Note: As of Fall 2021, Fastpasses are no more at Disney! It has been changed to the "Lightning Lane", payable skip-the-line options through the Disney Genie.
Using the Disney World Fastpass system is an essential part of saving your precious time at Disney World.
If you're not familiar with the Fastpass system (now called Fastpass +), you can read more about it here.
Fastpasses are included in every theme park entrance, even if you didn't buy your tickets from Disney directly, but cheaper from somewhere like Undercover Tourist.
Sometimes, it can be overwhelming to choose the best Fastpass rides at Magic Kingdom as there are so many options.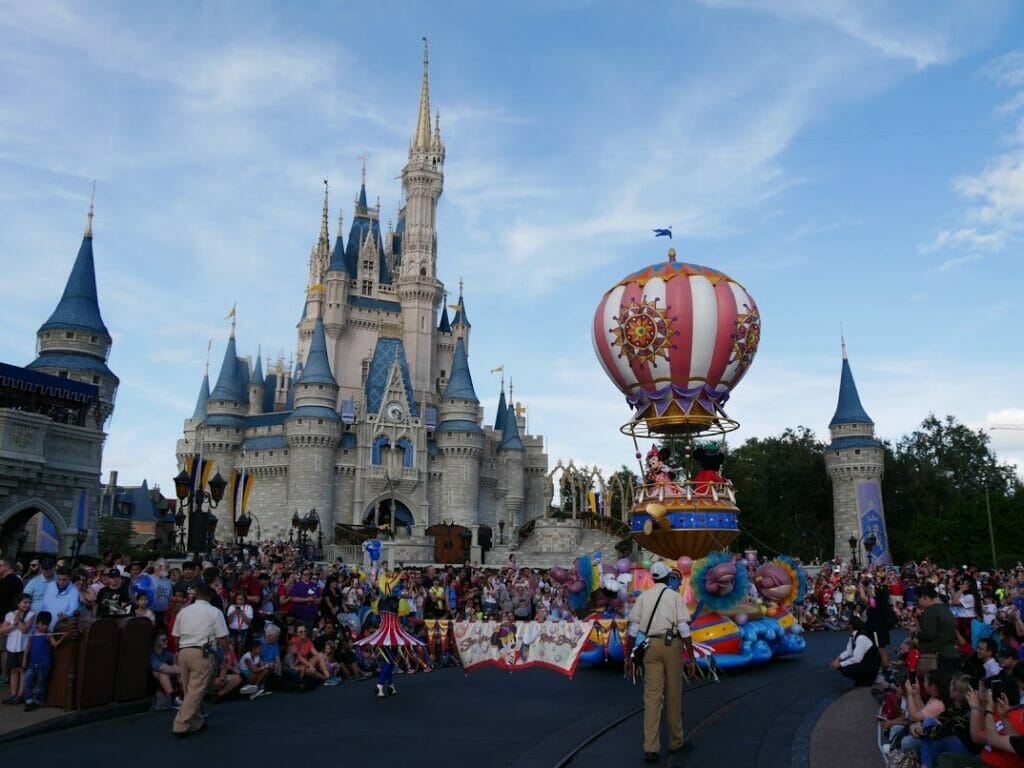 Want insider Disney tips from an expert?
Join 4,000 others in weekly guides to Disney's hidden secrets, gems, and money-saving tips!
This is particularly challenging if you've never been to the Magic Kingdom before, because how are you really supposed to know the wait times are like (unless you spend the months before stalking wait lines apps, which is crazy but also brilliant).
However, hooray for you, as you don't have to spend millions of hours reaching the best attractions at the Magic Kingdom to Fastpass because I've made a comprehensive list for you!
You're welcome (hey! What can I say except you're welcome!)*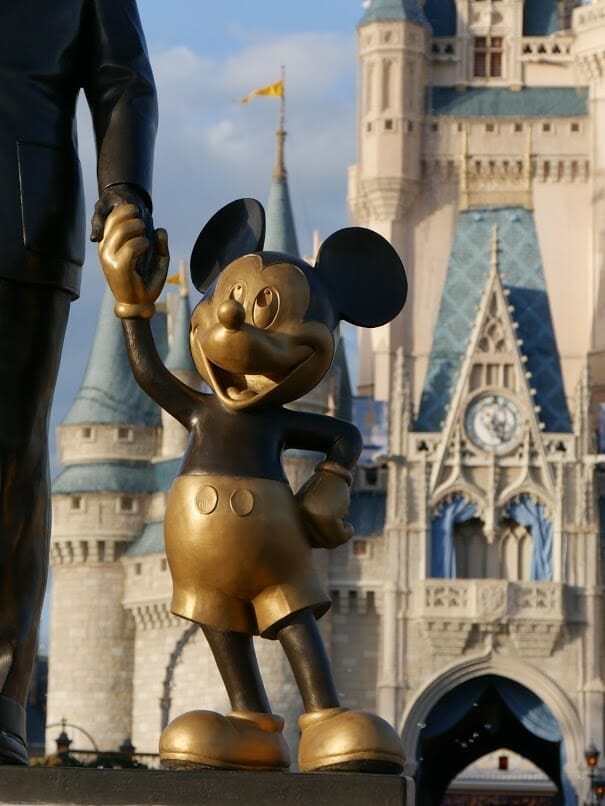 *Moana reference for those of you not up on your Disney movie trivia (SHAME!)
PS – for your other park experiences, don't forget to check out the best Fastpass rides in Animal Kingdom, and the best rides to Fastpass in EPCOT.
Okay, everyone get your "Mountains are Calling" shirts on, and let's get going!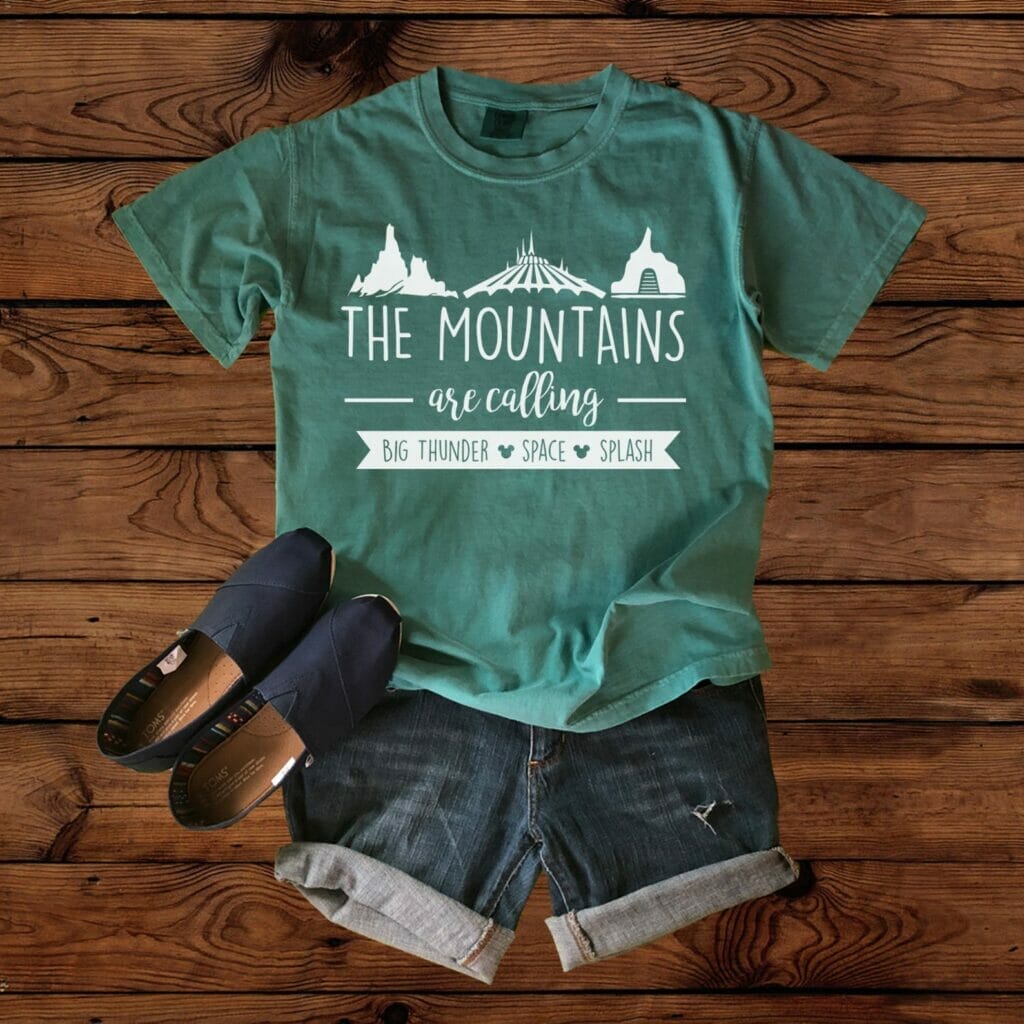 Best Fastpass Rides at Magic Kingdom in Tomorrowland
Tomorrowland is actually a pretty decent land for not needing a Fastpass.
Well, I take that back.
When you're standing waiting for 45 minutes for the Tomorrowland Speedway, you'll wish you had a Fastpass.
But overall, you can ride the Carousel of Progress as a walk-on, the Tomorrowland Transit Authority (one of the best rides at the Magic Kingdom for adults) as an almost-walk on, and the Astro Orbitor isn't usually going to take up your whole day either.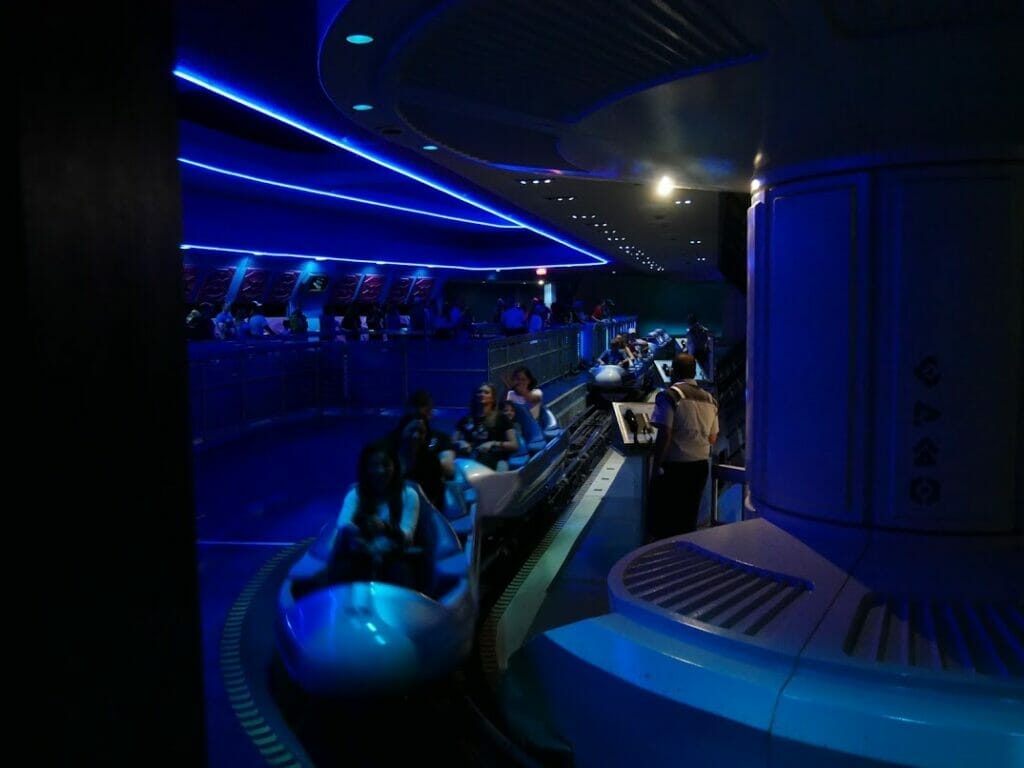 There are two rides that you should consider using a Fastpass on, however.
1. Space Mountain
Everyone loves Space Mountain, that isn't even contested.
But the sheer number of people who love it shows in the wait times.
As one of the best rides at the Magic Kingdom for teenagers, you'll have large groups of waiting 14 year olds who want to blast off into outer space while trying to scare the person behind them.
You'll have grandmas trying to recapture their youth.
You'll have children who just meet the height requirement who are excited to go on their first "real" rollercoaster.
I would prioritize Space Mountain as one of the three must-have Fastpasses in the Magic Kingdom, as the wait on busy days can get up to 2 + hours.
If you don't have a Fastpass, it's best to get there first thing in the morning (otherwise known as Rope Drop), as the line doesn't tend to die down too much throughout the day.
The second best chance you'll have of not waiting forever is typically during a busy parade or the fireworks, but even then you're looking at probably an hour on a moderate day.
So if Space Mountain is a must-do for you, use it as one of your Fastpasses at the Magic Kingdom.
2. Buzz Lightyear's Spaceranger Spin
As a person who loves Toy Story, but always preferred Woody over Buzz, I have never been too enamored with Buzz Lightyear's Spaceranger Spin.
That being said, it's on my list was one of the best Magic Kingdom rides to Fastpass because it always seems to have a crazy line.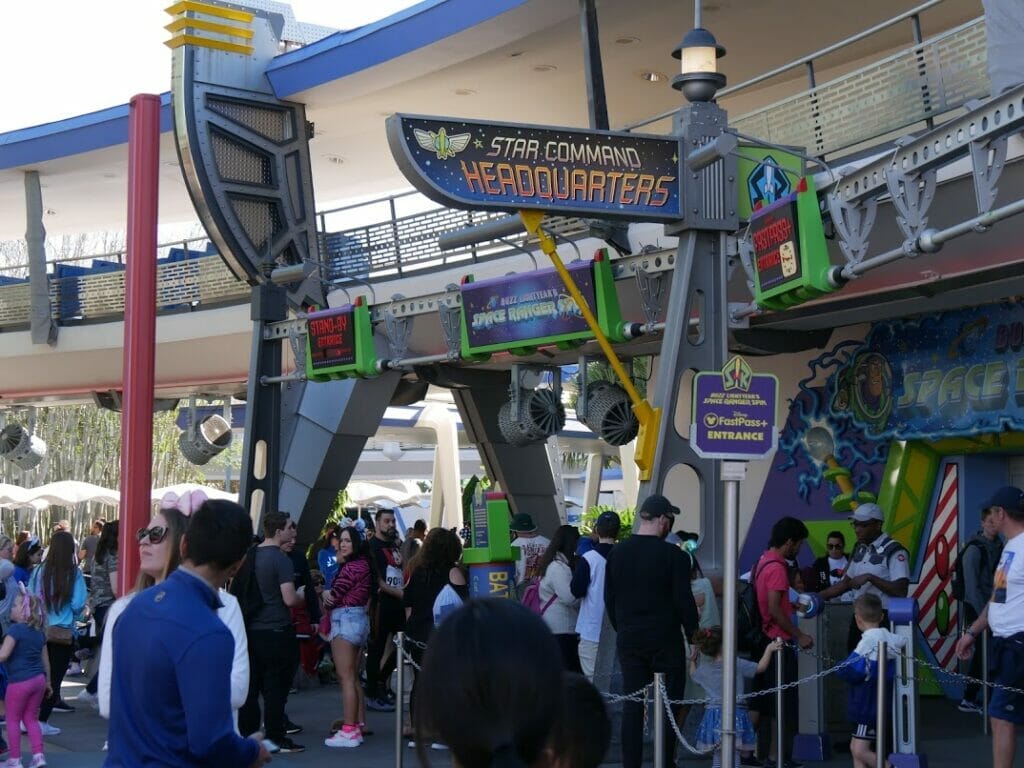 Kids of all ages (and adults) seem to love Buzz and also shouting at their kid/partner/mother over how fast they are turning your ride vehicle so you didn't get a good shot at the alien.
In fact, Buzz Lightyear was one of the original rides with Fastpass (the original version where you got a piece of paper and then returned later on in the day with it).
While there are a couple of things to see in the line, including a giant Buzz Lightyear and some other cool Toy Story-themed things, it's not one you should want to stay forever in.
So, save yourself and use a Fastpass.
Best Fastpass Rides at Magic Kingdom in Frontierland
The two rides in Frontierland are also two of the best rides in the Magic Kingdom to Fastpass.
This can make it easier to plan your day, as you can essentially do one at the end of your Fastpass slot and then have the next Fastpass slot immediately after so you can just stroll on over.
3. Big Thunder Mountain
As one of the best rollercoasters at Disney World and, in my opinion, the best rollercaster at the Magic Kingdom, Big Thunder Mountain gets a LOT of love.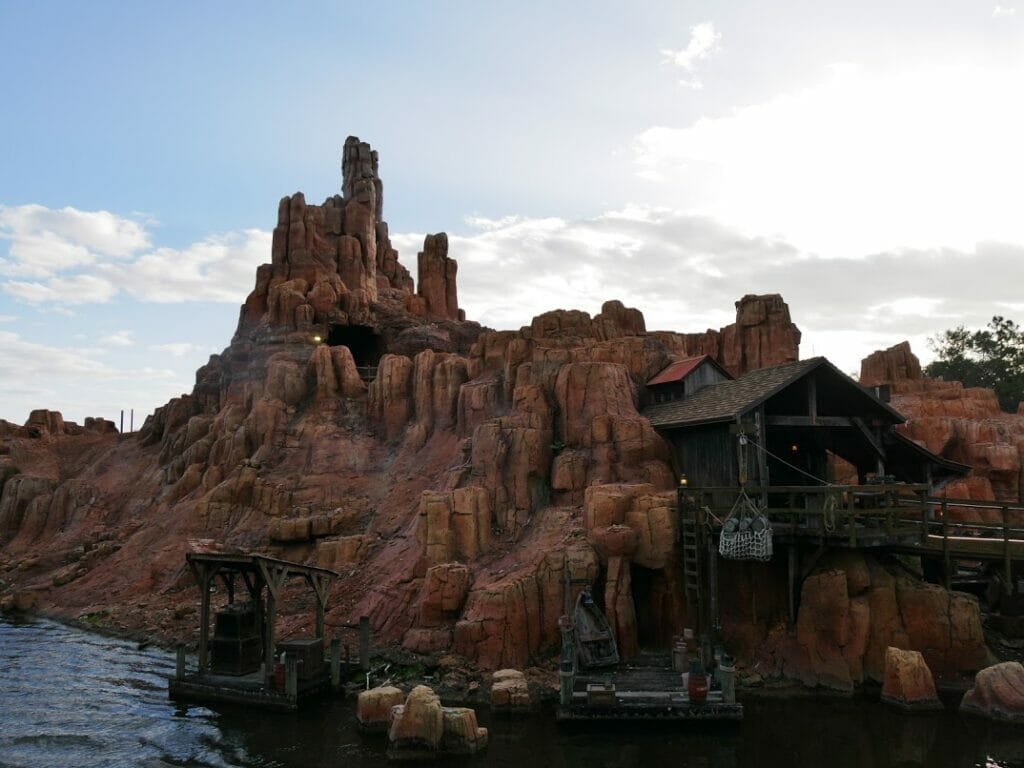 I'm a bit torn on recommending this as one of the best fastpass rides at Magic Kingdom, only because the line is under cover for most of the ways and somewhat bearable as it does feel like it moves quickly.
However, on busy days, you could end up easily waiting an hour and a half to ride, and I just don't feel like it's worth that.
If it's high up on your list, a Fastpass to Big Thunder Mountain is going to save you from yourself.
That being said, if I had to choose between getting a Fastpass to Big Thunder Mountain or the next ride, I'd choose the next ride on a hot day.
4. Splash Mountain
While you may think that a log flume ride at the Magic Kingdom is only popular in the summer months, you may have forgotten that Florida is hot ALL YEAR LONG.
This means that Splash Mountain can have crazy wait times no matter what month it is.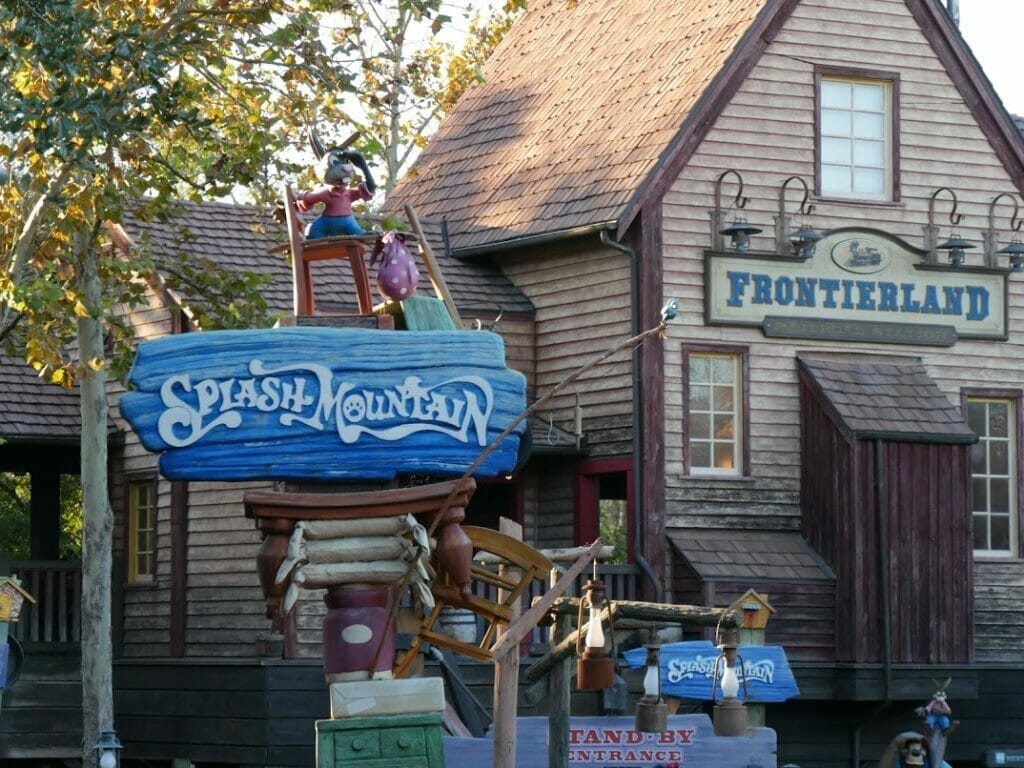 If you want to guarantee you can just zip on up in your boat and splash back down without waiting for like 3 hours for the pleasure, then getting a Fastpass to Splash Mountain is the thing to do.
This advice increases tenfold if you are going in the summer months.
Obviously this is the hottest part of the year so everyone will be thinking the same thing as you: "OH MY GOD, PLEASE JUST SPLASH SOME WATER ON MY FACE RIGHT NOW."
For best results on Splash Mountain without a Fastpass, try riding at the very beginning of the day or the bitter end once it's dark.
You won't have much luck riding it the rest of the day without waiting in long lines if you're traveling in a busy season, as every time we've gone the line just seems to get longer, not shorter.
As mentioned, if both Splash Mountain and Big Thunder Mountain are on your Fastpass list but you don't have room for both, I'd go Splash Mountain and wait in line for Big Thunder.
Best Fastpass Rides at Magic Kingdom in Liberty Square
There's only one ride at the Magic Kingdom in Liberty Square to Fastpass, but it's an important one to keep in mind during peak season.
Liberty Square acts as a gateway between Frontierland and Adventureland, and because of that it sees a lot of foot traffic and people noticing this ride who may not have originally planned on going on it.
If there's a parade going on, people may also be "stuck" on the side closest to this ride, which funnels more people into the line.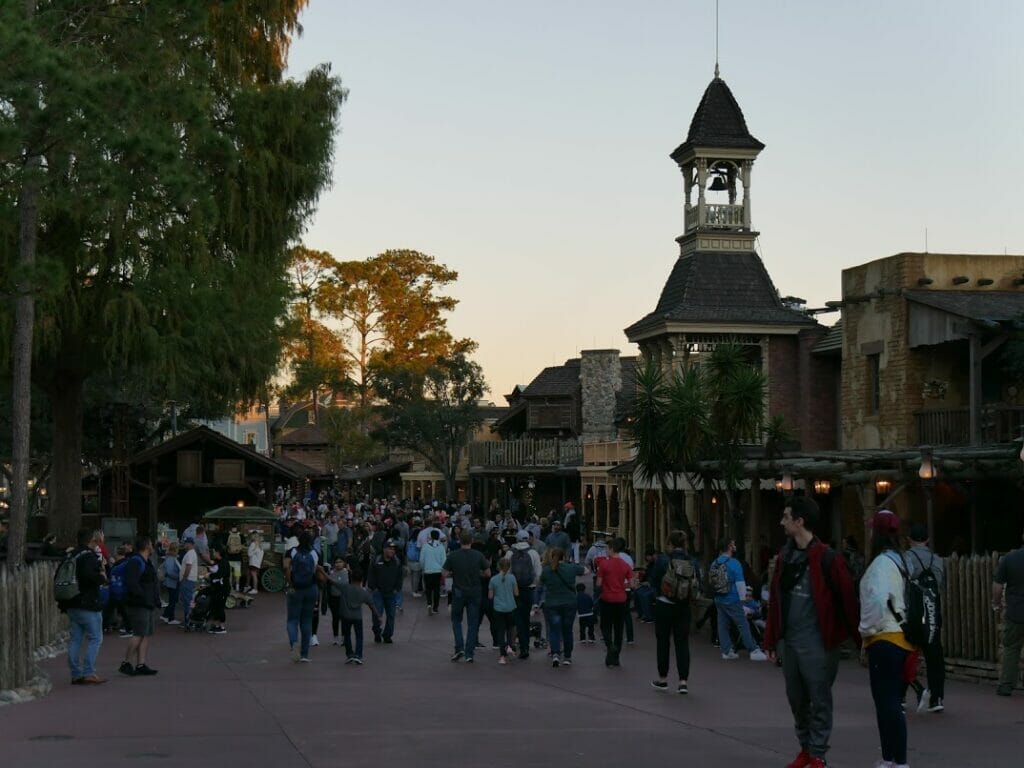 5. Haunted Mansion
There are a few spooky things about the Haunted Mansion, including its ability to maintain a massive line that doesn't seem to be going anywhere fast.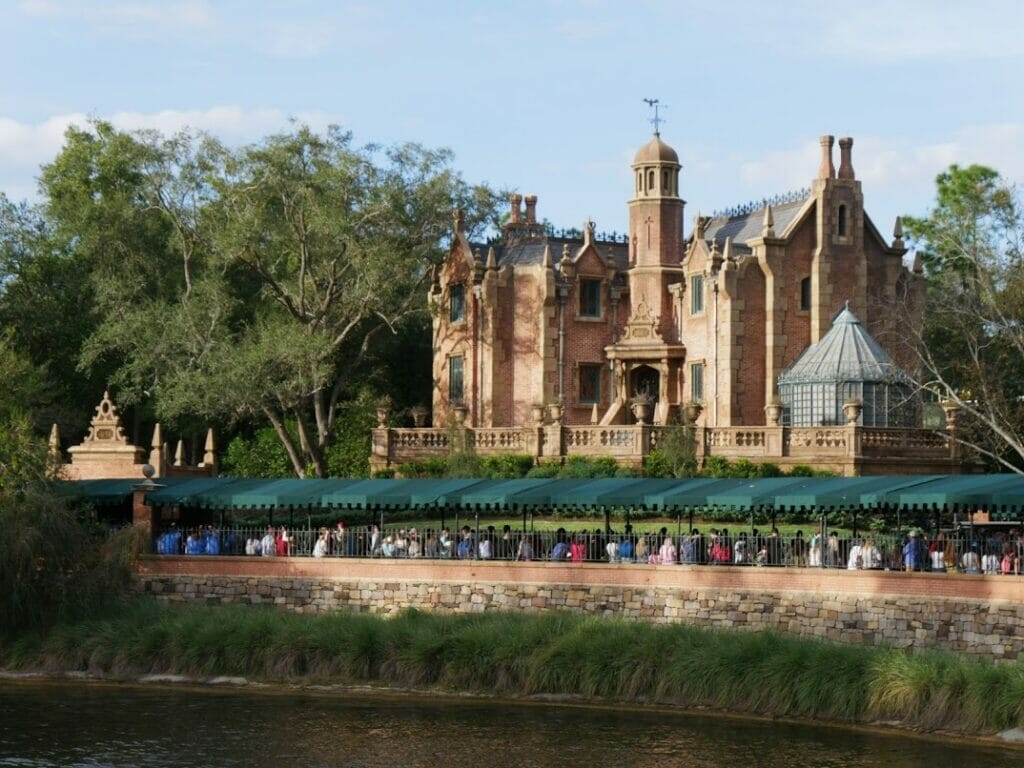 This isn't my top pick for the best ride at the Magic Kingdom to use Fastpass, but it is on the list, especially if you've already done the "mountains" or are a particularly fervent Haunted Mansion lover.
My problem with the Haunted Mansion regular line, despite the things to look at and interactive features, is that it always feels slightly disorganized at the end when people just cram together in one big lump.
It makes the line feel like it's moving more slowly and in stops and starts rather than continuously.
When you use a Fastpass at the Haunted Mansion, you're automatically dumped into the end section before you step into the "elevator" and start the ride.
I prefer it this way, but will admit that you lose a bit of the "story" that goes along with the Haunted Mansion when you don't spend time in line reading all of the gravestones.
Best Fastpass Rides at Magic Kingdom in Adventureland
Some rides in Adventureland don't require a Fastpass at all – the Enchanted Tiki Room immediately comes to mind as one you can just run into.
But the rides that do benefit from using a Fastpass in Adventureland are real family-favorites, and I always think it's better to spend less time in lines with kids than more!
6. Jungle Cruise
The lines for the Jungle Cruise can get LONG in peak season.
It's one of the first rides that you run into in Adventureland, and it's also right next to Fastpass + kiosks.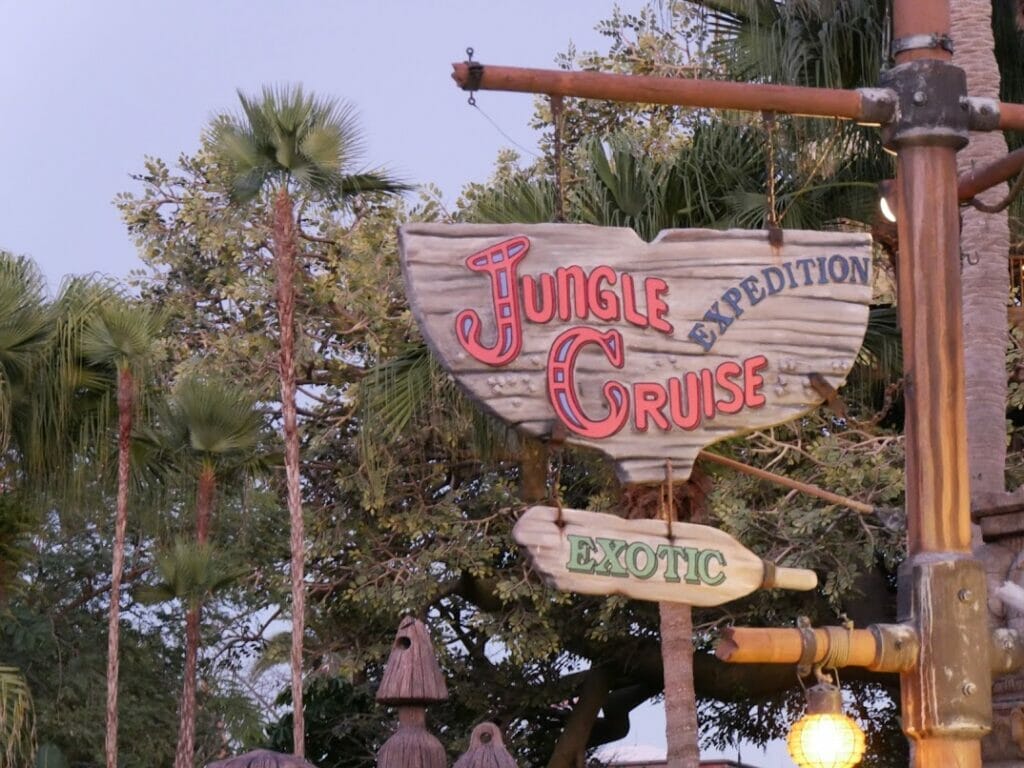 Sometimes people end up favoring what's closer and think "might as well" and hop in line at the Jungle Cruise.
While I do think the Jungle Cruise is one of the best rides in the Magic Kingdom for its history and iconic status, I would always prefer to Fastpass it if it's over a 30 minute wait.
The Jungle Cruise line is entirely in the open as well, which means that while there are fans, there isn't indoor air conditioning.
This can make a big difference in the heat of the summer.
If you had to choose between getting a Fastpass to Jungle Cruise or the next ride, I would go with Jungle Cruise.
This is also a good ride for infants at the Magic Kingdom. There is a dark segment, but nothing pops out at you.
7. Pirates of the Caribbean
Of course you're going to want to ride Pirates of the Caribbean when you're at the Magic Kingdom – it's a must-do!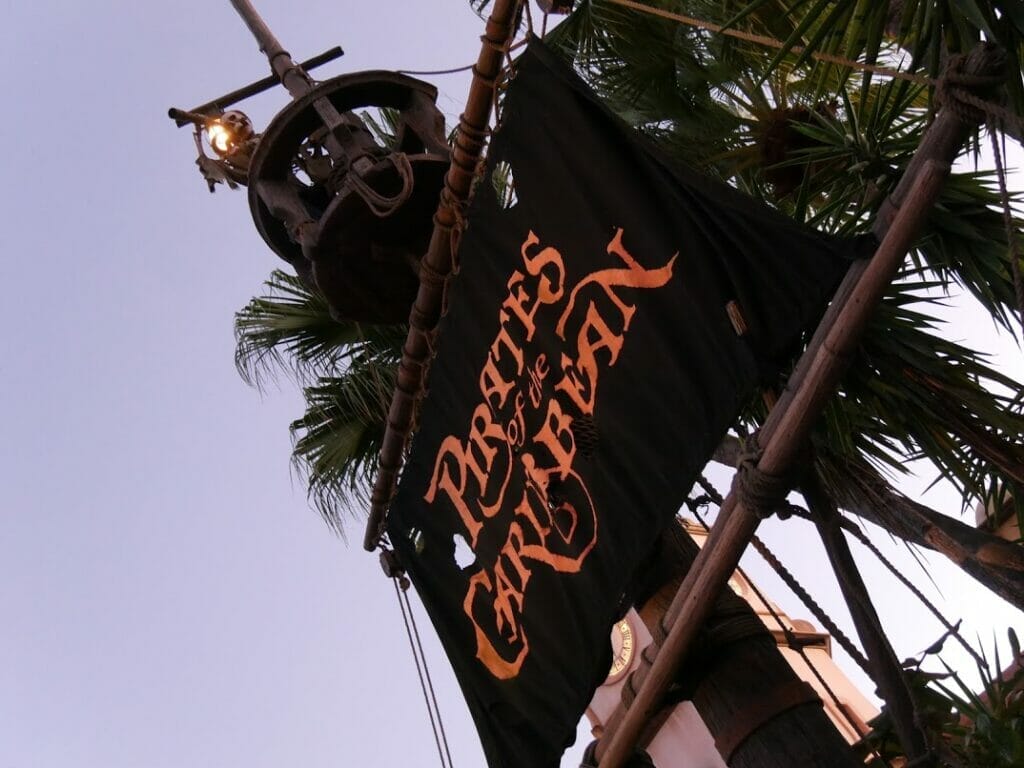 I debated putting this on the list for the best fastpass Rides at Magic Kingdom, as the line can be relatively doable in moderate season and depending on the time of day, but I do want to keep it on here because I think it would be a shame if you didn't know what to expect when it comes to Adventureland and then you got a Fastpass to the Tiki Room or something.
Pirates of the Caribbean is a great Fastpass to get after you use your original 3 Fastpasses in the day, as there will likely be some availability and it means you can skip the line without using it as one of your original 3.
If you do end up needing to wait, much of the line is indoors, so that's a relief from the heat at least!
Best Fastpass Rides at Magic Kingdom in Fantasyland
Families especially are going to want to get their Fastpass ON for Fantasyland.
And on three very different experiences, too!
Fantasyland is, not surprisingly, one of the most popular lands in the Magic Kingdom due to its specifically kid-centered rides that everyone can go on.
It's also right behind Cinderella's Castle in a hub of the Magic Kingdom, which means it sees a lot of foot traffic.
8. Seven Dwarves Mine Train
Seven Dwarves Mine Train is still one of the newest additions to the Magic Kingdom, and despite the fact that it opened years ago, it racks up the lines like no other.
The premise is cute – a runaway mine train ride with the Seven Dwarves.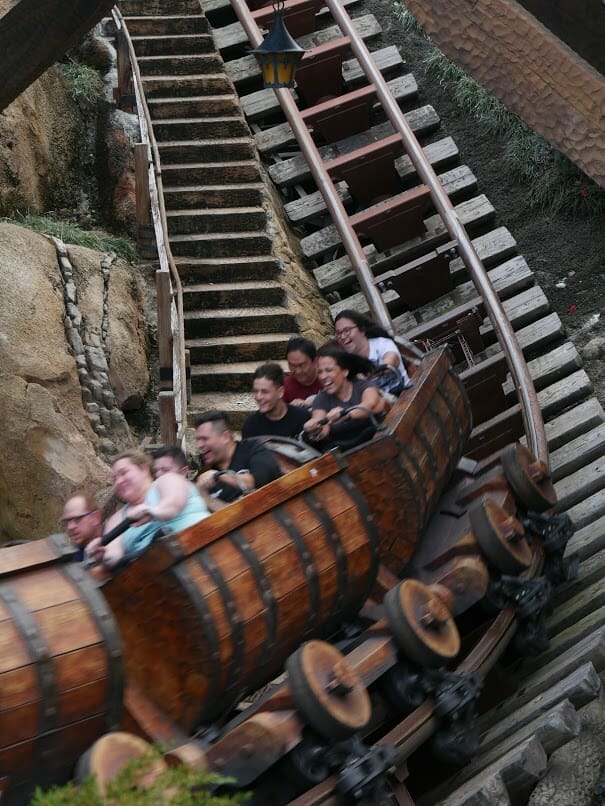 It is shorter than you would expect given the lines, but the theming is spot on and most of the family will be able to pass the height restriction to ride.
This is a line that never seems to die down.
Not only that, but getting Fastpasses can be difficult even 60 days out during busy season.
If this is on your list, try your best to get a Fastpass so you don't spend 2+ hours waiting in line.
If you're not successful, you should do this right away at park opening, or if you are willing to wait until closing time, you can get in line at the very last minute the park is open and then the line will be shorter (you're allowed to stay in line and ride if you're in the line by park close).
I don't necessarily think the Seven Dwarves Mine Train is one of the best rides in the Magic Kingdom, but if you're insistent on riding or have never experienced it before, get a Fastpass.
For the best chance at getting a Fastpass, stay on-site and then plan your Magic Kingdom day for later in your trip.
You'll be able to make your Fastpass selections even earlier than the 60 day period this way, and you have a better chance of scoring a coveted Fastpass.
9. Peter Pan's Flight
The reason Peter Pan's Flight is on my list for the best rides at the Magic Kingdom to use Fastpass is because this is, objectively, a very short ride with a line that can easily be 2 to 3 hours in peak season.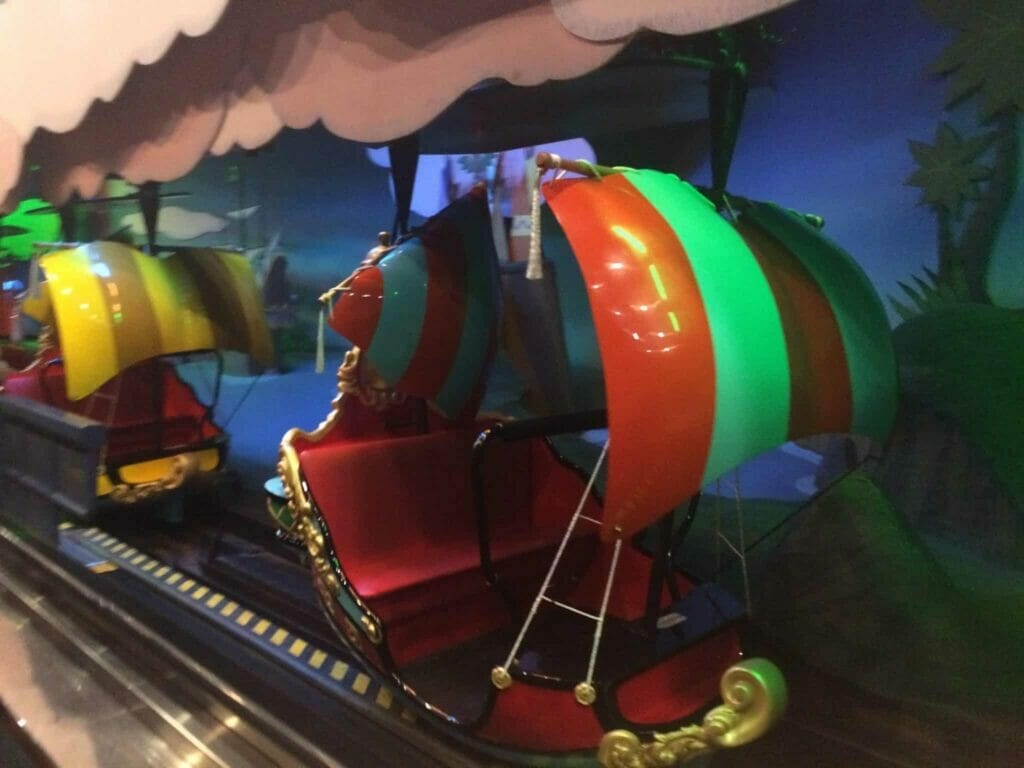 If you have any interest in riding Peter Pan's Flight, you're going to want to get a Fastpass.
You just are.
If you don't, you're going to wait forever in line and then finish the ride and be like "what in the world, I just waited for half my life in line for that?!"
DO NOT GET ME WRONG. I LOVE Peter Pan's Flight for its nostalgic factor.
But it's not exactly the most thrilling or up-to-date ride at the Magic Kingdom, and yet people still flock to it because it's a nice family-friendly ride with a different "twist" in that the ride vehicles seem to fly rather than move along the ground.
If you have young children who will absolutely want to go on this, make sure this is one of your 3 original Fastpasses.
If not, there's no harm in checking back after you've used up your original 3 to see if there are spots left – there often are, but much closer to closing time.
10. Enchanted Tales with Belle
Enchanted Tales with Belle is a favorite among many kids visiting the Magic Kingdom who want to meet Belle and see this 20-minute half-show, half-meet and greet attraction.
It's located right next to the Beast's Castle as well, so families can dine at Be Our Guest (check out my review of lunch at Be Our Guest) and then head over to Belle.
This Fastpass always seems to be gone quickly, so I would consider Enchanted Tales with Belle as one of the best Fastpass rides at Magic Kingdom if you or your kids are really into it.
However, if Belle isn't your favorite character or you have no interest at all in an interactive show, you can skip Enchanted Tales with Belle altogether without worry.
It's not a Magic Kingdom classic, and in the time it would take you to wait in line and then participate, you could be doing lots of other things in Fantasyland or around the park.
Get the All-American Travel Secrets!
Don't miss out on America's hidden gems!