Known as the "Official Storybook Capital of America," Abilene, Texas, is a great place to visit.
They have a rich culture when it comes to children's books, in addition to so much more! If you love the Wild West, you'll enjoy a visit here.
If you can spend hours at museums, you can stay busy in Abilene.
No matter why you visit this little Texas city, you'll need to eat.
That's why we compiled a list of the best restaurants in Abilene, Texas, for you to try!
Read this list before planning your food for your trip.
1. Belle's Chicken Dinner House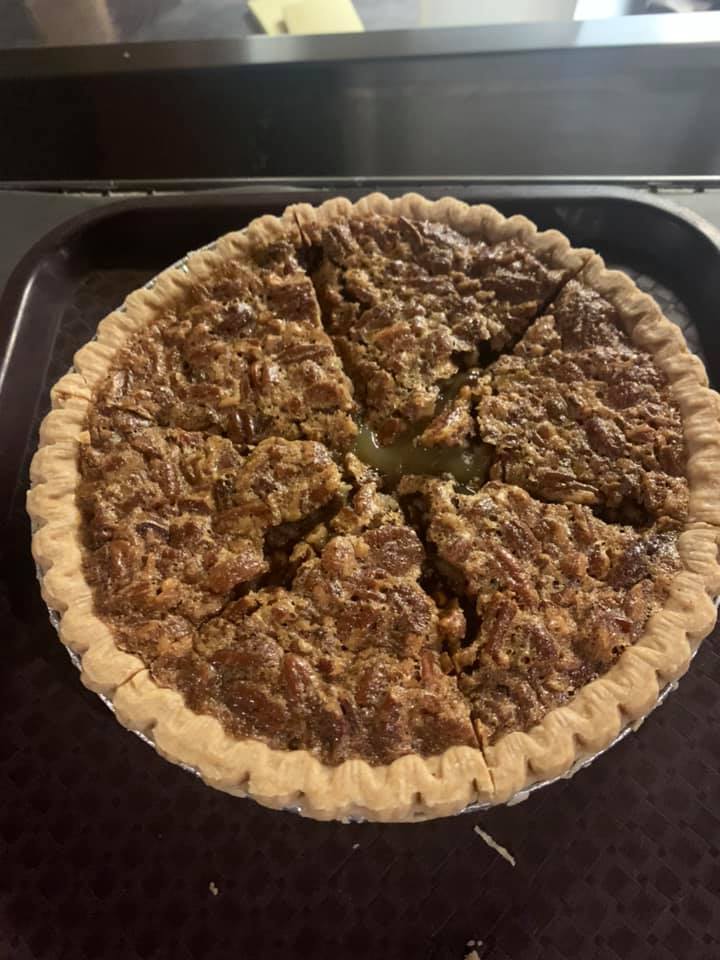 With over 1,000 positive reviews, Belle's Chicken Dinner House is one of the more popular restaurants in Abilene.
This family-style Southern restaurant is housed in a cozy barn.
If you love an excellent rustic atmosphere, you'll love getting fried chicken at Belle's!
Eat your chicken with classic Southern side dishes.
And save room for a delicious dessert!
While you can order food for one person, the default is for a family.
This restaurant has huge portions so that you can split it with everyone at the table. This makes it perfect for a family meal or a big group of friends!
2. Beehive Restaurant
A classic West Texas steakhouse, the Beehive restaurant is well-liked by many!
With an old-time Western flair, this restaurant and saloon will be a memorable experience.
Opened in 1982, the Beehive has become an Abilene staple.
It celebrates Western Texas heritage and the beautiful country of America.
The owners are two Iranian immigrants who moved to America and successfully followed the American dream.
Now they are happy to run a popular steakhouse that locals love!
While this restaurant is a bit upscale, it has reasonable prices.
Enjoy your Texas comfort food without breaking the bank!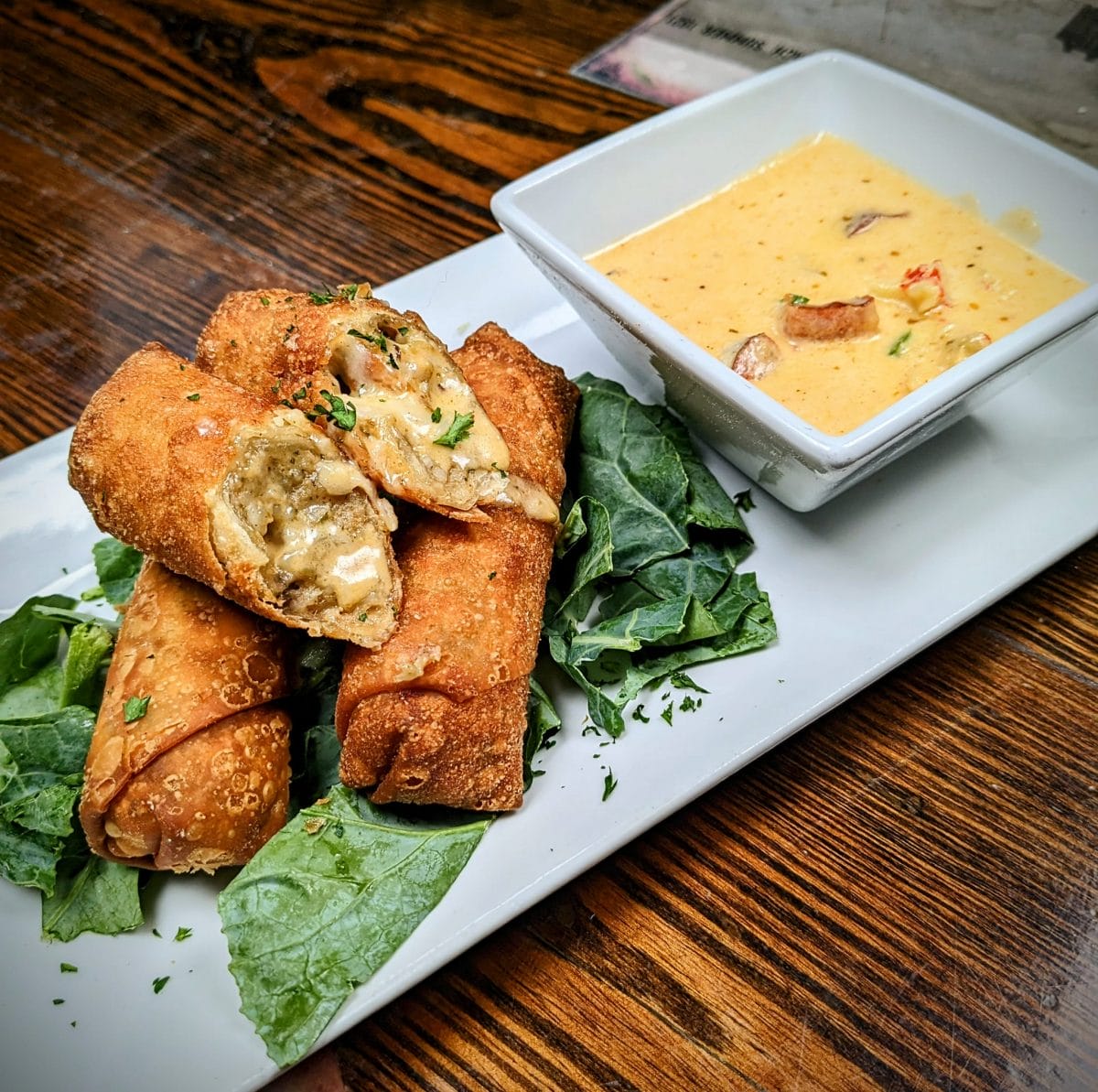 Galveston Seafood Company is one of the best places to eat in Abilene.
They opened in 2020 and already have two locations.
That's how you know they're good!
This restaurant has a sophisticated dining room with a hint of Western influence.
It will feel as though you're fancy folk in the Wild West!
The seafood comes fresh from the Gulf of Mexico.
It is some of Texas's best grub!
They'll prepare it to meet their high standards.
Then the professional servers will bring it out and make sure you have an enjoyable meal.
4. Vagabond Pizza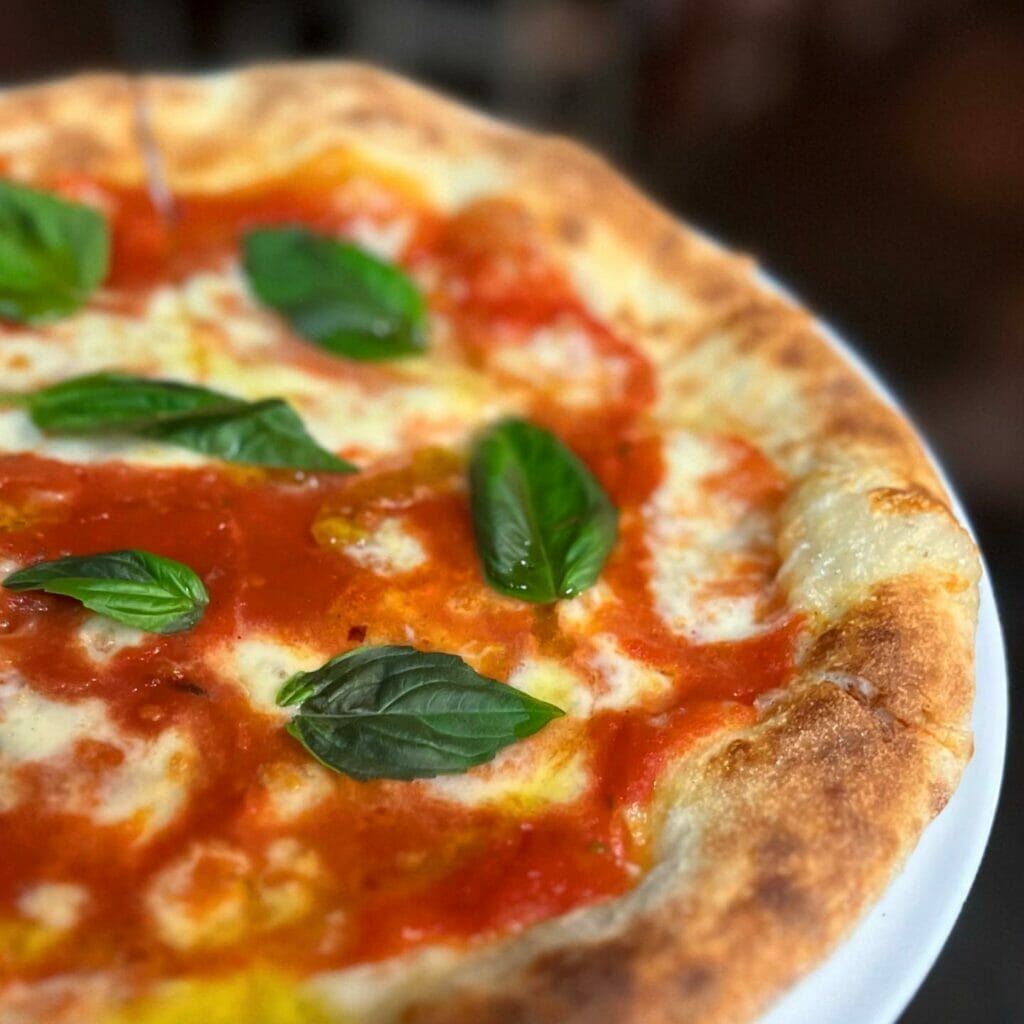 Vagabond Pizza is the place to go in Abilene for delicious pizza.
The wood-fired pizza is superior to many of the other pizza places in the area!
This rustic restaurant offers the best in pizza, craft beer, and various wines.
Your taste buds will be very pleased after eating here.
The rustic restaurant has a family atmosphere that will make you feel like you're at home.
The cozy sense of community is part of why people always come back.
Another reason people can't stay away: the price.
With food this delicious, you'd expect to pay a lot more.
Fortunately, that isn't the case!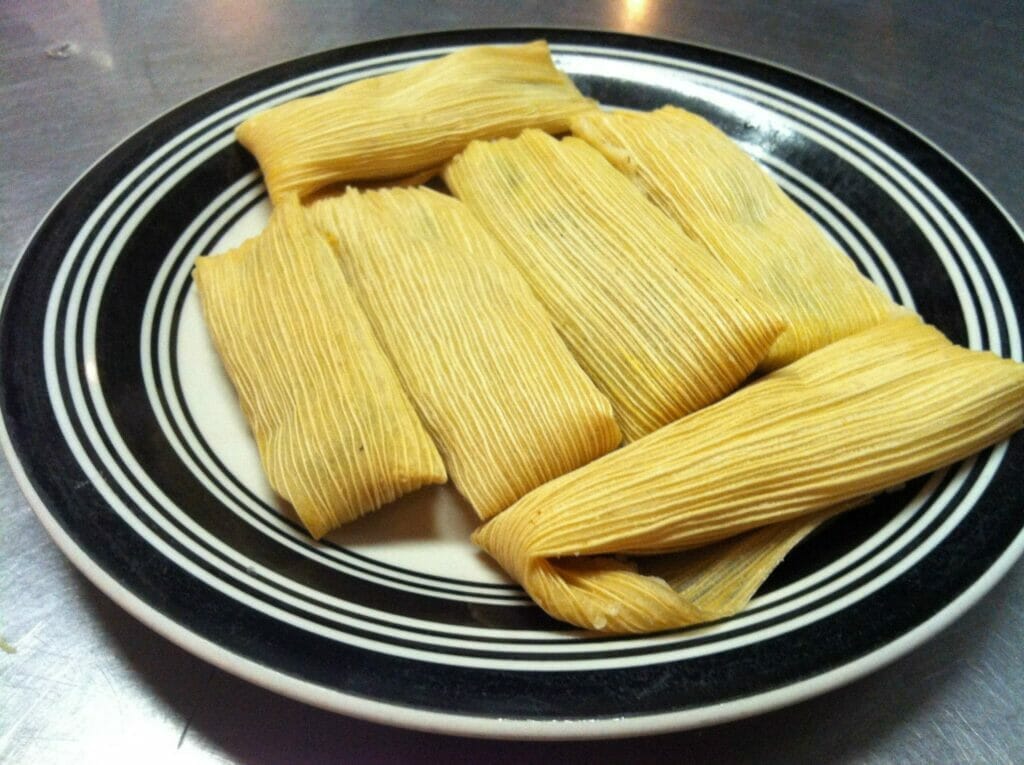 Texas has a great reputation when it comes to Mexican food.
Monterrey Restaurant is a great example of that delectable Mexican cuisine!
This Latino woman-owned restaurant is quite popular in Abilene.
With a fun and simple vibe, it's a great place to grab a bite to eat.
And it's always tempting when you decide at the last minute you want to eat out.
They're open for breakfast, lunch, and dinner, which makes it even easier to visit!
They have a basic menu.
However, it has a lot of variety.
There is something for everyone! And the food is always just right.
6. Krua Thai Restaurant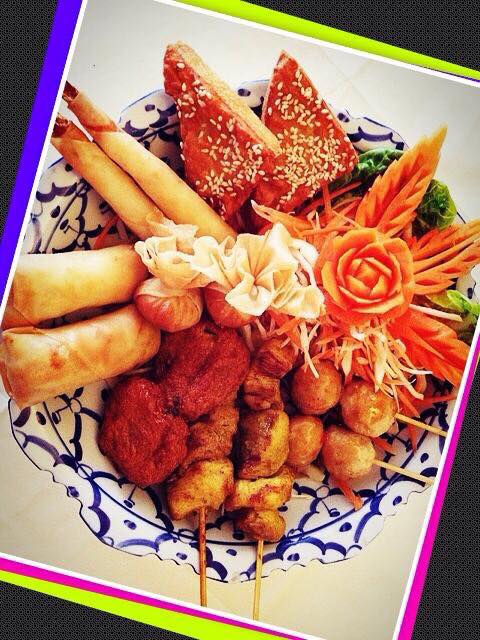 Krua Thai Restaurant is one of Abilene's best restaurants.
While it's the perfect place for carry-out, it does have a cozy little dining room.
The small dining room fits many people without being too congested.
This allows you to enjoy a relaxing meal inside! 
The menu has many options at affordable prices.
If you want to try a taste of Thailand, you can order a few things to share with your friends!
A lot of their menu items are relatively healthy. They also have a big selection for vegans and vegetarians.
And if you love a good cup of tea, you'll love the tea selection at this little restaurant!
7. Texas Flaming Grill
If you're in the mood for a burger, you need to try Texas Flaming Grill.
Just looking at their menu will make you drool.
In addition to burgers, they also have some mouthwatering appetizers and snacks.
You can even get a sandwich, a hot dog, or dessert.
Anybody who loves meat and cheese will want to try half the menu!
While it's an unassuming restaurant, it has more than meets the eye.
It's a bit like the hole in the wall you accidentally find when you're on vacation.
And then you plan your next vacation around that particular restaurant!
8. Cypress Street Station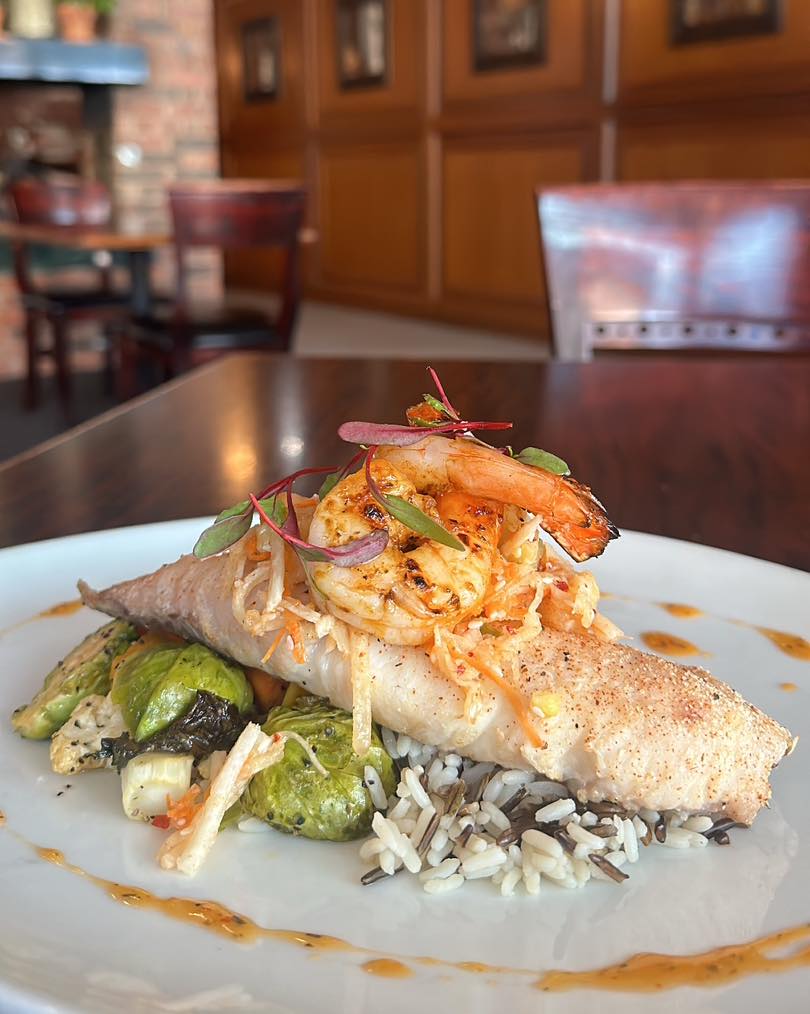 Cypress Street Station has some of the best food in Abilene.
It's a classy place to get dinner with your friends.
Enjoy some of their house-brewed beer while relaxing in a historic building.
And get food if it's mealtime!
This restaurant is an integral part of Abilene.
This is partially because it's located in an iconic building.
Part of its appeal is that the restaurant stood the test of time while many other businesses in Abilene closed down. 
This restaurant has become a part of Abilene's heritage and culture.
Locals will always think of it fondly because it is a "landmark restaurant" in this sweet little town.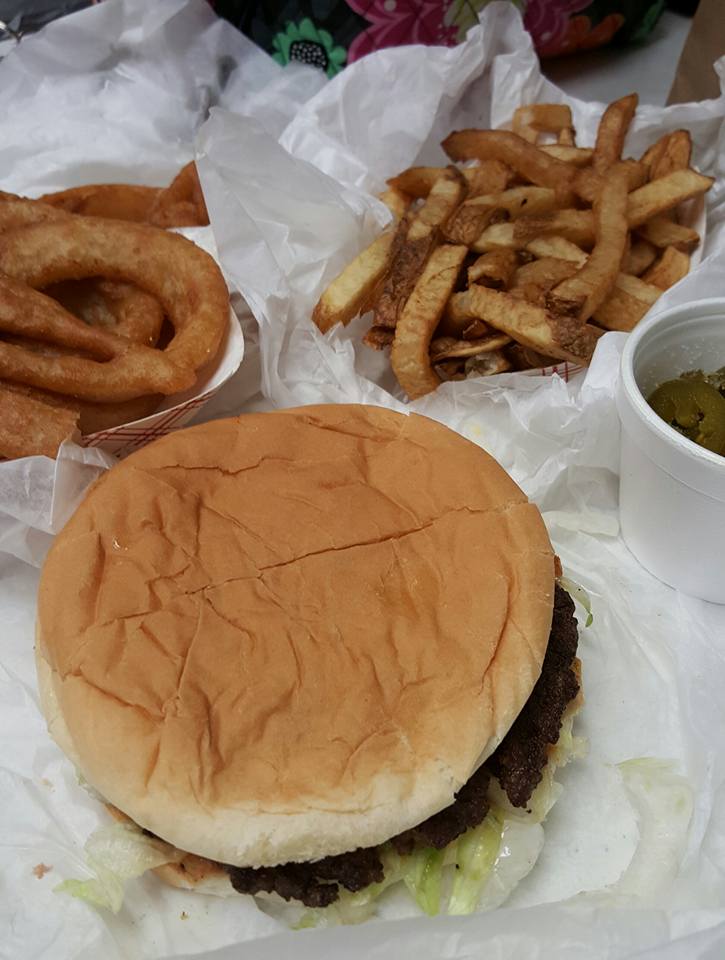 If you love drive-ins, you have to visit Larry's Better Burger Drive-In.
This old-fashioned burger shack is adorable!
Drive up and order your favorite classics.
They have burgers, dogs, nachos, and chicken.
Whether you're a picky or adventurous eater, they'll have something you like!
And make sure you save room for dessert!
This is a popular place to get ice cream on a hot day.
Larry's has been in business for over 50 years and is still going strong.
There are a lot of reasons why the locals keep coming back!
10. Nikos Greek Gyros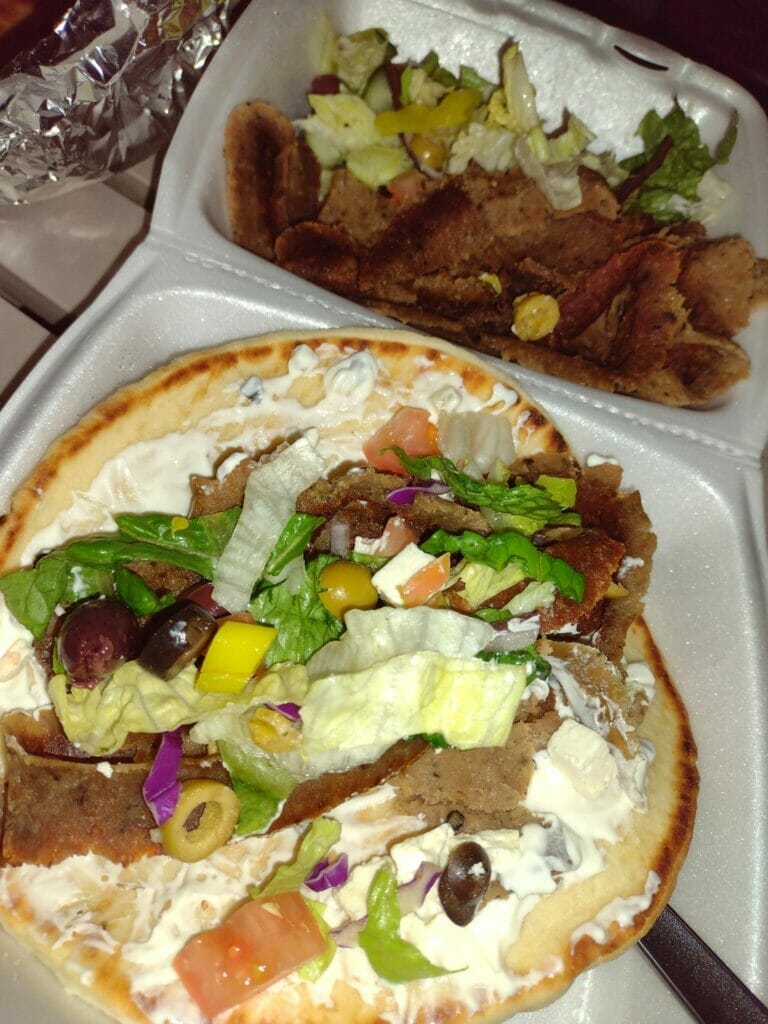 Nikos Greek Gyros is one of the best restaurants in Abilene. 
This little restaurant has an open and clean dining room.
This makes it quite enjoyable to grab a bite to eat!
The menu is also pretty simple.
You can choose from pitas, plates, or subs. There are quite a few options without being overwhelming. 
The fresh Mediterranean food will refresh you, especially in the middle of a long day!
It will provide the sustenance you need and it will also boost your mindset.
There's just something about choosing a restaurant with healthier options when you go out to eat!
11. Rick & Carolyn's Burgers & Fries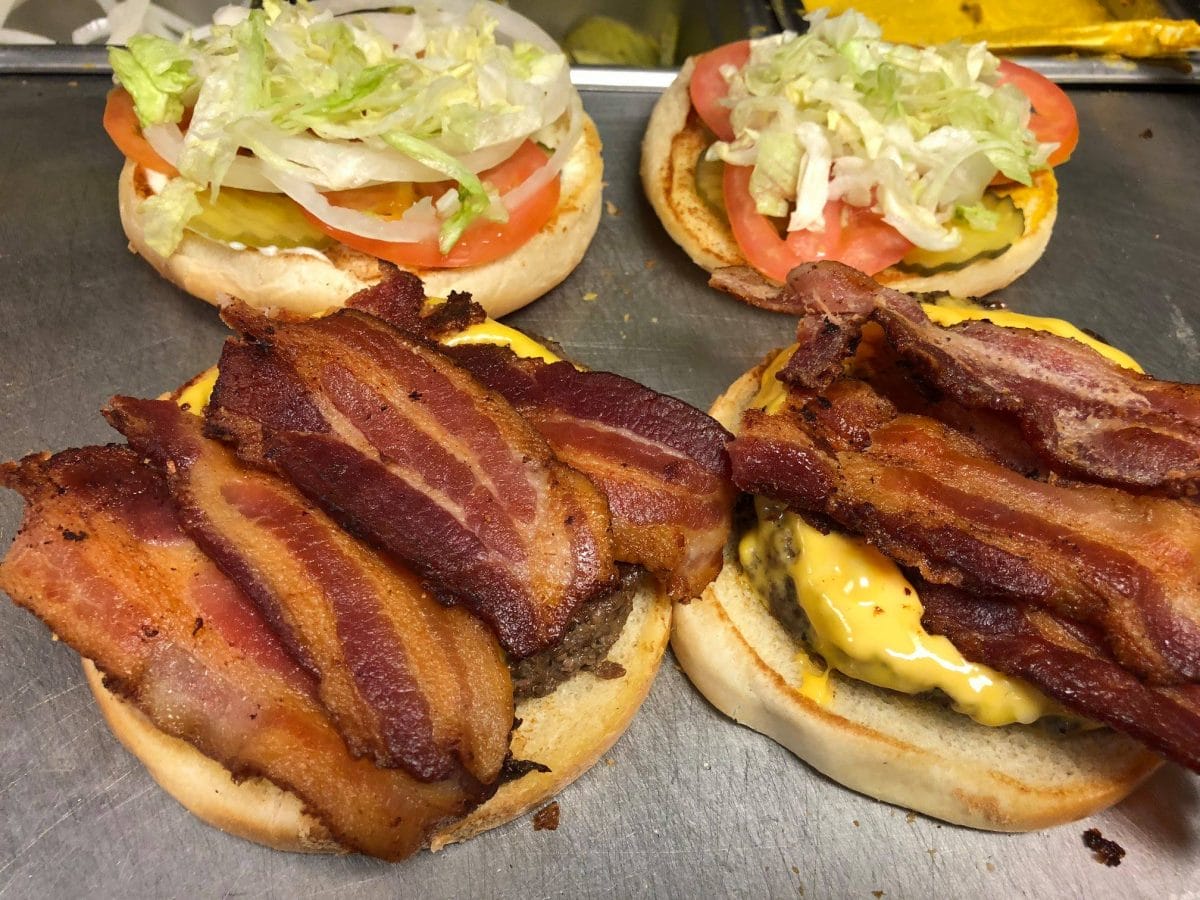 Rick & Carolyn's Burgers & Fries is a cute little burger joint that celebrates Abilene's history and heritage. 
While they specialize in burgers and fries, they also have sandwiches and chicken.
They also have a list of add-ons so you can add some extra flavor to your fries and sandwiches.
This is an easy way to customize the menu so that you get the perfect food each time!
This classic diner is a great place to visit.
If you love the old-fashioned charm of a classic burger restaurant, you'll be obsessed with Rick & Carolyn's!
12. La Familia Restaurant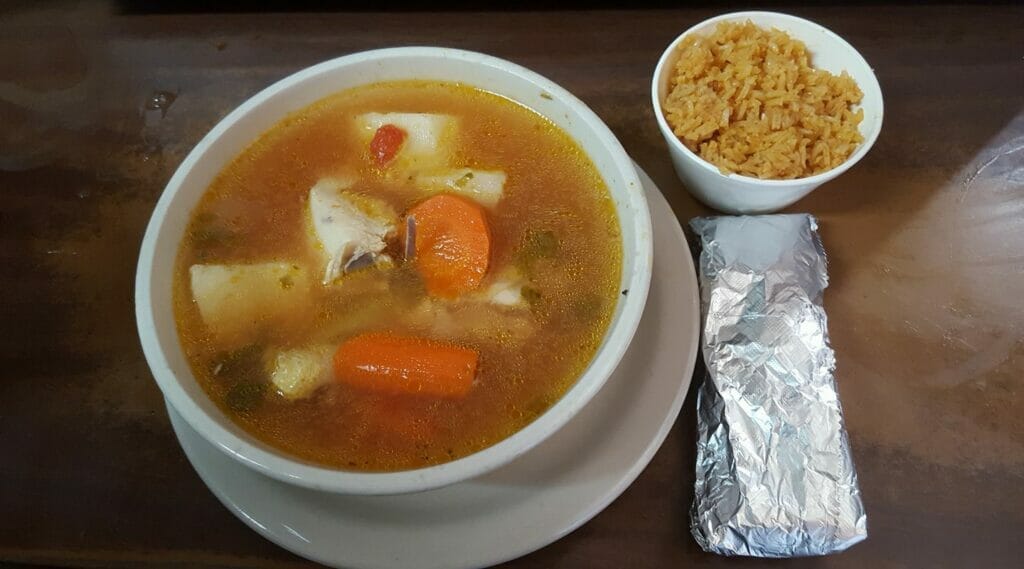 Two sisters decided to share their mother's recipes with Abilene.
And that was how La Familia Restaurant came into being! 
This authentic Mexican restaurant was opened in 2005 and is still going strong.
The locals love it because you can taste the influence of family and love in every bite!
They serve both breakfast and lunch.
The menu isn't big and overwhelming like at a lot of restaurants.
They chose quality over quantity when planning the menu!
They also have specials that change fairly regularly.
Just check the whiteboard when you arrive to see what's cooking!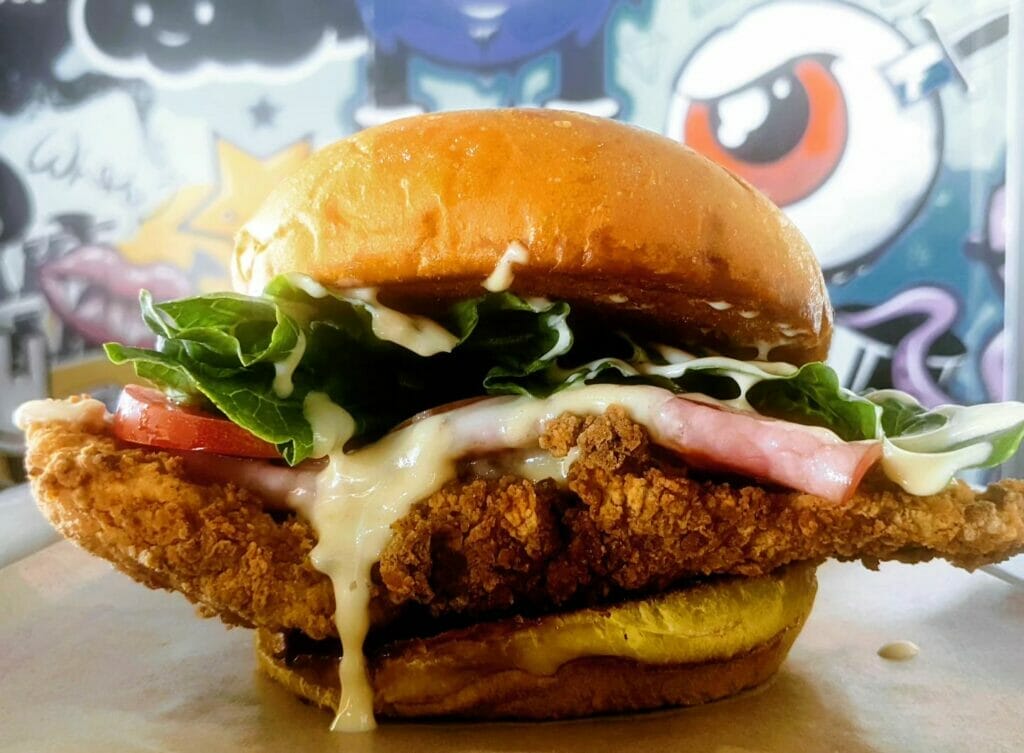 If you love a good craft burger, you'll love rockin rollerz.
They specialize in craft burgers so it's a little bit different from some of the old mom-and-pop burger joints on this list. 
Two neighbor boys grew up and opened a food truck.
Then they expanded to an actual restaurant. It's one of the best places to eat in Abilene!
This restaurant values the local community.
They get their beef from Texas ranches.
They buy fresh and local produce.
Plus most of their beers are from local breweries.
This is a great place to go when you want to support local businesses.
14. Grumps Burgers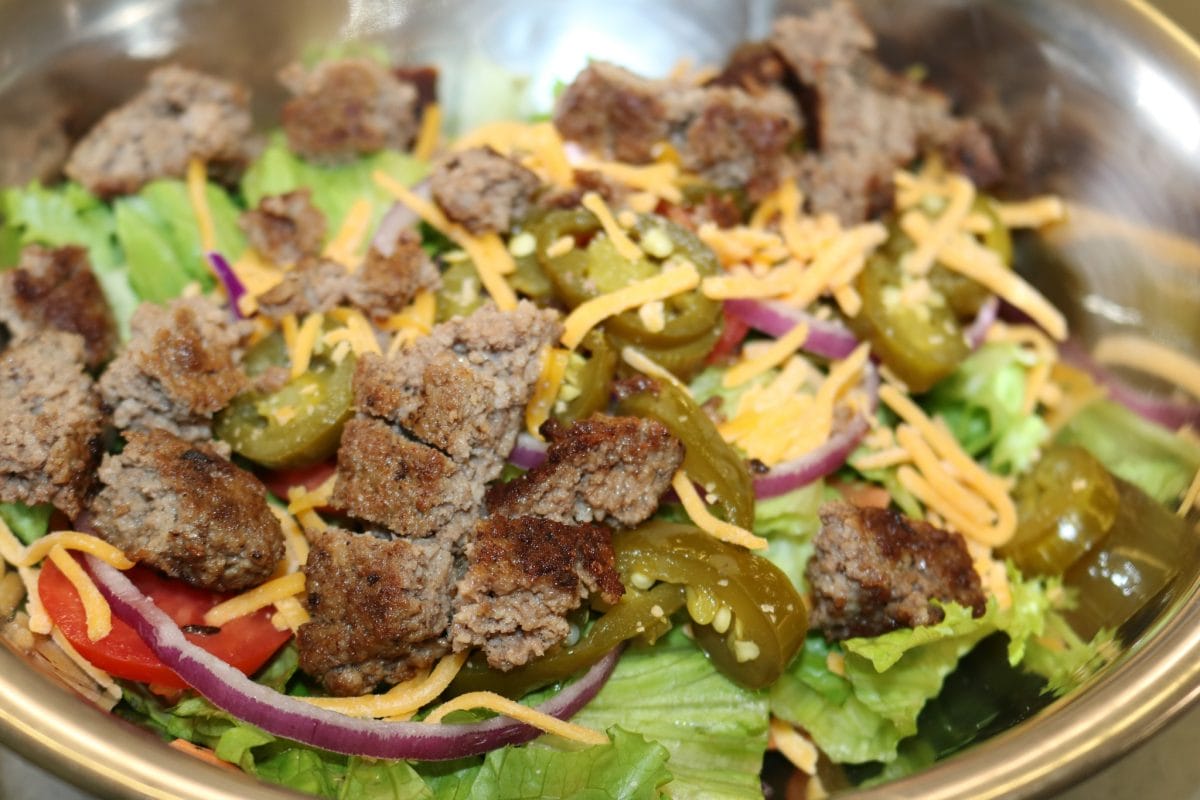 Grumps Burgers is a local chain with six locations.
If you're wondering where to eat in Abilene, you may want to visit this place!
This restaurant tries to keep it simple.
Their main goals are to provide great service and a happy working environment.
They also try to serve quality food at reasonable prices.
This keeps everyone happy!
They have won plenty of awards.
This is because the Abilene community recognizes that Grumps is a great restaurant with great food!
While their menu has a good variety, it's not that big.
This is because they truly go for quality over quantity.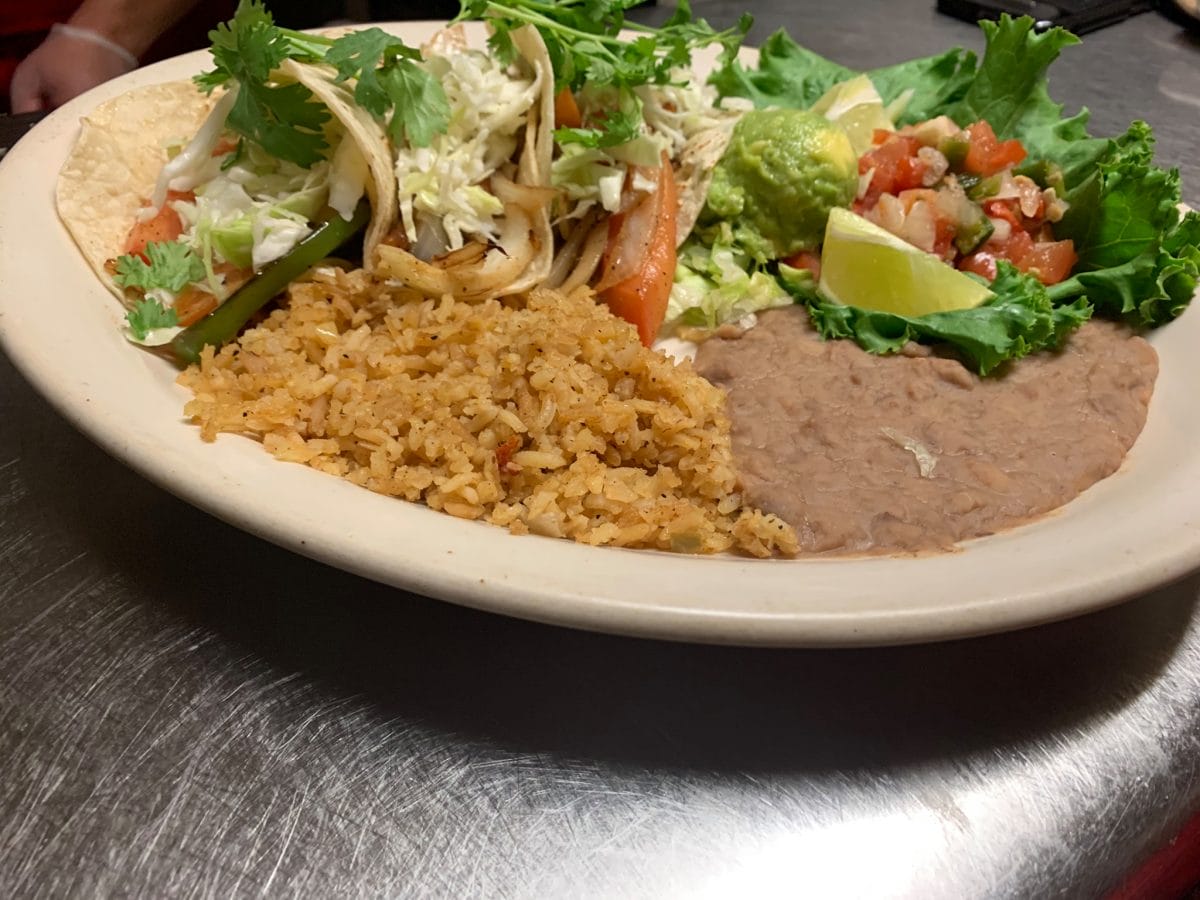 If you're in the mood for Tex-Mex, consider stopping by Farolito Restaurant.
They have fairly limited hours, but that doesn't stop people from coming.
They keep pretty busy because people always want to come back!
This restaurant has been open since 1936.
If that isn't proof that it's a good restaurant, I don't know what is!
This family-owned restaurant honors the importance of family traditions.
Eating here will give you a glimpse into the history of Mexican food.
Their menu has some classics as well as a few less-popular items. Everything is equally delicious, though!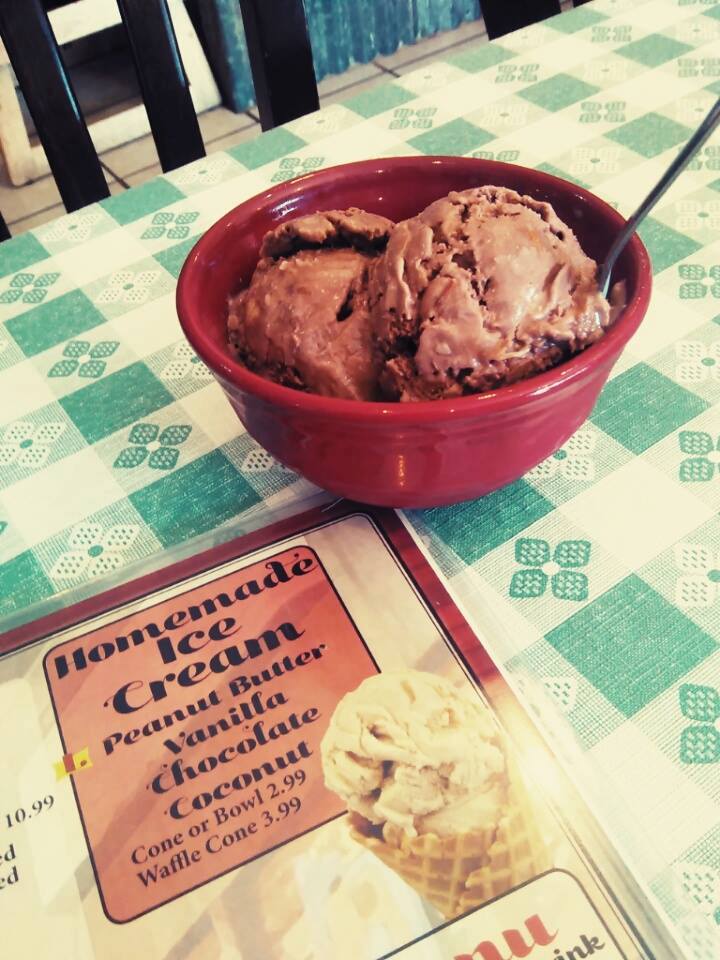 This rustic restaurant is run by a family and specializes in American classics.
Lucy's Big Burgers has delicious burgers, hot dogs, and milkshakes. 
While Lucy's is a burger joint, it feels like a country kitchen.
The cozy atmosphere will make you feel like part of the family!
Although nothing on the menu is that fancy, everything they serve is high quality.
When they bring out your plate, you'll forget that you're in a little burger joint.
That's because they prepare your food with diligence and excellence!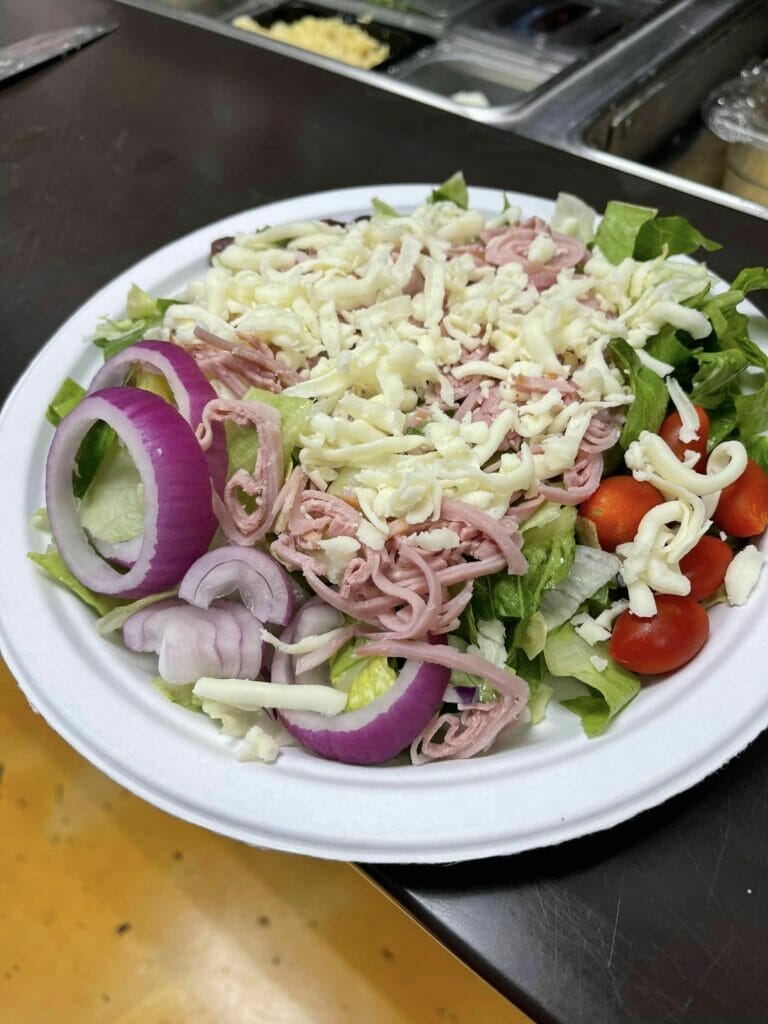 Everybody loves a good slice of pizza.
But it can be hard to find good pizza places in new cities.
Fortunately, Joe's Pizza is great!
While they're known for their New York-style pizza, they also have a variety of delicious Italian dishes.
They have several classic options that you'll enjoy. They even have a few seafood options!
Joe's strives to use the freshest ingredients and prepare high-quality food.
This is so that their guests will always enjoy every last bite of their food!
You'll love your visit to this cute little Italian eatery.
Get the All-American Travel Secrets!
Don't miss out on America's hidden gems!