Italian, Mexican, Cajun, Steakhouse.
Whatever taste you're looking for, Odessa has the perfect place for you to eat.
There's something to suit every budget, too, from a casual catch up with friends to fine dining for that romantic evening.
Not sure what you want?
This guide will highlight 17 of the best restaurants in Odessa, Texas.
And with so many to choose from, who knows? You might even find your new favorite that will keep you coming back.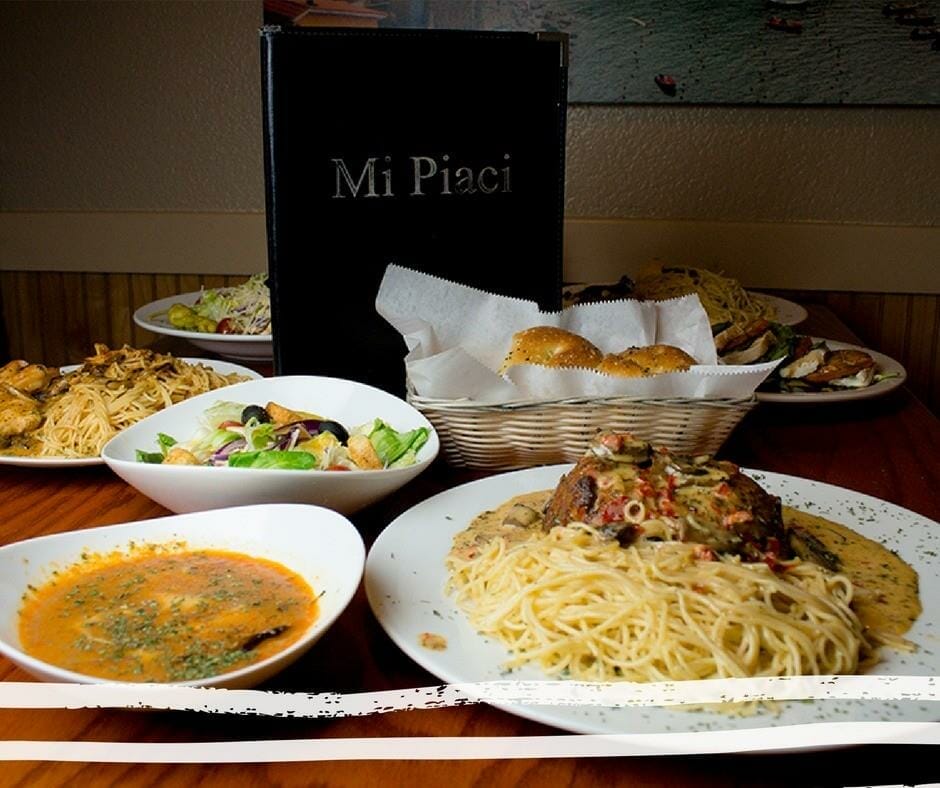 Looking for a taste of Italy?
You can't go past Mi Piaci.
This family owned and operated restaurant offers a delicious variety of Italian cuisines right here in Odessa.
We love the cozy atmosphere and friendly service as much as the food.
Not sure what to have?
Why not try the pasta sampler – a trio to try?
From a classic pizza to the house specialties, you're certain to find more than one choice that you'll enjoy.
Be sure to leave room for one of their fabulous desserts.
This has to be one of Odessa's best restaurants.
We get hungry just reading the menu.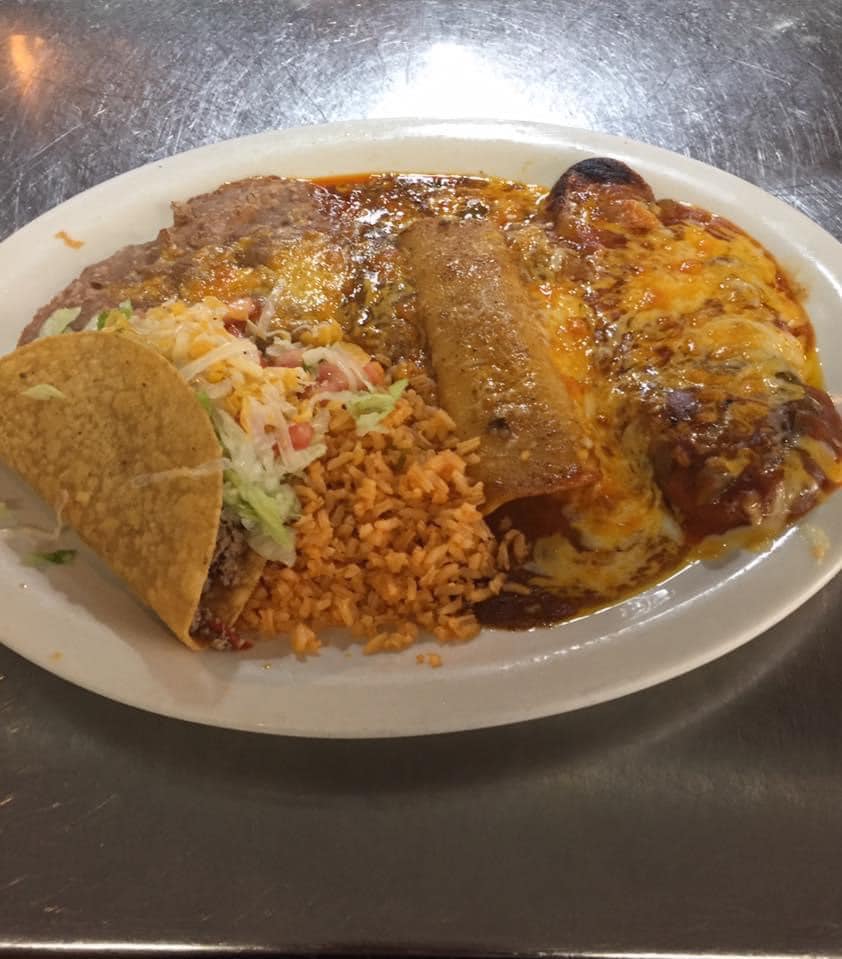 Trying to decide where to eat in Odessa?
How about this great little place that's open for breakfast, brunch and lunch.
Serving classic country breakfasts with a Mexican twist, you'll love the atmosphere and décor as well as the food at Dumplins Y Amigos.
Try the chicken fried steak, burgers with jalapeños, waffles or classic bacon and eggs.
All served with a smile by the happy staff.
This is the place for a good, old-fashioned, family meal.
Eat in or takeout. And the restaurant is wheelchair accessible.
We always have at least one meal here whenever we're nearby.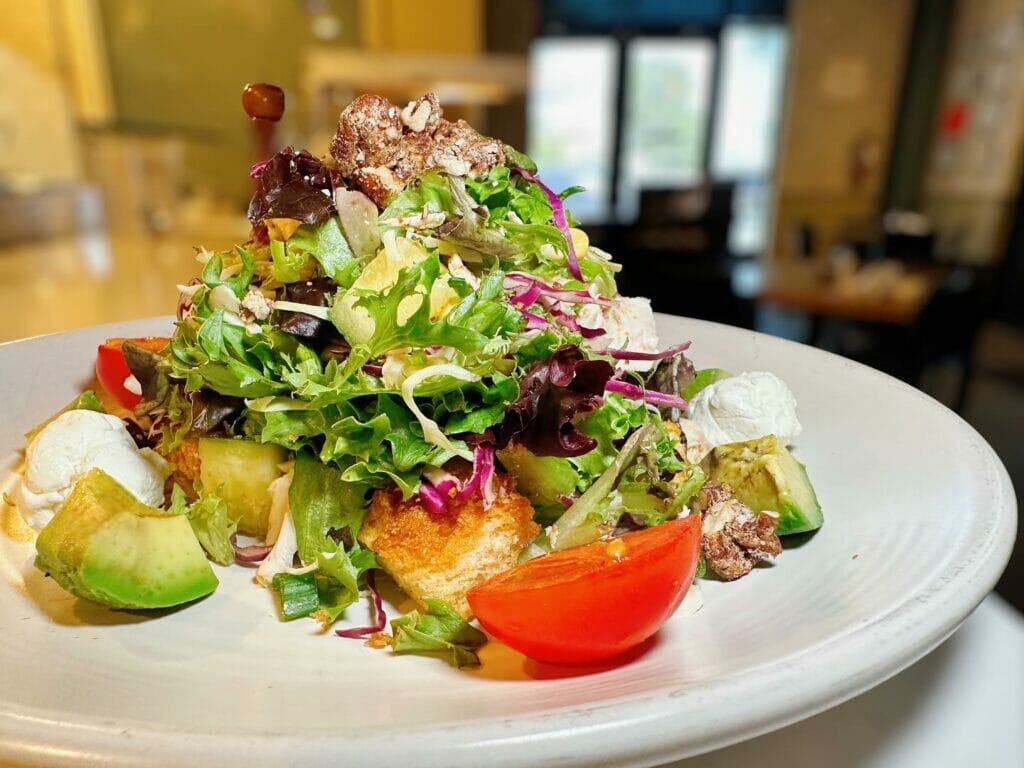 Southwestern Fusion and American favorites in an upscale yet casual atmosphere.
Open from 7.30am daily, you can start your day with breakfast or brunch until 11.30am weekdays or a relaxed 3.00pm on weekends.
Tasty pizzas, fresh salads, ribs, salmon and more feature on the lunch and dinner menu.
Or enjoy happy hour on the patio with tempting drink and food specials.
The fish tacos are a firm favorite, as are the pan seared chicken and the cedar plank salmon.
It's always so hard to decide.
From the team who also brings you Cork & Pig Tavern, Red Oak Kitchen offers the same quality and service in a more casual setting.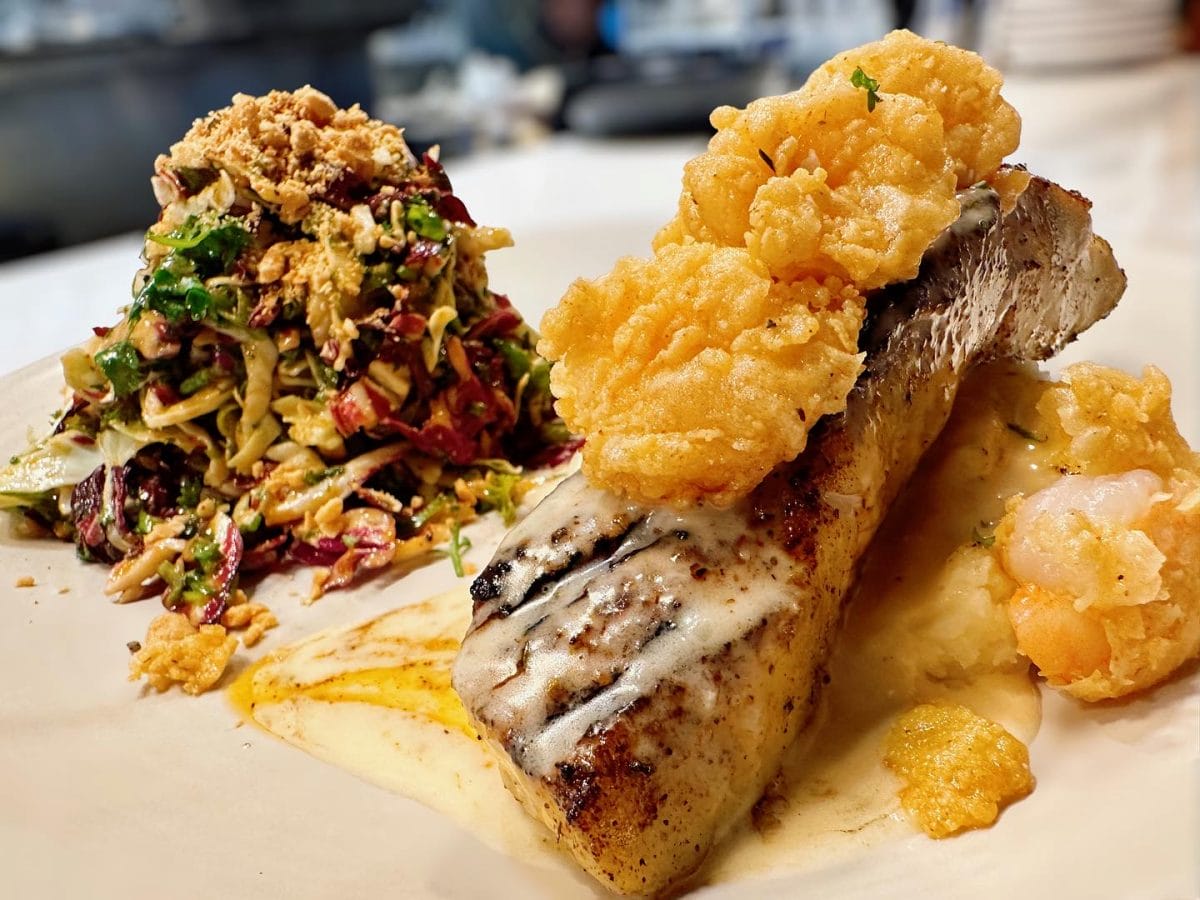 Cork & Pig might be considered the "big sister" of Red Oak Kitchen.
And its menu is just as good.
The concept of the same 4 chefs, Cork & Pig has expanded from the original restaurant to several Texas locations, including right here in Odessa.
Open for lunch and dinner daily and weekend brunch, you will find some classics and some innovative twists on favorites.
For a pizza with a difference, try the Black & Blue which is topped with short rib, mozzarella and blue cheese.
Other favorites are the Asian salad – mmmm that ginger dressing – and the pecan trout done on the wood fired grill.
The menu is seasonal so you can choose from delicious dishes made with the freshest ingredients.
Cork & Pig sure does serve some of the best food in Odessa.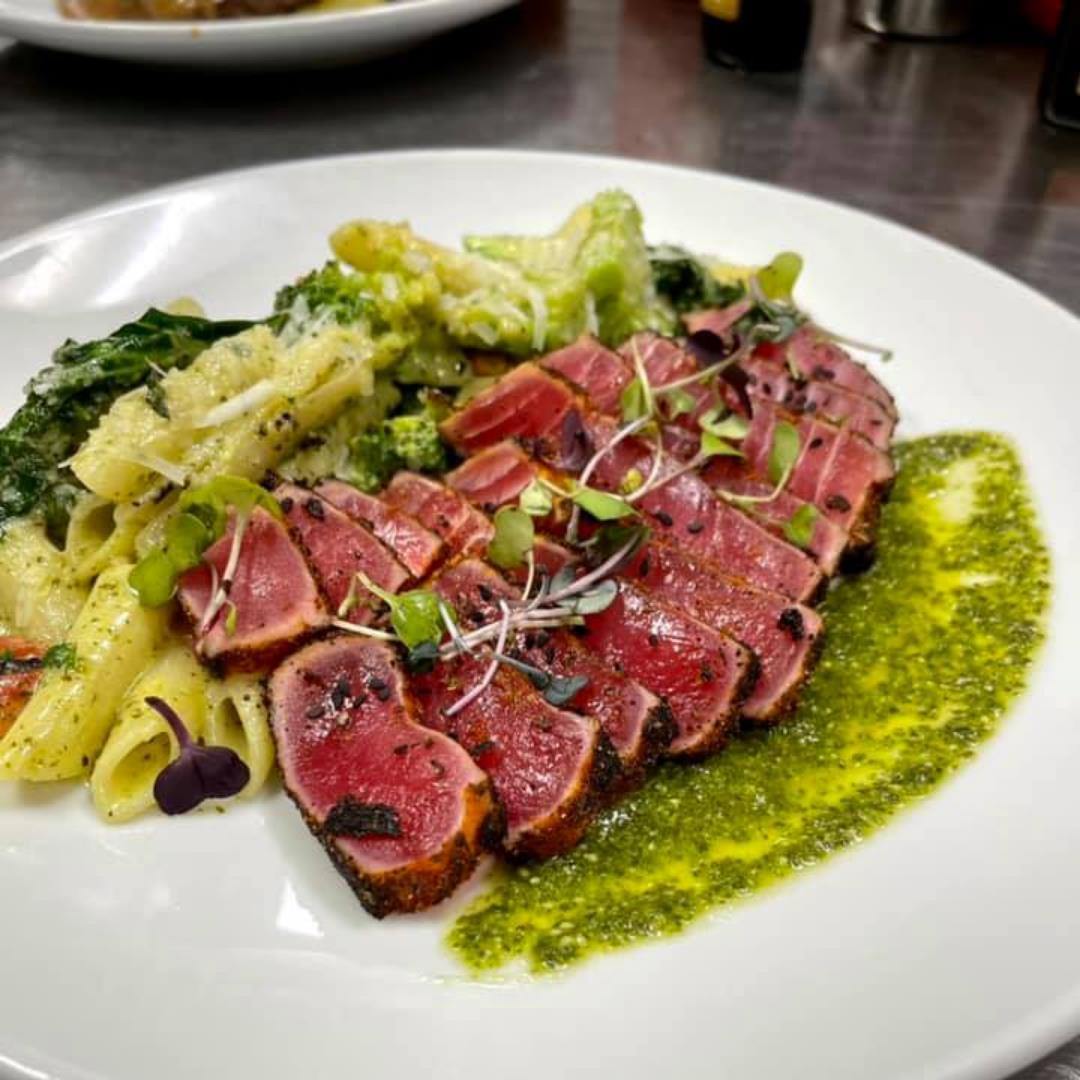 A fine dining experience that will tantalize your taste buds with seasonal cuisine and dishes inspired by cultures from all around the world!
This family-owned restaurant is the ideal place to celebrate a special occasion and create new memories.
Dishes are perfectly prepared to enhance the fresh flavors and bring out the best features of the ingredients.
We can't go past the delicious lobster bisque and the tasty spinach salad with its fried goat cheese.
For your entrée, choose from some wonderful meals from the grill, classic pizzas or pasta with a twist.
There's no doubt that this restaurant deserves its name as well as its reputation … everything is most definitely served with "Flair".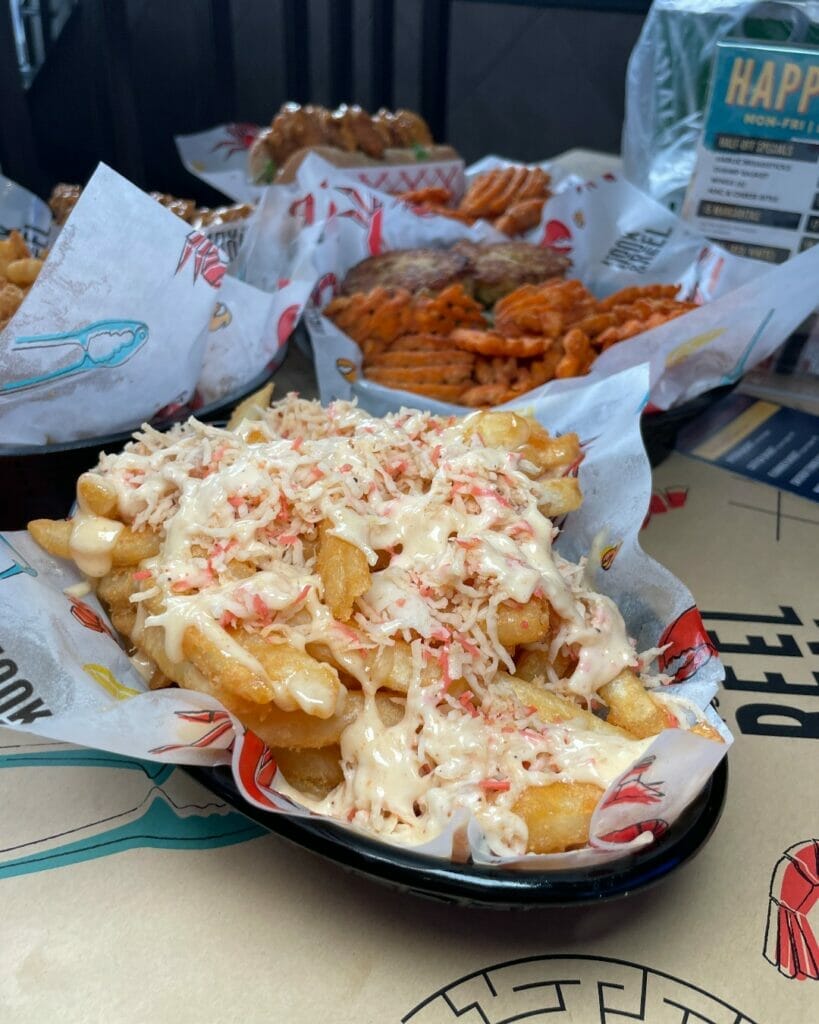 With several locations in Texas, and throughout the US, you might already be familiar with Hook & Reel.
If you are, you'll know why we love this restaurant.
And if you're not, you're in for a treat.
Pick your seafood, pick your sauce, pick your spice level.
You choose and you can't lose … because this is some of the best Cajun seafood you'll ever eat.
Lobster, crab, mussels, shrimp, crawfish and more.
Can't decide? Choose a combo boil instead to get a taste of more than one.
This is not just one of the best seafood restaurants you'll ever eat at but is, without doubt, one of the best places to eat in Odessa.
When you eat at Hook & Reel, you don't just get food … you get an experience.
After just one visit, we know you'll be "Hooked"!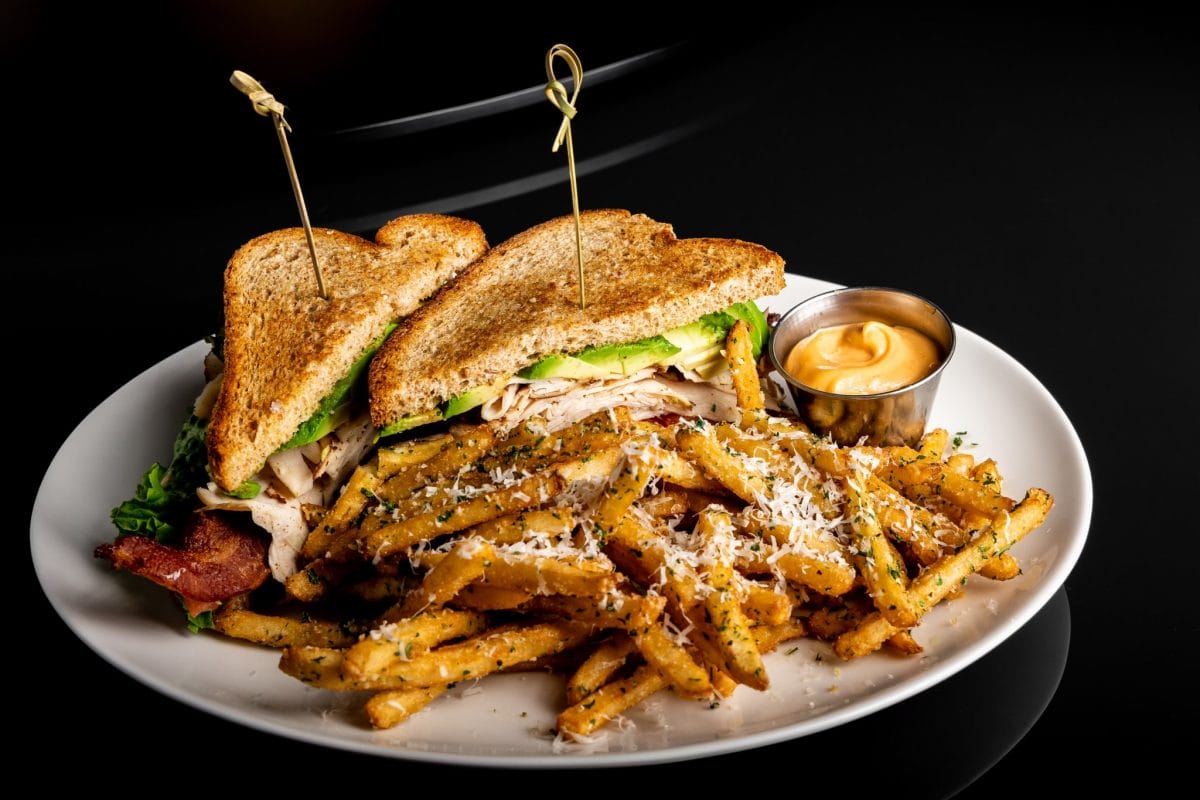 Located in the Odessa Marriott Hotel and Conference Centre, Barrell & Derrick offers innovative twists on old favorites as well as classic cuisine.
Open from breakfast through lunch and dinner daily, you can enjoy a meal, a snack or cocktails.
The freshest ingredients blend with cultural influences to inspire delicious dishes such as Texas stuffed French toast, lobster arancini, and black angus steak salad.
And they are just a few of the wonderful creations.
With an extensive drinks menu to choose from and delicious desserts to finish off your meal, you won't be disappointed and you won't go home hungry.
Whether you're a local, or in town for business or pleasure, Barrell & Derrick offers great hospitality and modern Texas cuisine in a casually sophisticated setting with something for everyone.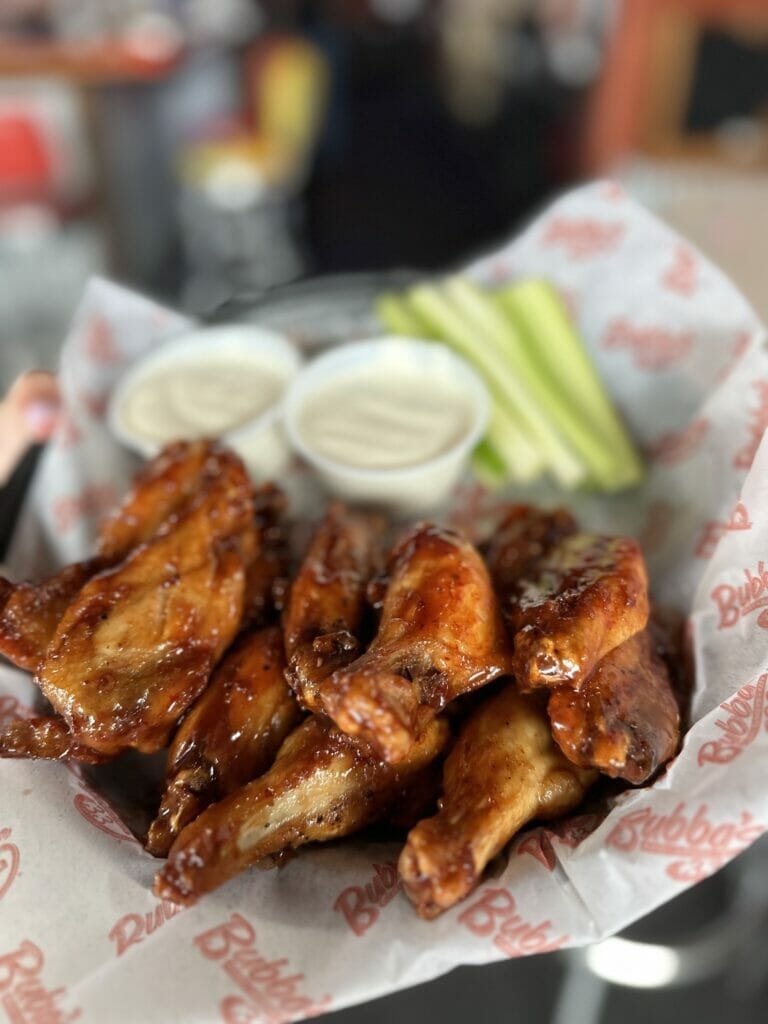 Where they take the food seriously, but not themselves.
You might know Bubba's 33 from some of their other locations throughout the country.
If you do, you'll know they serve classic burgers, pizzas and beer in a fun, family-friendly atmosphere.
If you don't, you'll want to try them for a great casual dining with big screens to watch sports and music videos.
At Bubba's 33 you'll experience family dining and fresh food made daily from scratch, right down to their sauces and dressings.
I guess it's easy for us to say that Bubba's 33 serves some of the best burgers we've ever eaten, but they really are so good we find them hard to go past.
But we do sometimes have a change, and might even try something light – like one of their super-fresh salads … especially if we want to fit in an Oreo Brownie for dessert.
At Bubba's 33 you'll feel like you're part of the family.
Owned and operated by local couple Belinda and Jay, Josy's is not just your average burger joint.
Sure, Josy's serves traditional grills, but you'll also find some great twists to make your meal unique.
Start with their signature croissant bun, add some of their homemade coleslaw and hand cut fries.
We just love their poblano corn as well.
Be sure to visit on a Tuesday if you can, so you can try the Chef's Special – adding some new and creative touches to the usual menu.
You'll feel right at home while you enjoy the great food and impeccable service.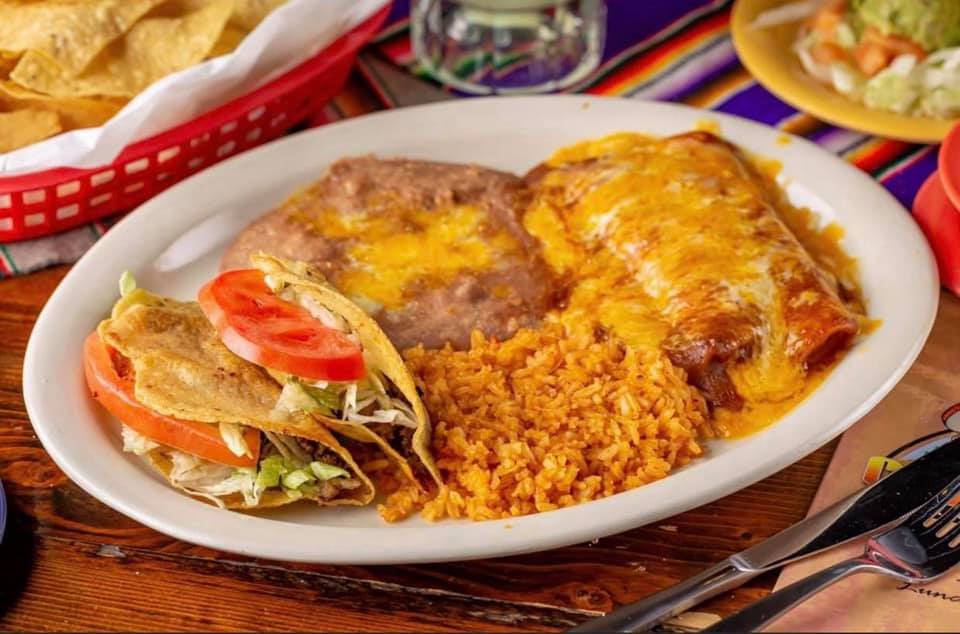 Fresh, satisfying and delicious!
The lively staff will make you feel welcome from the moment you arrive.
Dos Compadres serves outstanding and authentic Mexican food that will keep you coming back.
Share the experience of the vibrant colors of Mexico and the traditional flavors of the tastiest seasonings.
You'll find all your favorite Mexican dishes on the menu, and a few you might not be expecting.
We love the house specials, like El Compadre Special or the Friday Special that give us a selection of dishes on one plate … because we can never pick just one.
Dos Compadres can even cater your party – so why not bring them to you and let them take care of the food?
They really are your friends!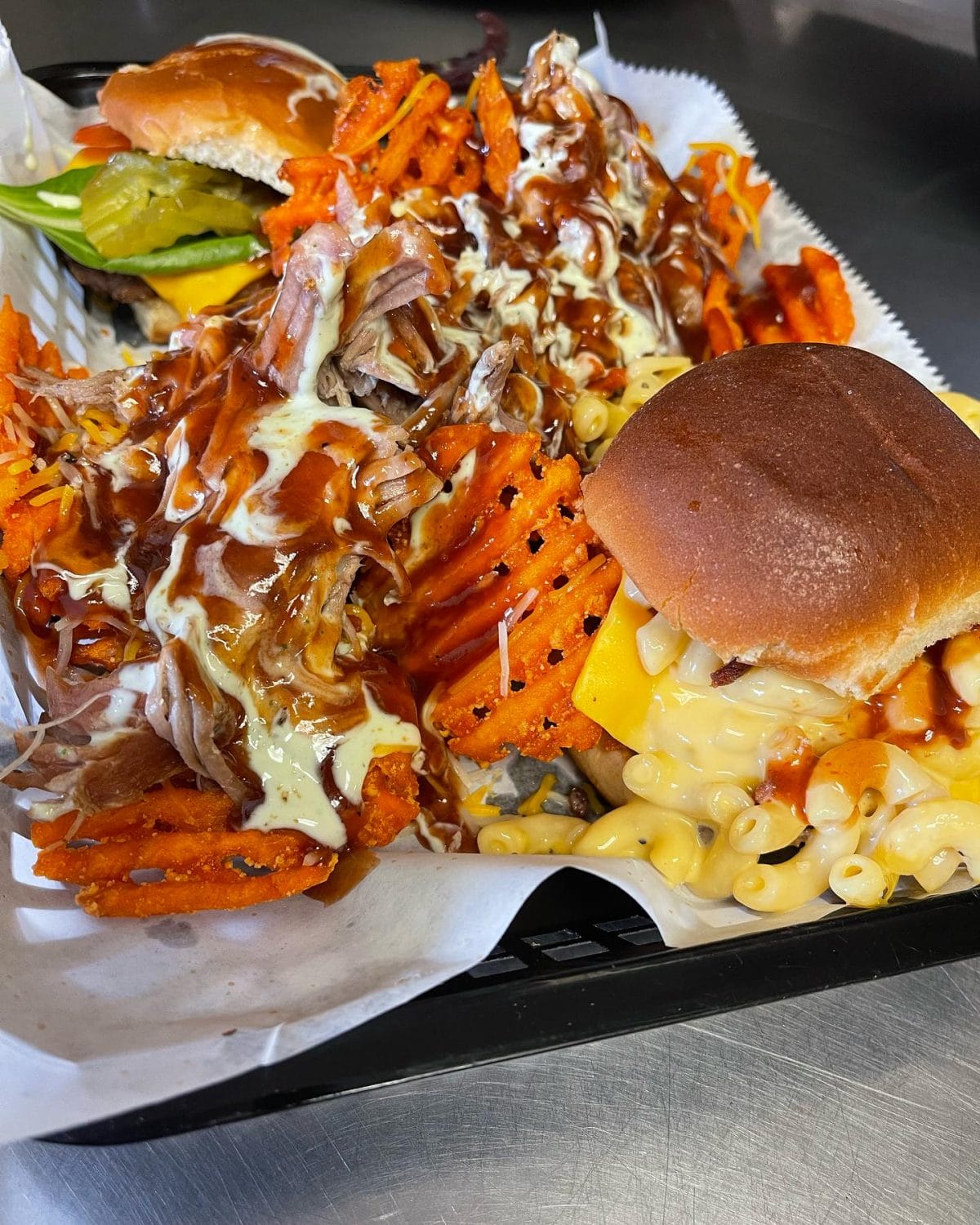 Casual, American-style comfort food at its best.
Originally a food truck, Curb Side Bistro is now a permanent restaurant, much to the delight of locals.
And they've expanded to 2 locations, so you know they're doing something right.
The Homer Simpson and buffalo fries came highly recommended and didn't disappoint.
Or try the swine devine fries. They're a meal in themselves.
Quench your thirst with one of the delicious sweet teas.
You definitely won't walk away hungry from Curb Side Bistro.
You'd expect excellent Mexican food this close to Mexico … so it's no surprise that you'll find it at La Bodega
From the chips and salsa to the main meal and dessert, and everything in between – it's all authentic and packed full of flavor.
We sometimes can't decide on one dish so will order two, or even three, to share.
How about nachos supreme, shrimp enchiladas and beef chili releno?
Or maybe we'll order the combination fajitas for two.
Add some tasty sides and you've got the perfect Mexican meal.
But don't ask me to share my dessert – you're not getting my sopapillas!
Be sure to add a Mexican beer or Margarita for the final perfect touch.
All this with such a great atmosphere and exceptional service too.
What more could you want?
13. Pho House Odessa
Get a taste of Vietnam right here in Odessa.
Choose from a wonderful selection of authentic dishes, from egg rolls to noodles to their specials.
And the best range of pho we've seen anywhere, even in Vietnam itself.
Pho House had meals for vegans and even kid's pho and kid's bun.
So you will see there's something for everyone.
Combine all this with the fast and friendly service and you'll have a genuine Vietnamese experience.
Pho House is the small restaurant with the big flavor.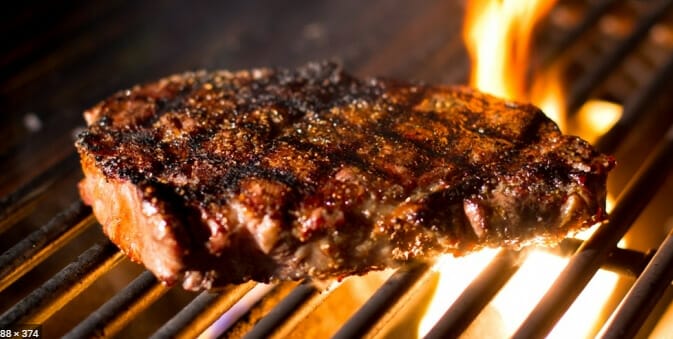 Everything made fresh every day.
The chefs at Sid & Sam's are passionate about making sure you get the best.
Every ingredient is carefully prepared to give you the best experience you can have.
You'll love the appetizers, the sides, and peddler's wagon soup and salad bar.
You'll love the range of entrees and the tasty desserts.
But most of all, you'll love the steak cooked to perfection, just the way you like it.
The staff; the food; the atmosphere … everything is just right.
You won't just get a meal; you'll get an experience!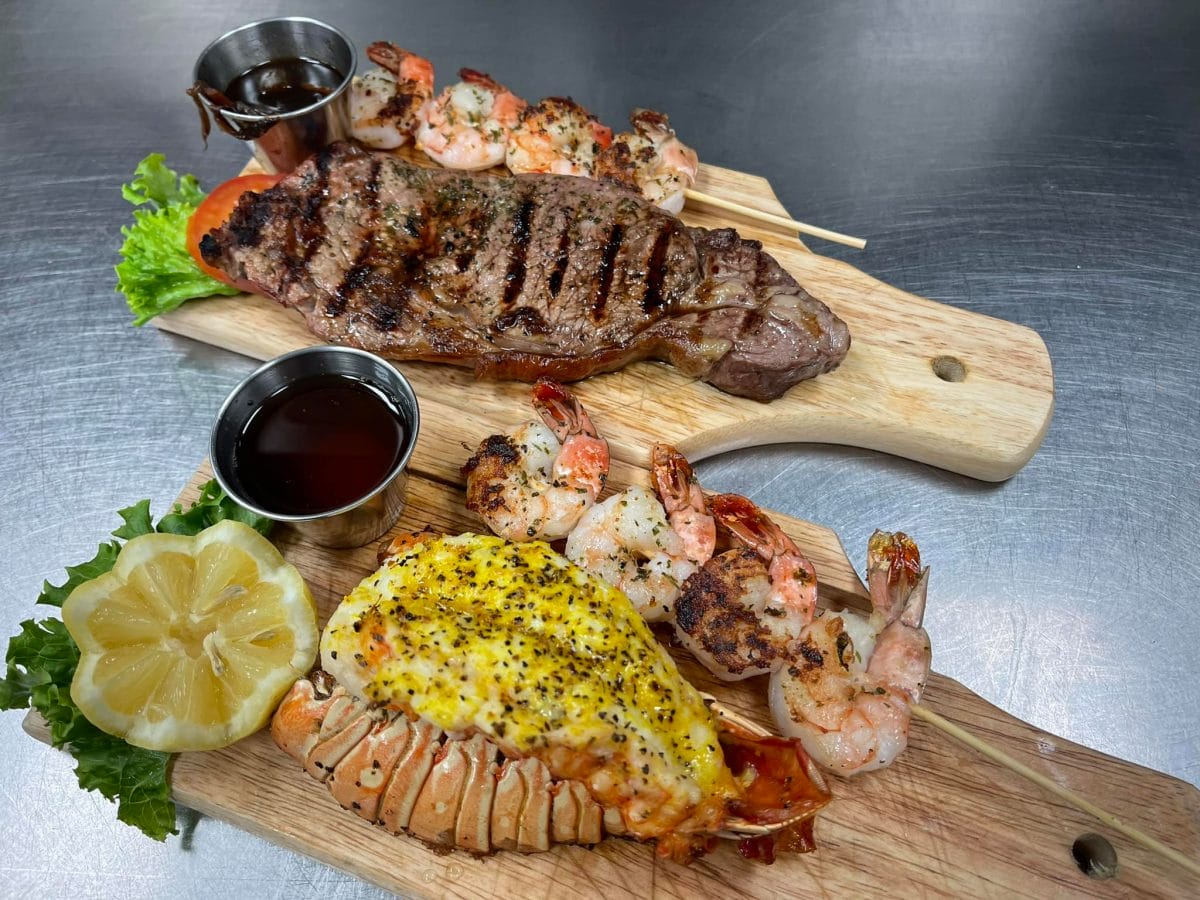 Looking for the best seafood buffet in town?
Look no further than Friday night at the Shrimp Boat in the MCM Eleganté Hotel.
But the great options don't stop there.
Open for breakfast and lunch daily and dinner Monday through Saturday, make sure you find time to visit this sensational restaurant while you're in Odessa.
We love Crabby Saturdays, and a lazy Sunday brunch is always fun.
You'll love the tasty choices and generous portions so much that we guarantee you'll want to come back whenever you're in town.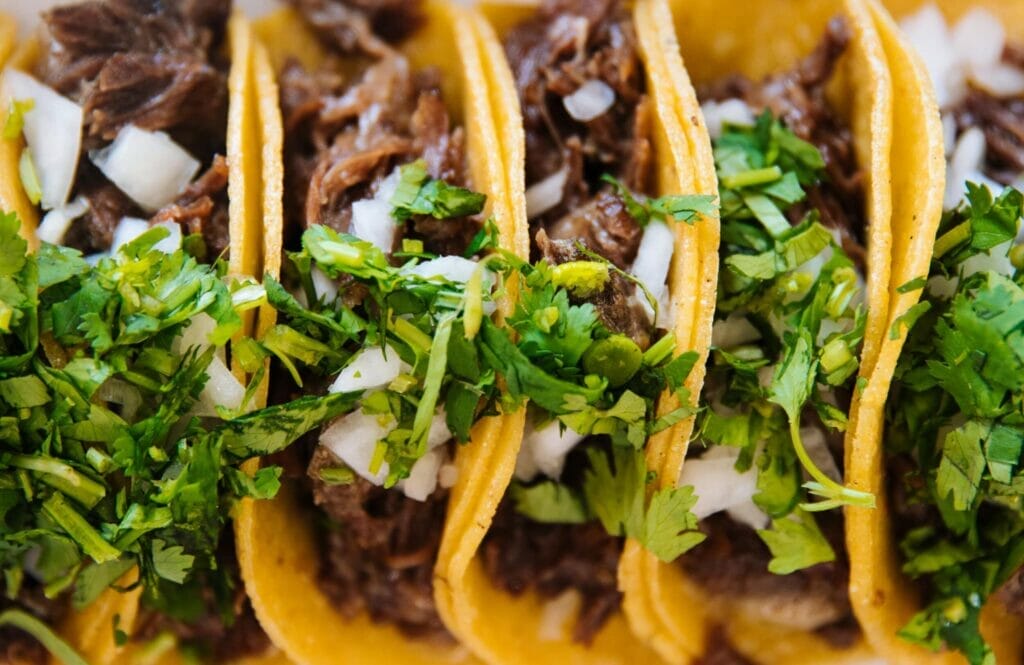 Cocktails, authentic Mexican food and seafood … what could be better?
For almost 20 years, Ajuua's has been satisfying the hunger of Odessa in their bright and cheerful setting.
We love to enjoy the best of the Texas weather on the patio when we can.
You'll love their value for money lunchtime specials.
Choose from some classic cocktails or Ajuua's specialties.
We're still drooling over the tres leches cake … a favorite for dessert.
We can't wait to go back for more.
Comfort food in a family restaurant!
Serving wonderful, home-style food in a fun and relaxed atmosphere, Pojo's is a great place to hang out and socialize.
Night owls can try their all-night breakfast buffet – yes, you read that right – available 10pm through 3am.
And the hottest coffee in town.
Maybe you'd prefer their lunch buffet available Sunday through Friday.
Or choose from their menu.
Pojo's is open 24/7 and offers real, old-fashioned home cooking in a place that will feel just like home.
Get the All-American Travel Secrets!
Don't miss out on America's hidden gems!