What's your favorite food style?
Cajun? Classic Southern? Smokehouse? Mexican?
Whatever it may be, you won't have to go far to find it.
We've found the best restaurants in Tyler, Texas so you can enjoy your favorite foods in this charming Texas town.
Whether you want your classic favorites or to try something a bit (or a lot) different, you'll be sure to get it at one of these awesome eateries.
From fine dining to street food styles and from seafood to steak and everything in between.
From starters through entrées and desserts to bar snacks and unique cocktails.
Tyler has a surprising array of menus for you to choose from at these best Tyler, Texas restaurants!
1. Loggins Restaurant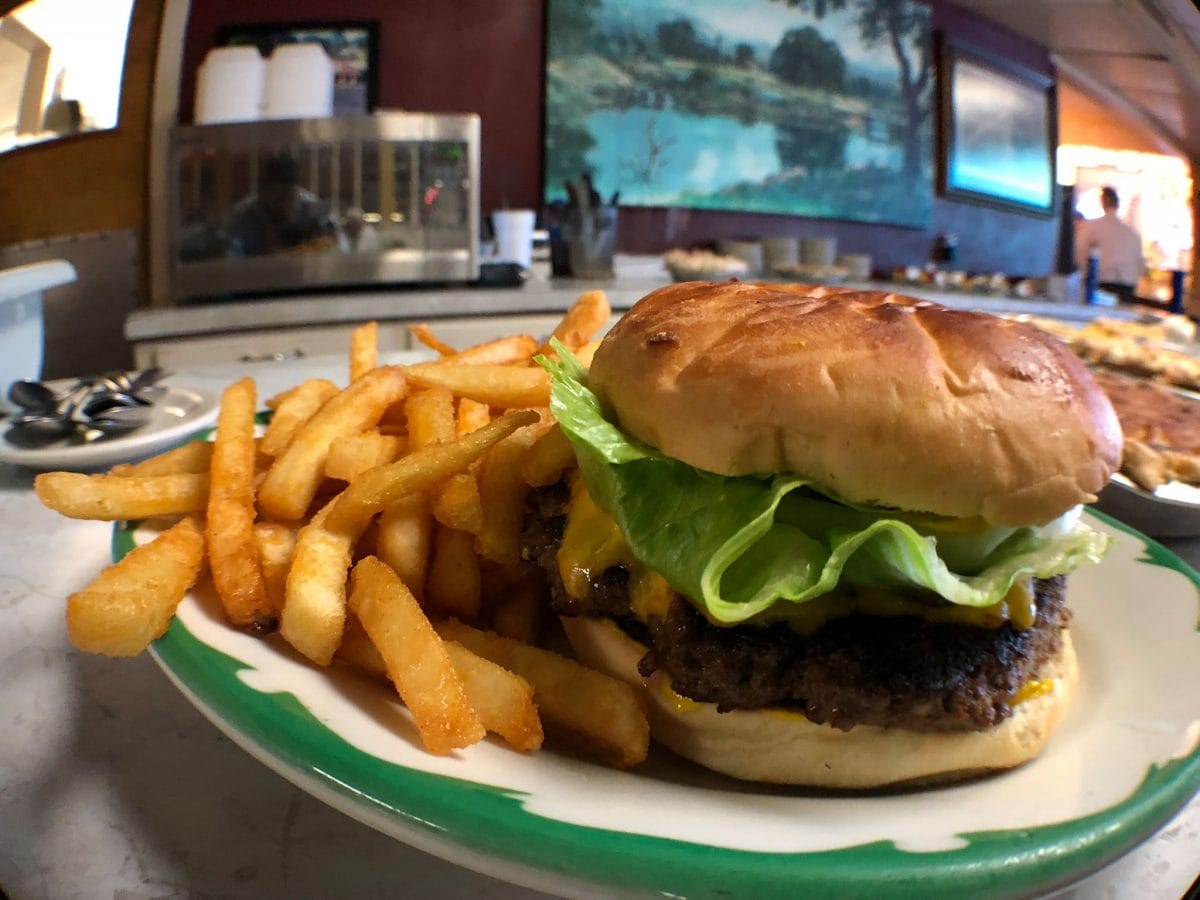 Loggins Restaurant has been serving classic comfort food and signature pies since 1949.
Fast and friendly service and fresh food that is both delicious and different make this a one-of-a-kind treasure.
Folks love the buffet at Loggins, where you can typically choose from dishes like chicken fried steak, fried chicken and fried catfish, all with wonderful sides.
We know it's going to be hard, but try to keep some room for their awesome desserts.
We love their cobblers but you might like the pies or puddings.
Whatever you eat, you won't go home hungry.
Why not start looking for where to eat in Tyler right here?
2. Bernard's Mediterranean Restaurant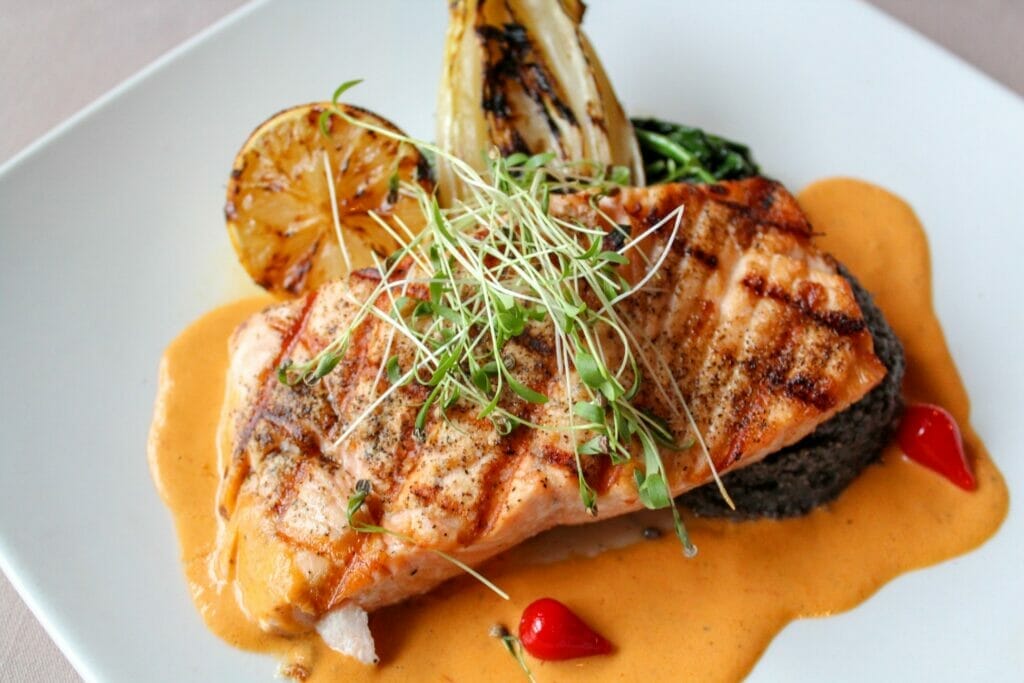 A taste of the Riviera right here in Tyler!
At this upscale restaurant in the heart of Tyler, Bernard's menu includes dishes inspired by French, Spanish and Italian cuisines.
The extensive wine list features a fine selection of both North American and European wines.
Always wanted to try escargot? That's snails to us. You can give them a go here, but we know they're not to everyone's taste.
This is traditional European style food made from the best fresh ingredients right here in Texas.
Book ahead to avoid disappointment as their hours may vary depending on the volume of customers.
This has to be one of the best places to eat in Tyler.
3. Rick's on the Square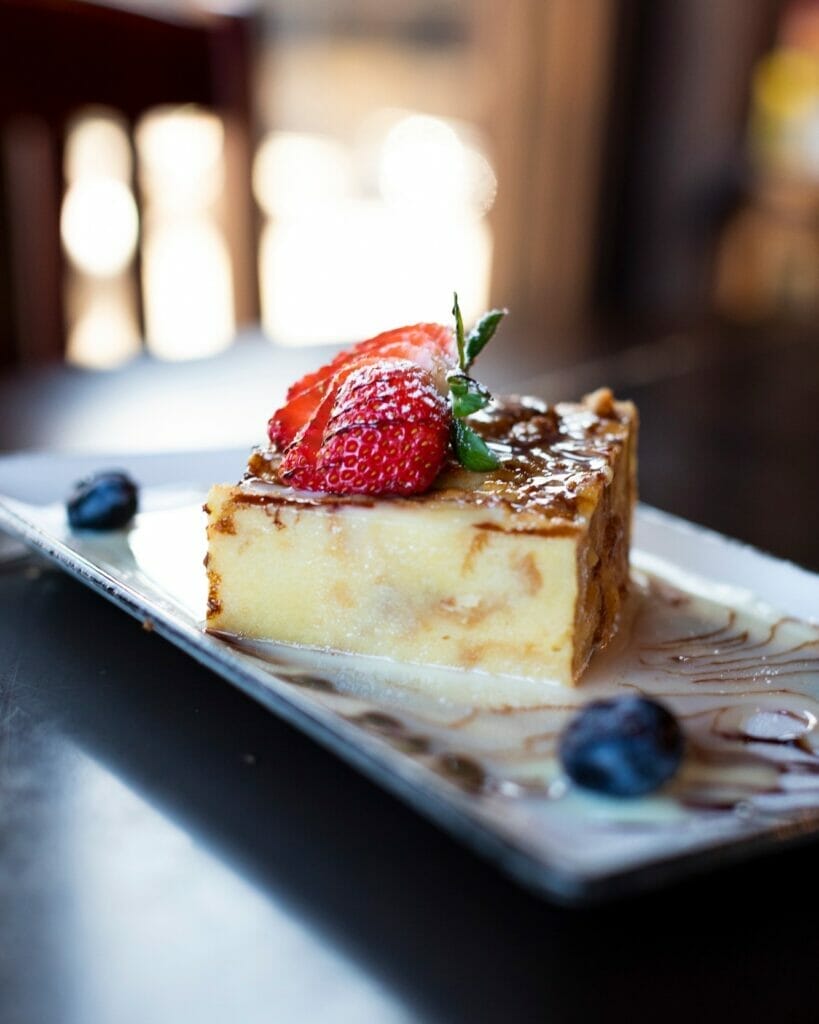 Since 1992, Rick's on the Square has been serving food made from scratch with the freshest ingredients.
This is fine dining in a safe, casual and relaxed setting that will make you feel right at home.
Head to Rick's Black Pearl bar for a pre-dinner cocktail or a nightcap before you head home.
The knowledgeable servers can help you decide if you don't know what to pick from the extensive menu and wine list.
Whether it's an intimate lunch or dinner for two, or a party or function for more, Rick's has the food, and the people, to make it one of Tyler's best restaurants.
4. Prime 102
Prime beef is the speciality of this top-rated steakhouse which offers lunch and dinner.
You can change it up with some of their other options with wonderful seafood and some classics with a twist.
We've got a couple of favorites and a few things we want to try.
We've definitely got our eye on the angry coastal lobster for a special occasion.
If you're looking for something a bit more casual, the Corner Bar has some unique bar food not available in the main restaurant.
Try the New Orleans BBQ shrimp for a real taste of the south.
Prime's food is prepared with loving care that you can taste in every bite.
5. Mario's Italian Restaurant
You'll feel like one of the family at Mario's.
This is classic Italian food made with passion and served with love.
Pizzas, pasta, platters and more!
You won't go home hungry.
We love to start with a platter of mixed appetizers … because we can never decide on just one.
The house specialties are always tempting, but so are the classic dishes.
No matter what you decide, you'll want to come back to Mario's.
6. The Grove Kitchen & Gardens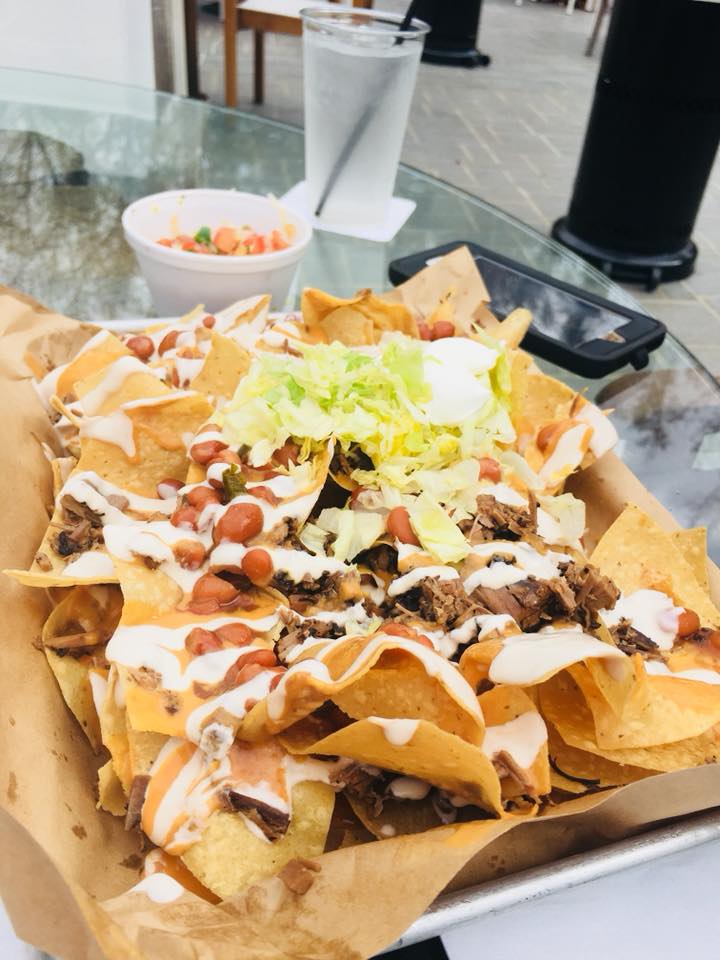 Celebrating food and relationships.
The Grove Kitchen & Gardens offers a farm-to-table experience and relaxing music provided by local entertainers.
The menus are seasonal and expertly crafted from carefully chosen fresh, high quality ingredients.
We love to share a charcuterie board as our starter, and The Grove's has an excellent selection of meats and cheeses.
How about a watermelon & cucumber salad to celebrate the tastes of summer?
And what to choose from the wonderful list of entrées, with steak, chicken, seafood and vegetarian meals to tempt you.
Most menu items suggest a wine that will pair perfectly with them – and it's well worth taking their advice.
Whether you're at The Grove for brunch, lunch or dinner, you'll feel at home and leave with a smile on your face.
The Grove surely does serve some of the best food in Tyler.
7. Athena Greek & American Family Restaurant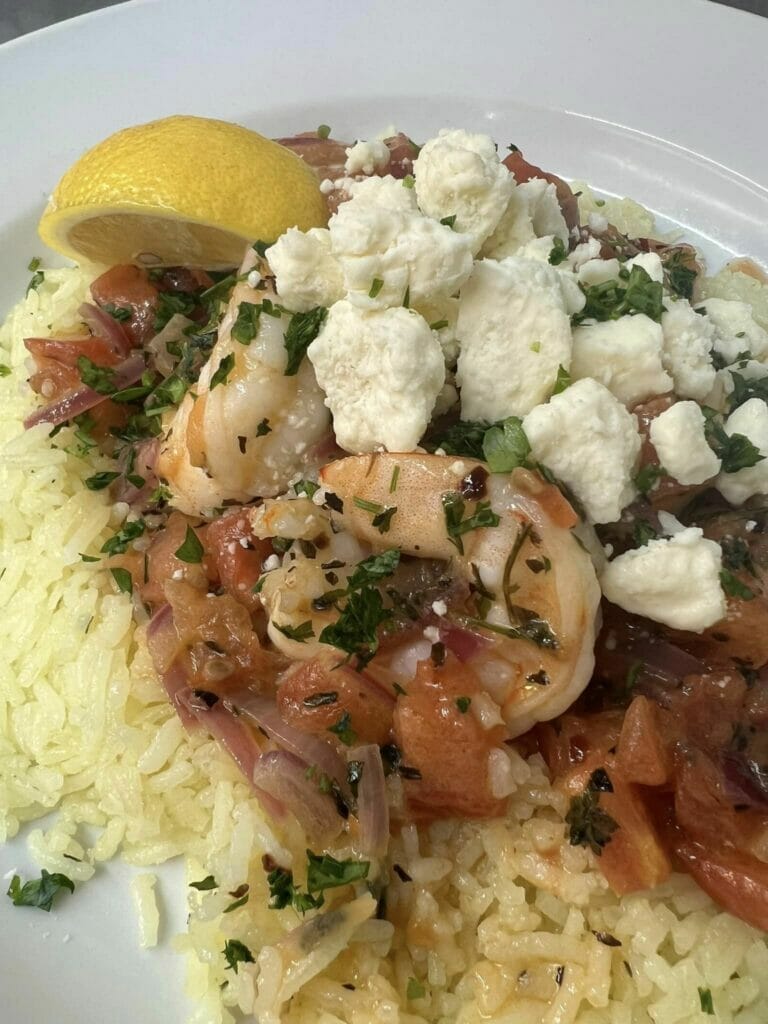 The best kept secret in Tyler.
Athena Greek & American Family Restaurant serves delicious, authentic Greek food that won't disappoint.
Well known favorites like spanakopita, souvlaki and moussaka are side by side on the menu with delicious vegetarian options, pasta or seafood.
Be sure to leave room for dessert.
Who doesn't love homemade baklava?
Athena is open daily for lunch and dinner.
You'll wonder why you haven't been here sooner.
8. Razzoo's Cajun Café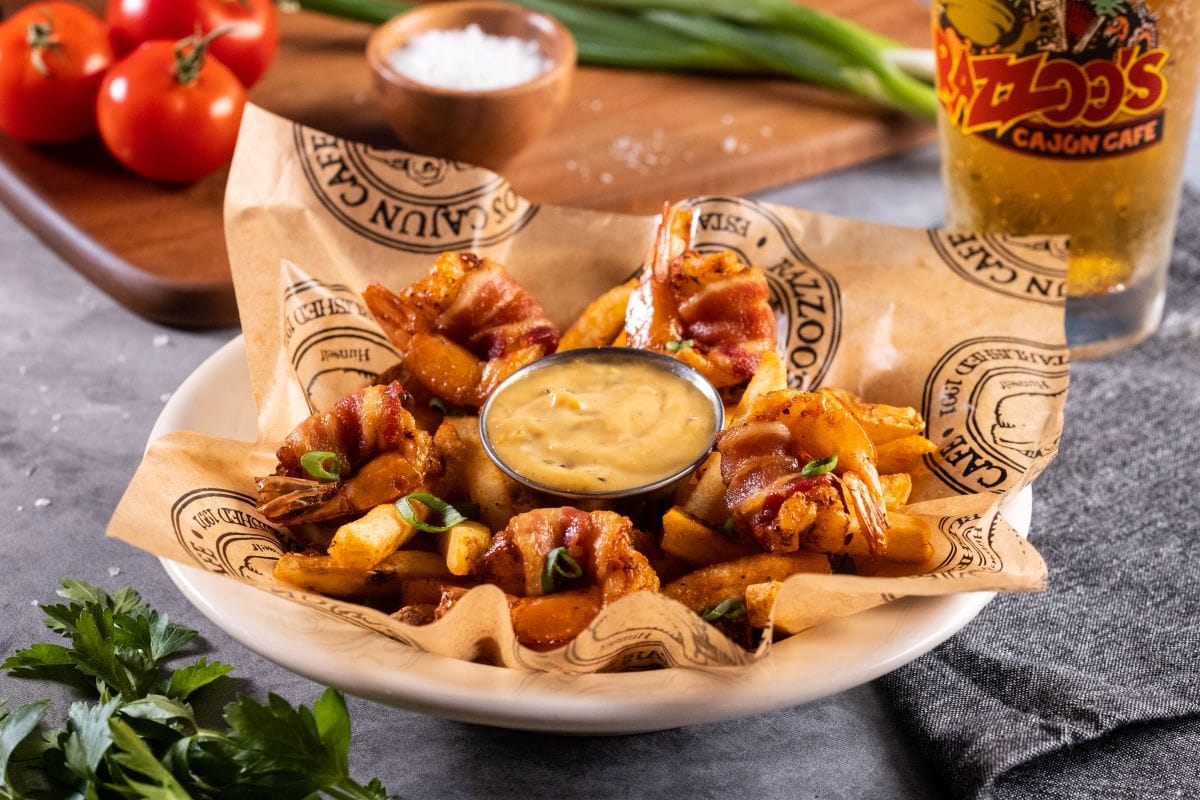 Blending the influences of First Nations peoples, the exiled French Acadians, and other immigrant cultures living in the Louisiana bayous, Cajun food celebrates the rich history of life in the swamps.
And this culture is Razzoo's lifeblood.
It is instilled in everything they do.
Ever fancied trying crispy fried gator tail?
Or a traditional gumbo?
How about rat toes? No, not really, but that's what they're called on the menu.
Cajun classics like blackened catfish or andouille sausage & red beans!
There are fresh sides and delicious desserts to finish your meal if you have room.
There are so many choices here, you'll need to come back.
Be sure to ask your server about the secret menu to get a great deal for two people.
9. Oliveto Italian Bistro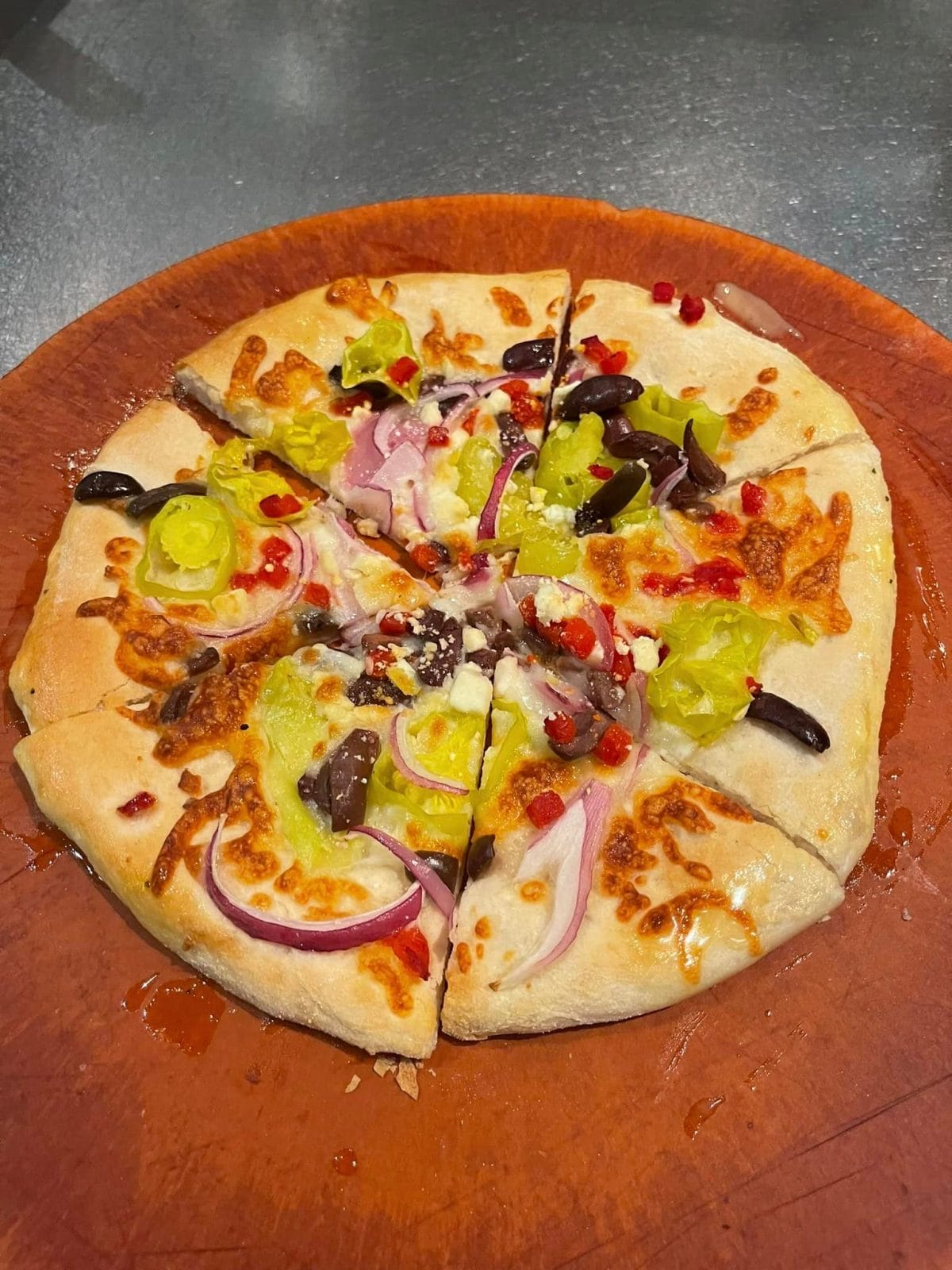 Tyler is the only Texas location where you can enjoy the delicious food and great serviced offered by this small chain of Italian bistros (the other two are in Oklahoma).
Open every day for lunch and dinner, Oliveto's offers and extensive range of traditional Italian dishes and some local twists.
Pizzas and pastas are specialties, and they can cater for gluten free and vegetarian as well.
Be sure to check the menu for the seasonal specials.
The Shrimp Limone was sensational.
Whether it's a romantic dinner for two or a larger group, you'll be sure to get one of the best feeds in Tyler at Oliveto Italian Bistro.
10. The Potpourri House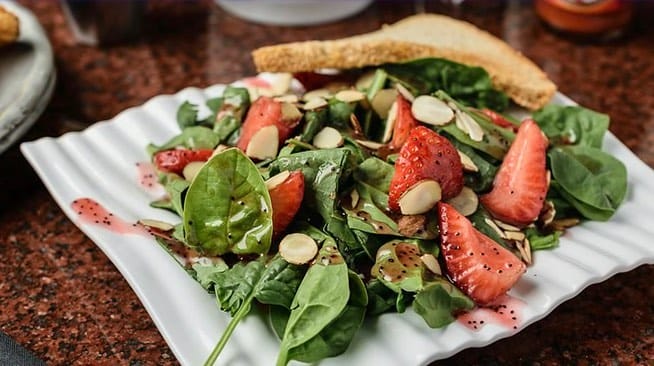 Casual dining with tasty options.
The Potpourri House is open from mid-morning to early afternoon Monday through Saturday.
The all you can eat salad, soup and potato bar is great value and everything is so fresh it's like you made it yourself.
For something a little extra you can order from the menu.
Build a burger – choose your own bread, fillings and dressings – all for one great price.
We love the chicken almond crepes from the lunch favourites, too.
Be sure to leave room for dessert – check out the dessert menu or ask your server.
On your way in, or out, make time to check out the boutique as well for fashion, home décor and some beautifully scented bath and body products.
11. Clear Springs Restaurant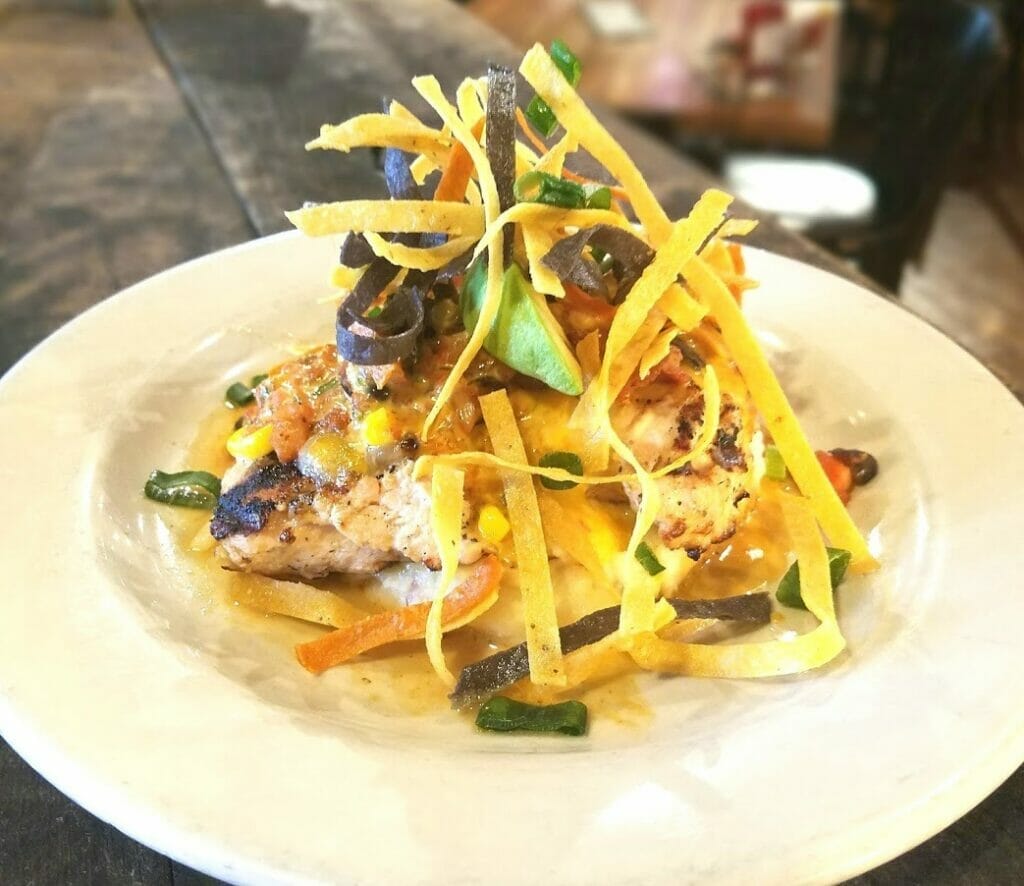 There's something for everyone at this down home, country-style restaurant at locations throughout Texas, including Tyler.
The historic Clear Springs Hall, which houses the restaurant, gives an atmospheric touch to your experience.
Clear Springs Restaurant specializes in seafood – serving up some of the best fried catfish you'll ever taste.
Not a seafood lover?
Don't worry – there are tasty steak, chicken and burger options too.
Be sure to add some of their famous hand-breaded, made to order onion rings to your meal.
After your meal, you'll probably have a tough time choosing from the dessert menu. We sometimes order two, or even three, to share.
This family owned and run restaurant won't disappoint with its food and has a full bar for a refreshing drink to accompany your meal.
12. 1836 Texas Kitchen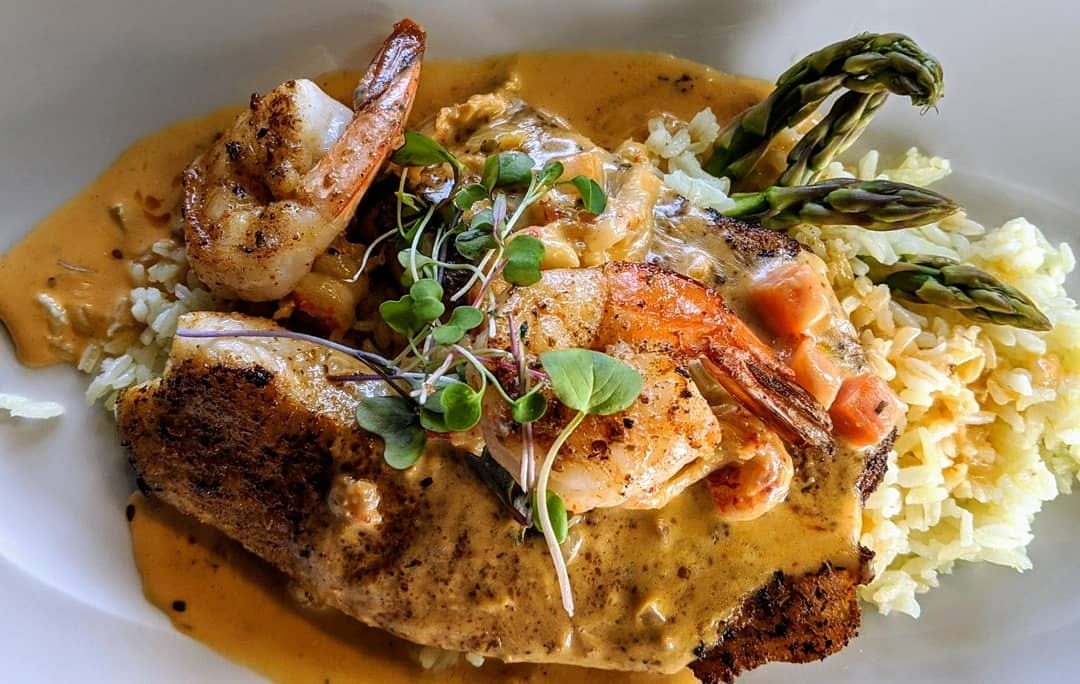 Latin American dishes with a genuine Texas taste.
Enjoy authentic enchiladas, shrimp and grits – mmmmm always a favorite – fried green tomato salad and more.
The inspiration for the menu comes from different areas of the state so you can experience the best Texas food on offer.
Start with a crawfish queso or pimento cheese platter like we do, or one of the other delicious appetizers.
You'll be spoiled for choice with the mains.
Soup and salad?
Burgers?
Chicken, steak or pork?
Or fresh seafood?
You'll have to decide, because we always want everything.
Choose a local brew, a fine wine or a Texas-inspired house cocktail to add the final touch.
Why Texas? Because it's the best!
13. Piada Italian Street Food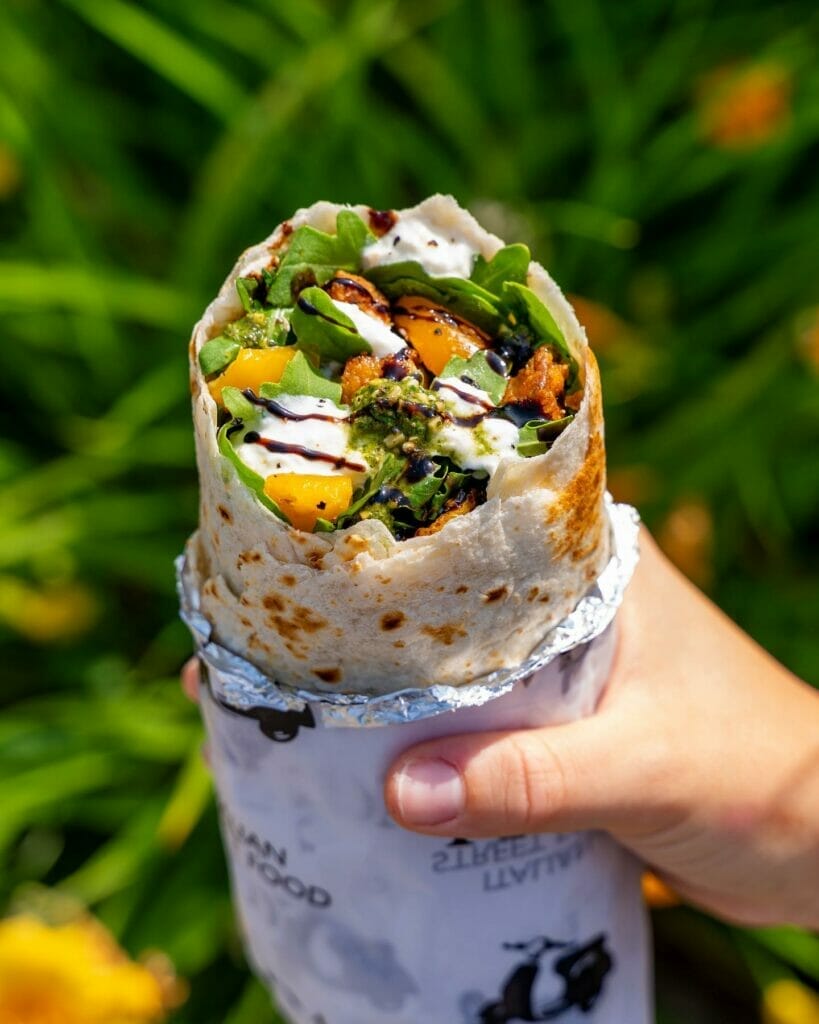 Inspired by the charm of markets and food trucks in Italy, Piada captures the essence of old Europe.
From the moment you step through the door you'll feel like you're amongst family and friends.
Simple, fresh ingredients blend to bring you wonderful taste sensations.
Choose from the menu items or create your own from the tempting list of meats, sauces, toppings and dressings for your perfect Piada, salad or pasta bowl.
How does this sound?
Hot fried chicken with basil pesto, cucumber, tomatoes and pecans topped with a lemon basil dressing?
Add a side to complete your meal.
Maybe their delicious lobster bisque.
And our pick of the beverages?
Always the blackberry hibiscus lemonade.
If only all street food was like this!
In fact, if only all food was like this!
14. Texas Music City Grill & Smokehouse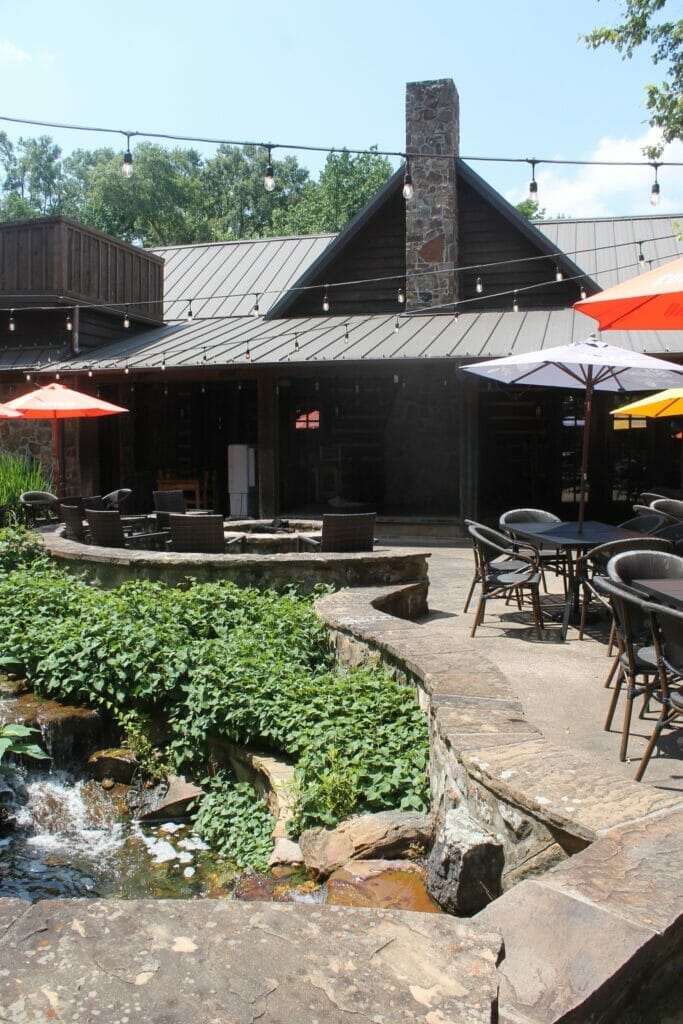 Log cabin atmosphere, creek side location, best smoky BBQ – doesn't that just scream Texas?
And all to the sounds of live Texas music – played by Texans, for Texans.
We don't really think you could get more iconic than the Texas Music City Grill & Smokehouse.
We started with Texas twinkies and smoked chicken wings.
The venison chili salad is an absolute treat that we've never had anywhere else.
But just try to decide between the smoked meats and the seafood … just about impossible.
And don't miss the peach cobbler for dessert.
Whether it's date night, a family lunch or a get together with friends, you'll get a true Texan experience.
15. FD's Grillhouse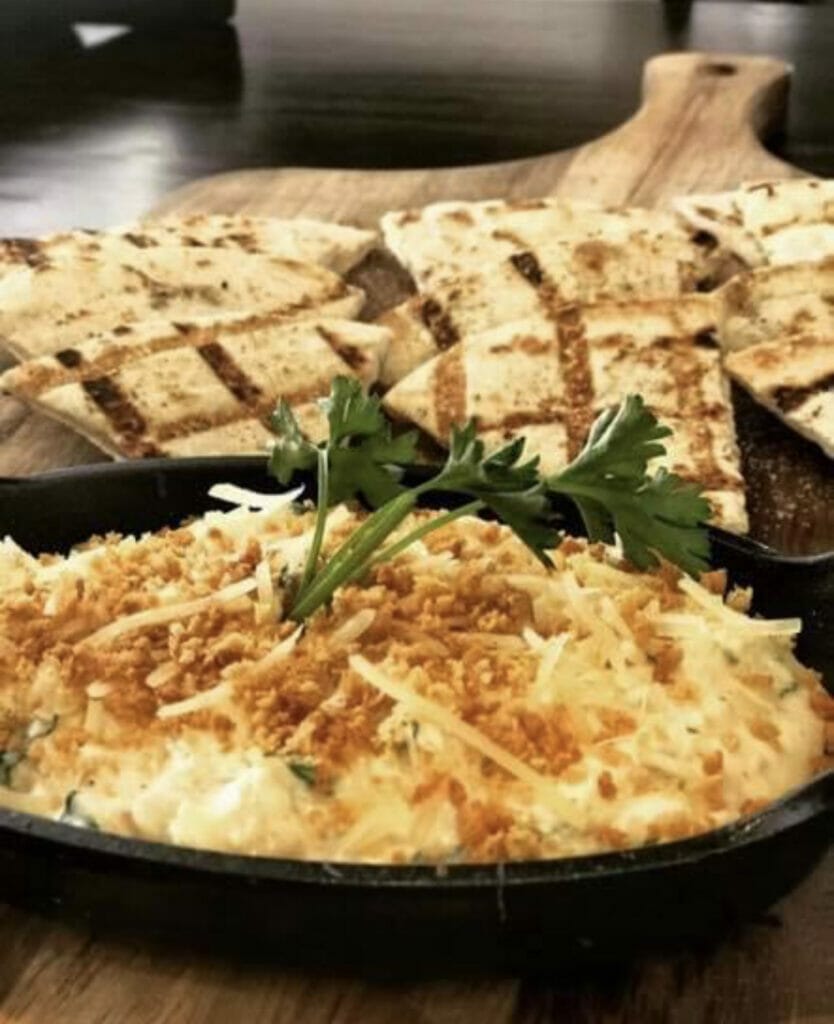 Exciting contemporary food with no compromise on quality!
Business or pleasure?
Large group or small?
Dine in or take out?
Whatever the occasion, FD's Grillhouse can cater for you.
FD's wants to make sure you have the best experience and they sure do deliver on that.
If you love steak and ribs, you'll be in heaven here.
Try the bone-in ribeye or the slow smoked baby back ribs.
Or maybe you'd prefer some seafood – like the crawfish 50/50 or the grilled shrimp platter.
Team your meal with one of the tasty sides and a crispy, fresh salad, and you have one of the best meals you'll get in Tyler.
16. Mama's Restaurant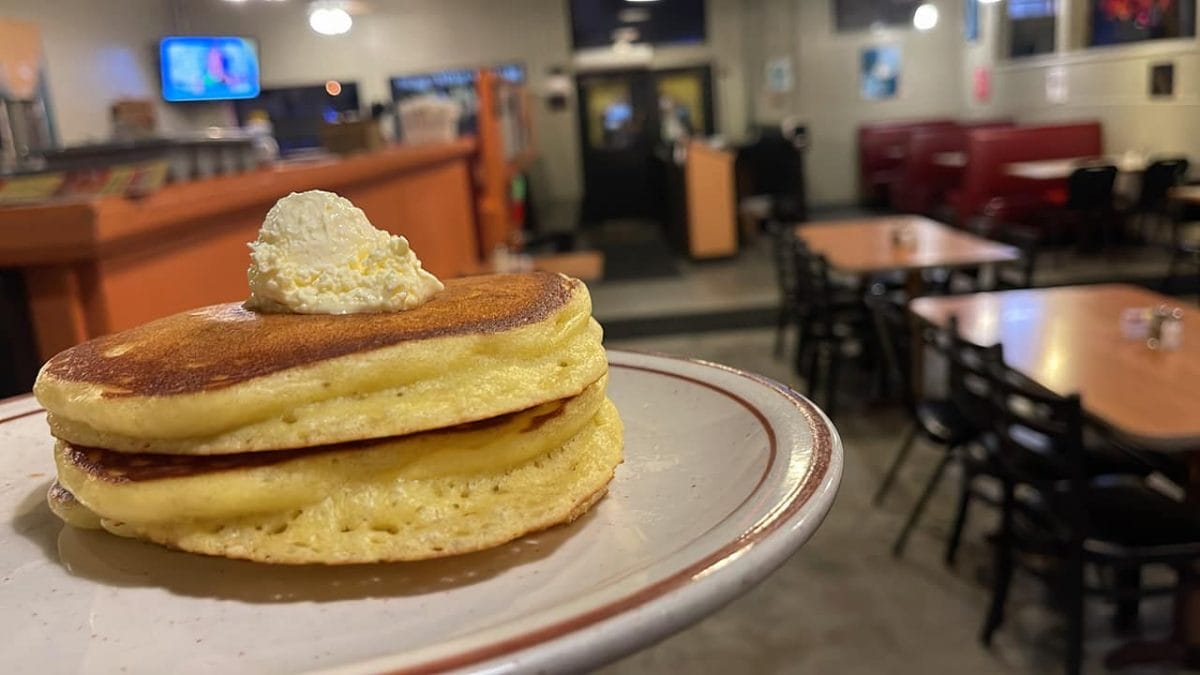 Locally owned and operated – you'll feel like you're dining with family.
Whether it's breakfast, lunch or dinner, you'll be sure to get a hearty meal – American or Mexican style.
You'll find all your traditional favorites here.
Servings are generous, service is friendly and prompt and the atmosphere has a great family-friendly feeling.
And the prices are affordable too.
There's even a seniors and kids menu for those with a smaller appetite.
Mama's is a great choice for an affordable meal and food that tastes, well, just like Mama's.
17. Happy's Fish House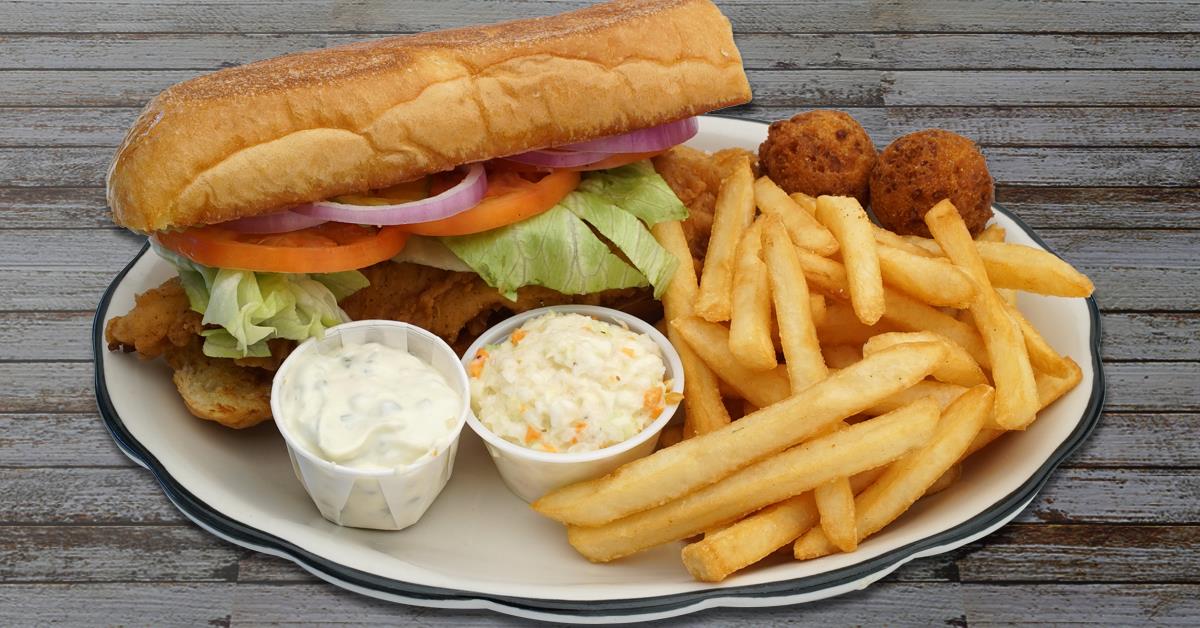 We can't say enough about how good we think Happy's Fish House is.
Enjoy breakfast all day!
Or one of their family packs – excellent value.
Why not try one of their char-grilled seafood platters?
Whatever your tastes, if you like seafood, and love cajun, you'll love Happy's.
There are even options for vegetarians and kids.
And finish off with one of their homemade desserts.
The praline cheesecake with whipped cream and strawberries is just perfect.
Get the All-American Travel Secrets!
Don't miss out on America's hidden gems!