Note: As of Fall 2021, Fastpasses are no more at Disney! It has been changed to the "Lightning Lane", payable skip-the-line options through the Disney Genie.
Since being built in 1998, Disney's Animal Kingdom has gone from what many people considered to be a "half day park" to a park filled with engaging rides, amazing shows and beautiful exhibits that definitely takes more than a day to fully appreciate.
With that comes a need for figuring out which rides to Fastpass at Animal Kingdom.
It's important to have a strategy going in so that you're prepared when it comes to D-Day (Disney day, obviously).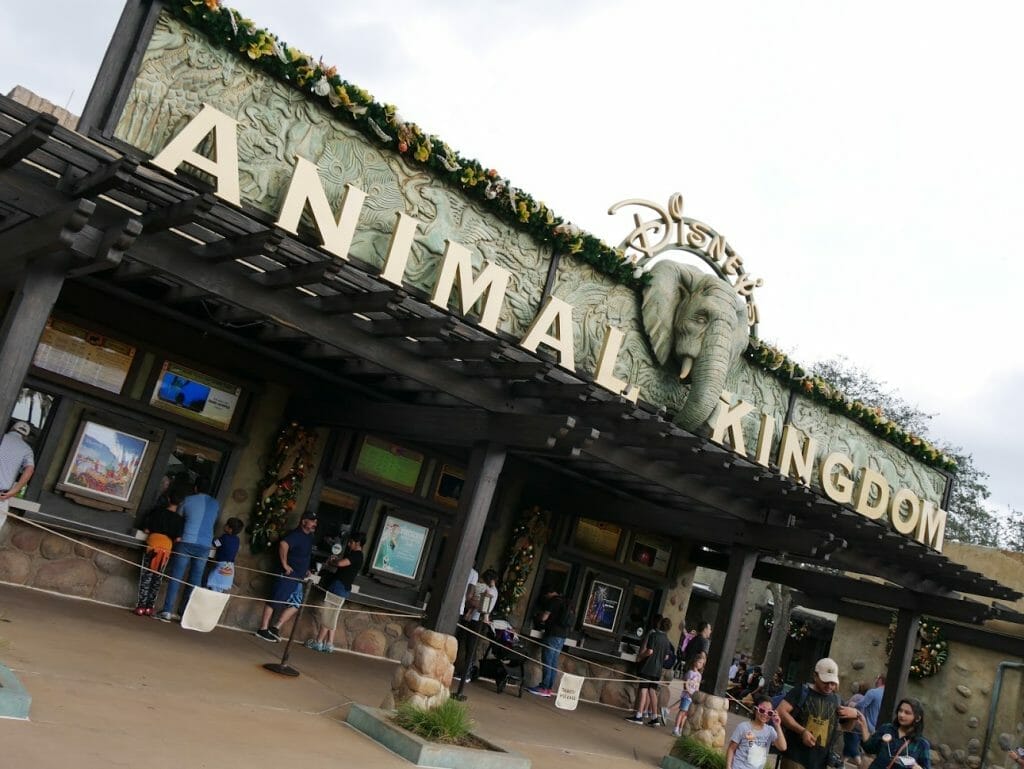 In this post, I'll walk you through both tiers of Fastpasses at Animal Kingdom and talk about the best Fastpass rides at Animal Kingdom to help you navigate the oftentimes confusing world of choosing Fastpasses.
Want insider Disney tips from an expert?
Join 4,000 others in weekly guides to Disney's hidden secrets, gems, and money-saving tips!
Okay, everyone get their adorable Disney Born to Be Wild shirts on and let's jump into it.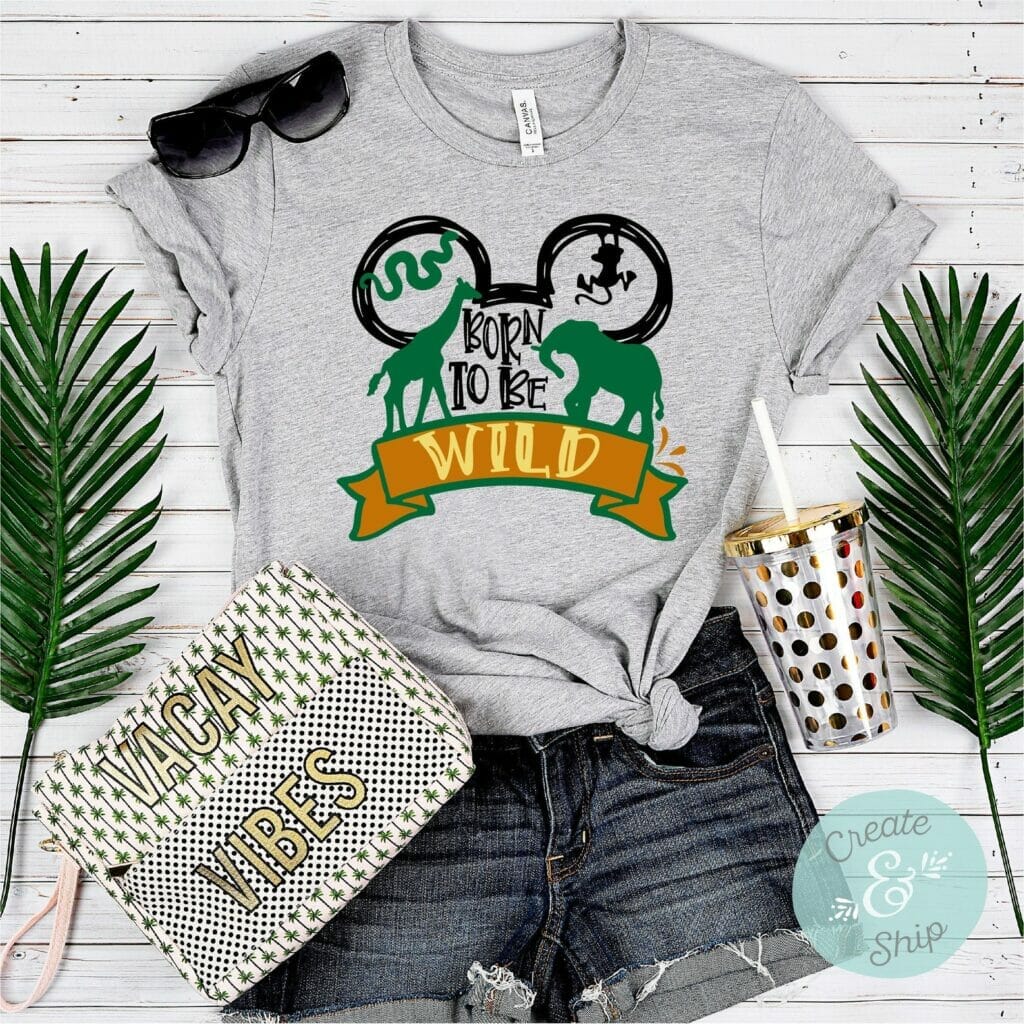 What is Fastpass +?
Fastpass + is Disney World's free system that allows every guest to initially choose up to 3 "cut the line" experiences per park per day.
All rides with Fastpass + will have a separate entrance for guests with a valid Fastpass.
When you choose Fastpasses, you book a given hour time slot, and can return to the ride within this window to use the Fastpass.
After you've used up all 3 Fastpasses for the day, you may start choosing additional rides to Fastpass (if any slots are available).
You can choose one at a time (so choose one, use it, then choose another, use it, choose another, etc).
Fastpasses are included in every theme park entrance, even if you didn't buy your tickets from Disney directly, but cheaper from somewhere like Undercover Tourist.
How do I make Fastpass choices for Animal Kingdom?
To make Fastpass choices online, you need to log onto your My Disney Experience account and make sure your park tickets are linked.
You can then make Fastpass choices via the App or website 30 days in advance if you are not staying on Disney property and 60 days in advance if you are staying on Disney property at one of the best Disney resorts for kids.
You can also make Fastpass selections in Animal Kingdom at dedicated Fastpass kiosks on the day of your Animal Kingdom adventure.
Can I Change My Fastpass Choices for Animal Kingdom?
Yes!
You can always modify a Fastpass + reservation either on the website, via the App, or at a Fastpass + kiosk in the park, assuming there are slots left to modify to.
Can I Get More Than Three Fastpass for Animal Kingdom?
You can choose three initial Fastpass + experiences for Animal Kingdom, but once you use them all, you can book additional Fastpass experiences (one at a time) through the App, website, or kiosk.
Best Tier 1 Animal Kingdom Fastpasses
The two rides in Tier 1 of Animal Kingdom are Flight of Passage and Na'vi River Journey.
These are both rides in the new Pandora: World of Avatar section of Animal Kingdom.
I love this land for its intricate theming, beautiful landscapes and super cool food options, and the rides are pretty awesome too!
If you don't want to read up on my specific reasons, you should know that the best Tier 1 Fastpass for Animal Kingdom is Flight of Passage – no question, no hesitation, no debate UNLESS you fall into a certain category which I'll talk about below.
Flight of Passage
Flight of Passage is one of the most loved rides at Disney World, and the wait times reflect that.
It's not unusual for wait times to be 3 hours + during peak times – I should know as I waited about 3 hours to do it the first time!
Flight of Passage is a simulation that has you riding through Pandora on the back of a banshee – I won't give too much away, but it truly is a unique ride that every Animal Kingdom visitor should experience, and it should absolutely be your Tier 1 Fastpass choice for most people.
The exceptions are: children who aren't tall enough to ride, people who are TOO tall or have the wrong proportions to ride (there is a ride vehicle outside the ride you can check on), and people who get motion sick and want to avoid any possible motion sickness triggers.
I get motion sick on Flight of Passage, but am able to cope with it enough to still enjoy it overall.
However, if you don't want even the slightest hint of feeling motion sick, it's probably not for you.
The problem with nabbing a Fastpass to Flight of Passage, of course, is that everyone else wants one too.
If you can't get one, check out my guide to riding Flight of Passage without a long wait even when you don't get a Fastpass.
Na'vi River Journey
The second Tier 1 Animal Kingdom fastpass ride is Na'vi River Journey, a slow-moving boat ride that takes you through the world of the Na'vi and has you meet the electrically blue shaman at the end.
This ride, while beautifully themed, has no thrills and is lacking in an overall story.
While I recommend going on it to experience the insane Disney Imagineering that transports you to a whole new world, it's never going to be my recommendation for the best Tier 1 Fastpass at Animal Kingdom unless you can't get Flights of Passage, in which case definitely get one for Na'vi River Journey as the lines can also get very long.
In addition to the two rides in Pandora, Animal Kingdom has a bunch of other attractions that are Tier 2 Fastpasses.
Assuming you were able to grab either Flight of Passage or Na'vi River Journey, you would have two more choices left from the following list.
Best Tier 2 Animal Kingdom Fastpasses
Before I talk about each ride and whether it's worth a Fastpass, I'll give you the quick version of which ones I think you should grab for your last 2 Fastpasses: Kilimanjaro Safari and Expedition Everest.
This is pretty much due to wait times alone, but read on to discover the other attractions that are worth a Fastpass if you can't get/don't want to ride one of those and which ones are really not worth it.
Kali River Rapids
Kali River Rapids is Animal Kingdom's family water ride, and chances are if you don't want to get soaked, you're going to.
It is as the name explains, a river rapids where you're sat in a ride vehicle in a circle as it plunges its way down the rapids, splashing you with water and jolting you at every turn.
In the heat of a Florida summer, it's a real lifesaver, and in the midst of winter, not so much.
Depending on the season, Kali River Rapids is worth a Fastpass, even if not my top choice.
In the colder months, you won't need a Fastpass to get on because everyone will be looking at you like you're crazy, but if it's July or August and the sun is shining brightly and strongly, there are going to be a lot of hot and cranky kids who have convinced their parents to ride for some relief from the heat.
Kilimanjaro Safari
I would consider Kilimanjaro Safari to be one of Animal Kingdom's most iconic rides.
It's a family-friendly safari that takes you past some of Animal Kingdom's most popular animals including elephants, lions, hippos, crocodiles and more.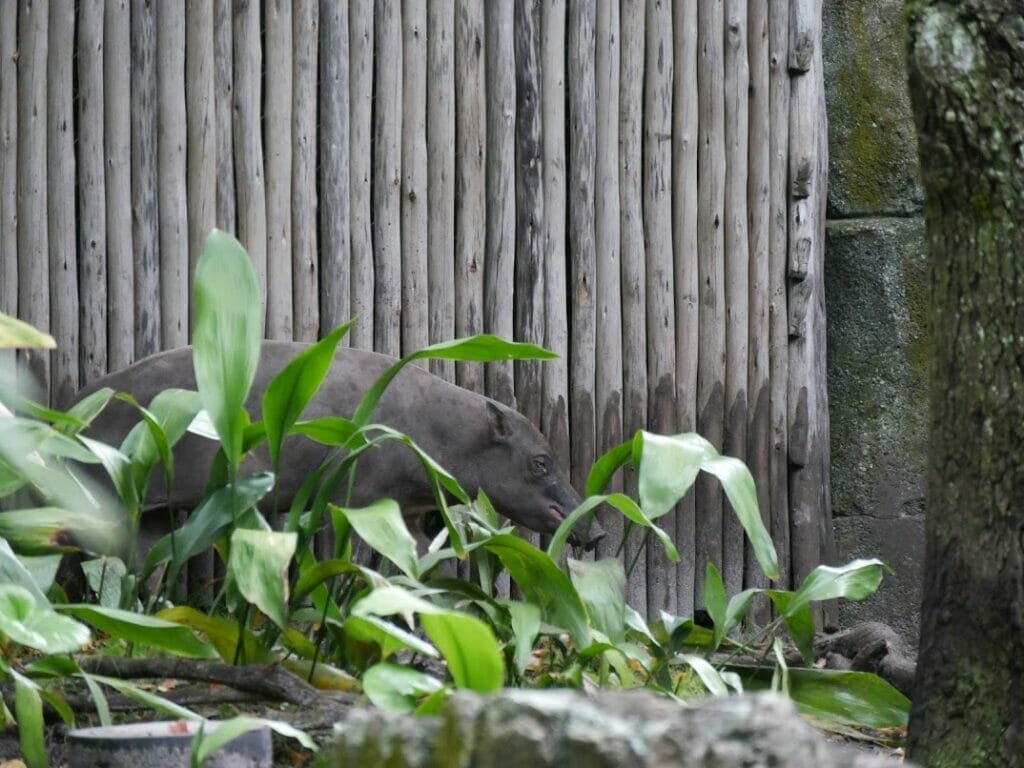 Because this is a real safari (no animatronics here!), and the ride is quite long and subject to animals deciding they want to stop in the middle of the road, the lines here can get pretty long, especially mid-day and into the afternoon when the crowds have gathered.
I would highly suggest grabbing a Fastpass for this to free up other time in your itinerary.
Expedition Everest
Expedition Everest, Animal Kingdom's rollercoaster, is a thrilling ride through darkness, past angry Yetis, and, spoiler alert: backwards.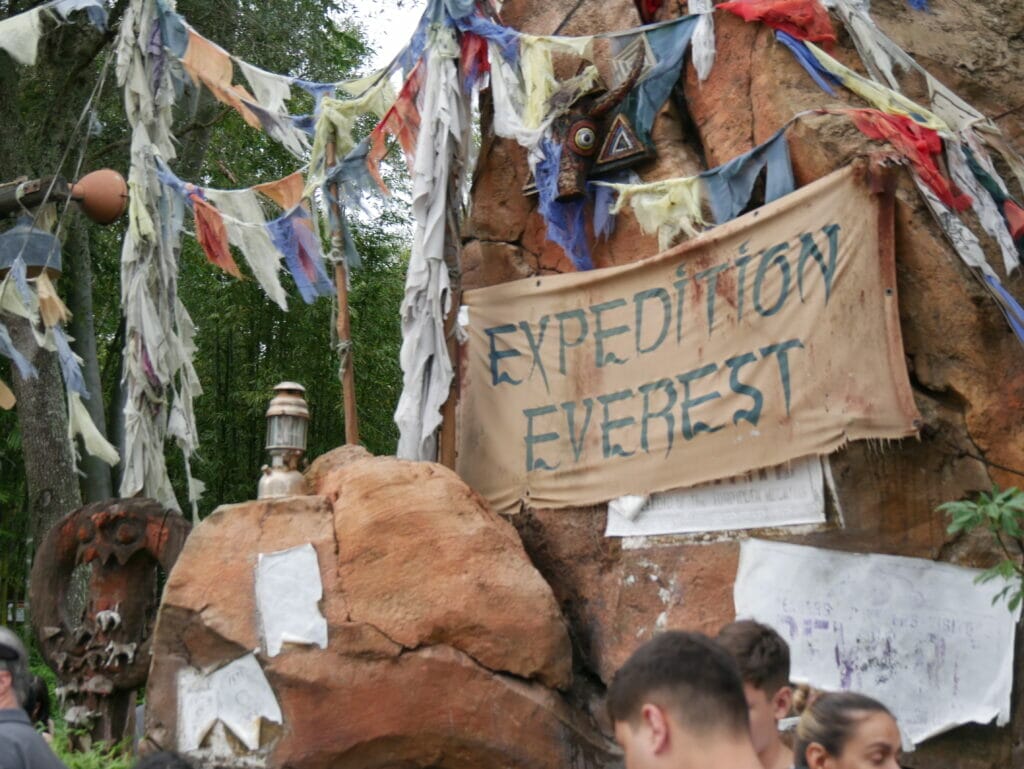 As the most intense and thrilling ride at Animal Kingdom, the line for Expedition Everest can get pretty long with all of the thrill seekers wanting to conquer Everest.
Purely from a line length aspect, I would highly consider Everest as one of the best rides at Animal Kingdom to Fastpass, though again, this is based on people who actually want to ride.
If you don't like rollercoasters, don't really feel like riding a rollercoaster backwards and in the dark, or just aren't tall enough to ride, then skip this one in favor of something else.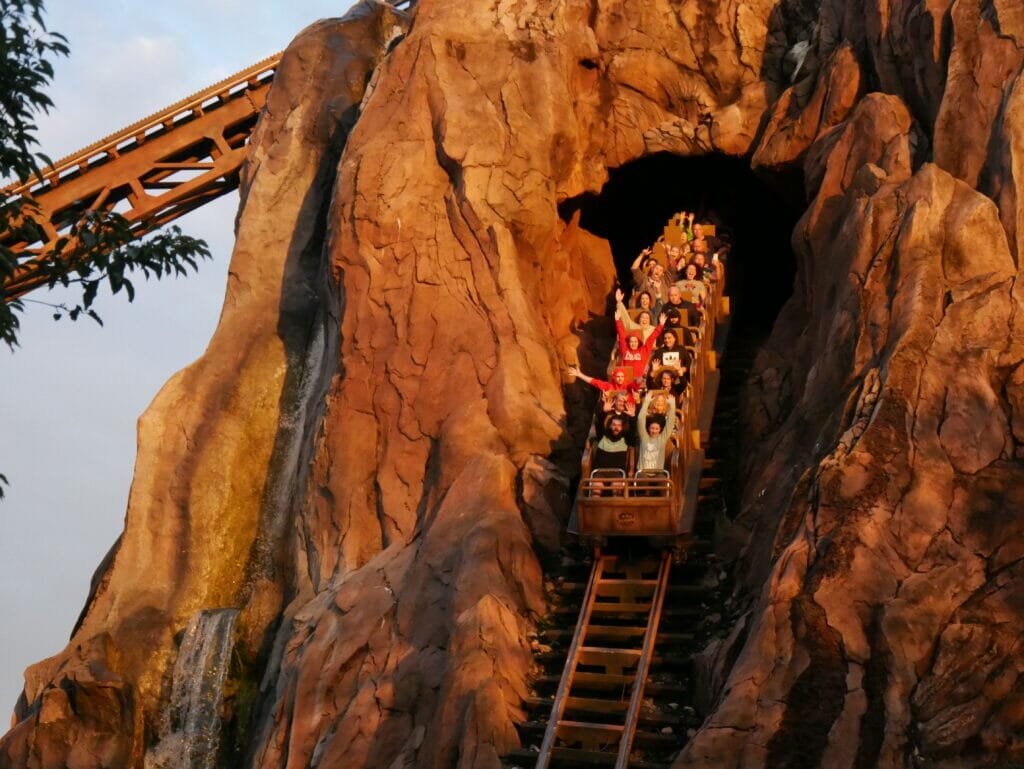 I will also say that if you don't manage to get a Fastpass to Expedition Everest, don't fret as the queue is one of the coolest themed and takes you on a wonderfully imagineered journey through an Everest base camp.

If you're planning an adult trip to Disney World, this is a don't-miss ride.
DINOSAUR
Ah, DINOSAUR.
Tucked away in its own little section of Animal Kingdom, DINOSAUR used to be a headlining attraction but these days its faded away a bit more.
DINOSAUR is definitely a thrill ride that takes you in the dark, jolting around through a Dinosaur-infested situation (spoiler alert: old fashioned 'jump out at you' scares are an important part of this ride's charm!).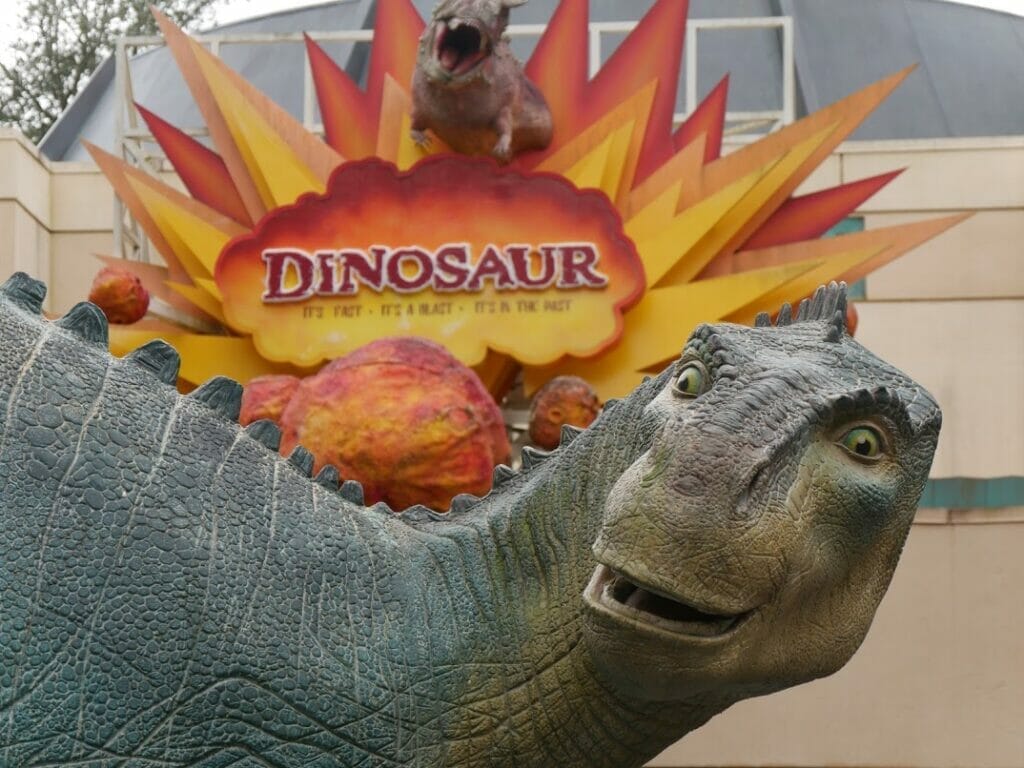 However, when it comes to grabbing a Fastpass, I wouldn't be too concerned.
Choose it over the following shows and experiences, but not over the Safari, Expedition Everest, or even Kali River Rapids.
The past couple of times I've been, even around the holiday season, the lines were manageable and the location of the ride being tucked behind the children's section of Dinoland means guests don't automatically gravitate towards it unless they're specifically going to ride (ie, almost no one will randomly walk past and think 'Why not? Let's ride!' – you've got to seek it out!)
Tough to Be a Bug
Oh, Tough to Be a Bug.
This 3D show involves lots of special effects that are not so pleasant, but bearable (think beetles crawling all over your feet and being stung in the back by a bug!).
Of course, they're not harmful special effects – you'll live to tell the tale, but it is definitely a polarizing show at Animal Kingdom with some people.
If you've never seen it before, you should definitely do so as it takes place within Animal Kingdom's Tree of Life and the queue takes you past some of the intricate detail of this tree.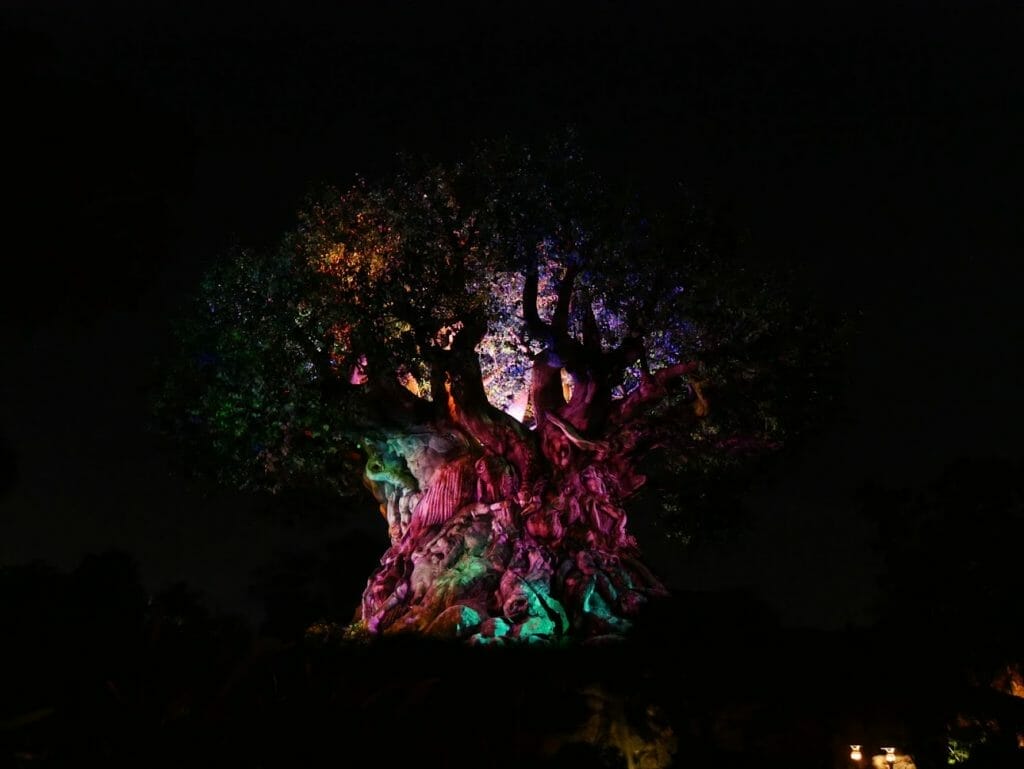 That being said, you don't need a Fastpass for it!
It's nowhere near as popular as it used to be, which you'll notice when you spend about 10 minutes walking through an empty queue before you get to the final waiting section, and the theater holds enough people that you'll be in a show before you know it.
Festival of the Lion King
As my favorite show at Animal Kingdom, Festival of the Lion King is a must-do – from acrobatic monkeys to classic Lion King songs to some beautiful circus-type performances, everyone in the family will love it and stay enthralled for the 30 minute show.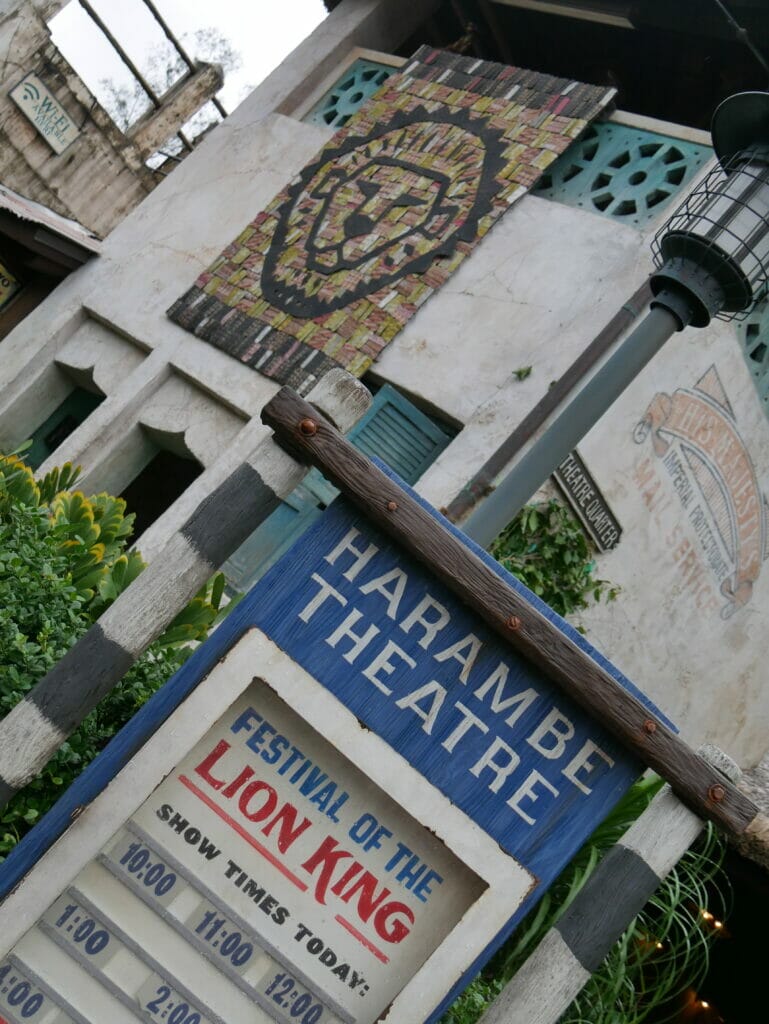 You don't need a Fastpass for this, at all, as it is a regular occurring show and we've never had a problem getting a seat even coming in relatively close to the final call for guests.
The only reason to get a Fastpass would be if nothing else is available or if you just really really want to get in first and sit at the front.
Finding Nemo Musical
Finding Nemo Musical is a 40 minute long Broadway-type musical featuring Nemo and Friends, and while I recommend it and think it's cute and has some good music, there's no way you need a Fastpass for this.
The theater is huge and if you plan just slightly ahead to get in line 15 or so many before showtime, you'll find a seat.
Rivers of Light
Rivers of Light is Animal Kingdom's Nighttime show that takes place in an outdoor theater right between Expedition Everest and Dinoland.
I adore this show for its calmness and music – it's not every Disney fan's favorite due to the lack of fireworks (think of the animals!) and recent changes that mean there are no actors in it – just projections.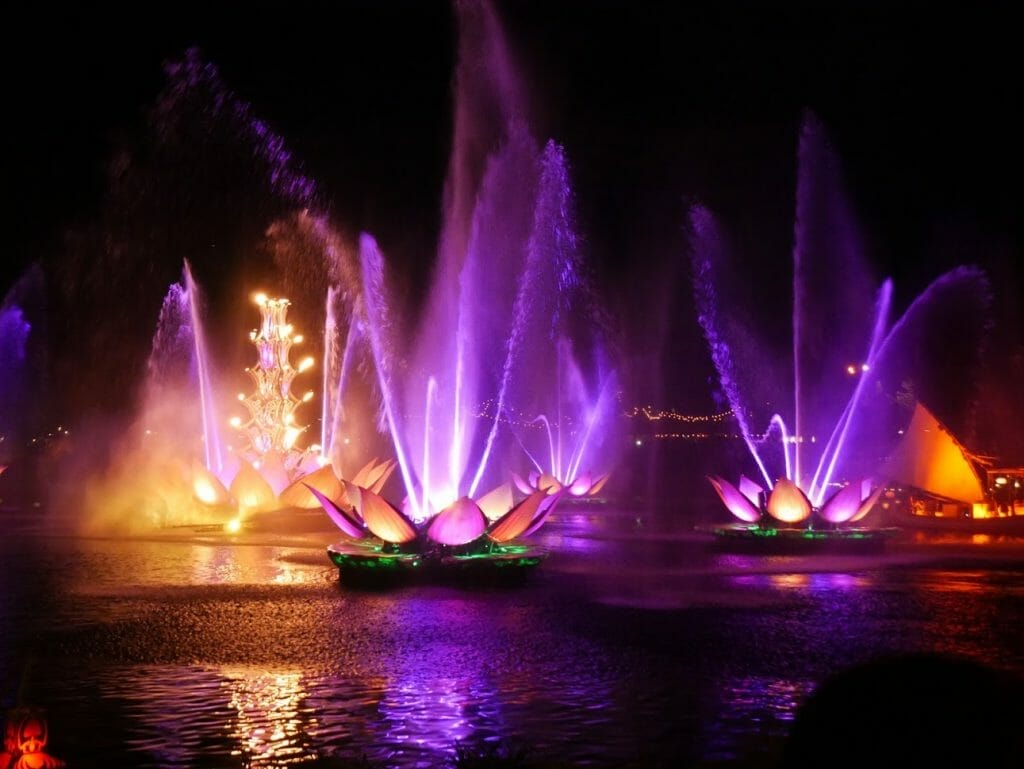 I've seen Rivers of Light with and without a Fastpass, and I think it's one to skip for the Fastpass unless you have used up all Fastpasses you want to use and find that a Rivers of Light one is available for later in the evening.
So, basically, yes, get it – if there are no others you can find that you want.
The benefit of a Rivers of Light Fastpass is that you get to go into the theater early and get seats close to the front – avoiding the hassle of coming in with the crowds is worth the Fastpass for me alone, and is definitely something to consider if you're visiting Disney World with anxiety.
Otherwise, if you're not too worried about what seat you get or have other plans that don't allow you to get there for the Fastpass slot – fear not, you don't need one to see the show.
UP! A Great Bird Adventure
The bird show at Animal Kingdom, UP! A Great Bird Adventure, is not one of my favorite shows and generally not a well-loved show at Animal Kingdom, but perhaps if you are a huge bird fan or have kids who can't get enough of the Pixar film, UP!, it's worth a watch.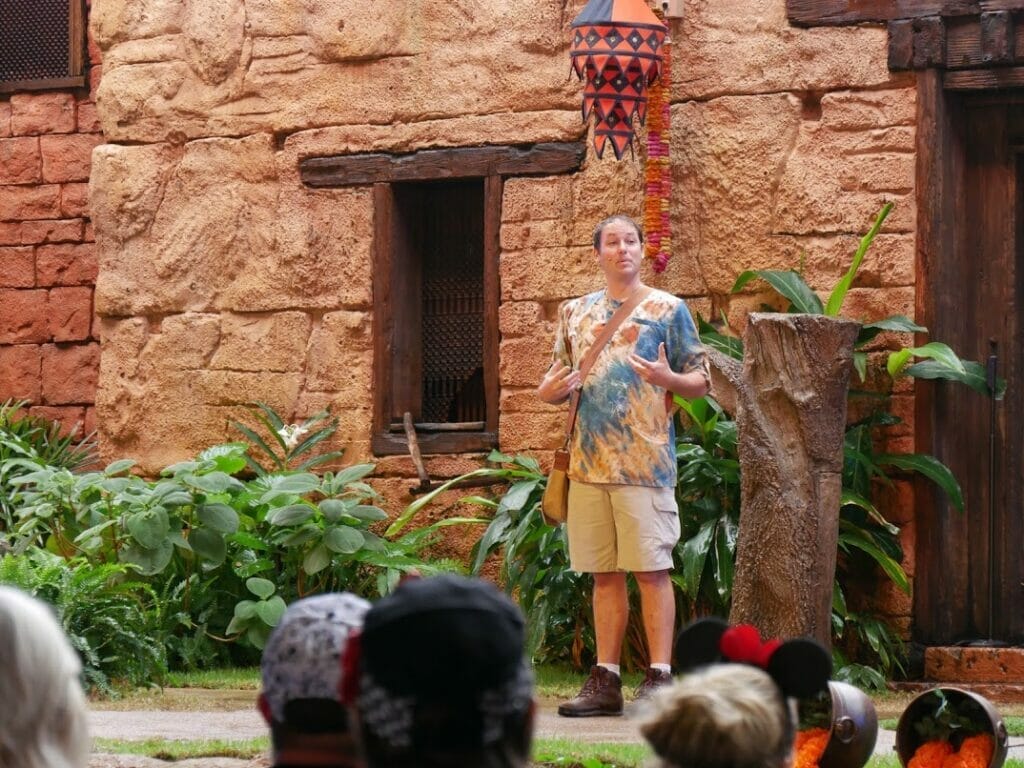 Regardless of whether or not you fit it into your schedule, there's no need to get a Fastpass to see this one.
Adventurers Outpost Character Greeting
Meet Minnie and Mickey in their safari outfits at the Adventurers Outpost Character Greeting.
If this is like the one main thing you want to do at Animal Kingdom, then by all means get a Fastpass for it, but if not – do not worry.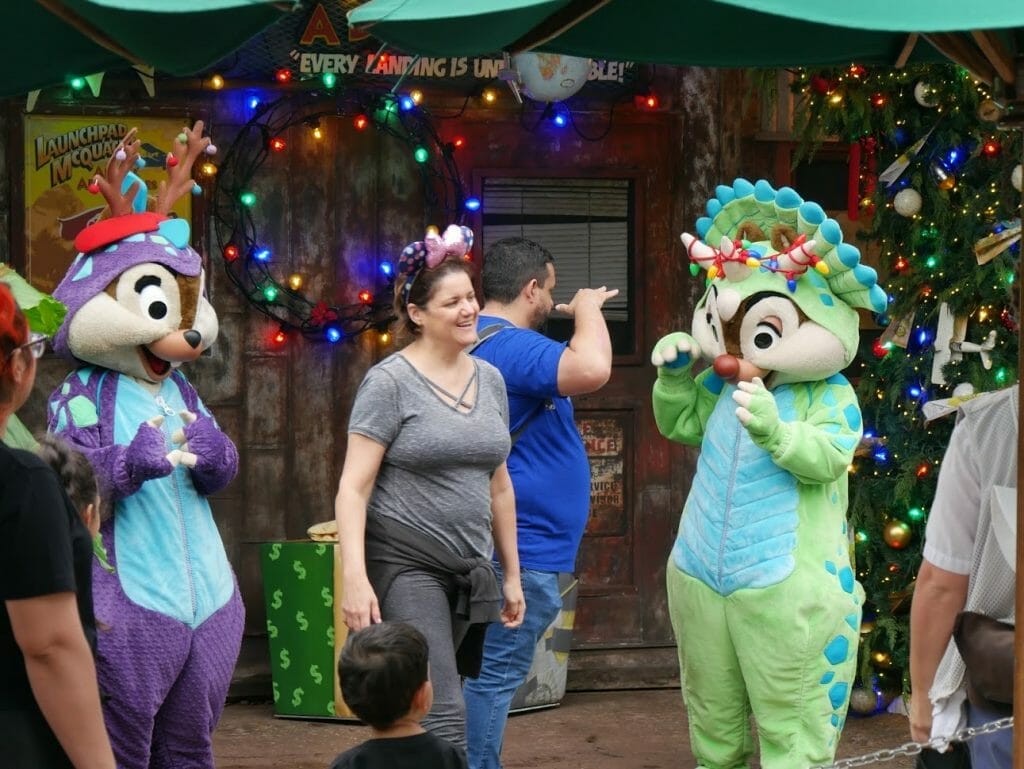 Animal Kingdom has other places you can meet characters by waiting in just a short line, and the line for Adventurers Outpost will usually be manageable during the first part or last part of the day if you want to squeeze in a visit to everyone's favorite Mice.
Get the All-American Travel Secrets!
Don't miss out on America's hidden gems!