Epcot, one of the most popular Disney World parks among Annual Passholders and an intriguing look into what Walt Disney envisioned for a futuristic community, is a unique blend of shows, exhibits and rides.
While this theme park doesn't have as many rides as the Magic Kingdom, it's still important to figure out the best rides to Fastpass at Epcot so that when it comes to make your choices, you don't find yourself at the front of the non-existent line for Turtle Talk with Crush.
One thing I will say is that just because many rides at Epcot don't actually need a Fastpass doesn't mean they aren't worth your time.
It's just the way that people distribute themselves throughout Epcot means that the lines end up at certain rides.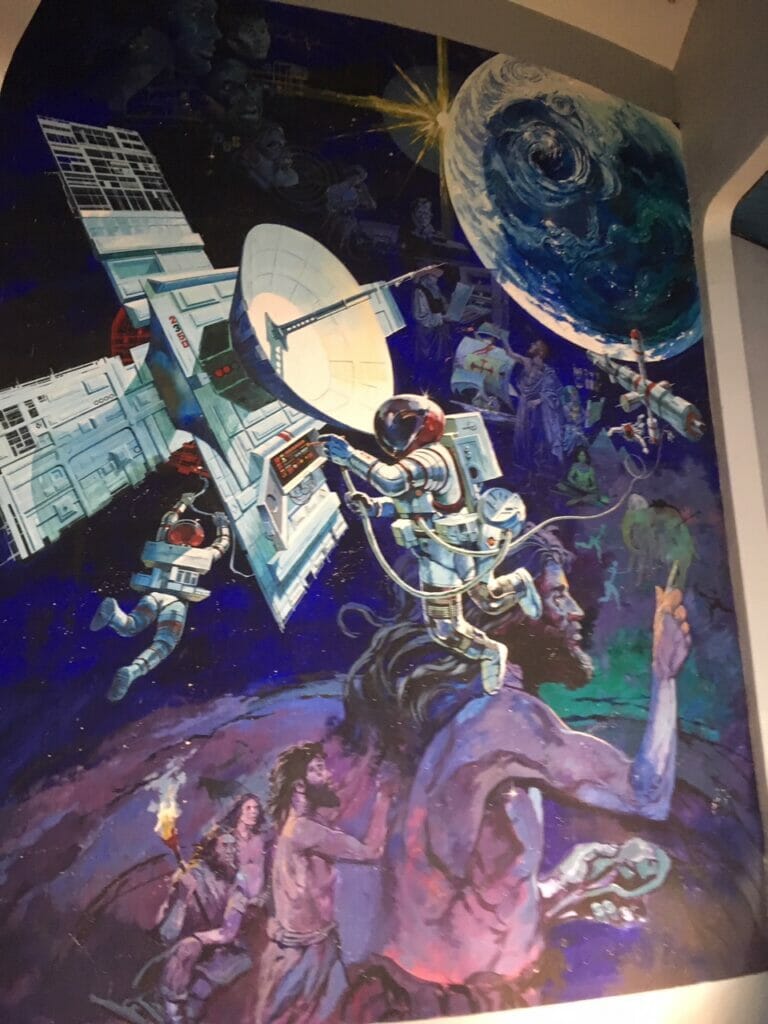 If you want to know the best rides at Epcot for adults, I've also created a guide on that.
When deciding what fastpasses to get at Epcot and looking at the Epcot fastpass list, you need to know that there are two "tiers" and that you can choose one ride from the first tier and two rides from the second tier.
You should also know that the Epcot Fastpass price is 0! There is no cost for Fastpasses at Disney World.
Hey, sidenote! If you want more of my secret tips for Disney World and to be a part of the best Disney resource around, join the Ultimate Guide to Disney World Facebook group where you can ask questions, get advice, or just look at pretty pictures of the Happiest Place on Earth. Just click here to request to join and I'll add you!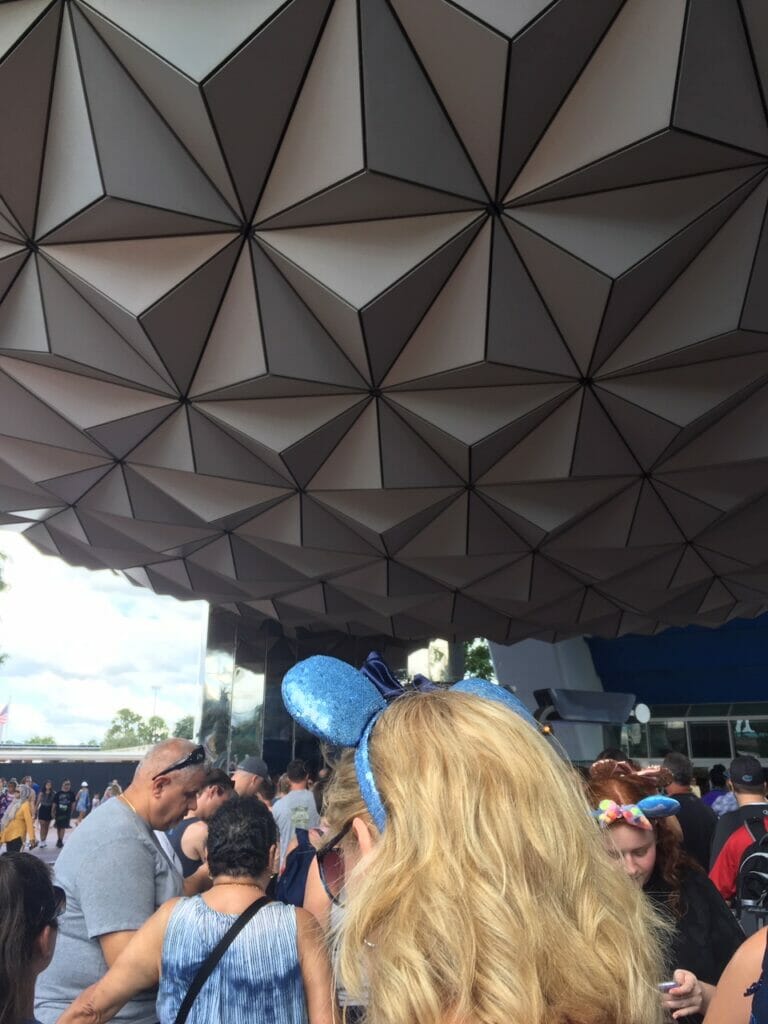 Best Epcot Rides to Fastpass: Tier 1
The first tier includes: Frozen Ever After, Test Track, Soarin, Epcot Forever, and Meet Disney Pals.
I would immediately eliminate Epcot Forever and Meet Disney Pals from your top choice for this Fastpass from this Tier.
There are plenty of places to watch Epcot Forever around the park with great views and it's not worth having your last Fastpass be so late in the day for the evening show.
The character meet and greet option is also not my top choice for an Epcot Fastpass due to the number of places you can meet characters at Epcot.
The remaining three are all solid options, though all have pros and cons when it comes to both the ride and choosing them as your main Epcot Fastpass rides.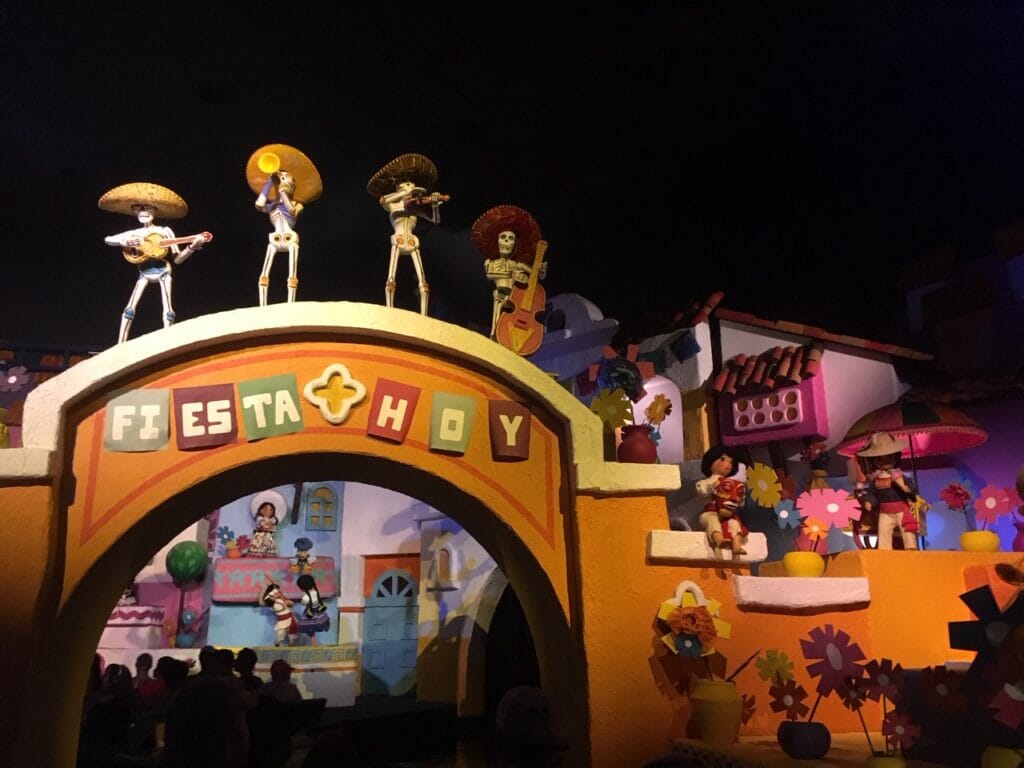 Frozen Ever After
The newest addition to Epcot, Frozen Ever After is the result of turning the old Norway boat ride into a Frozen themed experience.
While many Epcot fans aren't happy with the inclusion of a character in the World Showcase, the popularity of Frozen was so much that no one could deny it drew instant crowds that have remained to this day.
Frozen Ever After is definitely not a thrill ride, though it does have a few drops that may startle young children if they're on the more afraid side (this would have been me as a child, afraid of my own shadow).
At its opening, this would have been the number one ride to get a Fastpass for at Epcot due to the extreme lines, and while it's still up there, some of the Frozen frenzy has died down and on a daily basis I note that the lines are not always the longest in the park anymore.
However, if this is a must-do for your Frozen-loving family and you just can't see yourself having left the park without doing it, then the ultimate Epcot Fastpass strategy is to get a Fastpass for Frozen Ever After and then Rope Drop (get to the park before opening to be first in) Test Track or Soarin.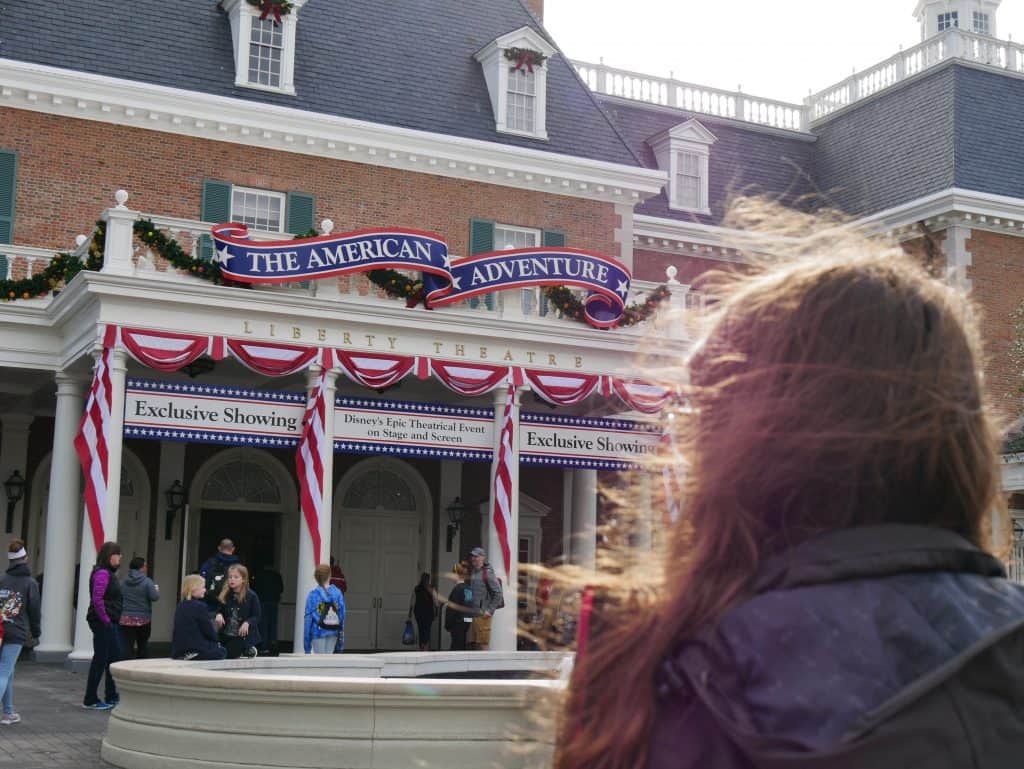 Test Track
Test Track has gone through a few different phases over the years, and it lost some fans with its queue update to be much more futuristic and less like an actual "test track" dummy factory.
Whichever side you fall on this particular debate, what's not up for debate is that this is still one of the most popular rides in Epcot and one of the best Fastpass options for Epcot.
It doesn't help, really, that this ride seems to break down more often than any other ride in all of Disney World.
It has to shut down for weather because of the outdoor track part, and then there are a million other reasons why it goes down on the daily.
For me, this makes it the most important ride to Fastpass in Epcot due to what happens if a ride you have a Fastpass for is down – that is, you get a "Use Anytime, Anywhere" Fastpass that can get you back on the ride at any future point in the day.
The reason I don't necessarily recommend it as a Rope Drop activity is because the chances of it not being up and running yet is higher than I would like.
If you are someone who has to stick to your Disney schedule, choosing to Rope Drop Test Track and finding that it's down is not a great start as you have no other option besides just coming back later when the lines may or may not be long.
However, if you have a Fastpass, then you either get to use the Fastpass as intended, OR the ride is down during your Fastpass window and then you can come back any point later when it's up and still use your Fastpass.
I do recommend getting a Fastpass for Test Track and making a point to ride it, as it's a great family-friendly ride at Epcot with some thrills, some theming and some futuristic technology.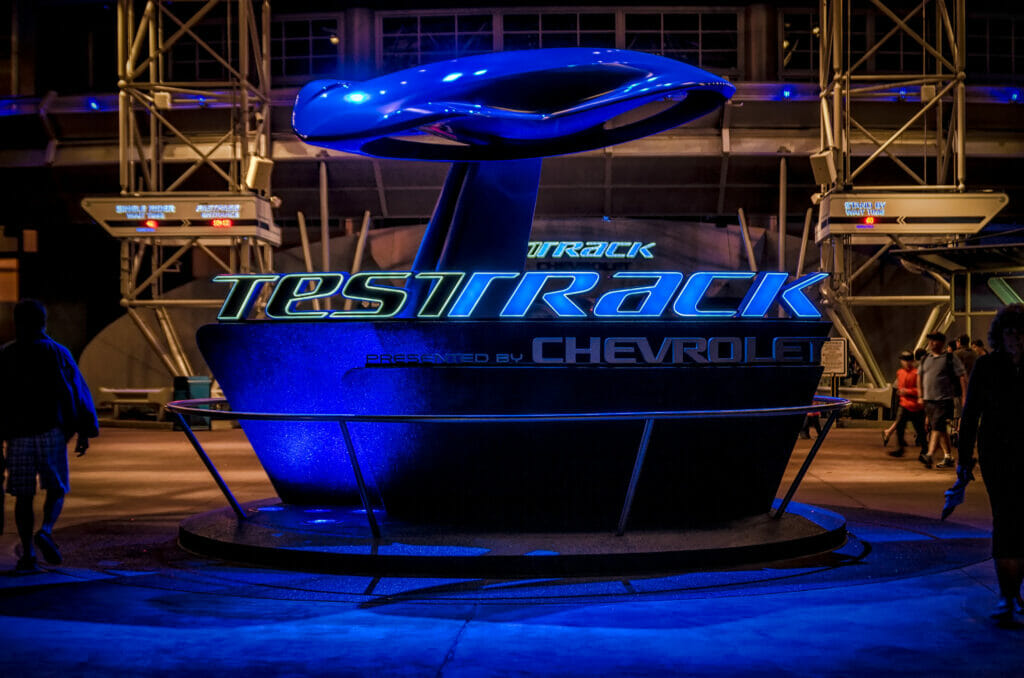 Soarin
The third choice that I would contemplate getting a Fastpass for Epcot is Soarin.
Soarin is a Disney fan favorite and always has been, though the newness has worn off with the other improvements and additions to Epcot in recent years.
This simulator involves you feeling like you're hanggliding through the air (hence the name "Soarin") and down below you can see scenes from around the world and be immersed in the scents and sounds of foreign countries and natural phenomena.
If you get motion sickness, it can set it off slightly, but I'm not good with motion and I usually do fine on it. Ask for the first row so that you don't see other feet dangling in front of you.
I would recommend trying to get a Fastpass for either Frozen Ever After or Test Track over Soarin, as I don't find the lines for Soarin as horrible as they used to be.
Especially if you can hit it when you first come in and then go on with the rest of your day, you should be on and off.
To give you an idea of why this might happen, Soarin is inside a larger pavilion.
To get to the entrance, you need to go inside a building and find it within there.
People find Soarin who are looking for it, not just who are wandering aimlessly around the park looking to get in line for something.
Whereas Test Track and Frozen Ever After both have entrances that are "exposed" to the outside world, if that makes sense.
Top Tip: if you're looking for an easy way to book a Disney vacation, I recommend using the free travel planning service The Vacationeer who will take care of all of your plans, bookings, and did I mention it's free?

Click here to submit your free booking form and let a Disney expert help you at no cost.
Best Epcot Rides to Fastpass: Tier 2
After you've chosen your Tier 1 fastpass, you're then left with some more choices to pick your 2 additional recommended Fastpasses at Epcot.
These rides are: Turtle Talk with Crush, Pixar Short Film Festival, Living with the Land, Journey into Imagination with Figment, the Seas with Nemo and Friends, Spaceship Earth, and Mission: SPACE.
The choice of Fastpasses here is actually very simple, despite there being a lot of options.
To go through them, I'll talk about the rides briefly one by one and end with the two that I think you should choose as your fastpasses in Epcot.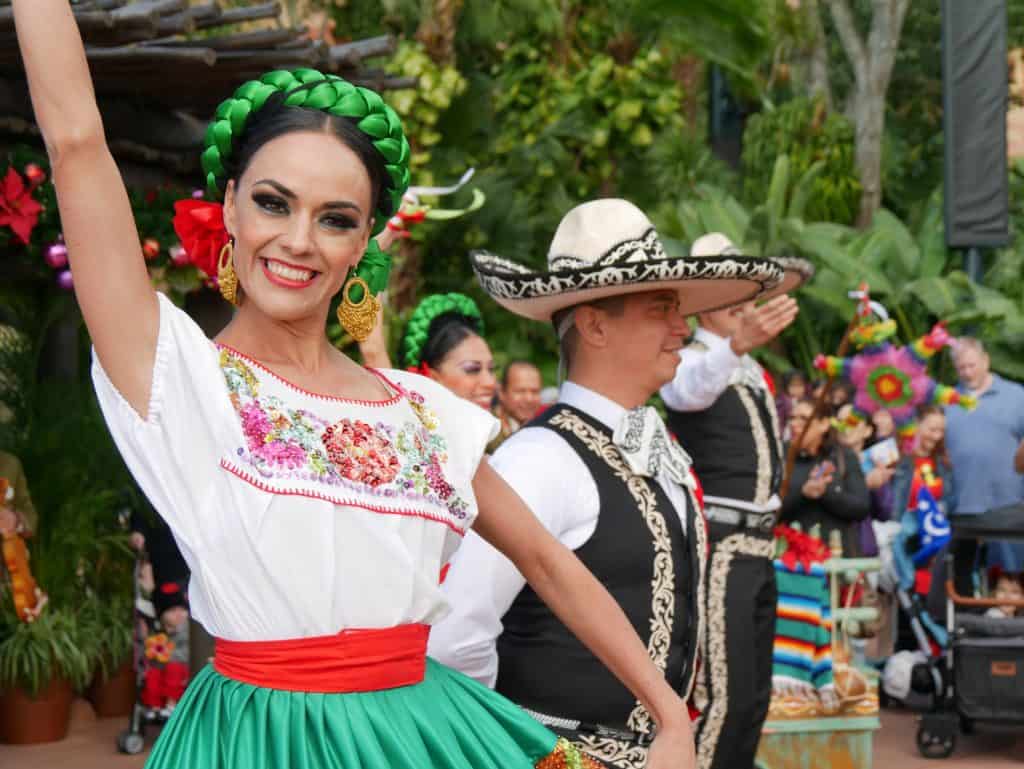 Turtle Talk with Crush
This interactive show is tottttallllly coooool dude.
No, seriously, it is.
Through the magic of Disney, Crush (the turtle from Finding Nemo if you're not up on your Nemo facts) interacts with the audience, especially the kids, in real time.
However, this is more of a regularly occurring show rather than a ride, which means a Fastpass isn't necessary.
Pixar Short Film Festival
As the name suggests, this show is filled with Pixar short films – you know, the ones that are put at the beginning of Pixar movies to make you cry before anything has even happened?
It's a nice way to get out of the sun or rain at Epcot, but it's not worthy of a Fastpass selection at Epcot as it's again another show that just revolves people in and out.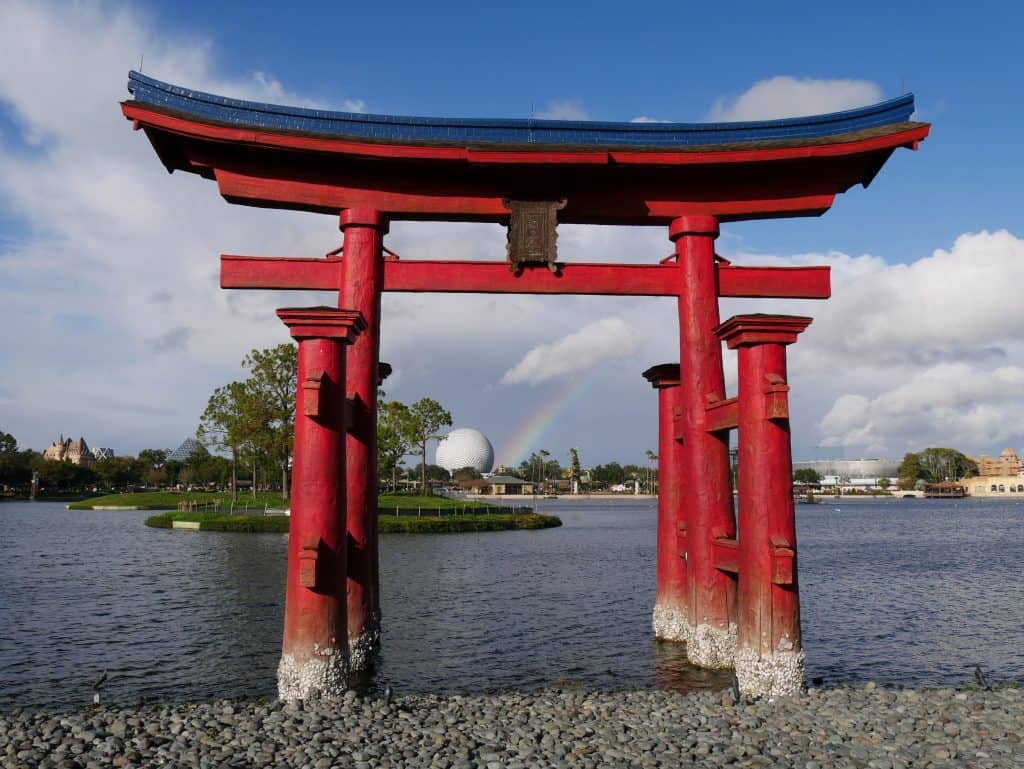 Living with the Land
If you're an original Disney fan who grew up going to the parks, it's likely you've fallen in love with rides like Living with the Land due to their simplicity and connection with what Epcot was intended to be.
I personally ADORE this ride because it feels so quintessentially "Disney" to me – a slow moving boat ride through one of Epcot's greenhouses might not evoke feelings of Disney magic to others, but there's something about throwing it back to a slower, more educational type of ride that I love.
I've seen Living with the Land have insane wait times of 50 minutes to an hour a few days before Christmas.
Any other time, you can get on here either as a walk-on or in such a short amount of time that it is not worth being one of your Epcot Fastpass options.
The physical line itself isn't even long enough to hold too many people, so rest assured you can do this when you get around to it.
I love seeing what extra bits and pieces they add to this ride during Epcot at Christmas.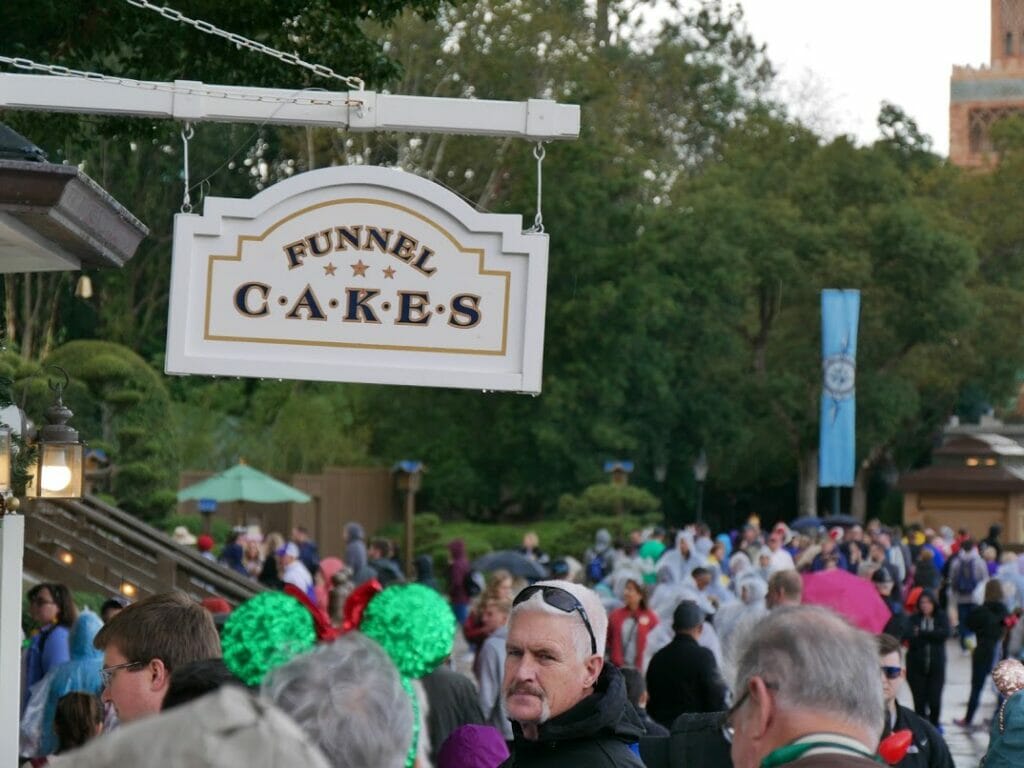 Journey into Imagination with Figment
This educational, kid-friendly ride is cute, but it's not a must-do for me nor for many of Epcot's visitors.
If you have a love for the Figment character or if you just want to make sure you hit every ride, by all means do it – there's just no real reason to use one of your original three Fastpasses on it as you can either wait in a short line or get a Fastpass later in the day one you've used your main ones.
However, the Fastpasses are easy to get for this as its not one of the top fast passes at Epcot.
The Seas with Nemo and Friends
Take a slow moving ride "underwater" with Nemo and friends in this super child-friendly (and geared towards children) ride.
Again, it's cute – it's worth doing once if you've never done it before or multiple times if you have kids or are a particular Nemo fan.
But the lines don't get long enough to warrant a Fastpass, so leave this as one that you can fit into your schedule as you go along.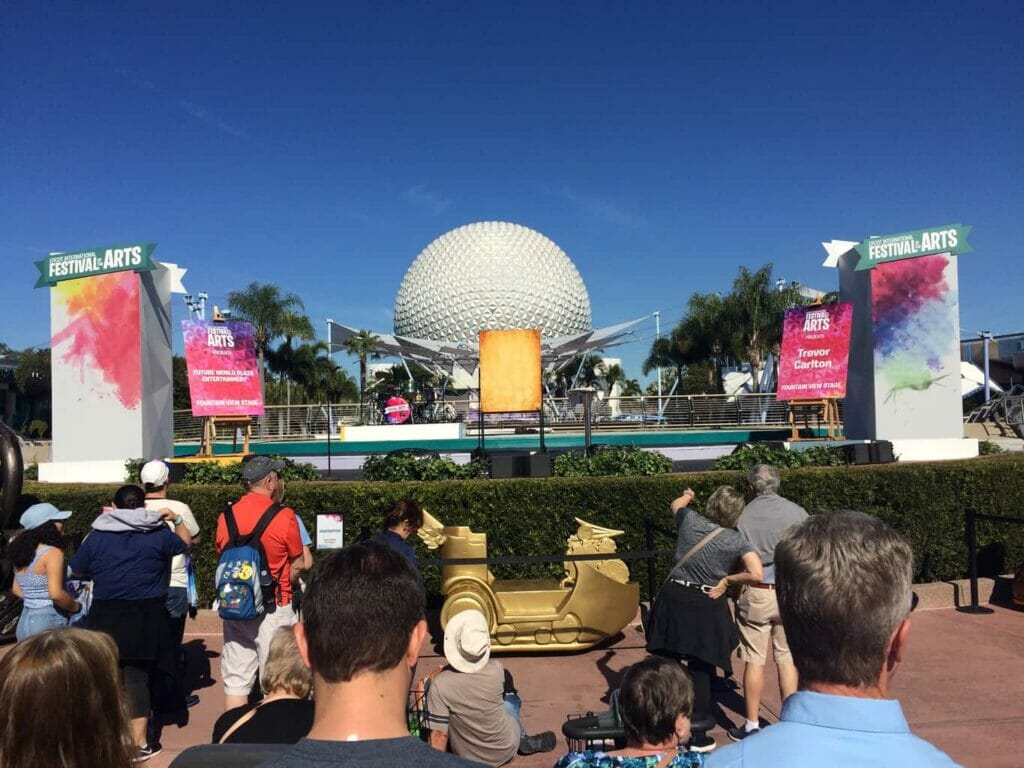 Mission: SPACE
Mission: SPACE was all the rage when it first came to Epcot.
As a super intense thrill ride that simulates you literally blasting off into outer space, Mission: SPACE gave both a backstory and ride experience that was unique and special for its time.
As you might be able to tell by it being a Tier 2 Fastpass ride, the lines for this are not usually as bad as those for Test Track and Soarin (the other Future World Tier 1 rides), but this should absolutely be one of your Tier 2 Fastpass choices if you want to go on it.
I will say that if you get motion sickness, this is an incredibly disorienting experience, especially if you choose the more intense "Orange" side.
People who go to Disney World with anxiety or forms of claustrophobia might also struggle in here as you are secured in very tightly with barely any room in front of you when the ride capsule is closed.
If you want a less intense experience, you can choose the "Green" side, which eliminates a lot of the "thrill" (which may be right up your alley!)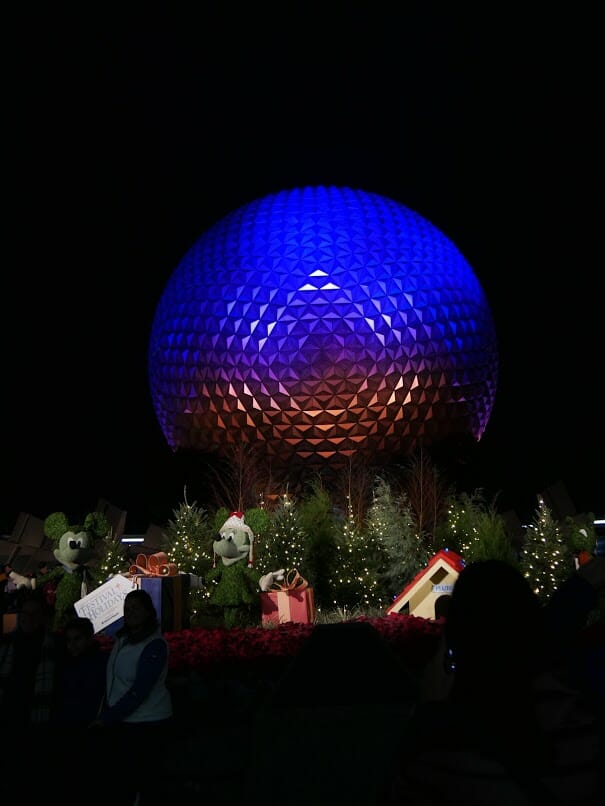 Spaceship Earth
You know that giant ball in front of Epcot?
The one that can be seen from miles away? The "golfball," as it's known to many Disney visitors around the world?
This is the geosphere that is Spaceship Earth – it's not just decoration, but a ride!
You'll start out in your slow-moving vehicle going forwards as you experience the history of communication ranging back to the Phoenicians and follow it through Rome, the Renaissance, the invention of the Internet, and further.
At one point, you'll turn around and go backwards in a relaxing ride through the future as you design your own futuristic life.
This is an Epcot classic, a well-loved attraction that really embraces what it means to spend a day at Epcot. It's about enjoyment, but also about education in a fun way for the whole family.
Oh, and back to the point of this article on Fastpasses in Epcot – you're going to want to choose Spaceship Earth, without question, as one of the best rides in Epcot to Fastpass.
Due to its status as a much-loved attraction and its location smack dab at the entrance to the park, this ride attracts crowds day and night, and finding a lull in the lines won't happen unless it's first thing in the morning or right before park close.
Do yourself a favor and use one of your Tier 2 Epcot fastpasses on this ride – you won't regret it!
Also, make sure to check out my guide to the best rides to Fastpass at Magic Kingdom and the best Fastpass rides at Animal Kingdom.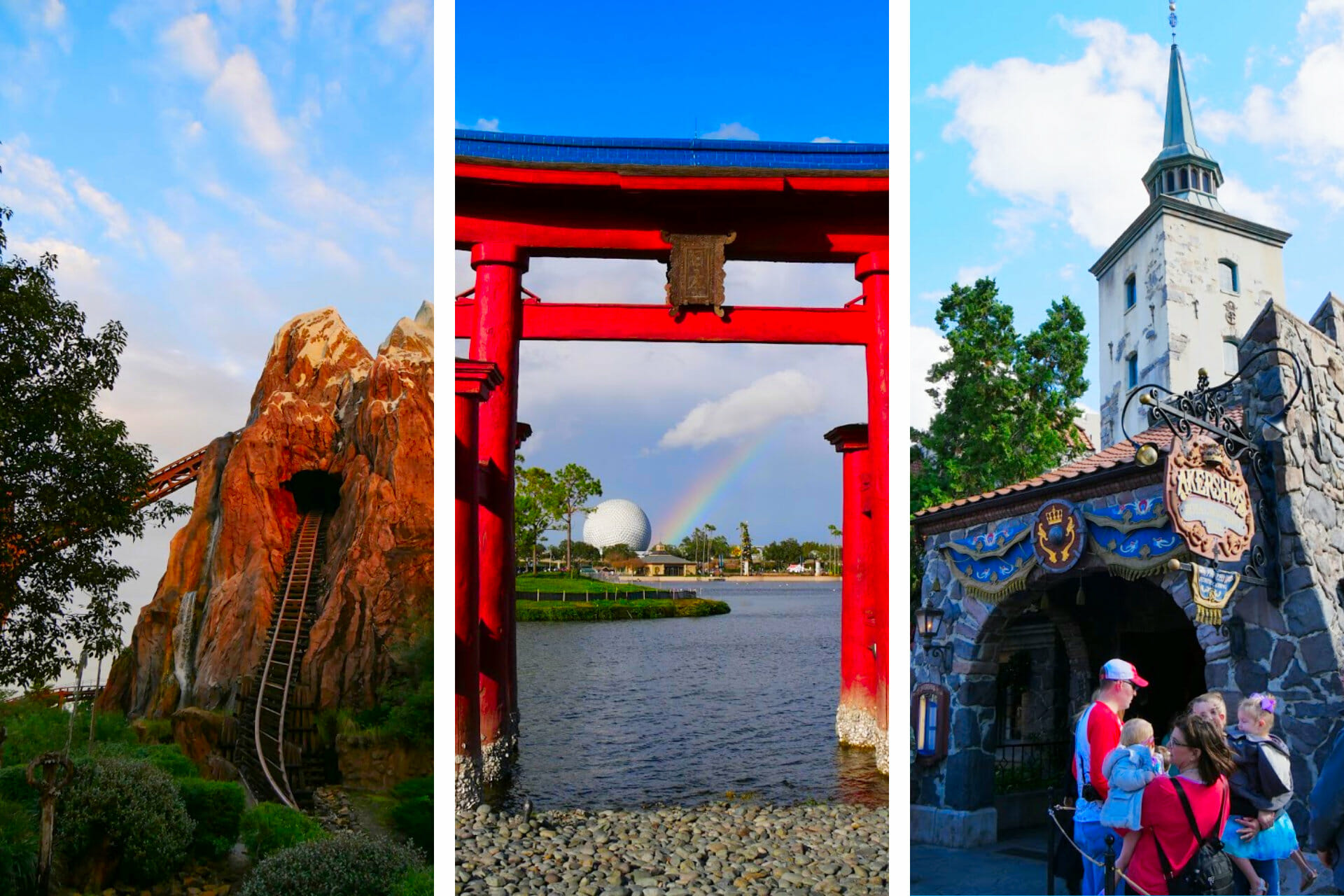 Enjoyed this? Share it!