Hello, Disney loving brides (and grooms!)
If you're a Disney fan, it's highly likely you've looked into having your wedding AT Disney.
It's also highly likely that, upon seeing the price, you nope'd right out of there and cried yourself to sleep and then decide to investigate some Disney themed wedding ideas so that you could turn your special day into a Disney themed masterpiece without paying Disney prices.
Hey, sidenote! If you want more of my secret tips for Disney World and to be a part of the best Disney resource around, join the Ultimate Guide to Disney World Facebook group where you can ask questions, get advice, or just look at pretty pictures of the Happiest Place on Earth.

Just click here to request to join and I'll add you!
I've been there, done that.
Maybe you're both on the Disney fan page and are looking for Disney themed wedding ideas to represent your love, or one of you is a Disney fan and you're looking for covert ways to sneak Disney in wherever you can without the other person noticing.
Either way, I'm here to save the day with this gigantic list of Disney themed wedding ideas to help you have the picture perfect Disney themed wedding with all of the beauty and magic of Disney and less of the "remortgage your house to have Mickey marry you" kind of thing.
You can also plan to propose at Disney World or take a honeymoon to Disney World to incporate Disney in a more cost efficient way.
Disney Themed Wedding Vows
Working Disney quotes into your wedding vows, if you can write your own, isn't difficult given how many quotes about love you can find in Disney movies!
Here are some of my favorites.
1. "If I never knew you
If I never felt this love
I would have no inkling of
How precious life can be
And if I never held you
I would never have a clue
How at last I'd find in you
The missing part of me
If I never knew you
I'd be safe but half as real
Never knowing I could feel
A love so strong and true
I'm so grateful to you
I'd have lived my whole life through
Lost forever
If I never knew you"
Pochahontas
2. "But the most important thing is, even if we're apart, I'll always be with you."
Winnie the Pooh
3. "You are my greatest adventure"
The Incredibles
Disney Themed Wedding Rings
One of the more subtle ways you can incorporate Disney into your wedding (and the rest of your life) is to choose a Disney Themed wedding ring.
If you want to keep it as subtle as possible, you can have a Disney phrase inscribed on the inside of your ring, or you could get a bit more themed with one of these rings.
4. Belle Wedding Ring
If you're a Beauty and the Beast fan, this Belle-inspired wedding ring comes complete with a tiara design and is done in gold to evoke images of her beautiful yellow dress.
5. Princess Jewel Ring
No matter which Disney princess you want to portray, this ring can be customized to match your favorite princess.
And better yet, you can get two types of wedding rings AND an engagement ring design so your whole finger can be Disney themed.
If you've already got your rings but still want to Disney it up a bit, this Disney wedding ring holder is the perfect accessory for your home that will allow you to store your rings under the helpful watch of some Disney magic.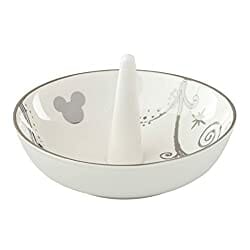 Disney Themed Wedding Dresses
Finding a Disney themed wedding dress can be difficult depending on where you live and what designers you have available in your country, so instead of looking for specifically Disney themed wedding dresses, I would encourage you to think more "Disney inspired wedding dresses" that are regular wedding dresses you can add accessories to to make them Disney themed.
7. Add a Tiara to a Ballgown Wedding Dress
Choose a full length and poofy wedding dress from the supplier of your choice to mimic Cinderella's beautiful ballgown.
Then, purchase a silver tiara like this one to complete the look.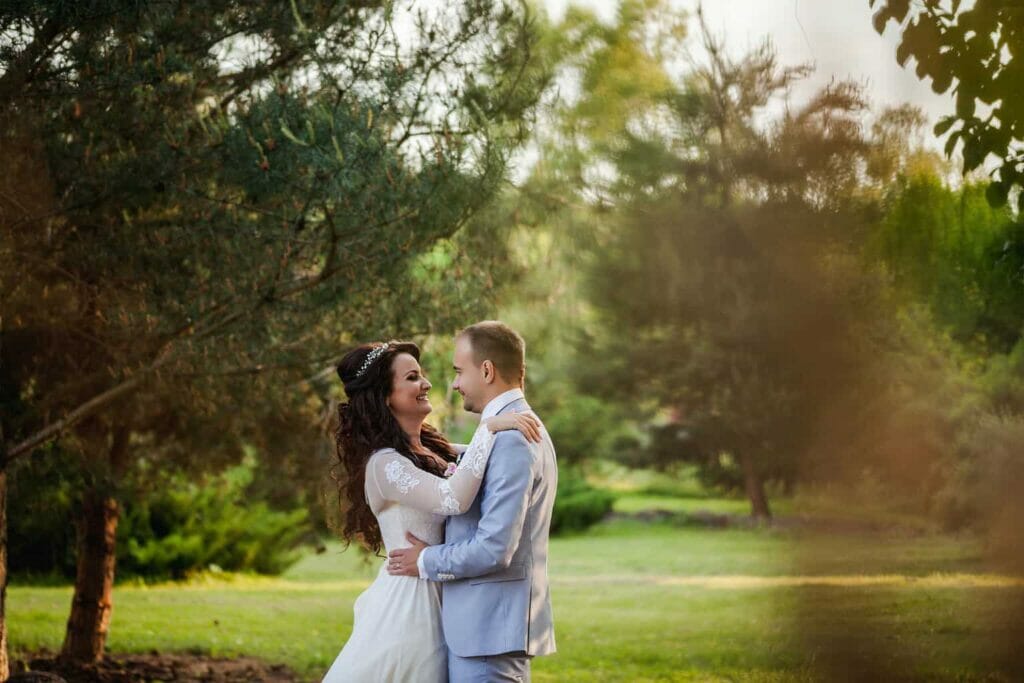 8. Use Detailing to Inspire a Disney Themed Wedding Dress
Sometimes, the Disney theming is in the details.
For example, if your favorite Disney princess is Jasmine and you want to look like her on your wedding day without doing the whole "crop top" thing (and I don't blame you), why not consider some super cool beading that will give you a wedding dress that a Disney Princess would love.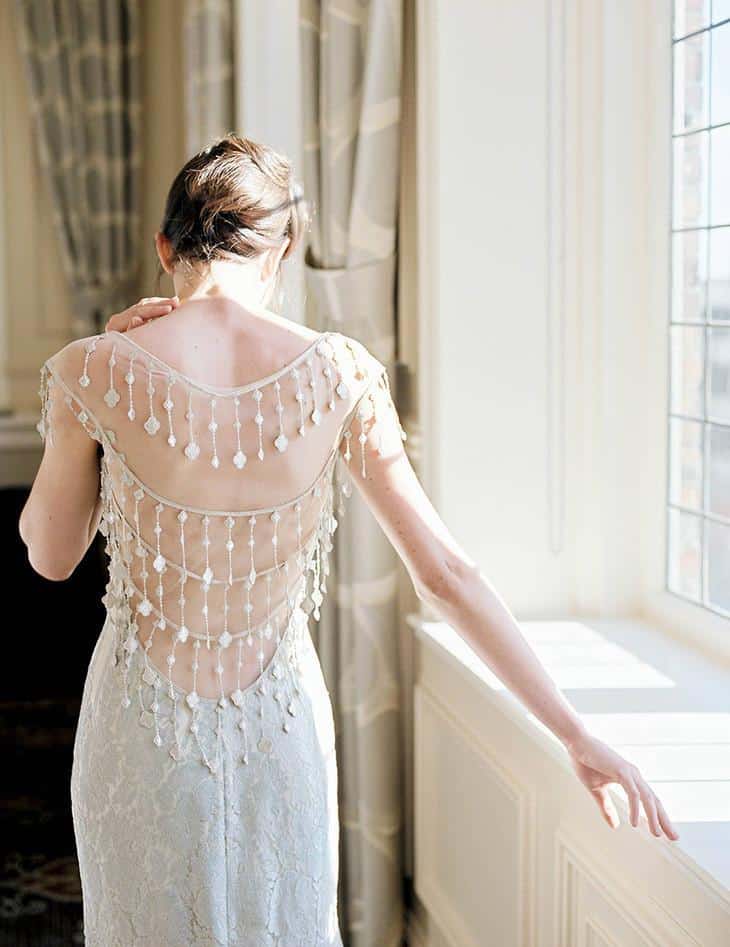 9. Get Married in Color
Hey, newsflash!
You don't HAVE to get married in white!
You can just as easily choose a colored dress that will help you look like a Disney princess.
Think green for Ariel, light pink for Sleeping Beauty, blue for Cinderella, and a golden color for Belle.
Or you could go blue and grey to match the castle – you do you, girl!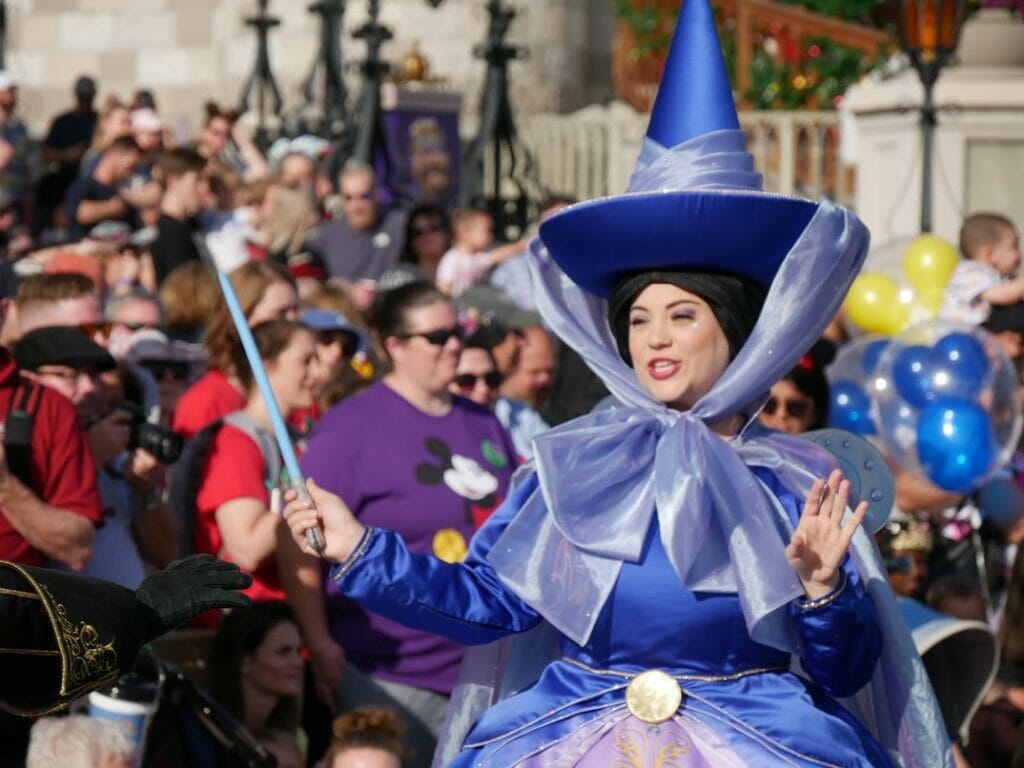 Disney Themed Wedding Reception Ideas
When you're ready for the grand reveal to your guests, there's no better way for Disney fans to do it than paying homage to the king and queen of Disney World themselves!
These fun, Disney-created hats are not only perfect for making a statement at your Disney themed wedding, but it's also a nice keepsake for when the celebrations are over.
Oh, and you can and should bring them on your Disney honeymoon because of course.
When it comes to your guest book, which is one of the most important keepsakes from your wedding day, you can always go as Disney themed as you want.
After all, this is YOUR book and you get to decide!
Choose something like this UP! themed book to share your love of Disney.
It's also just adorable no matter if you like Disney or not, so there's that.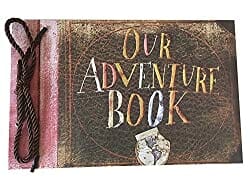 12. Make Your Signs Disney-Themed
Plenty of weddings have signs and pictures up around the venue, whether that's to tell the guests where to go ("This Way to Our Happily Ever After!") or to act as decorations.
Consider something like this "famous Disney couples" canvas to add some Disney flair to your day.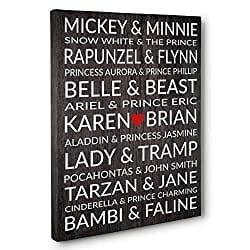 Disney Themed Wedding Cakes
13. Disney Castle Cake Topper
Okay, so you might not be able to have Mickey and Minnie there like in this picture, but check out that gorgeous castle cake topper.
You can easily find a Disney castle figurine online and have it added to a detailed white cake to make for a stunning and Disney-fied cake.
You could also go to a baker who could make you an edible castle cake topper if you have a bit of an extra budget, but the only sad part about that is having to watch the castle get eaten!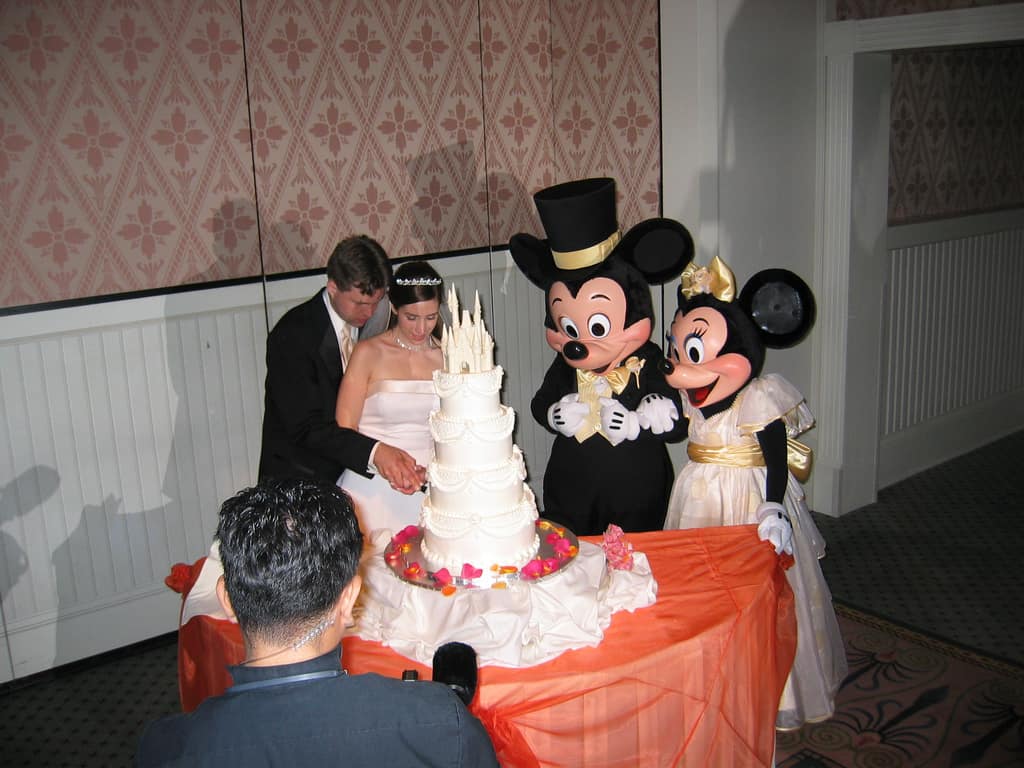 14. Disney Princess Inspired Wedding Cake
If you're going for the Disney princess wedding theme or you just want a more subtle way to incorporate Disney into your day, having a cake like this with a rose on top and some awesome icing work down the side is a great way to represent your favorite Disney princess without it being over-the-top Disney.
You could choose the flower based on the princess (so, teal flowers for Arial, a rose for Belle, etc) and also take a close look at her dress to decide on what kind of detail work you'd like down around the sides.
The color, too, can be based on your princess, as well as an extra add-ons like the leaves you see in this picture.
Maybe some seashells for Ariel or Moana, some tiny books for Belle or a glass slipper for Cinderella?
Let your imagination run wild with this one.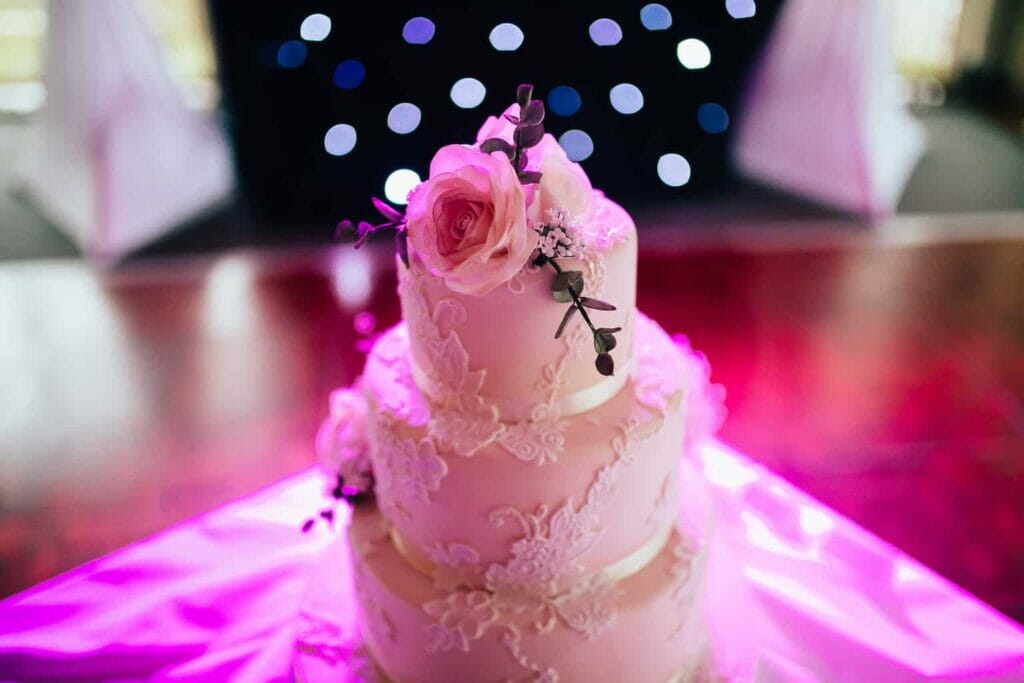 Disney Themed Wedding Favors
One of the best types of favors are ones your guests can actually use when they take home, and these Mickey Mouse hand soaps are super adorable and will get across your Disney theming perfectly.
You can also wrap them up in some Disney themed tissue paper to hand them out.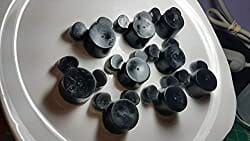 16. Castle Pens
If you have a bit more to spend on your wedding favor, these elegant castle pens are both useful and beautiful.
Your guests will love having a unique wedding favor, and you can even use one during the official signing (or at least have it on the table if you're not allowed to sign with the actual pen).
When we think of Disney inspired wedding ideas, it's easy to just think about Mickey and the princesses, but if you're a huge fan of the theme parks as well, it's nice to include the iconic castle where you can.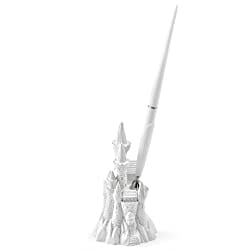 17. Disney Photo Props
Get a bit sillier and hand out these Disney photo props, especially if you have a wedding full of kids, kids at heart, or other Disney fans.
Not only will they help you get some funny wedding photos, but guests can reuse them for their own antics on Instagram and Facebook (or perhaps for a Disney trip reveal for their own family members!).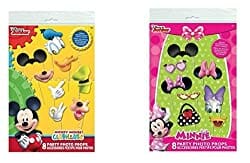 Disney Themed Wedding Tables
Planning your table centerpieces and decorations at any wedding can be difficult, but at a Disney themed wedding it can be hard to decide on exactly what route to take with it.
Here are two of my favorite ideas for Disney inspired wedding tables to give you an idea of what yours could look like.
18. Carriage – themed Tables
Keep your table classy and elegant with Cinderella-inspired tables featuring pumpkins painted white with beading around them, as well as a Mickey and Minnie figurine.
Not only can this look effortlessly beautiful, but it's not too expensive if you're having your wedding during prime pumpkin time and are willing to put in a little extra work and a few trips to the craft store.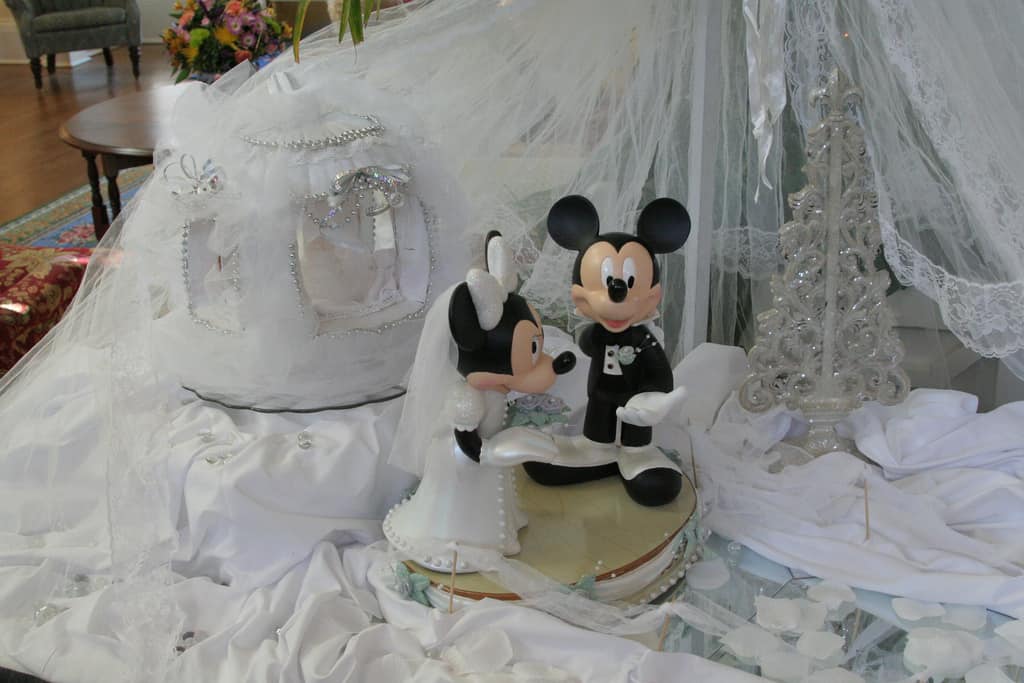 19. Disney Snow Globes
It's a bit more basic, but if you're looking for a quick idea to make every table stand out, choose a different Disney snow globe for each table and put a couple of extra touches (like the flower petals shown here) to complete the look.
All it requires to set up is plonking the snowglobe down on the table, and the Disney characters in their different scenes and costumes will give each table a unique look.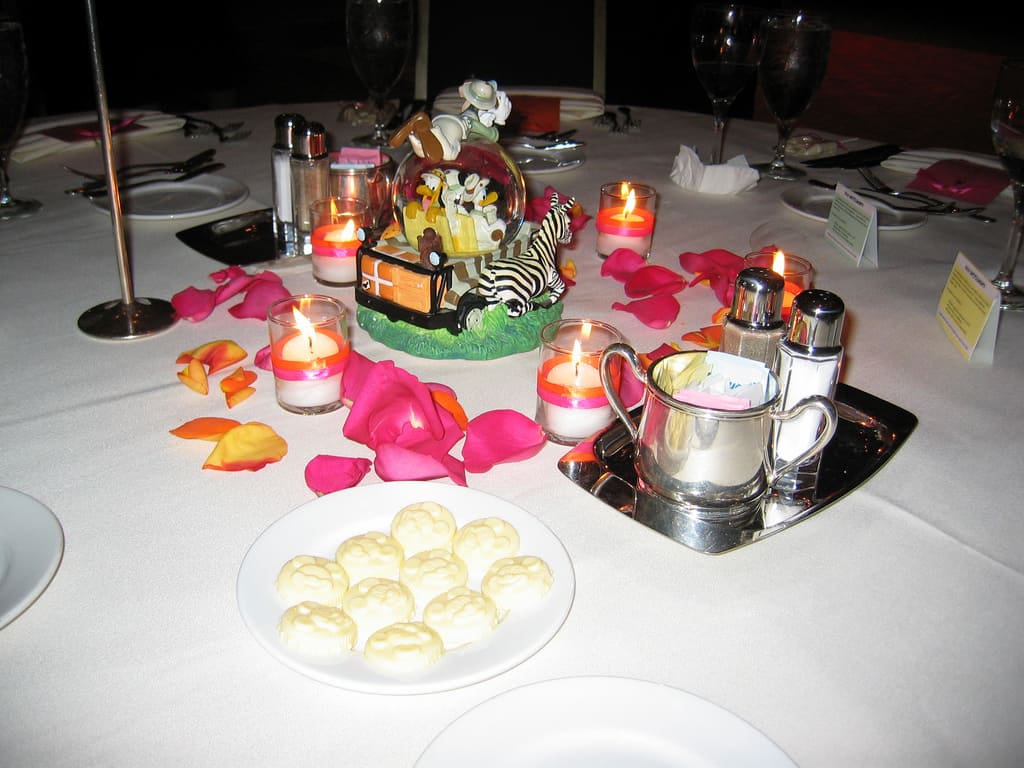 Disney Themed Wedding Gifts
If you're headed to a Disney themed wedding, consider giving a Disney inspired wedding gift!
If the couple have been clear that they're Disney fans, I can guarantee you that they'll welcome as many Disney-themed items as possible into their new home (speaking from experience).
Help the couple decorate their home with a Disney inspired art print like this one.
You can make it personalized based on their favorite characters, or you can stick with the classic love story of Mickey and Minnie.
If you are getting a print for their home, it's a good idea to keep it on the smaller size so that they have a better chance of knowing where to put it or having space for it.
We would all love a giant, entire-wall sized painting of Cinderella's Castle, but unfortunately the average house isn't arranged for that. Sadly.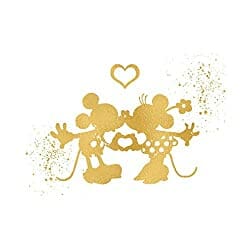 There are some adorable Disney themed drinking glasses that will go perfectly in every Disney fan's kitchen.
Try ones like these with a Lion King theme for a hard-to-buy-for couple.
It's unlikely anyone else will have copied your gift, and it's way better than getting 18 toasters.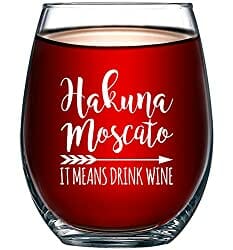 If the wedding is around the holidays or you know that the couple loves Christmas, get them a special wedding Disney ornament that features Mickey and Minnie on their own special day.
This is an authentic one made by the Disney Parks brand, and it's a nice way to give the couple something that they can remind of their wedding even years down the line.
You can also purchase these at the Christmas store at Disney Springs, one of the best things to do at Disney Springs.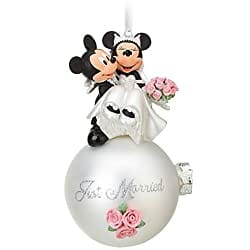 23. Disney Gift Card
Whether the couple is planning a Disney trip in the near future or just likes to daydream on the Disney website, every Disney couple could use a Disney gift card.
It's a bit more personal than just giving cash and will ensure that they have to use the money on something that makes them happy, whether that's an experience in the parks or Disney accessories for their home.
You can find out more about Disney Gift cards and how to purchase them here.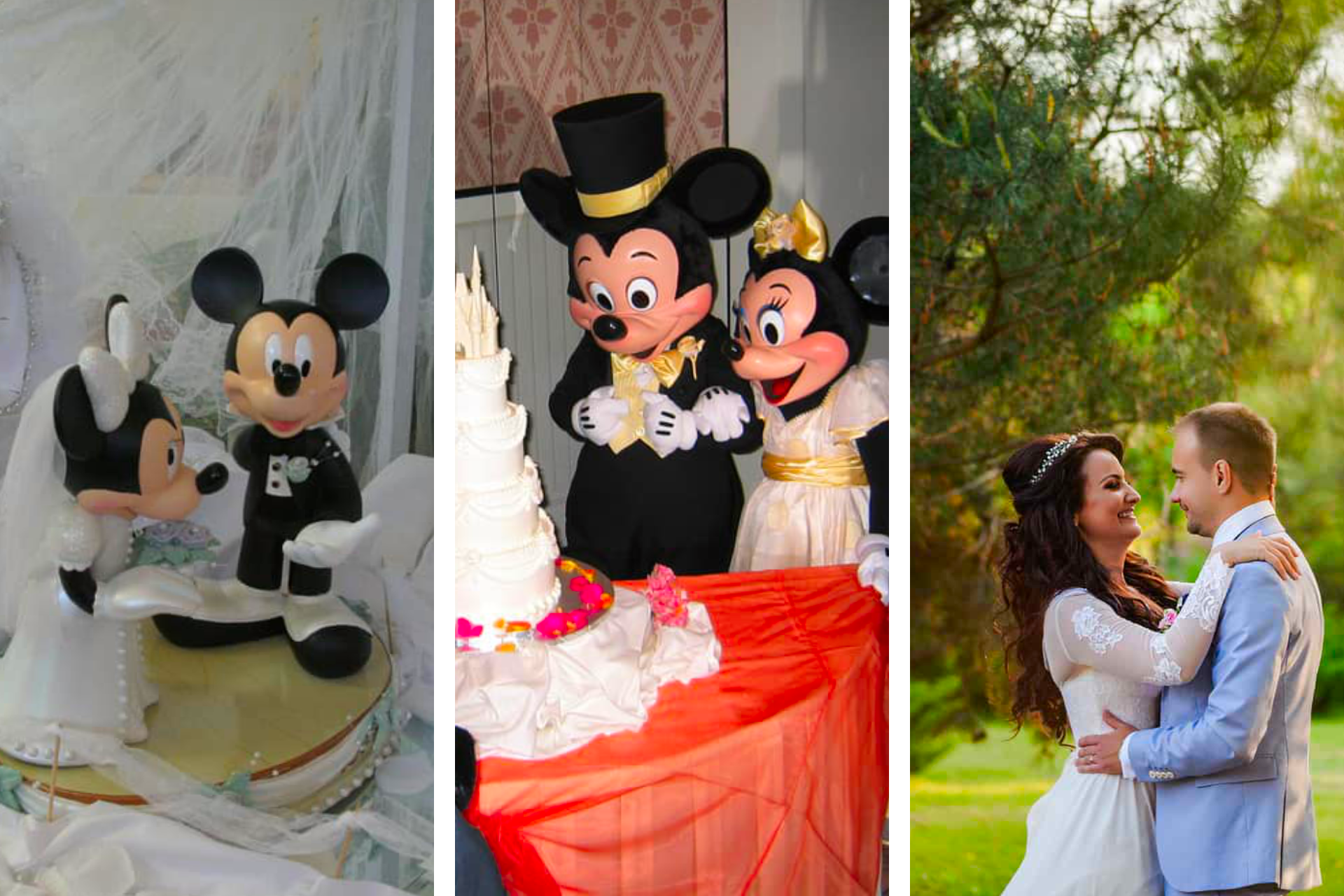 Enjoyed this? Share it!