"No planning," you think, clicking this article in horror.
"A Disney World vacation with NO planning?"
The sheer idea sends those of us who love to plan every last second into a tailspin, wondering if such a thing is remotely possible.
And if it is, we're convinced it's not enjoyable.
Want insider Disney tips from an expert?
Join 4,000 others in weekly guides to Disney's hidden secrets, gems, and money-saving tips!
Pssst – this printable Disney scavenger hunt is amazing
Since you're already looking up Disney guides, I just wanted to make sure you knew about this printable Disney World scavenger hunt created by a lifelong Orlando native and Disney World fan.
There are over 60 challenges with a full answer key and both Family and Grown Up versions and a bonus Disney Springs hunt for your non-park day!
"Going to Disney World without planning" means different things to different people.
For some people, it means they book their hotel stay and tickets but not Fastpasses or Dining Reservations.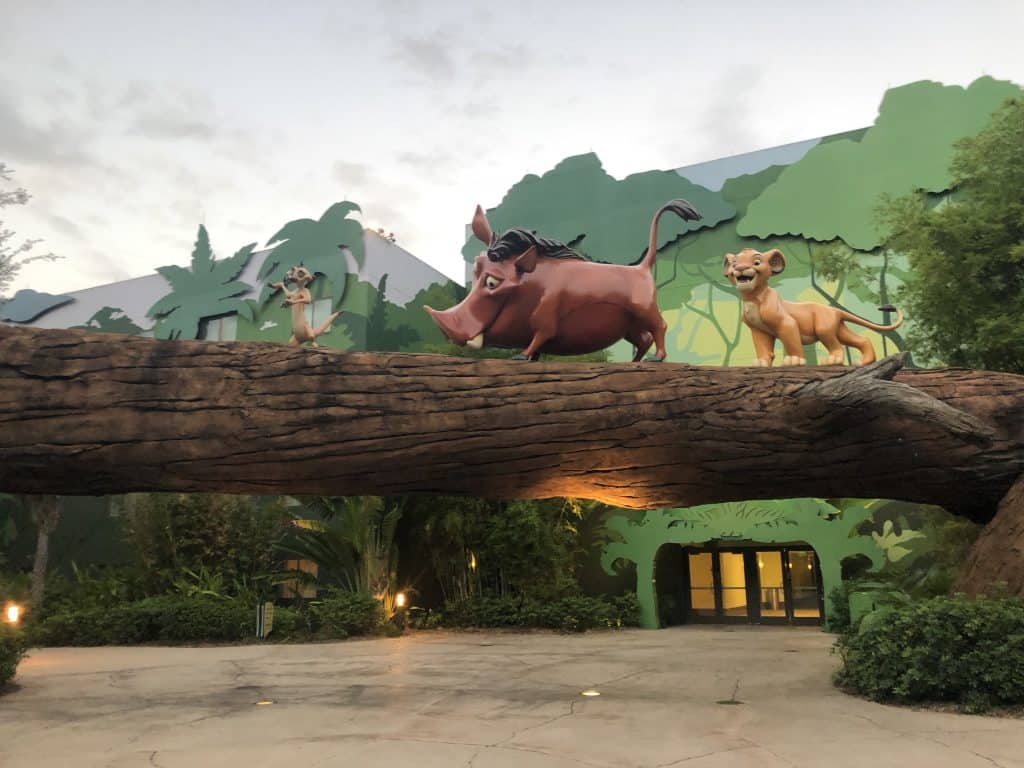 For some people it means they're local and they just turn up when they feel like it and stay for however long they feel like.
For others, it literally means turning up in Orlando and seeing what hotels are available once you pull off the highway.
Some people swear by going to Disney World with no planning, others are terrified of it, but I want to share my experiences to demystify the reasons for people and talk about if it really is possible.
I also think that it should be said that there is a difference between being going to Disney World clueless and going with no planning.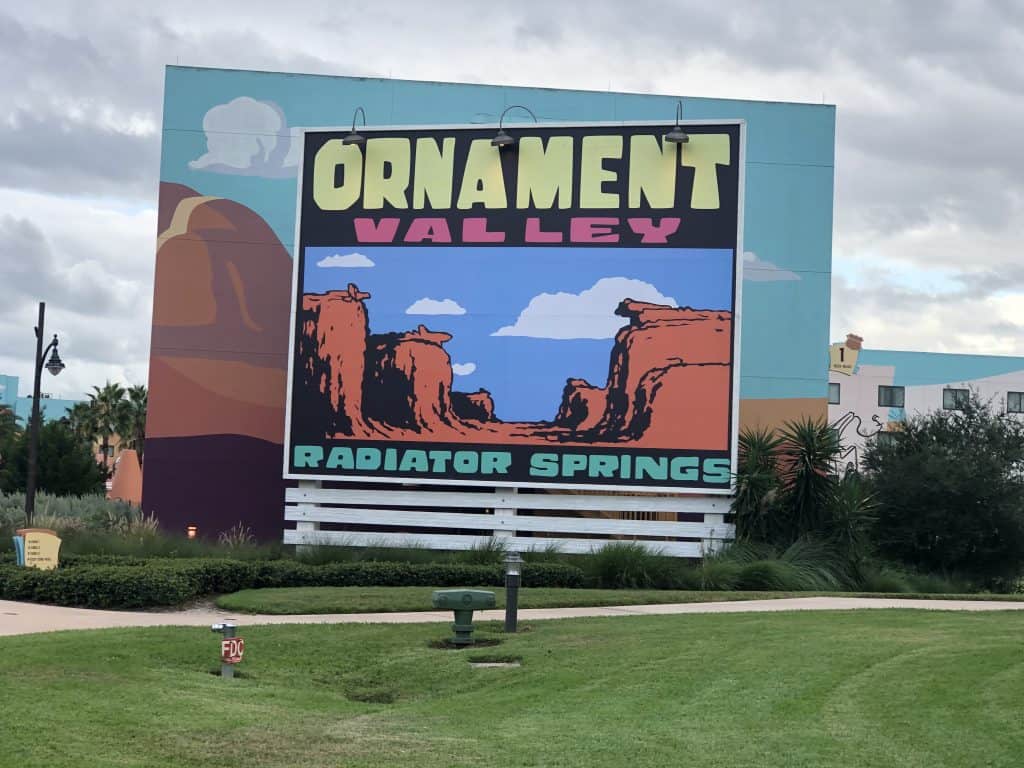 To me, no planning suggests that you've taken the time to know how everything works: Fastpasses, dining reservations, hotel bookings – you've just chosen not to plan them ahead of time, for whatever reason.
NOT that you show up at the park and are like "What's a Fastpass?!"
When You Shouldn't go to Disney World with No Planning
While it's never necessary to do the ULTIMATE planning down to every second, there are some times I just don't think you should be doing Disney World without booking dining reservations and Fastpasses ahead of time.
I've given some examples below, but the overall top tip is that if you are worried about getting onto certain rides or into certain restaurants, then there is no point in chancing it just to have a little adrenaline rush on the day.
If you're a planner, you're a planner, and if that makes you more comfortable and helps you enjoy your vacation more and not feel like you're making mistakes at Disney World, then more power to you.
Enjoy my guides on the best Fastpasses for Epcot, best Fastpasses for the Magic Kingdom, and best Fastpasses for Animal Kingdom.
Other instances where you should plan before you go are…
Over the Major Holidays
Disney World is crowded year-round nowadays, but there are still some times that are absolutely jam packed and known for being busy – over the Christmas holidays is one time, July 4th is another, and Spring Break is another.
If you've decided to come to Disney World when it is already known for being crowded, you would most likely enjoy yourself more if you took the time to making at least some reservations ahead of time just because of the sheer number of people you will be fighting against to do these things last minute.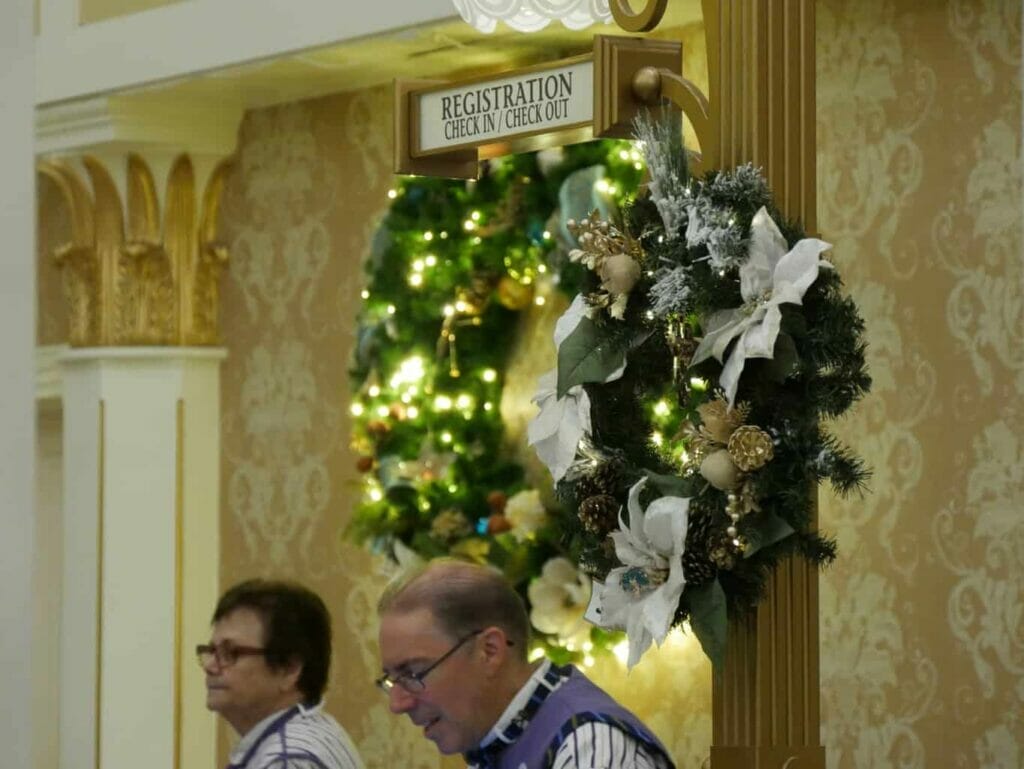 That's not to said that you can't have a no-planning trip at these times if you truly just want to walk around and soak in the atmosphere, but you have been warned!
Magic Kingdom at Christmas and Epcot at New Year's are two of the heaviest hit parks in particular.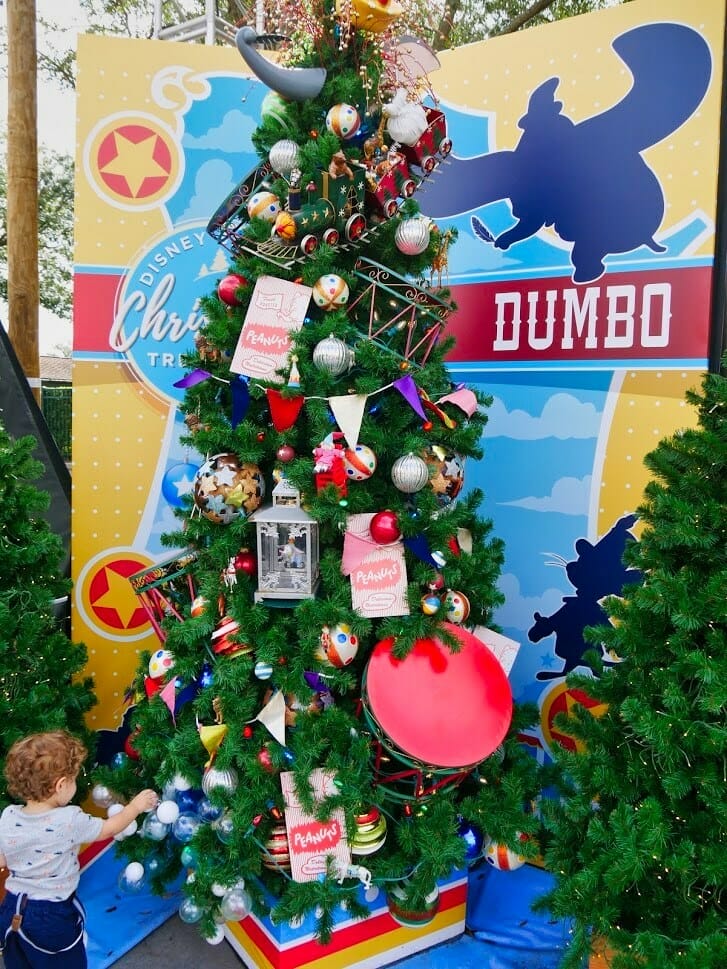 You can also use my tips on avoiding lines at Disney World to help you navigate the crowds.
If You Have a Large Group
It goes without being said that a reservation for 2 or 4 people is much easier to get last minute than a reservation for 20 people.
If you are traveling with a very large group who are expecting an itinerary or at least to do things together, you're going to need to make sure you're on top of things booking ahead of time.
If You Have Children That Aren't Good at Being Flexible
Sometimes, even if you want to take a no-planning trip, it's also about knowing the people you're traveling with.
If you have kids who like routine, schedules, and for you to be able to tell them what's coming up next, skip the no-planning trip until they're older or not with you.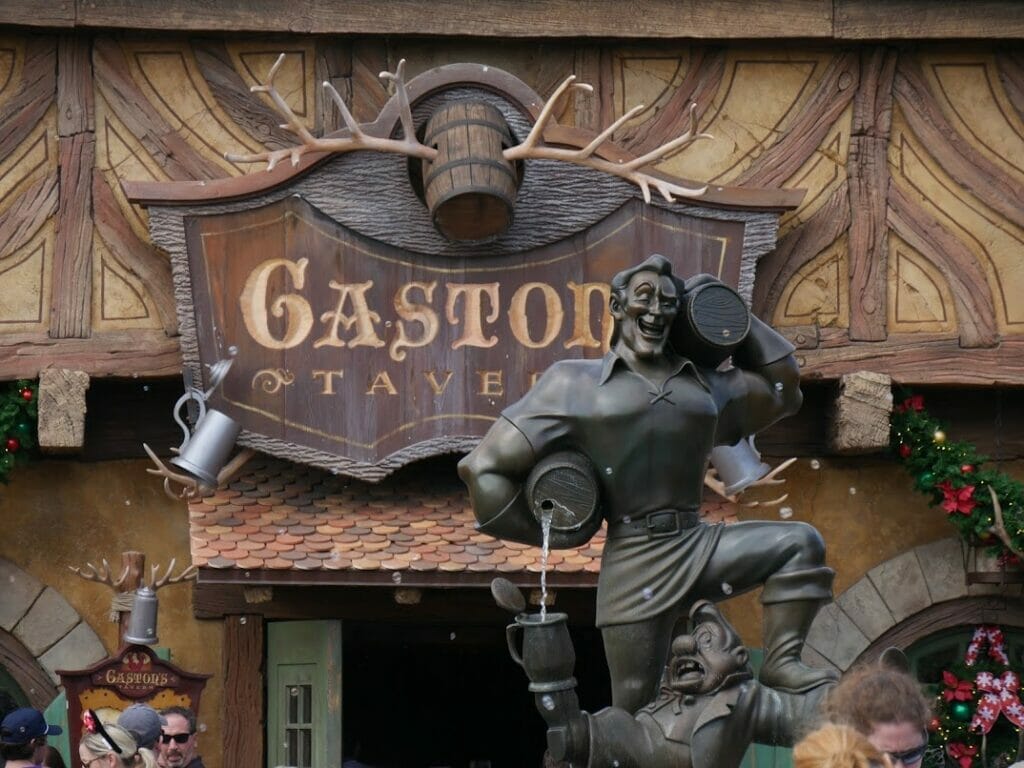 The last thing you want to do is be trying to live your best Disney spontaneous life while they're having a meltdown because there is no sense of structure.
If It's Your Very First Trip
I could never advise someone to go "no planning" if it's your very first Disney trip, or if it's one that you're really thinking is going to be a "once in a lifetime" occasion.
It doesn't mean you need to go overboard planning and not leave space for fun on a whim, but there are a lot of pieces and parts of a Disney World vacation – from Extra Magic Hours to dining reservations to extra events to Fastpasses.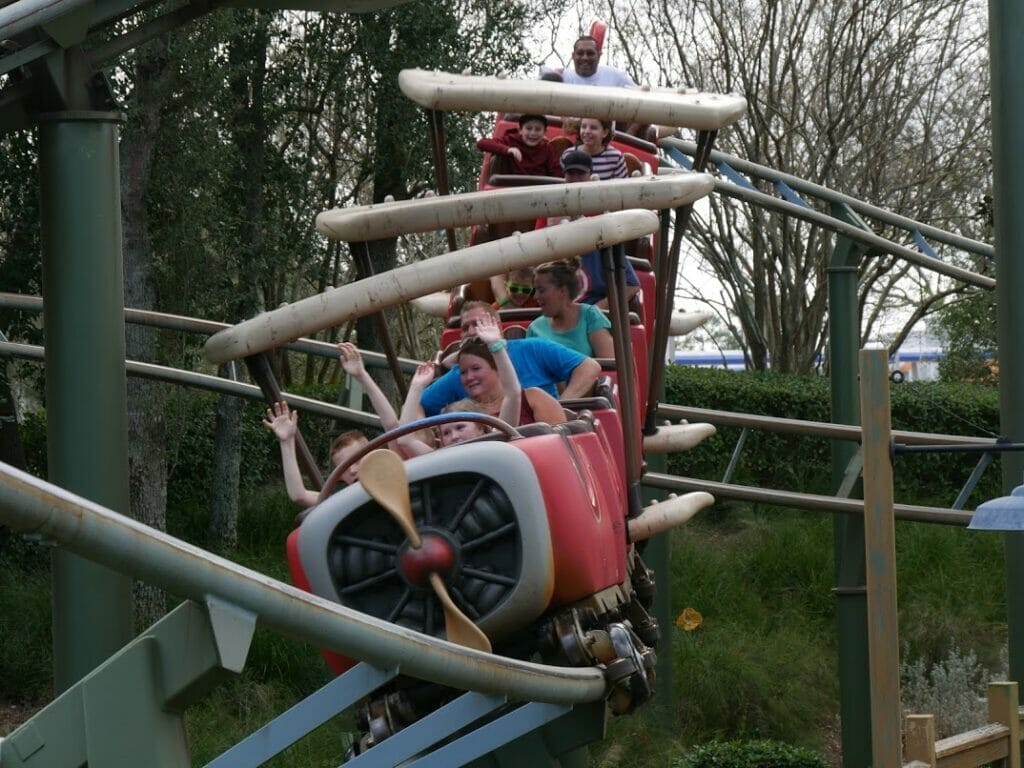 If you just show up on the first day of your trip and try to figure it out, you're going to waste a lot of valuable time.
And sure, there is something magical about being in a Disney park no matter how much you have or haven't planned, but the vast majority of people will benefit from taking an active role in planning their first trip or having a free Disney travel agent do it for them.
Why I Recommend Trying a "No Planning" Disney Trip
For those of you who are considering doing a Disney trip without planning, or maybe you're not considering it but are just marveling at how anyone could do it, I want to talk about some of the benefits I've found for ditching some of the "rules" of Disney planning and going with the flow.
Firstly, there is something freeing about not having to rush criss-cross across all of Disney World property to make all of your Fastpasses and hard-to-get Disney Dining Reservations that you decided you wanted to do 180/60 days ago.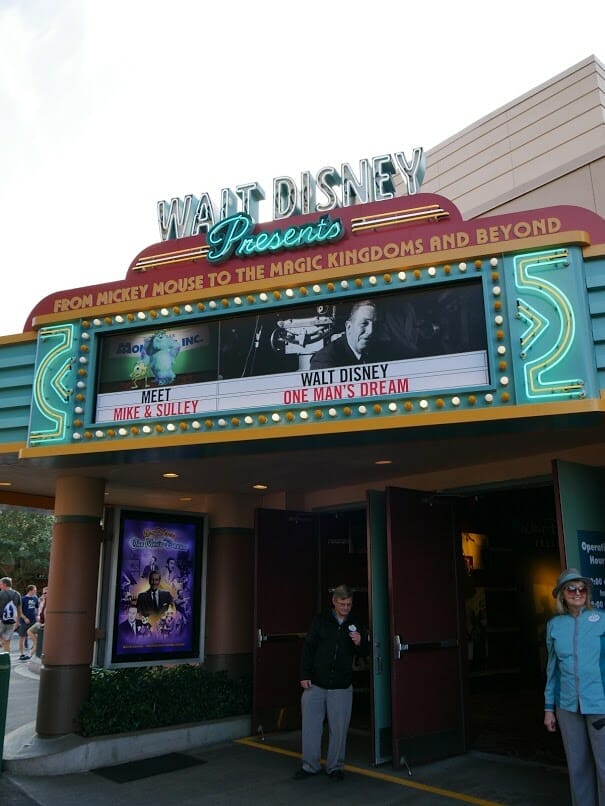 Many of us live our lives on an already hectic schedule, and it can be a real breath of fresh air to not have to do that on vacation.
It also allows you to decide what you want to do on the day or that hour as opposed to planning your day around making sure you're hungry at exactly 5:30pm for dinner or feel up to navigating Magic Kingdom crowds on your Magic Kingdom day.
Take the massive heat wave that is currently sweeping Orlando, for instance.
Yes, it's always hot in Florida it seems, but with temperatures at almost 100 degrees, people who have planned their Disney vacation with no wiggle room in the plans are having to go ahead with exactly what they planned rather than moving to a park with more shade or hanging out in the pool for a while to stay cool at Disney World.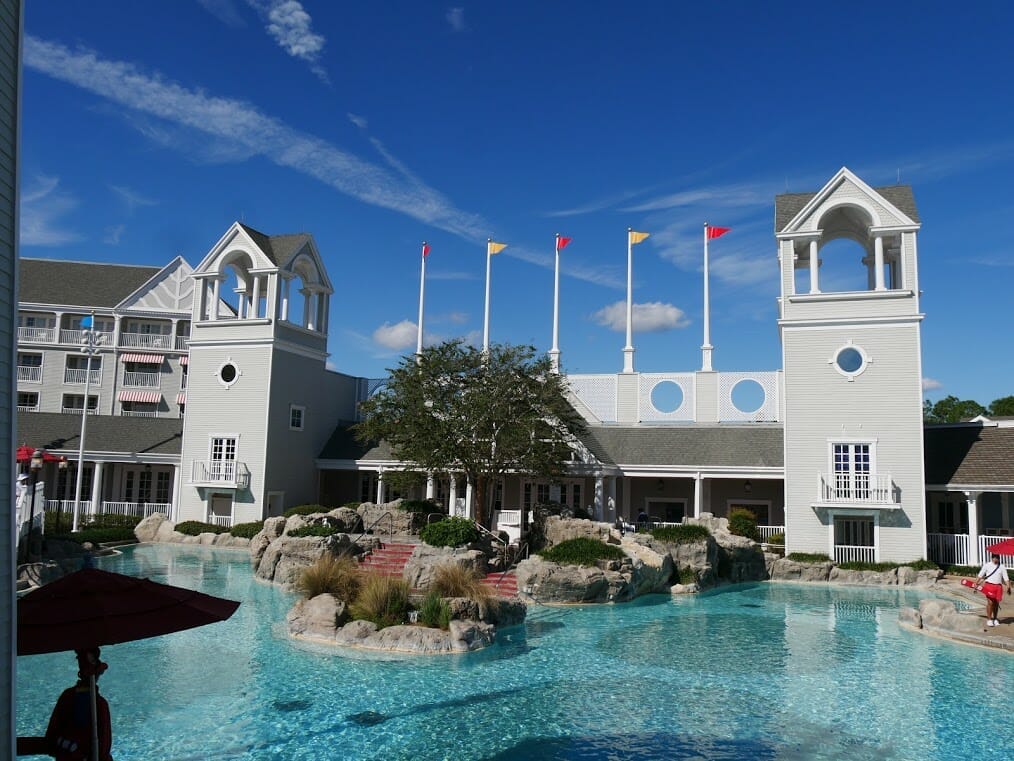 That's not to say that you can't cancel plans or change them around while you're actually at the parks, but just that the more days and plans you leave open, the easier it is to go with the flow.
Finally, especially if you've been to Disney World a lot, going with no plans just adds a bit of excitement to the whole thing – it's a different way to do Disney, and sometimes that's just what you need for a memorable vacation!
How to Go to Disney World without Booking Fastpasses Ahead of Time
Booking Fastpasses ahead of time seems like a no brainer for many, and as I said above, if you're on your first trip or need the structure in your day to enjoy the vacation, then by all means, go for it.
I just want to point out that you don't have to to have a great time at Disney World!
Now, if you want to ride on big ticket rides like Flights of Passage in Animal Kingdom or rides in Galaxy's Edge – you know, the ones that REALLY bring the crowds, you would be better off trying to get your Fastpass for them at the 60 or 30 day mark depending on if you're staying on property or not.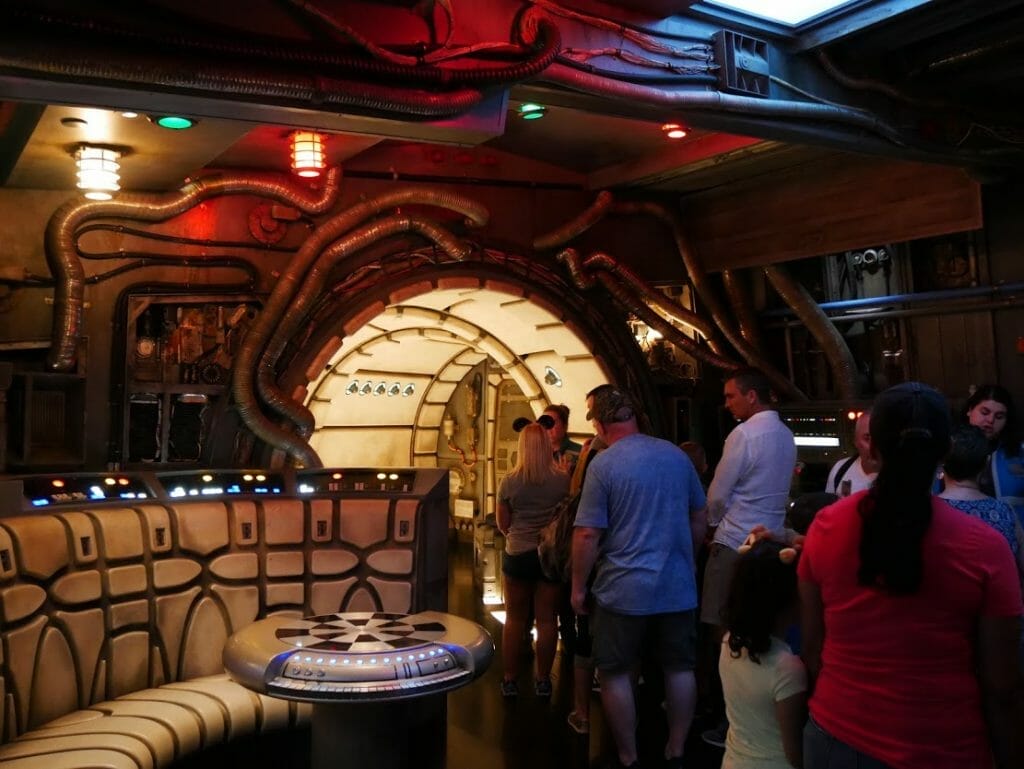 However, if you want that "fly by the seat of your pants" feel to your vacation, there are countless instances of people getting last-minute Fastpasses to those types of rides.
The last time I went, I got 2 Fastpasses for Slinky Dog Dash for an hour after I checked at about 9 in the morning.
That determined which park my mom and I went to do that day, and we had a great time!
The best way to get last-minute Fastpasses for the big rides is to use the "Modify tool" to bring up different options, as Fastpasses are getting released and rebooked every second by all of the visitors changing their plans or booking other experiences.
How it works is you log into either MyDisneyExperience on your phone or online, go to the park you want, and book any Fastpass.
Then, you can save, go into the "Modify" button, and it will let you continue to refresh the page and check for different times and different Fastpasses.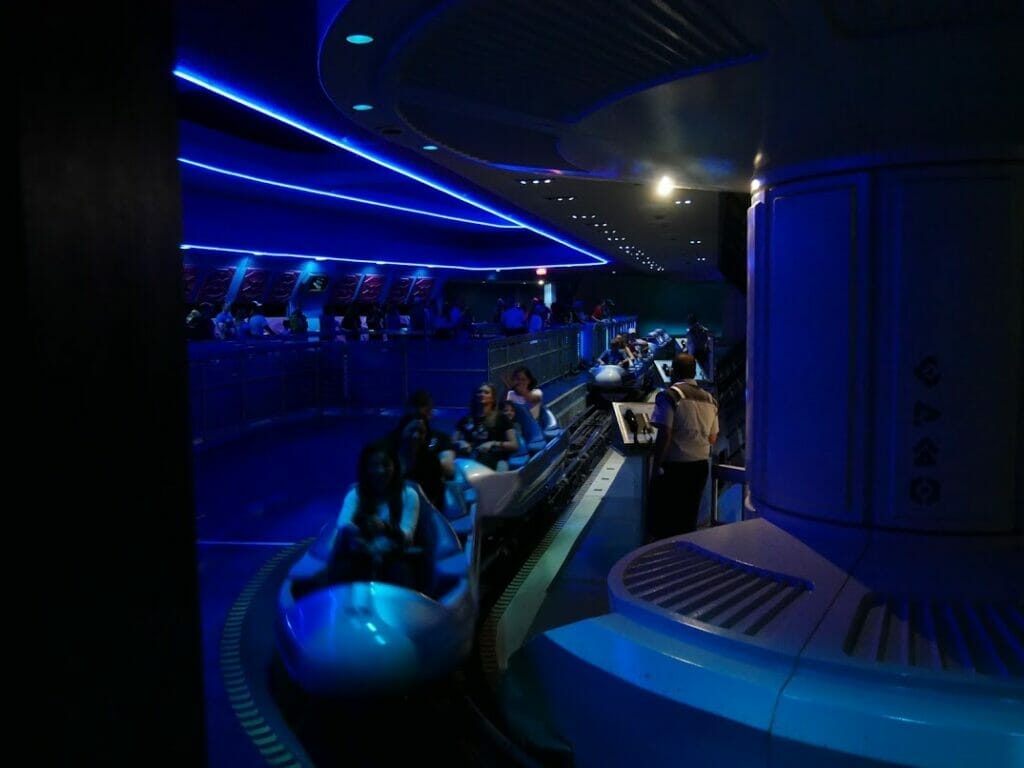 This is how most people find a last minute Fastpass to a big ride – using this trick to just keep refreshing – switch form Morning to Afternoon to Morning again to Evening, etc – as it refreshes the page every time and will bring up what is currently available.
As an example, I spent about 4 seconds doing this for Animal Kingdom and brought up these options for Everest – literally in the succession of about 1 second apart each for the refresh.
As you can see, the times keep changing. Keep doing this enough and you will most likely eventually spot a Fastpass for Flights of Passage on the page.

The other thing to point out is an experiment I did on a Saturday in June when the crowd level at the Magic Kingdom is meant to be an 8/10.
Looking for Fastpasses the morning of, at about 7am Disney World time, I was able to find the following for some big name Magic Kingdom rides.

And for other rides? Full Fastpass availability.

So don't think that a successful Disney World vacation has to involve waking up at exactly 7 am 60 days before your trip to snag those Fastpasses – it can still be done last minute.
In fact, I would suggest either doing it first thing when your booking slot opens, one month before your trip (when the full payment is due for the trip so some people will cancel and release their Fastpasses), or last-minute, when the Fastpass slots are at their most volatile and constantly changing.
How to Go to Disney World without Booking Dining Reservations Ahead of Time
Dining Reservations is another thing that we Disney fans tend to lose our minds over.
This is done a whole 6 months out, and sometimes it seem a little ridiculous to know what we'll be in the mood for on any given Tuesday 6 months later.
For many people, this works fine because they have a list of places they must-see and plan out which park they're going to based on their dining reservations.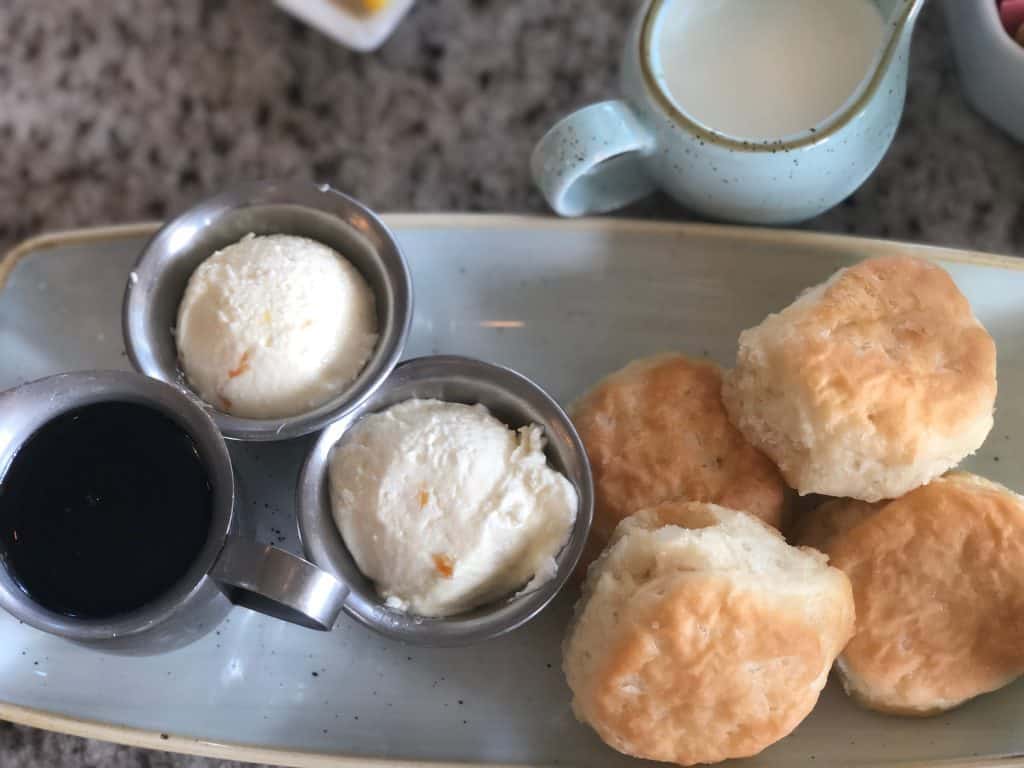 But again, say you are all a bit tired and not up for staying until your prebooked 10pm reservation to Cinderella's Royal Table or maybe the kids don't want to go to Animal Kingdom that day despite your Tuskerhaus lunch booking, or it's just so hot you really don't feel like a sit-down meal.
I truly believe in approaching Disney dining reservations last-minute and this has never failed me.
Unless you can predict ahead of time exactly what you what – ie, on Christmas Eve, we all want to sit down together at XYZ restaurant and this is the highlight of that day – you can seriously find good options booking last minute.

As an example, again, checking at about 8am Disney World time on a Saturday in June, I was able to find top places for breakfast.



Trying again the next day to see if I could repeat my success, I found more excellent options.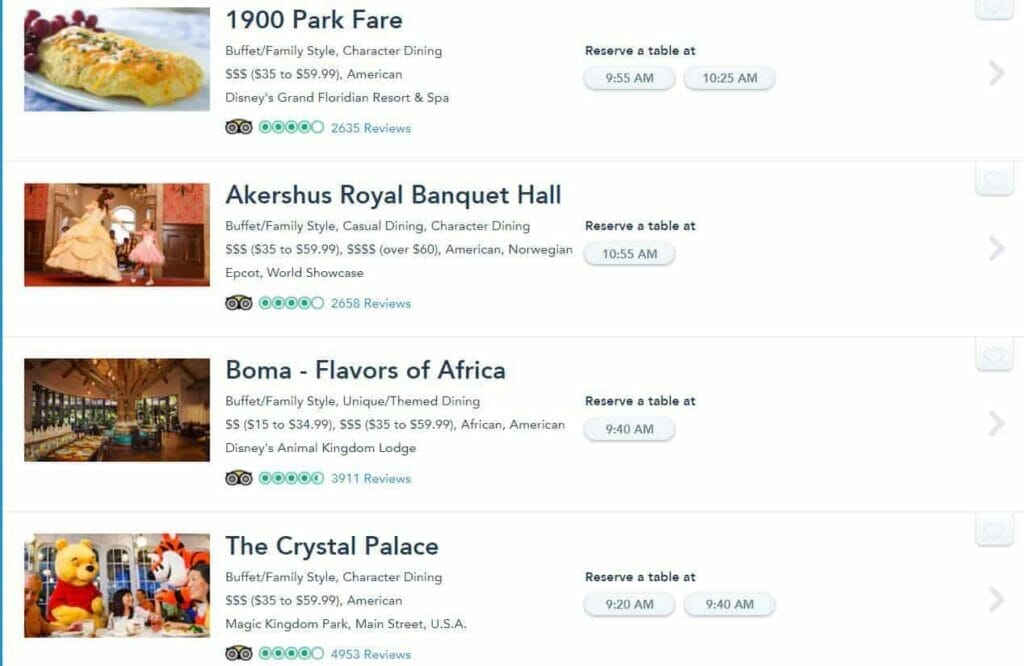 The same goes for dinner (and these are just the couple of options I screenshotted to show, not all, of course.)
These are from trying the morning of that same Saturday in June.


And these are from trying the morning of the next day, Sunday, for that same day for a family of 4.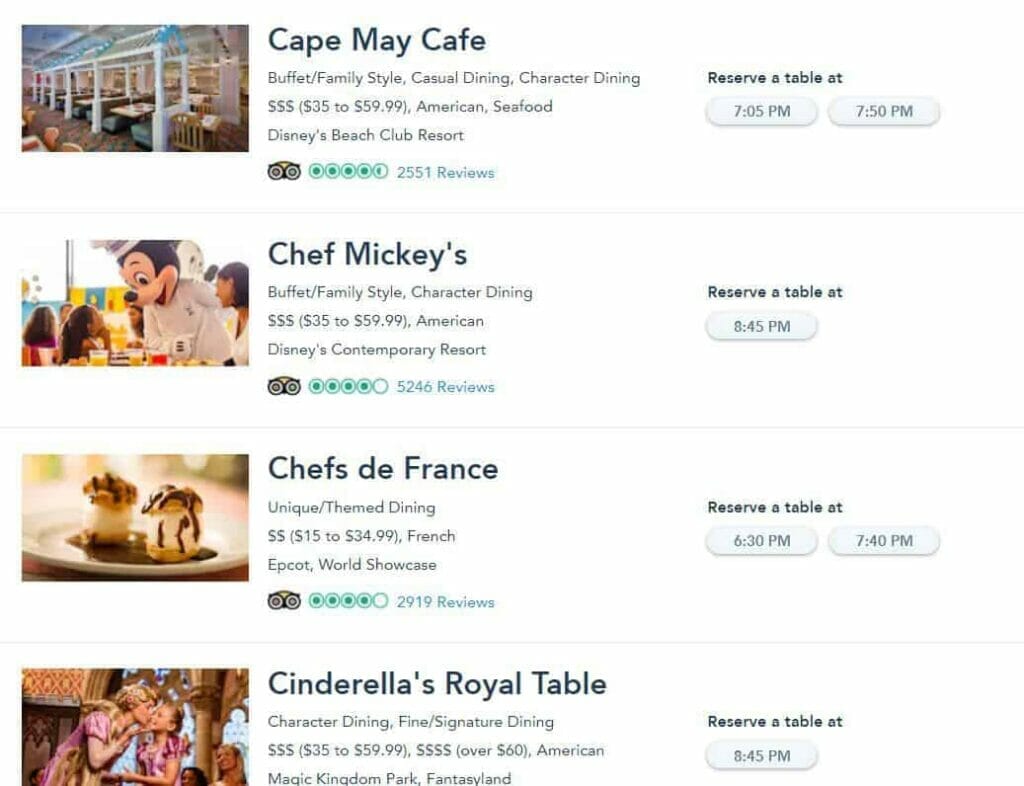 Disney's policy is that you need to cancel the day before your booking in order to not be charged a no-show fee, so tons of reservations are released one day before the dining reservation and many remain the day of.
I do not recommend just deciding to see what you can "walk up to" regarding table service restaurants at Disney – always use the app to make a reservation, but know that you can often make a reservation really close to dining time.
This is especially true for restaurants like Ale and Compass, Boma and other resort restaurants like Grand Floridian Cafe and Beaches and Cream.
One time, we didn't have reservations to Hollywood and Vine, but instead of joining the 45 minute waiting period of people who had just walked up, we logged onto the app and made a reservation for 15 minutes later and walked right in.
The other great part about doing a no-planning Disney World trip is that if all else fails and no table service restaurants are available, you can always eat at a quick service location like Woody's Lunch Box as many which have their own specialties and interesting things to try out!
How to Go to Disney World without Booking a Hotel Room Ahead of Time
There are very few instances where I would recommend not booking a Disney World hotel ahead of time – when I talk about "no planning" a vacation on purpose, I don't mean this part.
Book your hotel room, either on or off site, ahead of time, so at least you know you have a place to stay!
That being said, there are times where people take impromptu trips to Disney World or find themselves at Disney for the day and then wanting to stay over instead of driving home (for Florida locals).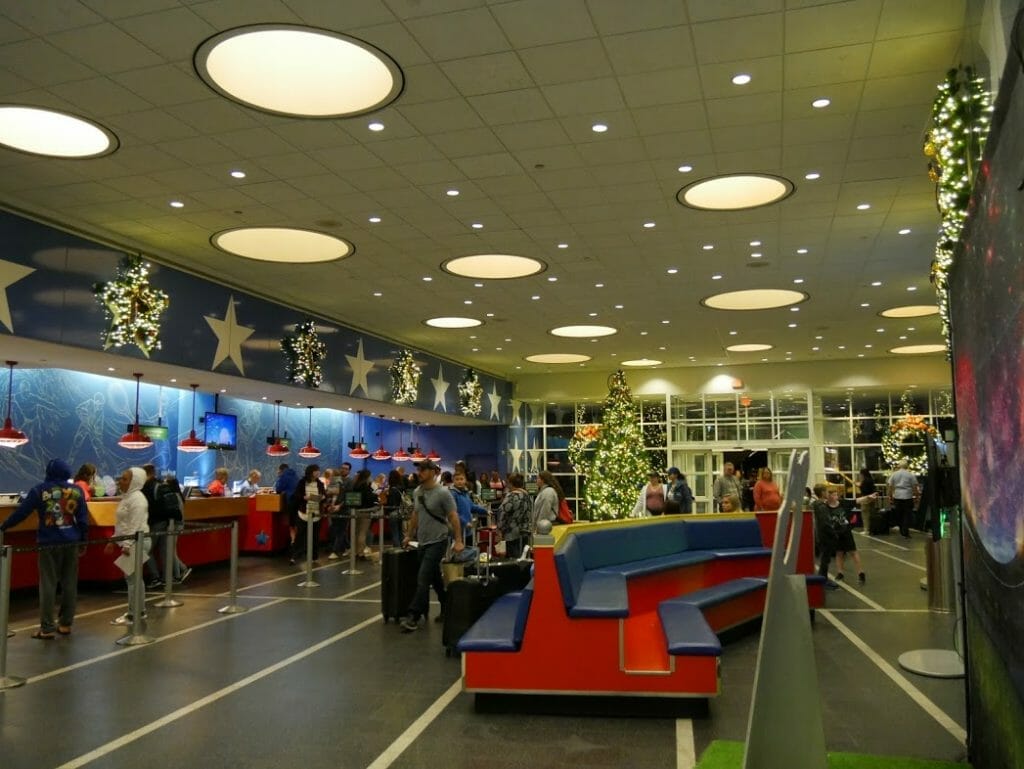 In that case, I was curious what the availability would be like for someone wanting to book a Disney hotel the night of.
I was surprised at my result!
Searching for Disney hotel rooms on the night of writing this post, a Saturday in June, brought up availability at quite a few hotels including All-Star Sports, Pop Century, Art of Animation, Coronado Springs, Grand Floridian, Wilderness Lodge and a few others.
I wouldn't expect this same availability year-round, especially during big Disney events like the Marathon weekends or holidays like Christmas, but most of the year I would expect the same results.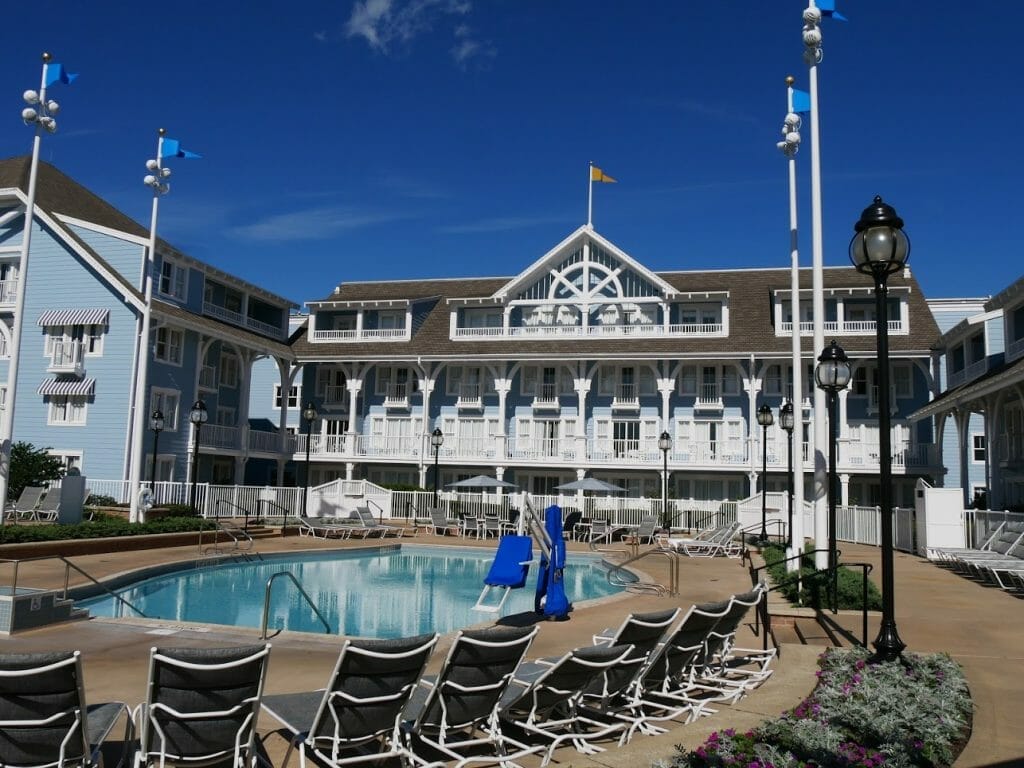 When I expand the search to off-site properties near Disney World, the net gets even bigger and I would feel pretty confident in suggesting that if you do a last-minute trip, you will be able to find a hotel to stay in somewhere in Orlando.
Disney World, the surrounding properties, and Orlando are the most visited destinations in the world and they've got the rooms to go along with that title.
I'm not suggesting that you're going to be able to find a room in your perfect location or desired hotel last minute, but if you find cheap tickets via Spirit airlines (check out my review of Spirit Airlines to read the pros and cons of our flight) or you're local and want to drive down for an impromptu Disney World trip with no planning, you'll have a good chance of finding somewhere to rest your head.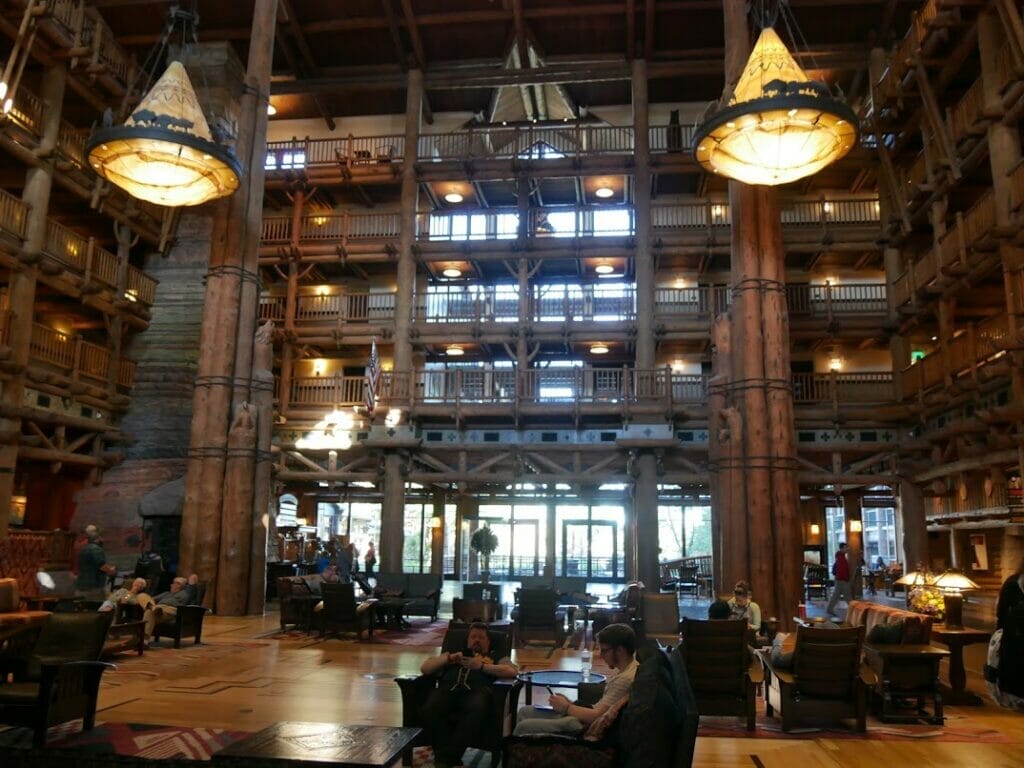 What Can You Do at Disney World without Reservations?
Another glorious thing about going to Disney World without reservations is that you won't feel stuck in one place waiting for your next Fastpass slot or dining reservation.
You can explore more of Disney World this way, I think.
Here are some of my favorite things to do at Disney World without a reservation, including the best free things to do at Disney World and some awesome Disney date ideas.
Mini Golf
Did you know Disney World has two mini golf courses?
You don't need to book a lot in advance, you can just turn up at either Fantasia Gardens or Winter Summerland and get the whole family involved.
Disney Springs
Disney Springs has boomed in recent years from what used to be Downtown Disney and is now an even further expanded shopping and entertainment complex.
You'll find the traditional Disney merchandise stores, but you'll also find plenty of cool new restaurants (an Indiana Jones themed bar, anyone?) as well as a bowling alley in Splitsville, a movie theatre, a splash area for the kids, and regular free entertainment.
The Boardwalk
Many Disney goers consider Disney Springs an important part of their Disney stay, but not everyone knows about or goes to the Boardwalk.
The Boardwalk, a stretch of shopping and entertainment that links up to the Boardwalk Resort and is across from the Beach Club and the Yacht Club, is a seriously cool place to go walk around, especially in the evenings.
You can walk to the Boardwalk from Epcot or even Hollywood Studios, and I'd highly recommend getting some ice cream at Ample Hills Creamery or watching live entertainment at Jelly Rolls.
Water Parks
You don't need Fastpasses or reservations for either of Disney's water parks – Blizzard Beach and Typhoon Lagoon.
In a major heatwave, these are great options to have in your backpocket when you'd rather be getting soaked on a water slide than dealing with the pounding heat while standing in a line for a rollercoaster.
There are also no table service restaurants at Disney water parks, which means you do not even have the option to worry about or book dining reservations.
Just throw on your swimsuits, turn up (parking is free!) and get food at a quick service location when you're hungry.
Hotel Recreation
While you do need to be staying at that Disney hotel to take advantage of swimming in a Disney resort pool, there are a lot of recreational activities you can take part in without booking at Disney resorts.
For instance, one of my favorite things to do at Animal Kingdom Lodge is to go on a tour of the resort to learn about how the architecture and design was inspired by Africa, or go on a food-tasting tour to enjoy the smells and tastes of Boma and Jiko.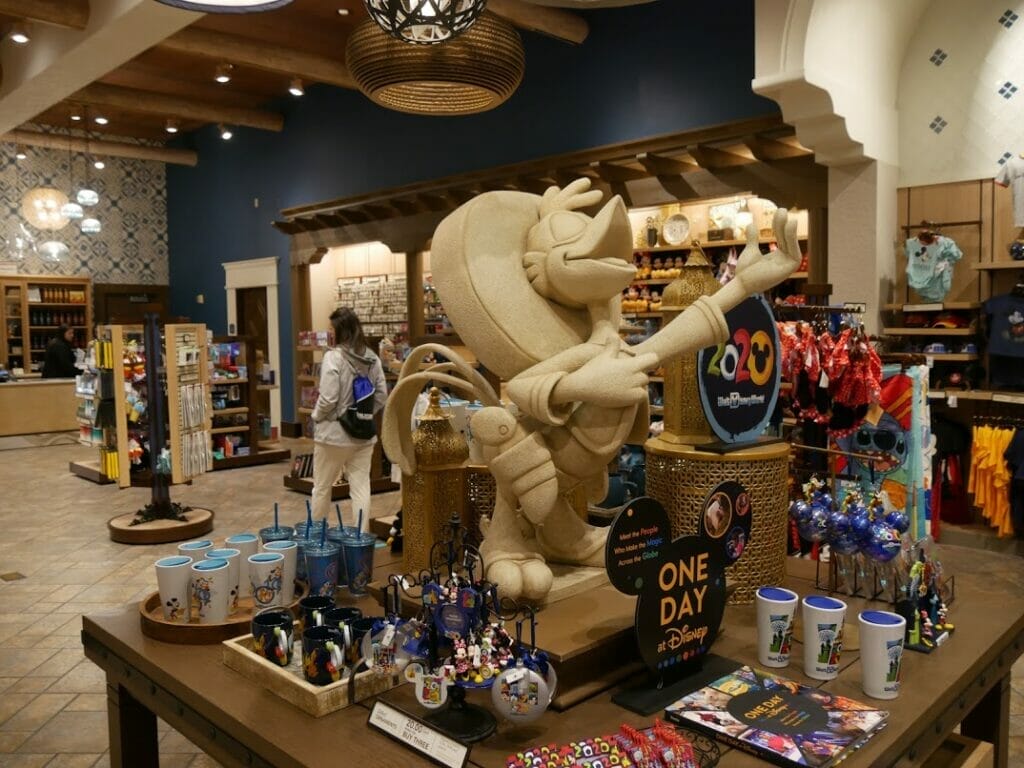 At the Polynesian, you could get a dole whip and sit on a swing on the beach looking at the castle.
At Port Orleans Riverside and French Quarter you could get the boat that goes in between those resorts and Disney Springs.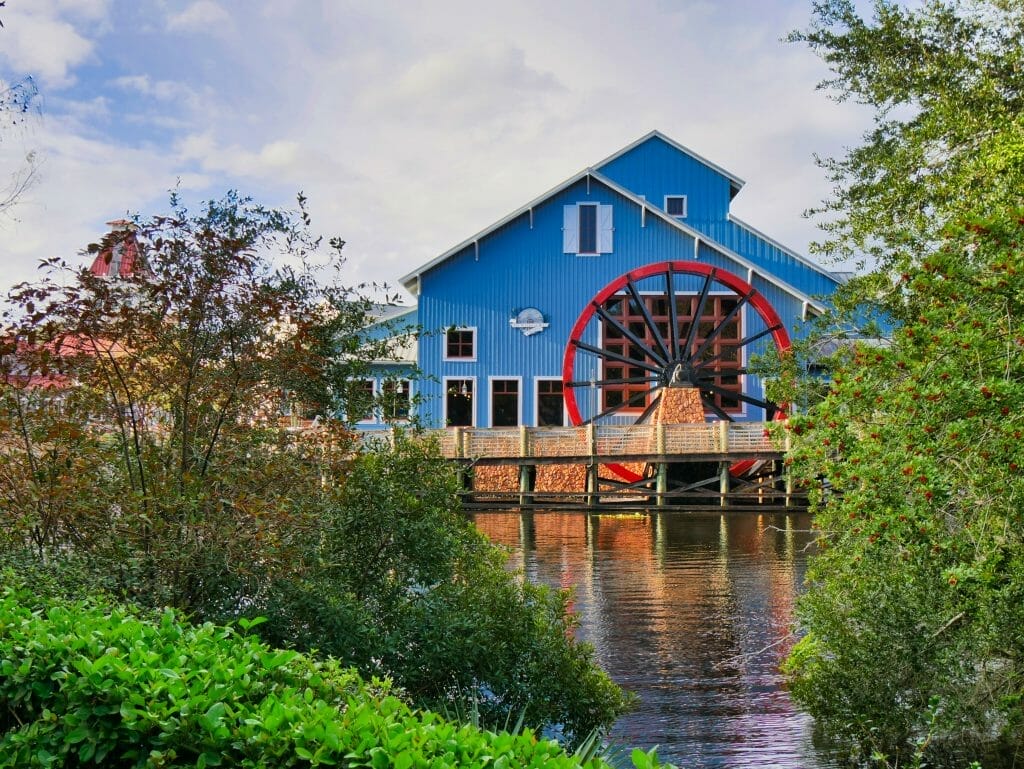 At Wilderness Lodge you can roast marshmallows in the evening.
And if you want to watch the Magic Kingdom fireworks, but are too tired to hang out in the park?
Check out the view from the Contemporary!
Is a Disney World trip with No Planning Right for You?
At the end of the day, a trip with no planning isn't right for everyone and I'm not suggesting that it is more or less fun than a planned trip, in general.
It is, however, a different kind of fun and excitement and the best choice for some Disney World guests, and if you haven't tried it before, I would highly recommend it!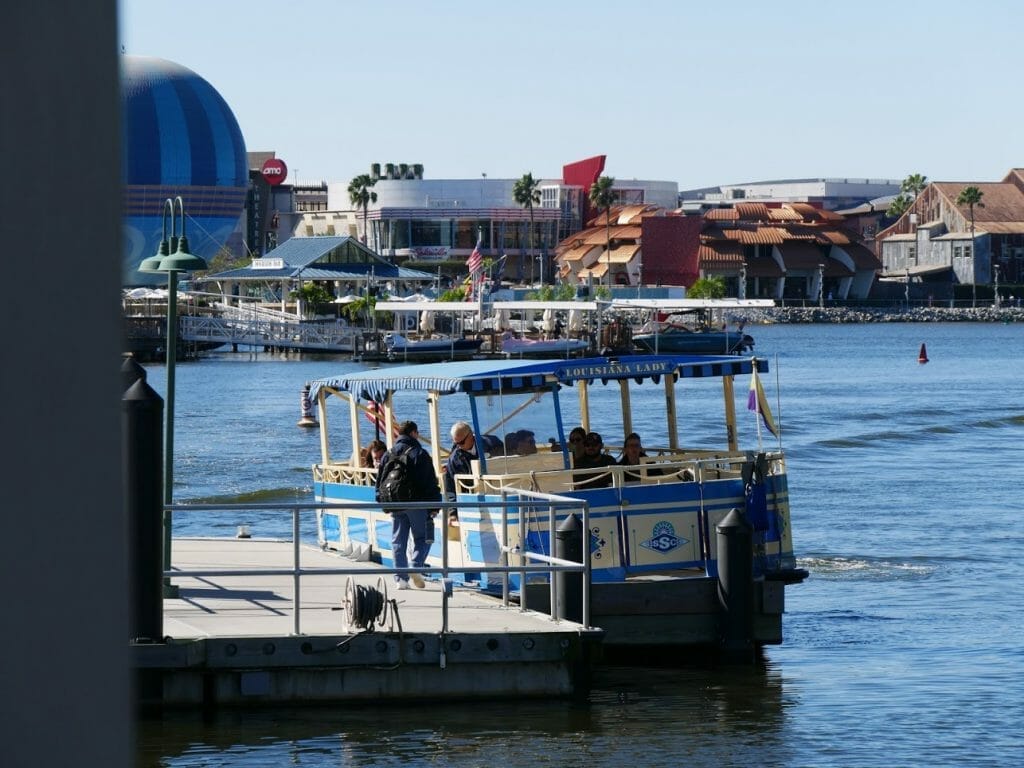 Some of my best Disney World memories come from moments of pixie dust or unexplored areas that we wouldn't have been there for if we had stuck so tightly to a schedule.
I also find that a trip with lower expectations of what we have to do, when, leads to fewer disappointments.
In this type of vacation, you don't leave feeling you've "missed" anything, because there wasn't any must-dos to "miss" in the first place.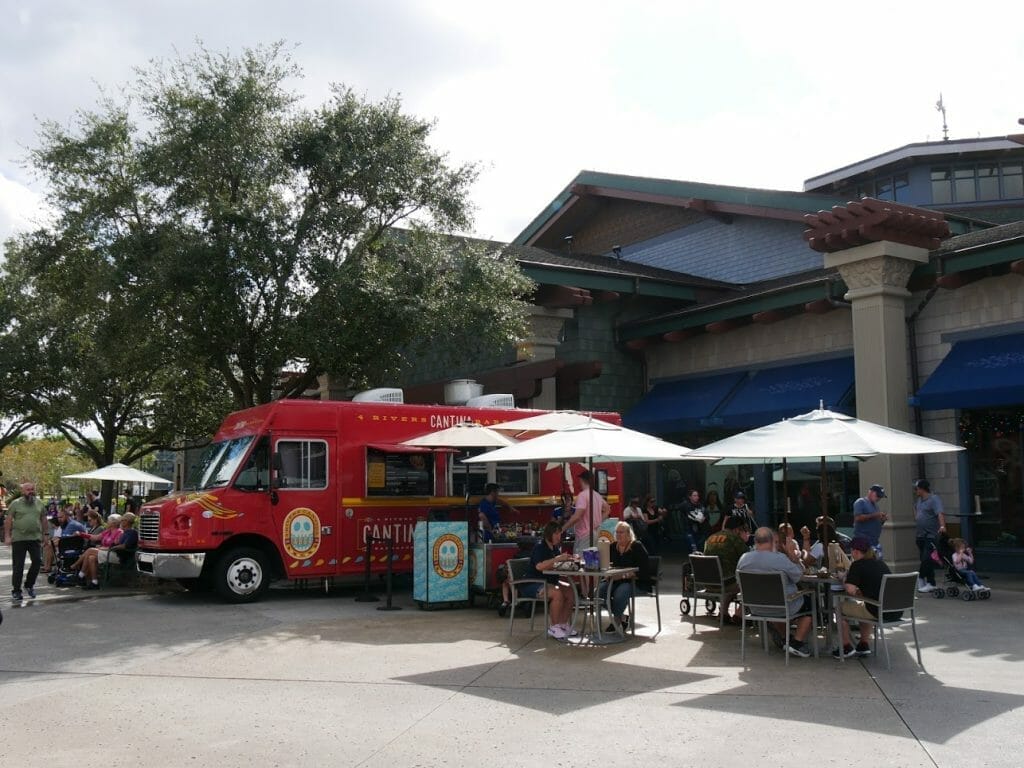 All that's left is just super fun things that you got to do, and that is Disney magic in and of itself!
This is a great idea for Disney solo trips and Disney adult trips as you won't have to worry about what the kids (or other people) want to do.
What are your thoughts on Disney World vacations with no planning? Let me know in the comments!
Get the All-American Travel Secrets!
Don't miss out on America's hidden gems!