Alright, people wondering how to ride Flights of Passage with little wait time.
Listen up.
After much research, I have found the solutions for you, and while I have my personal favorite suggestions, each has their own merits depending on your family and what type of person they are.
If you're reading this wondering "what's a Flights of Passage?" then this post doesn't pertain to you and you should probably check out my 7 Day Disney itinerary for first timers to help you plan your trip.
If, on the other hand, you're like "TELL ME MORE, I NEED TO KNOW, I have the actual Pandora land soundtrack, here we go."
Want insider Disney tips from an expert?
Join 4,000 others in weekly guides to Disney's hidden secrets, gems, and money-saving tips!
Flights of Passage has been open since the opening of Pandora, also known as Avatar Land at Disney's Animal Kingdom in 2017.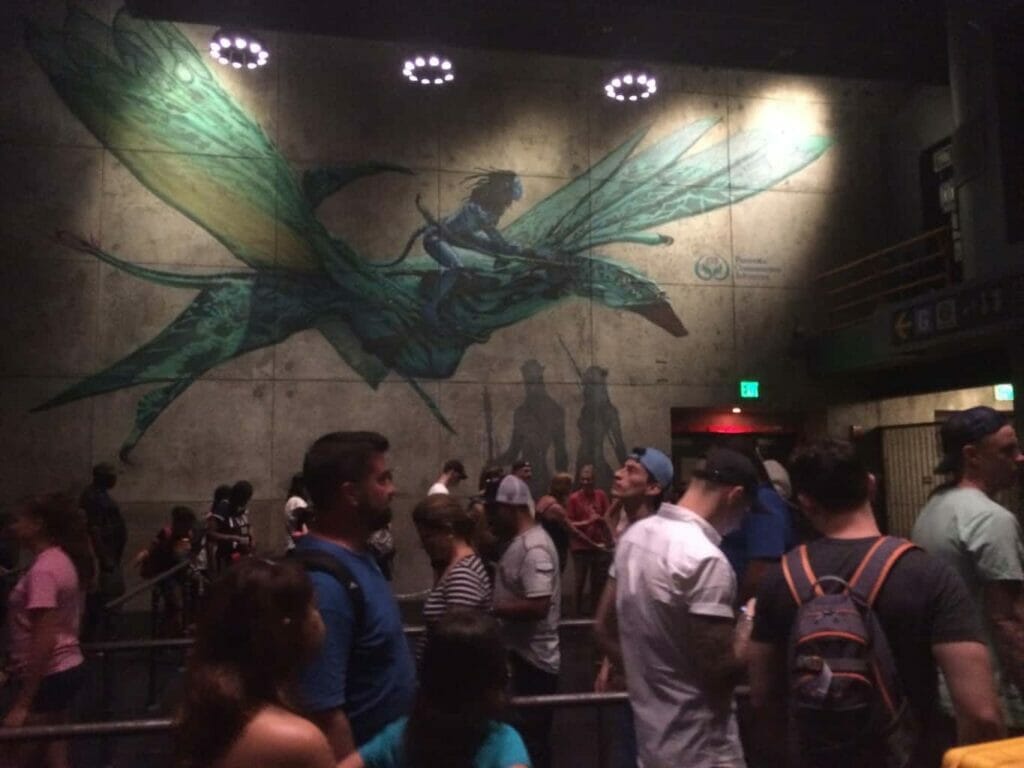 Since then, the lines have been incredibly long, with four hours being a wait time regularly seen during peak seasons.
When I first went on it, I waited about 2 and a half to three hours in stand-by.
This, of course, has led to it being the best Fastpass to get in Animal Kingdom, but Fastpasses are snapped up so quickly that people who book their Fastpasses at the earliest possible time for their trip often come up empty.
Now, after experiencing the first option I'm going to share for riding Flights of Passage without a long wait, I would actually recommend that you DON'T worry about a Fastpass for this ride.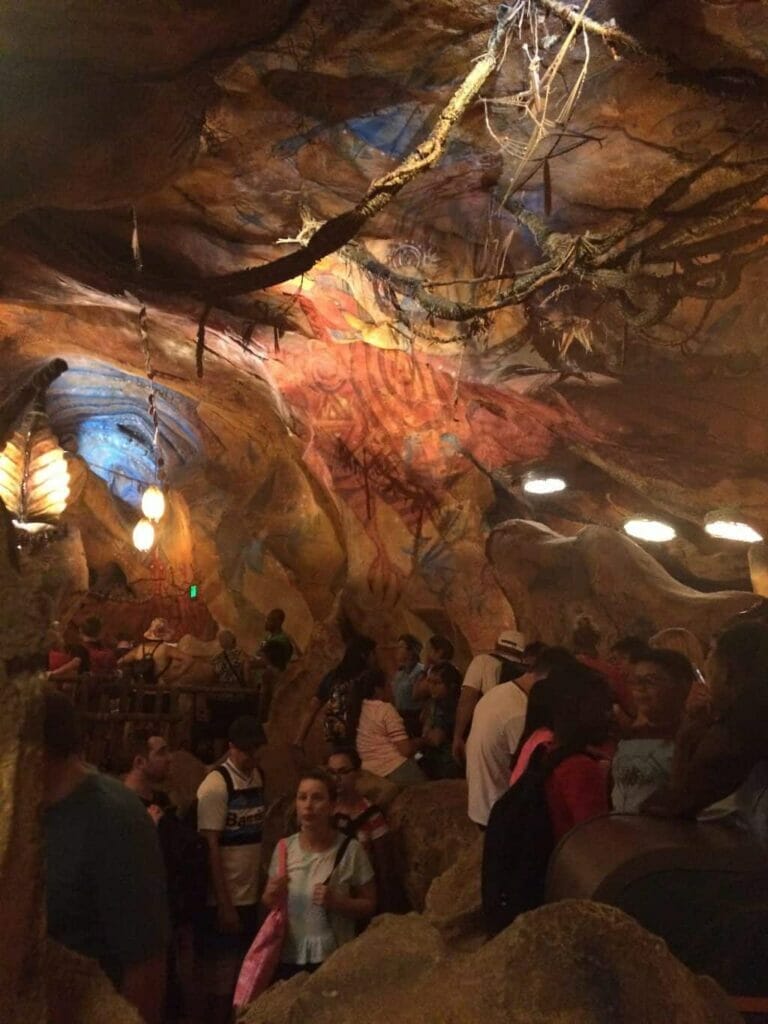 I KNOW, PEOPLE, I KNOW.
You'll understand more in a bit, but I just want to reassure you that all hope is not lost.
So let's say you haven't gotten a Fastpass, your trip is coming up, and there are no Fastpasses every time you log-on to try and check for more because it's Animal Kingdom at Christmas or something (hint: if you log into your Fastpass selections and then click: "modify" for an existing one, you can see what other Fastpasses are available to switch to in case Flights of Passage has become available).
You've got your Flights of Passage shirt and you're just looking for an excuse to wear it.
What do you do now?
Best Ways to Ride Flights of Passage at Animal Kingdom without a Fastpass
Option 1: Use the "Refresh" Method to Snag a Fastpass Closer to (or on) the Day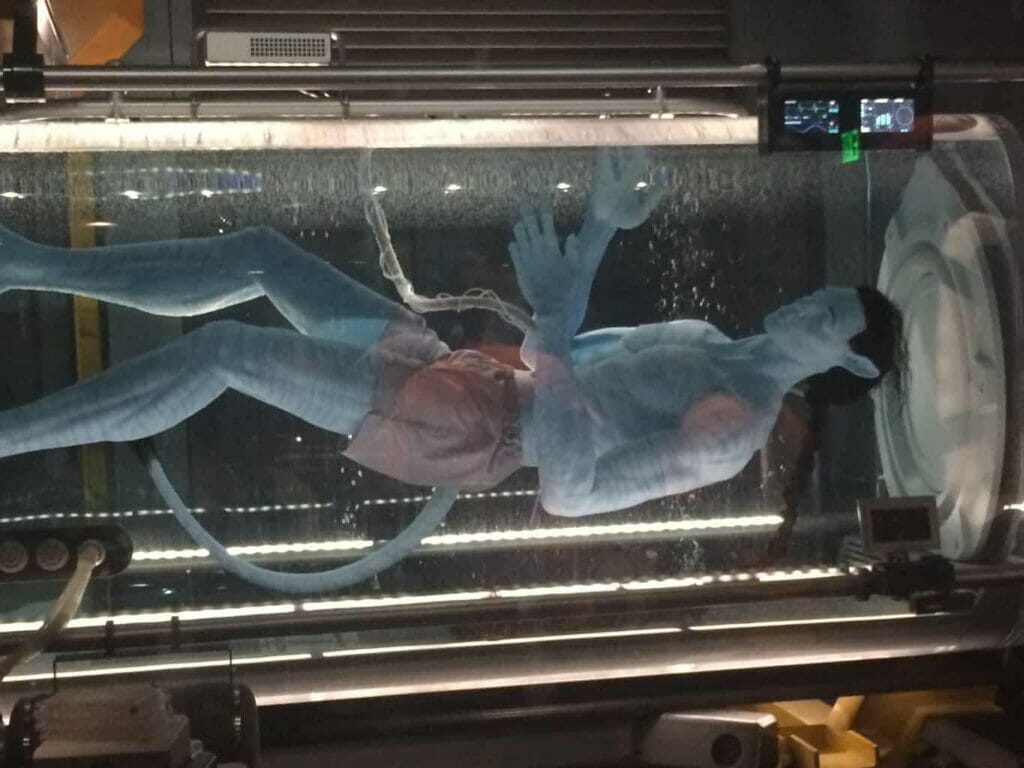 If you don't mind being glued to the My Disney Experience App on the day of your Disney vacation while waiting in other lines, it is possible to find a day-of Fastpass for Flights of Passage due to other people who have switched their plans and left Fastpasses open.
These are snapped up quicker than you can say "ride a banshee," but I'm just saying it does happen and if you are really intent on trying to get a Fastpass, it's worth a try.
People do this by using what's called the "Refresh" method, which you can read more about here.
In short, you're not just randomly checking for a Fastpass when you feel like it.
You're continually hitting "refresh" on your app over and over again until a Fastpass pops up.
Option 2: Get There for Rope Drop
This plan only works for you if you're a super duper morning person and don't mind a bit (a lot) of a rush first thing in the morning.
Rope drop is a classic technique used by Disney fans to get themselves in lines before other people.
We did it at Hollywood Studios this past Christmas to ride Slinky Dog Dash with great success.
"Rope drop" is when the park opens, so this only works if Animal Kingdom doesn't have Extra Magic Hours that day OR if they do, but you qualify for them because you're staying on Disney property.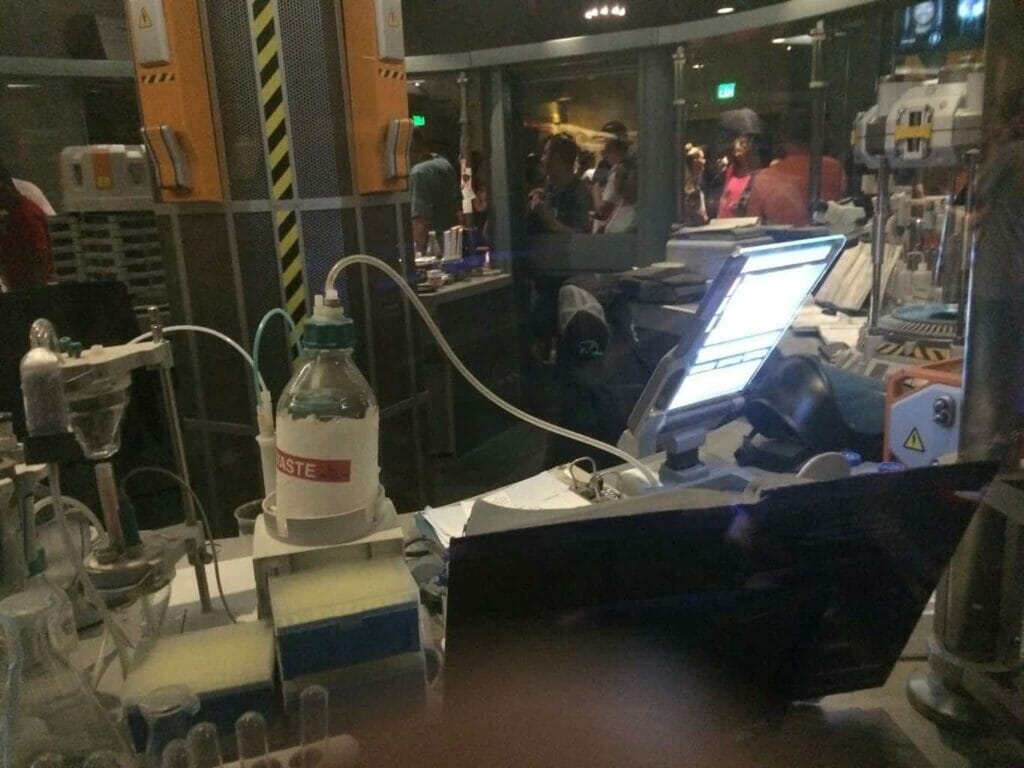 The trick is to get to the park way earlier than the park opens (again, either for regular opening or for Extra Magic Hours).
And I do mean "way" earlier. Not just like, 10 minutes before. Not 30 minutes before. Not even an hour before.
As far ahead as you can handle.
The idea is that when the park opens, you (and hundreds of your fellow fans who are doing the same thing) go straight to Flights of Passage to get in line, thus avoiding letting the lines grow all day.
People do report success with this plan, and I won't knock it as if you're a morning family then this is a good idea for you.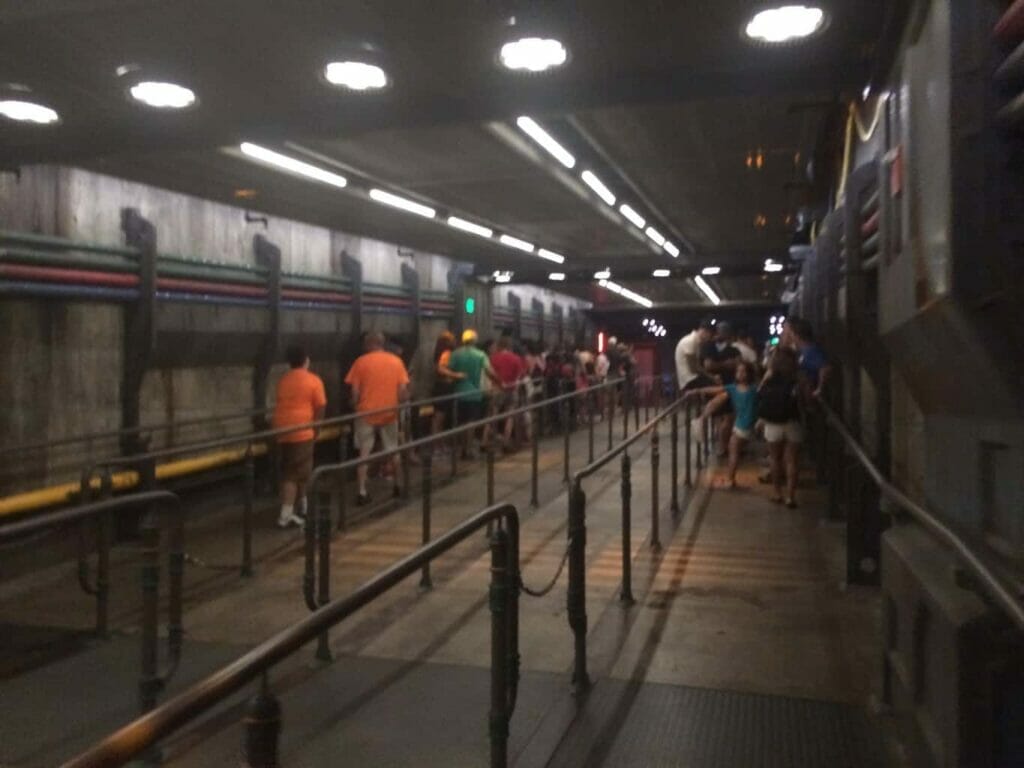 I don't necessarily love it myself because I'm not a morning person and also there's something about a panicked stampede to a ride that doesn't start my Disney day off right, but to each their own.
Option 3: Get in Light Right Before Park Close
This method of getting on Flights of Passage with little wait is definitely my favorite and I have tried and tested it enough to confirm that it is a really good option and works almost all of the time (I would say all but I haven't been and tried it every single night since the ride opened, so I don't want to make bold claims like that).
The idea is very simple – you can get in line for Flights of Passage up until the minute the park closes.
As long as you are in line before then, you can ride.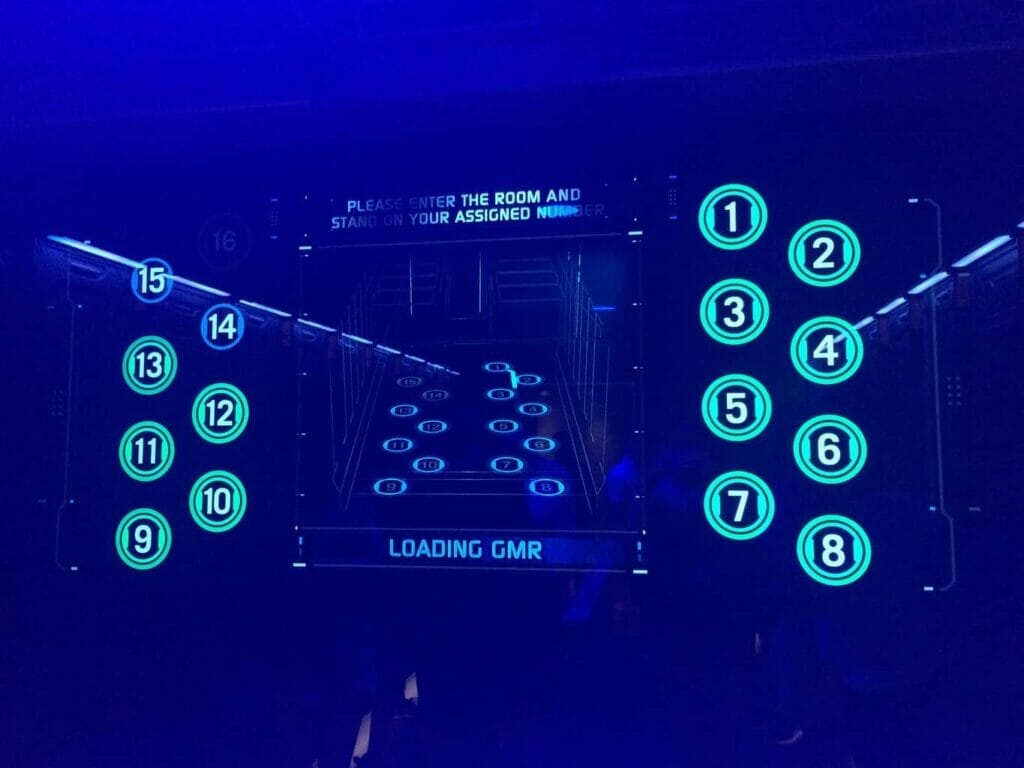 When we used this strategy, we got in line at 7:45pm with a park close of 8pm.
If we had waited until closer to 8, we would have had a shorter wait, but even at 7:45pm, we zipped through in about 30 minutes total.
30 minutes for Flights of Passage compared to 3 hours sounds GOOD TO ME.
The reason this works is because Fastpass slots end at park close.
So as soon as those people are filtered through, it becomes a case of the standby line being the only line and, well, it moves much faster.
We didn't stop for more than a minute or two in any one place in line – it was continually moving and yet we still had time to enjoy the queue.
That's the other reason I actually don't necessarily recommend a Fastpass for Flights of Passage – I love the theming of the queue and it's one of the best queues on Disney property, especially the second to last room before you board.
You miss this when you go on the Fastpass line, and I just prefer the best of both worlds – shorter wait time AND getting to experience some imagineering genius.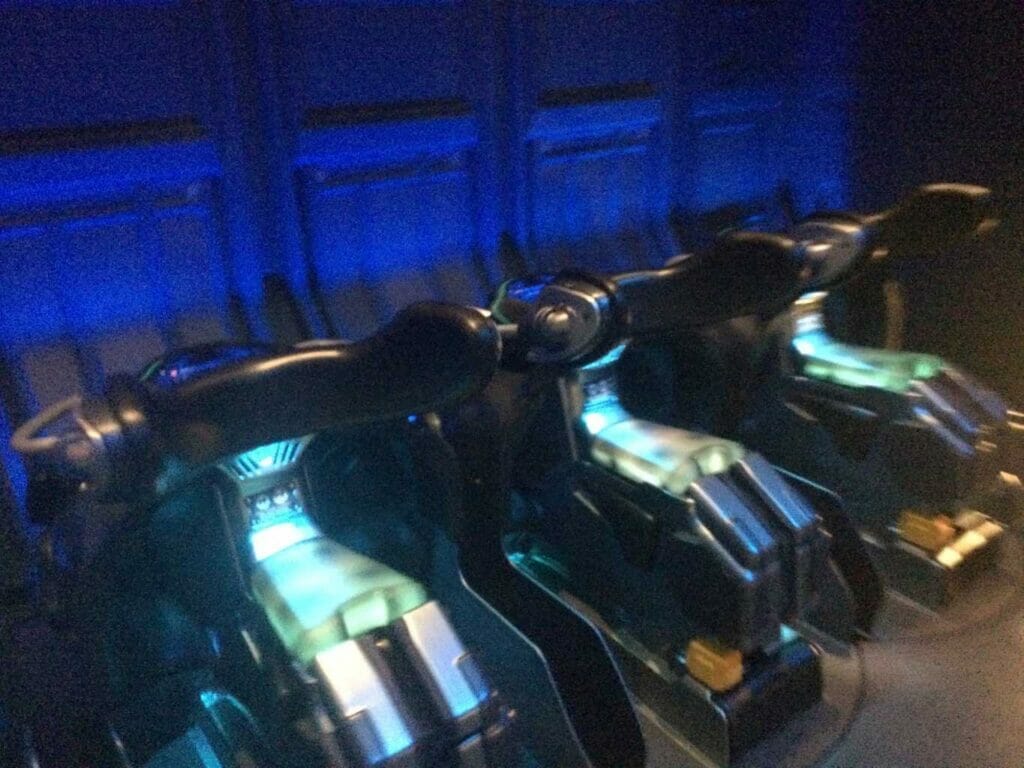 This method of riding Flights of Passage without a Fastpass also works for me because I don't have young children and am able to stay later than park close.
So if you've got a family of night owls, teenagers, or are just willing to stay a bit later at the park, this option is for you.
And the best part?
While everyone else is rope dropping Flights of Passage, you can head straight for other rides that will have 0 wait time, and then ride Flights of Passage after park hours so you're maximixing your in-park time.
Get the All-American Travel Secrets!
Don't miss out on America's hidden gems!