Disney's Hollywood Studio's newest ride, the Star Wars themed Rise of the Resistance in Galaxy's Edge, is the hottest ride in Disney World right now and will be for a long time to come.
In this post, we're going to guide you through how to ride Rise of the Resistance, as there is a special system you need to be aware of.
You can't just commit yourself to waiting in long as long as it takes, as only those with a "boarding pass" will be allowed to ride.
Note: this post covers the method for riding Rise of the Resistance at Disney's Hollywood Studios at Disney World, not Rise of the Resistance at Disneyland.
Want insider Disney tips from an expert?
Join 4,000 others in weekly guides to Disney's hidden secrets, gems, and money-saving tips!
Pssst – this printable Disney scavenger hunt is amazing
Since you're already looking up Disney guides, I just wanted to make sure you knew about this printable Disney World scavenger hunt created by a lifelong Orlando native and Disney World fan.
There are over 60 challenges with a full answer key and both Family and Grown Up versions and a bonus Disney Springs hunt for your non-park day!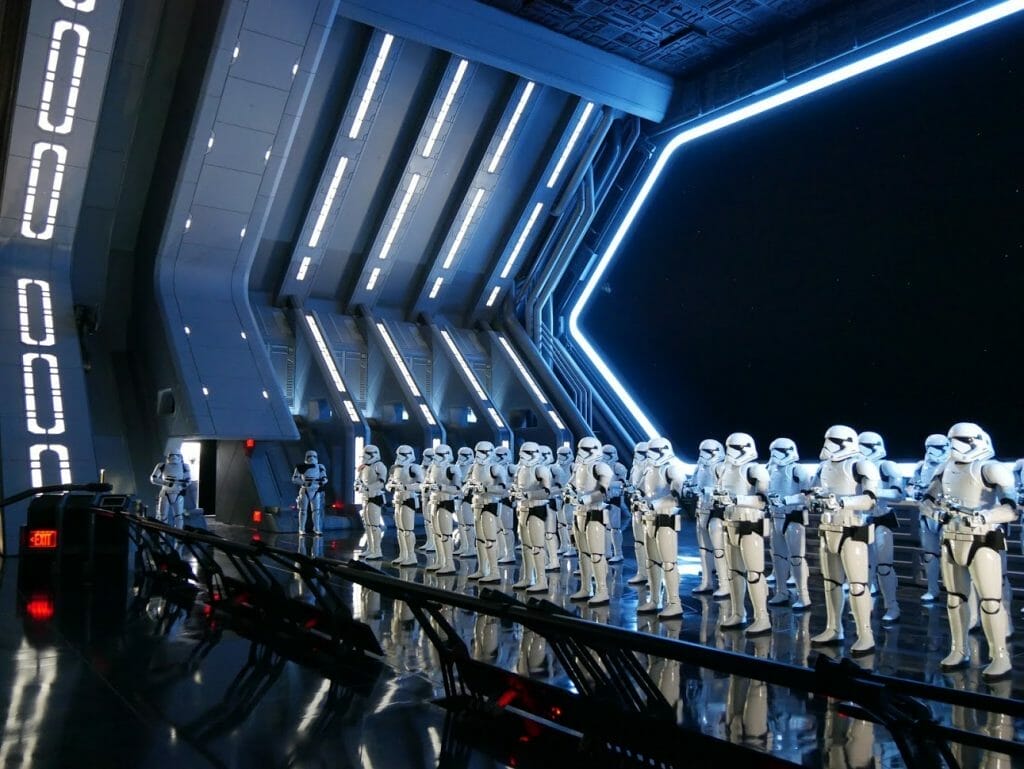 What to Wear on Rise of the Resistance
If you're coming to Rise of the Resistance as a Star Wars fan, you have to get in the spirit!
If you're got the little ones in tow, they are allowed to dress up and you've got option: check out this adorable Rey costume, this intense Darth Vadar costume, this little Poe costume, and this BB8 Fleece Hoodie.
For adults, I've compiled some amazing Star Wars T-shirts including this Yoda one for men and this Chewbacca one that will make you quick friends in Galaxy's Edge (or enemies once the bad guys find you…).
How to Get a Boarding Pass for Rise of the Resistance
The most important thing you need to know about how to ride Rise of the Resistance is the concept of virtual queuing and boarding groups.
Unlike other rides which use Fastpass and Standby lines, the only people allowed to get in line for Rise of the Resistance will have a virtual boarding pass that they obtain through the My Disney Experience app.
At park open, anyone in the park will be able to log on to the app and see a button that says "Join Boarding Group."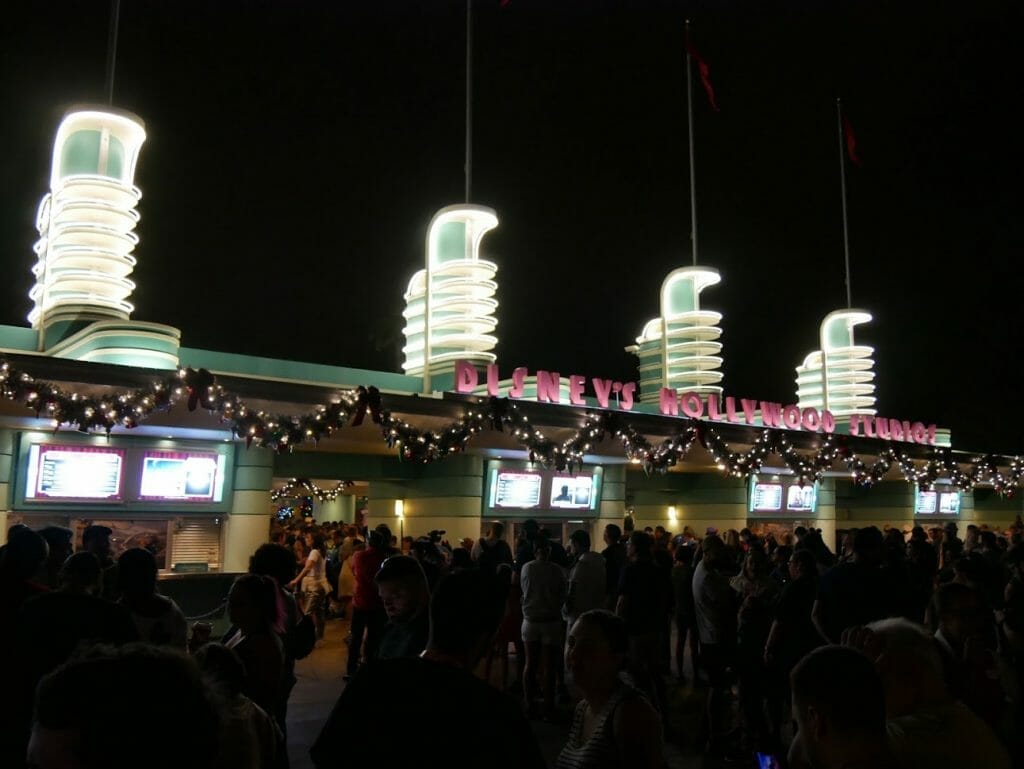 You need to click this as quickly as possible, and it will then let you choose who else is in the park with you that you're connected with on My Disney Experience.
You'll click continue, and it will assign you a "boarding group."
With so many people in the park trying to get boarding passes at the same time, the boarding groups may seem random – we got group 72, while someone else next to us got group 21.
But you have to remember that everyone is trying to get passes at the same time and the difference in boarding groups could be down to fractions of a second or a short lag on your phone or anything at all.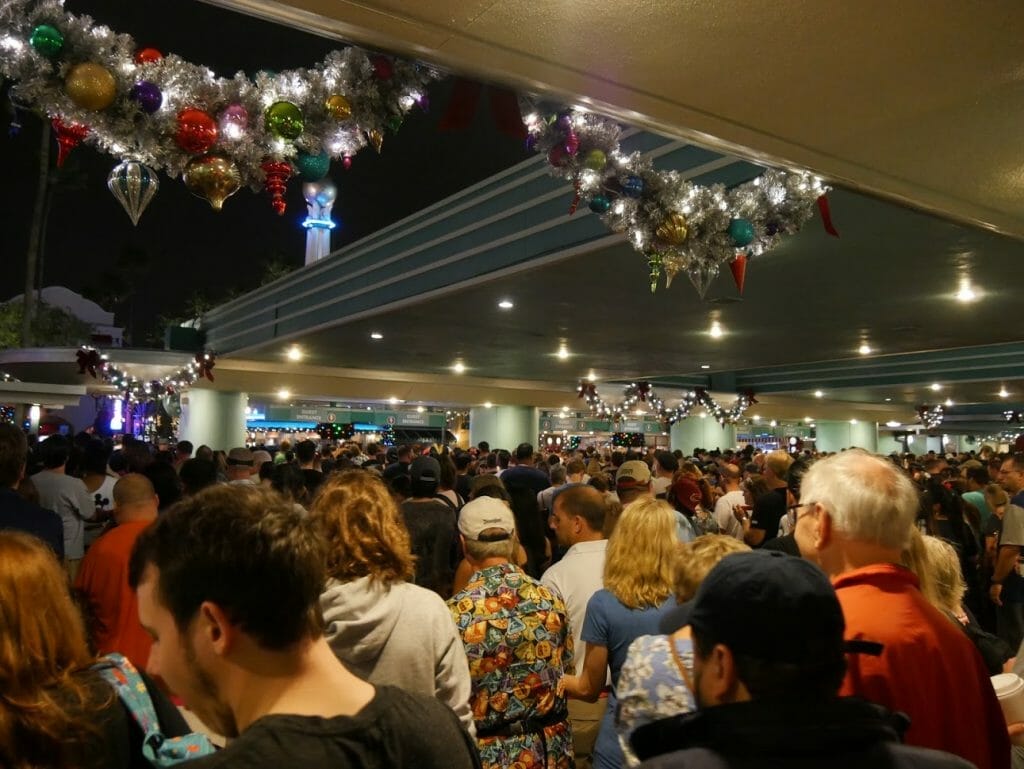 Do They Open Hollywood Studios Early for Rise of the Resistance?
Yes.
Because you need to be physically in the park to get a boarding pass and they open the boarding queue at park open, they start letting people into the park usually 30 to 45 minutes early.
This means that there isn't a stampede when the park opens as people know they are going to be able to get in.
However, no rides will be open before actual park open, and there will just be some shops and food options available for a quick service snack if you want one.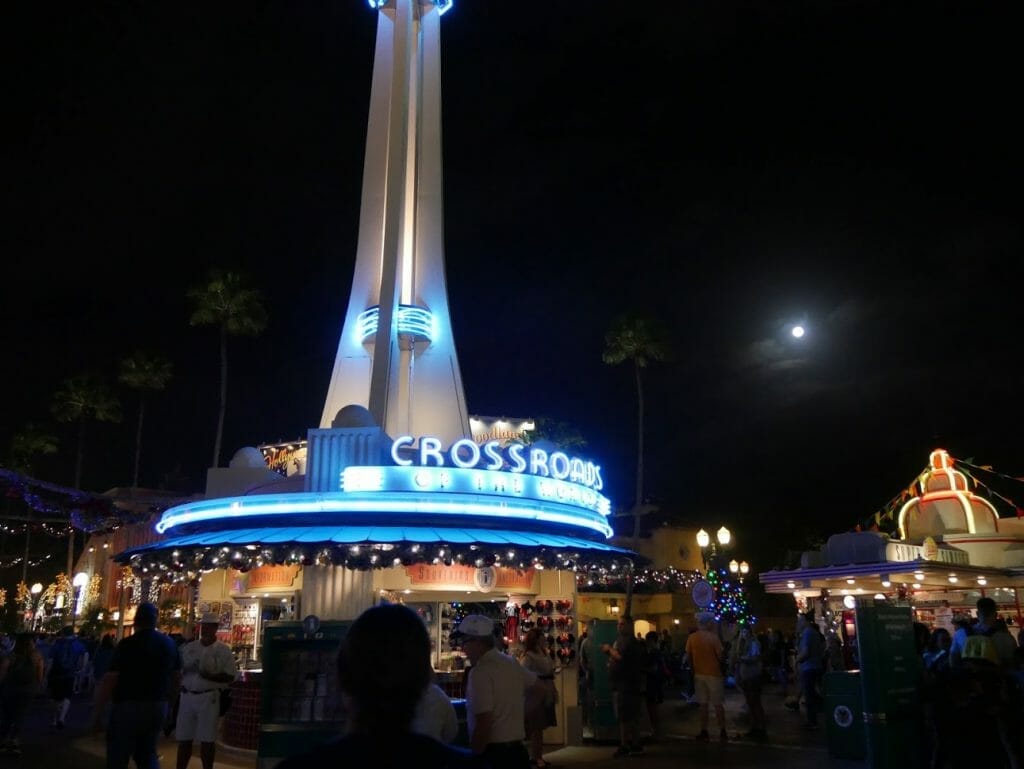 Where Should I Go Once I'm in the Park?
You can go anywhere you'd like in the main hub, but there will be barracades ensuring that you are not let into Galaxy's Edge nor Toy Story Land early.
Instead, you need to choose which one of these you would like to go to first (either rope dropping Slinky Dog Dash or Smuggler's Run) and wait in a mass of people.
At park open, they will walk you to the rides and they frown on crazy behavior like pushing other people over to get there!
If you don't want to be in the chaos of rope dropping a ride and just want to make sure you get your boarding pass, set up somewhere on a bench on the walk into the park before you get to the crazy crowds.
What Happens After I Get a Boarding Pass Assignment?
Once you are successful, you'll see which group you got and the app will let you know as the day goes on what boarding group they are up to.
You can turn on notification so that they alert you, or you can just keep checking. From there, enjoy the park.
You are also free to leave the park and come back later when it is turn for your boarding group.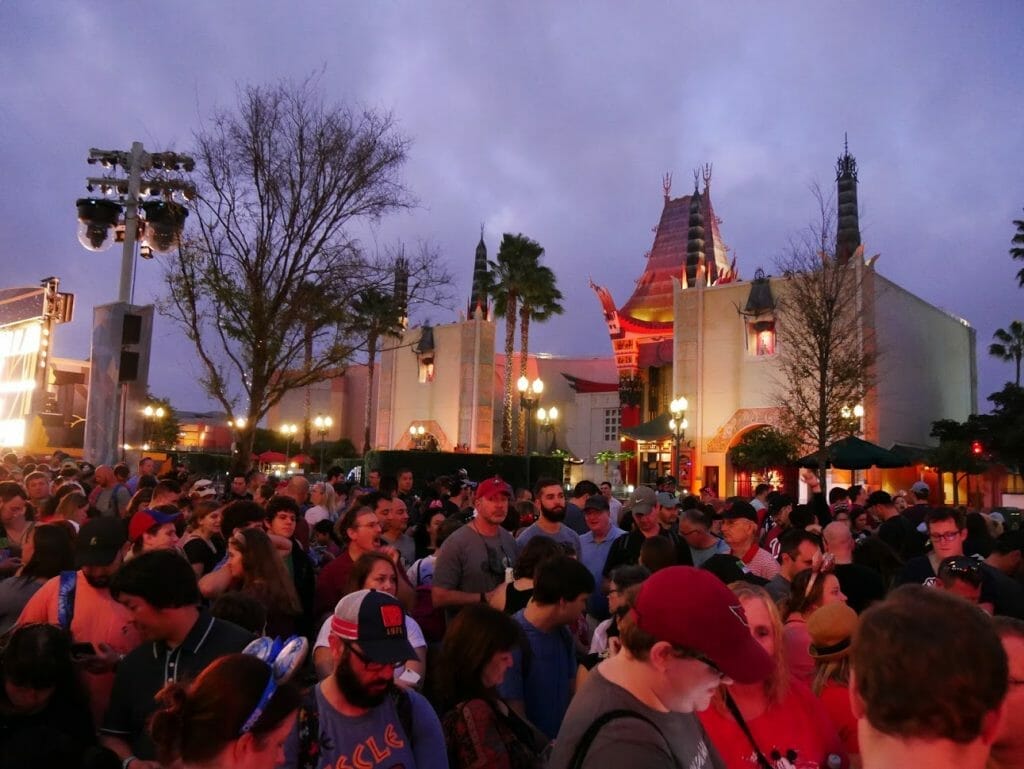 What Do I Do When My Boarding Group Comes Up?
When you see that they're allowing your boarding group to board, you've got an hour from when they first release it to get to the ride and get in line.
At the front of the line, there are cast members with tablets who will check your tickets and Magic Bands to make sure they are linked to the boarding groups currently being accepted.
From there, you get in the line as normal and weave your way through.
It took us about 30 minutes in line, but has taken others up to an hour or more depending on if the ride has gone down or a number of different factors.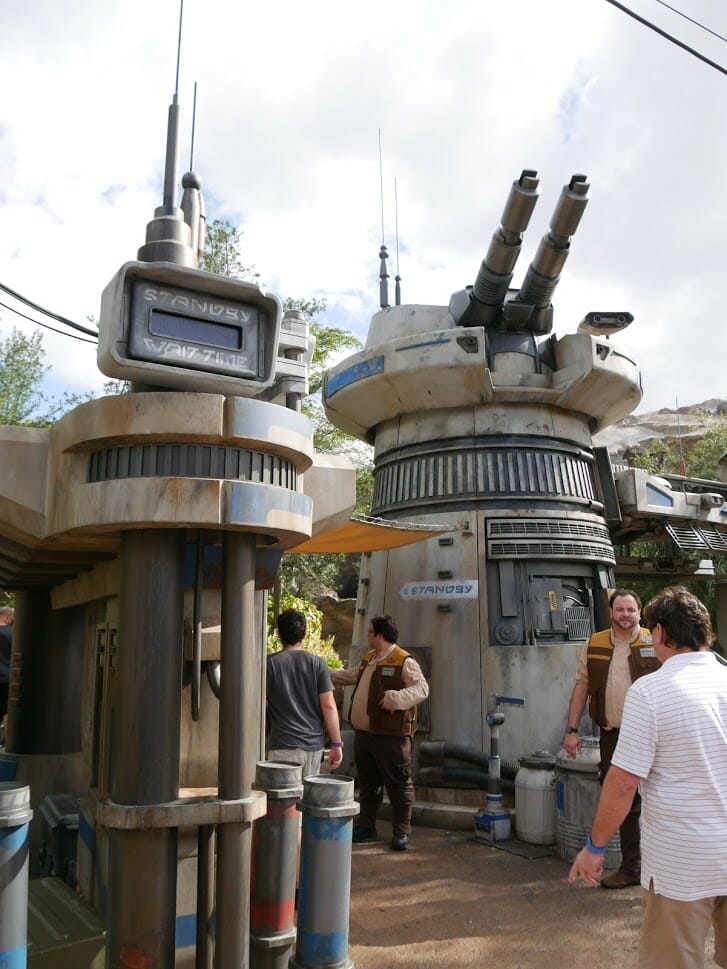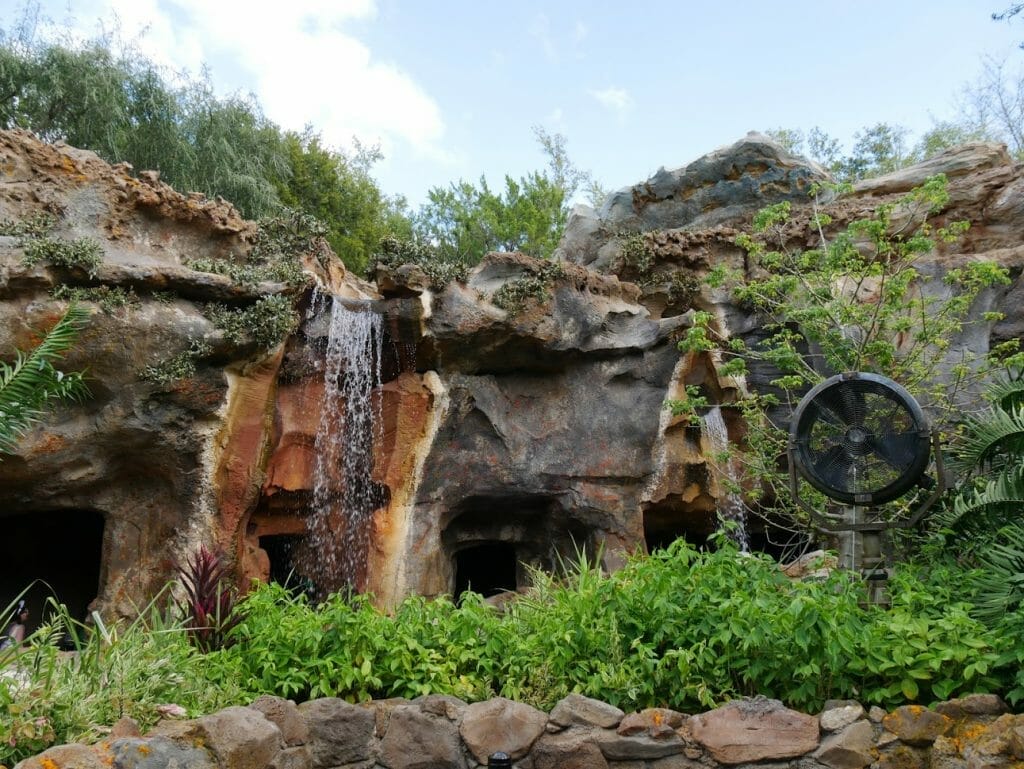 What's the Difference Between a Rise of the Resistance Boarding Group and a Backup Boarding Group?
If you are assigned a backup boarding group, it's likely that you weren't in the park at park open and they had already run out of regular boarding groups for the day.
The backup boarding group are also numbers (so you might get Backup Group 155, for example), but you will see a notice that they will only give you the chance to ride if they make it through the regular boarding groups in time.
It's a gamble, which often pays off, but sometimes, you'll be left disappointed.
It's still better than having arrived after all of the boarding groups and backup boarding groups are gone, though!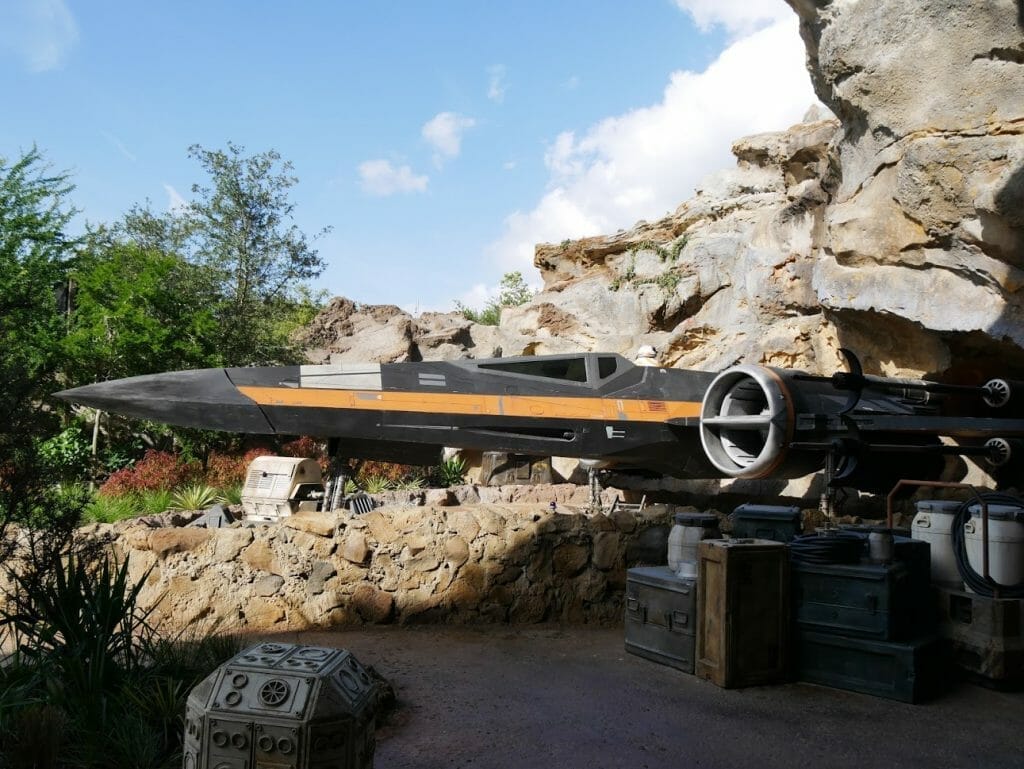 How Long Does it Take for the Rise of the Resistance Boarding Groups to Be Given Out?
The general advice is that if you're in the park at park open, you will be able to receive a boarding group.
However, they have run out in the past as early as just a few minutes after park open.
This isn't the case every time – sometimes they last say, 20 minutes after park open, but you won't want to stroll in at 10am for a 9am park opening and assume you'll get a pass.
And particularly if you're coming to Hollywood Studios at Christmas or another high attendance period, the competition to get a pass will be higher.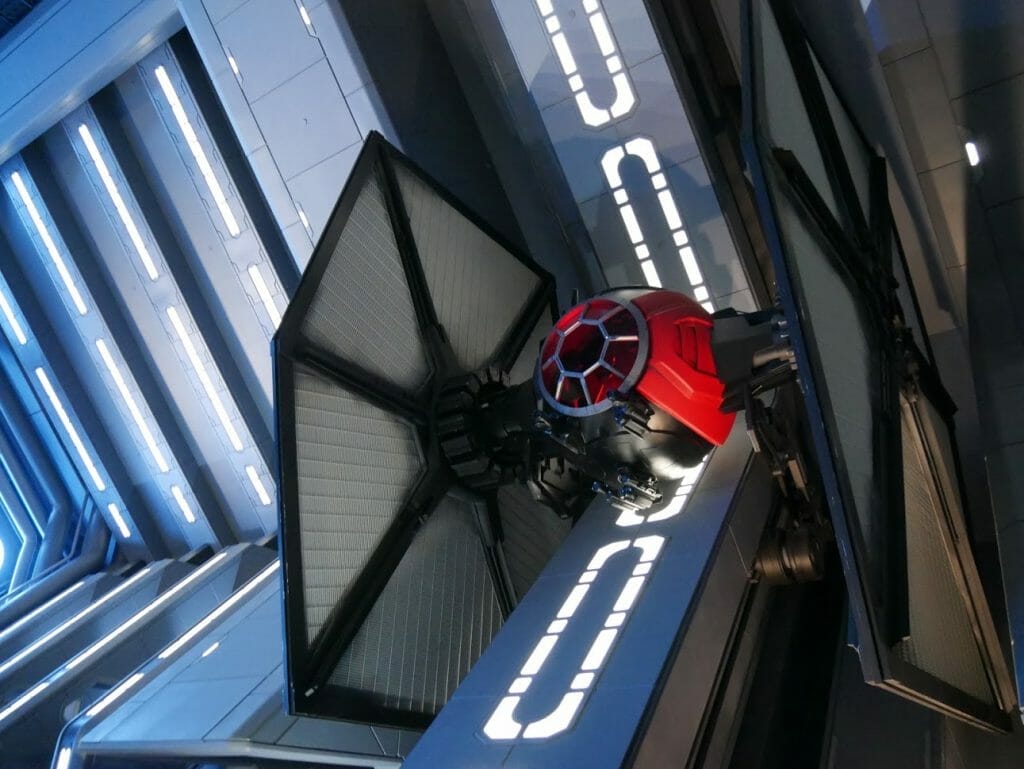 What Happens if They Don't Get to my Rise of the Resistance Boarding Group?
If you have a regular boarding group number, not a backup one, and your boarding group isn't called throughout the day because of ride failures holding up the system, the cast members have been known to be able to give out one day park tickets and Fastpasses to be able to come back and ride another day.
This isn't always automatic, so make sure you speak to someone before leaving the park.
Again, this is a contingency plan for Disney and the aim is to get all of the boarding groups through.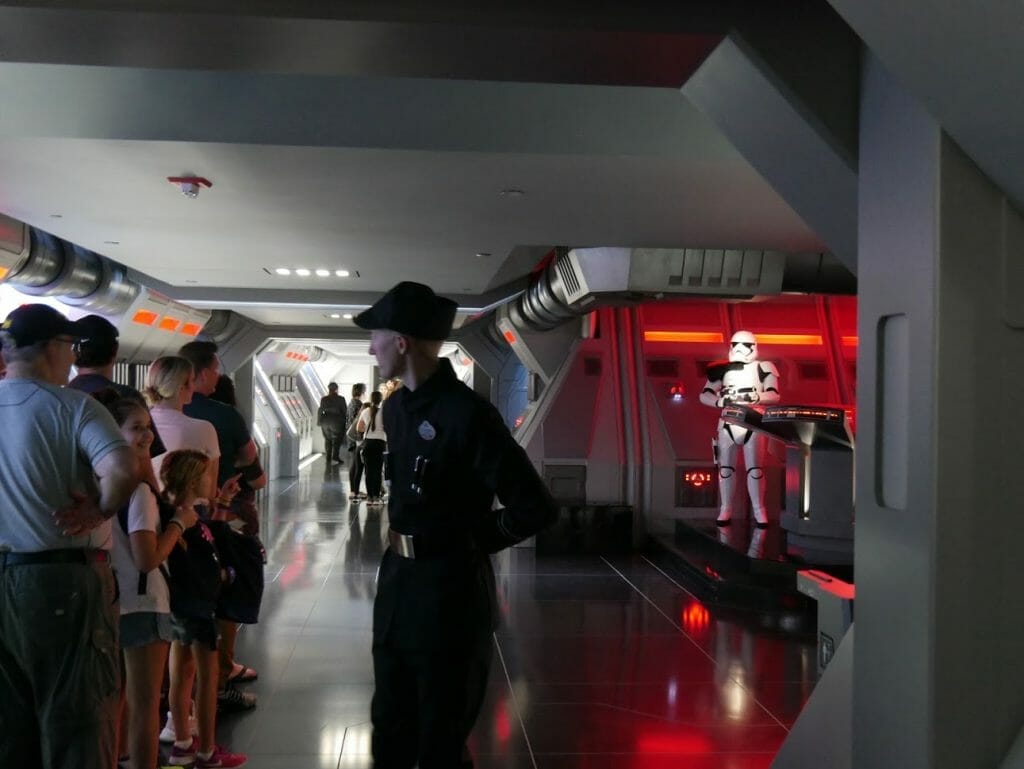 What if I Have Problems with my Phone while Trying to Get a Boarding Pass?
Unfortunately the system relies almost exclusively on technology, and sometimes technology fails us.
We made sure to have multiple people in our party on their phones and trying at the same time – this is the best way to ward off any tech issues, as once the first person gets in and gets everyone a boarding pass, it just won't let the others as they already have a boarding group, so there's no risk of making double reservations or being in different boarding groups.
Others suggest to line yourself up near a cast member under the blue Guest Experience tents who can help make reservations from their tablets or add people in your party to the group if something goes wrong.
This is a last resort option, but if you do fear you're going to have technical issues with the app, definitely make sure you're positioned near them when it comes time to join a boarding group.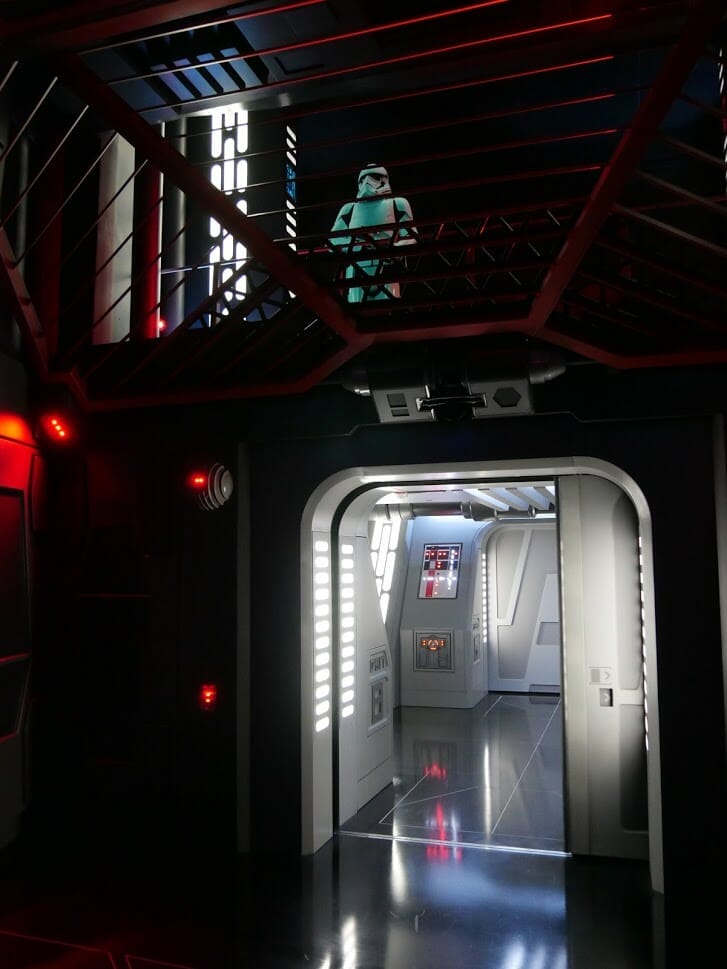 How Can I Get to Hollywood Studios in Time to Get a Boarding Group?
All transportation routes to Hollywood Studios will usually run early enough to get you there in time for park open, including buses and the Skyliner, but the surefire way to make sure you're at the turnstiles in time is to drive or take an Uber.
You can take an Uber or Lyft from any Disney resort, and this is the recommended option only because if your bus is somehow delayed or the Skyliner breaks down while you're on it, you're out of luck.
Get the All-American Travel Secrets!
Don't miss out on America's hidden gems!