If you're visiting Texas, you might already know there are many fun things to do in Plano to add to your itinerary.
From its historic downtown to restful parks to the fantastic evening activities like live music and delicious Texan smokehouses.
While Plano is much smaller than nearby Dallas, the fewer crowds provide a more relaxed vibe, so it's a fantastic place to make the most of the unique Southern culture but at a slower pace.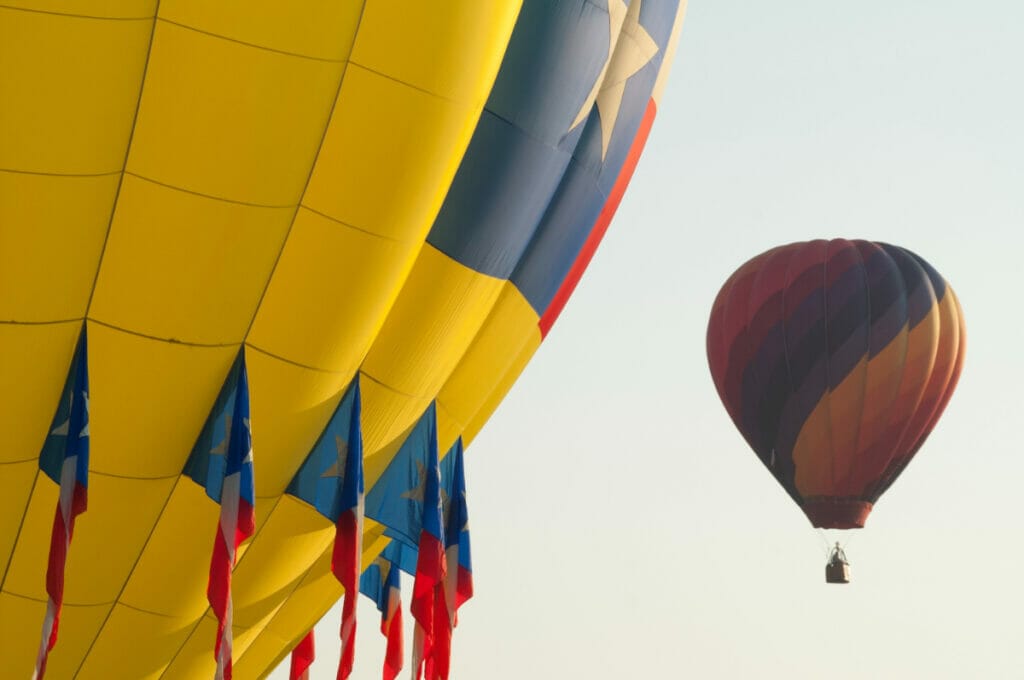 In fact, between the historical museums to art house cinemas, and the beautiful parks with outdoor activities, the best things to do in Plano, Texas, are as varied as they are fun!
This North Texas gem is also under 2 hours from Dallas, Fort Worth, and Arlington, so don't miss Plano if you're traveling nearby!
Looking for more expert Texas travel guides? Check these out!
1. Canoe or hike in Oak Point Park and Nature Reserve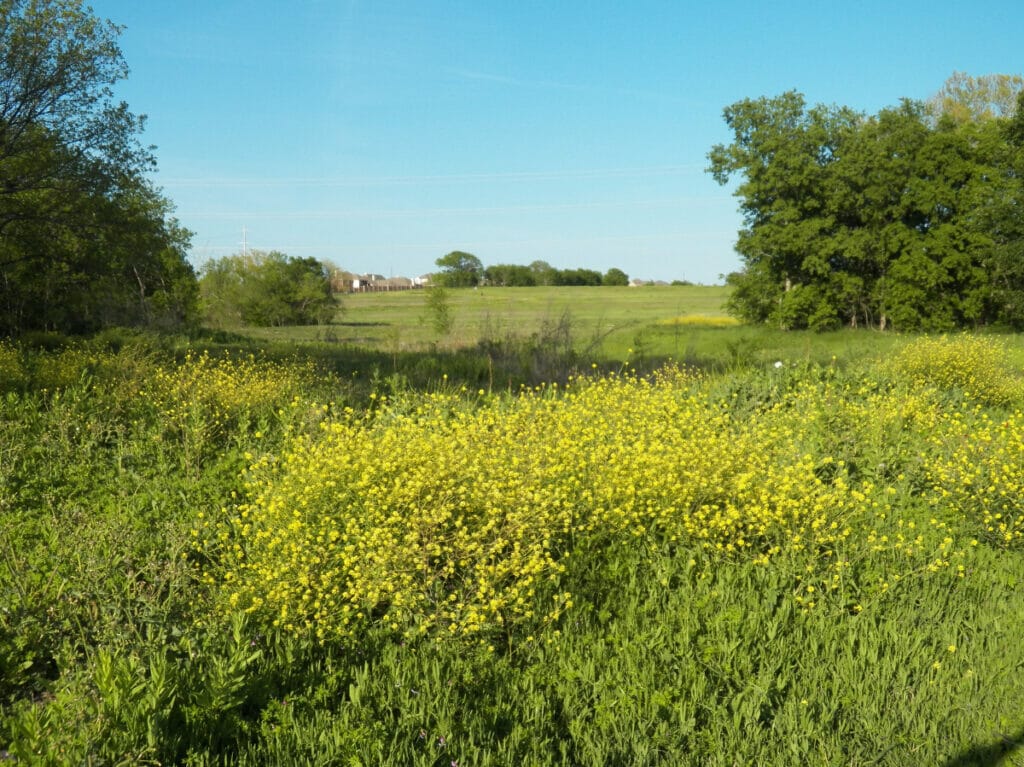 If you're looking to escape the city, Oak Point Park is the perfect place to rejuvenate with a woodland walk.
The pretty streams and forest views offer some beautiful trekking paths across the 800-acre reserve.
Alternatively, bring a canoe or kayak and enjoy the scenery from the water.
Opening Hours: 5 am – 11 pm daily
Address: Oak Point Park & Nature Reserve 5901 Los Rios Blvd, Plano, TX 75074
2. Go Ape Zipline and Adventure Park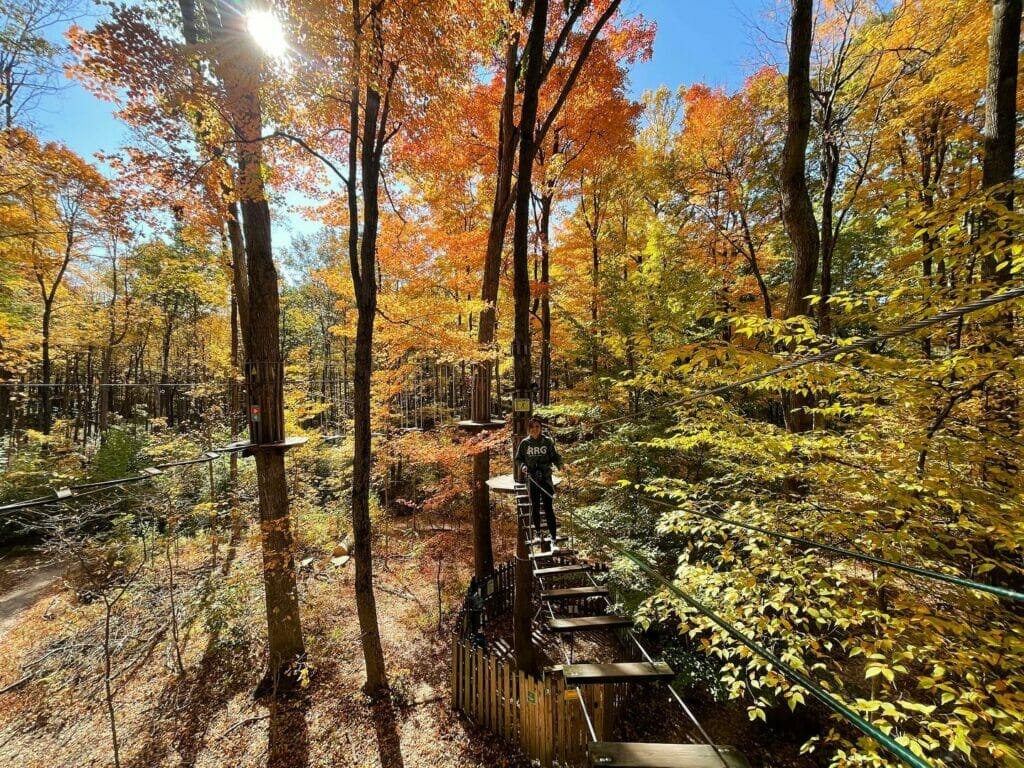 If you're more about adrenaline than relaxation, don't miss the Go Ape Zipline and Treetop walk!
This fun outdoor activity contains a series of 28-foot-high walking platforms, rope ladders, and bridges that wind around the canopies of the park.
The highlight is five ziplines, the longest of which sweeps 423 feet across the forest floor.
Opening hours: 9 am – 5 pm (closed Monday and Tuesday)
Address: Go Ape, 5901 Los Rios Blvd, Plano, TX 75074 (located in Oak Point Park and Nature Reserve)
3. Get Spooked at Dark Hour Haunted House
If you're looking for the top things to do in Plano, but ziplining isn't what gets your heart racing, then no doubt this haunted house will!
As you walk through the house, hopefully, you'll have time to appreciate the attention to detail in the design – in between the spooks, of course.
From mechanical props to live actors, Dark Hour Haunted House is here to bring your greatest fears to life… but in a fun way.
Promise!
Experiences include a zombie apocalypse scenario and holiday-themed fright fests to keep you spooked all year around.
So horror fans, you are in for a treat (and a scare)!
Opening hours: 7 am – 11 pm, Fridays and Saturdays
Address: Dark Hour Haunted House, 701 Taylor Dr, Plano, TX 75074
4. Revisit history at the Interurban Railway Museum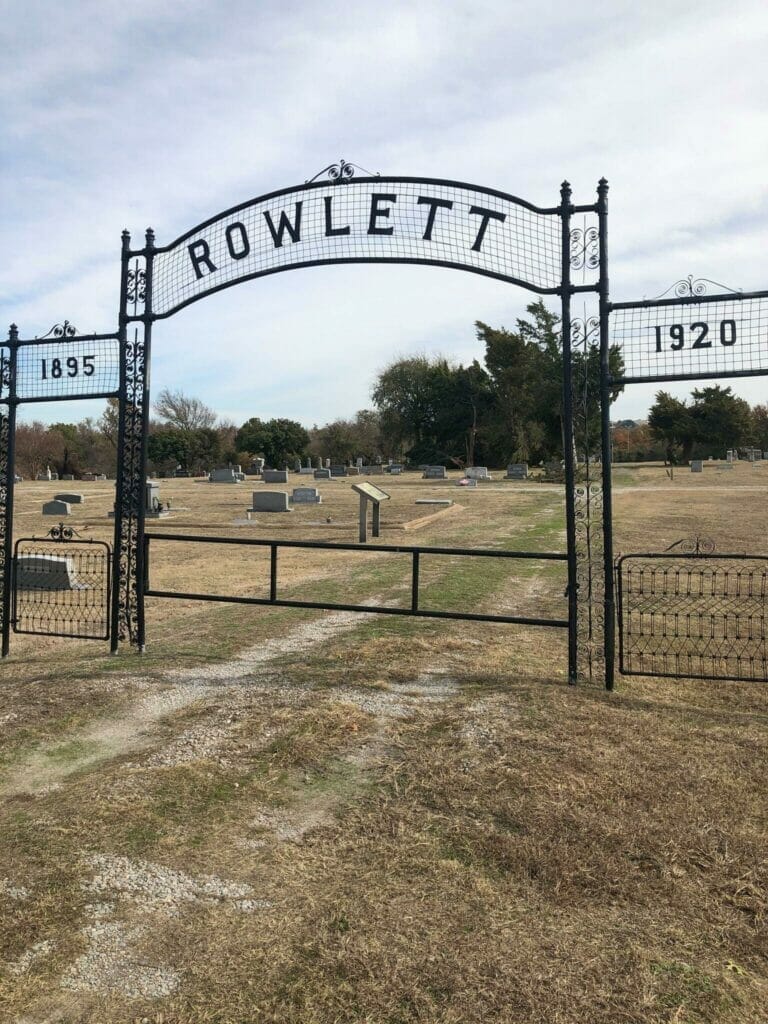 Completed in 1908, Plano Station was once the home of the Texas Electic Railway until its closure in 1948.
Today, the heritage site is listed on the Lone Star State's Register of National Historic Places.
Visitors can now enjoy the historic train station as part of the Interurban Railway Museum, which reinvented the station as a museum back in 1990.
Visitors can step back in time by stepping into the now-restored carriages, which once were part of the Texas Electric Railway.
You'll learn how the electric railway worked through the interactive exhibits.
Opening hours: 11 am – 4 pm Tuesday – Friday, 1 pm – 5 pm on Saturday (closed on Sundays and Mondays)
Address: Interurban Railway Museum, 901 E 15th St, Plano, TX 75074 (located in Haggard Park)
5. Shop and Eat in Historic Downtown Plano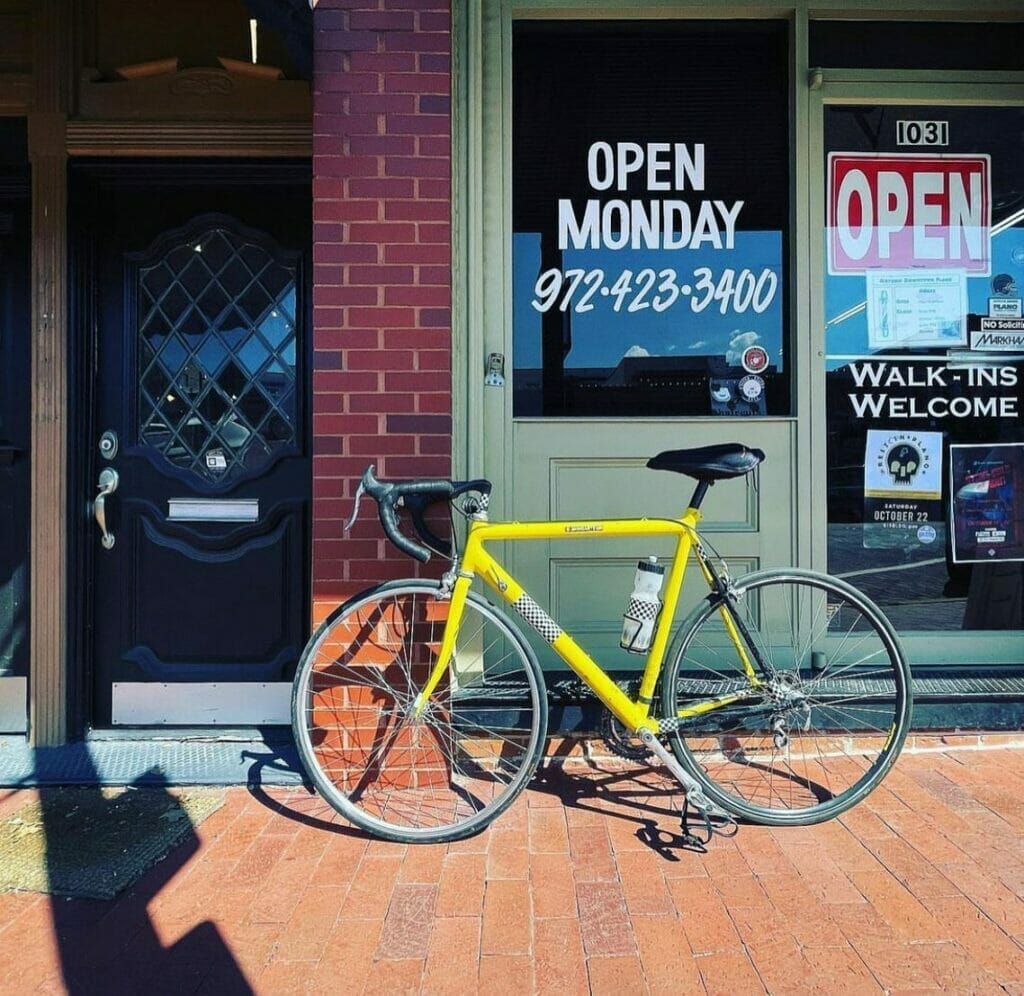 Historic Downtown is the place to go for the best of Plano's art and culture.
The earliest buildings here date back to 1896, and you'll spot a few preserved historic buildings as you wander around.
The district is also known for being a lively hub, home to some of the city's best restaurants and shops.
It's a great place to grab a coffee or visit for seasonal Plano activities in the evening.
Check the Downtown Plano event calendar to see what events will be playing during your visit, as Downtown is assuredly the place to be for performing arts and live music.
Alternatively, take a Downtown Plano Walking Tour to find out all the best foodie spots in the area with a local guide.
You'll learn all about the history and highlights of Plano as you tuck into some delicious bites and cocktails.
Address: 1021 E 15th St, Plano, TX 75074
6. Mountain Bike in Arbor Hill Nature Preserve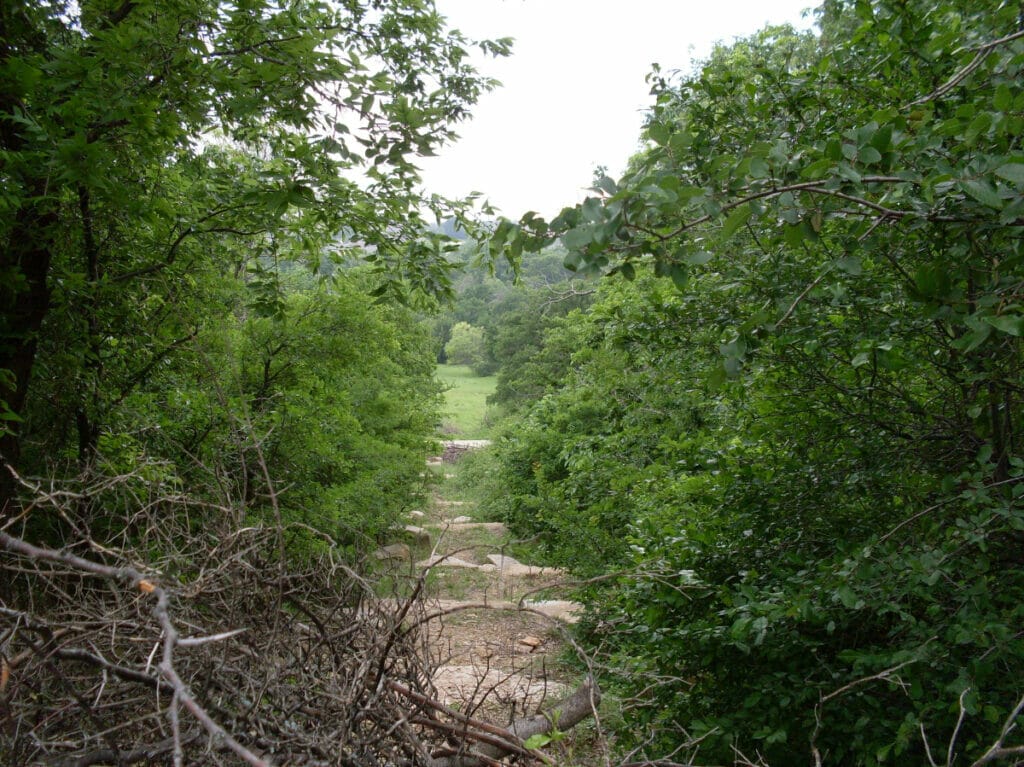 Arbor Hill Nature Preserve is just a 25-minute drive from Plano, making it a great place to trek or cycle close to the city.
The 200-acre preserve has over 3.8 miles of maintained backcountry paths and a dedicated mountain bike path.
Opening Hours: 5 am – 11 pm daily
Address: Arbor Hill Nature Preserve, 6701 W Parker Rd, Plano, TX 75093
7. Go back in time at the Heritage Farmstead Museum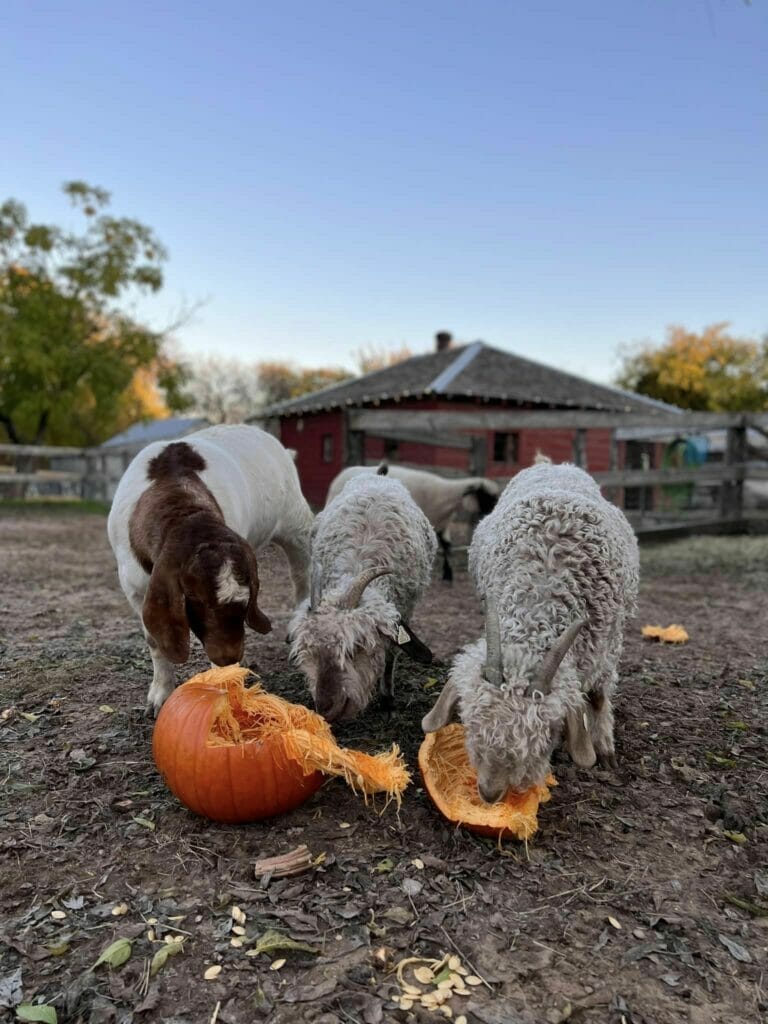 The Heritage Farmstead Museum is undoubtedly the best thing to do in Plano for history lovers!
It's a living history museum, so it's immersive as it is informative – great for those who prefer to experience history in a more 'hands-on' or visual way.
The museum is dedicated to showcasing the reality of life for those who lived here from 1890-1930.
At this time, this area was home to wheat and sheep farmers who came to make their living in the Texas backcountry.
Covering 365 acres of old farmland, you will spot cute donkeys and goats among its remaining animal inhabitants!
The small museum, farmhouse, and other grounds offer further interactive education into the farming history of Plano.
But the museum shows much more about their way of life than farming!
From the single-room schoolhouse to the outhouses, the living museum helps paint a picture of what it would have been like to live in Plano a century ago.
Opening Hours: Check the Heritage Farmstead Museum website for up-to-date opening hours, as they vary depending on yearly events.
Address: Heritage Farmstead Museum, 1900 W 15th St, Plano, TX 75075
8. Relax in Bob Woodruff Park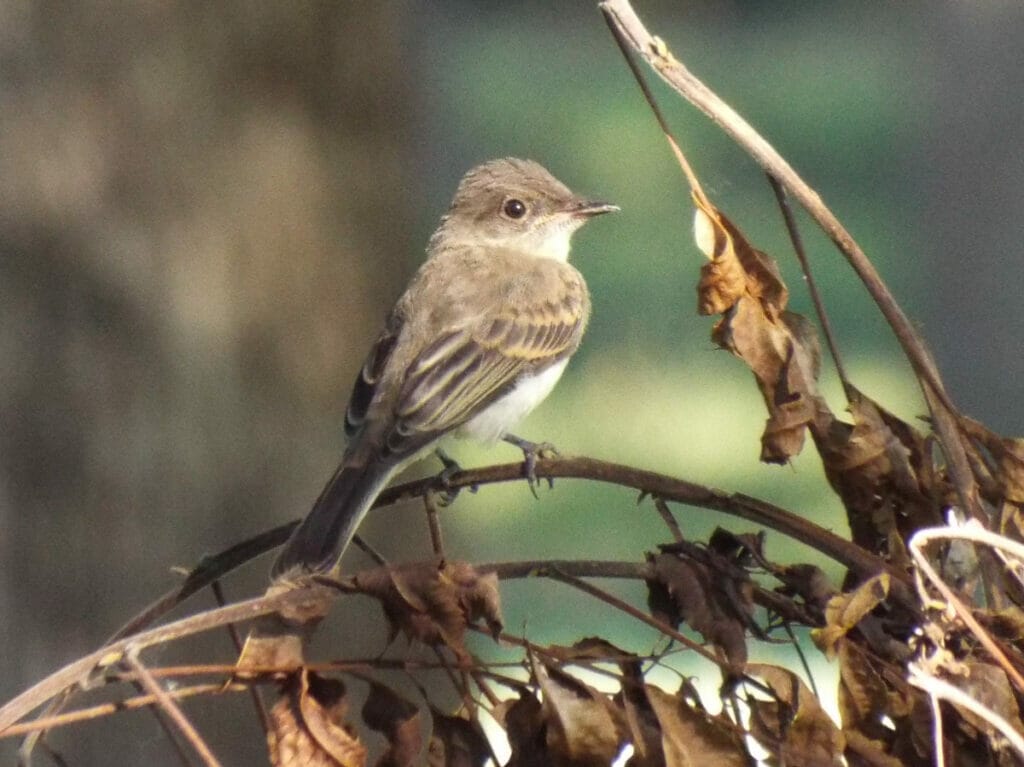 From the lakeside trail to open grassy spaces, this park is fabulous for picnics, fishing, or walking.
The pavilion, playground, fishing pier, and sand volleyball courts make it a popular local spot.
The trail is part of the larger City of Plano trails system, which passes through an exciting mix of urban and green spaces.
Alongside the more extensive section at Oak Point Reserve and the Sante Fe Trail, it also passes by the lake at Bob Woodruff Park.
The dog park is a cute spot to see the local pups swimming in the pond and chasing each other around the open spaces.
Plano is a super pet-friendly destination, with over 4300 acres of green spaces and even pet-friendly hotels!
Opening Hours: 5 am – 11 pm daily
Address: Bob Woodruff Park, 2601 San Gabriel Dr, Plano, TX 75074
9. See Dallas TV locations at Southfork Ranch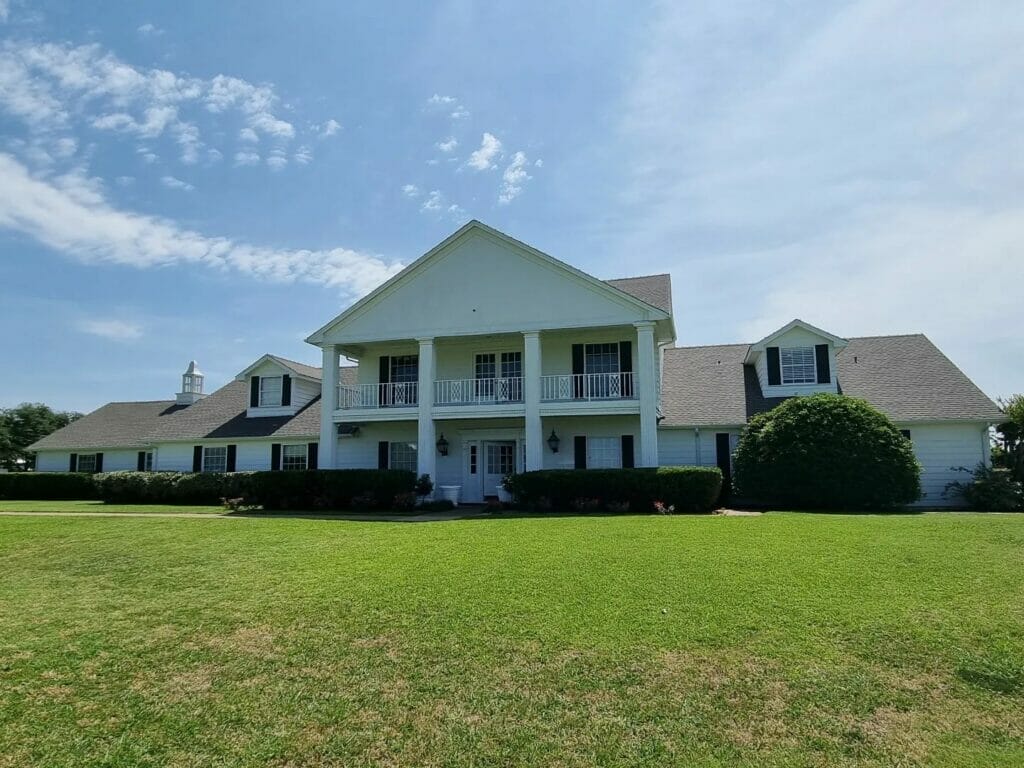 If you've already seen the TV show 'Dallas,' you already know Southfork Ranch!
The Ewing Mansion was heavily featured on the show and remains a highlight of this 63,000-square-foot event space.
Today, Dallas fans can take a guided tour of the famous Texas ranch, where you'll spot where legendary moments from the series took place, both on the ranch grounds and inside the Ewing Mansion itself.
Then, you can relax on the beautiful grounds after seeing the props and memorabilia inside the Dallas Legends exhibit.
The Southfork Ranch Trail Rides are a better fit for younger visitors, where you can explore this expansive space on horseback.
Opening Hours: 10 am – 4 pm, Tuesday to Sunday. Event and tour times may vary.
Address: Southfork Ranch, 3700 Hogge Dr, Parker, TX 75002 (a 15-minute drive from Plano)
10. Picnic at Breckenridge Park
This 417-acre park is the perfect spot to stop for a picnic during a day out in Plano.
Aside from the many softball and soccer fields, the relaxing waterside views make it a comfortable place to recharge outside the city streets.
The various pavilions, playgrounds, and scenic fishing pond area mean there are plenty of different places to wind down in whatever way suits you best.
Opening Hours: 5 am – 10:30 pm
Address: Breckenridge Park, 3555 Brand Rd, Richardson, TX 75082
11. Watch a movie at Angelika Film Center
If you're interested in independent and art house cinema, Angelika Film Centre is one of the best Plano things to do for film enthusiasts.
Alongside its aesthetic interior and vintage movie posters, the cinema holds five screens to enjoy the best of contemporary cinema and cult classics.
Opening Hours: Visit the Angelika Film Center website for current movie screenings
Address: Angelika Film Centre, 7205 Bishop Rd e6, Plano, TX 75024 (located in The Shops at Legacy)
12. Get creative at Crayola Experience Plano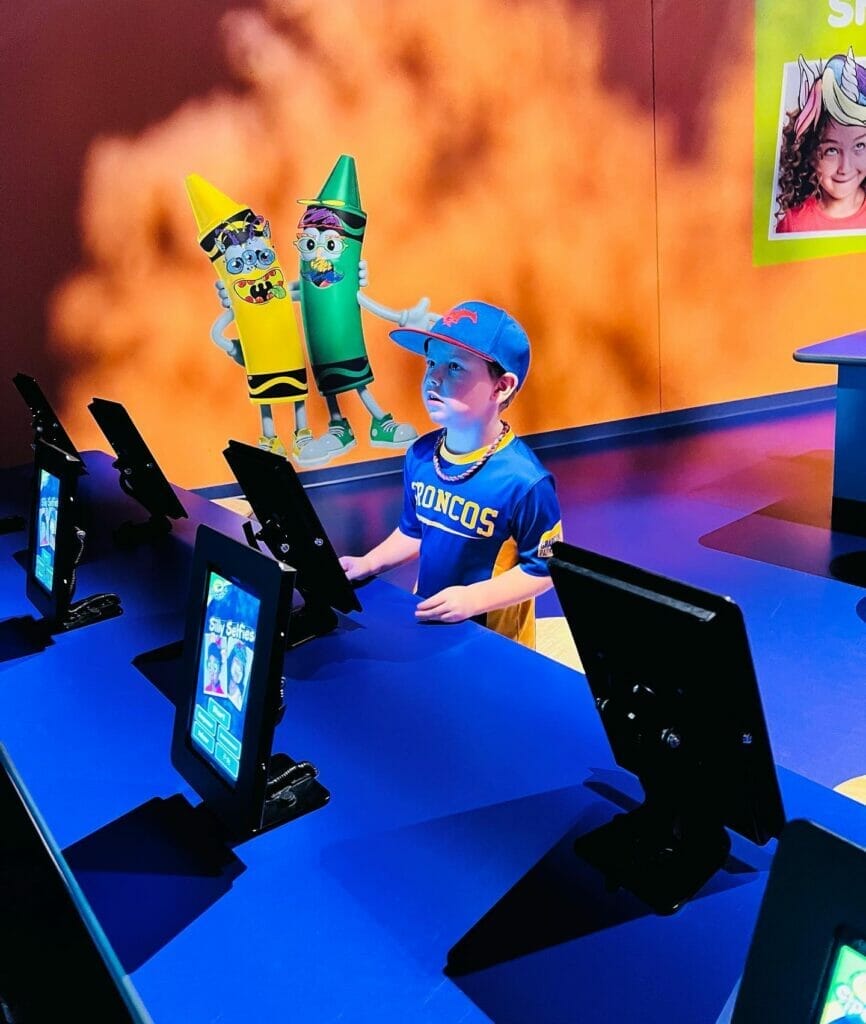 The Crayola Experience is one of the most popular things to do in Plano for kids.
This family attraction is, unsurprisingly, about inspiring creativity in our young ones!
The art-related fun goes well beyond coloring (though that's a fun place to start).
Visitors can create their Crayola crayons or melt them to mold them into unique designs.
For older children, there's also a range of arcades and traditional board games to keep them entertained for hours.
Opening hours: 10 am – 5 pm, daily
Address: Crayola Experience Plano, 6121 W Park Blvd Suite A100, Plano, TX 75093 (located in The Shops at Willow Bend)
13. Get inspired at ArtCentre of Plano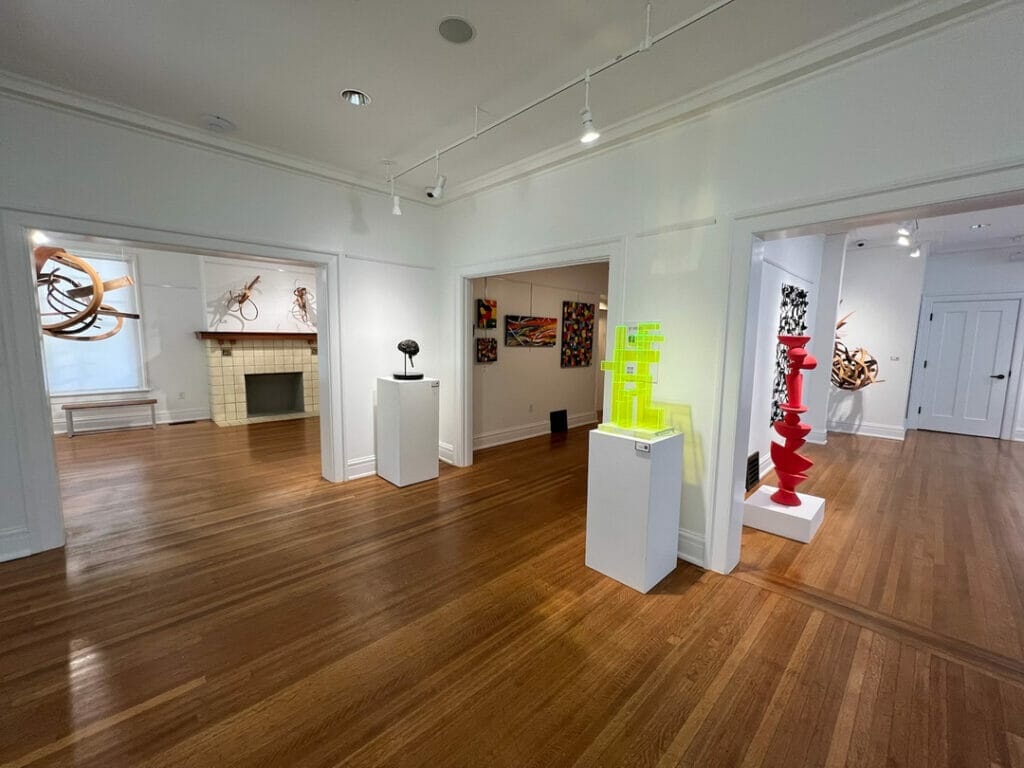 If you're looking for more prestige in your art exhibits, don't miss the ArtCentre of Plano.
The art gallery is known for its beautiful displays, which showcase the work of talented artists around Plano – both contemporary and historical.
From the American and African history collections to the stunning garden, it's a charming spot to spend some time.
Check out their event calendar before you arrive to see if they're holding any special events during your visit to Plano, such as a wine tasting or fun scavenger hunt.
Opening Hours: 10 am – 5 pm, Tuesday – Saturday
Address: ArtCentre of Plano, 902 E 16th St, Plano, TX 75074 (located in Haggard Park)
14. Thrift at Dallas Vintage Shop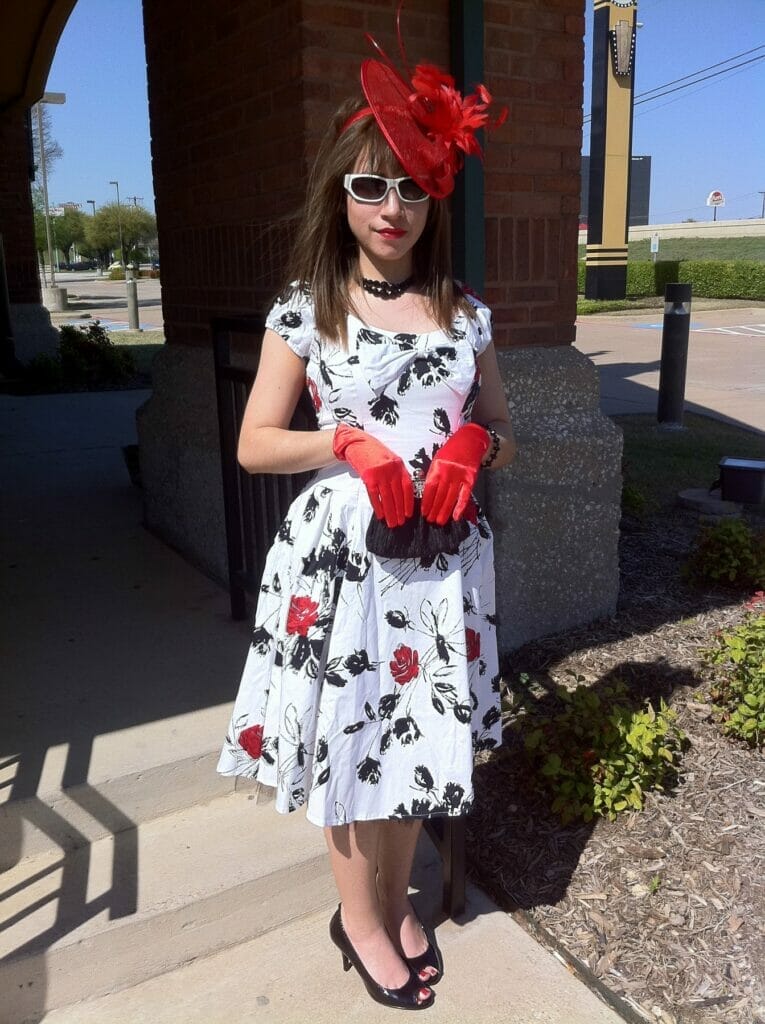 The Dallas Vintage Shop is heaven for thrifters.
Beyond the vintage store classics like clothing and jewelry, there are also genuine costume pieces from throughout the 20th century, so it's an exciting place to rummage through and pick up something truly unique.
Opening Hours: 10 am – 7 pm, Monday – Saturday
Address: Dallas Vintage Shop, 1855 N US 75-Central Expy 1000, Plano, TX 75075
15. Stroll along the colorful Plano Art Walk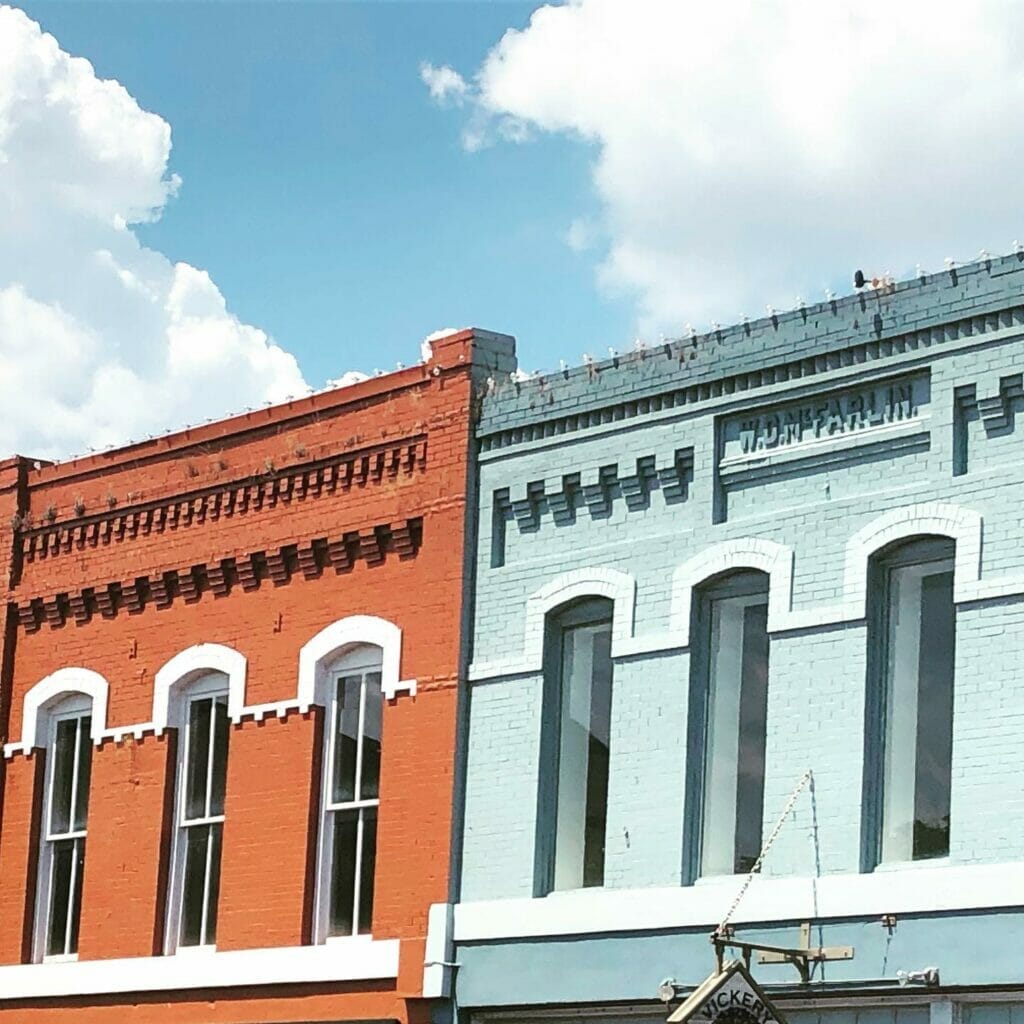 Plano has some wonderful street art!
From colorful murals to sculptures and installations, you're likely to spot some beautiful local art just walking around the city.
That said, art enthusiasts can make the most of the artwork by following the Plano Art Walk, so you're sure not to miss out on any of the city's most photogenic murals.
16. Swim in a Texas-Shaped Pool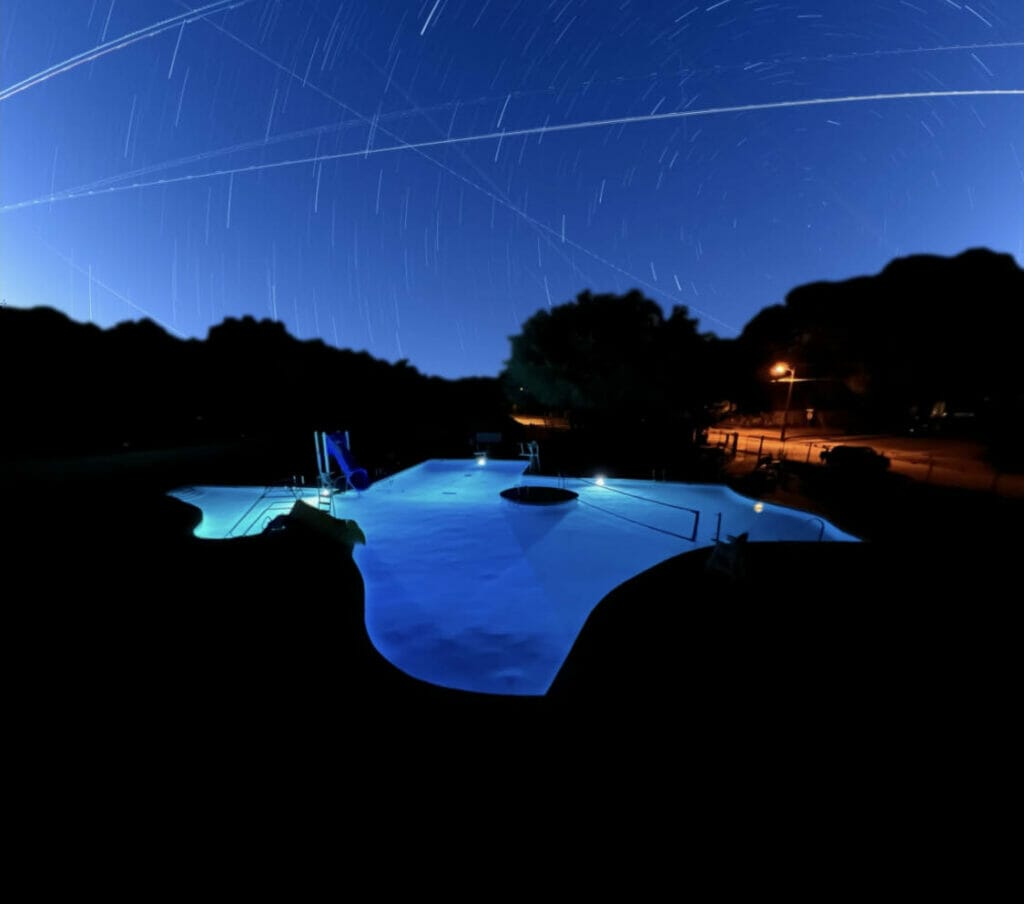 Here in Plano, a 168,000-gallon saltwater pool was built in the shape of Texas!
Built in 1958 by the famous local architect Herbert Hunt, the pool is now officially listed as a National Landmark.
With beach volleyball court beside the pool, and the diving board and water slides will keep kids entertained.
Amusingly, 'South Texas' was designed as a shallow wading area for small children.
There is also a BBQ grill and snack bar onsite, alongside comfortable seating and picnic tables.
Opening Hours: Every Summer from Memorial Day to Labor Day
Address: The Texas Pool, 901 Springbrook Dr, Plano, TX 75075
17. Develop your imagination at Play Street Museum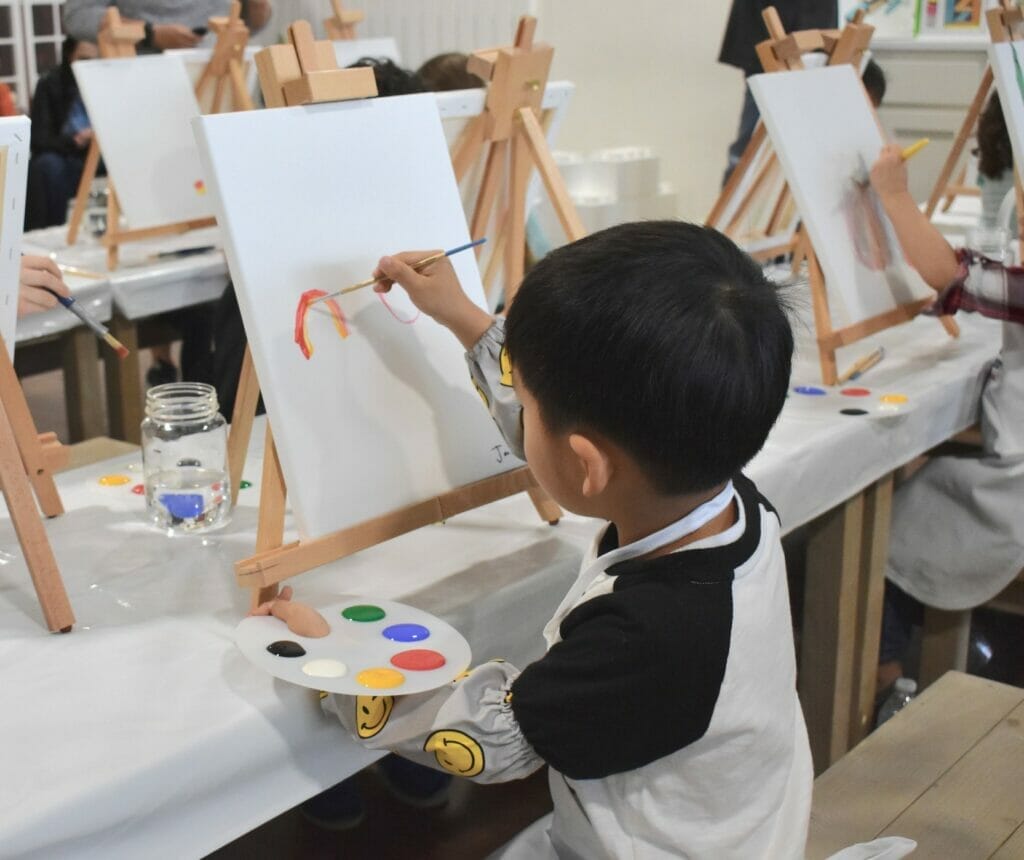 The Play Street Museum is one of the best Plano attractions for kids!
The whole museum is dedicated to making it a fun and educational play space filled with interactive exhibits and activities!
Meanwhile, parents can join in or relax as their children enjoy the self-directed play.
Best of all, Play Street is designed with child psychology in mind, so everything is created to assist children's development, inviting them to problem-solve and use their imaginations!
Opening hours: 8:30 am – 5:30 pm, Monday to Friday.
Address: Play Street Museum, 5964 W Parker Rd #120, Plano, TX 75093 (located in Willow Bend Market)
18. Enjoy a bowling alley in Plano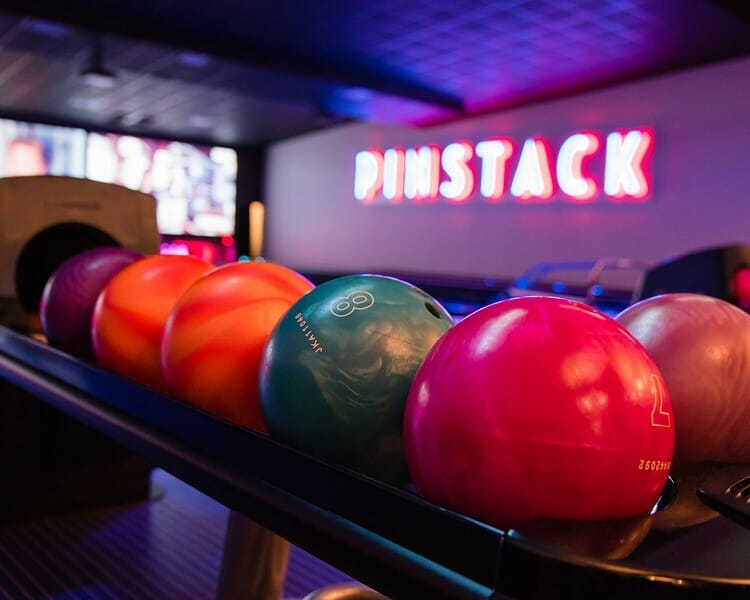 Pinstack Plano is another fun activity center, holding a 28-lane bowling alley, a gourmet restaurant and bar, a rock climbing wall, and a laser tag arena.
The 50k-square building will keep you entertained for hours, so it's a good choice for a birthday or fun evening with friends.
Aside from Pinstack, you can also go bowling in Plano at Plano Super Bowl and Main Event Entertainment – the latter also has high ropes, laser tag, billiards, and video games.
Opening Hours: 10 am – 12 am, Monday to Friday, and 10 am – 2 am, Saturday and Sunday
Address: Pinstack, 6205 Dallas Pkwy, Plano, TX 75024
19. Go ice skating in Plano!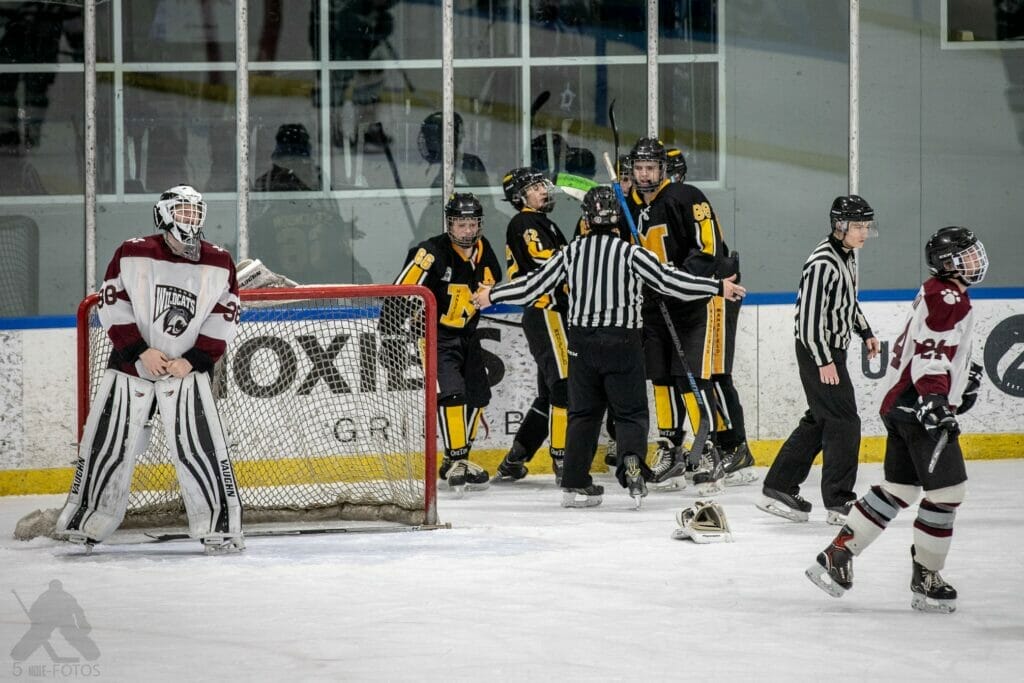 Ice skating at the StarCentre Community Ice Rink is another excellent family-friendly activity in Plano.
Alongside holding figure skating and school hockey events, these family-friendly ice rinks are also open to the public during set hours.
Skate rentals are available, and the ice is well-maintained, alongside comfortable seats for those watching.
Opening Hours: Call ahead or visit National Hockey League StarCentre website to check public skating hours during your visit. Of course, you could also book a class or stay to watch a local game!
Address: StarCentre Community Ice Rink, 4020 W Plano Pkwy, Plano, TX 75093
20. Or hit the skatepark
But if you prefer to skate without the ice, head to Carpenter Park Skate Park!
This is a popular spot for beginners and also experienced skaters since it has an extensive choice of bowls, ramps, rails, and ledges for you to choose from.
Opening Hours: 5 am – 11 pm daily

Address: Carpenter Park State Park, R-1353-000-0010, 1, Plano, TX 75024
21. Be wowed by the Plano Balloon Festival
Plano has held the Plano Balloon Festival every September for 40 years!
While gazing upon the colorful scene of hot air balloons taking flight, the festival also includes live events, kid-friendly activities, and an array of delicious food stalls.
Of course, the aerial performances are something you won't forget, but when the hot air balloons float across the sky after dark, the true magic begins.
22. Birdwatch at the Connemara Conservancy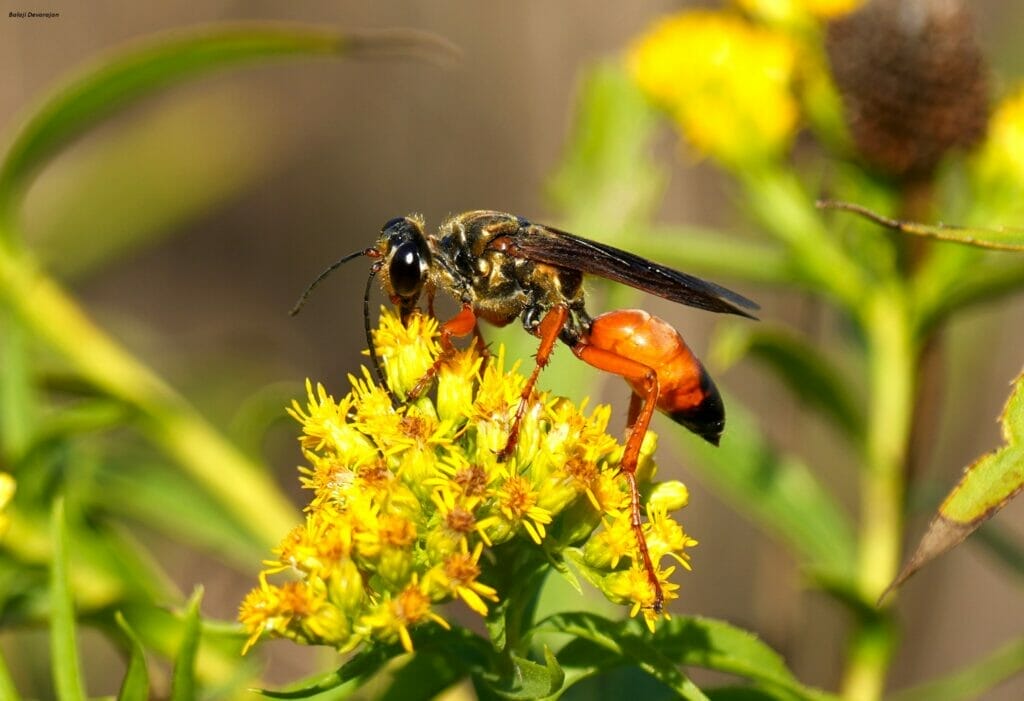 The 72-acre Connemara Meadow Nature Reserve is protected as an oasis of plants and wildlife, but it's an oasis for humans needing a retreat in open spaces too.
Volunteers have protected the Meadow for four decades and hope to restore and preserve native grasses and wildlife for future generations.
Visitors can enjoy their events, meadow walks, and welcoming community activities throughout the year.
Opening Hours: 6 am – 8 pm, daily
Address: Connemara Meadow Nature Reserve, Alma Dr, Allen, TX 75013
23. Have a spa day in Plano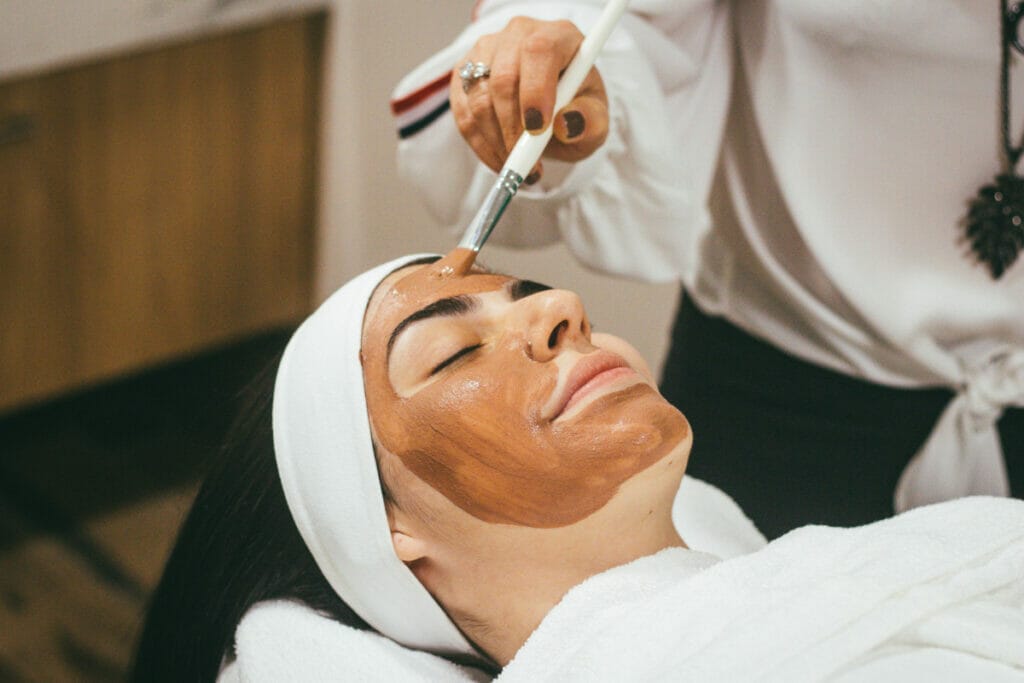 Plano has many top-rated spas if you're looking to treat yourself to some much-deserved self-care.
If you're worn out from work or have had a busy day exploring, sit back and relax with a massage, facial, or beauty treatment.
The best spas in Plano include
Hiatus Spa + Retreat – an award-winning spa with fourteen treatment rooms, a nail therapy lounge, and a hydrotherapy lounge; this is how to treat yourself to the perfect Plano spa day.
Woodhouse – all about customized treatments to transform the body and mind, with some genuinely rejuvenating holiday packages available
Spa Habitat – Described as an organic spa and apothecary, you'll find a thoughtful menu of spa services, all completed using natural, plant-based ingredients. One-off treatments, award-winning packages, and body 'rituals' are all available to soothe your tired body and mind.
24. Go on a Plano Scavenger Hunt!
If you're interested in finding unique stuff to do in Plano, look no further than the Best of Plano Scavenger Hunt.
Before you begin, your virtual hosts will give you your first clue.
From there, you will have to find all the scavenger hunt items before the time runs out. Since they're hidden in some of Plano's most incredible locations, this is an enjoyable way to combine Plano sightseeing with family-friendly fun.
Trivia questions and wacky challenges can help you earn points on a virtual scavenger hunt scoreboard! Best of all, the tour is self-run via the Let's Roam app, so you get to enjoy the tour solely with your loved ones.
25. Go Shopping at Legacy West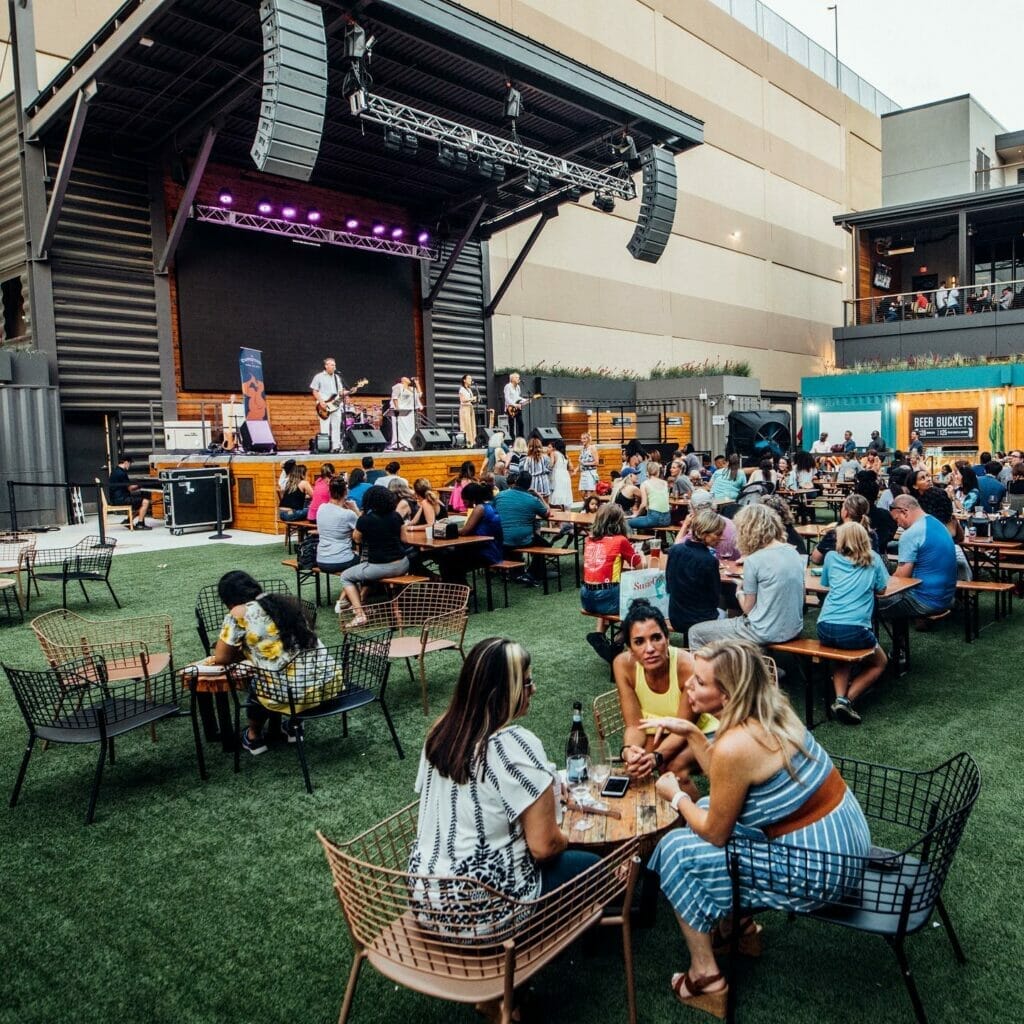 There is something for everyone in Plano, so if shopping is your thing, Legacy West has you sorted.
This 255-acre new shopping center is the perfect destination for some retail therapy, from luxury retailers to your favorite brands.
Opening Hours: 10 am – 9 pm Monday to Saturday, 10 am – 6 pm on Sunday.

Address: Legacy West, 5908 Headquarters Dr, Plano, TX 75024
26. Find the best places to eat in Plano at Granite Park Boardwalk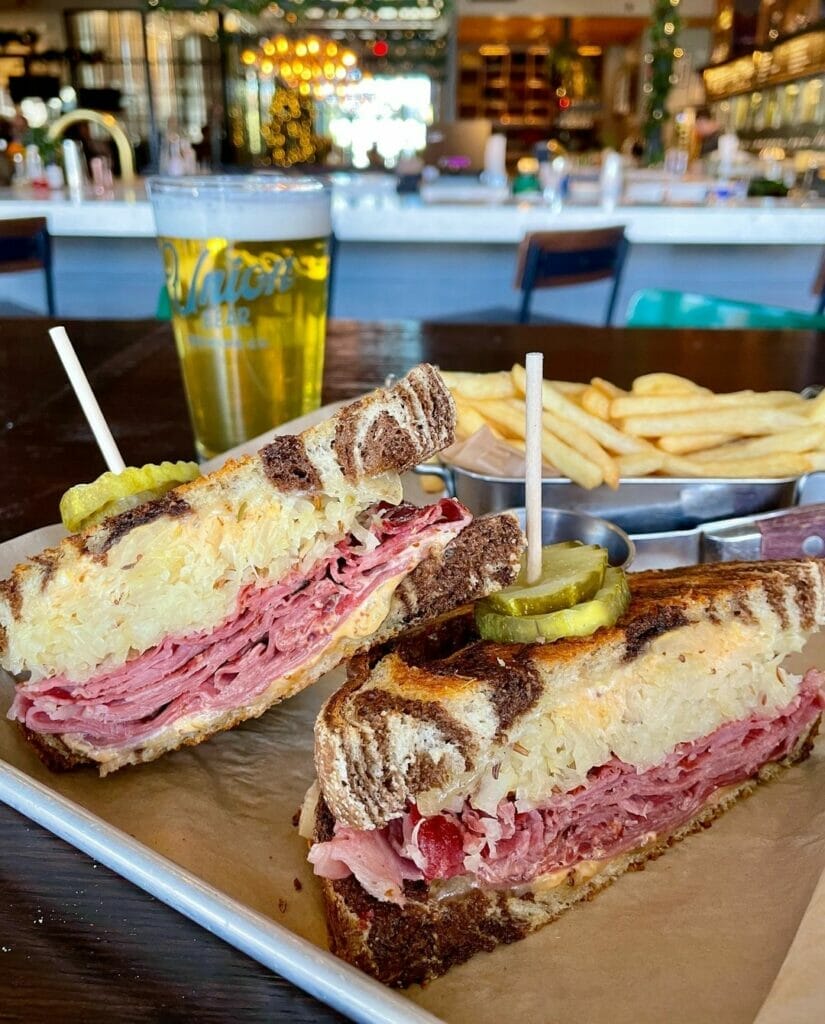 The Granite Park boardwalk is home to eight restaurants, each with views of the Plano waterfront.
In addition, you can enjoy a variety of cuisines, from Edith's French Bistro to Mexican fusion cuisine, at the Suburban Yacht Club.
The 30,000-square-foot area also offers deck chairs and a live music stage.
Opening Hours: 7 am – 11 pm daily

Address: The Boardwalk at Granite Park, 5880 TX-121, Plano, TX 75024 (located in Granite Park 3)
27. Or enjoy a meal at Legacy Food Hall
Legacy Food Hall is based at the Legacy West shopping center, so it's the perfect place to grab food after shopping at one of its boutiques or before watching a movie.
You'll find many cafes, eateries, and restaurant franchises all in one spot, so it's a good option if you're traveling with picky eaters or aren't sure what delicious food you're craving yet.
Opening Hours: 10 am – 10 pm from Sunday – Thursday, 10 am – 1 am on Fridays and Saturdays
Address: Legacy Hall, 7800 Windrose Ave., Plano, TX 75024 (located in Legacy West)
Pin for Later!
Get the All-American Travel Secrets!
Don't miss out on America's hidden gems!