Fort Worth is one of the most popular vacation destinations in Texas.
There is so much to do!
Whether you're looking for family fun, cultural entertainment, or just a relaxing getaway, visit Fort Worth.
While there, you might be overwhelmed by the amount of amazing restaurants they have.
Don't worry because we've gathered the 31 best restaurants in Fort Worth, Texas.
This list will help you narrow down your choices!
1. Reata Restaurant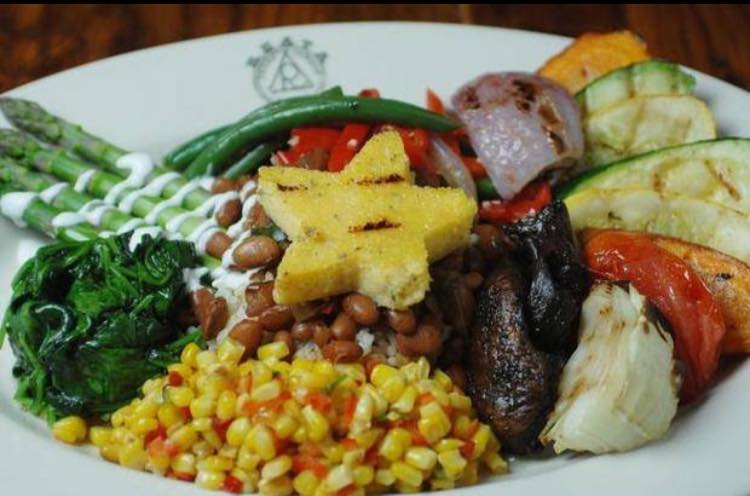 This upscale restaurant has a ranch theme and serves Southwestern food. Reata Restaurant also has a rooftop bar, making it a fun place to hang out with friends.
And you can gaze at Fort Worth in all its beauty while sipping your drink!
The 4-story building has plenty of space.
They also do reservations for big events.
If you want a night to remember for your friend group or family, consider a meal here.
Many of Fort Worth's finest chefs have worked here in the past.
They have brought innovation to this restaurant so that they can serve the finest food in Texas.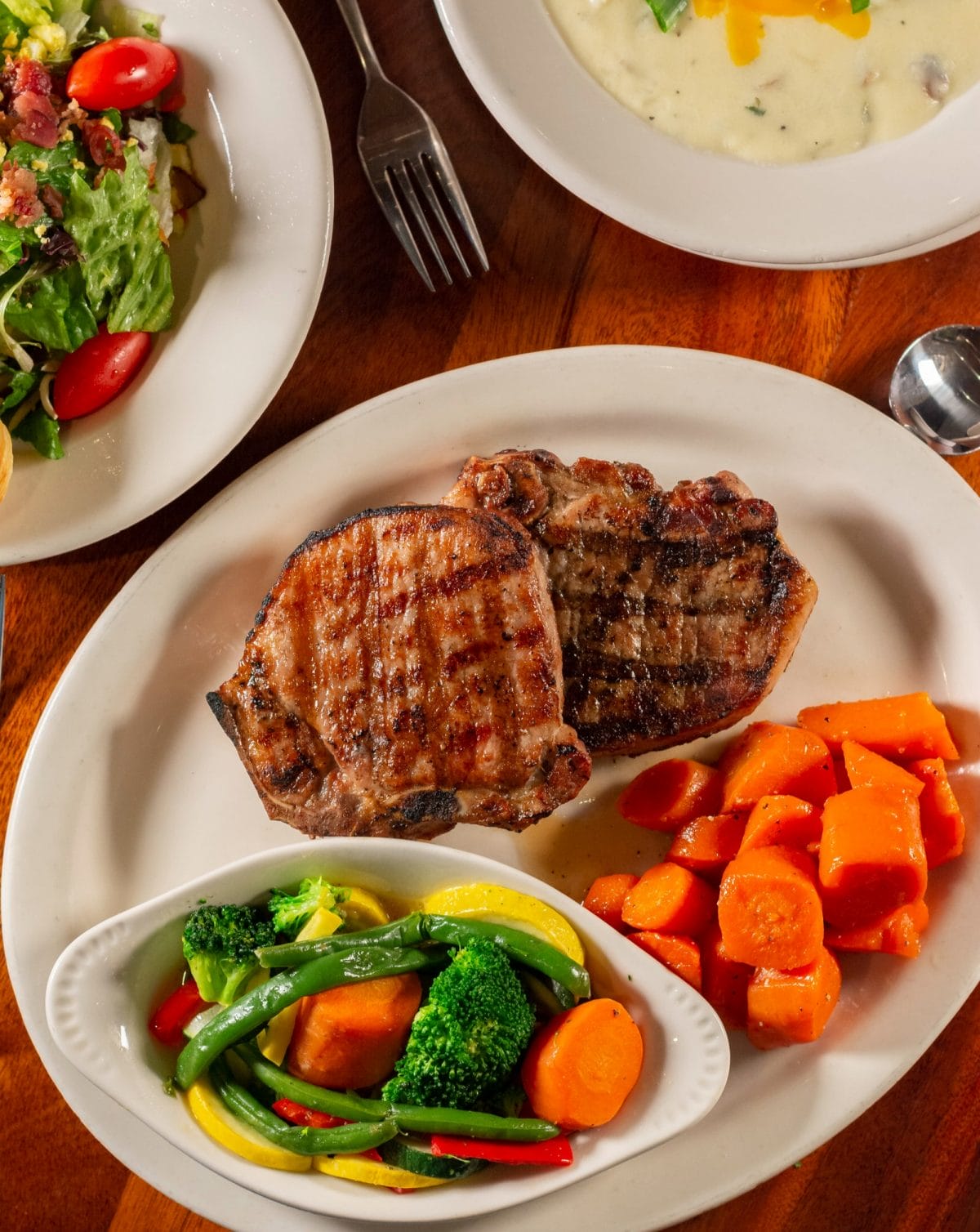 Charleston's Restaurant is one of the best places to eat in Fort Worth.
This restaurant has been around for over 20 years, making it a staple in this city.
They have a family menu so you can eat family-style food.
Otherwise, order something for yourself from their menu full of classic comfort foods!
Their limited menu has a little bit of everything without being overwhelming.
They also have a pretty good drinks list.
And be sure to check out the beautiful stone bar while you're here!
3. The Capital Grille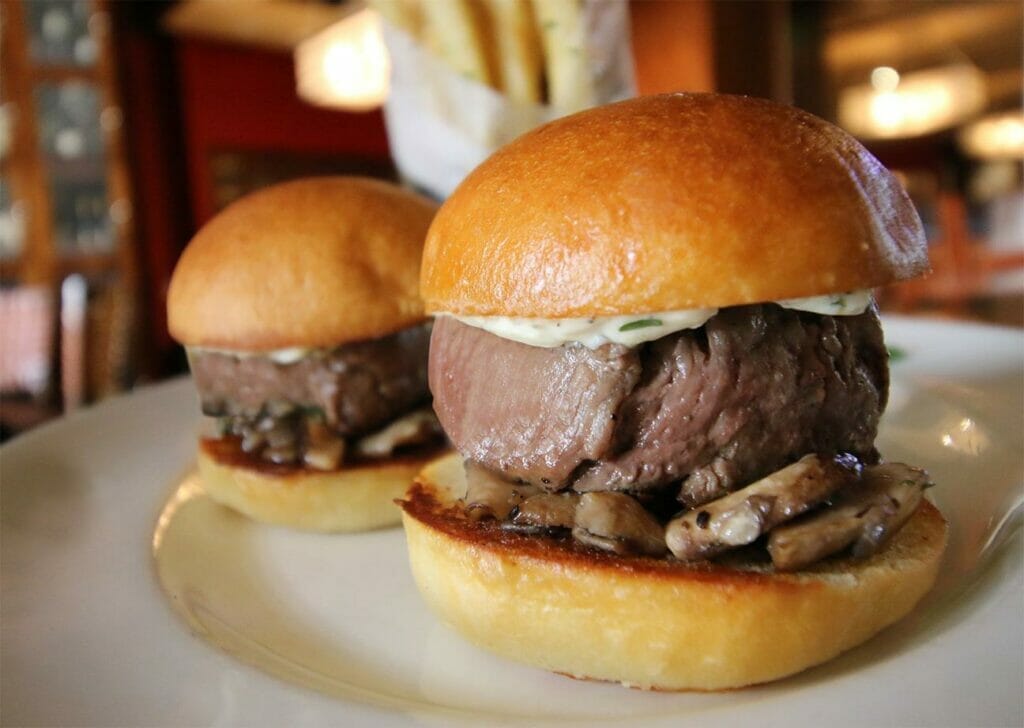 The Capital Grille is a local chain with 6 Texas locations.
The upscale steakhouse is a great place for a luxurious meal!
Come here for a dry-aged steak or fresh seafood.
Be sure to check their wine list as it is full of the best wines in the area!
While this steakhouse is fancy, it doesn't take itself too seriously.
The interior is full of fun and eclectic decor that you will swoon over!
This restaurant does have a dress code to ensure that the atmosphere remains classy.
However, the lounge is a bit more laid-back.
4. Rodeo Goat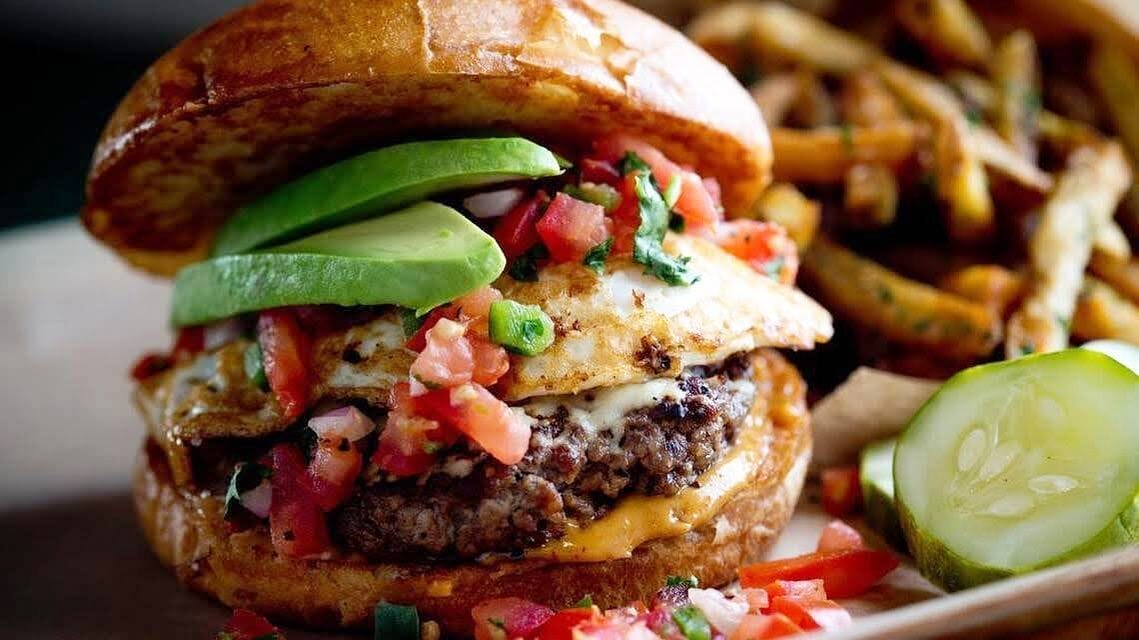 The Rodeo Goat has over 4,000 positive reviews, making it one of the best restaurants in Fort Worth!
It's another local chain that has a few locations in Texas. They specialize in burgers!
They ground their meat in-house which means it's super fresh!
They have a few exciting variations of the classic burger so you can pick your favorite.
If you're not in the mood for a burger, try a salad or a side.
They also have local brews and specialty cocktails.
Everything on the menu is the best of the best!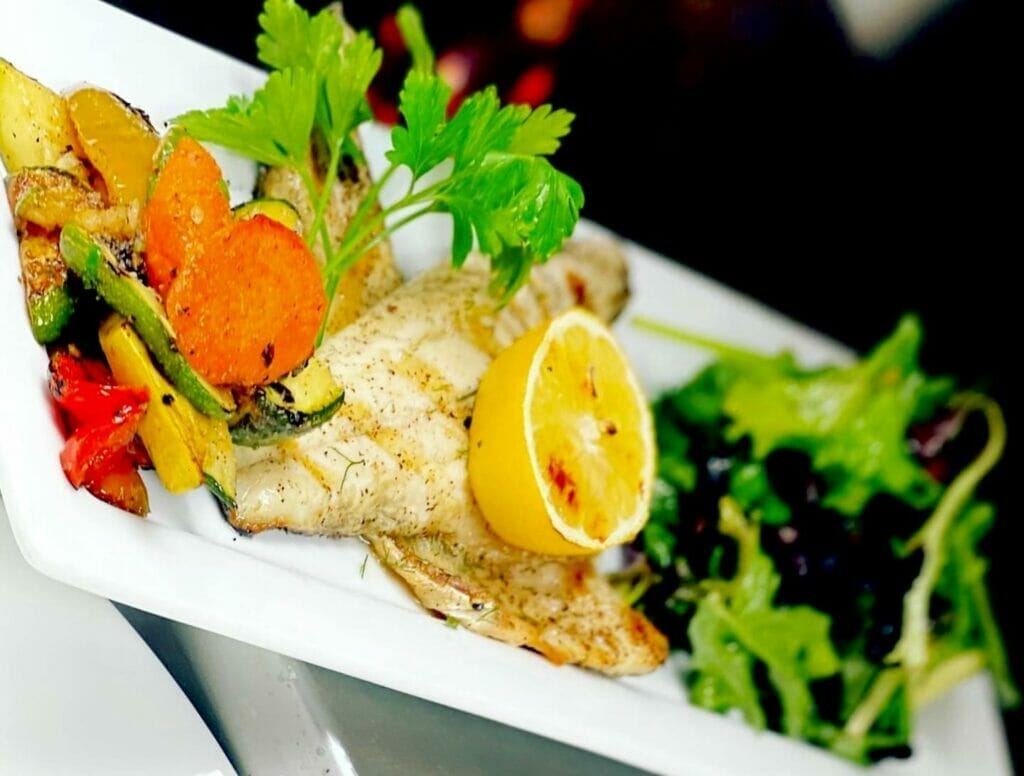 Istanbul Grill is a great place to go when you want to experience Turkish culture.
The restaurant strives to create an environment that allows you to use all 5 senses to feel as though you are actually in Turkey!
They serve high quality and healthy food so that everybody who eats here wants to return.
The food is as fresh as can be and will please your taste buds.
While they have a limited menu, they have plenty of options.
With a variety of appetizers, salads, and main courses, there's something for everyone.
6. GRACE
GRACE is one of Fort Worth's best restaurants.
Unlike any other restaurant in the city, GRACE strives for a unique and enjoyable atmosphere and experience.
With a skilled and experienced team, the restaurant staff can provide quality service and food.
Their small menu is bursting with high-quality items.
So much of the food will sound amazing and it might be hard to decide what to eat!
While the restaurant is upscale, it is also welcoming.
You will feel very comfortable here.
The food is a bit pricey, but well worth it!
Everyone agrees that the food here is some of the best in Fort Worth!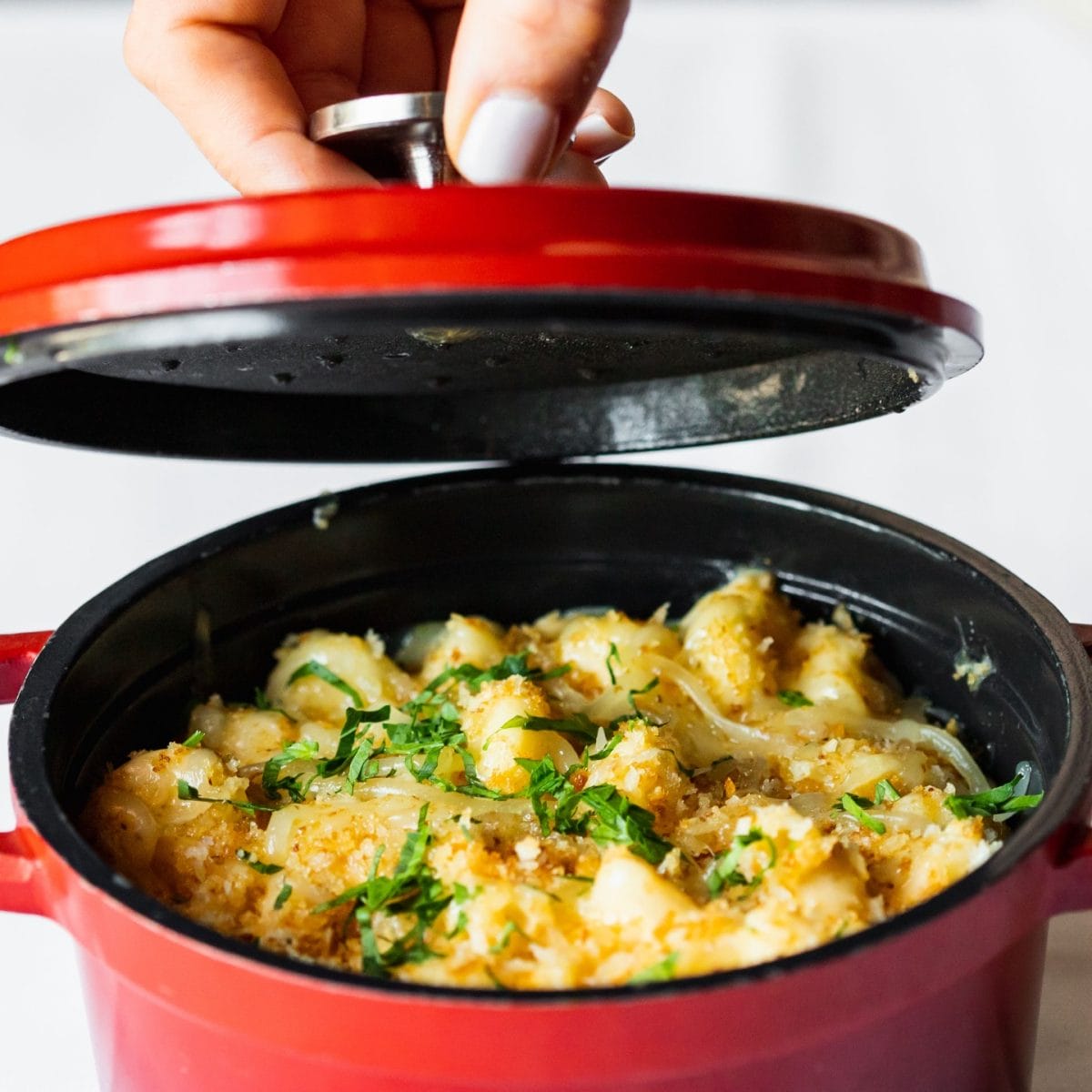 B&B Butchers & Restaurant is a butcher shop and a restaurant.
This means you can eat a meal and bring some meat home!
They also serve simple meat sandwiches if you want a quick and easy lunch.
However, if you want a fancy meal, this is the place to go.
You might not guess it at first, but the steakhouse has a menu full of high-quality food.
They even serve breakfast foods!
They only use the highest quality meat.
They source locally when possible, which is true for most of their meat besides the Japanese wagyu.
8. Game Theory Restaurant + Bar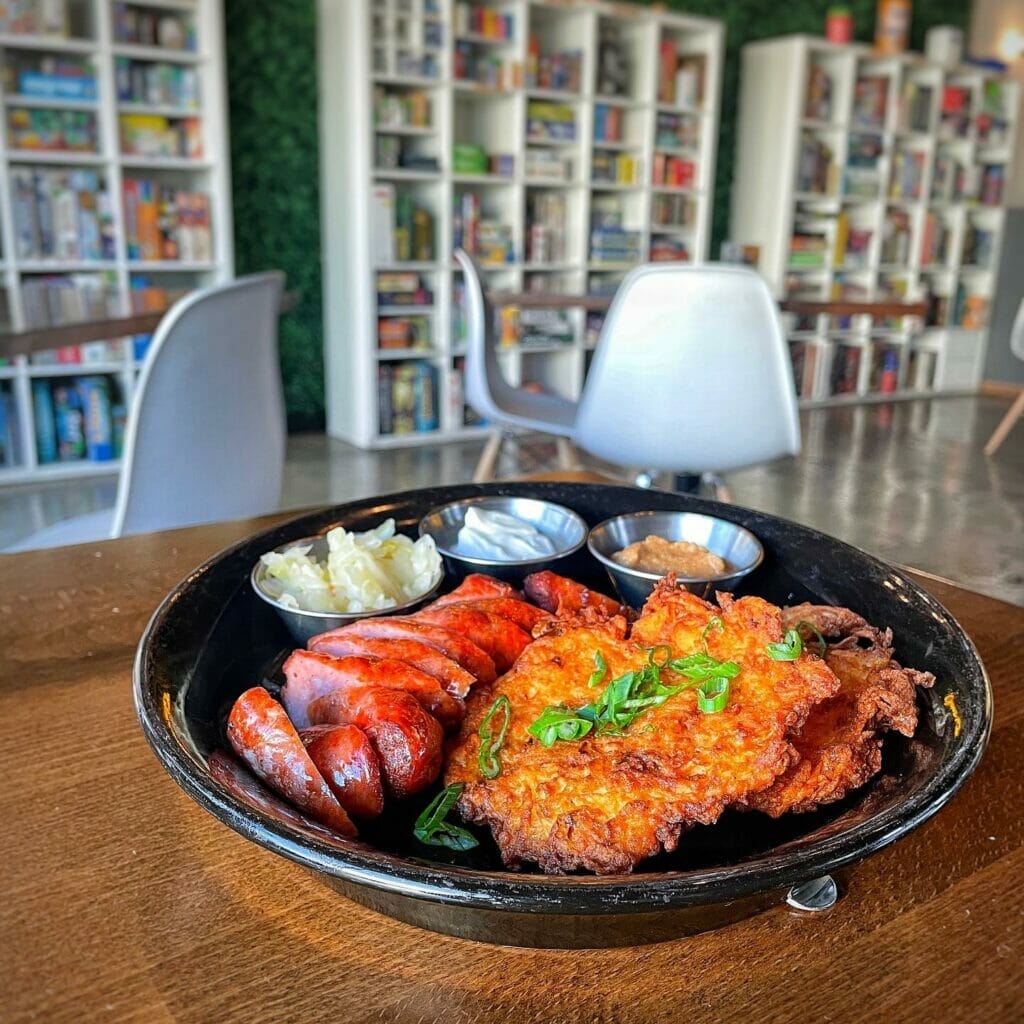 For some of the best food in Fort Worth, visit Game Theory Restaurant + Bar.
In addition to delicious food and drinks, it's a nostalgic experience.
You'll feel like a kid again when you visit this place!
They have a board game library so that you can help yourself to games and play the night away!
Their menu is full of items that are pretty much the grown-up version of your childhood favorites.
It is also a family-friendly restaurant.
Most of the games are best for 10+, but there are some games for younger kids, as well.
Enchiladas Ole' Forest Park is another popular Mexican joint in Fort Worth.
One selling point for this restaurant is that they have family-style meals.
This is a great way to get food for the whole family!
This restaurant serves authentic Mexican food that is free from preservatives, additives, and lard.
This means it's also a healthier choice than many other restaurants.
While this restaurant is similar to other Tex-Mex restaurants in Fort Worth, it is a bit different.
They have chosen menu items that set them apart from competing restaurants!
10. Coco Shrimp Restaurant
Coco Shrimp Restaurant is a great place to get shrimp!
They have opened multiple locations since 2016, which is proof that it's a great restaurant!
It started as a food truck until it opened its first restaurant in 2019.
This restaurant was created to bring a taste of Oahu to Texas.
The Hawaiian-style shrimp has done just that!
Their menu has several shrimp dishes that will surely make your mouth water.
The fun restaurant has a slightly eclectic vibe.
Everyone who visits will want to come back soon!
11. West Side Cafe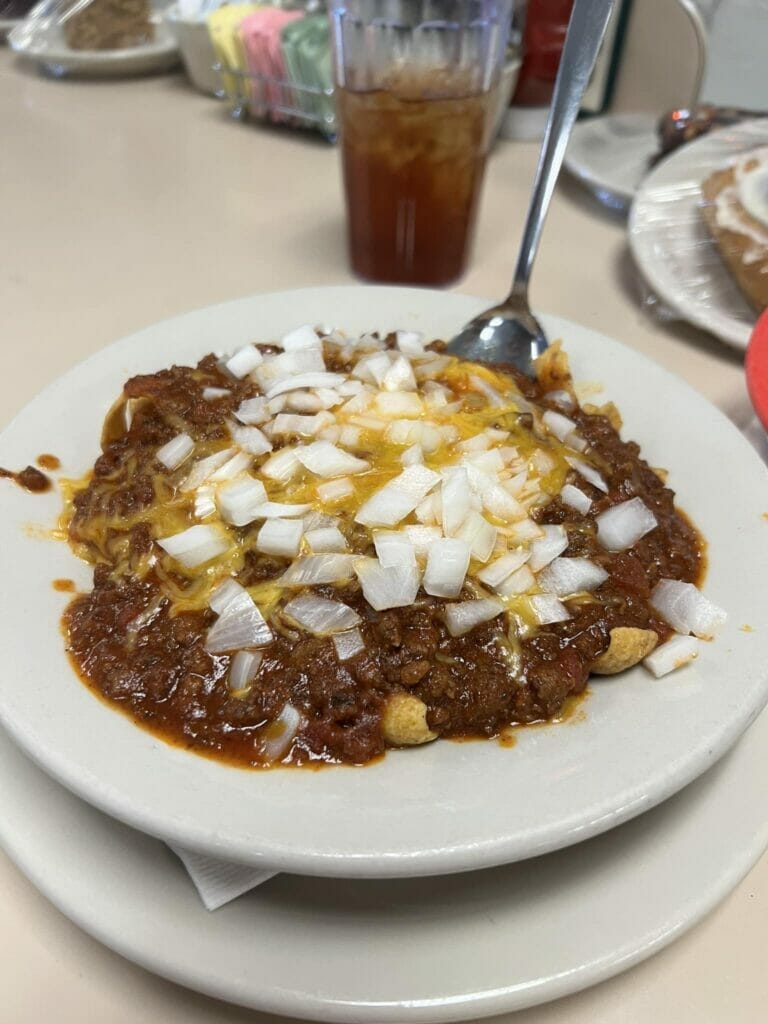 West Side Cafe is an authentic American diner with a simple atmosphere.
It's a bit old-fashioned so you will feel like you are in a past decade.
They honor the veterans and the restaurant seems like the type many of our elder veterans probably would've grown up eating at.
One of their most popular items is the breakfast burrito.
They keep it simple while serving classic American foods with a Texas influence!
Here, you'll get good food, good service, and good community!
12. Hanabi Ramen Fort Worth
Hanabi Ramen Fort Worth is a modern izakaya-style restaurant. 
They serve a variety of unique Asian appetizers.
They also have several delicious Ramen bowls with a variety of toppings and ingredients!
The modern and trendy restaurant is perfect for meeting up with friends.
You'll love the atmosphere and the food when you visit.
Both the dining room and the food are Instagram-worthy, as well.
They also serve beer which means you can enjoy a cold one alongside your Ramen.
It's like college all over again, but sophisticated!
If you're still wondering where to eat in Fort Worth, check out Panther City BBQ.
They have made the Top 10 Texas Barbecue list in the past.
This just goes to show that they know what they're doing!
This barbecue joint combines Southern classics with Tex-Mex.
And, of course, they serve some of the best smoked meats in the area!
This combination makes for some of the best food in the city.
If you'd love to take Texas barbecue home with you, you can even take their 4-hour BBQU course!
This is a great way to learn about Texas food culture!
If you love Asian food, you'll love Sikhay Thai Lao Restaurant & Boba Tea & Pho.
They serve a variety of Thai and Lao dishes, including some of the most popular dishes Stateside.
Their food is authentic and delicious.
You'll be sure to enjoy it!
Since Thai and Lao food are often vegan, this is a great place for vegetarians and vegans to eat.
While they have plenty of meat options, they also have plenty of meatless options.
This restaurant can accommodate large groups.
This makes it perfect for big occasions!
15. Spiral Diner & Bakery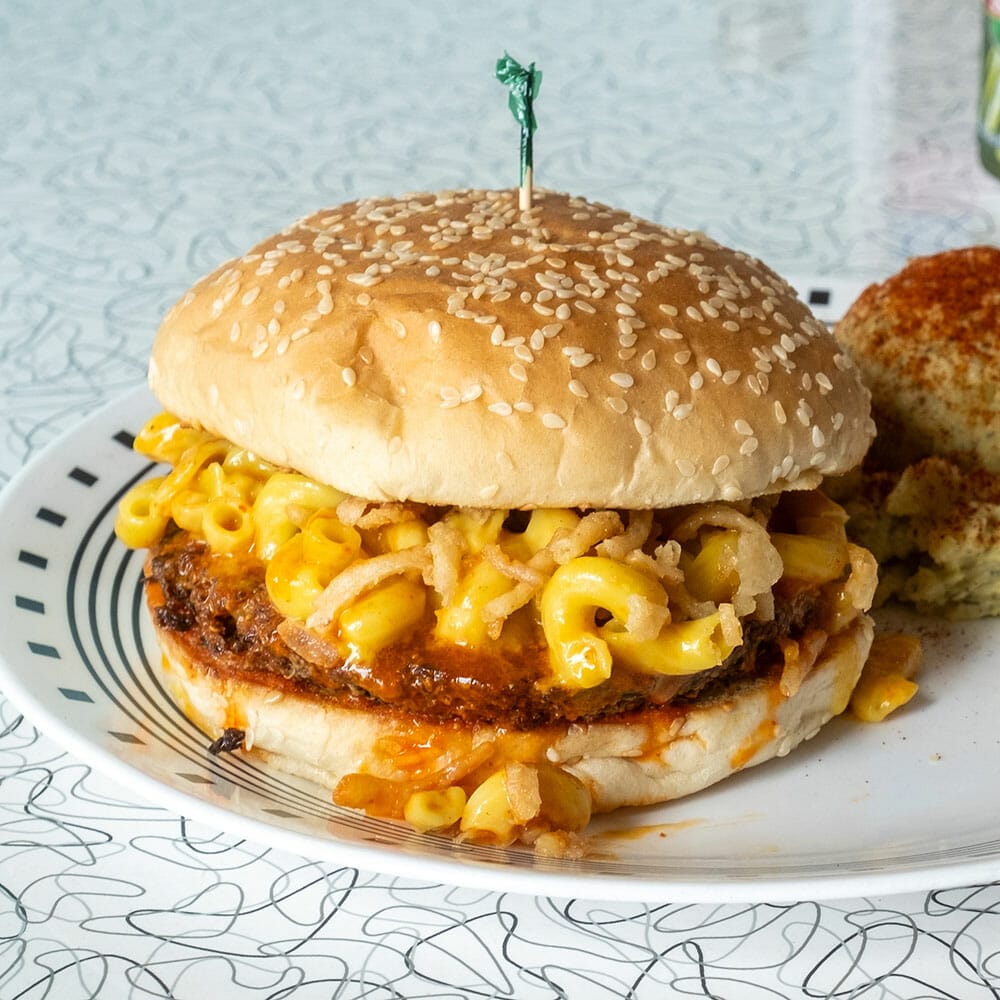 If you want a good vegan restaurant, stop by Spiral Diner & Bakery.
This woman-owned restaurant has a funky retro vibe that welcomes everyone!
Opened in 2002, Spiral Diner & Bakery has become a local staple.
They are well-loved in the community because they partner with many charities and nonprofits.
They prioritize taking care of the earth and the animals that live here.
If that's important to you, you'll want to support this local business!
Even if you're not a vegan, you'll be impressed with everything on the menu!
This restaurant will show you how delicious vegan foods can be.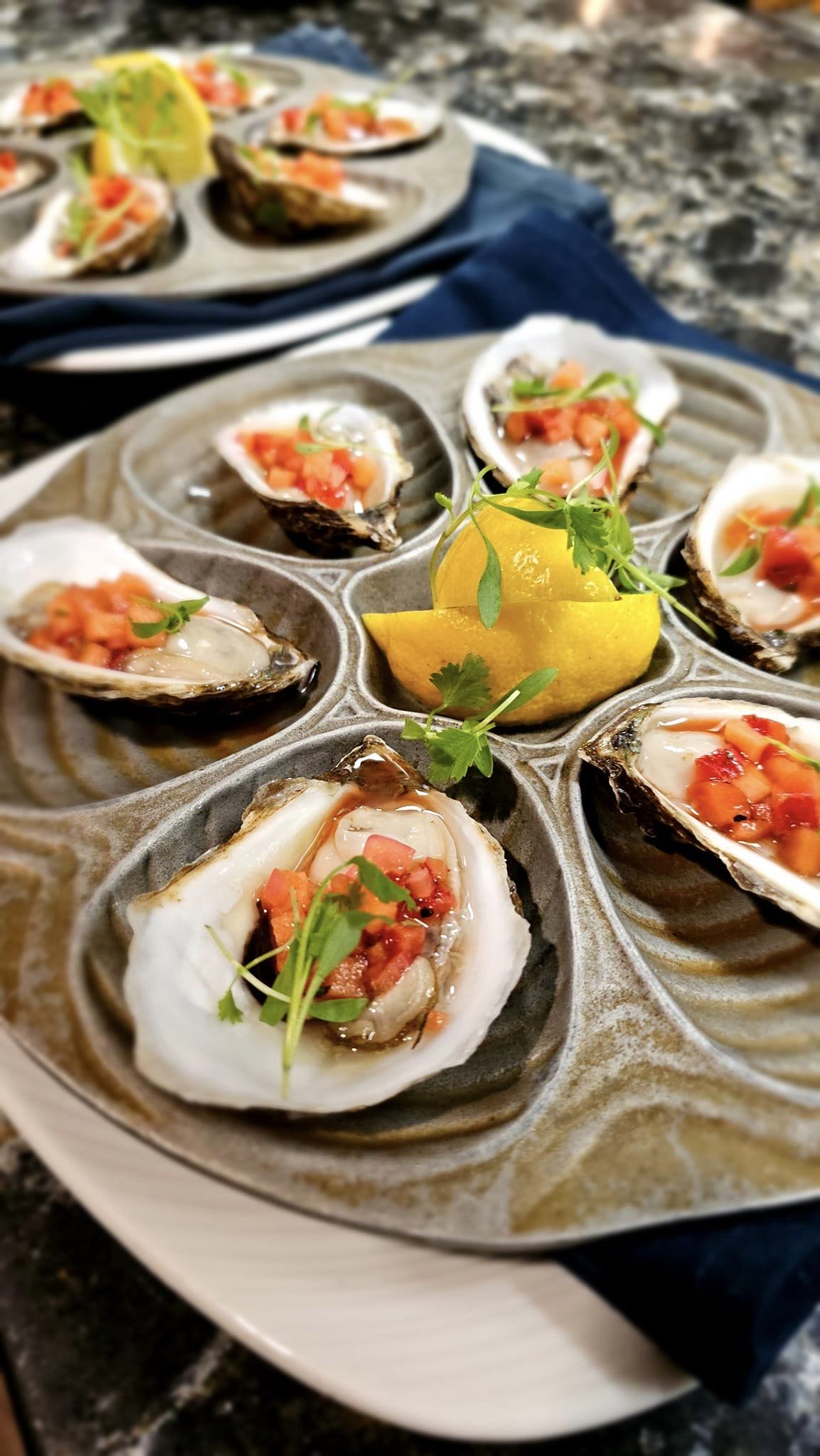 If you want a trendy seafood restaurant, you should visit Waters Restaurant.
The food here has a bit of a Tex-Mex style.
This restaurant serves seafood with a Southwestern vibe.
You'll also notice a bit of a Louisiana influence.
They also have a full bar and sell many quality drinks.
The seafood is all as fresh as possible and sustainably sourced.
You really can't go wrong when you eat here!
And if you love what you ordered, you can even imitate it at home.
The restaurant shares its recipes with guests!
While your ingredients may not be as fresh, the food will still remind you of your visit to Waters Restaurant.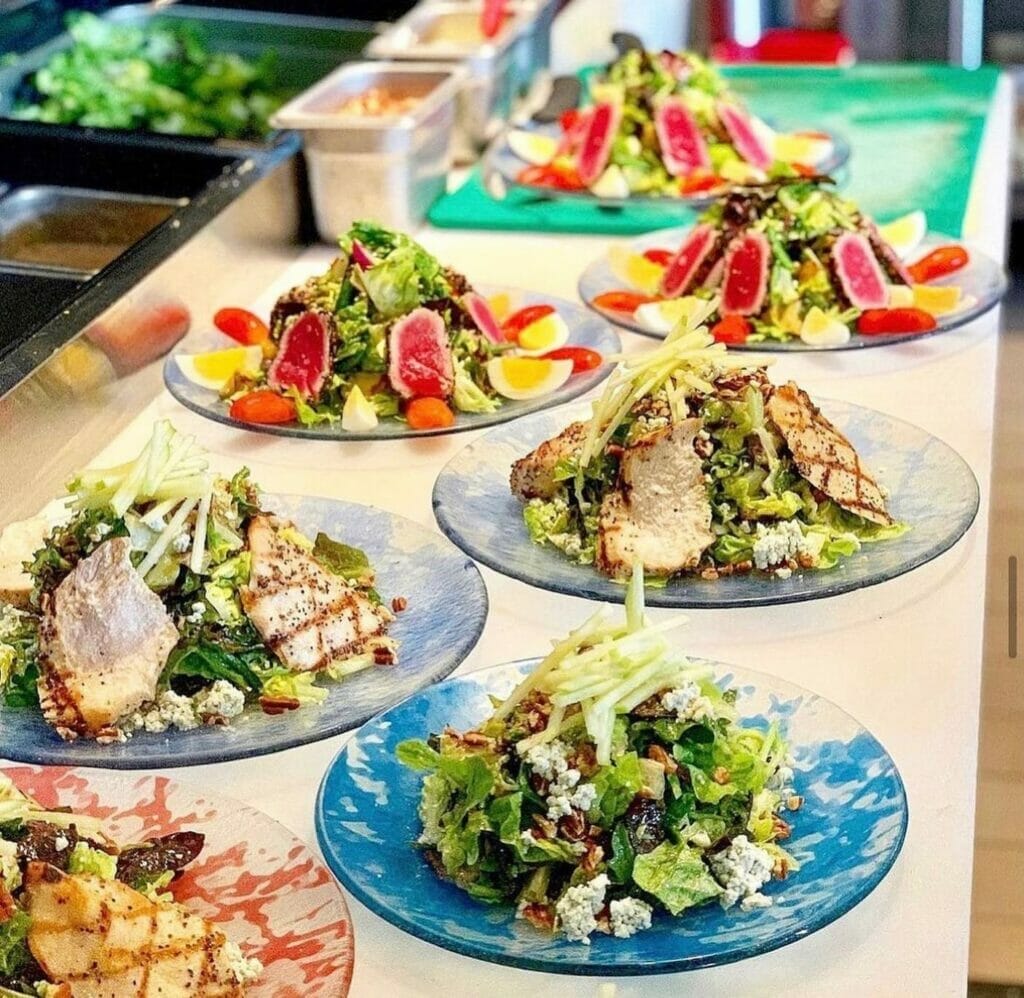 If you love French food or a good souffle, then rise soufflé is the place to be.
Their signature dish is the souffle.
However, it is a cute and intimate French restaurant that honors France's history and culture.
They have some cute traditions and quirks, as well.
If you look around, you'll see lots of frogs, which have significance in France.
And on your way out, you can receive a "thought of the day."
These little things may seem small but will leave you with a lasting impression.
Lonesome Dove Fort Worth is a cowboy-themed restaurant serving Southwestern food.
The rustic interior is also trendy and modern.
It's a fun place to meet up with friends!
Owner and chef Tim Love has created a restaurant that honors the food of the West.
The menu was inspired by the types of foods that people would have eaten as they started settling in Texas.
With a modern touch, these foods are even more delicious than their prototypes.
They also have some more unique menu items, such as rabbit and rattlesnake.
Tricky Fish is another popular seafood restaurant in Fort Worth.
They specialize in Third Coast seafood.
However, they have a variety of menu items to represent other cuisines, as well.
Plus they serve some of the best cocktails in the area!
Visit during happy hour to get a great deal on snacks and drinks.
This will save you money if you're like me and want to try everything!
Everything sounds good, so it will be hard to figure out what to order. But that also means you can't go wrong with any of their food!
20. Ellerbe Fine Foods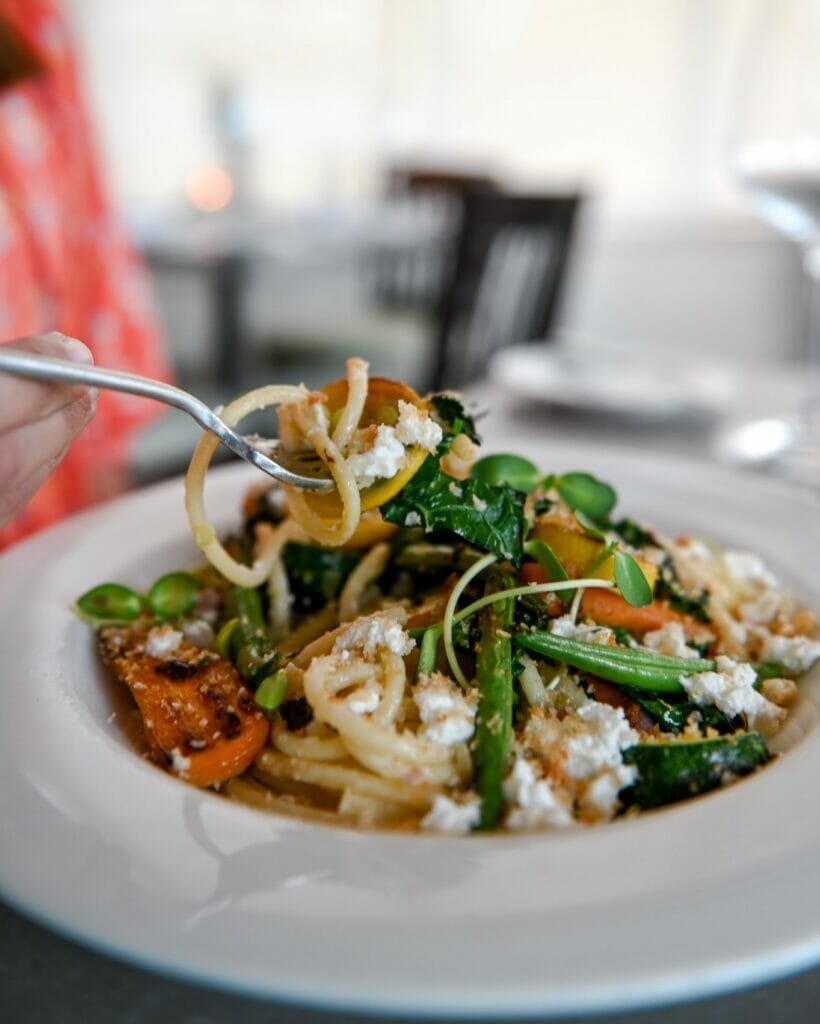 Ellerbe Fine Foods is a stylish restaurant in what used to be a gas station.
It's an interesting restaurant to visit!
The farm-to-table restaurant focuses on providing fresh foods of high quality.
Their seasonal menu uses fresh ingredients.
This means that they only serve the best foods possible!
While Ellerbe Fine Foods isn't a vegan restaurant, they have several vegan and vegetarian options.
This makes it inclusive for people with a variety of dietary preferences and needs.
Eating at this trendy restaurant will be a great experience for anyone who loves trying new food.
21. Tributary Café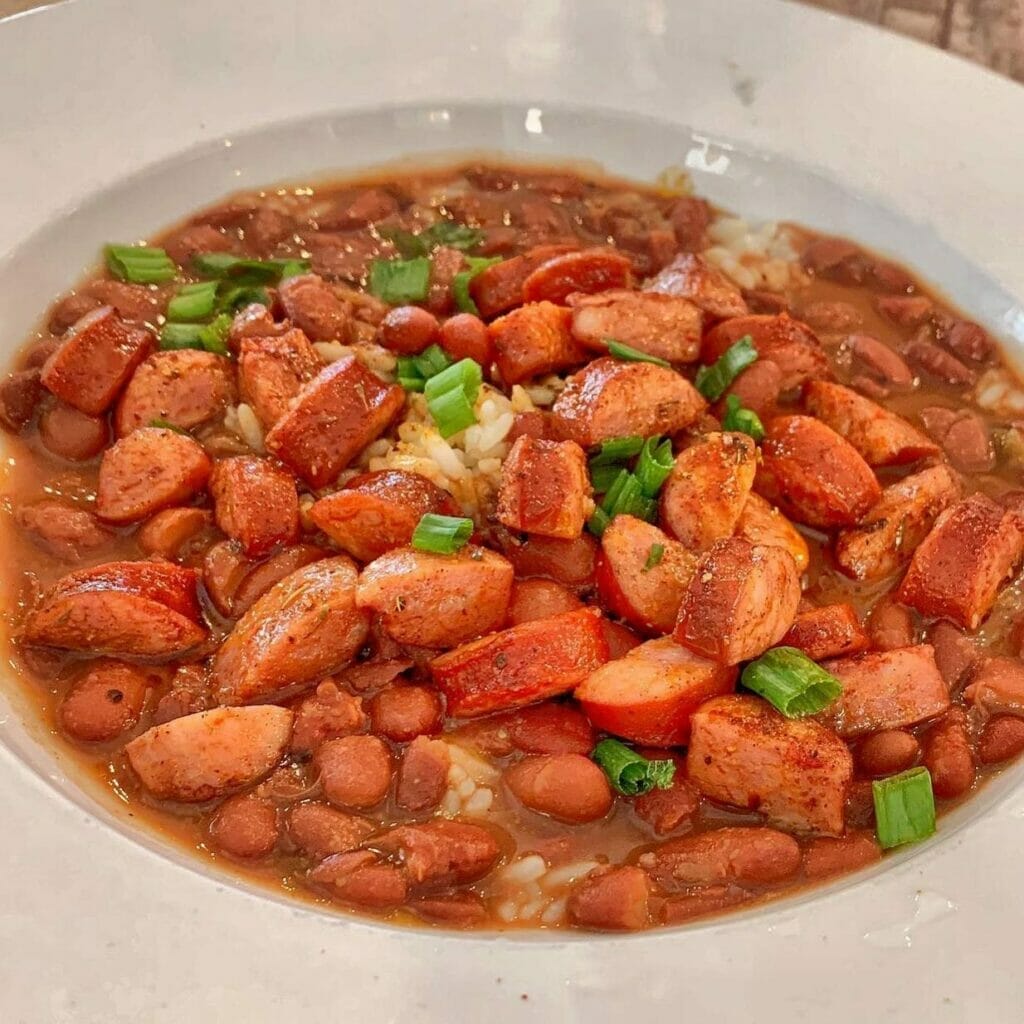 Tributary Café is a women-owned Cajun restaurant.
It's a great place to eat when you're in the mood for New Orleans-style food.
An ode to the Trinity River, this restaurant is a very sweet place to visit.
The vibe is very laid-back Louisiana.
It's a fun restaurant that is perfect for meeting up with others!
If you enjoy Cajun food, you'll also love everything on the menu here.
This authentic Cajun food is of the highest quality.
While you may be imagining a bunch of seafood, they have other options, as well.
So even if you're not in the mood for seafood, you can find something delicious here.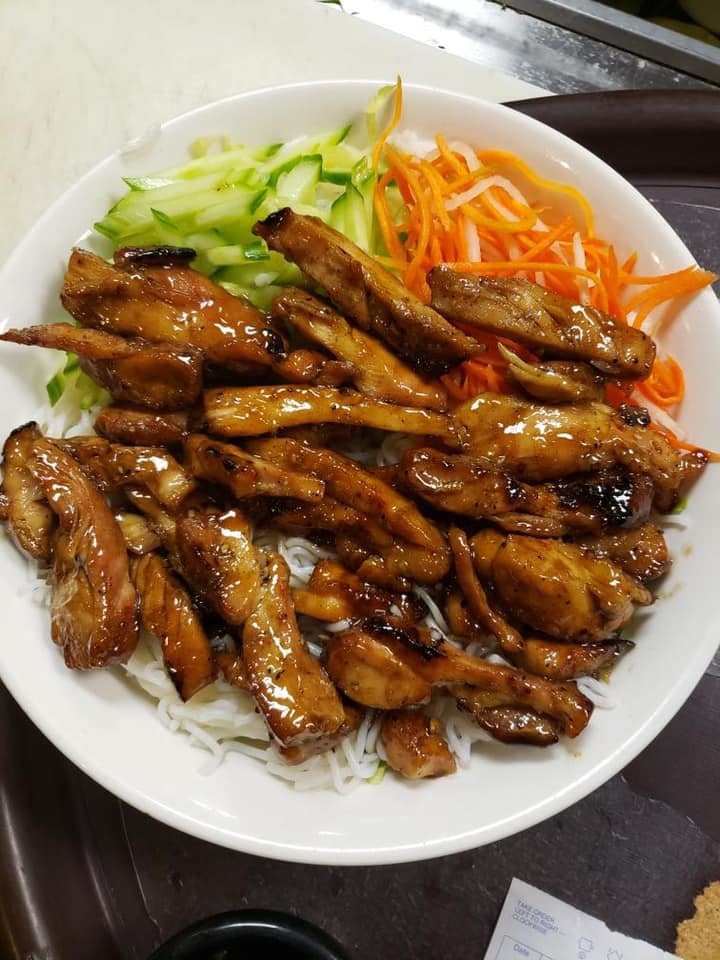 A family-owned restaurant, Phở Little Saigon is a great place to get your Thai fix in.
While pho is their specialty, they are known for their roasted quail and catfish.
They also serve a variety of other popular Thai foods.
Whether you're in the mood for banh mi or spring rolls, they have what you want!
And vegetarians will have a variety of options to choose from, as well.
With an open and clean interior, the dining room manages to be cozy, as well.
You'll be able to enjoy a nice conversation with a friend while eating here.
23. Clay Pigeon Food & Drink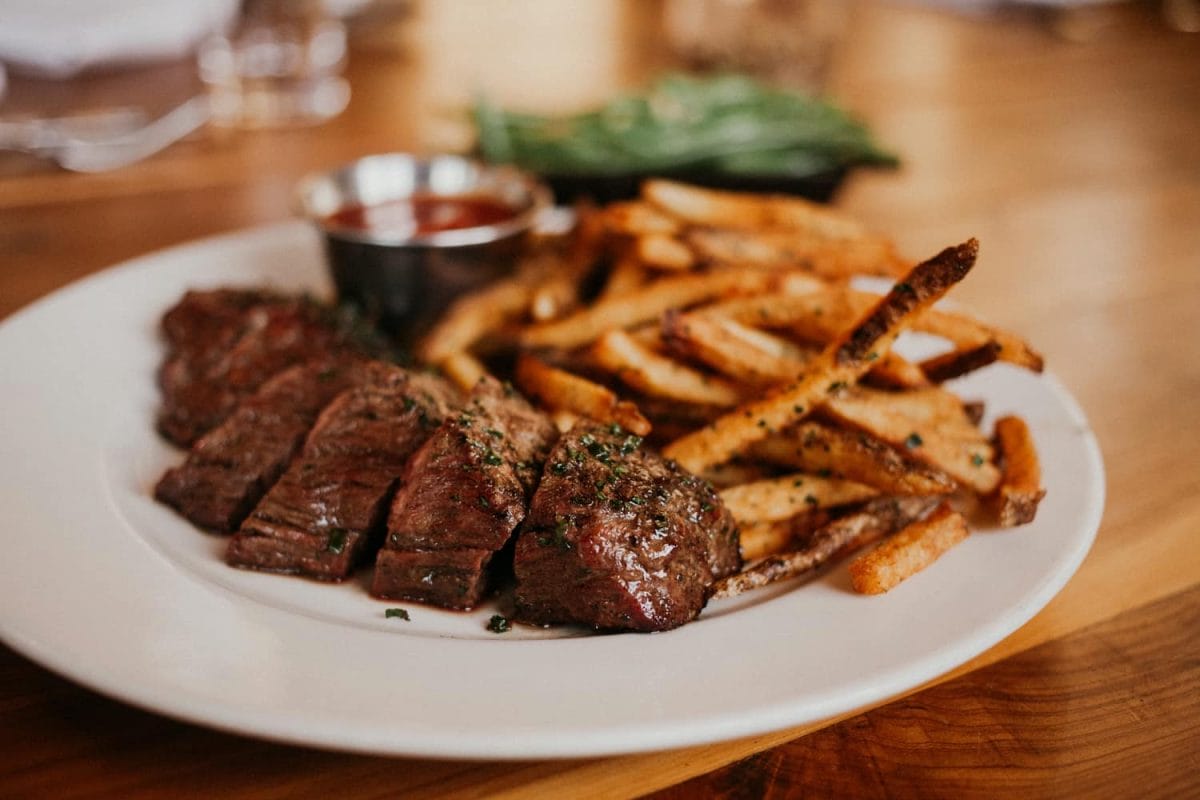 Clay Pigeon Food & Drink is a typical American restaurant here in Fort Worth. 
They have a seasonal menu that changes regularly.
This is because they use fresh and local ingredients.
This fine dining restaurant also serves only food made from scratch.
The quality can't be beaten!
Visit during their sparkling hour to save money on wine and appetizers.
Otherwise, you can go at dinnertime to enjoy one of the nicest meals you've had in a while.
The cozy atmosphere will help you feel comfortable even if you're not used to eating at such fine establishments!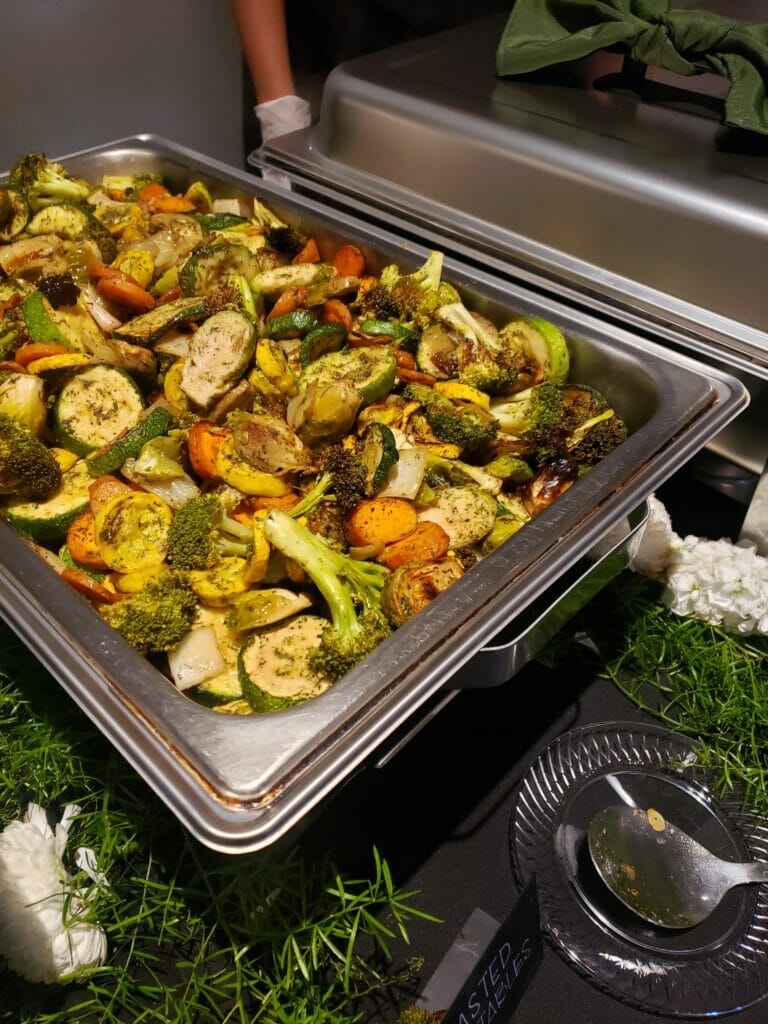 If you like Mediterranean food or a good buffet, you should visit Chadra Mezza & Grill.
Named for the owner's Lebanese hometown of Chadra, this restaurant specializes in Lebanese food.
The chef's goal was to bring a taste of Lebanon to Fort Worth.
The menu isn't very big.
This means that they choose quality over quantity.
However, there is quite a variety on the menu.
It is easy for anyone to find something that sounds good to them!
Even if you have a picky eater with you, they can just order pizza.
Shinjuku Station stays busy and for good reason.
It's a Japanese restaurant with a great sushi selection.
They have a fairly limited menu, but everything sounds amazing.
They have several unique menu items in addition to a lot of classics.
The sushi menu is quite impressive, though.
They have several types of sushi to choose from!
The dining room has an exposed brick wall which makes for a trendy atmosphere.
It's one of the coolest-looking sushi restaurants I've seen!
And their plates are also picture-perfect.
It's a fun place when you love to document your restaurant experiences with your camera!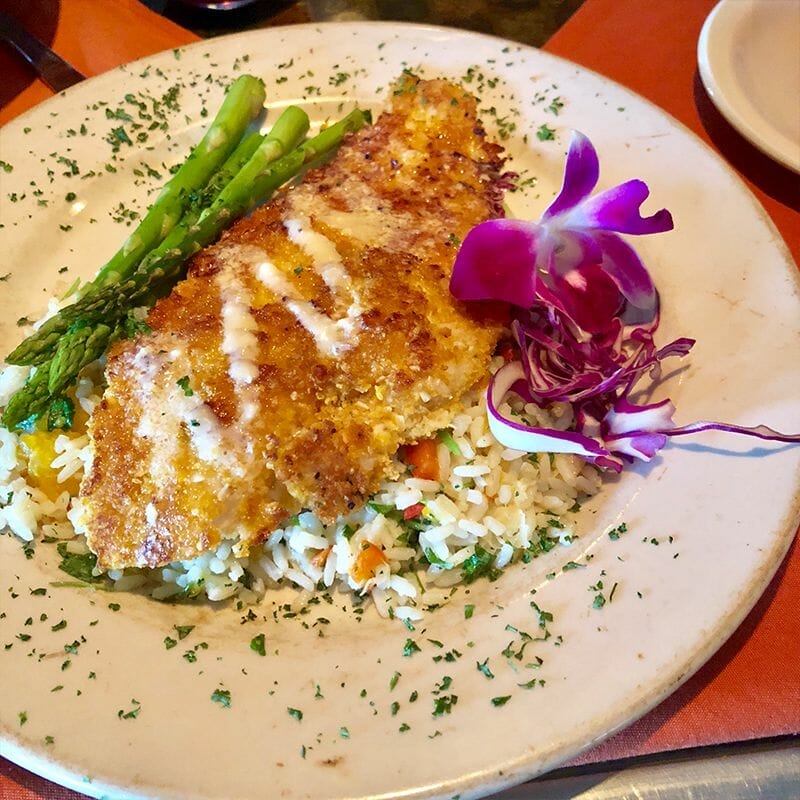 Lili's Bistro on Magnolia is a trendy bistro that has cute places to sit both inside and outside.
They also have a piano bar which adds an exciting element to dinner.
Open since 2007, they serve global cuisine in a simple manner.
It's not too fancy, but it's not boring, either!
They strive to provide a reliable service that guests can always count on.
They keep up with industry changes; however, they also try to stay the same.
You know that Lili's will always be a good experience no matter what!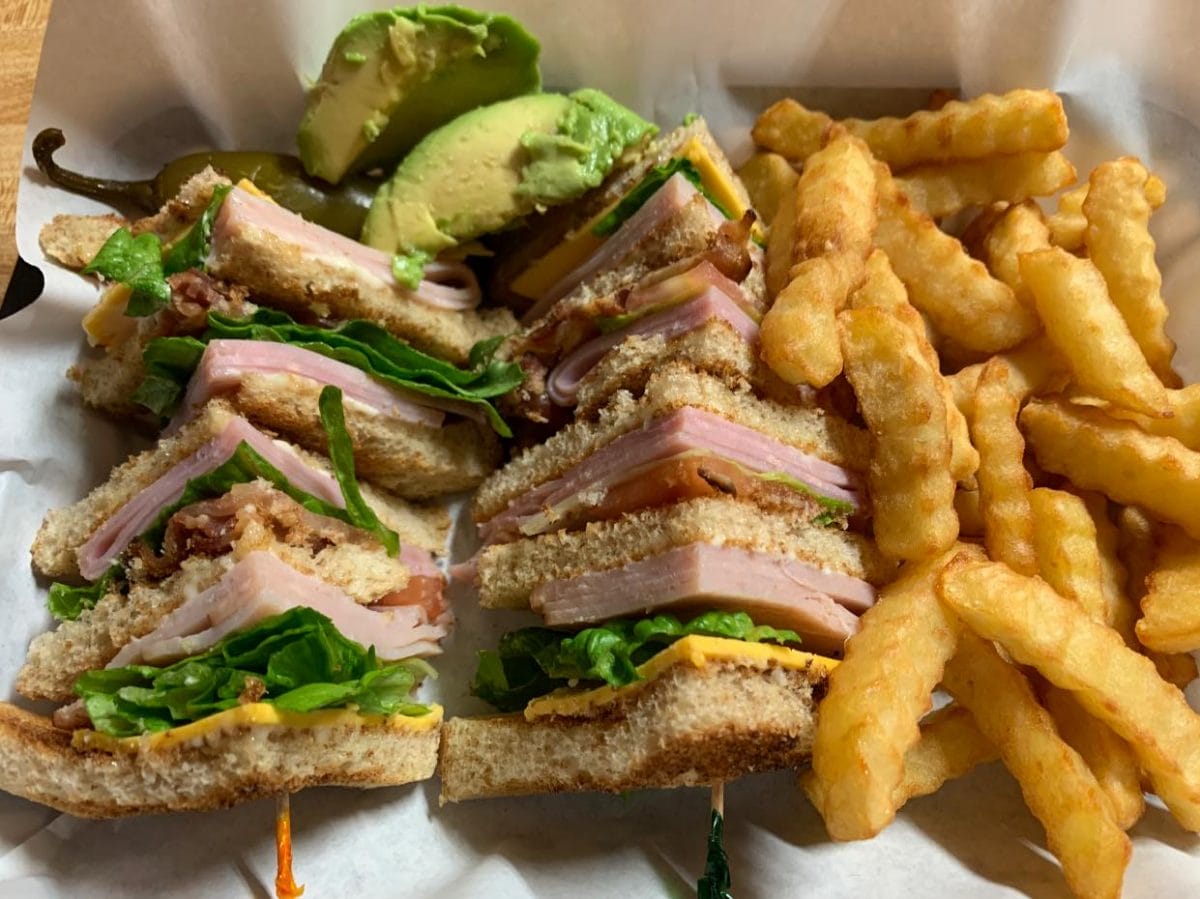 If you're looking for a delicious burger restaurant in Forth Worth, look no further than Daybreak Cafe & Grill.
This old-fashioned restaurant is reminiscent of a small-town diner specializing in burgers!
While it's a fairly typical classic diner, you will notice a Texas influence when you visit.
They have a few Tex-Mex items in addition to their All-American food.
They also serve hearty breakfast plates.
If you need fuel for a big day, this is a great place to go!
Even if you're just in the mood for a snack, Daybreak Cafe & Grill has you covered.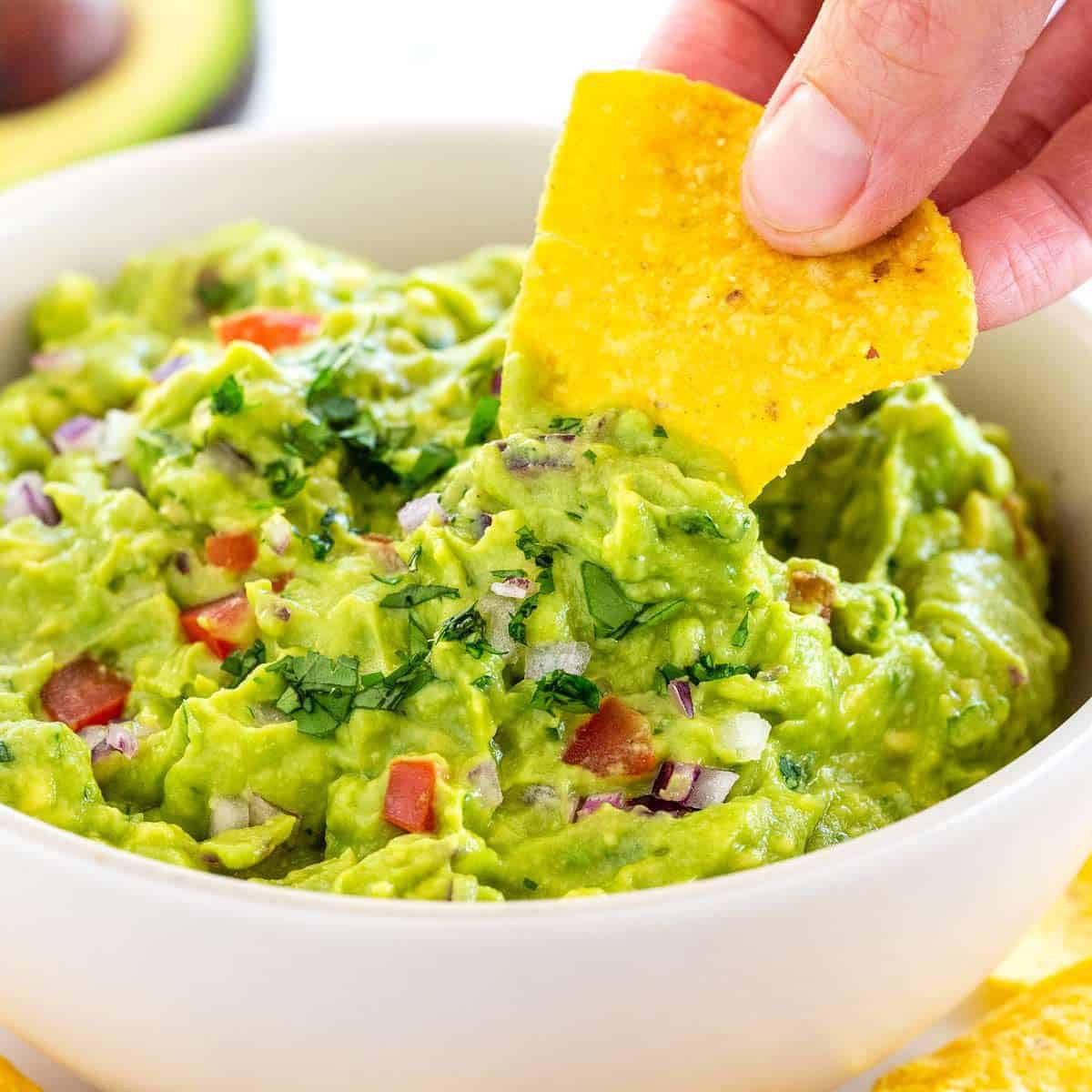 As far as authentic Mexican food goes, El Tequilas Mexican Restaurant is a great place to go!
This Mexican restaurant looks like a modern-day restaurant channeling its inner Wild West.
The decor is so fun and charming!
They're especially known for their margaritas and fajitas.
Fortunately, that's not the only good stuff on the menu.
You really can't go wrong with anything they make!
If you want to order something really exciting and eclectic, get the shrimp cocktail.
It comes in a margarita glass and is so adorable!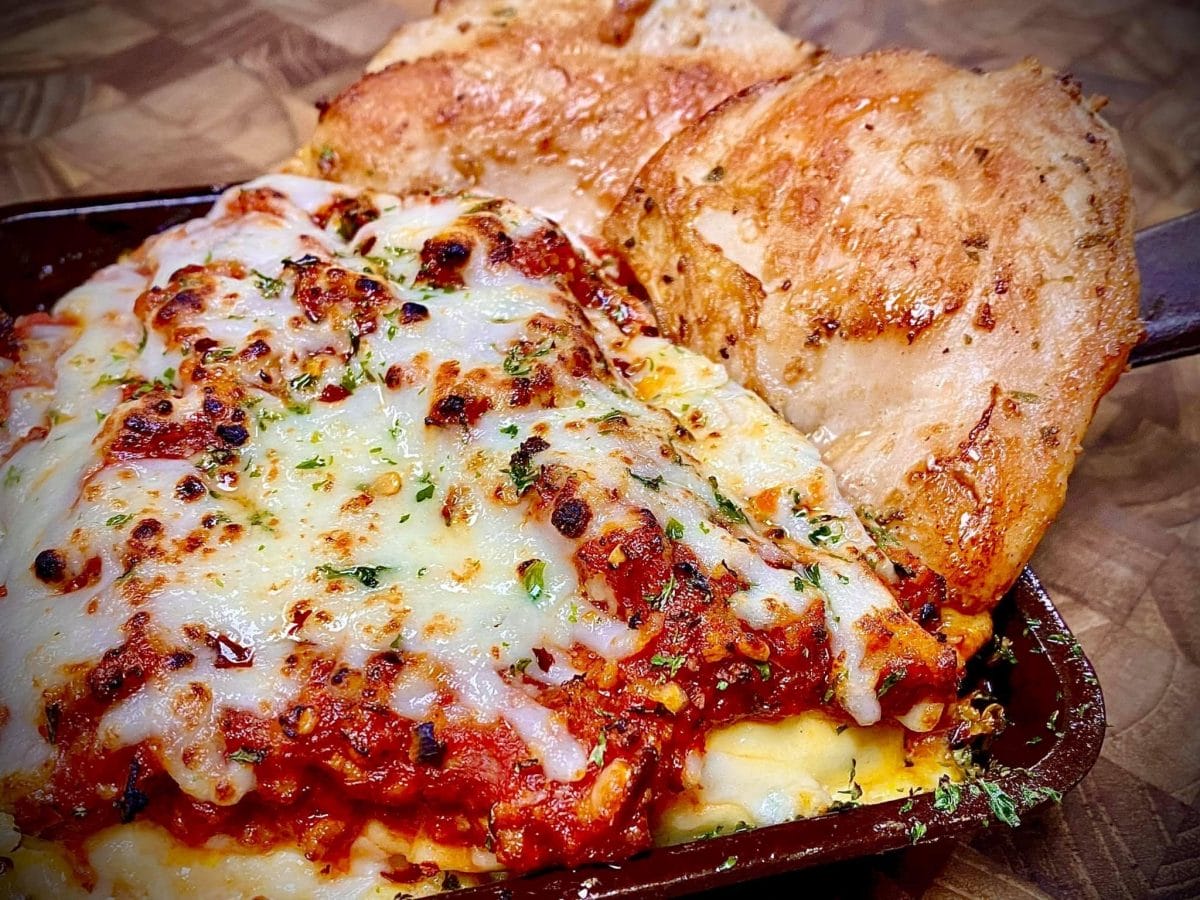 Bonnell's Fine Texas Cuisine is a farm-to-table restaurant that mixes a lot of the region's cuisines.
You'll notice Creole, Southwest, and Mexican influences in their dishes.
They partner with local Texas farmers to source their ingredients.
They have the freshest produce and high-quality meat.
They have a variety of less-common meats and some vegetarian options. You'll be excited to try many of the foods they have to offer!
This upscale restaurant doesn't stray too far from its Texas roots.
The chef is even a Fort Worth native!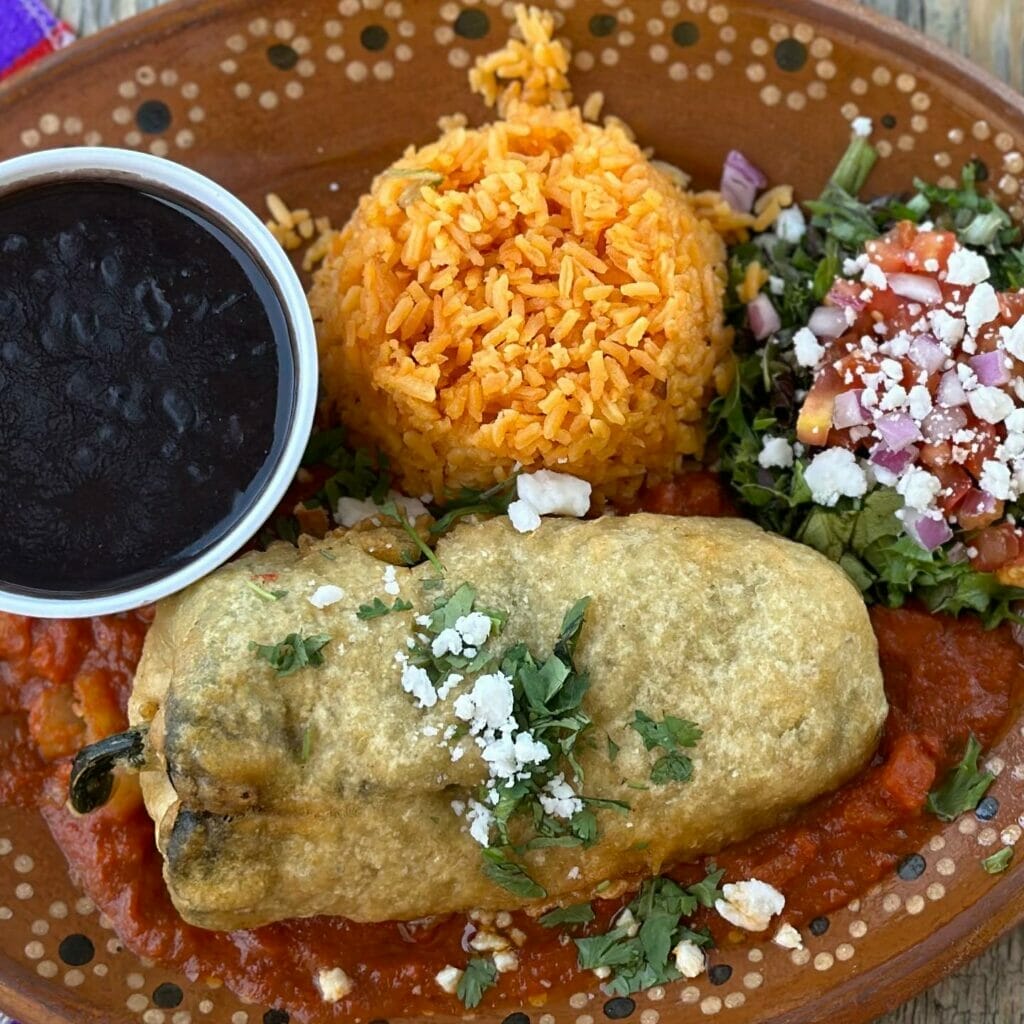 Belenty's Love Mexican Vegan Restaurant is a vegan restaurant.
That means everything here is good for vegans to eat!
But that doesn't mean that carnivores won't be able to find something they like, too.
This eclectic restaurant is a fun place to eat.
It's perfect for meeting up with friends. They also accommodate large groups!
They have a menu that compares to that of a typical Mexican restaurant, but everything is vegan.
They also have several other types of foods in case you're not in the mood for Mexican cuisine.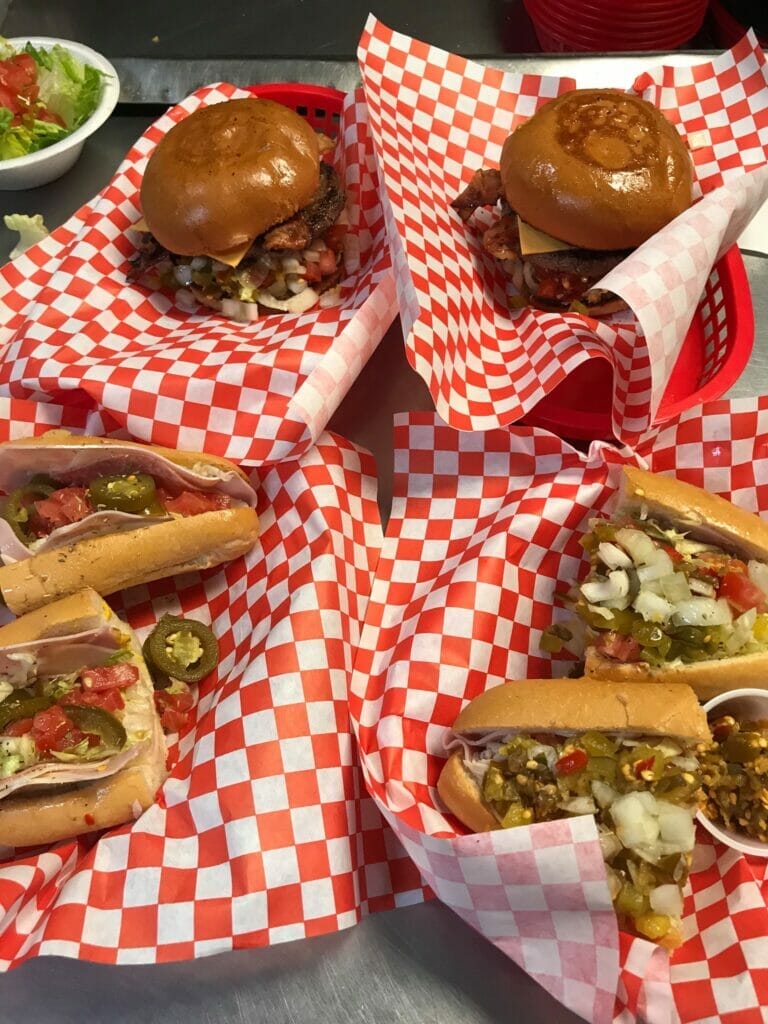 If you're craving a sandwich, stop at Galligaskin's Submarines Restaurant & Catering.
They've been open for over 50 years!
This has made them become an iconic restaurant in Fort Worth.
A few guys from Boston opened this restaurant because they missed the Boston-style submarines when they were here.
And now it's the oldest sub shop in the state of Texas!
It's perfect when you're hungry, but would rather have a sandwich than a proper meal.
They do also have burgers, soup, and salad if you'd rather order one of those.
Get the All-American Travel Secrets!
Don't miss out on America's hidden gems!