Lubbock, Texas, is well-liked for a plethora of reasons.
But the main thing is that it's a friendly town.
Everybody feels welcome here!
If you want a fun and relaxing getaway, consider Lubbock.
If you're planning a family getaway, Lubbock is a great bet!
If you just want to explore another sweet Texas town, then definitely go to Lubbock.
And of course, when you're there, you'll need to eat!
That's why we've put together the 31 best restaurants in Lubbock, Texas! After looking at this list, you'll be able to pick a few restaurants in Lubbock to add to your itinerary.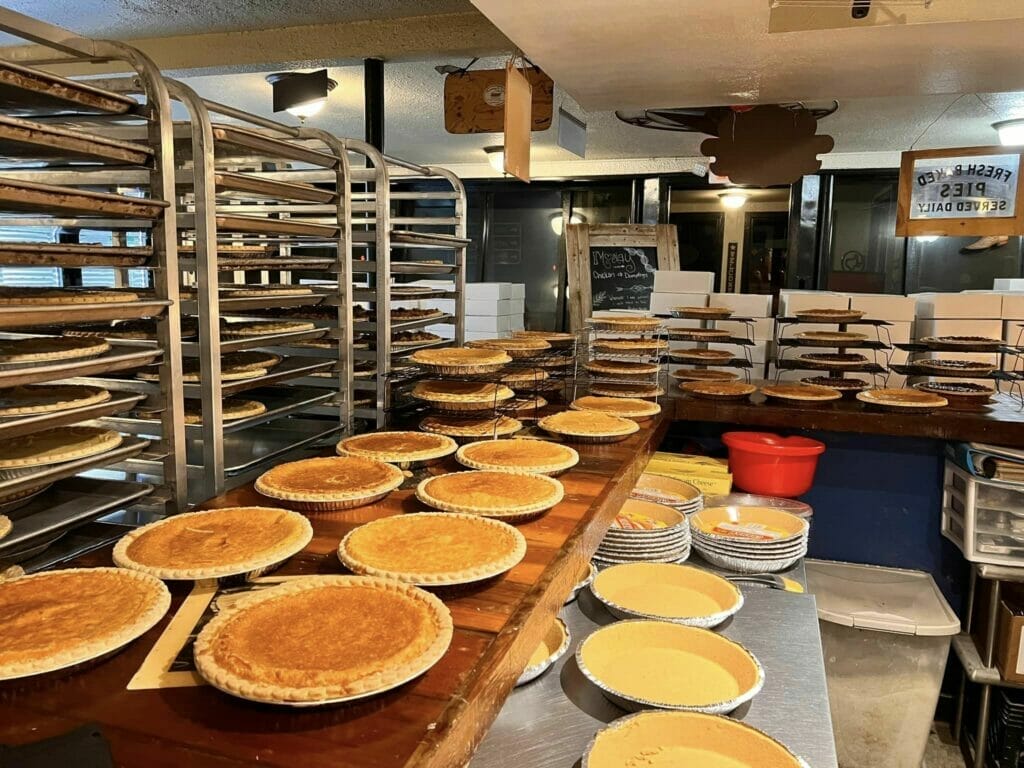 The Cast Iron Grill is a Southern-style restaurant famous for its pies.
Founded in 2007 by a stay-at-home mom, the restaurant has a goal to feed the body and the soul of every single customer who walks through the door.
Everything on the menu is made from scratch and with love.
You'll definitely taste these characteristics with every bite!
One unique thing about the restaurant is the collection of boots hanging from the rafters.
Sometimes customers will write a memory on the sole and bring them to the restaurant.
This is a way to honor a loved one or a special memory at their favorite restaurant.
The Shack is a popular barbecue joint in Lubbock. It's a low-key restaurant with rustic vibes.
People rave about the Texas barbecue at this literal shack!
They have outdoor seating and live music so it's a great place to hang out with friends for a fun night out.
The Shack is known for its food truck.
And the shack where they operate as a permanent restaurant has a lot of the same vibes.
This is perfect for anyone who appreciates a casual meal and wants to dig into some barbecue.
3. The West Table Kitchen and Bar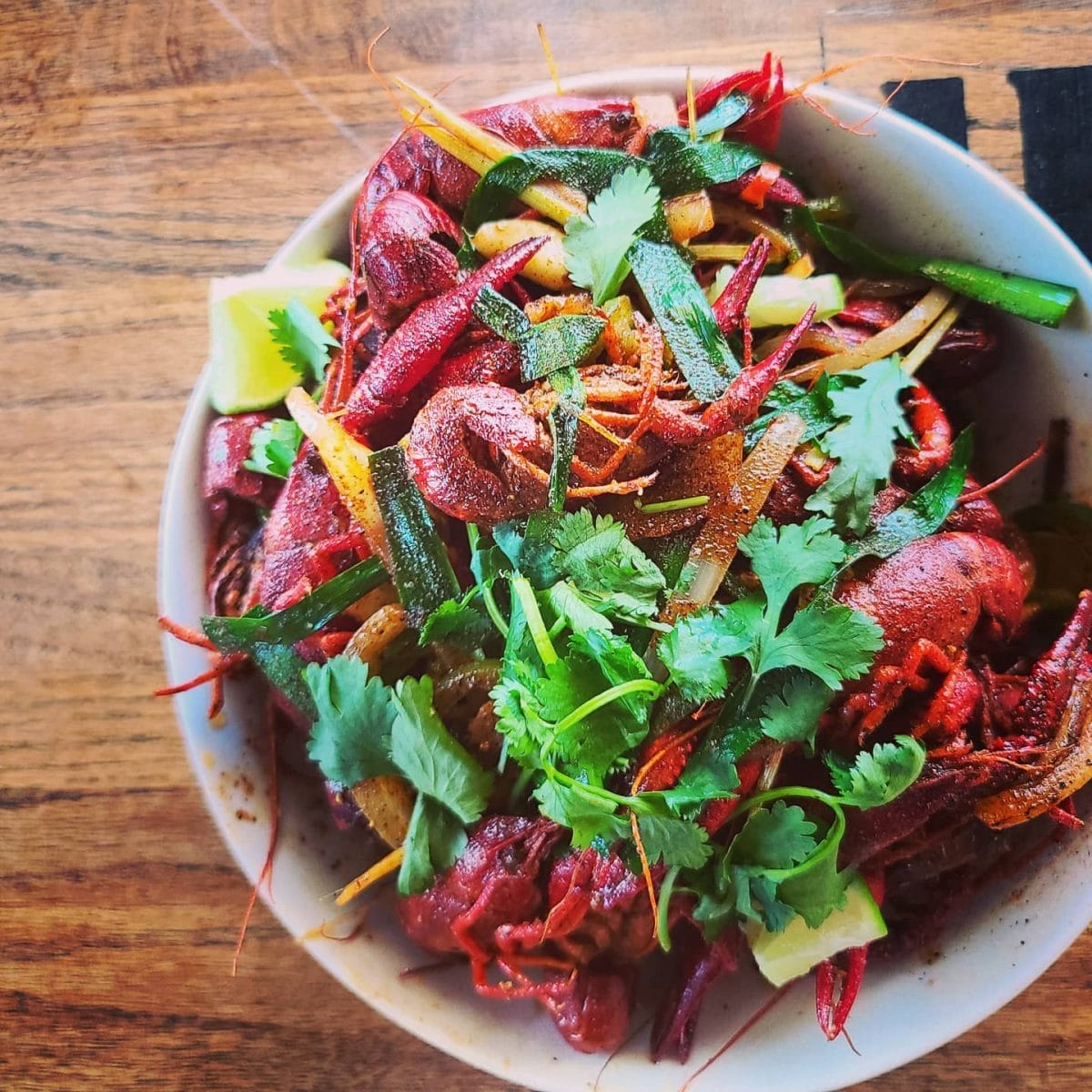 The West Table is an upscale restaurant located in the historic Pioneer Building.
Right in the heart of downtown, it's the perfect location for dinner when enjoying the city.
Their menu features modern American cuisine with hints of global influence.
The atmosphere is just as eclectic as the menu.
The modern and minimalist interior is open and welcoming to everyone.
The kitchen is also open so you can see the kitchen staff hard at work.
With strong West Texas roots, this restaurant provides authentic Texas hospitality.
Your time here will be as enjoyable as the food you order!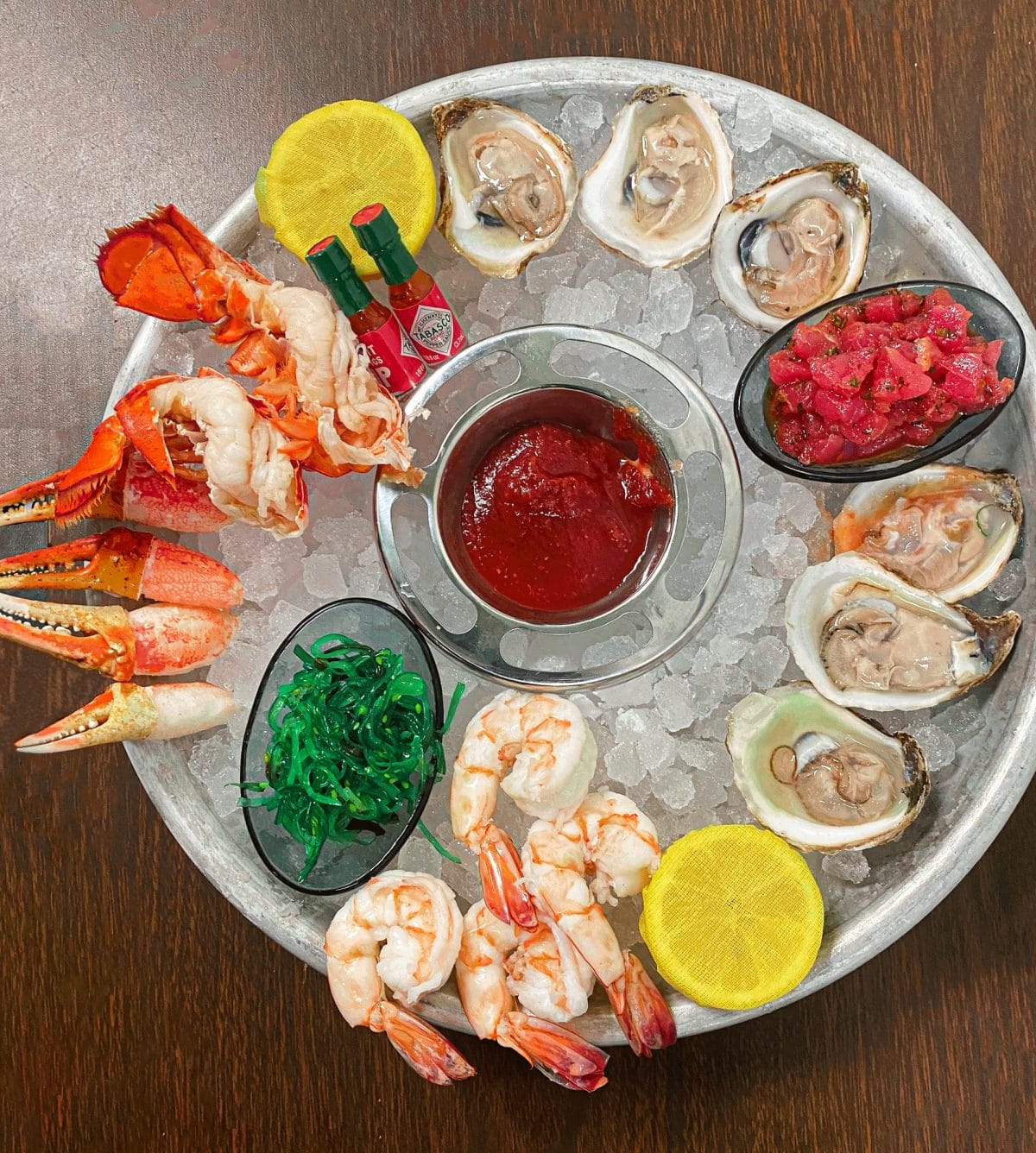 Las Brisas is a southwest steakhouse that offers a fine dining experience right in Lubbock.
They serve Southern-style foods, steaks, and seafood.
The restaurant uses an 1,800-degree oven to prepare the steaks.
This technology is quite exciting for meat enthusiasts!
Another exciting fact about these steaks is that they are premium Angus steaks.
They are also all-natural, hormone-free, and Certified Humane.
They receive fresh seafood three times a week and ship in fresh produce from top growers.
You can be confident that their food is of the highest quality.
The fairly simple menu has a variety of options so everybody will find something they like!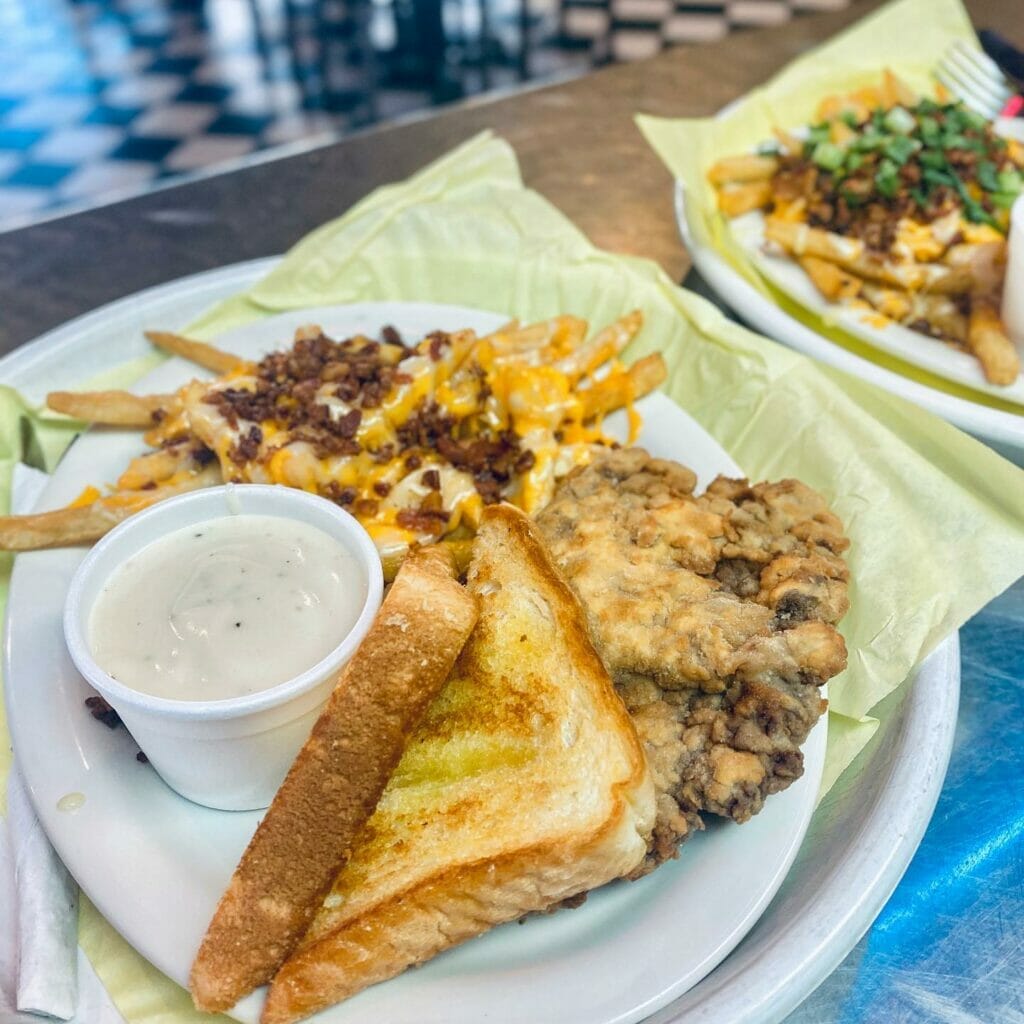 Buns Over Texas is a burger restaurant known for its cheese fries.
Not only do people love the cheese fries, but they also rave about the ranch sauce and bread at this joint.
Everything they serve is amazing!
Not only is the food of great quality, but it's also quite affordable.
It's the perfect place for a family to go when they're on a budget!
Plus you can actually watch the kitchen staff cook your burgers which adds to the fun.
The biggest reason people return is because of the atmosphere.
Everybody is so friendly and you'll feel welcome the second you walk through the door.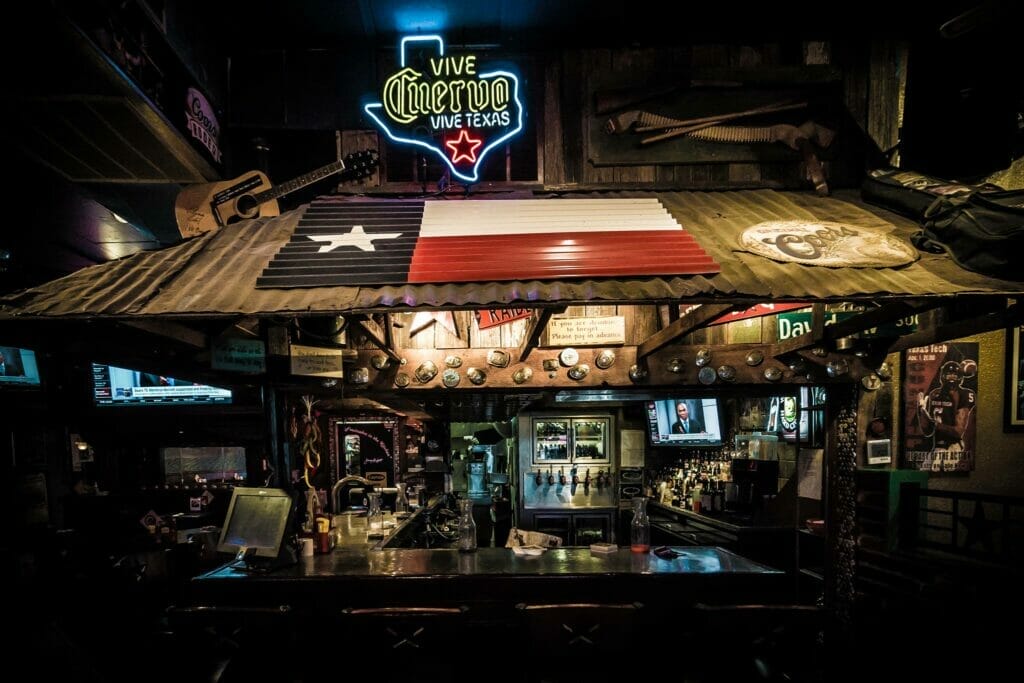 Caprock Cafe is a casual sports bar with a Western theme.
They call themselves a "rodeo sports grill."
This perfectly embodies the atmosphere at this popular restaurant.
They have won so many restaurant awards!
That's just further proof that this restaurant is worth visiting.
Open since 1997, this restaurant has become a Lubbock staple.
With the coldest beer in West Texas and live music, it's a great place to enjoy a night out.
Supporting the local music industry is actually one of their priorities.
By catching a live show, you're also supporting local artists!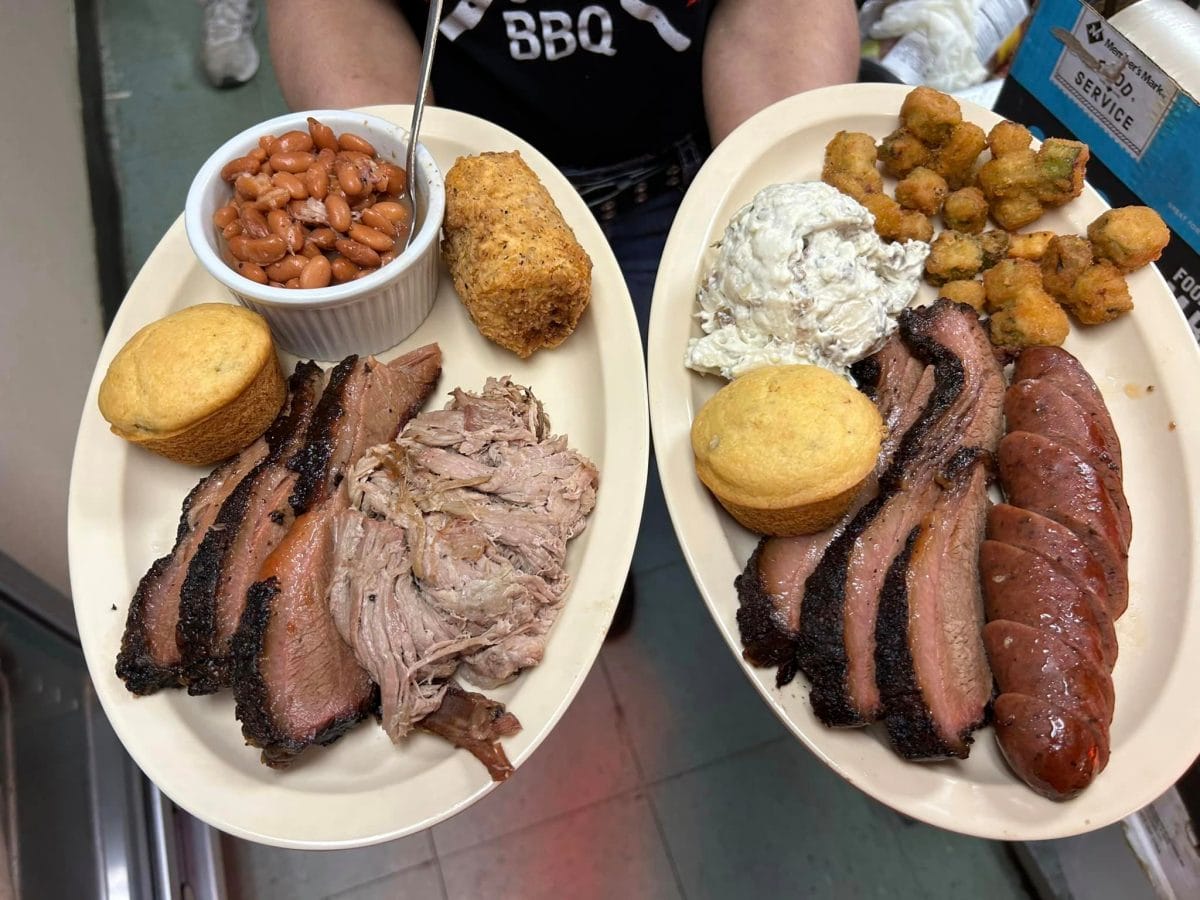 Chopped And Sliced BBQ Restaurant is the place to go for delicious Texas barbecue.
They hand-rub their meat before smoking it.
They also make their own barbecue sauce by hand.
Both of these factors create delicious meat.
In addition to barbecued meat, they also serve many other foods.
Their menu has a comfort food vibe and includes popular Western appetizers.
You can order burgers or entrees with barbecued meat as a main ingredient.
For instance, you could get a pulled pork grilled cheese or a BBQ Frito Pie!
This cozy and casual barbecue joint is the best place to try some mouthwatering barbecue.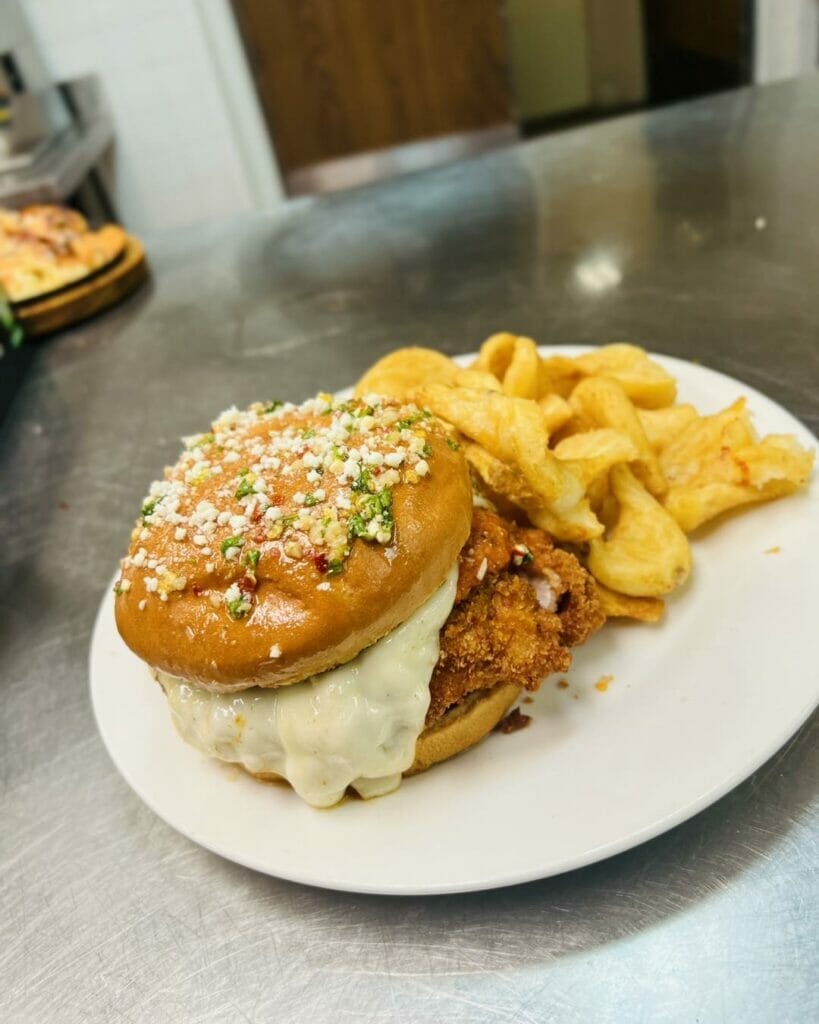 The Escondido Grill is one of the best places to eat in Lubbock.
Located in Spirit Ranch, this restaurant is truly enchanting.
With plenty of outdoor seating available, you'll have a front-row seat to the beauty of West Texas.
Fortunately, they also have indoor seating if that's your preference.
They have a pretty eclectic menu and honestly, everything sounds delicious!
If you love extra seasoning in your food, this restaurant is the place to go!
They use fresh and local ingredients to make their food from scratch.
You could get Texas Deviled Eggs, Cajun Pasta, or a BBQ Bacon Burger.
These are just a few of the flavorful options they have.
9. All American Eatery & Catering Co.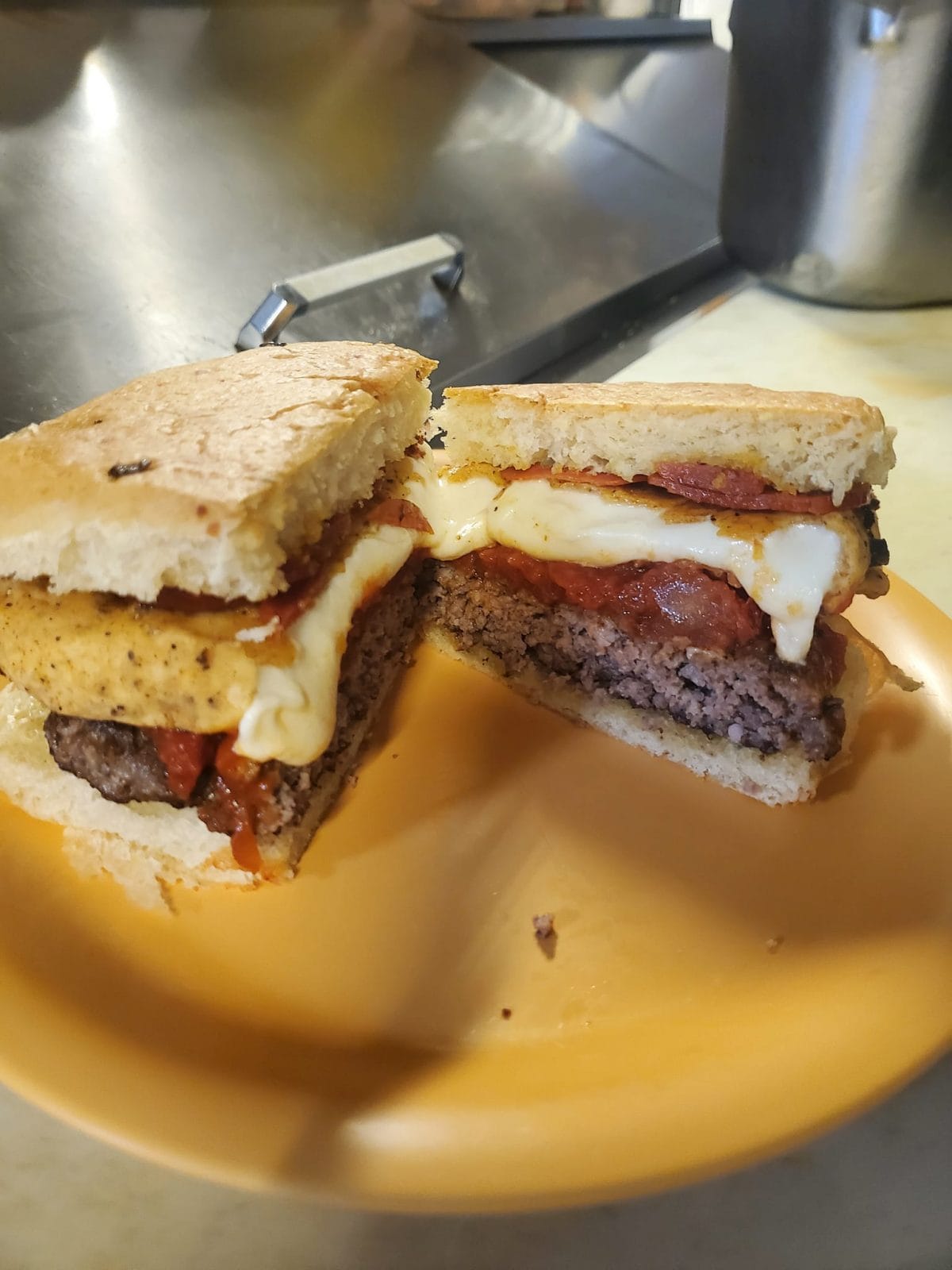 All American Eatery & Catering Co. is a popular little restaurant that truly embodies the spirit of Texas.
The dining room kinda feels like you're at a garage party.
If you're looking for a cozy country atmosphere, you'll fall in love with this restaurant!
The all-American menu is full of family-style comfort food.
Each menu item is named after an American legend.
And the prices are so affordable!
You really can't go wrong with anything on the menu.
Bring the whole family and enjoy an old-fashioned home-cooked meal on a budget.
Then come back later because you'll want to eat here again!
10. The Plaza Restaurant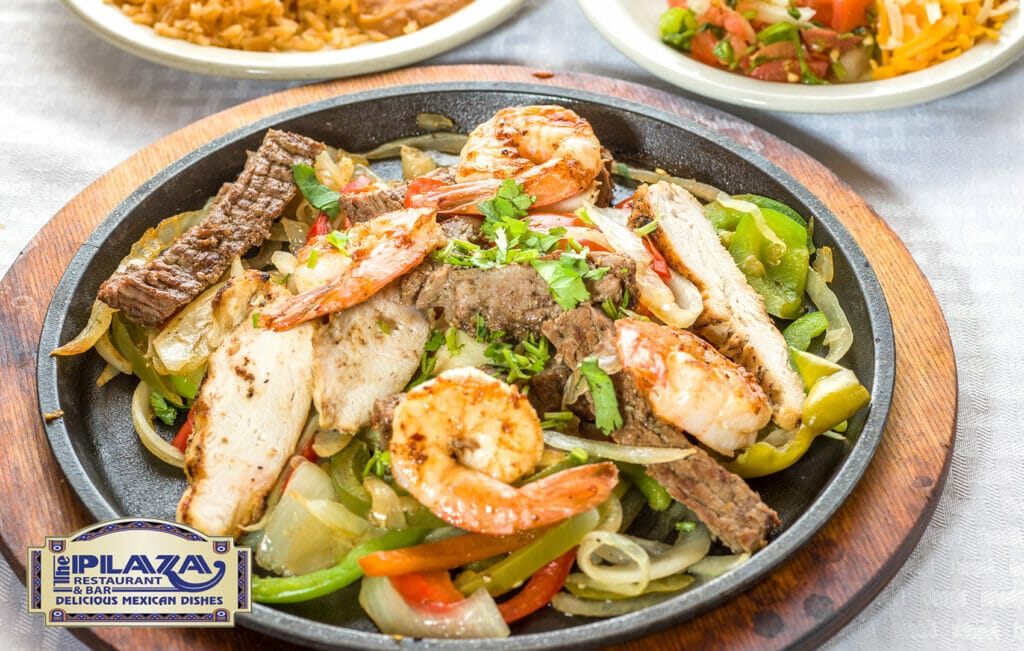 The Plaza Restaurant is one of the best restaurants in Lubbock.
This Mexican restaurant is an authentic Tex-Mex restaurant.
Open since 2001, this is one of the most respected restaurants in the area. And when you visit, you'll understand why!
They actually have 7 locations in West Texas, further proof that this restaurant is amazing.
The inviting atmosphere is perfect for friends and family from all over. Everyone is welcome here.
Try one of the house recommendations and you'll remember this meal for a long time!
11. Christakis Burgers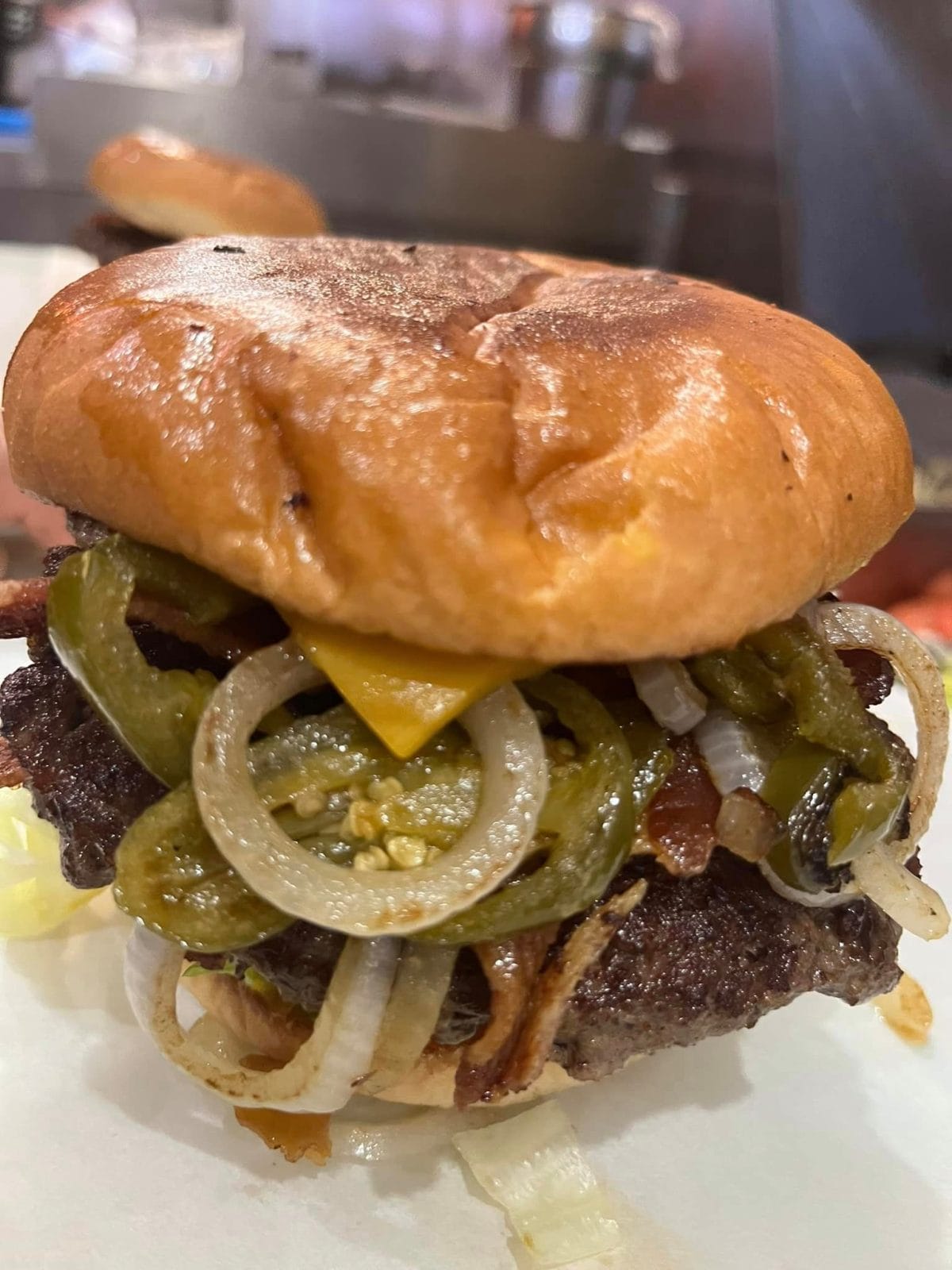 Christakis Burgers is a cute little 50s style diner, specializing in burgers.
If you don't love burgers, you might want to try their fried catfish or steak instead!
Walking through the doors is like entering a different time.
This family-owned business opened in 2003 and has been proudly serving the Lubbock area ever since.
Everyone who eats here is treated like part of the family.
The menu will remind you of simpler times when you had the chance to eat out with your loved ones. The memories will come alive when you eat at this restaurant.
12. Polibertos
Polibertos is a local Mexican fast-food restaurant.
When you pull up to the restaurant, you'll know that it's going to be the best Mexican you've had.
While they do have a dining room, they also have plenty of outdoor seating. They even have a drive-thru.
They have two locations in the area and they're both amazing.
They have big portions for low prices.
And all of their food is delicious!
It's a laid-back restaurant with high-quality food.
Polibertos is one of the best places to stop for a quick meal in Lubbock!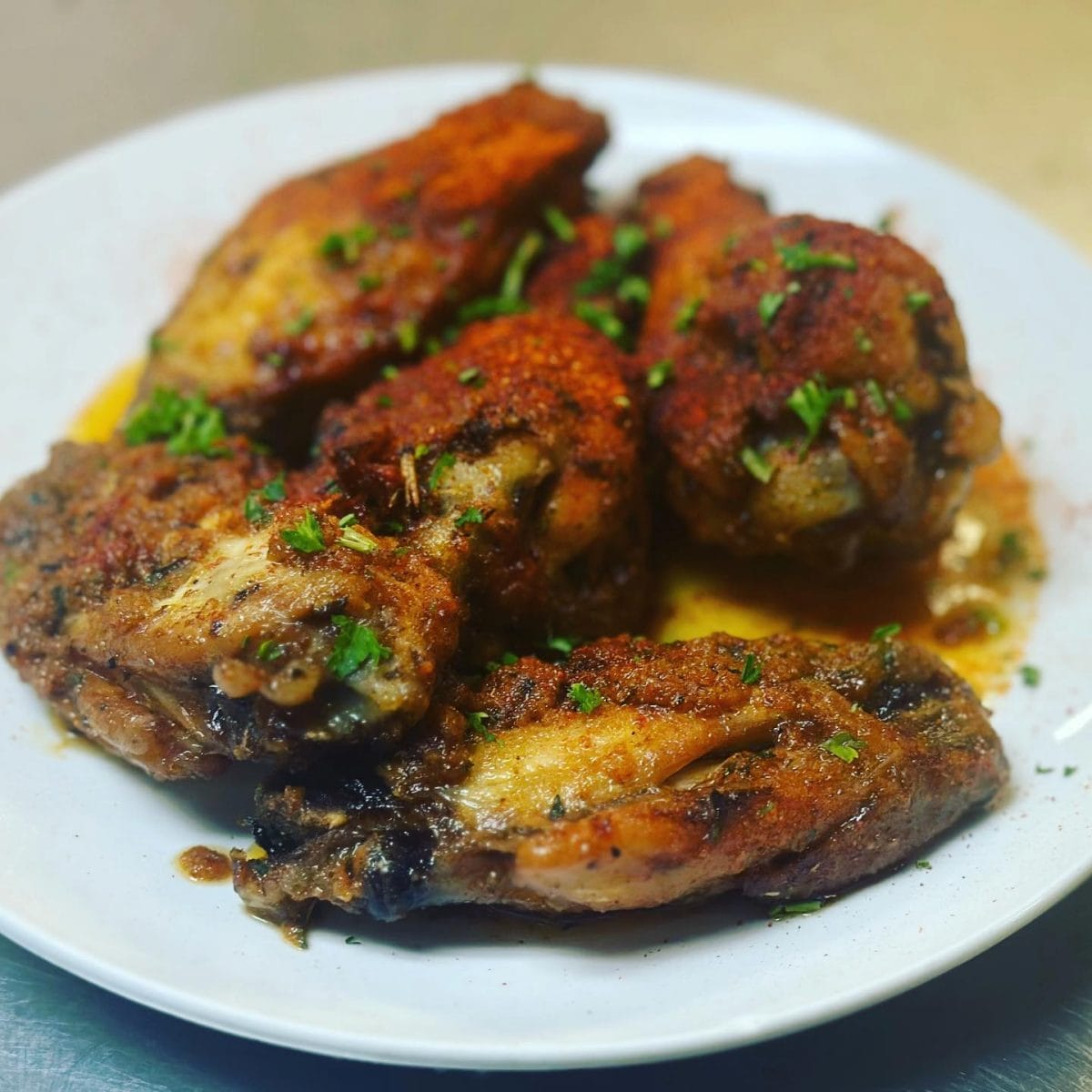 Vizo's African Bar & Restaurant is one of Lubbock's best restaurants.
If you want African food, this is the place to go! In addition to African specialties, they also serve beer and wine.
This locally-owned restaurant is the first of its kind in Texas.
They serve authentic African food for anyone who wants to experience a taste of Africa.
They also have African music so you can immerse yourself in the culture.
With an eclectic vibe, you'll feel quite comfortable when visiting here.
Enjoy their affordable foods and try their traditional African foods.
Taqueria Jalisco is a popular hangout for lovers of Mexican food and margaritas.
This family-friendly restaurant has a lot to offer!
It's great for families, college students, and friends who want to catch up.
They accept several forms of payment and will even make reservations.
They're open from 7 in the morning until 10 in the evening.
This means that you can be here all day long.
They offer small plates, quick bites, and all three meals.
They also serve coffee and have a full bar. It is the perfect place to stop whenever you need refreshments!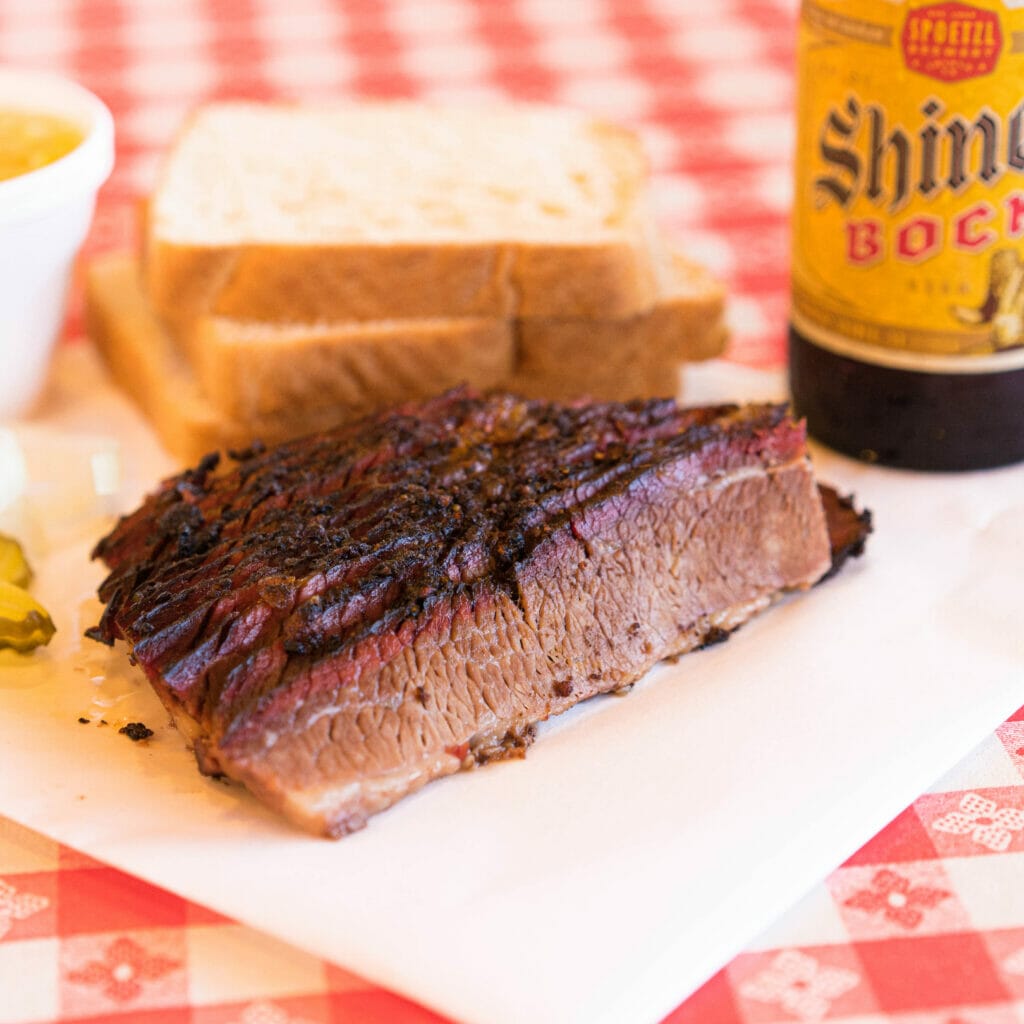 Rudy's "Country Store" and Bar-B-Q has some of the best food in Lubbock!
It's a Texas chain that serves up the most authentic Texas barbecue you've eaten.
With basic decor and picnic tables in the dining room, this is an authentic Texas barbecue joint.
It's set up cafeteria style to make the process as simple as possible.
They also have a store where you can buy several Texas specialties in addition to some of the restaurant's very own food!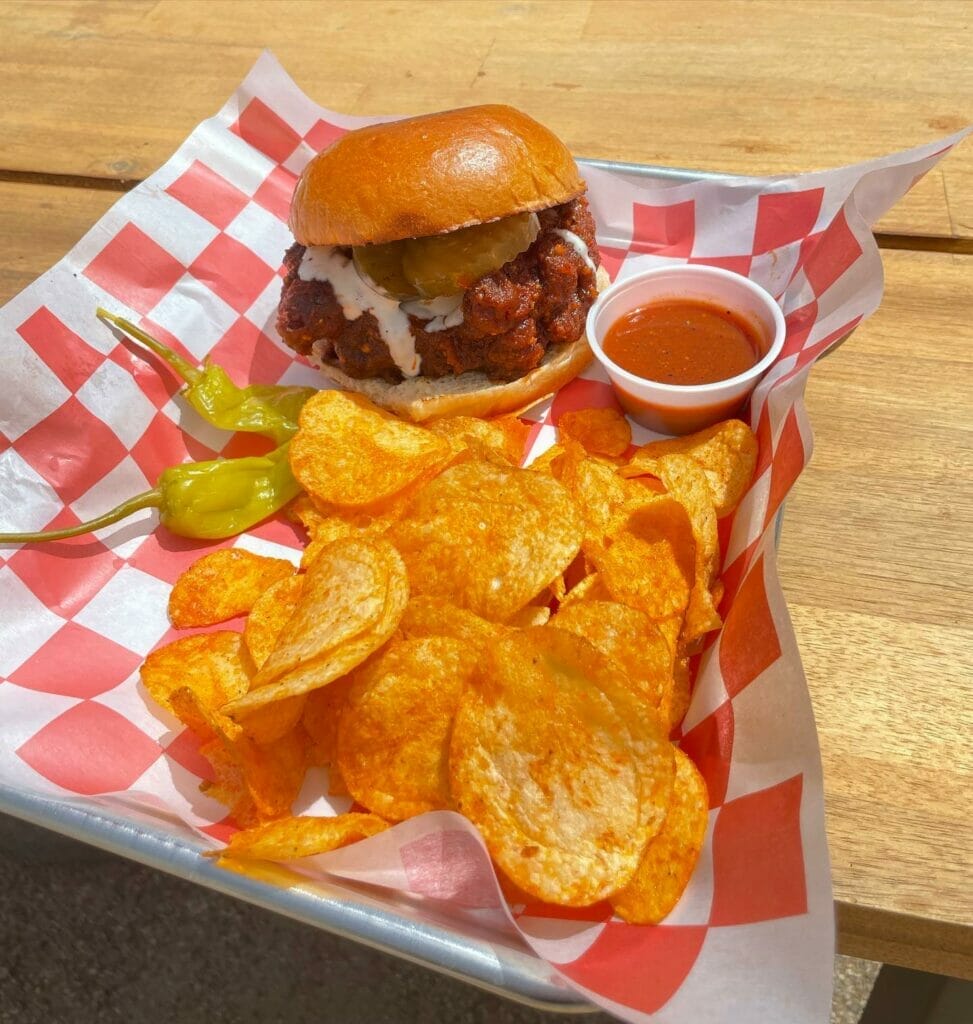 Tom & Bingo's Hickory Pit Bar-B-Que is one of many barbecue restaurants in Lubbock.
But it stands out from the rest for good reason!
First of all, this location has been around since 1952.
Also, it looks like a literal barbecue shack!
While it's quite small, they do offer indoor dining.
This historic restaurant is still as delicious today as it was 70 years ago!
It's still owned by the same family.
They honor the rich Texas heritage every day when they barbecue their meat and serve their loyal customers.
Come here for some delicious Southern cooking!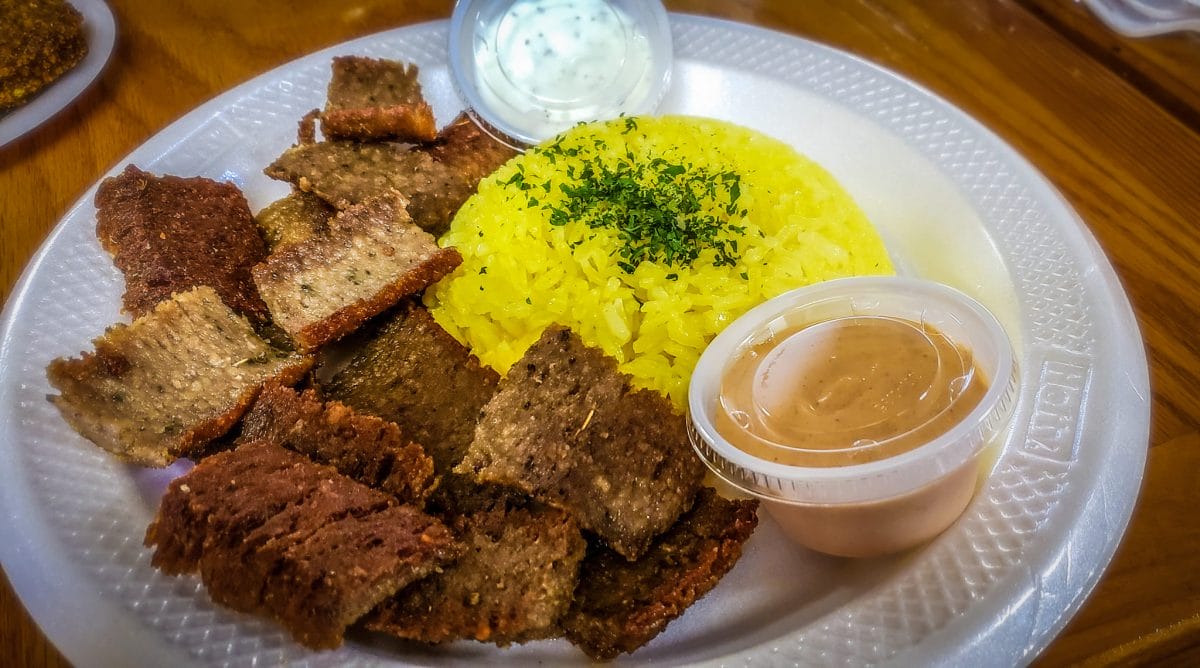 Manara Cafe Authentic Lebanese and Mediterranean Cuisine is a great place to try a new type of food.
If you're not familiar with Lebanese and Mediterranean food, stop here and try some!
This modern restaurant is quite simple, making meals here an enjoyable experience.
Order your favorite type of Greek food or try something new with authentic Lebanese flavors.
It's a great place to grab lunch with a co-worker or dinner on the weekends. And the prices are quite reasonable!
The restaurant is quite casual so there's no reason to stress while you're here.
Eat your meal and enjoy the radiant flavors.
Giorgio's Pizza is the perfect place to buy a pizza.
This retro Italian restaurant has such a cute vibe!
You'll walk in and feel like you're stepping into an old movie.
While they're home to the "Texas Size Pizza," they have so much more to offer.
Get a sub or a calzone if you're not in the mood for a slice of pizza.
They use only fresh ingredients and make everything to the best of their ability.
The food here is definitely high quality!
They've been open for over 30 years and are still cooking the best pizzas in the area.
Flippers Tavern is such a fun place to be!
This artsy restaurant has an impressive bar and a delicious menu.
They also have pinball machines and a game shelf.
You can meet up with friends, choose a game to play, and enjoy a game night while someone else cooks for you!
They're mostly known for their hot dogs.
They have some classics as well as a few unique hot dogs to order!
If you don't love hot dogs, you'll still find something delicious.
They have a few side dishes and snacks, as well. If you'd rather satisfy your sweet tooth, then just order dessert.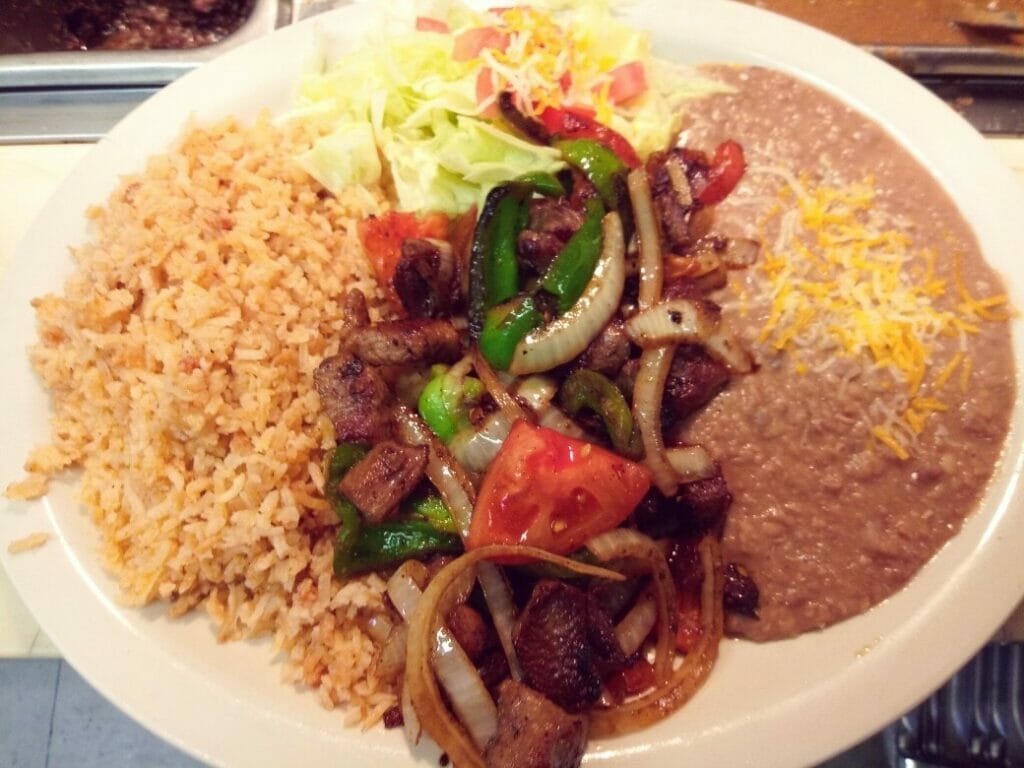 Joel's Restaurant is another authentic Mexican restaurant in Lubbock.
The eclectic atmosphere is a mix between a Mexican restaurant and a diner.
They serve breakfast all day long, which is great for any breakfast lovers who like to sleep in.
They also have a homemade hot sauce that goes great on literally everything they serve!
They have a fairly small menu for a Mexican restaurant.
This is because they strive for perfection when possible. Nothing on their menu falls short.
They have high standards for the food they cook and serve.
If you're still wondering where to eat in Lubbock, check out Lillie's Place.
This small family-owned restaurant serves Mexican food.
With a rustic vibe, it feels a bit like your grandma's kitchen.
This is also because the home cooking here is delicious!
They open at 6 in the morning, so you can stop by for breakfast and coffee. It's also a great place to grab lunch.
And the prices are quite affordable!
This is different from the other Mexican restaurants because it's more like a cafe.
You can enjoy a variety of Mexican dishes that are a bit different from the dinner specials at the other Mexican restaurants in town!
One Guy from Italy University serves traditional Italian recipes.
Eat here for an authentic taste of Italy.
They are known for their calzones, which have been voted the best in Texas!
With two locations, they've been serving the Lubbock area for forty years.
It was started by an Italian immigrant who was raised in Texas.
So you will see both Italian and Texan influences in your food.
While they have a variety of pasta dishes, they have so much more to offer. Get a tortilla wrap or sub.
Try one of their appetizers or soups.
They even have chicken, seafood, and pizza options.
Bonus Burger is a cute little burger joint with a drive-thru.
They don't have dine-in, but they do have a couple of outdoor picnic tables.
Otherwise, you can grab it and go!
With affordable prices, this is a great place to go with the whole family or a big group of friends.
Or even by yourself if you're eating on a budget!
You can get a burger, sandwich, or hot dog.
If you're in the mood for Mexican food, you can even get some of that! In addition to their cheeseburgers, they're especially known for their chili dogs and milkshakes.
This is such a cute restaurant!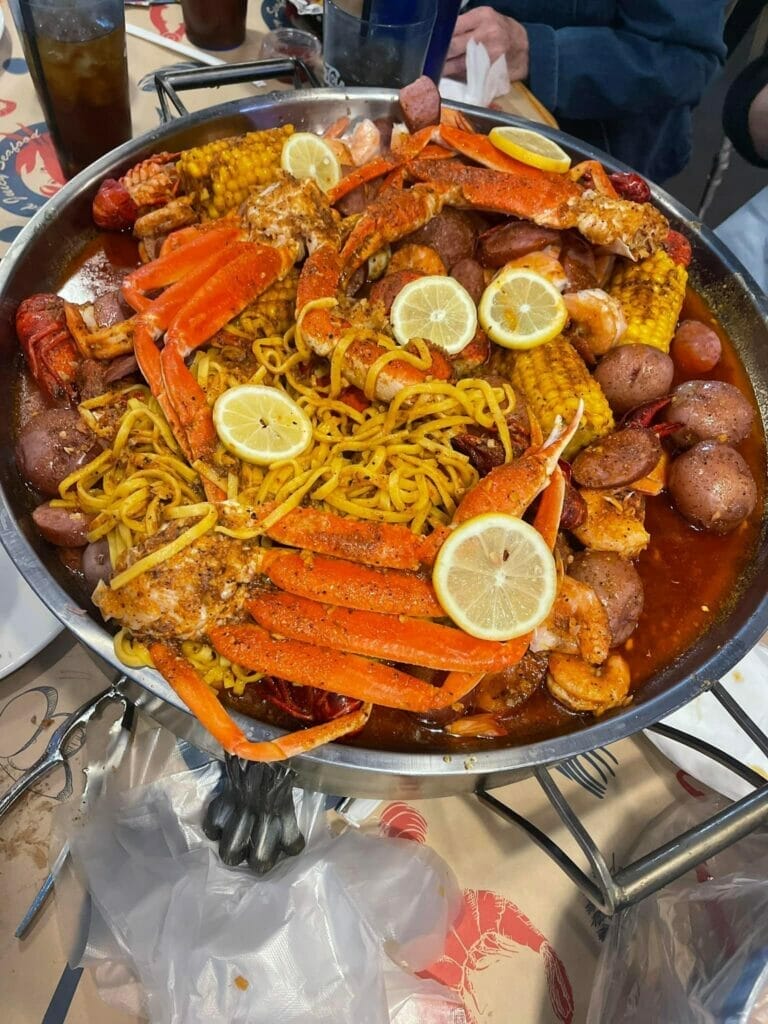 Cajun food lovers must visit Hot & Juicy Cajun Seafood & Bar!
This restaurant specializes in seafood and adds extra spice to the food.
It's truly an amazing food experience!
This trendy restaurant is perfect for group outings or a girls' night out!
The atmosphere is buzzing and conducive to a fun night.
The food here is authentic Cajun seafood and will not disappoint.
You can even choose your spice level.
This is perfect if you want something mild even though you're eating with someone who wants to set their taste buds on fire!
The menu has several options and a variety of foods.
There is something here for everyone!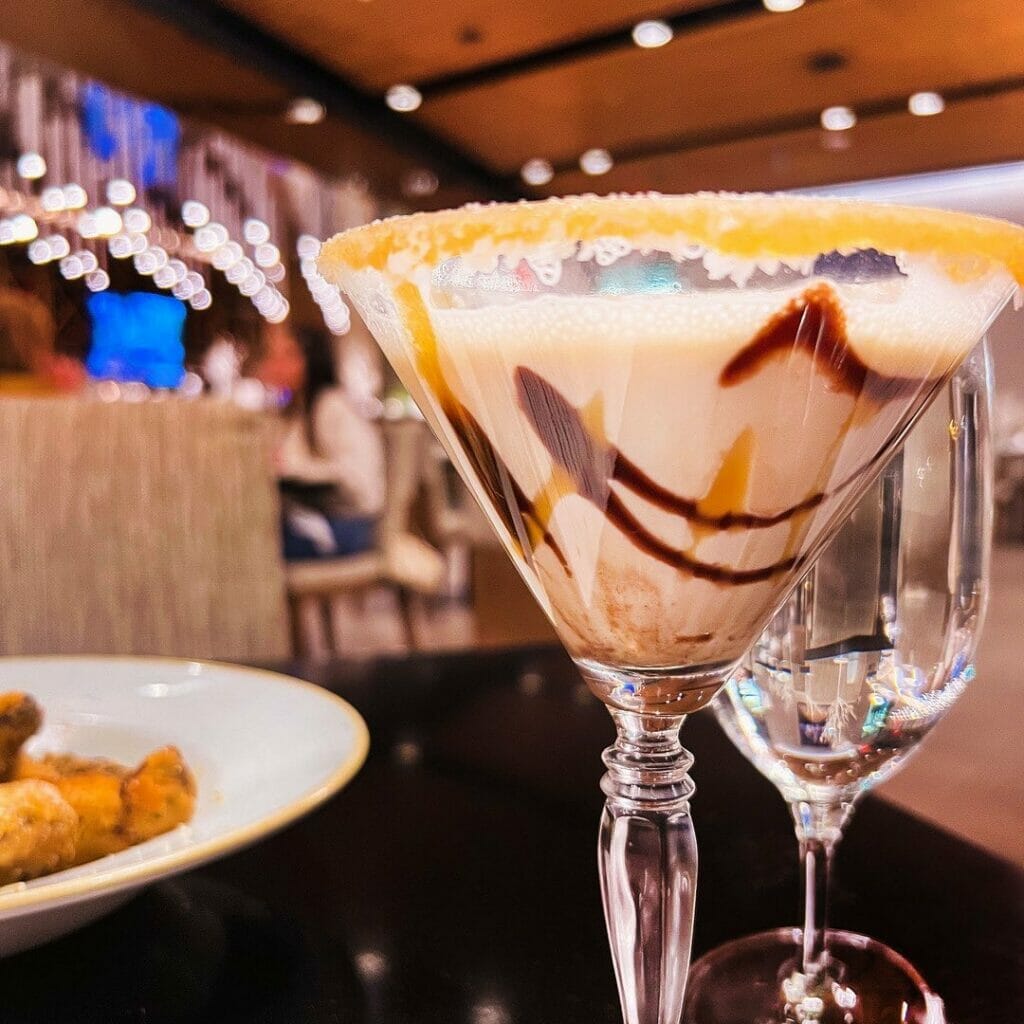 Rave On is a fun restaurant located in the Buddy Holly Hall of Performing Arts and Sciences.
Buddy Holly is a Lubbock native and this restaurant commemorates him.
The restaurant strives to be the type of restaurant that the guests will rave about.
The chef is from Egypt and learned many cooking skills while in that part of the world. You will notice this influence in some of the menu items.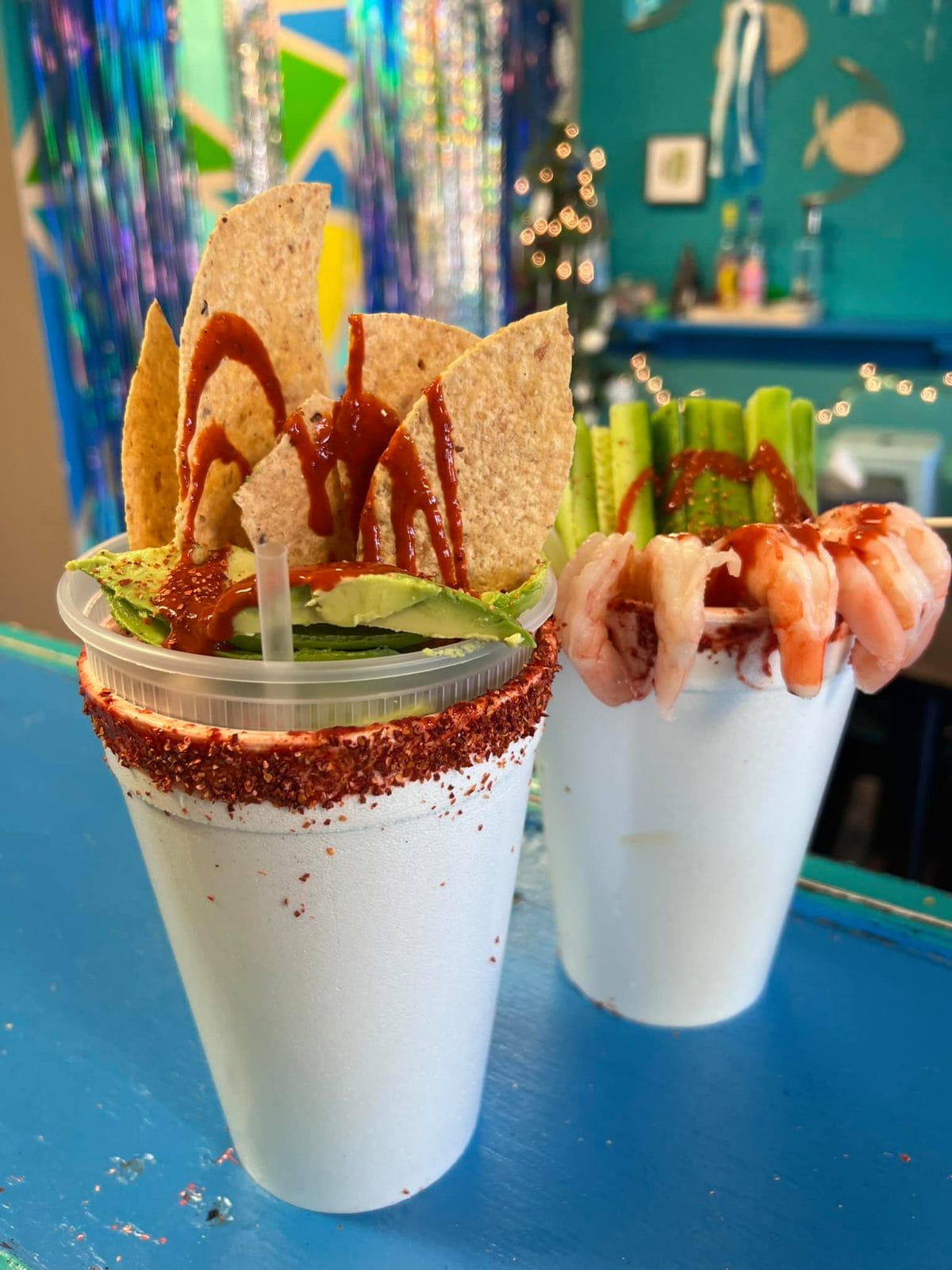 La Costeñita isn't just a regular Mexican restaurant.
It's a Mexican seafood restaurant.
The food here is fresh and delicious!
It's a great place to stop for a quick snack or a full meal.
The prices are also very reasonable.
It's also some of the most authentic Mexican seafood you'll find in the USA.
This cozy little restaurant may be small, but don't let that fool you.
There is nothing small about the sense of community they offer or the delicious flavors in their food.
This hidden gem deserves a place on your foodie bucket list.
Masiso 마시소 is one of Lubbock's most popular Korean restaurants.
While this restaurant has a dining room, they specialize in delivery-style Korean barbecue.
If you've never heard of cupbap, you should come here to learn what it is!
In addition to their main cupbap options, they also have appetizers, noodle soup, and bento foods.
Their limited menu is great because they are good at everything they make!
The food here is authentic.
People who have been to Korea agree that it tastes the same as Korean food in that country!
If you're in the mood for Thai food, you should stop by Thai Pepper.
This authentic Thai restaurant has a simple atmosphere.
This is perfect for when you want to enjoy a nice meal while still being able to relax.
The food is some of the best Thai food in Texas.
You won't leave here hungry or even dissatisfied!
Not only will you love the food, but you'll also love the prices. The menu has quite a variety of popular Thai dishes.
This means there is something for everyone!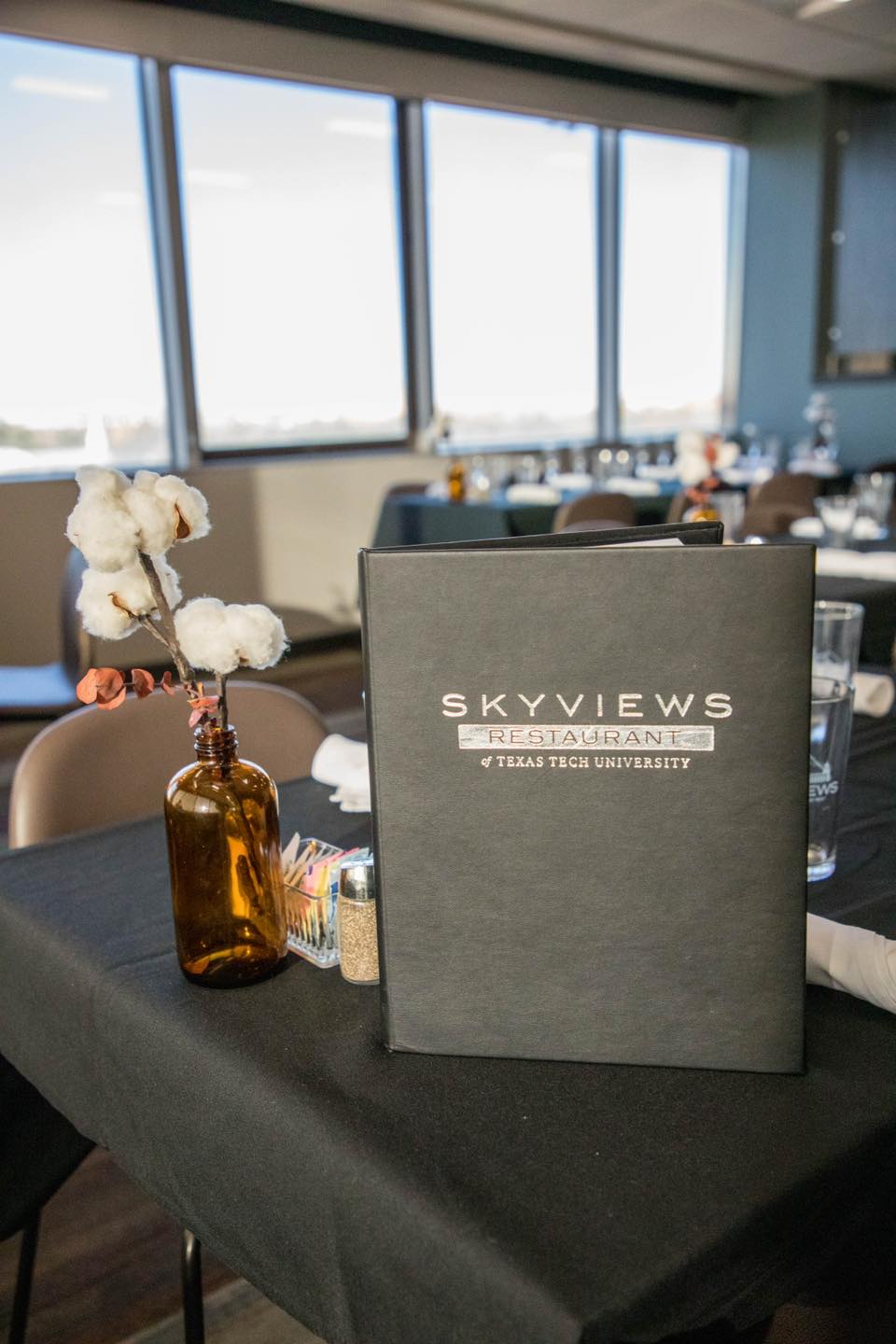 Texas Tech students run Skyviews Restaurant.
Eating here is a great way to support the future of the restaurant business.
Students are learning how to run a restaurant and provide a positive experience to their guests.
The menu changes quite regularly as it helps prepare the students for various situations in the real world.
The dinner menu is set up as a prix fixe chef's menu.
Breakfast lovers must try the Pancake House.
This is a great place to get breakfast or brunch!
While they're known for their signature pancakes, they serve all the breakfast classics.
With a rustic country theme, this restaurant is quite cozy.
Meet up with friends and family while you share a delicious breakfast.
This restaurant has been around for about 50 years.
That's how you know that the locals love it! It's been a Lubbock staple for several decades.
If you don't love breakfast, you can get some Southern dinner staples for lunch.
They have a variety of Southern-style steaks that patrons love!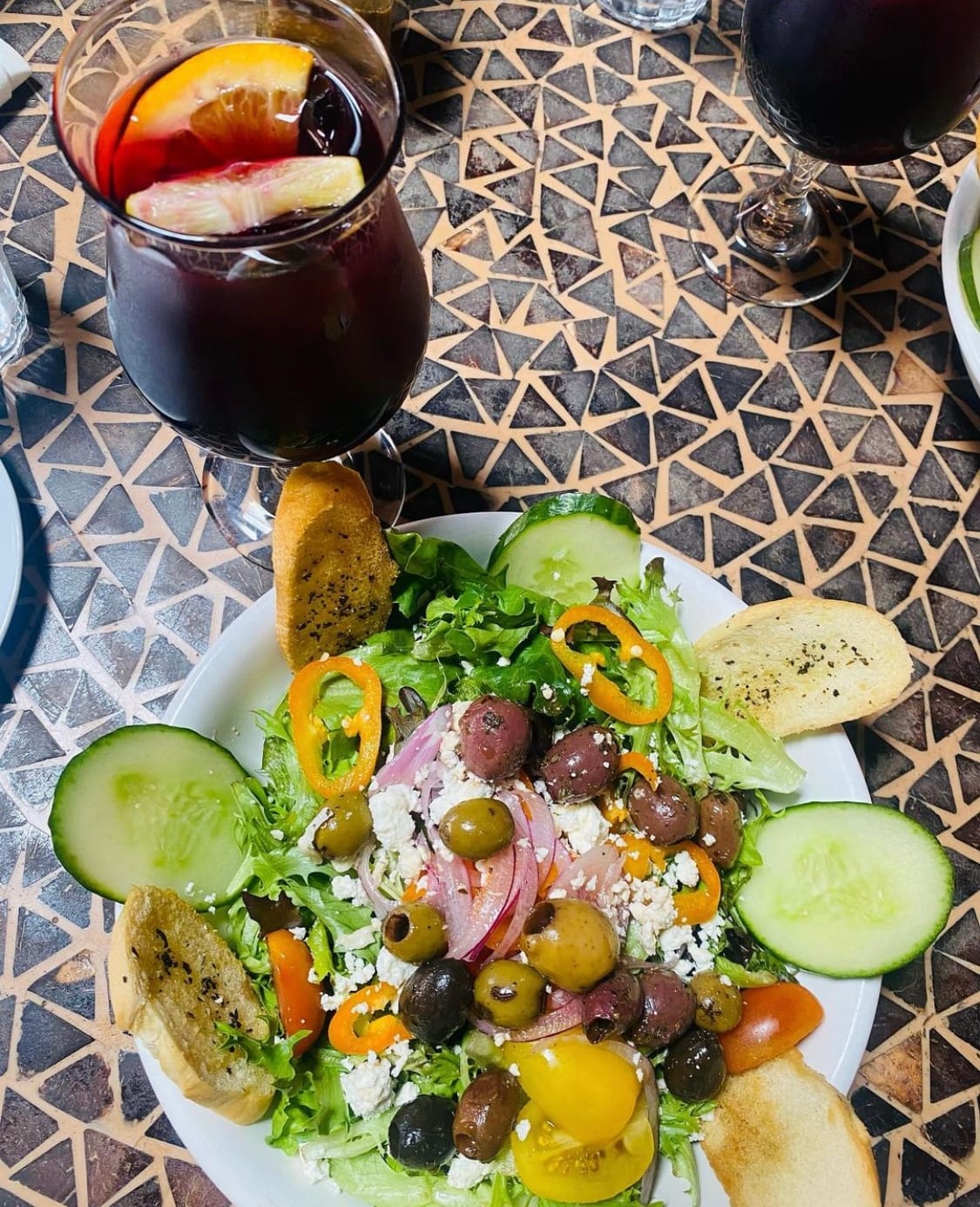 La Diosa Cellars is a popular Spanish bistro.
They specialize in tapas and sangria. Plus they have an extensive wine list!
Visit on a Friday or Saturday night to enjoy live music while you eat.
This is a great way to eat local food and enjoy local artists.
They even sometimes have music on Thursdays!
They have a variety of tapas, each with a special influence.
Maybe you're in the mood for seafood, Spanish food, or something vegetarian.
They have you covered!
Gather some friends to grab some snacks and a drink at La Diosa Cellars.
Get the All-American Travel Secrets!
Don't miss out on America's hidden gems!