Those visiting Texas will be pleased to know the best restaurants in San Antonio are here to please families and foodies alike.
It's no surprise that San Antonio has fantastic tex mex and bbq offerings, those in the know head to this eclectic city for the vast array of new and exciting restaurants and cuisines on offer.
San Antonio's food-orientated culture is partly due to the location of The Culinary Institute of America in the heart of the city.
The campus includes a Latin kitchen, teaching kitchens, and a professional bakeshop, so it's safe to say food lovers flock to San Antonio to learn the true art of cooking!
Alongside wholesome and welcoming local restaurant options, visitors also get an insight into the next generation of talented chefs and innovative yet delicious dishes you won't find elsewhere.
The best food in San Antonio is also wonderfully located.
So whether you're choosing to dine along the riverwalk or at a historic bistro before enjoying some live arts or music in San Antonio's cultural center, you're sure to have a fantastic evening.
And diverse food options come naturally to San Antonio due to its proud and rich heritage.
The city celebrates its Mexican, Tejano, German, and Czechoslovakian roots, alongside new communities who have found their home beside the traditional San Antonio cowboys.
There is truly something for everyone in San Antonio!
Hey! Looking for more fabulous Texas travel guides? Check these out!
17 Best Restaurants in San Antonio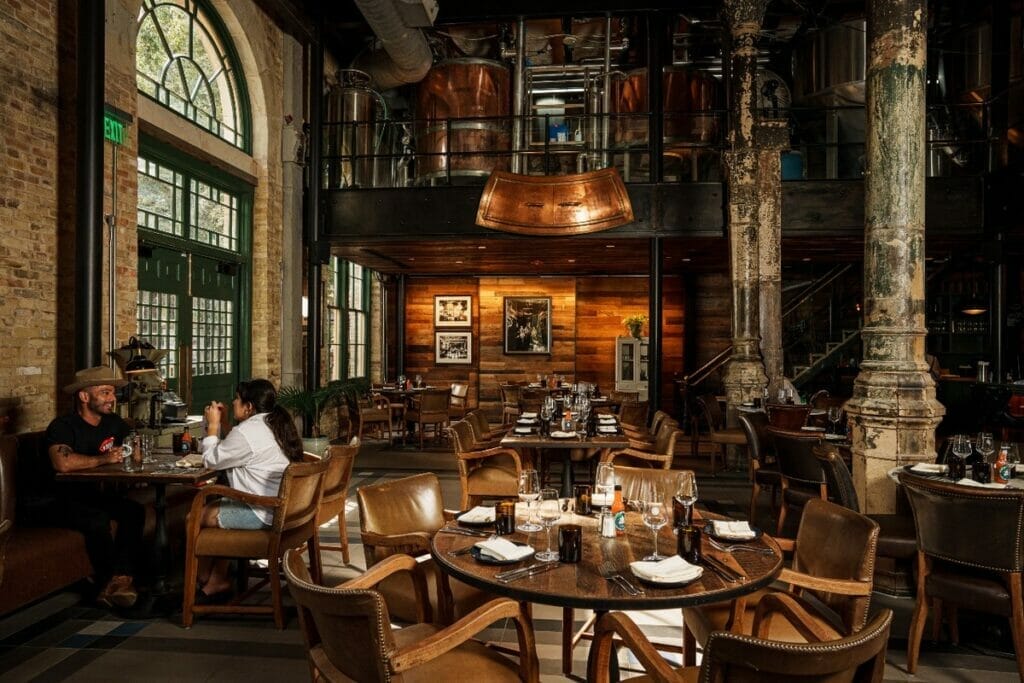 From top-notch Texas food to the second-story microbrewery, this San Antonio restaurant has served many happy customers.
Classic finger-licking dishes include cornbread, chicken and waffles, shrimp, snappers, crabs, and jalapeno grits.
But everything is served with real culinary talent, making Southerleigh Fine Food stand out.
Outside seating includes views over the Pearl district.
Details: Texas cuisine, $$
Address: Southerleigh Fine Food and Brewery, 136 E Grayson St, Suite 120, San Antonio, TX 78215 (located in Pearl Brewery)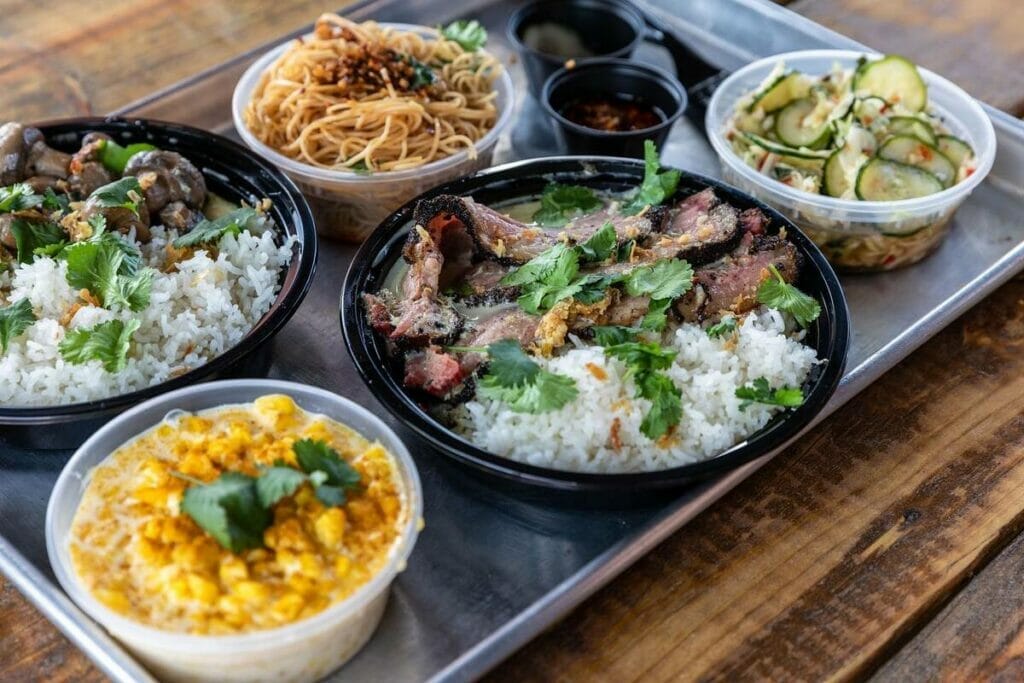 From flavourful curries to creamed corn and tender briskets, this fusion eatery is undoubtedly one of the best in SA.
It's the perfect restaurant for families with meat lovers and vegetarians since its meat-free options are reviewed just as highly as its famed BBQ options and chicken curries.
And if you're uncertain of whether curry flavors and BBQ is truly a match made in heaven, then look no further than the outstanding reviews and try it for yourself!
Details: Barbecue restaurant
Address: Curry Boys BBQ, 2334 N St Mary's St st, San Antonio, TX 78212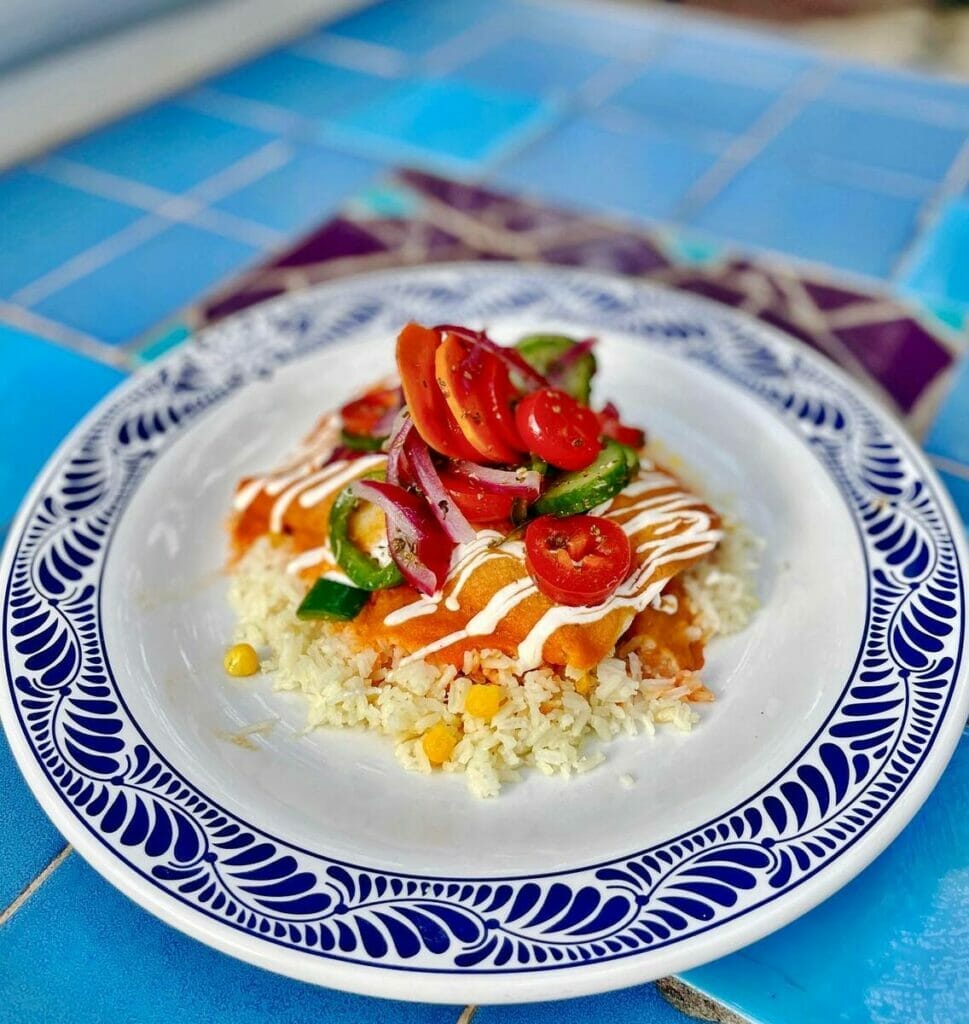 La Fonda on Main has been impressing customers since 1932, making it the oldest Mexican restaurant in San Antonio!
With classic Mexican dishes to delicious Tex-Mex, the eatery still invites diners to enjoy its hacienda-style dining area or shady patio.
While you might find it hard to choose between the delicious Mexican classics on offer, you're in good hands knowing this has been one of the best places to eat in San Antonio for decades!
Don't miss the yummy desserts and signature margaritas.
Details: Mexican restaurant, $$
Address: La Fonda On Main, 2415 N Main Ave, San Antonio, TX 78212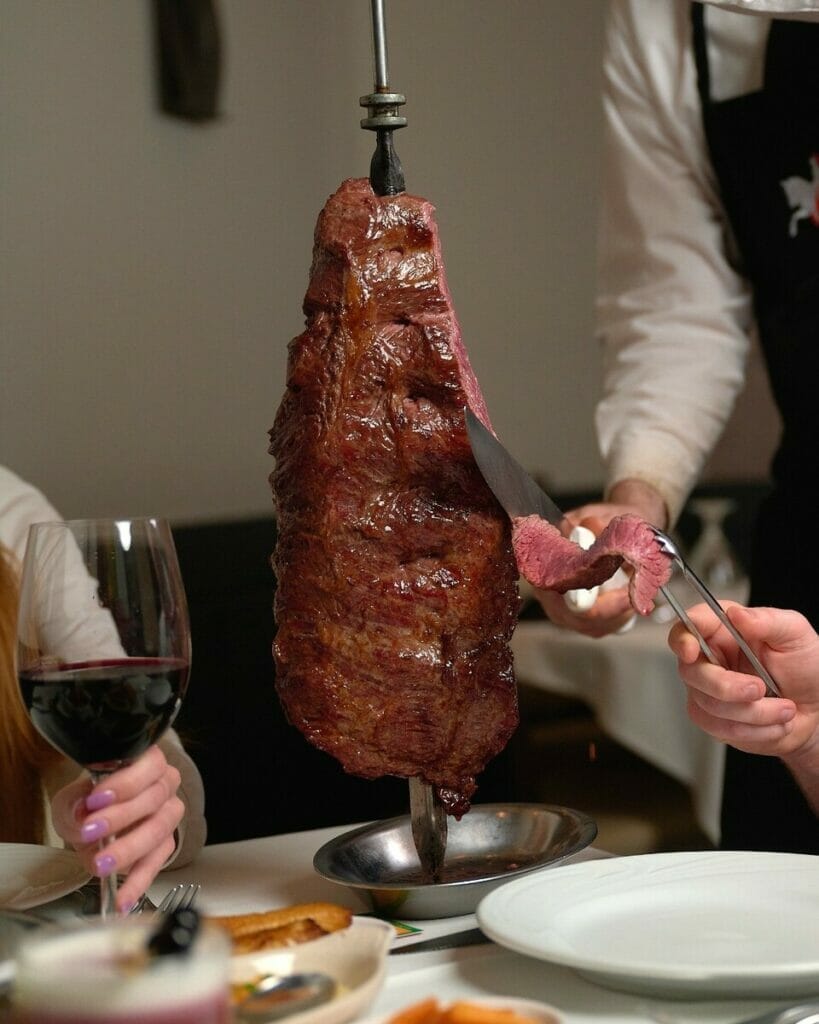 The Chama Gaucha Brazilian Steakhouse is one of San Antonio's highest-rated restaurants!
Its upscale interior and tableside-carved meat make it the perfect spot for a Friday night treat or special occasion.
Aside from flavourful all-you-can-eat meat and sumptuous sirloins, there's a great salad bar, fried plantains, and traditional Brazilian cheese bread.
This steakhouse is known for having some of the best service in San Antonio, so it's perfect for feeling pampered during your meal.
Details: Brazilian steakhouse, $$$
Address: Chama Gaucha Brazilian Steakhouse, 18318 Sonterra Pl, San Antonio, TX 78258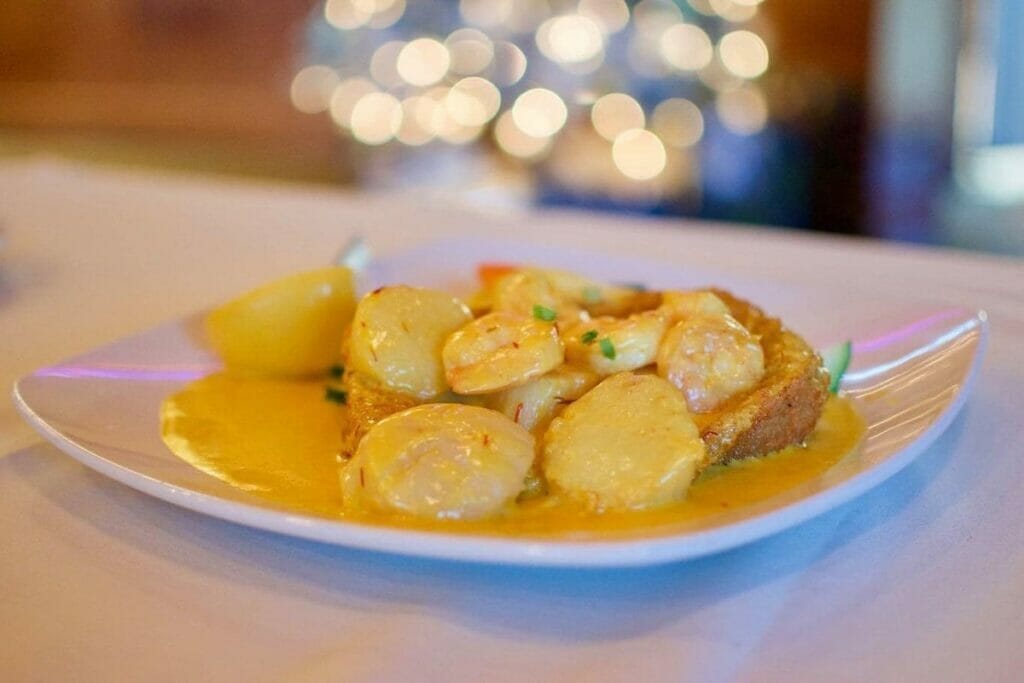 For San Antonio's best seafood overlooking the river, Bourbon Street Seafood Kitchen Downtown is the perfect place to dine.
The menu is New Orleans-inspired seafood with a great cocktail menu to match.
Diners love cajun food and choose between classics gumbo, jambalaya, or perfectly cooked catfish and calamari.
Best of all, you can enjoy live jazz music while sitting on the riverside patio.
Details: Seafood Restaurant, $$
Address: Bourbon Street Seafood Kitchen Downtown, 103 9th St, San Antonio, TX 78215 (located in Wyndham Garden San Antonio Riverwalk, Museum Reach)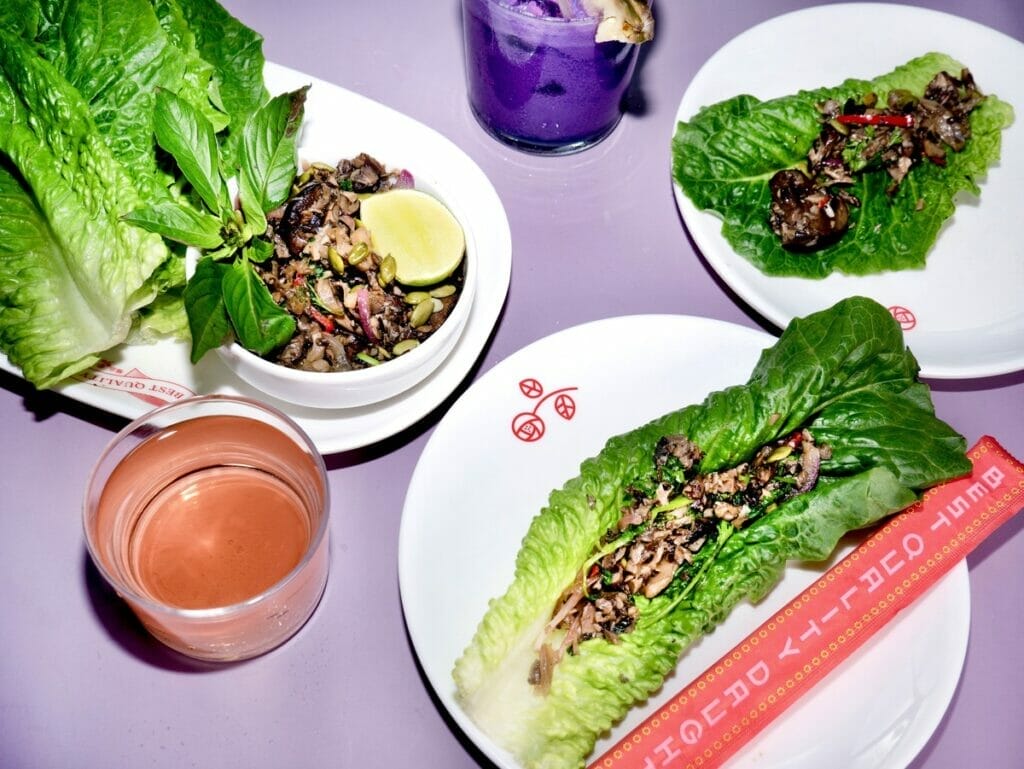 This iconic Asian-American restaurant is perhaps the most famous new eatery in San Antonio, noted for its exciting and delicious fusion menu.
The bungalow has historic circa-1900 origins, but today has been restored and painted bright pink, so you definitely won't miss it!
The best options are served family style, and you'll choose between phenomenal dishes such as cashew chicken, dan dan noodles, salt and pepper shrimp, or their iconic hush puppies.
Happy hour is 5-6 pm, though their brunch, lunch, and dinner options will keep you comfortable all day.
Also, if you're wondering why it's called 'Best Quality Daughter', I was too!
It's inspired by the relationships between Chinese American daughters and their Chinese mothers.
The quote comes from the 1993 film 'The Joy Luck Club,' in which a mother tells her daughter: 'You pick worst quality crab because you have the best quality heart.'
This thoughtful nod comes across in the lovingly created menu and food.
Details: Asian fusion restaurant, $$
Address: Best Quality Daughter, 602 Avenue A, San Antonio, TX 78215 (located in Historic Pearl Brewery)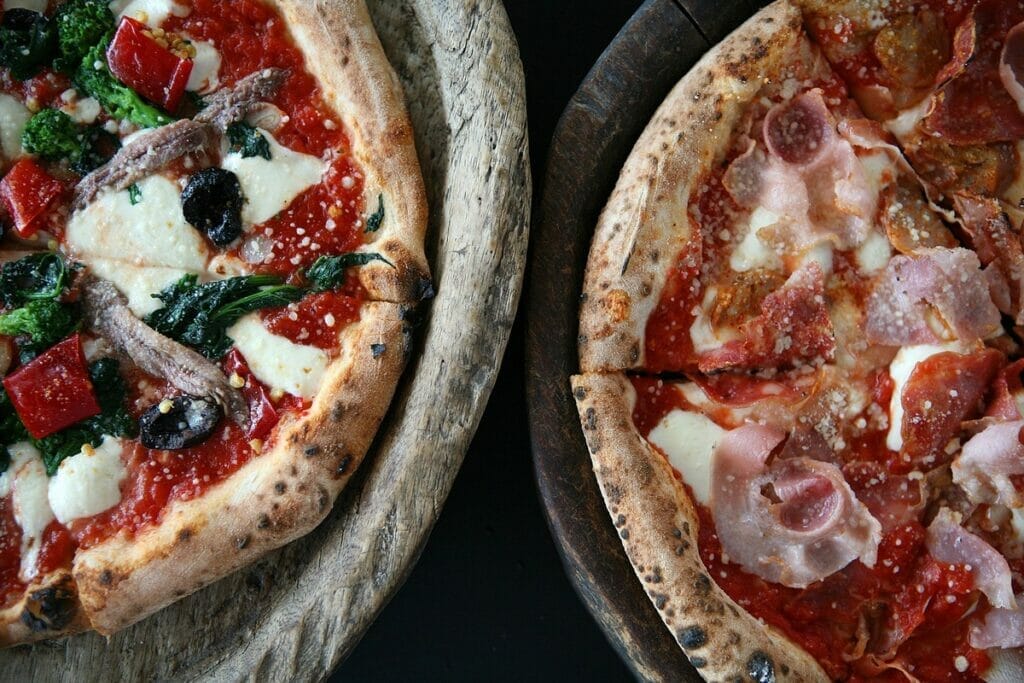 Every foodie city needs at least one fantastic pizzeria, and San Antonio is no exception!
Thankfully, Dough Pizzeria Napoletana is more than up to the challenge.
Each pizza is cooked in a wood-fired oven, and the Neapolitan-inspired men also include a fantastic choice of antipasti and an Italian wine list.
Finish with a delectable cappuccino or espresso before tucking into their iconic tiramisu.
Anyone with dietary requirements will be happy to know that they also serve the best gluten-free pizza in San Antonio, with vegan and dairy-free options available!
Details: Italian Pizzeria, $$
The pizzeria has two locations in Plano, both as high-rated as the other:
Address 1: 6989 Blanco Rd, San Antonio, TX 78216
Address 2: 518 S Alamo St, San Antonio, TX 78205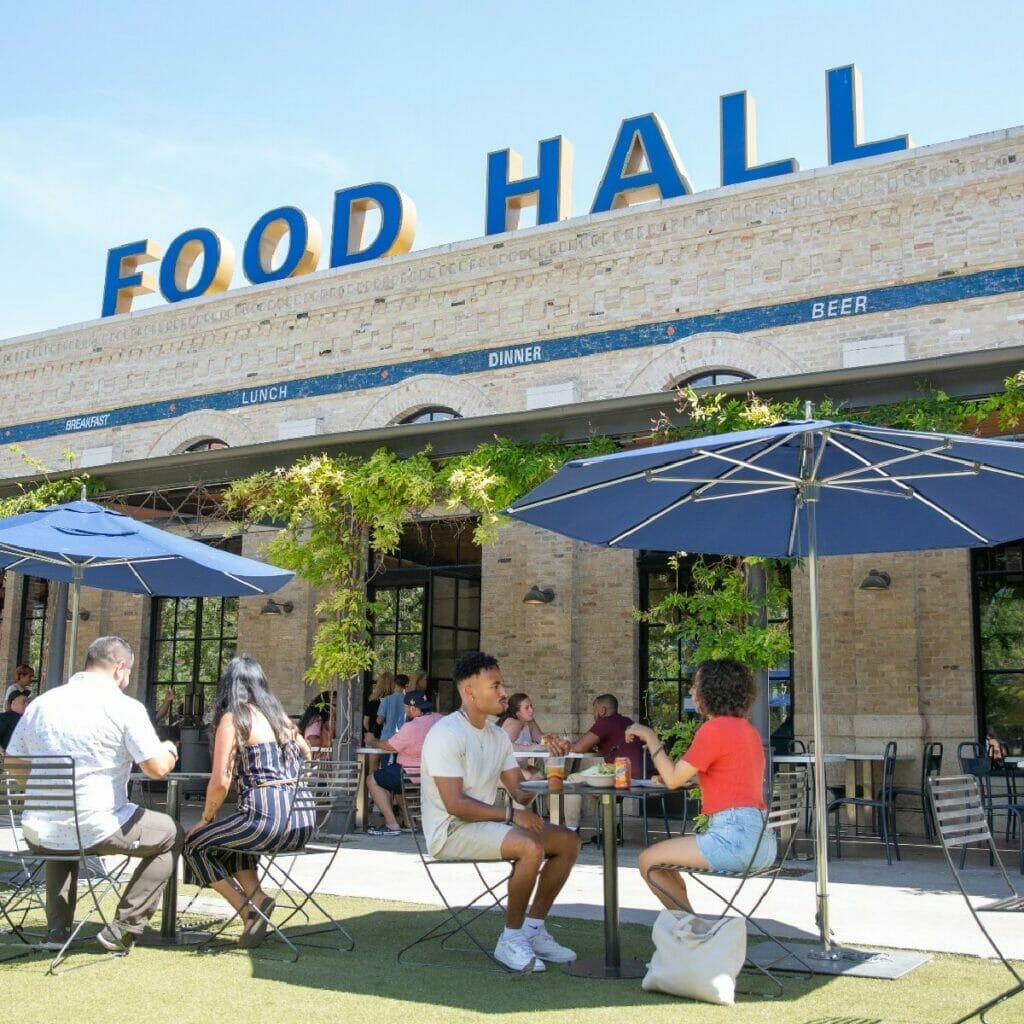 If you're undecided on where to eat, head to the historic Food Hall at Bottling Department, which has been turning out beer bottles from 1886 – 1999.
After a fire destroyed the building in 004, the Bottling Department is back to inspire the next generation of foodies.
The five restaurants here include Mi Roti, which serves delicious Caribbean street food, and Tenko ramen, a mom-and-pop ramen shop.
Or enjoy Mexican street favorites from the husband-and-wife team at Chilaquil.
Originally from Mexico, Chilaquil started as a food truck offering authentic Mexican staple dishes and comfort food!
The business began as a family project to share the dishes they grew up on with their neighbors, and this is their first brick-and-mortar venue!
Details: Food court, $$
Address: Food Hall at Bottling Department, 312 Pearl Pkwy Building 6, San Antonio, TX 78215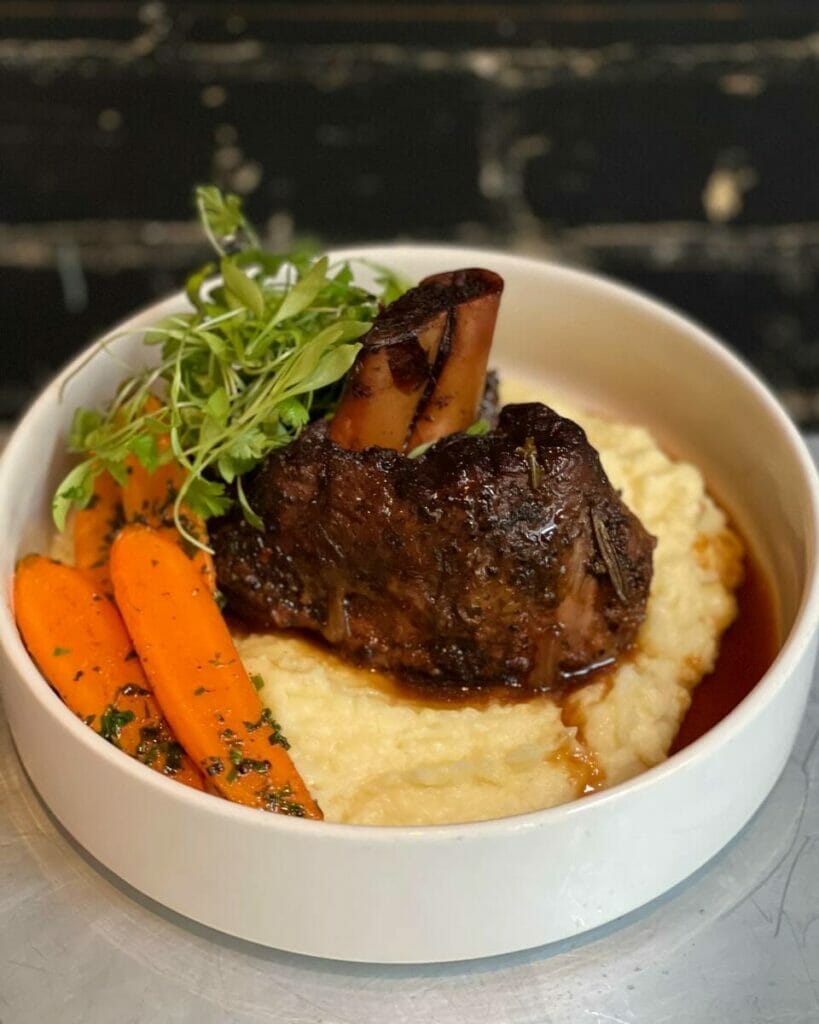 Cured is San Antonio's best restaurant to visit if you're a charcuterie fan.
Inside this chic renovated historic building, you'll find homemade and sustainable cured meats, local produce, and seafood, with a thoughtful drinks menu that suggests which wine, beer or cocktail will best complement and enhance the flavors of your dish.
In warmer months, the charming outdoor seating area buzzes to life.
The beautifully presented, colorful dishes include everything from venison loin, empanadas, poutine, and chicken liver.
However, the charcuterie boards are where the main action is at!
Details: New American restaurant, $$$
Address: Cured, 306 Pearl Pkwy #101, San Antonio, TX 78215 (located in Pearl Brewery)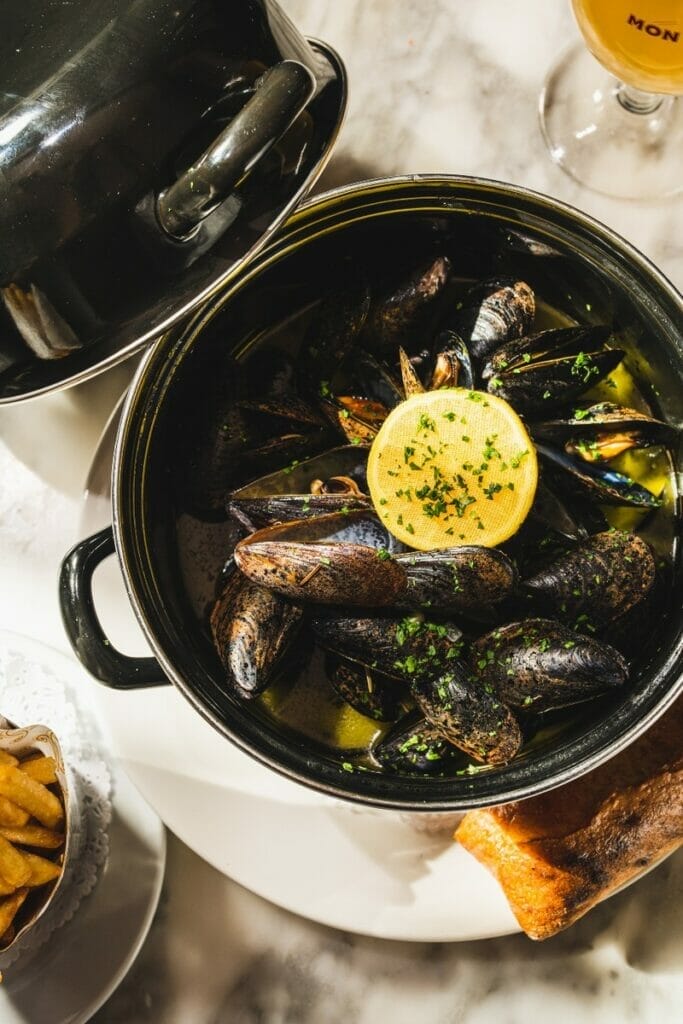 Teleport from Texas to Paris in this traditional French restaurant, complete with adorable French interiors that don't skimp on making the setting just right.
Expect mosaic tiles, vintage brass lights, and a vintage-inspired bar.
The French comfort food on offer includes European favorites like raclette, lobster bisque, and escargot, alongside delicious desserts – don't skip the creme brulee!
Details: Traditional French brasserie, $$$
Address: Mon Chou Chou, 312 Pearl Pkwy, San Antonio, TX 78215 (located in Pearl Brewery)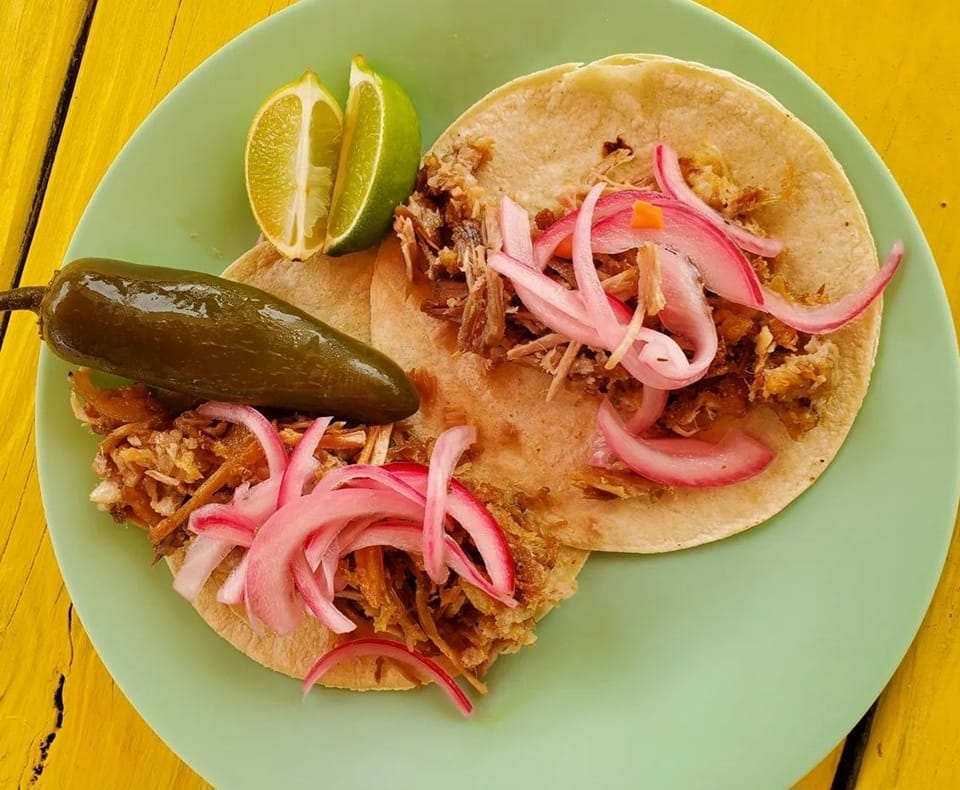 This famous Mexican food stall is a favorite of San Antonio food lovers!
After choosing from their delicious menu, you can take it home or sit on one of the nearby shaded picnic tables.
Serving up warm corn tortillas or perfectly-cooked pork with tasty pico de gallo and guacamole, their meals are simply delicious.
Details: Mexican food stall, $
Address: Carnitas Lonja, 1107 Roosevelt Ave STE B, San Antonio, TX 78210
12. Hash Vegan Eats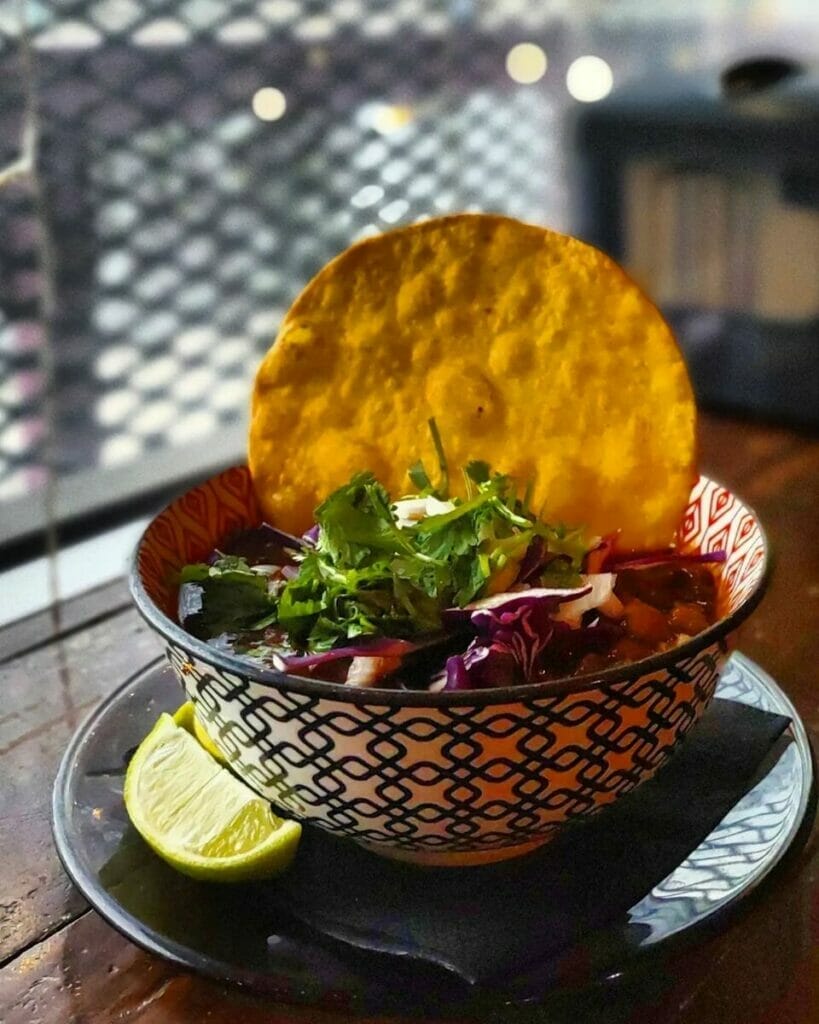 Whether you're a vegan or just want to try a dish in a unique and artsy environment, Hash Vegan Eats is undoubtedly one of the best vegan restaurants in San Antonio.
The menu includes everything from plant-based mac and cheese to creme brulee waffles, 'phish' tacos, and delicious desserts.
The cozy Bohemian interior welcomes families and alternative types, but it is their main priority to create delicious dishes that satisfy your cravings.
Details: Vegan restaurant, $$
Address: Hash Vegan Eats, 5007 S Flores St, San Antonio, TX 78214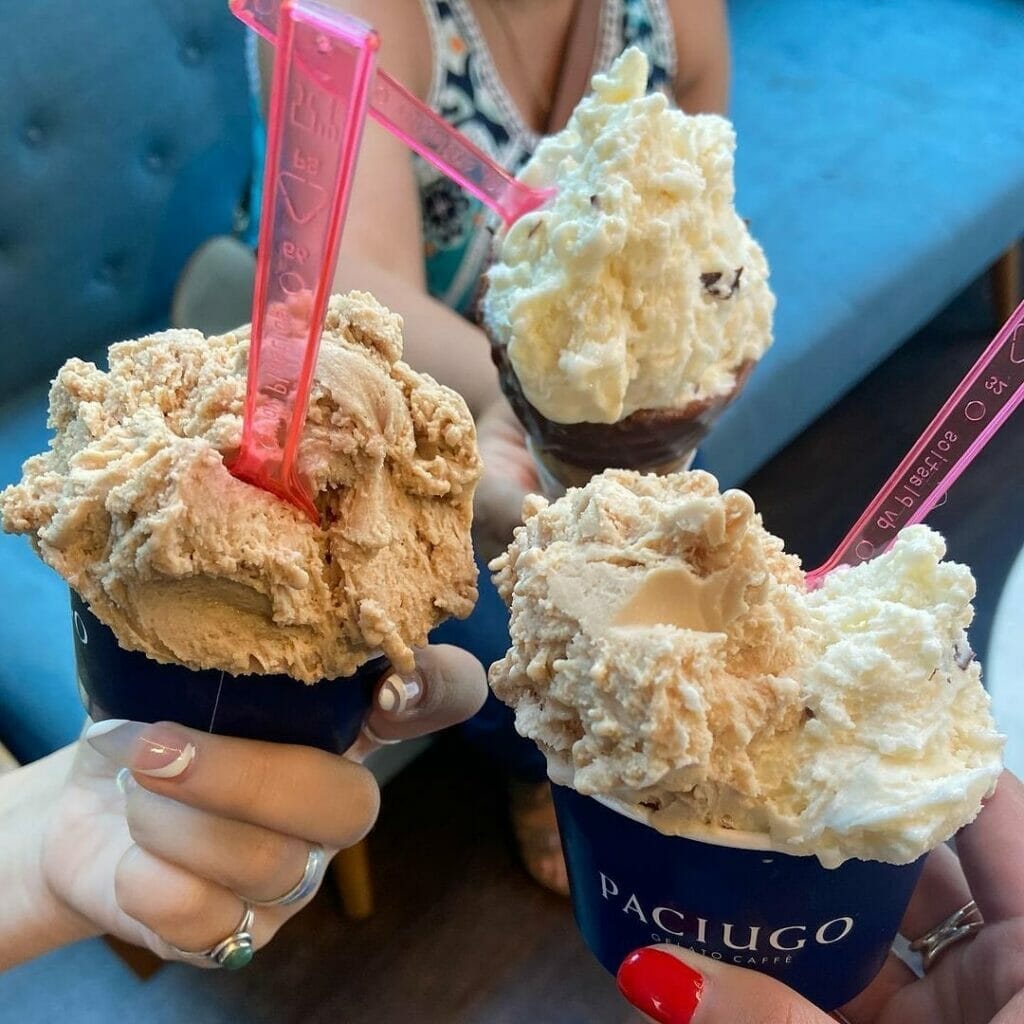 The delicious gelato at Paciugo is made on-site daily, with many flavors and serving options!
Options include kid-friendly spaghetti ice cream, bubble waffles, mint chocolate chip, and panna cotta.
In the mood for something other than gelato?
You're in luck because the cafe also serves delicious coffee, frappes, and sweet goodies like macarons.
There is also an excellent selection of vegan ice cream options for the dairy-free loved ones in your life.
Details: Ice cream shop, $$
Address: Paciugo Gelato Cafe, 340 E Basse Rd, San Antonio, TX 78209 (located in Quarry Village)
14. Schilo's German-Texan Restaurant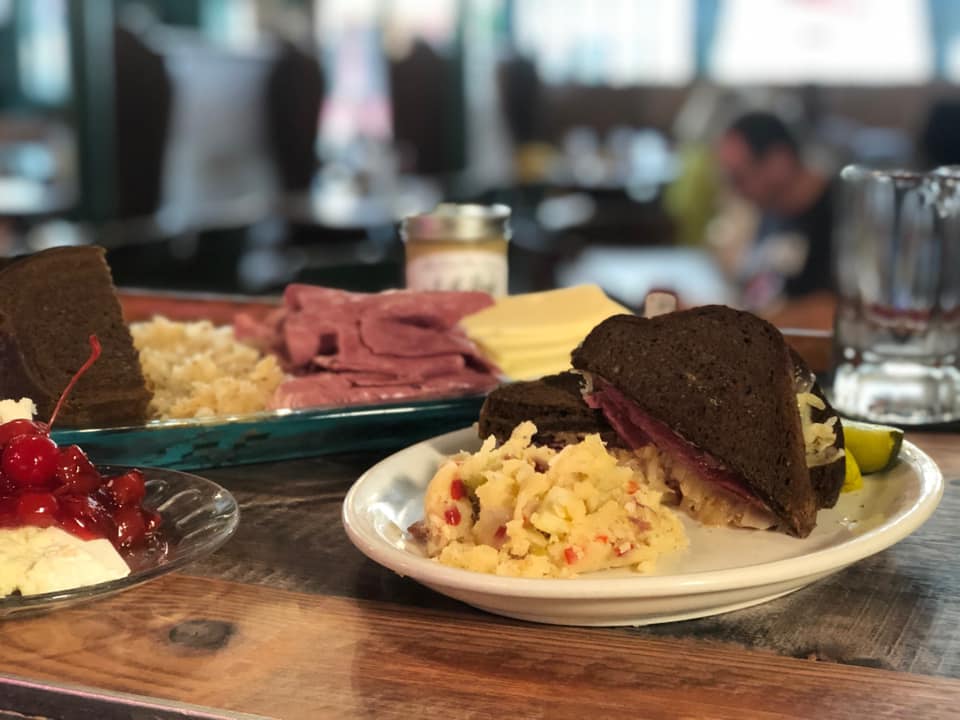 This historic German deli harks back to San Antonio's diverse cultural background with homemade and wholesome sandwiches, soups, and deli options.
They also serve up a fab root beer and larger cooked meal options.
This down-to-earth eatery is all about heart-warming and filling meals – and it has been for years; this is the oldest restaurant in San Antonio!
Details: German Restaurant, $
Address: Schilo's German-Texan Restaurant, 424 E Commerce St, San Antonio, TX 78205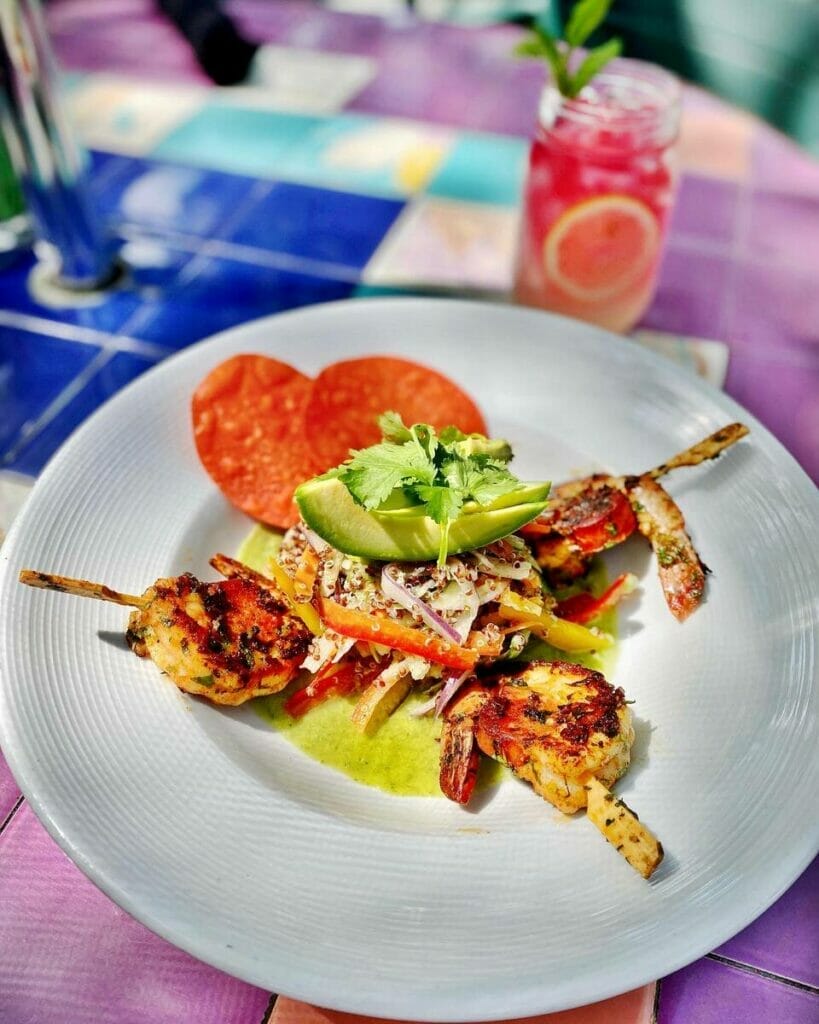 This eclectic American restaurant presents fine dining in a stunning, upscale, welcoming environment.
In addition, Cappy's is likely the best brunch spot in San Antonio if you're celebrating a special occasion.
Menu favorites include the crab cake, sticky toffee pudding, gumbo, shrimp nachos, and intriguing their signature crispy Brussel sprouts – previous diners will assure you they are NOT to be missed!
Details: Eclectic American dining, $$
Address: Cappy's Restaurant, 5011 Broadway, San Antonio, TX 78209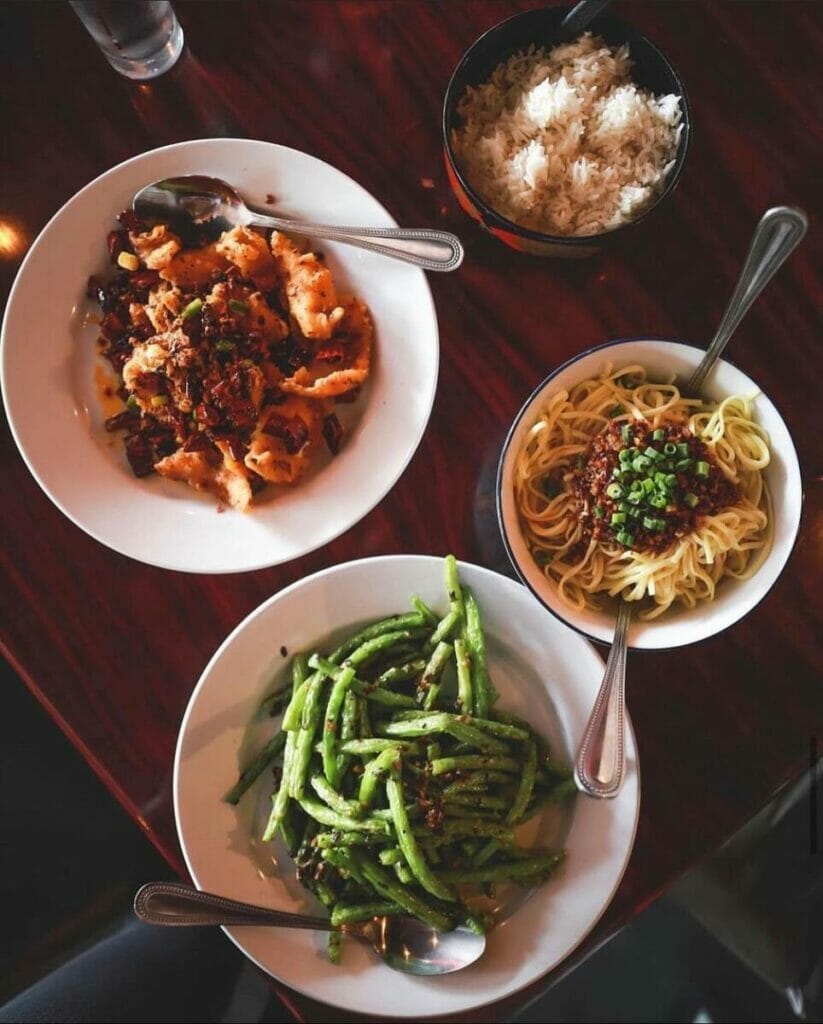 Touted as the best Chinese eatery in San Antonio, this homely restaurant offers an array of delectable dishes.
Their Sichuan tapas, green beans, hot pots, braised pork belly, and Kung Pao shrimp are all – simply put – irresistible!
In addition, the humble interior and friendly staff will make you feel at home.
Details: Sichuan restaurant, $$
Address: Sichuan House, 3505 Wurzbach Rd #103, San Antonio, TX 78238
17. Wholesome Eating Cafe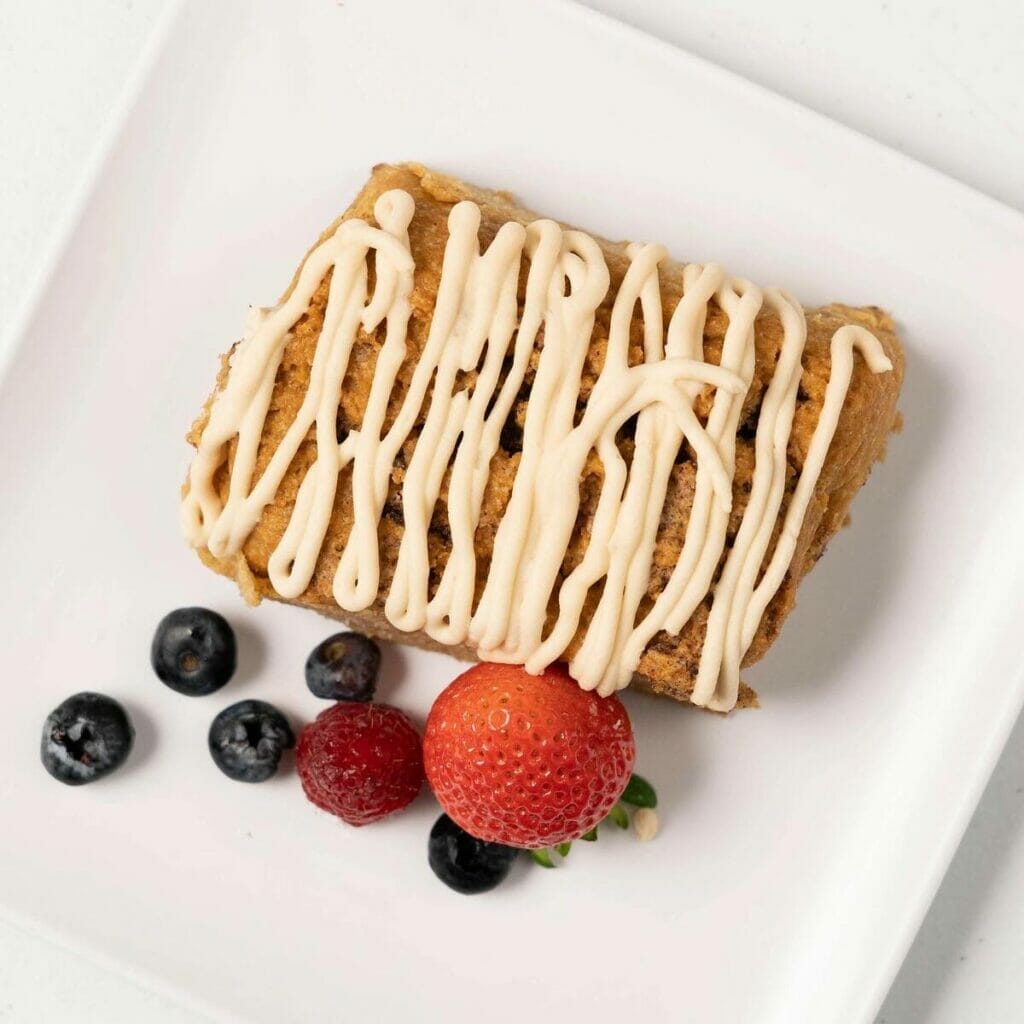 If you have dietary requirements and are wondering where to eat in San Antonio, Wholesome Eating is an allergen-free or gluten-free cafe that will ensure you get a great meal.
This quick-serve cafe serves many gluten-free baked goods, such as muffins, doughnuts, cookies, and cinnamon rolls, but it also has wholesome cooked items.
Meal options include lasagne and pizzas, with choices for those who are celiac, keto, paleo, or vegan.
Details: Gluten-free informal eatery, $
Address: Wholesome Eating Cafe, 19202 Stone Oak Pkwy Ste 101, San Antonio, TX 78258 (located in Stone Oak Square)
Closing Thoughts
So there you have it – our picks for the best restaurants in San Antonio!
But it goes without saying that in a city with such a diverse and delicious range of eateries, it's hard to choose where to eat first!
You'd need a year to taste-test and find your absolute favorite dish, and visitors are genuinely spoilt in this Texan culinary gem.
If we've missed your favorite San Antonio restaurant, be sure to let us know your favorite place to eat!
We would love to check it out next time we visit SA!
Hey, foodies! Want more of our city food guides? Check these out!
Pin for Later!
Get the All-American Travel Secrets!
Don't miss out on America's hidden gems!