Tucked away in central Texas is a sweet slice of authentic Texas that practically oozes charm around every corner.
Waco, Texas, is a town filled with culture and history and finding things to do in Waco besides the Magnolia Silos is a no-brainer with this guide to what to do in Waco, Texas.
If you're at all familiar with Magnolia Market or the Silos, you'll know that Waco residents Chip and Joanna Gaines brought the city to the forefront of every HGTV lover's screen, and if you want to visit the Silos at Magnolia Market, you can find my guide to the Silos at Magnolia Market here.
But this post isn't about them, it's about the people, places, and destinations that make Waco a lovely destination in its own right.
Join me as we wander our way through Waco and discover the best things to do in Waco for families, nature lovers, history buffs and more.
If you want more Texas charm in your life, you can also check out the best free things to do in Dallas and Forth Worth, including the Dealey Plaza Museum all about JFK's assassination.
Or if you're looking for a weekend getaway guide, be sure to check out the best cabin rentals in Texas, perfect for families and couples!
If you're just like, hey, I don't have time to read all this, get me the good stuff: this is the best Waco tour around, takes about 2.5 hours, and will make sure you hit the best sights.
What to Pack for Waco
Waco has a warm and hot climate most of the year, though prone to cooler temperatures in the winter so make sure to pack layers.
That being said, there are two main reasons people come to Waco: Fixer Upper, and Baylor.
If you're a Fixer Upper fan, you can't go wrong with these cute demo day shirts.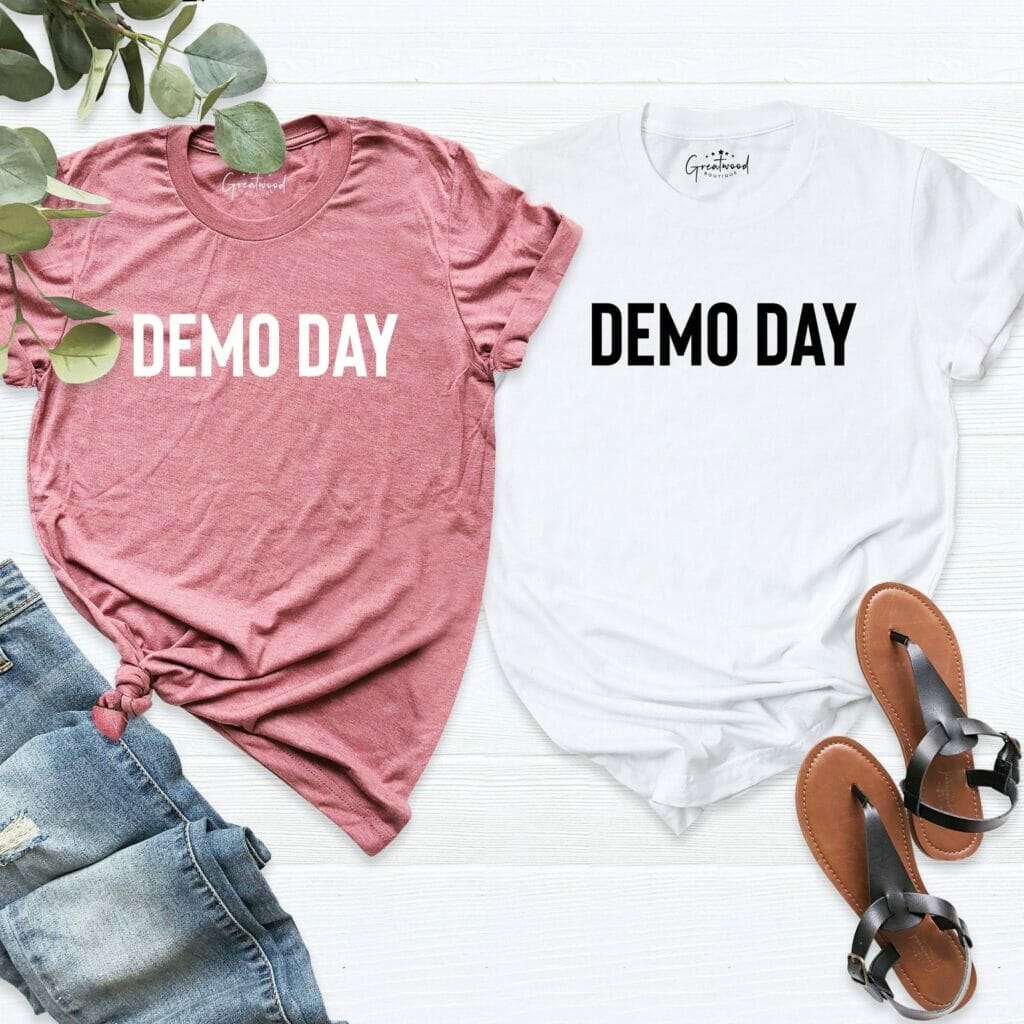 And if you're here for the Baylor Bears, this is a great option to wear around town.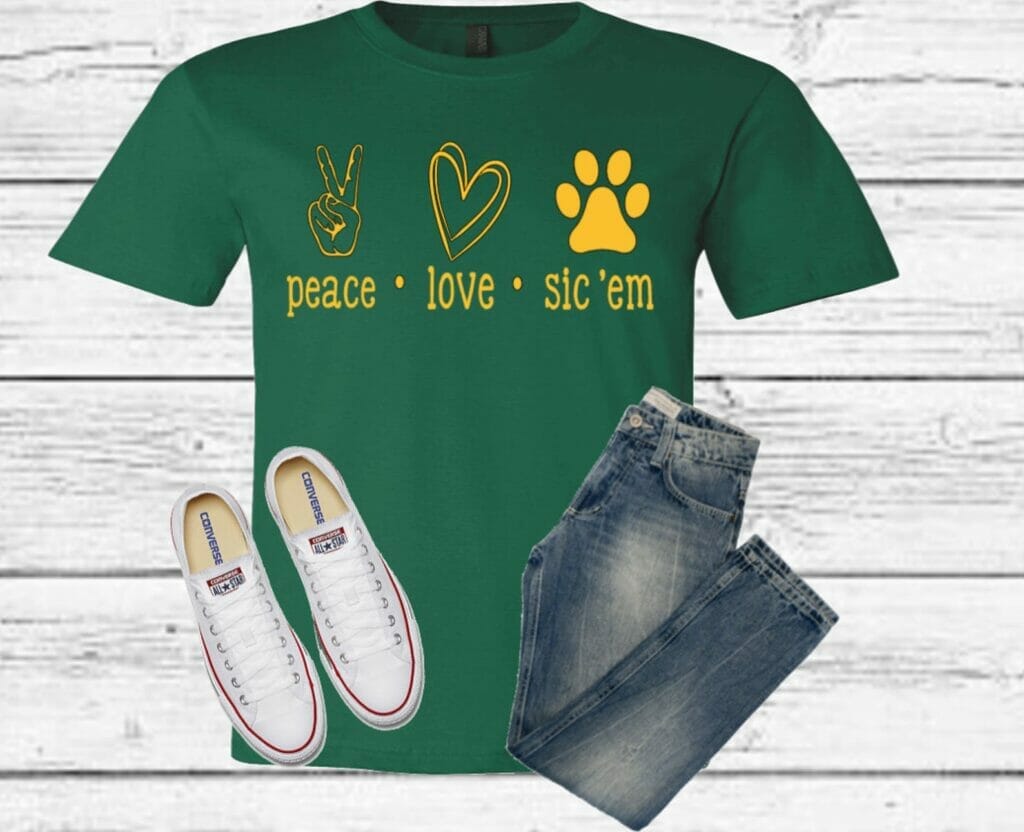 Where to Stay in Waco
Waco is a great day trip from Dallas, but if you want to stay overnight, here's the sitch.
Waco is relatively easy to get around, so you can stay pretty much anywhere and be within close proximity to the Silos, but these are our favorite hotels in Waco.
Budget: Splashing Out ($150+ per night)
If you're looking for stylish and sleek in Waco, Hotel Indigo is your best bet.
Rated as one of the best hotels for visitors to the Silos and downtown Waco, you'll feel like you stepped into a charm-filled boutique getaway.
The on-site restaurant offers incredible dining options, and the rooms are colorful and modern.
Guests rate the staff highly, and while it is one of the more expensive in Waco, Waco isn't expensive in the first place compared to other US destinations, so don't count this one out without checking the prices first as you may be surprised.
Budget: Mid-Range ($100 – $150 per night)
Not only is the Aloft Hotel Waco one of the most budget-friendly hotels in Waco, but it's also one of the most beautiful. Every effort went into the gorgeous and sleek design of this hotel, and from the hotel lobby to the bar to the outdoor swimming pool, you'll know you're staying in the land of good design!
The rooms are air-conditioned (a must in Waco) and there's free Wi-Fi as well as plenty of lounge space, a pool table, comfy chairs where you can sit and post your Insta snaps from the day, and more.
Budget: Uh…on one! ($100 or less per night)
If you just want a clean place to sleep in Waco without spending much, Knights Inn is the place to go.
It's clean, friendly, and also pet-friendly if your furry friends are traveling with you.
They've got all the essential amenities and while there's nothing flashy about it, it's a perfectly good option to save the money for your Silos shopping!
Getting around in Waco
Don't forget that it's much easier to see Waco by car so you can get around on your own.
Rental cars are perfect if you're flying into the area.
We recommend using Discover Cars price comparison to find the cheapest deals.
Best Historic Things to Do in Waco
What better place to do historic things in than a city so filled with American history?
History buffs will fall in love with the numerous museums and historic monuments open to the public, where you can learn more about the region's background dating back to the original settlers, a Wichita Indian tribe known as the Waco.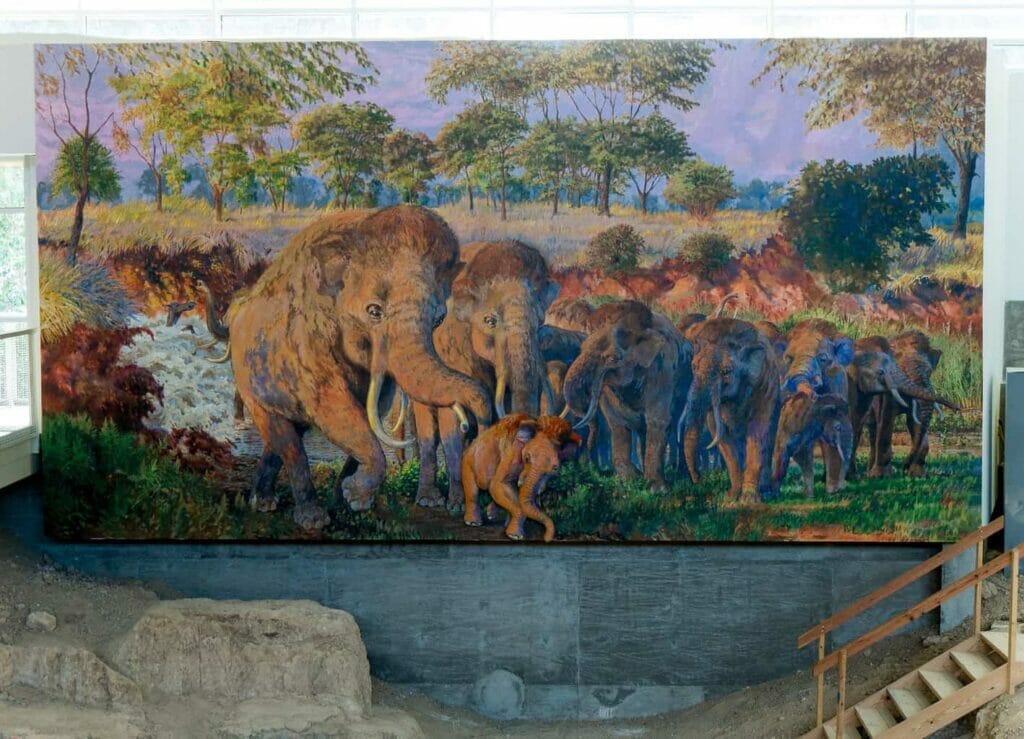 1. Waco Mammoth National Monument
About 67,000 years ago, there was likely a flash flood that wiped out a herd of mammoths and other mammals near the river in Waco.
Today, the fossils of 24 of these mammoths have been uncovered and the site has been kept as a paleontological site and now the Waco Mammoth National Monument.
This particular area was discovered in 1978 when Paul Barron and Eddie Bufkin were looking for other fossils.
Baylor University pitched in to help identify the remains and to figure out how best to preserve it.
You can visit the site 7 days a week and enjoy a picnic in the designated picnic area before taking a guided tour of the mammoth site.
Due to the precious nature of these fossils, entrance to the actual mammoth site is by guided tour only – which only makes sense as you don't want just anyone traipsing over or around these incredible finds.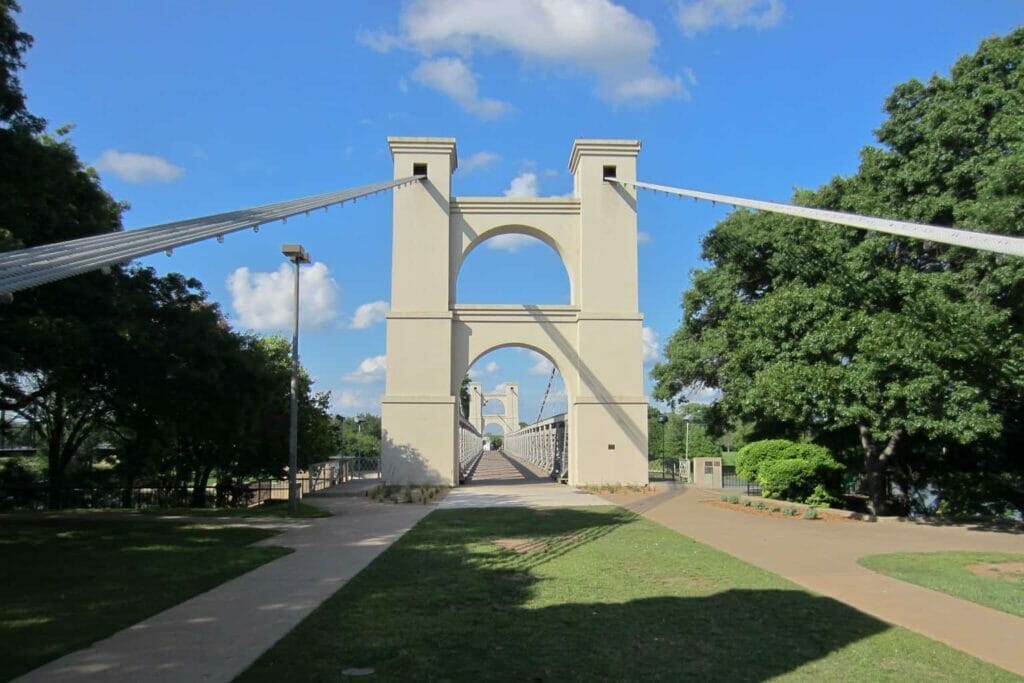 2. Waco Suspension Bridge
Today, the Waco Suspension Bridge is only open to pedestrian traffic, which gives you even more time to explore the bridge and the history that it holds.
The bridge crosses the Brazos River and was built in 1870 with almost 3 million bricks.
Before it was opened, it was a treacherous ordeal to cross the Brazos River as it had to be done by ferry.
The remote location made getting materials to the site an entirely different ordeal, thanks to the nearest railroad being 100 miles away and the closest other town with skilled artisans being over 200 miles away.
However, the persevering heart of Waco shown through and it was finally completed and ready to debut as the first major suspension bridge in Texas.
Over 100 years later, in 1971, the city decided that it was time to say farewell to the bridge as a vehicular bridge and let Waco residents use it as a foot-traffic only option.
Newer bridges were both safer, larger, and more efficient at moving traffic.
However, the bridge is considered to be one of the major reasons why Waco flourished and was able to be transformed from a small town to a major city.
3. The Texas Collection
Appropriately named, the Texas Collection is a fantastic archive of documents and materials that are important to Texan history.
It's the oldest special collections library at Baylor University, and you can access many of the documents online as well.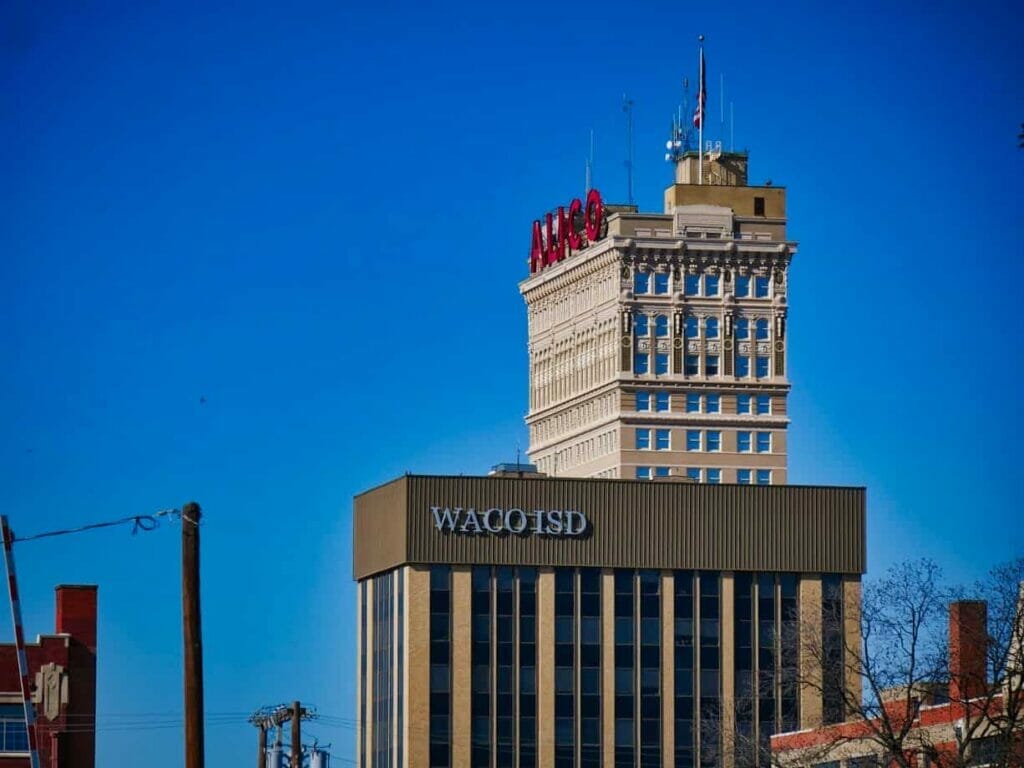 4. McCulloch House Museum
Owned by the Historic Waco Foundation, the McCulloch House museum provides a fascinating glimpse into life in the Waco of yesteryear.
The house was built in 1866 by a Waco physician named Josiah Caldwell, and it was originally lived in by he, his wife Maria, and their five children.
Over the years, the house was bought by others and renovated to include more architectural features and have more space.
In its day, this house was such an important part of the Waco social scene that local people knew of it and its famous parties well.
Inside the house, you'll see family heirlooms as well as watercolor paintings by Waco artist Charles H. Cox.
Entrance to the house is by guided tour on certain days of the week through the Historic Waco Foundation.
5. Fort House Museum
Sometimes, it's no surprise that Chip and Joanna Gaines were able to help put Waco on the map with their real estate knowledge and design work.
After all, historic houses are a huge part of Waco's past and the absolute picturesque exteriors of many of them are a testament to the design eye of Waco's past residents.
Fort House is one of the best places to visit in Waco was built by William A. Fort who moved to Waco from Alabama.
He designed it in Greek Revival style and created a gorgeous combination of ionic columns and cypress shutters.
Over the years, the property went through various changes, as houses tend to do, and it has been rented out to various tenants throughout the year.
In 1970, the house became a part of the National Register of Historic Places and it used to be a museum for the public to come and learn about Waco's history and the Fort family.
Recently, Fort House was actually purchased by Chip and Joanna, so stay tuned on what it turns into next!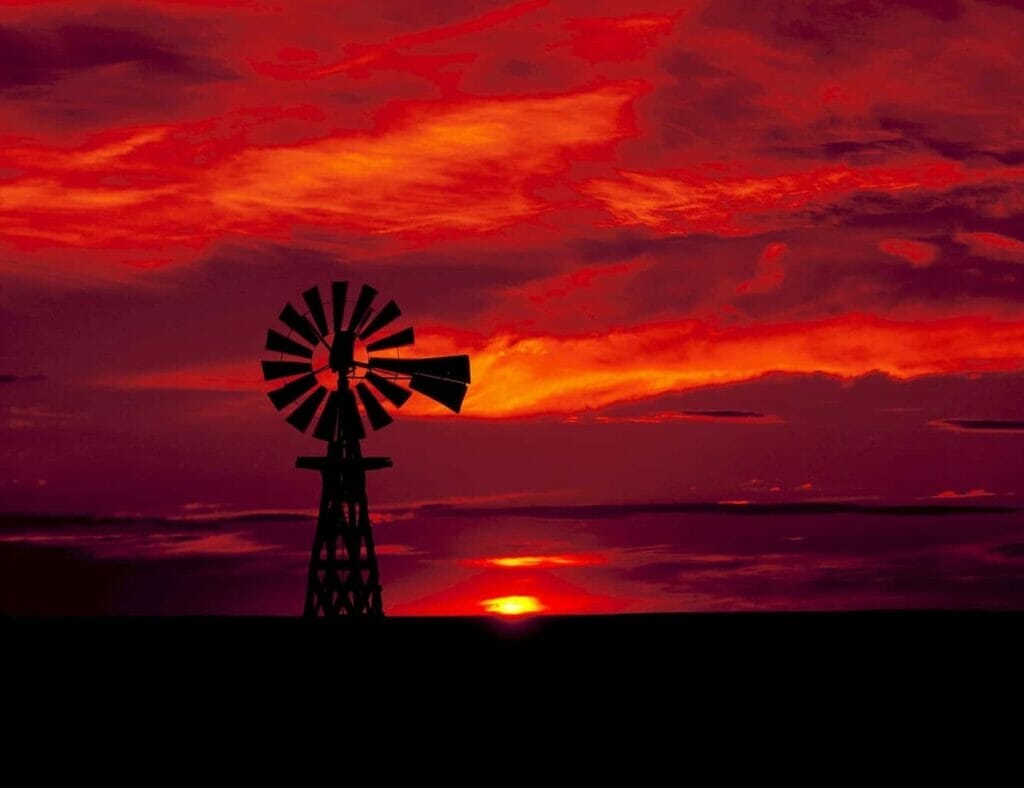 6. Historic Waco Foundation
Established in 1967, the Historic Waco Foundation is a volunteer driven organization that works to preserve the history of Waco and the surrounding area for future generations (a very admirable goal if I do say so myself!)
They have three historic houses that they offer tours for, including the McCulloch House mentioned above.
The other houses are the Earle-Napier-Kinnard House and the East Terrace House, both including furniture and objects original to the houses.
7. Armstrong Browning Library
One of my favorite parts about Waco are the hidden gems you can find that you would have never expected to be here.
One of those gems is the Armstrong Browning Library, one of the best things to do in Waco for literature lovers.
The "Browning" in the name comes from Victorian poets Robert and Elizabeth Barrett Browning, and the museum houses the world's largest collection of Browning material.
In addition to that, you can find collections of other rare books and art pieces.
Wandering through the building itself is a real treat, as the architecture is Italian renaissance and the gleaming golden hues everywhere are really beautiful.
You can visit the museum from Monday to Saturday, and it's completely free for the public to pop in and have a look around.
Best Places to Shop in Waco
Whether you're on the hunt for the perfect gift or a Waco souvenir, there are plenty of things to do in Waco with kids and for people who love shopping and emptying their wallets in exchange for goodies.
Especially if you're on a girl's retreat to Waco or perhaps have a college kid at Baylor, it's helpful to know where you can go to both get the essentials and the fun stuff.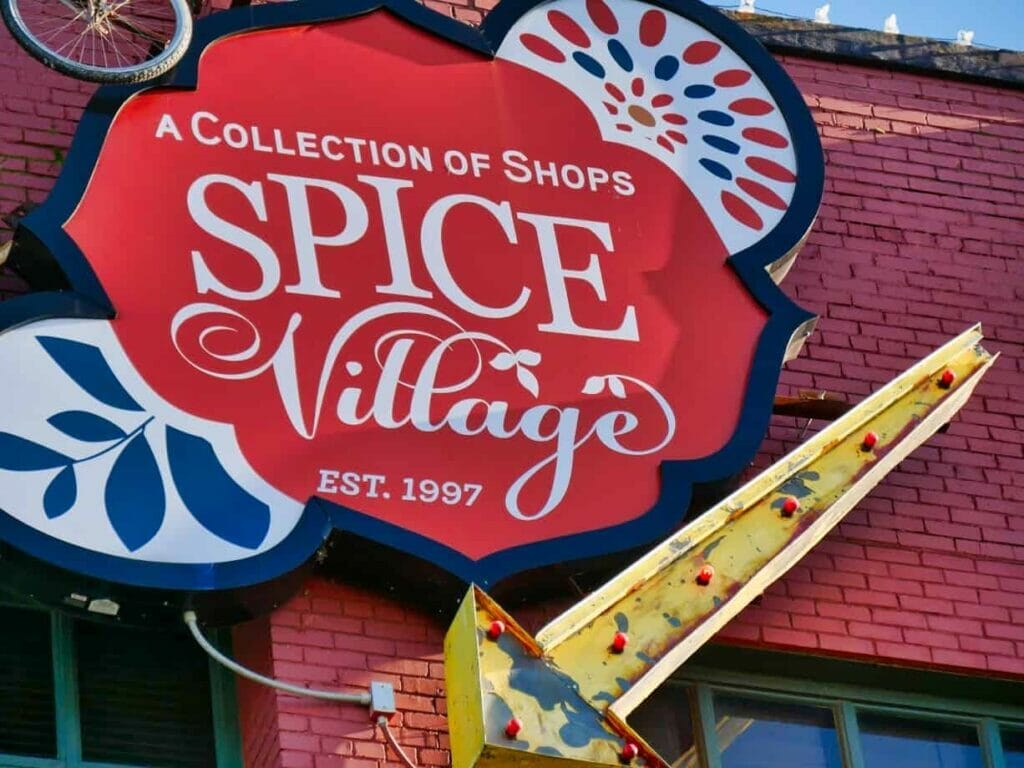 8. Spice Village
Located in Downtown Waco just a few streets over from Magnolia Market is Spice Village, a unique collection of over 60 boutique shops selling everything from home décor to dog toys.
When we wandered through Spice Village, we were struck by just how many options there were.
Literally, it seemed like you could find any type of gift you wanted.
There were candles, there were baby bibs, there were doormats, there were Texas t-shirts.
The list went on and on.
It's also a great place to get some snaps for Instagram as the bold colors and décor inside the building made it a sight to remember.
9. Waco Downtown Farmer's Market
If it's a Saturday morning any month of the year or a Tuesday afternoon in the right season, you should run, don't walk to the Waco Downtown Farmer's Market.
This Farmer's Market has been going since 2011 and is conveniently located on the riverside at South University Parks Drive.
Local vendors sell everything from fresh produce to iced tea to adorable handicrafts.
Show your support of the local community by purchasing your food and gifts from the Farmer's Market, or use it as an opportunity to get to know some of the locals better as you mill around and appreciate a day of good weather.
Oh, and don't forget your reusable bag to take all of your finds home!
10. Richland Mall
Sometimes, you just need a mall to take care of your shopping all in one fell swoop. Richland Mall is that place.
From Claire's to JCPenneys to Dick's Sporting Goods, you can spend hours here browsing the stores and checking out the food court.
There is no bliss quite like carrying out a fresh Auntie Anne's pretzel around the mall while shopping the deals at H & M, am I right?
This is also an awesome choice for what to do in Waco at night.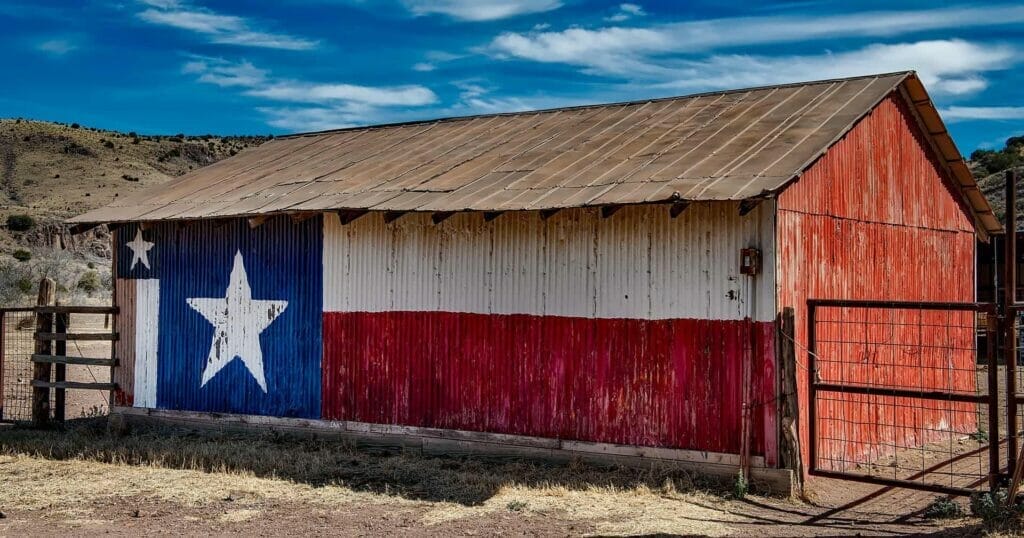 11. Antiquing around Waco
Waco is a huge treasure trove of antiques.
Whether you want to just browse around or are looking for that one perfect piece for your home, you're guaranteed to find antique shops to keep you occupied while wandering around Waco.
Some of the most popular include LaSalle Shoppes on La Salle Avenue, Savage Finds Antiques & Oddities on 6th Street and Laverty's Antiques Furnishings.
Best Places to Eat and Drink in Waco
Whether you've spent the whole day antiqueing or want somewhere to sit down with your best friends and chat about all of the latest happenings in your busy lives, Waco has got you covered for awesome places to eat, drink, and be happy.
12. Bubba's 33
Ready for burger, wings, beer and an American experience like no other?
Head to Waco's Bubba 33, where you'll be greeted by a casual dining atmosphere, friendly staff, and amazing menu options like shotgun shrimp and chicken nachos.
You can also be sure that you'll be able to watch the game if it's on, as wall to wall TVs make this a haven for sports fans.
Oh, and there's no need to try and figure out what you'll do with the kids while you're at Bubba's 33 – a kid-friendly menu and friendly atmosphere make it the perfect place for families to go together.
And if you've got a large group?
Just book ahead!
13. Waco Winery Tasting Room
Class it up a bit with a trip to the Waco Winery Tasting Room.
They've combined live music and local wine tasting to make for a memorable experience in Downtown Waco.
The tasting room even has a rooftop patio overlooking Austin Avenue, so you can enjoy the breeze or the fresh evening air while you're up there.
This is an amazing place to unwind with a group of friends or celebrate a birthday or special occasion.
Some local food outlets will deliver if you're hungry for some food to go with your drinks, and you'll also find Cocoamonda Chocolates at the Tasting Room.
Wine + chocolate + live music + Waco?
It's no wonder this place is a huge success.
14. Cricket's Waco
Cricket's Draft House and Grill has two locations, with one being conveniently in Waco!
From delicious pub style food to the pool tables and shuffleboard, this is a place where you can leave any stuffiness behind and just relax and unwind.
The most popular times to visit are for dinner and late night food, as the fully stocked dinner menu gives you an option to really stuff your face while the late night food menu has tons of great snacking options.
One of the most popular ways that locals describe this bar and grill is, "fun." Fun food, fun times, fun company and most importantly, a fun day out in Waco.
15. La Fiesta Restaurant & Cantina
You can't go to Waco without indulging in some amazing Tex Mex.
Well, you could, but we wouldn't advise it.
Instead, head straight to La Fiesta Restaurant & Cantina where live music, nachos, burritos, enchiladas and other Tex Mex favorites await you.
This is one of Waco's favorite Tex Mex options and their family recipes add an extra layer of authenticity to everything they serve.
You can head here for lunch, dinner, or somewhere in between. It's one of the best romantic things to do in Waco for couples.
They also do full catering services if you're holding a special event that won't be as special without the queso.
Oh, and did we mention their obsession with the perfect margarita?
Let the drinks flow!
Best Outdoor Things to Do in Waco
Sometimes finding the best things to do in Waco involves getting outdoors and soaking up the beautiful Texan sunshine.
Waco is a very green city with lots of places to spread out and relax while enjoying a picnic, or get your heart rate up while racing down the pavement.
Check out some of the best outdoor things to do in Waco for your next visit.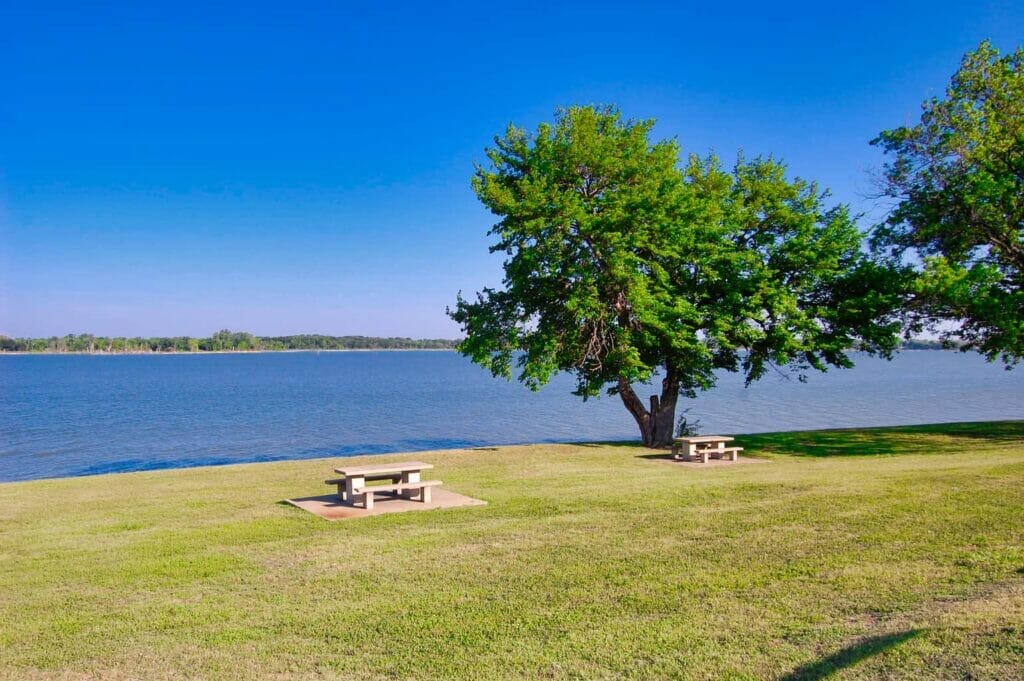 16. Horseback Riding
Woodway Park is just a bit outside of Waco in an area called Woodway that's situated on Lake Waco.
Here, you'll find walking and running trails to help you keep fit, as well as gorgeous views of the lake and landscape
If you do decide to bring your lunch, there are plenty of spots to eat it including some pavilions.
Disc golf loving families will find the nearby disc golf course a real treat.
Make it a point to stop by here at sunset for some beautiful photos and family time.
17. Brazos Park East
Along the Brazos River is a wonderful place in Waco to visit if you're venturing out on the boat or want to play a round of horseshoes.
In addition to some open spaces, this park has plenty of boat ramps and a dedicated area for playing horseshoes.
Throughout the year, Brazos Park East is home to numerous events such as fun runs, boat races, and food and drink festivals.
If there's nothing going on when you visit, just soak in the beautiful views.
18. Cameron Park
If you're looking for a substantial morning, afternoon, or day out in Waco, look no further than Cameron Park.
First of all, its one of the largest parks in Texas, and Texas is VERY LARGE, so that's saying something.
Secondly, you're not going to run out of cool things to do in Waco here.
Not only do you have amazing natural landscapes like two rivers, gorgeous trees and some cliffs, but you've also got dedicated trail systems, playgrounds, splashpads, workout areas and oh, did I mention a zoo? (you can read more about the zoo in the family-friendly Waco section).
Seriously, though, you've got 400 acres of land ready to be explored and you shouldn't miss it.
Don't miss panoramic views of the city at Circle Point, the gorgeous oak trees and open fields at Lawson's Point, or the incredibly unique staircase called Jacob's Ladder that has 100 steps to the top (I'm out of breath just thinking about it, so meet you in about 10 hours at the top!)
19. Cottonbelt Trail
If you don't need a full park but simply a walking or running trail, check out the Cottonbelt Trail that will take you along the South Bosque River for about 2 and a half miles.
It's one of the most beautiful points of interest in Waco with plenty of option for picture taking.
The trail was built on top of an old railway line, giving it a bit of charm and atmosphere, and cyclists are welcome as well if you want to explore on two wheels.
Best Cultural Things to Do in Waco
Some of the best fun things to do in Waco are things that will help you understand some of the cultural aspects behind life in the city.
From evening entertainment to tours by experts, here are some of the best cultural things to do in Waco for people of all ages.
20. Waco Tours
What's the best way to see Waco like a local?
Get your Waco sightseeing fill and let a local take you around, duh!
And while it's entirely possible that you could befriend a random person who gives you the ultimate tour (Texans are the best, have I mentioned that?), the best way to guarantee you see everything you want to is by taking a guided tour of Waco by the appropriately named Waco Tours.
You can choose from a wide variety of tours, ranging from the Classic Waco tour that we recommend that takes about 2 and a half hours and helps you hit all of the major sights to the Texas Experience tour which can be conducted on horseback because – Texas!
There's also a River Cruise tour that you can book here to help you lazily wind your way down the Brazos River, and you can bundle different tours together if you want to take more than one.
The company was started up by some Waco couples who realized that no one was welcoming all of the guests to Waco who were coming to see Chip and Jo's Magnolia Market, and they have built their team since then to incorporate all types of people with different backgrounds and expertise on Waco.
21. Texas Sports Hall of Fame
Texas was the first state to have a sports hall of fame, and lucky for Waco visitors, it happens to be in Waco!
The purpose of the Texas Sport Hall of Fame is to honor Texas sports and to let them live on in lasting fame.
It was built in 1951 and was created by a sports editor.
In order to be inducted into the Texas Sports Hall of Fame, you have to first go on the ballot and then be one of the top vote getters.
Inductees come from various parts of Texas and have played for Baylor University, the Dallas Cowboys, the San Antonio Spurs, Texas A&M and the Houston Astros (if you're headed to Houston check out our ultimate solo travel guide), among others.
22. Waco Hippodrome
Waco Hippodrome is one of the city's premier cultural venues, acting as both a movie theater and a space for live events.
Check the schedule before you visit to see what's on during your stay in Waco.
From trivia nights to film festivals to comedians to musicians, you're guaranteed to find something that you're interested in.
23. Waco Civic Theatre
The story of the Waco Civic Theatre starts around the 1920s when Waco residents formed the Waco Little Theatre which operated from 1925 to 1936.
It was in 1945 that the Waco Little Theatre worked with the Baylor Drama Department to create the plans for the civic theater.
In 1963, it was designated at one of the best-designed theatres in all of the US, and it continues to undergo renovations and additions over the years.
Book tickets to see one of its main stage products that range from Broadway musicals to amazingly funny comedies, or stop in for a one-off event put on by local artists or the children's theatre troupe.
Past productions include Shakespeare in Love, The Wizard of Oz, Newsies and Steel Magnolias.
Best Things to Do in Waco for Families
Finding family-friendly things to do in Waco is pretty much as easy as just showing up in the first place.
Waco is truly a kid and family friendly destination in almost everything it has to offer, so you don't have to worry about setting up babysitting for the kids or choosing from a list of 3 things that you can do together.
Instead, check out some of the top things to do in Waco for families from this list below, and let me know if you have any other suggestions of things your own kids loved!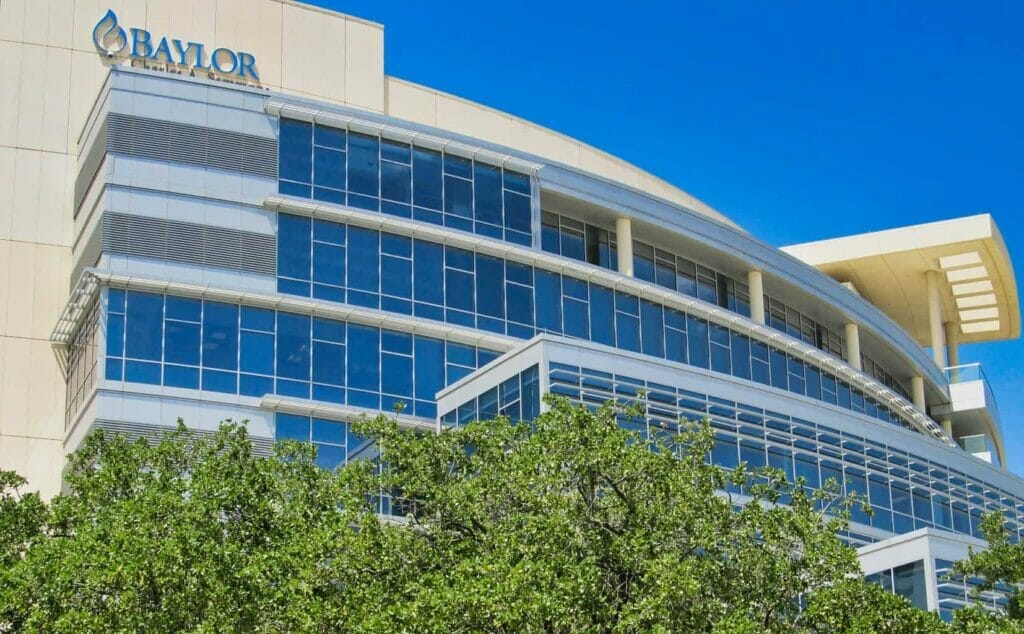 24. Baylor University
Baylor University is a huge part of Waco and its culture due to the students who live, work, and play in and near the university when school's in session.
If you're a public visitor to Waco, you and your family are more than welcome to come explore Baylor's campus and find out why its so special.
You can start by keeping an eye out for the historic markers spread around campus that tell the university's history stretching back to 1845.
You can also take your photo with Judge Baylor and by the Pyfer bear sculpture or jump into the BSB fountains.
If nothing else, it's nice to have a stroll through the picturesque campus and spend time together as a family.
25. Hawaiian Falls Waco
Ready for a family-friendly water park experience?
Hawaiian Falls is one of the most popular water parks in all of Texas, and with 10 acres of attractions and inner tubes, you'll be sure to beat the Texas heat with a day here.
Have a race down the Pineapple Express on a high-speed mat, chill out and float down the river at the Kona Kooler, or have the thrill seekers scream all the way down the two 65-foot free fall slides at the Monsoon and Typhoon.
For the little ones, they can hang out in Keiki Kove with the tame slides, awesome whirl pool, and miniature lazy river.
26. Cameron Park Zoo
Located inside Cameron Park, the Cameron Park Zoo is one of the best family-friendly things to do in Waco for all of the wonderful natural habitats and animals to see.
Check out the otters as they slip and slide around, come face with face with a lion, explore the habitat of the interesting-looking Komodo dragons and check out the friendly orangutan.
The zoo is open all year round except for a couple days, such as Christmas and Thanksgiving, and you can purchase your tickets online ahead of time.
Children 3 and under go free, with discounts for children between the ages of 4-12 and seniors who are 60+.
27. McLane Stadium
McLane Stadium is Baylor University's football stadium, home to the Baylor Bears.
If you're visiting Waco as a family, check if there is a game on to get tickets for as attending a game here is truly a memorable experience thanks to the enthusiasm of the fans and students.
If there isn't a game on, you can still visit McLane stadium on a public tour.
Tours last about 90 minutes and take you through the press room, locker rooms, and other behind-the-scenes aspects of the stadium so you can get an in-depth understanding of the stadium's history and future.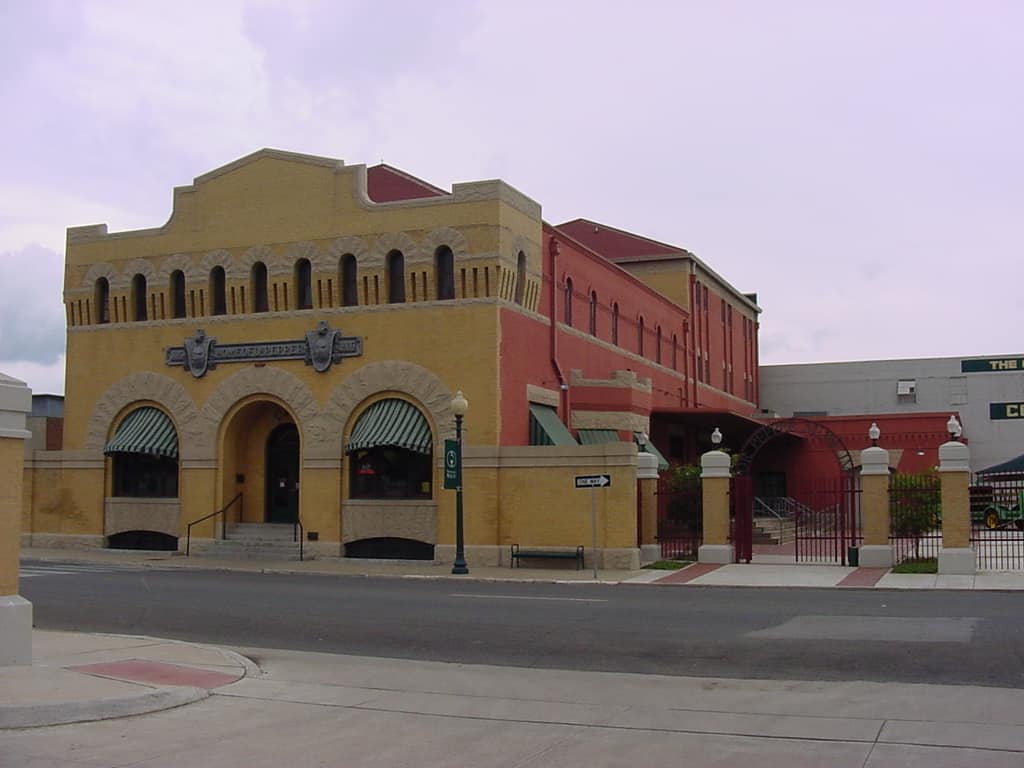 28. Dr. Pepper Museum
Dedicated to the history of soft drinks, the Dr. Pepper Museum is the perfect family-friendly day out in Waco.
The building itself was a bottling factory built in 1906 and it was actually the first building dedicated to manufacturing Dr. Pepper.
It became the Dr. Pepper Museum in 1989, and continues to teach students and public visitors about the history of Dr. Pepper and the soft drinks industry in America.
Collections include signs, bottles, toys and advertising related to lots of different soft drinks, not just Dr. Pepper.
Stop by to get your Dr. Pepper drink included with admission and learn more about the can-do spirit and values of the oldest American soft drink and one of America's most successful stories of free enterprise.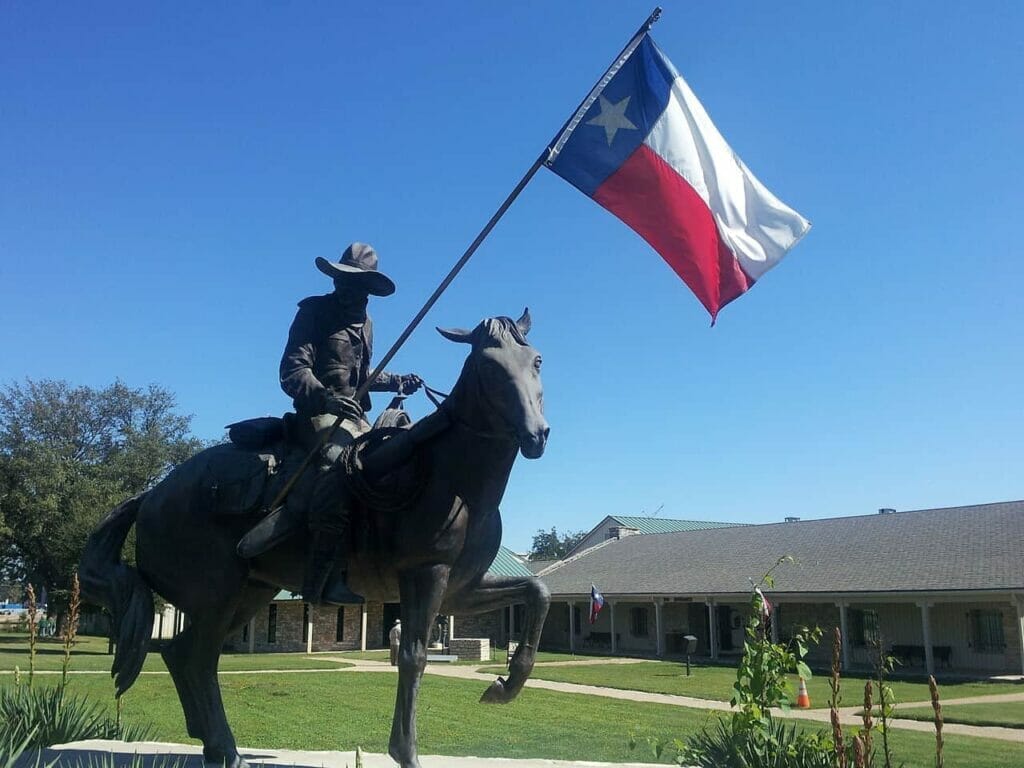 29. Texas Ranger Hall of Fame and Museum
One of the best things about Waco is how proud it is to be a part of Texas and of the residents and people who have served for Texas over the years.
The Texas Ranger Hall of Fame and Museum is dedicated to the Texas Rangers, members of Texas's police force.
Inside you'll find articles, exhibits and artifacts relating to the Texas Rangers and information about how they have become a symbol of the American West.
It takes about 1.5 to 2 hours to see all of the exhibits, and the museum is open every day from around 9am to 5pm.
There are admission discounts for children, seniors, and military, and there's also a gift shop so you can purchase the perfect souvenir for someone you know who also loves and appreciates the Texas Rangers.
30. Mayborn Museum Complex
You know when you take the kids to a museum and they walk around bored-looking and asking you when you can go do something fun, like head to the ball pit or something?
What if I told you that there existed a museum where the kids will be fully enthralled while also learning things?
That place is the Mayborn Museum complex, a family-friendly attraction featuring loads of interactive, hands-on exhibits and also some pretty incredible dioramas featuring Waco's natural history and culture.
Walk through the historic village featuring wood frame buildings that were a big part of Wacos history, or walk through the Mammoth diorama to get a better appreciation for how big these animals actually were.
In the Jeanes Discovery Center, have a play in the discover rooms where you can learn about everything from the weather to the pioneer in a bright, interactive way.
31. Waco Tourist Information Center
Where can you get information about local Waco attractions, buy a Texas t-shirt, talk to friendly local residents and get a picture with a lifesize cutout of Chip and Joanna Gaines?
The Waco Tourist Information Center, of course!
What this tourist information center lacks in size, it makes up for in heart and expertise.
Stop by here with the whole family when you start your trip to get maps, brochures and real first-hand knowledge from Waco experts on where to go, what to do, and how to get there.
Featured Image includes image Brentsalter. License.
Pin for Later!
Get the All-American Travel Secrets!
Don't miss out on America's hidden gems!