Want to know the hidden secrets of Disney World?
These secret things to do at Disney range from secret freebies, secret design elements left by the Imagineers in the parks, and secret practical tips that so many people don't know about.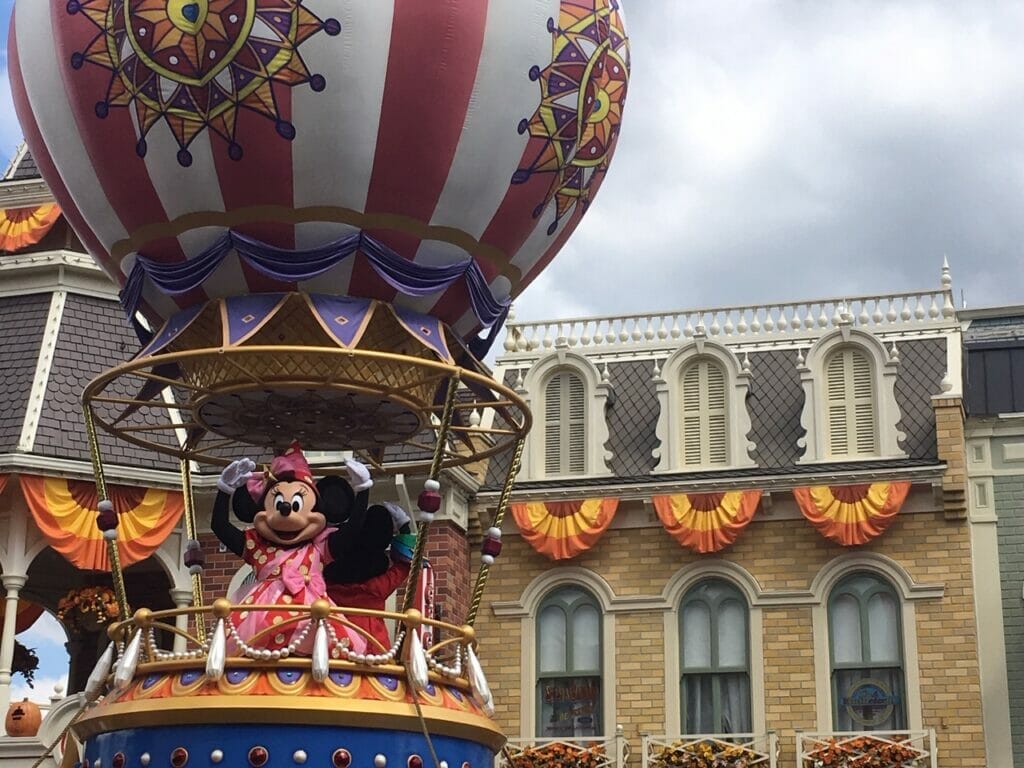 There's something magical about going to Disney in the first place and doing the Disney must-dos, but there's something even more magical being in on the secrets, the things that only locals or the Disney obsessed know, and the things that are going to bring that extra little bit of spark to your trip.
Here are the coolest Disney World secrets, just make sure to use and share wisely!
Want insider Disney tips from an expert?
Join 4,000 others in weekly guides to Disney's hidden secrets, gems, and money-saving tips!
Get your hilarious "here for the snacks shirt" and let's get started!
Pssst – this printable Disney scavenger hunt is amazing
Since you're already looking up Disney guides, I just wanted to make sure you knew about this printable Disney World scavenger hunt created by a lifelong Orlando native and Disney World fan.
There are over 60 challenges with a full answer key and both Family and Grown Up versions and a bonus Disney Springs hunt for your non-park day!
1. Watch the Magic Kingdom Fireworks from the Wilderness Lodge Boat
Everyone loves fireworks, but did you know that you don't even need to pay park entrance to see the Magic Kingdom fireworks?
Seriously, this one is one of my top Disney secrets because so few people know about it, but it's incredibly special and magical.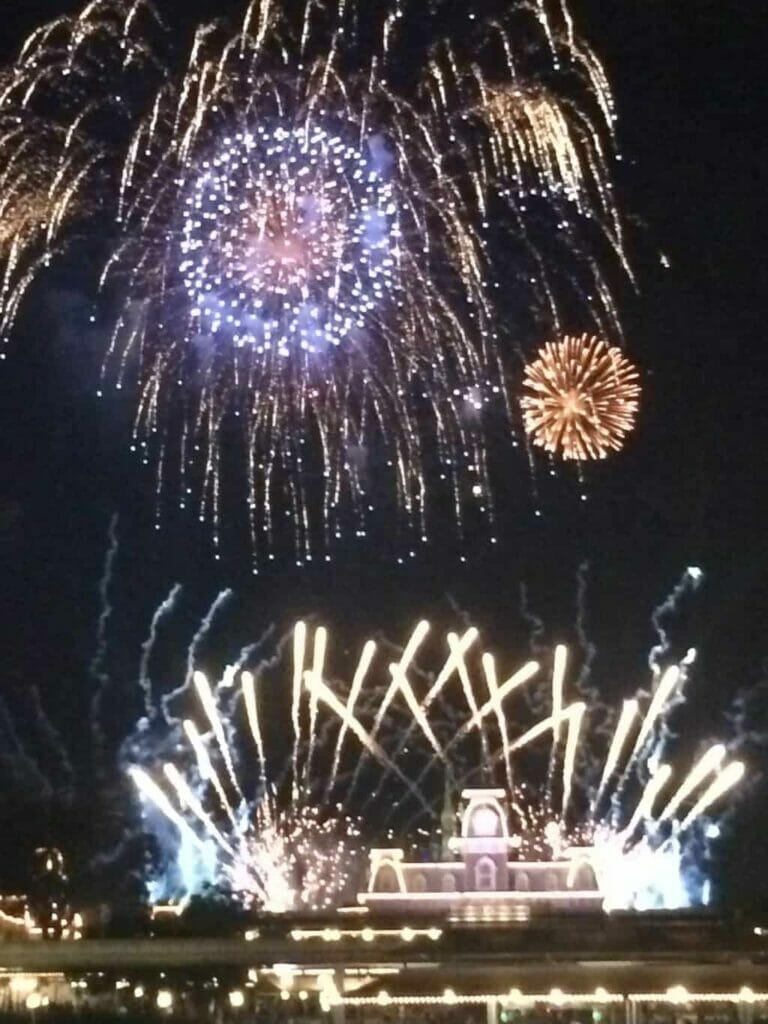 All you need to do is head to Wilderness Lodge before Magic Kingdom fireworks.
You can visit as a guest to shop or look around, or better yet, book a dinner at Whispering Canyon Cafe.
Right before fireworks time, go out to the back of the resort to the boat launch and hop on the boat to the Magic Kingdom.
The skippers know that people like to watch the fireworks from the water, and will make sure you get a great view as they take you to the Magic Kingdom.
Then, instead of getting off at the Magic Kingdom, just stay on the boat and return to the Wilderness Lodge.
2. Watch the Epcot Fireworks from the Boardwalk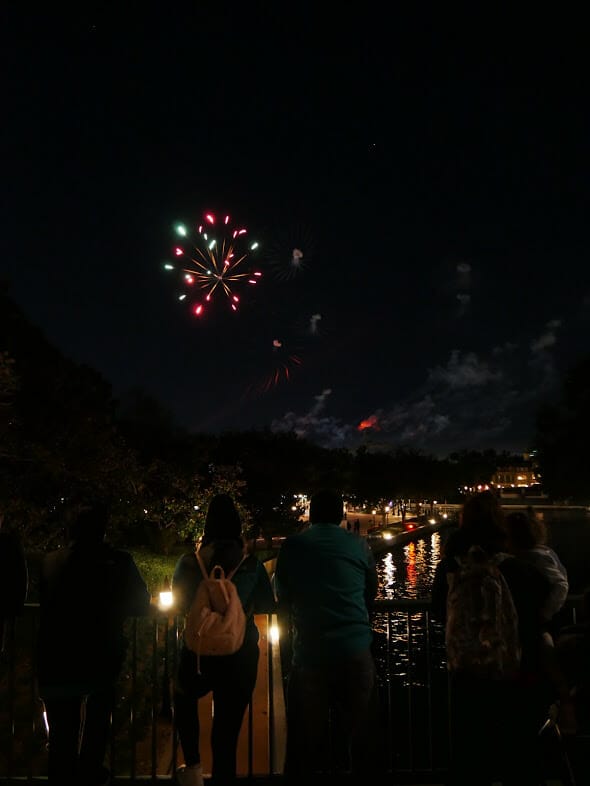 Another free fireworks viewing location in Disney World that so many people don't know about is watching the Epcot fireworks from an area near the Boardwalk.
If you head to the Boardwalk resort or even the Yacht and Beach Club resort (they're all connected by a walkway), and then walk over to the bridge in between the Epcot back entrance/Beach Club and the Boardwalk, you'll notice at Epcot fireworks time that you can see the spectacle from the bridge!
Of course, you won't be able to see any projections, but the fireworks themselves are visible and this is a fun way to spend an evening on the Boardwalk, one of the best things to do in Disney World.
3. Watch the Fireworks from the Contemporary
Another incredibly cool free fireworks viewing spot is from the bridge (covered, and interior) between the Contemporary Resort and Bay Lake Tower.
You can even walk to the Contemporary from the Magic Kingdom, and then head up to the glass walkway for the fireworks so you can see them without being stuck in the crowds.
They pipe in the music, and kids staying at the hotel come out to see it in their pajamas, and it's a fun Disney secret!
4. See If You Spot Toad Hand Over the Deeds in Winnie the Pooh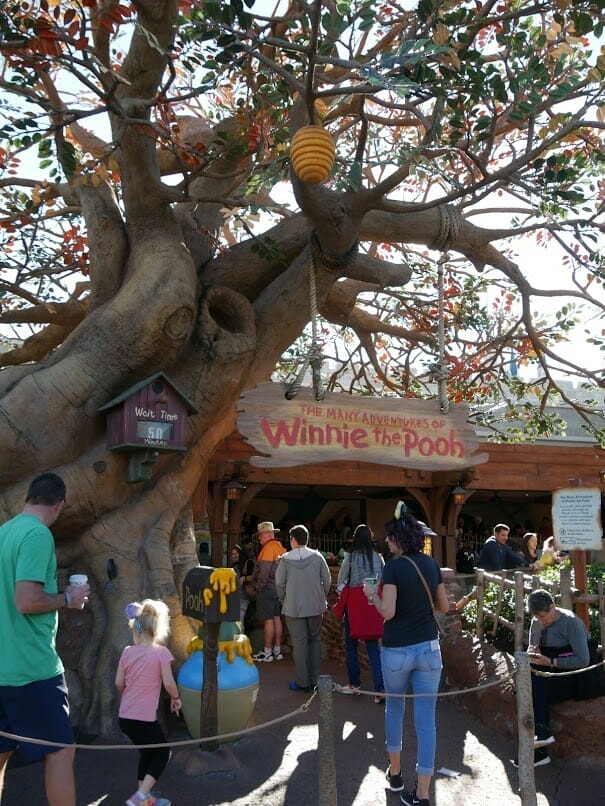 The Many Adventures of Winnie the Pooh used to be an iconic Disney ride called Mr. Toad's Wild Ride.
Today, it's completely rethemed, of course, but the imagineers left a little tribute to Mr. Toad where you can spot him handing over the deeds to Winnie the Pooh.
Keep your eyes peeled when you first get on the ride, and make sure to look all around you and behind you!
5. Lean Down in Front of the Cinderella Fountain to See the Crown on Her Head
Ready for a Magic Kingdom secret?
Find the Cinderella fountain in Fantasyland and see how the crown is above her head?
Kneel down to a child's height, and suddenly you'll see that the force perspective means that the crown appears, to a child, right on top of her head!
Disney imagineers use tricks like this all of the time to customize the parks for its guests and make sure there is plenty to explore at the child's sightline.
6. Get in Line Right Before Park Close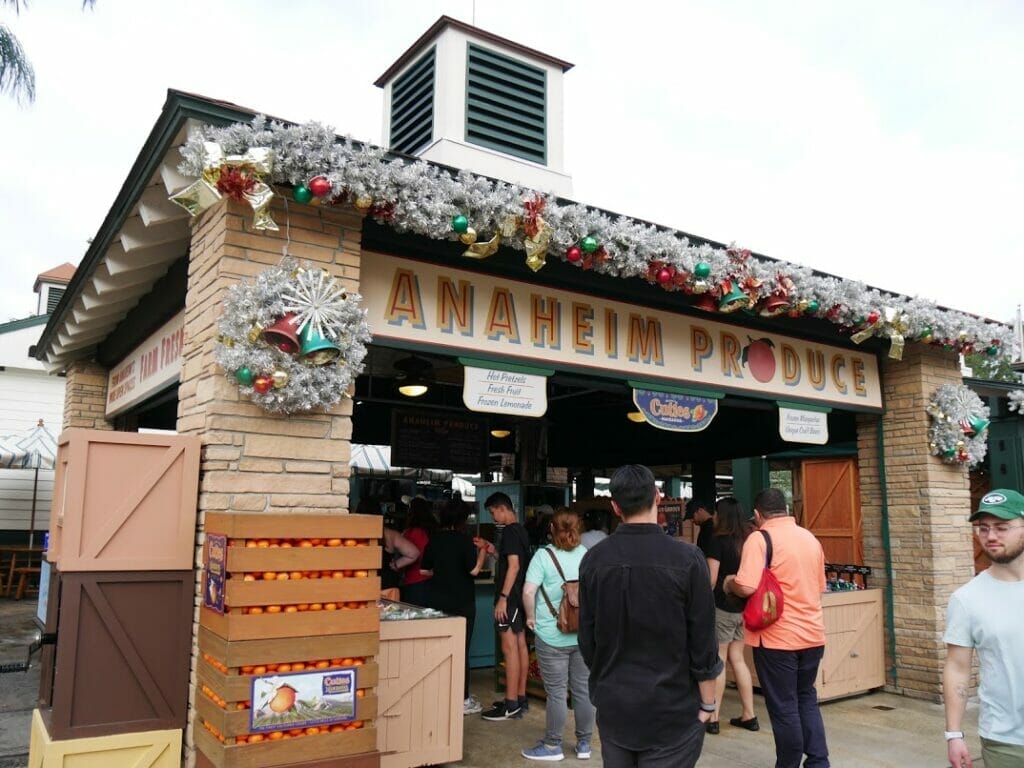 Did you know that you can get in line for most rides the second before park close, and then are allowed to wait in line until you ride, even if it is hours after park close?
As long as the ride says, on the map you pick up that day, that it's open until park close, this strategy will work.
It's one of the best ways to avoid the lines at Flights of Passage at Animal Kingdom, as well as get extra bonus Disney time!
Score!
7. Spot the Hidden Mickey on Kilimanjaro Safari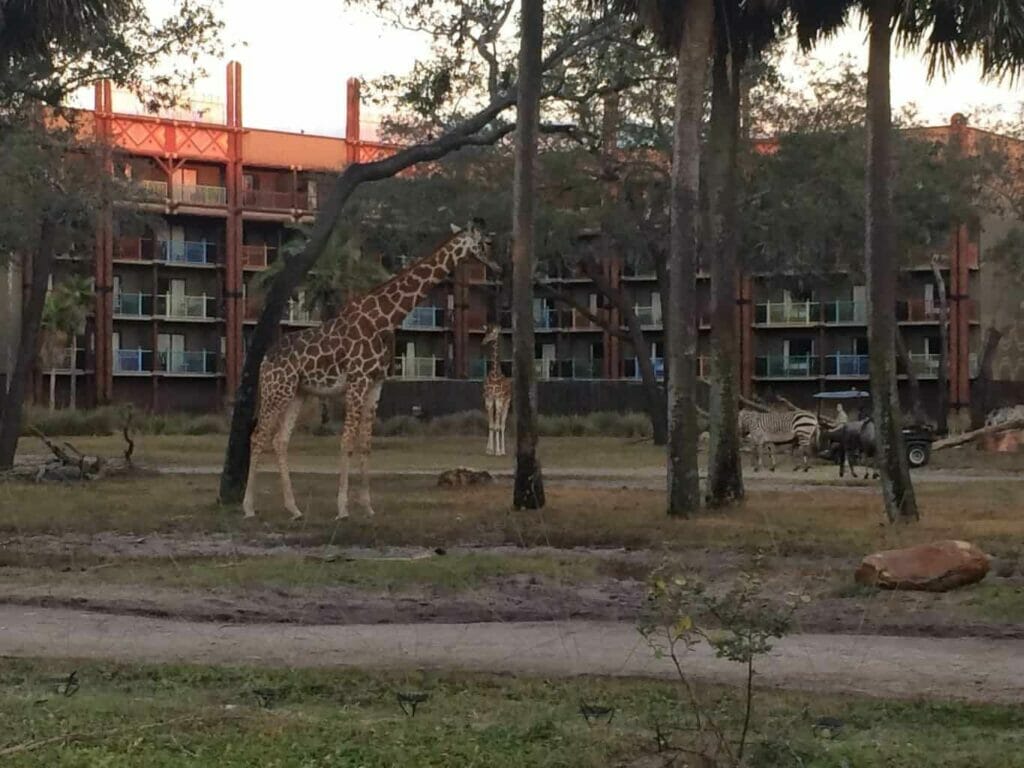 There are hidden mickeys all over the parks, but one of the easiest ones for the whole family to look out for is on the Kilimanjaro Safari ride at Animal Kingdom.
When you get to the flamingo exhibit, look hard – and don't forget that sometimes, the hidden Mickeys may be bigger than you might think!
8. Get Good Tasting Tap Water at Any Quick Service
This is one of the best free things to do at Disney World that people don't know about because they think that all Disney sells are water bottles which you have to pay for.
False!
Go to any quick service location, and they'll give you a cup of water for free, which is totally necessary on the scorching Florida days and saves you from having to drink out of the water fountains.
The tap water in Florida is definitely an acquired taste (read: gross), and getting water or filling up your water bottle with the help of a quick service restaurant is the way to go.
9. Watch the Magic Kingdom Fireworks from Big Thunder Mountain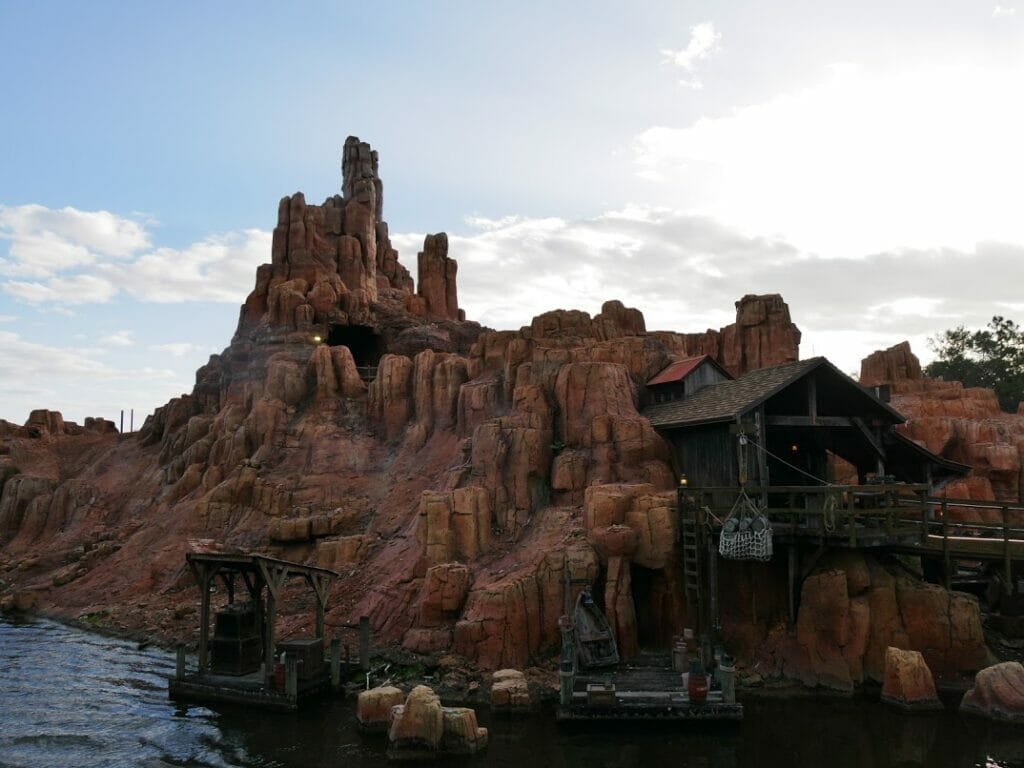 If you do have Magic Kingdom park entrance and are wondering where to watch the fireworks, I've got the best secret spot for you: from Big Thunder Mountain.
Yes, actually ON the ride!
During the fireworks, the cast members usually stop the ride at good vantage points so you can take in the show, as there is such a great view from this part of the park.
If you miss the fireworks while actually riding, you can stop and wait for them at the exit of the ride as there is also a good view from there.
10. Watch the Magic Kingdom Welcome Show
Start your day off right with this Disney insider secret: Magic Kingdom has a welcome show every day!
So many people don't know about this because they never show up that early, but if you are an early riser and get to the gates of the park about 15 minutes before park open, you'll get to see Mickey and his friends joining together to open the park and welcome you in for a magical day.
11. Explore the Gardens in the UK Pavilion at Epcot
I find that so many people don't know about the beautiful manicured gardens and village architecture in the UK pavilion at Epcot, because you have to walk on a winding path to get there and most people just zoom right past, thinking that there's nothing there.
If you need a chill out moment or a place to eat your lunch or regroup, this is the perfect place.
12. Ask to sit in the Highest Row on Soarin
Did you know you can request where to sit on rides?
As long as you're willing to wait your turn or go with the next group if those seats are already taken, you can totally sit wherever you want as long as you ask the cast member!
One of the most important rides to do this on is Soarin, at Epcot.
There are three rows, but you want the highest row that is above the other two during the ride.
Why?
Because if you're on the lower two, you'll see people's feet dangling above you, which can take you out of the ride experience or make you feel more claustrophobic if you struggle with anxiety at Disney.
13. Read the Signs on the Windows of Main Street
When you're walking right down the middle of Main Street, U.S.Aaaaaa (anyone singing along with me?), make sure to actually get up close to the signs in the windows to see the imaginative things the Imagineers came up with.
Some are actually names of Imagineers, while others are puns or joke names, and this is all part of the intricate design and overall immersive theming of the Magic Kingdom.
Every word, every sign, every line, every photo is there for a reason and has been thought through!
14. Stand in the Middle of the Temple in the China Pavilion and Say Something
How could it be a secret to stand in the China Pavilion and say something?
Well, if you go into the middle of the round temple and speak, you'll hear your voice back at you as it sounds to other people, not as how you hear it in your head.
That's because the room is acoustically perfect, creating this effect that can be strange for us to hear our voices in a different way!
15. Ask for a Celebration Pin and Wear it All Day
Whether you're celebrating a Disney honeymoon, a Disney birthday, a family reunion or something else, ask for a celebration pin from guest services and wear it all day!
The pins are a nice freebie to help remember your trip by, and you might get some nice words or even some free desserts or front-of-the-line experiences from cast members.
16. Ask Monorail, Bus, and Boat Drivers for Transportation Cards
Sometimes, the operators of Disney transportation will have Transportation Cards, which are fun little factoid cards about the type of transportation they're driving (bus, monorail, etc).
They don't always have them, but it doesn't hurt to ask!
17. Have Your Child Meet the Disney Character They're Dressed Up As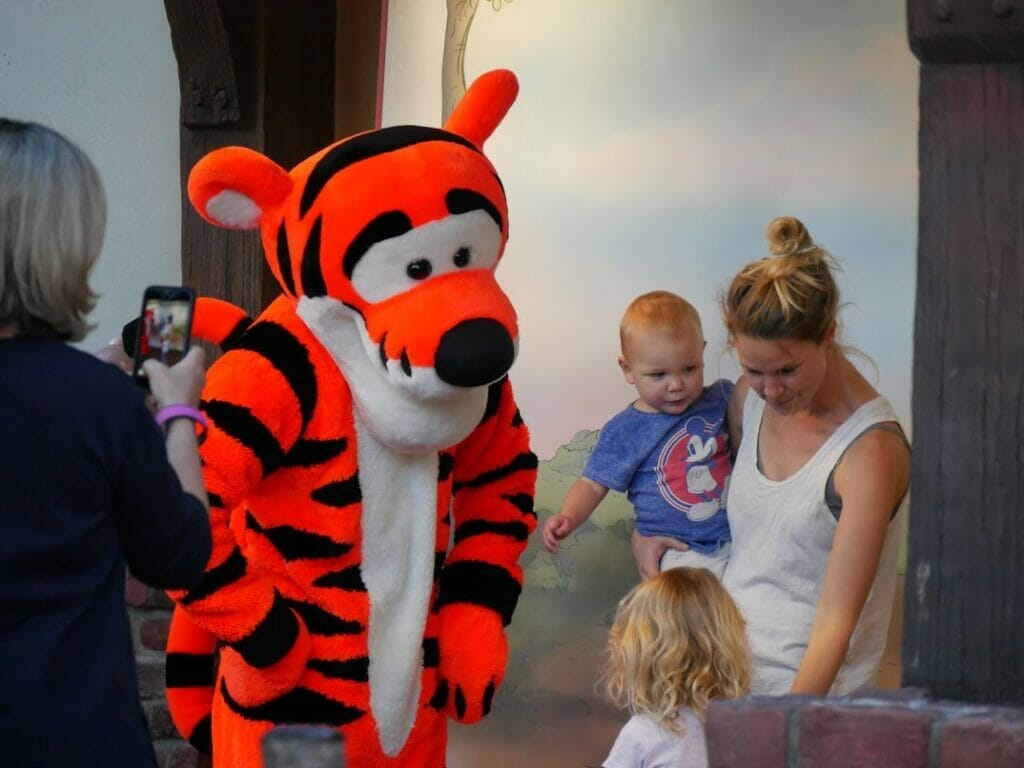 If your child has a special favorite Disney character, let them dress up like them and make sure you make a point to meet that character.
Often, you'll get extra attention from the character to their little mini-me, and it makes for some great photos.
Read more about the best age to take kids to Disney to make sure that your kids will still enjoy this experience.
18. Ride Cinderella's Horse on the Carousel
Sure, most people know that the Magic Kingdom has Prince Charming's Carousel in Fantasyland, but did you know that one of the horses is Cinderella's?
You'll find it because it has a golden ribbon around its tail (it's near the sleigh, if you look in that area).
What better way to enjoy a day at the Magic Kingdom than being the one in-the-know about which one is Cinderella's horse and being able to claim it as your own for that ride?
19. Order a Surprise Disney Birthday Cake for your Table Service Meal
If you're celebrating a birthday at a sit-down restaurant in Disney, you'll likely be able to order a birthday cake in advance that can be brought out after you're finished eating.
This can be such a fun secret because unlike regular restaurants where people usually might drop off a cake beforehand or bring it with them, there's really no good way to do that at Disney.
Instead, you can preorder a delightful Mickey or Minnie cake for the birthday boy or girl by clicking here.
20. Ask for Off-Menu Items like the Bacon and Eggs at the Wave at the Contemporary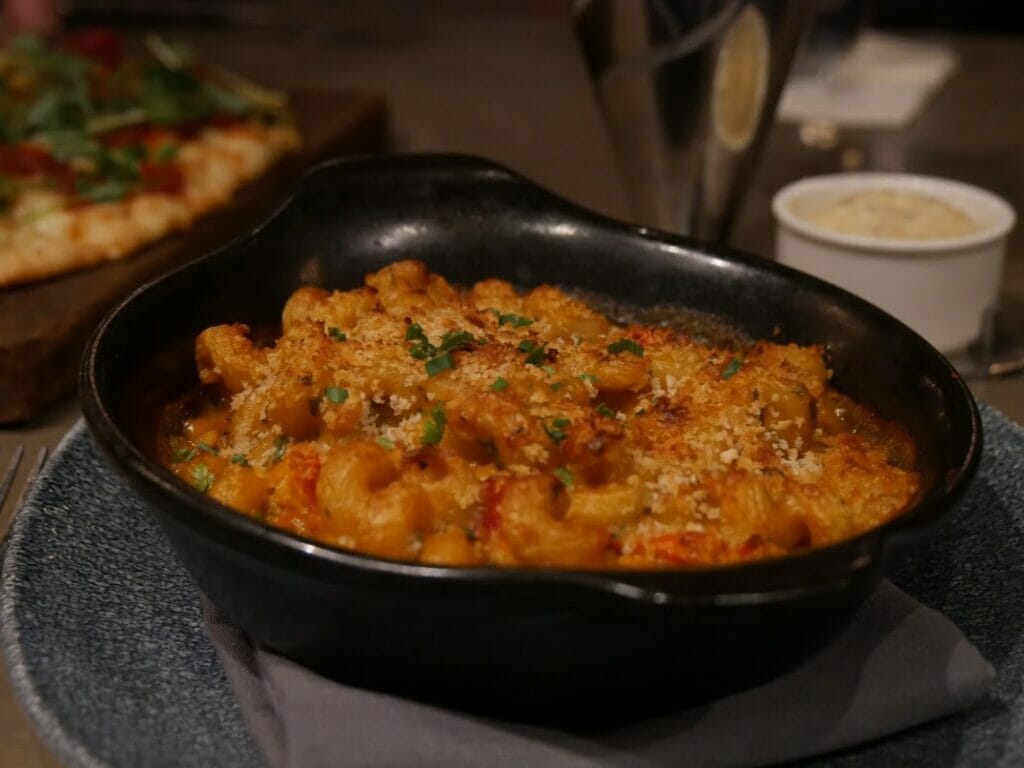 Sometimes, there are classic dishes that Disney restaurants that get taken off the menu, like the bacon and eggs at the Wave (not just any bacon and eggs…you just have to order it and see!)
But you can still ask for it, and usually they'll make it for you.
Try this for any Disney meal that you've heard about in the past, even if it's not on the current menu.
They can't always, but if they can, they'll go out of their way to make that Disney magic for you.
21. Take the Less Crowded Resorts Monorail from the Magic Kingdom to Get to the Parking Lot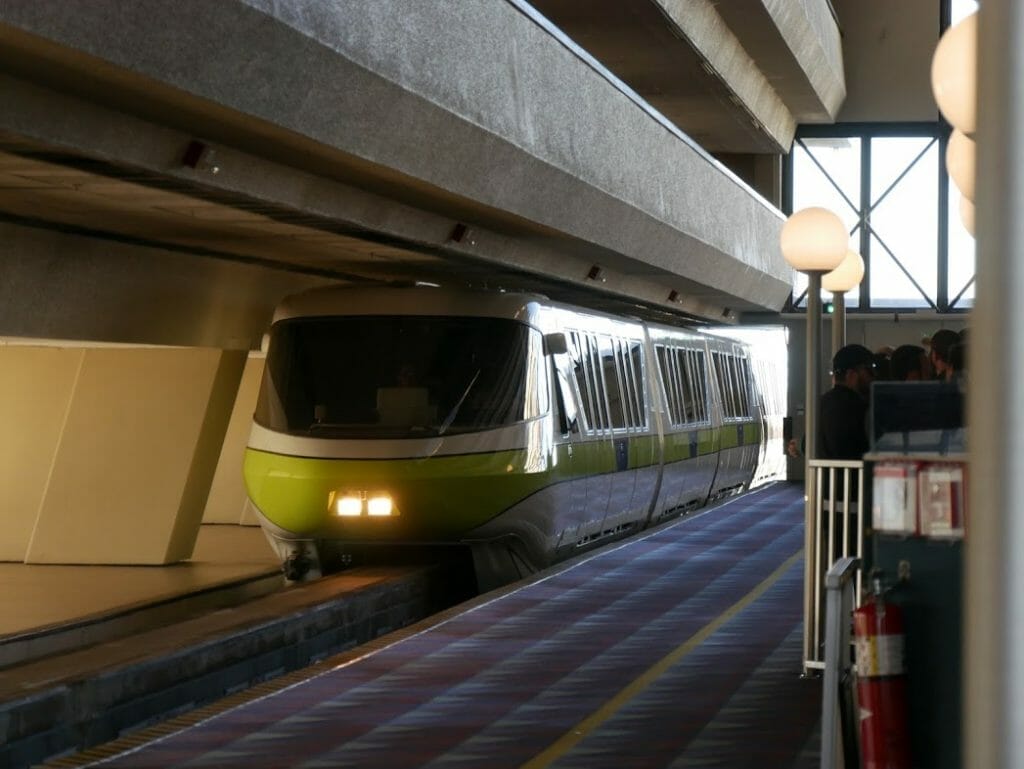 When you exit the Magic Kingdom, there are two lines for the monorail.
One says "Transportation and Ticket Center: Express Monorail," and the other says "Resorts Monorail."
Naturally, anyone not staying at one of the monorail resorts heads to the express monorail based on the sign, but did you know that you can take the Resorts Monorail to get to the parking lot as well?
It's the second stop, and they don't advertise it (for good reason), but if you're in the know, you'll save yourself a huge chunk of time as the line for the Resorts Monorail is always shorter than the Express!
Hey! Want more of our expert Disney guides? Check these out!
Get the All-American Travel Secrets!
Don't miss out on America's hidden gems!