After years of anticipation, Galaxy's Edge at Disney World's Hollywood Studios finally opened as the main Star Wars Land in Disney World and it's got its share fare of fans and critics.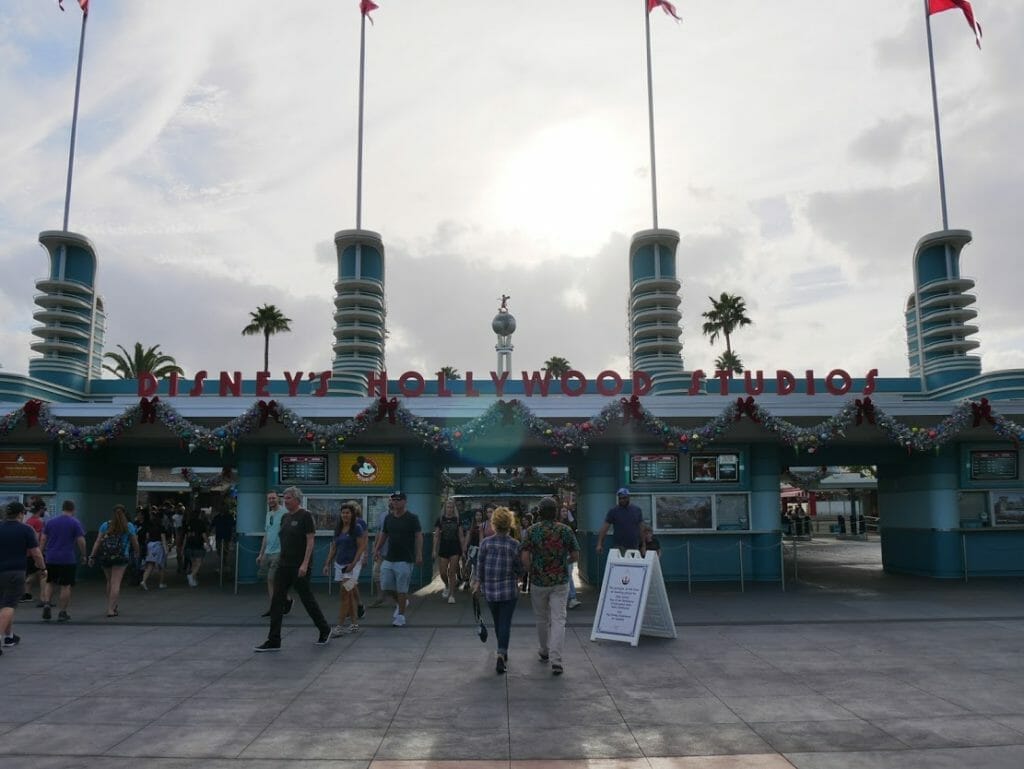 In this Galaxy's Edge review, I'll take you through the land and show you the theming, the rides, the characters and my overall thoughts as a Disney fan.
What to Wear to Galaxy's Edge
Galaxy's Edge is one of the most amazing places to dress up, and while Disney does not allow full costumes for adults, I've got plenty of ideas for you.
If you're got the little ones in tow, they are allowed to dress up and you've got options: check out this adorable Rey costume, this intense Darth Vadar costume, this little Poe costume, and this BB8 Fleece Hoodie.
For adults, I've compiled some amazing Star Wars T-shirts including this Yoda one for men and this Chewbacca one that will make you quick friends in Galaxy's Edge.
Galaxy's Edge Theming
The first thing that comes to mind in a Galaxy's Edge review has got to be the theming.
Before the rides, before the food, before the characters, it matters most that you feel immersed in the land.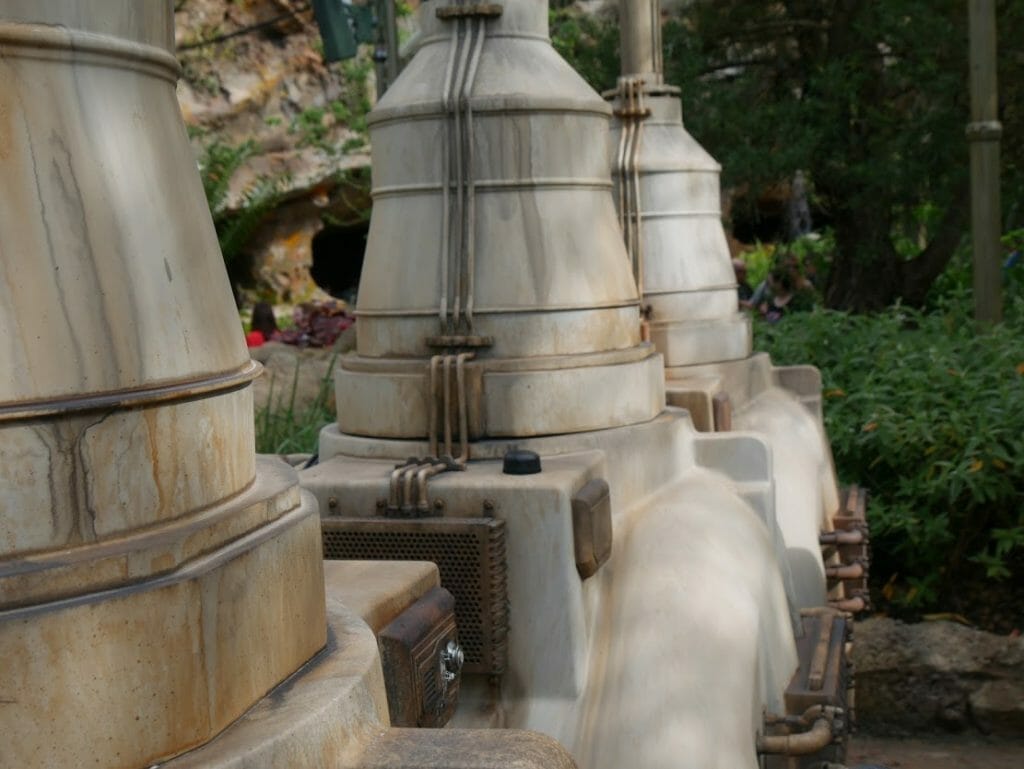 Do you feel like you've been dropped in the Star Wars Universe or do you feel like you're still in Hollywood Studios?
I write this review as only a casual Star Wars watcher, which I think is an important perspective as it encompasses many Disney fans who will be passing through the area, but I feel like the theming is pretty great.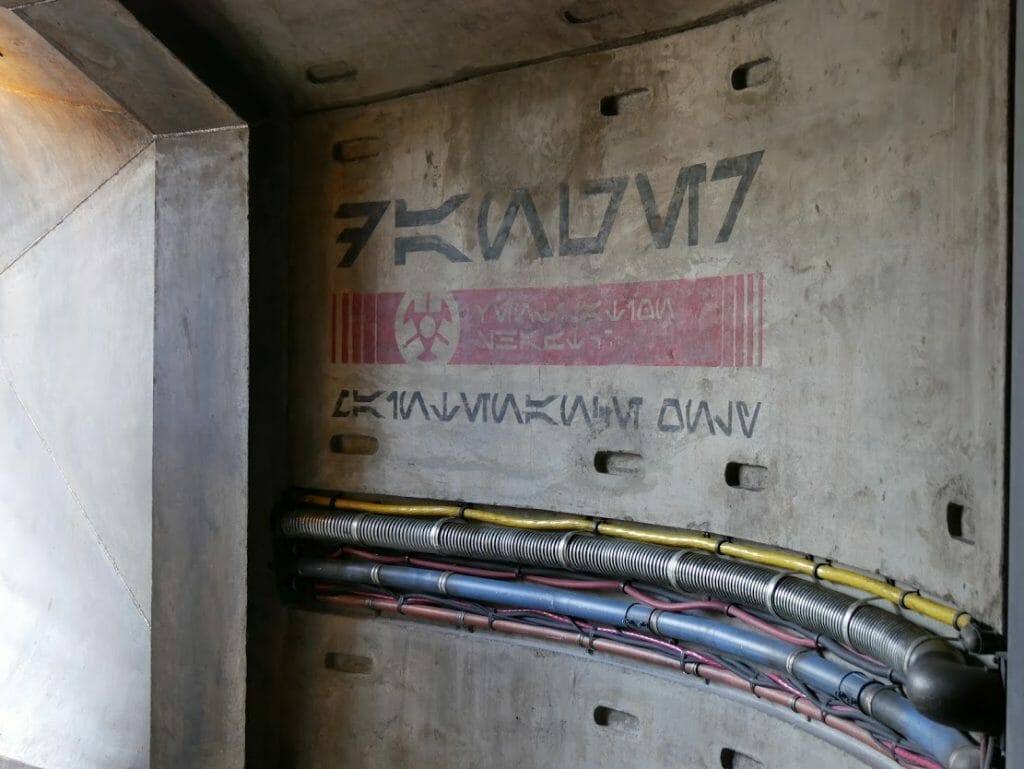 Particularly once you get further into the land, you do feel as though you are on another planet – an intergalactic outpost of sorts.
Now, for those intimately familiar with the Star Wars franchise, it is a let down that you feel like you are in a non descript world rather than in the movies, but I think that this creation of this world is what is going to allow the land to flourish and grow.
Unlike Toy Story Land, which does put you in the "movie" world, Galaxy's Edge puts you in a more vague Star Wars world rather than right in the movies.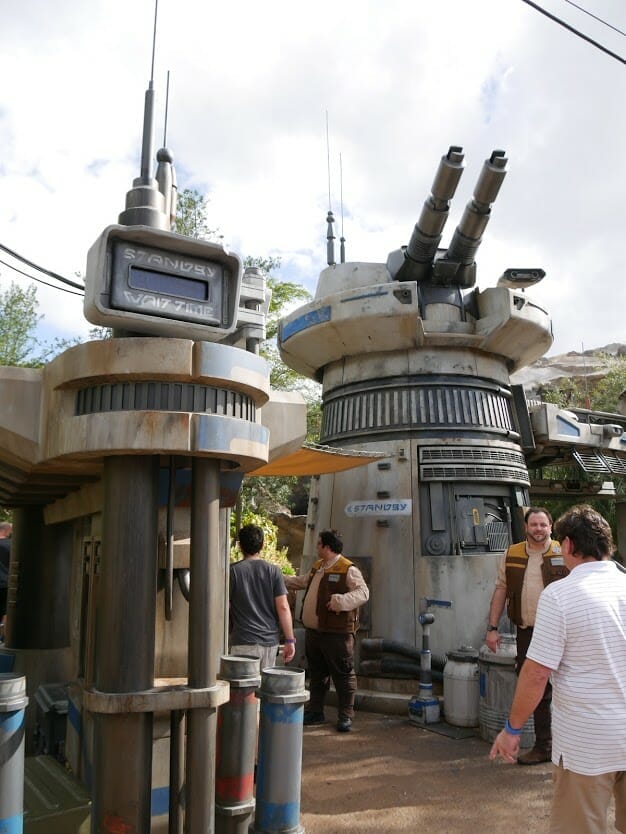 It gives a nice background for the rides and shops and experiences rather than making the Imagineers feel beholden to one Star Wars location or movie.
The general theming outdoors involves grey and brown tones in what appears to be craggy rocks and dust.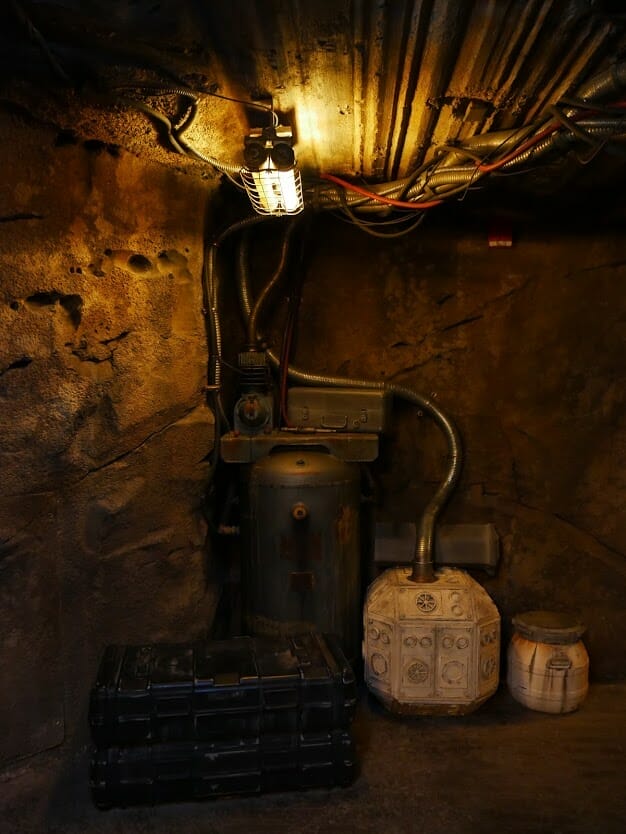 You've got the stunning Millennium Falcon which seems to come to life and makes noise and smokes, and there are multiple areas filled with parts of the Star Wars world like droid parts and vehicles.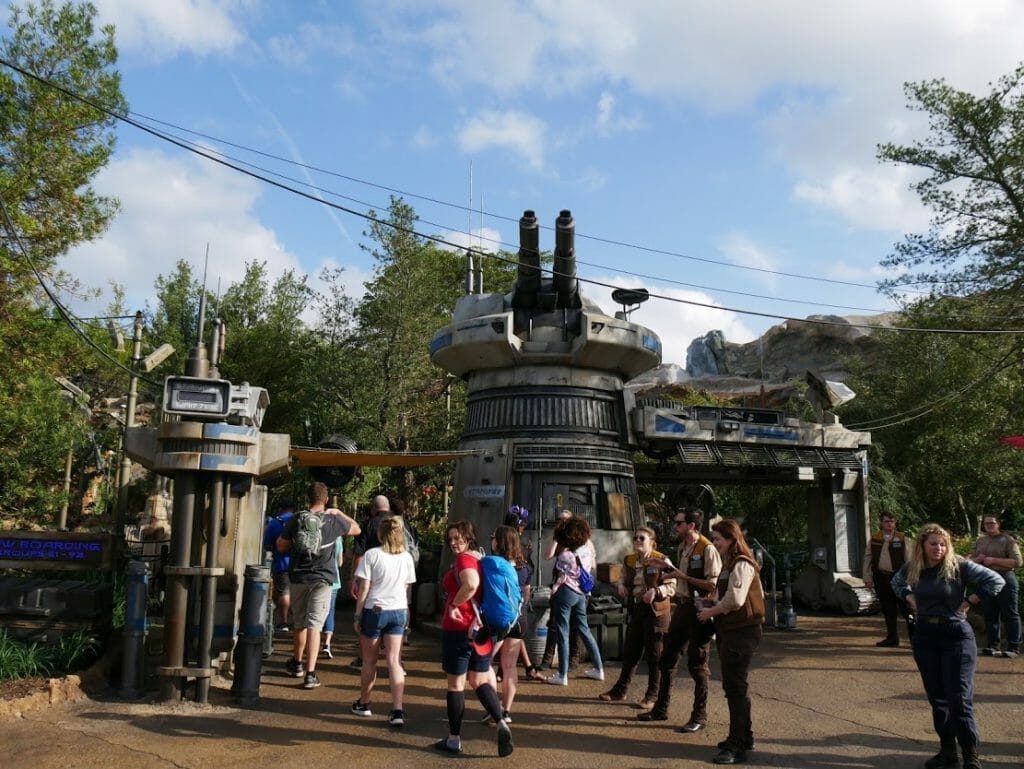 From the trash cans to the interior of shops, you can immediately lose yourself in this world.
As pictures speak 1000 words, I'll include even more below to give you an idea of what it's like to walk through the land.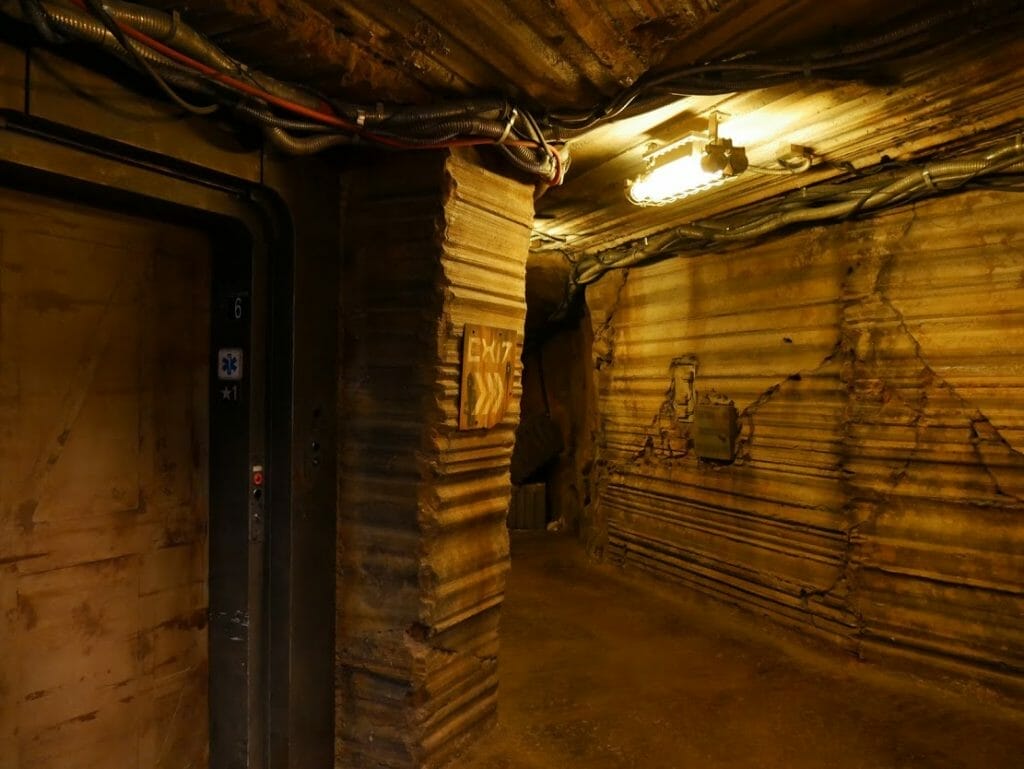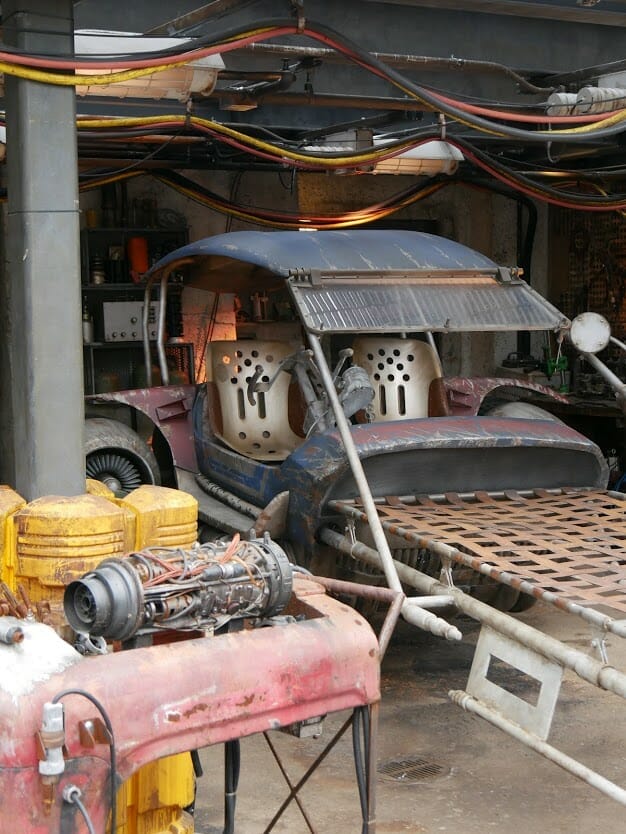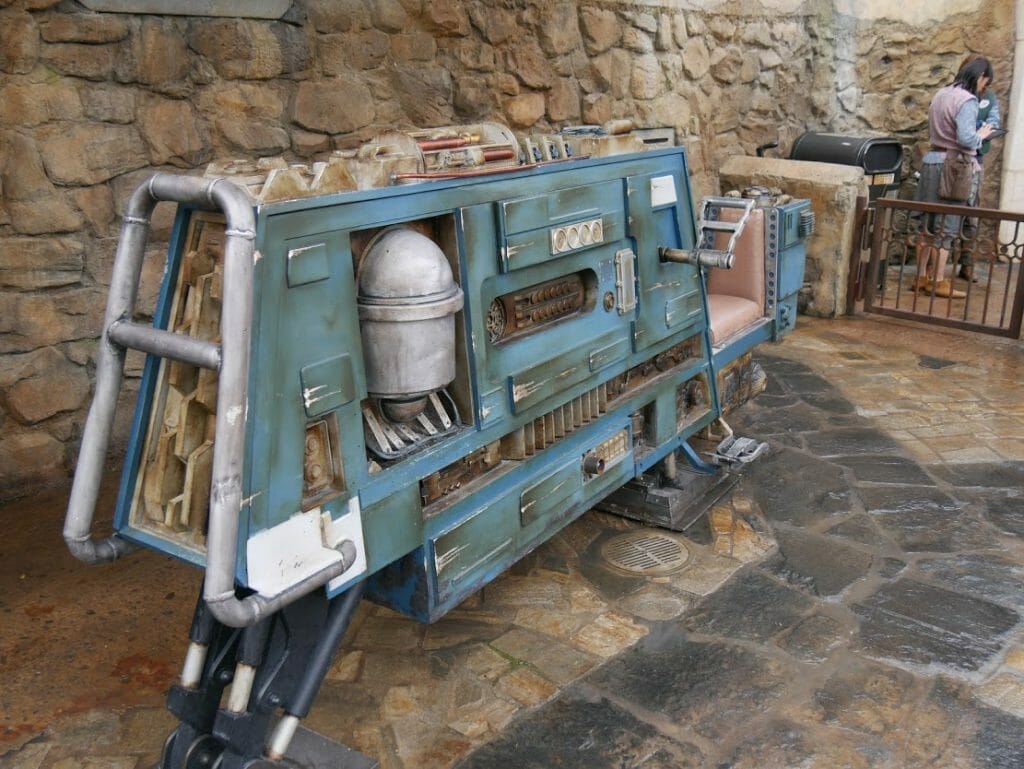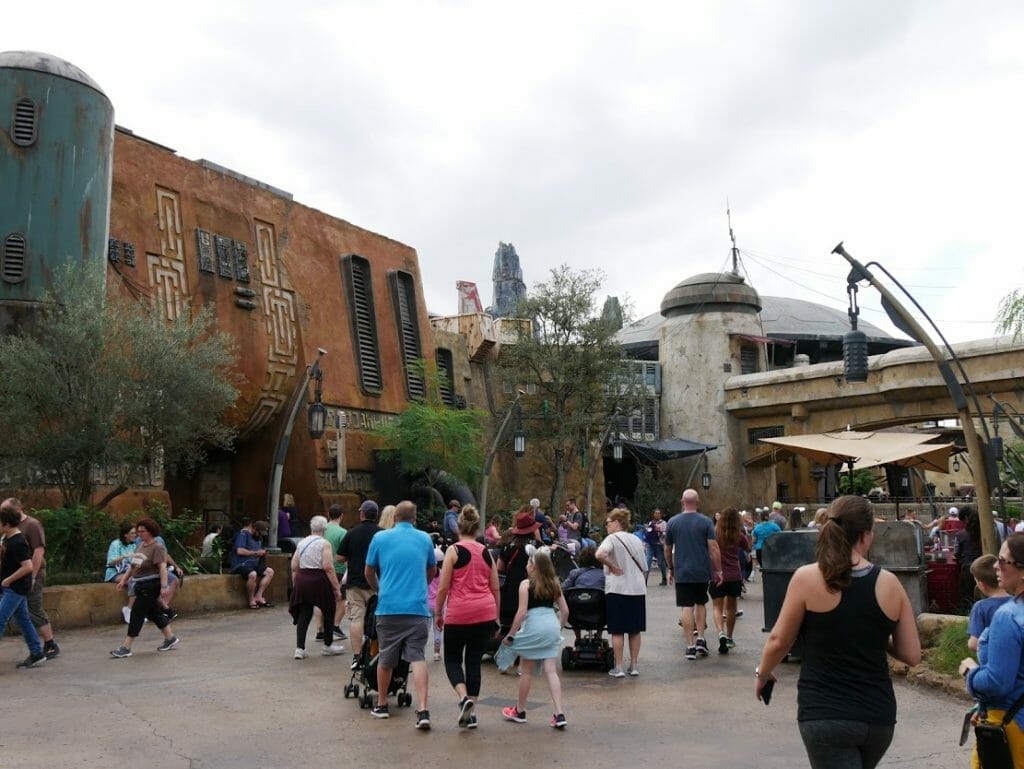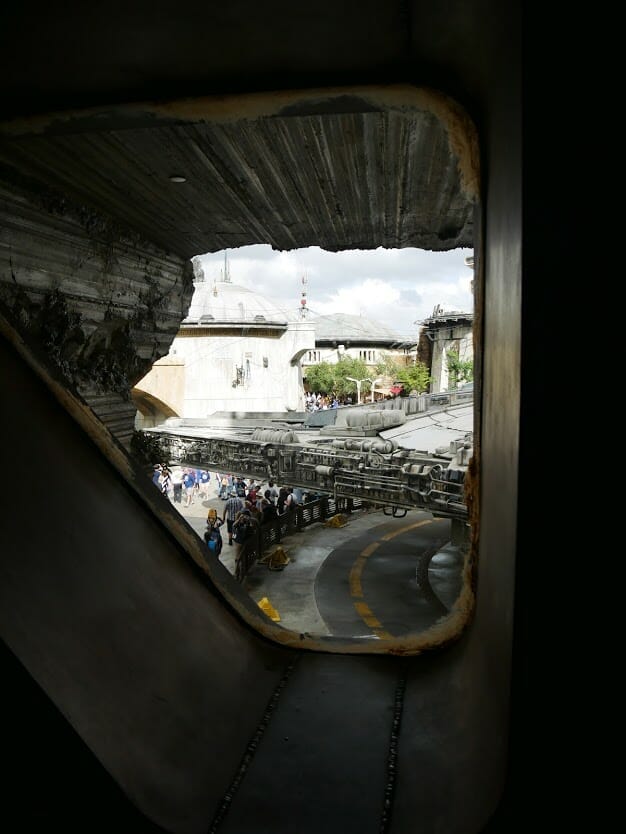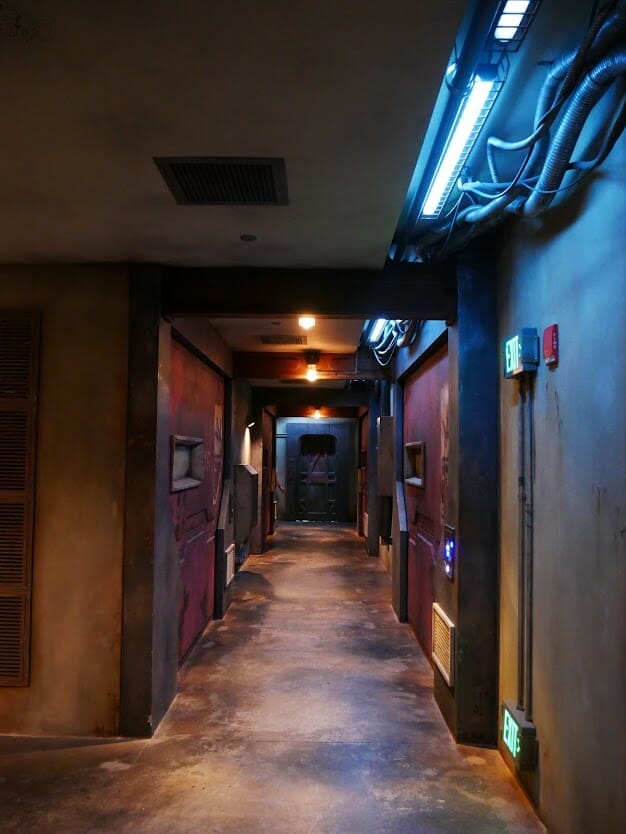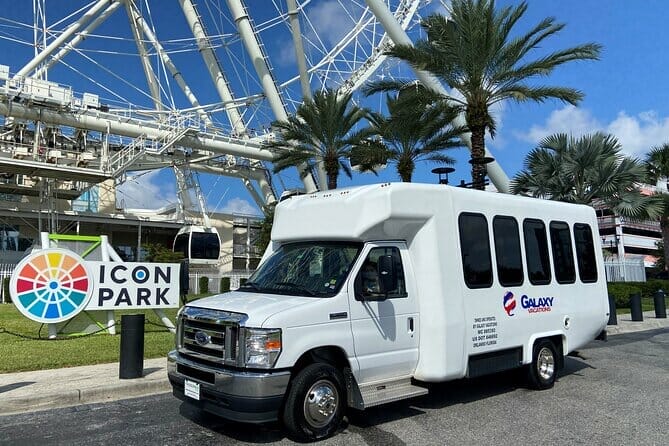 🚌Not renting a car in Orlando?
My favorite shuttle to get from the Orlando airport directly to Disney World is this one with a ⭐⭐⭐⭐⭐ rating.
Galaxy's Edge at Night
Like other lands in Disney, Galaxy's Edge really comes into its own at night and dusk when the atmospheric lighting adds a whole new level to it.
It seems even more immersive at night with the Falcon lit up and lighting shooting up from under the rocks.
Galaxy's Edge Food
Currently, Galaxy's Edge only has quick service food, but it's served in a well themed restaurant with lots of seating and the chance to try some different options than are usually on offer elsewhere in the park.
If it's drinks you're after, you'll want to make reservations to get into the bar.
If you're prepared to wait a while, you can sometimes be a walk up, but for the best chance of getting in in a timely manner, you'll want to book in advance.
You will also find a drinks kiosk serving Galaxy's Edge classics like blue and green milk.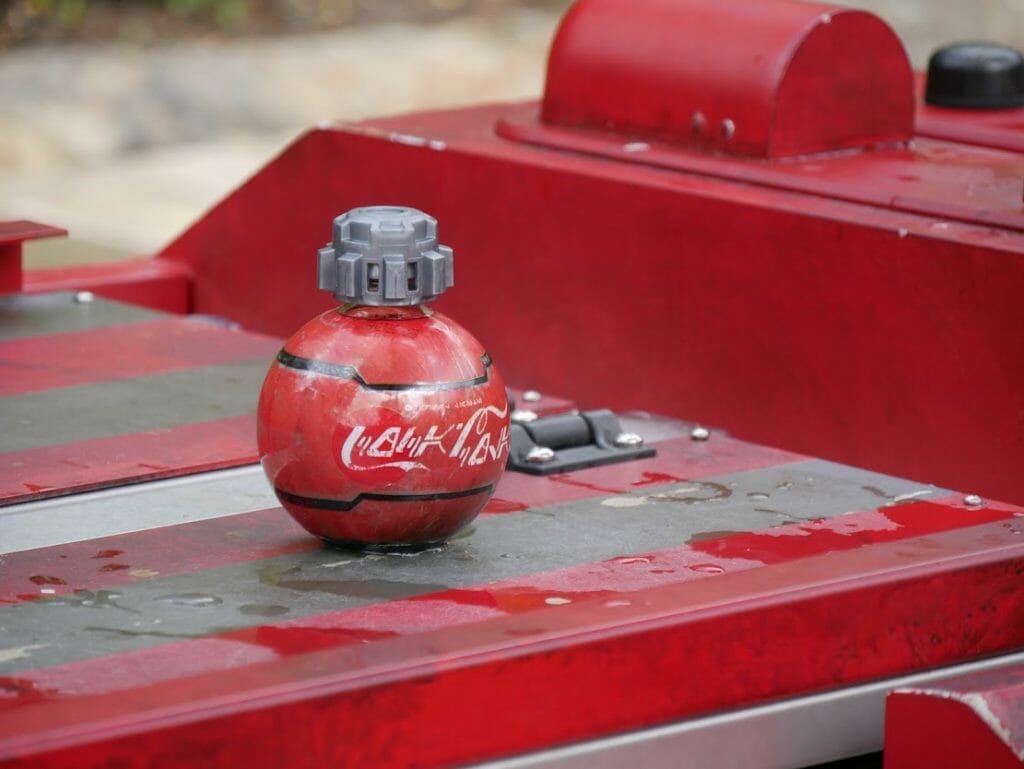 Galaxy's Edge Rides
Smugglers Run: the Millennium Falcon
The first ride to open is called Smugglers Run and it is a simulator, sort of like Star Tours, that puts six people at the helm of the Millennium Falcon as you attempt to complete your tasks and race around the galaxy.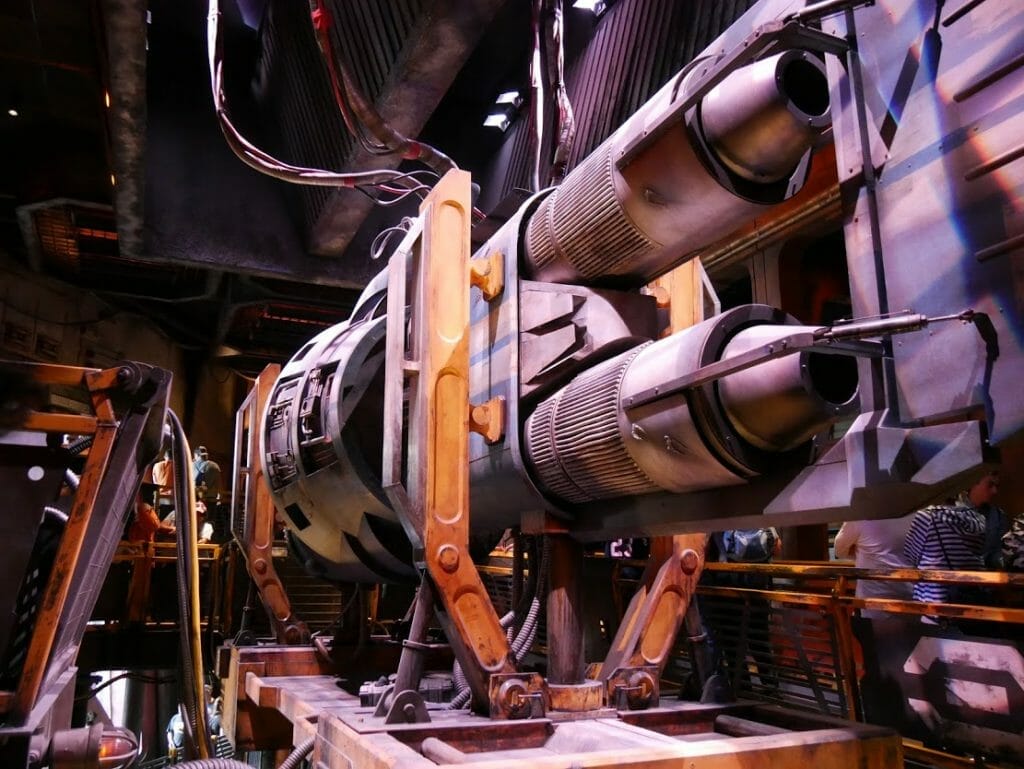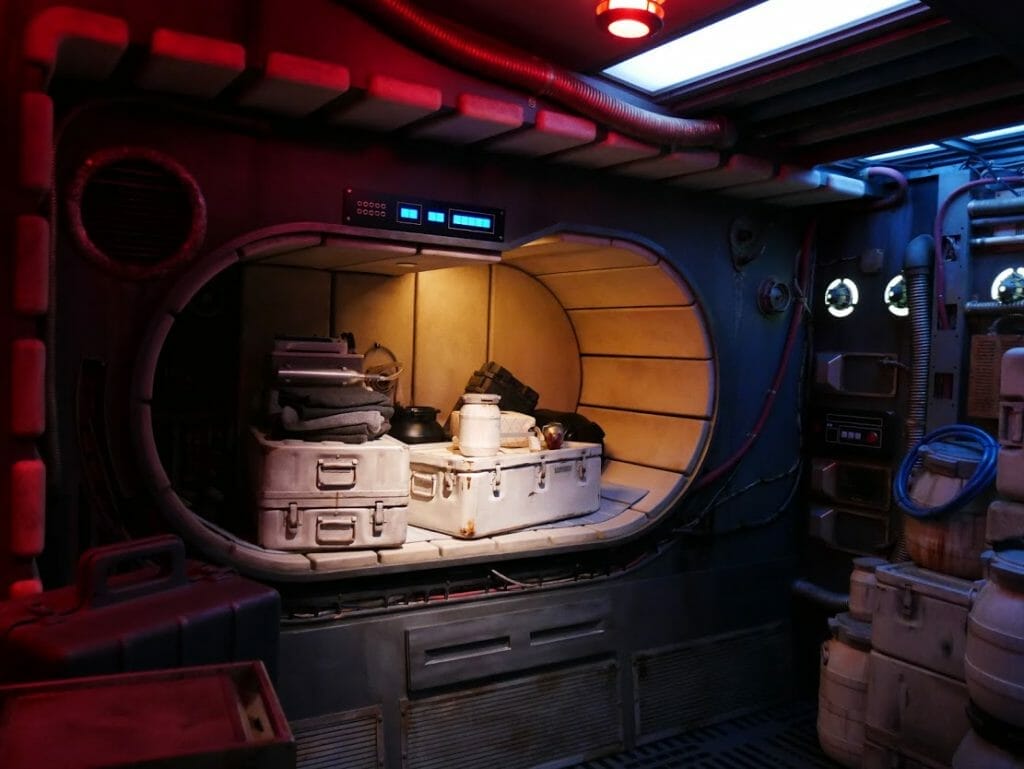 Each person is given a job and a card with your job description on it – pilots, gunners, and engineers.
The pilots sit at the front and control the flying while the other passengers have their own buttons to press.
How well you fly does actually impact your ride as it does respond to your controls at least somewhat.
For much of the queue, you're in an immersive intergalactic garage filled with the sights and sounds of things being fixed.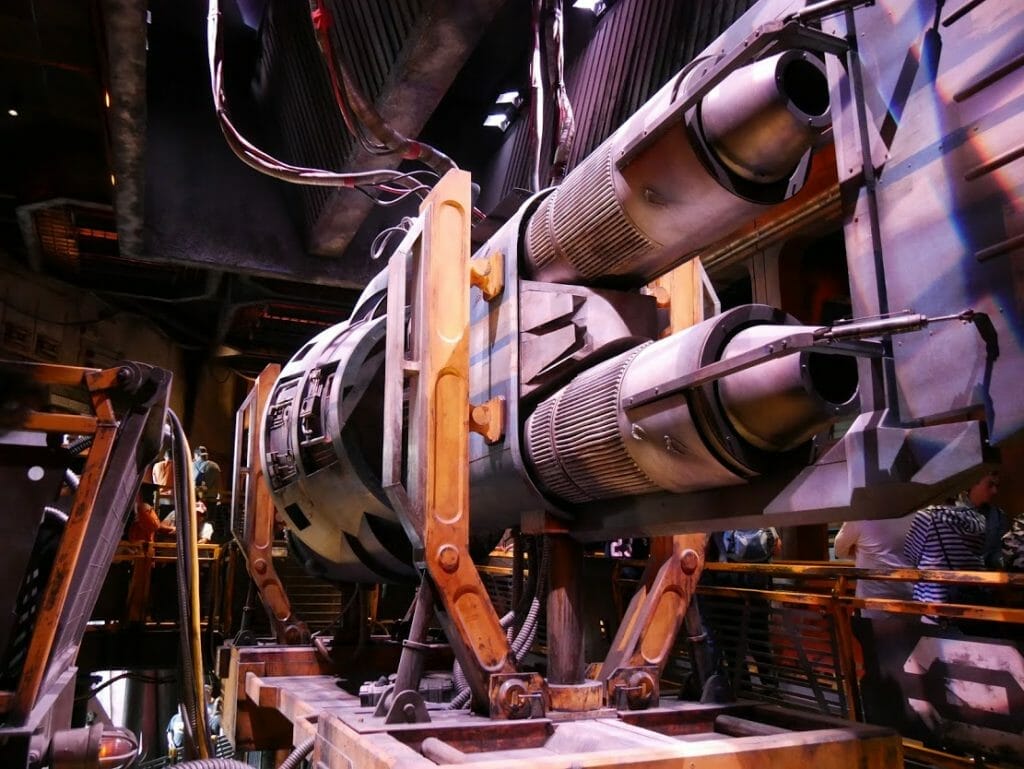 Eventually, you are brought into another room where you are given your overall mission, and then you wait a bit more before being given your job descriptions and being brought into the final waiting room which is a real treasure for any Star Wars fan.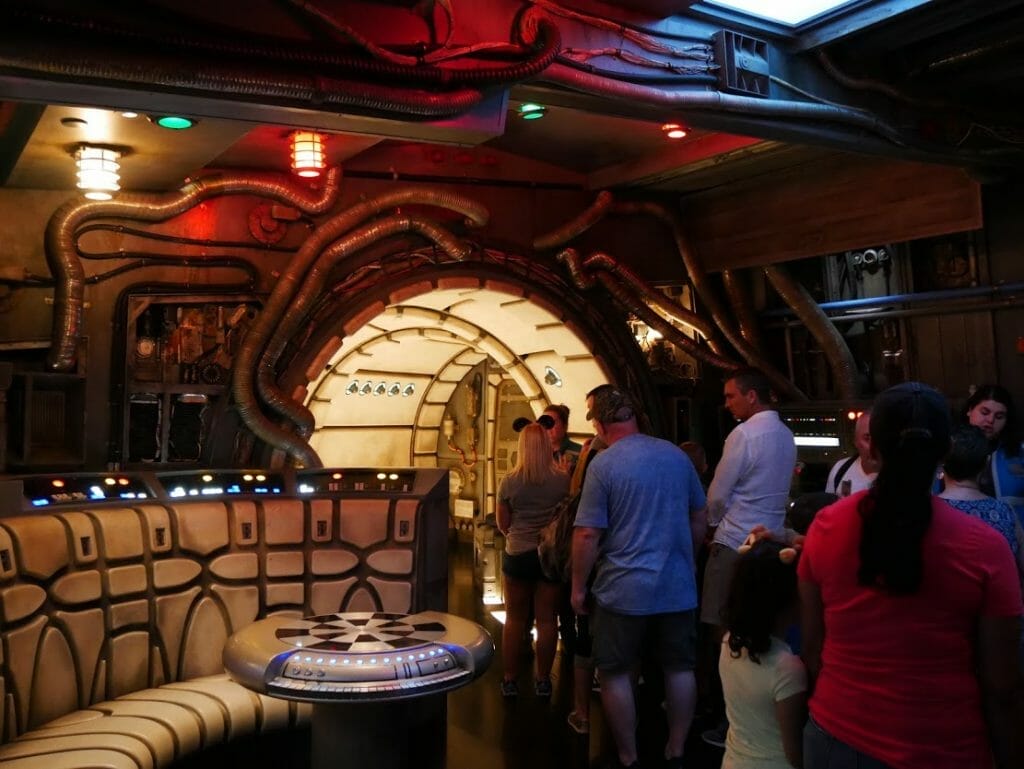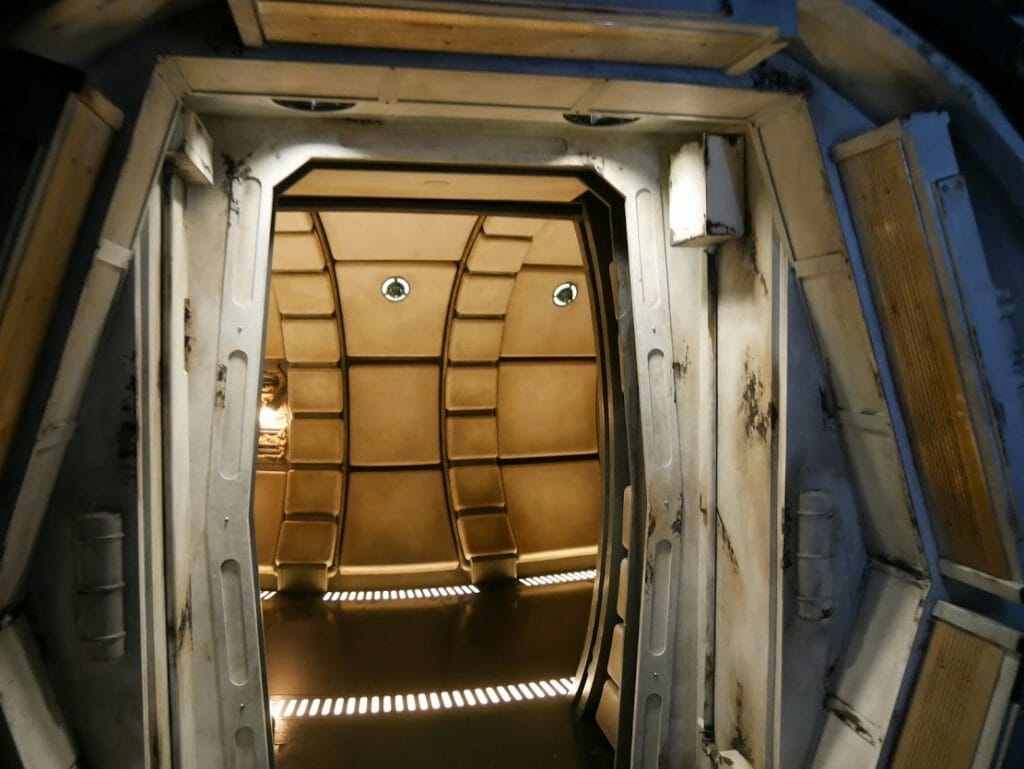 When you are handed your job description, you can politely ask the Cast Member which one you want to be and I would suggest pilot if you want the most immersive experience.
Just remember that there are only two of each job description in each pod so if you asked for your entire party of six to be pilots, you're going to be split up into three different simulators.
The final waiting room before you are called to a pod is probably the most confusing part of the tide as you aren't quite sure where to go, but just stand near to a cast member as they call out for what job descriptions they need.
Once inside the ride, you buckle in and get down to business.
This ride isn't scary or a major thrill ride when it comes to movement, but it can make you motion sick if you're prone to that sort of thing.
Overall, everyone should do Smugglers Run at least once, though it's not meant to be the land's most impressive or popular attraction and I wouldn't wait more than 30 minutes or so to do it again in the future.
Rise of the Resistance
This amazing attraction has now opened, and is one of the star rides at Hollywood Studios and in the Disney theme parks.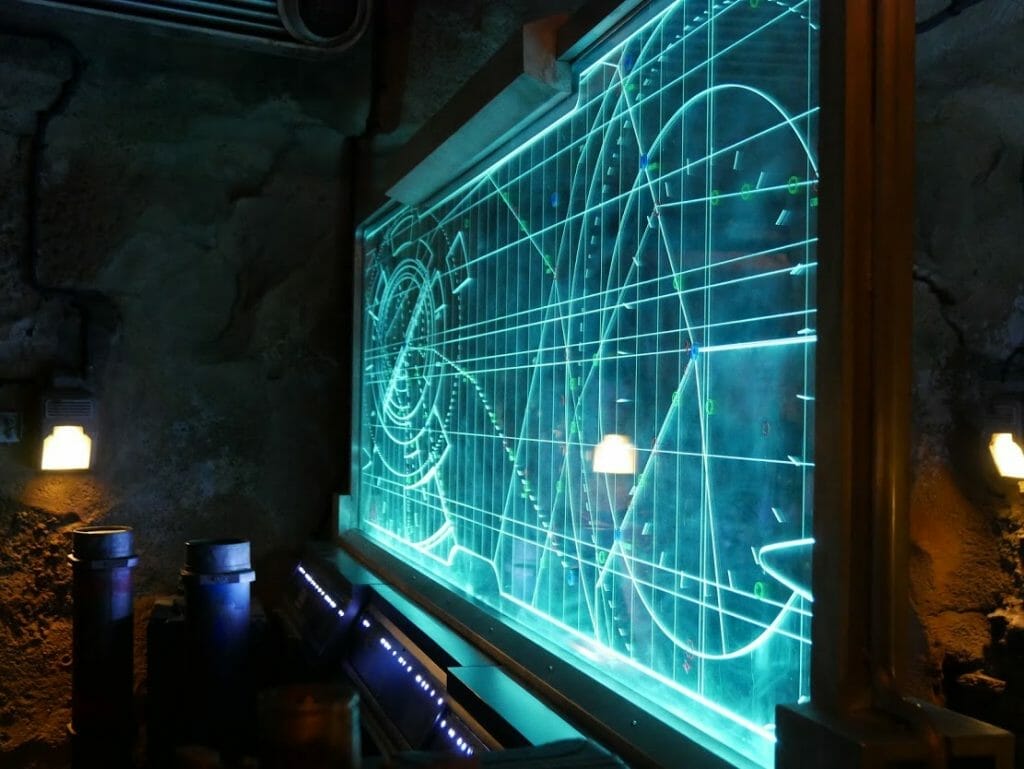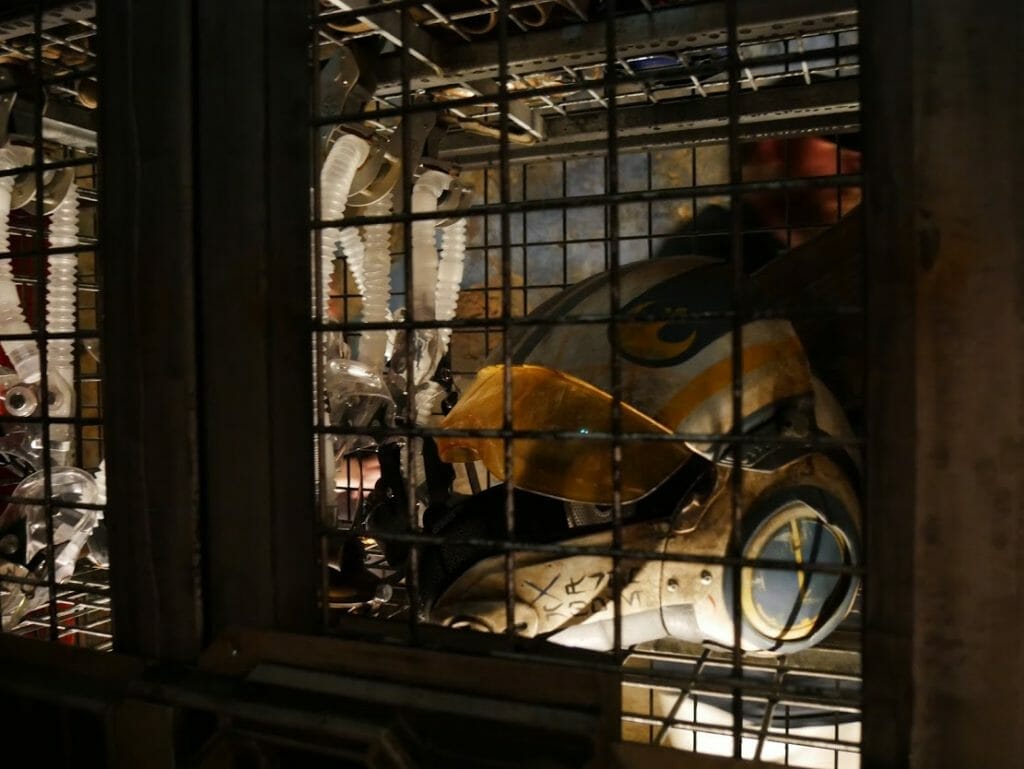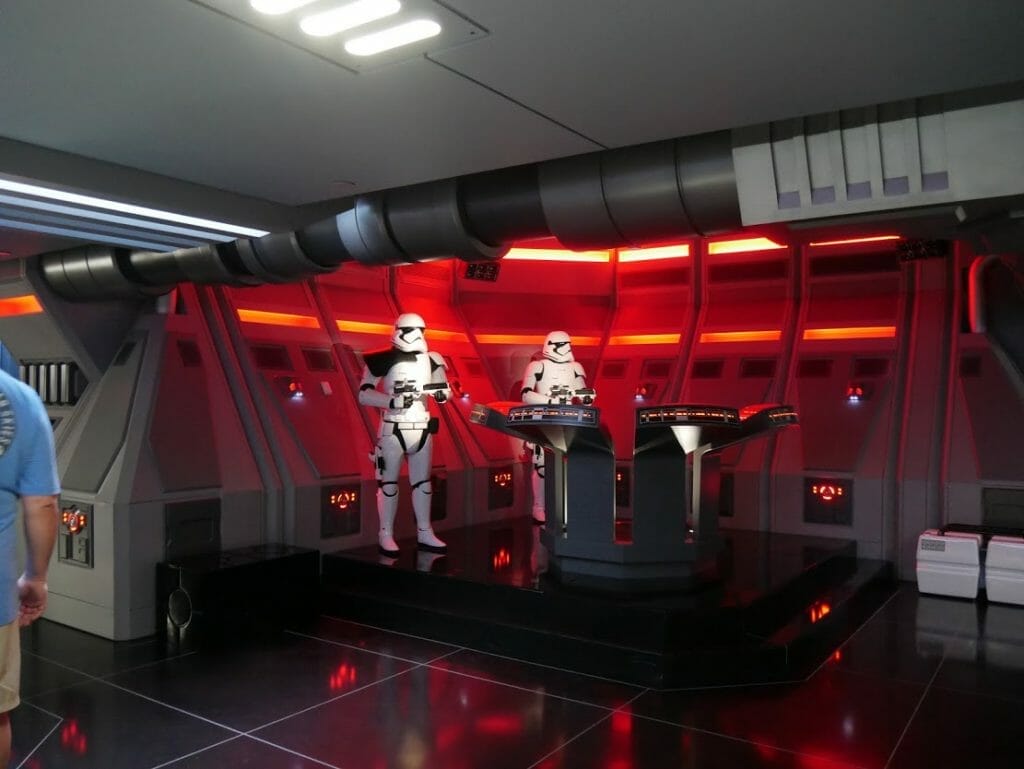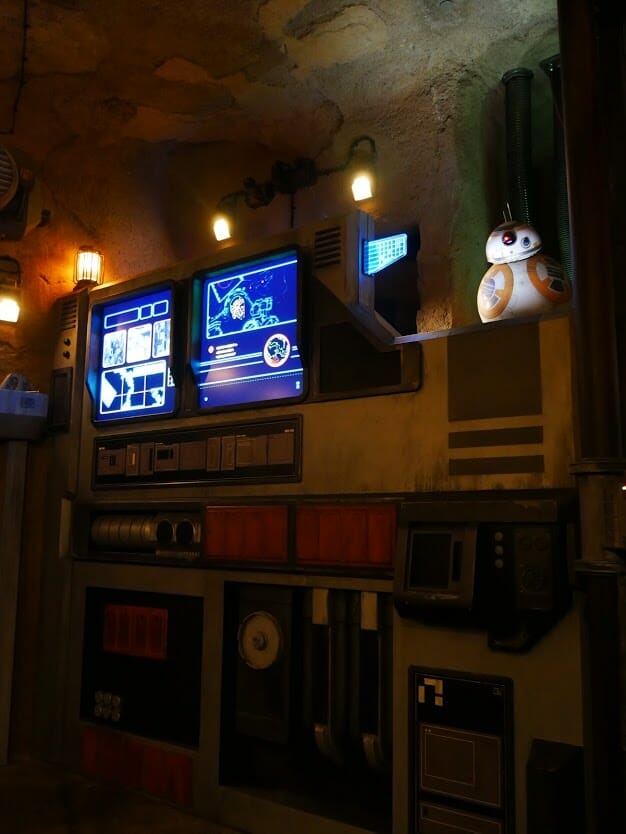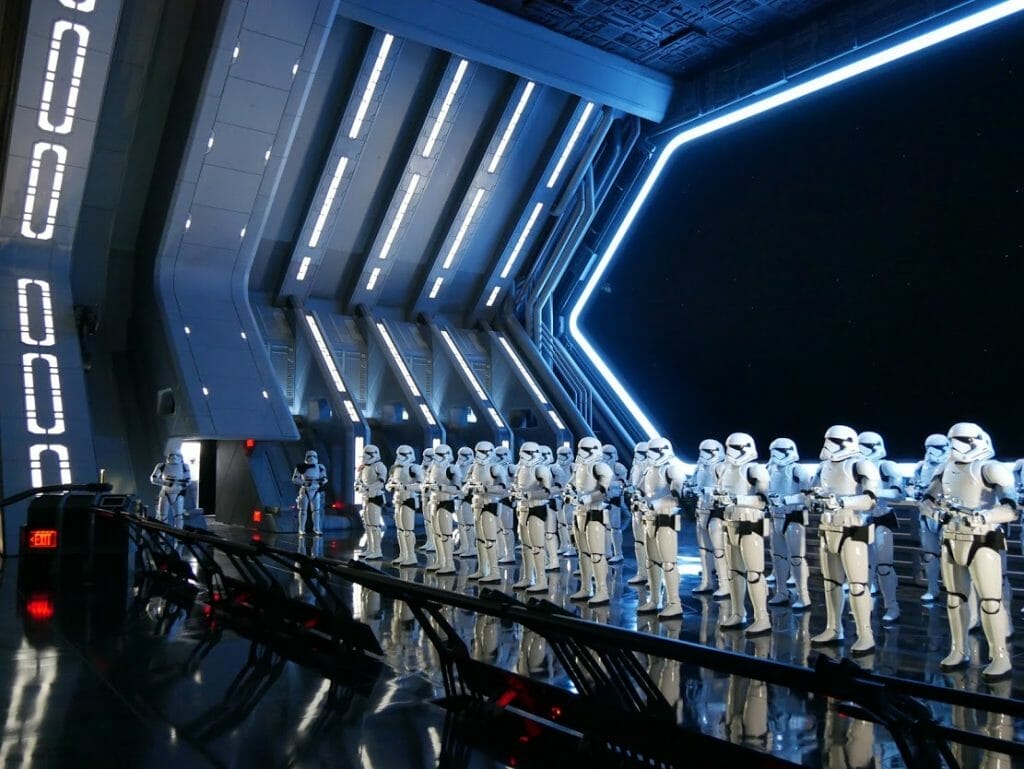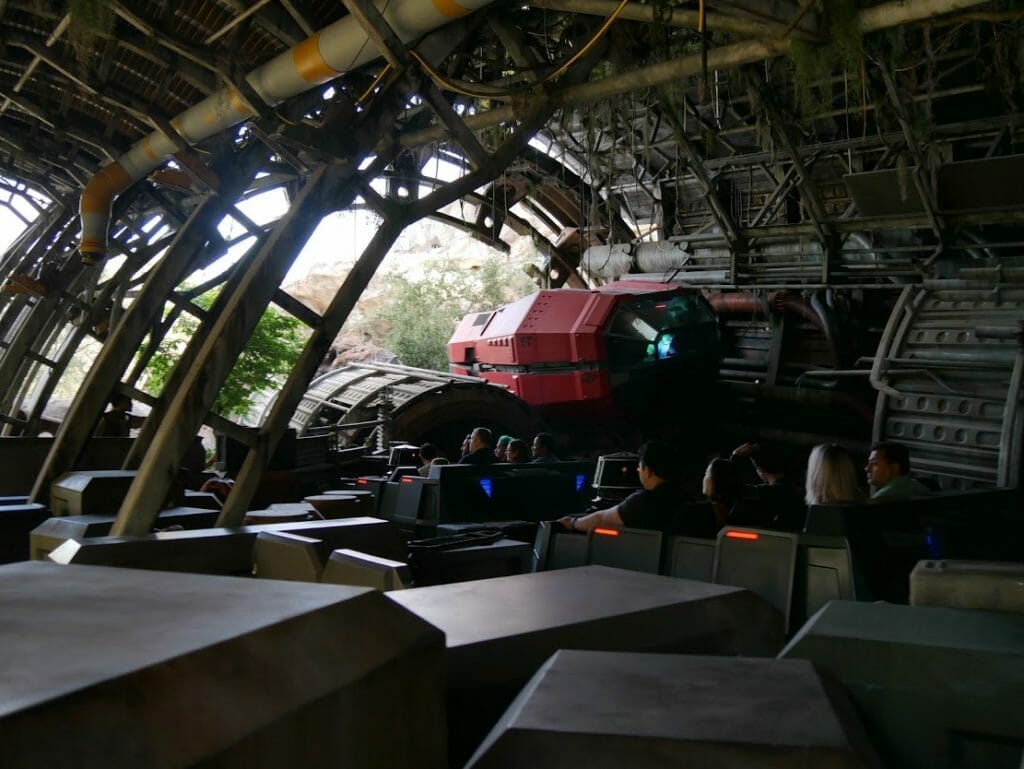 Galaxy's Edge Shopping
The shopping in Galaxy's Edge is fantastic for any casual or dedicated Star Wars fan.
In fact, one of the criticisms that some people have is that there is too much shopping in Galaxy's Edge.
Stumble your way into one of the indoor gift shops to find things like droid themed phone cases and Star Wars shirts, or walk though the outdoor bazaar for other interesting souvenirs.
Galaxy's Edge Experience
There are two main experiences you can take part in in Galaxy's Edge, though of course for a fee.
There's the lightsaber building workshop, as well as the droid building experience.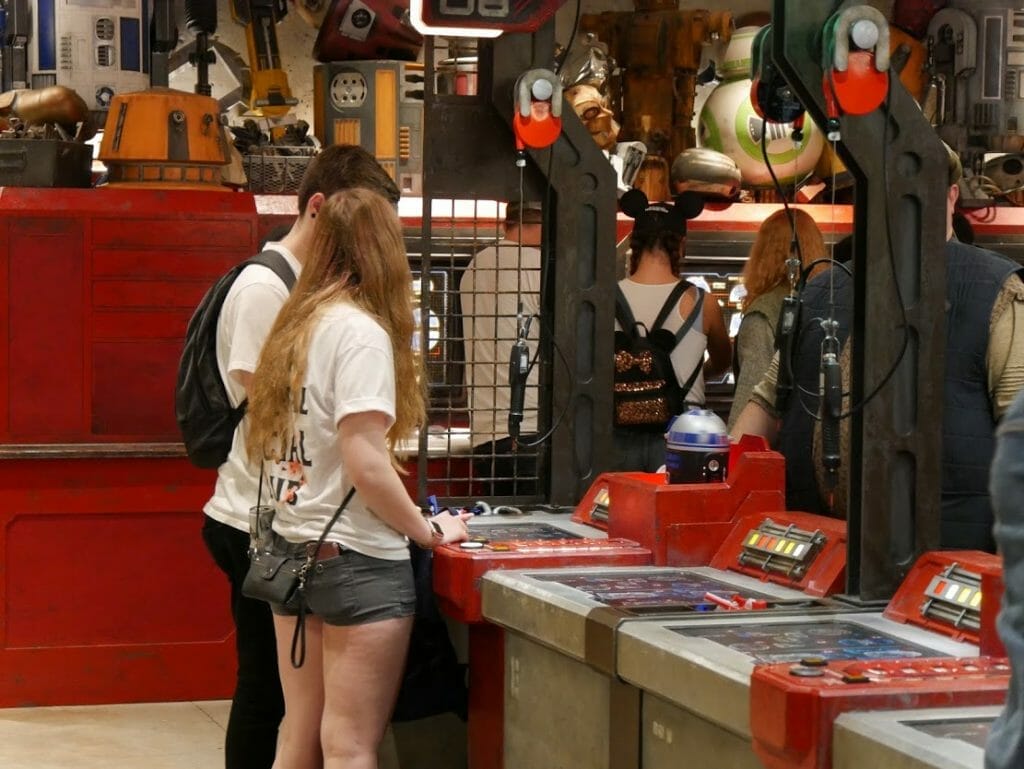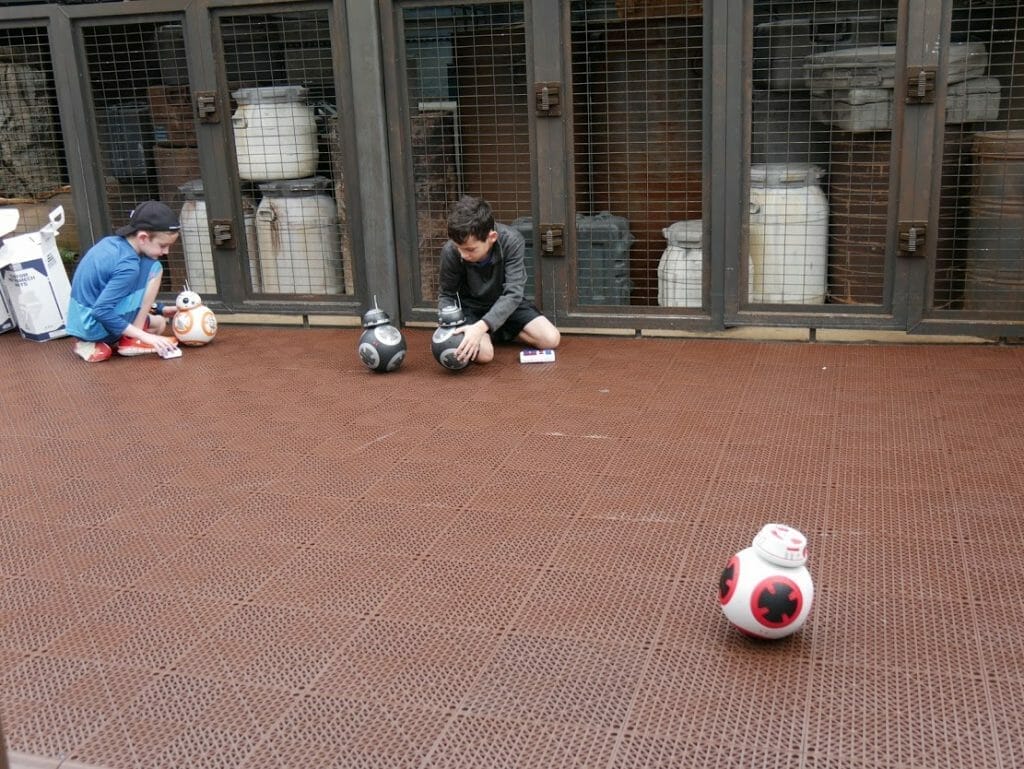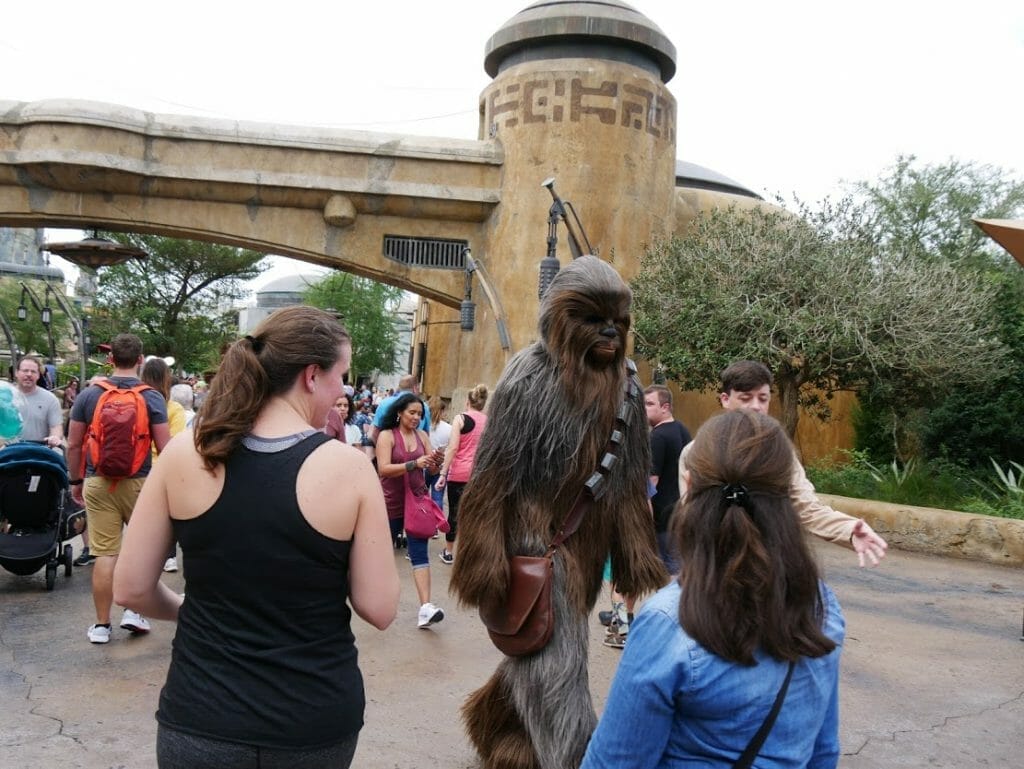 Galaxy's Edge Cast Members
The theming immersion tries to continue on with the cast members in two ways.
Firstly, there are some who are hired as actors to come up to you and start chatting about the world as if you're in it.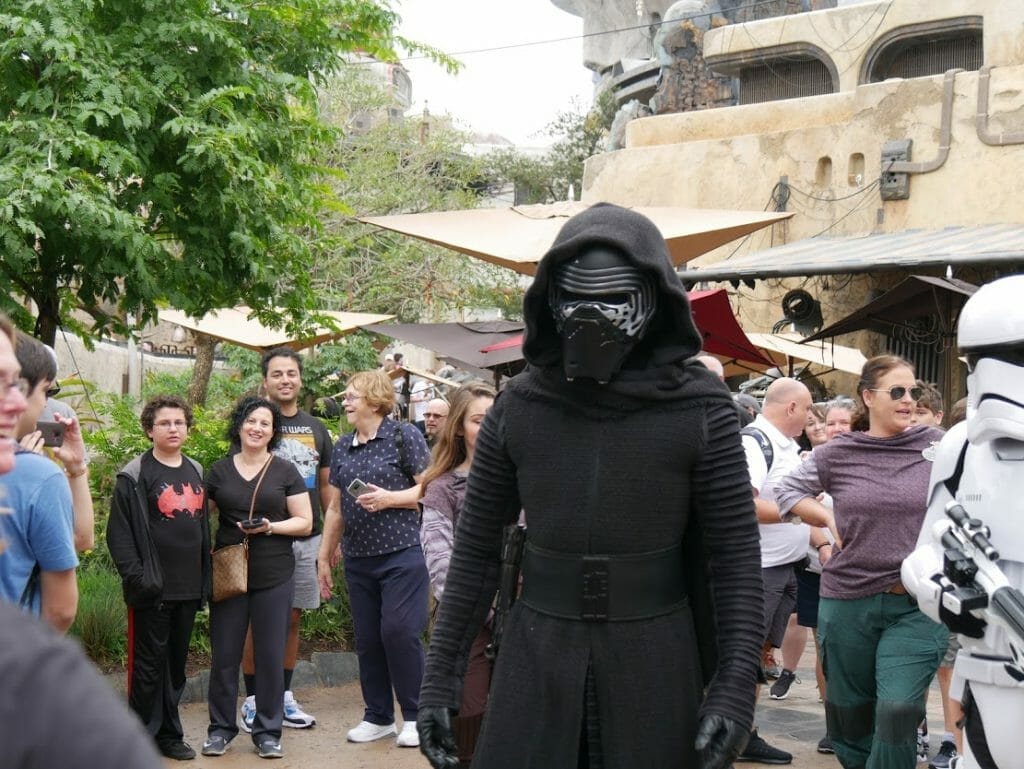 A woman came up to us when we were looking at the pod racers and, in character, she asked us if we liked racing and talked to us about what we were seeing and her favorite racers.
You also have characters like Chewbacca walking around at times and putting on a short show.
Then, you've got the fact that the cast members are trained to speak in "Galaxy's Edge" speak which means they call dollars 'credits' and use other lingo.
This can get confusing, but is part of the fun of Galaxy's Edge and they can usually tell when you need them to switch to "regular words" if you're not understanding what they're saying.
Hey! Want more of our expert Disney guides? Check these out!
Get the All-American Travel Secrets!
Don't miss out on America's hidden gems!