Oh, boy.
Parking at Disney World.
The one topic that can be super heated as everyone tries to figure out why Disney charges like a million dollars to park on asphalt that has not been upgraded in proportion to the price you pay!
Right, if you're wondering how to avoid parking fees at Disney World, I have some good news and some bad news for you.
The good news is that you can save money on parking at Disney World if you take advantage of a couple of loopholes.
The bad news is that it is basically impossible to avoid parking fees at Disney World completely so if you're going to bring a car, you're going to want to bring some extra cash.
I also want to point out, before I get into the full list, that I do understand that many of the ways to save money on parking at Disney World is to pay more money, which doesn't seem like it's actually saving you anything, and in fact it probably isn't unless you come a lot.
But I'm not a genie – I'm just a Disney blogger who has seen the internet's outrage over parking fees at Disney World.
So here you go.
Everyone get your "most expensive day ever" shirts at the ready and let's get started.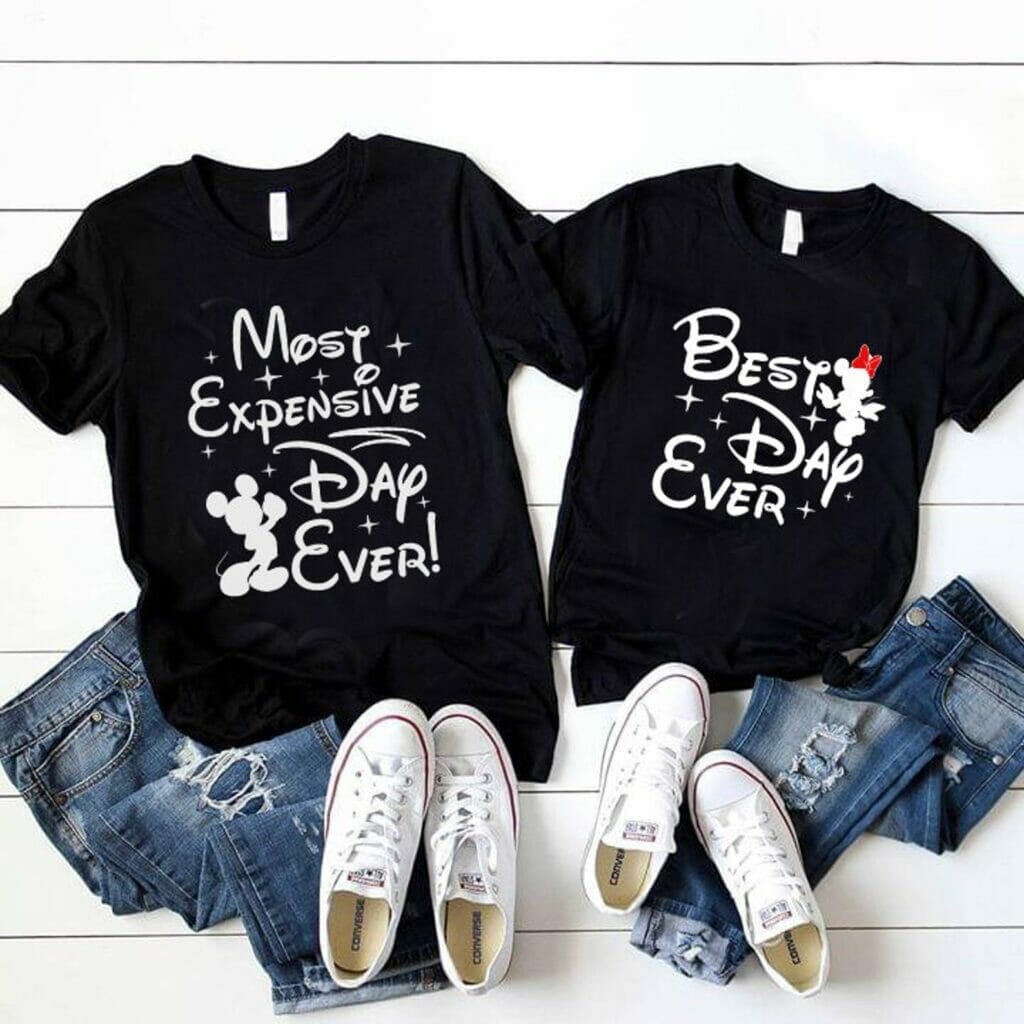 How to Avoid Parking Fees at Disney World Parks
Parking at Disney World theme parks, including Magic Kingdom, Hollywood Studios, Animal Kingdom and Epcot is $25 per car per day. This allows you parking at any park – it transfers with you if you are to park hop.
That's one saving grace, I guess.
If you want preferred parking closer to the park, that's $50.
A DAY.
So, yeah, I understand why you might want to save on parking fees at Disney!
1. Tables in Wonderland Dining Reservation
You can park for free at any Disney theme park after 5pm if you have a Tables in Wonderland card (more information about Tables in Wonderland here).
Otherwise, you can park for free before 5pm if you have a dining reservation at a participating Tables in Wonderland restaurant and come back out in less than 3 hours.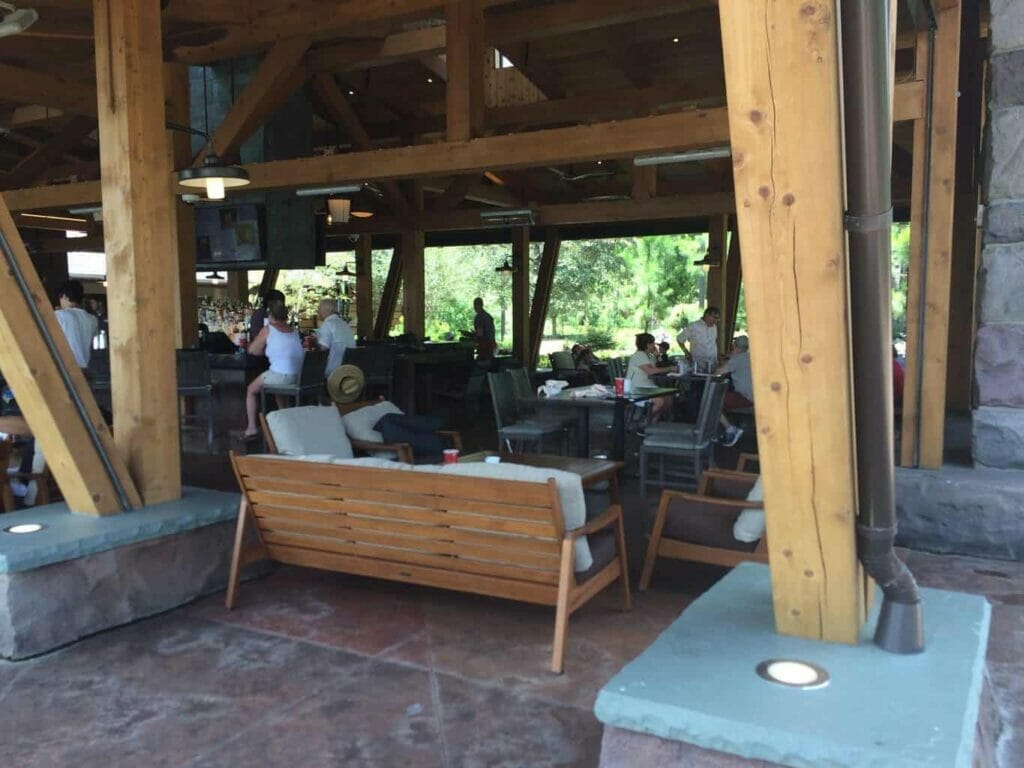 You'll need to pay for parking, then go to your reservation, then come back out and get your parking refunded at Guest Relations upon providing your receipt.
This option is honestly not too helpful, as you can only get a Tables in Wonderland card if you're an Annual Passholder (which has free parking for many of the tiers) or a Florida Resident or DVC Member, BUT there may be some of you who just happen to fall into the category of being able to make use out of a Tables in Wonderland card and not already having free parking at the theme parks, in which case, look into it.
2. Stop to Shop/Dine at a Hotel and then Make a Quick Visit
Okay so TECHNICALLY you are not supposed to avoid parking fees at the theme parks by parking at a resort.
And that is very much the case if you're hoping to park at a resort and spend the whole day at the parks.
But let's say you just want to pop into Magic Kingdom for fireworks after dinner or to Epcot to do one ride on Spaceship Earth.
You typically get about three hours of free parking at a resort if you have dining reservations or if you're eating at a quick service on property (for instance, my friend was meeting us at Geyser Point at Wilderness Lodge and just told the guard she was meeting us there – no reservations required).
So if you just want a quick stop off at a theme park and you're close enough to either take the monorail, boat, or walk to the park from the resort, I think you could fit in a visit before or after your dining reservation without paying for parking at Disney World.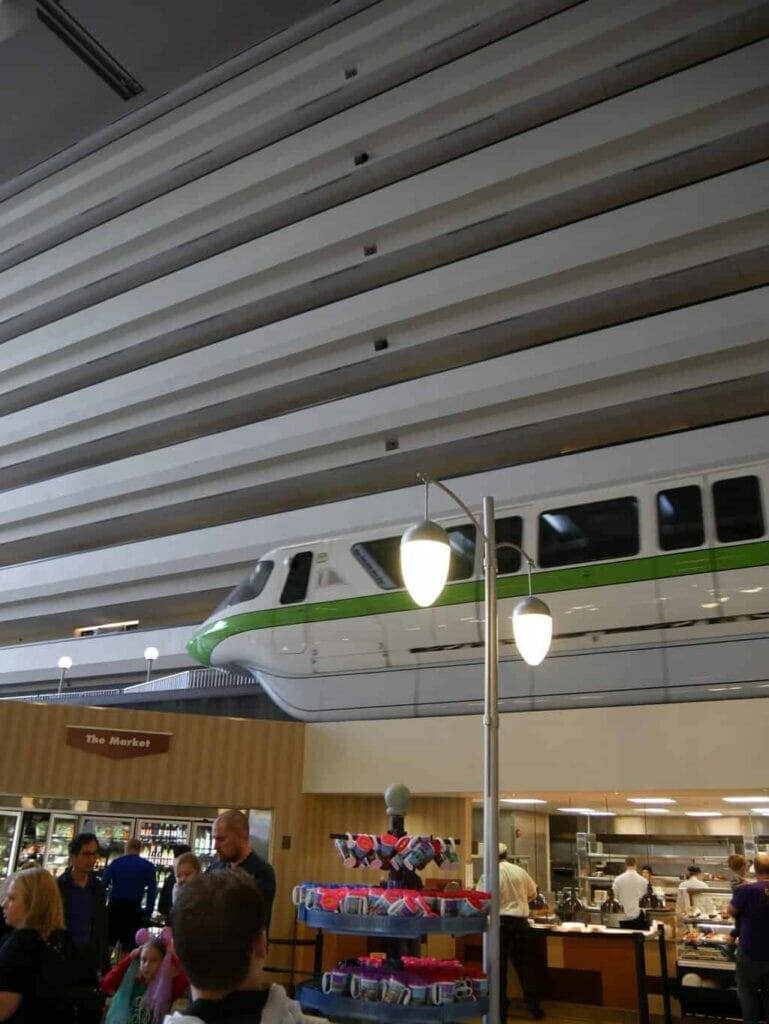 This only works if you want a short visit and if you have reservations or another reason to be at a resort, but I know that the urge to catch the nighttime entertainment is strong among Disney fans.
Don't forget you can also see the Disney fireworks for free from outside the park.
3. Stay On-Site and Rely on Disney Transportation
This is the most obvious solution, and the one Disney is hoping that you'll do when it raises its parking fees.
For now, if you stay on-site you can take Disney transportation to and from the parks completely for free.
Even if you do bring your own car or rent a car, the parking at the resorts per day is not more than daily parking at the parks, even if you're staying Deluxe.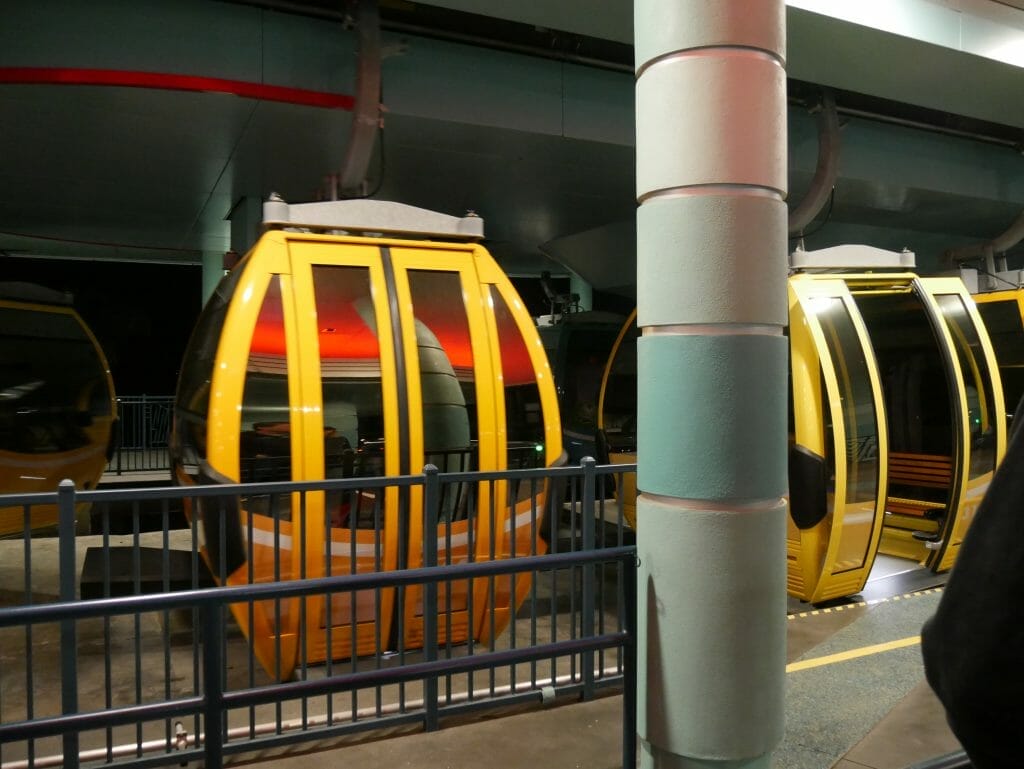 This also means that you'll have your car with you should you wish to go other places that aren't on Disney property.
Keep in mind that Disney theme park parking is free of charge to people who are staying on-site, so you won't have to pay resort parking and then the theme park parking.
I get that this is not really so much fixing the problem as doing what Disney wants you to do.
And the cost of staying on-site and flying into Disney could easily become more than just paying the daily parking fees at the parks.
So you need to weigh your options, but if you do generally like to stay on-site, just see if you can get there by plane and without a car and you'll be good.
4. Rent DVC Points or Own DVC
For now, Disney Vacation Club owners or those renting Disney Vacation Club points do not need to pay resort parking fees, and you will still also qualify for free parking at the theme parks since you're staying on-site.
This is also helpful if you want to stay Deluxe – you could save money on the room AND save money on resort parking fees by renting DVC points through a reputable rental agency.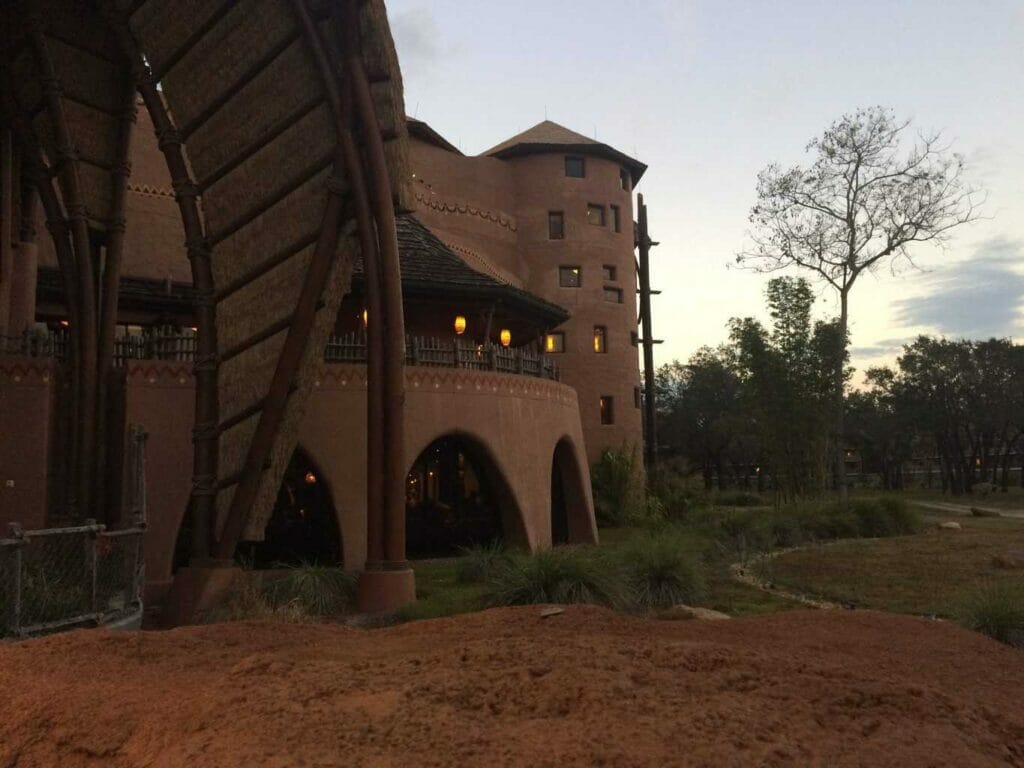 It's a fantastic way to cut down the cost of your Disney vacation and do Disney on a budget, and I would highly recommend you look into it regardless of its impact on parking fees.
5. Become an Annual Passholder
Annual Passholders are always afraid that their free parking at the Disney theme parks will be taken away, but for now, it remains.
If you're coming to Disney World for multiple trips in a year or doing a long trip of 2 weeks or more, check out the Annual Passholder prices as it may be that you can become an Annual Passholder for less than buying tickets for the number of days you need OR that you could get the annual pass for less than it would cost to buy the tickets + pay the theme park parking fees.
See how crazy Disney parking fees are becoming?!
They're making me suggest paying lots of money to become an annual passholder as a viable money saving solution!
DON'T SHOOT THE MESSENGER.
6. Stay Off-Site at a Hotel with a Shuttle
You can save a lot of money at Disney World by staying off-site, and many off-site hotels like the Disney Springs hotels also operate free or low-cost shuttles to and from the parks.
You need to keep an eye out for other fees, as off-site properties especially are known to have "resort fees" and additional parking fees if you bring your own car, but it could be a good option if your family doesn't mind staying off-site.
One thing to keep in mind with this is that the off-site shuttles are not going to run as comprehensively or as regularly as Disney transportation.
You'll want to plan your days more strictly and you'll have fewer options when it comes to just walking outside and hopping on a bus, but if saving money is the aim of the game, do consider it.
Here's a tip for those big Disney parking lots! If you have the habit of forgetting where you parked, be sure to note down the Disney character that as assigned to your lot, as well as the number! Or, if you want to get all modern, you could use this device, which helps you to find your car!
How to Avoid Parking Fees at Disney World Resorts
As discussed, Disney World resorts also charge parking fees, but if you pay to park at a Disney resort, you do not need to then pay again at the theme park.
This charge is per car, not per person or per family, so if you are a family of 4 in one room but you all come in separate cars, that's 4 parking fees.
The fees operate on a sliding scale depending on what category of resort you're staying at.
For a value resort, parking is $15 per night, for a moderate resort its $20 per night and for a Deluxe resort it's $25 per night.
Avoiding Disney World resort parking fees is even harder than avoiding theme park parking fees, but there are a few options if you're just desparate to not pay these fees.
1. Be a Short-Term Visitor with a Reservation
If you are a short-term visitor to a Disney World resort, you do not need to pay parking fees.
You would then be considered a "day guest" and directed to day guest parking rather than the hotel guest parking.
Some guests have stated that if they completely avoid the front desk by doing online check-in, they have not been charged a parking fee (as the only way the resort knows that you have a car there is if you tell them), but in general, lying to Disney isn't something I recommend.
Also, you shouldn't live in fear of the front desk your entire stay as those cast members have ways of upgrading your Disney World hotel room and making things seriously magical like the time we ended up in Kilimanjaro Club Level at Animal Kingdom Lodge when we had just booked a standard room.
So, yeah. If you've got a car on property and you're staying in a resort, you're going to have to pay the overnight fee. Unless…
2. Rent DVC Points
If you are a Disney Vacation Club Member OR renting DVC points, you will not need to pay parking fees at the resorts.
If you're staying in a DVC room but have paid cash through Disney for it, you will need to pay resort parking fees.
Similarly, annual passholders also have to pay parking fees at Disney resort.
The only way you can opt out of resort parking fees is if you're staying on DVC points (or if you have a disability and need handicapped parking).
3. Rely on Disney Transportation including Buses
The ultimate way of avoiding Disney parking fees altogether is…don't bring a car!
You can reach all of the theme parks and Disney Springs by bus, as well as the airport using Disney's Magical Express. And of course, you've got the Skyliner from resorts like Caribbean Beach and Art of Animation to take you to Epcot and Hollywood Studios.
Some families find that not having to worry about a car and driving places makes for a more relaxed vacation, and for the times when you need to go directly from resort to resort (say, for a dining reservation), you can just use Uber.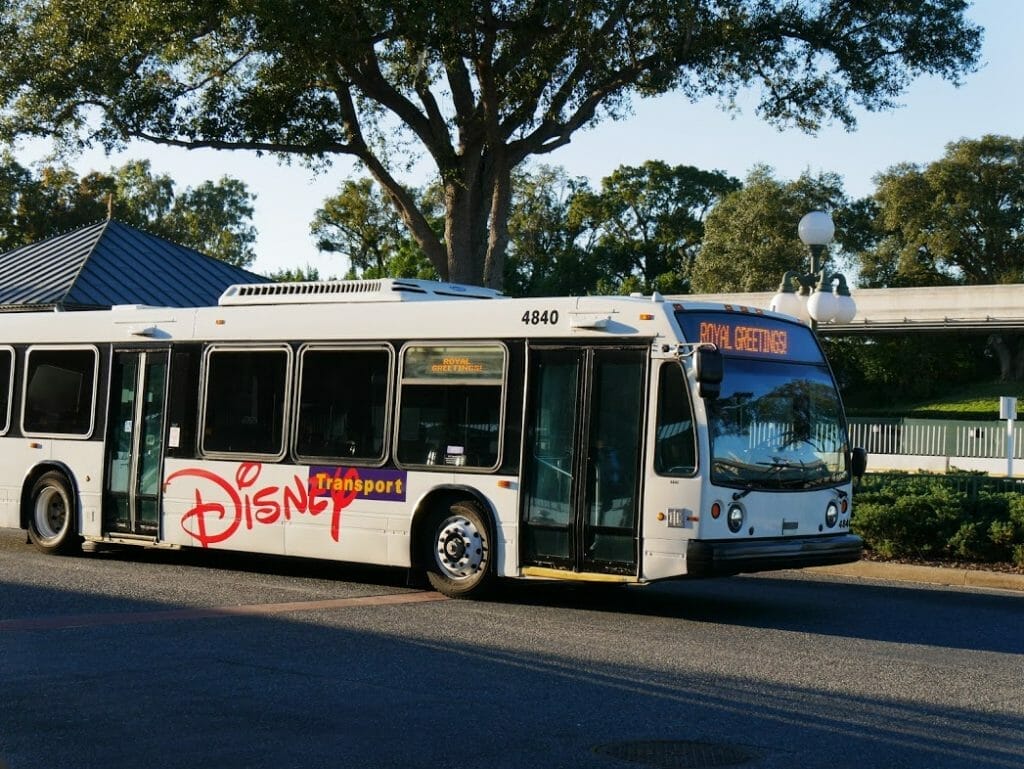 Uber is allowed on Disney property, though is of course a third party company. You can also use Lyft.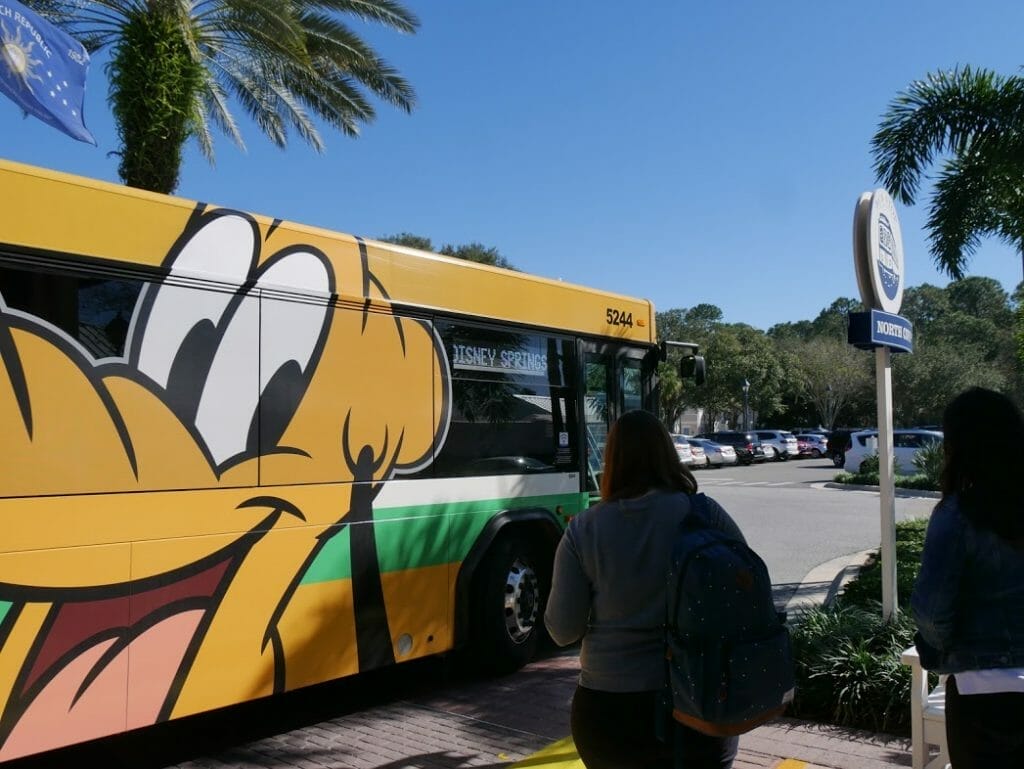 On the other hand, if you're doing an Orlando vacation and not just Disney, you might find that having a car and paying the parking fees is worth it to you in order to have more freedom and be able to reach other attractions more easily (do you really think Disney is going to have an easy way to access Universal Studios while they want you to stay on THEIR property? Think again!)
4. Stay Off-Site
Of course, if you stay off-site you won't have to deal with Disney on-site resort parking fees.
Many families initially thought of doing this once the new parking fees were announced, only to find that many off-site hotels also charge parking fees so if the actual parking fees are your problem, you're not going to have a ton of luck avoiding them.
Then again, off-site hotels are almost always cheaper than on-site fees, so you may still save money if you're paying less for the actual room.
What are your thoughts on Disney parking fees? Do you have ways of vacationing that have been changed by the newest fees or are you just powering through it?
Hey! Want more of our expert Disney guides? Check these out!
Get the All-American Travel Secrets!
Don't miss out on America's hidden gems!