Whether it's your first time at Animal Kingdom or your 100th, these are the best Animal Kingdom rides so you'll know which ones to prioritize in your Animal Kingdom itinerary.
In addition to the best rides, I've also included the "worst rides," which isn't to say that these rides are all around bad, but just that they're not ones to necessarily put at the top of your list.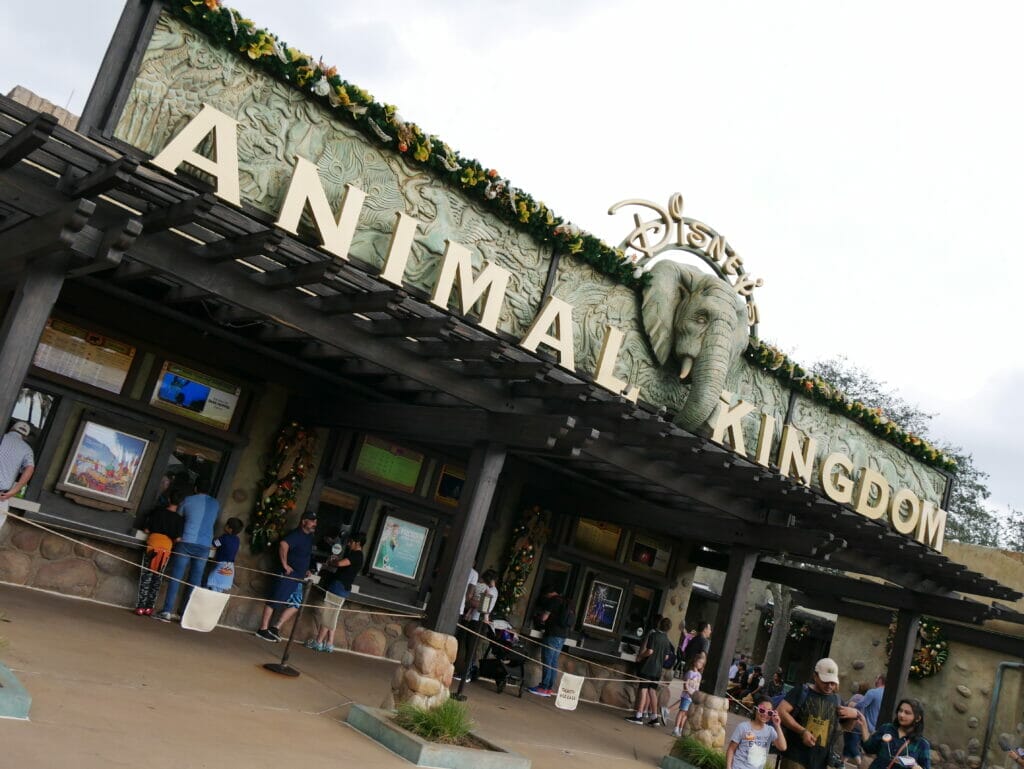 Want insider Disney tips from an expert?
Join 4,000 others in weekly guides to Disney's hidden secrets, gems, and money-saving tips!
Okay, everyone grab your adorable Lion King shirts and Lion King Mickey Ears and let's get going.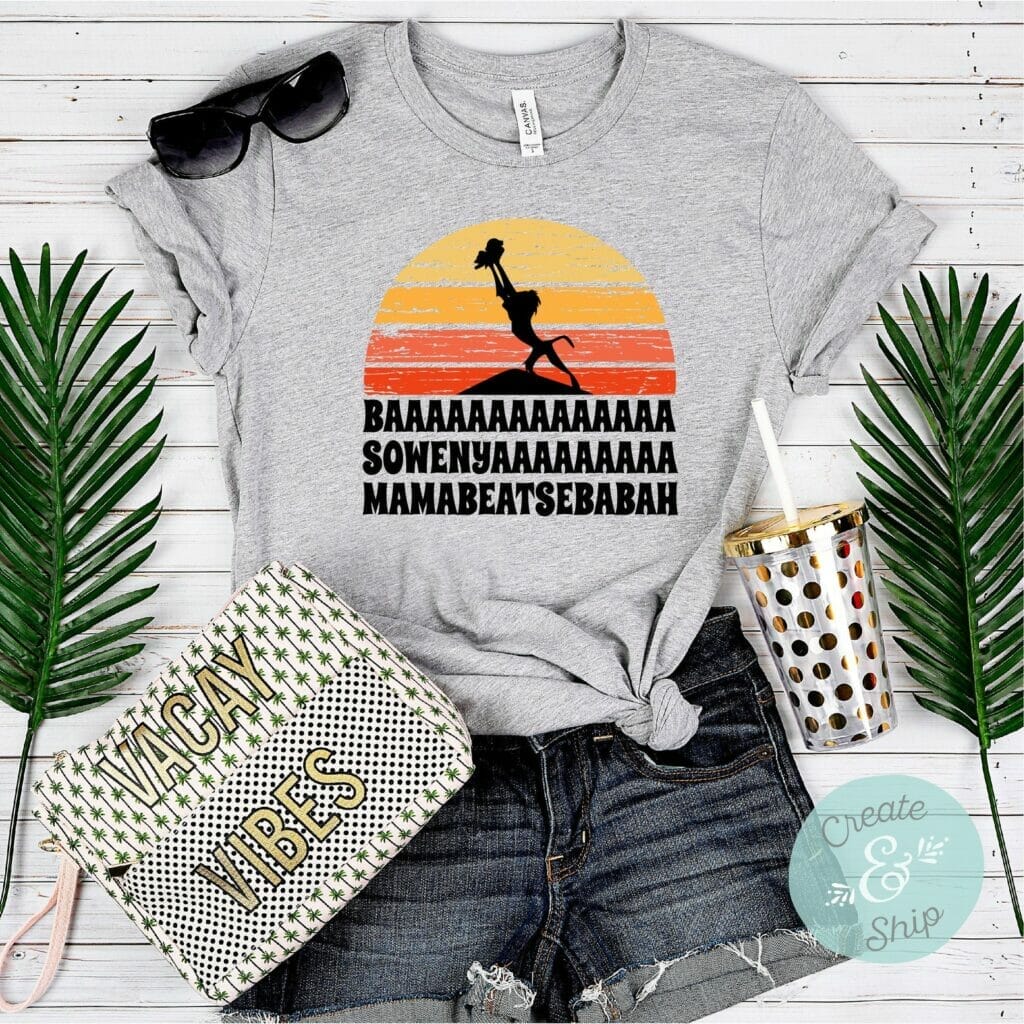 Pssst – this printable Disney scavenger hunt is amazing
Since you're already looking up Disney guides, I just wanted to make sure you knew about this printable Disney World scavenger hunt created by a lifelong Orlando native and Disney World fan.
There are over 60 challenges with a full answer key and both Family and Grown Up versions and a bonus Disney Springs hunt for your non-park day!
And if you want cheaper tickets to Animal Kingdom, don't forget to check out the deals at Undercover Tourist who can often sell you authentic Disney tickets for cheaper than the value through the Disney website.
Best Rides at Animal Kingdom
All Disney rides, ultimately, are kid-friendly (though some have height restrictions so are only open to certain kids), but there are some at Animal Kingdom that are better for kids than others.
1. Kilimanjaro Safaris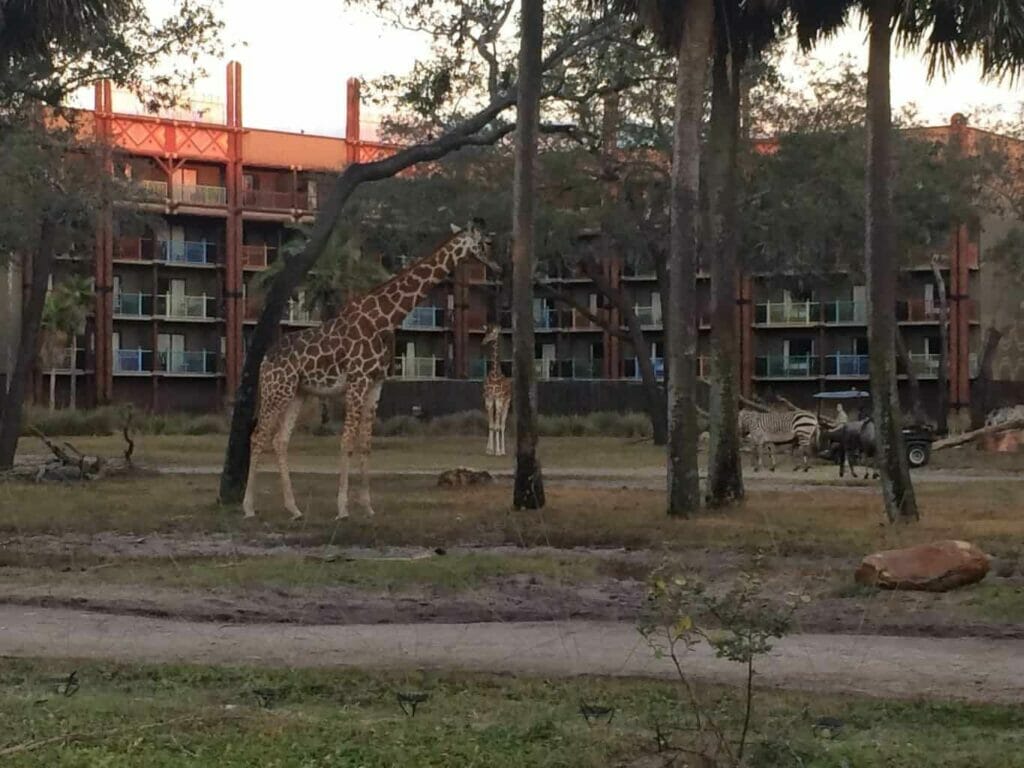 The ultimate draw for many to Animal Kingdom is the absolutely enchanting Kilimanjaro Safaris, a 20 minute safari ride around the Animal Kingdom savanna, which takes you past everything from giraffes to flamingos to elephants.
Some guests are confused as to whether these are real animals, because they're so used to seeing fake ones at Disney, but I can assure you they are real!
Hint: keep an eye out for a hidden Mickey near the flamingos!
Overall, everyone stays seated for the journey, and your kids will have an amazing time pointing out all of the animals and listening to the safari driver tell all of their best conservation facts about the animals you see.
The ride is different every time because, hey, live animals, so if you see a long line, it's possible that a giraffe has gotten in the way of the safari vehicle and just won't move (it's happened before!)
This is a great ride to get an Animal Kingdom Fastpass for.
2. Na'Vi River Journey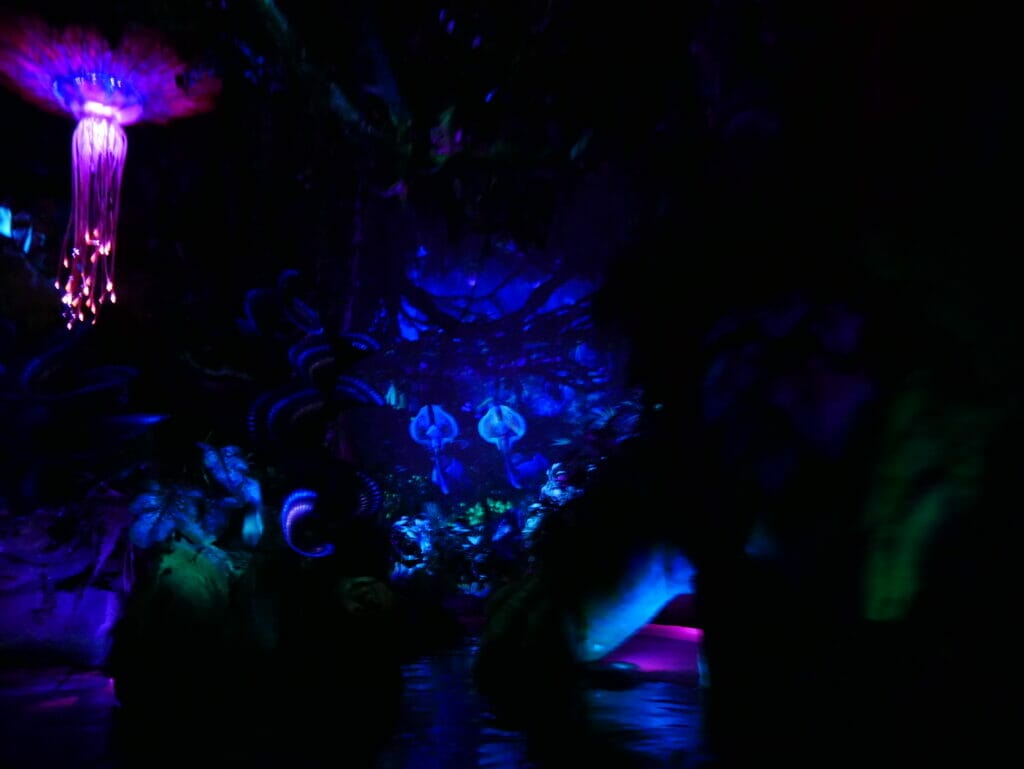 One of the two rides in Pandora: World of Avatar, Na'Vi River Journey is a slow moving boat ride which is perfect for really little kids or ones who are more apprehensive about "scary" rides.
The music is soothing, the theming is absolutely stunning and it's a great introduction to the land.
There are no hidden drops or anything remotely scary, except, sometimes, the length of the line!
3. Kali River Rapids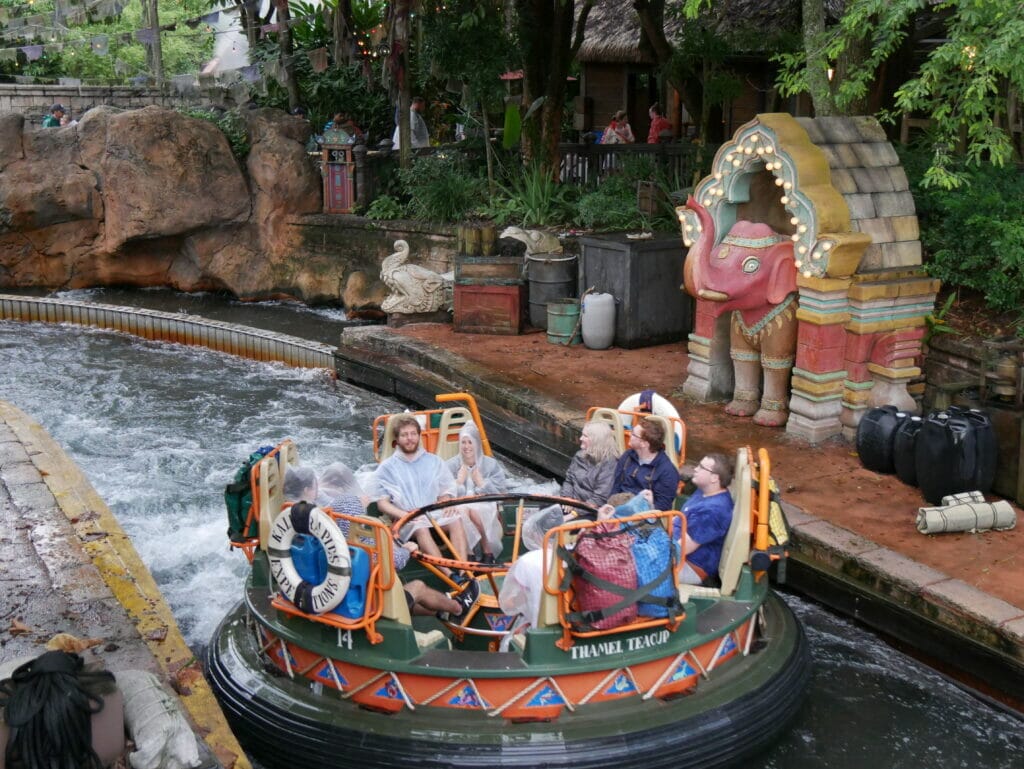 There's nothing more fun to a kid than getting absolutely drenched on a water ride, and Kali River Rapids delivers exactly that.
This river rapid ride takes you down the rapids, and while it's not like a water park ride (you get actually seats instead of sitting in the raft itself), the chances are you'll definitely be dumped on by a waterfall.
Make sure to have a change of clothes because no one likes walking around in wet socks all day, and make the most of this awesome way to beat the Florida heat at Animal Kingdom.
Best Animal Kingdom Rides for Adults
If you're more of a thrill seeker, Animal Kingdom has some great adult-friendly rides that won't make you feel like you're going at a snail's pace.
4. DINOSAUR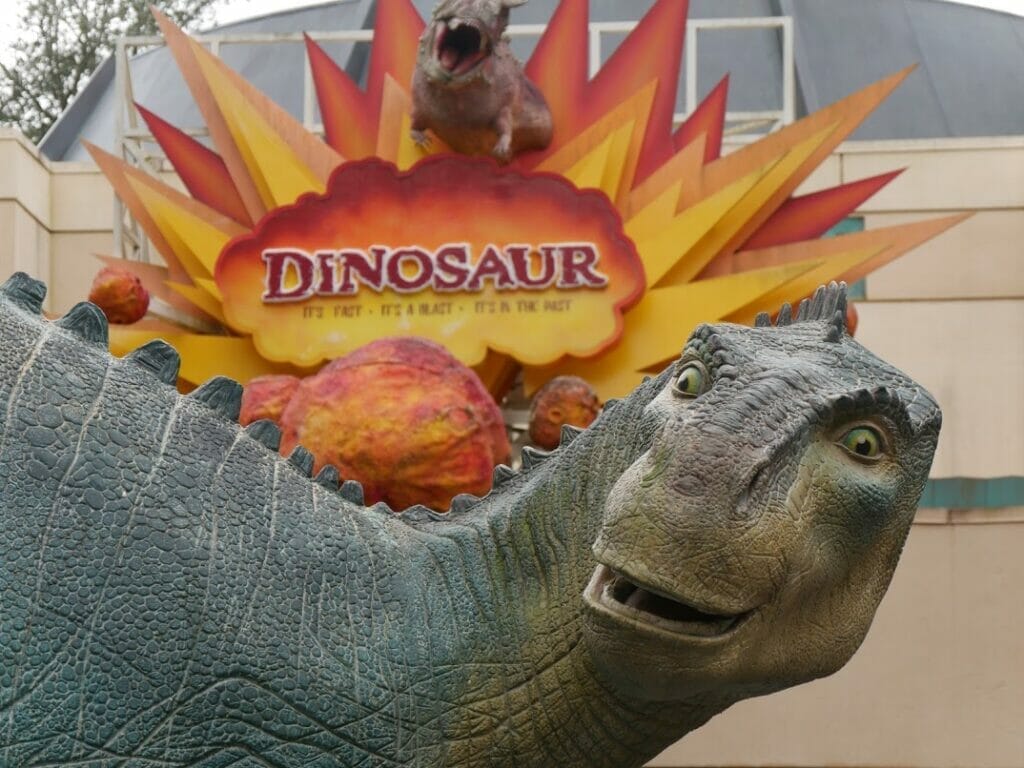 One of the most iconic rides at Animal Kingdom and a ride from its early days is DINOSAUR.
This ride embraces real-life theming, and that's to say that there are no 3D glasses and no virtual elements.
The dinosaurs that pop out at you are real animatronics, and the ride vehicle actually is moving through space and not just in a simulator.
It's full of surprising twists and turns, and is one of the best Animal Kingdom rides to get hilarious ride photos on because you'll finally get to see your husband's most terrified looking face (trust me).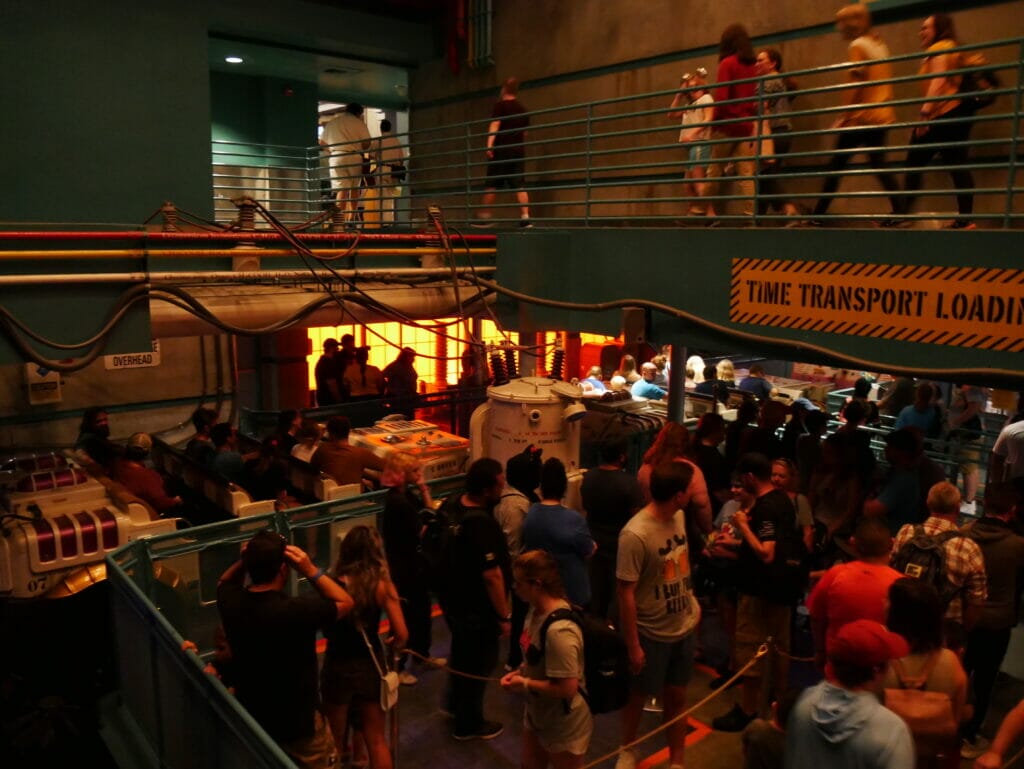 The inside of the queue is also really fun, taking you through the Dino Institute, and while some over the years have questioned why dinosaurs have a place in Animal Kingdom, it's a welcome ride.
5. Avatar Flight of Passage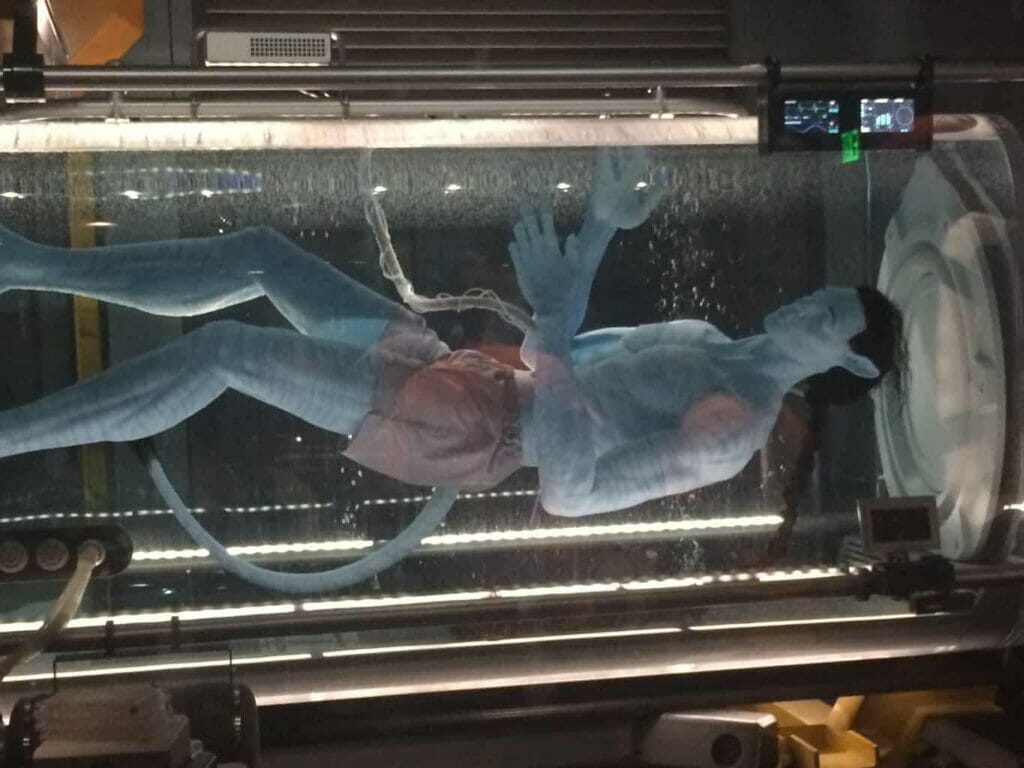 Still one of the most popular rides in Animal Kingdom is Flight of Passage.
This ride, in complete contrast to dinosaur, is all about the visual elements and simulators, but you'll really feel like you're flying on the back of a banshee.
The queue is stunningly gorgeous and fun to walk through, and everything from the briefing to the ride itself puts you in the mood to get involved in the world of Avatar.
You'll feel the breeze, get splashed by the waterfall you fly by, and get off the ride feeling as though you and your banshee really did go on the most magical journey of all, which is all you can ask for.
This can be another that is hard to get in without a long wait, so check out my guide to riding Flight of Passage without a wait.
6. Expedition Everest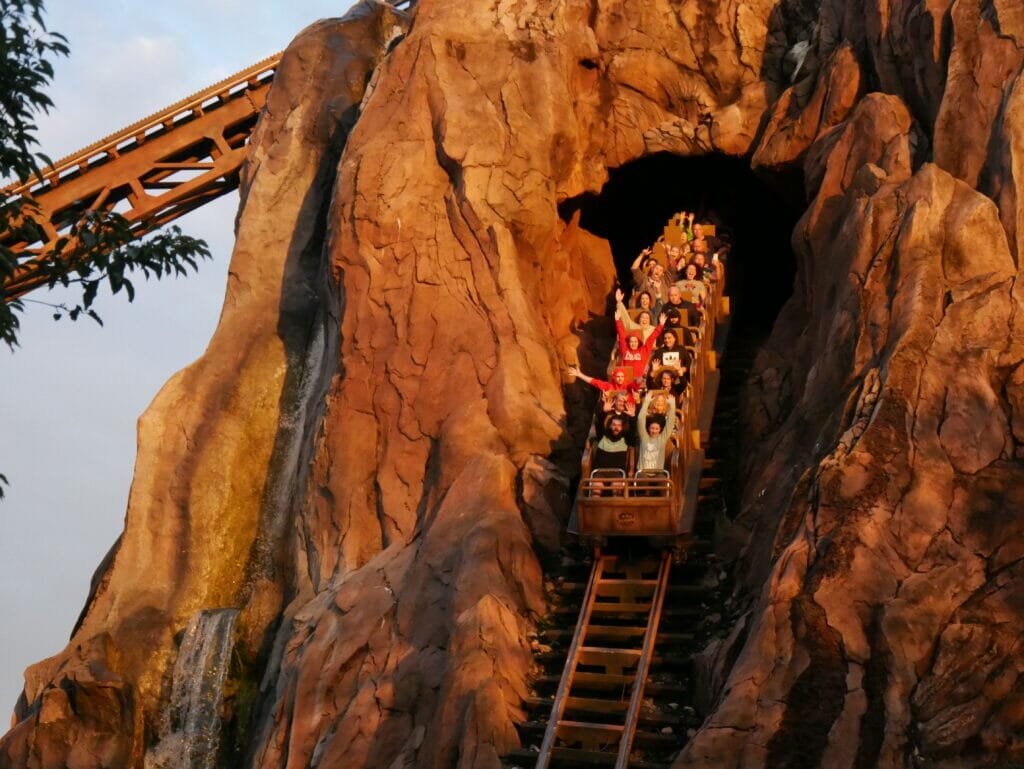 Animal Kingdom's rollercoaster, Expedition Everest is a scream-a-minute relatively intense rollercoaster that does go upside down and backwards!
More importantly from Disney's perspective, the theming relating to being an explorer on Mount Everest and coming into contact with the legend of the Yeti is done so well.
There are two riders that sit side by side, and you'll be held down by a lap bar, not an over the shoulder bar.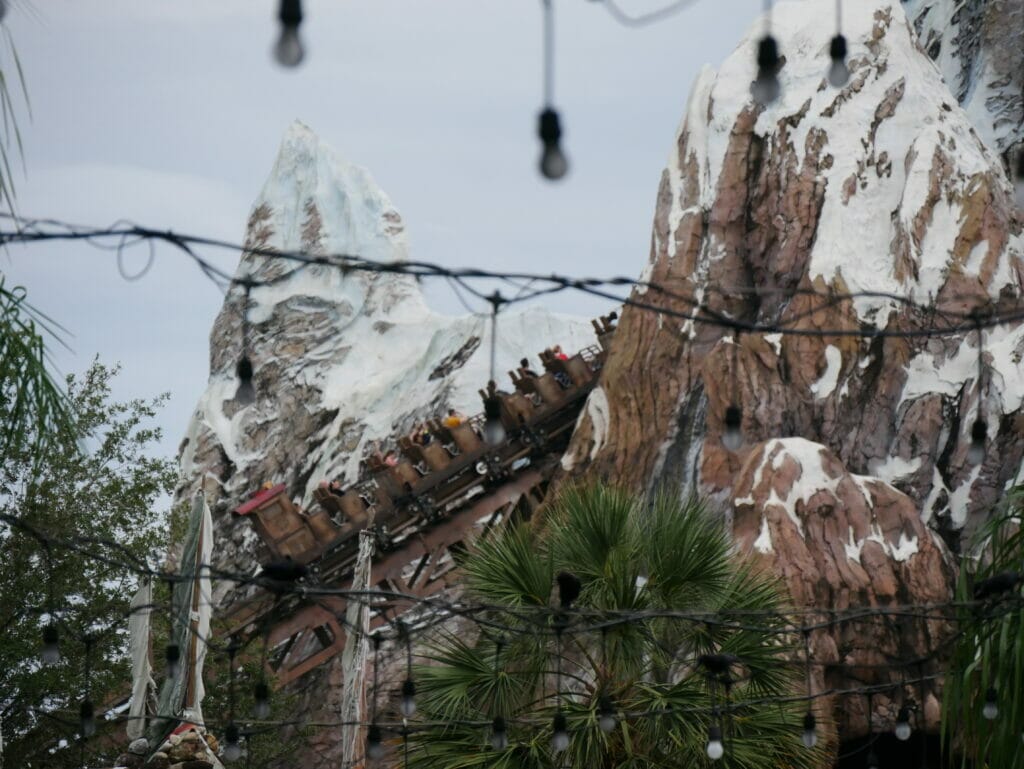 If you get motion sick easily, this will surely trigger it, but if you're a rollercoaster fan or can put up with some quesiness to experience it, you won't regret it.
Worst Animal Kingdom Rides
Okay, any day at Disney is better than a good day anywhere else, but these are the Animal Kingdom rides that wouldn't necessarily go to the top of your list.
7. It's Tough to Be a Bug!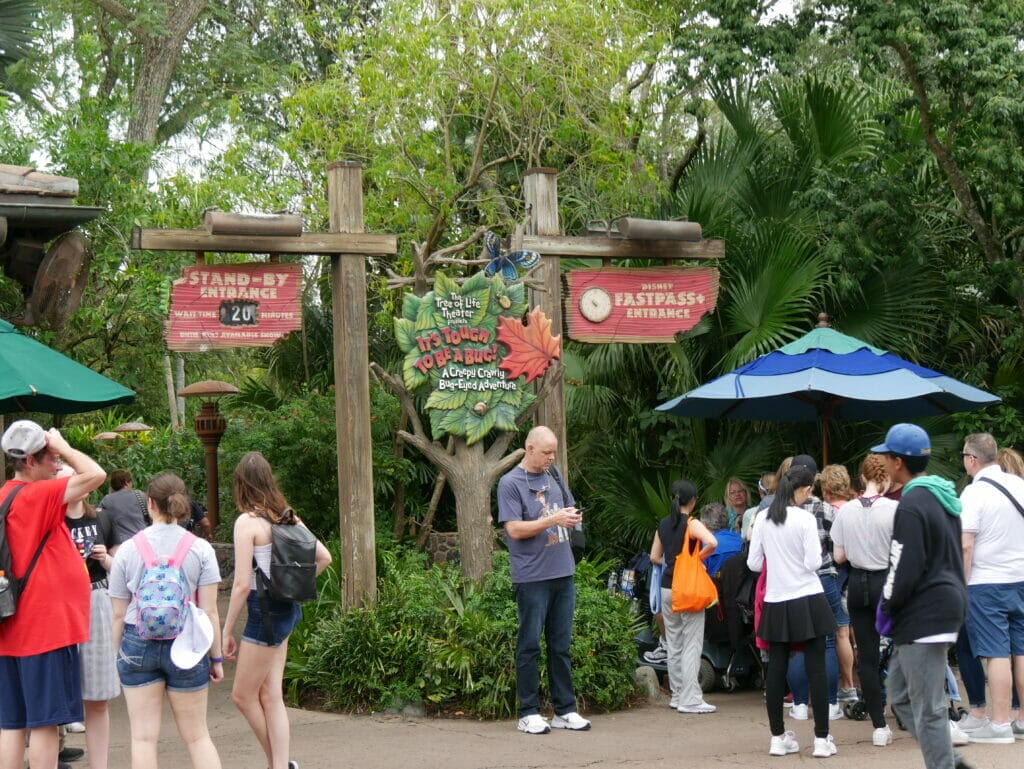 Technically, It's Tough to Be a Bug is a show, not a ride, but it's included on this list because it is more of an automated show rather than a live one, and there are a few things to keep in mind.
Firstly, if you have small kids, you should know that this "4D" experience has effects that feel like you're experiencing animals, including cockroaches by your feet and stings in your back.
It's a fun way to get into the Tree of Life, but if I'm on limited time, I'm not putting the chance to smell stinkbugs to the top of my list, you know?
8. TriceraTop Spin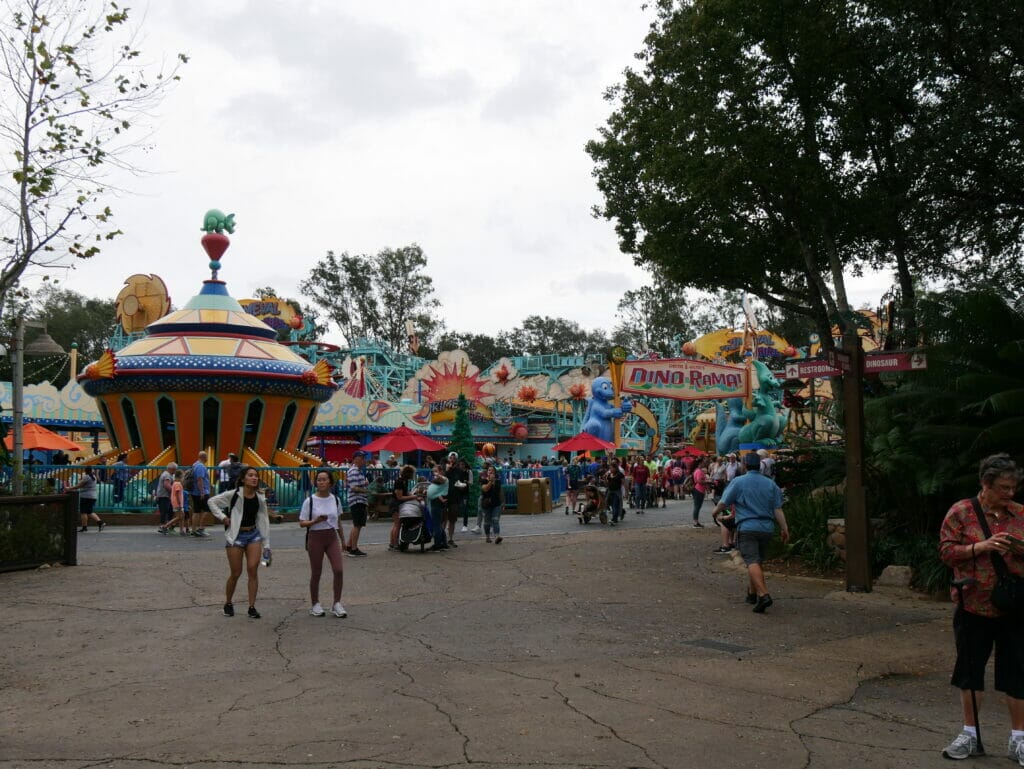 Located in Dinoland, TriceraTop Spin is basically Dumbo with dinosaurs, which is fine if you have a toddler or infant with you and just want something to do, but it lacks the magic of Dumbo and is themed to feel much more like a carnival ride than part of Disney magic.
Again, those with kids who are dinosaur lovers may find it's a hit, but most people can easily skip this one and still have a great day.
Hey! Want more of our expert Disney guides? Check these out!
Get the All-American Travel Secrets!
Don't miss out on America's hidden gems!