Asking how to avoid lines at Disney world is a bit like asking how to avoid water in the ocean.
It's an integral part of the experience, for better or worse, and the best way to think about it is how to minimize lines at Disney World because you're never going to avoid them completely.
How qualified am I to help you skip the lines at Disney World?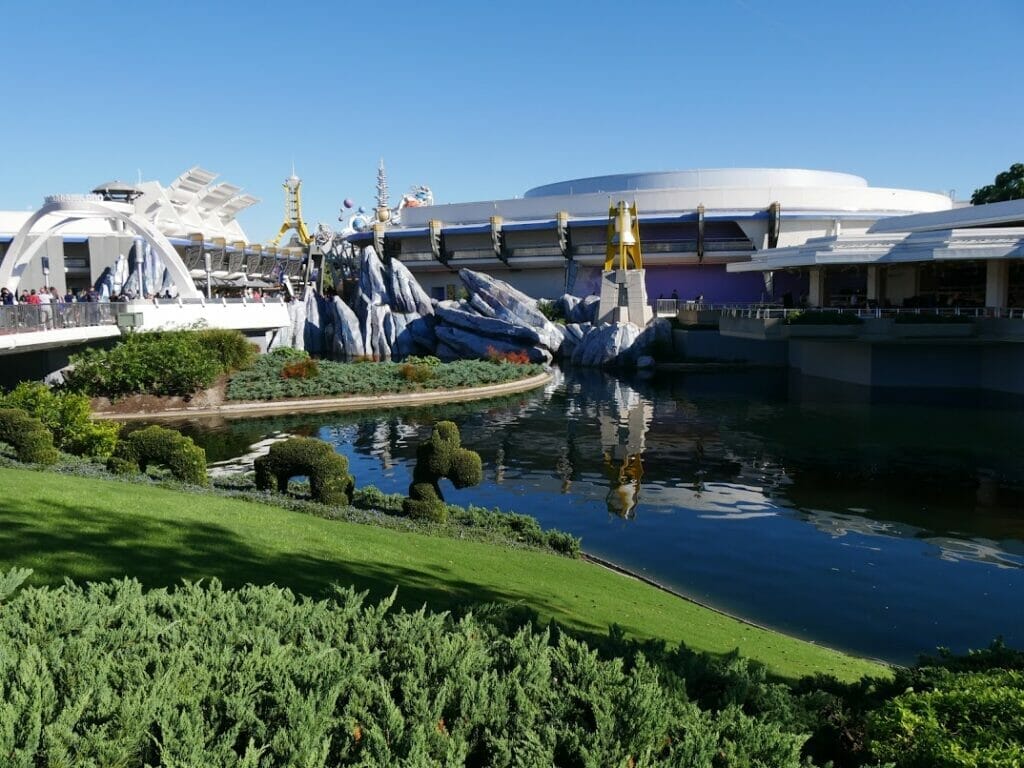 Want insider Disney tips from an expert?
Join 4,000 others in weekly guides to Disney's hidden secrets, gems, and money-saving tips!
Pssst – this printable Disney scavenger hunt is amazing
Since you're already looking up Disney guides, I just wanted to make sure you knew about this printable Disney World scavenger hunt created by a lifelong Orlando native and Disney World fan.
There are over 60 challenges with a full answer key and both Family and Grown Up versions and a bonus Disney Springs hunt for your non-park day!
Well, I've been going since I was a toddler and grew up about an hour away from the parks.
Also like everyone I know is an annual pass holder, and the only reason I'm not is because I live in London which is sort of a far commute to my favorite place on earth.
Before I jump into these tips on avoiding lines at Disney World, I just want to remind you to PACK YOUR PATIENCE.
Enduring the lines you do have to wait in will be much better if you accept the inevitable and try to pass the time in a fun way rather than sitting there with a grumpy look on your face for ages.
Get your "will trade family member for Fastpass" shirt and let's go!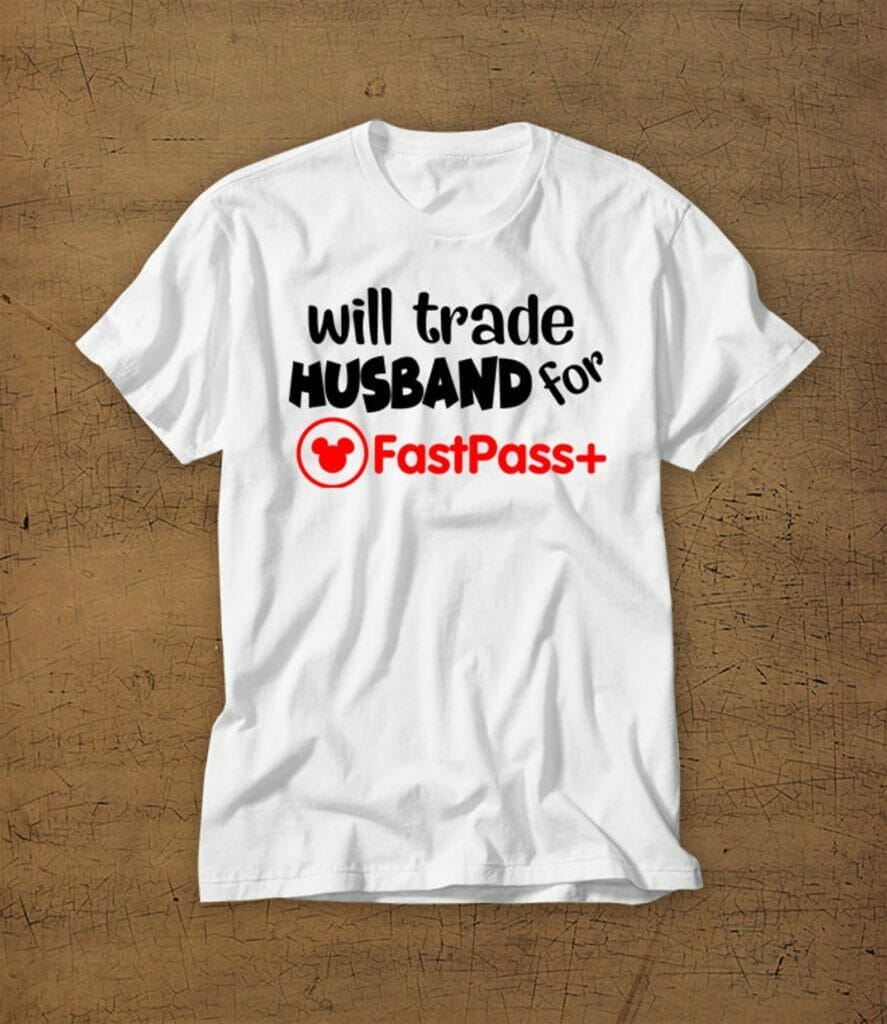 1. Use Genie+ and Lightning Lanes
Disney has the Genie+ and Lightning Lanes experience that allows you to purchase faster entrance into all of the top rides.
While it is an extra cost on top of your tickets, it is a great idea if you're wanting to avoid lines at Disney as much as possible and not spend your time waiting around.
You can book using the app and find out more information on how to book this using this guide.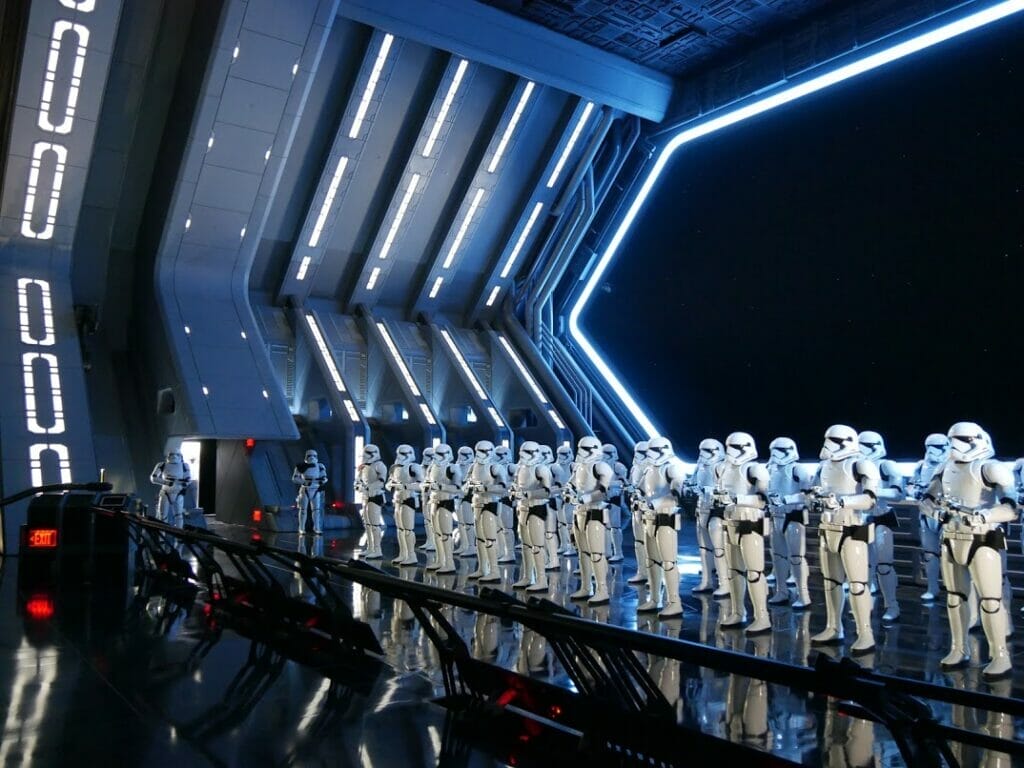 If you don't have the extra cash to book Lightning Lane, then don't worry, as I've got other tips for you!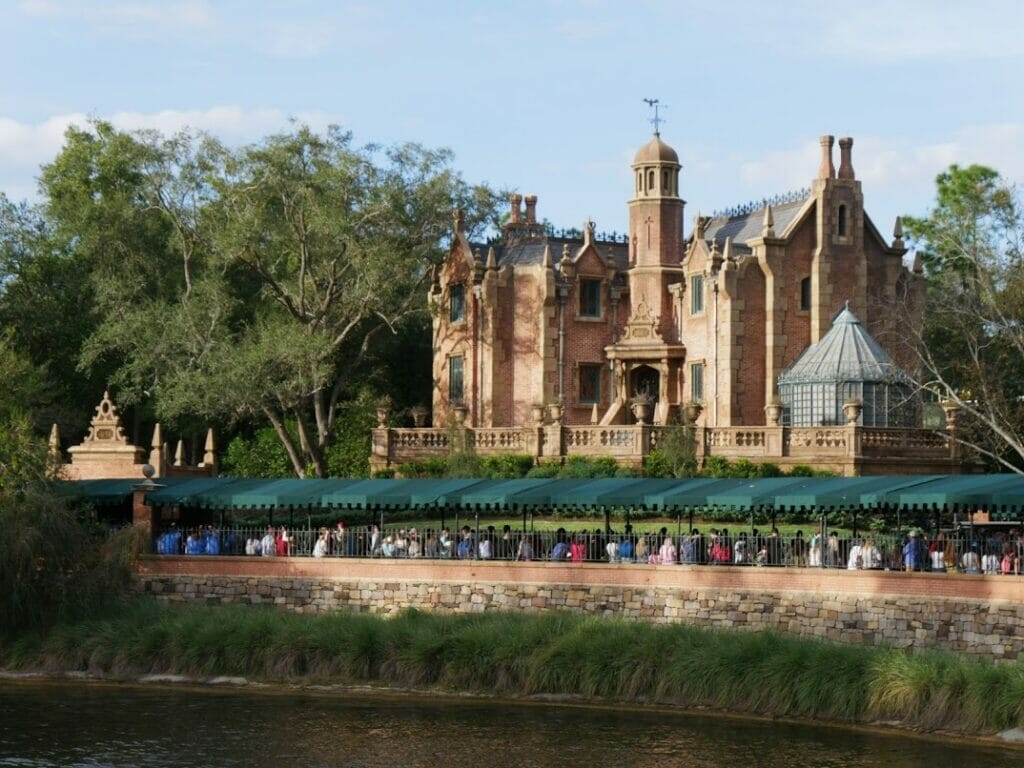 2. Book a Disney World Hotel Room
Did you know that you can get in early to select Disney parks by 30 minutes if you're an on-site guest?
If you're debating where to stay at Disney World and you really want to take advantage of low lines, consider booking a hotel on property.
Even the value resorts have access to a select Disney park 30 minutes early each day, which means that you'll be fighting the crowds less and able to hop on some of the rides with the longest lines first things before the rest of the world shows up.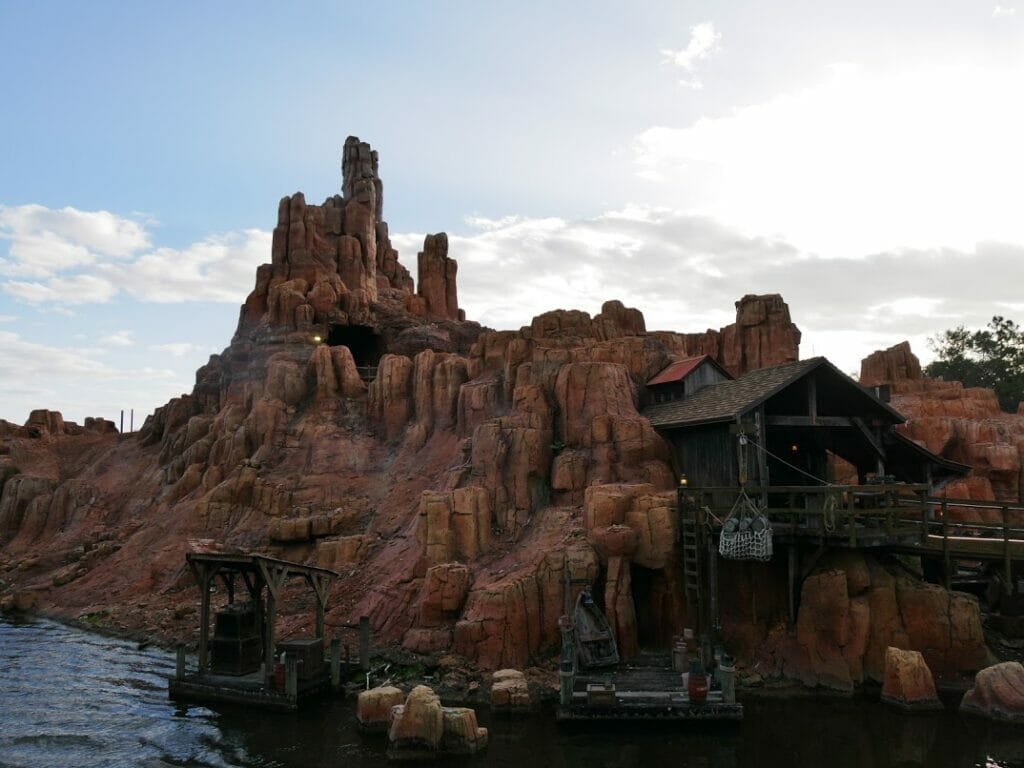 Make sure you are ready to actually enter the park at the 30 minutes before regular opening to take full advantage of this perk (ie, don't just show up 30 minutes early because you'll still have to go through bag check and that'll eat up your time with low lines in the park).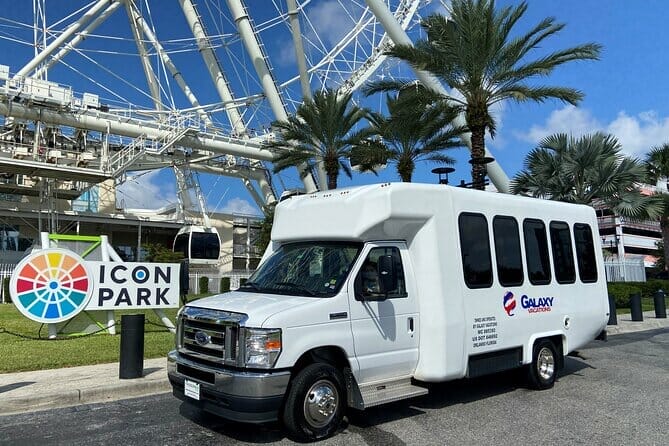 🚌Not renting a car in Orlando?
My favorite shuttle to get from the Orlando airport directly to Disney World is this one with a ⭐⭐⭐⭐⭐ rating.
3. Don't Go When it's Absolutely Slammed
Disney World is pretty much busy all year now.
There are a couple weeks throughout the year (typically right after school starts and during hurricane season) that can be quieter, but mostly you should go expecting lines.
Those pictures people get on Main Street with no one else around?
Um, yeah.
They're either photoshopped or they got there are like 3am and waited for hours and then ran really fast to take a picture before people came in behind them.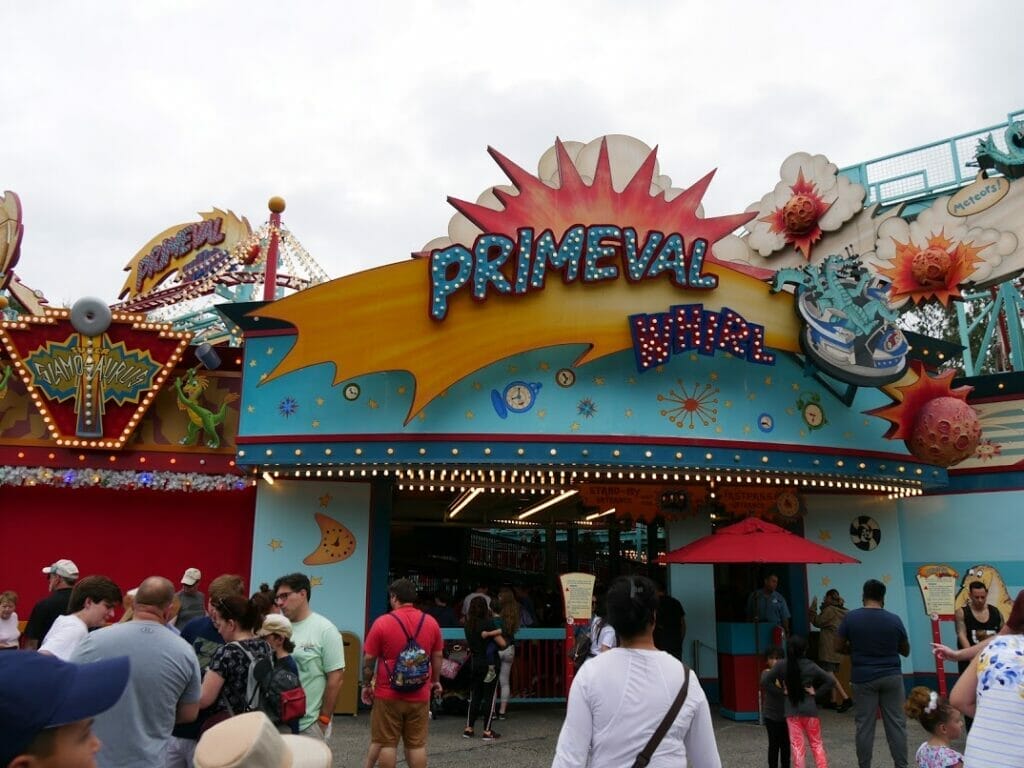 So yeah – the "go during the off season" advice of yesteryear is not nearly as helpful today.
That being said, there are some times when Disney World is absolutely packed with no room to move, and that includes the week between Christmas and New Year's Eve and the 4th of July.
If you're trying to avoid lines at Disney World, then you're going to want to NOT travel at those times, including Christmas at Magic Kingdom, Christmas at Epcot, Christmas at Hollywood Studios and Christmas at Animal Kingdom.
This is not going to guarantee that you're going to get a line free trip, but it will guarantee that you might have like 6 inches of personal space as you're walking through the parks and honestly that's priceless.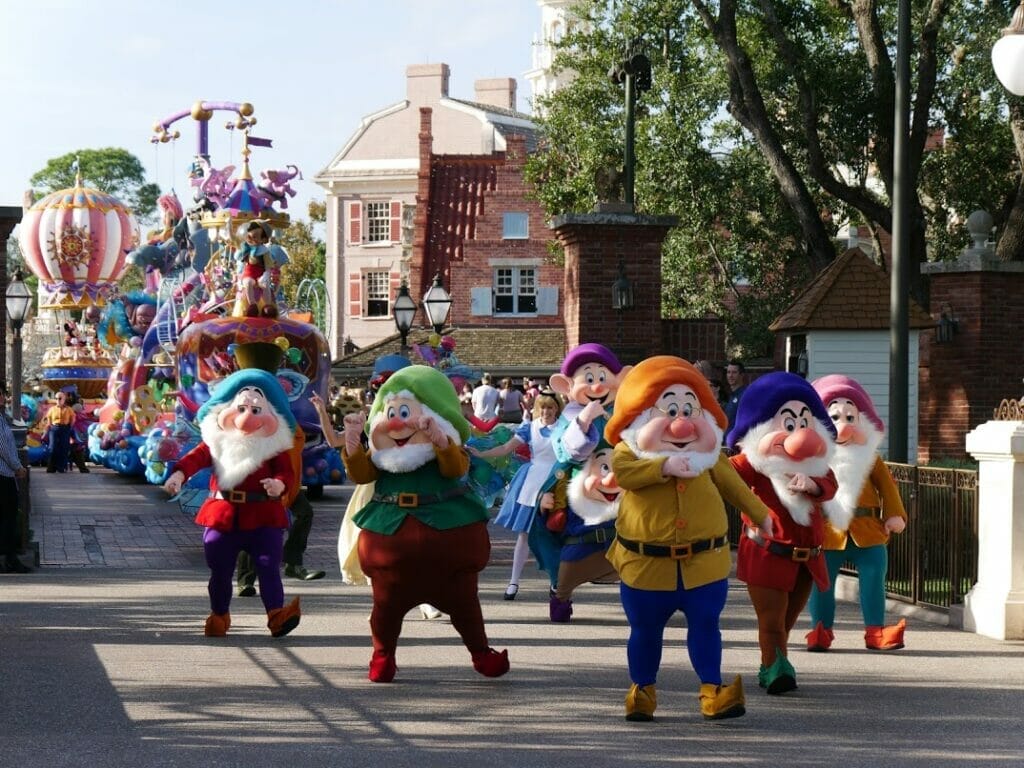 4. Go for Rope Drop
"Rope drop" is one of those terms that diehard Disney fans use that the rest of the general population just calls "park opening," but the concept remains the same: the earlier you get there, the better.
It used to be that you could just show up at the gates a couple of minutes before park opening and then make it on loads of rides in a short period of time, but today it's gotten increasinsgly competitive and will continue to do so as more lands are rolled out (Galaxy's Edge, hello).
Now, it's recommended that if you want to get to, say, Animal Kingdom for rope drop, you get there at least an hour before opening.
And that's not like, get to the parking lot an hour before.
That is getting to the gate an hour before.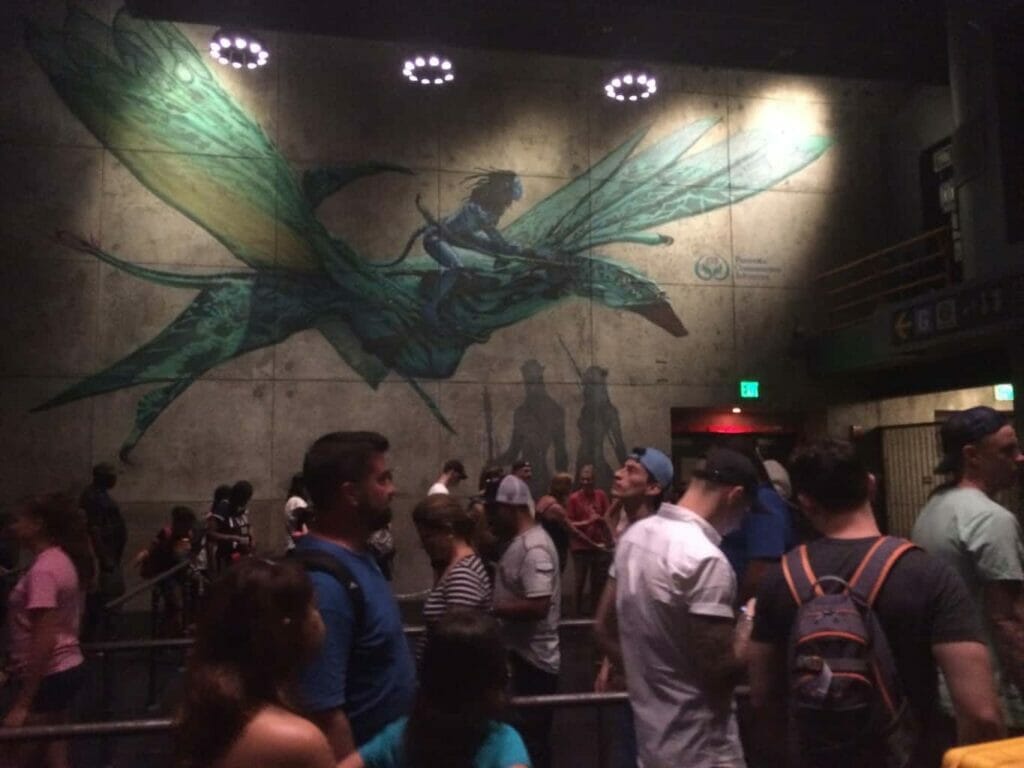 If you're an early bird who likes to get the worm and also skip Disney World lines at the same time, then this is a great tactic to get yourself in the park, on the more popular rides before everyone else, and then given free reign of the rest of the park while the entire world is in line for Flights of Passage.
If the thought of getting up early on vacation makes you want to cry, the next tip may be more suited to you.
5. Go Right before Park Close
The rule at Disney World is that if you are IN LINE before the park closes, even if that's one minute before, you can stay in line until you ride the ride.
It doesn't mean you can be running to the line at park close or almost there, but if you are actually passed the line entrance and standing in the line, you will be allowed to ride.
If you're hoping to ride a popular ride like Slinky Dog Dash in Toy Story Land or Flights of Passage without as much wait, use this tip to your advantage and hop in line right before close.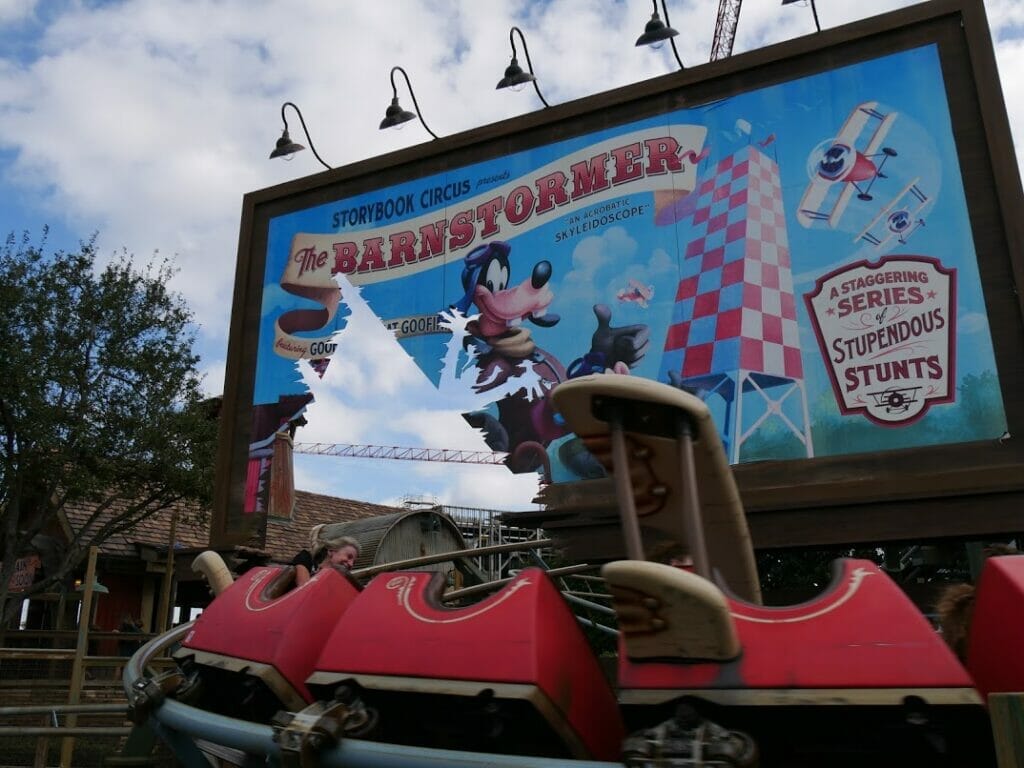 They tend to display an inflated wait time to subtly (or not so subtly) discourage people from getting in line.
But do not be fooled!
You'll have some of the lowest waits of the day if you use this tactic, and while I'm not saying you're going to get on in five minutes, you won't be waiting nearly as long as if you decided to get in the stand-by line at any other point in the day.
6. Avoid the Park with Extra Magic Hours
It is super tempting to hit all of the parks with Extra Magic Hours if you're staying on property, and I actually included this as a tip earlier in the post.
I get it.
I absolutely get it.
You feel like you've paid to stay on property to take advantage of those special hours, and by no means are you going to let them pass you by!
Except, if you're in the business of skipping Disney World lines, you may just want to skip Extra Magic Hours parks as well.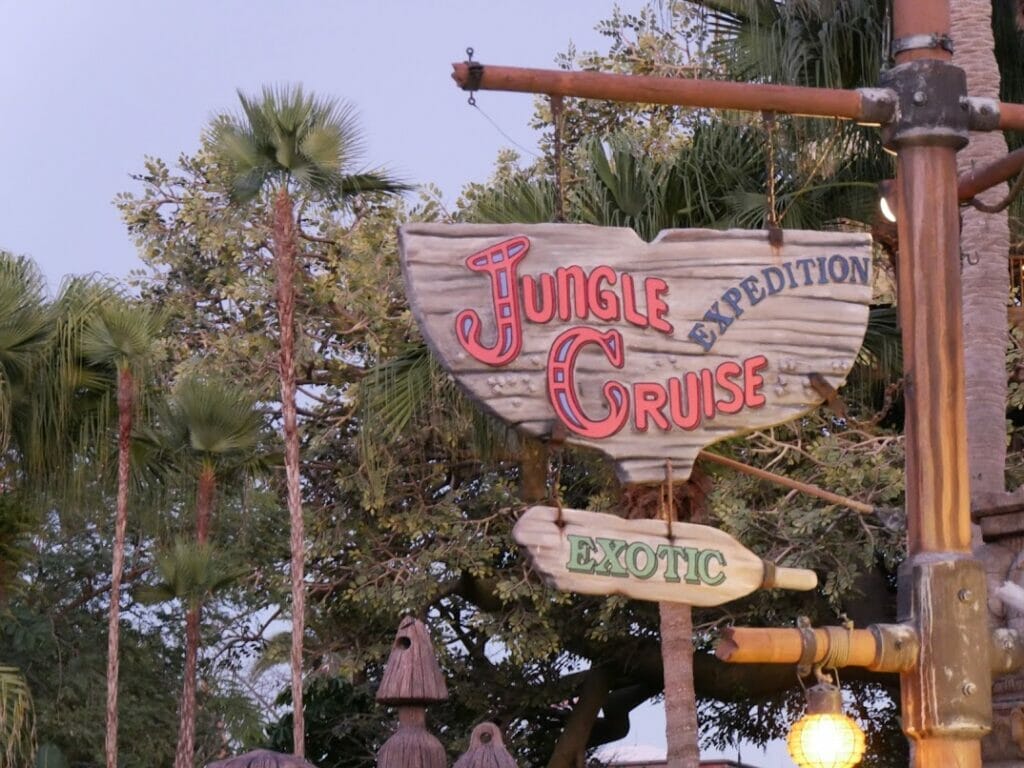 There are thousands upon thousands of hotel rooms on Disney property, even more at off-site hotels that come with Extra Magic Hours.
So while you think you're going to spend your day at the Magic Kingdom because you've got 30 minutes extra of fun, so is everyone else.
Typically, if you steer clear of the parks with extra magic hours, you're actually going to find shorter lines because people who haven't read this article will be fighting for space in line at Space Mountain while you're blissfully enjoying lower crowds at EPCOT.
I do understand the appeal of Extra Magic Hours, and my advice is that, if you have park hopper tickets, take advantage of the actual extra magic hours and then hop on over to another park.
This will give you the "special time" you feel you've paid for, and you'll also enjoy the rest of the day at a park with lower crowds.
This isn't foolproof, but it is good advice to stick to in general even if you don't all of the time.
7. Ride During Meal Times and Fireworks Shows
If there are multiple rides you want to get on with lower lines, try to hit those rides during popular mealtimes (like 12 – 1 for lunch and 5-6 for dinner).
Whether people have made dining reservations at restaurants like Boma, Beaches and Cream or Be Our Guest, or have just found a spot to enjoy their pre-made sandwiches, many families do take time out of the day to eat and aren't just shoving Goldfish in their kid's mouths as they run from ride to ride.
You can take advantage of the shorter lines at these times and adjust your meal times to earlier or later.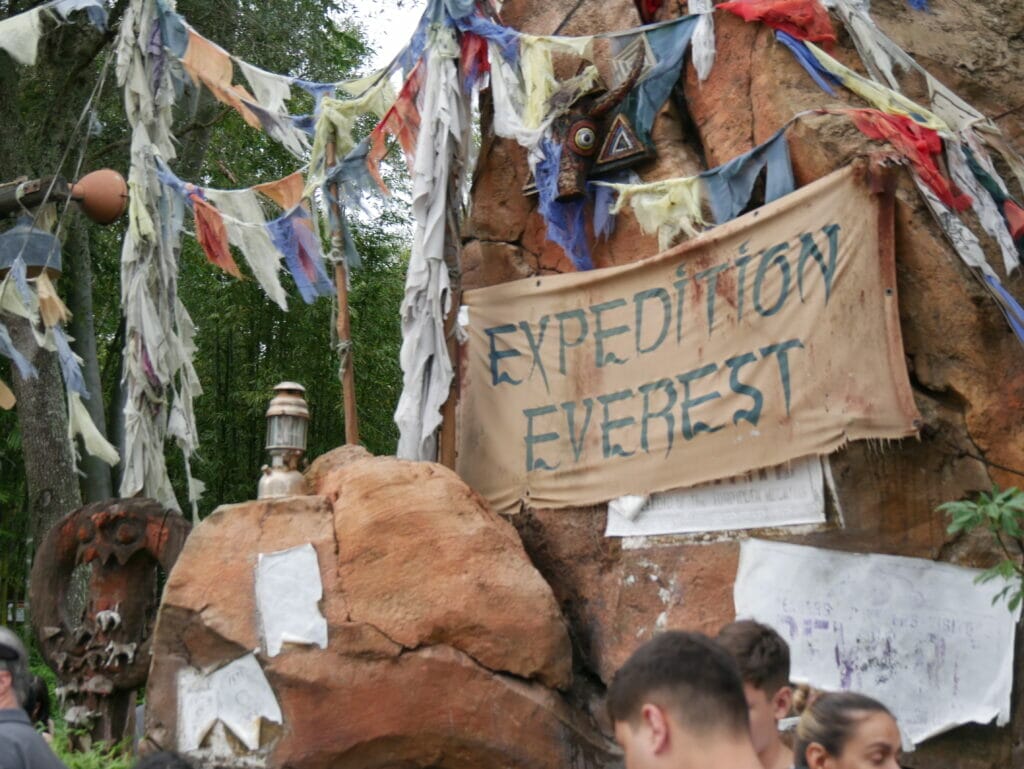 Similarly, if you've already seen the Fireworks or nighttime show, consider skipping these to ride rides if you're hoping to find the shortest lines at Disney World.
These shows soak up a large number of people, especially ones like Happily Ever After at the Magic Kingdom where almost the entire park stops to watch and find a spot on Main Street or in another area.
The lines will start going back up again if you wait until after the Fireworks shows (though not to the level they were previously as many leave after the nighttime entertainment), so make sure to be taking advantage of the period leading up to the shows as well where some people will stop getting in lines in order to go snag the perfect space.
8. Use Rope Drop to Your Advantage Even if You're Not Riding the "Big One"
The last time I went to Animal Kingdom for rope drop, I kept an eye on the wait times for all of the rides except Flights of Passage and Na'vi River Journey.
And oh my gosh, people.
It was empty. FOR HOURS.
When a park has a newly opened ride attracting people running to it for rope drop (as I've suggested early), the rest of the lines tend to be really easy walk-ons for quite some time.
The same goes for Magic Kingdom, where many people are worried about rides like Seven Dwarves Mine Train and Hollywood Studios where people are now interested in Galaxy's Edge above the rides they've already done before.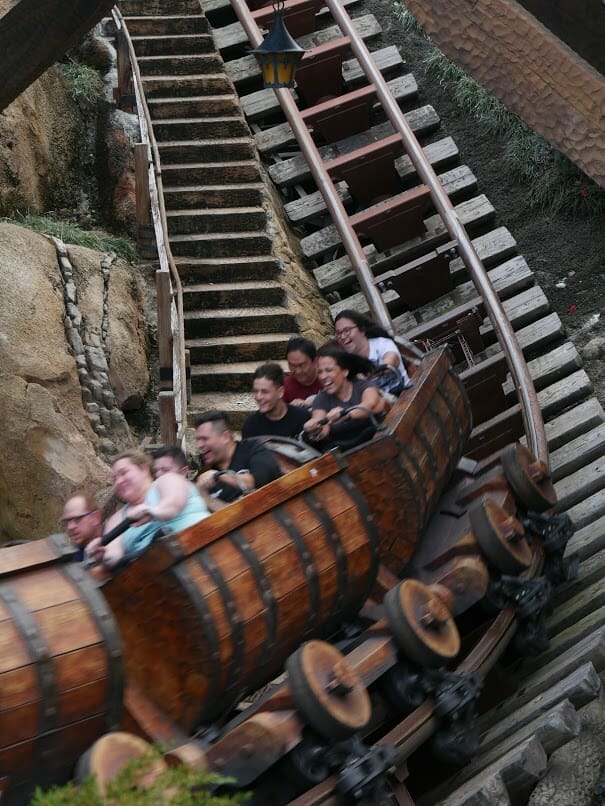 So even if you're not coming to do that one big ticket ride, getting to the park for rope drop can actually help you get more rides done with basically no wait time while the rest of the world is still in line for the main ride.
Can you say 8 trips on Kilimanjaro Safaris before 10am?
9. Book a Dining Reservation that Gives You Early Access into a Park
All dining reservations booked right at park open or before come with early entrance into the park (you have to go to a separate booth to be let in), and this means that when you finish your breakfast, you'll be in a better position to head to the rides you want to go on.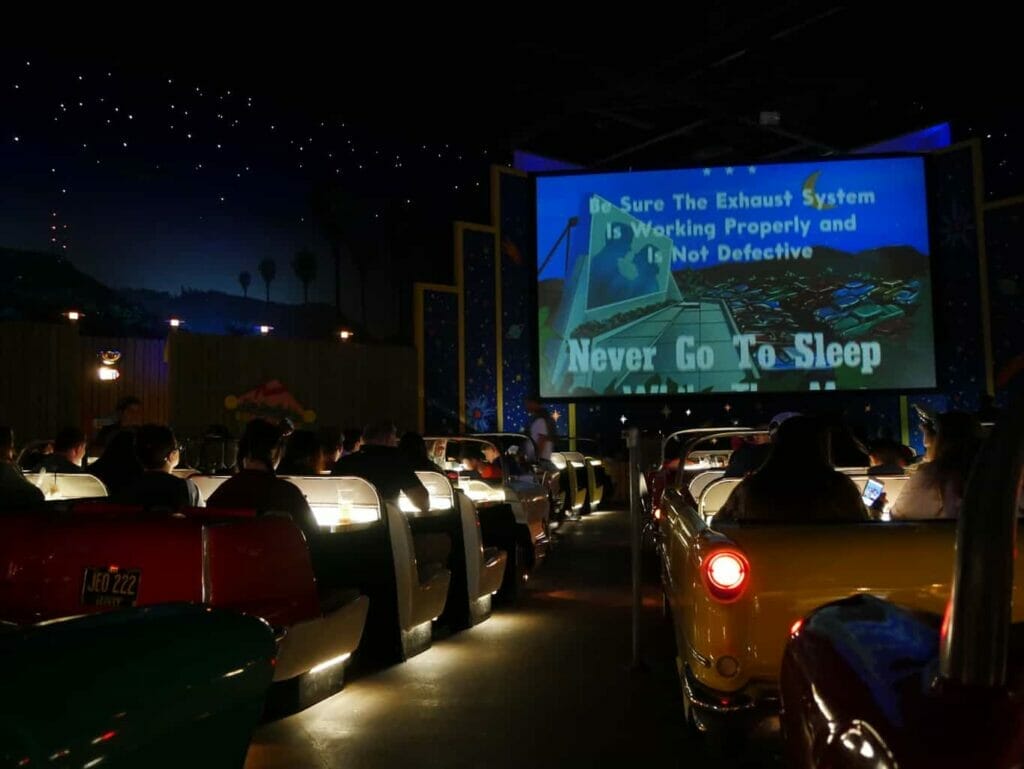 Some reservations even come with a special "early morning ride" on specific attractions.
These change regularly, so do some research on which park you want to eat in ahead of time to see if any dining reservations or packages come with this perk.
Hey! Want more of our expert Disney guides? Check these out!
Get the All-American Travel Secrets!
Don't miss out on America's hidden gems!