Traveling to Disney with toddlers?
Luckily, Disney World is a great destination for families with kids (check out the best age to take a kid to Disney), but not all Disney resorts are created equal!
In this guide to the best Disney resort for toddlers, I'll walk you through all of your Disney World hotels for toddlers options that suit the toddler age range the best.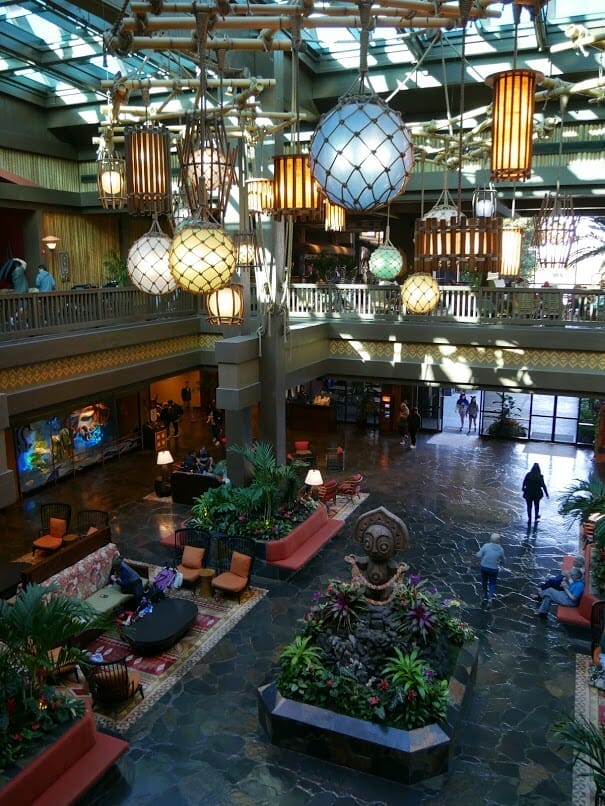 From transportation options to dining options to general theming, there are a lot of arguments to be made for different Disney hotels.
Some people are of the opinion that a toddler will be happy anywhere at Disney World – they're not going to remember the theming, so why worry?
But finding where to stay with toddlers at Disney World isn't just about them – it's about you, too.
Choosing somewhere that is going to take you forever to get back to for their nap also impacts you and your enjoyment of the vacation.
You can also check out the best Disney resorts for kids of all ages if you have more than toddlers.
So, here we go!
The best Disney resorts for toddlers and why you should stay there!
Want insider Disney tips from an expert?
Join 4,000 others in weekly guides to Disney's hidden secrets, gems, and money-saving tips!
Pssst – this printable Disney scavenger hunt is amazing
Since you're already looking up Disney guides, I just wanted to make sure you knew about this printable Disney World scavenger hunt created by a lifelong Orlando native and Disney World fan.
There are over 60 challenges with a full answer key and both Family and Grown Up versions and a bonus Disney Springs hunt for your non-park day!
What to Pack for Toddlers at Disney
I always think it's important to mention a few different items to pack for the little ones at Disney that you might not have thought of, which would be:
cooling towel – bring a reusable cooling towel like these that can be draped over their stroller or neck in the hot Florida sun
a toddler-sized Disney backpack like this one to put their items in
reusable snack pack like this one that you can fill with their favorite snacks to have in the park each day and not worry about them not liking the park food
It can also be really fun to get your toddler their own Disney shirt before you go. Some fun ideas are this personalized Disney princess shirt…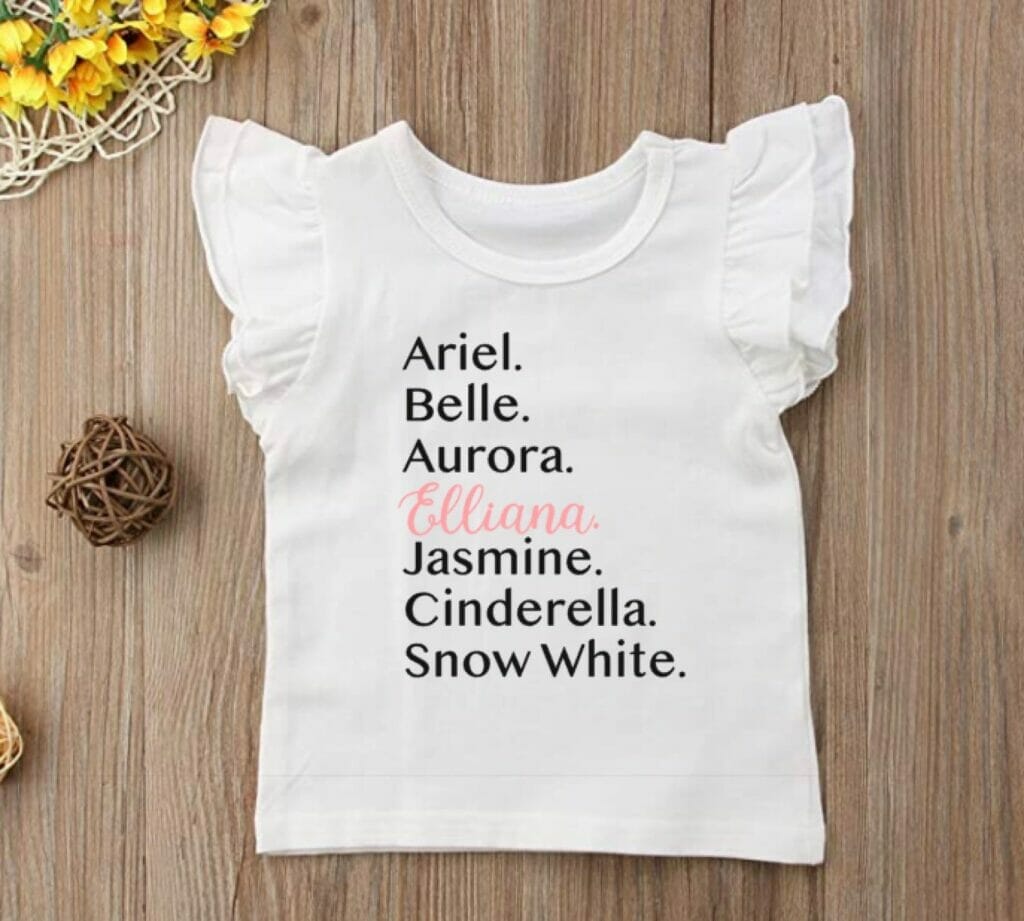 or this Happiest Kid on Earth Shirt!
Best Disney Value Resorts for Toddlers
Many people choose to stay in Disney value resorts with their toddlers, as these are the cheapest options and most "in your face Disney."
These are great for families with toddlers on a budget, and there are some additional room options which I'll talk about below.
1. Art of Animation
Art of Animation is the most classically themed "Disney" of all of the resorts.
It's the best Disney resort for toddlers because of the bright and colorful theming that can be found all around, from inside the rooms to the lobby.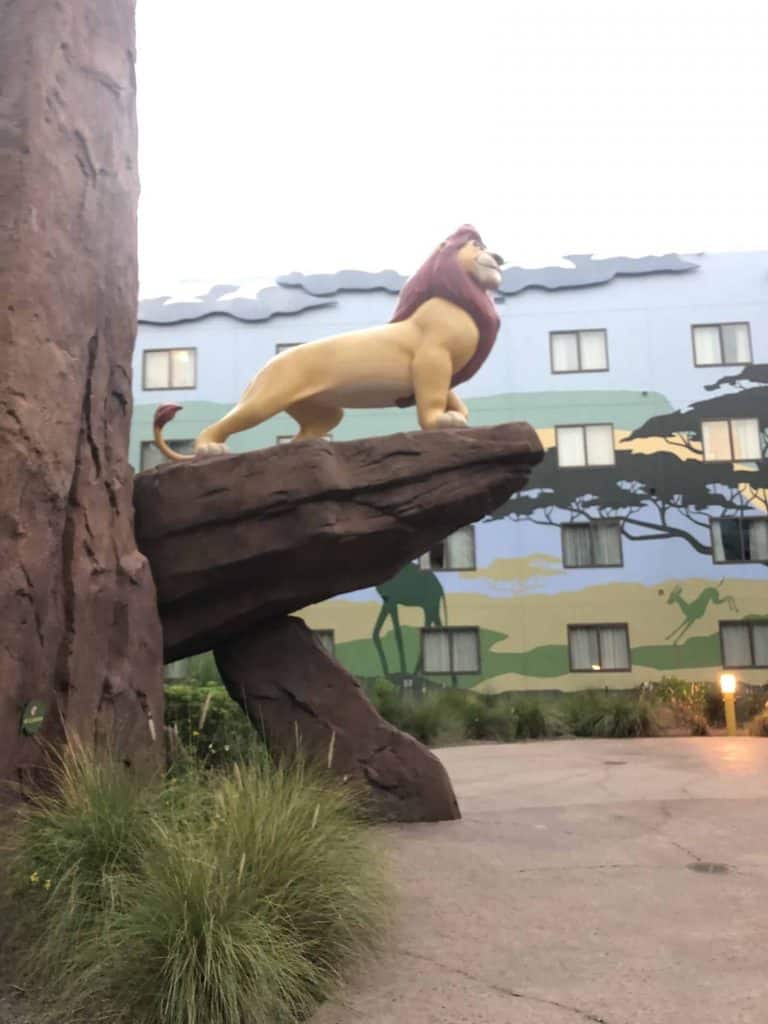 Colors and bright objects (and things to climb on) keep toddlers engaged in their surroundings, which also tires them out more (good for you at bedtime!).
From Finding Nemo to Cars, you could also stay in a room with characters that your toddler may recognize, and that makes for a magical Disney vacation.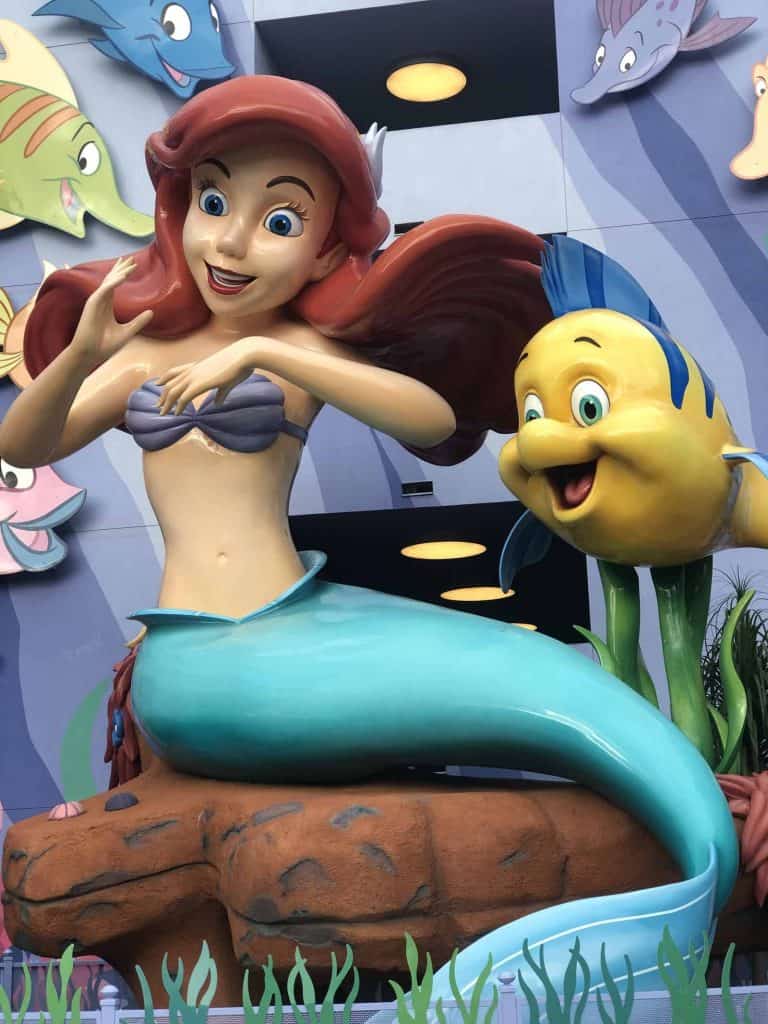 Most rooms at Art of Animation are family suites, which also means you get a separate bedroom.
This is fantastic for putting your toddler to bed before you, so you can stay up while they drift off dreaming about their Disney experiences.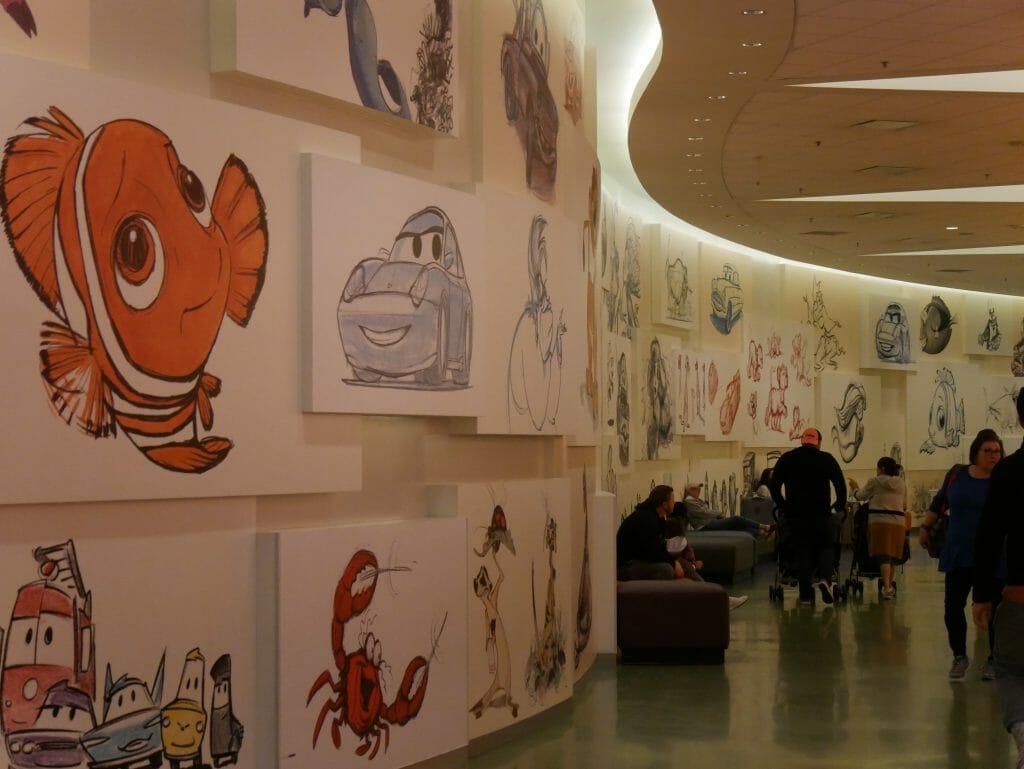 Finally, Art of Animation is great for toddlers as it's on the Skyliner.
This means you can access Hollywood Studios and Epcot without taking a bus.
Sometimes, with strollers and waiting around, buses can be such a drag with toddlers at Disney World.
Being able to just swoop onto a Skyliner gondola and take off is worth it!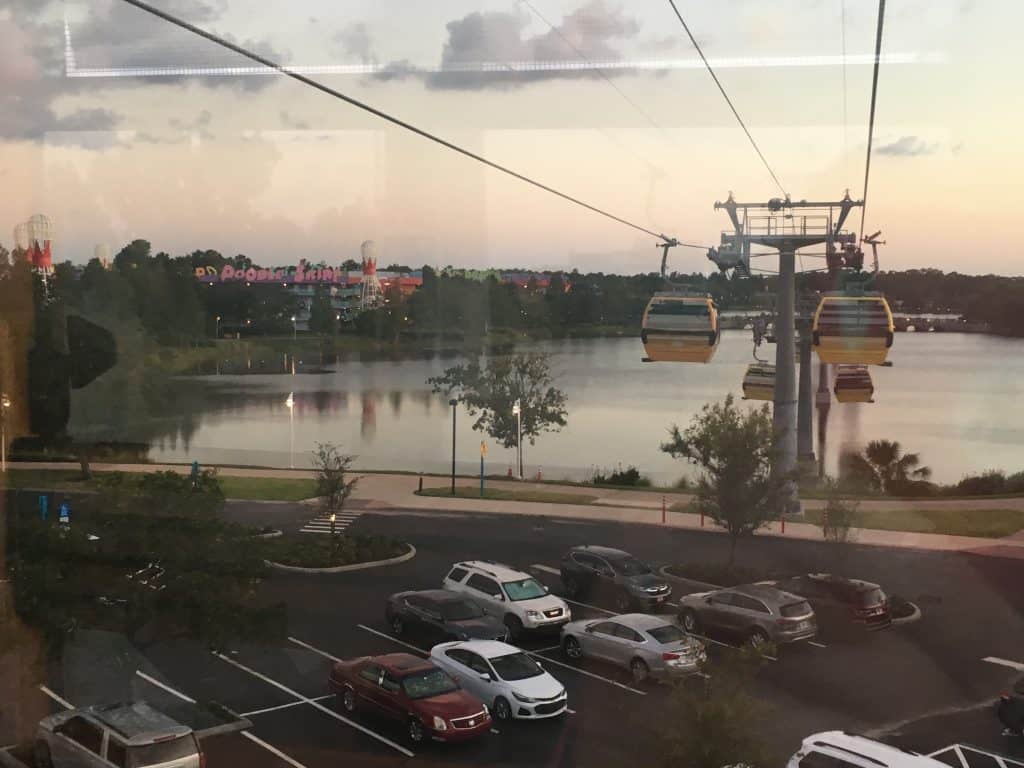 2. Pop Century
While Pop Century doesn't have the same level of "Disney" theming as Art of Animation, I'm still choosing it as a great Disney value resort for toddlers because of its proximity to the Skyliner (also great for people watching and showing them the Skyliner gliding across the lake), and because they have more standard rooms if that's what you're after.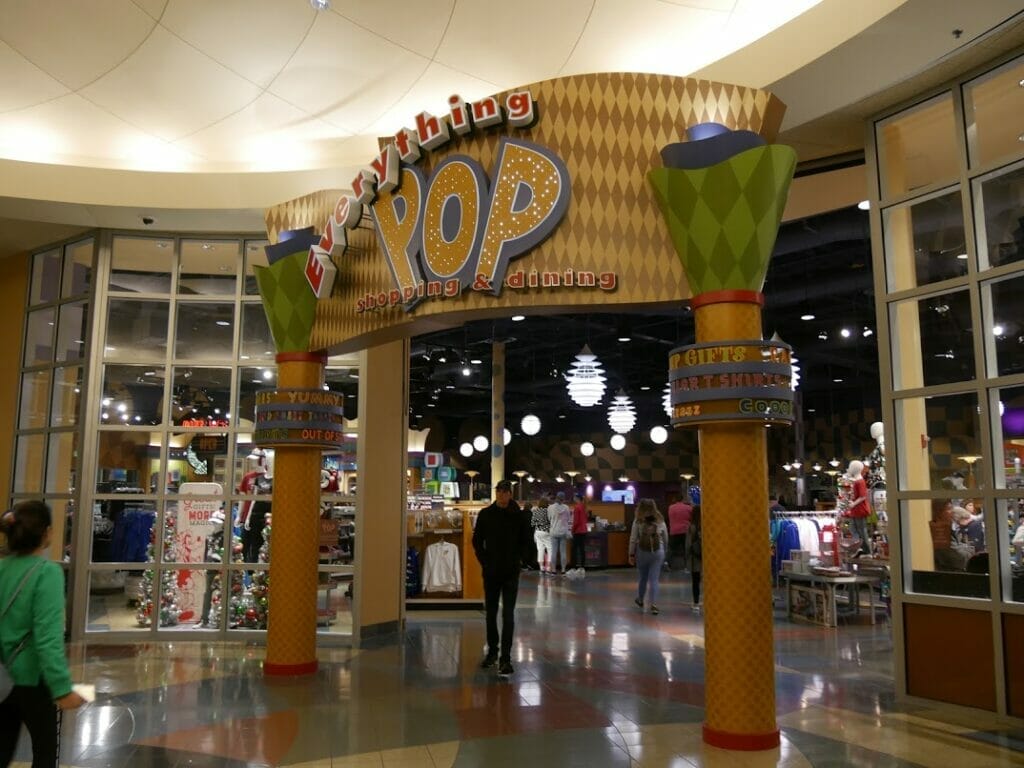 You can walk to Art of Animation to explore the grounds and Disney figurines from Pop Century, which also kills time and tires out your toddlers, but you have a larger selection of regular hotel rooms if the family suite isn't in your price point.
Pop Century also does a ton of activities throughout the day, including at the pool, that are perfect for the little ones.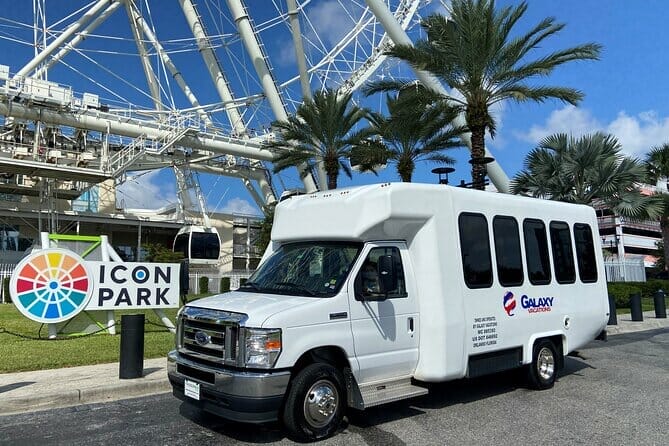 🚌Not renting a car in Orlando?
My favorite shuttle to get from the Orlando airport directly to Disney World is this one with a ⭐⭐⭐⭐⭐ rating.
3. All Star Movies Resort
The one downside of All Star Movies is that it only has the buses as transportation to and from the parks, but then again, so does Animal Kingdom Lodge, so the quality of a resort doesn't rest entirely on that!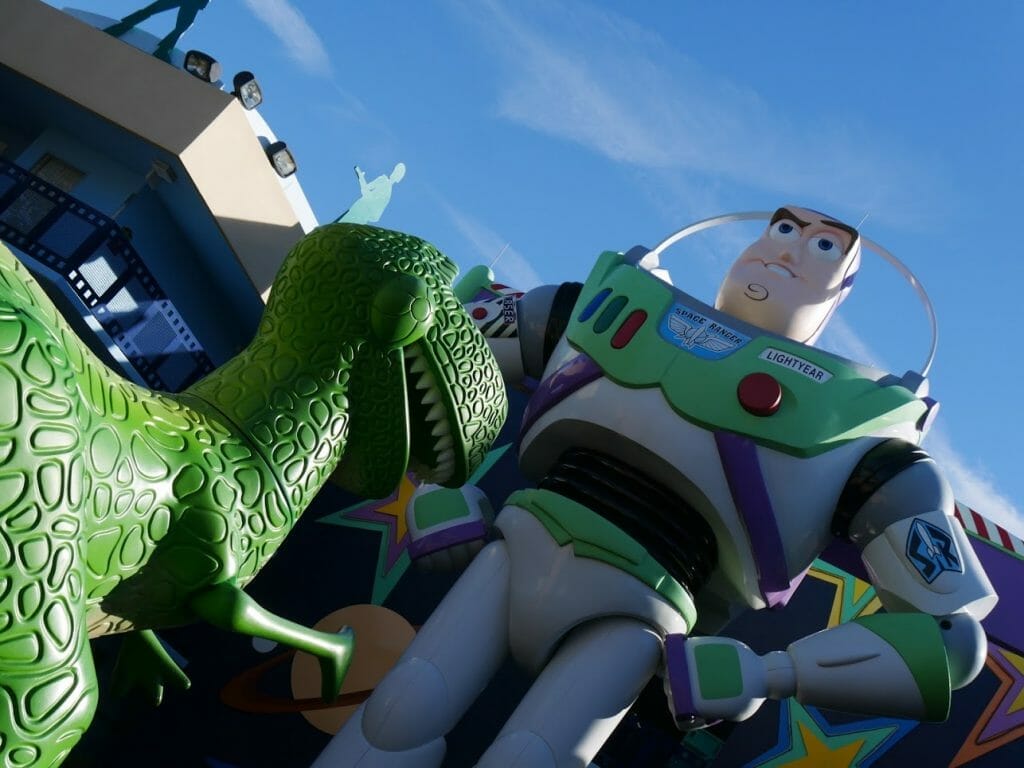 I love All-Star Movies for toddlers because of the interactive theming around the resort.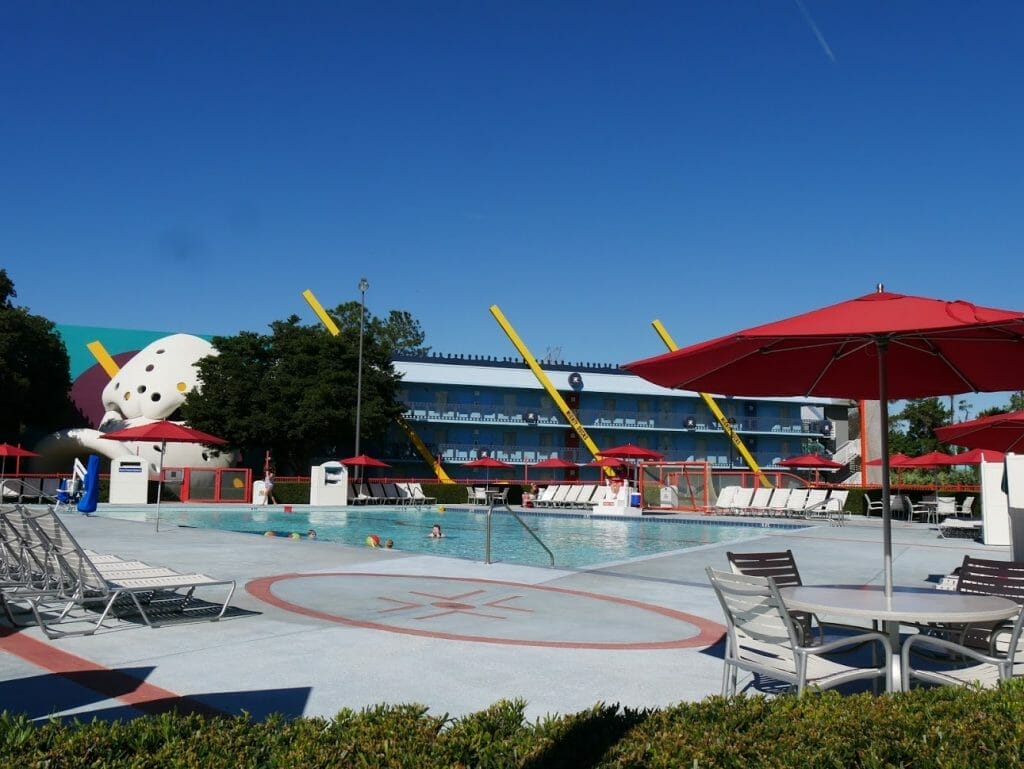 All-Star Movies is also "Disney" themed, and they have everything from paw prints from the 101 Dalmatians to Andy's toys from Toy Story that your kids can take pictures with and sometimes, sit inside of!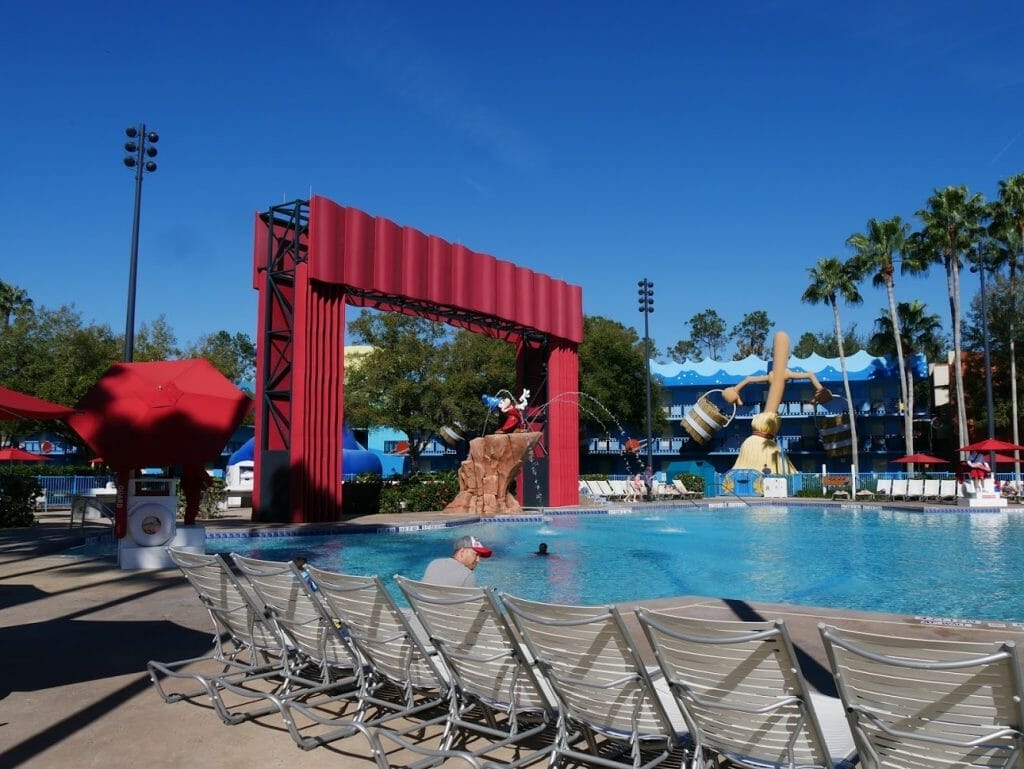 All-Star Movies also has a great food court, the World Premiere Food Court, with tons of options and a microwave in case your toddler is super picky and will only eat food you have brought them.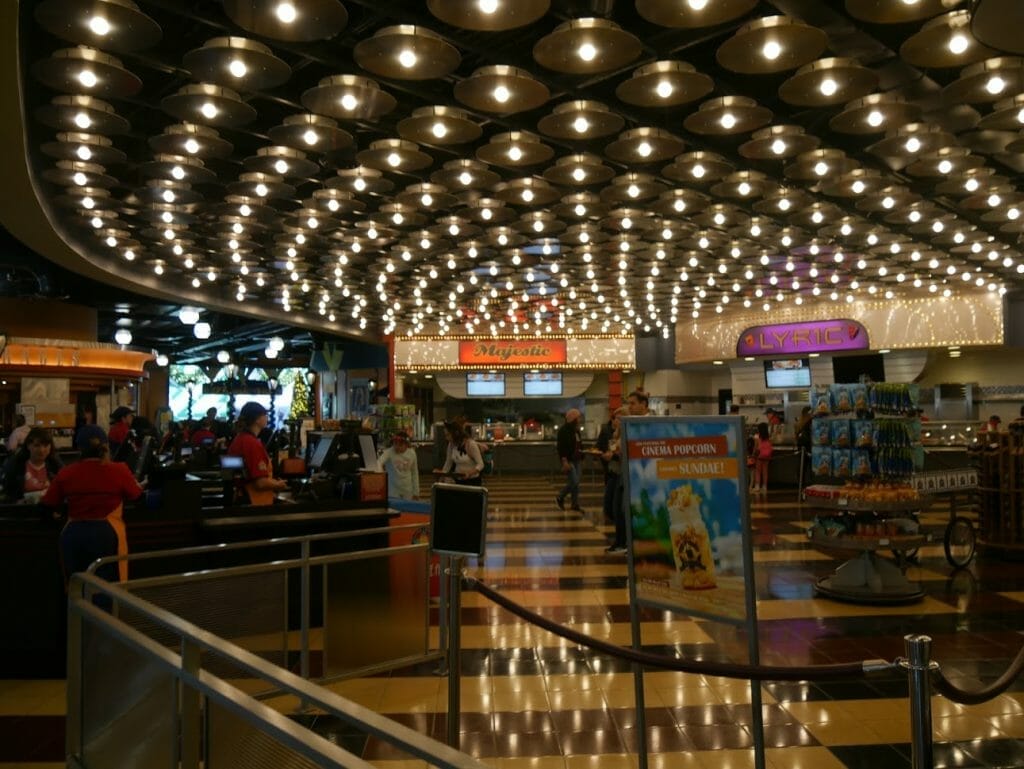 Rooms at All-Star Movies are often cheaper than Pop Century or Art of Animation, so I wanted to make sure those on a budget knew this was another great choice.
I consider it one of the best All-Star resorts.
Best Disney Moderate Resorts for Toddlers
Disney's Moderate resorts are great for toddlers because you get more room to spread out than at the Value resorts, and there are more amenities including more intricate splash pads and just an overall level of service that is kicked up a notch.
Here are my favorite Disney moderate resorts for toddlers and their families.
4. Caribbean Beach Resort
Again, it's all about the Skyliner with Caribbean Beach Resort.
I adore this resort for being the new Skyliner hub, which connects you to Hollywood Studios and Epcot, as well as Riviera and Art of Animation and Pop Century.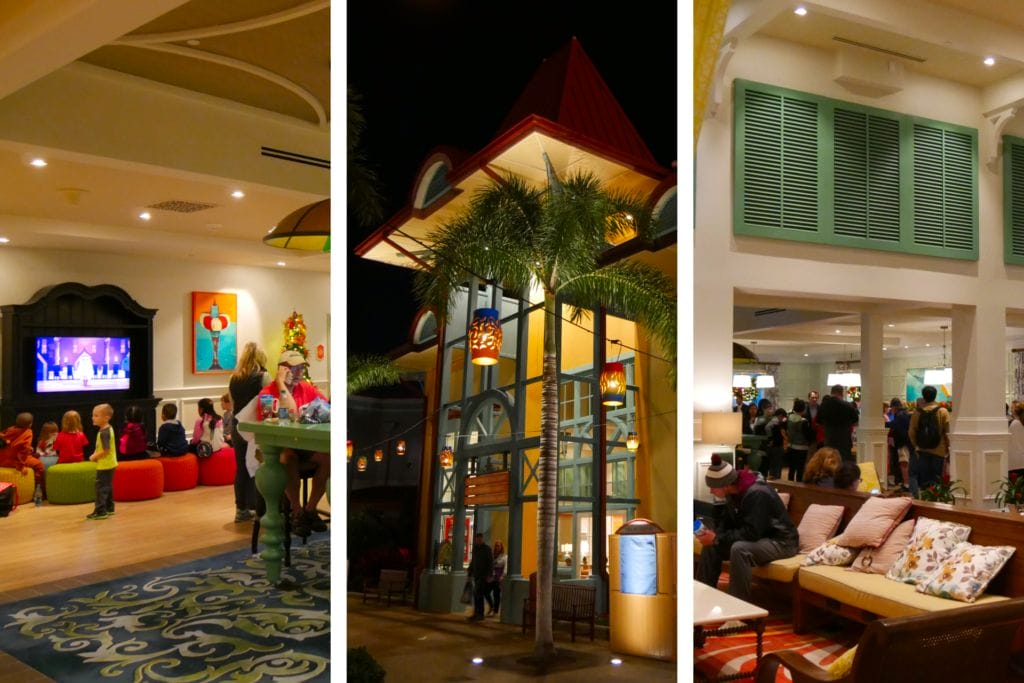 This ease of transportation is priceless with a toddler.
There's also a bright and fun, colorful vibe to Caribbean Beach that would encourage any toddler's imagination, and the food court is right in the lobby area rather than far away, so you don't have to travel far for most of your everyday needs whether you want to feed them breakfast or speak to the front desk about something.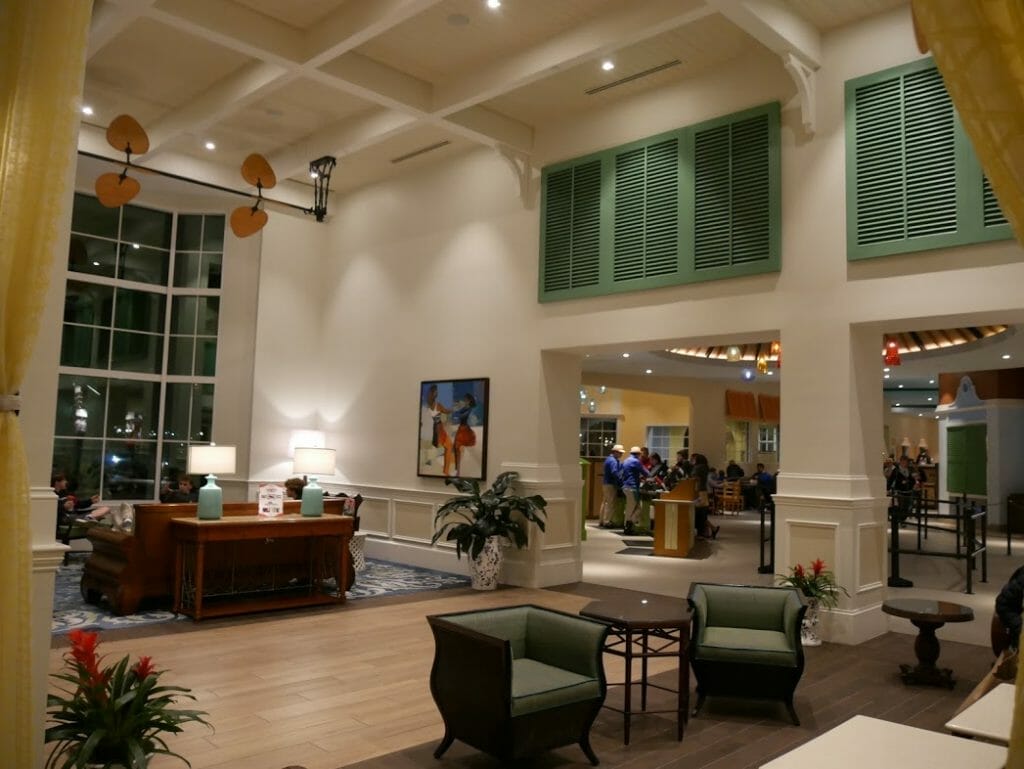 There are also sometimes live singers in the lobby, which will keep your toddler entertained!
5. Port Orleans Riverside Resort
If you want peace and quiet and space for your toddler to run, Port Orleans Riverside Resort is a great option.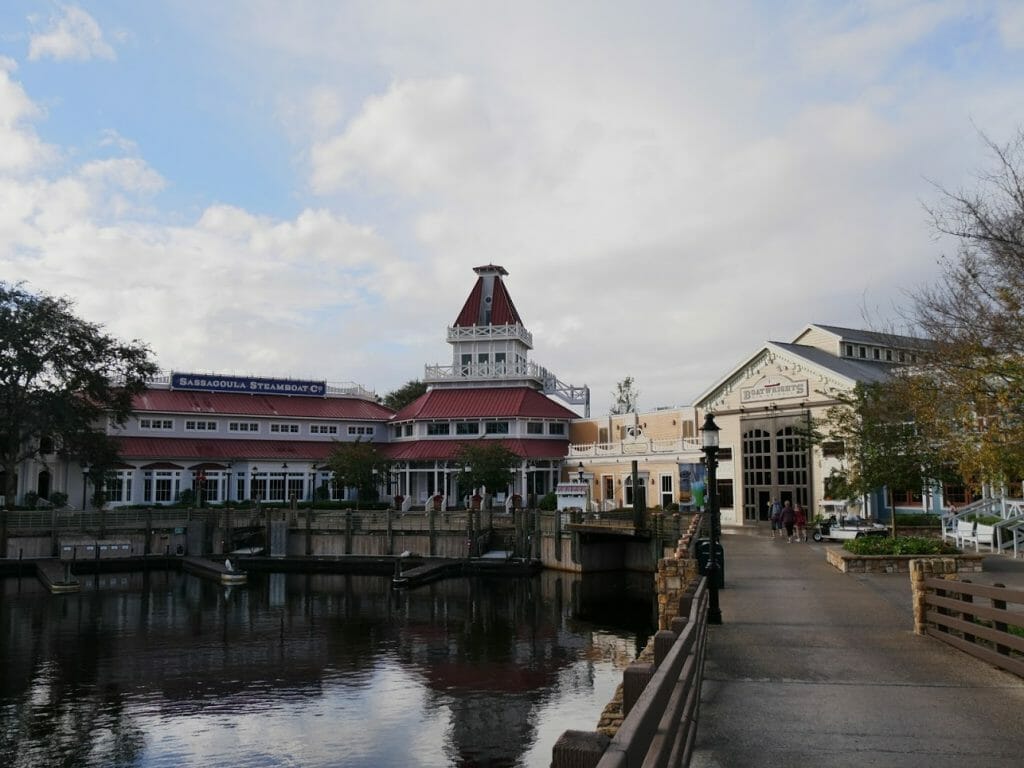 Not only can you keep them occupied with endless boat rides up and down the river, but you are connected by that same boat to Disney Springs so you can take the family to go build LEGO cars, eat at Rainforest Cafe, or have a Mickey bar!
The rooms at Port Orleans Riverside resort are wonderful, and there are some that can fit 5 people, so you could have a larger family in here.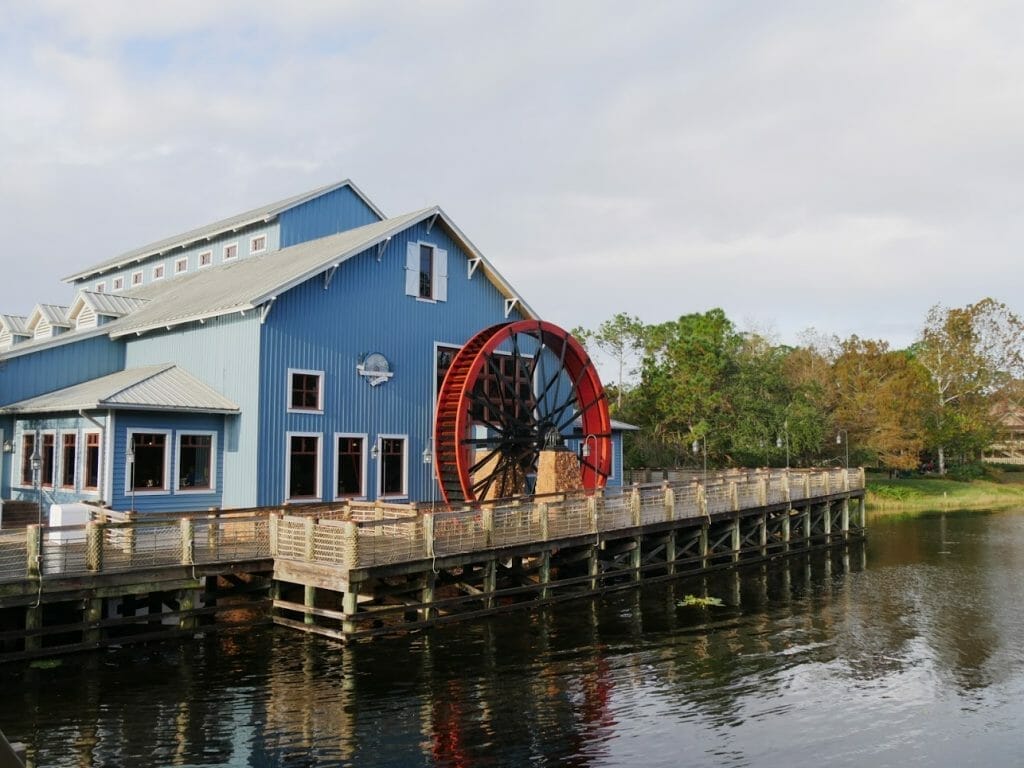 Between hammocks on meandering paths, a large food court with a mesmerizing water wheel and the extra things to do like fishing, you can have a whole day of just staying at the resort with your toddler if you stay at Port Orleans and need a break from the parks.
6. Fort Wilderness Cabins
The Fort Wilderness Cabins are the ultimate in family luxury because you don't have many neighbors!
Perfect for rambunctious toddlers or ones who need to get to sleep earlier than the noise in regular hotel rooms would allow for.
It's often beneficial to have a car on property if you stay at the cabins as otherwise you will need to spend some time on buses, but Fort Wilderness has so much going on, including the nightly movies with Chip and Dale and S'mores, that there's plenty to do for a family with young kids.
You're also only a boat ride away from the Magic Kingdom, so no dealing with long bus rides to the most Magical Place on Earth.
Equally, you're a boat ride away from Wilderness Lodge and from the Contemporary whether you want to bring your toddler to watch the monorail sail through the hotel or enjoy a dining experience.
Best Disney Deluxe Resorts for Toddlers
It's a bit funny to say the "best Disney Deluxe resorts for toddlers" because a toddler isn't going to care about how "luxury" a resort feels, but that's not all there is at Deluxe resorts!
The Deluxe resorts have an amazing way of putting on so many activities, having additional transportation, and being relaxing places for the adults in the family that they are great choices for families with toddlers if the budget allows.
Here are my favorite Disney Deluxe resorts for toddlers to help you decide.
7. Disney's Contemporary Resort
You can't beat Disney's Contemporary with toddlers. It's at the top of my list for so many reasons.
Firstly, you've got the transportation to Magic Kingdom that can't be beat.
Either hop on the monorail from inside the resort and end up right at the Magic Kingdom's front entrance, or you can walk from the Contemporary to the Magic Kingdom.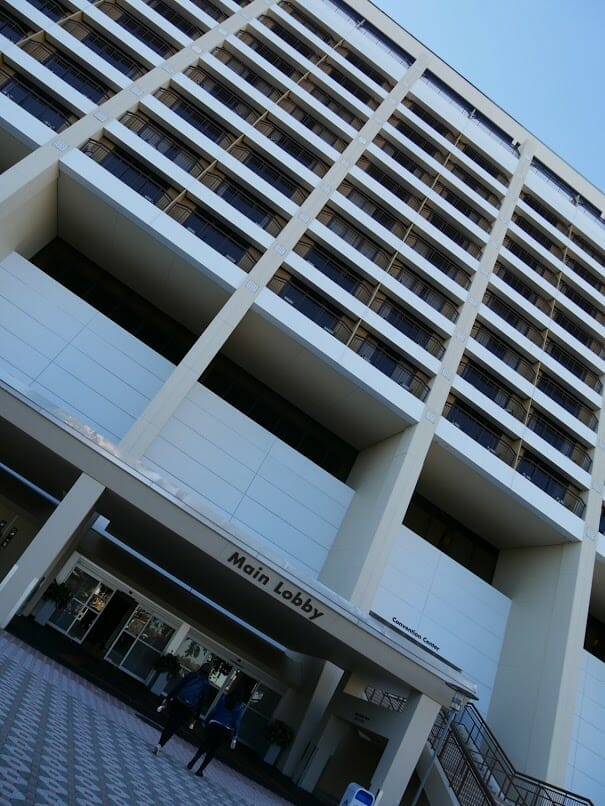 Imagine that, it's late at night, your toddler is asleep in their stroller, and you just want to get back to your room – and you don't even have to load or unload them from any form of transportation.
Just walk!
The Contemporary is also home to Chef Mickey's, a character Disney dining experience that families with toddlers will love.
This is where you can get your pictures with Mickey, Minnie, and the rest of the gang while eating child-friendly food suitable for a toddler's taste buds.
And, if they're being fussy, take them into the lobby to watch the monorails soar by.
It's a magical Disney experience for anyone, but particularly for a young child for which everything already seems larger than life.
8. Disney's Polynesian Resort
With easy access to the Magic Kingdom by either boat or Monorail, the Polynesian is another great Disney resort for toddlers.
I would actually recommend the boat instead of the monorail if it's running, as it's a nice calming ride and wonderful way to start your day at the Magic Kingdom.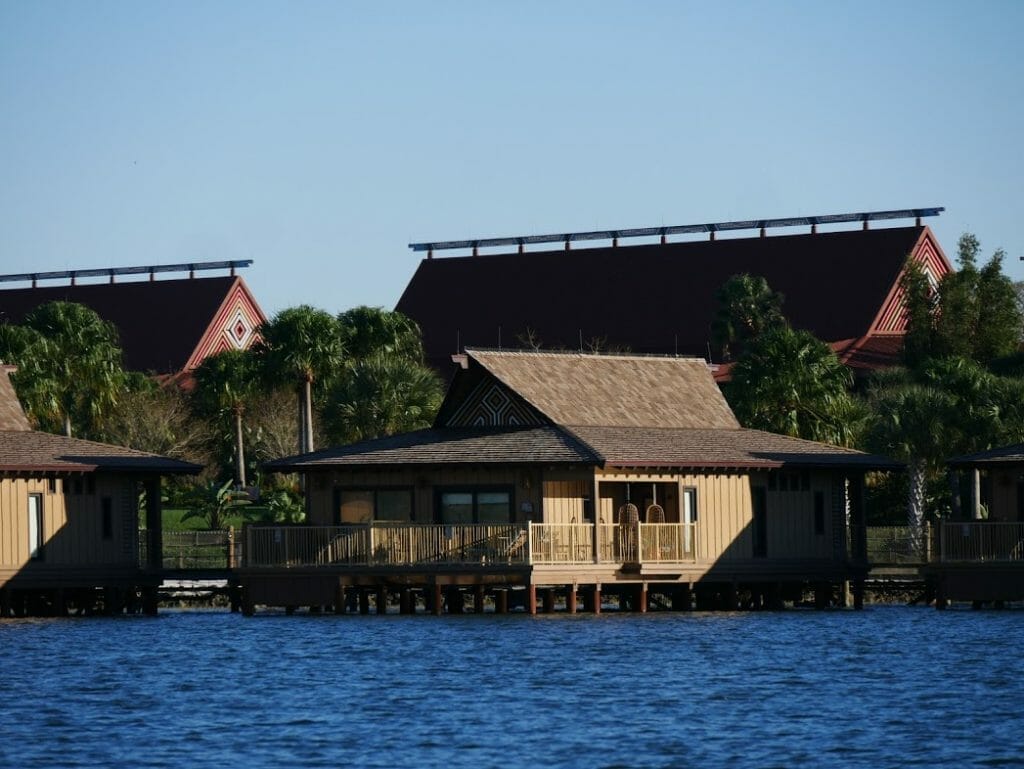 The resort itself also has awesome beaches where your toddler can run and play, especially if you get a room on the ground floor facing the beach.
And of course, who could forget the Polynesian's main restaurant, Ohana?
You can dine here with Lilo and Friends in the morning, and there's nothing more fun for a mischievous toddler than playing games with Stitch.
But don't worry, parents.
There's an excellent bar, Trader Sam's, as well as island vibes flowing through this whole resort to keep your temper levels down when your little one is a bit too excited.
9. Disney's Beach Club Resort
Disney's Beach Club resort is a fantastic Disney Deluxe resort for all, but particularly those with toddlers.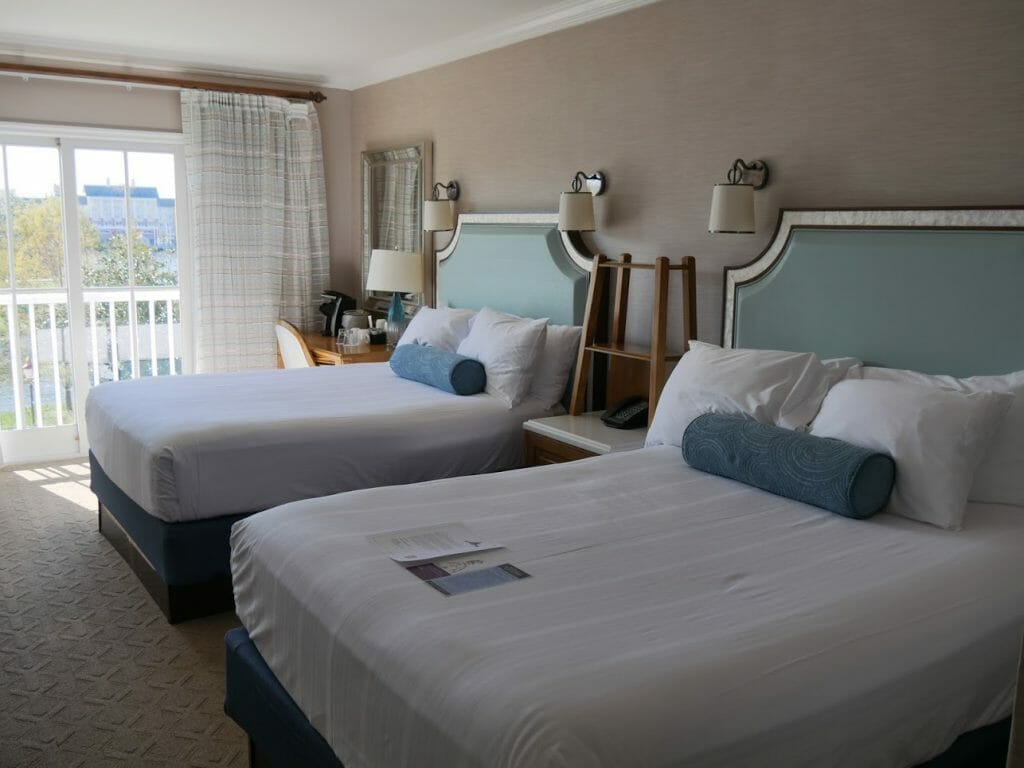 The rooms are spacious and comfortable with great views out to Crescent Lake if you book a water view, and can walk to Epcot and take a boat to Hollywood Studios to visit Toy Story Land or Galaxy's Edge, in addition to being able to pick up the Epcot Skyliner station from just a short walk away.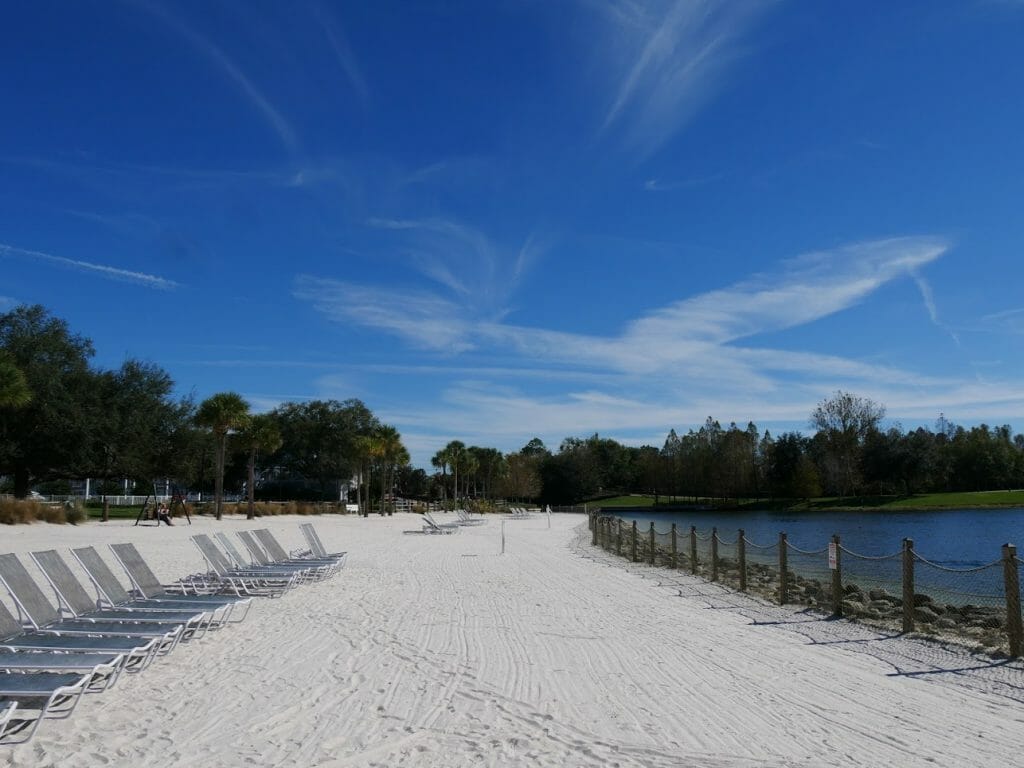 The only parks you would need to take a bus for would be Magic Kingdom and Animal Kingdom, so if you're an Epcot or Hollywood Studios loving family, this is definitely the best Disney deluxe resort.
Another reason toddlers will love the Beach Club is the sandy bottom kid's section, which literally lets them build sandcastles! In a pool!
The chairs are set up around the kid's area perfectly, giving you an eye on them no matter where they roam, and the water is very shallow so they can do lots of wading.
Stormalong Bay is one of the best pools at Disney World for anyone, but especially the younger set.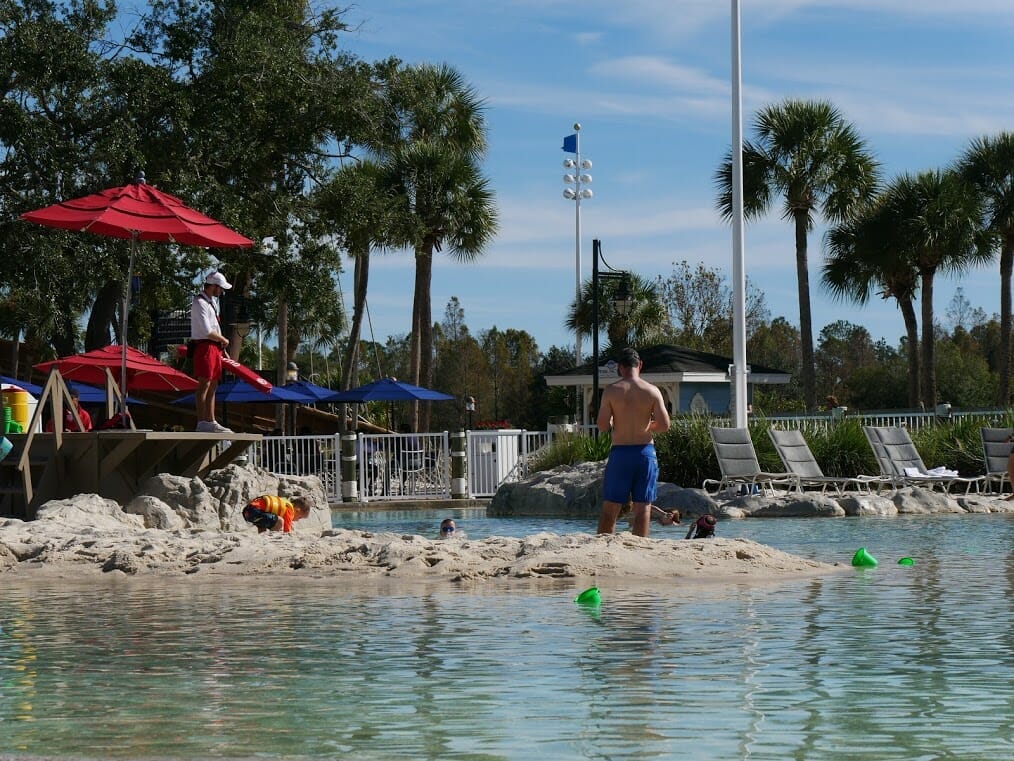 As a bonus, ducks also like to swim in this pool (yes, real ones, not animatronics), which will amuse your toddler for hours (okay, or minutes).
Read our full Beach Club resort review.
10. Disney's Old Key West Resort
Disney's Old Key West resort is a Disney Vacation Club resort, and I'm putting it forward as a great place to stay at Disney with toddlers as the rooms are all apartment-style.
This means you get your own kitchen and a lot more space than a regular hotel room.
Sometimes, this is the big difference in enjoying a Disney vacation with a toddler or not, as you have more control over your surroundings, your ability to cook them meals, and the space to spread out and not have to follow each other's schedules exactly.
Old Key West also has a boat launch which you can take to Disney Springs, which is a great and calming ride.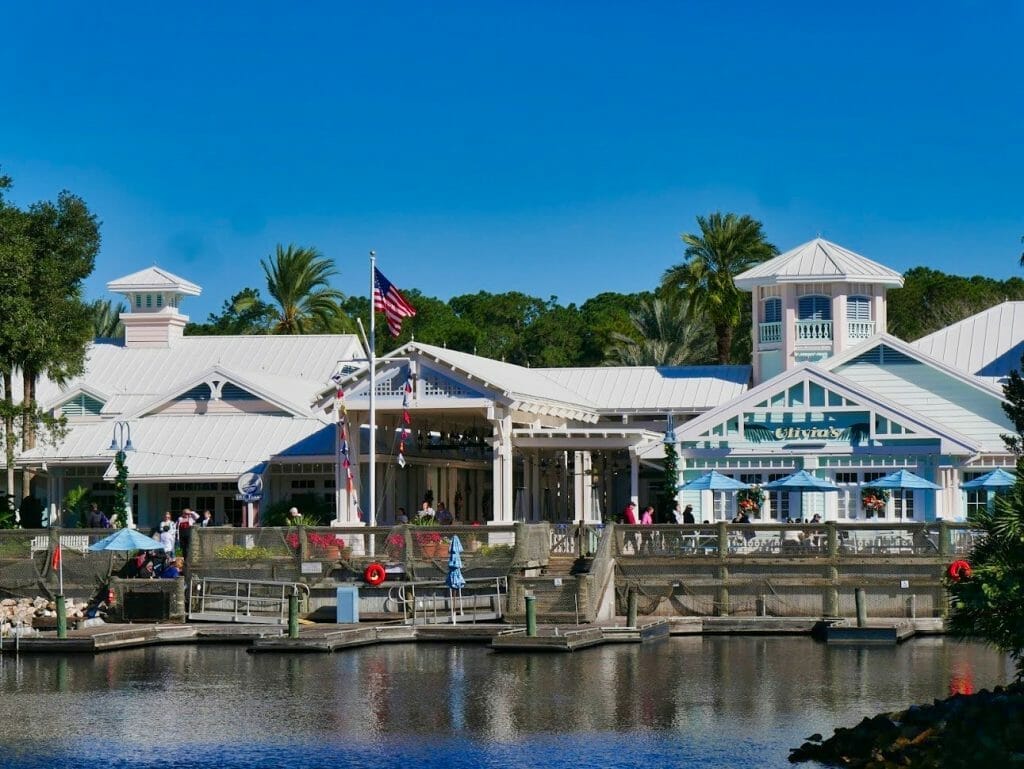 Of course, at the other end, you've got the Bippiti Boppiti Boutique for your little princes and princesses, or other Disney Springs entertainment like the carousel and mini train perfect for a toddler.
11. Disney's Riviera Resort
Disney's newest resort, the Riviera, is billed as one of the top luxury hotels for adults, and it absolutely is great for couples, but I also contend it's great for toddlers.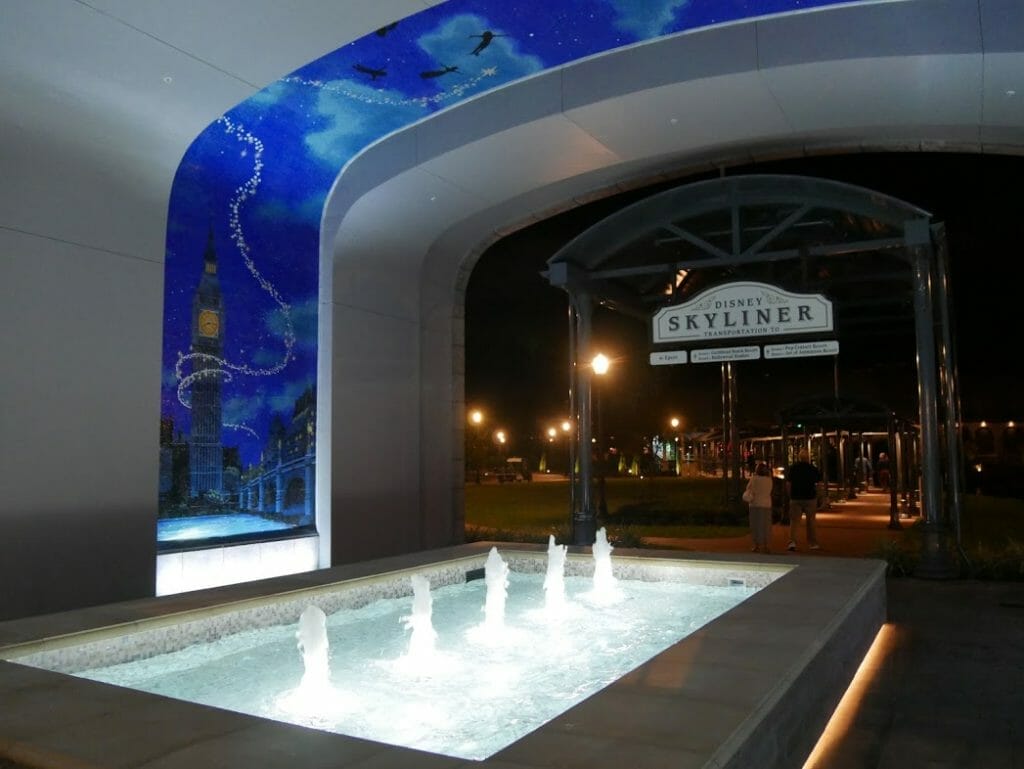 The kid's splash pad is amazing and beautifully themed with super fun little slides and wading areas, and Riviera is right on the Skyliner route to Epcot.
This means that you can get to both Epcot and Hollywood Studios without ever stepping foot on a bus, and the hotel itself was designed with the right amount of Disney magic that means the murals are of popular fairytales and Disney characters.
This would be a particularly magical option if you're visiting Epcot at Christmas or Hollywood Studios at Christmas, as both have lovely festive offerings and Riviera puts you right in the heart of the action.
Hey! Want more of our expert Disney guides? Check these out!
Get the All-American Travel Secrets!
Don't miss out on America's hidden gems!