Hammocks in the sun.
Old watering holes.
Songs of the old South filtering through the walkways.
In this Port Orleans Riverside review, we're going to discuss why Disney world's Port Orleans Riverside might just be the best moderate resort on property.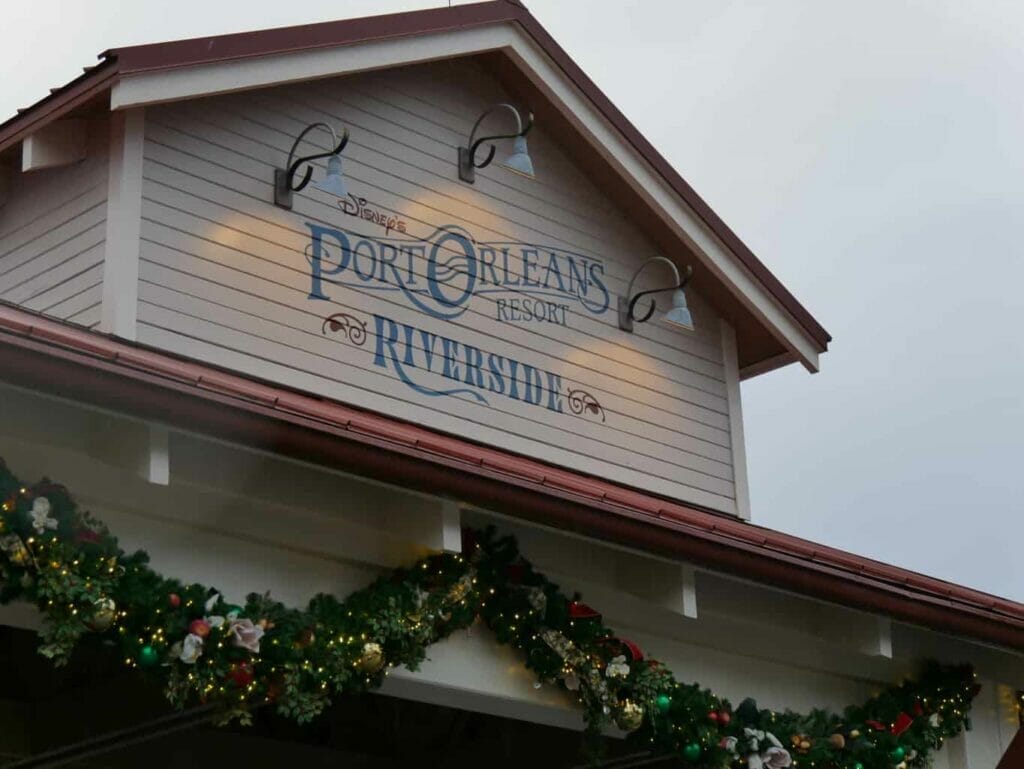 Disney's Moderate resorts cater to a very specific subset of Disney visitors, namely those who either can't stomach or can't afford the sky high Deluxe prices while still wanting more amenities and immersive theming than the values.
I'm an equal opportunity Disney goer and have learned to appreciate each resort category (you can check out my amazing review of the time we were upgraded to Club Level from Standard at Animal Kingdom Lodge), and the time we didn't enjoy our stay at Caribbean Beach Resort, but Port Orleans Riverside blew me away with its theming, room quality, amenities and easy water access to Disney Springs.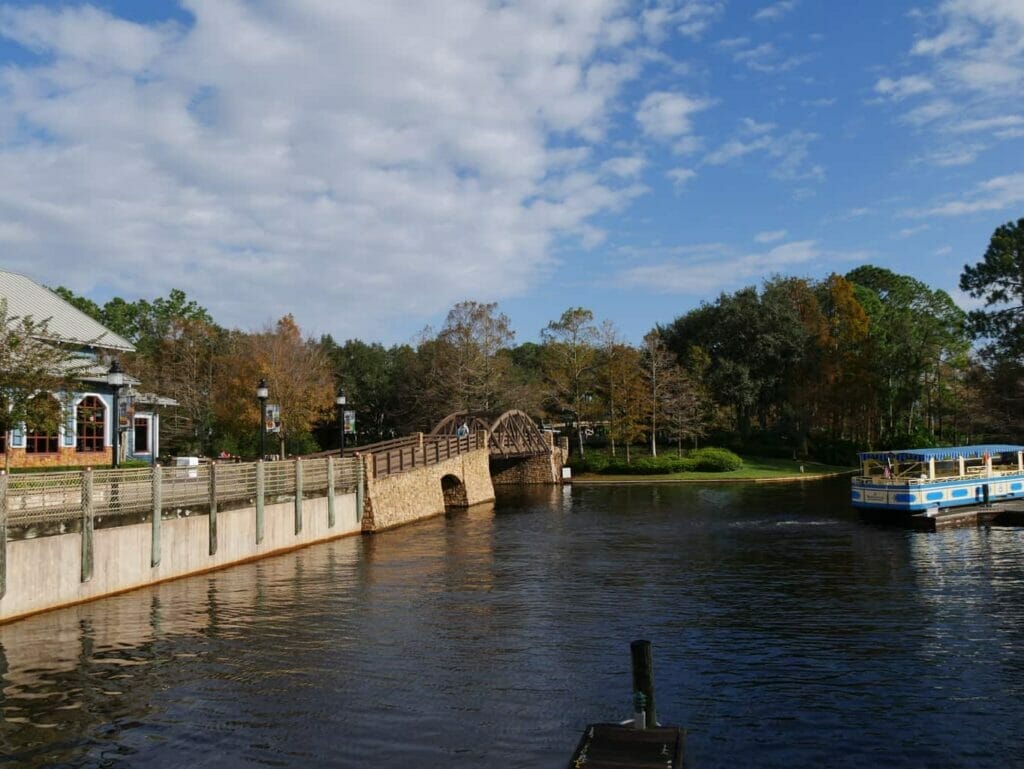 Through this Port Orleans Riverside review, I'll walk you through each aspect of the resort so you can decide for yourself if it's somewhere you'd like to stay, as well as touch on the differences between Alligator Bayou and Magnolia Bend, the special Port Orleans transportation options and which pool you should hit up for daily activities.
Hey! Want more Disney World resort reviews? Check these out!
What to Bring to Port Orleans Riverside
When packing for a Disney World vacation, you should never forget the essential items listed in this post , but you should also consider what you should bring when you're actually staying on property in addition to, you know, your regular clothes.
Okay, so this one is pretty much just because I love a family in matching Disney t-shirts and think the perfectly placed t-shirt is one way to get yourself upgraded at Disney World hotels (read my tips on that here) and spread a little Disney magic, but you get bonus points if you're wearing shirts geared towards the actual resort you're staying at.
Or opt for already-made adorable Disney t-shirts like these ones for families and these ones for couples and then boom, job done.
Even if you're traveling in December, there is a chance that the pools will be warm enough to swim in or you'll want to find ways to stay cool at Disney World.
In fact, all of Disney's resort pools are heated – the difference is if the air outside is cool enough to make you try and stay underwater as much as possible or not.
But seriously, swimming at a Disney resort is really the hallmark of a relaxing Disney vacation for many families, and if nothing else you should take a dip at least once during your stay to say you did it.
So deck the kids out in these Mickey swim trunks and princess bathing suits and get your cutest Minnie Mouse suit on so that you can all frolic in the perfectly heated fake waves and shoot water cannons at each other.
Fold-down storage options
If you're traveling for more than a couple of days, being able to unpack is one of the best ways to feel like you're actually on vacation and not just passing through.
Many families swear by fold-down organizational boxes like these ones to make it easier for the kids to have their own space in the drawers.
You can also get really cool ones like this for hanging shoes and toiletries.
Being able to put the suitcases away just makes it a more memorable and fun vacation all around, so shove those carry-on luggage bags away while you're partying it up at the happiest place on Earth.
Flip flops
You might not choose to wear flip flops to the parks, and I wouldn't suggest that you do, but when you want to go swimming at said resort pool, you're going to want something on your feet to get you from the room to the pool.
These awesome Mickey ones are perfect for the whole family, or go super glam and make everyone jealous by wearing these.
Water bottles and easy snacks
If you're on one of the higher levels of the Disney dining plan, you probably don't need to worry about running out of snacks due to all of the snack credits you get, but if you're paying as you go and trying to save money at Disney World, you should stock up on bulk purchases of water bottles and grab-and-go snacks so you're not constantly eating in the food court.
Riverside Mill Food Court is great, don't get me wrong, but when you have a super early wake up call for your Fastpass or you want to rope drop, sometimes the fastest way to get out is to just shove a banana in everyone's hands and grab your favorite water bottles for Disney World and take off.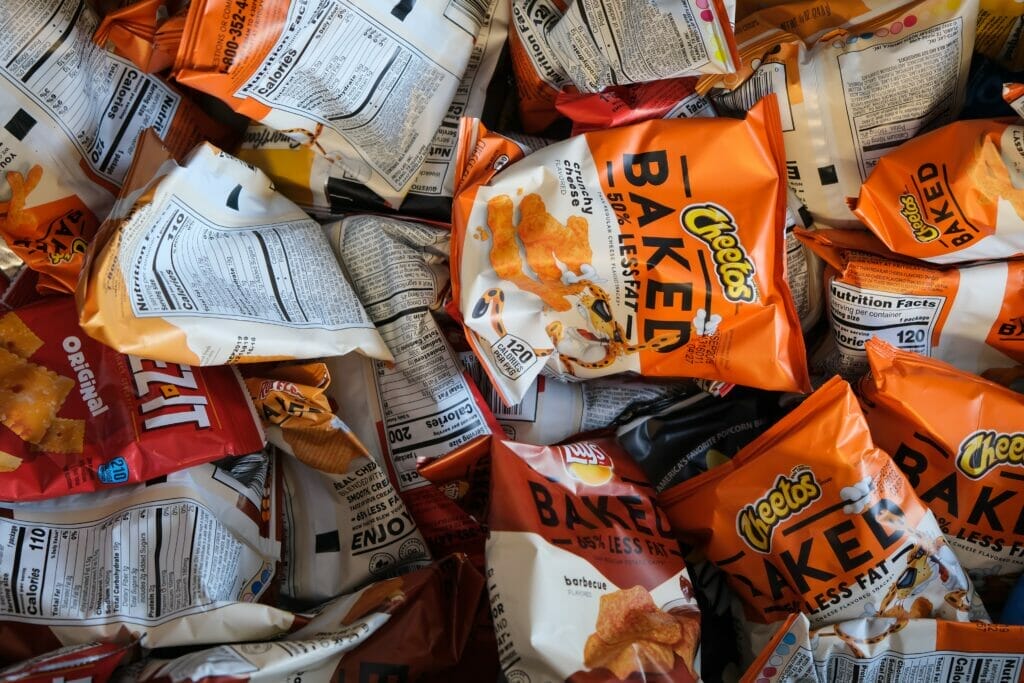 As much as you love your family, it isn't likely that you all sleep in the same room every night.
Port Orleans Riverside doesn't have any one bedroom accommodation, which means it's all standard hotel room style, sometimes sleeping as many as five.
I use these ear plugs all year long and absolutely love them, but you could also go for these which mold to your ear.
These will help if you have a snorer in the family, and the bonus is that if your next door neighbors like to jump around on the bed at night screaming about how much they love Disney, you'll have some protection.
As much as Disney resorts rock, they don't always have the thickest walls and you don't want to hear anything you don't want to be hearing IF YOU KNOW WHAT I'M SAYING IN MORE WAYS THAN ONE.
Power strip
No matter how many plugs a resort has put into their rooms, somehow you'll always run out.
We just live in a technological world where each family member has 6 things that need to be plugged in and charged overnight.
Travel with a power strip like this one and boom – your charging power just multiplied and you're not having to sneak attack your husband by unplugging his camera in the middle of the night to plug in your phone.
Booking Port Orleans Riverside
The easiest way to book Port Orleans Riverside is straight through Disney.
If you also need tickets, you an add them through Disney or check out Undercover Tourist which offers authentic Disney tickets, often at a discount.
Port Orleans Riverside Lobby
When you first walk into the Port Orleans Lobby, you feel as if you've stepped into a time where you should be calling everyone "Darlin" and blessing their souls.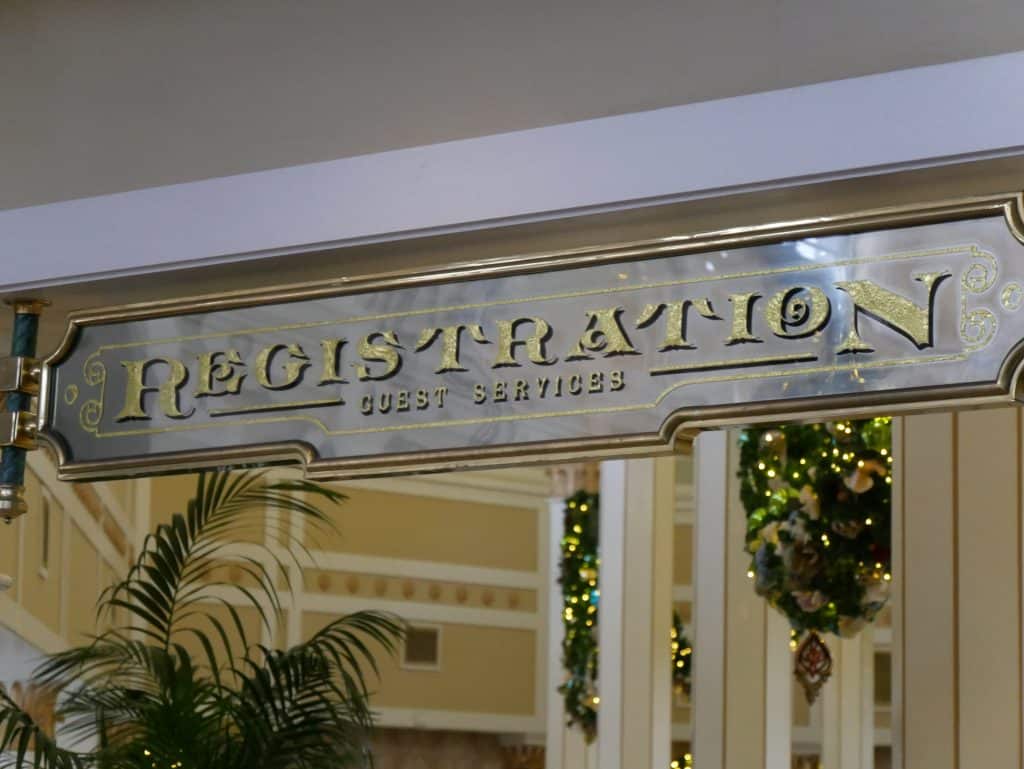 The interior is sophisticated while still being comfortable.
It's not cold or unwelcoming, but a space where the whole family can unwind while whoever drew the short stick can stand in line and check-in.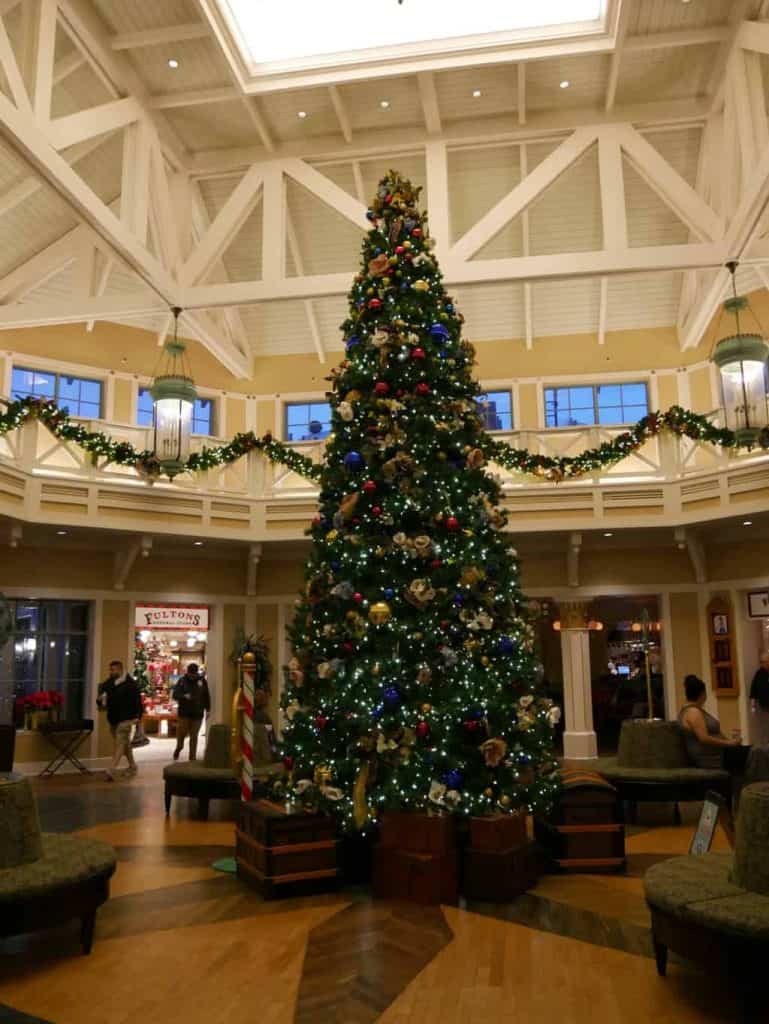 The check-in desks and line is easily navigated and also, gorgeous, so that's another win for this resort.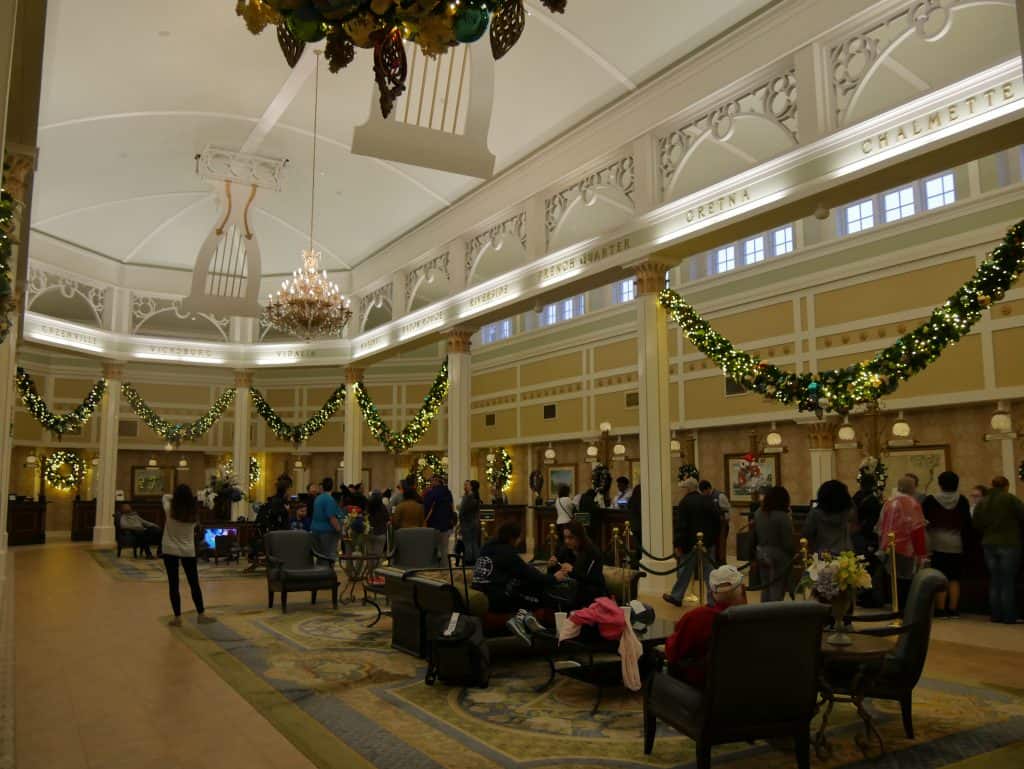 We visited Port Orleans Riverside during Christmas, and seeing the decorations and awesome tree in the lobby really put me in the Disney spirit.
If you're doing the Disney World resort hopping challenge, this is a lobby you'll fall in love with!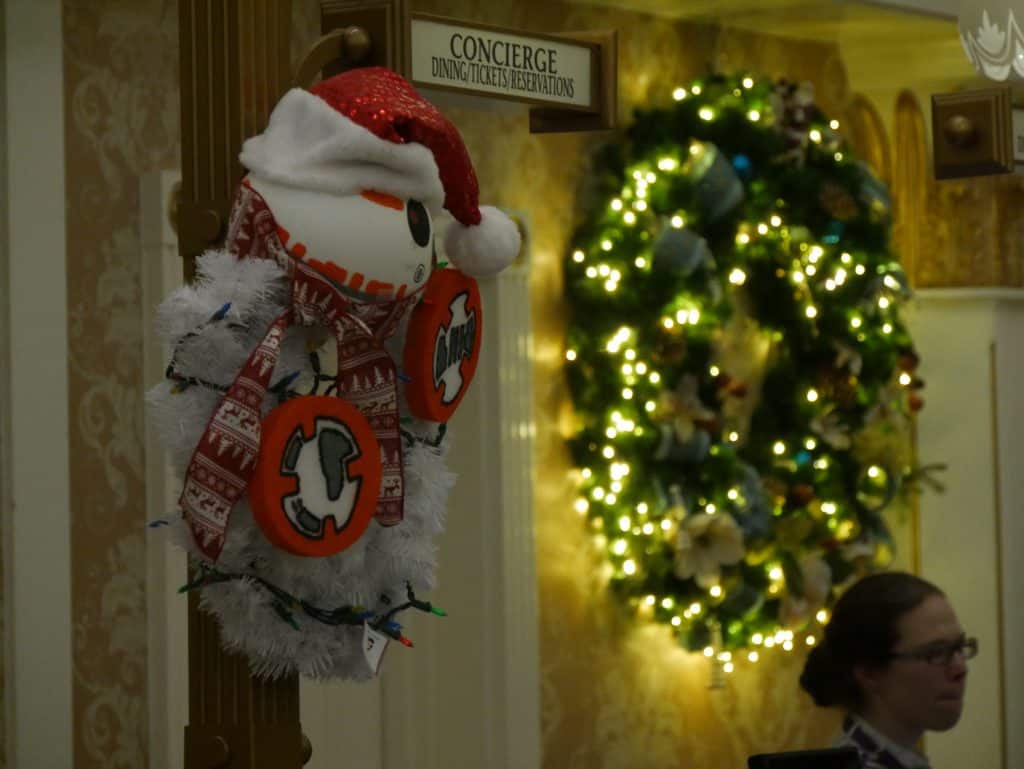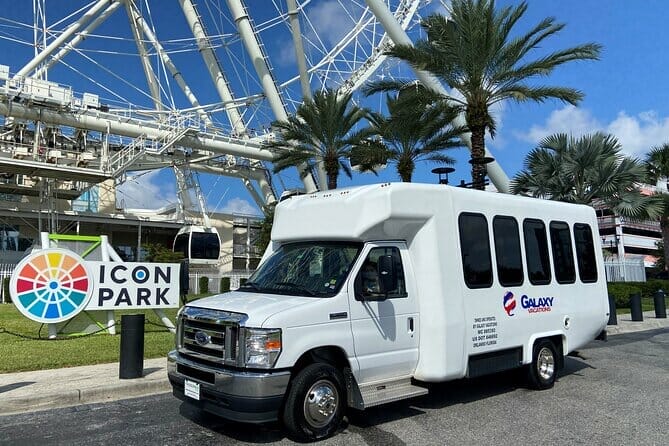 🚌Not renting a car in Orlando?
My favorite shuttle to get from the Orlando airport directly to Disney World is this one with a ⭐⭐⭐⭐⭐ rating.
Port Orleans Riverside Rooms
There are a couple types of rooms at Port Orleans Riverside, spread out between Alligator Bayou and the Mansions.
In Alligator Bayou you'll have rooms with an extra pull down sleeper bed that sleep 5 to a room, as well as rooms that sleep 4.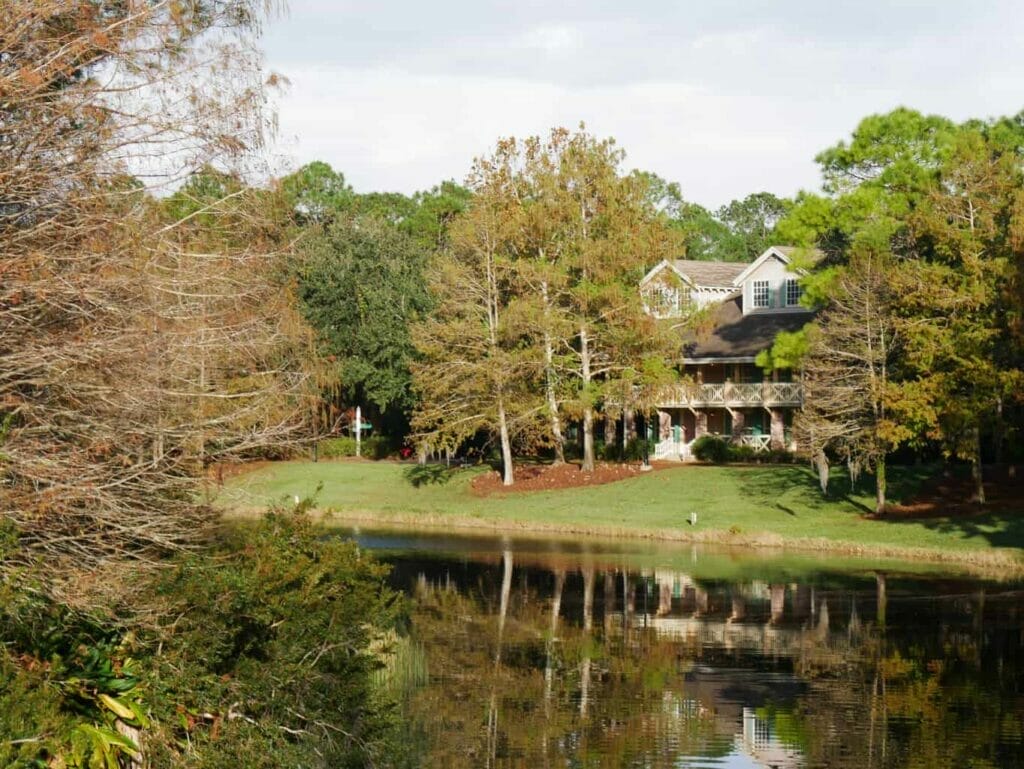 In Magnolia Bend, you'll have regular rooms that sleep 4, as well as Royal Rooms that are filled with regal colors and princess pictures for a true royal experience.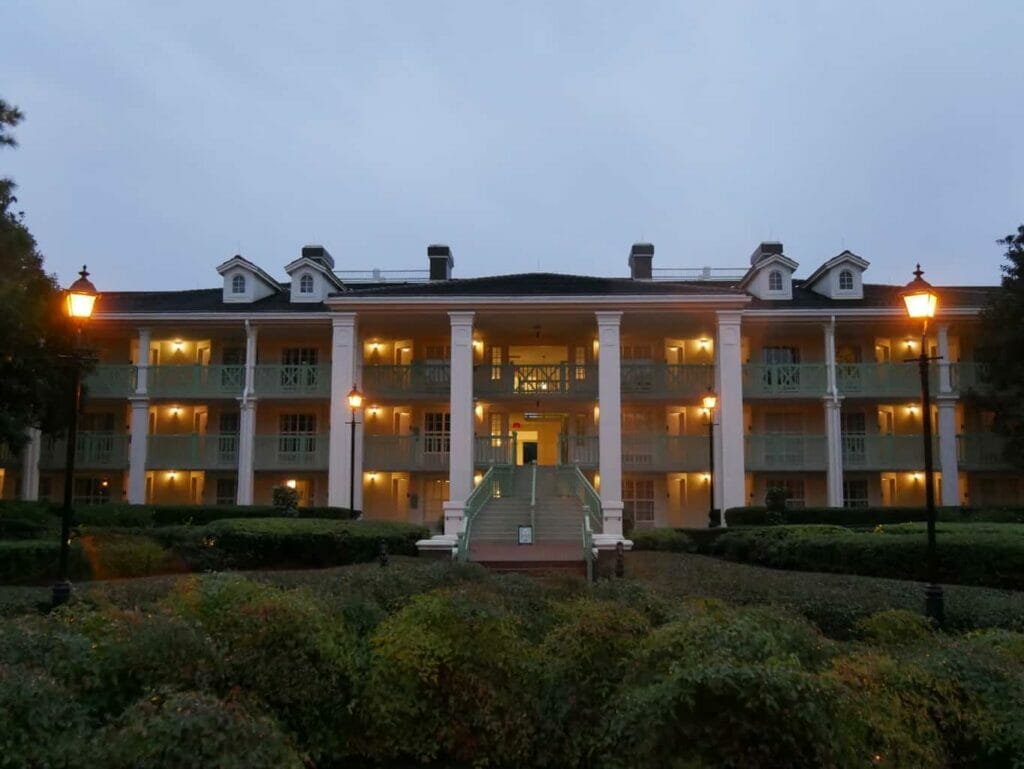 We stayed in a Magnolia Bend 4 person room and, after coming from Caribbean Beach where the rooms seemed pretty run down (see more in my Caribbean Beach review), were very impressed.
There was something about the green paint that was calming and reminiscent of southern charm.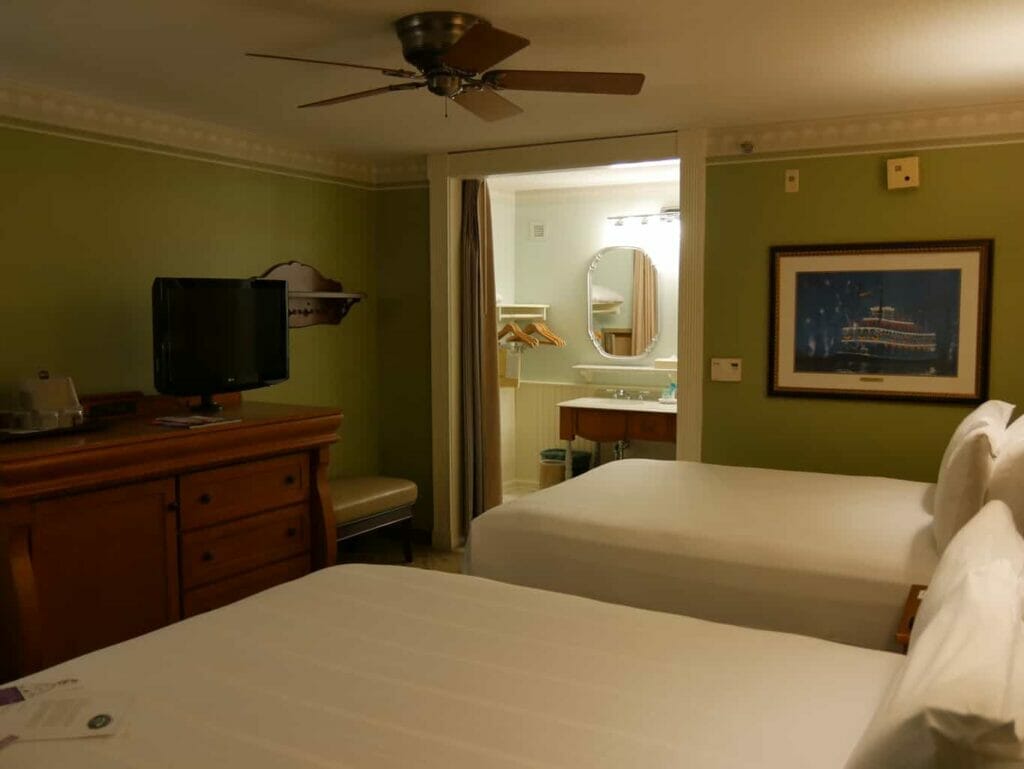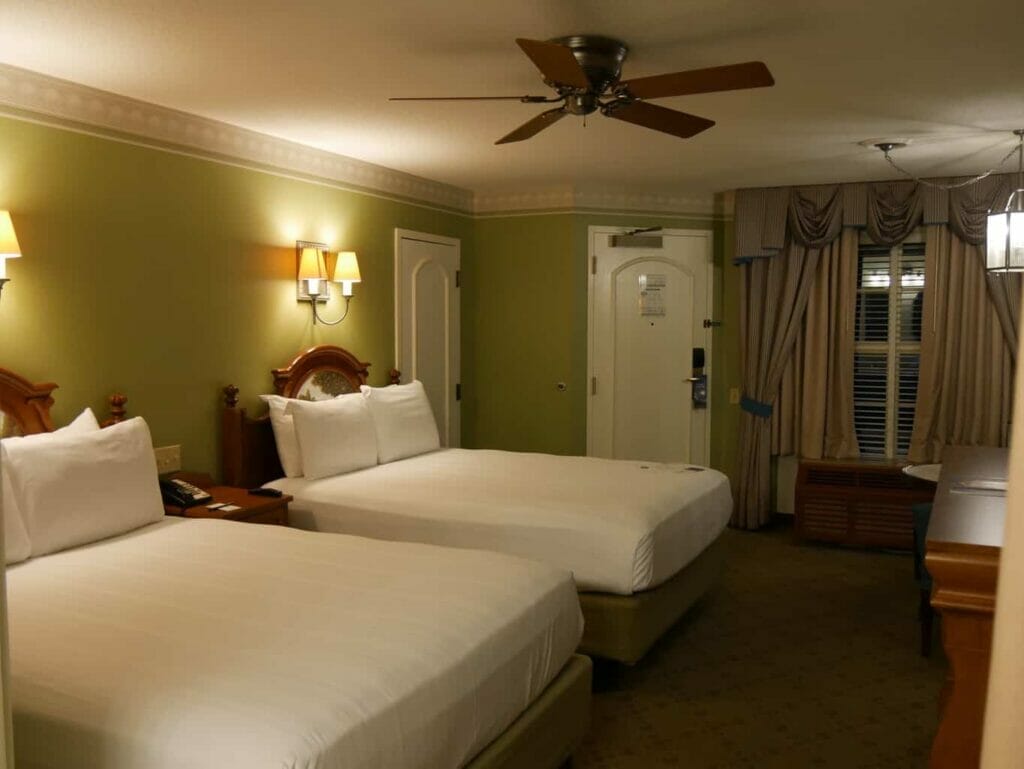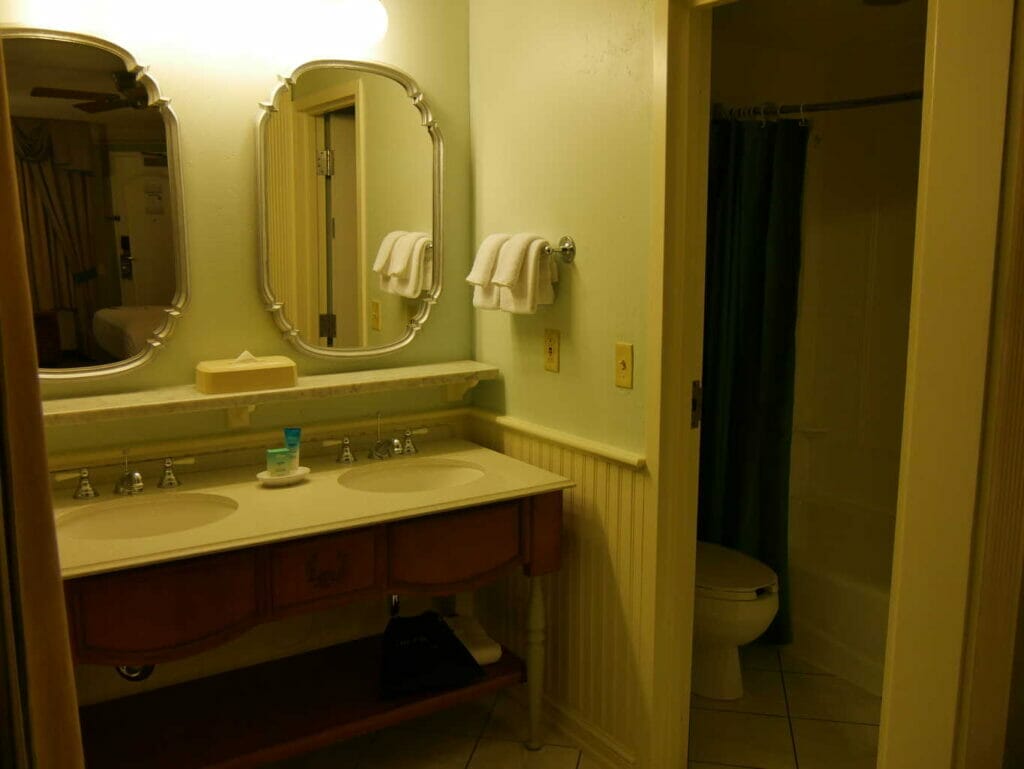 Port Orleans Riverside Boat to Disney Springs
One of the perks of staying at Port Orleans Riverside is that it, along with Port Orleans French Quarter, are the only moderates with water transportation to Disney Springs.
I've taken a lot of Disney World transportation in my time, but I had never done this boat and was immediately swept away by how beautiful and peaceful the route was.
Imagine floating down a river with Tom Sawyer as you pass mossy trees and nature at its finest.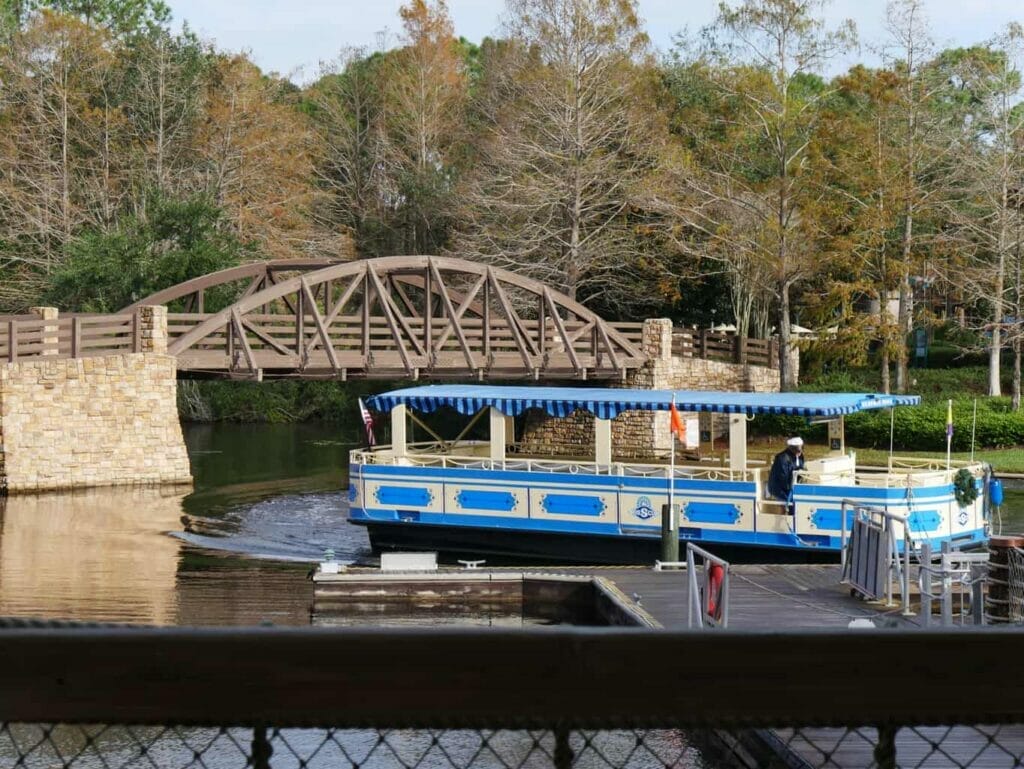 The captain was also super friendly, telling us some Disney trivia and facts about the waterways as we traveled.
Disney Springs is one of my suggested day experiences on the ultimate 7 day Disney World itinerary, and you'll have easy access!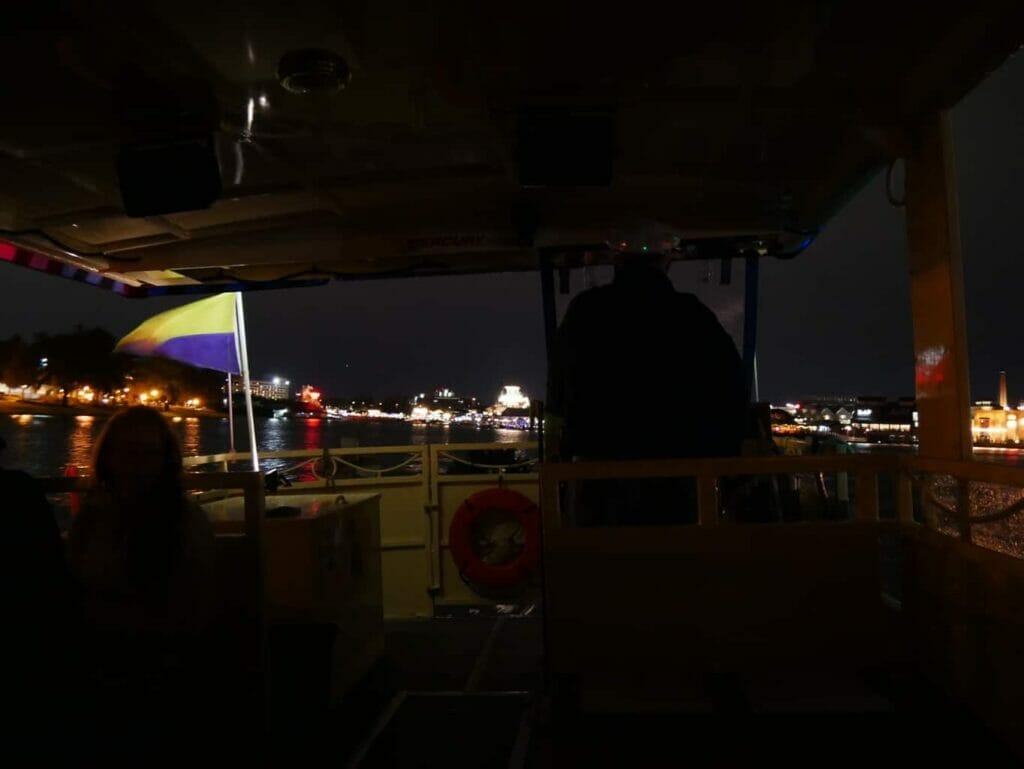 You should be aware that the boats don't run in all weather and sometimes take a bit to start running again after torrential rain due to water levels.
Technically, you could park at Disney Springs and then take the boat to Port Orleans and then take a bus to the parks if you're trying to avoid Disney parking fees.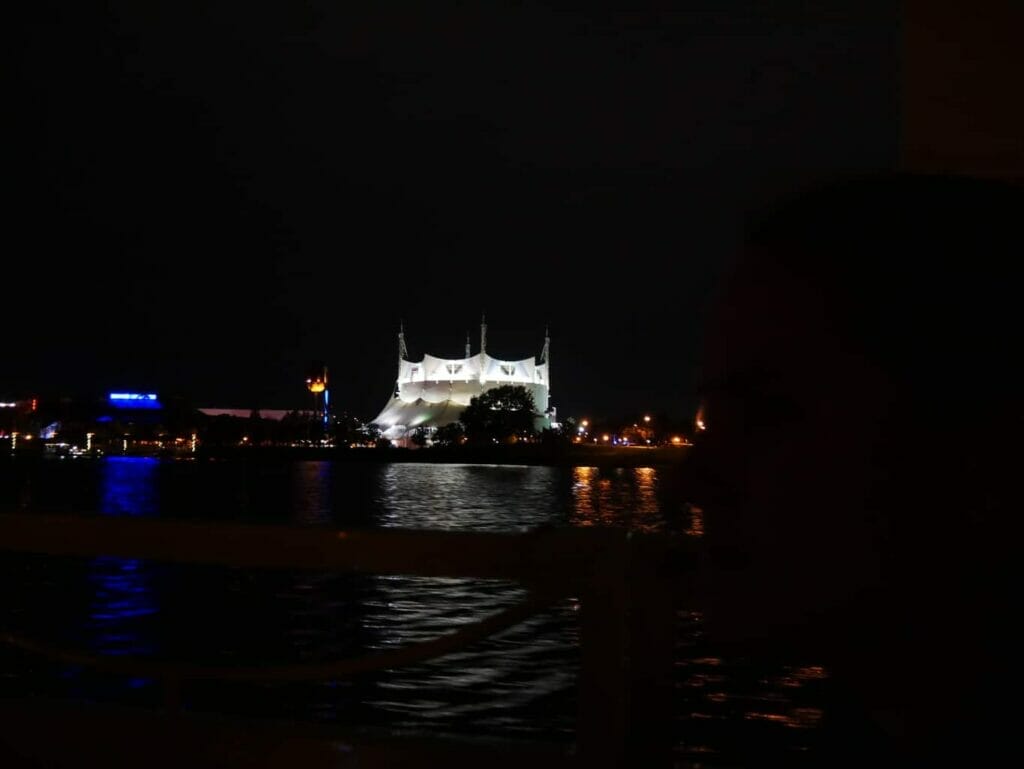 Port Orleans Riverside Transportation
In addition to the boat to Disney Springs, Port Orleans offers bus transportation to all Disney parks, and you can take a bus to Disney Springs if the boat isn't running or you're not a fan of traveling by water.
There are bus stops all across property so you don't need to go back to the main building to pick one up.
You can also take a walking path between Port Orleans Riverside and Port Orleans French Quarter, both to check out its sister resort or to make use of the amenities like the pool and quick service restaurants.
Port Orleans Riverside Cast Members
I was super impressed by the cast members at Port Orleans Riverside.
We had to wait in a relatively long line to get checked in, but once we were at the front we were checked in by the most friendly man I've ever met who took an interest in my husband's photography equipment and wanted to make sure we had a great stay.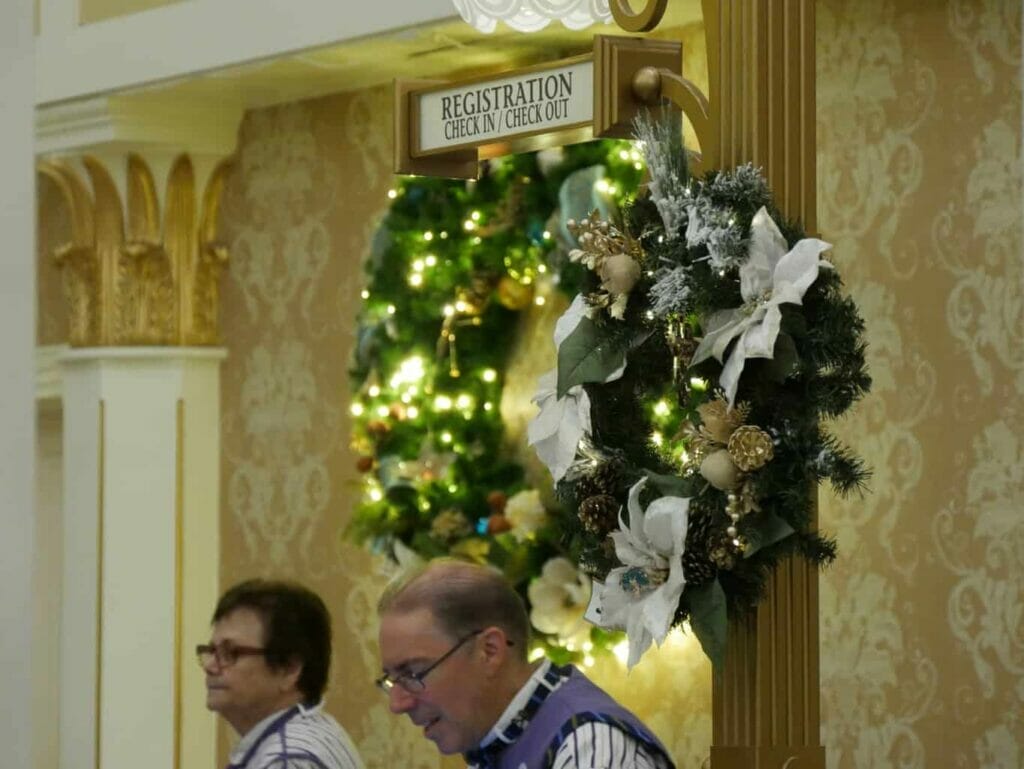 After having stayed at Caribbean Beach the night before with a cast member who gave us completely the wrong information on the dining plan and wasn't too up on what was going on at the resort, this was a welcome relief.
Concierge was also very friendly and helped us locate our bags which had been transferred over earlier in the day.
Another saving grace cast member worked in the quick service food court.
For full disclosure, at this point I was losing faith in Disney magic and the torrential rain of the day that had completely ruined my plans was not helping.
We went to purchase our meals using our quick service credits and I was pretty bummed that it came with a drink that I really didn't want, as dessert is more my thing.
Somehow, in his infinite wisdom, the cast member knew this and pointed out that I could get a dessert instead of a drink and it would be completely fine.
I looked at him with wide eyes.
"Are you serious? What desserts can I get?" I asked.
"Anything!" he said.
I almost cried of happiness and knew I was headed straight for the cookie ice cream sandwich line.
"I'll just go put this drink back," I said.
"Keep it," he said, ringing us up and sending us on our way.
It sounds over the top to say that he restored my faith in Disney magic that night, but after our run in with the Caribbean Beach cast member who gave us all the wrong information on the dining plan and then was dismissive at first when I questioned it politely, this cast member who went out of his way to help us get the most from our dining plan credits without us even asking was exactly what I needed to cry tears of happiness rather than the tears of disappointment that were well on their way.
Port Orleans Pool
The main pool at Port Orleans Riverside, Ol' Man Island, is a decent pool and goods choice for families who want to take a day out to swim and relax.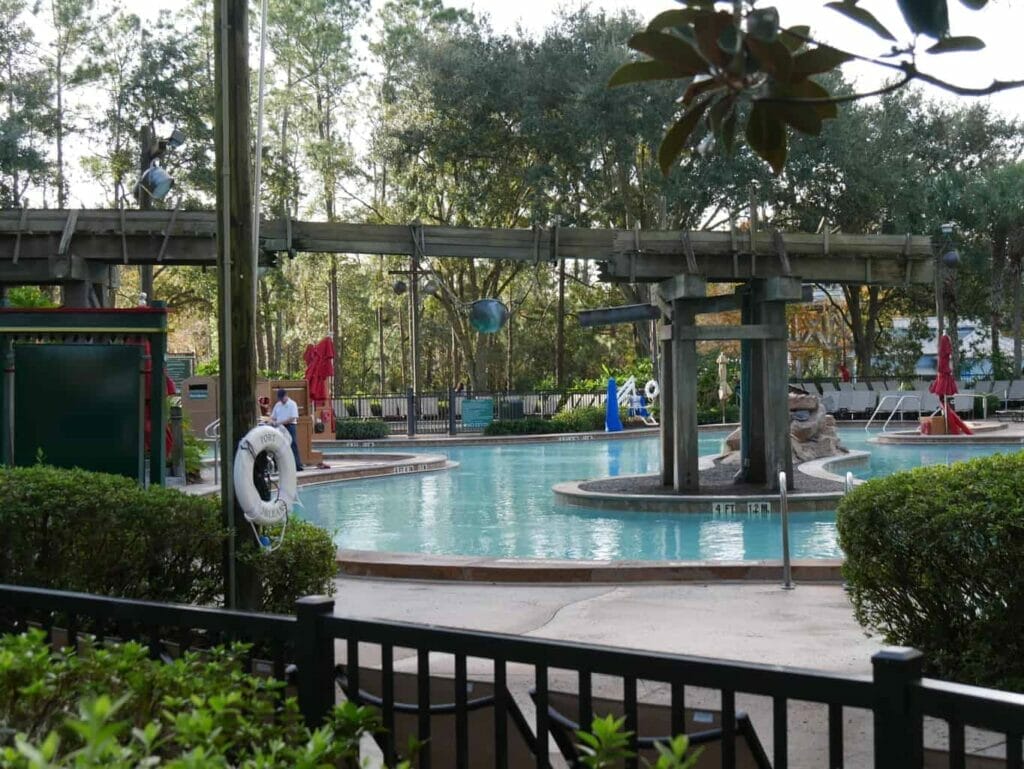 There are often activities going on, so it can get a bit loud.
If you want a little more serenity, head to the smaller leisure pools scattered around the resort.
Each pool is either themed to Alligator Bayou or the Mansions.
The mansion pools are rectangular with well groomed shrubs around them, while the Alligator Bayou leisure pools are a bit more "wild looking."
Port Orleans Riverside Food
Port Orleans has two major food options – a sit down restaurant called Boatwright's and a food court.
Boatwrights is a beautifully themed restaurant that serves Cajun style dishes with plenty of spice for those who like that.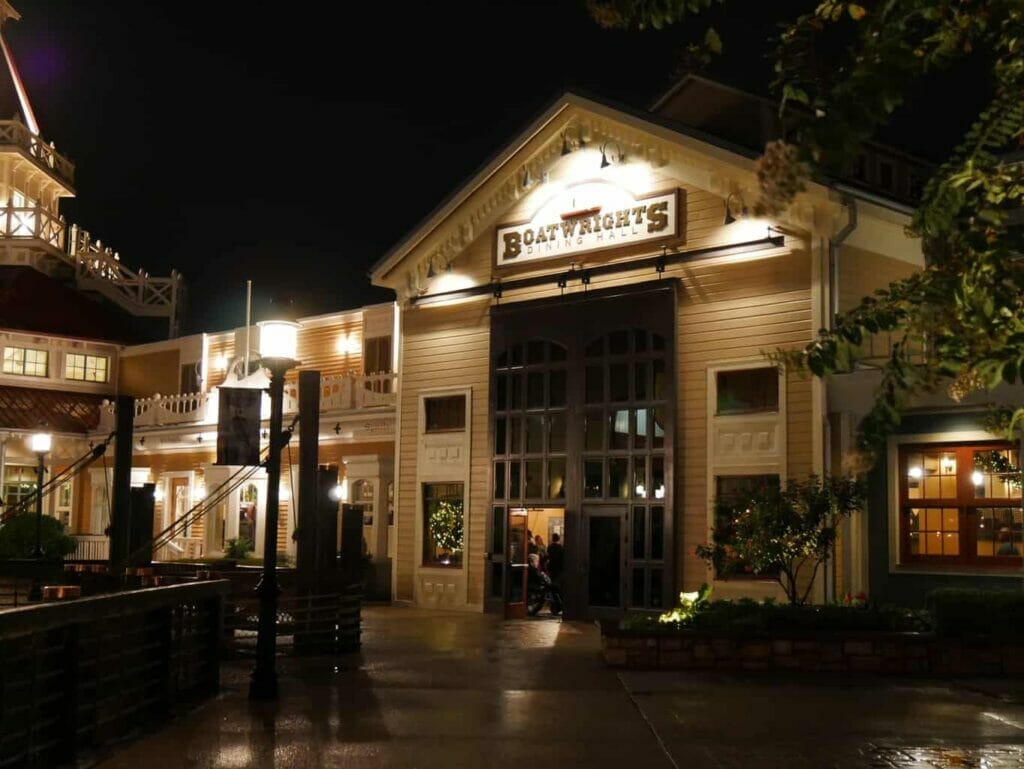 They also do some more mild options, but I would argue that this isn't necessarily the best place for picky eaters.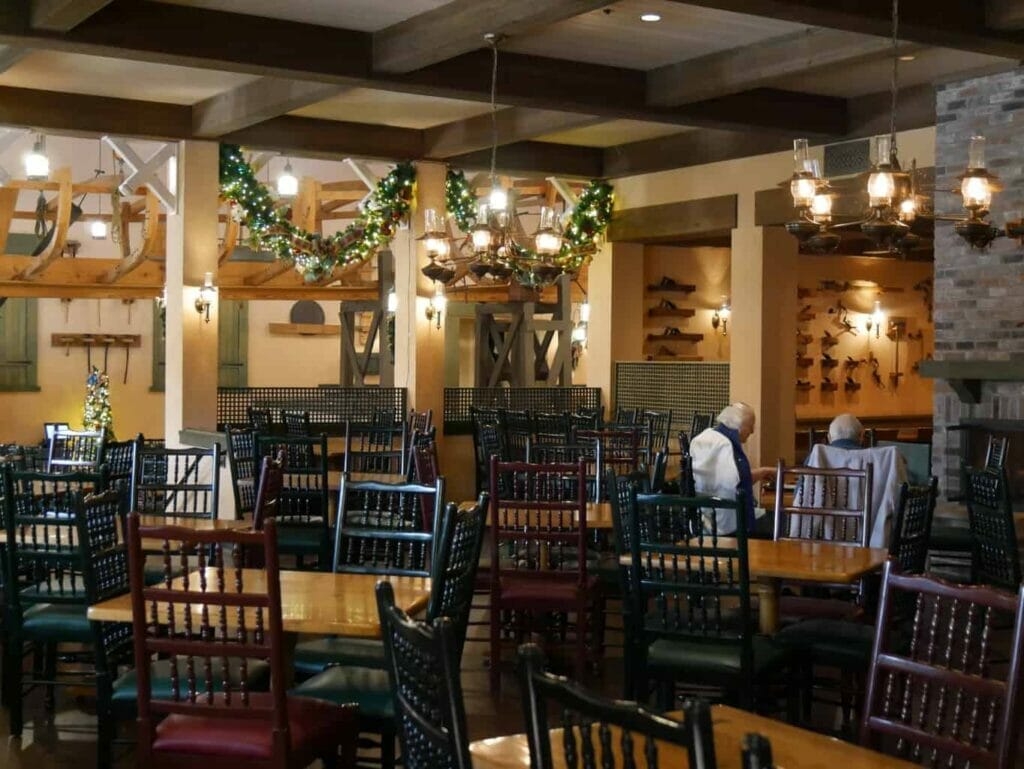 Recent reviews of Boatwrights are mixed, skewing towards positive.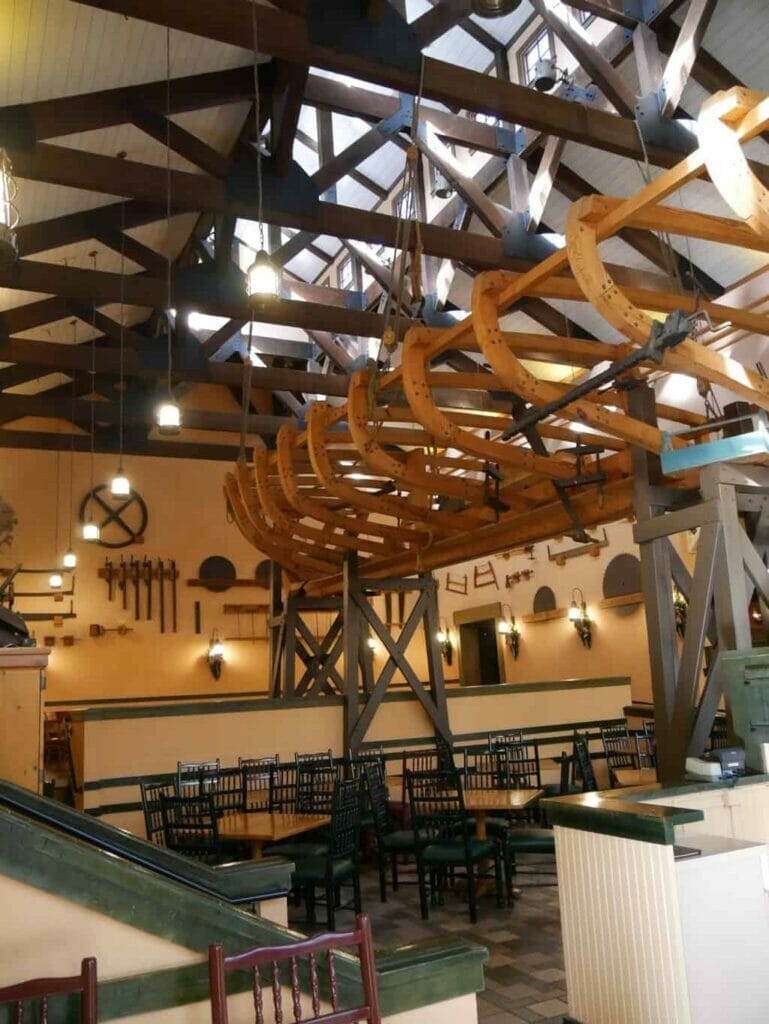 The food court is one of the best food courts I've ever eaten in on Disney property.
Moderate resorts often have larger food courts than Deluxes, and this was the case here.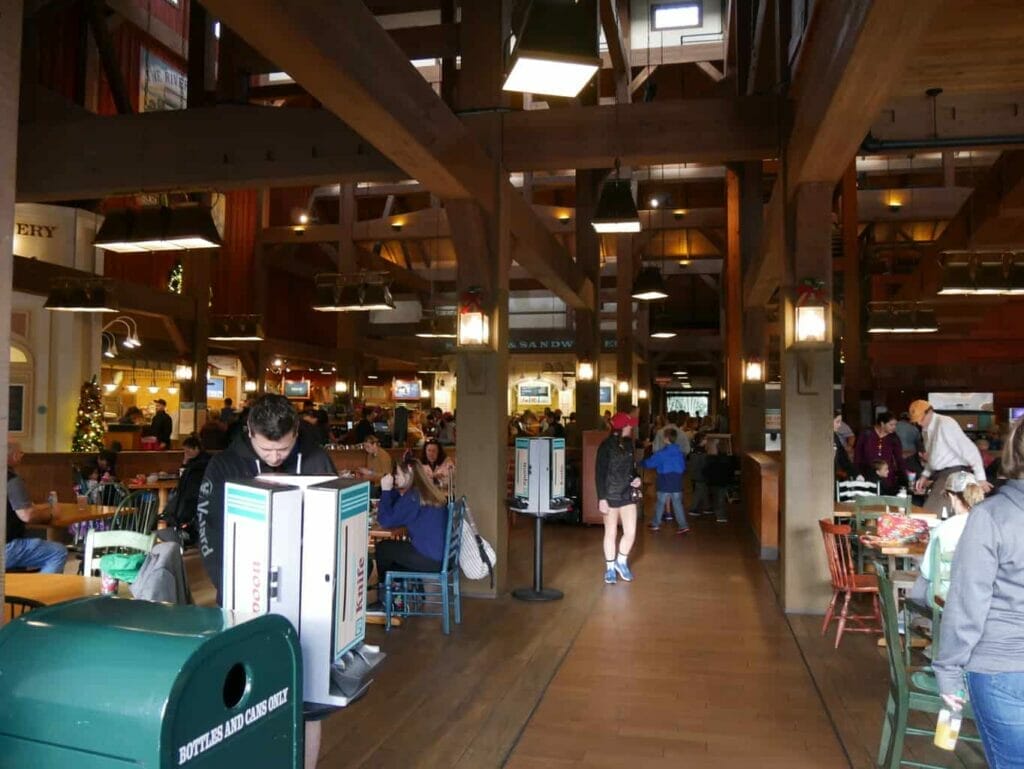 The dining area was huge and we didn't have trouble finding a seat either for dinner or breakfast.
The food options were your standard quick service options with some cool twists like a pulled pork burger, and the bakery section was to die for.
Apple cobblers, ice cream sandwiches, pie – yes, yes, yes!
We weren't planning on coming for breakfast there, but after our great dinner experience decided to do it, and I'm glad we did.
The food isn't gourmet, of course, but the atmosphere is great and the food good enough to satisfy us before heading out for the day.
If you're out by the main pool, you can also stop by the pool bar, Muddy Rivers, for some alcoholic and non-alcoholic drinks.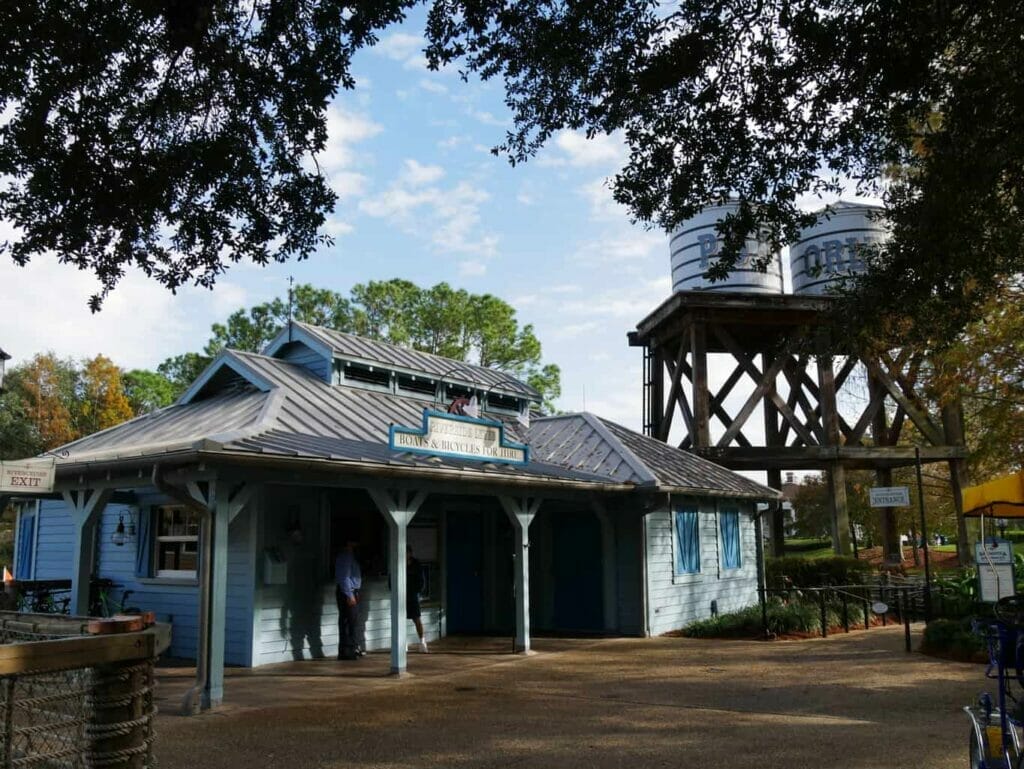 Port Orleans Riverside Activities and Amenities
One of the reasons I was so excited about staying at Port Orleans Riverside was all of the extra activities there are to participate in.
Of course, with torrential rain, this was a lot harder to accomplish, but we did go around exploring what's on offer.
If you're a nature person, you'll fall in love with the walking trails that take you to Port Orleans French Quarter, as well as the Fishin Hole activity where you can fish in the river and watch the world pass you by.
The sheer amount of space here also makes it a perfect place for someone traveling to Disney World with anxiety as you'll not feel trapped in and can do other things if you don't feel up to the parks that day.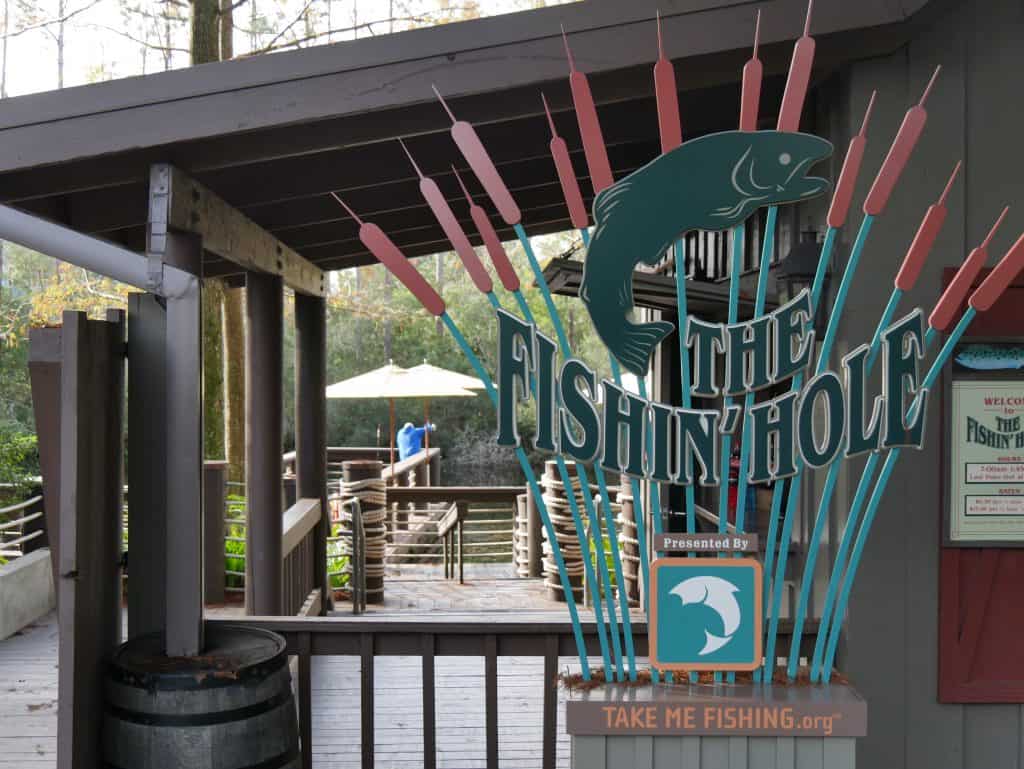 Those traveling to Disney with non-Disney fans will also find that it might be easier to get them to come around to your idea of vacation when they can chill out at the resort and keep themselves occupied while you go rope drop to get a boarding pass to Rise of the Resistance for the fifth time.
For those of you with small children, you'll feel right at home at the playground right near Ol' Man Island, and you can also go do s'mores at the campfire that takes place each night.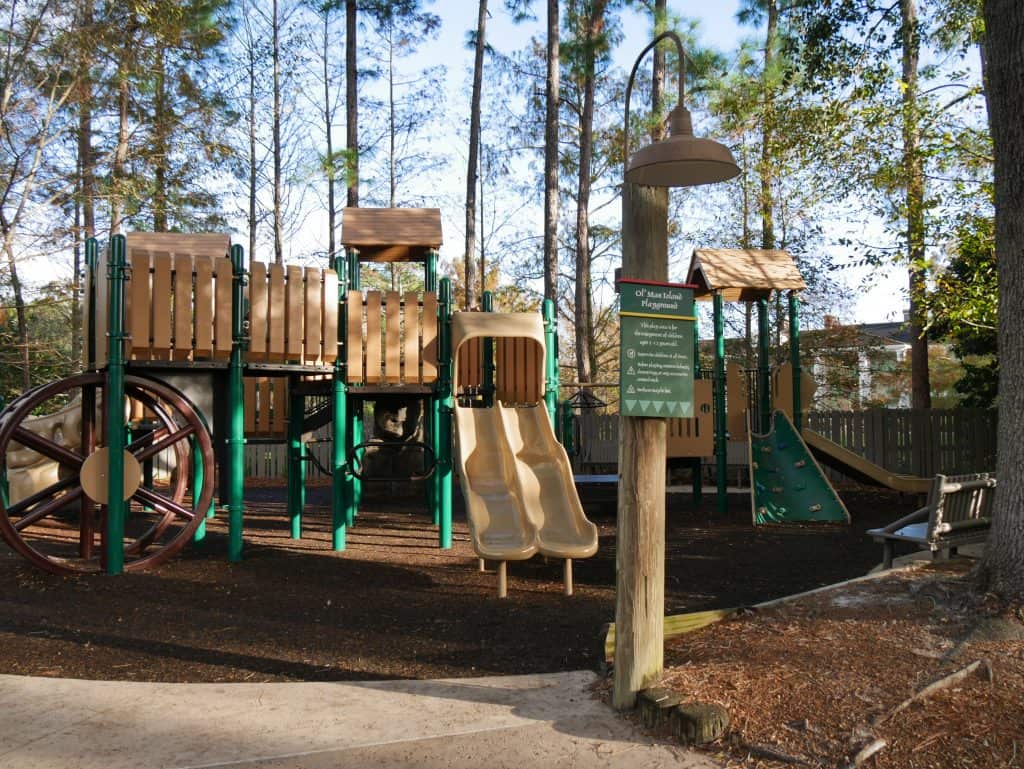 There's also a nightly showing of a Disney movie, which is outdoors in good weather and in the food court when the weather takes a turn.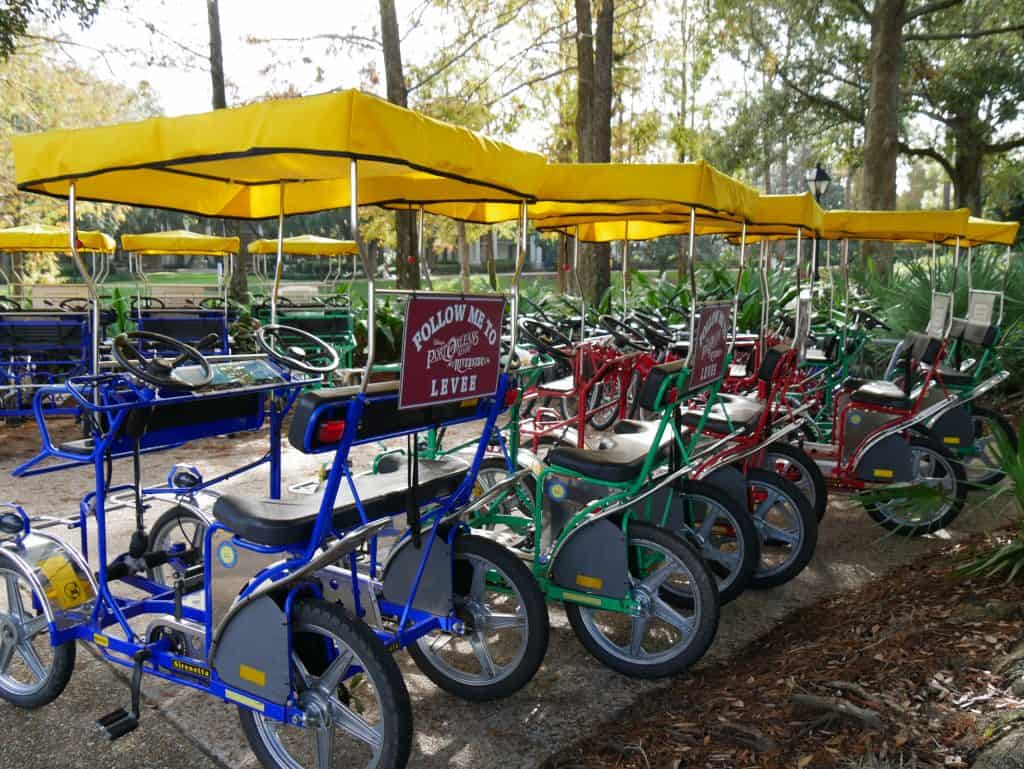 For a romantic jaunt through the area, you can rent a bicycle or one of these awesome modes of transportation to wheel your way through property and smell the fresh air.
When you're ready to get your night started, you can head to the River Roost Lounge to see YeeHaw Bob perform his musical act – this is a real treat and highly recommend amongst Port Orleans Riverside lovers.
Oh, did you mention that I didn't even mention going to the Disney parks?
If you're looking for a Disney staycation, Port Orleans Riverside has you more than covered!
Port Orleans Riverside Theming
I have stayed at many a Disney resort, and I have to say that the theming at Port Orleans Riverside is one of the best and one of the most immersive.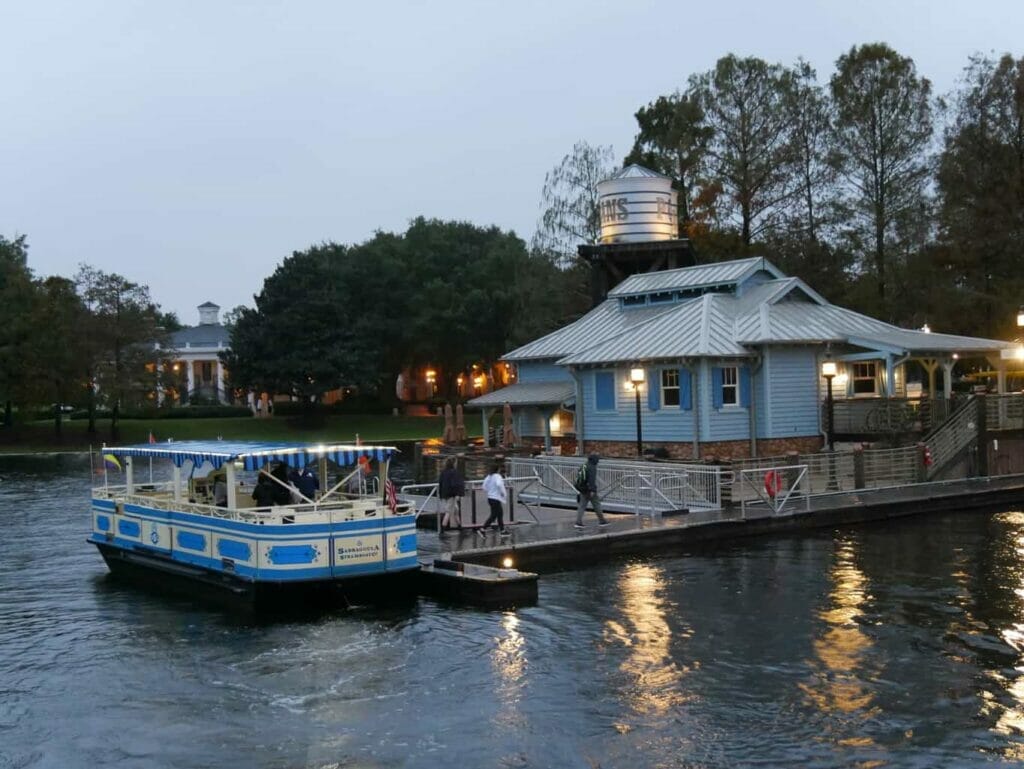 I was initially worried about the theming, as someone who grew up very familiar with the south, I thought perhaps it would just feel like being home, but not in a great Disney way.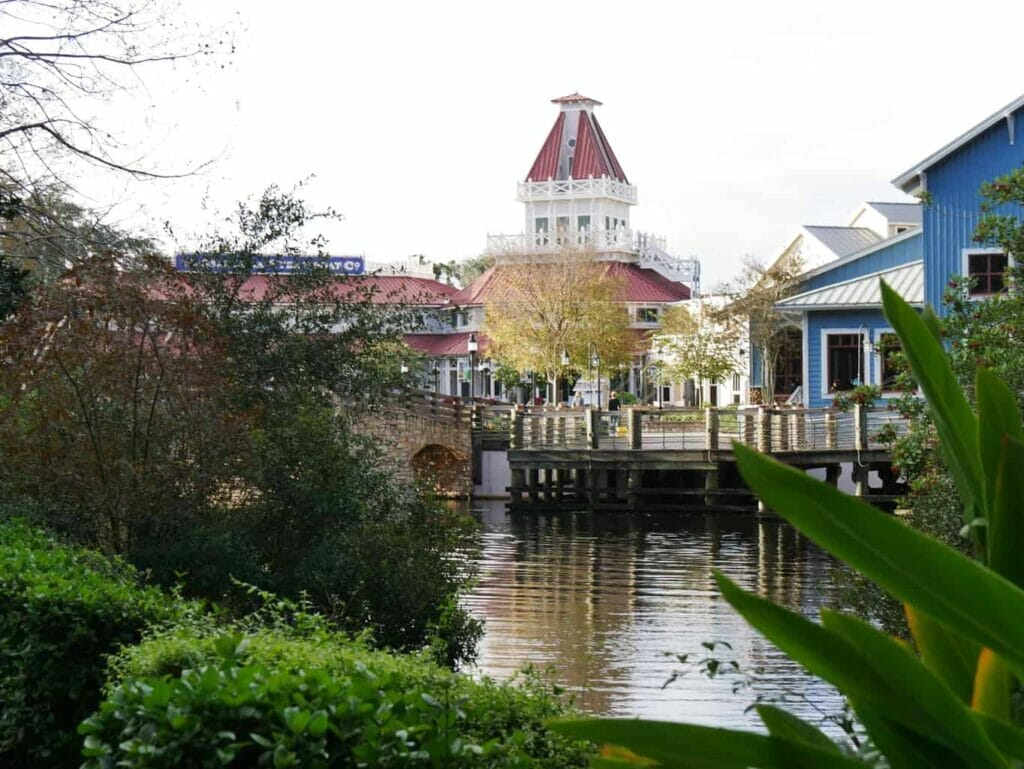 I couldn't have been more wrong.
This is the Disney idealized version of the south, and it was both relaxing and different enough from my own experiences to make me feel like I was truly on vacation.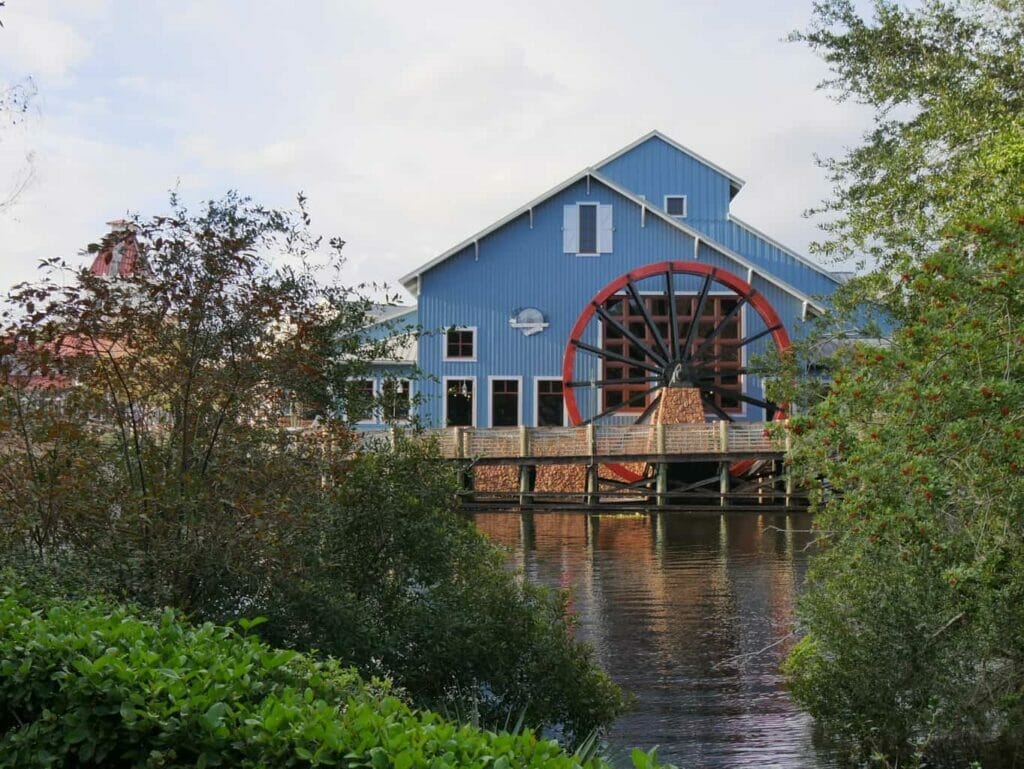 I'll talk more about Alligator Bayou versus Magnolia Bend in a minute, but suffice it to say that the theming was carried through all aspects of the resort from the dark wooden boardwalk to the natural foliage growing on the paths to the water wheel in the food court.
Everywhere you looked, you were just blown away by how beautiful the property is.
I would even go so far to say I prefer Port Orleans to some Deluxes.
Alligator Bayou versus Magnolia Bend
There are two main theming areas at Port Orleans Riverside, Alligator Bayou and Magnolia Bend.
And I came across the question, "should I try to stay in Alligator Bayou or Magnolia Bend?" so many times on forums before our trips.
There are a couple of ways to guarantee staying in one or the other.
If you have five people to a room, you'll be staying in Alligator Bayou as this section has the rooms with a fifth sleeper option.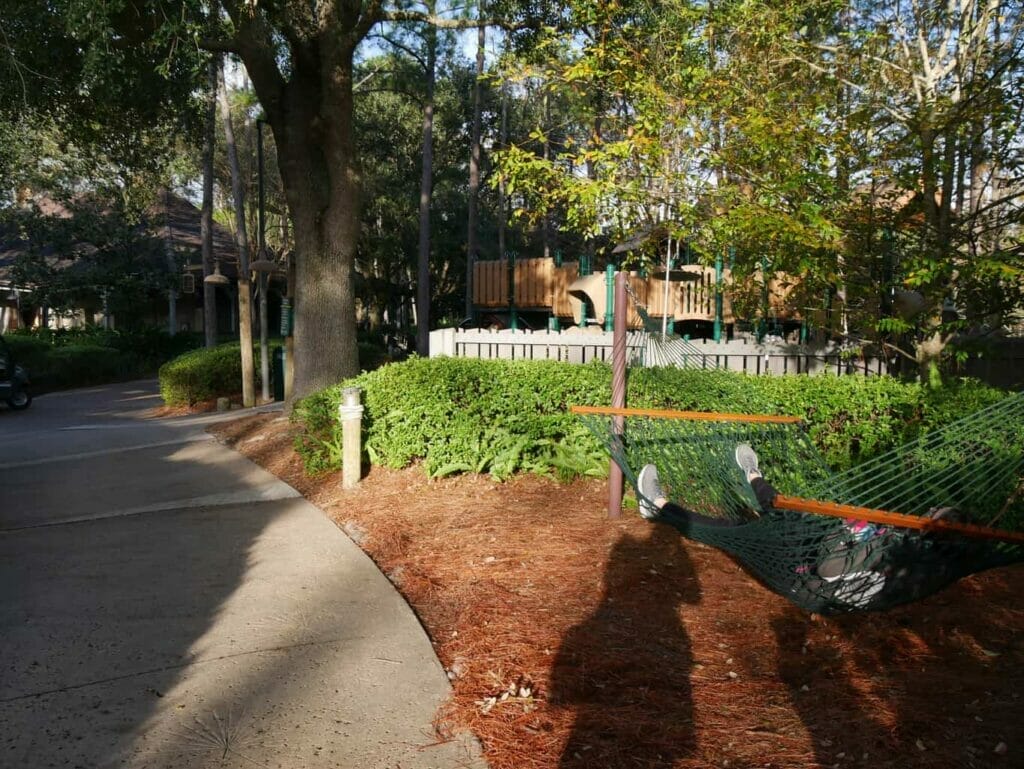 If you have booked a royal room, you'll be staying in Magnolia Bend.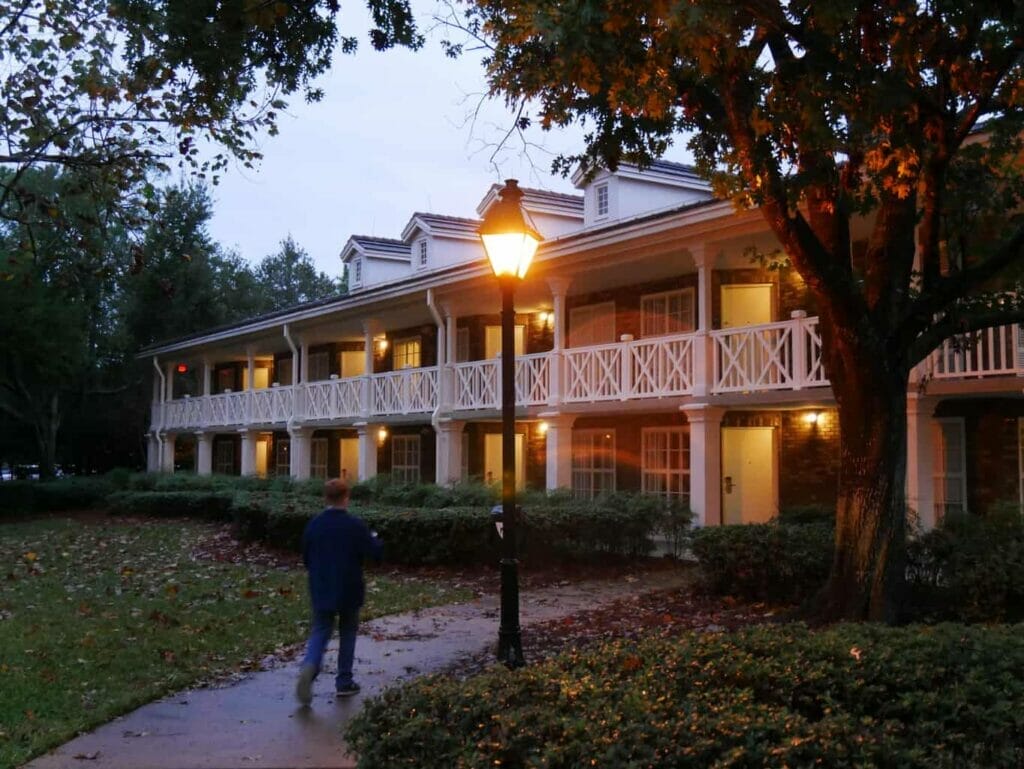 Other than that, you can try to request your preferred area ahead of time, but where to choose?
I had initially had my sights set on Alligator Bayou for its rustic charm, but we were put in Magnolia Bend in a ground floor room.
And guess what?
It was great.
I shouldn't have worried, as Magnolia Bend rooms also have a southern charm to them and you can't deny that the mansion theming is beautiful in its own way.
I also worried that being put in one section or the other meant that we couldn't easily explore the theming of the other areas, and that was so wrong.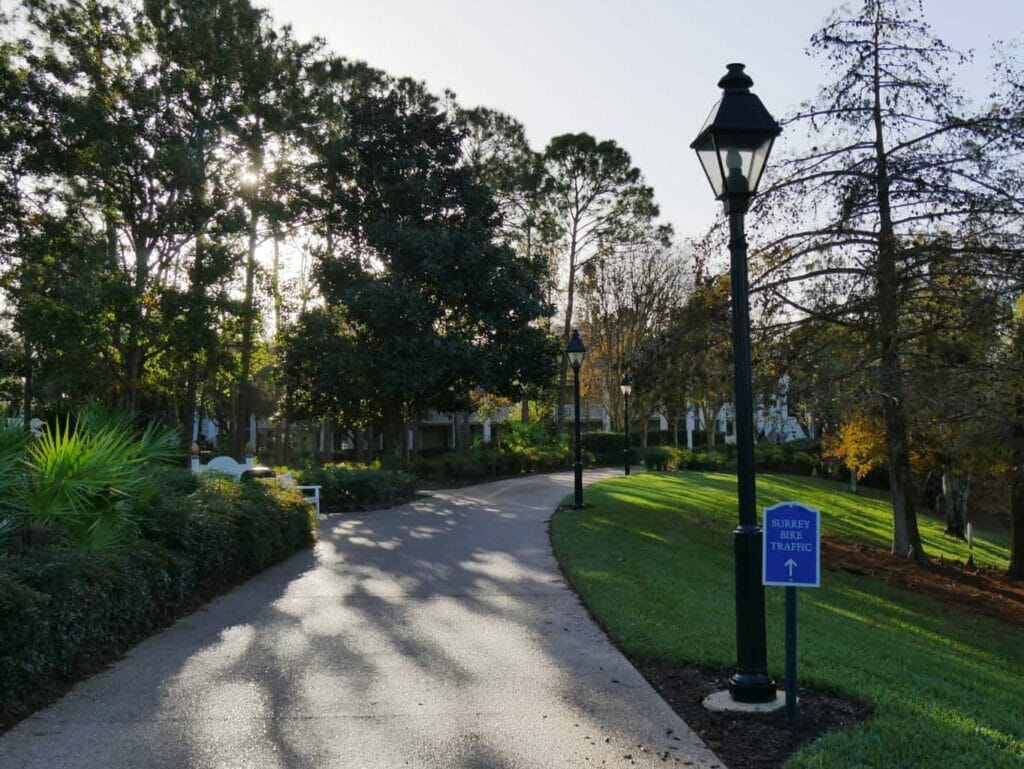 One different turn on our way from our room to the pool and suddenly we were in an Alligator Bayou section soaking up the natural theming and laying on a hammock.
The whole resort is yours to explore and make yourself at home, no matter which themed room you sleep in at night.
Port Orleans Riverside Gift Shop
I appreciate that it may be a little weird to review the Port Orleans Riverside gift shop because, hey, isn't it just another Disney gift shop?
Aside from the fact that I LOVE a resort gift shop, I wanted to give a special mention to this one for being particularly awesome.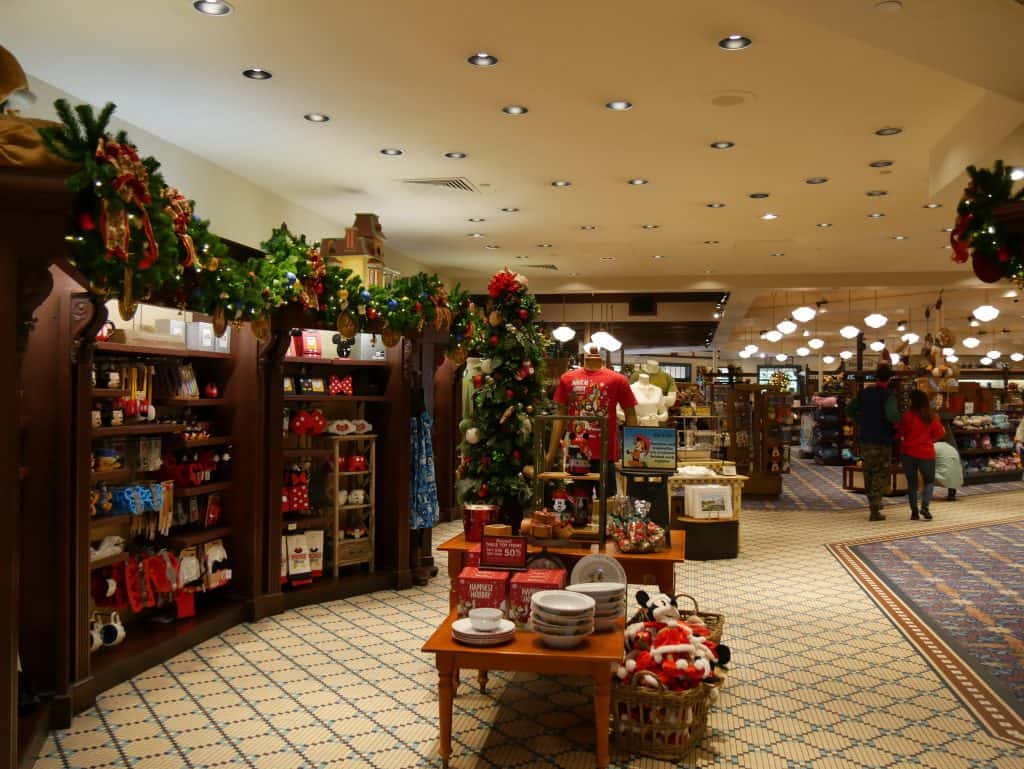 Not only is it spacious and sells lots of cute goodies, as well as Port Orleans Riverside specific merchandise, but the decor is super cute.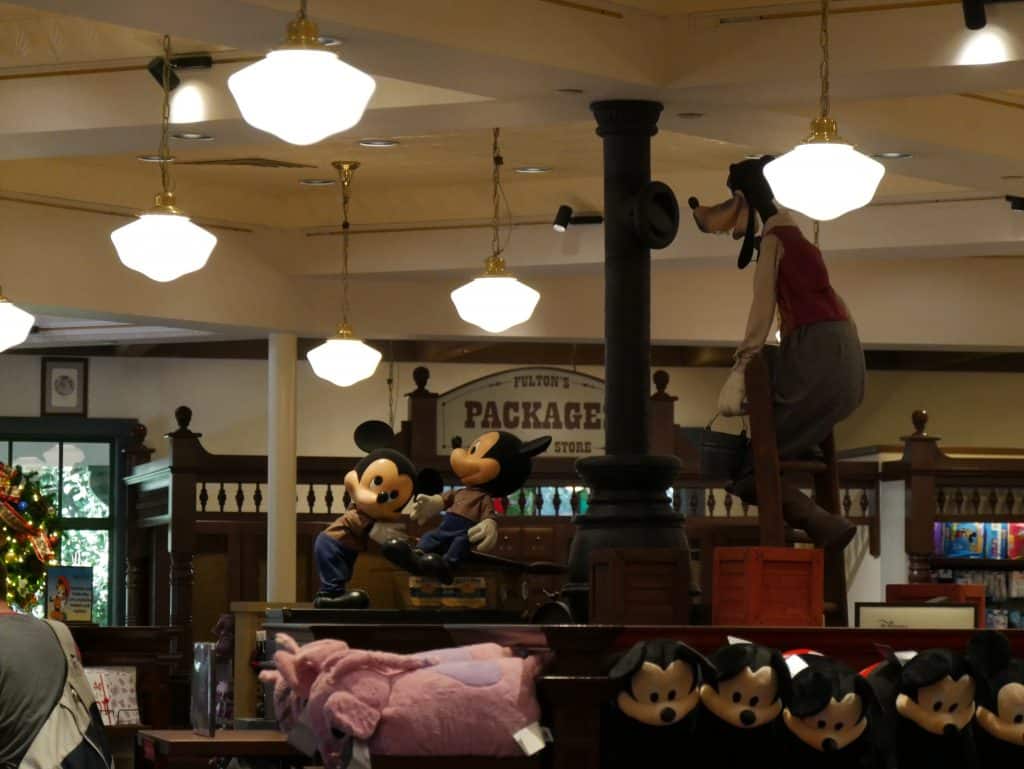 See what I mean?!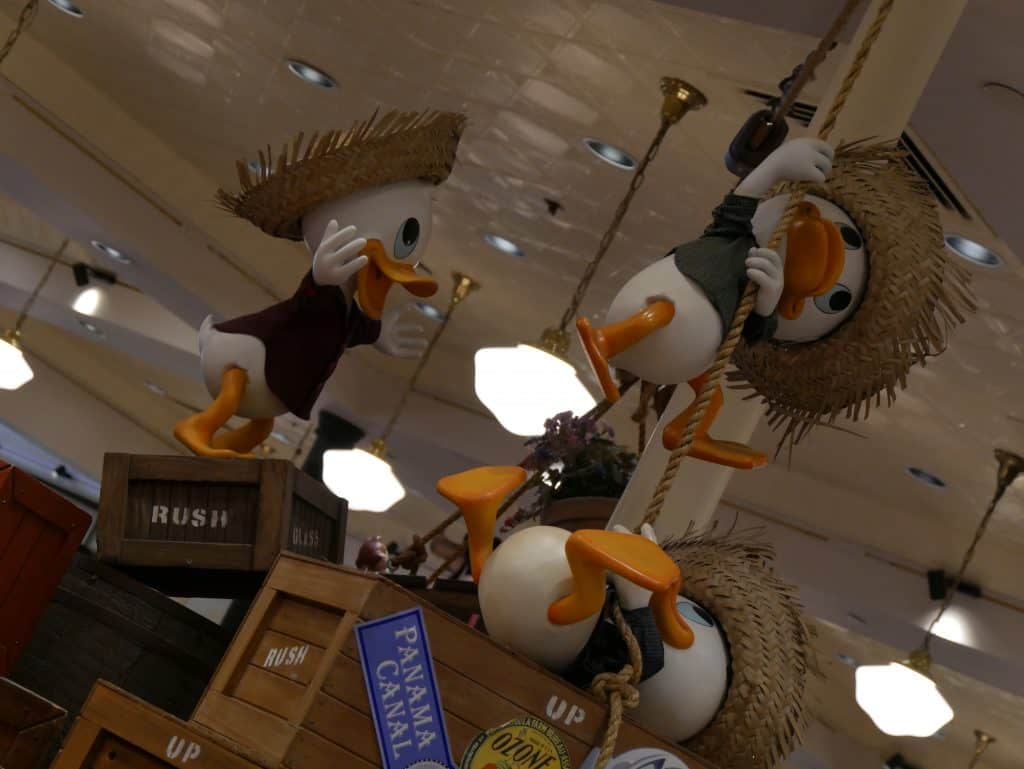 Who Should Stay at Port Orleans Riverside?
The great thing about Disney resorts is that there are so many, at least one is bound to appeal to you and your family.
I think Port Orleans Riverside is one of the options perfect for a wide range of people, but people in particular who might want to consider a stay there are…
Families who need to sleep 5 people – not every resort has five person rooms as an option so Port Orleans Riverside is great in that sense
People who want more theming than a value resort but are on a budget – Port Orleans is cheaper than the deluxe resorts, but still has spot on theming and a wide range of amenities and transportation options.
It also has an immersive theme, rather than being "Disney themed" like the value resorts.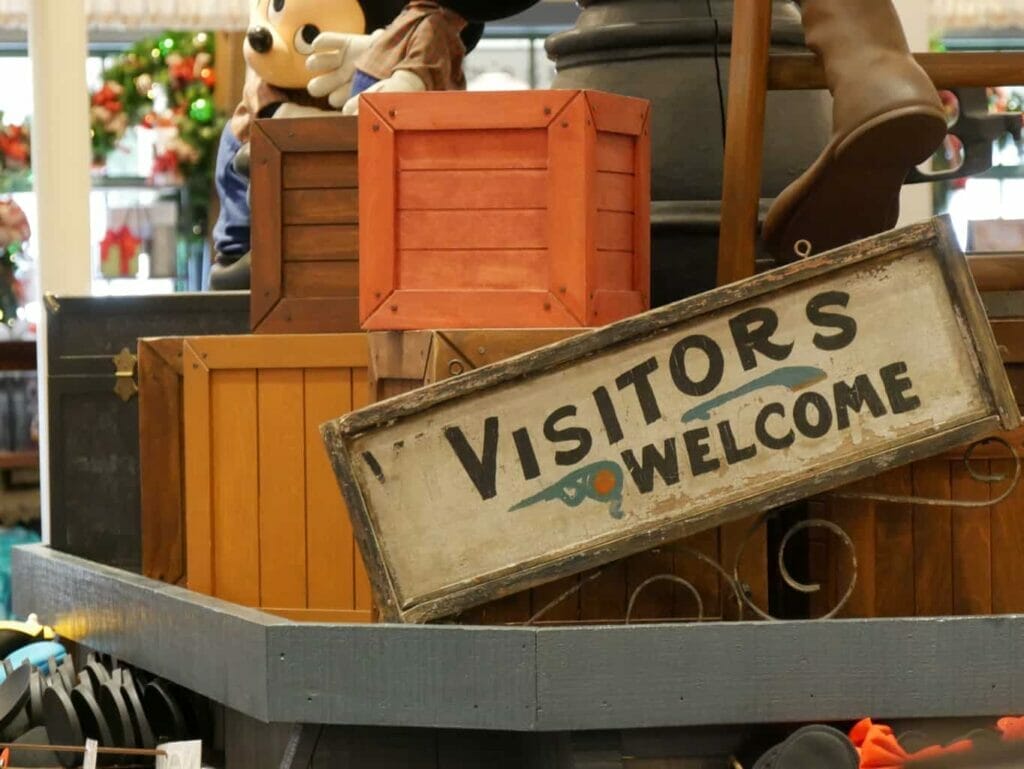 People who want a relaxing resort – not every resort is relaxing, believe or not.
Depending on the theming and foot traffic through the main areas, you could easily find yourself at a chaotic resort. Port Orleans Riverside is the opposite of chaotic.
It's so big and spacious that it seems to soak up the guests easier than smaller resorts, and the actual theming itself makes you feel like you're on a leisurely walk through the old South at all times.
Couples on a honeymoon – I know, I know!
Suggesting a moderate resort for a Disney honeymoon when there are beautiful deluxe resorts to choose from seems strange.
But not every couple wants to splash the cash for a deluxe, and for those people, I would say Port Orleans Riverside is an amazing option.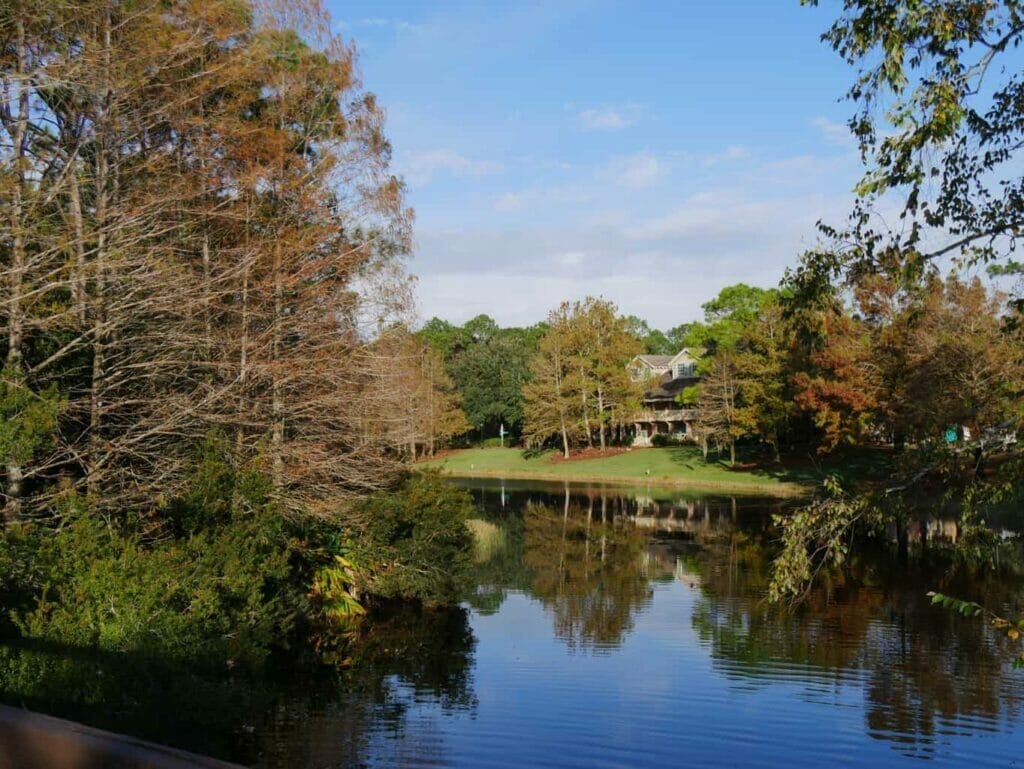 Again, the leisurely pace and relaxing theming makes it easy to spend a day rocking in hammocks or taking strolls near the river or enjoying a boat ride to Disney Springs.
It's the perfect resort to reconnect and feel chilled out.
Get the All-American Travel Secrets!
Don't miss out on America's hidden gems!