Attention, Disney World fans!
If there's one rule of going to Disney World, it's to make sure you get a Fastpass to Flights of Passage.
No, wait, that's the second rule.
The first rule is to stay hydrated at all costs!
Florida is hot, especially in the summer months, and to keep you from collapsing of heat stroke, I've put together a guide to the best water bottles for Disney World for the whole family to help you stay cool at Disney World.
You'll find water bottles that kids will love to take to Disney, water bottles that adults will love to take to Disney and water bottles that will keep you from freaking out about the sulfur taste of Florida tap water.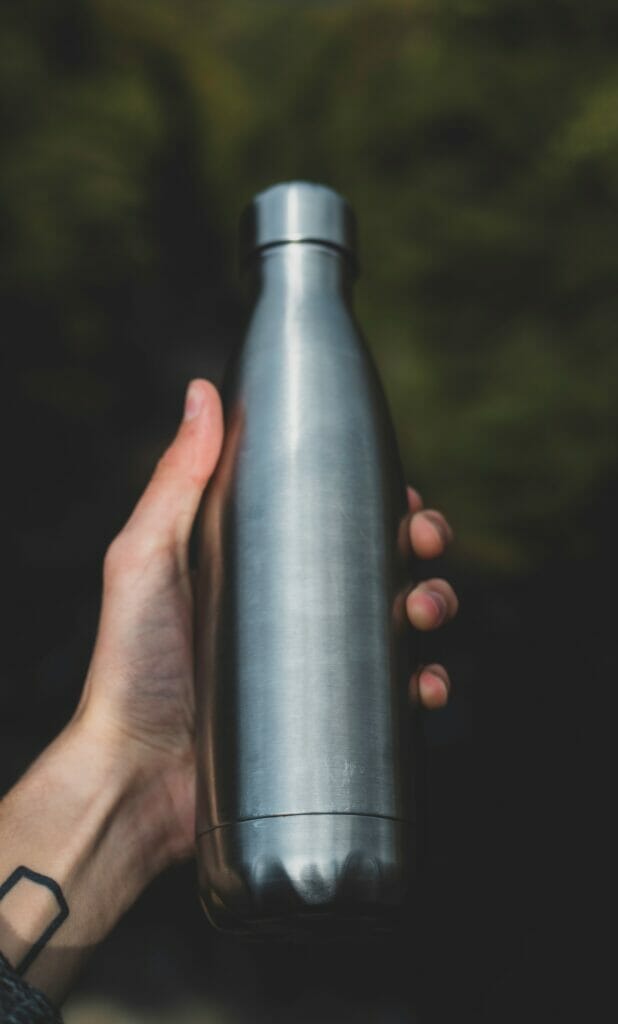 You should know that you are allowed to bring in your own water bottles to Disney (refillable and non, though this is a guide to only refillable water bottles for Disney World), just make sure it's not packed in a hard-sided cooler but in a bag that is soft sided.
This is also a great way to save money at Disney World!
You should also check out our guides to the best cooling towels for Disney World, best backpacks for Disney World and the best misting fans for Disney World.
Want insider Disney tips from an expert?
Join 4,000 others in weekly guides to Disney's hidden secrets, gems, and money-saving tips!
Pssst – this printable Disney scavenger hunt is amazing
Since you're already looking up Disney guides, I just wanted to make sure you knew about this printable Disney World scavenger hunt created by a lifelong Orlando native and Disney World fan.
There are over 60 challenges with a full answer key and both Family and Grown Up versions and a bonus Disney Springs hunt for your non-park day!
Colorful Water Bottles for Disney World
These water bottles are basic, but colorful, meaning that you're not going to get all of the gadgets and gizmos aplenty, but you will get a fun water bottle to keep your water cool in, and sometimes that's all it's about!
1. Simple Modern Summit Water Bottle
The Summit Water Bottle is a simple water bottle design that will allow you to not deal with any extra craziness.
There are two lids with this one – one for cold drinks and one for hot drinks (oh, yeah, did I mention it's insulated so you can keep cold drinks cold and hot drinks hot).
The stainless steel design makes it easy to hold in your hands as well as more damage resistant in case it gets some bumps and bruises while you're cruising around on the Jungle Cruise, and it's an all-around winner.
This water bottle for Disney World comes in a variety of colors including blue, green, and red. Add it to your list of the best things to bring to Disney!
Click here to learn more about the Simple Modern Summit water bottle.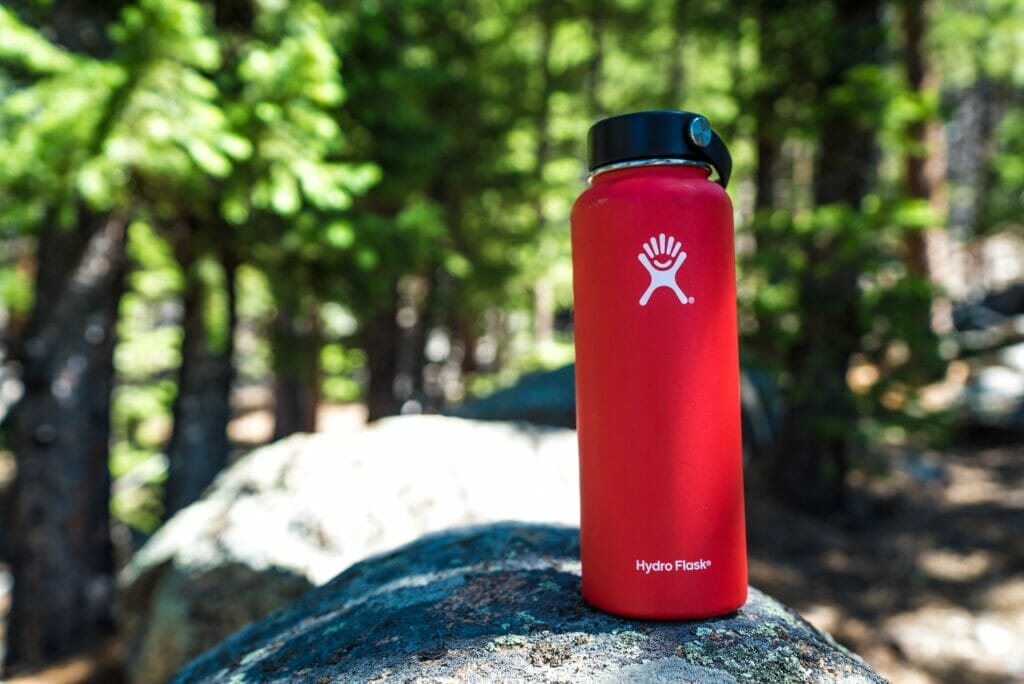 2. Simple Modern Ascent Water Bottle
Made by the same brand as the Summit, the Ascent Water Bottle is also available in tons of colors including pink, green, and blue, but it features a narrow mouth opening that you screw on and off to drink from.
Some people prefer this type of water bottle, which is arguably even more simple than the Summit Water Bottle which includes a pop-up drinking feature.
It's also super easy to fit ice in here in case you want to keep your drink even colder, though the insulation will go a long ways towards that.
Again, a stainless steel design makes it a bit more damage proof than a plastic one, and there are so many design and color options that you could get one for every member of your family (even the extended family!) and all have a different color so you know which one is yours.
Click here to learn more about the Simple Modern Ascent Water Bottle.
Filtration Water Bottles for Disney World
I grew up in Florida so I don't taste it as much, but I've been told by basically everyone who visits who isn't from Florida that Florida tap water tastes a bit like a swamp, which makes sense given that Florida is basically a swamp.
It's not that the water isn't safe to drink, it's just that it's not going to taste like it just flowed off of a mountain top in Switzerland, you know?
To combat this taste and any yucky stuff floating around in hot tap water, check out these filtration water bottles for Disney World.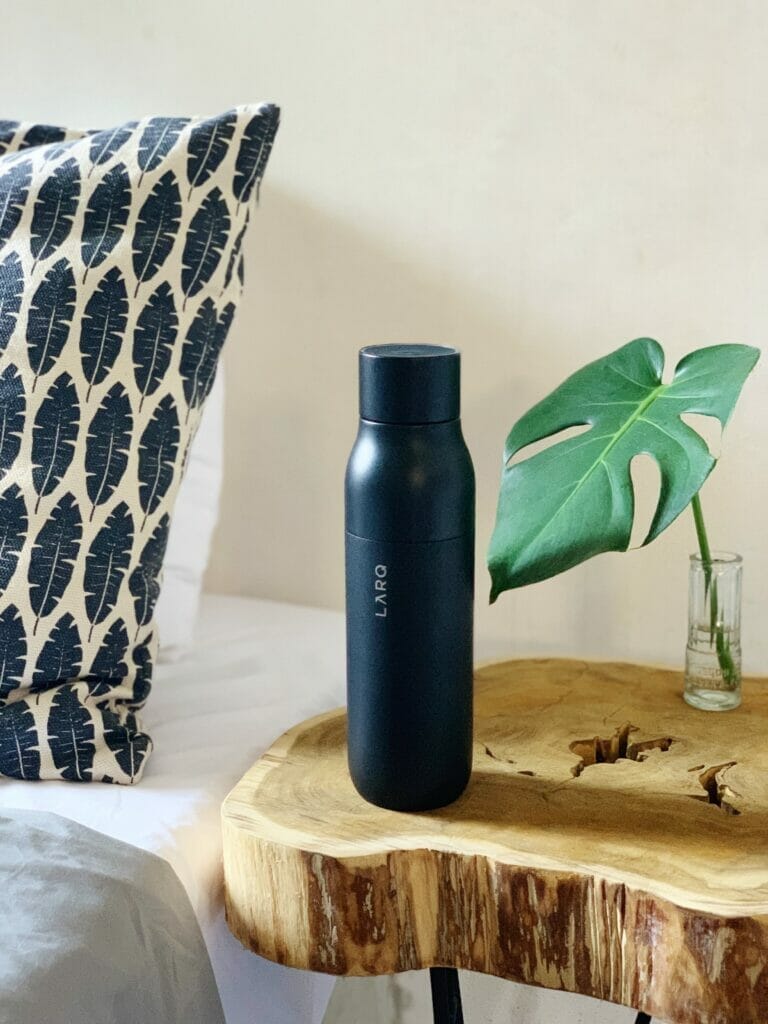 3. Brita Filtration Water Bottle
Brita has the filtration market cornered for their brand awareness and generally well-received designs, and it's no different when it comes to water bottles.
This 26 ounce filtering water bottle has the filter on the inside so you don't need to worry about making an extra room in your bag for some weird clip-on filter or something, and it also has over 350 reviews that give it almost 5 stars.
It's made from BPA-free plastic and has a built-in carrying loop so you can hold it more easily.
The water gets filtered as you drink, and you simply replace the filter about every two months if you use it regularly.
If you only use it as a water bottle for Walt Disney World, then you're not going to need to replace it hardly ever unless you live there and go often!
It comes in a variety of colors, and it is slightly see-through so you can actually see what the water level is up to, unlike a stainless steel design that leaves you guessing.
Click here to read more about the Brita Filtration Water Bottle.
4. SurviMate Filtered Water Bottle
Built in a rugged way that keeps it the perfect water bottle for Disney World as well as camping and hiking (and trust me, you'll be doing a lot of hiking around Disney World when you've booked your Fastpass at Frozen Ever After and your next show in the American Pavilion), the SurviMate is an amazing filtration water bottle.
It filters through four different types of chemicals and debris, and the sleek design makes it easy to fold and fit within your Disney World backpack or other bag.
There are also no chemicals involved, just an easy to use system that makes you just need to fill up and start drinking to get filtered water.
The filtration system in this one is also more lasting than the one in the Brita water bottle, as you can get up to a year using this water bottle with the same filter – bonus for the environment and your wallet!
Click here to see more pictures of the SurviMate water bottle and filtration system.
Children's Water Bottles for Disney World
If you have grown or teenage children, oftentimes they can use an adult size water bottle just fine and it becomes a standard "water bottle" size.
However, if you have a young one who is old enough to drink on their own but not old enough to be trusted to not spill water everywhere or can't actually handle the size of a full size water bottle, I've found some adorable children's water bottles for Disney World that are going to keep everyone happy.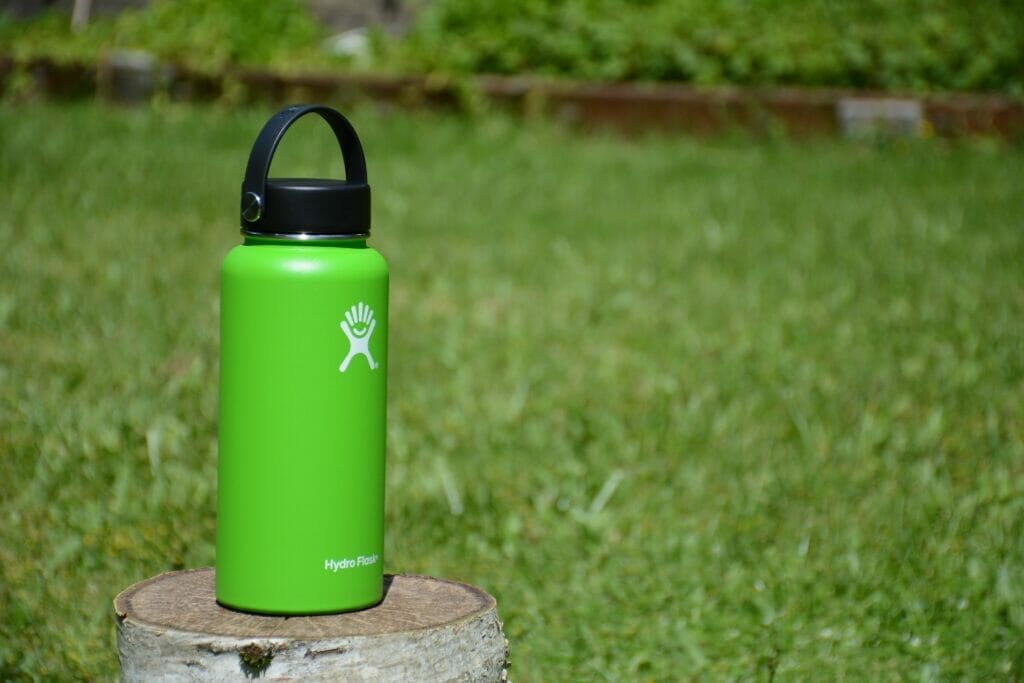 5. Camelbak Eddy Kids 12 Oz Water Bottle
Smaller in size than a normal water bottle, these children's water bottles are the cutest thing I've seen in a long time.
With amazing designs like jungle, rainbows, unicorns, dinosaurs and even hedgehogs, they can pick their favorite color and design and then take real ownership of their Disney World water bottle.
The bottles are recommended for ages 3 to 8, to give you an idea of if your child might find these suitable.
They are spill resistant and have a "bite to release" type of drinking system that will keep the water in the bottle unless your child is actively drinking it (so it's not sloshing all around your park bag).
The water bottles are also dishwasher safe and BPA free, which means easy clean up and also no toxic chemicals.
Parents rate these highly on Amazon for their kid-friendly use and being the perfect child's water bottle.
Click here to see more about the Camelbak Eddy Kids 12 oz water bottle.
6. AUTOSEAL Trekker Kids Water Bottle
If you want a kid's water bottle option for your trip to Disney World that is a bit bigger than the Camelback with more "older child" designs (ie, block colors instead of prints of unicorns), try the AUTOSEAL Trekker.
This 14 oz water bottle is still smaller than a standard size, but it's got an easy-to-use one click drinking system where a child can drink with one hand, and it has an autoseal which means that it seals itself between sips so there is no spillage.
It's also BPA free and dishwasher safe, which again means that you're not exposing your child to anything but fun, and when they've dirtied it up with their grubby hands after touching everything in Disney World, you can just throw it into the dishwasher and wallah – you're on your way!
Click here to learn more about the AUTOSEAL.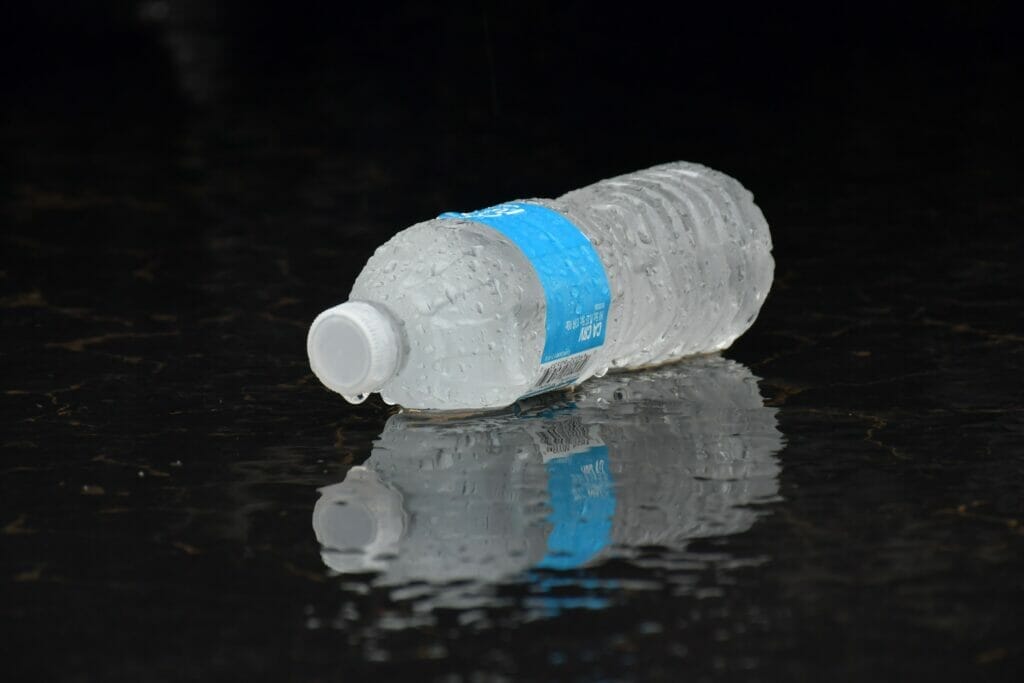 Disney Themed Water Bottles for Disney World
If you're like me and you just like everything you take to Disney World to be Disney themed, then I get you, I feel you, and I've compiled some of my favorite Disney themed water bottles for Disney World so you can embrace the hydration AND the magic.
7. Zak Designs Disney Water Bottle
Featuring your favorite pal, Mickey Mouse, the Zak Designs water bottle is the perfect choice to show off your love for Disney's leading mouse and also stay hydrated.
The wide mouth makes it easy to put ice or other refreshing infusers in the bottle, and the flip top cap stays locked while you drink so it doesn't fly in your face.
It's both BPA free and dishwasher safe, and the clear design means that you can see when your next water fill up might have to be.
There are also some other Disney designs including a Big Hero 6 water bottle to make you extra cool.
The water bottle is recommended for children ages 12 and up, and at 25 ounces you'll be sure to always have some water on hand!
And, bonus – it fits in car cup holders so you can also use it at home and on your way to and from the parks.
Click here to learn more about the Disney Zak Designs water bottles.
8. Disney Mickey and Minnie Mouse Hydro Set
These water bottles come straight from Disney themselves are a Mickey and Minnie pair so you can go in with your loved one or friend and get matching Disney water bottles (to really take your fandom to the next level).
Each holds 25 ounces and one is blue and one is red, making it easy to tell whose is whose at first glance when you're rummaging around the bag!
They are also a flip top design, making it easy to just pop open and take a sip.
You can wash them in the dishwasher, and while the color of the design is not as see through as some of the other water bottle options, it's see through enough for you to tell how much water you have left which is a bonus.
Click here to see the officially licensed Mickey and Minnie water bottles.
Get the All-American Travel Secrets!
Don't miss out on America's hidden gems!