When you're visiting Disney World in the depths of summer (read: scorching temperatures on the face of the sun), it's important that you know all about the best cooling towels for Disney World so you're not left sweating from every orifice with no escape.
Also, Disney World tends to be hot for most of the year, so to be honest you're going to want a cooling towel when you visit the parks in most months.
We first discovered cooling towels one fateful August when I was trying to convince my now-husband to go to the parks with me.
Being from England, he wasn't used to the hot weather, so I purchased everything I could to make sure we had option for staying cool at Disney World.
In this guide, I'll talk about the best cooling towels for Disney World and where to get them so you can choose your own favorite ways to beat the heat.
If you're looking for other guides on Disney World, check out my guide to what to wear at Disney World no matter the time of year, as well as my more comprehensive guide on staying cool at Disney World and the best ponchos for Disney World.
Want insider Disney tips from an expert?
Join 4,000 others in weekly guides to Disney's hidden secrets, gems, and money-saving tips!
Pssst – this printable Disney scavenger hunt is amazing
Since you're already looking up Disney guides, I just wanted to make sure you knew about this printable Disney World scavenger hunt created by a lifelong Orlando native and Disney World fan.
There are over 60 challenges with a full answer key and both Family and Grown Up versions and a bonus Disney Springs hunt for your non-park day!
Best Cooling Towels for Disney World
1. Frogg Toggs Chilly Pad Cooling Towel
Frogg Toggs are the first cooling towel I ever used at Disney World and I love them for their fun colors.
They call themselves the original cooling towel, and suffice it to say that this is the brand of choice for many Disney goers year after year.
The towels are made of a unique material that holds 8 times the amount of water as normal towels, and works to cool you off by its evaporation technology.
As long as the towel is exposed to air and has been wet before use, it can be put anywhere around your neck, head, arms, or I suppose legs (though it would be hard to keep on there) in order to cool you down.
All you have to do is thoroughly wet the Frogg Togg towel, then wring it and out and it will stay cool for several hours depending on the heat outside.
Once it starts to dry up, it will become harder and you'll then know to wet it again.
It can also be cut down to size if you want to make it smaller for the kids to put around their neck.
Frogg Toggs provide a plastic tube for it to be stored in, though we often opted for large gallon Ziploc bags.
Click here to check out the Frogg Togg for yourself.
2. Alfamo Cooling Towel
Alfamo's cooling towels are some of the best cooling towels for Disney World for anyone who wants a PVA-free cooling towel or would prefer a more silky sensation on their skin.
While Frogg Toggs and other PVA based cooling towels feel a bit leathery, this feels softer on your skin.
The towel also comes in a wide range of colors – from orange to green to blue, and comes with one of the best perks around – a super cool carrier case!
The case comes with a carabiner clip so you can simply clip it onto a backpack while walking through Disney World.
The texture, as mentioned, is silky and soft and smooth, and you can buy from four sizes to make sure that you're getting the right measurements for your family – depending on how you want to wear it.
It works the same way as other cooling towels, meaning that you get it wet, wring it out, and then enjoy the cooling factor!
Click here to see if the Alfamo is right for you!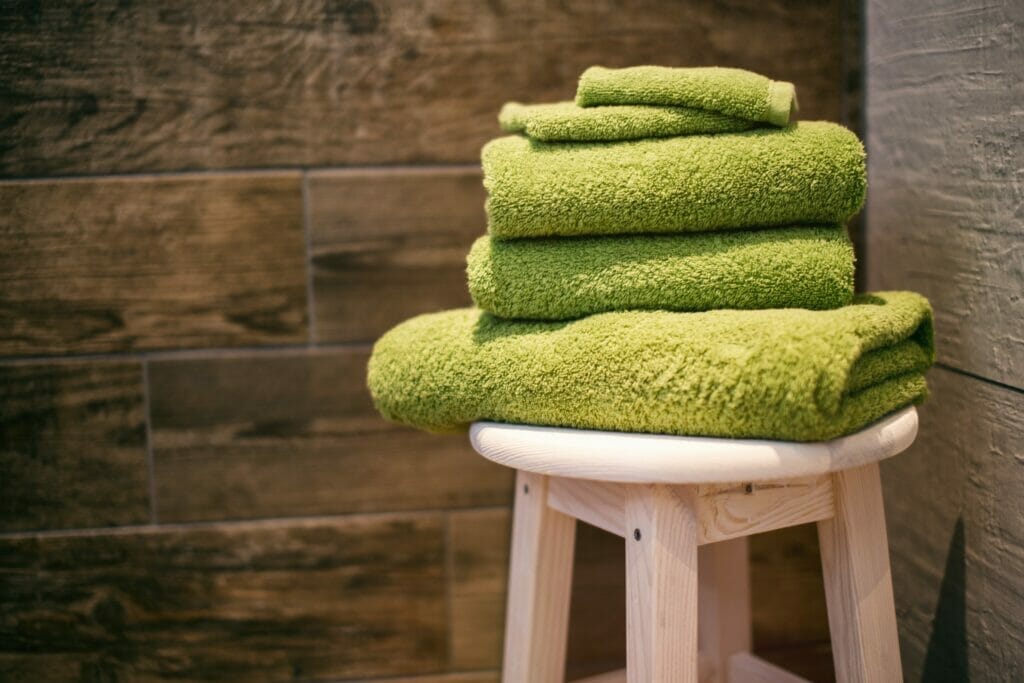 3. U-Pick Cooling Towel
Similar to the Alfamo Cooling Towels, but less expensive as you can buy them in a 4-pack, are the U-Pick Cooling Towels, the perfect Disney World cooling towel!
You can buy the towels all in blue, or get the multi-colored pack which includes orange, green, blue and pink.
These are also microfiber towels so they are soft and dry just as soft as they are when they are wet.
They come with a carrying case that perfectly fits your cooling towel inside so you don't need to worry about extra supplies to actually carry your wet cooling towel in if you stop for lunch or need to take it off for a bit or something.
The thing I love about these is that these towels are machine washable – just use them, sweat on them all day (lovely), and then throw them in the washing machine.
They can be used over and over again, simply wet, put somewhere breathable, and enjoy!
These are also certified for up to SPF 50, so you can be sure that the skin they're covering isn't going to be burned by the sun – though I still would recommend sunscreen, of course.
Click here to see what other people think of the U-Pick towels.
4. Chill Pal Microfiber Cooling Towel
Hey, chill pal – get the Chill Pal Microfiber Cooling Towel!
This towel comes with the sophistication of the other microfiber towels with the long-lasting cool blast of the Frogg Toggs.
You can get them in purple, grey, pink, or blue, and the stitching is done so that it looks just a tad more sophisticated than your average sports towel.
Sure, you're not going to wear it to the Oscars, but for a cooling towel at Disney World?
You're golden.
These towels also come with a unique carrying case, which is a fantastic way to keep your towel attached to you when it's not draped over your neck.
The extra thick cloth means that the coolness stays longer – the longer it takes for the water to evaporate, the cooler the cloth will be.
And when the coolness goes away, as with the others, simply rewet, wring out, and you're good to go again.
People love this towel because it's super long – more than enough to wrap around your neck like a cooling scarf, and because the cooling technology stands up to extremely hot climates like Egypt, Arizona, and – Florida!
Click here to read up more on the Chill Pad.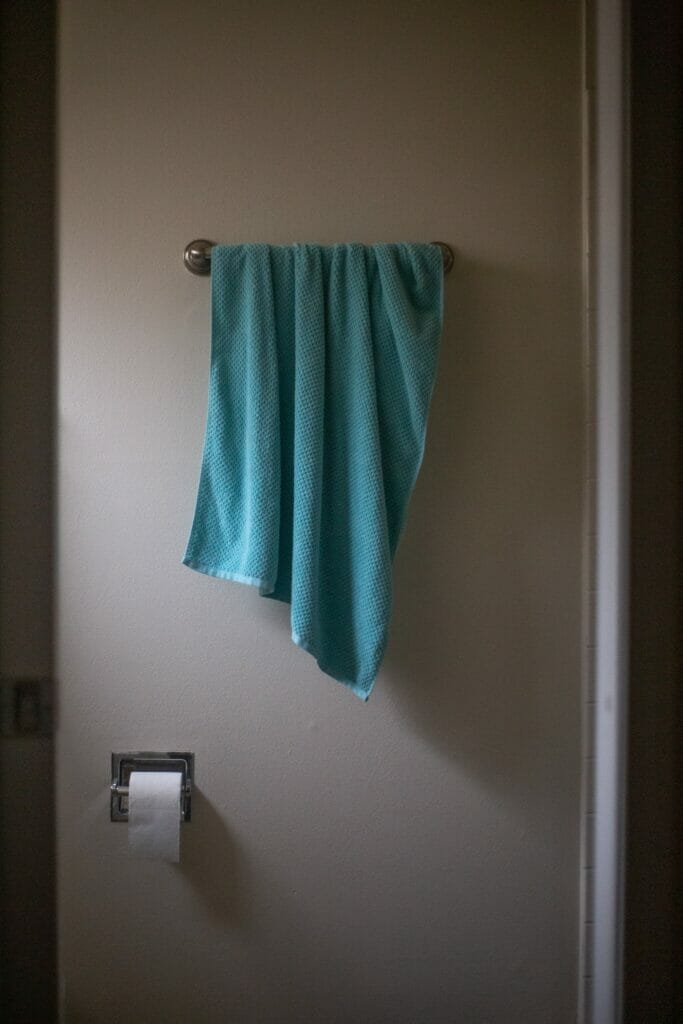 5. Chill Pal Multistyle Cooling Band
The Chill Pal cooling band is created by the Chill Pal brand, but instead of being a long towel that you can drape over your neck, it's a circular cooling towel that fits perfectly as a band around your neck or around your head/forehead.
This is super convenient for people who don't want the extra fabric of the cooling towels and simply want a more fashionable accessory that also helps to keep them cool.
It uses the same cooling technology, though is a bit more difficult to get on and off if you have to pull it over your head rather than around your neck, but the concept remains the same.
It just comes in one color – blue, and it doesn't come with its own carrying case so you would want to bring along something to carry it in when you're not wearing it, like a plastic bag so it doesn't get any of your other belongings wet if it hasn't quite dried out.
Click here to see what other people think of the Chill Pal cooling band as a fashion accessory!
Get the All-American Travel Secrets!
Don't miss out on America's hidden gems!