When you're heading to Disney world in the heat of the summer (which is basically every month of the year), you should really consider bringing a misting fan with you to keep cool.
In order to help you decide the best misting fan for Disney world, I've put together this guide which includes some of your options and the different types of fans available.
Now, I will say that misting fans seem totally retro and many people have moved on to cooling towels (check out the best cooling towels for Disney world).
However, there's something about having that continual mist that can really add to your cooling down efforts at Disney World and everyone waiting three hours in line for Flights of Passage with you will be incredibly jealous.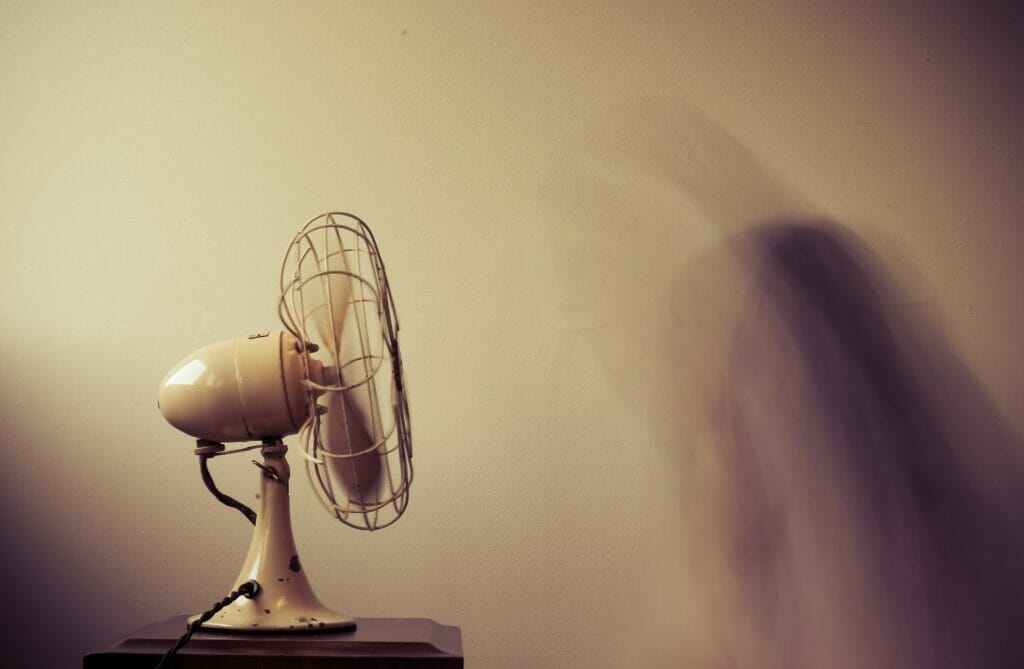 For other ideas of what to bring to Disney World, check out the best water bottles for Disney World, best backpacks for Disney World, best ponchos for Disney World and what to wear to Disney World.
Best Disney World Misting Fans for Kids
I've separated my favorite misting fans into the best misting fans for Disney world for kids and ones for adults because sometimes it's nice to be able to give them their own individual fan and it doesn't make sense to give them a giant unwieldy fan that's going to be too big for their tiny fans.
I also focused on fans with child-like designs.
1. Minnie Mouse O2 Misting Fan
Every child will want to carry around their own Minnie Mouse misting fan…or at least they'll say they want to before they ditch it in your backpack 2 hours into the day!
In any case, this adorable Minnie Mouse misting fan for Disney World is battery operated so you don't need to charge it, and it comes in a bright pink for any kids who want to rock the pink look with their prince or princess outfit.
It's also made by O2Cool, which are a quality brand when it comes to fans, so you should expect nothing less than the ultimate cooling experience for your child.
Click here to purchase the Minnie Mouse misting fan for your little one.
2. Mickey Mouse O2 Misting Fan
Similar to the Minnie Mouse Misting fan, the Mickey Mouse Misting fan is for those kids who are obsessed with the leading mouse himself.
It's small enough that they can carry it themselves, and it's Disney themed, so a win-win when you're taking it to the most magical place on Earth.
This is a "squeeze breeze" version, which means that they can turn on the fan by itself and then squeeze for the mist whenever they feel like it.
Just prepare for them to mist it all over you with glee!
Click here to purchase the Mickey Mouse O2 Misting fan.
3. Small Carabiner Keychain Misting Fans
For the really little ones who can't quite manage a whole misting fan by themselves, or when you've got so many kids that bringing each of their own misting fans is just not going to happen, you can get them a small keychain misting fan that will only be about the size of their hand and they can manage much more easily.
Of course, you're going to need to fill it up with water much more often, but that's no problem in exchange for the lack of size it takes up.
Click here to purchase the small carabiner fan (in multiple colors).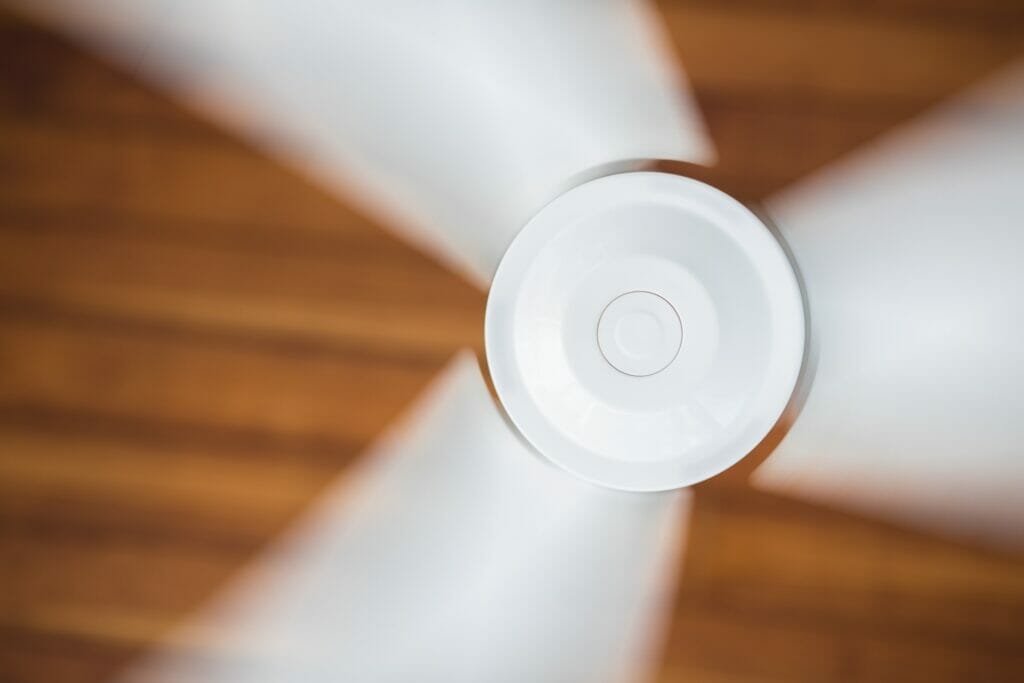 Best Disney World Misting Fans for Adults
In my list of best adult misting fans for Disney World, I've got some really impressive options in terms of power and mist flow.
I've also included some ones that have more plain patterns in case you don't want to carry around a fan with Mickey Mouse's face emblazoned across it (though I don't see why not!)
4. Allkeys Portable Handheld Misting Fan
This fan has such a cool designed compared to your normal misting fan that I had to include it.
It comes in multiple colors, including pink, green, and blue, and you can choose from settings like misty, fan, and misty and fan.
It also is charged by external USB, which means that you don't have to worry about batteries and simply have to make sure it's charged up again for the next day.
In addition, the mist is fine enough to cool you down without drenching you, and the breeze is one of the best breezes that has come from a handheld fan in a long time!
To purchase the Allkeys misting fan, click here.
5. O2 Cool Deluxe Misting Fan
Similar to the Minnie and Mickey mouse misting fans I listed for the kids, this O2 brand misting fan is high quality and what you might think of when you think of a "normal" handheld misting fan with the barrel of water at the bottom, then the fan/mist sprayer at the top of the column.
There are plenty of plain colors to choose from – orange, purple, pink, blue, red and more.
It has a see through base so that you can see how far down the level is and know when to top up, and it's run by batteries so make sure you have some spare.
It's also the biggest and most powerful handmade misting fan made by O2, so you'll know you're getting the most intense cooling off experience (which you'll be thankful for once you spend about three seconds out in the Florida heat).
Click here to buy the O2 Deluxe misting fan.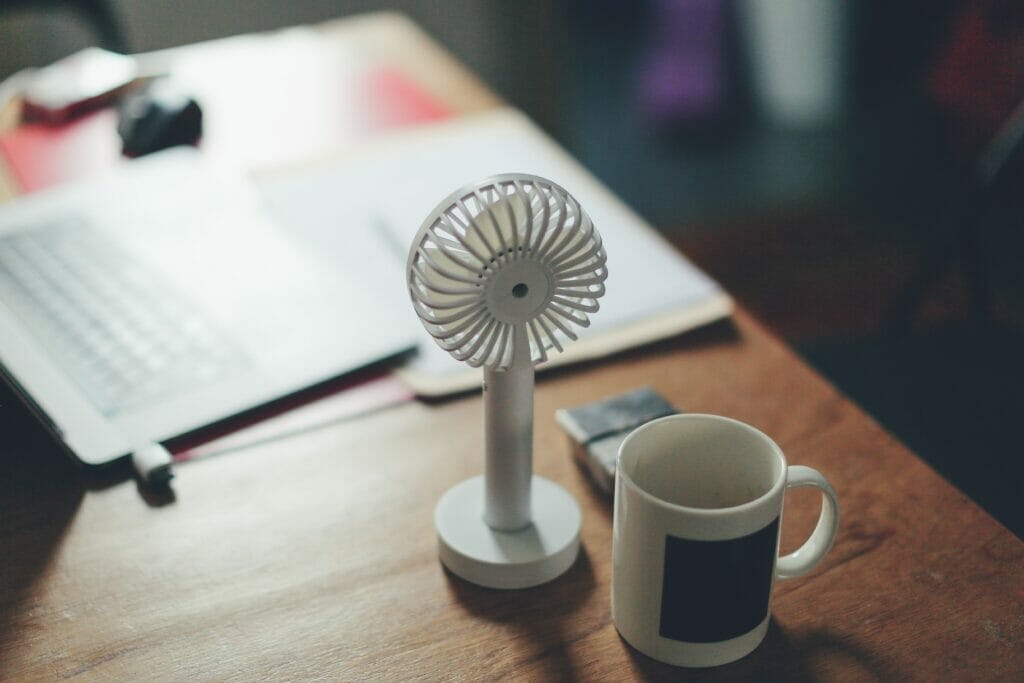 6. O2 Cool Elite Misting Fan
Smaller than the O2 Deluxe, the O2 Cool Elite is another high quality misting fan perfect for Disney World.
It's got an ergonomic design that makes it easy to hold and spray, as well as a see through base so that you can keep an eye on the water level.
It also comes in plain colors like teal, purple, and pink so you can be as inconspicuous as you can possible be with a misting fan (which isn't much, but still).
It requires batteries to be used, but one set should last you your whole Disney trip.
The fan blades are also flexible and safe, should one of your kids feel it necessary to stick their fingers in them (it happens to the best of us).
Click here to purchase the best misting fan for Disney World, the O2 Cool Elite.
Get the All-American Travel Secrets!
Don't miss out on America's hidden gems!