Hey, Disney fans!
Do you know what's worse than spending your entire day in line for Test Track only to find out that it's broken down?
Going to Disney World without the right backpack, obviously!
Finding the best backpack for Disney World can be a real hunt, because you've got a ton of options to weigh up when it comes to comfort, style and level of Disney theming.
Want insider Disney tips from an expert?
Join 4,000 others in weekly guides to Disney's hidden secrets, gems, and money-saving tips!
Pssst – this printable Disney scavenger hunt is amazing
Since you're already looking up Disney guides, I just wanted to make sure you knew about this printable Disney World scavenger hunt created by a lifelong Orlando native and Disney World fan.
There are over 60 challenges with a full answer key and both Family and Grown Up versions and a bonus Disney Springs hunt for your non-park day!
But as someone who has spent decades going to the parks with uncomfortable bags on my back, I have to say – it's not worth it!
Some people prefer to travel to Disney World without a backpack, but I mention it's important to bring one in my list of things to bring to Disney World because I always prefer to be able to carry in extra items with me – sunscreen, water bottle, my Disney World misting fan, cooling towel and more.
Especially in the summer when I may need a change of clothes if I've just ridden Kali River Rapids or Splash Mountain, bringing the best backpack for Disney World with me is muy importante.
However, the best backpack for Disney World differs depending on who you are, so I've broken this guide to Disney World backpacks down into multiple sections.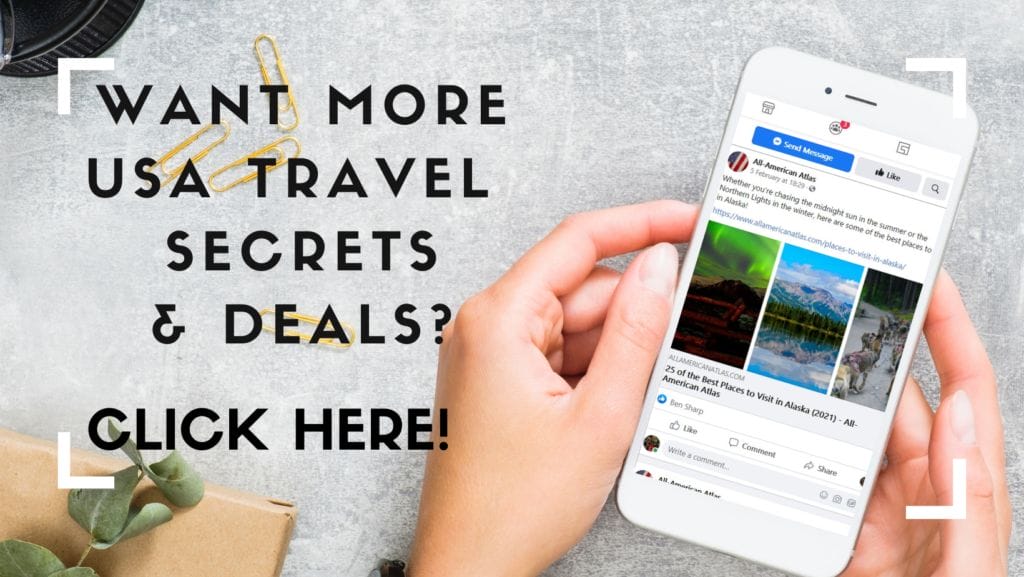 Best Backpack for Disney World for Kids
Now, if you have your child bring a backpack to Disney World with them to carry their own stuff, you're going to want to make sure it's small enough for them to manage and won't end up in your arms halfway through the day once they've gotten rid of it.
It also helps if it's as simple as possible so they don't have to spend days freaking out about not being able to figure out the zipper contraption or wondering what is in the 18 different pockets.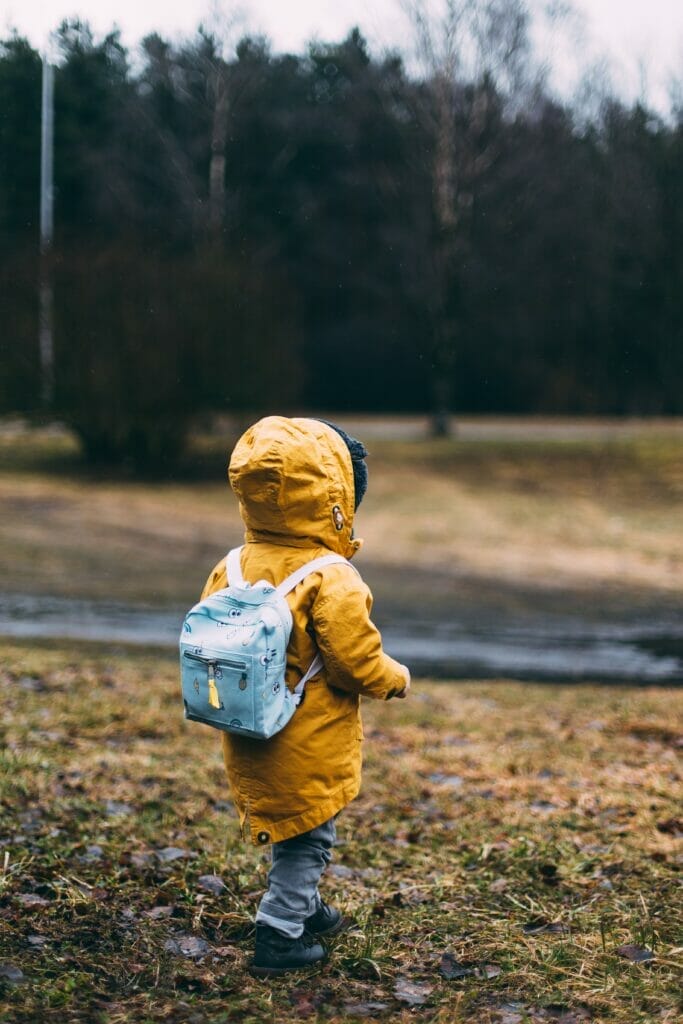 1. Skip Hop Toddler Unicorn backpack
Every child loves a unicorn backpack, it's just the nature of being a child in 2020.
If your little Disney lover wants to carry their own Disney World backpack around, try this one that looks straight out of a fairytale…about unicorns.
It's both durable and easy to clean so any Dole Whip spills can be taken care of quickly, and there's a space to write their name inside in case it gets set down in the wrong place.
The shoulder straps on this unicorn backpack are comfy enough for a small child to carry by themselves, but the whole thing is very much child-sized and not unwieldy for a little one to carry.
2. Preschool Backpack with Chest Straps
I am in LOVE with these preschool backpacks that are the best backpacks for Disney World for your little ones.
In LOVE.
The patterns are absolutely adorable and there are so many to choose from including dinosaurs, astronauts and fruits.
The backpacks are also child-sized and not full-sized so they can carry it around by themselves.
The pockets inside are also easy to organize and not too bulky – making it simple for small hands to grab things inside and zip up their own zippers.
Click here to check out the preschool backpack.
3. 3D Dinosaur Backpack
Part of the fun of choosing a kid's backpack for Disney World is getting to check out awesome 3D versions that have a bit more life in them than just a standard "backpack shape."
This dinosaur backpack will turn your child into the cutest roaring creature around and give them courage when it comes to going up to characters that they're scared of (PS – was anyone else's kid completely terrified of characters like I was?).
In addition to a fun exterior, it's small enough for little backs and easily organized so you can pack all of their snacks and day items in there.
Click here to check out the most adorable 3D dinosaur backpack around.
Best Disney World Backpack for Comfort Lovers
Whether you're planning a marathon day at the parks or you just prefer comfort over everything, the best backpack for Disney World for you is going to be one of these comfortable options with either loads of padding or tons of breathability so you can both carry your stuff around without hurting shoulders and also not melt in the Florida sun.
I also love this list of the best waterproof backpacks that will make sure your belongings aren't soaking wet if you get caught in a Florida thunderstorm!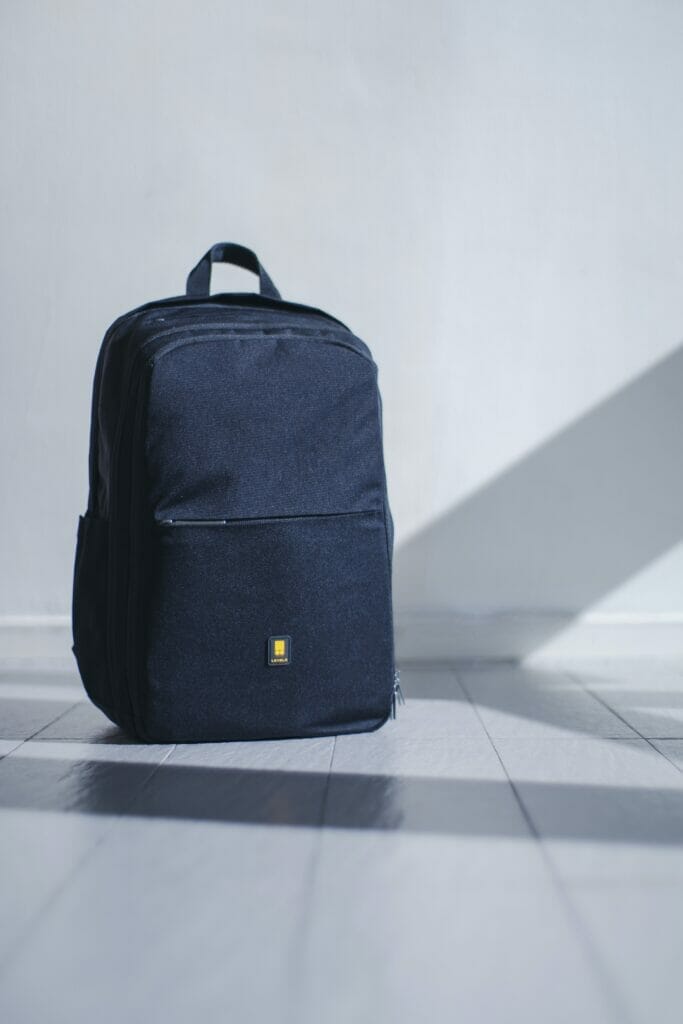 4. Sunhiker Lightweight Small Daypack
When it comes to Disney World, I'm not an overpacker.
I like to bring what I need, but I don't want to carry the weight of the world on my shoulders at Disney because I already do that in real life, thanks very much.
Instead, I prefer lightweight backpacks like the Sunhiker that has enough pockets and compartments to store my essentials in while still being lightweight enough that it's not going to drag me down.
The best part about this backpack for Disney World is the breathable mesh shoulder straps – this part of your body can get so hot in the Florida sun when you're toting everything around, so breathable mesh is where.it's.at.
The backpack is also water-resistant so it shouldn't get soaked and soggy (and thus heavier) if you get caught in the rain.
Check out the comfortable Sunhiker small daypack here.
5. North Face Backpack
As a premier brand of outdoor adventuring, North Face is a delightfully comfortably designed backpack that's going to give you that extra squish in your padding so you don't feel like your backpack is digging into your bare body.
This is important as well when you consider you're most likely not going to be already padded up when you come to Disney World as you'll have read my guide on what to wear at Disney World and how to stay cool at Disney World and it's sleeveless shirts all the way for you!
I also love this backpack for the unique color combinations and ways you can personalize it, as well as the breathable panels that make sure it breathes against your skin and doesn't just cling to the sweat.
Click here to check out the North Face backpack.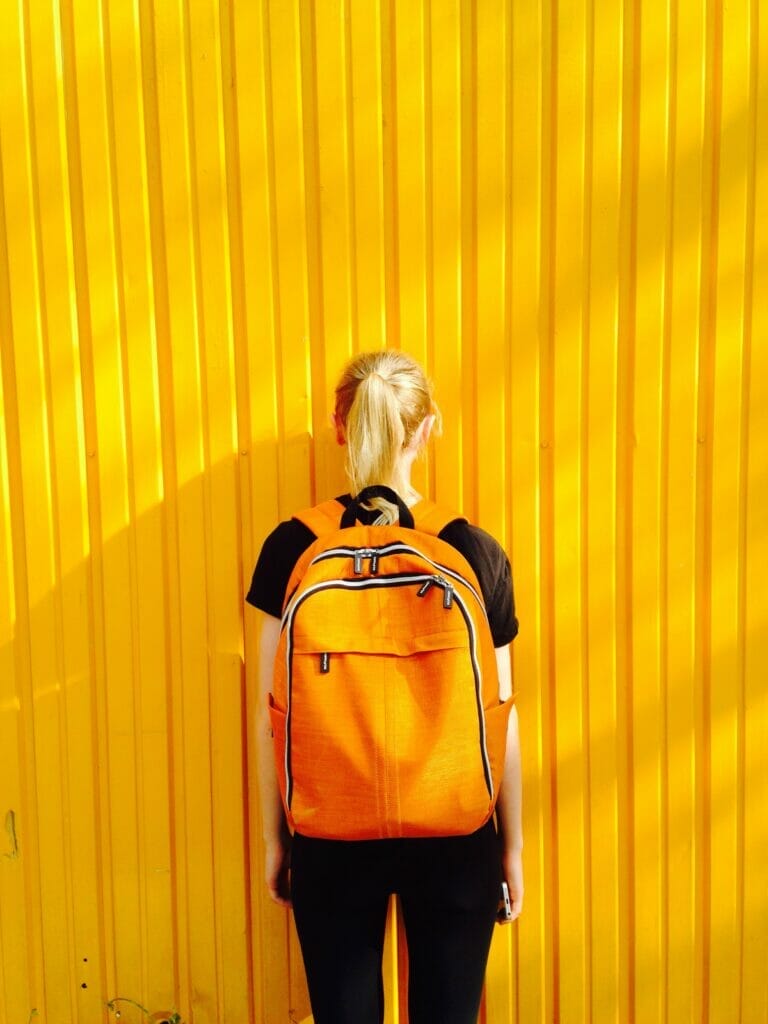 6. Venture Pal Ultralight Daypack
This travel daypack is both durable and comfortable, so you can let your shoulders breathe while also still ensuring that your backpack is going to stay together and not fall apart instantly after one go on Rock n Rollercoaster at Hollywood Studios.
It comes in a wide range of colors so you could get the whole family matching ones, and because it's designed for activity, the padding on the shoulder straps and across the back is DIVINE.
And if you haven't been to Disney World before, then just trust me – this is an active vacation!
I'm also obsessed with this backpack in particular because of how compact it is when it folds up.
You can basically tuck it up inside itself when not in use, which makes it way easier to take with you if you're flying or are short on space but still want the ultimate backpack for a day at Disney World.
Click here to check out the Venture Pal.
Best Backpack for Disney World for Pocket Lovers
My husband LOVES pockets in his backpacks, and his ultimate backpack for Disney World is the most organized one possible.
I don't see the appeal because I just forget which pocket something is in and after the 16th hidden pocket I actually start to forget which ones exist, but if you're a pocket lover, these Disney World backpacks are for you.
7. Extra Large College School Backpack
This backpack is, well, extra large, as the name suggests.
The larger the backpack, the more space you have for pockets!
There are three main compartments and 20 pockets, which means that your cheetos don't have to touch your water bottle and your USB charger can stay completely separate of your cooling towel.
With so much stuff weighing you down, you have to make sure the fabric is durable, which this one is, and the external USB charging port is a bonus!
The great part about this backpack is that it's TSA approved, so you can travel with it as your backpack carry on and then take it into the parks when you once you unpack and get to your hotel.
Then, when the Disney vacation is over, simply pack it back up for your travel and you're all set.
Click here to check out reviews of this extra large college school backpack.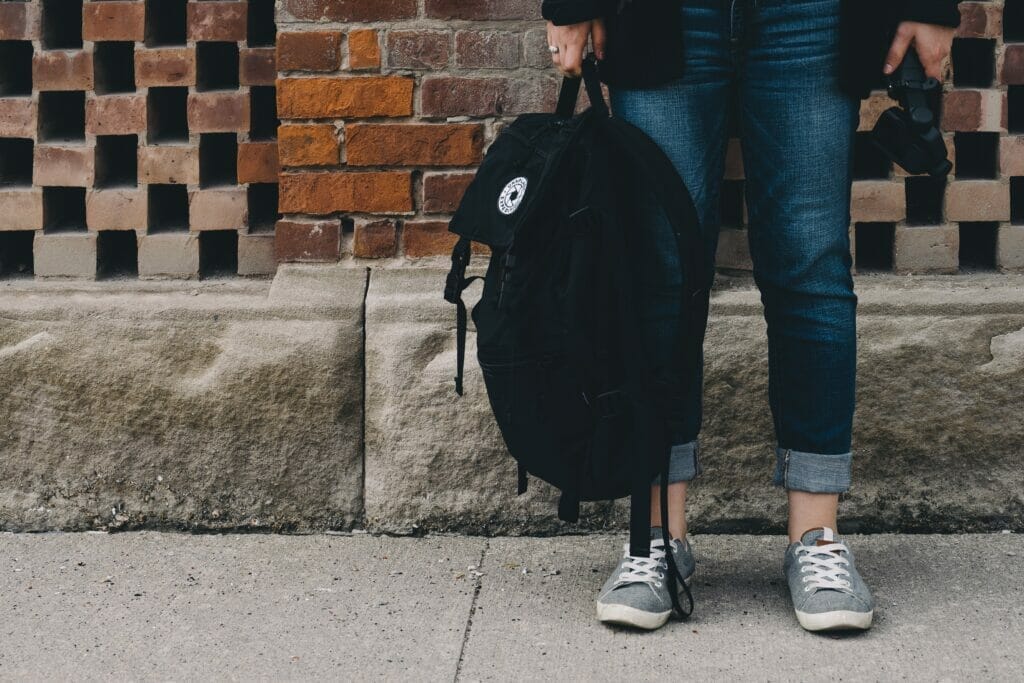 8. KUPRINE Water Resistant Lightweight Backpack
What I love most about this backpack is its sleek style while still offering loads of pockets inside.
The grey color is really stylish and fits with almost any outfit, and its lightweight enough that you won't have a ton of extra added backpack bulk, which can be a problem when choosing a large backpack.
It divides into three main compartments, and then within each one of those compartments there are additional pockets and dividers.
If you like to carry a laptop with you or a tablet, there is a dedicated compartment for that as well.
Oh, and even at the most magical place on Earth you should always make use of the hidden anti-theft pocket to store your passes and Disney valuables in (though not your actual valuables – don't take those to Disney!)
The final winning piece of this backpack for Disney World is that its water resistant, and that will come in handy when it's the afternoon and July and you're walking through a downpour to get to your seat at Fantasmic!
Click here to check out reviews of the KUPRINE backpack.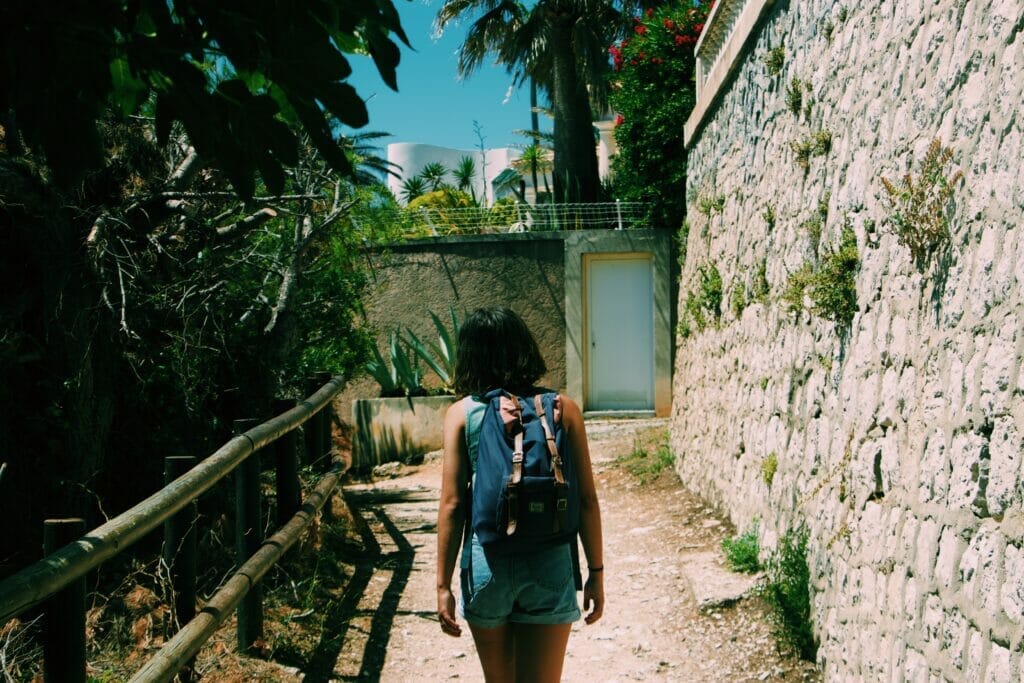 9. JanSport Big Student Backpack
I had a JanSport backpack for my entire high school and college career (that's 8 years if you're counting), plus I used it about 3-4 years after that and the backpack has STILL held up to whatever random stuff I used to weigh it down with.
Luckily for those of you looking for a quality Disney World backpack for adults, the JanSport Big Student Backpack is like a regular JanSport on steroids.
There are more pockets, more compartments, more space and plenty of cushioning to keep your shoulders from yelling at you.
There's even a water bottle side pocket so you don't need to keep your water bottle in with things that could get wet from condensation.
And even better – the range of colors is insane, so much so that I guarantee you you will absolutely be able to find the perfect one no matter who you are buying it for.
Literally anyone.
There are like four different shades of aqua – FOUR SHADES.
I would recommend this backpack only for high school aged kids and adults, as otherwise it will be too big to carry, but seriously – JanSport is an amazing backpack for Disney World so don't miss out.
Click here to check out the JanSport Big Student Backpack.
Best Backpack for Disney World with Characters
For some of us, rocking a Disney themed backpack at Disney World is way more important than anything else.
It's got to be in style and it's got to show off our Disney love or we're not interested.
If that sounds like you, check out the best backpacks for Disney World with characters and Disney theming.
10. Disney Mickey Mouse Backpack
This Disney branded backpack is both inexpensive compared to other options and a great backpack to get specifically for your Disney day.
It's got an adorable Mickey Mouse print on it, two main compartments (one at the front for your smaller items and then the larger, main one) and it's durable enough that you could use it all year round if you wanted to.
People love this one for its size – not too bulky, but also larger enough to carry what you need in the parks.
And you can choose different patterns so that the kids can get matching ones without being exactly the same.
Click here to check out the Mickey Mouse backpack.
11. Loungefly Minnie Mouse Backpack
If you're not familiar with the Loungefly brand, I will say that they have some amazing Disney branded options.
Really really cute things that are Mickey themed, Minnie themed, even Villains, Moana, Toy Story, and so much more.
They are the perfect choice for the cutest Disney Instagram snaps, some people's most beloved possessions, and a wonderful way to treat yourself before your Disney World vacation.
This one in particular has an awesome Minnie bow on top and some Minnie shaped bling against the black faux leather to make you feel sleek and stylish while carrying some of your essentials like sunglasses, chapstick and your passes.
The only downside to these is they do come at a price and are a lot more expensive than a normal backpack for Disney World.
The reason, however, is that these aren't just meant to take to the parks, but also to be a part of your wardrobe and fashion statements when at home.
Click here to see why people pay big bucks for the Disney loungefly backpacks!
Get the All-American Travel Secrets!
Don't miss out on America's hidden gems!