One of Disney's three All-Star resorts is Disney's All-Star Movies.
In this All-Star Movies review, we're digging deep into this well-themed and well-presented value resort that has fantastic room and adorable theming.
Often, Disney's All-Star resorts are regarded as some of the least liked on Disney property among Disney fans.
They are the oldest value resorts, opened in the 90s, and over the years they began to show their wear and tear.
However, a refurbishment has breathed some new life into the Disney All-Star Movies resort rooms, and while the theming is still a bit outdated (Mighty Ducks and Herbie the Love Bug, anyone?), this is a top notch Disney resort for anyone wanting a bargain price and some larger than life theming.
We also have a guide to the best Disney All-Star resorts to keep your options open.
Want insider Disney tips from an expert?
Join 4,000 others in weekly guides to Disney's hidden secrets, gems, and money-saving tips!
Pssst – this printable Disney scavenger hunt is amazing
Since you're already looking up Disney guides, I just wanted to make sure you knew about this printable Disney World scavenger hunt created by a lifelong Orlando native and Disney World fan.
There are over 60 challenges with a full answer key and both Family and Grown Up versions and a bonus Disney Springs hunt for your non-park day!
Hey! Want more Disney World resort reviews? Check these out!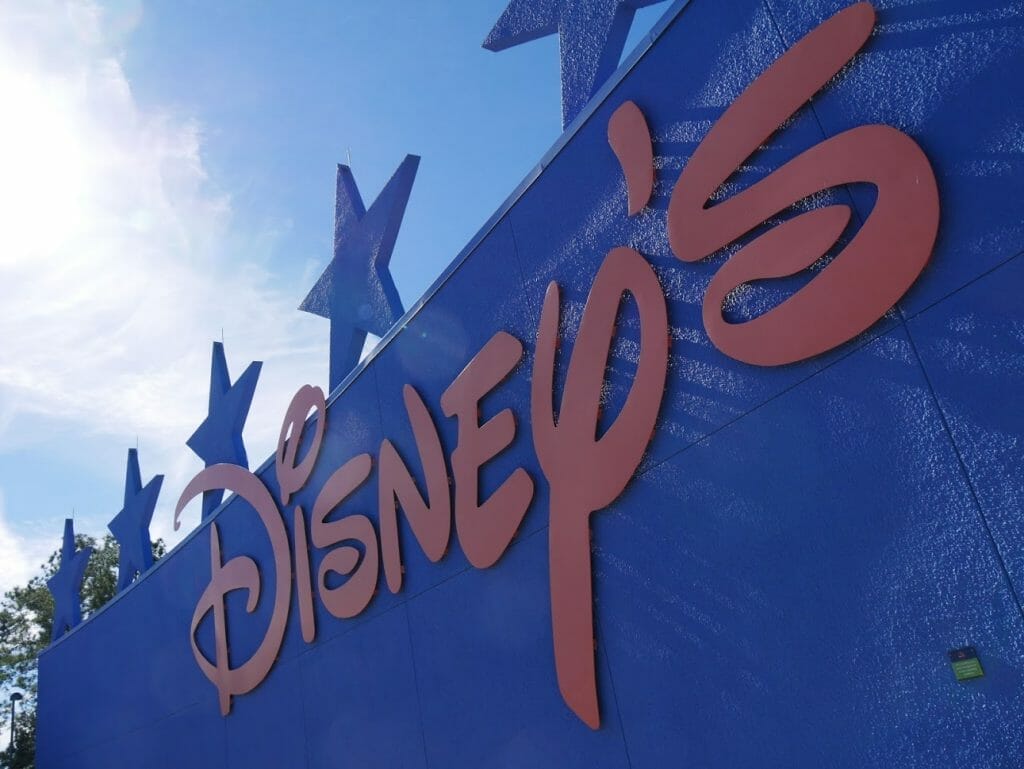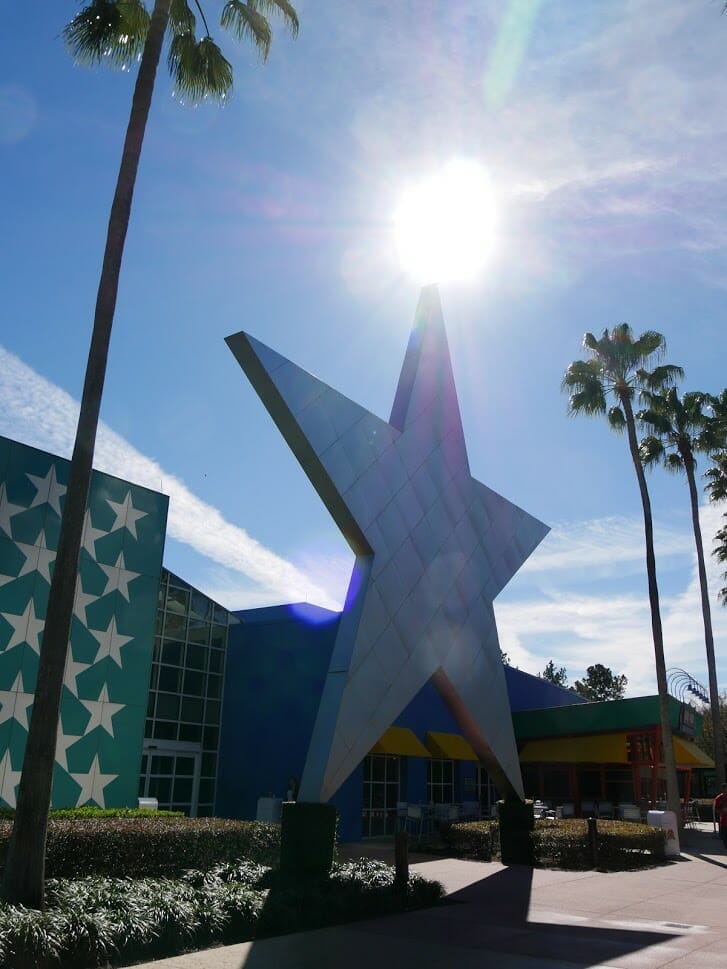 Things to Do Before Your All-Star Movies Stay
You should make sure you have your Disney tickets figured out.
I use Undercover Tourist for discount authentic Disney tickets.
What to Pack for your All-Star Movies Stay
Packing for your stay at All-Star Movies is made easier with my list of what to bring to Disney World, including the best ponchos for Disney World, the best backpack for Disney World, the best shoes for Disney World and the best cooling towels for Disney World.
I also always like to make sure I have a mesh bag for dirty clothes in a hotel room like this one, a safety device like this one to put up against the door at night, and a toiletry travel bag like this one that has so many separate compartments to help keep things organized.
You'll also want to bring flip flops to go down to the pool (try these adorable Disney ones) and swimsuits for the family – Disney pools are heated even in the winter, so while you won't find Floridians in them in January, certainly you'll find people from all over the world wondering why the Floridians are being such babies!
Also, this adorable Disney tee is perfect and there are plenty more to shop on Etsy (my favorite place for cute Disney shirts for men, women, and kids).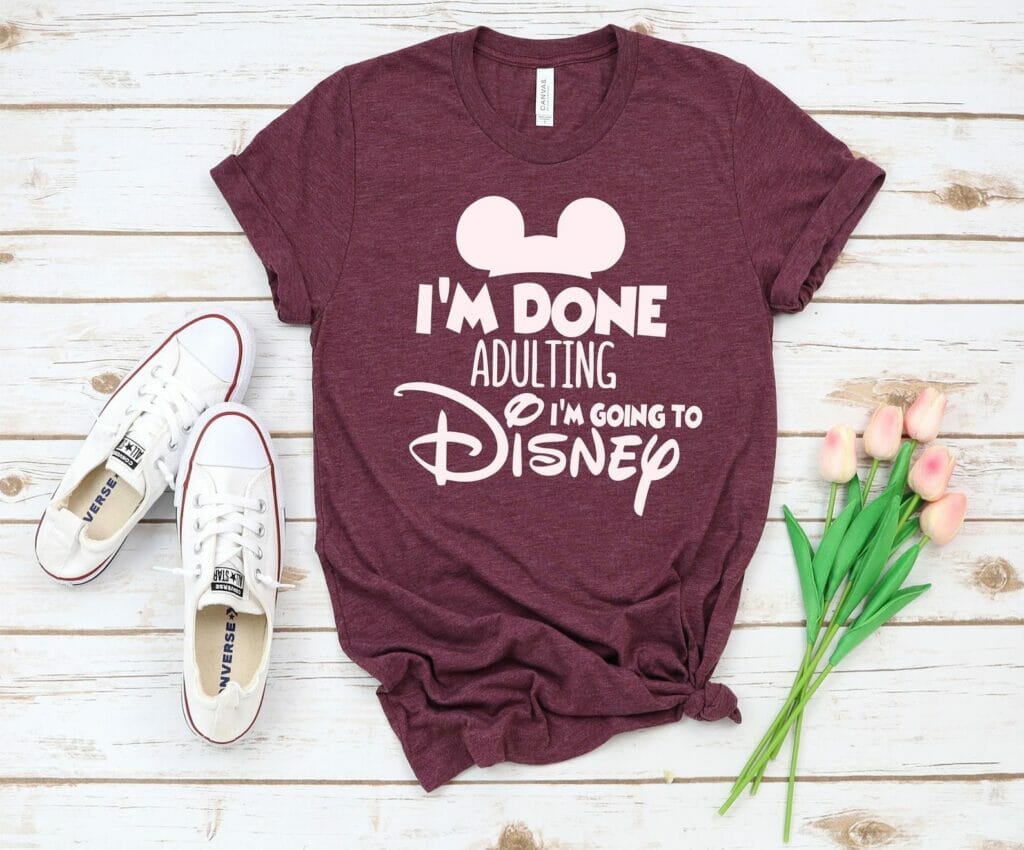 Disney All-Star Movies Resort Theming and Grounds Review
All-Star Movies, like all of Disney's value resorts, specializes in over-the-top Disney theming.
You won't be confused as to where you're staying when you're here, as everything is set up so that it's all Disney, all the time.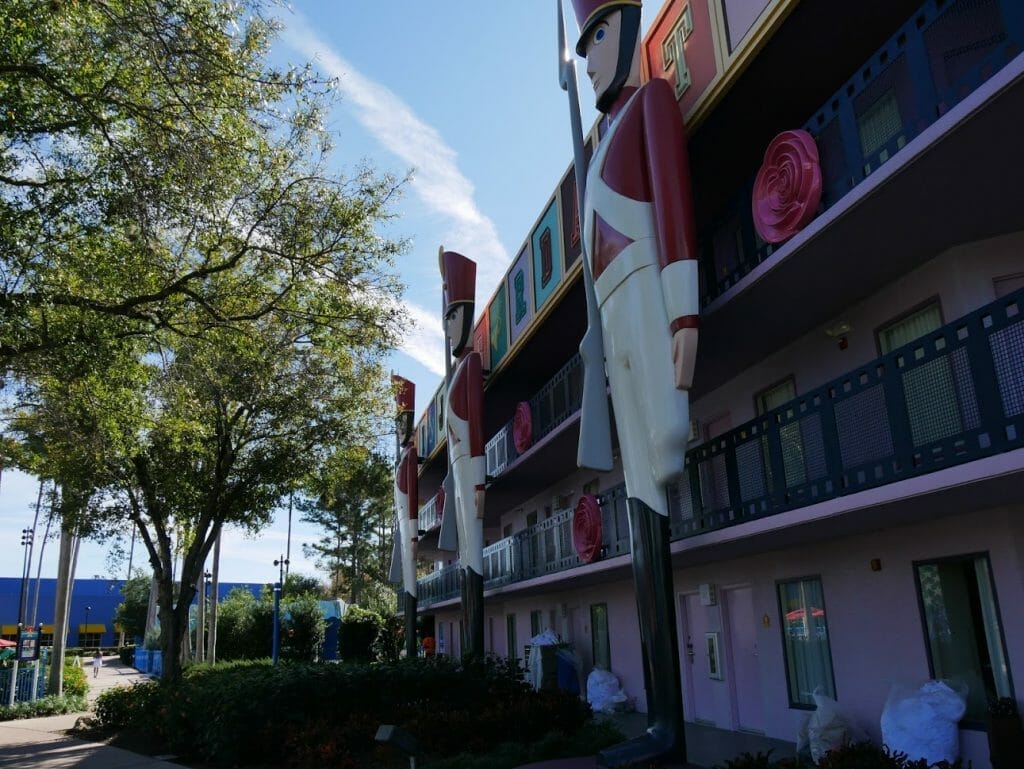 This, contrasted with resorts like the Beach Club where there is lots of theming, but very little Disney theming, is perfect for families with kids who want to feel in the Disney magic.
The layout of All-Star Movies has a main lobby that contains the food court and check-in desks, and then separate buildings that surround this main building.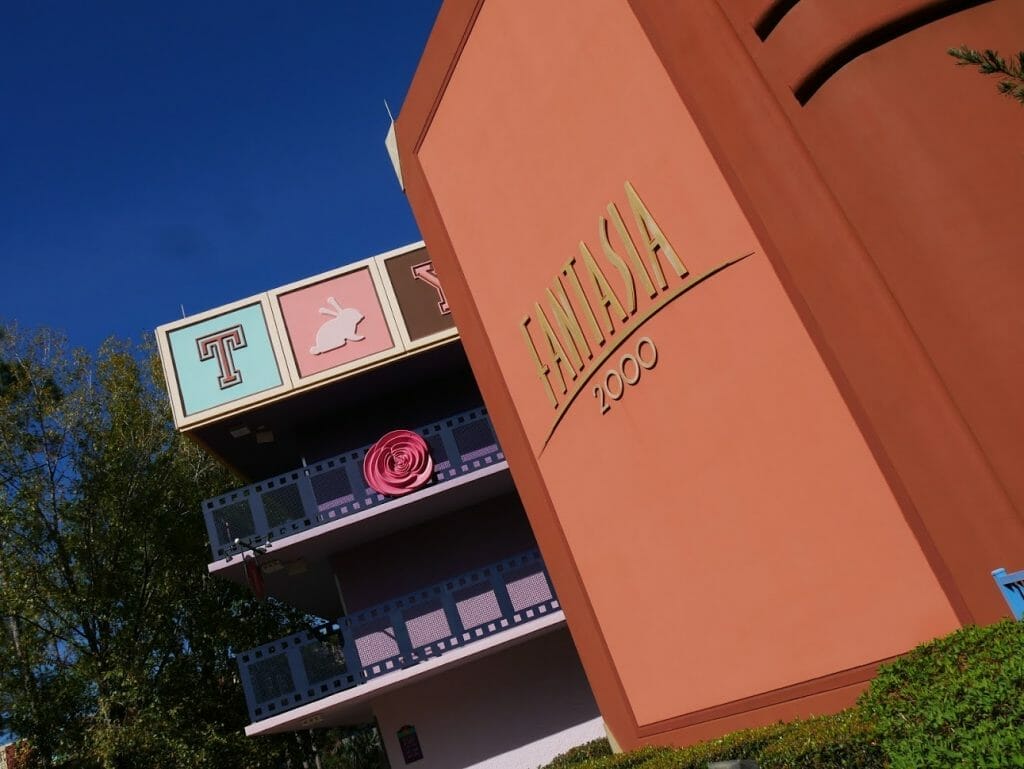 There are three to four buildings in the other sections, all with rooms with doors that open to the outside world – no interior hallways here.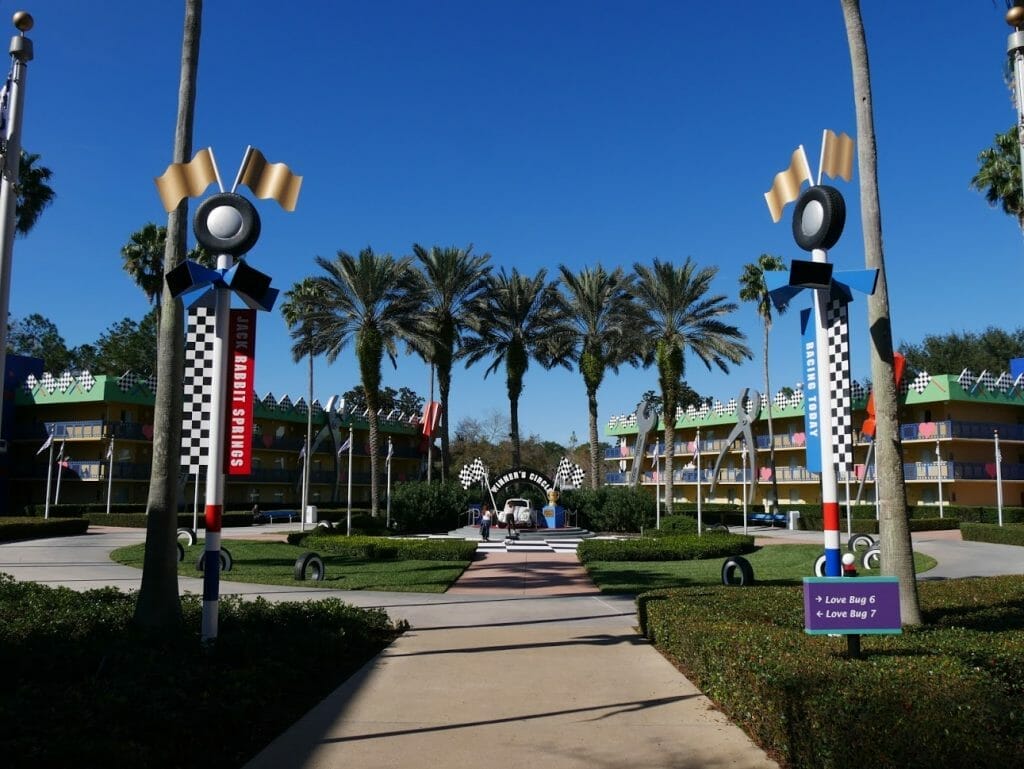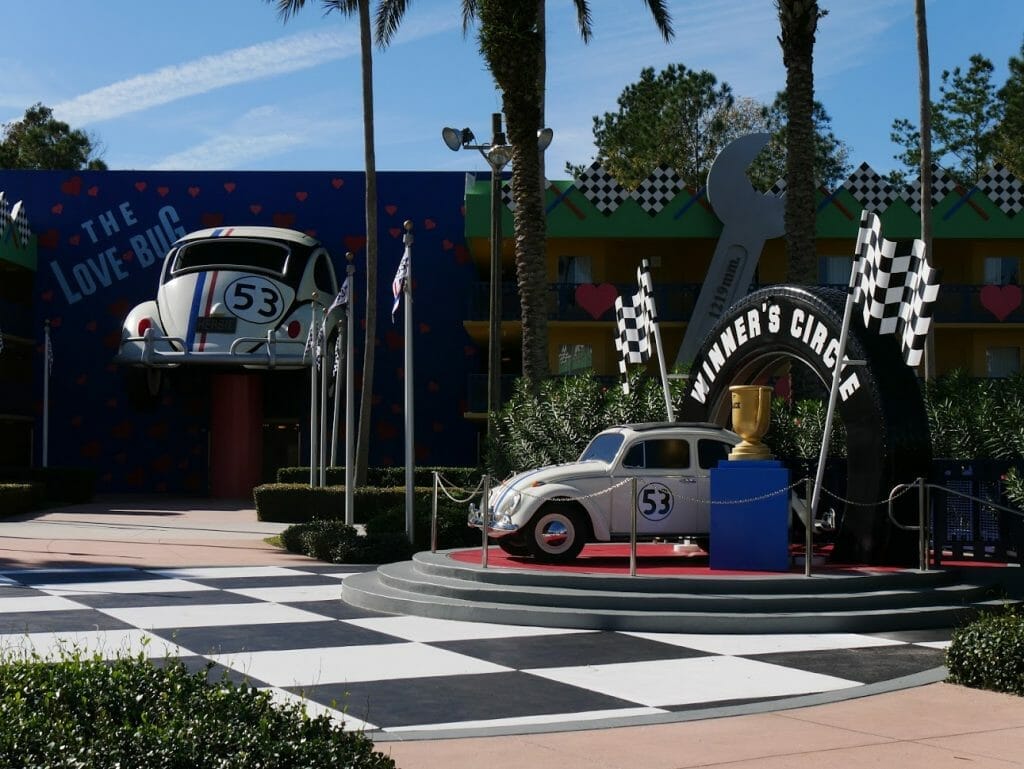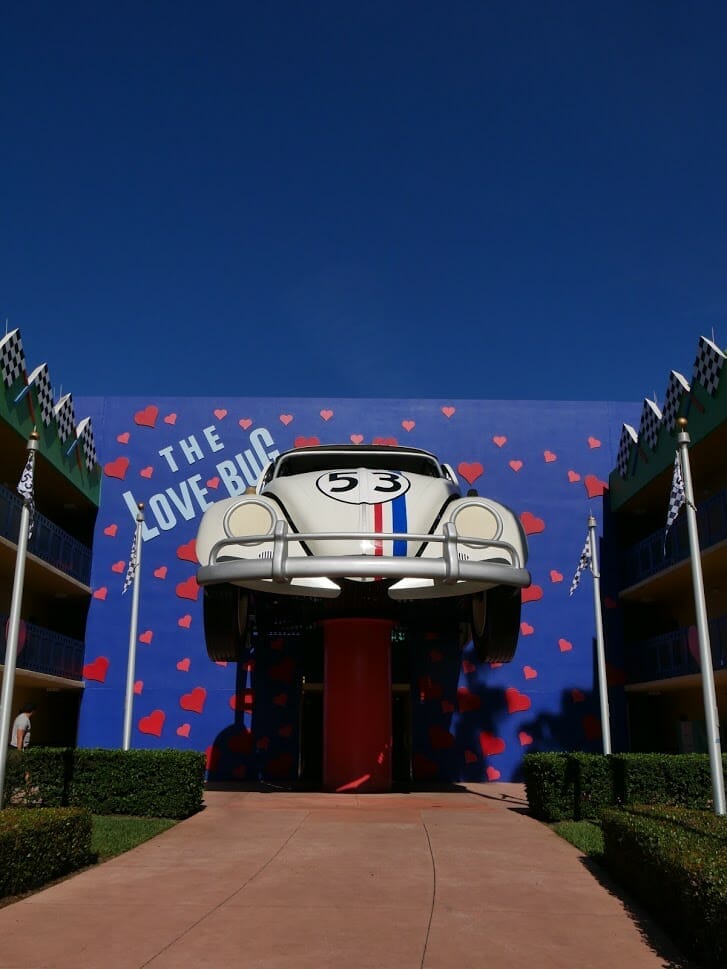 The resort themes are Toy Story, the Mighty Ducks, Herbie the Love Bug, Fantastia, and 101 Dalmatians.
Your kids might have only heard of Toy Story, but 90s Disney fans will know exactly what each theme is all about.
In fact, for some people, it's an awesome throwback to be able to stay in a Mighty Ducks themed room!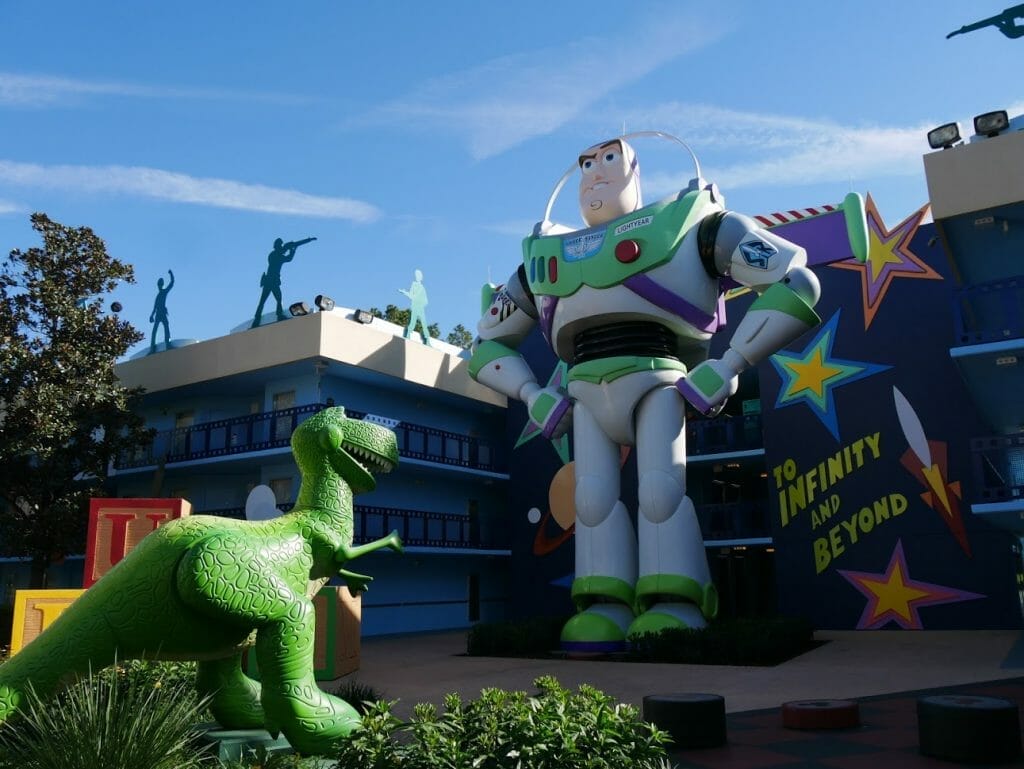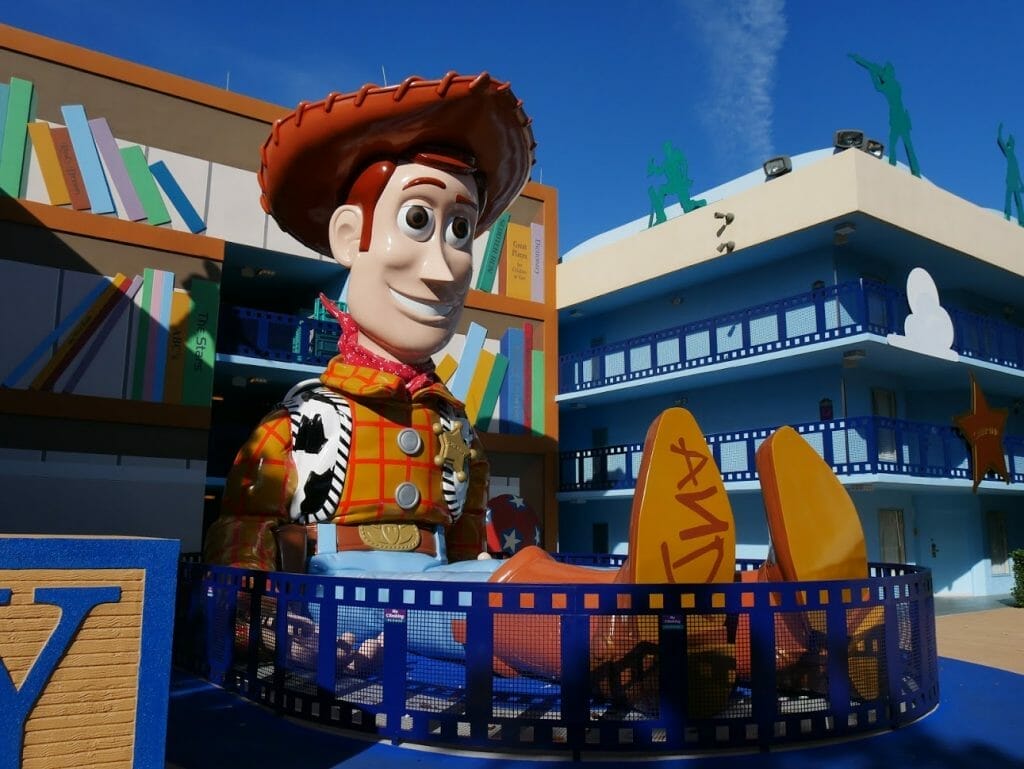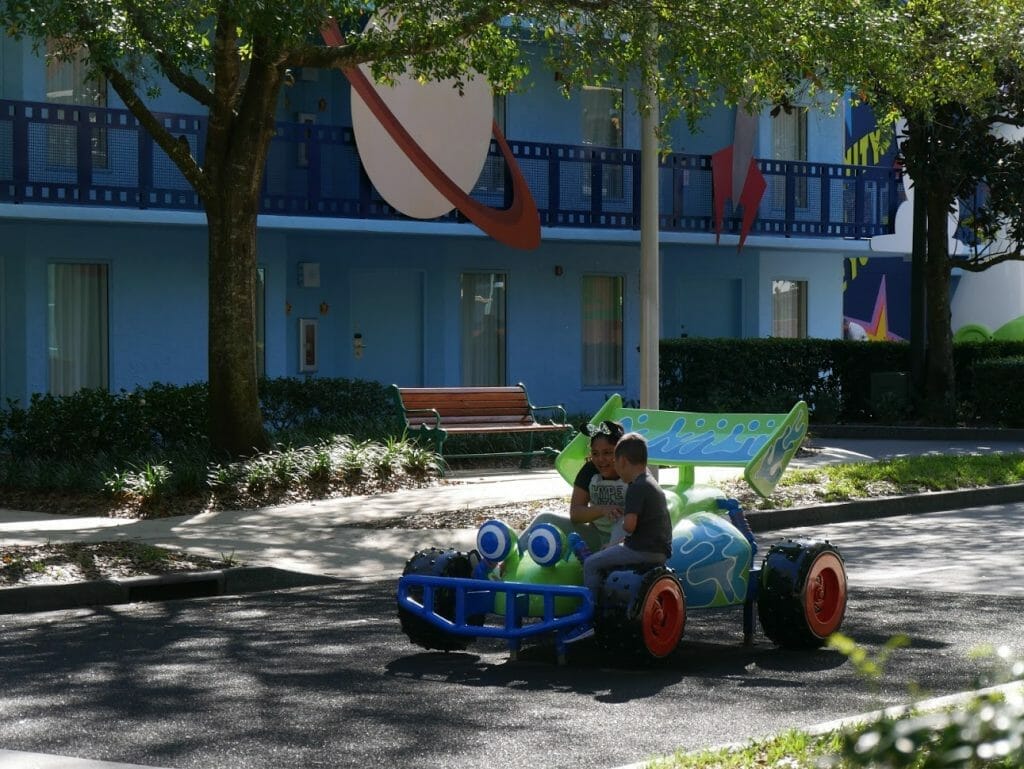 Around each building is some sort of décor related to the theme – dog bones around the 101 Dalmatians buildings, for instance, or hockey pucks near the Mighty Ducks.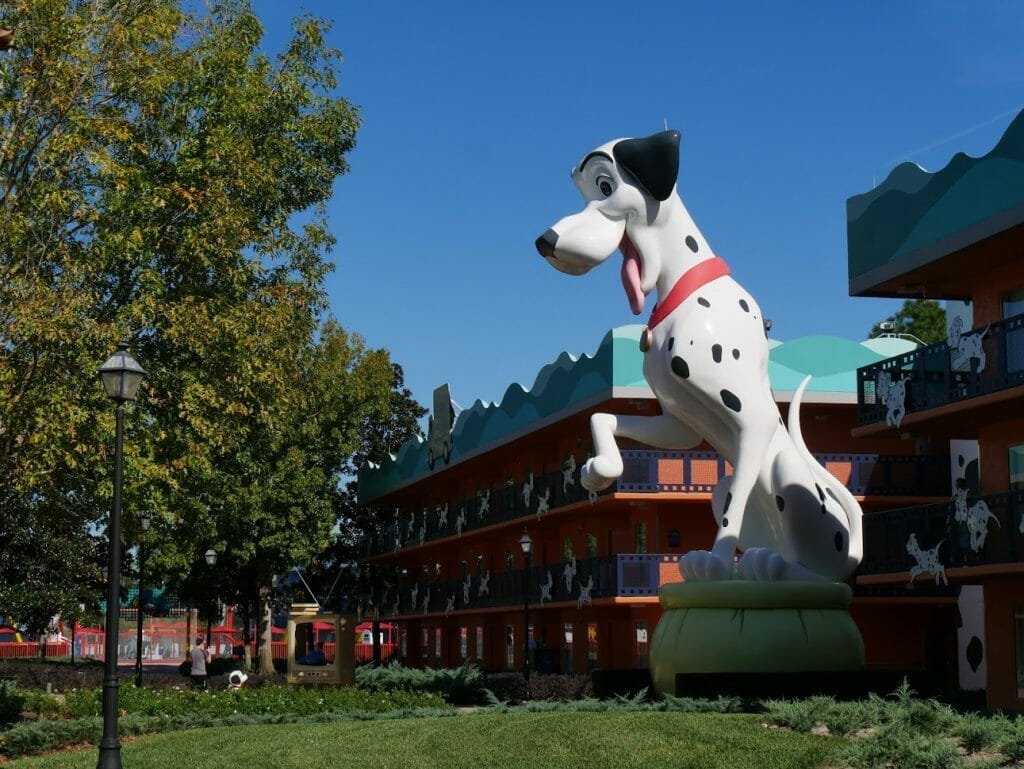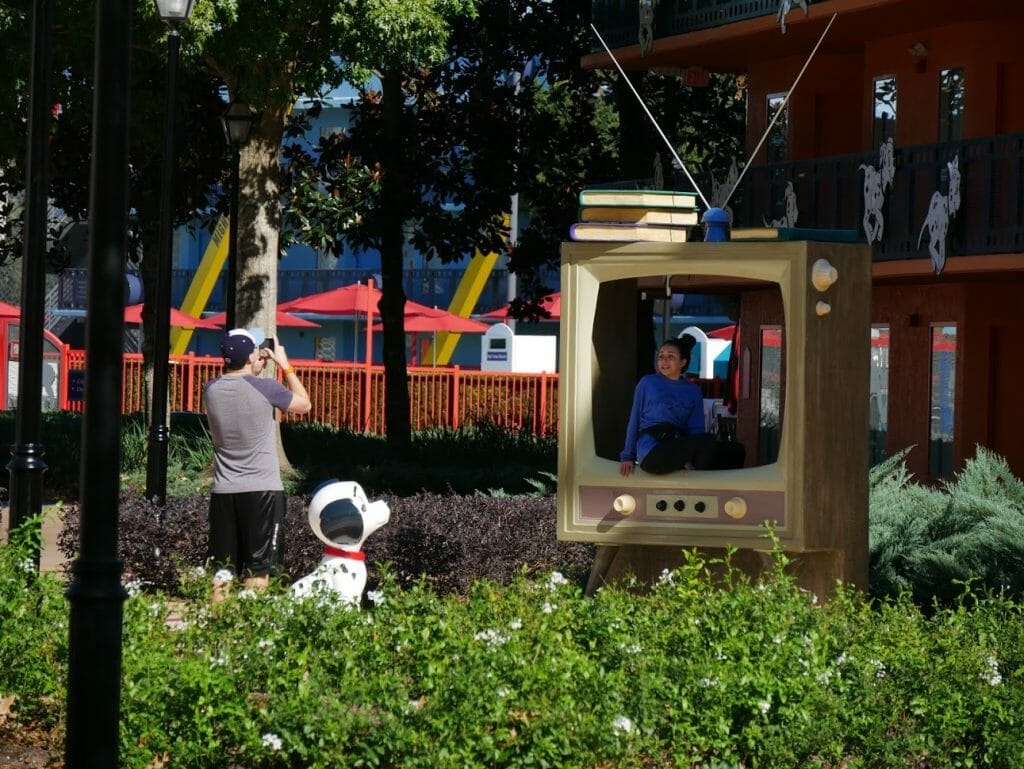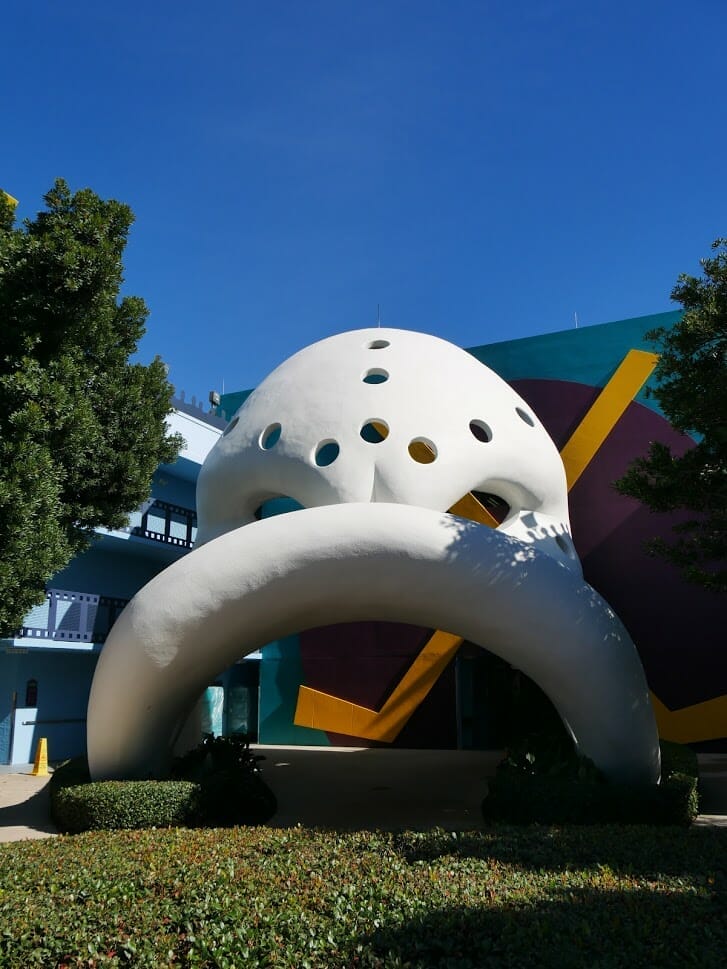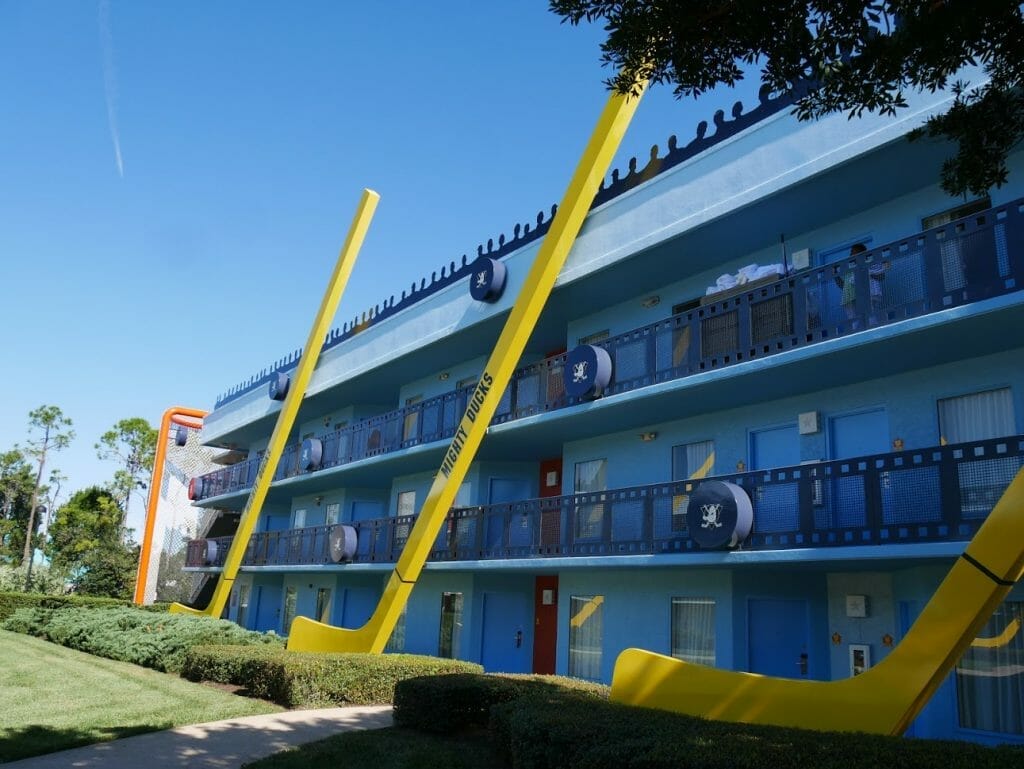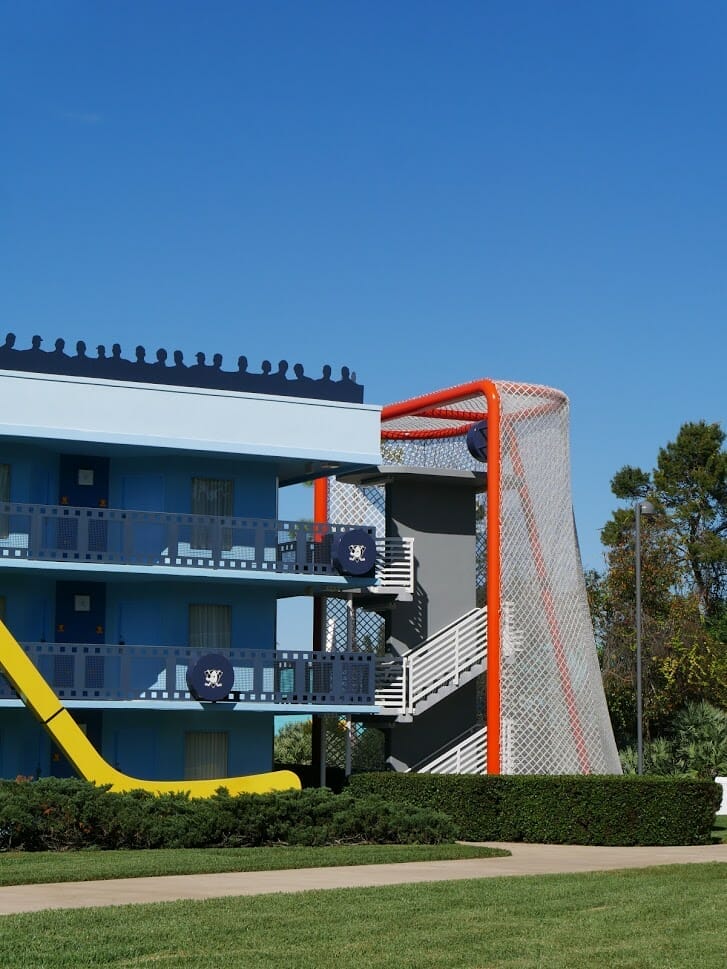 In addition, you've got some fantastic figurines that stand stories tall, including a giant Buzz Lightyear, huge hockey sticks, and giant Dalmatians.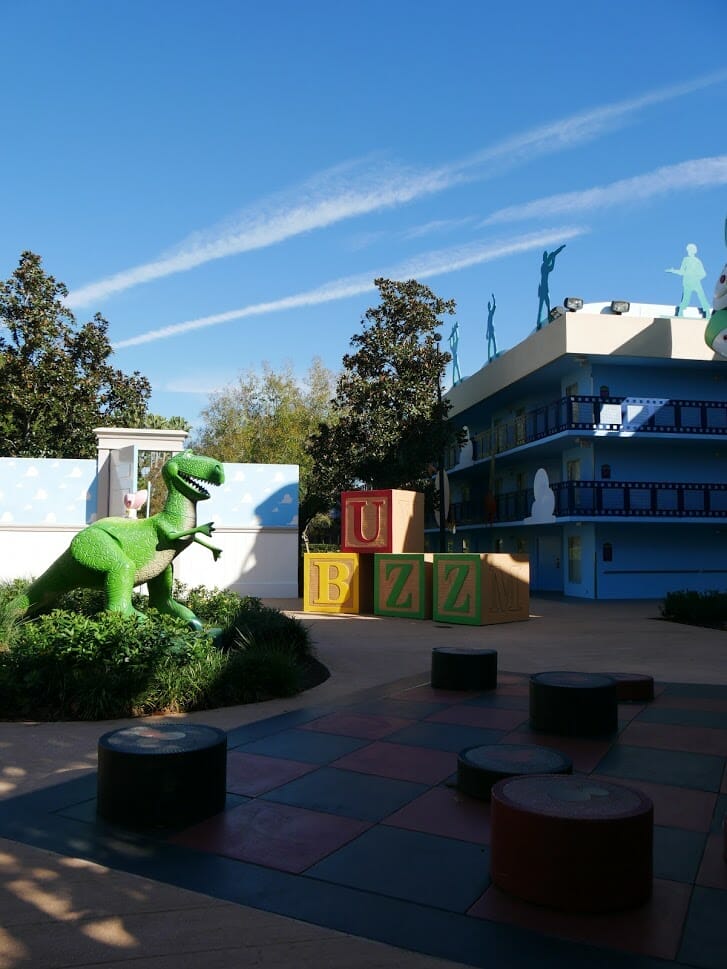 Everything can be explored, sometimes stood on or sat in, and definitely touched.
Nothing is off-limits in terms of discovering the world around this resort and you certainly don't have to worry about breaking anything!
This makes All-Star Movies one of the best Disney resorts for kids, full stop.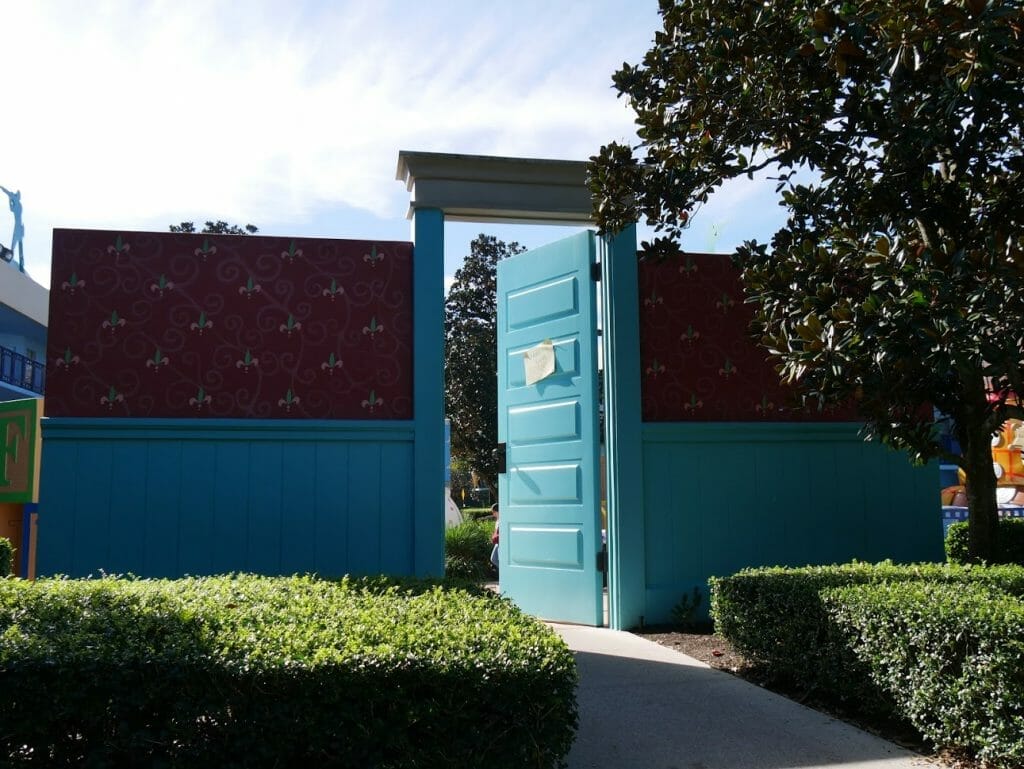 I'll discuss the pools, lobby, and food court in separate sections, but suffice it to say that All-Star Movies is thoroughly Disney movie based the whole way through, with attention to detail in all areas that make you feel as if you're either about to direct a Blockbuster film or you're starring in one.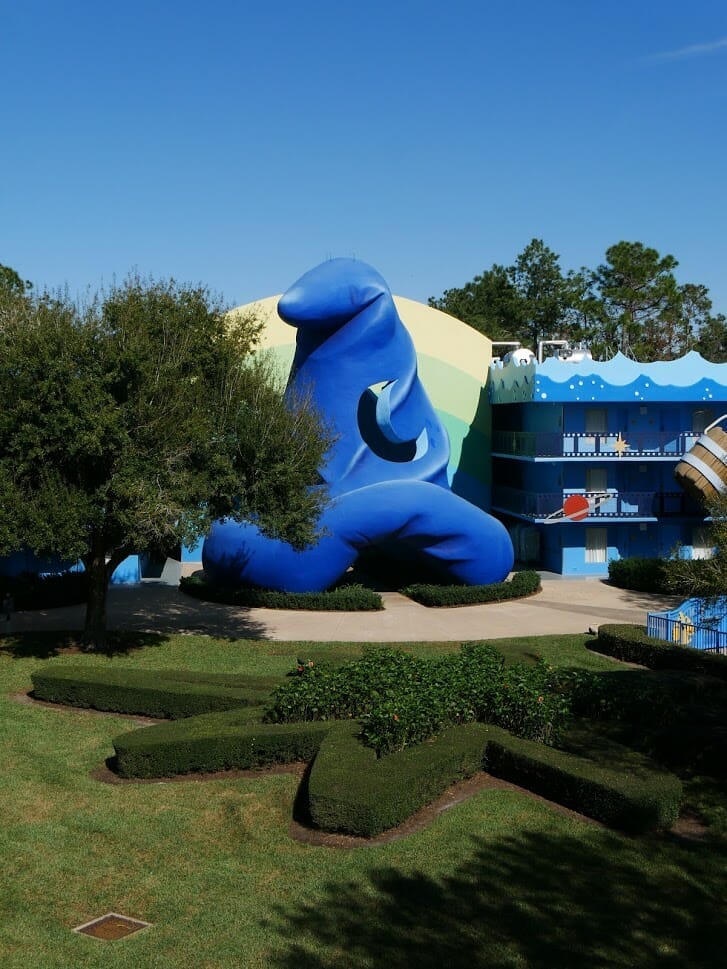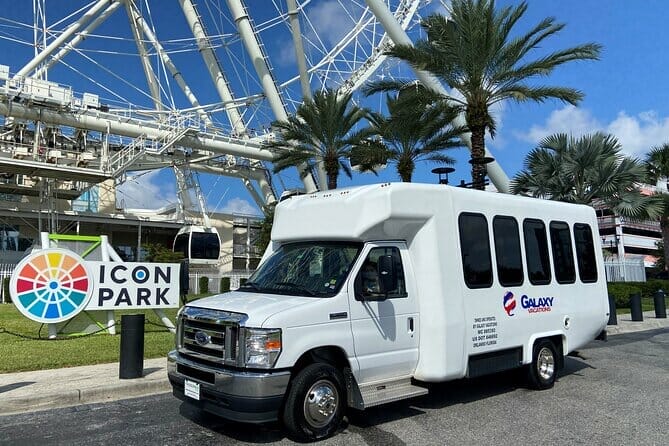 🚌Not renting a car in Orlando?
My favorite shuttle to get from the Orlando airport directly to Disney World is this one with a ⭐⭐⭐⭐⭐ rating.
All-Star Movies Lobby Review
The lobby and check-in area is a grand, large building with plenty of check-in desks so you're never waiting for too long.
All-Star Movies, like other values, hold quite a few more people than many of the Deluxe resorts, and they're equipped with the facilities to do so.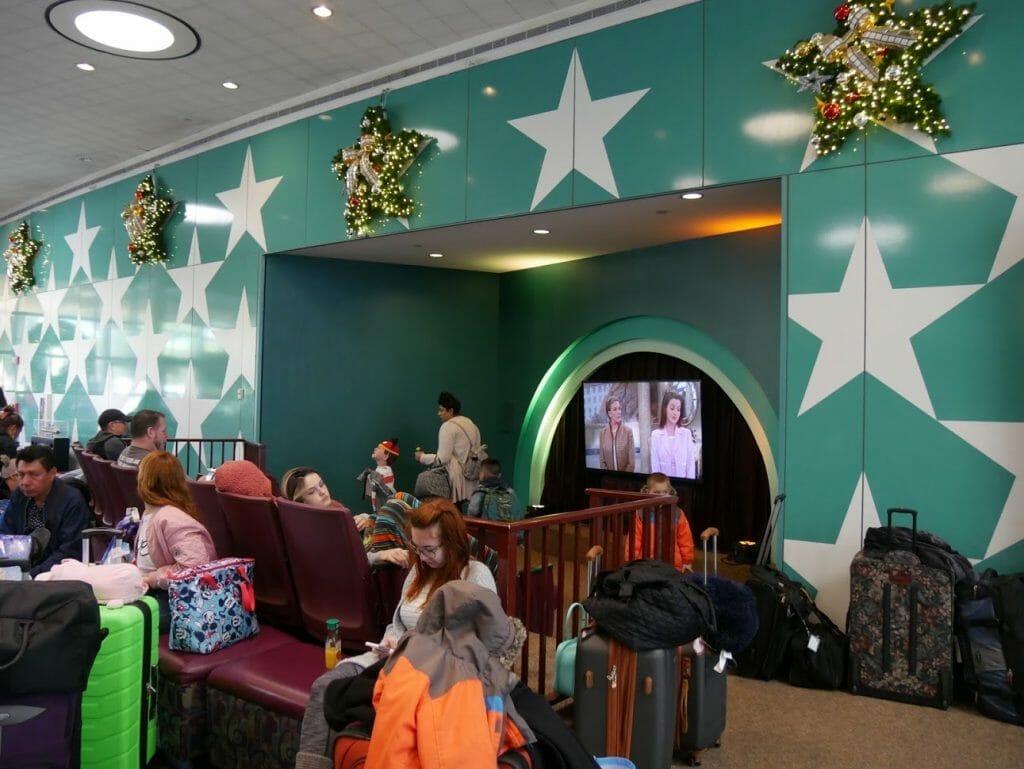 There are movie memorabilia displays dotted around the lobby, as well as a kid's section for them to sit and watch Disney movies while you check in.
I appreciate the tall ceilings and stars plastered all over the walls here, as, again, nothing is subtle!
You step in and there is no mistaking where you are.
The atmosphere is fun and bright and loud and ready for making some magical memories.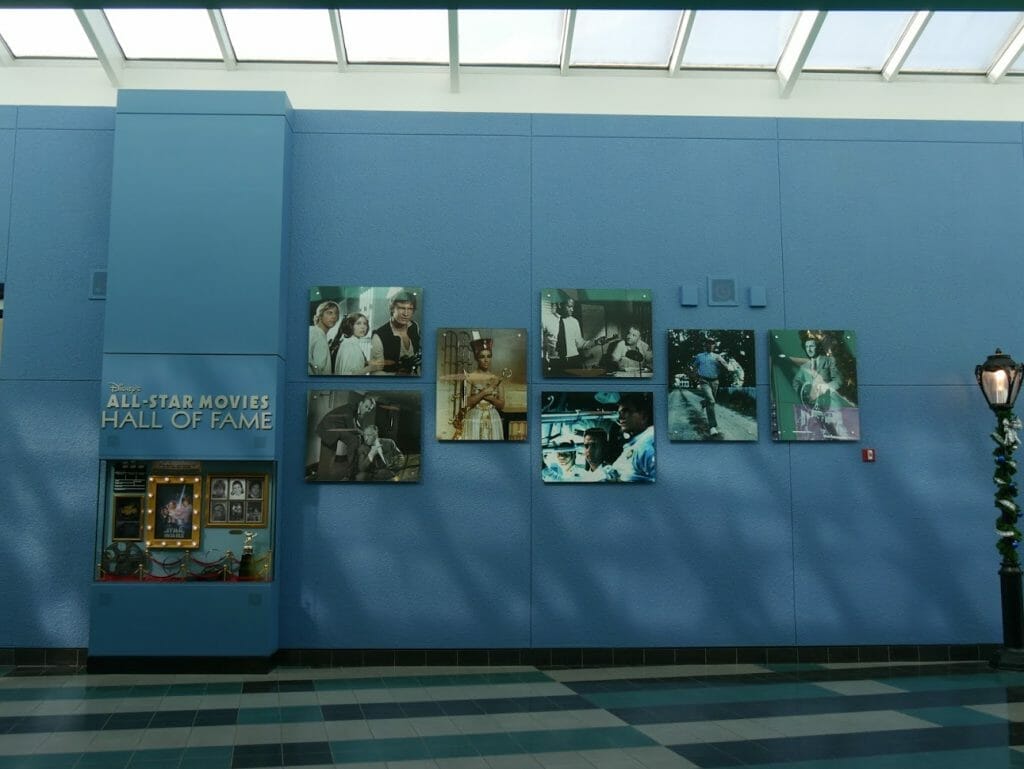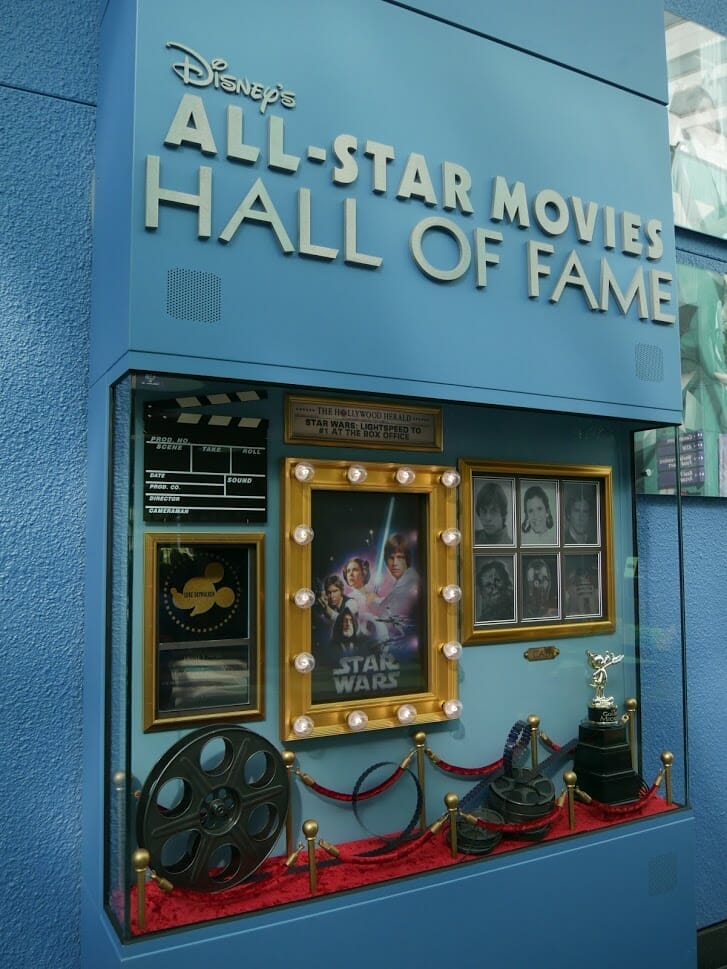 All-Star Movies Room Review
The room itself was where All-Star Movies really shined.
The refurbished rooms are similar to those at Pop Century and now being rolled other to other All-Star resorts, in that there is a hardwood floor, one queen bed, one Murphy bed that pulls down into a table, and a separate bathroom that is closed off by a sliding door.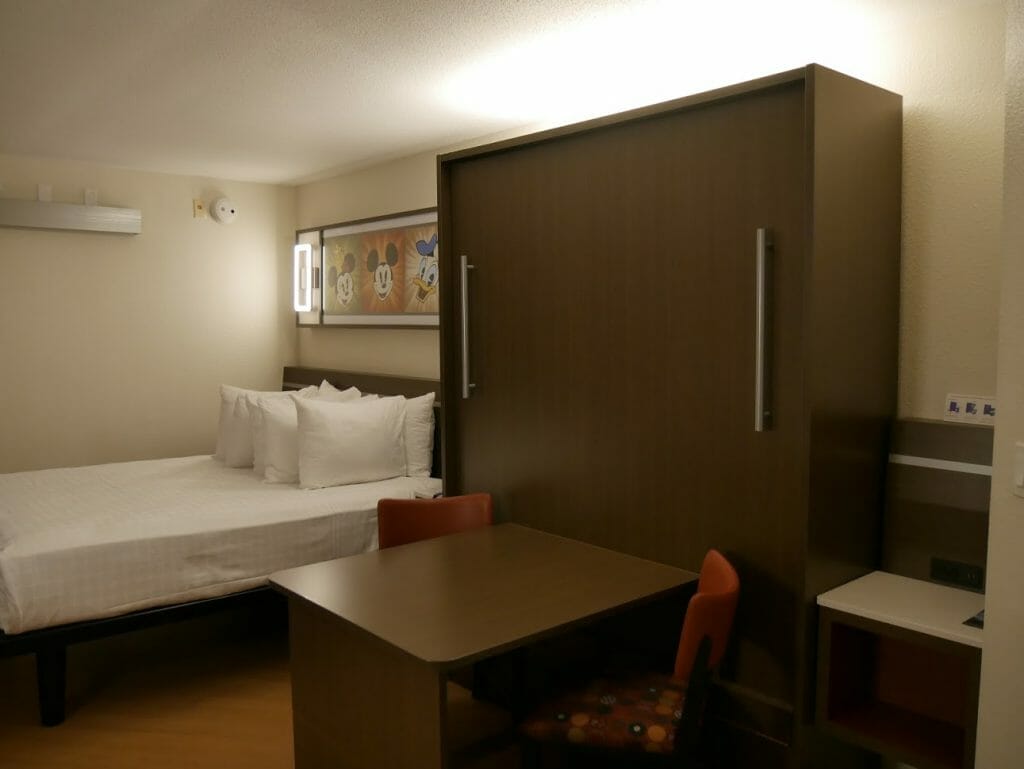 While hardwood in a hotel room isn't always my favorite as a guest, I think it does go a long way to help the room feel clean and modern.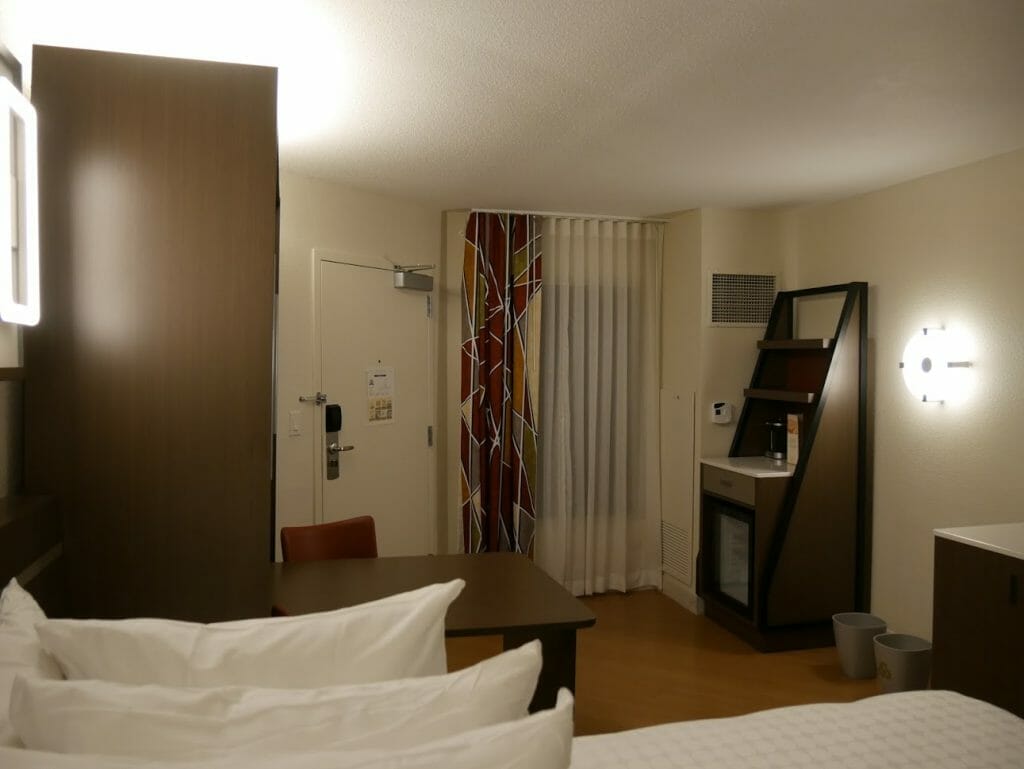 The decor around the room has been toned down so it still represents the All-Stars and the movies, but it's not quite so in your face.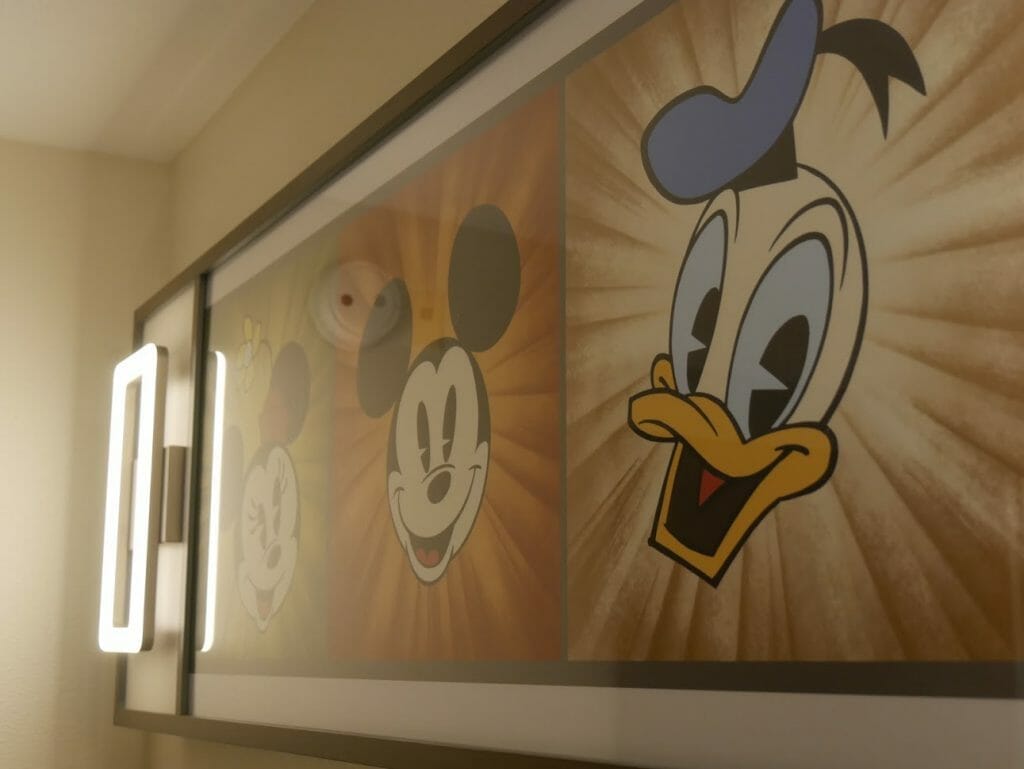 One thing I absolutely love about the new rooms is the giant television on the wall.
When I'm on a Disney vacation, you can bet I'm turning on the Disney channels and the "Must-Do Disney" channel.
They didn't skimp on the TV size, that's for sure!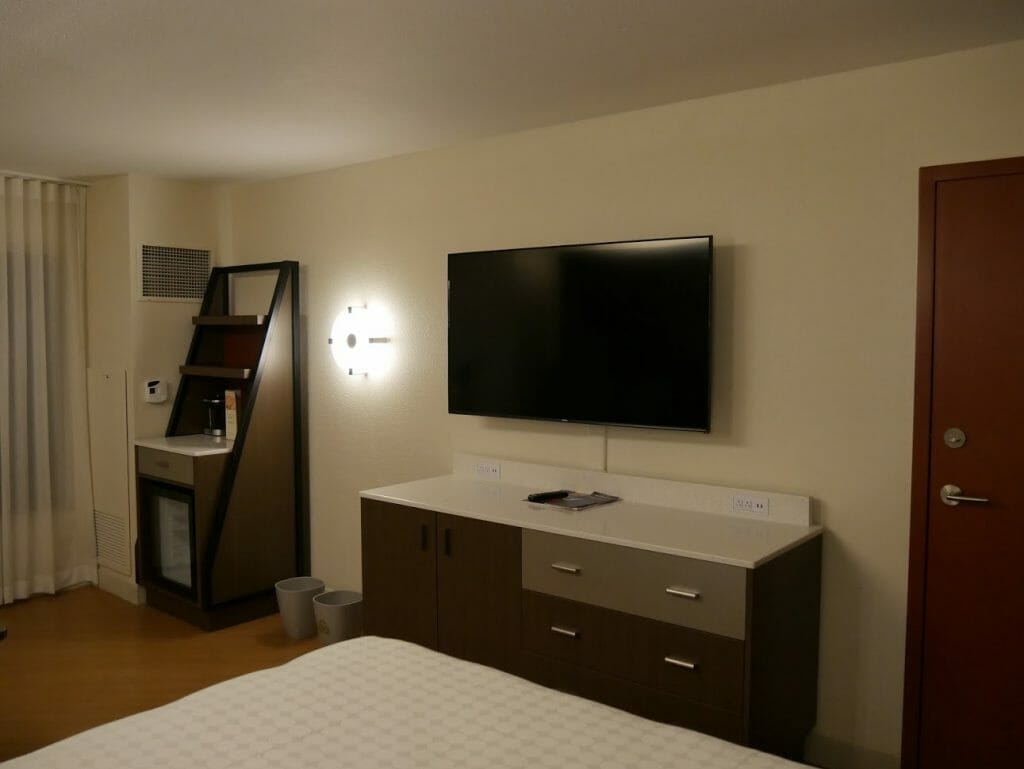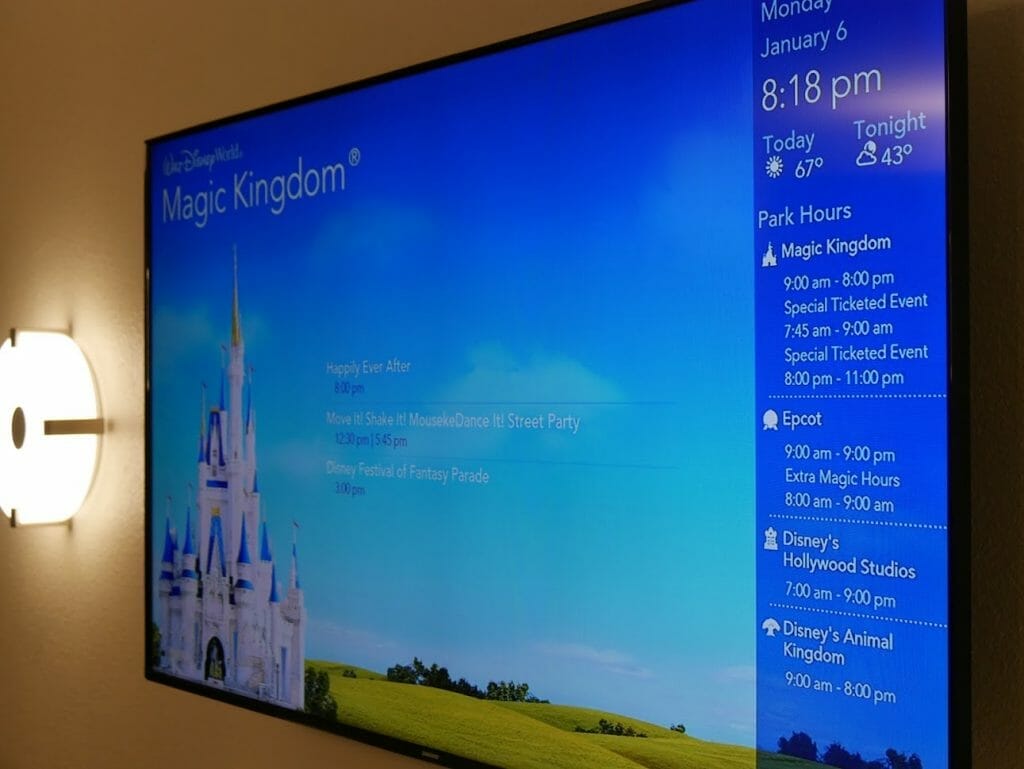 The bed was easy enough to change from a table into a bed, and the chairs provided are an excellent quality.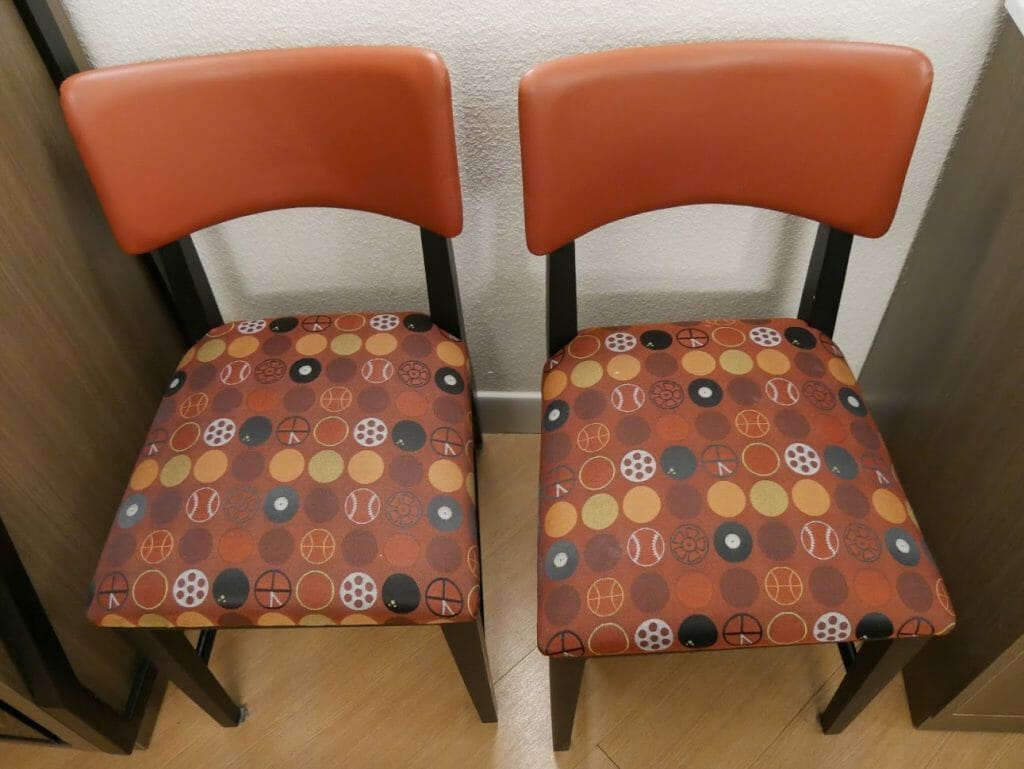 There is also a little kitchenette type area with the fridge, and we found this really nice to be able to unload all of our food and prepare any drinks or sandwiches in the morning.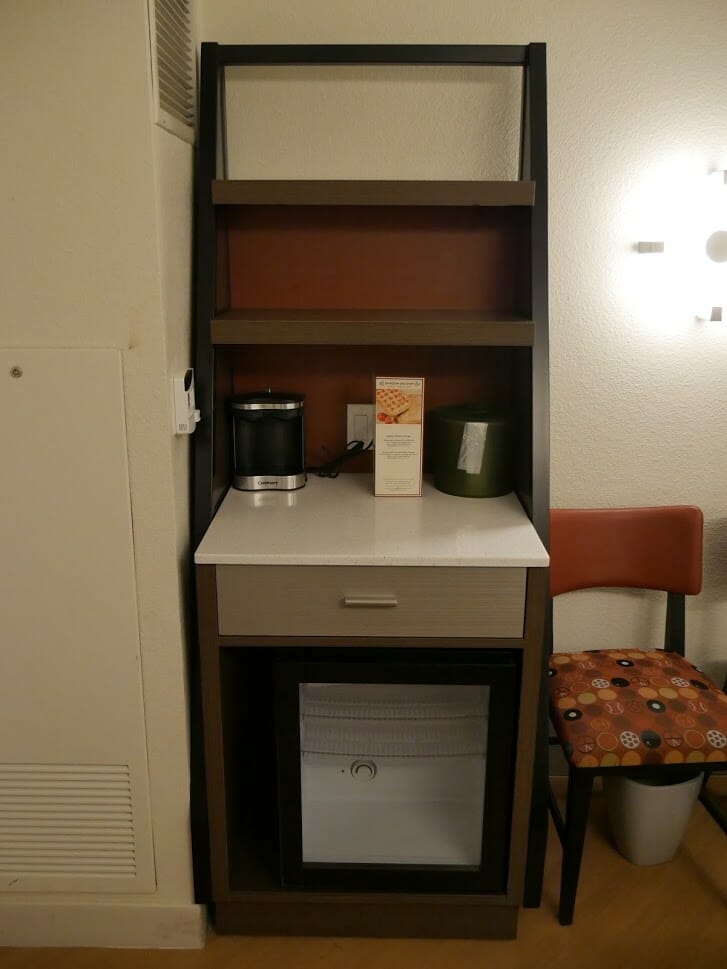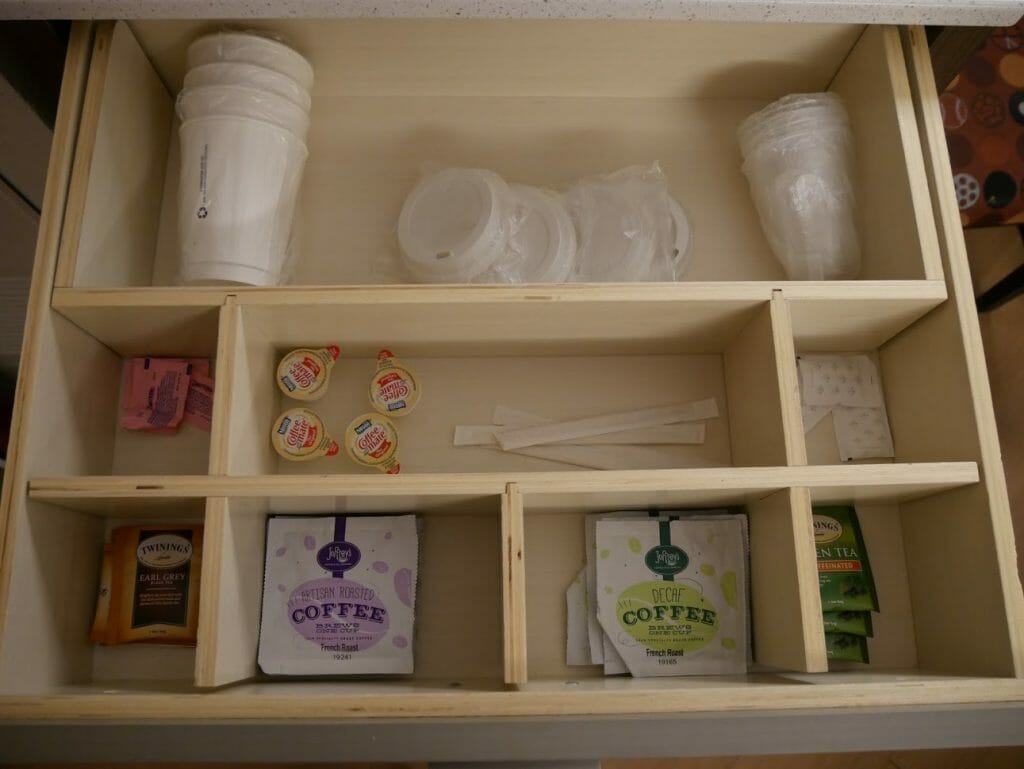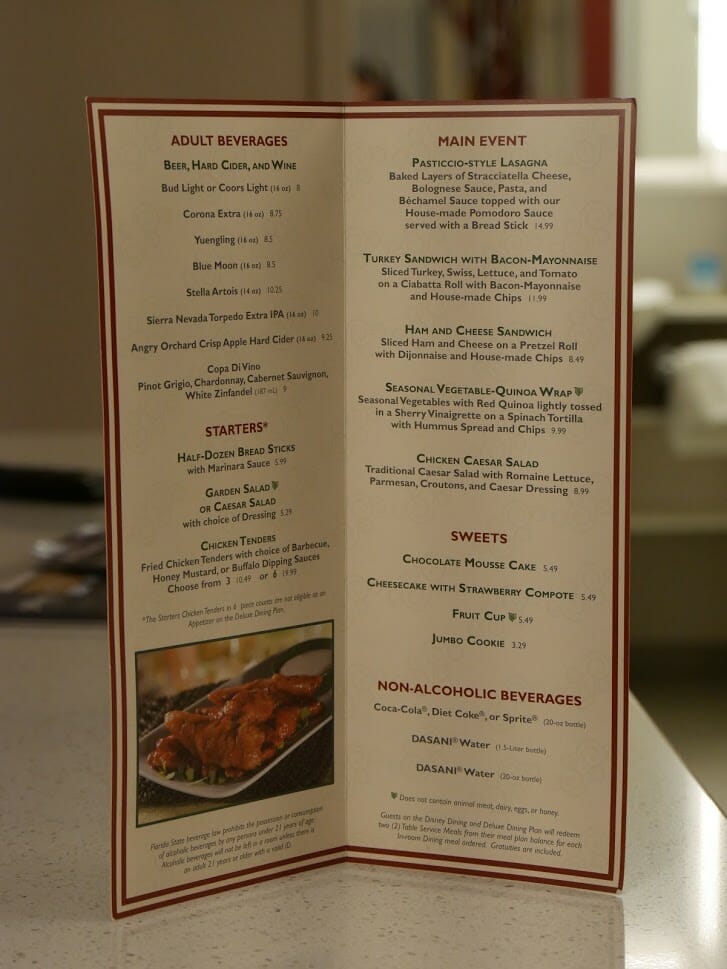 The bathroom, too, was sleek and modern – definitely above what I would have expected of a "Value" resort.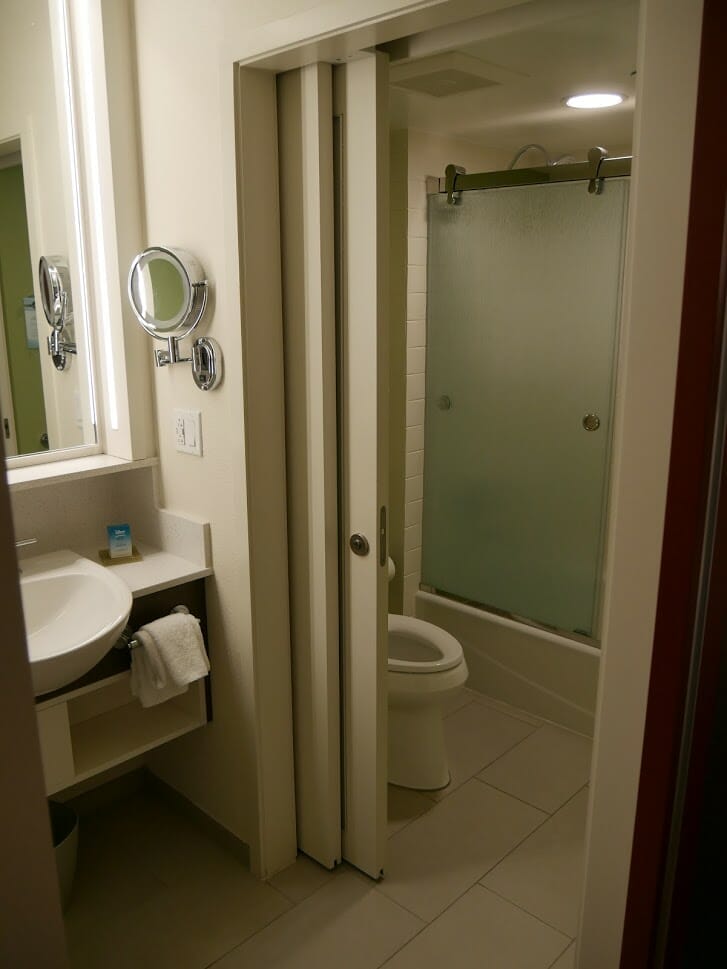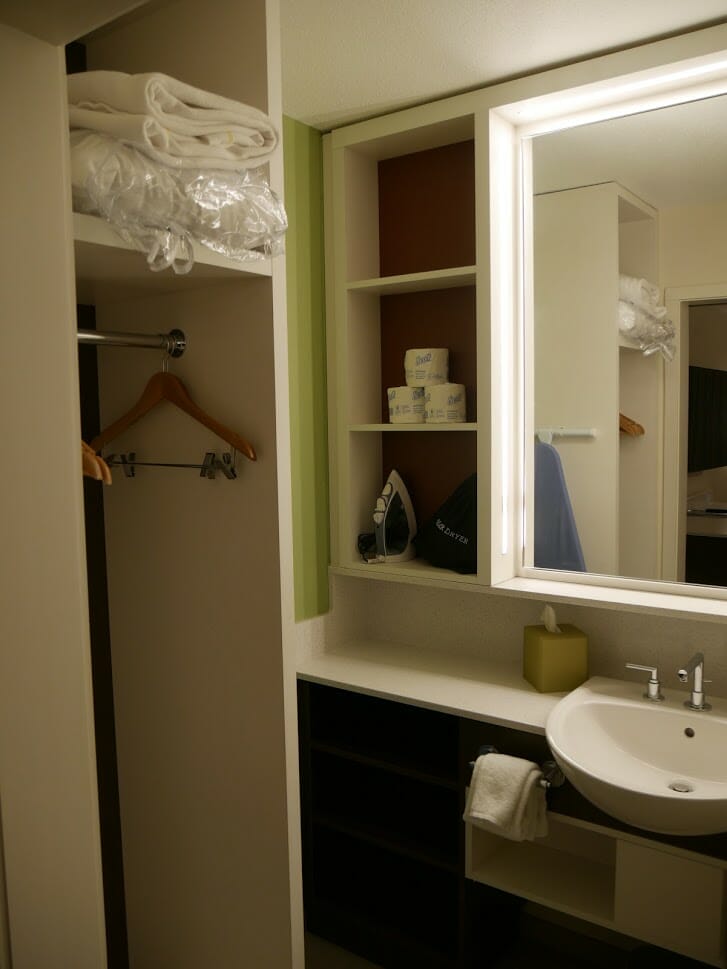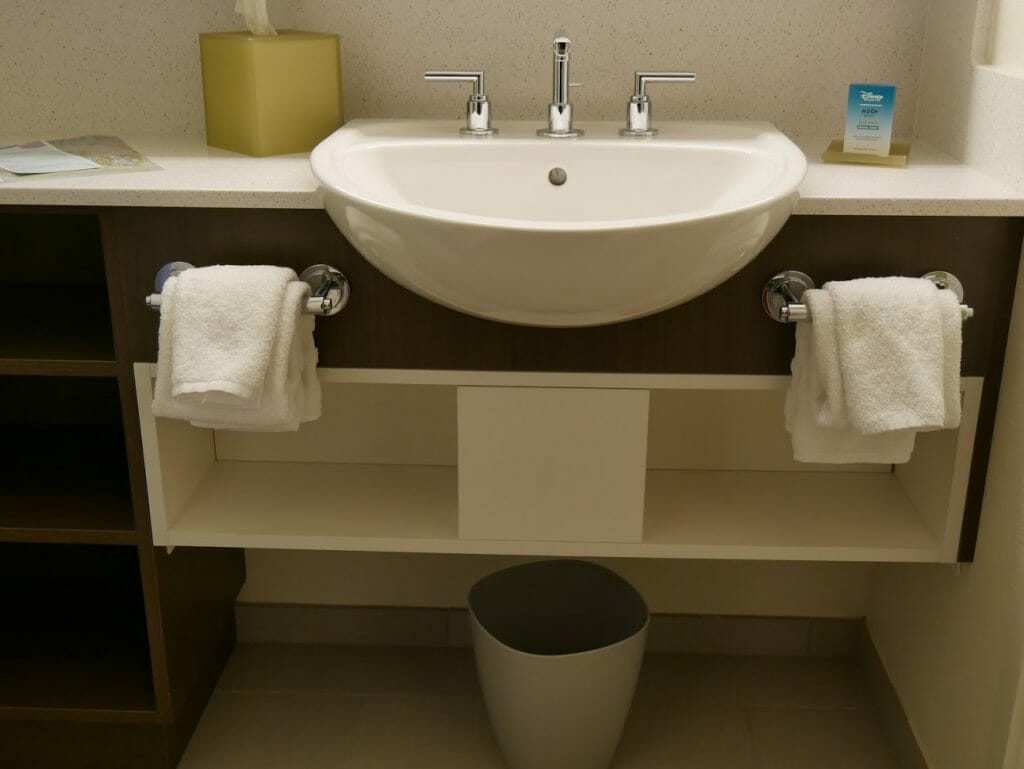 The dispensers of Disney shampoo and conditioner and body wash are now on the wall instead of in individual bottles, but you used to get less expensive products at value resorts, and now you get Disney's H2O line which I love.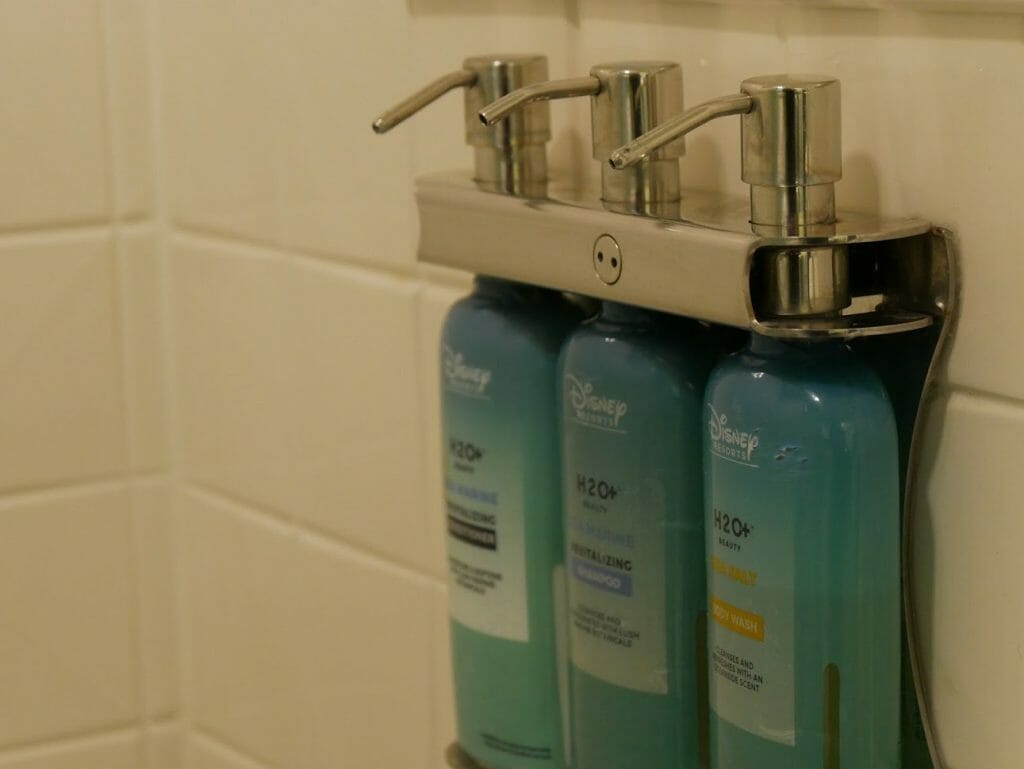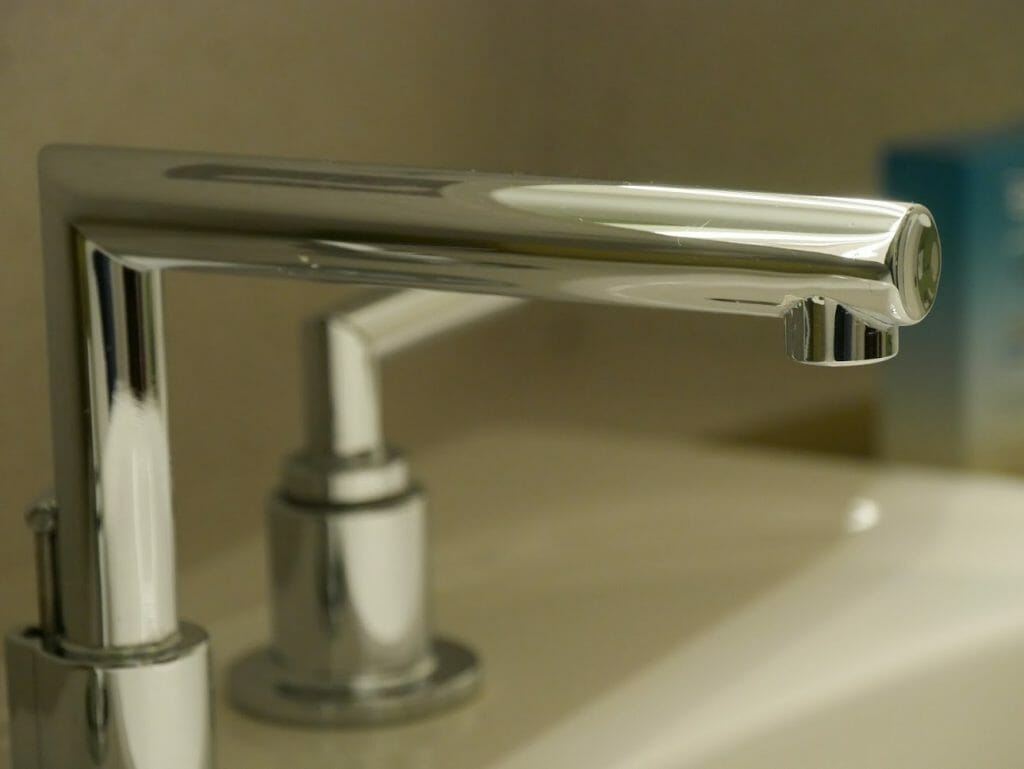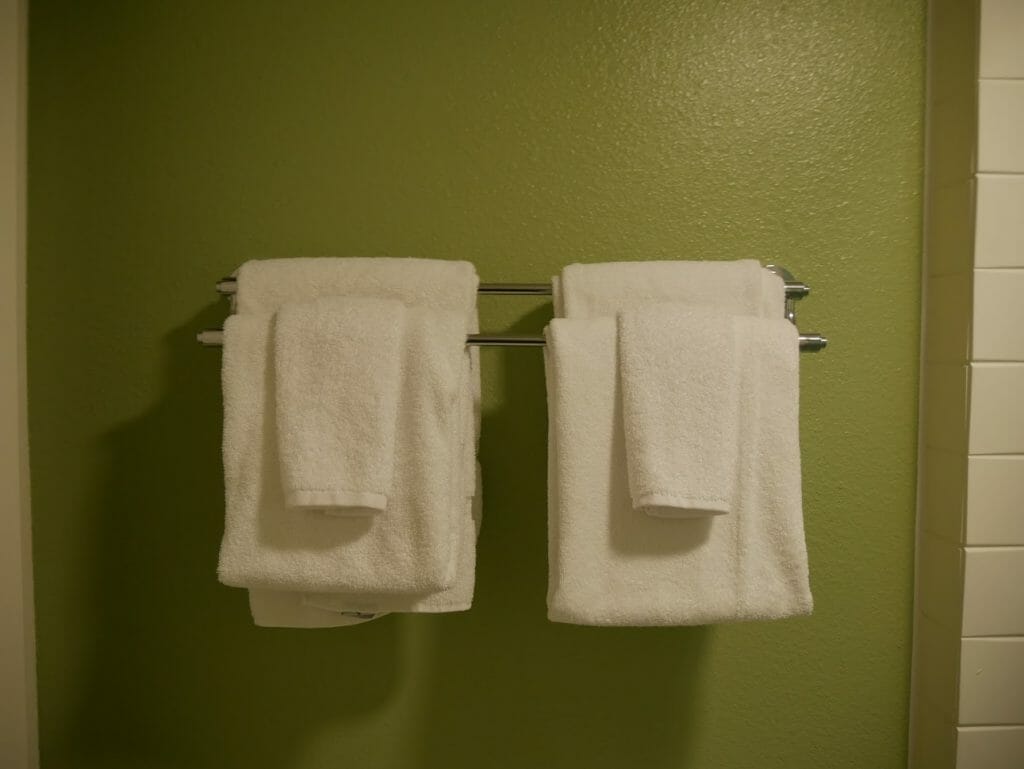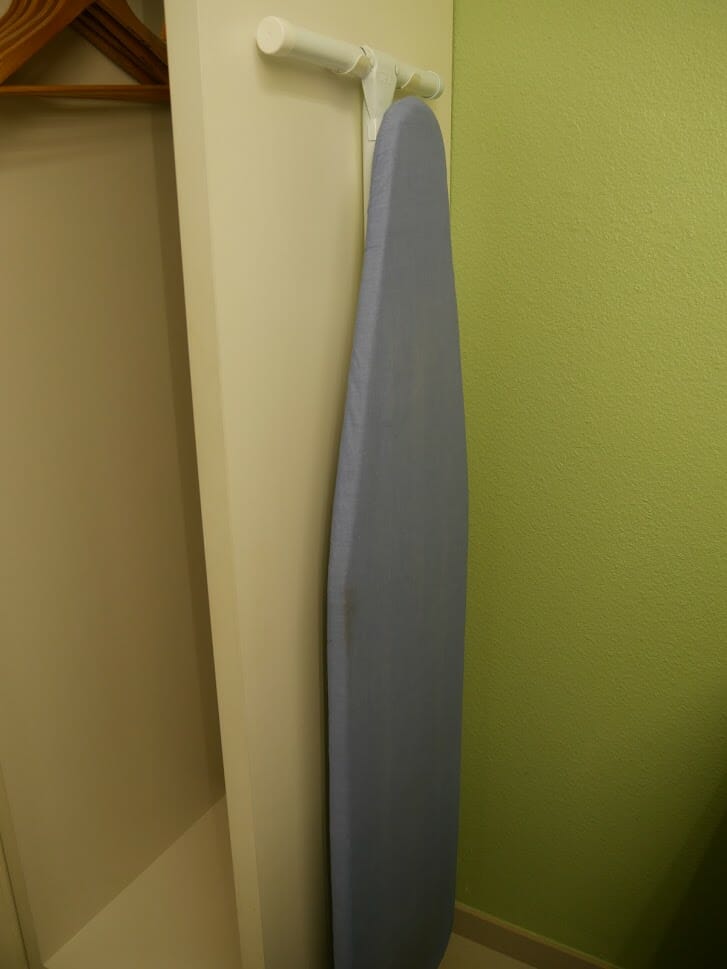 The main thing we fell in love with in the new rooms is that the beds are super comfortable.
You get plenty of pillows, and particularly the main bed that isn't the Murphy bed is awesomely comfortable.
I slept on the Murphy bed and while it was comfortable, it didn't quite have the same level of comfort as the main bed. If you're traveling with kids, definitely give them the Murphy bed!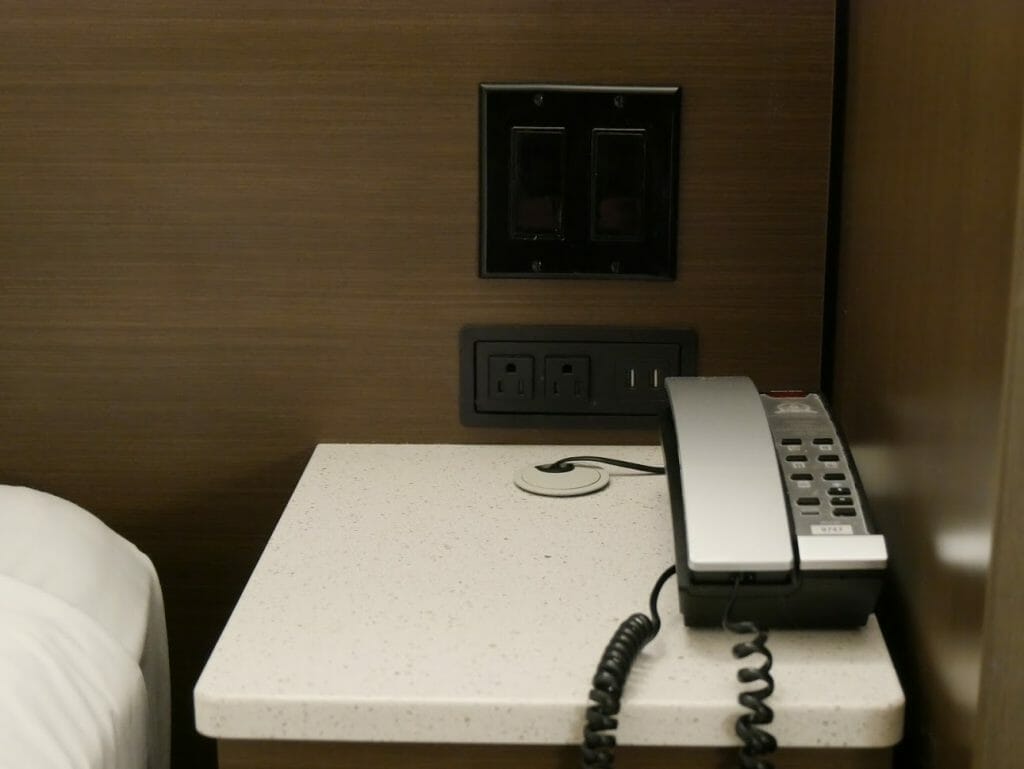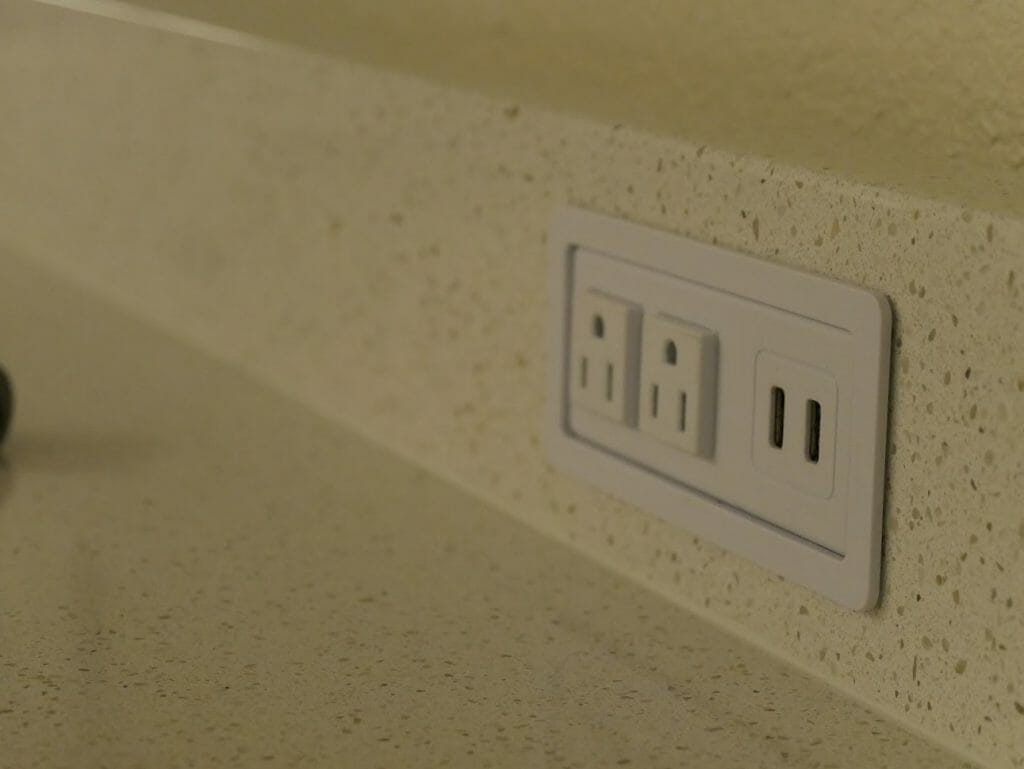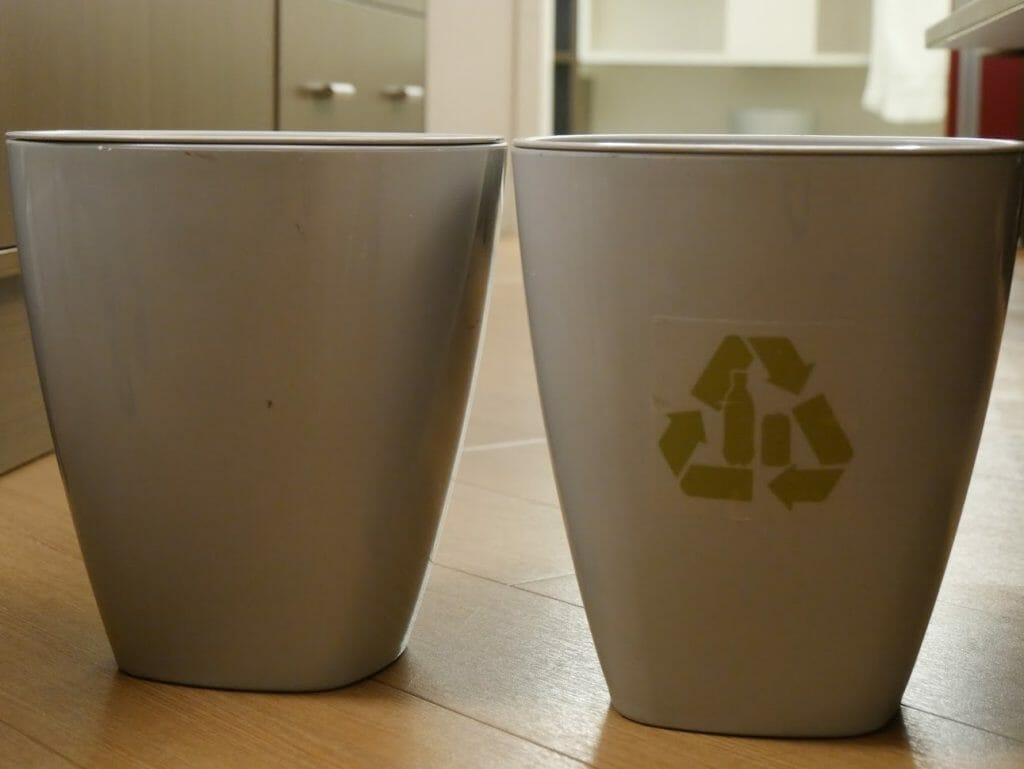 All-Star Movies Pool Review
All-Star Movies has one main pool, the Fantasia Pool, which is where they hold most of the events and activities throughout the day.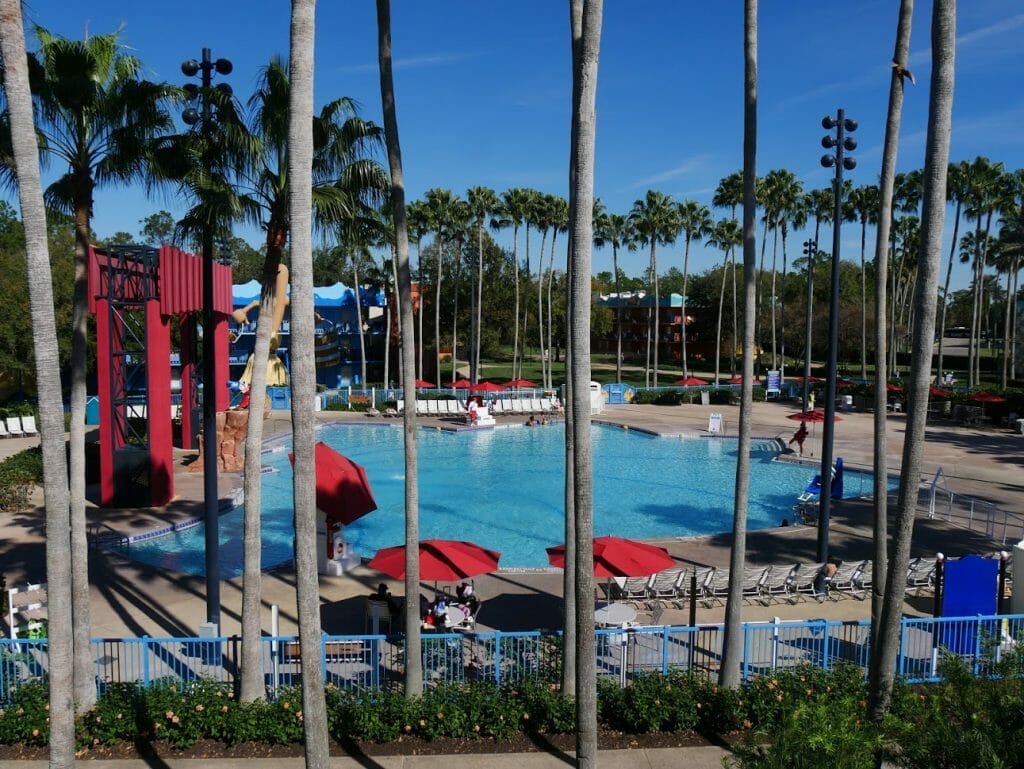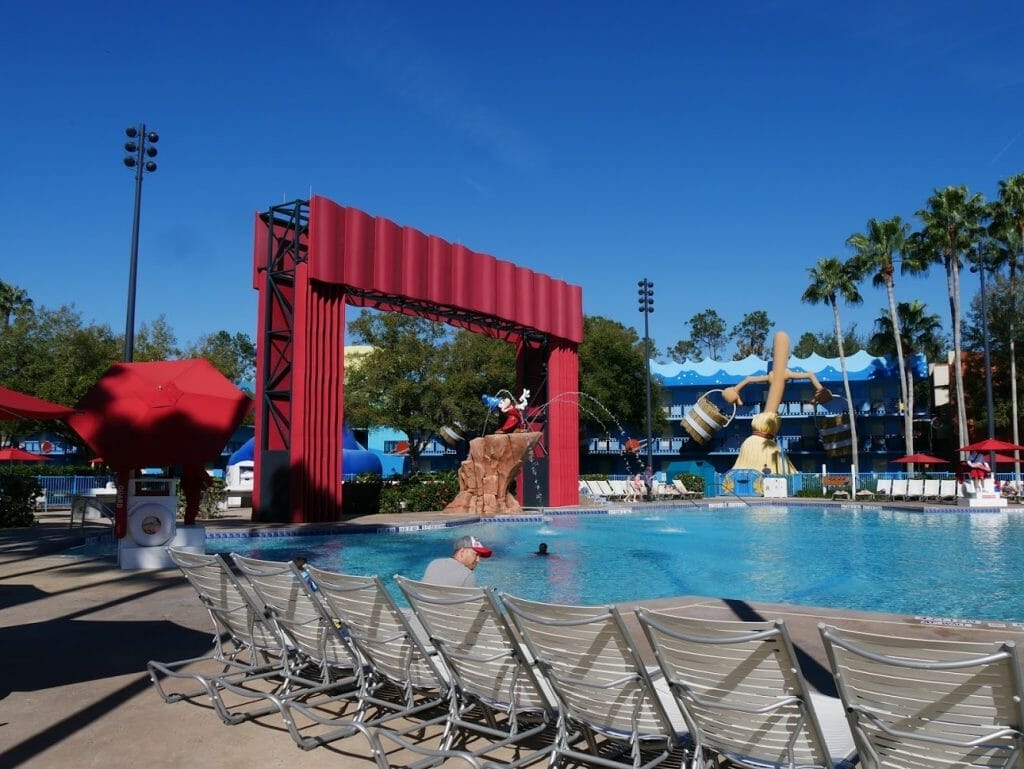 The theming of the pool is super cute, one of the best pools at Disney World, with Fantasia Mickey casting his spell over the water.
I love the curtain effect, and if you've got a large group or kids who love to splash around and be loud, this is the pool for you.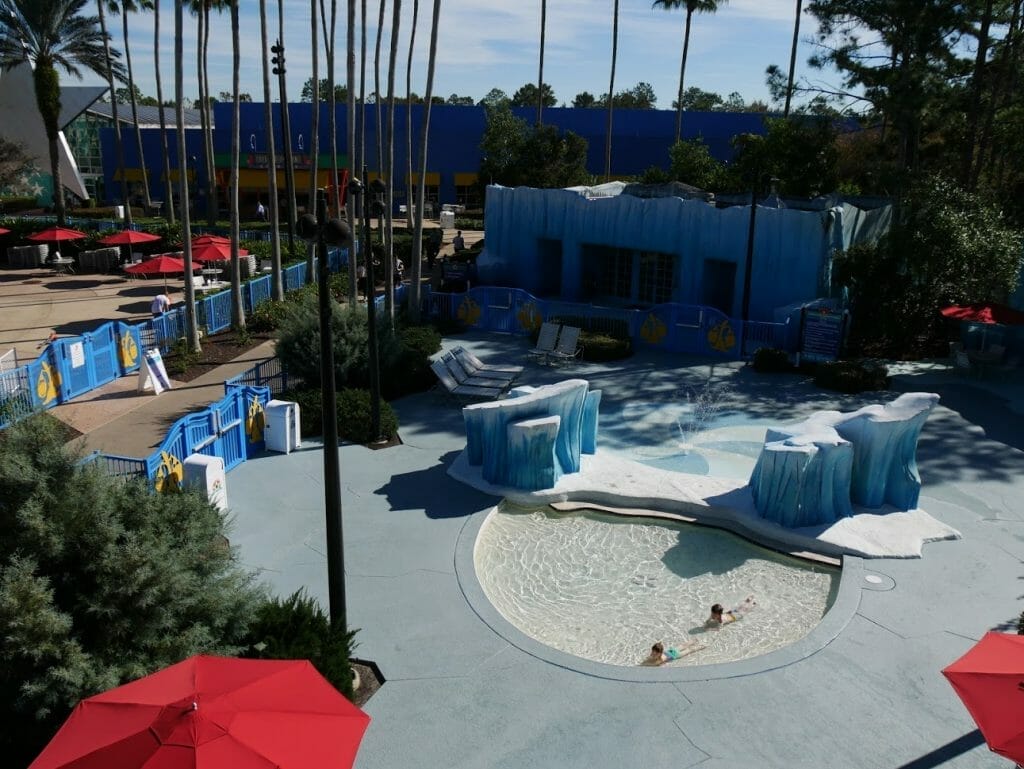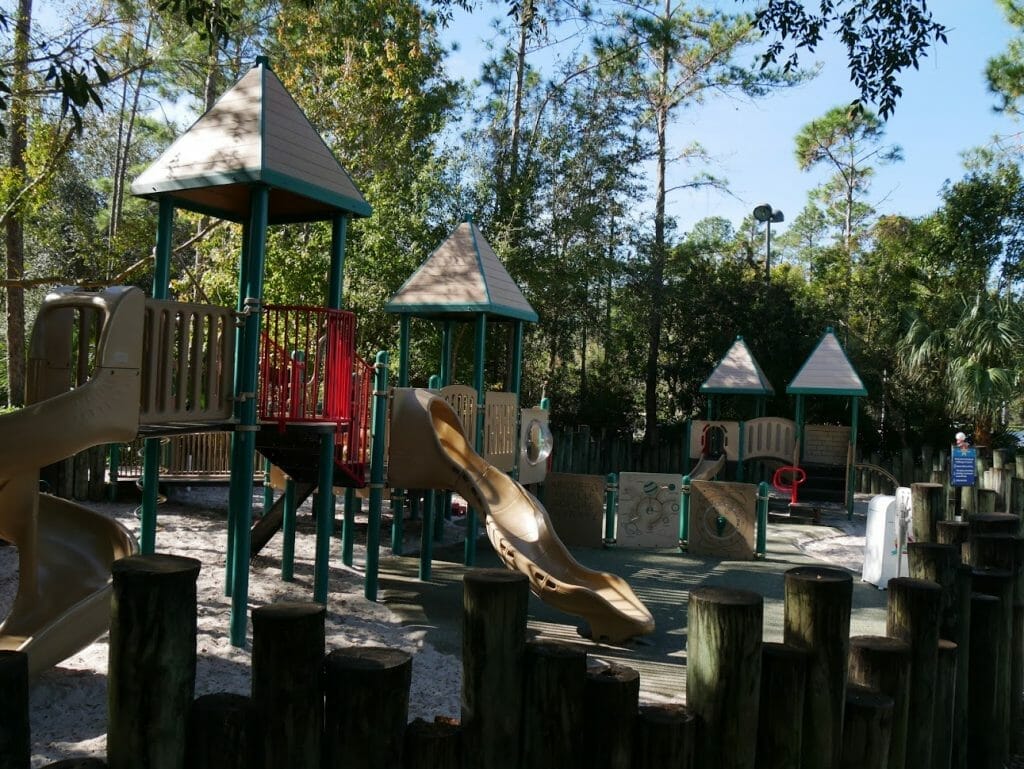 The second pool is the Mighty Ducks pool, which is considered a quiet pool.
I actually think this is the better themed pool, which an adorable hockey net and scoreboards surrounding the pool.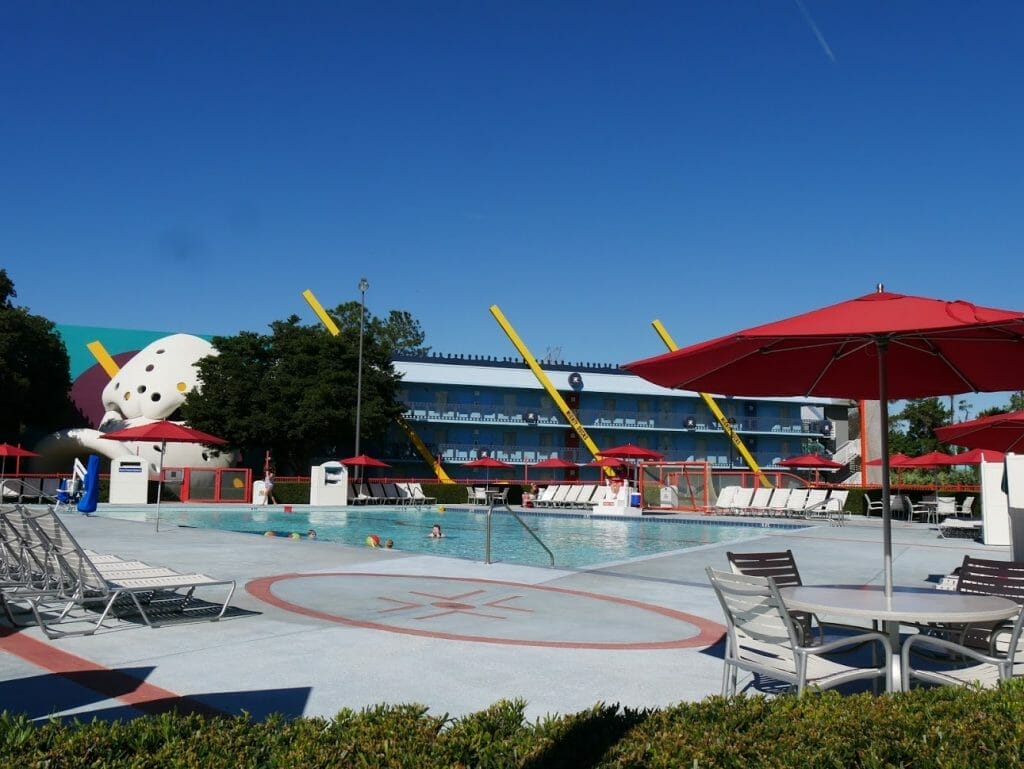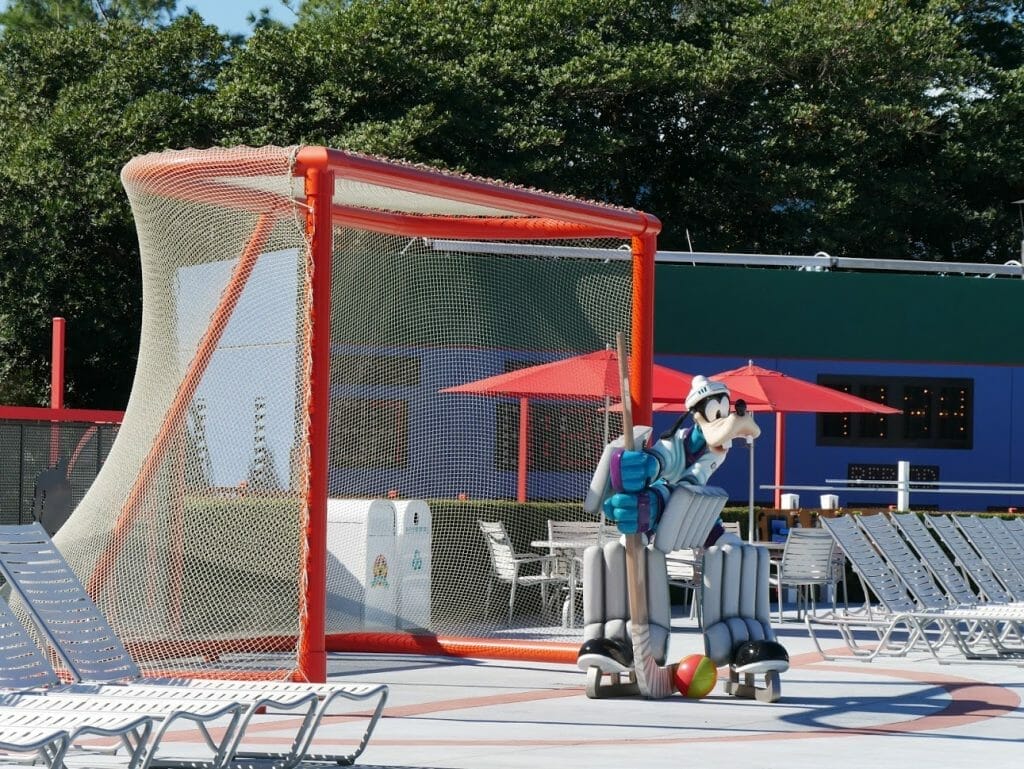 Of course, this is Disney so "quiet pool" doesn't mean "adults only" or anything like that, just that there are no regular poolside activities held here and it is right in the middle of quite a few rooms, so the same level of noise as the Fantasia Pool isn't encouraged.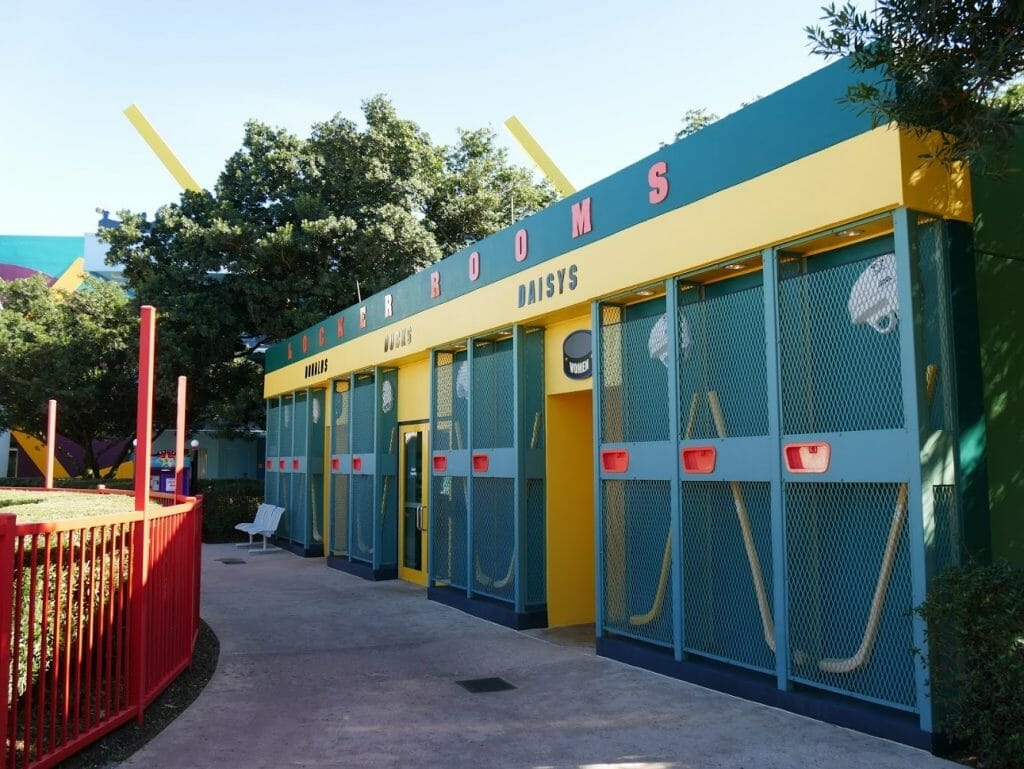 Each pool has showers and lockers nearby, and you can use children's lifejackets for your little ones who you want to be extra secure in the water.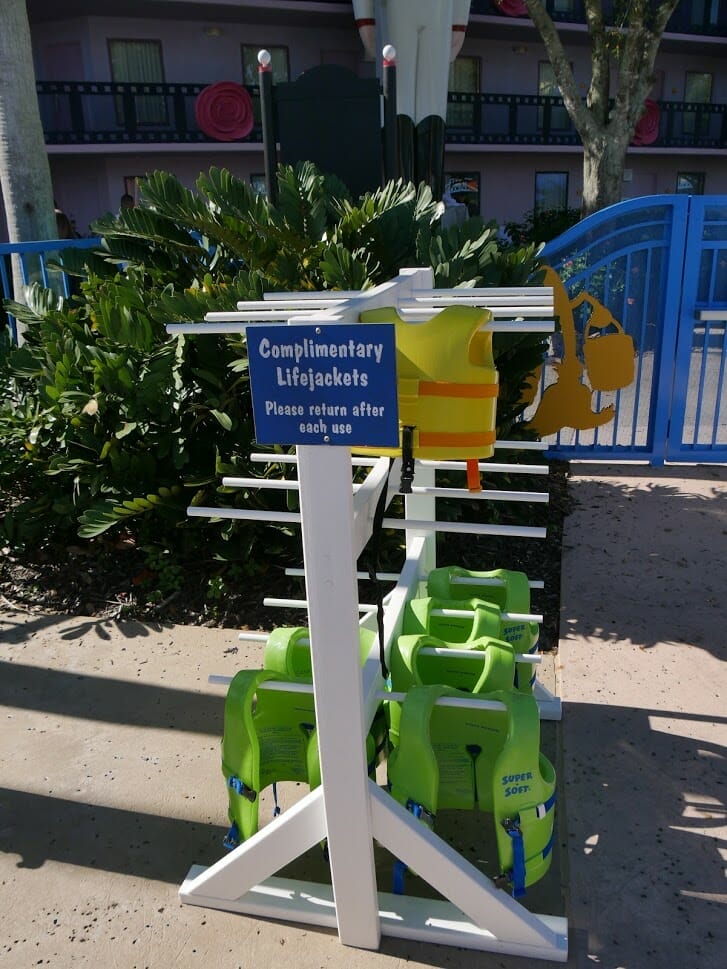 Neither pool has a slide or hot tub, which is the same at all Disney value resorts.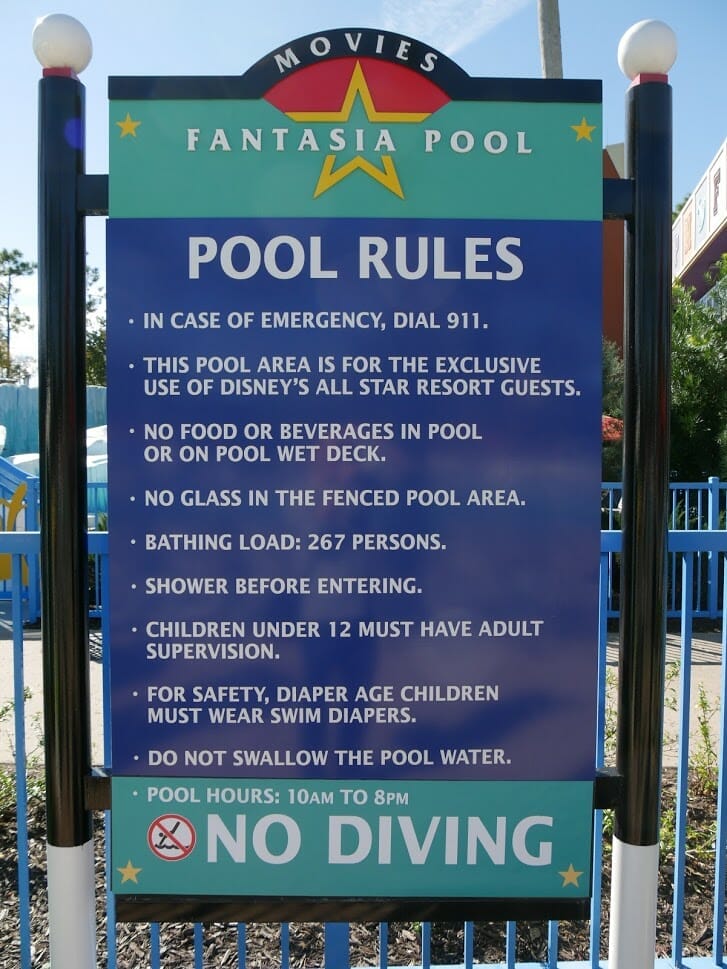 All-Star Movies Food Court Review
When it comes to the food at All-Star Movies, you have one option: the World Premiere Food Court.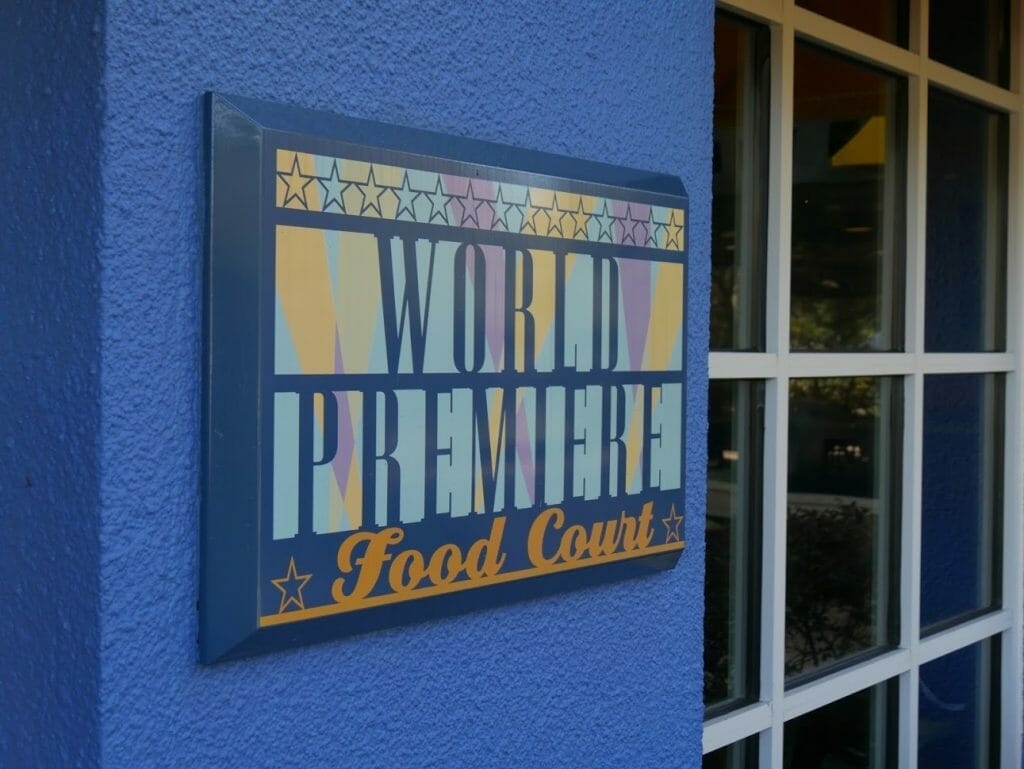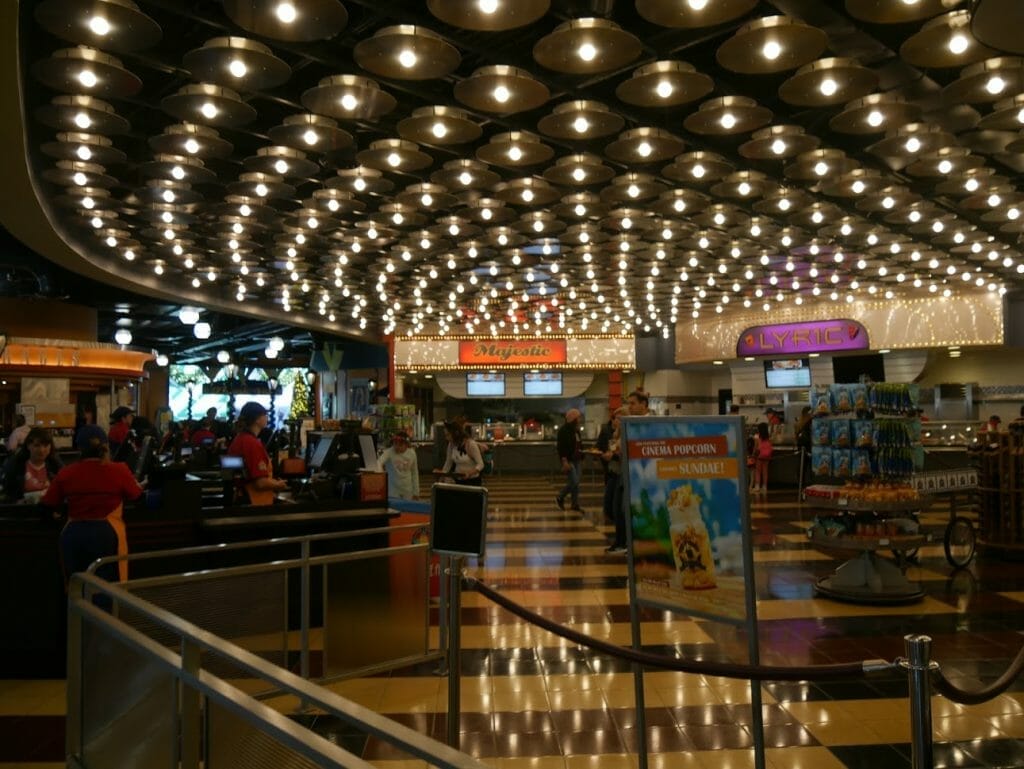 We've eaten at a lot of Disney food courts over the years, and we're happy to say that this is one of the better ones.
Particularly in recent years, they've improved the food offerings and really turned this into a perfectly good place to grab a meal before or after you're at the parks.
The one at Art of Animation is still the best of the Value resorts, but this is a good option for people staying on-site as well.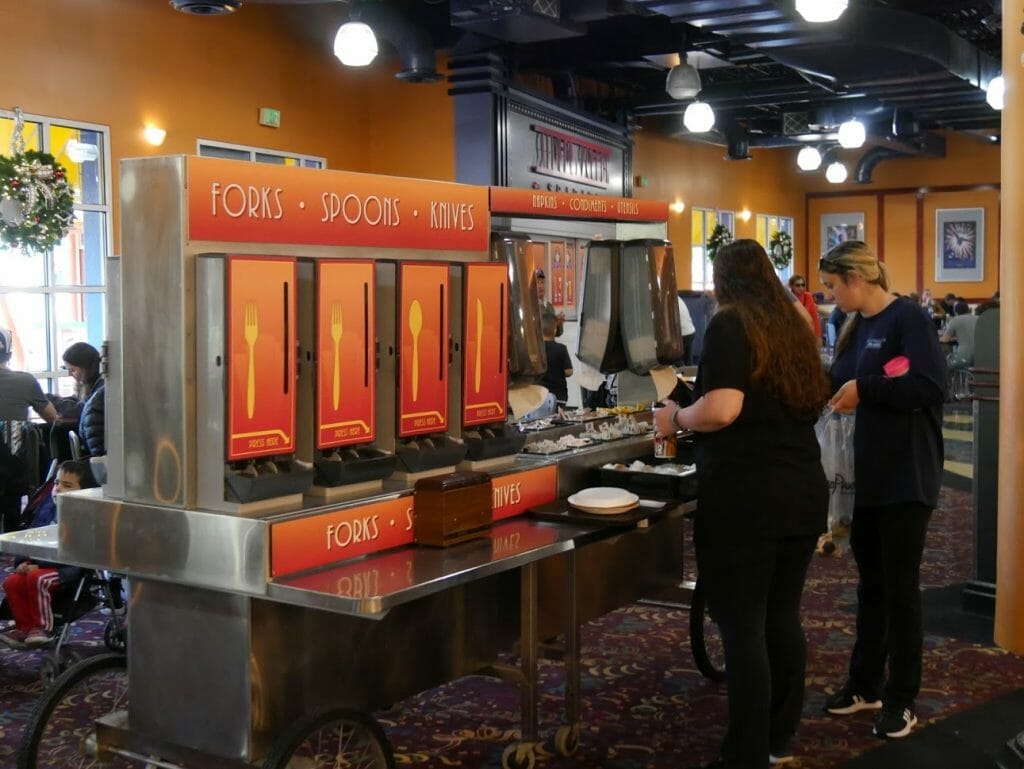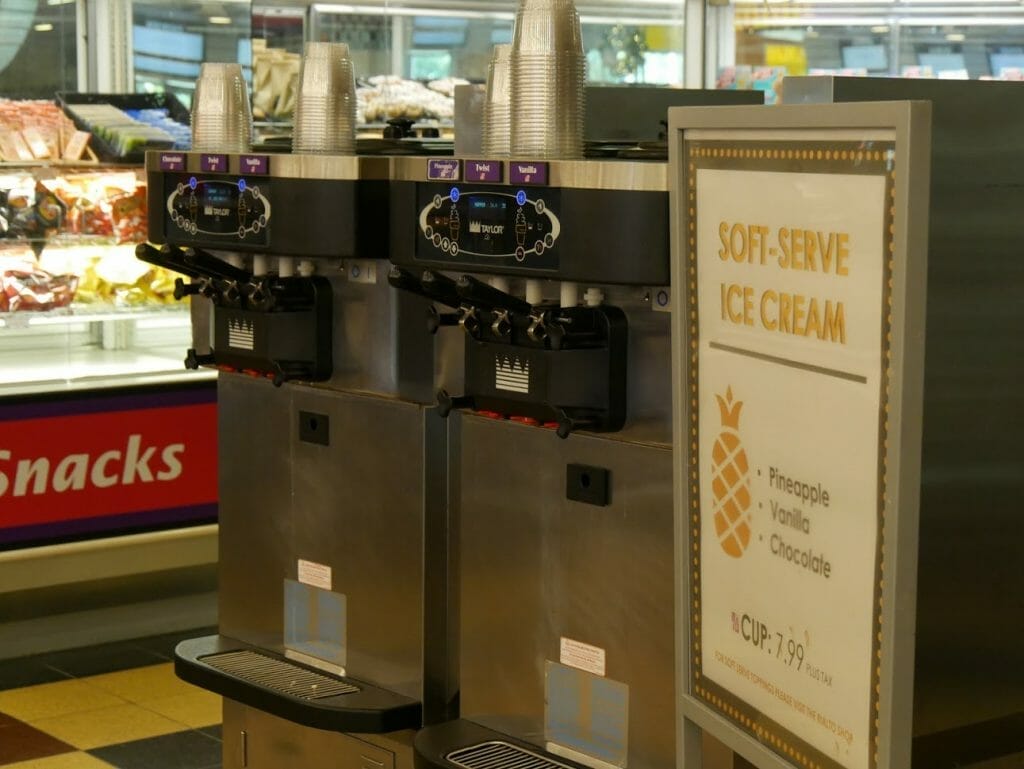 I enjoy the large size of this food court, as it can create a bit of a chaotic atmosphere, but you don't look for a place to sit as much as you do at some of the smaller food courts.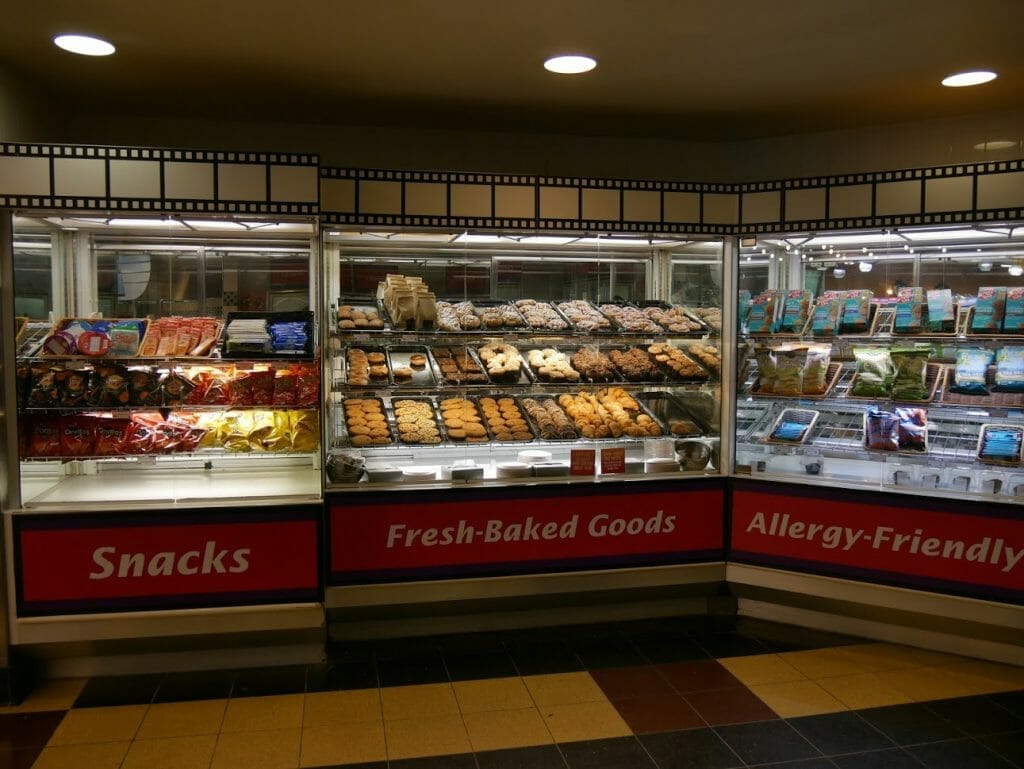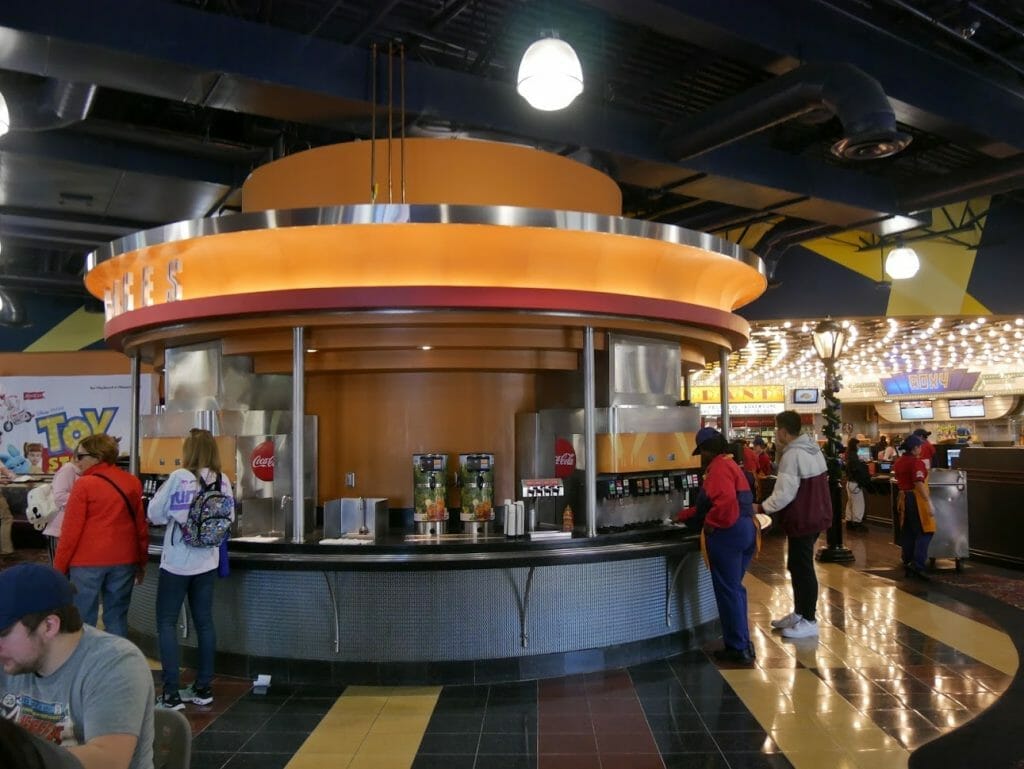 One thing to note, as well, is that there is a microwave for guest use, so you can heat up anything you need for your baby or if you've brought your own food or have leftovers from elsewhere on property.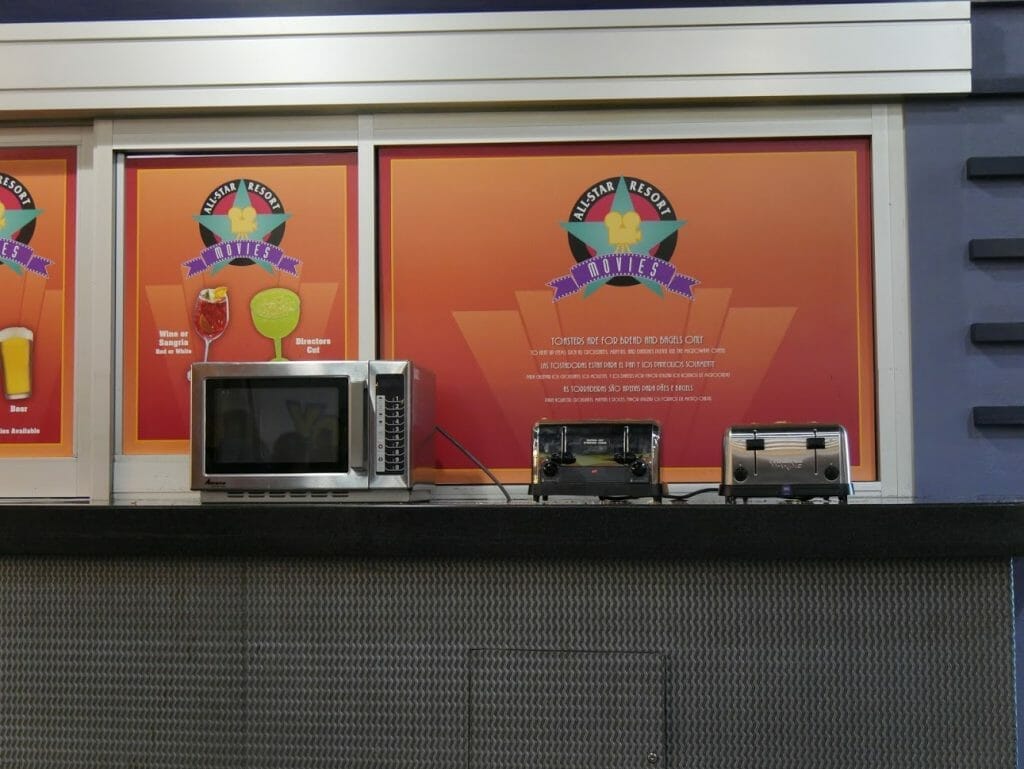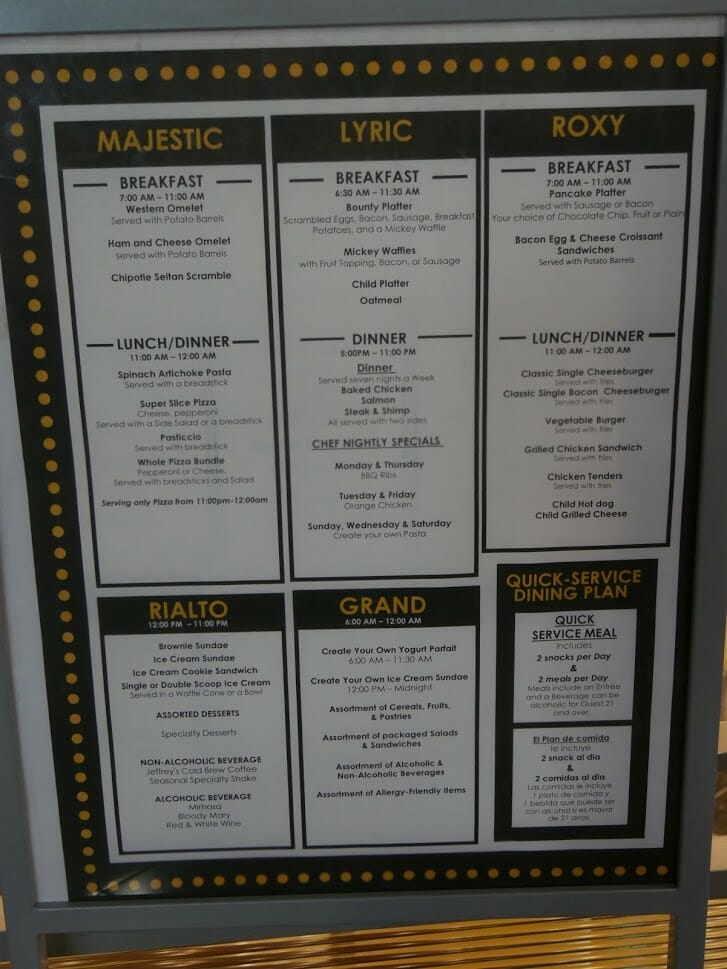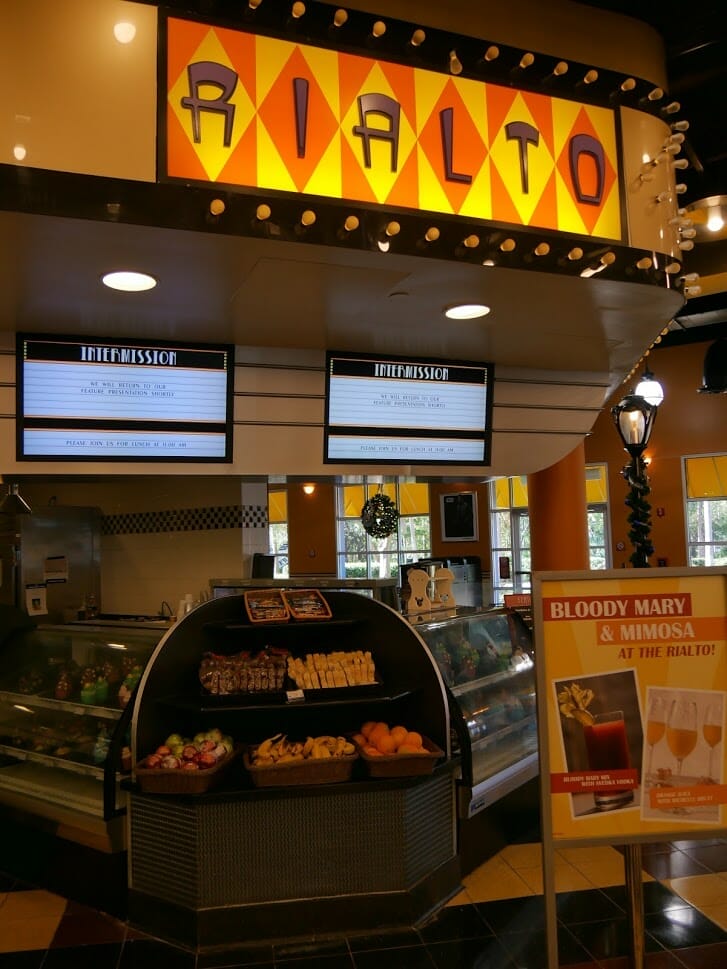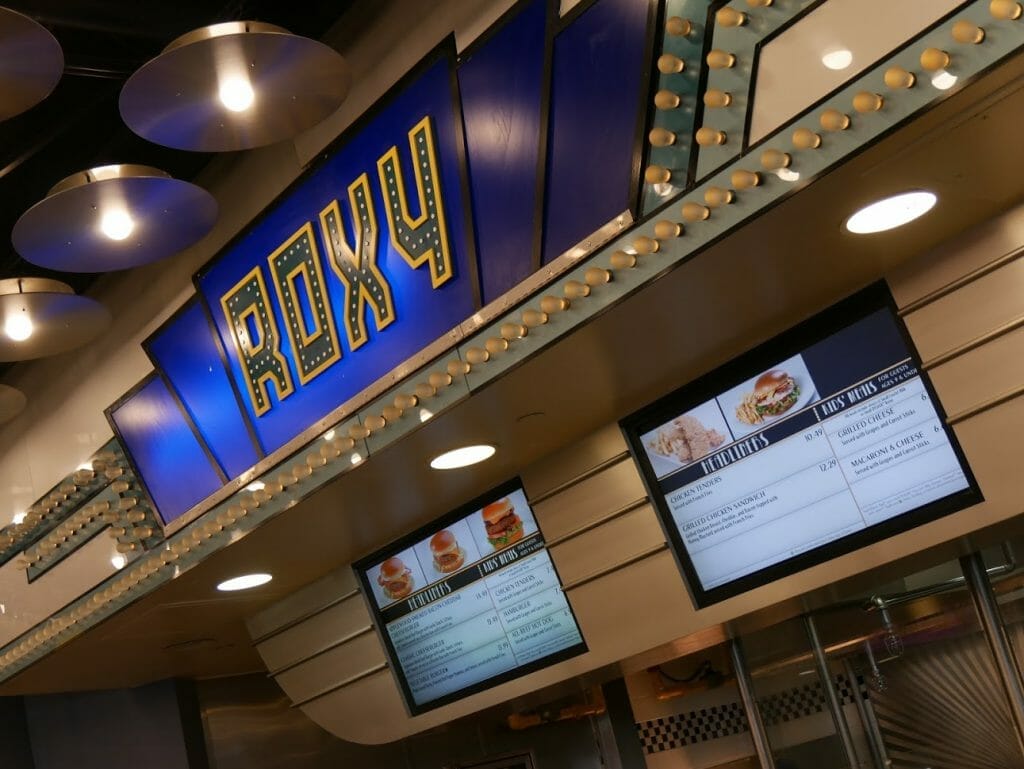 All-Star Movies Amenities Review
Talking about the "amenities" at a Disney value resort is a bit of an odd thing, as typically we think of amenities as, say, a spa.
All-Star Movies doesn't have that level of amenities, but it does have the pools, a concierge service to help with luggage and luggage delivery, a large gift shop, laundry facilties, pool showers, a playground, and an arcade.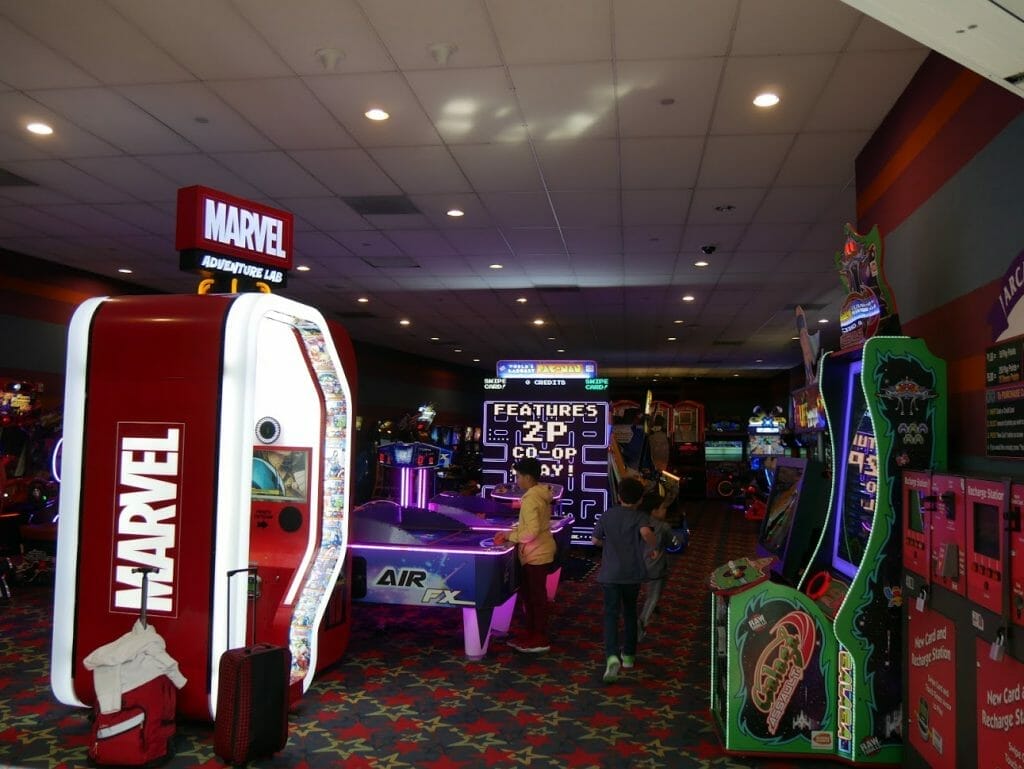 All-Star Movies Activities Review
With all of the families and children running around, All-Star Movies knows that it needs to put on a spectacular range of activities and it has a full activity sheet you can pick up at the front desk.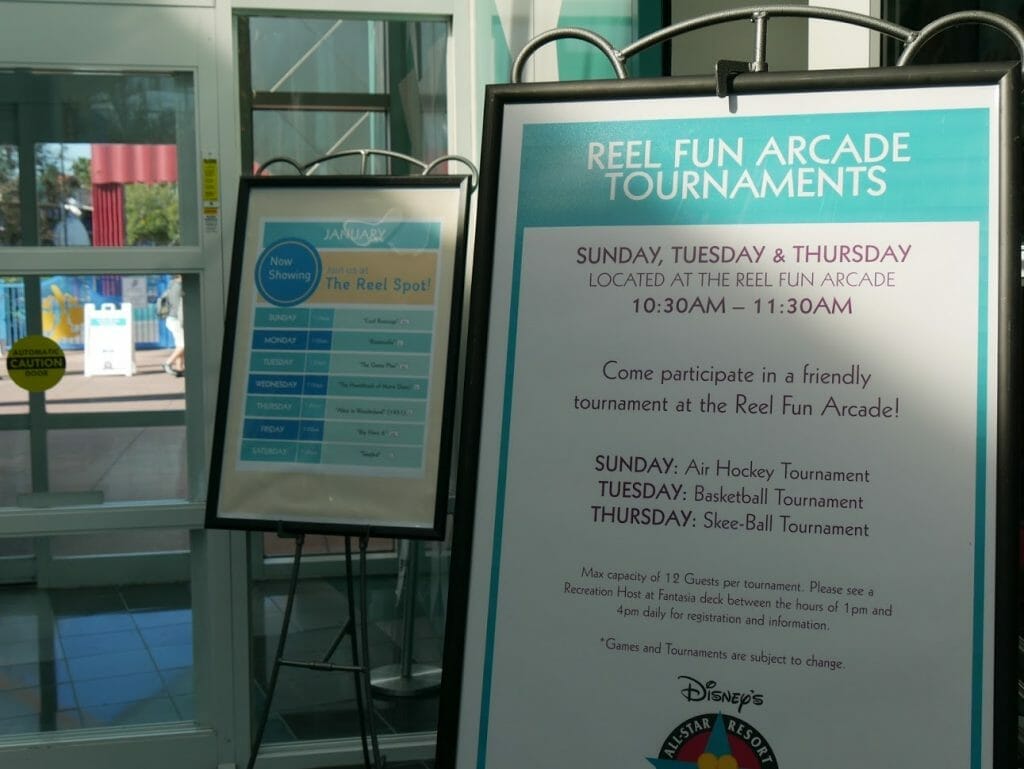 For the most part, the activities are centered around the pool and range from trivia games to sing-a-longs to the popular movie nights.
Occasionally there will also be an activity like Disney tie dying or a craft for the kids.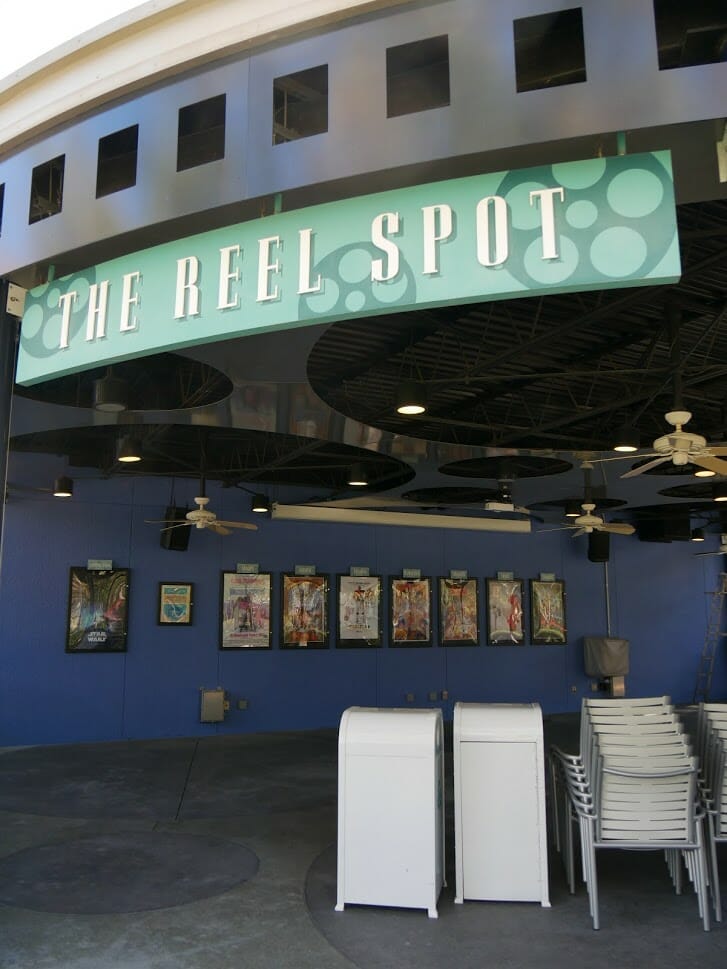 This isn't a resort where you want to have a "resort only" day as adults, but if you have kids and need a day off, you can definitely find enough things to do if they're happy in the pool and wandering around the themed outdoor areas of the resort .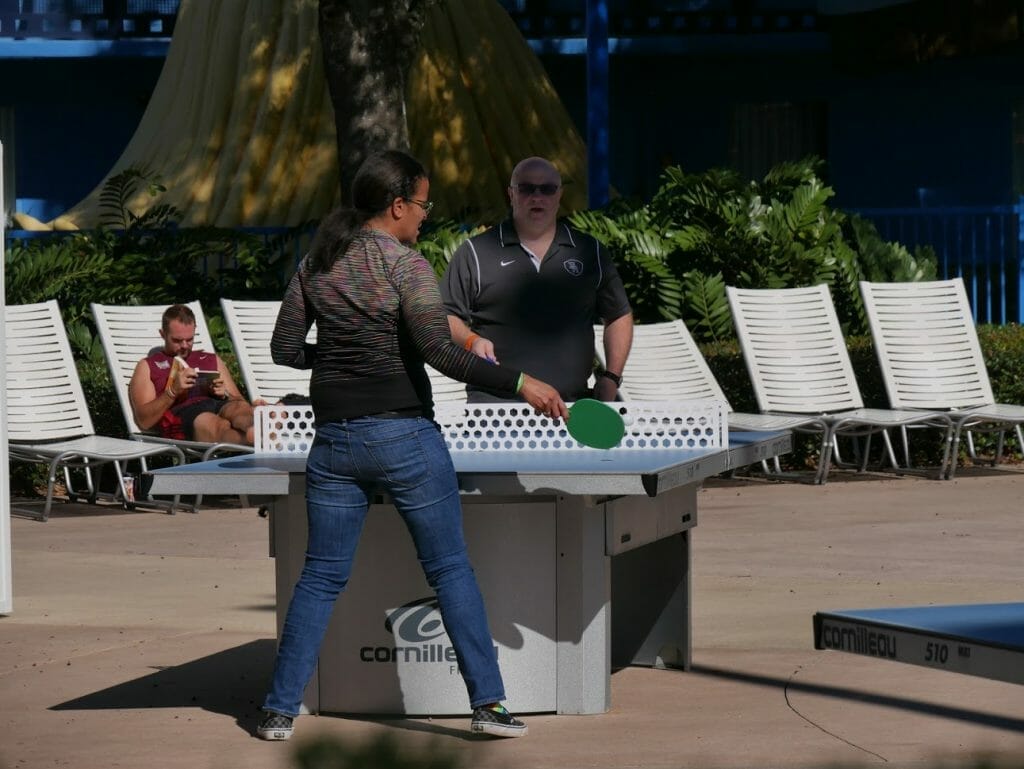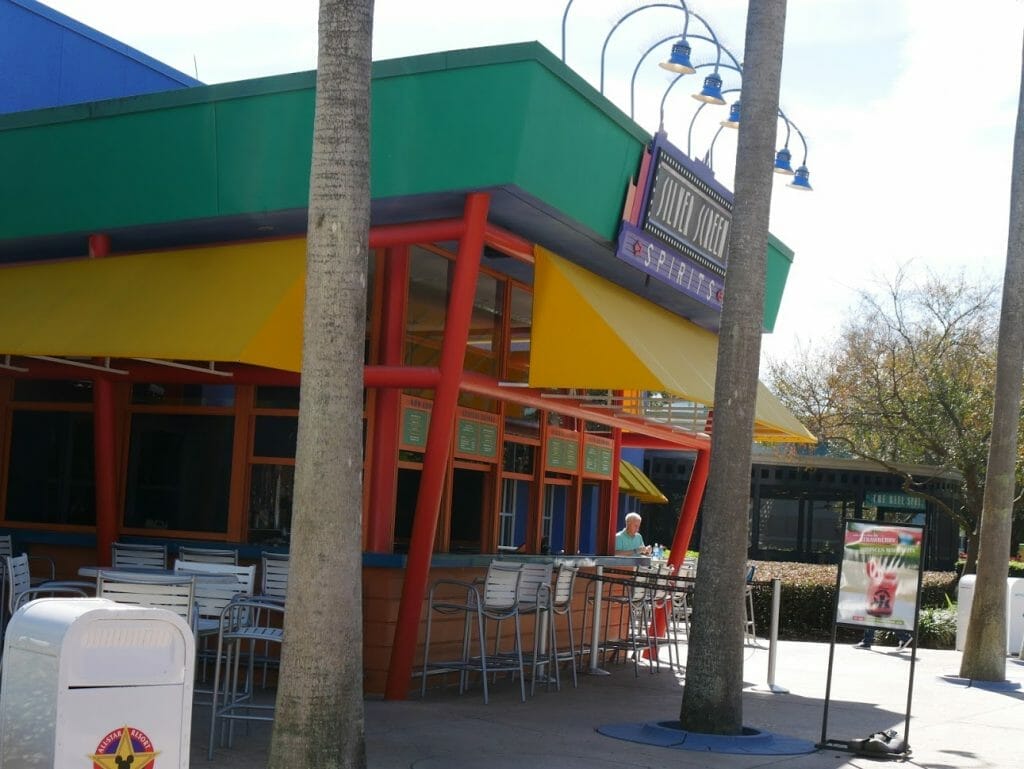 All-Star Movies Cast Member Review
We only came into contact with cast members at All-Star Movies briefly, once at check-in and once at the gift shop.
The nature of a value resort does tend to mean you don't have as personal of interactions as you would in a smaller resort, but we found all cast members to be perfectly friendly and helpful.
No negative cast member reviews to report here, like when we went to Disney's Caribbean Beach resort and had a hard time with the cast member at check-in.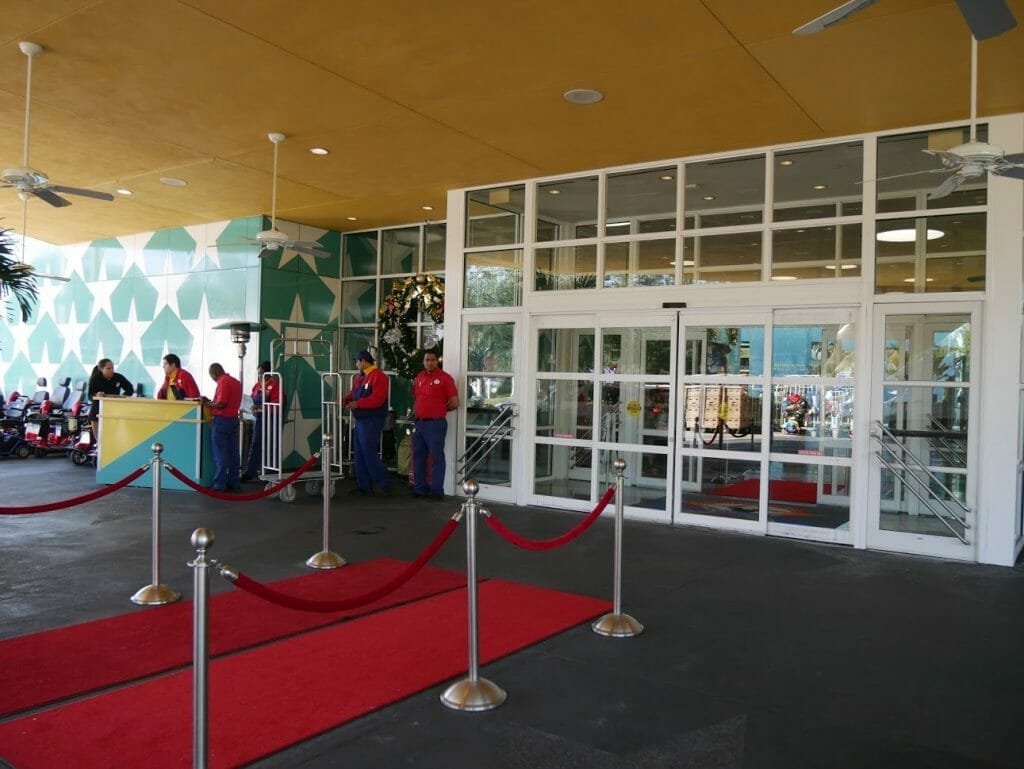 Disney All-Star Movies Transportation Review
Another aspect of paying for a value resort is that you're not paying the premium for any other kind of transportation to the parks or Disney Springs besides buses.
There are no monorails, Skyliner, boats, or magic carpets that are going to take you where you need to go.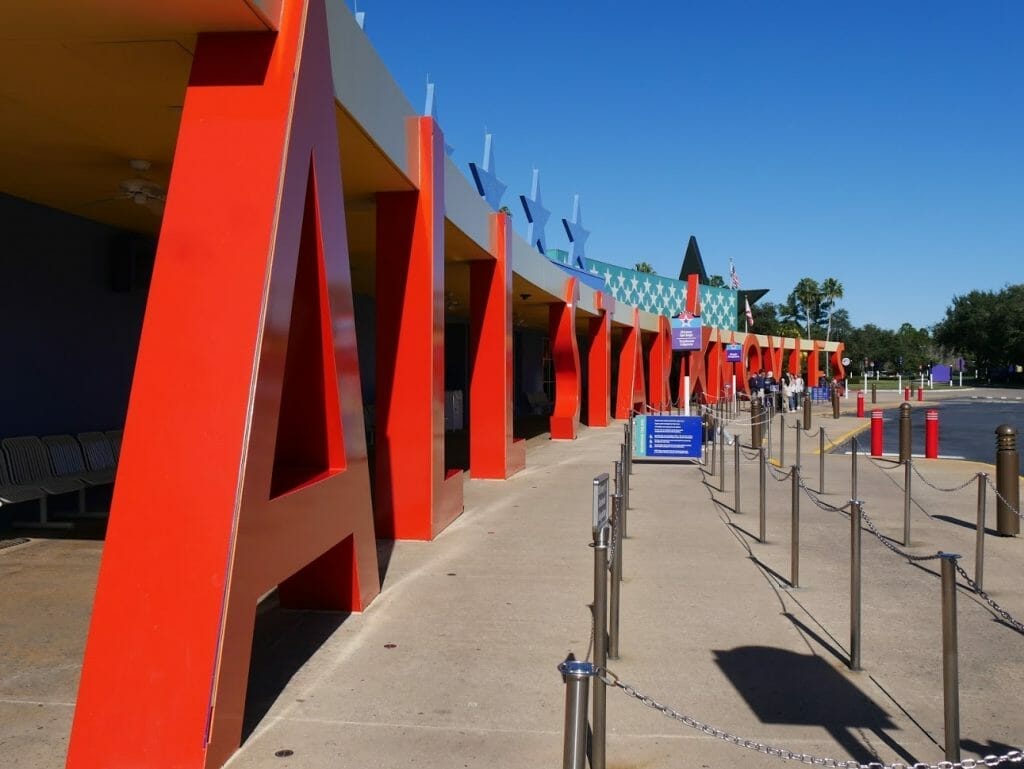 For many people, this is fine.
We didn't have a problem with Disney buses during our stay, and we found that at many places, All-Star Movies got its own bus rather than having to share with the other All-Star resorts, particularly during peak times.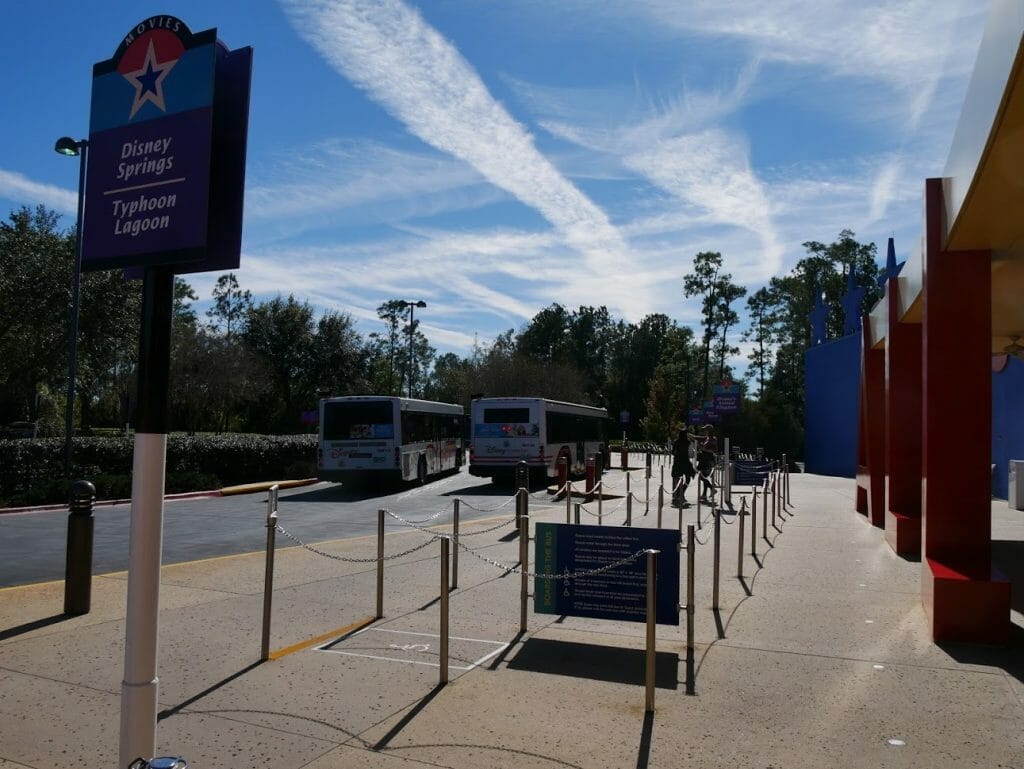 If you're keeping track, Disney's All-Star Movies resort is closest to Animal Kingdom, so this bus should take you very little time at all.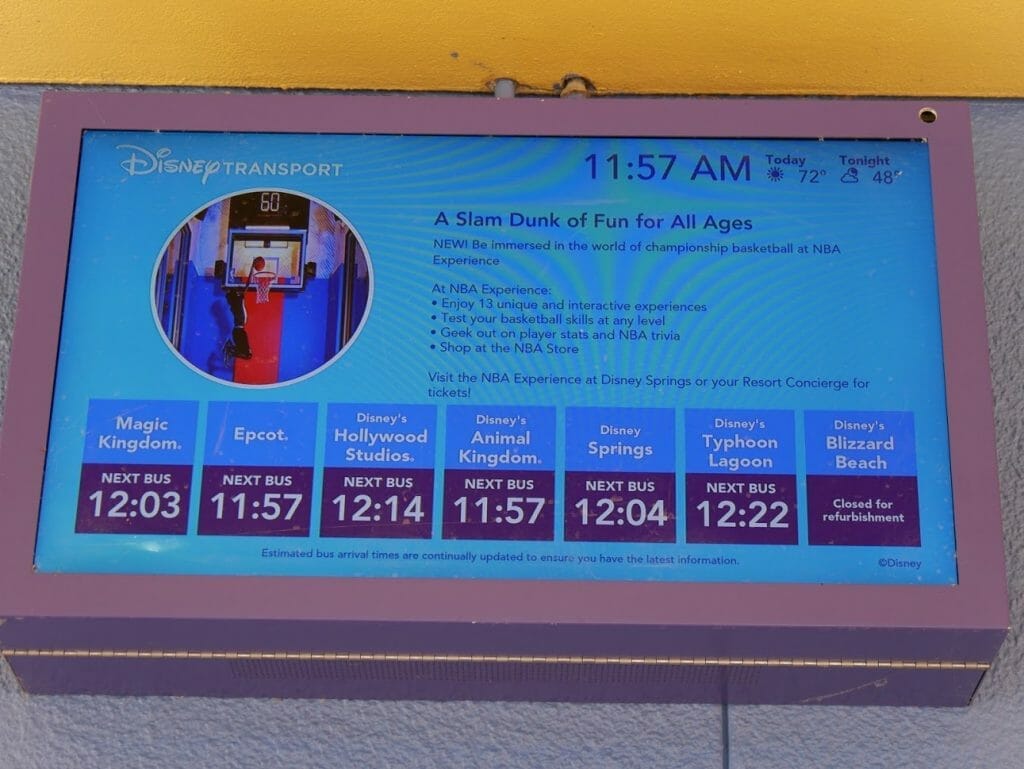 When it comes to going elsewhere on property, you can of course use the bus or order yourself an Uber, Lyft, or Minnie Van if you want a private ride.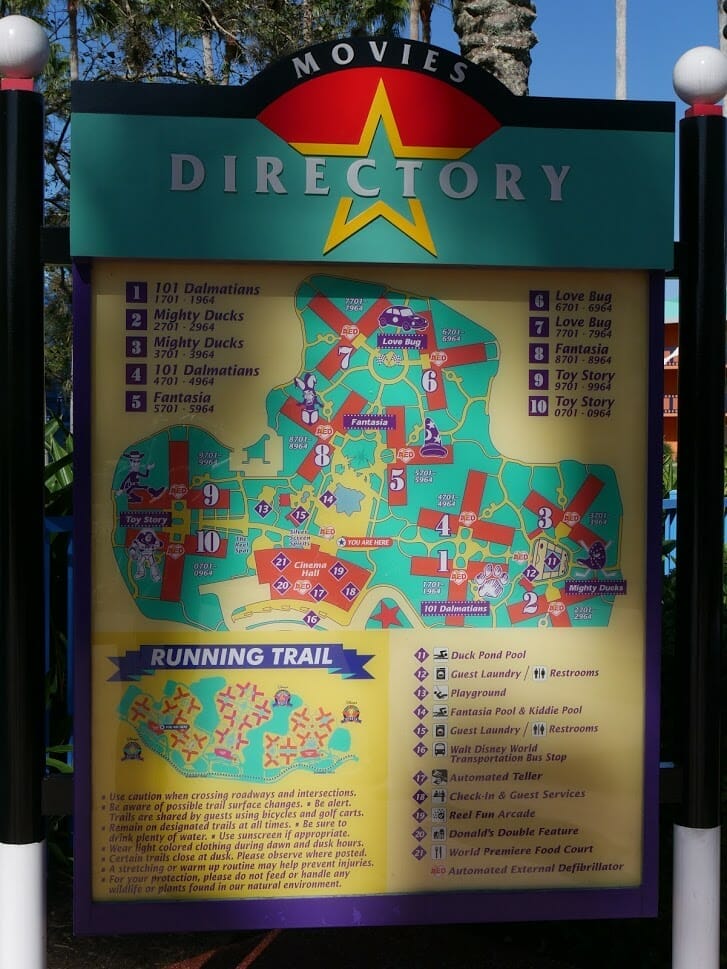 Overall Disney All-Star Movies Resort Review
As I mentioned in the beginning of this review, the All-Stars get a bad rap among Disney fans sometimes, and I think it's undeserved.
This resort has comfortable rooms, free access to the parks via bus (no paying for Ubers or renting a car), a fantastic food court, and great theming.
If you're staying at All-Star Movies resort, you're going to have a great time and we'd love to hear how it was!
Get the All-American Travel Secrets!
Don't miss out on America's hidden gems!