Disney's All-Star resorts have a soft spot in my heart for being the hotel of choice for my family growing up.
If you're wondering which All-Star resort is best and want a guide to the best Disney All Star resort, keep reading as we go through the ins and outs of these Disney resort classics – some of the best Disney resorts for kids!
If you want the easy answer, All-Star Movies is the best All-Star Disney resort for most people. But I'll explain more about why below!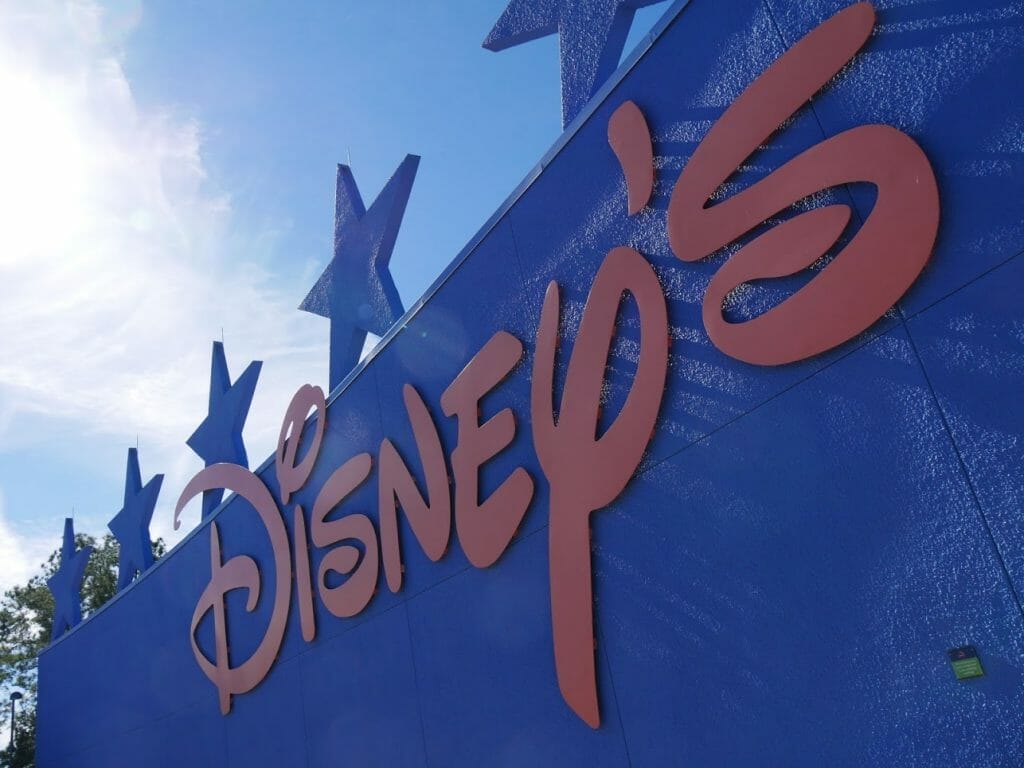 Want insider Disney tips from an expert?
Join 4,000 others in weekly guides to Disney's hidden secrets, gems, and money-saving tips!
Everyone put on your favorite Disney shirt like this "morning person" one and let's get started.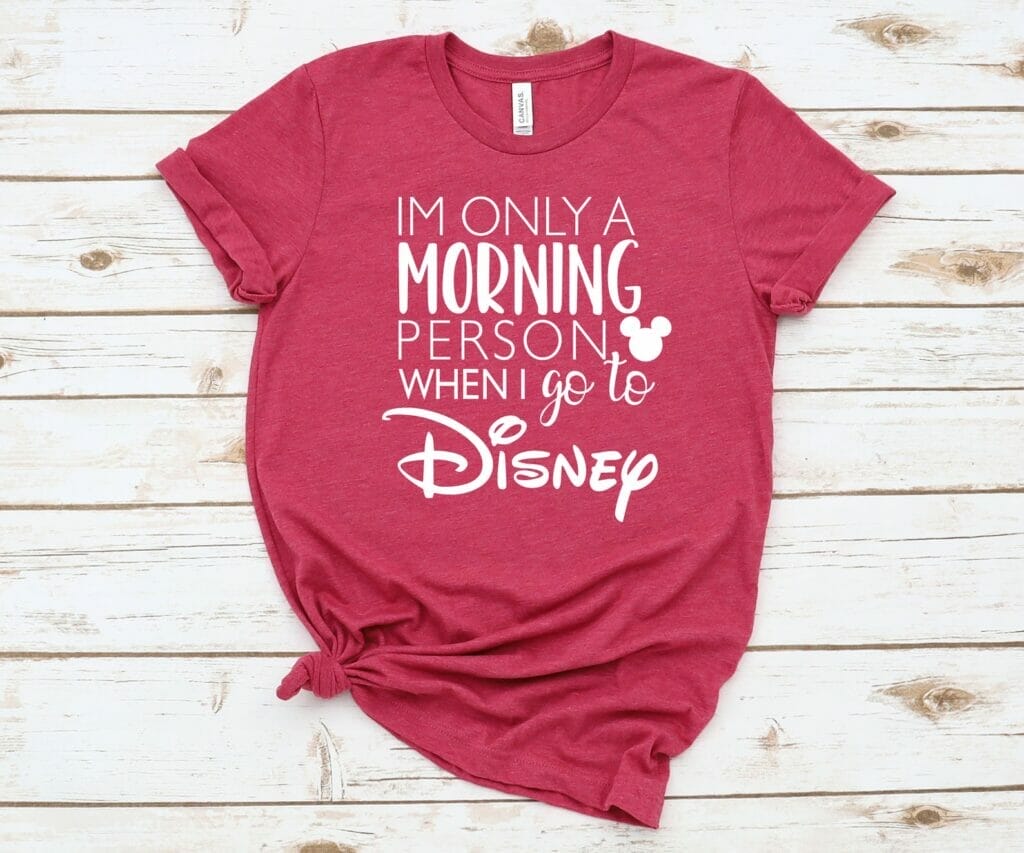 Pssst – this printable Disney scavenger hunt is amazing
Since you're already looking up Disney guides, I just wanted to make sure you knew about this printable Disney World scavenger hunt created by a lifelong Orlando native and Disney World fan.
There are over 60 challenges with a full answer key and both Family and Grown Up versions and a bonus Disney Springs hunt for your non-park day!
History of Disney's All-Stars: which Disney All-Star resort is best?
Disney's All-Stars (Movies, Music, and Sports) were the first Value resorts built on Disney property.
Of those, Disney's All-Star Music and Disney's All-Star Sports were built in 1994, with Disney's All-Star Movies following in 1999.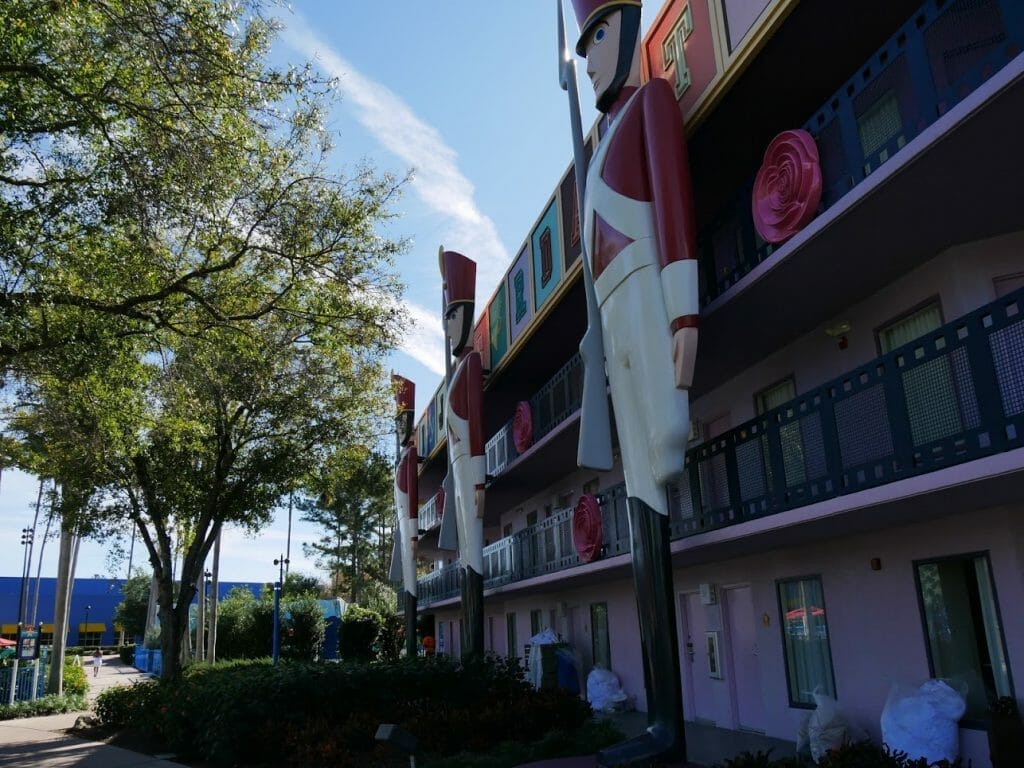 The other value resorts, Pop Century and Art of Animation (check out my Art of Animation review), didn't open until 2003 and 2012 respectively, which meant that for all of the 90s and the early 2000's, families looking for a hotel on a budget would opt for one of the All-Stars.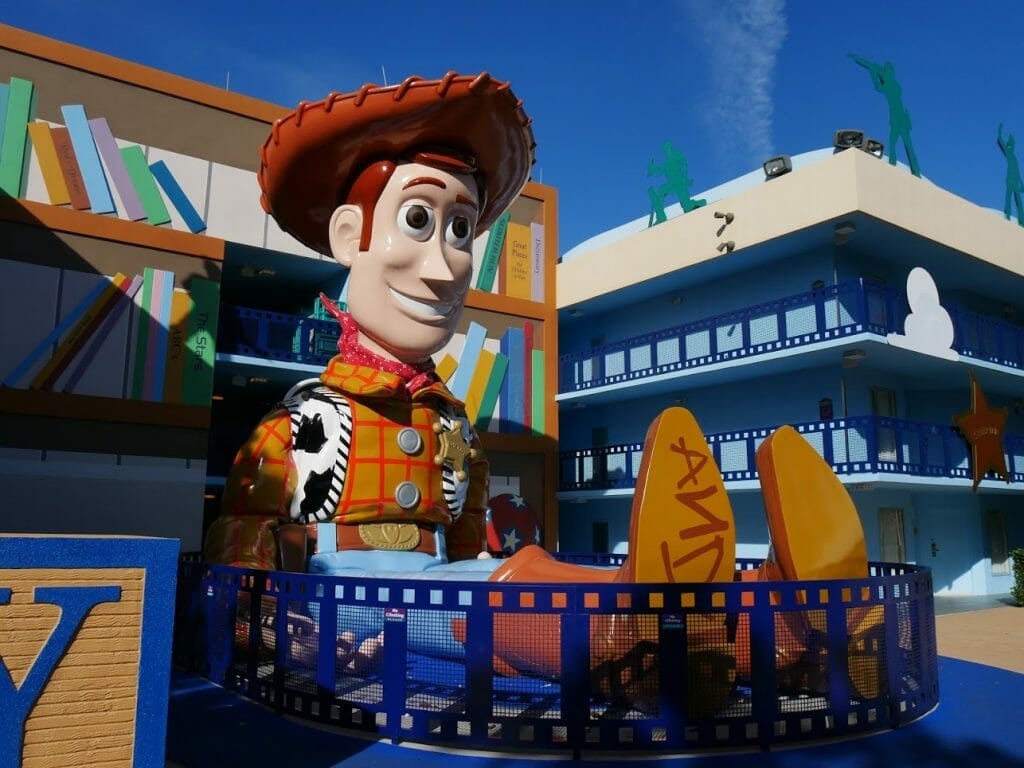 While they've gained a bit of a reputation over the years of being the "don't stay here" resorts, they are incredibly popular with local residents who don't want to spurge on a Disney hotel, sports teams who come to the Disney resort complex to participate in competitions, and families who are either on a budget or only use the room for sleeping and don't care about having the most deluxe amenities.
And in fact, if you've come to this post looking for which All Star resort is best, I bet you don't think you should avoid them, either!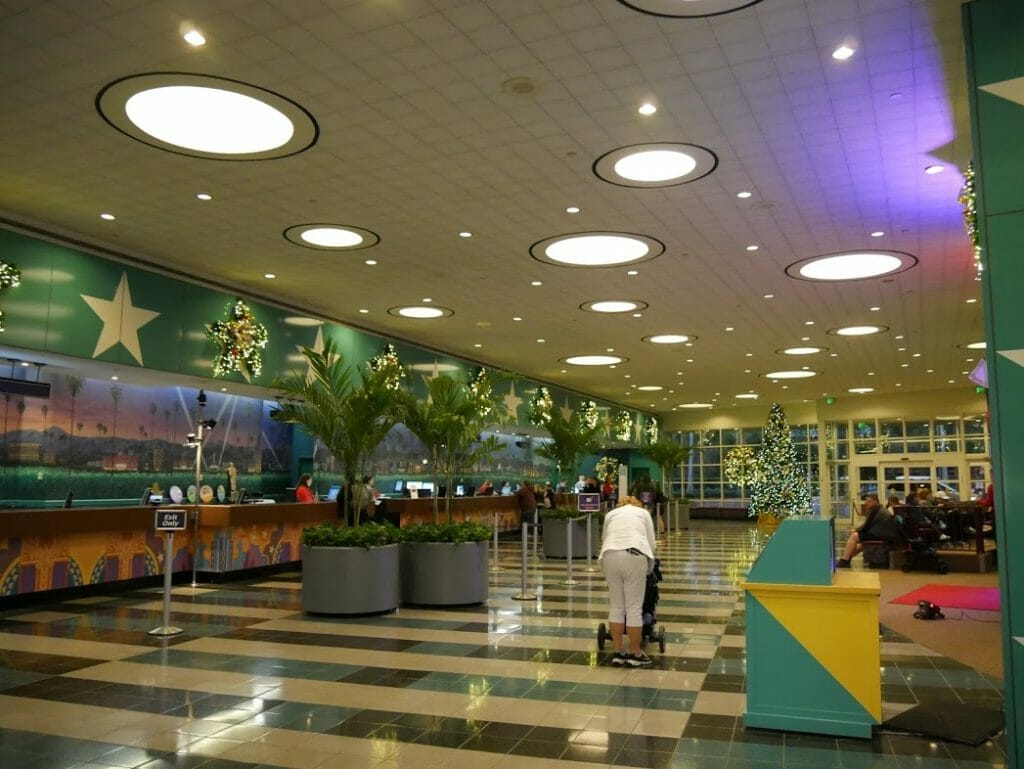 I find that people get very uppity about judging the All-Stars because they're the oldest resorts in the budget category, but they're perfectly clean, have friendly staff, and are filled with some of the best over-the-top Disney theming around.
Best All-Star Resort: Types of Rooms at the Disney All-Stars
If you're staying at Disney's All-Star Movies or Disney's All-Star Sports, the room layout is simple as every room is a standard hotel room that can fit 4 people.
You can request adjoining or connecting rooms if you're traveling in a larger party, but if you have a party of over 4, you are going to need to book 2 or more rooms.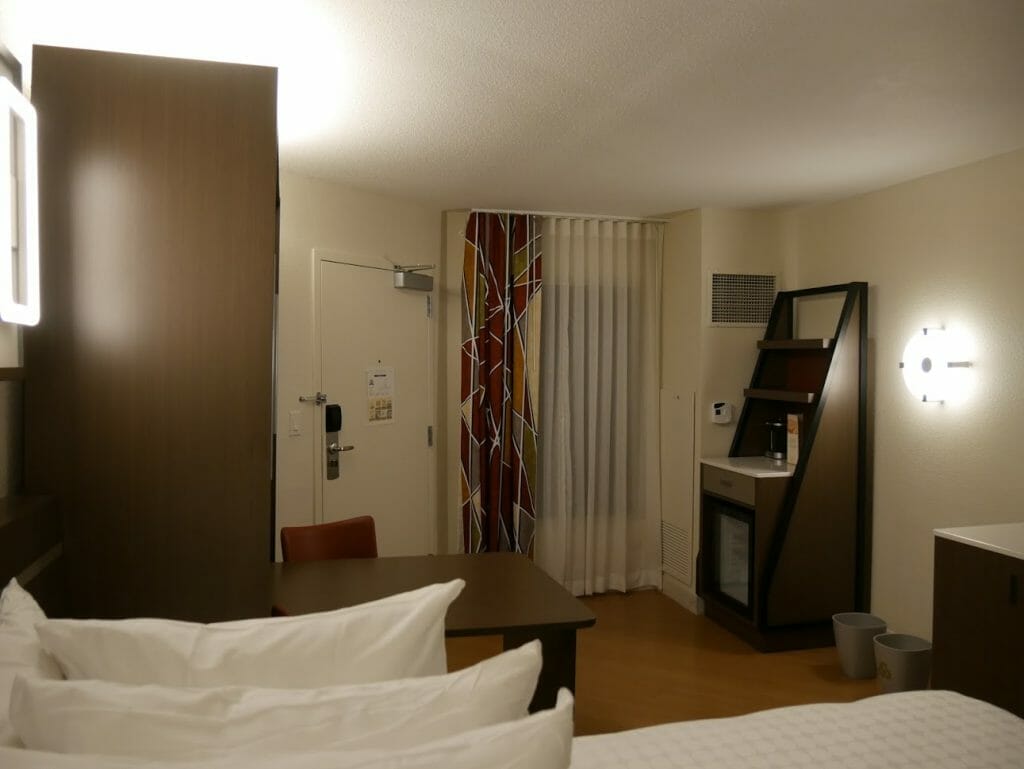 Disney's All-Star Music does have the standard rooms as well, but they are special in the fact that they have Family Suites here that hold up to 6 people and have a kitchenette and 2 bathrooms.
There are 192 family suites available, but they do go quickly.
Which All-Star Resort is best? Amenities at the Disney All-Stars
When people think about the All-Stars, they tend to have an idea that they are like run-down motels where tumbleweeds roll through.
This couldn't be further from the truth.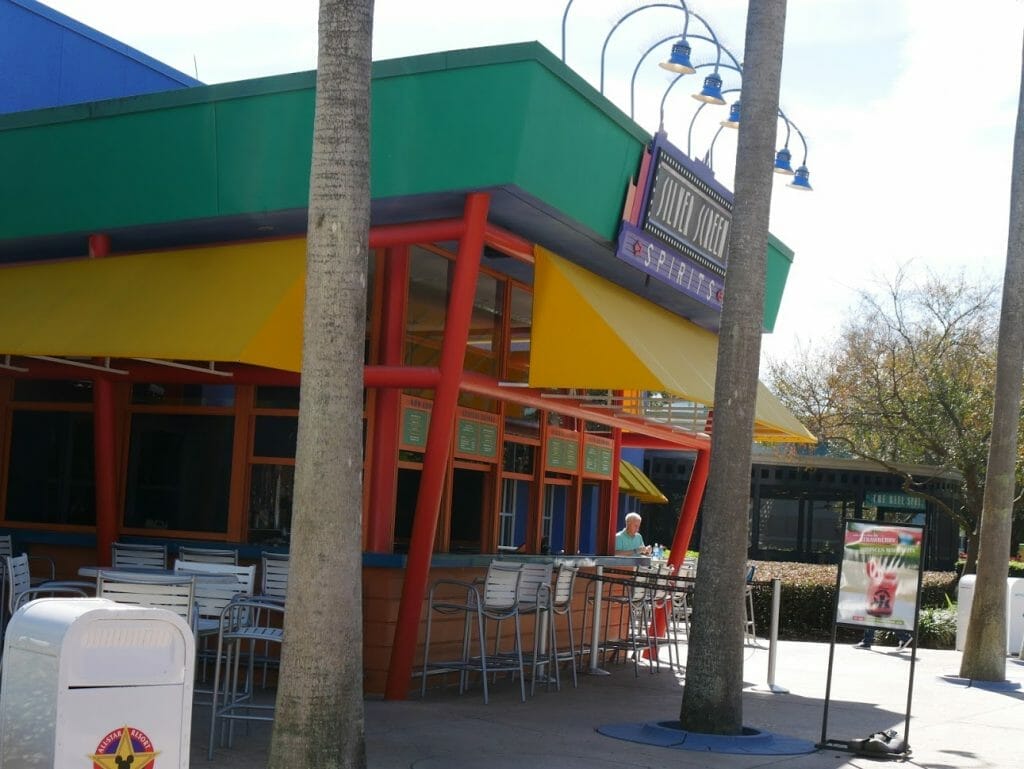 Every All-Star resort has plenty of amenities around the resort, including:
a quick-service food court
multiple swimming pools
a pool bar
pizza delivery
a gift shop with souvenirs and a grocery section
arcade
playground
There are also regular events and activities taking place across the resorts, including movies by the pool every night, poolside dance parties, craft making, and special events depending on the time of year.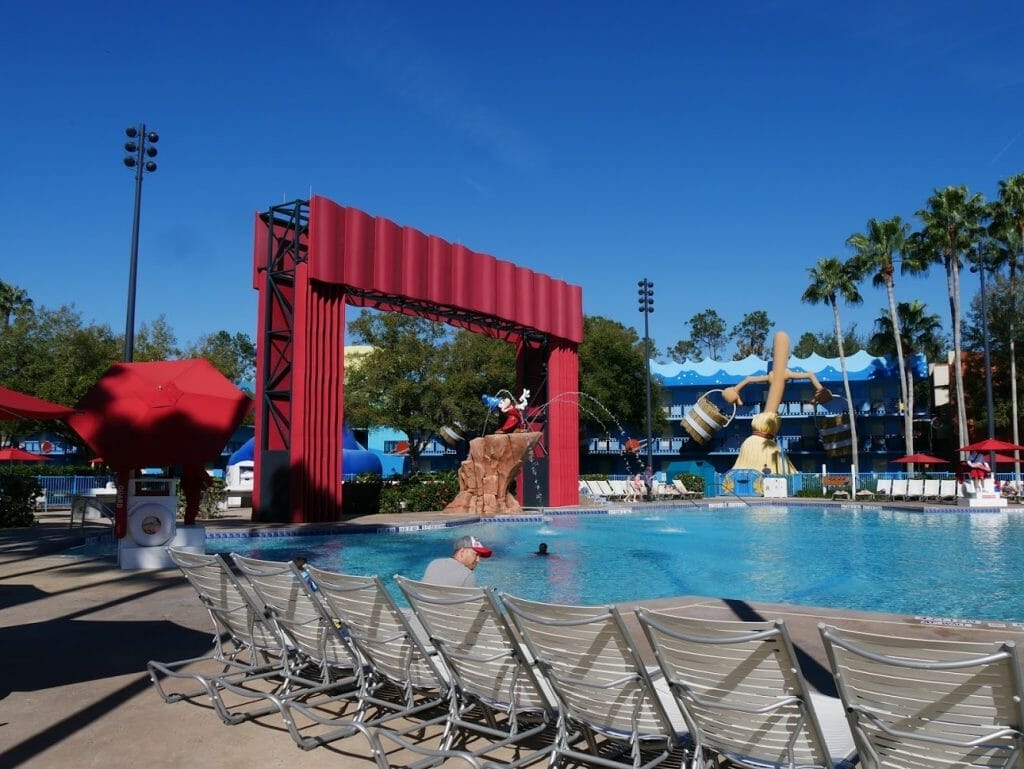 If you're the strange kind of person who likes to exercise on vacation, you can also make use of the 1.5 mile jogging trail that goes all through the Disney All-Star resorts – the path we used to complete the Disney World resort hopping challenge!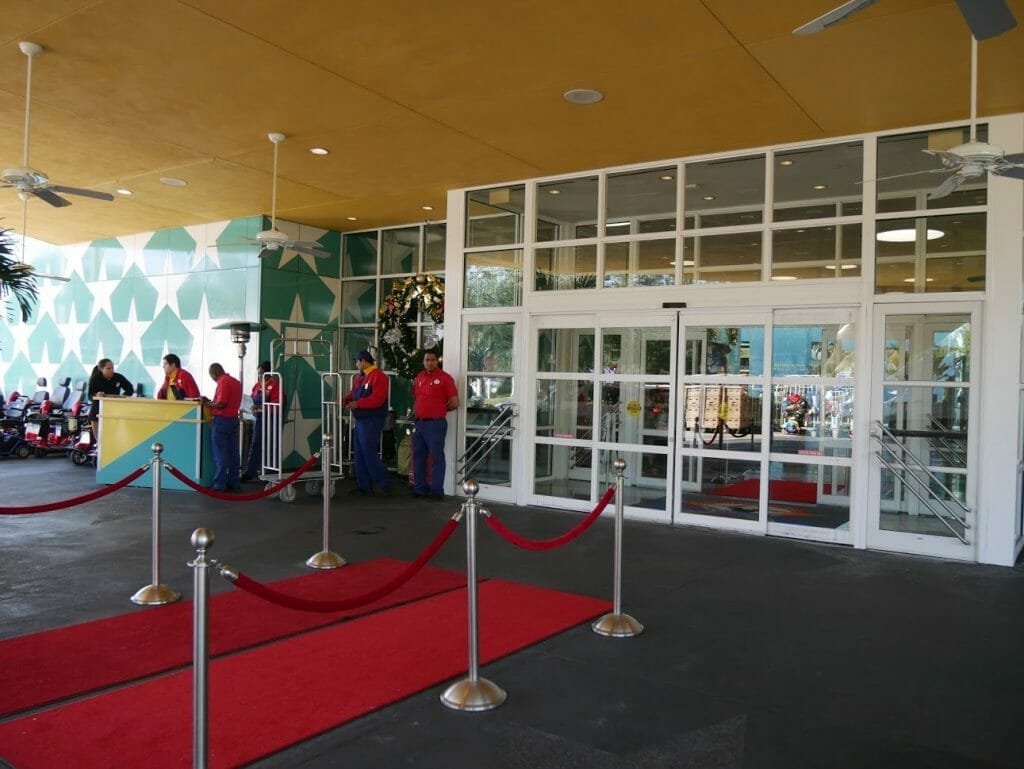 In addition, if you're staying at an All-Star resort, you get the same basic perks as anyone else staying at a Disney property, including free bus transportation to the Disney parks and Disney Springs.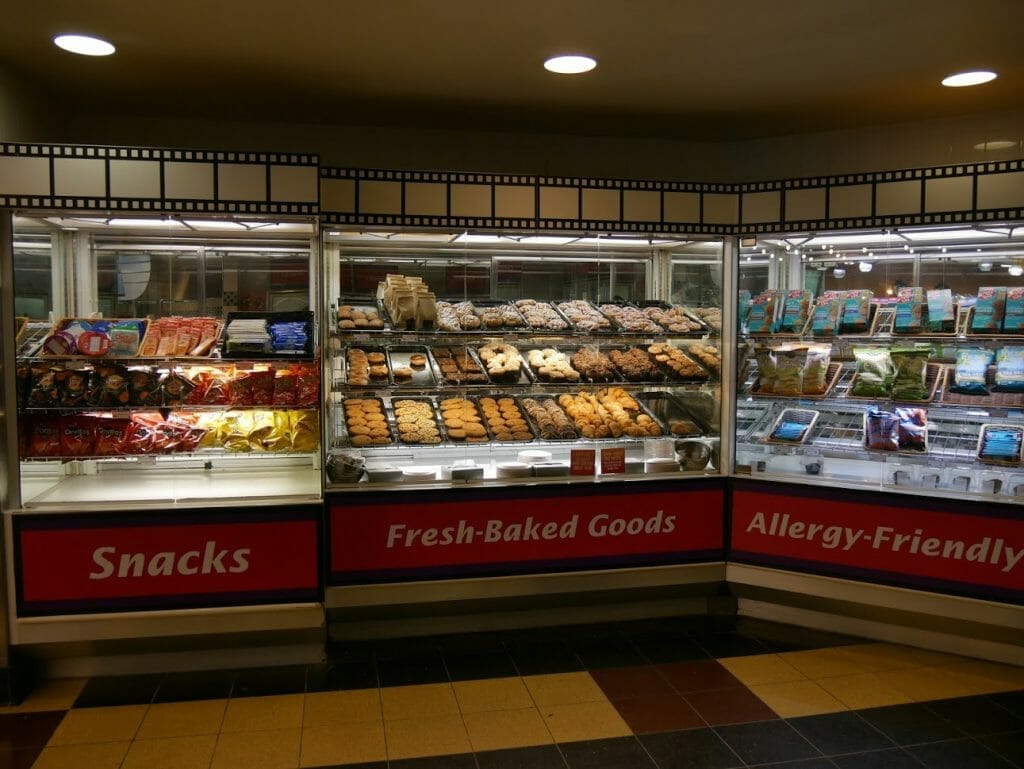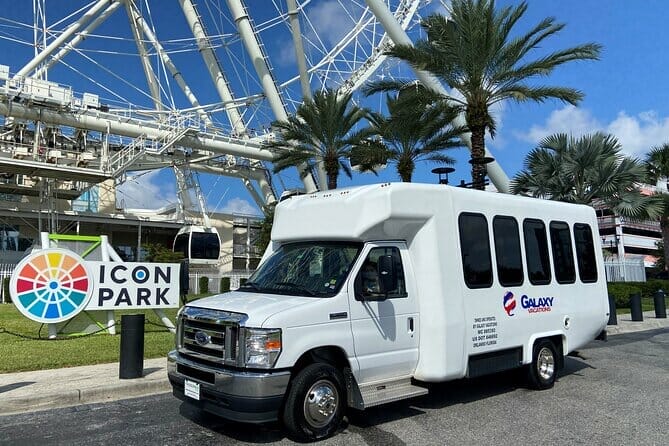 🚌Not renting a car in Orlando?
My favorite shuttle to get from the Orlando airport directly to Disney World is this one with a ⭐⭐⭐⭐⭐ rating.
Disney All-Star Resort theming
As mentioned, the theming at these resorts is perfect for children, first-timers, or those who really want to feel like they're at "Disney."
If you're not familiar with Disney resorts, know that many of the Moderates and Deluxes are beautifully themed, but they're not themed like "Disney."
The All-Star resorts are Disney through and through.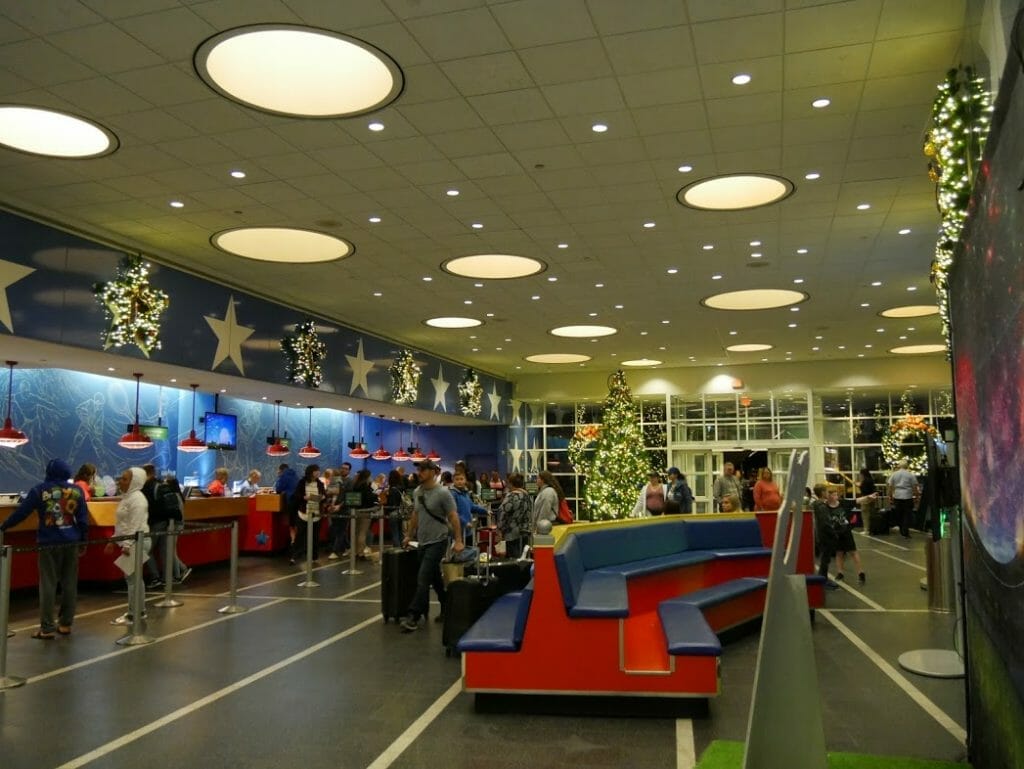 From the absolutely giant Buzz Lightyear and other Toy Story statues at the All-Star Movies to the adorable depictions of Disney characters playing with musical instruments at All-Star Music, you are constantly reminded at every turn that you are enjoying a Disney vacation.
The colors are bold and bright, and you can't help but want to walk throughout the whole property to discover everyone on offer.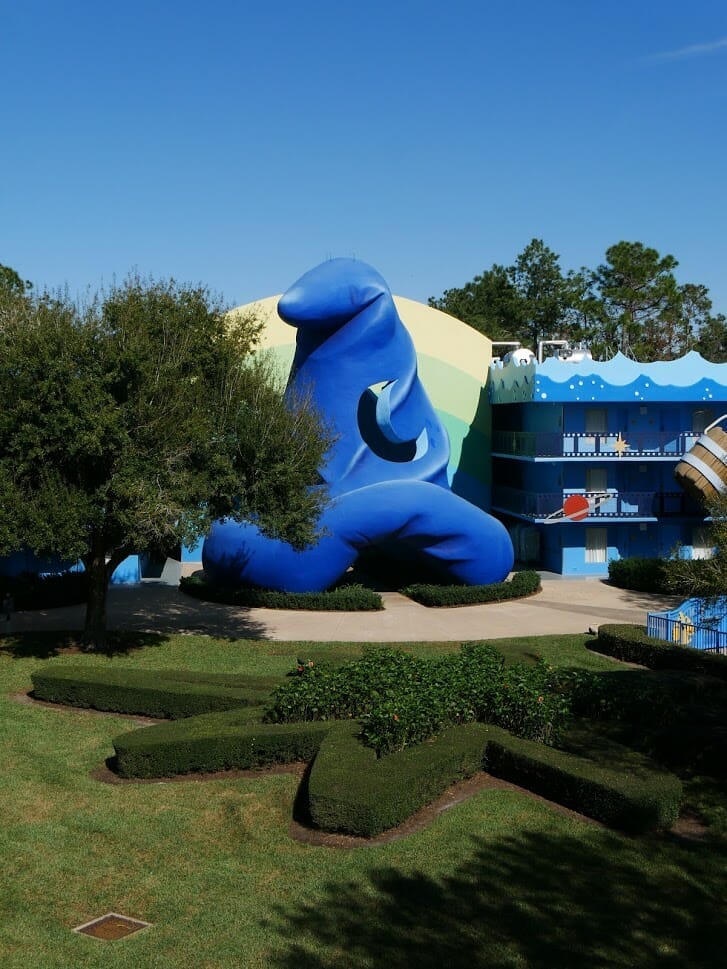 This theming continues throughout the rooms.
However, the in-room theming has been toned down a bit over the years from what it was originally, and all of the All-Star have undergone or are currently undergoing renovations.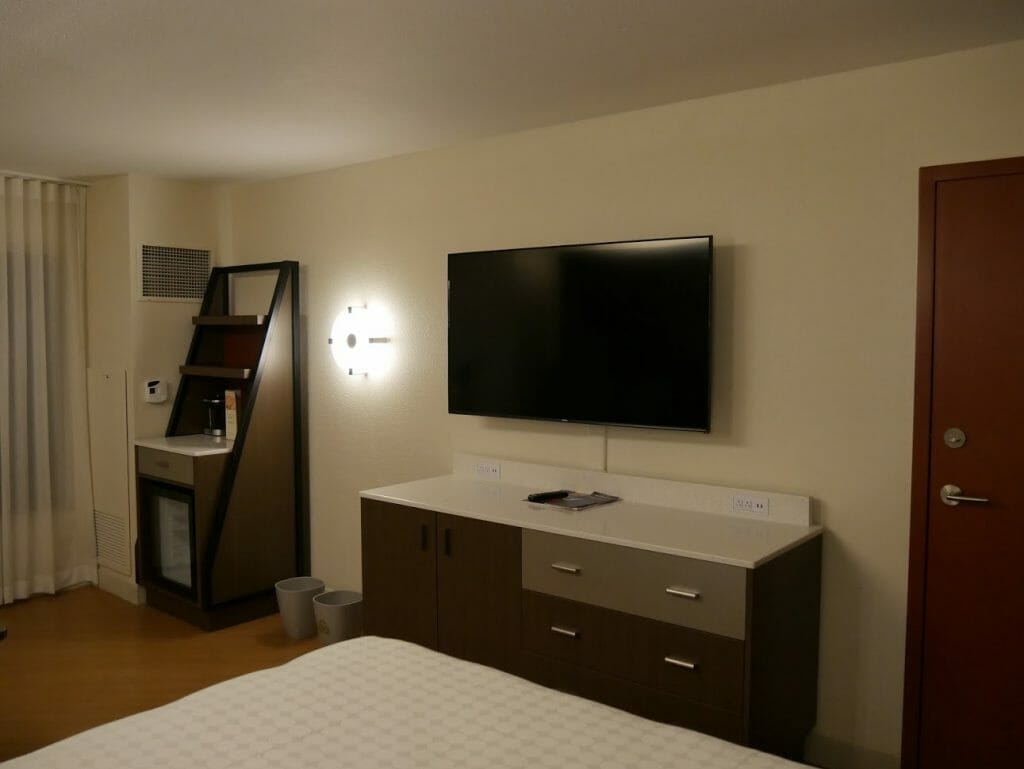 The new rooms will have hardwood floors and feel a bit more luxurious with new furniture and linens and a Murphy Bed.
All-Star Resort Pricing
Almost every time you look, you'll find that All-Star Sports is the cheapest resort of the three, with Music usually coming next and Movies being the most expensive.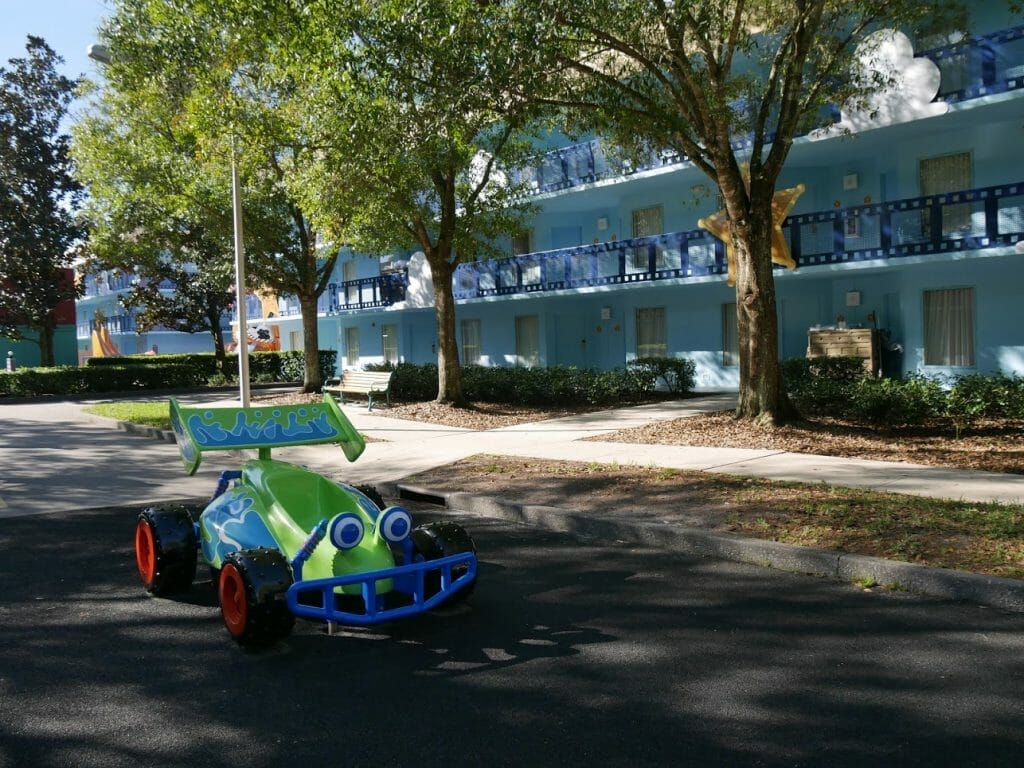 The All-Stars are often included in promotional deals as well, though the family suites at All-Star Music can be excluded as these are in high demand already.
The rack rates tend to run from just under $100 to $150 or more per night in peak season.
Which All-Star Resort is Best?
Choosing the best All-Star resort is easy at first glance, but as they are similar, you may still find yourself asking, "which is the best All-Star resort at Disney?"
All-Star Movies tends to be the best Disney All-Star resort for Disney fans and my family.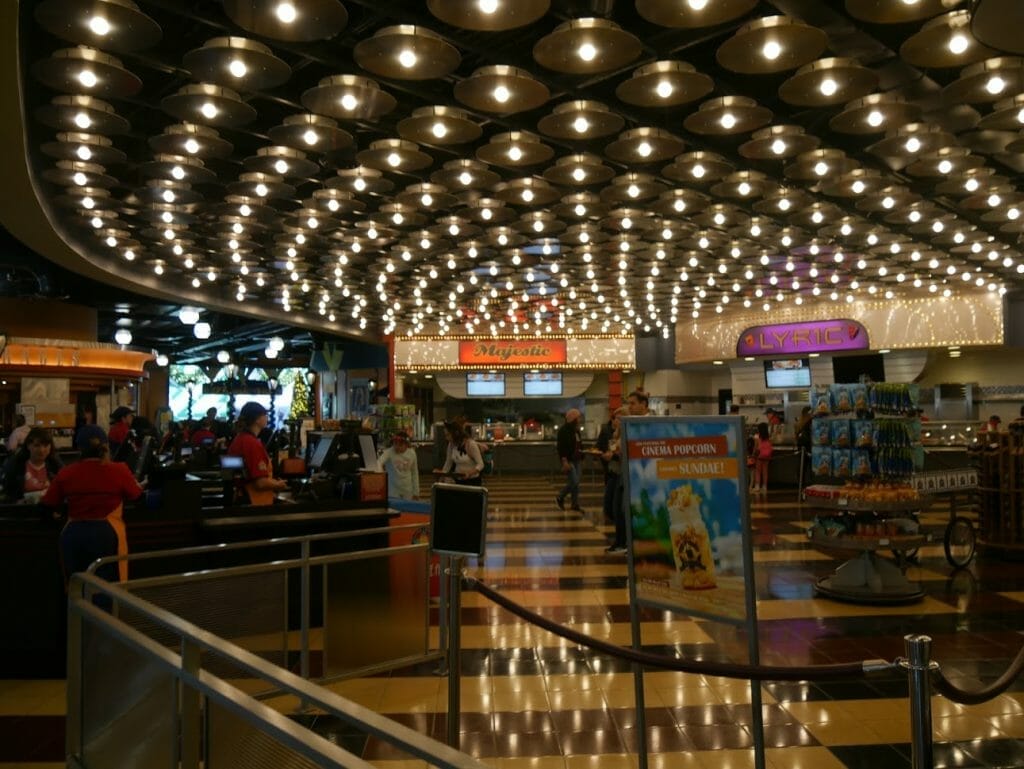 While it is the most expensive of the All-Stars, the food court is one of the best of the values with its secret menu and the theming is the most quintessentially Disney.
It has the highest chance of pleasing the most people in your party, as it is not specifically themed to an interest like Music and Sports.
Who wouldn't love seeing a live size Little Bo Peep outside your room or getting a chance to sit in the Toy Story RC Car?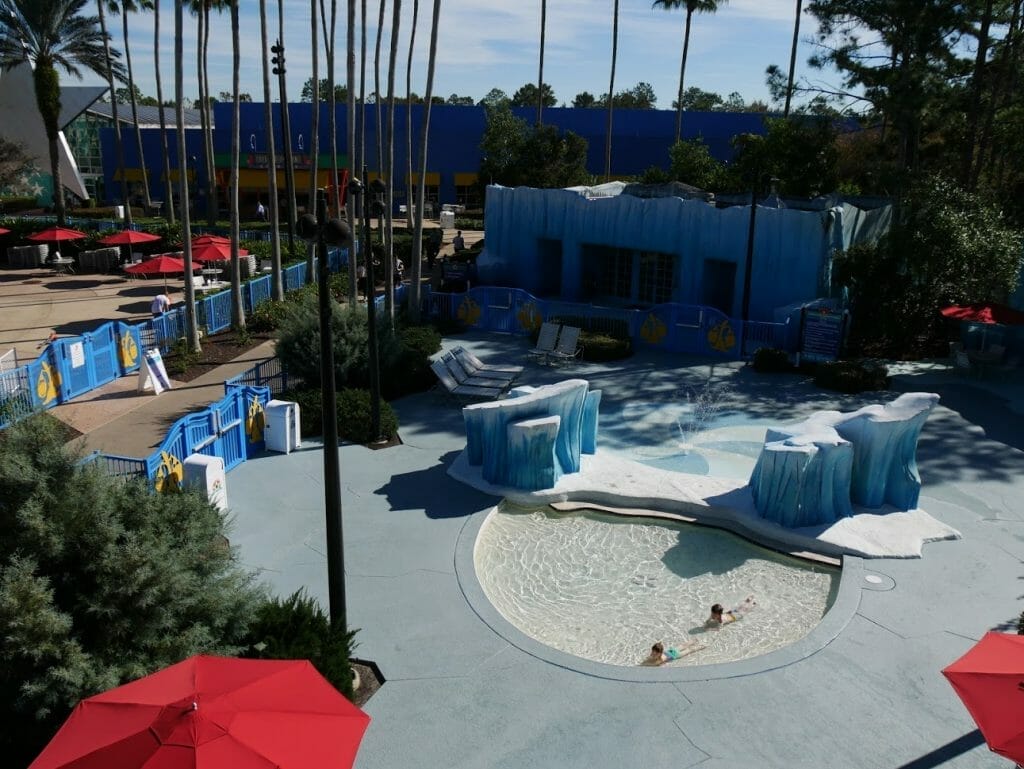 Other section themes including Mighty Ducks (fantastic for the nostalgic!) and 101 Dalmatians.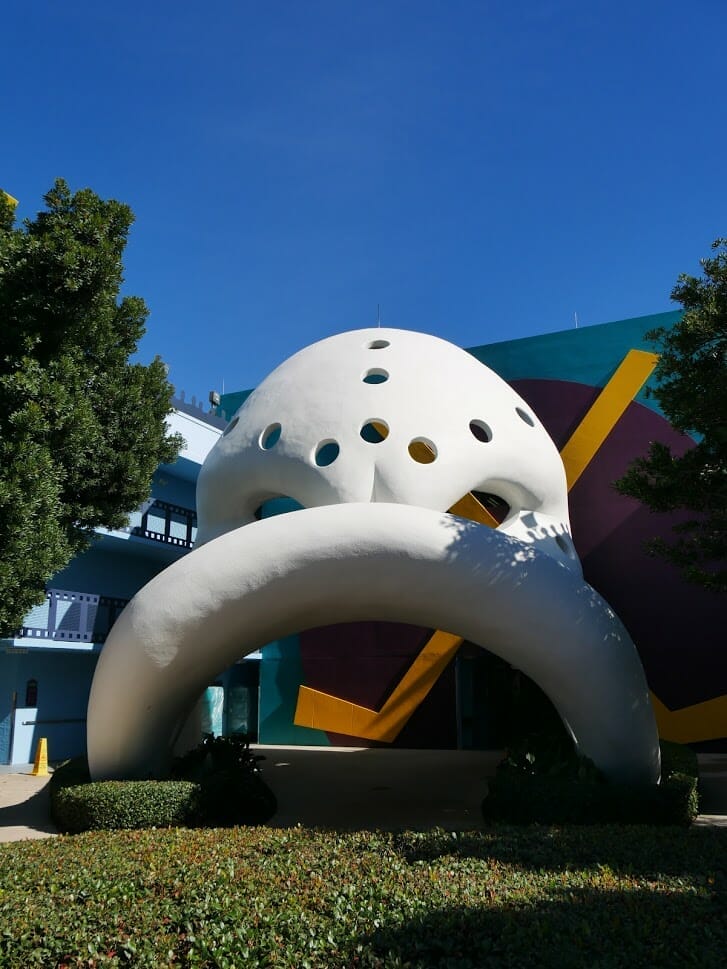 The pool at All-Star Movies is also one of the best pools at Disney.
However, I would really advise you not to overlook the big benefits of the other two.
All-Star Music is the best All-Star resort for families of 5 or 6 people who need the spacious family suites.
If your family is musically inclined, All-Star Music would also be a fantastic choice.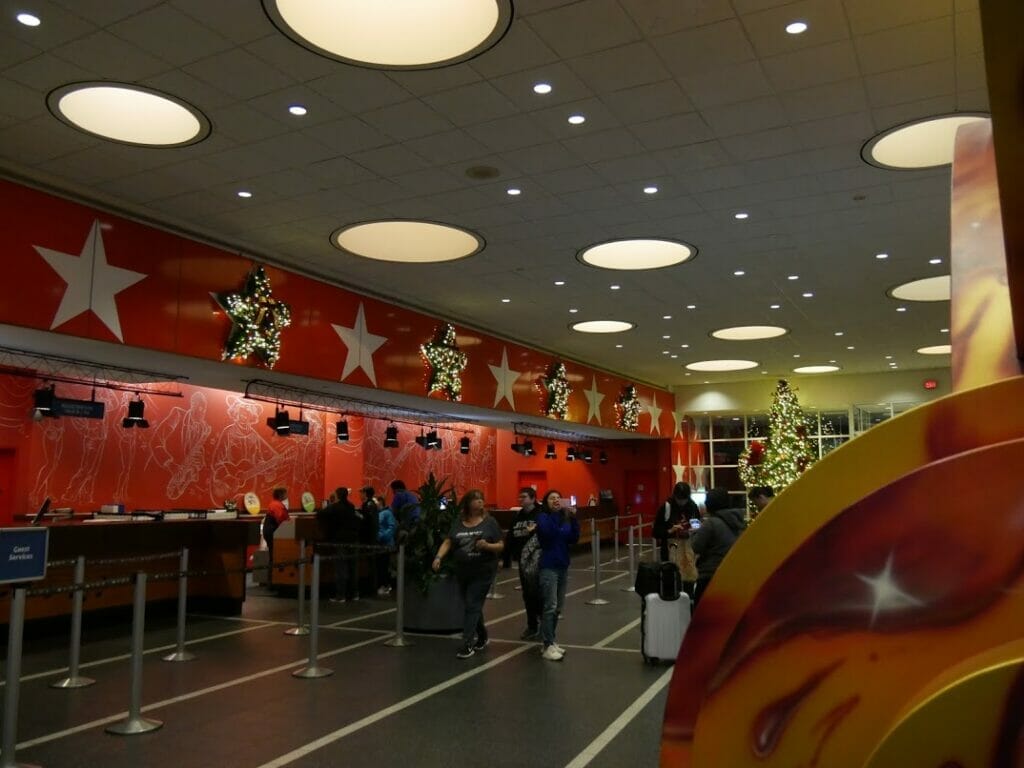 There are five sections of buildings, including Broadway with its Beauty and the Beast marquee and Calypso with a giant (and I mean giant) set of maracas.
All-Star Sports tends to be the cheapest Disney All-Star resort and the perfect choice for a family with sports-obsessed children (or who may be sports obsessed themselves!), as the theming is still big, bold, and who doesn't want to walk through a lifesize foosball game?
If you are really pinching the pennies and trying to save money at Disney World, the benefits of staying at what is most often the cheapest resort absolutely cannot be overlooked, and you still get all of the perks of staying onsite.
Hey! Want more of our expert Disney guides? Check these out!
Get the All-American Travel Secrets!
Don't miss out on America's hidden gems!