Whether you're looking for adorable Hollywood Studios shirts to wear to the theme park or you just want to rep your love for this iconic Disney park wherever you go, this is the best guide to Hollywood Studio T-shirts and funny Hollywood Studios shirts.
Before picking out what to wear to Disney World, you should know that adults are not allowed to dress up in costume (children are), but anyone can wear a themed Disney shirt – it's part of the fun!
If you're not usually the kind of person to seek out Hollywood Studios shirts, there are plenty of more subtle options, or you can get crazy with some in-your-face options.
Pair it with some Disney themed shoes and you'll be all set as you Rock N Rollercoaster your way through Galaxy's Edge and catch up with Woody and the gang in Toy Story Land.
Enjoy this list of the best Hollywood Studios shirts!
Want insider Disney tips from an expert?
Join 4,000 others in weekly guides to Disney's hidden secrets, gems, and money-saving tips!
Pssst – this printable Disney scavenger hunt is amazing
Since you're already looking up Disney guides, I just wanted to make sure you knew about this printable Disney World scavenger hunt created by a lifelong Orlando native and Disney World fan.
There are over 60 challenges with a full answer key and both Family and Grown Up versions and a bonus Disney Springs hunt for your non-park day!
Best Hollywood Studios Shirts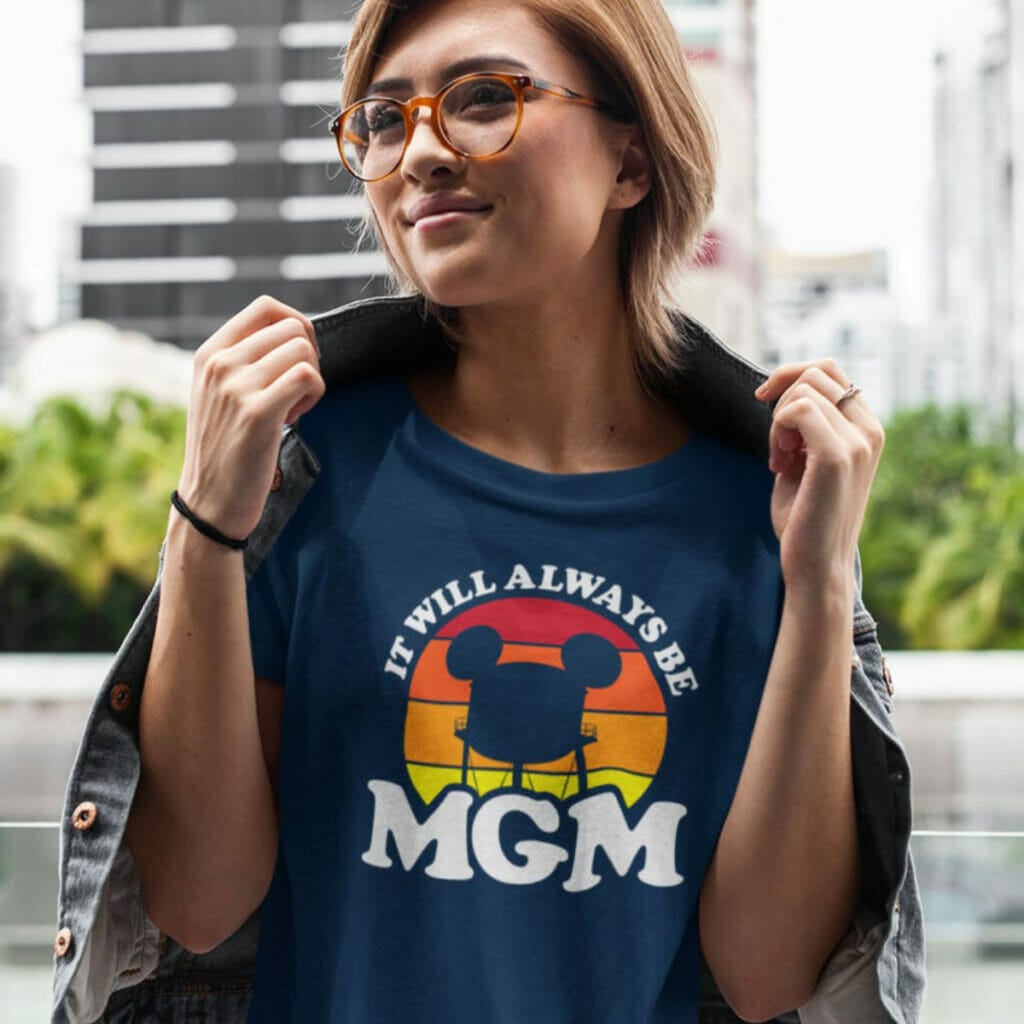 For the old school Disney fans, when Hollywood Studios used to be called MGM, this is a funny shirt to show that you're a true fanatic.
Plenty of people still refer to this park as MGM, and you'll definitely find your kin as you walk around the park and people agree with you!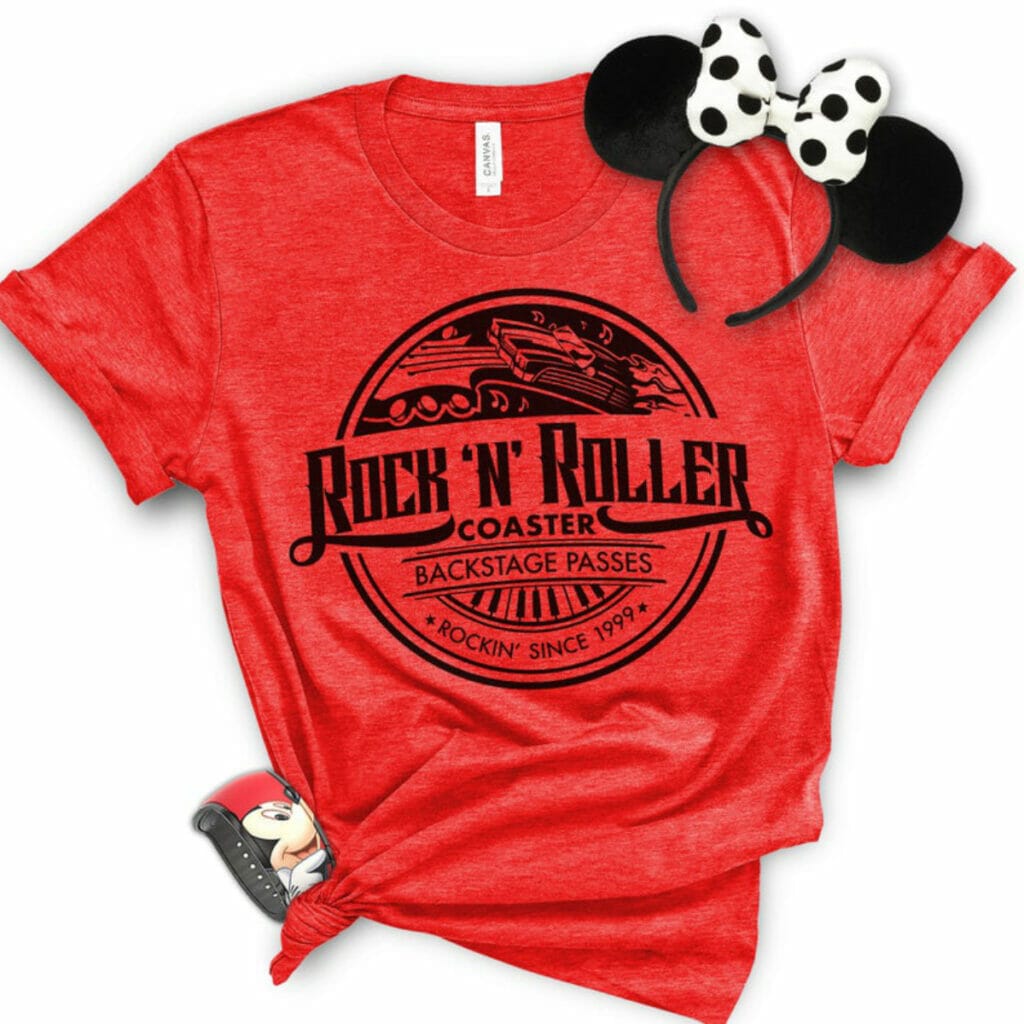 If you're a Rock N Rollercoaster fan, this shirt is a great way to keep that love with you all year round and let everyone know which ride you're going to be running to at rope drop.
This is a great option if you don't want your shirt to actually say Hollywood Studios, as you can wear this out and about anywhere you go to keep that Disney magic going strong wherever you are.
If you're an old school Disney fan, you know all about the Sorcerer's hat, which used to be the main symbol of the park.
Today, you can rock this shirt with the Sorcerer's hat for some nostalgia in your fashion.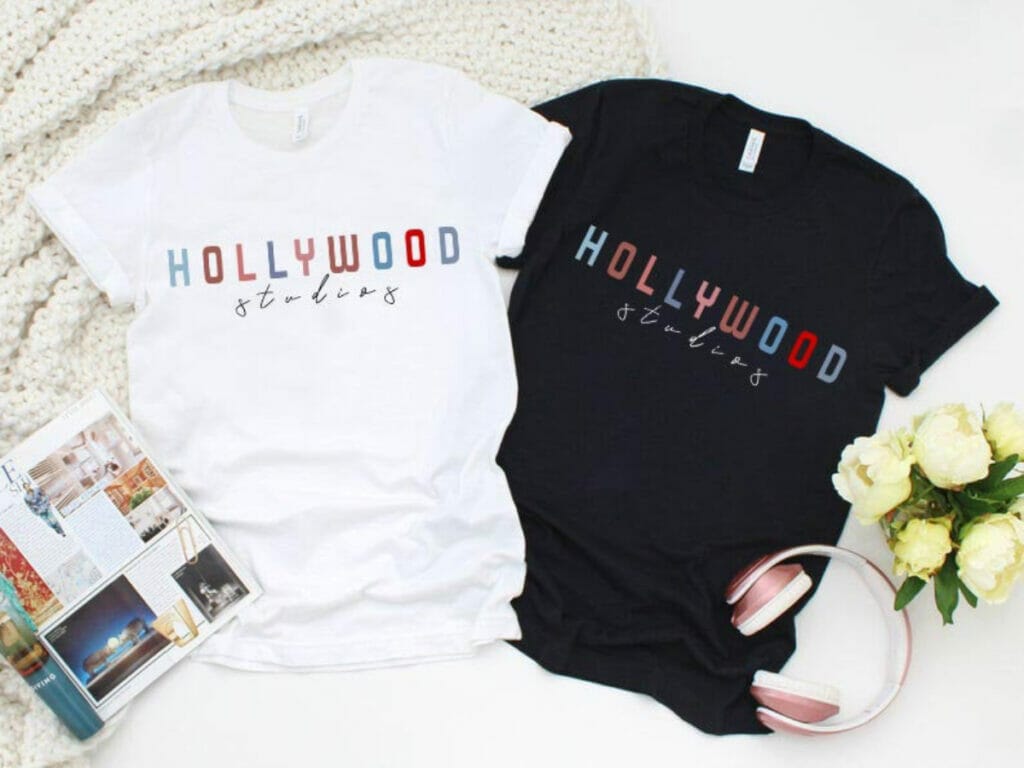 These are the cutest Hollywood Studios shirts if you're wanting something a bit more colorful and unique.
The pastel colors combined with the beautiful cursive font will make you feel like you're the glammest one walking down the Hollywood Studios Boulevard.
Tower of Terror Shirts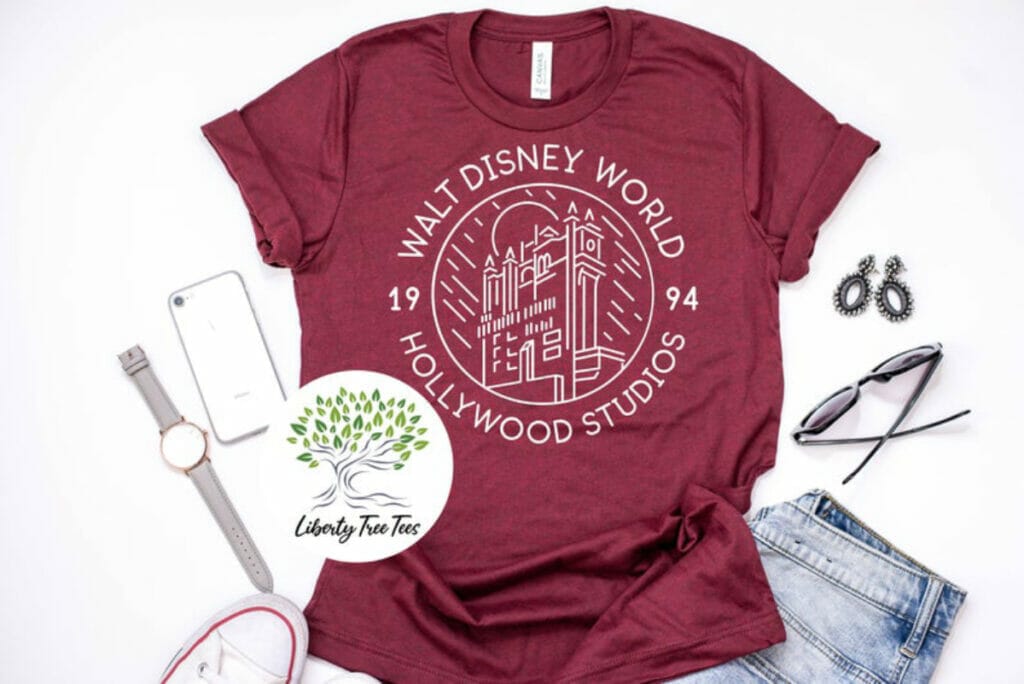 This is a cute Tower of Terror shirt for fans of this iconic ride.
Choose from a few different colors, all with the same print option that shouts out the year the ride was opened and puts the Tower of Terror sketch front and center.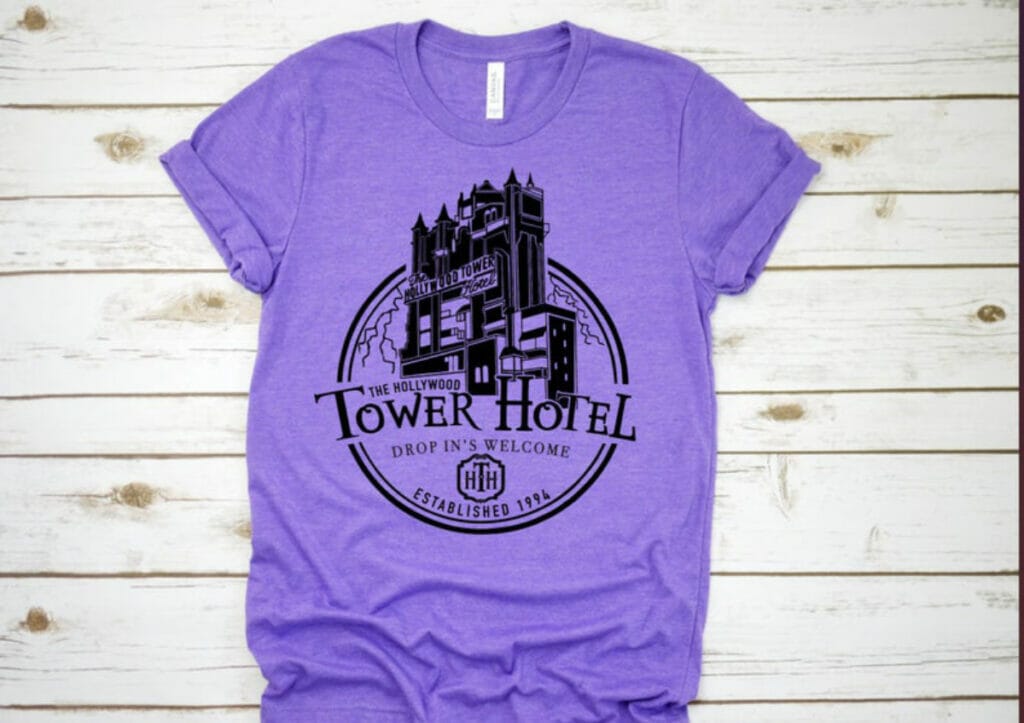 This Tower Hotel shirt is super cute and fans of the ride will love wearing this Hollywood Studios shirt around the theme park.
It's got the Hollywood Tower Hotel logo, as well as a fun "drop in's welcome" saying.
Toy Story Shirts
Channel your inner Buzz in these Space Rangers shirts that make for a great option to wear through Toy Story Land.
Look out for Buzz Lightyear walking around, as he may just give you some extra attention!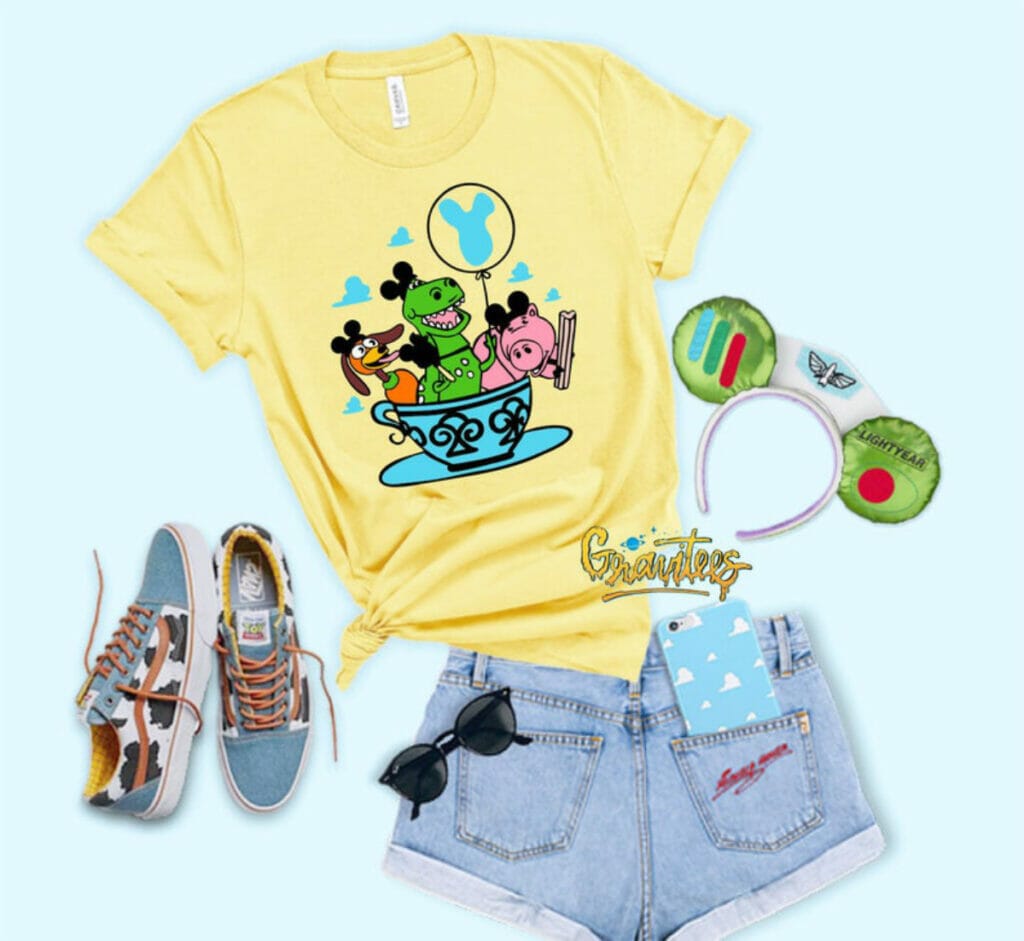 It's time to get meta with this Disney characters enjoying Disney shirt.
The fun colors are a bright way to celebrate your trip to Hollywood Studios and everyone will love the joyful faces on the characters riding around in a tea cup and holding Mickey balloons (and check out that churro!).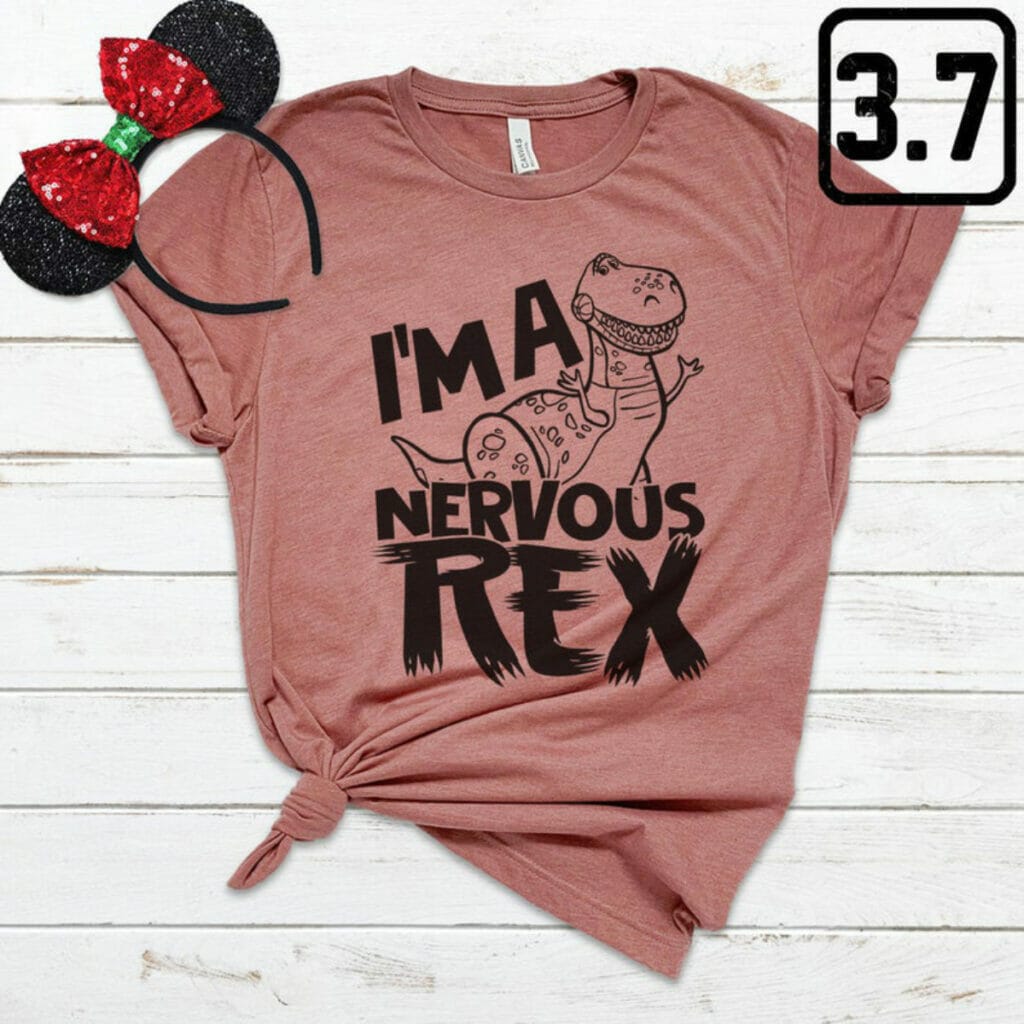 This adorable play-on-words Disney shirt featuring Rex is a great way to have some fun in Toy Story Land.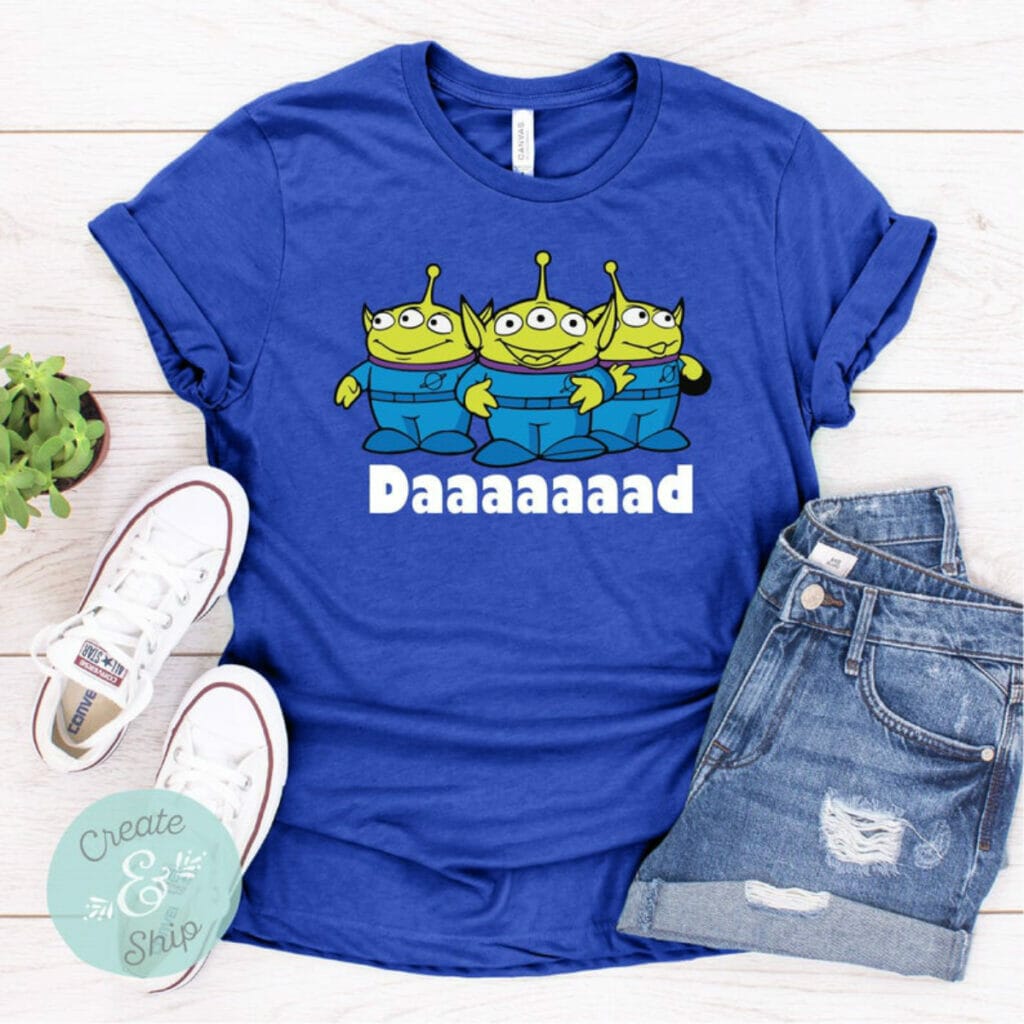 Everyone knows how the Toy Story aliens sound, and on this shirt, they're proclaiming that you're the "Daaaaaaaaad!"
Get this for your dad to wear around the parks to let everyone know how much you love your kids (so much that you're willing to wear a Daaaaaaaaaaaaaad shirt!).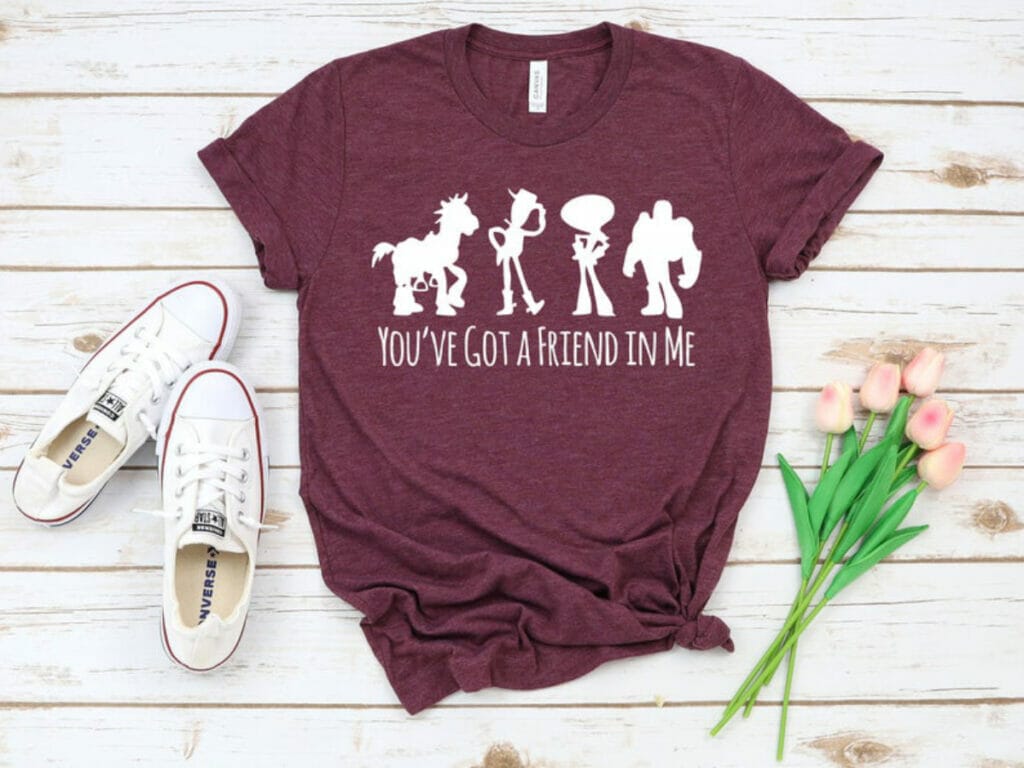 "You've got a Friend in Me" is one of the most classic Toy Story lines, and this lovely Toy Story shirt is a great way to bring this into your day at the parks.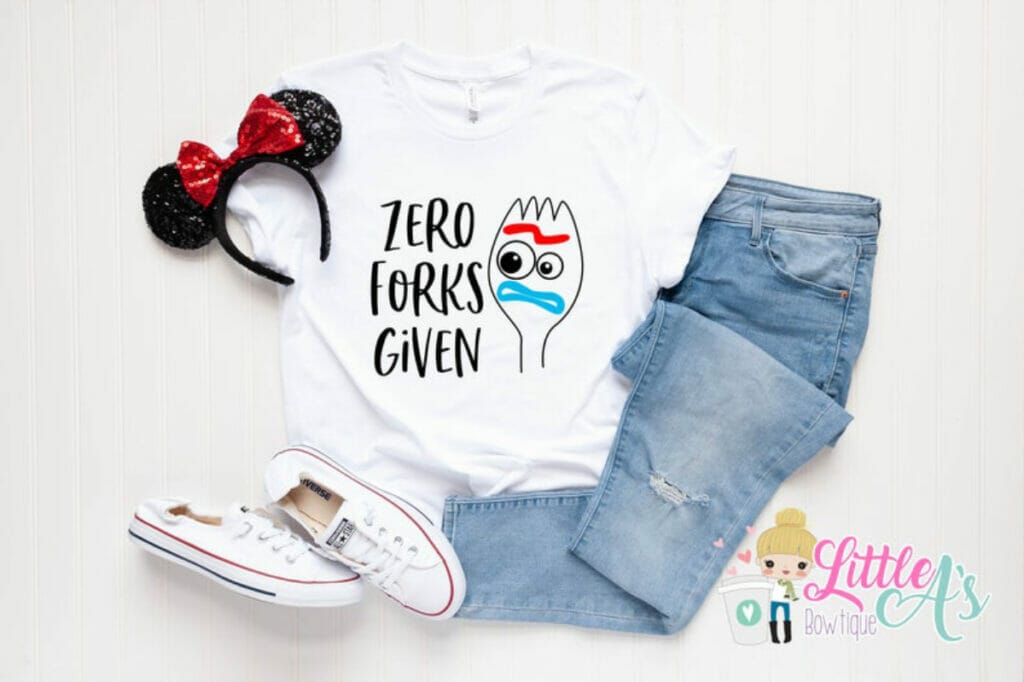 Using iconic Toy Story 4 character Forky, we all know what "No Forks Given" is really trying to say, but you can say it in a family-friendly way with this shirt!
Star Wars Shirts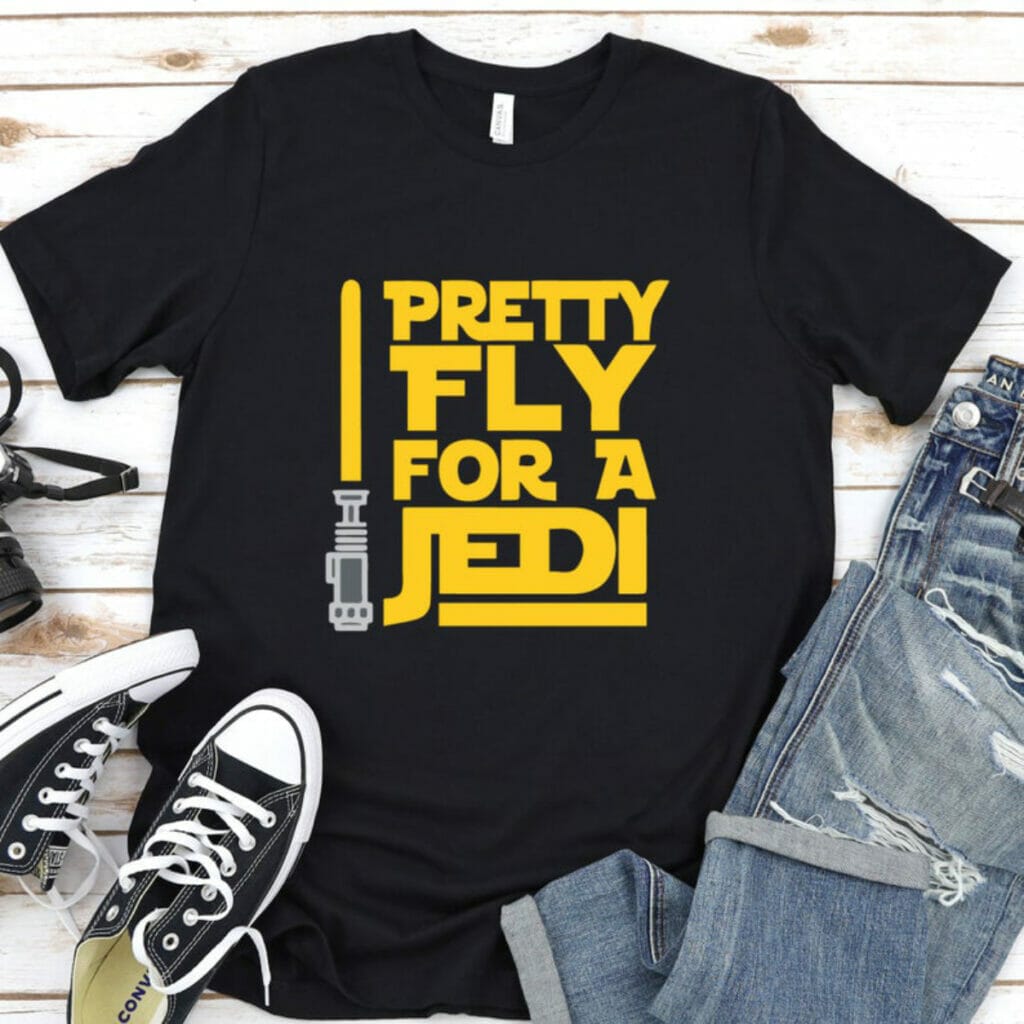 This Pretty Fly for a JEDI Shirt is one of the best Star Wars shirts for anyone who loves rhyming plays on words and Star Wars.
Rock this all the way through Galaxy's Edge and you'll be feeling like a true JEDI.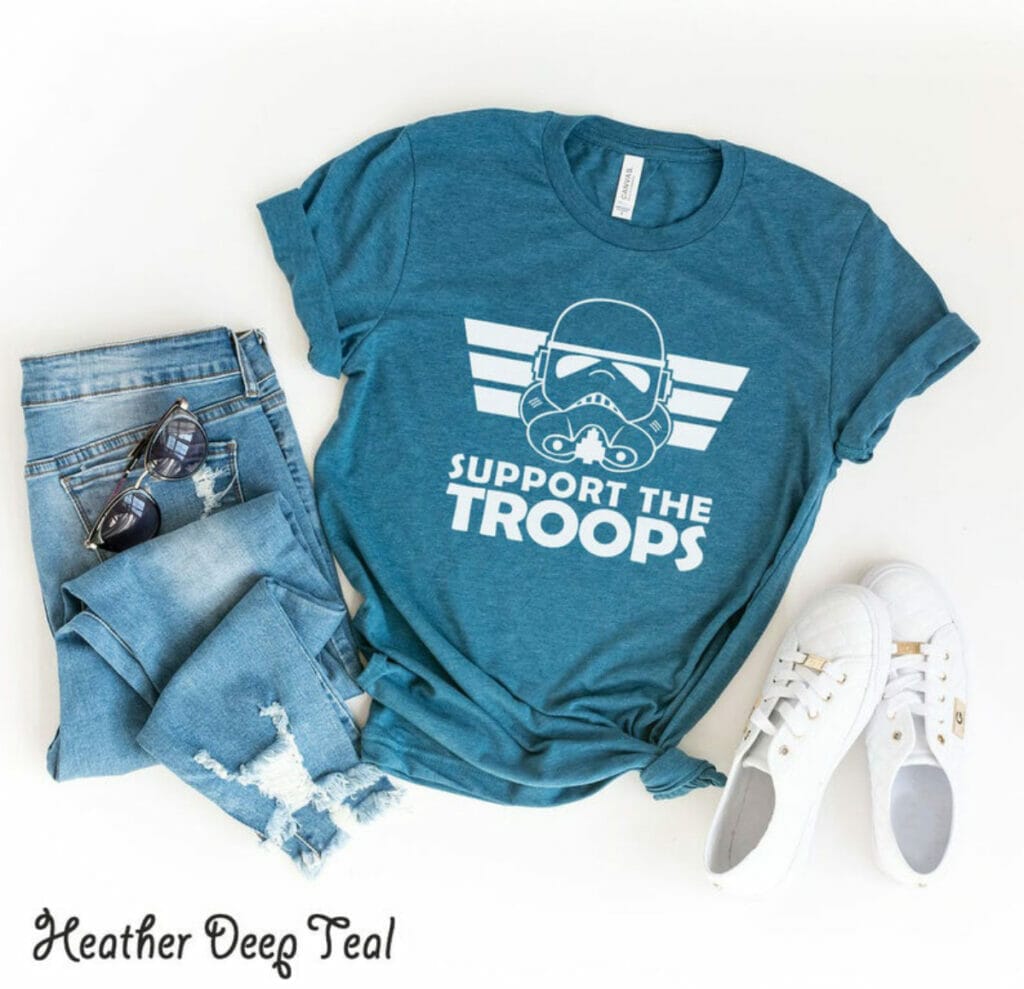 We love this Stormtroopers themed "support the troops" shirt for its punniness and the gorgeous colors and fun design.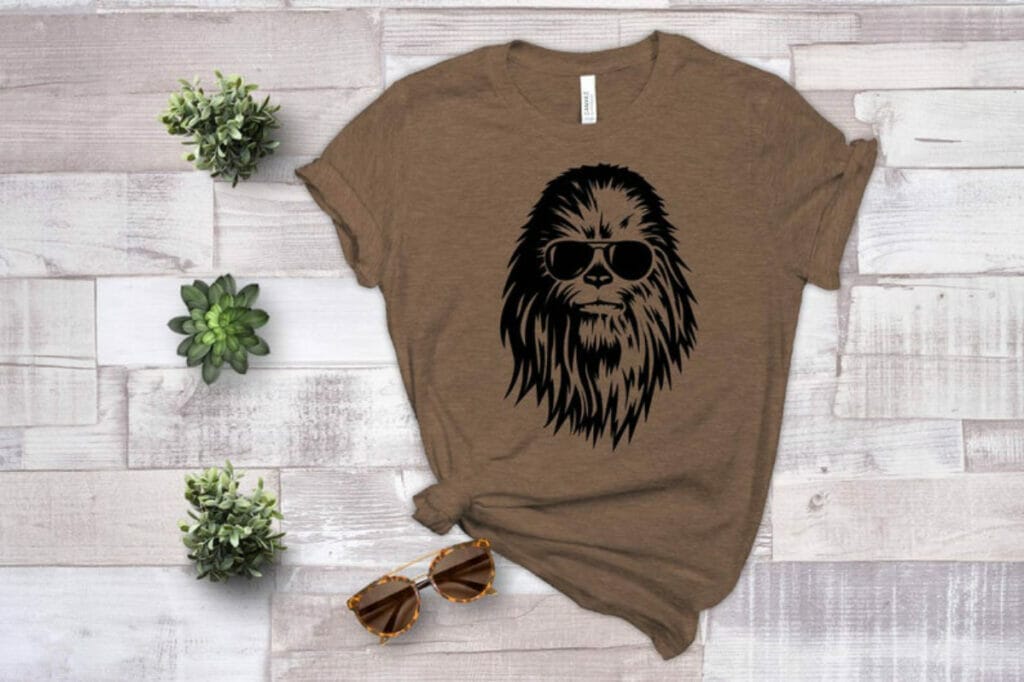 If you want to rep your favorite Star wars character, don this Chewbacca shirt and hopefully you'll spot him in Galaxy's Edge!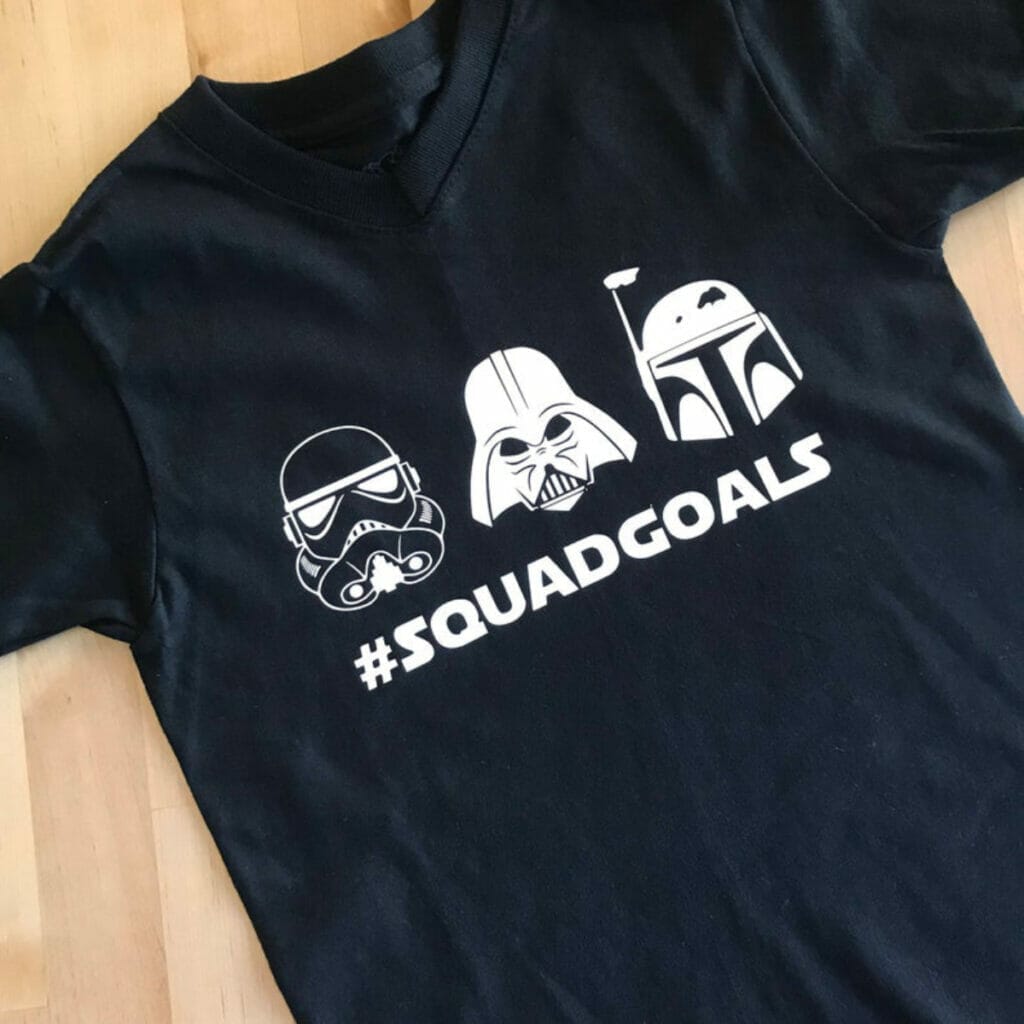 Groups of friends will love this Star wars Squad goals shirt that bring your favorite characters together on a shirt all Gen Z'ers will love.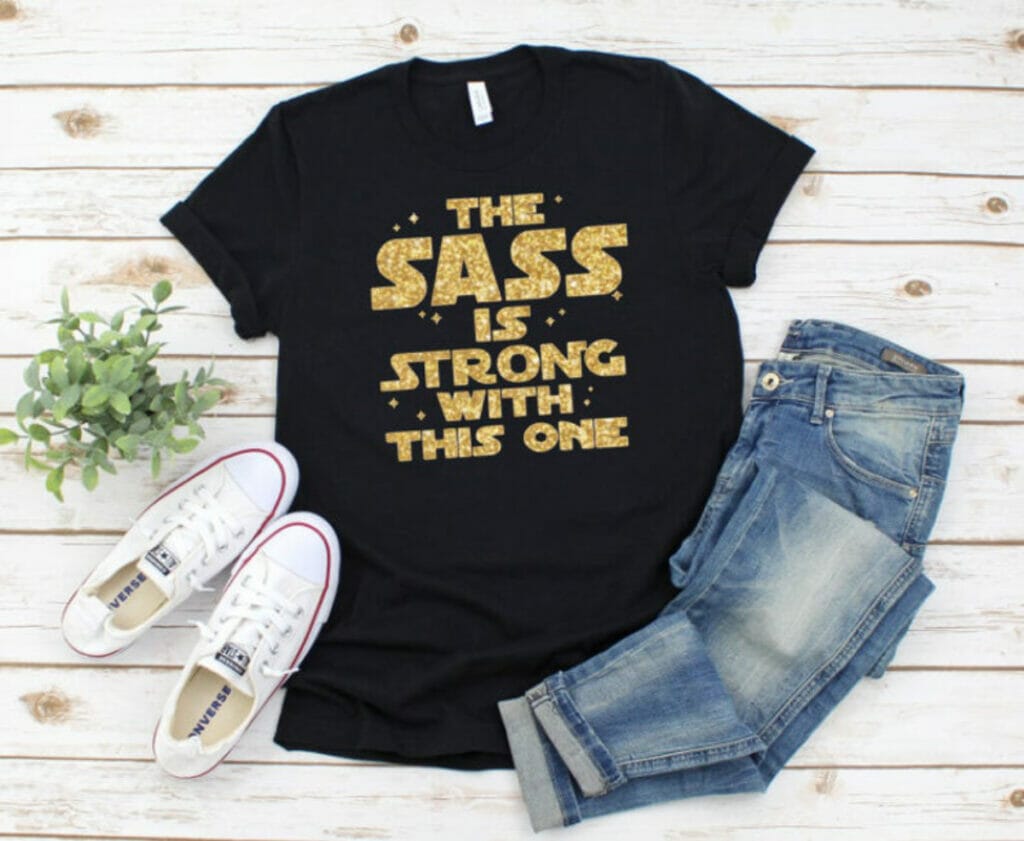 Girls love this Star Wars shirt that shows off your sassiness while also getting across that you're a huge Star Wars fan.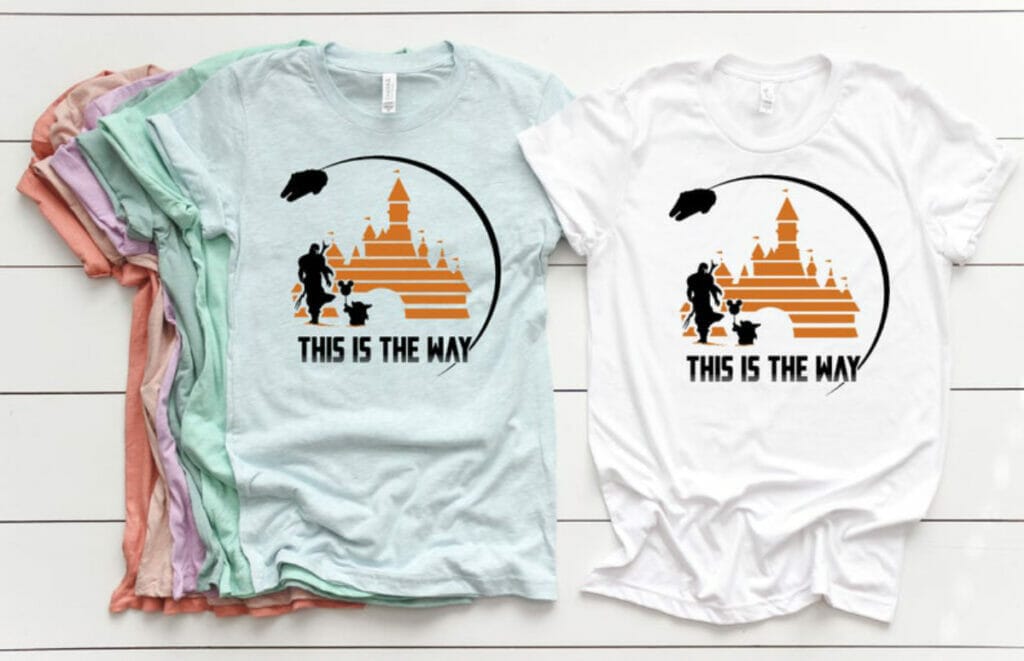 Baby Yoda carries a Mickey balloon in this amazing Disney shirt that's perfect for Hollywood studios.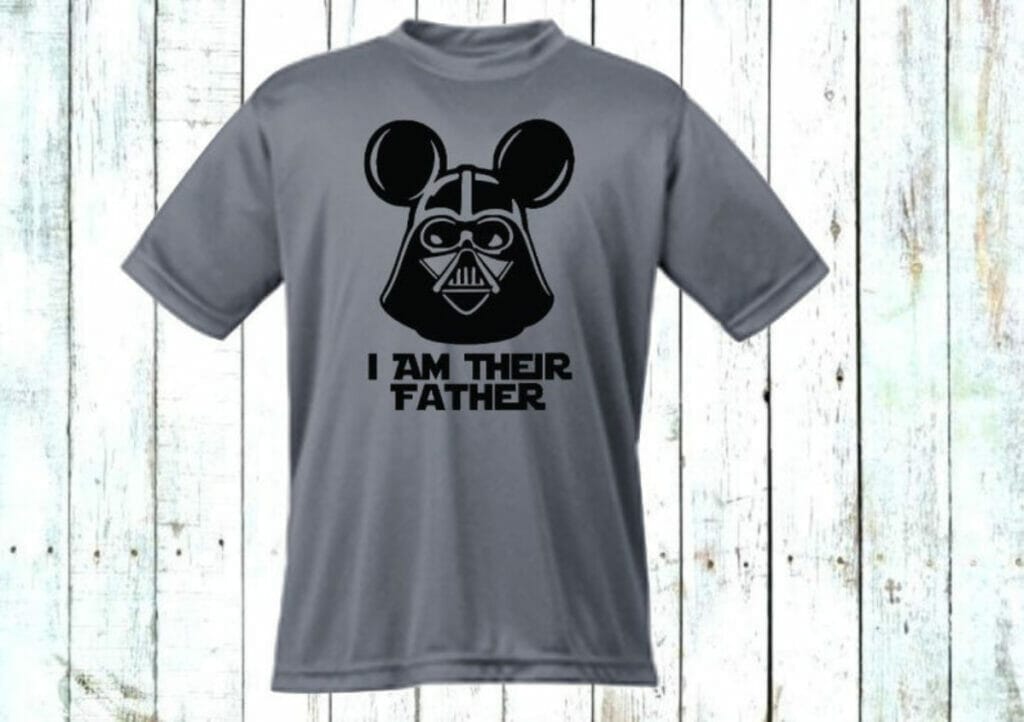 For all the Star Wars loving Dads out there, this is the best Disney shirt ever.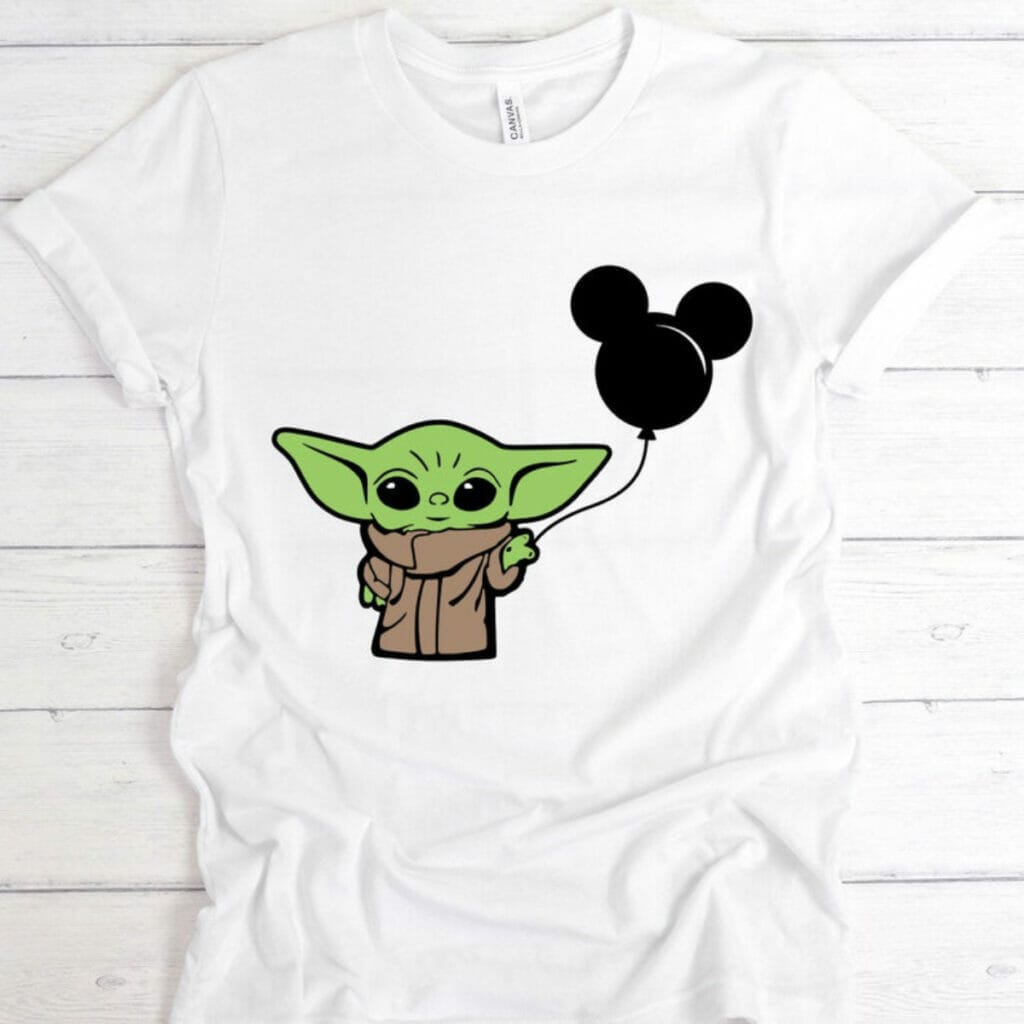 Baby Yoda fans will love this funny shirt to show your Disney and Star Wars fandom.
This is the best Star Wars shirt for Disney World for any R2D2 fans.
Hollywood Studios Shirts for Families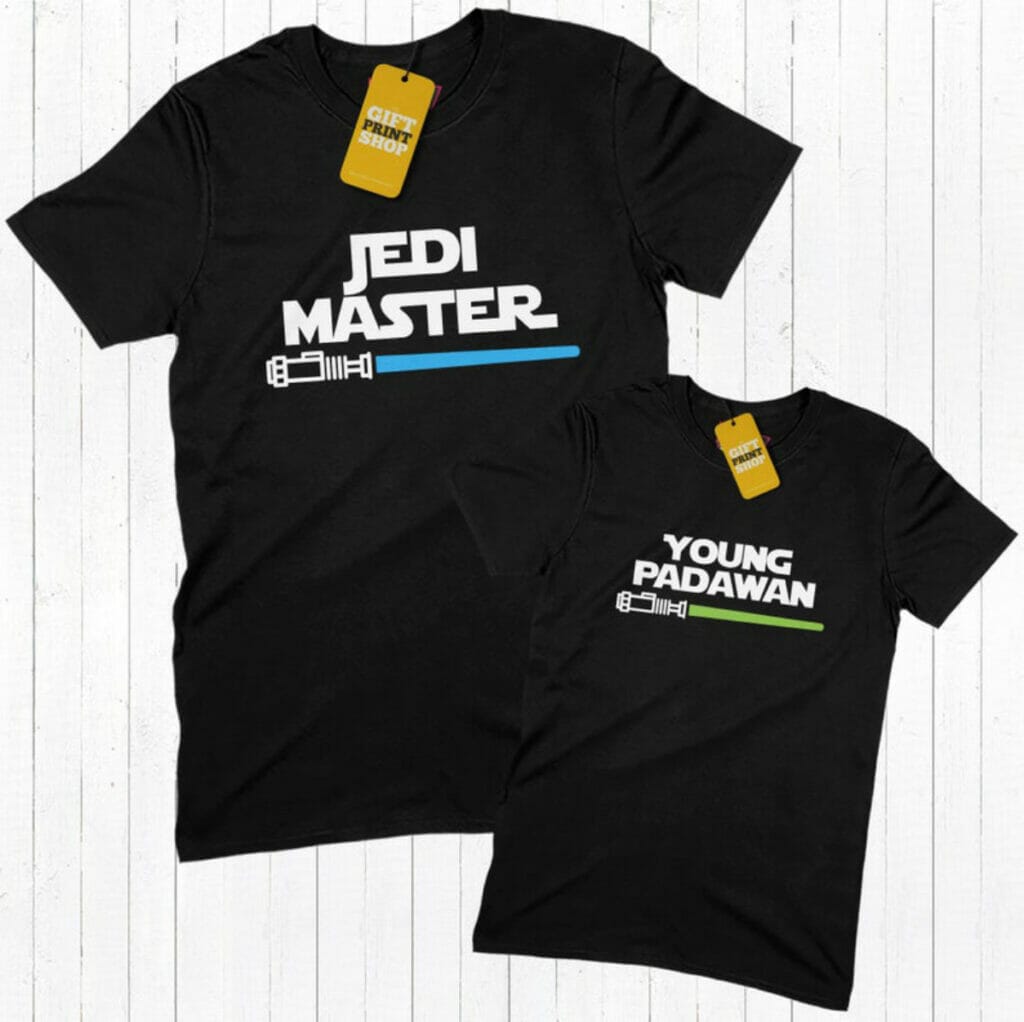 These matching Star Wars shirts are so fun for parents and kids who share the Star Wars love.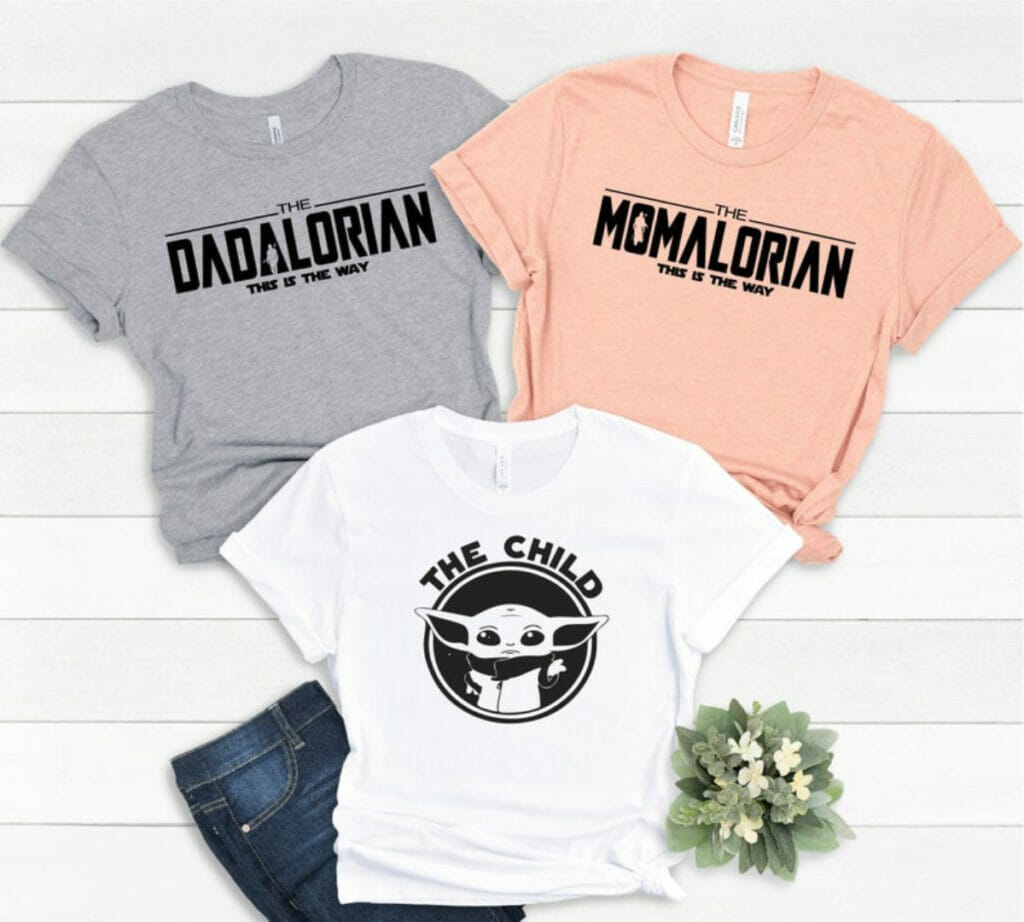 Star Wars loving families will enjoy these "Dadalorian and Momalorian" shirts that make any family feel like they're living out their Star Wars dreams.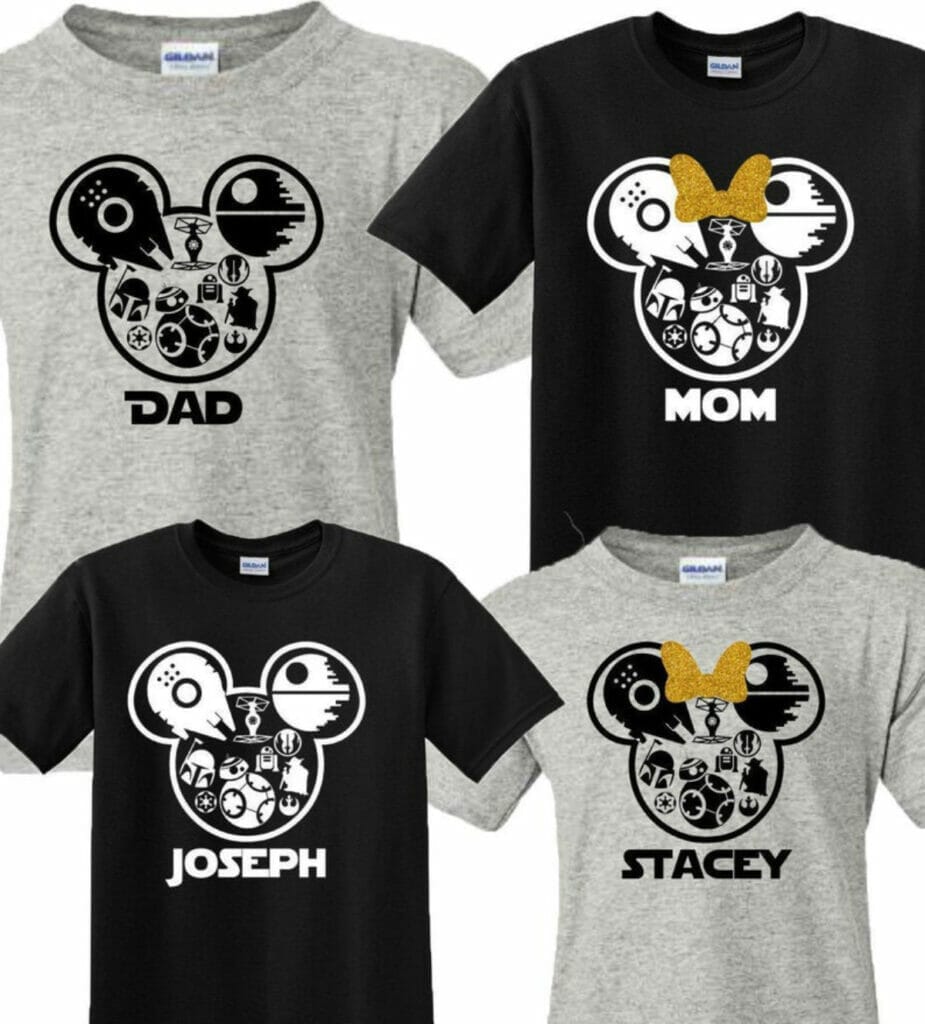 These adorable matching Star Wars Mickey shirts are great for the family who love Mickey just as much as they love Star Wars.
Couples Shirts for Hollywood Studios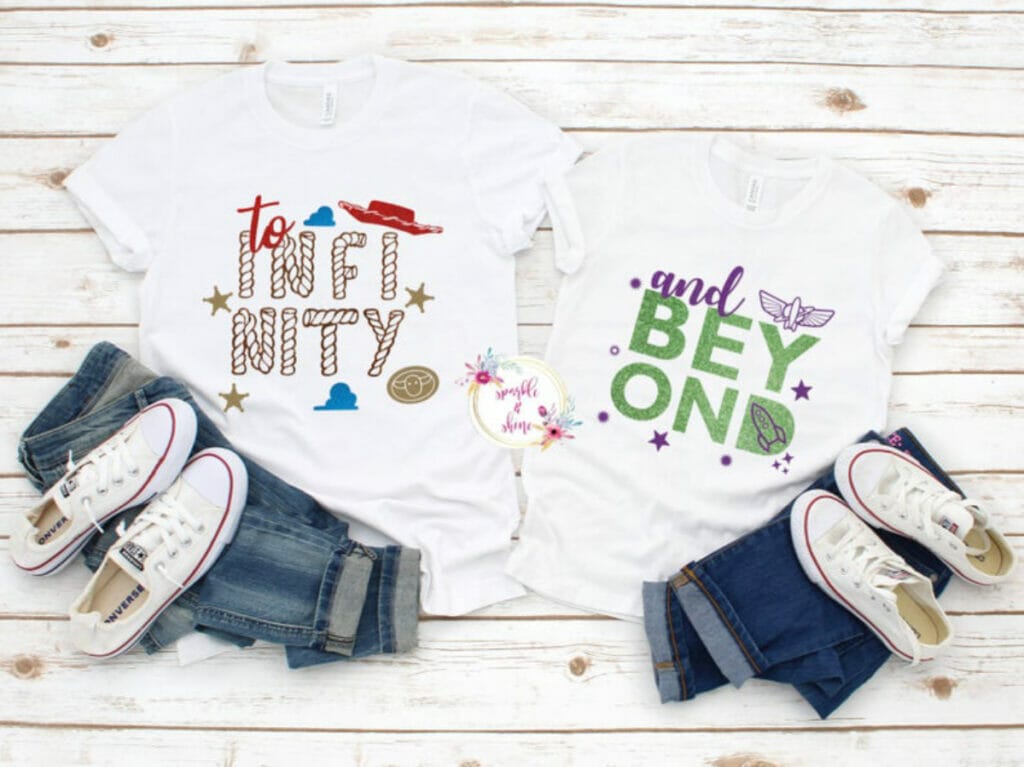 This adorable Toy Story couples shirt combo is a fun way to bring one of Buzz Lightyear's most popular sayings to life and show that you finish each other's sentences.
Hey! Want more of our expert Disney guides? Check these out!
Get the All-American Travel Secrets!
Don't miss out on America's hidden gems!