Epcot, Disney world's second theme park and the location of popular festivals like Food and Wine, is a real draw for adult Disney fans (and bonus points for you if you go while wearing this shirt).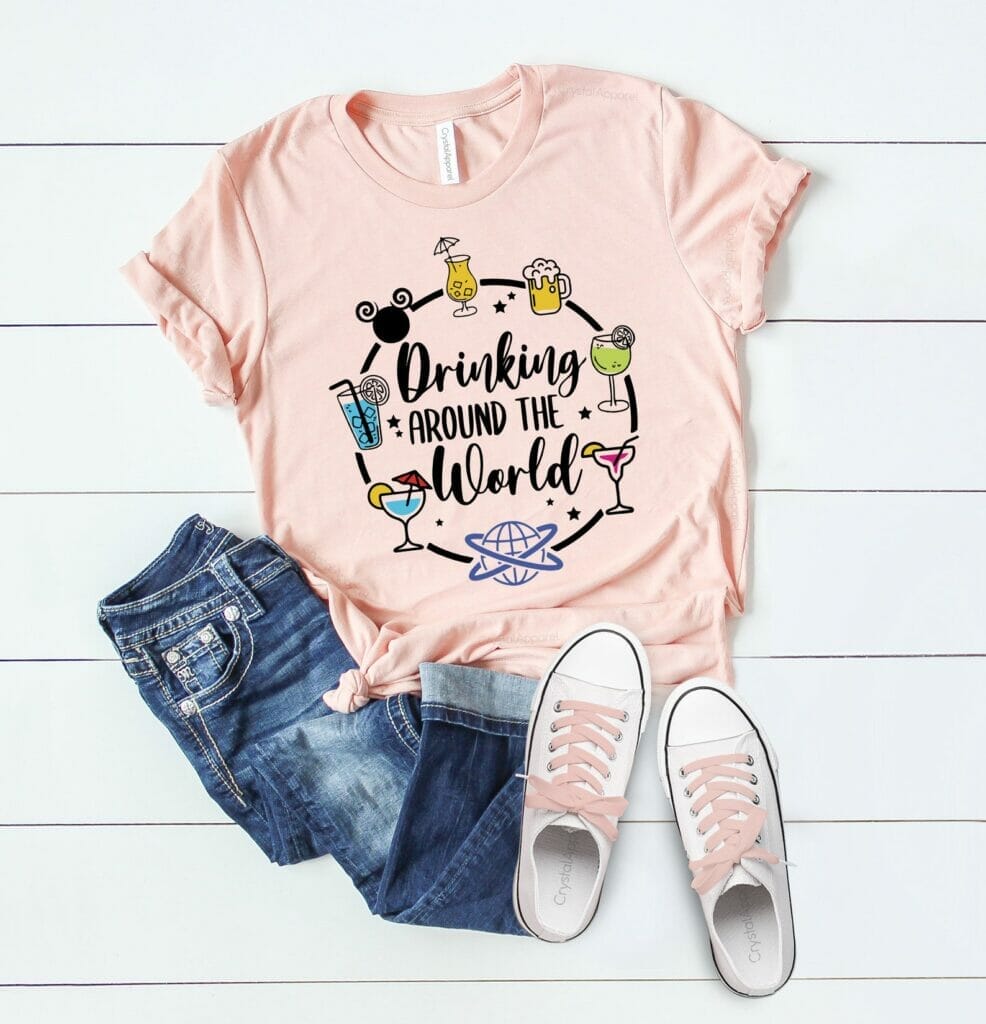 From "drinking around the world" to taking part in some of the more educational offerings, this park caters to people who want to feel less packed in than at the Magic Kingdom and who are looking for something a bit different than your average theme park.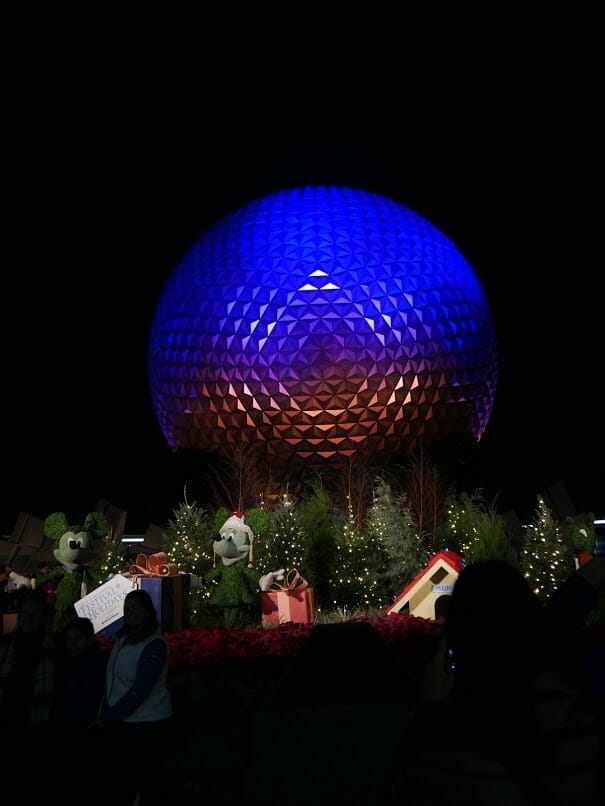 Epcot isn't heavy on rides anyway, but figuring out the best rides for adults at Epcot can be a real task.
It's hard to pin down, because different people like different things and some adults might be bored on rides like Journey into Imagination while others might put it at the top of their list due to their love of Figment.
To get an overview for which rides are at Epcot, check out this guide to which rides at Epcot to Fastpass.
Otherwise, for the purpose of this adult guide to Epcot rides, consider the adult in question to be your Aunt Suzy and Uncle Tony who have no previous Disney affiliations and just want to know the best Epcot rides for adults in between their journey through margaritas at the Mexico pavilion.
Want insider Disney tips from an expert?
Join 4,000 others in weekly guides to Disney's hidden secrets, gems, and money-saving tips!
Pssst – this printable Disney scavenger hunt is amazing
Since you're already looking up Disney guides, I just wanted to make sure you knew about this printable Disney World scavenger hunt created by a lifelong Orlando native and Disney World fan.
There are over 60 challenges with a full answer key and both Family and Grown Up versions and a bonus Disney Springs hunt for your non-park day!
Best Thrill Rides at Epcot for Adults
If you're traveling with someone who has a need for speed, or perhaps a need for being blasted off into outer space when you need a break from them, check out these thrill rides for adults at Epcot.
1. Mission Space
When it was first open, Mission Space was a source of great controversy with some Disney fans feeling it was TOO thrilling.
The ride basically has you simulate blasting off into space on a mission and then floating around in zero gravity.
To accomplish this, there are pretty heavy duty simulators used that basically strap you in and spin you around in your capsule so fast that you really feel like you're pulling zero gravity.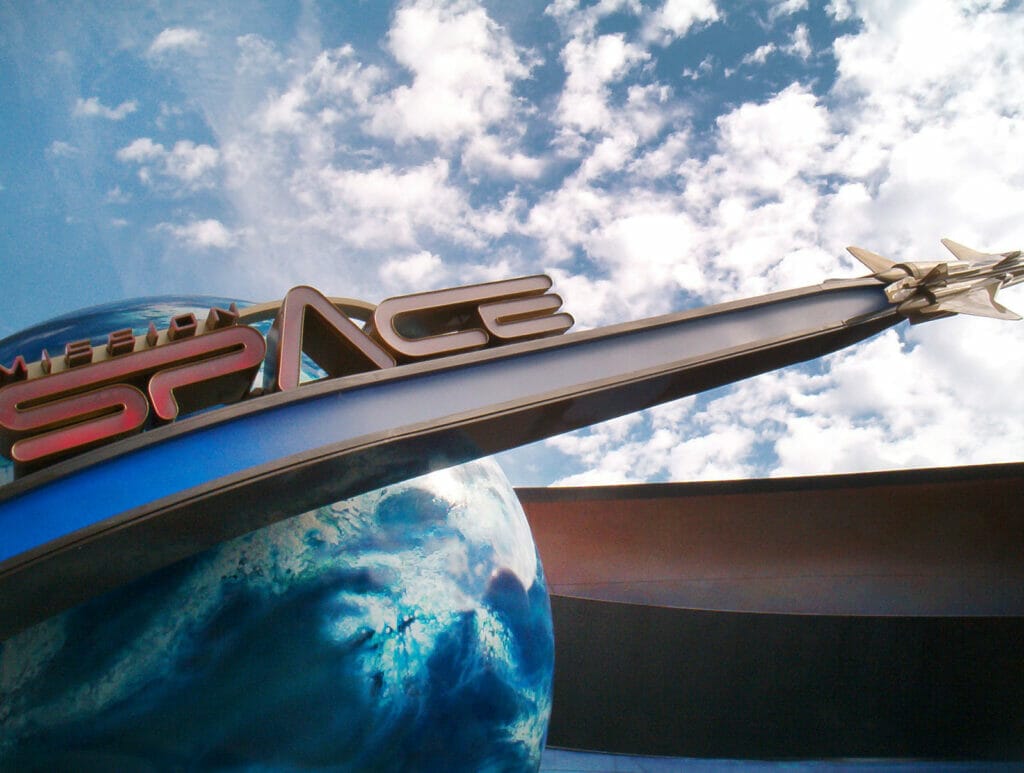 For someone who gets motion sick like me, this is a recipe for disaster, but to each their own.
The great part about Mission Space is that there is a regular "orange" side with all of the crazy simulation and then an easier "green" side if you still want to experience the ride without fully committing.
This is really a ride for adults in good health – I wouldn't take your 85 year old grandma on it or hop on after you're feeling queezy from your full meal at Garden Grill.
2. Test Track
You can see a part of Test Track's ride track from the outside – the car will whizz past you overhead on the outdoor, speed portion of the "safety test."
Test Track is another thrilling ride at Epcot that's well suited for people who want a bit of movement and jerkiness in their Disney rides.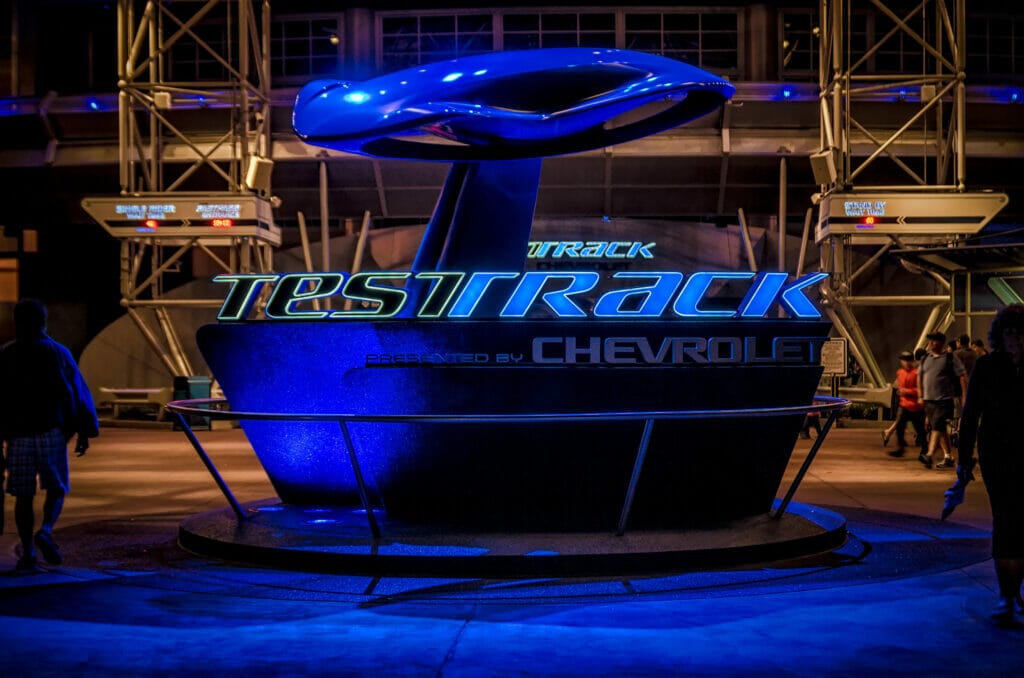 This isn't a smooth journey through the countryside – it's a simulated car safety test where you're going to have to hope the brakes don't fail!
Despite not being as well themed since being revamped, Test Track is still a great Epcot ride for adults.
Best Classic Rides at Epcot for Adults
Some of the best rides at Epcot are ones that have a long history in the park.
Maybe you grew up going on them or you just want a taste of the classic design of Epcot and the educational aspect of the park.
Whatever it is, here are my recommendations for the best attraction at Epcot for adults.
3. Spaceship Earth
Ever notice the giant golf ball looking thing in the front of the park?
It's hard to miss, but you might not know that there's a ride inside!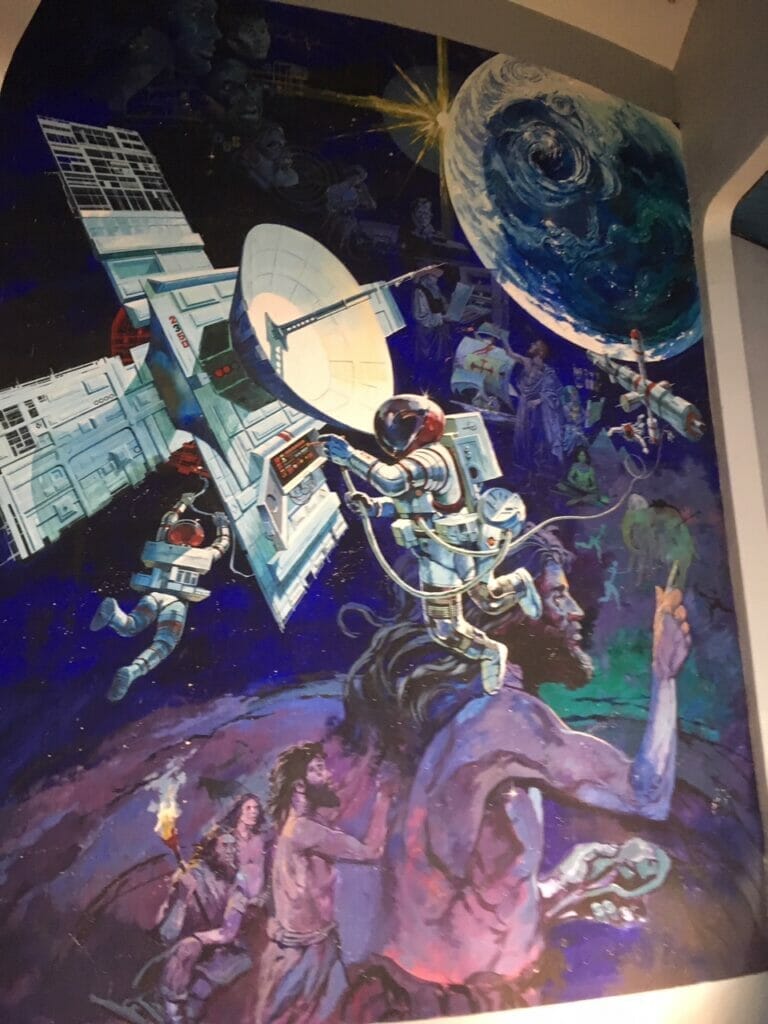 The ride is Spaceship Earth, and it's an Epcot must do.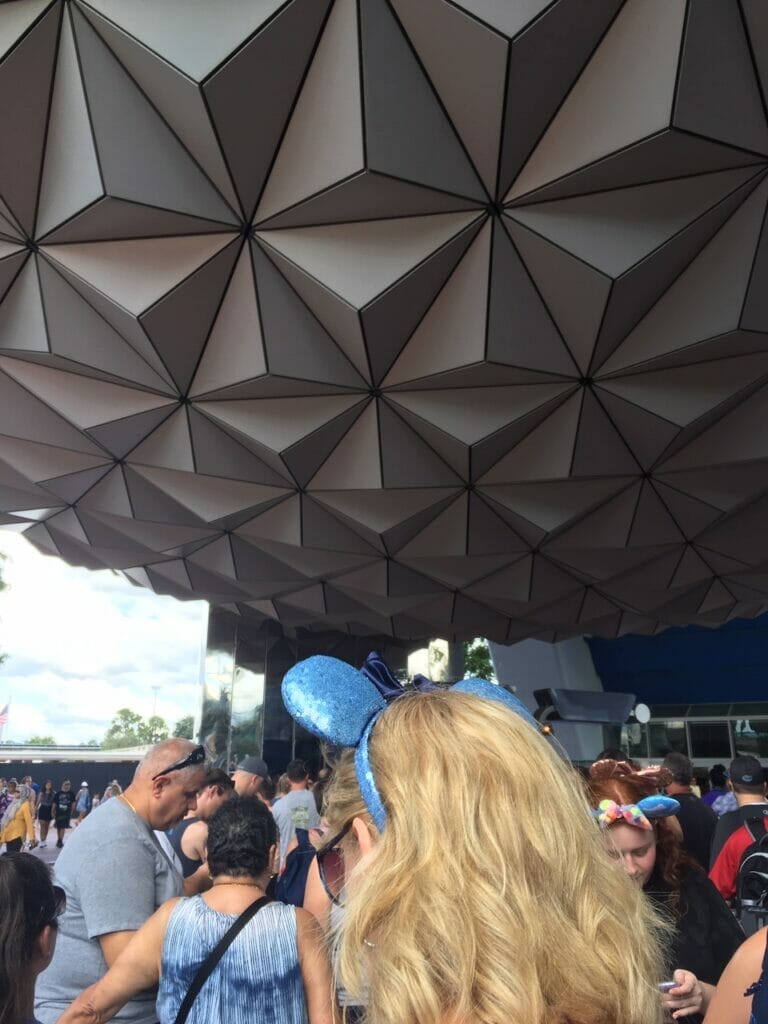 Narrated by Judi Dench, you're taken through the history of human communication as you travel up in the ball and look at animatronic scenes of world events – everything from Rome burning to the creation of the internet.
It's a slow moving ride vehicle the whole way through and is a great option for any adult at Epcot, no matter their age.
4. Living with the Land
Situated inside the Land Pavilion, Living with the Land is a true throwback to Epcot's original mission.
As you travel in this slow moving boat through some of Epcot's greenhouses, you'll learn about the sustainable farming that takes place at Epcot and get to appreciate the innovative techniques they use to make plants grow vertically and in conditions they wouldn't in the wild.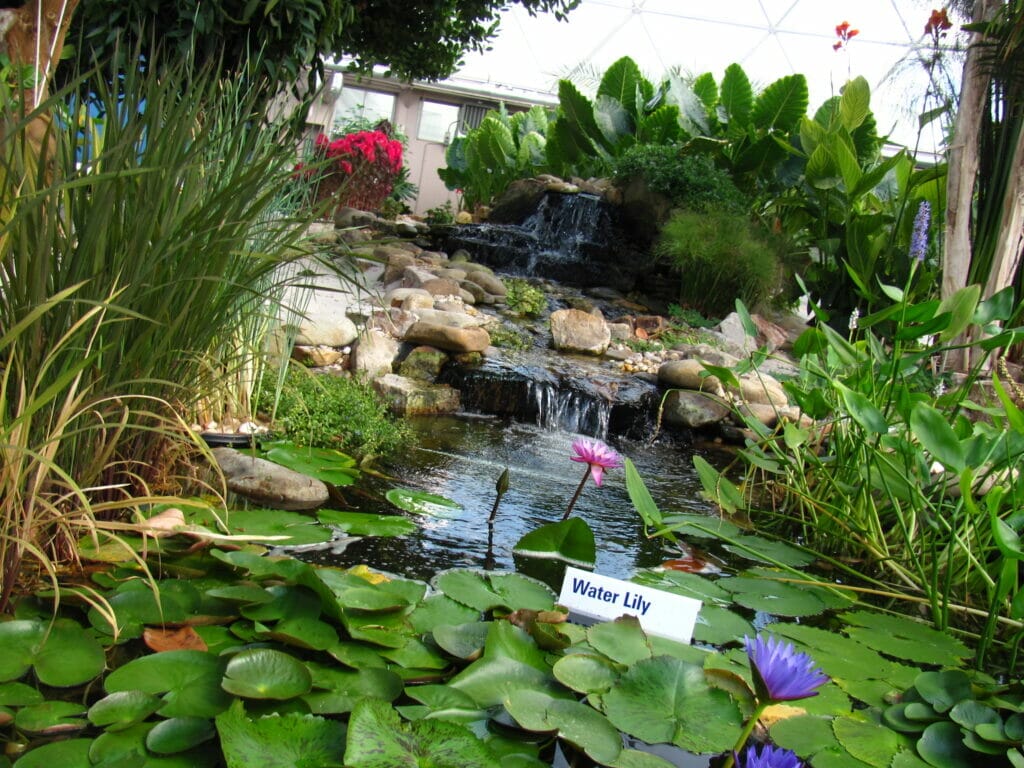 While the ride is up to date with its information and you'll regularly see people working in the greenhouses, the overall feel is a bit less "flashy" than you might be used to with newer rides, but it's a Disney classic and a nice reminder of where the park came from.
How do I know that Living with the Land is for adults?
Well, as a kid it bored me out of my mind and I thought it was a ride for adults, and now I'm adult and I love it, so – take it from me.
Other Great Rides at Epcot for Adults
There are a couple of other rides at Epcot that you should add to your list if you're an adult group traveling to Epcot.
5. Soarin
Also located inside the Land Pavilion, Soarin is a more recent Epcot classic that gives you the sensation of being in a hang glider as you soar over cities and countrysides around the world.
There's something soothing about a ride on Soarin, thanks to the motion, wind in your face, and smells they pipe in.
This is a family-friendly ride that is genuinely good for all members of the family (given the kids are tall enough to ride), and it's one that the adults will enjoy equally as much as the kids.
6. Gran Fiesta Tour in Mexico Pavilion
Tucked away in the Mexican pavilion, there's a ride that doesn't even have a Fastpass option and has one of the shortest actual queues I've ever seen at Disney world.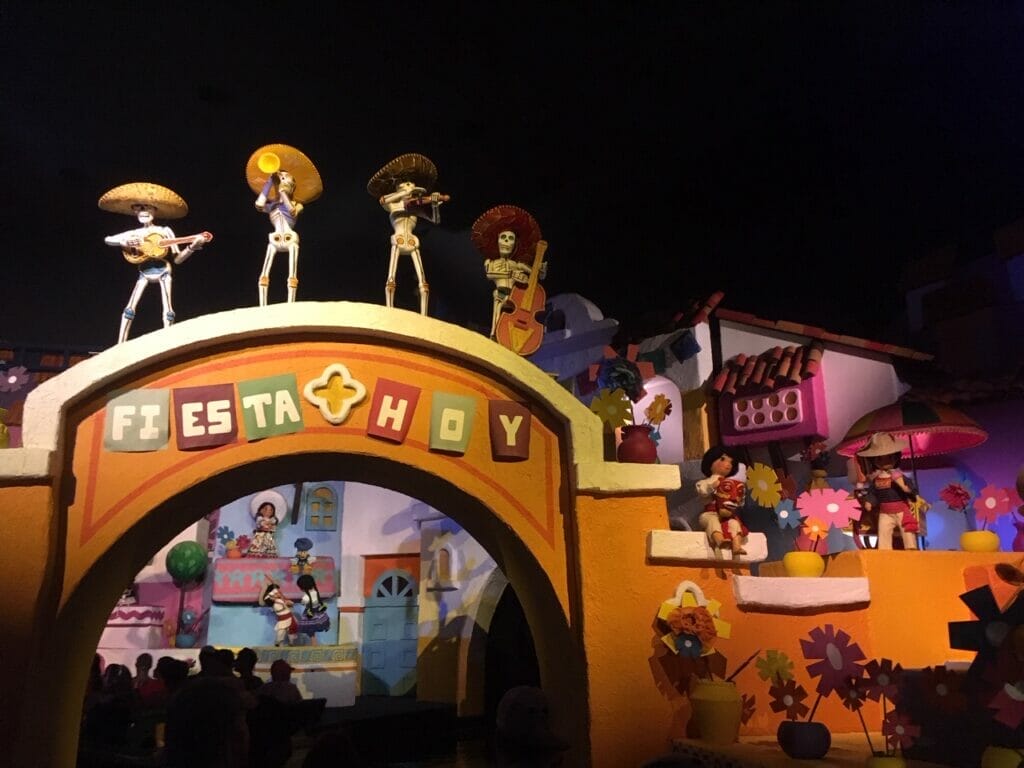 But don't be fooled – the Gran Fiesta Tour is an adorable slow moving boat ride that follows Huey, Dewey, and Louie as they travel through Mexico and introduce you to the cultural fun and festivities.
Is it going to change your life?
Probably not.
But when you find yourself in the Mexico pavilion, which you absolutely will because – nachos – take a minute to go on this ride and use it as inspiration for your future travel itineraries.
What Else is there to Do at Epcot for Adults?
Whether you're not into rides or you've just done them all and want to have a more adult day at Epcot not spent waiting in line for Soarin, rest assured there are plenty of other things to do here besides rides.
Epcot's Festivals
Epcot's festivals are basically world famous, especially for Disney fans.
Every year, festivals like the Food and Wine Festival and the Flower and Garden Festival draw hundreds of thousands of people to the park to experience all of the food booths, new entertainment, and community atmosphere.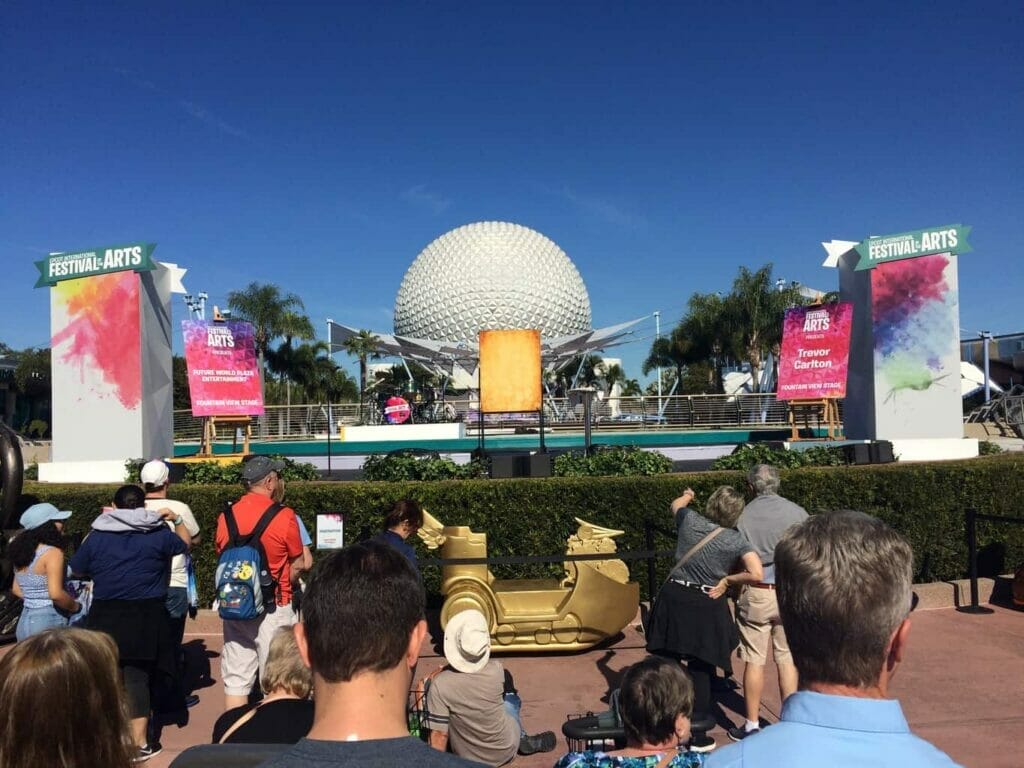 The size of the park makes it easy for them to host festivals, and festival booths are set up around the park in a way that makes them feel like they've been there all along.
One of my favorite festivals, though a less talked about one, is Festival of the Arts.
Here, art and Disney come to life through tons of stalls selling Disney art, presentations of different artists doing their work in real time and uniquely themed food like paintbrush churros.
Check the festival calendar ahead of time to see what's on, but know that you can go to Epcot during a festival and not ride a single ride, especially during Christmas at Epcot during Festival of the Holidays.
You'll still leave feeling like you've gotten a lot out of the day, especially if you use the "Festival Passport" provided at the front of the park that tells you all about what's on and how to get there.
Explore the World Showcase
The World Showcase is comprised of 11 different country "pavilions," or mini lands, that are situated around the World Showcase Lagoon.
From Canada to Mexico to Japan to Morocco to France (and more), strolling your way through the World Showcase is a great way to soak up a day at Epcot while appreciating different cultures and speaking to cast members from those countries.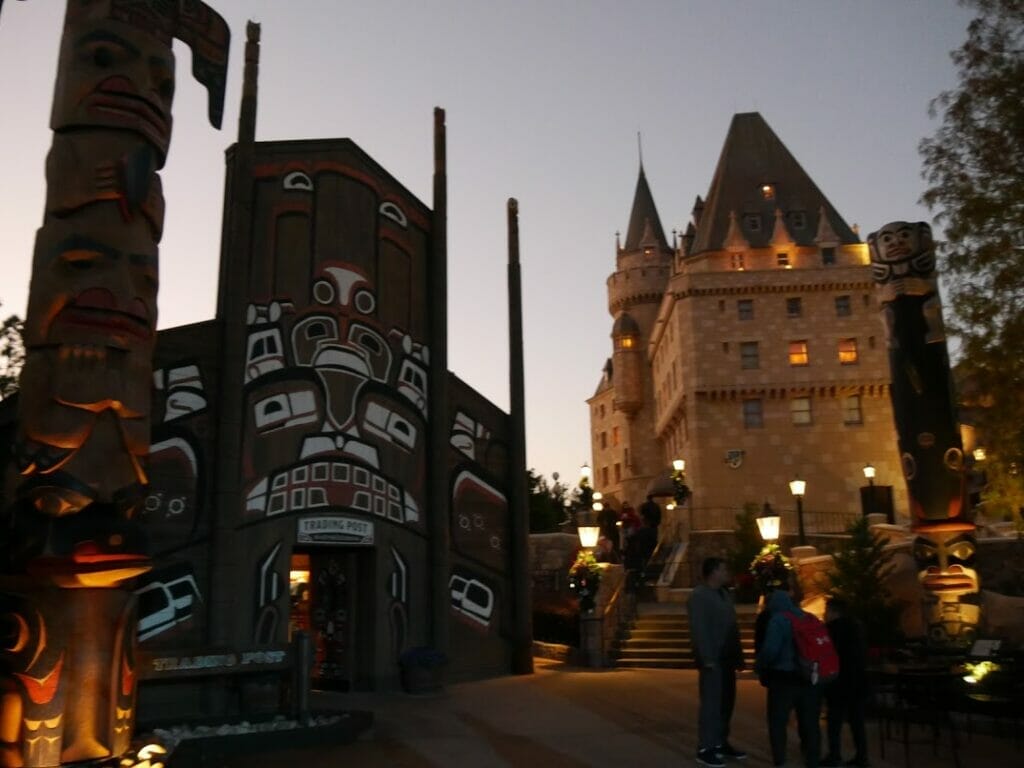 It can be a real eye opener to hear directly from the source about these places you may have only dreamed of traveling to.
There are a couple of rides within the World Showcase, one being Frozen Ever After in Norway and one being the Gran Fiesta Tour in Mexico, but rides are mostly absent from these lands.
Instead, you'll find lots of great theming, live music, and movie theaters playing a special-for-Epcot film about the country you're in.
In places like Morocco, you can spend an hour just winding your way through all of the market stalls and appreciating the atmosphere.
In Japan, it's a popular activity to buy a pearl from the kiosk in the Japanese gift shop, as they release the pearls from the shells live in person.
The point is, if you're not a ride person at Epcot, don't fret. You don't need to be – you can just walk your way around the world in far less than 80 days!
Dine in an Epcot Restaurant
If Disney dining is your thing, Epcot is the place to be!
Just eat your way through the park, starting with breakfast somewhere like Garden Grill (rotating restaurant while being visited by Mickey and friends? Yes please), then move on to lunch at the Rose and Crown in the United Kingdom Pavilion and finish with a dinner at Teppan Edo in Japan or Coral Reef in Future World.
There are so many different cuisines and restaurants to choose from that you can really make a day about working your way through the options.
You can also walk over to the Beach Club and Yacht Club and have lunch at Beaches and Cream or dinner at Ale and Compass.
If you don't feel like booking a meal at a table service restaurant, you can also take advantage of the many quick service options around the park.
Eating around the world is a necessity, especially if you're drinking!
Hey! Want more of our expert Disney guides? Check these out!
Get the All-American Travel Secrets!
Don't miss out on America's hidden gems!