Whether you want a Magic Kingdom shirt to wear to the theme parks or you just want the best shirts for the Magic Kingdom to wear around the house (we fully support that), this is the ultimate list.
Plenty of people wear Magic Kingdom shirts to the Magic Kingdom (no, it's not weird), and you'll find all kinds of designs and patterns.
These shirts are all from Etsy, which means that you'll have a higher chance of having your own unique Magic Kingdom shirt instead of twinning with every other guest in the park.
We've also included Magic Kingdom family shirts if you want to get matchy, as well as some "insider joke" type shirts for the Magic Kingdom including lines from the Carousel of Progress and the Tiki Room.
You'll know exactly what to wear to the Magic Kingdom after checking out this list, and if you pair it with some Disney shoes, you'll be ready with the best Disney clothes to ever grace the castle (minus Cinderella's dress, come on).
Want insider Disney tips from an expert?
Join 4,000 others in weekly guides to Disney's hidden secrets, gems, and money-saving tips!
Pssst – this printable Disney scavenger hunt is amazing
Since you're already looking up Disney guides, I just wanted to make sure you knew about this printable Disney World scavenger hunt created by a lifelong Orlando native and Disney World fan.
There are over 60 challenges with a full answer key and both Family and Grown Up versions and a bonus Disney Springs hunt for your non-park day!
Best Shirts for Magic Kingdom
Is the Magic Kingdom your favorite place?
Show it off with this really cute light blue shirt that has just the right amount of magic to tell everyone how happy you are to be there.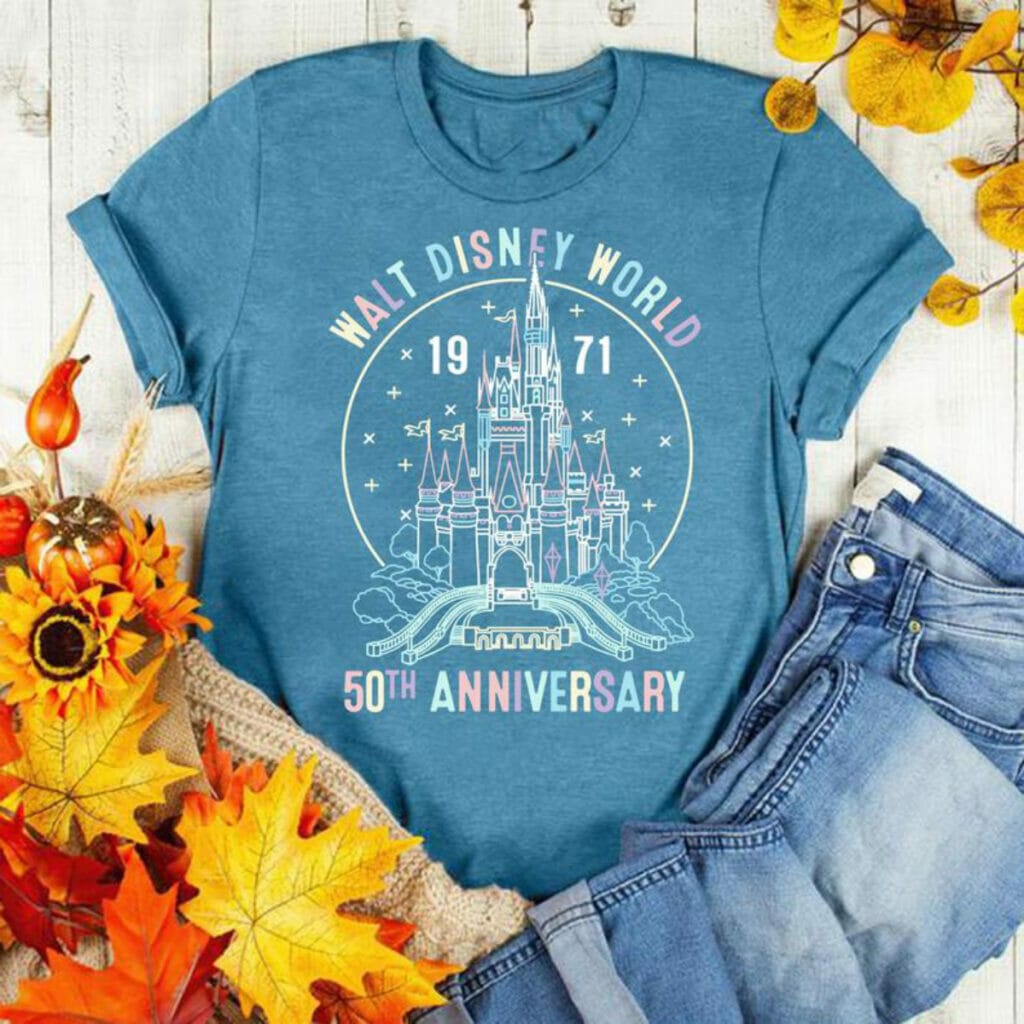 Planning to visit the Magic Kingdom on its 50th anniversary?
This shirt is a limited run shirt that you should snag now to wear to festivities commemorating the parks opening in 1971.
Also, we're in love with the pastels.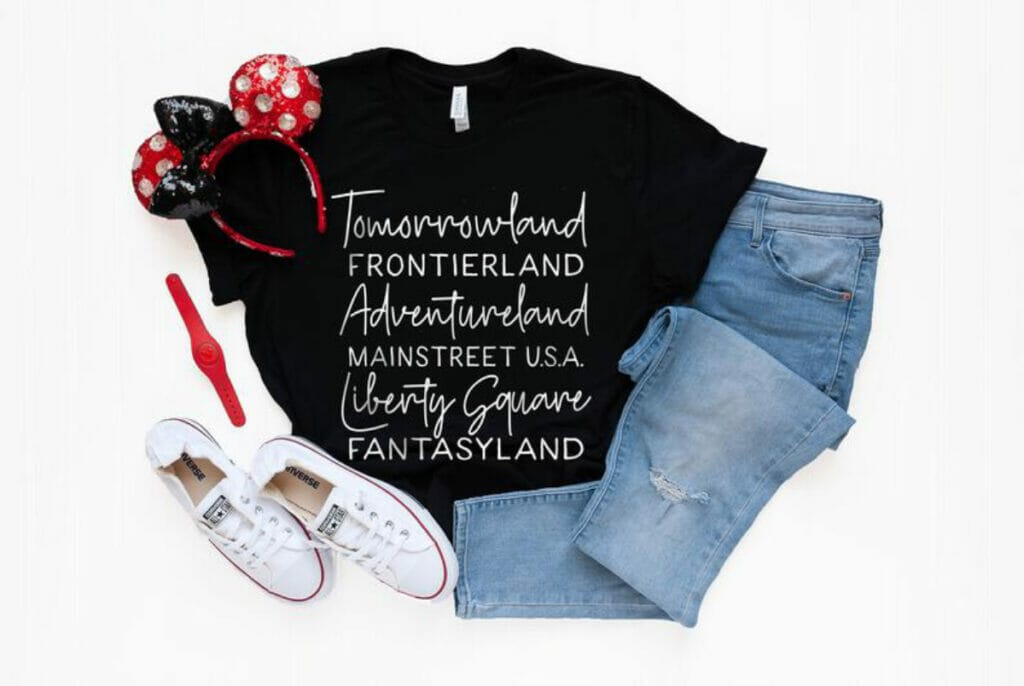 There's something magical about the Magic Kingdom lands, from the tropical feel to Adventureland to the retro future of Tomorrowland.
Rep all of the lands with this unique Magic Kingdom shirt.
Do you feel like walking right down the middle of Main Street, U.S.AAAAAAA?
Okay, sorry, we're all about the Disney tunes here.
This Main Street shirt has a retro vibe while being colorful enough to pair with plenty of different shoe or Mickey ear options, and let's be honest, for many of us Magic Kingdom lovers, it's all about Main Street!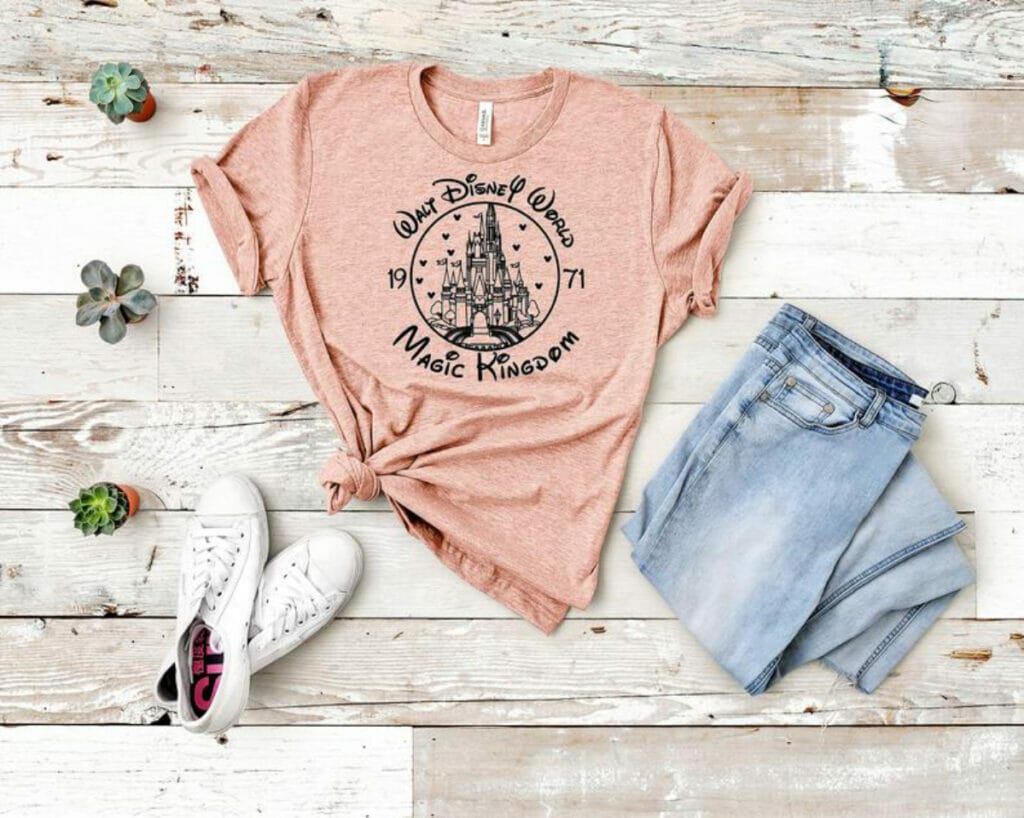 Featuring the castle and plenty of cute Mickey hearts, this shirt has the date of the Magic Kingdom's opening, 1971, and is a great option to pair with some denim and sneakers.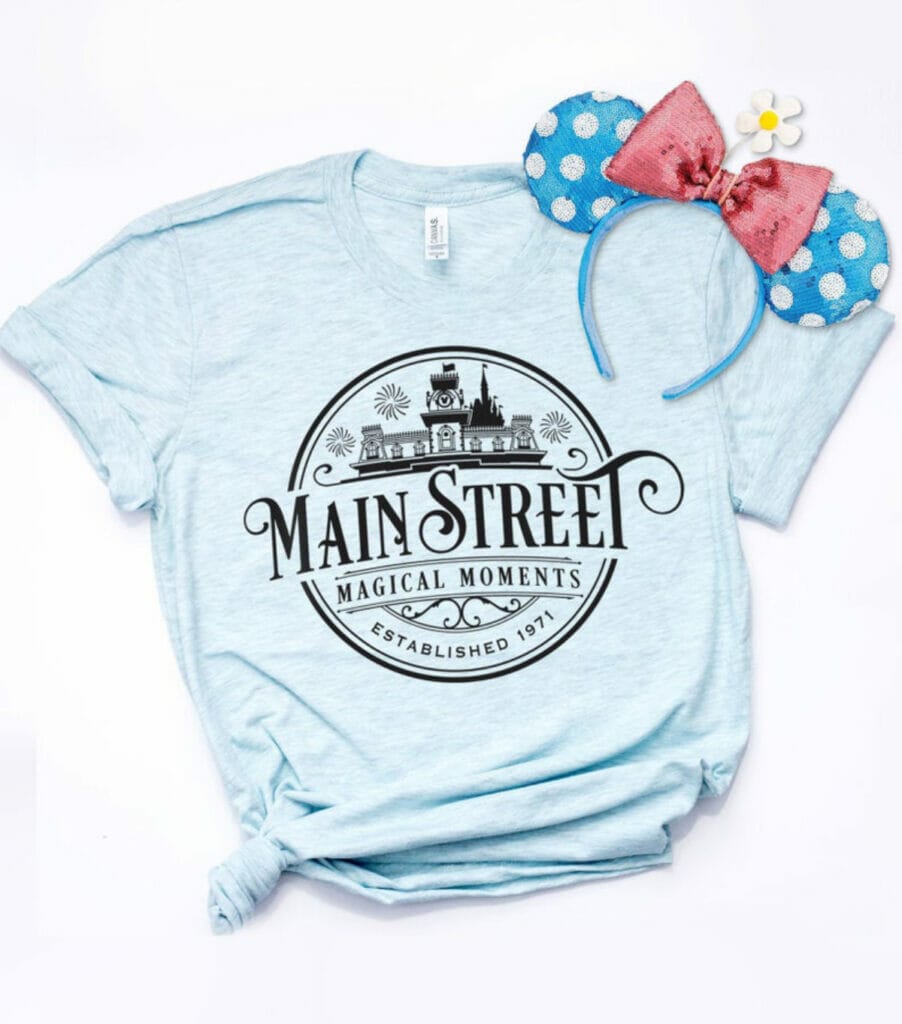 Another Main Street shirt, this Magic Kingdom shirt has the iconic main Walt Disney World Railroad train station that you'll find at the end of Main Street.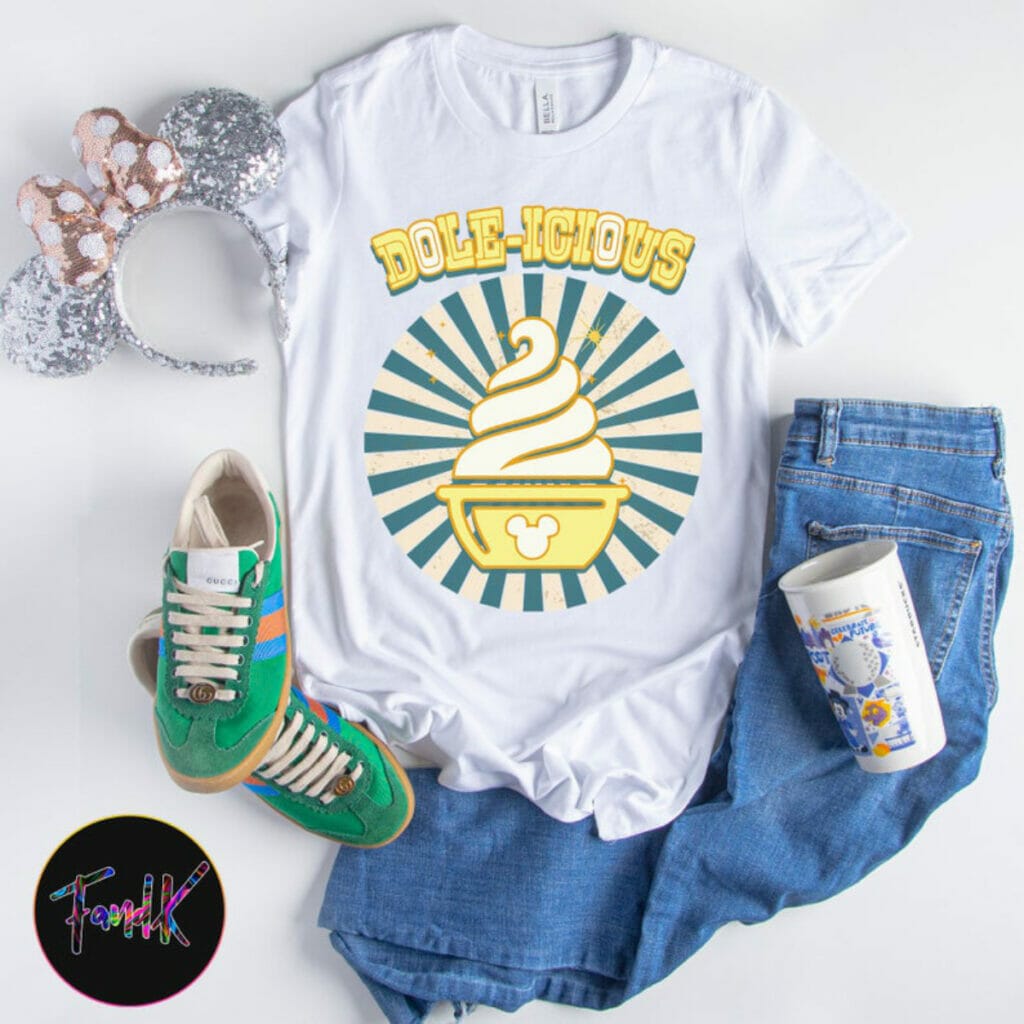 A Dole whip is one of the most famous Disney snacks, and one of the only places to get it on Disney property is at the Magic Kingdom!
Dole whip lovers will adore this shirt and then you can get a photo wearing a Dole whip while eating a Dole whip, which is peak Disney fan.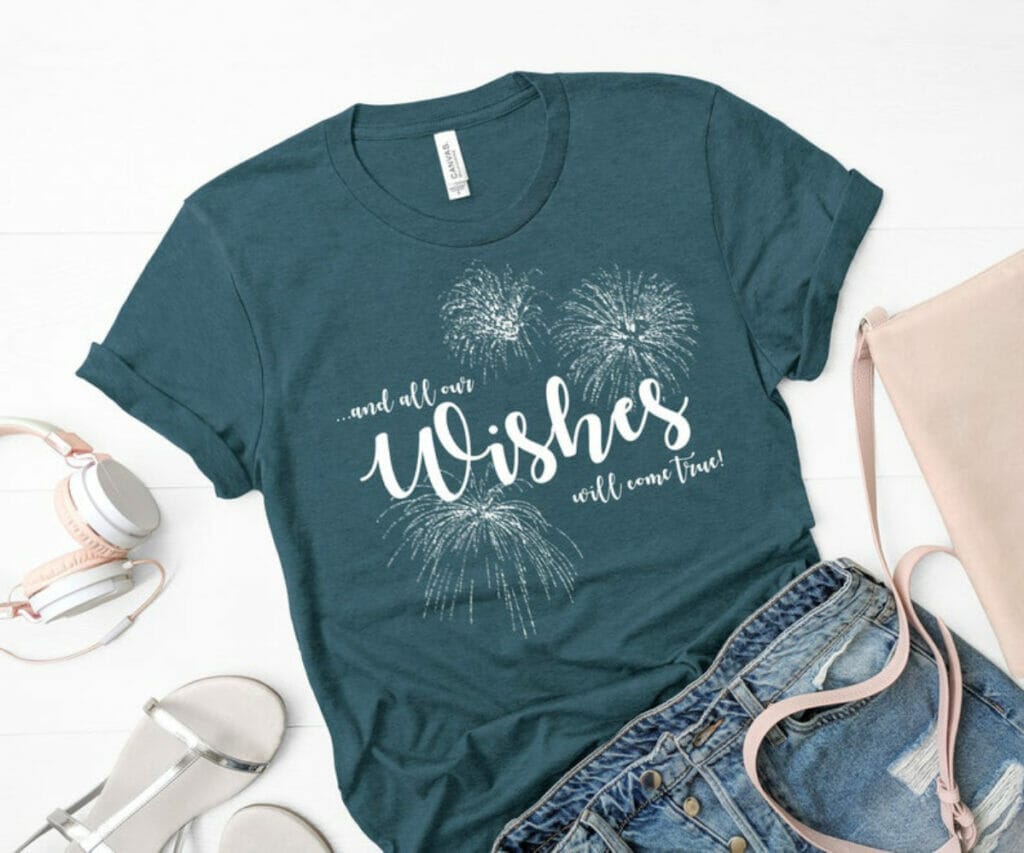 Fans of the Magic Kingdom's old fireworks show, Wishes, will adore this Wishes themed shirt.
Plenty of Disney fans will understand the reference and start singing the "and all our wissshesss will come true" along with you.
Adventureland fans have another option when it comes to shirts, this super cute Disney shirt which shows your love for the Jungle Cruise, Dole whips (available at Aloha Isle in Adventureland) and the tiki birds!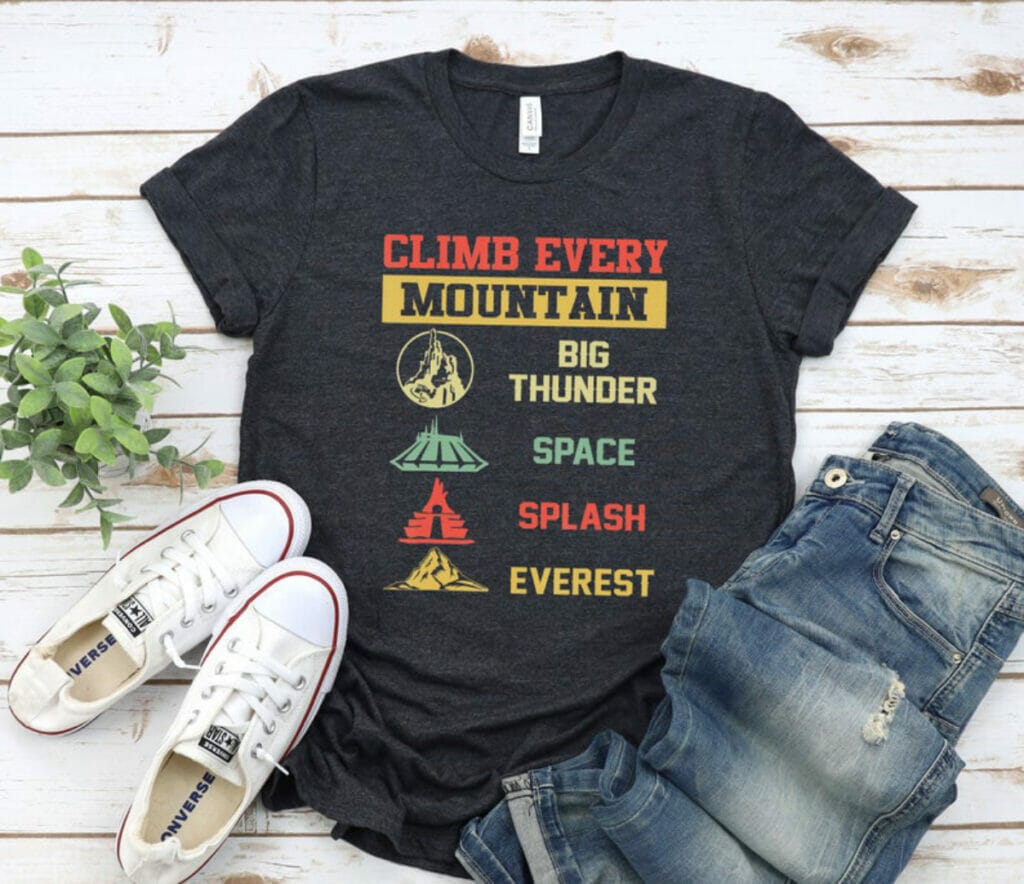 There are four "mountain" rollercoasters at Disney, with three of them being Magic Kingdom rides!
This is a great shirt that you can wear to both the Magic Kingdom and Animal Kingdom and lets everyone know that you're excited to conquer those mountains!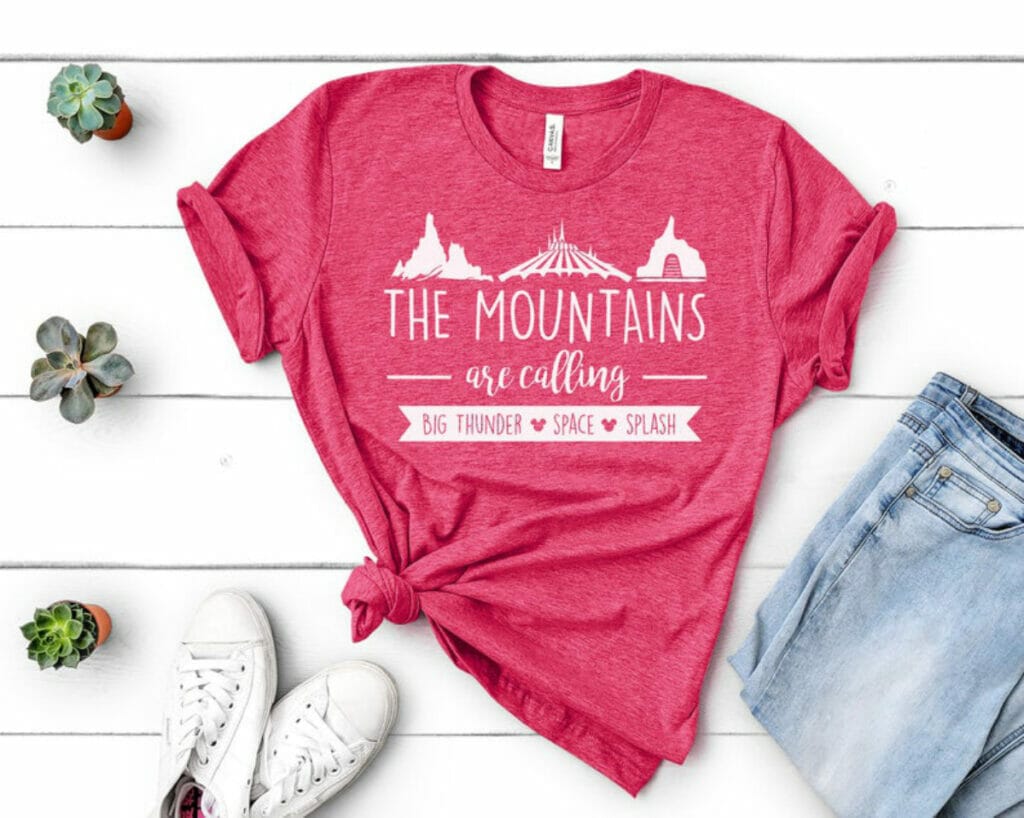 If you want to focus exclusively on the Magic Kingdom mountains, this is such a cute shirt that embraces the adventure and excitement of the Magic Kingdom.
"The mountains are calling, and I must go" – perfect!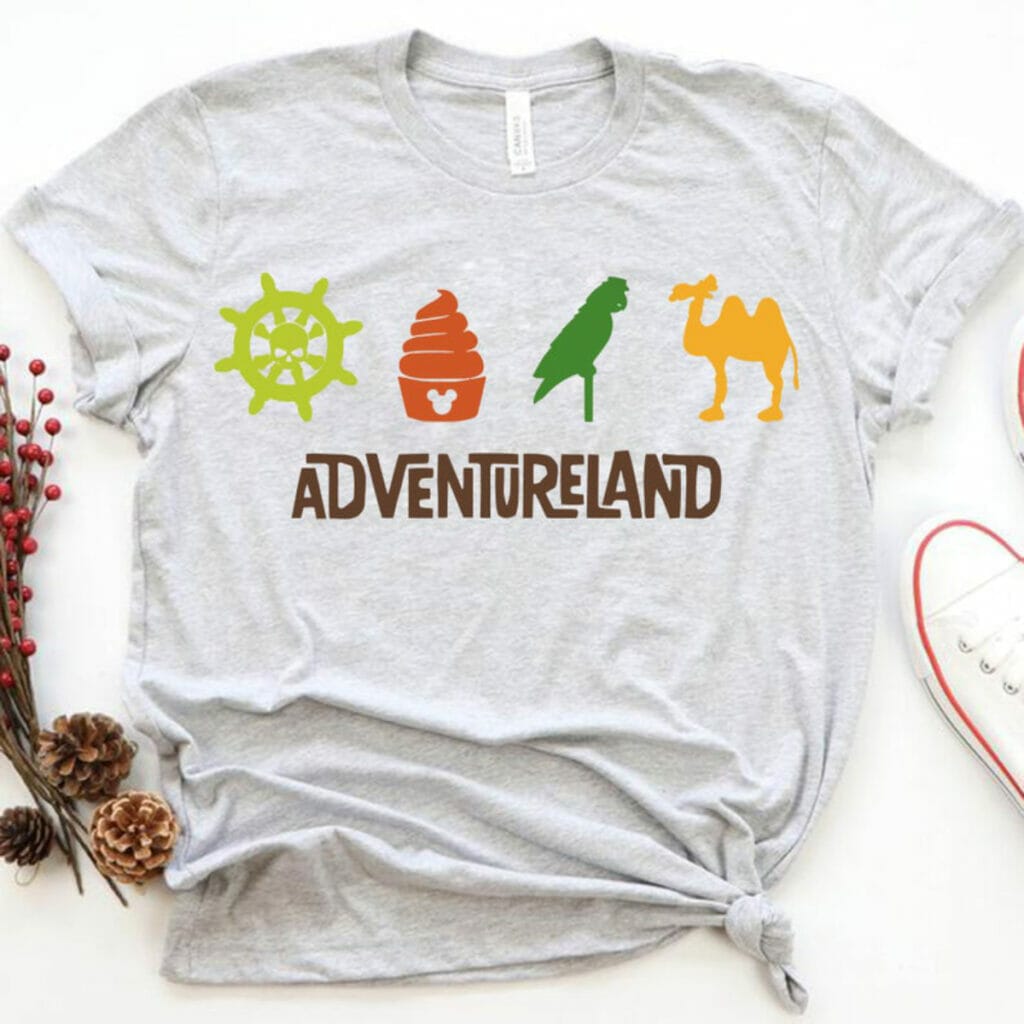 Fans of Adventureland should rock this shirt for a fun way of showing your love for your favorite land.
You've got a dole whip, a Tiki bird, a spitting camel, and a Pirates of the Caribbean symbol. How could you go wrong?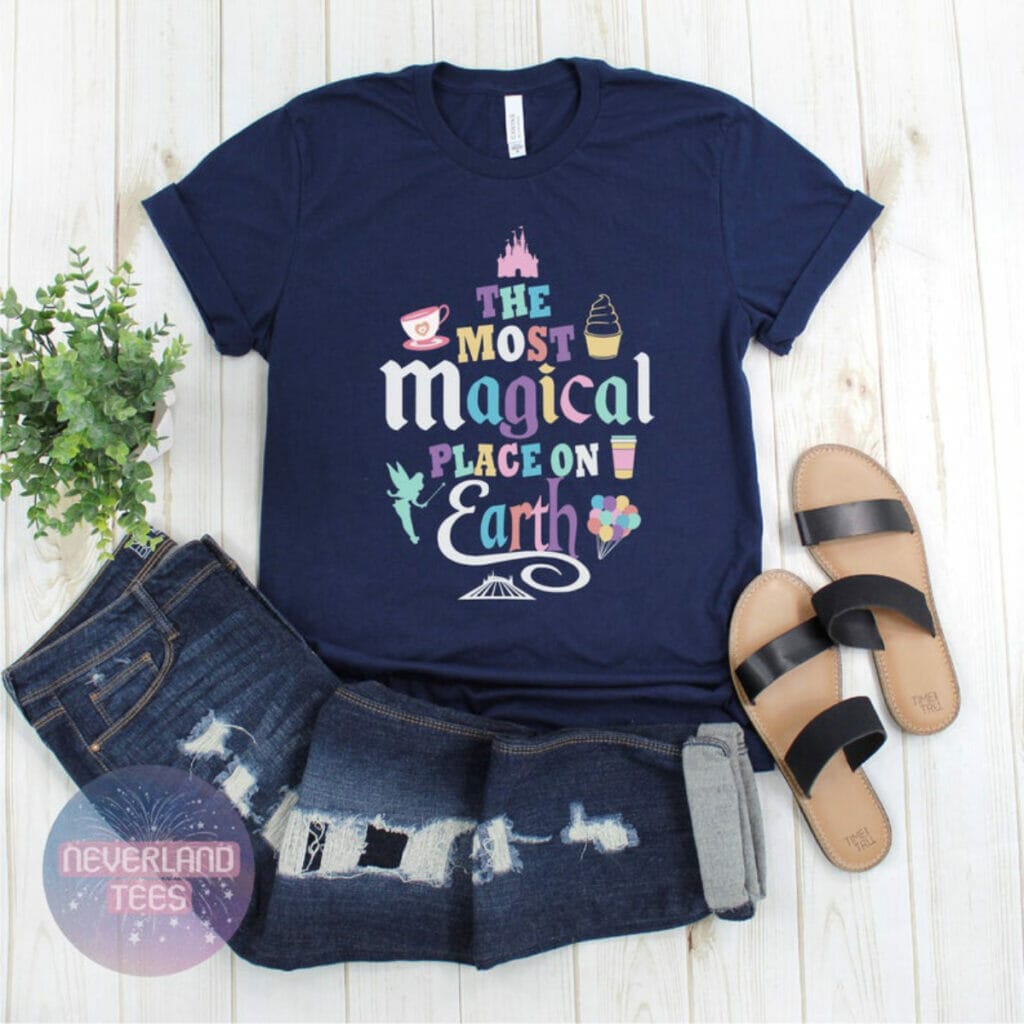 There's no doubt among Magic Kingdom lovers that the Magic Kingdom is the Most Magical Place on Earth.
This whimsical Magic Kingdom shirt is an adorable way to show your love for this park.
Magic Kingdom Ride Shirts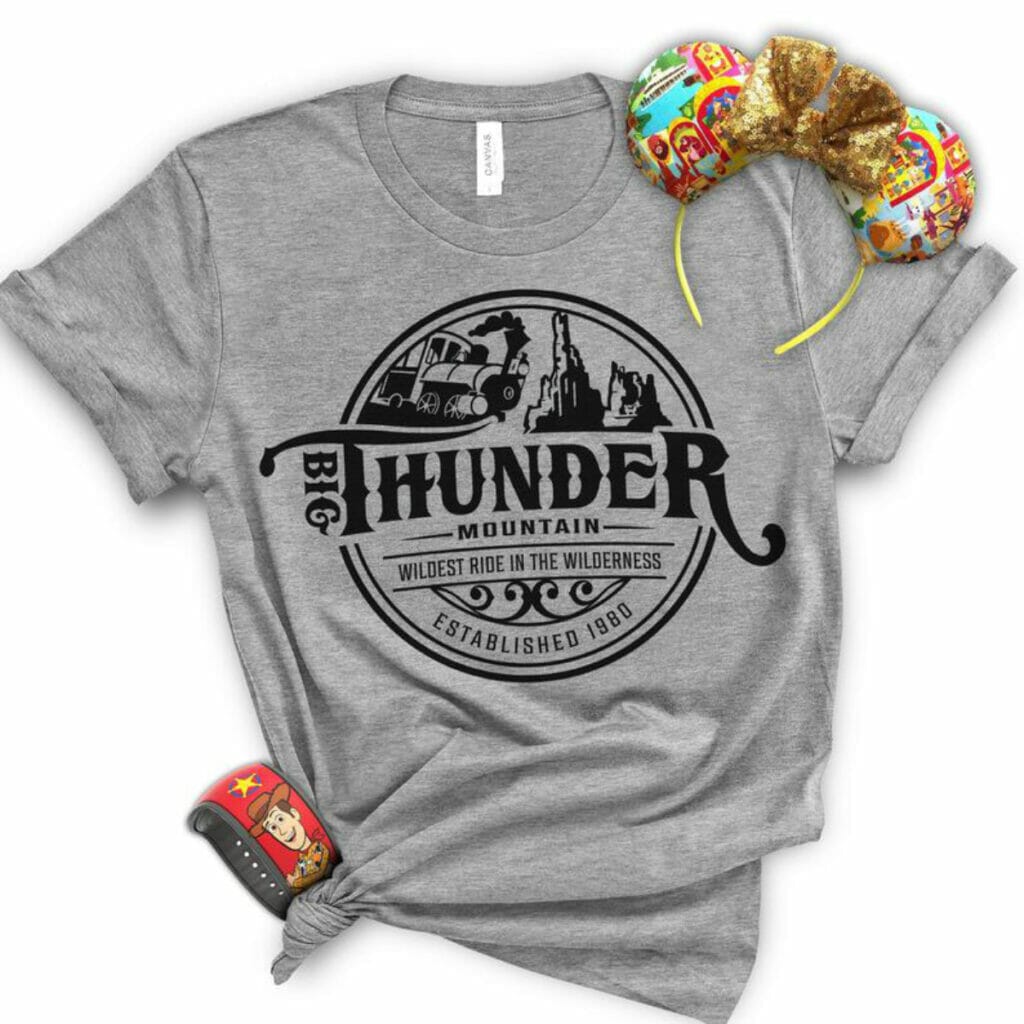 This Big Thunder Mountain shirt is for all of you Frontierland lovers out there who can't help but say the iconic "wildest ride in the wilderness" line everywhere you go.
It's also a fun Magic Kingdom shirt if you don't want your shirt to just say "Magic Kingdom" and have a bit more intrigue.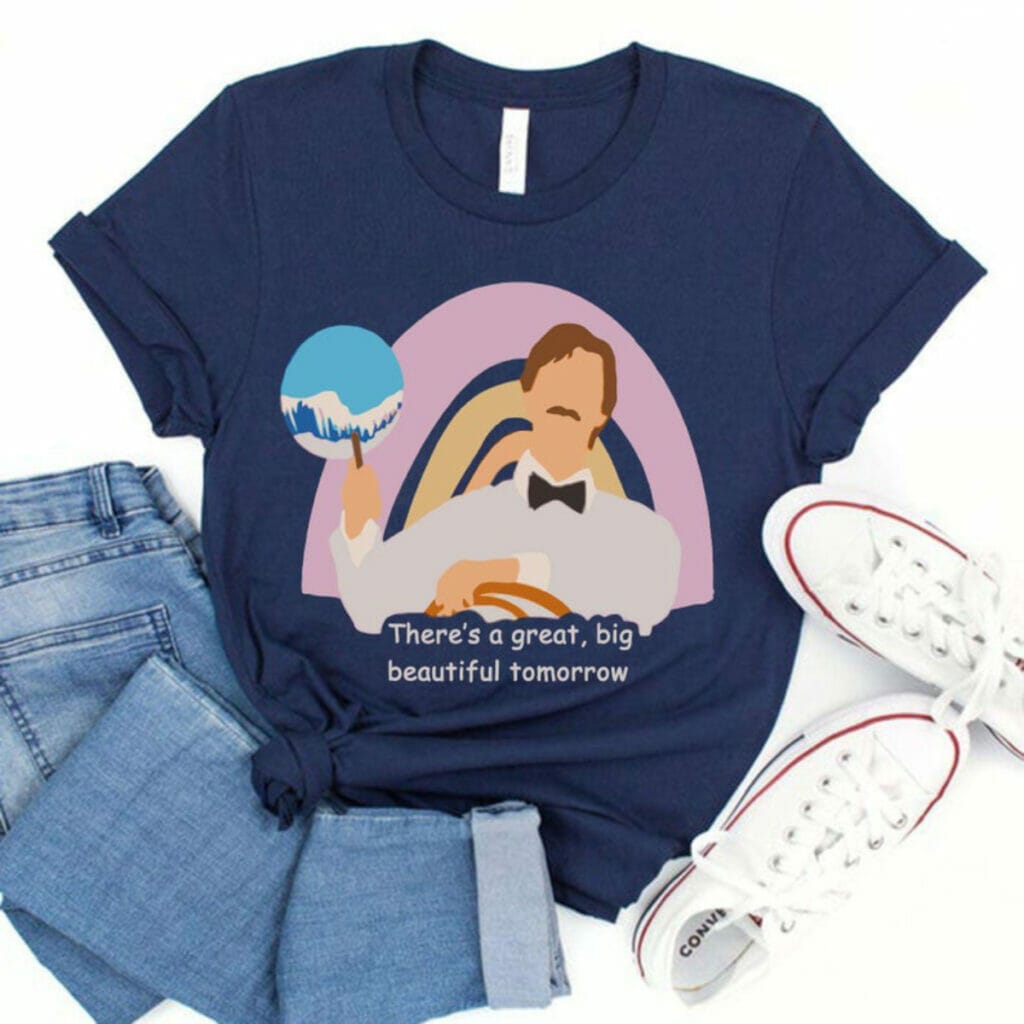 Fans of Disney's Carousel of Progress, originally built for the World's Fair and now in Tomorrowland, will adore this "Great Big Beautiful Tomorrow" shirt.
It's one of those shirts that "if you know, you know."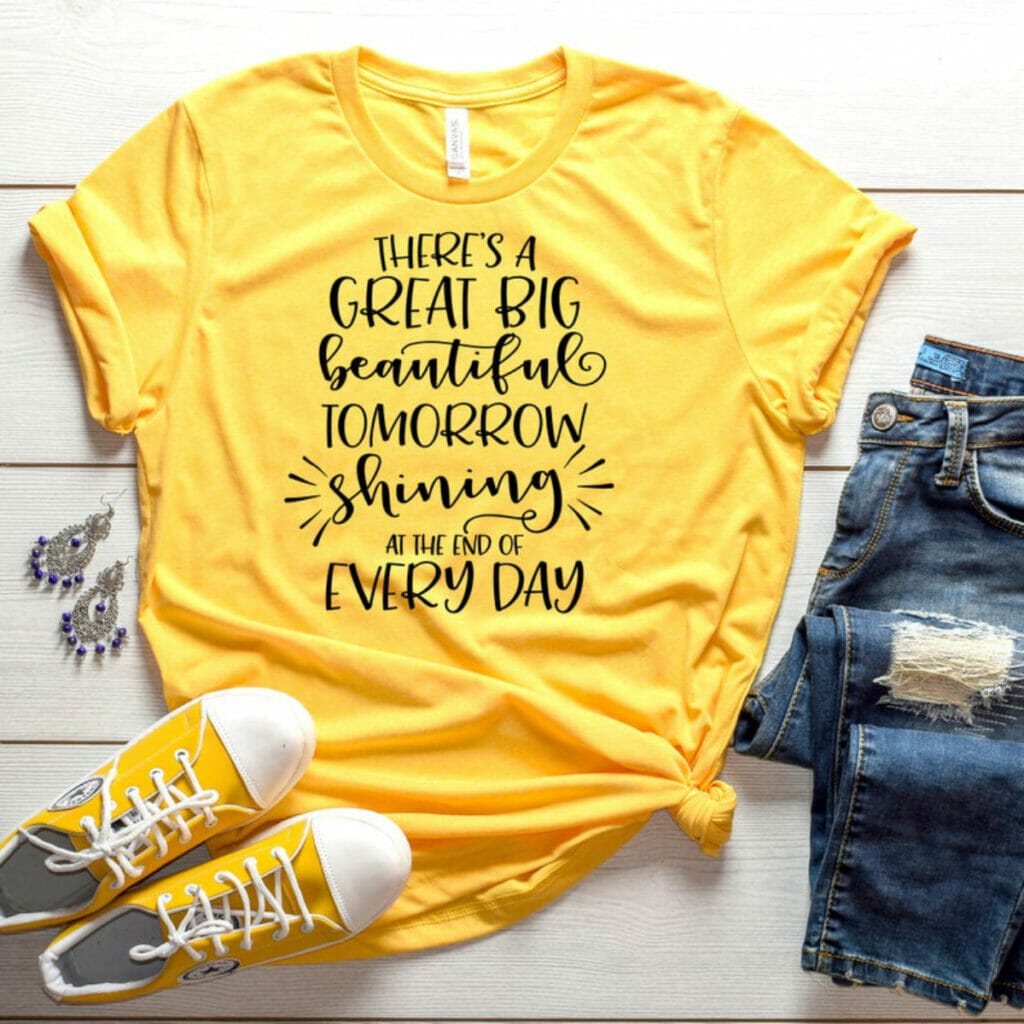 Another Carousel of Progress shirt option is this bright yellow shirt with the main song lyrics on the front.
It's bright, it'll help you find your fellow Carousel of Progress lovers as they are magnetized to this shirt, and it'll cheer anyone up on a cloudy day!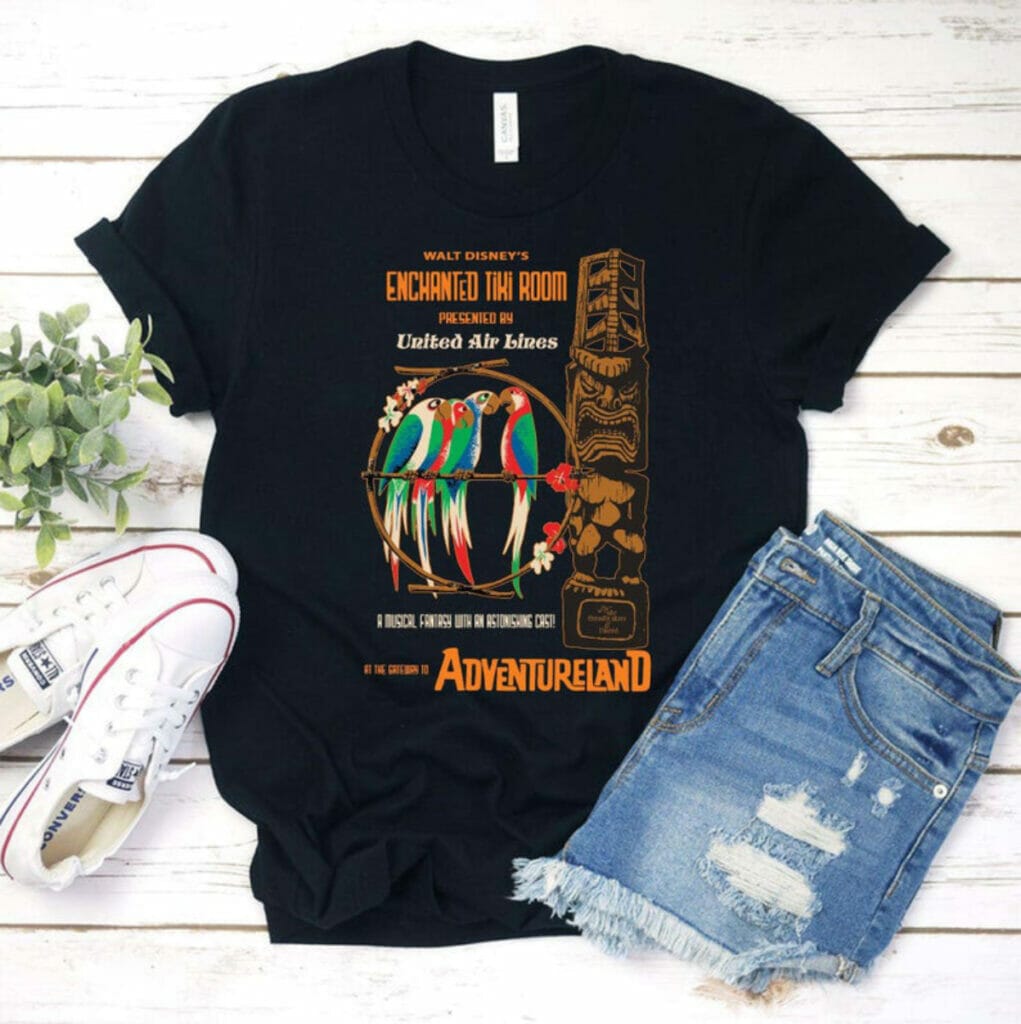 Fans of the Tiki Room need to check out this shirt, which features original branding and font choices for the iconic Tiki Room show in Adventureland.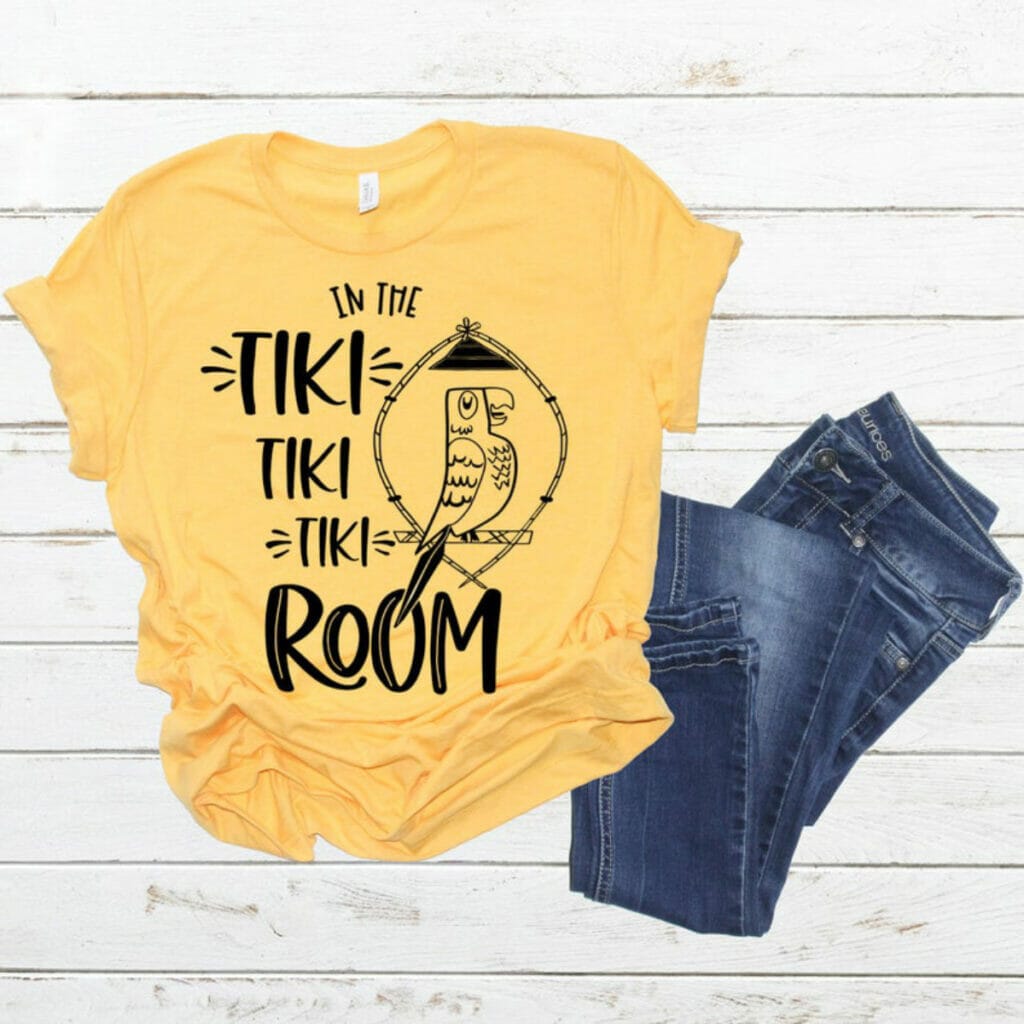 If you've got the "Tiki tiki tiki tiki tiki room" song playing over and over in your head, why not help get it in everyone else's head with this cute Disney shirt paying tribute to those iconic singing birds?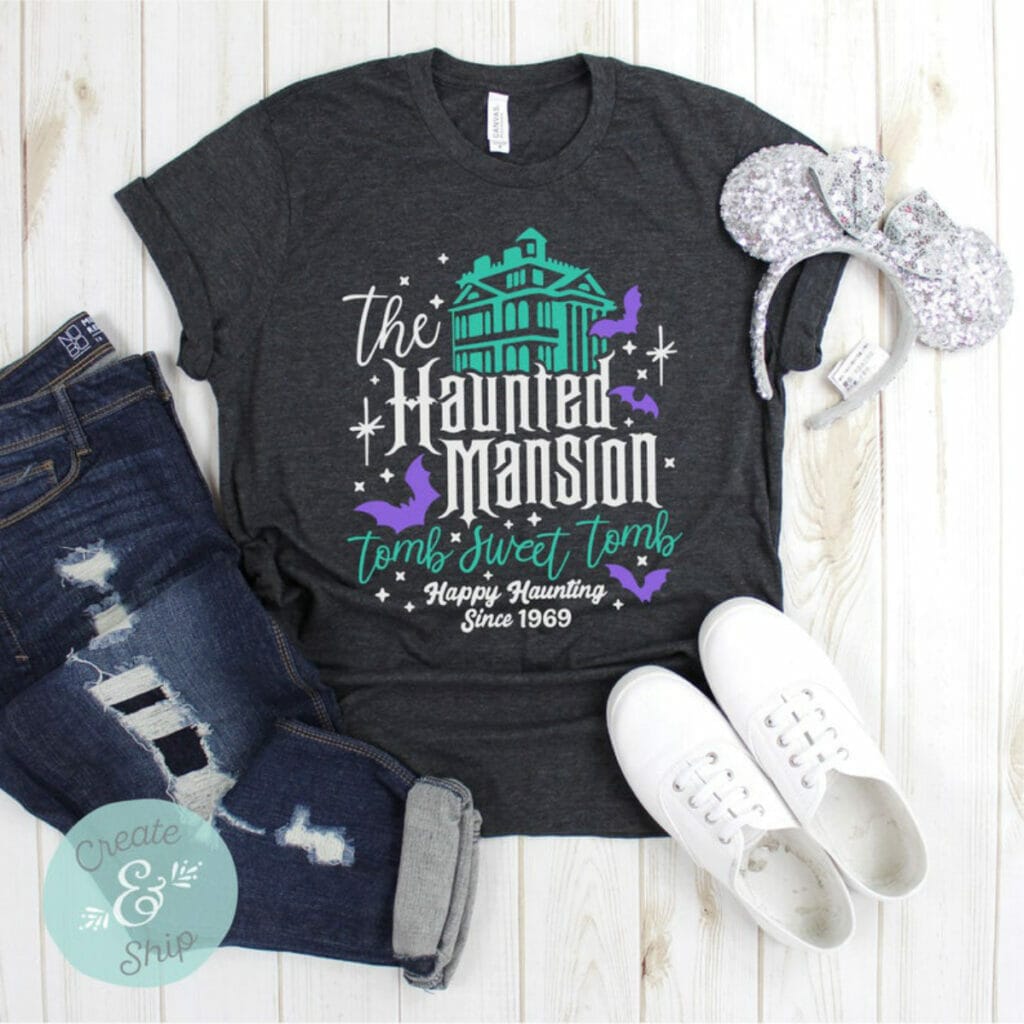 Fans of the Haunted Mansion will fall in love with this Haunted Mansion shirt that has iconic Haunted Mansion color schemes and has the iconic phrase, "happy haunting!".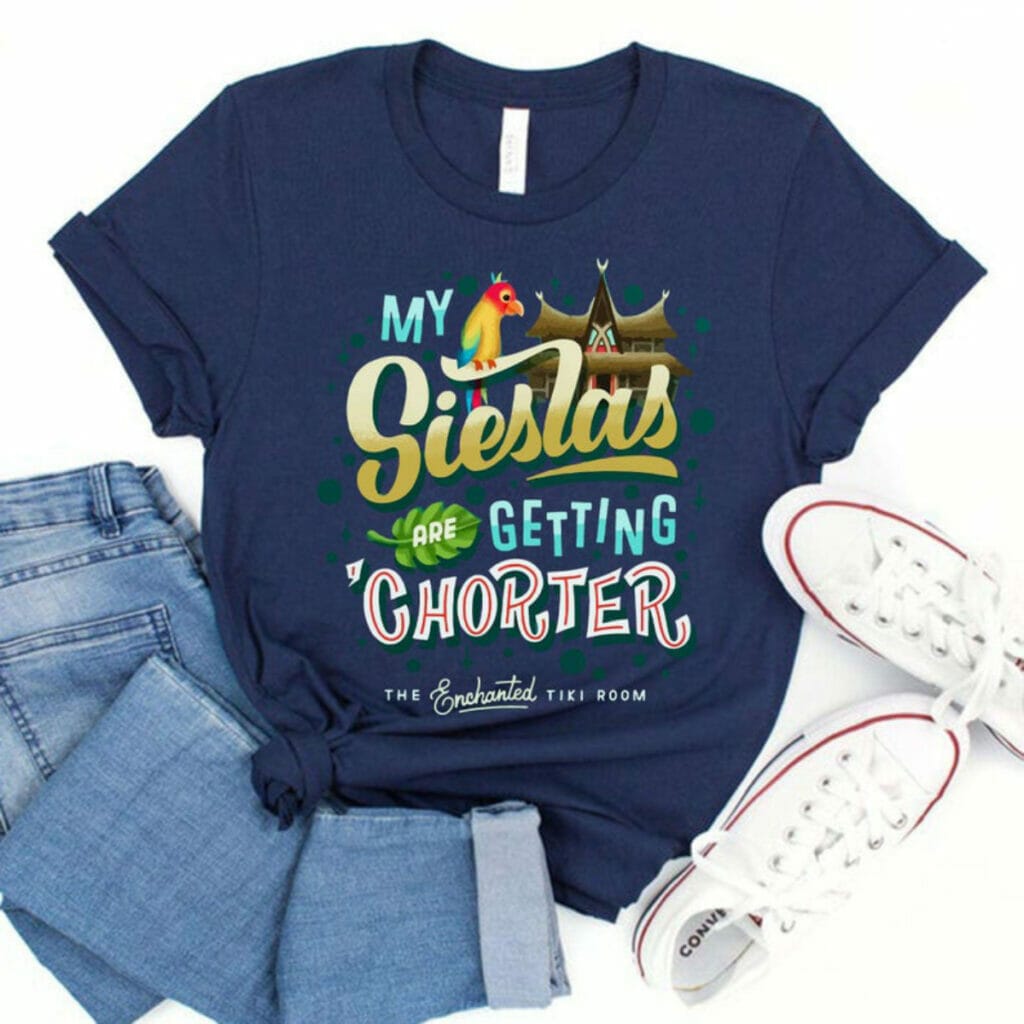 We love this classic Tiki Room themed shirt with a favorite line from one of the main characters.
It's cute, it's quirky, and it's another one of those shirts that will attract other hardcore fans to make comments on it while the rest of the guests are none the wiser (and that's part of the fun!).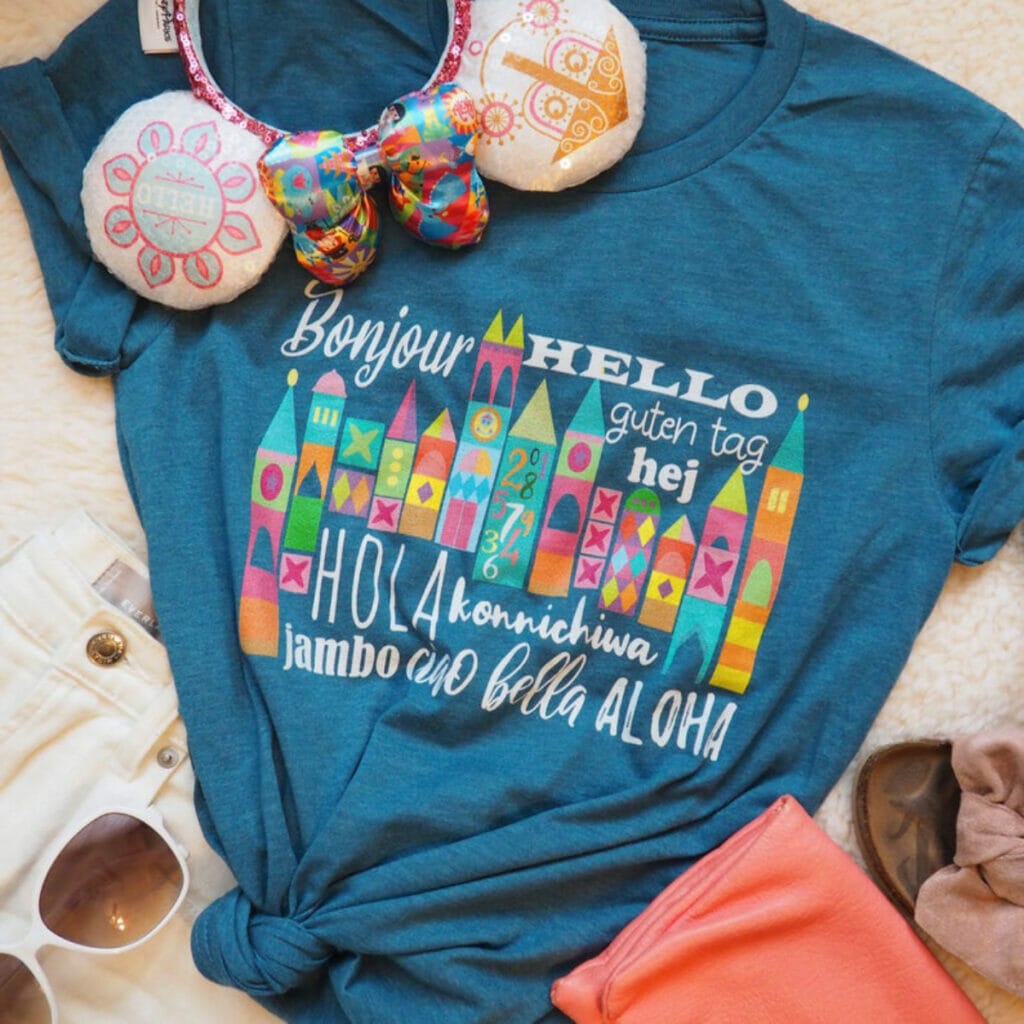 Fans of It's a Small World need a shirt as friendly and fun as the ride, and this shirt is the one.
With greetings from languages all over the world and a colorful print representing the Small World ride, it's a real winner.
If you love going round and round in circles in the Peoplemover, this shirt is for you.
It's basic, it gets to the point, and it feels totally retro and definitely one for the through-and-through Disney fan who knows it's not all about the castle, but also about these other Disney rides!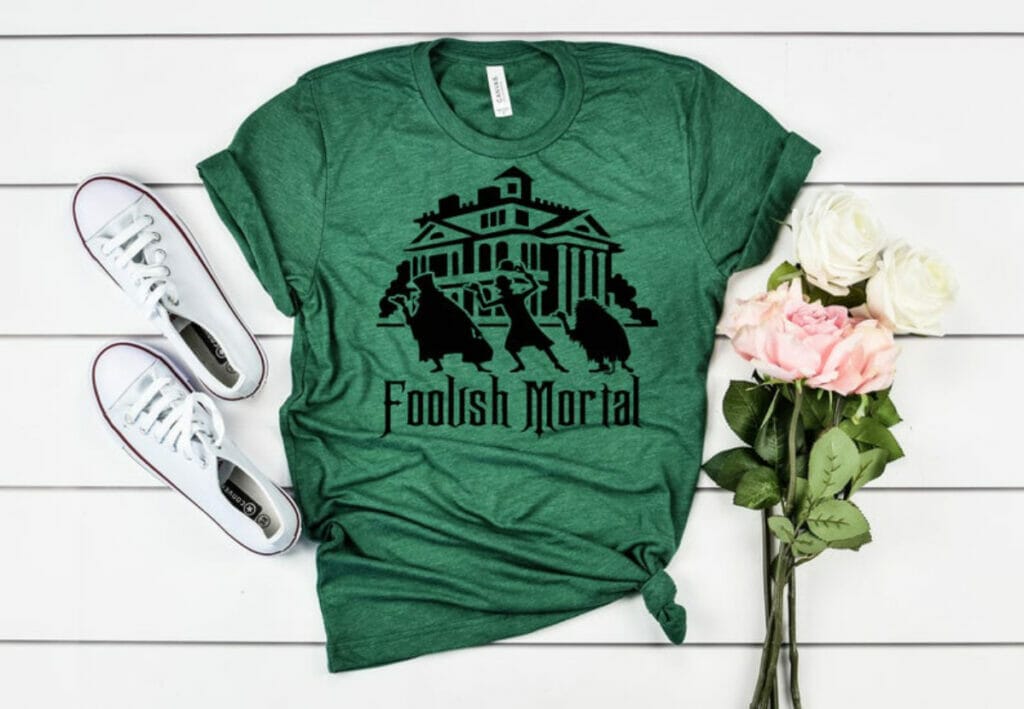 The famous phrase that comes out of the Haunted Mansion ride, "Foolish Mortals" has made it onto this ghoulishly green T-shirt!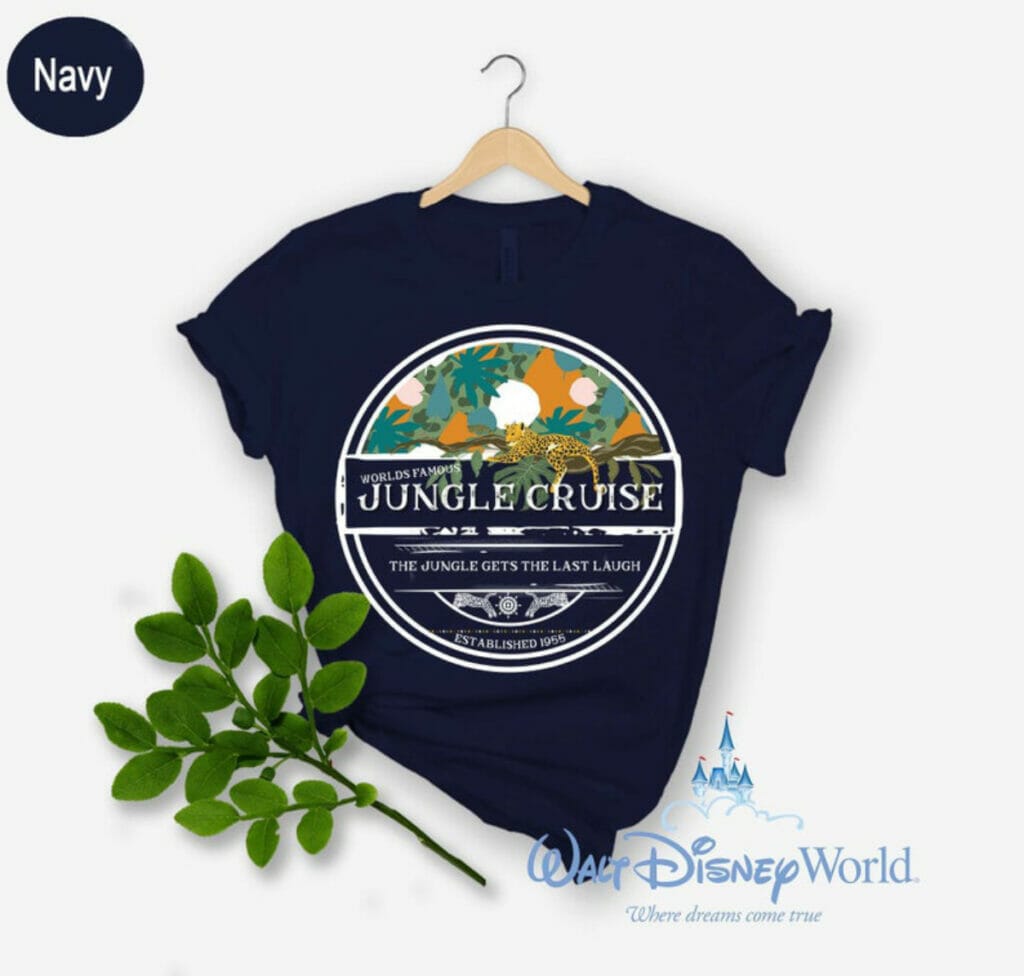 Lovers of this classic Magic Kingdom ride need this amazing Jungle Cruise shirt ASAP.
"The Jungle Gets the last Laugh," indeed, but you'll still beam with pride as you aim to become the next skipper on this "Dad joke" filled Magic Kingdom icon.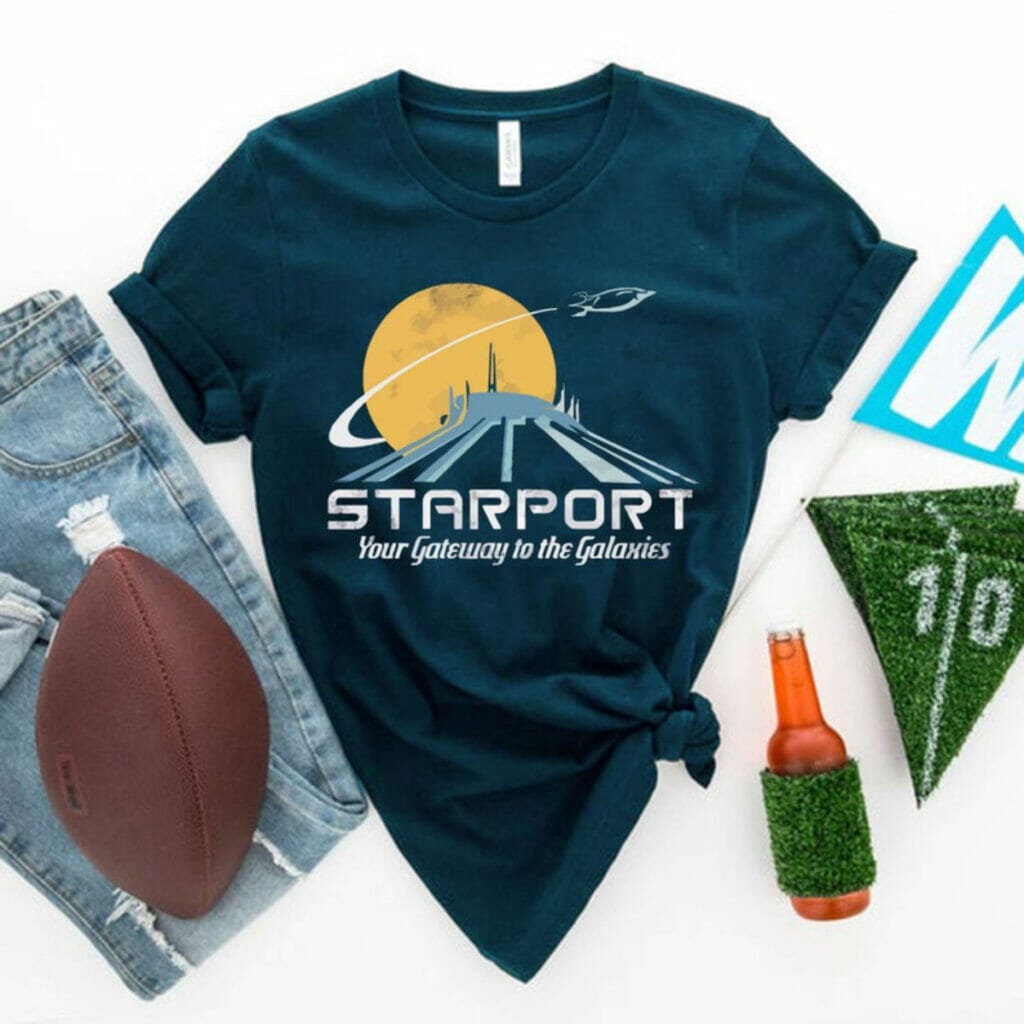 Fans of Space Mountain will love this really awesome Starport: Your Gateway to the Galaxies shirt.
It's a unisex shirt, but you may have more success getting the men in your life to wear this than the pink castle shirt you have your eye on.
Magic Kingdom Family Shirts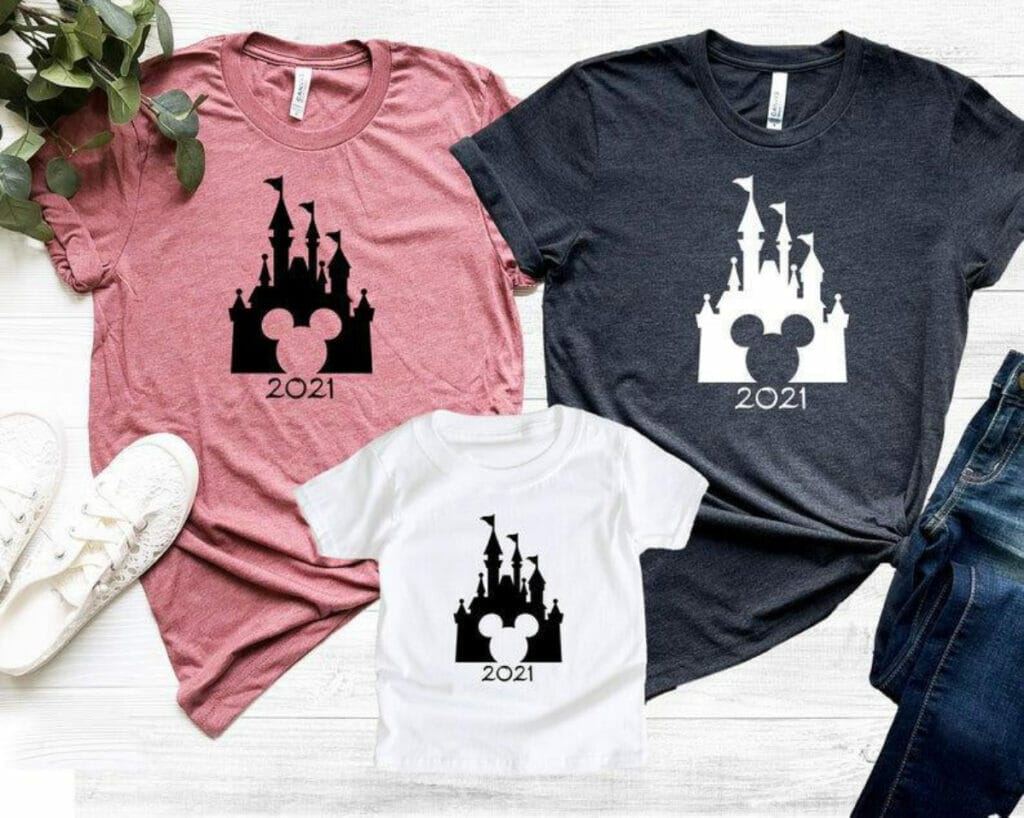 These adorable castle T-shirts with a cut-out Mickey head can be customized with the year you're visiting and come in plenty of colors and sizes, which make for the perfect Magic Kingdom family reunion shirts.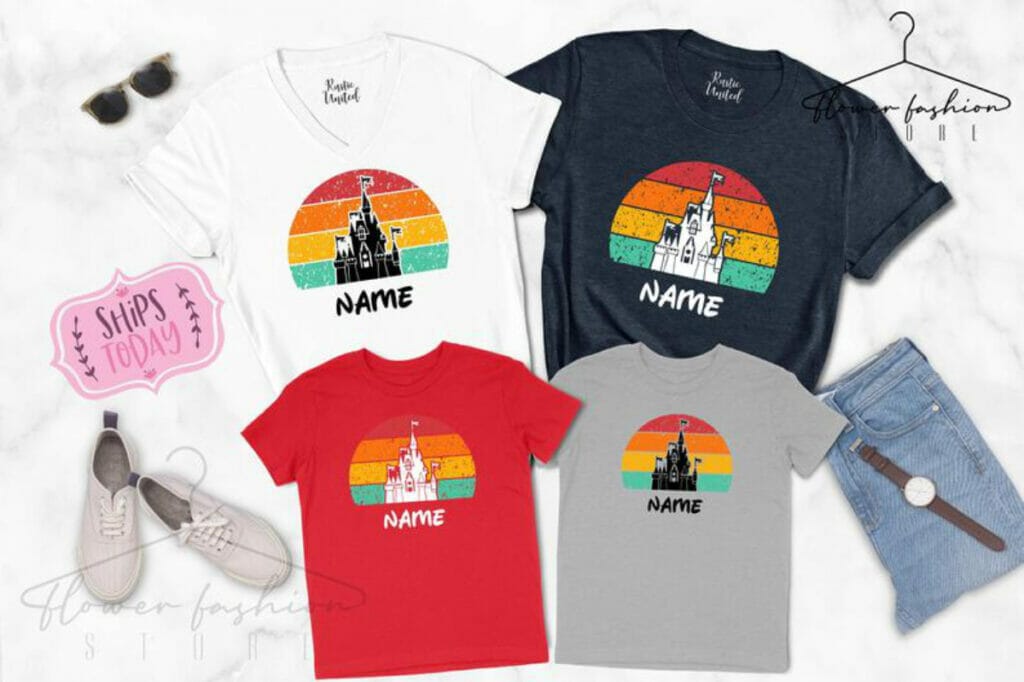 These retro rainbow Magic Kingdom shirts are customizable by colors and names so you can get semi-matching shirts for the whole family to wear together to the Magic Kingdom.
Pair it with a cute pair of Mickey ears and you've got yourself an ensemble!
Hey! Want more of our expert Disney guides? Check these out!
Get the All-American Travel Secrets!
Don't miss out on America's hidden gems!