Before we dive in to my tips on going to Disney World by yourself, I'm going to guess that you're reading this guide for two reasons:
1. You know and love the joy that is going to Disney World alone (and also you love this Done adulting, gone to Disney shirt because it's awesome)
or
2. A small (or big) part of you is dreaming of going to Disney World solo and you are just begging for some permission for the universe (or your family) to do it.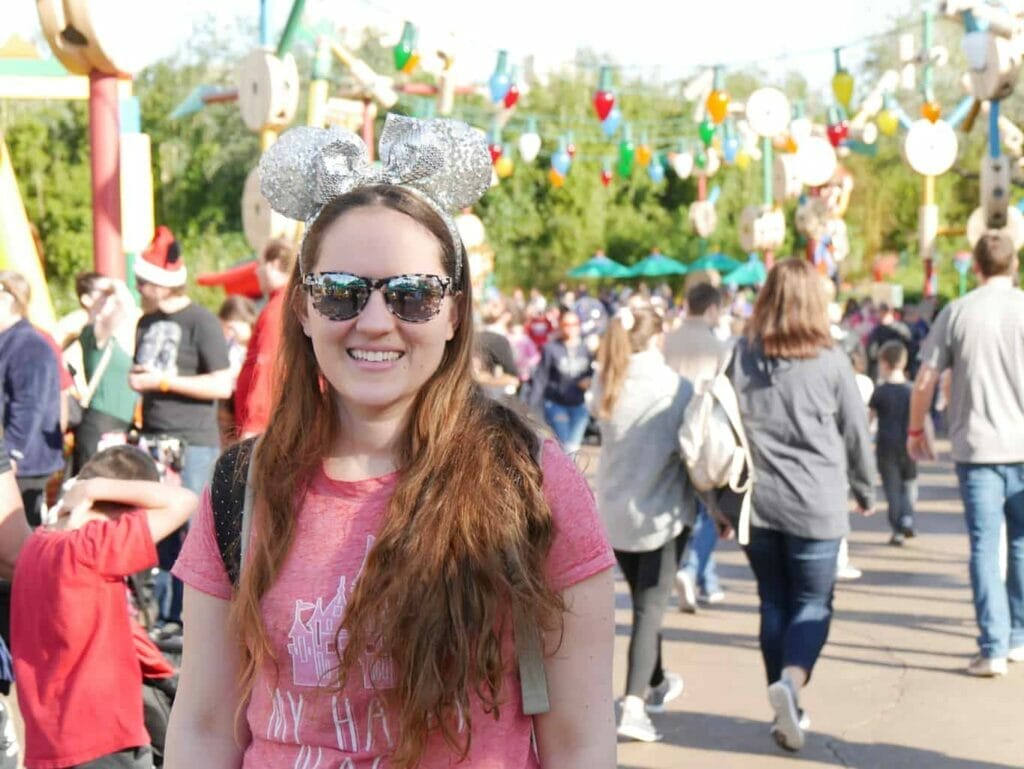 While most of the marketing of Disney World is geared towards families and loving parents surprising their perfect children in the morning with a suitcase packed for Disney World (and if that's you, I've got a whole guide on the best rides for infants at the Magic Kingdom to get you started), there's a side to Disney World adventures that I really think should be emphasized more.
Picture this.
Our heroine, Sophie McSolo, packs her bag (I'm obsessed with this one, so picture that) for Disney World (thanks to this essential Disney packing list) with her favorite Tinkerbell shirt, not needing to make room for her husband's weird pajama shirts that she hates or her kid's 18,000 stuffed animals.
Her family waves her out the door with a smile, she hops on the plane and spends the whole flight in her own world of Disney music, not needing to answer to anyone.
She steps off the plane and is whisked away to the Happiest Place on Earth, where she spends a week luxuriating in the amount of time she has to do whatever she wants to with, stay at the best Disney Deluxe resorts and explore every nook and cranny of all of the parks without her travel partners complaining that they're tired/hungry/bored/hungry again.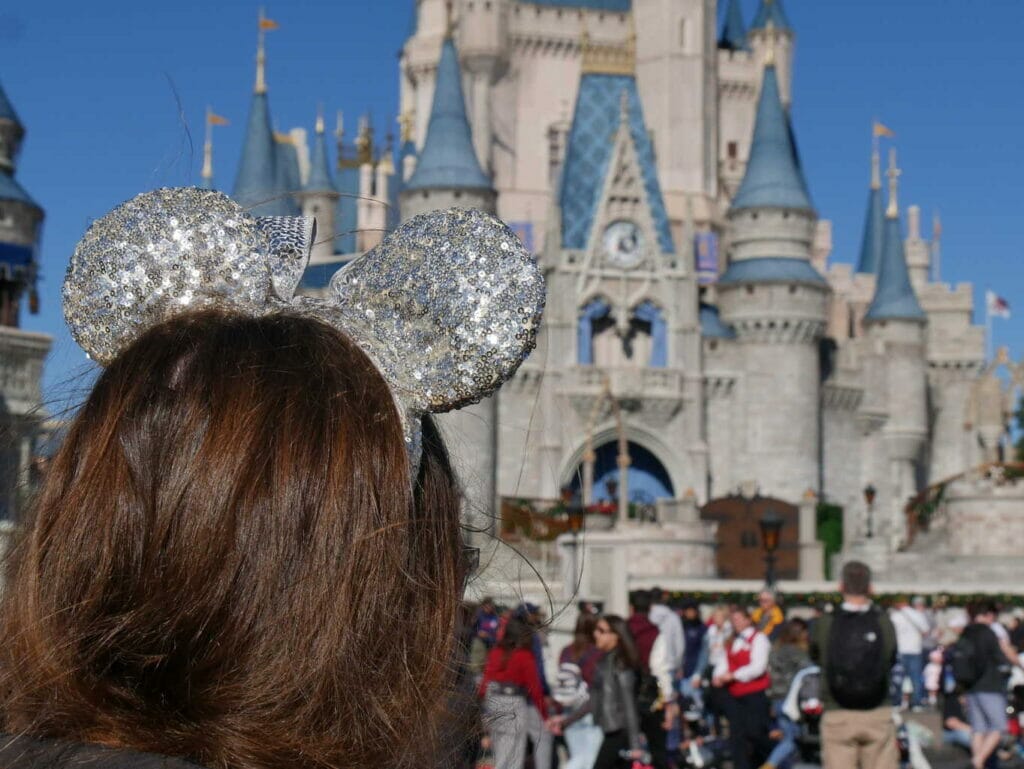 You get the idea.
For as many families and couples visit Disney World every year, there are also hundreds of thousands of people who go it alone, for a variety of reasons.
Maybe they're the only Disney lover in their family.
Maybe they're down for a work trip already and are making a pit stop.
Maybe they're an annual passholder and have snuck out of the house while the rest of the family is busy to get in few solo rides on Splash Mountain.
Whatever the reason, there is a real freedom and beauty of Disney World that comes with going to Disney World alone, and I've got the ultimate guide to encourage and inspire you to take a solo trip to Disney.
Want insider Disney tips from an expert?
Join 4,000 others in weekly guides to Disney's hidden secrets, gems, and money-saving tips!
Okay, everyone pack their Single Rider shirt and let's get started.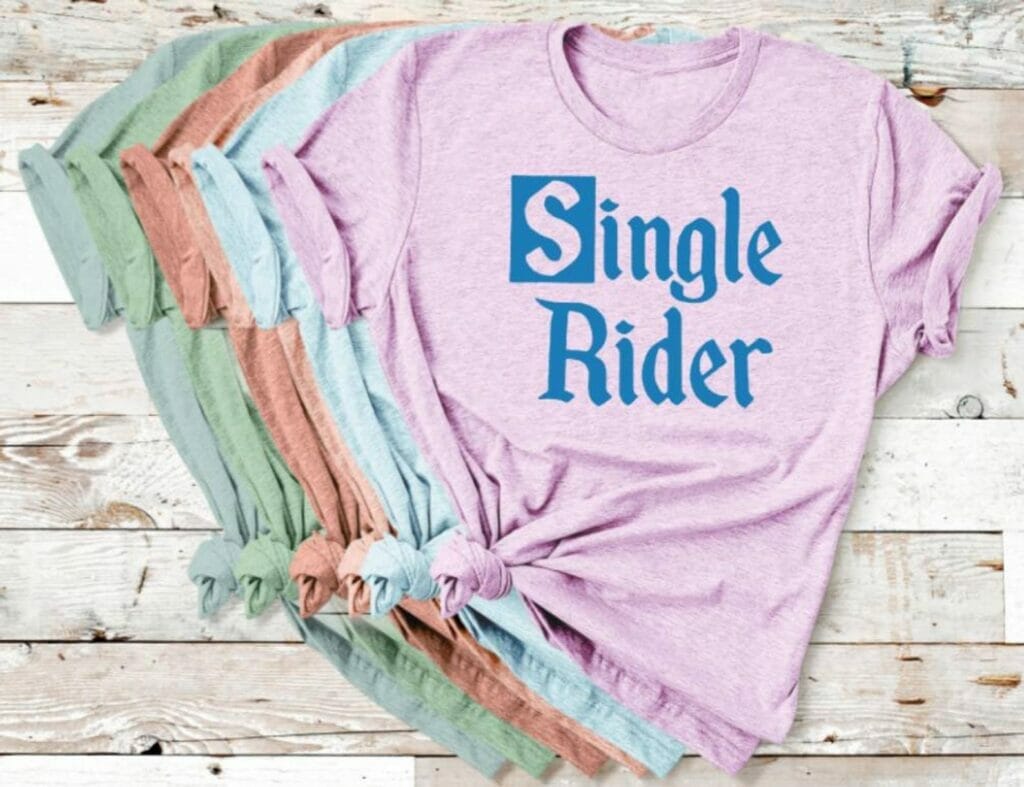 Pssst – this printable Disney scavenger hunt is amazing
Since you're already looking up Disney guides, I just wanted to make sure you knew about this printable Disney World scavenger hunt created by a lifelong Orlando native and Disney World fan.
There are over 60 challenges with a full answer key and both Family and Grown Up versions and a bonus Disney Springs hunt for your non-park day!
Where to Stay at Disney World on a Solo Trip
There are a few different ways to look at a solo trip to Disney World, and while all resorts are perfectly great places for a solo traveler to stay, I wanted to give you some suggestions for where to stay when going to Disney World by yourself depending on how you look at it.
1. Stay somewhere your fellow Disney lovers aren't interested in
When going on a solo vacation to Disney World, it's a great idea to stay somewhere that you've always wanted to stay but can't quite convince the rest of the family about.
Maybe the Contemporary looks to be your thing, but your family aren't really into the theming and always prefer to stay at Animal Kingdom Lodge.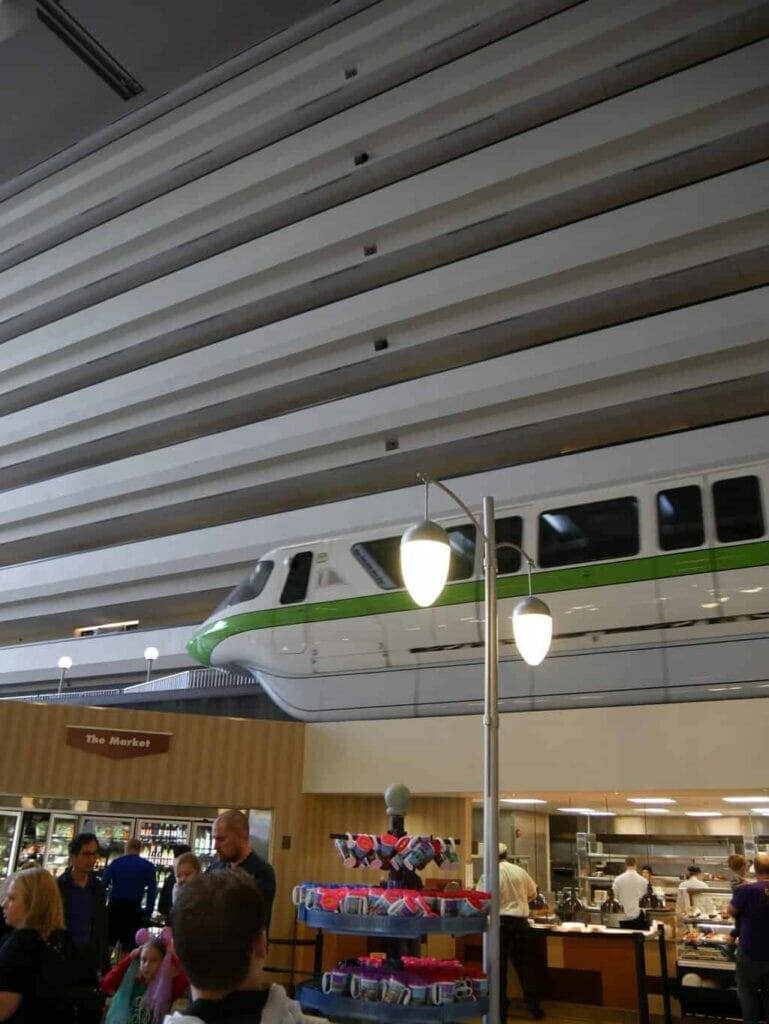 When you're on your own, assuming there are no limits of how much you can spend or what you can do, you should go for it and book that Contemporary room!
It means that you'll be happy experiencing something new, your Disney lovers back home won't feel like they've missed out as much, and you can explore the resort as much as you want without worrying that you're taking up anybody else's trip time.
2. Stay at a Value resort or off-property to save money
Sometimes solo trips to Disney World need to be done on a budget for whatever reason (life is expensive is one of them).
This is particularly true if you do have other Disney lovers you like to go with, whether family or friends, and you need to put aside money for future trips with them and can't blow all of the year's bonus on your solo trip.
In this instance, opt for the cheapest resort you can find that you're happy with, whether that be a Disney Value resort like All-Star Movies or an off-property hotel (Disney Springs Hotels are also a great option).
Because it's just you, you only have your needs to think about – no worrying about strollers, whether the resort has enough to please everyone, whether the pool has enough kid's activities, etc.
On some solo trips, you just need a place to rest your head while checking out the parks, so keep it budget.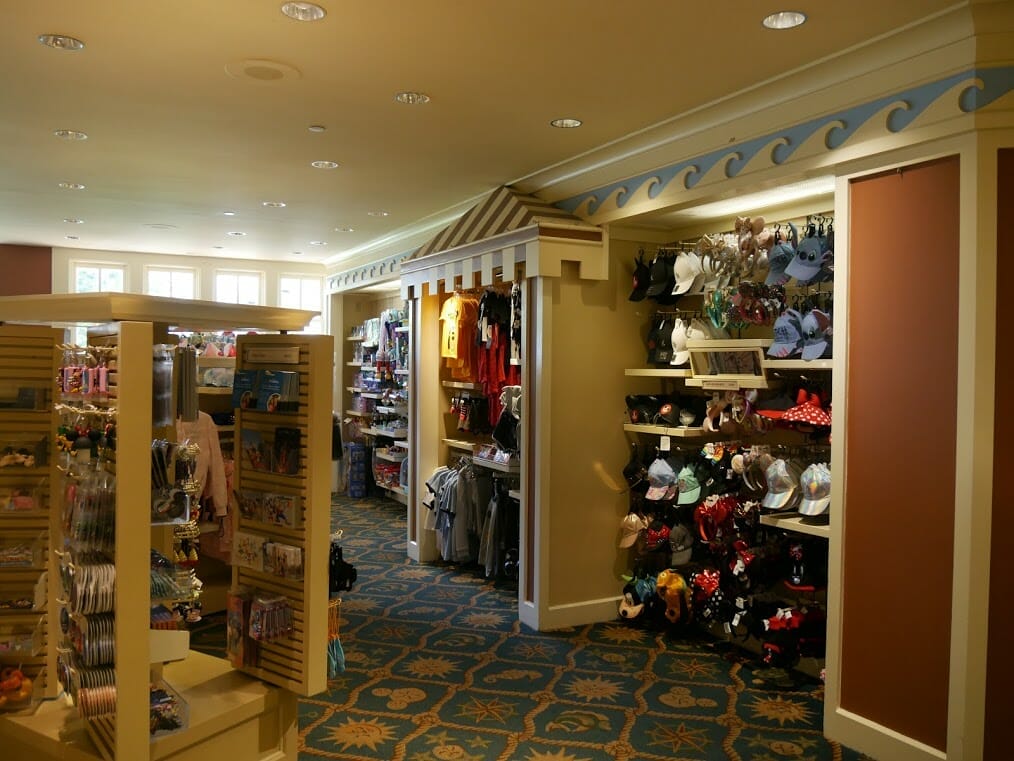 Other ideas to save money include renting a car and staying off-site (use Discover Cars for the best deal comparisons), as well as buying discount authentic Disney tickets from Undercover Tourist.
3. Stay at a Moderate Resort for the spaciousness and room to relax
If you're going on a Disney solo vacation to clear your head and relax, consider one of Disney's Moderate Resorts like Port Orleans Riverside.
Check out my Port Orleans Riverside review here to see the gorgeous pictures of this incredible theming and landscaping – one thing you'll notice is the open walkways and amount of space that's everywhere you turn.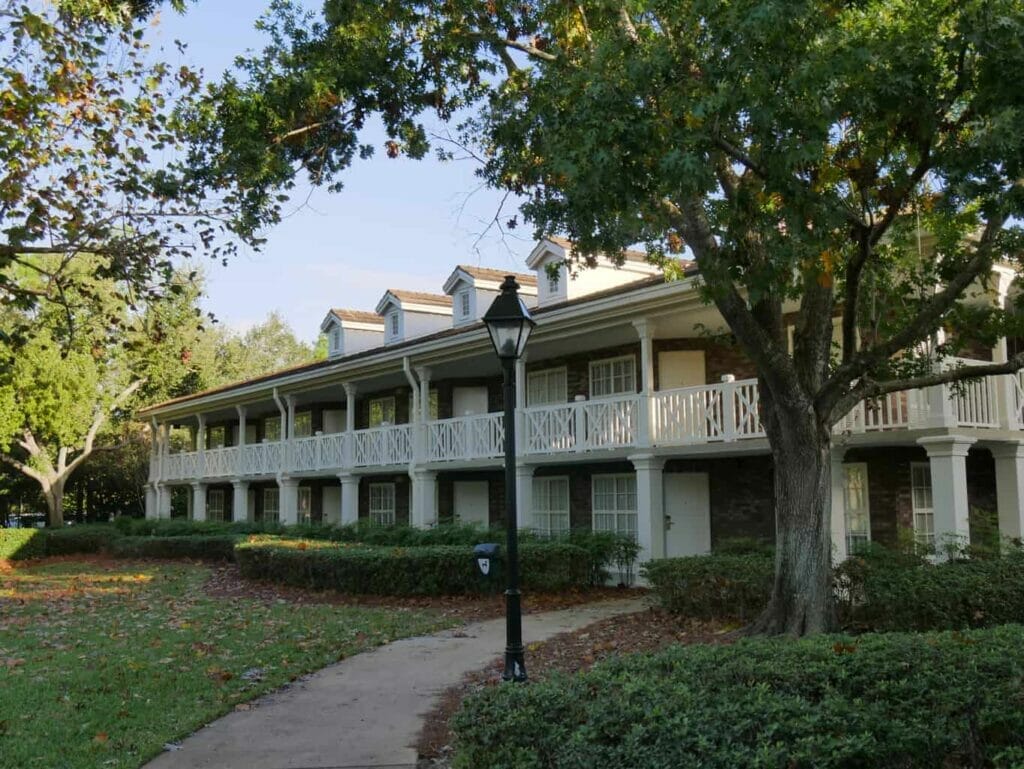 Disney's Moderate Resorts are truly places where you can lose yourself a bit in your resort, aimlessly wandering the pathways and having time and space to find your own corners of the resort to sit and enjoy a coffee or just reflect on your solo trip.
4. Stay at a Deluxe Resort to treat yourself and avoid the crowds
My final suggestion for picking a Disney resort for your solo trip assumes that money is no option.
Maybe you're splurging on yourself for a special occasion or you've just gotten a big promotion.
Whatever it is, a solo trip is a perfect time to go to a Deluxe Resort.
Not only will you have an upscale environment and incredible theming, but you'll also be in a bit more of an "adult" environment as opposed to being faced with lots of crowds of families and small children.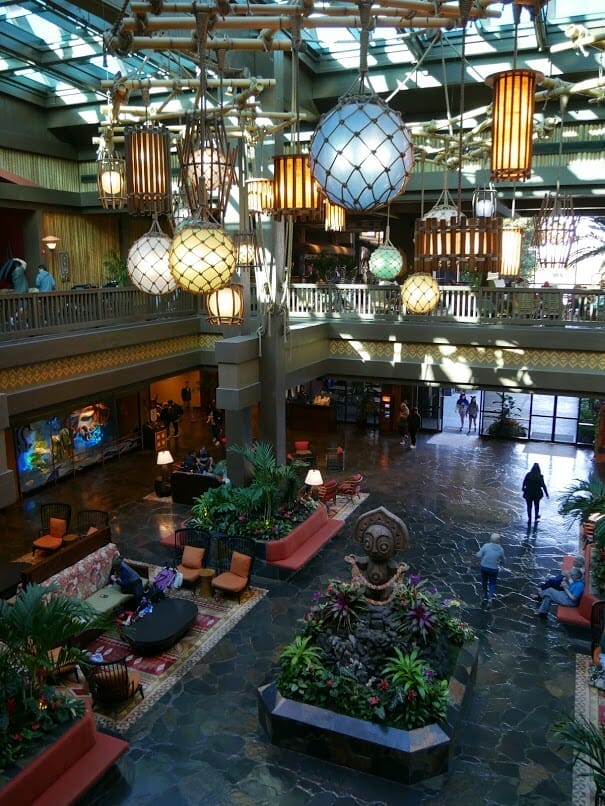 This is, of course, not to say that you will not encounter families and kids at a Deluxe Resort because you absolutely will – this is the majority of Disney's clientele, after all.
It's just that these resorts cater even more to couple travellers on honeymoons (and are some of the best resorts for couples at Disney World) and solo travelers wanting to live their best lives in the resort lounge, so you definitely won't feel out of place whether you're sitting on a rocking chair outside Wilderness Lodge or enjoying your lunch at the Mara at Animal Kingdom Lodge while looking at the animals.
Where to Eat at Disney World on a Solo Trip
Eating solo can be difficult for some people no matter where you go.
It can be especially intimidating at Disney World when, let's face it, most people aren't eating alone.
Again, I'd like to propose a few ways of looking at this to help you decide where to eat when you're traveling to Disney World alone.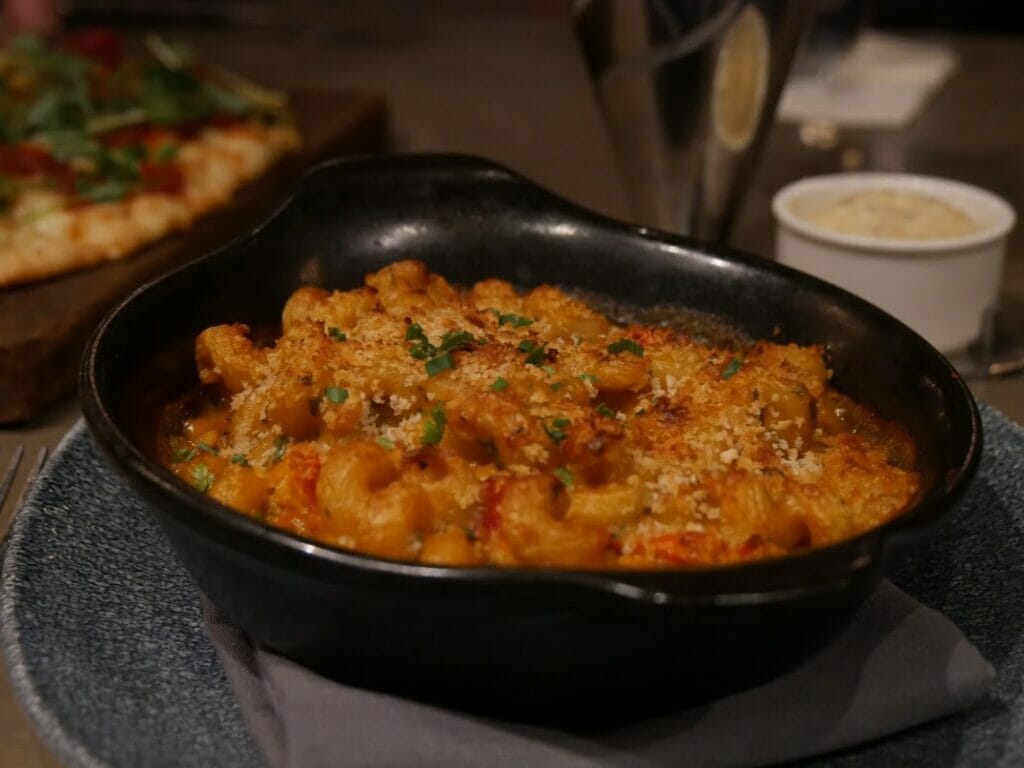 1. Eat Quick Service
There's no rule that you have to have a sit-down meal at Disney World.
If you're truly not into eating at a sit-down restaurant by yourself, there's also Disney's Quick Service restaurants where you can just order your food and then go eat on a bench while people watching or similar.
This is not only cheaper and means you can go with the flow and don't need to have any daily plans, but it also gets you out of the limelight a bit when it comes to eating alone.
Also it means you have more money for snacks and when I go to Disney World by myself, I'm all about the endless Mickey bars.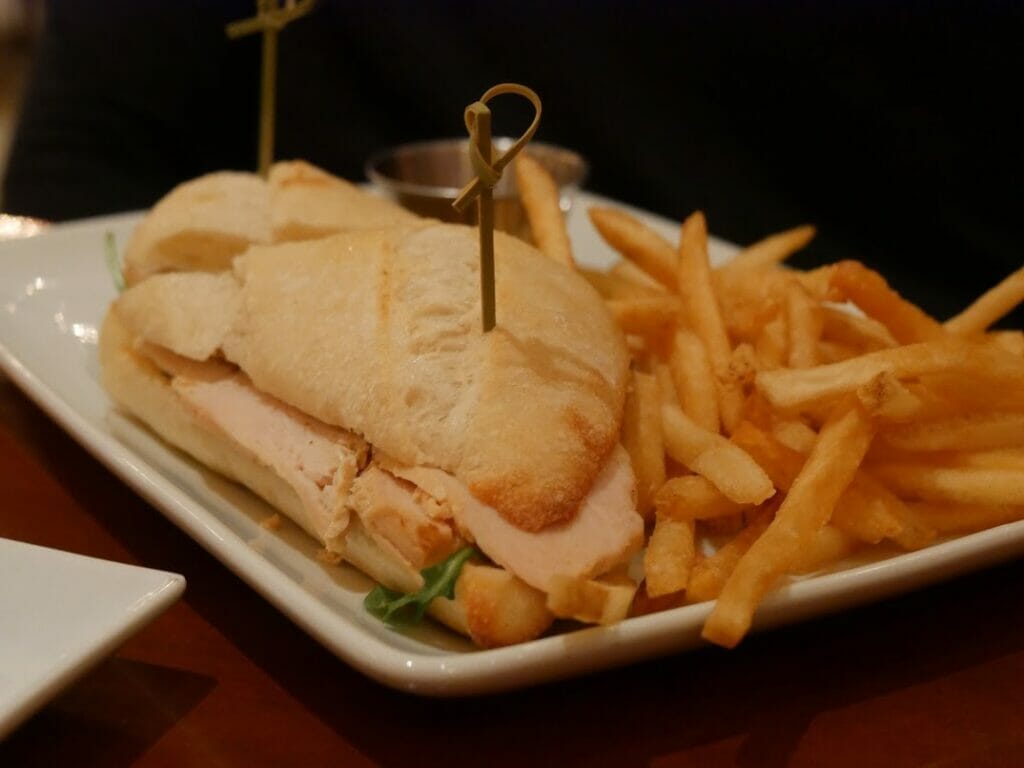 2. Eat at Non-Character Meals
Again, if you're timid about eating alone, you might want to steer clear of character meals where it will be more apparent that you're alone.
I am not in any way saying you SHOULD steer clear of character meals when alone, just that the character interactions may emphasize the fact that you're alone and if you're nervous about eating alone, try eating at some non-character sit-down restaurants first.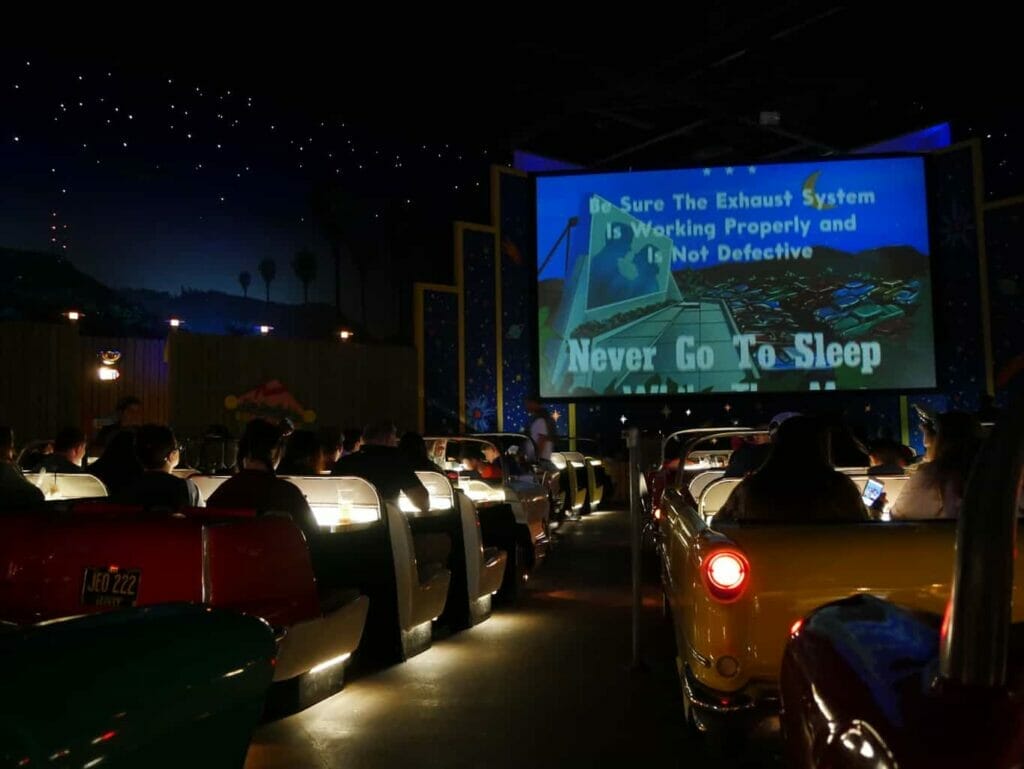 3. Decide if Buffets are Right for You
I LOVE a Disney buffet.
Breakfast at Boma is my number one meal on Disney property (check out my breakfast at Boma review to see more pancakes than you ever thought possible).
However, when I'm traveling alone I prefer to stick to the table service restaurants without buffets simply because I never quite know what to do with my bags of stuff that I need to either leave at the table or take up with me.
For me, it's a more relaxing experience when I can just order and enjoy myself rather than trying to keep an eye on my backpack or bringing it up with me everytime I want a new zebra dome.
This is a matter of personal preference, and you may travel light (see the tips below), but just something to think about before making reservations.
4. Choose Restaurants with a View
If you're not a seasoned solo diner, it can be a great idea to choose places with a view or something else going on to not feel as if people are necessarily going to be looking at you and so you can focus on something else.
Examples of dining experiences like these would include Sanaa, where you can ask for a seat near the window to watch the animals, Coral Reef at Epcot where the point of the restaurant is to be looking at the fish, and restaurants with fireworks views like the Contemporary.
There's also a restaurant, Garden Grill at Epcot, that literally rotates in a circle and is laid out so you can really only see your own table and the surrounding Living with the Land props while dining.
It is a character meal so you will be visited by characters, but except for a small portion of the dining experience when you can be seen by guests walking by the restaurant, your fellow diners can't actually see you to know or care that you're eating alone.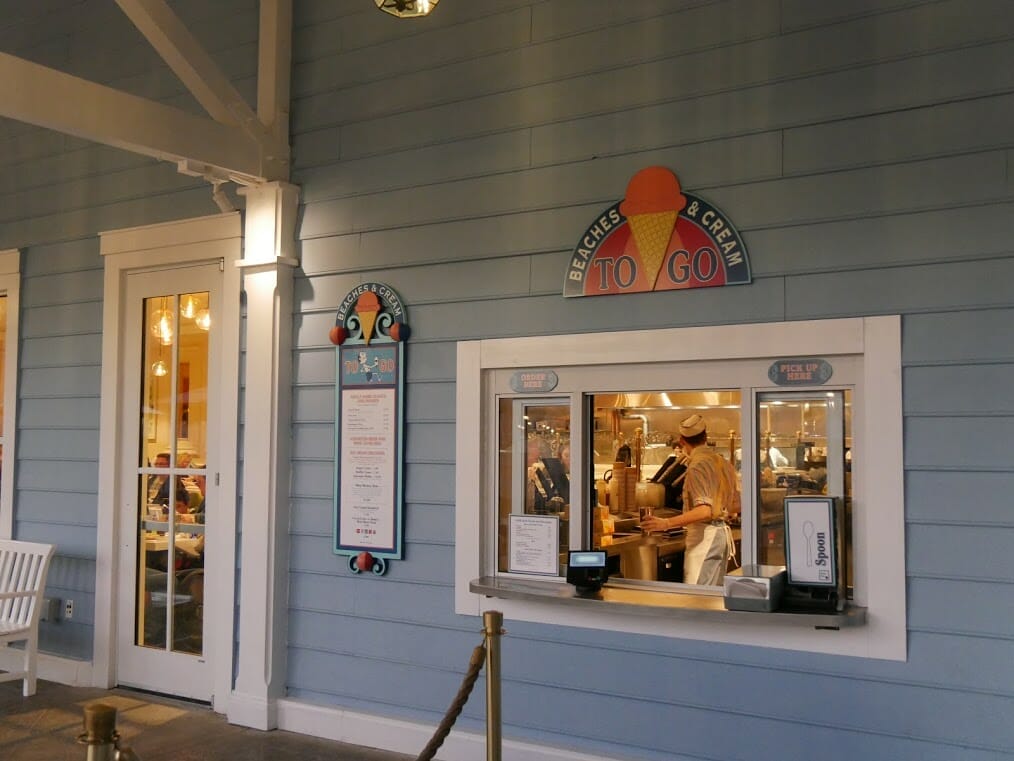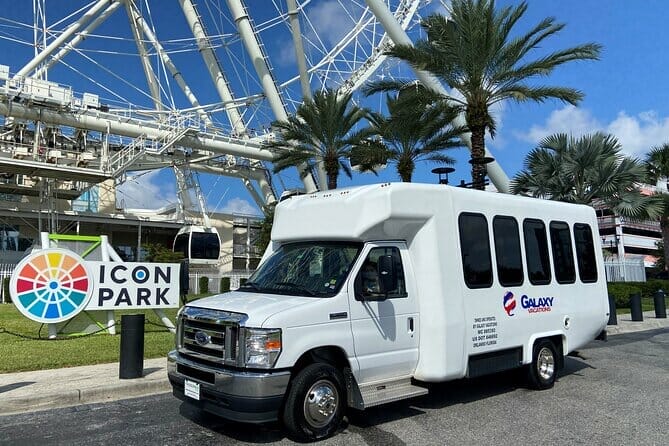 🚌Not renting a car in Orlando?
My favorite shuttle to get from the Orlando airport directly to Disney World is this one with a ⭐⭐⭐⭐⭐ rating.
What to Do at Disney World when You go Alone
The best answer to "what should you do at Disney World when you're by yourself" is "cry tears of happiness and do whatever the heck you want."
The point of a solo trip to Disney is that you can do it on your schedule.
If you want to ride Haunted Mansion 56 times, go do it.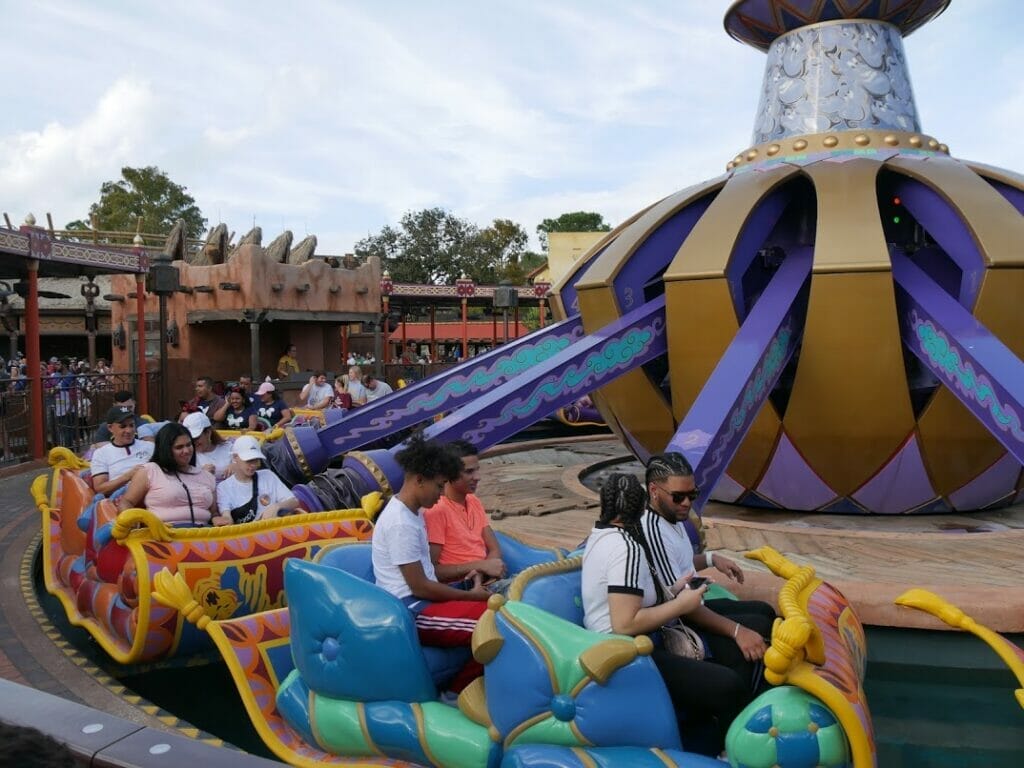 If you just want to sit and watch the Splash Mountain logs go down over and over again, go do it.
If you want to grab your fireworks spot 5 hours ahead of time or you want to stroll onto Main Street at the single last second and get whatever seat you can get – go do it!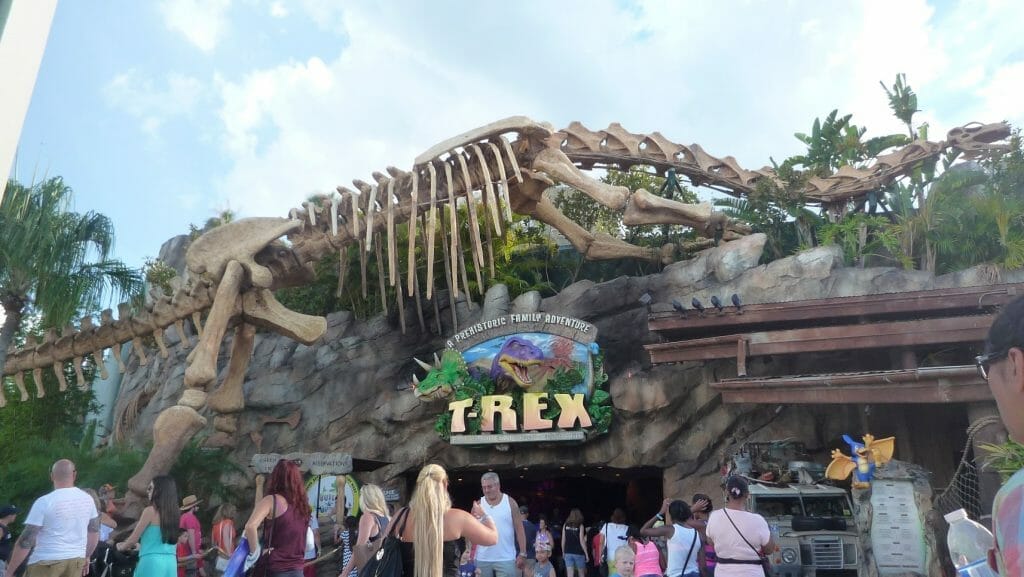 Nothing is off limits.
There is nowhere you can't go that you can't by ride by yourself, eat by yourself, explore by yourself.
Tips for Going to Disney World by Yourself
1. Pack Lightly or Have Purchases Sent to the Room
When you're traveling by yourself in Disney World, you want to have as much freedom to move around as possible, and that means not lugging a 10 foot Simba all around the parks with you.
Try and pack as lightly as possible with your day bag on coming into the park – this will help when you're on rides or can't leave it with someone when you go into the bathrooms, etc.
If you do make purchase at the park and are staying on property, ask the cast members if they can get the items delivered to your resort.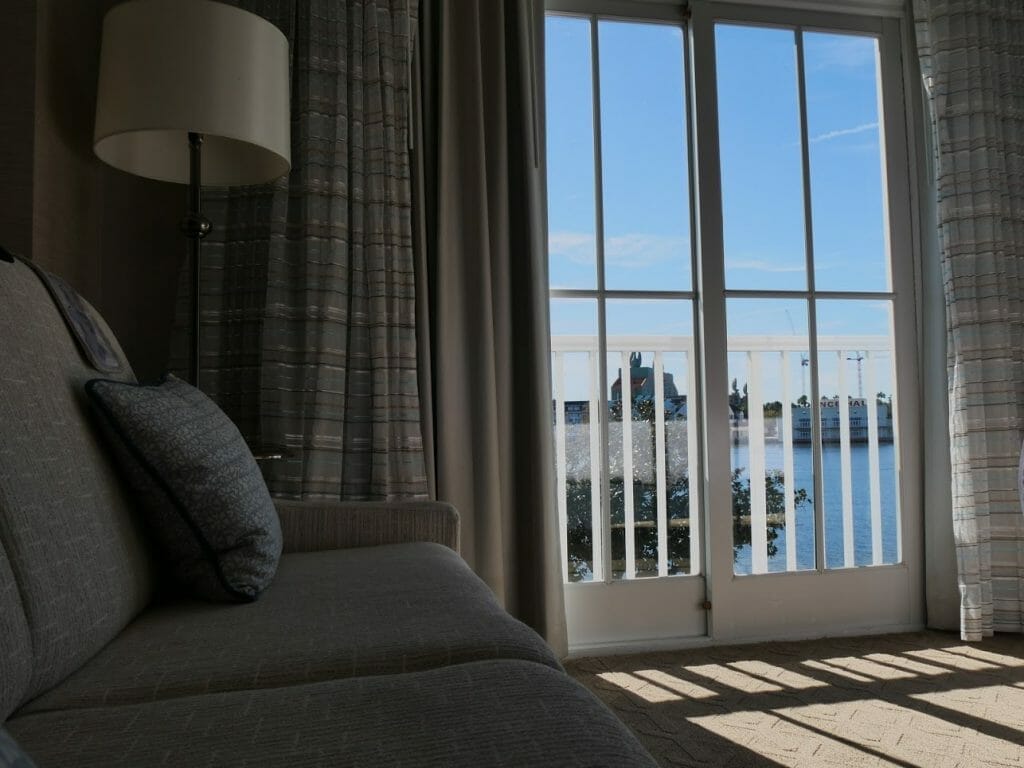 This is no extra cost, and it means you can get your valuables and breakables and giant stuffed animal when you're back from the park rather than walking through with it.
2. Look Out for Other People Going Solo
Sometimes solo travelers to Disney World want to do it ALL solo and not interact with other guests, and that's absolutely fine.
But if you're feeling a bit friendly or you love other people's company, keep an eye out for other people who are solo, whether that's in lines, in restaurants or watching fireworks or other shows.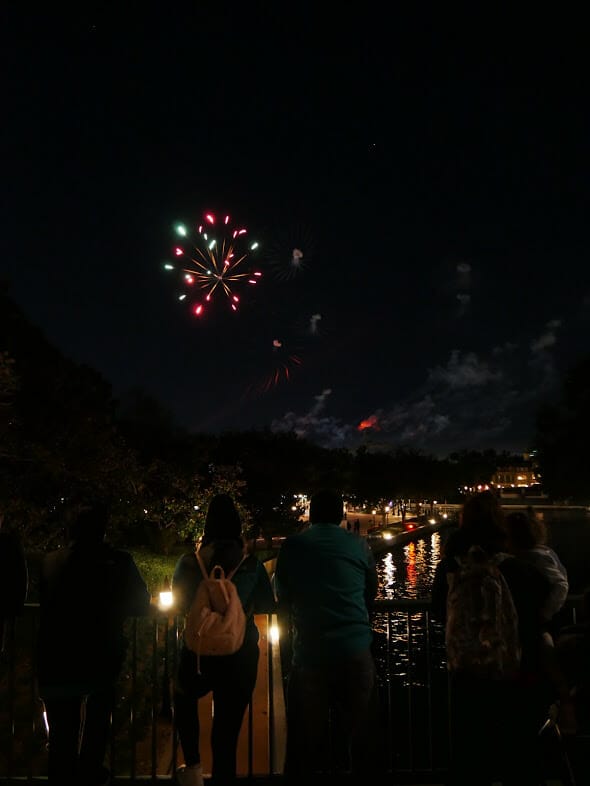 You can strike up a conversation about something they're wearing or carrying – complimenting is always a great way to start up a chat.
Or just say something like, "ah, are you here solo as well?" and get a bit of their backstory.
You'll meet people from around the world this way, and you may even make a buddy for when you do want to do a ride with someone in the park.
3. Embrace Your Solo Status
The number one concern of many people when thinking about a solo trip to Disney World is what other people might think of them.
Maybe it's people at home, maybe it's people in the park, but whoever it is – who cares!
It's easier said than done, but just keep telling yourself that you're living your dream and if they judge you, that says more about them then it does about you.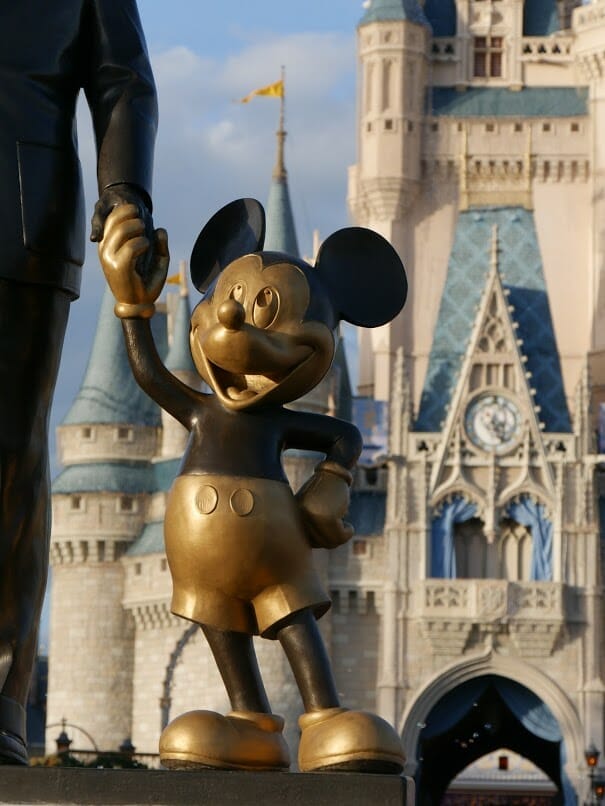 Join a Disney Facebook group and ask others about their experiences when traveling alone to Disney World – they'll probably tell you that no one batted an eye as they're too busy immersed in their own magical experiences.
Embrace what it means to travel solo, be grateful for your independence within the parks and feel sorry for anyone who gives you any sort of weird look as chances are they're just jealous of you as they're handling their 14 kids and complaining partner.
I particularly like eating solo at Be Our Guest Restaurant where you can position yourself in the corner and just people watch, as well as Beaches and Cream at the Beach Club where you can sit at the counter.
4. Chat to Cast Members
Going solo is a great way to get to know cast members and get some inside secrets.
Cast members will love to talk to anyone, of course, but there's something about talking one-on-one and not one-on-12 that means you can have a more in – depth conversation with them.
Ask a cast member at your favorite ride to show you where the Hidden Mickeys are, or take a minute to get the backstory of a waiter or waitress from another country in Epcot.
The cast members are a big part of Disney magic, and you can learn a lot more about them when you're traveling solo.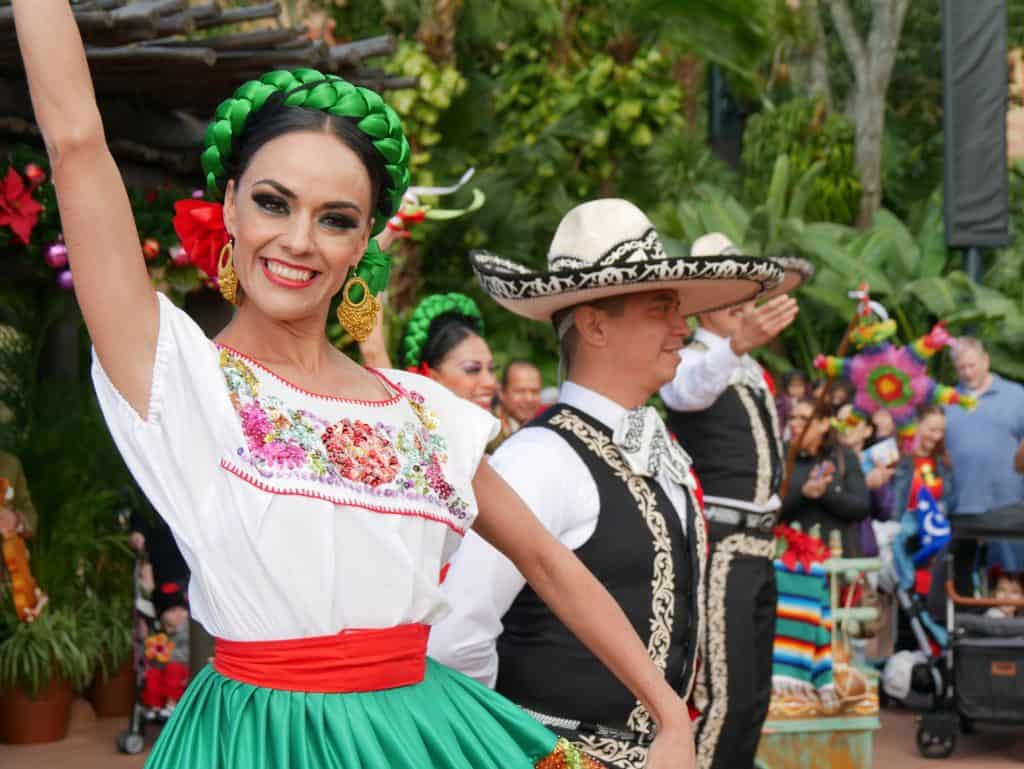 5. Learn the art of Swapping Photo Taking
It's sometimes hard to know who to ask to take your picture in front of something if you're traveling solo.
It's much less likely that someone is just going to run off with your camera in Disney World than if you gave it to a random person on the streets of a big city or something, so it's less about safety of your phone/camera than it is feeling awkward asking.
There are two tips here for getting your picture taken at Disney while traveling by yourself.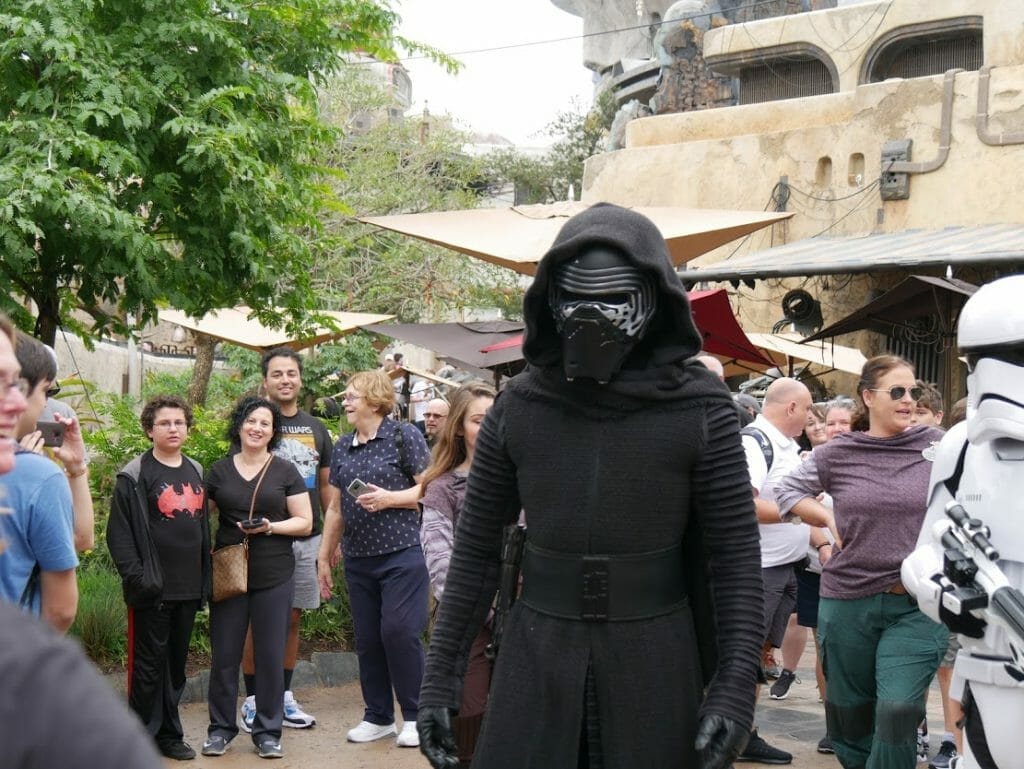 The first is that you don't actually have to have Photopass to get your photo taken by a Photopass photographer.
You can hand them your camera or phone and they will happily take a picture with that device.
They may also want to take a picture with their camera and scan your MagicBand regardless, but it doesn't mean you have to buy it.
You can also look for families or couples who are trying to take group photos.
It's often difficult for them as someone will have to be left out of the photo – so if you come along and offer to take their photo if they will take yours, everybody wins!
5. Make a Plan
One thing recommended by past solo travelers is that if you're on your first solo trip, you should make a plan and see how you like it.
Planning a Disney World trip seems like something you would only need to do if you have multiple people's opinions to take into account, but planning your days out on a solo trip can really help you keep focused and not feel "aimless."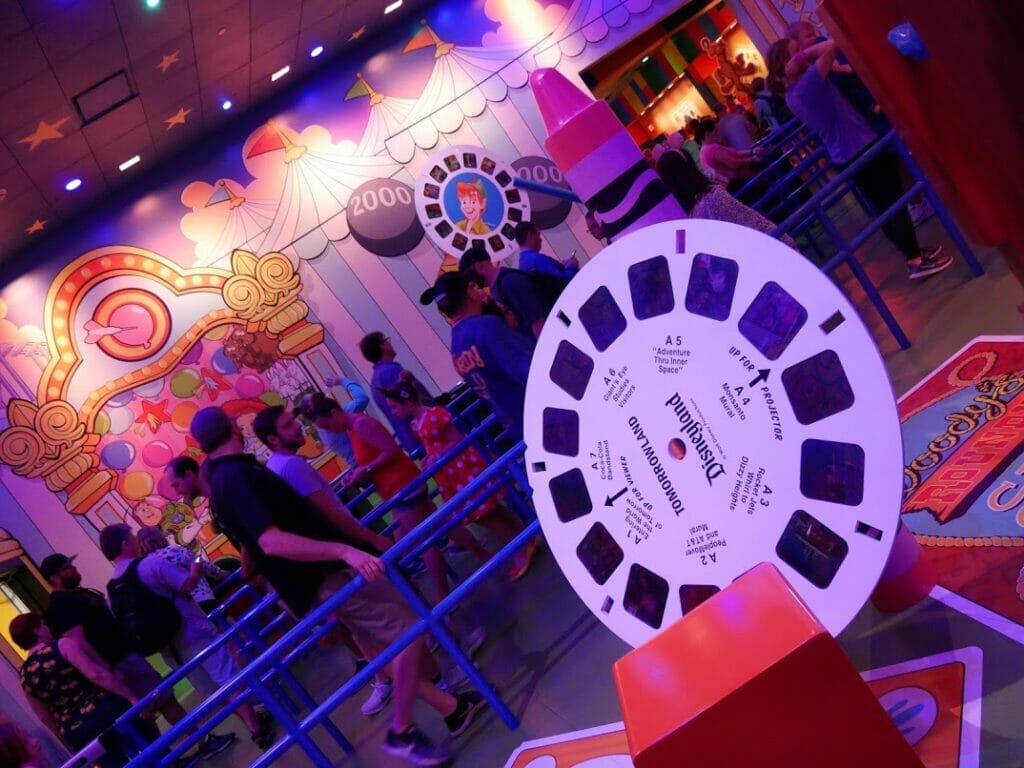 Sometimes, the freedom to explore all of Disney property on your own terms can mean you're overwhelmed with choice and end up doing a lot of nothing.
I know that if I don't make a plan, I would literally just end up sitting on the beach at the Beach Club all day, which is great and wonderful if you want to do that, but I could have gone to the beach and sat all day for cheaper, you know?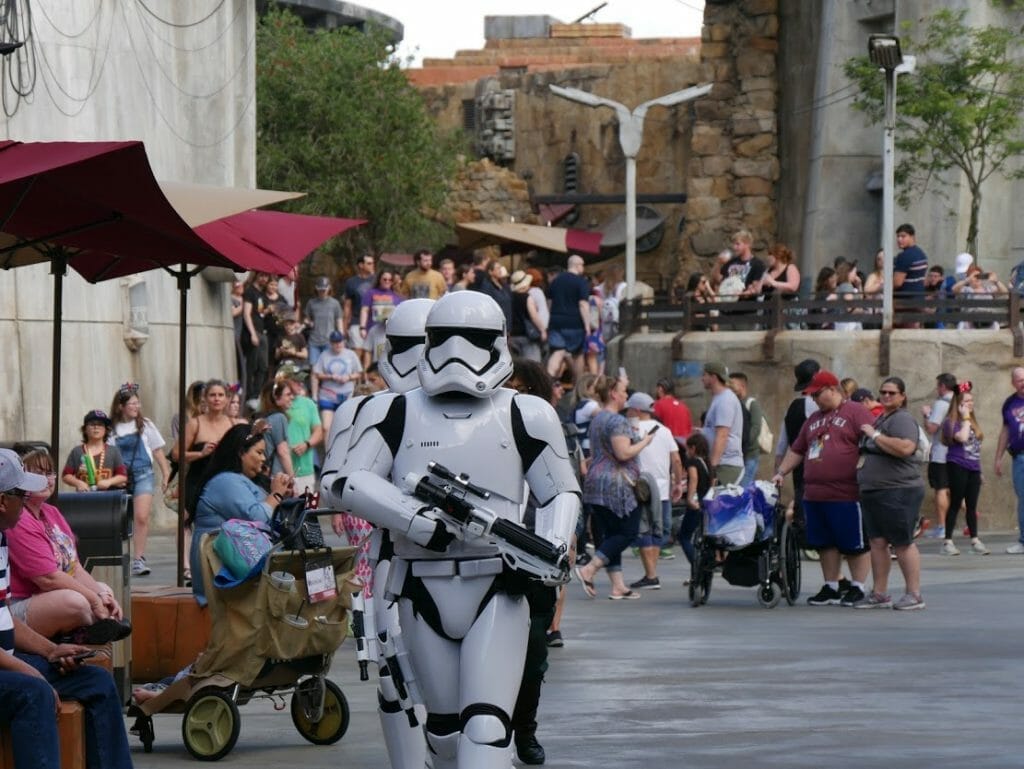 You don't have to go crazy with it – just make a general itinerary of what you want to do the next day, even if it comes down to deciding which park you want to go to.
Things to consider are doing the Disney resort hopping challenge, checking out the best things to do at Disney Springs, embracing the best free things to do at Disney World, or trying to hit all of the best rides for adults at Magic Kingdom in one day.
6. Use Your Solo Status for Single Rider Lines
If you never travel solo, you might not know that certain thrill rides have single rider lines!
This doesn't go for every one of them, but it's worth checking if your favorite rides do have this feature, as it means you can basically skip the line as most people are going to want to ride with their families.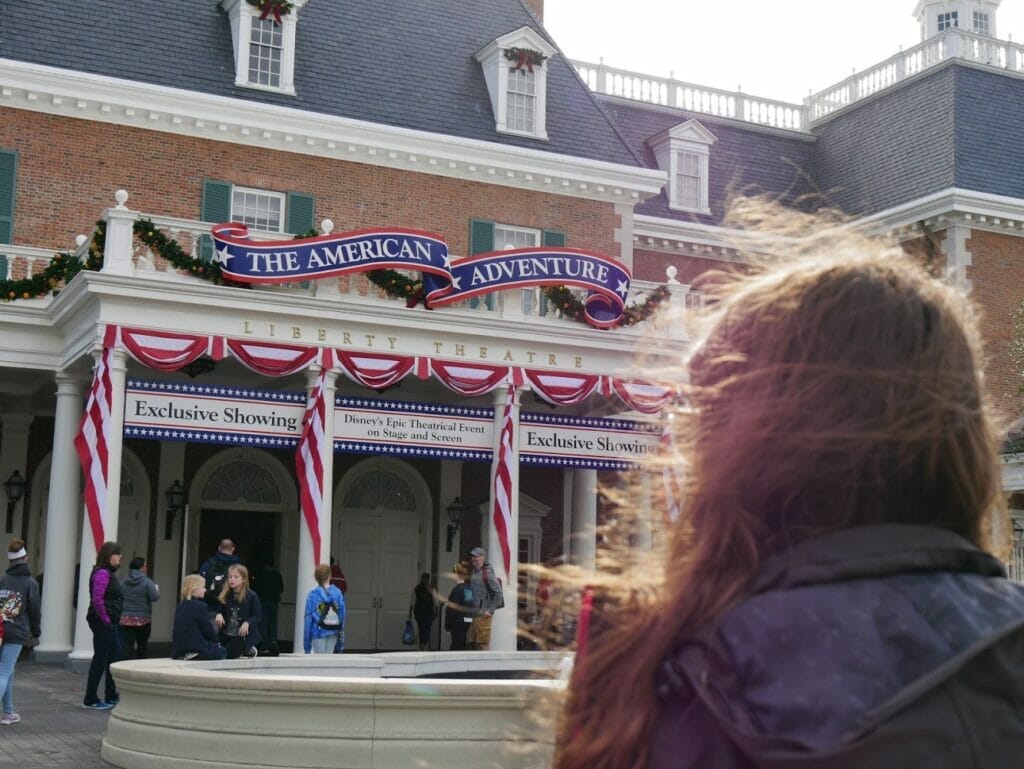 Hey! Want more of our expert Disney guides? Check these out!
Get the All-American Travel Secrets!
Don't miss out on America's hidden gems!