This Disney's Animal Kingdom Lodge review, like many things at Disney, opens with a story…
"Oh my god," I said, sliding the glass door open to yell to my husband.
"A giraffe is eating breakfast outside our window!"
He raced to the balcony and into the winter Florida sun.
"A giraffe is eating breakfast outside our window," he repeated, staring at the long neck bobbing up and down in the grass.
Hey! Want more Disney World resort reviews? Check these out!
It was a scene that you would think would be reserved for a savannah in Africa, but, no – with the magic of Disney, we were watching animals graze on grass right outside our hotel.
The zebras meandered through the grasses, the birds bounced along the paths, and all of the animals seemed to know exactly when feeding hour was judging by how they all eagerly watched the keeper as she made her way towards them.
Staying at Animal Kingdom Lodge, a Deluxe Disney resort, has been a dream of mine ever since it first opened in 2001.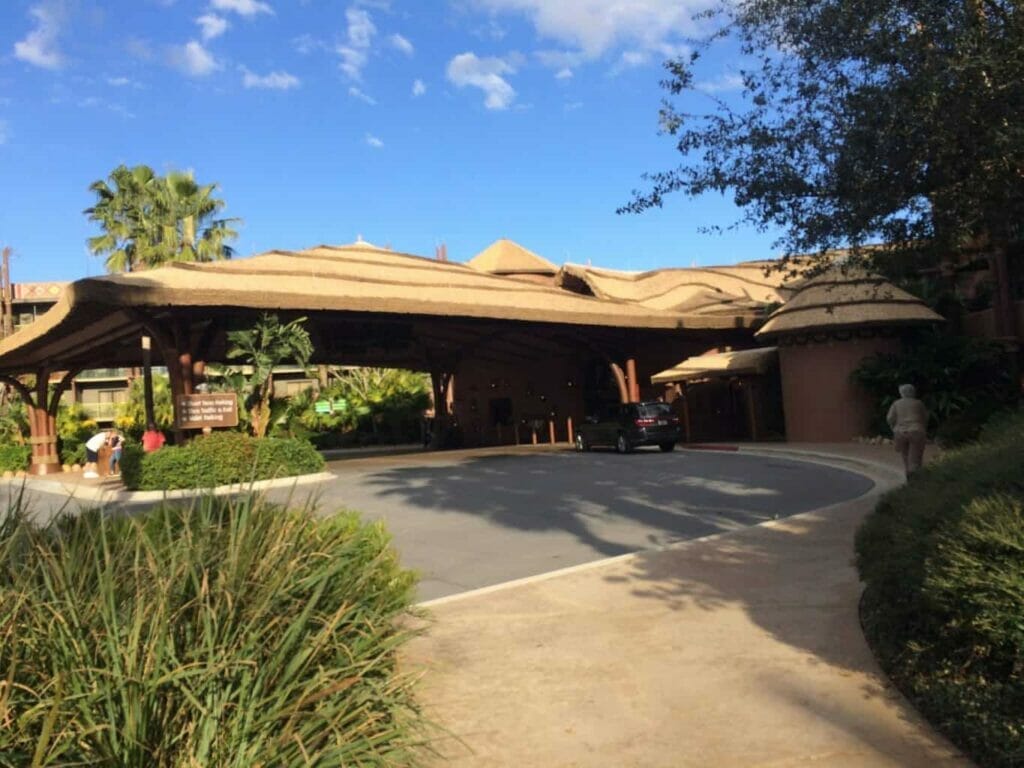 We had come by occasionally to eat at our favorite restaurant on-site, Boma, and explore the grounds, but I always dreamed of a day where I could put on my safari hat, "Born to Be Wild" Disney shirt, check in and actually stay the night.
It's no secret that Deluxe Disney resorts go for lots of money.
At times, Animal Kingdom Lodge (especially the Kilamanjaro Club rooms) can easily be over $500 a night, which is a hefty price to pay for someone who is planning on going into the parks constantly.
Deluxe resorts are best for those who are planning to take advantage of the resort's amenities, which include stunning pools, sit-down restaurants (what is referred to as 'table service' in Disney), and often incredible theming.
So, needless to say, walking under the "Welcome Home" sign and knowing that we were headed to check-in was one of the best moments of my life.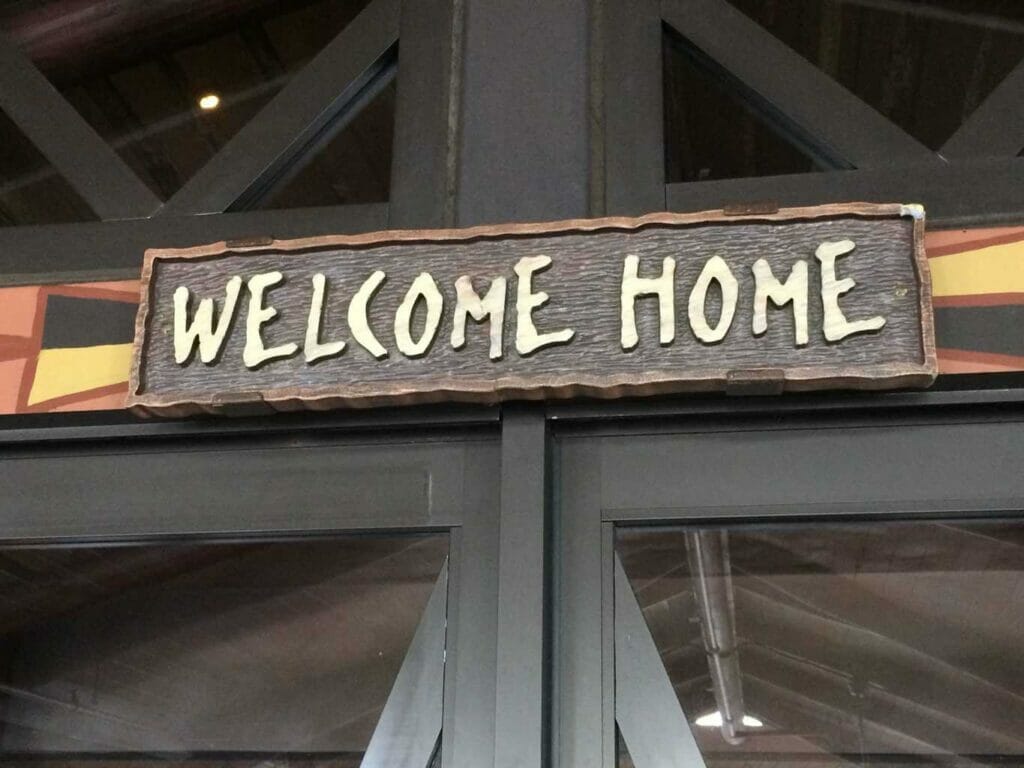 There are two buildings within Animal Kingdom Lodge – Jambo House and Kidani Village.
More on Kidani Village later, but Jambo House holds all of the regular hotel rooms and some Disney Vacation Club property (studios, 1 bedroom, or 2 bedroom villas that include more amenities than a regular hotel room).
We stayed in Jambo House, the main building, having booked a "Standard" view room.
At Animal Kingdom Lodge, there are three tiers of view:
Standard, where you aren't guaranteed to see anything. You could have a view of the parking lot or of the service areas. You could equally have a partial view of the animals, so I booked this view hoping we could get a view with at least a slight view of animals off in the distance.
Pool, where you overlook the pool and leafy vegetation surrounding it.
Savannah, the sought after view where you see the savannah clearly from your balcony.
We walked through Jambo House's gorgeous lobby (one of the reasons I'm obsessed with this resort) and waited for check-in.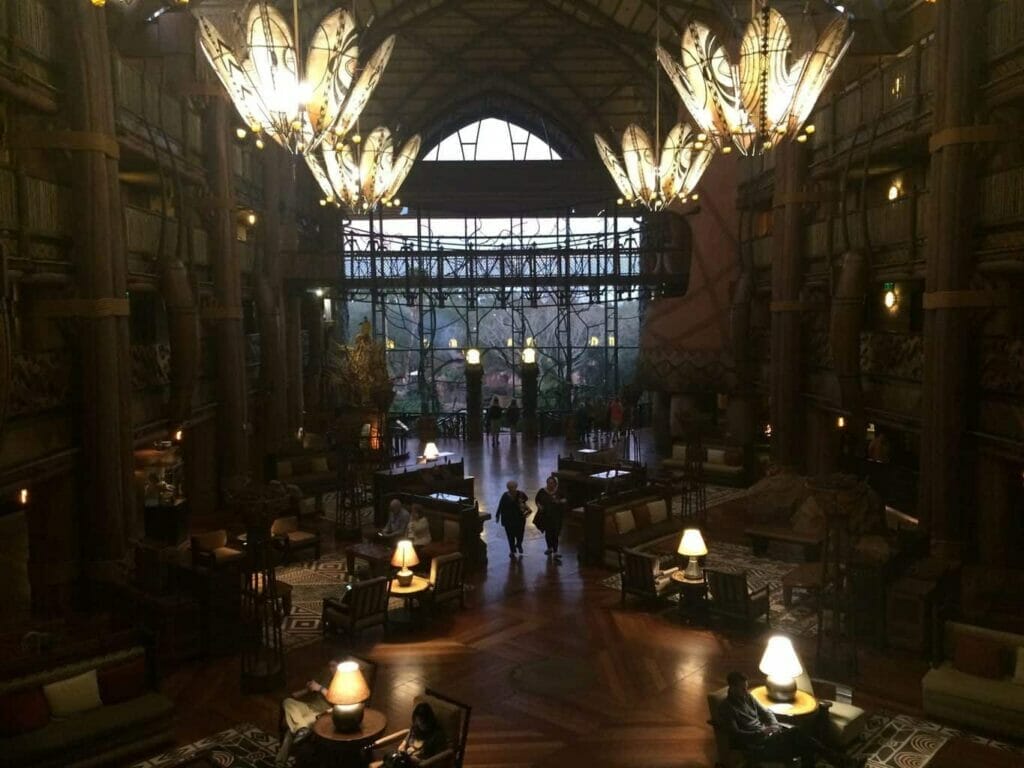 I had submitted a room request ahead of time, stating that it was a quick honeymoon quick trip for us and that we had hoped to have a partial-view room (still within the Standard category – I did NOT ask for an upgrade).
Our wedding was seven months ago and we went to Scotland right after for our UK "honeymoon," but quite frankly I think our cross-cultural relationship means that we are entitled to a one-night American honeymoon at Animal Kingdom Lodge if we want it!
The man who checked us in, Paul from Vermont, noted it was our honeymoon as it must have been added to our room and congratulated us.
He gave us "We're celebrating pins" and talked us through the resort.
Now, I did know that Animal Kingdom Lodge often upgrades people as the majority of its rooms are Savannah view, but I never asked for an upgrade at the desk either.
He told us that our room was ready, and I asked politely if he could check if it was possible for us to have a partial-savannah view room (again, within the category we had booked).
Originally we were allotted a "vegetation" view, which I sort of knew meant that we would be looking at an overgrown bush or something.
He agreed to check and we remained polite even though it was starting to take a long time.
He went to check with his manager about something and I tried to talk myself down, saying that even if he couldn't find a partial-savannah view, we'd have an amazing time (which we would!).
Once he finally came back, he handed us our paperwork with a smile on his face.
"You've been upgraded," he said.
I almost screamed. "To club level."
My mouth dropped.
Club Level, one step up from Savannah view, basically meant we had a beautiful Savannah view room with full access to the club lounge on the sixth floor where there was a concierge to help us personally with any reservations.
Even more exciting, they serve breakfast, snacks, and dinner appetizers and desserts throughout the day along with free alcoholic and soft drinks.
I could have hugged him, and if there wasn't a desk separating us, I would have.
We thanked him profusely for the Disney World resort upgrade and I knew my husband was now completely on board with this trip.
You can find my review of the Kilimanjaro Club here, but suffice it to say that Animal Kingdom Lodge blew us away and we're counting down the days until we can go back.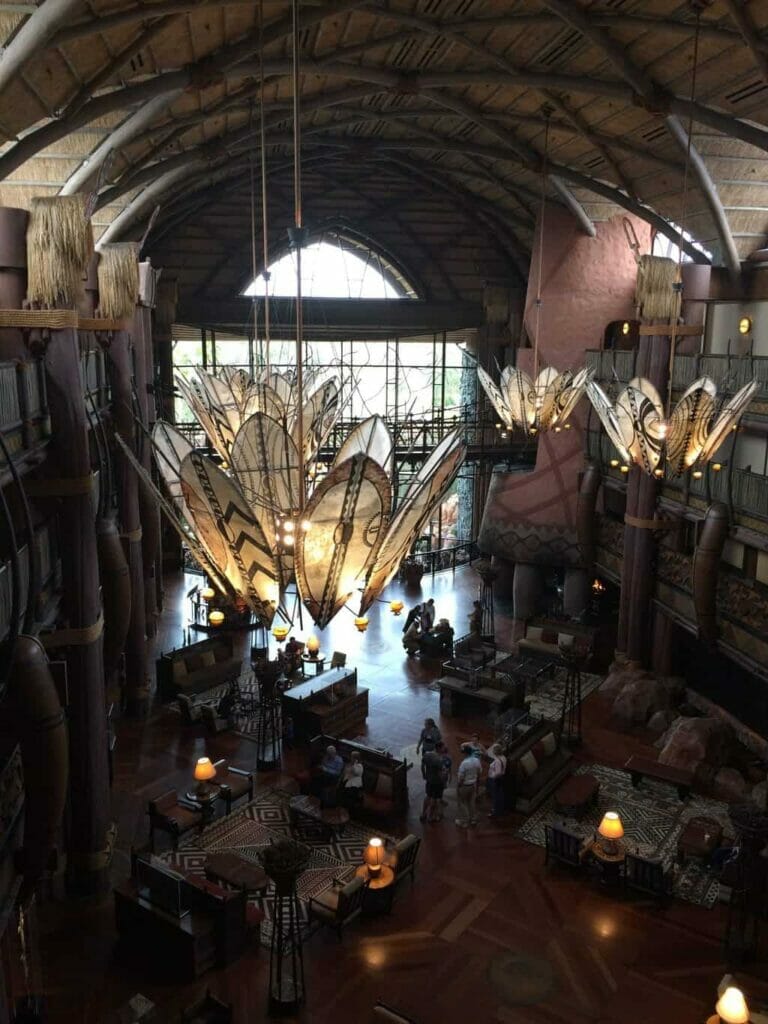 What to Wear to Animal Kingdom Lodge
"What do you mean, 'what to wear to Animal Kingdom Lodge?' Just wear your regular clothes?"
Ah ha, you can wear whatever you want (I mean, shirt and shoes required, thank you), but if you want to really embrace the magic, show up in this adorable Born to Be Wild Disney shirt which you can find here, and these awesome Lion King Mickey ears!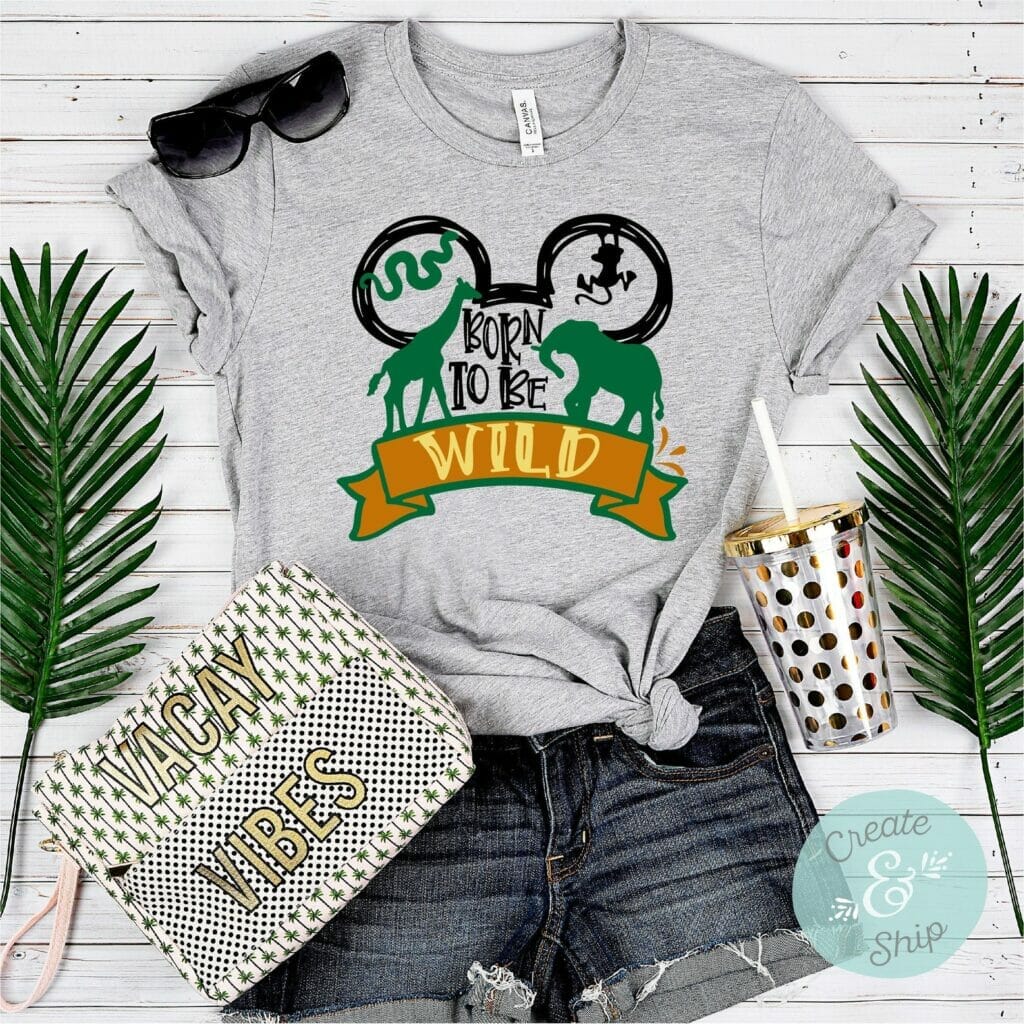 What to Pack for Animal Kingdom Lodge
No one needs an overwhelming Disney packing list, so here are some of the main essentials related to this hotel:
Animal Kingdom Lodge Lobby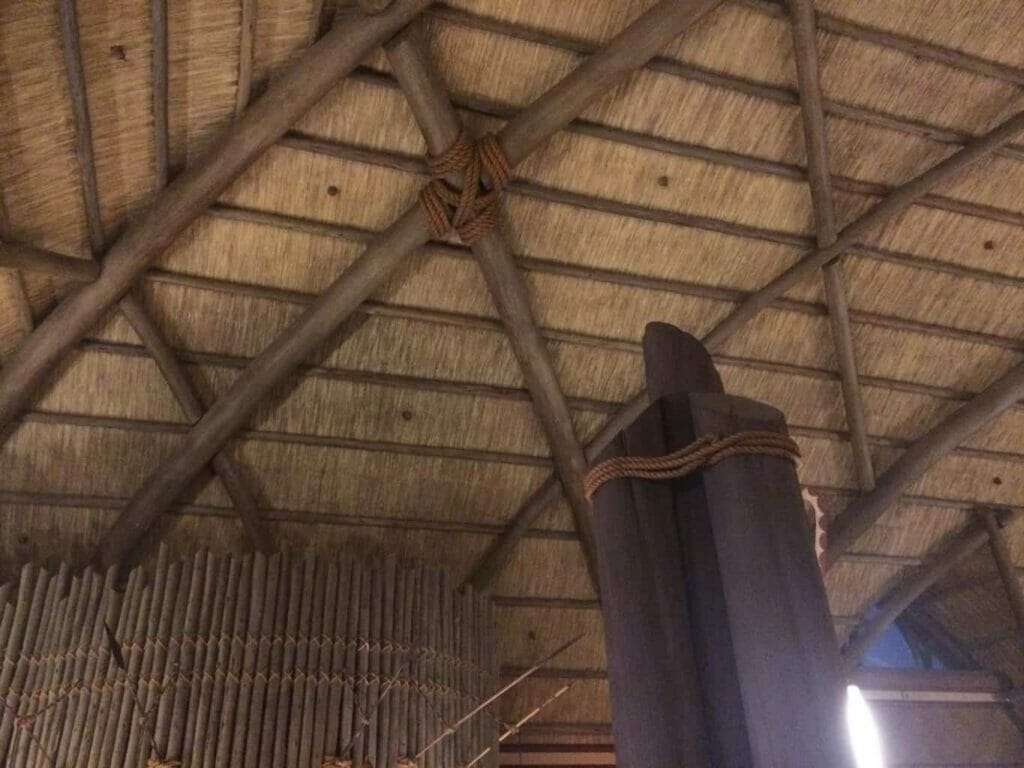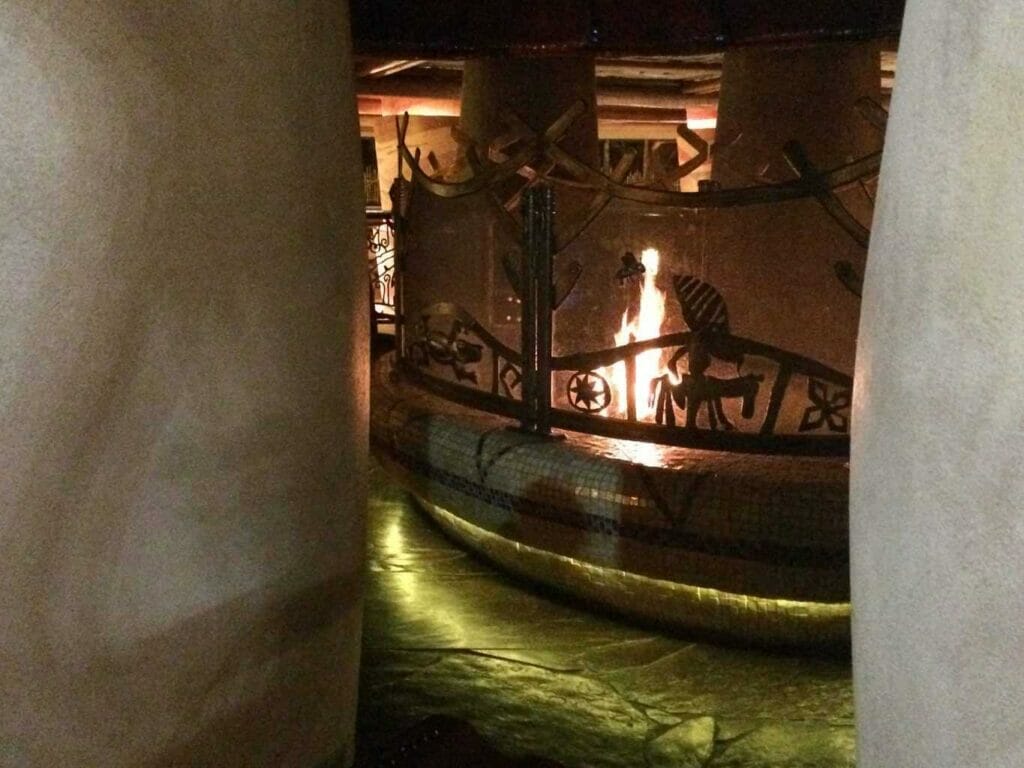 As mentioned, the lobby at Jambo House is absolutely stunning.
The attention to detail is one of my favorite things about this resort and you could spend a lot of time going around and appreciating all of the intricate designs and artwork.
I think the pictures do far more justice than words, so have a look.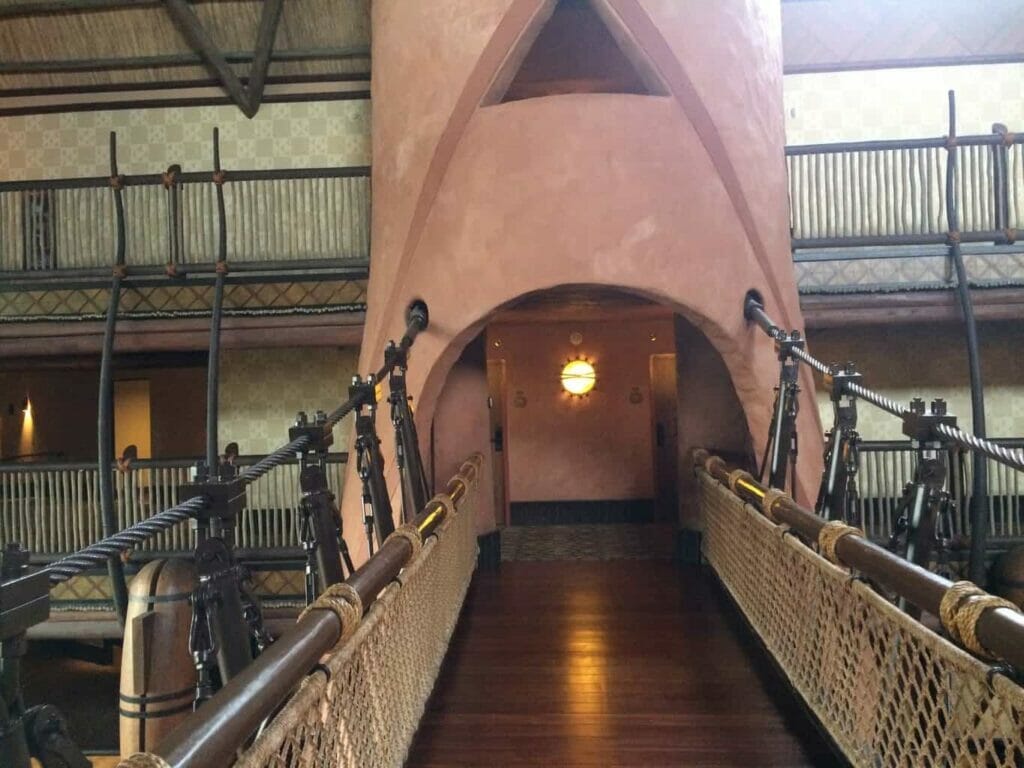 Animal Kingdom Lodge Staff
Everyone we met at Animal Kingdom Lodge, from Paul at check in to the housekeeper (known as a 'mousekeeper'…this is Disney, after all!) to the cast member at the bus stops to the lifeguards were fantastic.
They really want to make it feel like you're coming 'home,' and part of that is greeting you with a warm welcome.
Even when turning us down (unfortunately we couldn't get late check-out for our room as someone was checking in after us), they were very apologetic and nice about it.
Another great thing about Animal Kingdom Lodge are their cultural representatives, cast members from all around Africa who have come over for a year to work at the lodge and share their stories with guests.
They run many of Animal Kingdom Lodge's resort activities and are available around the resort at different times with displays of their hometowns and villages.
Many times, after meeting them, they give you a card with their name and some facts about their country.
We all know that Animal Kindgom Lodge isn't actually in Africa, but Disney didn't want the resort to come off as "A bunch of people in central Florida pretending they are in Africa."
Instead, it is meant to be an authentic look at African design, food, and culture.
It's an opportunity to learn from African cast members about their homes and come away with a new appreciation for the environment and ways in which we're all the same.
Animal Kingdom Lodge Room
The Animal Kingdom Lodge hotel rooms are some of the smallest Deluxe rooms on Disney property, but they're plenty big for a family of four used to traveling together.
There are two Queen beds, a minifridge, a separate toilet/shower and getting ready area, a balcony, a television with all of the Disney channels you can think of, and plenty of in-room theming.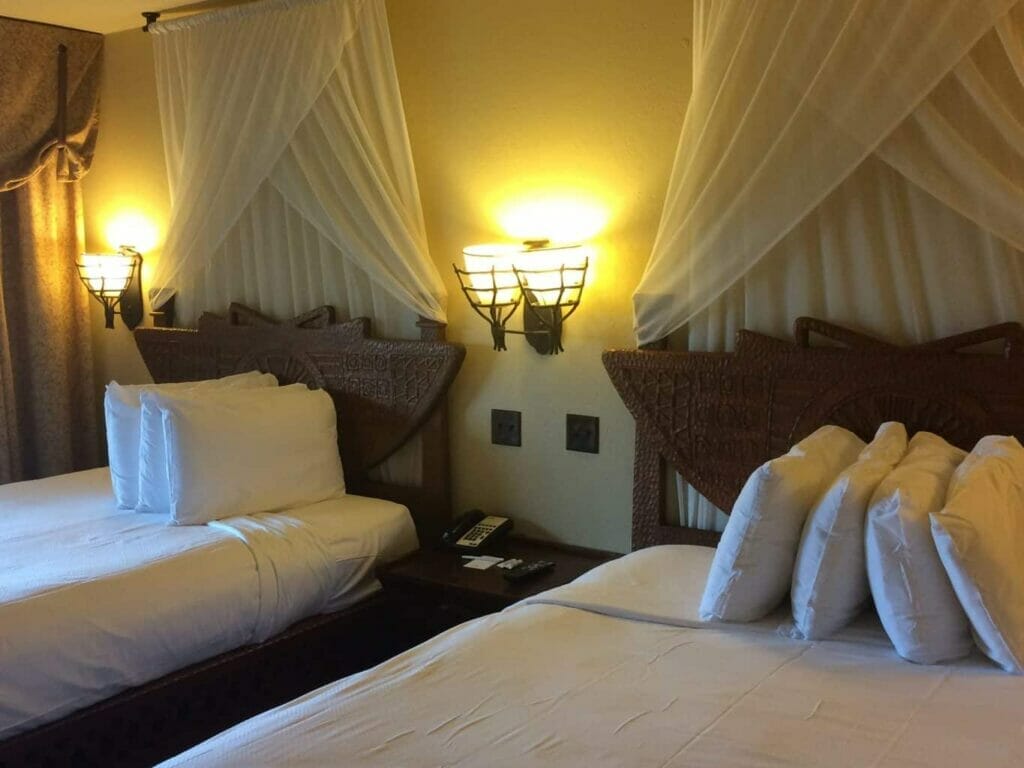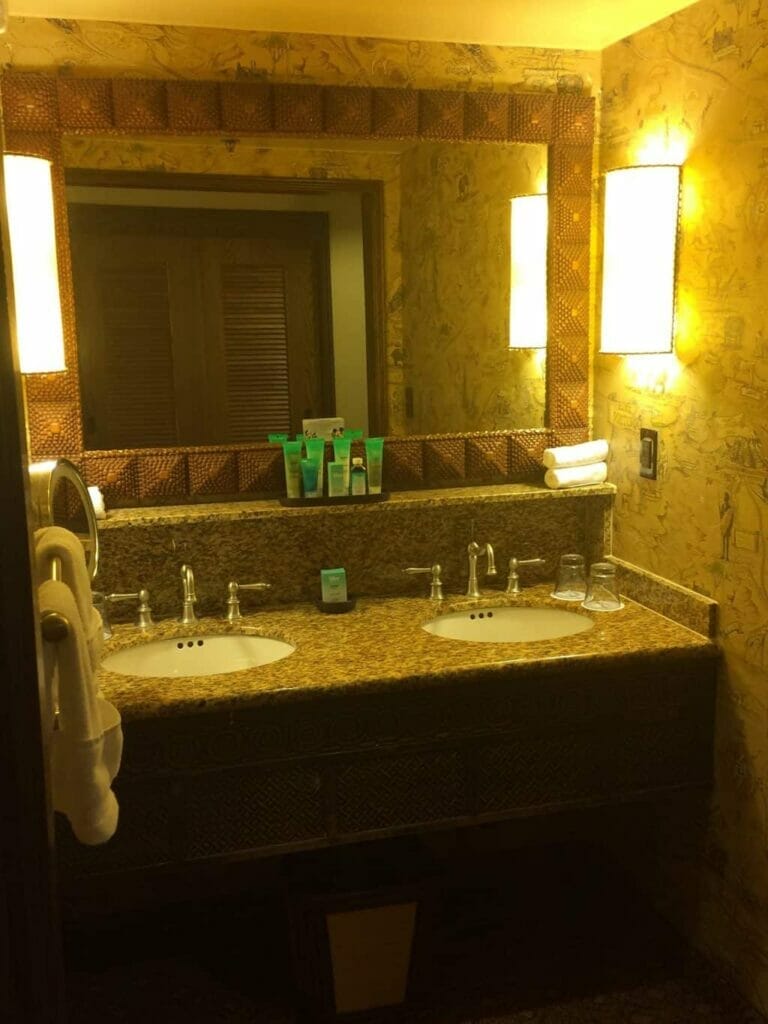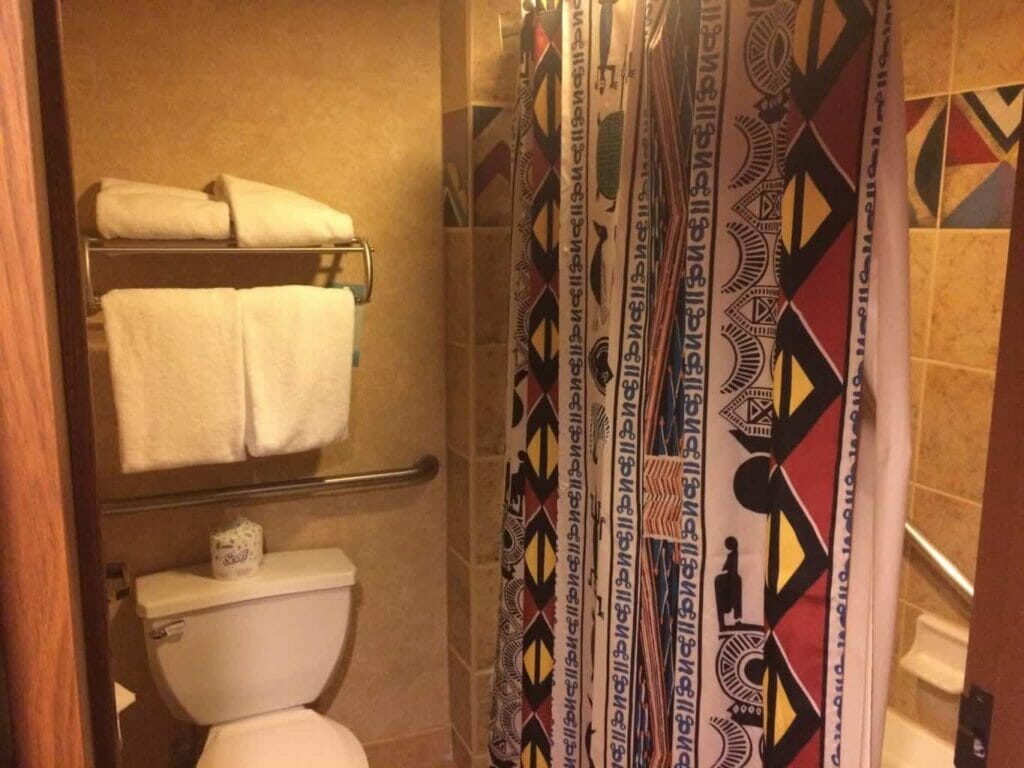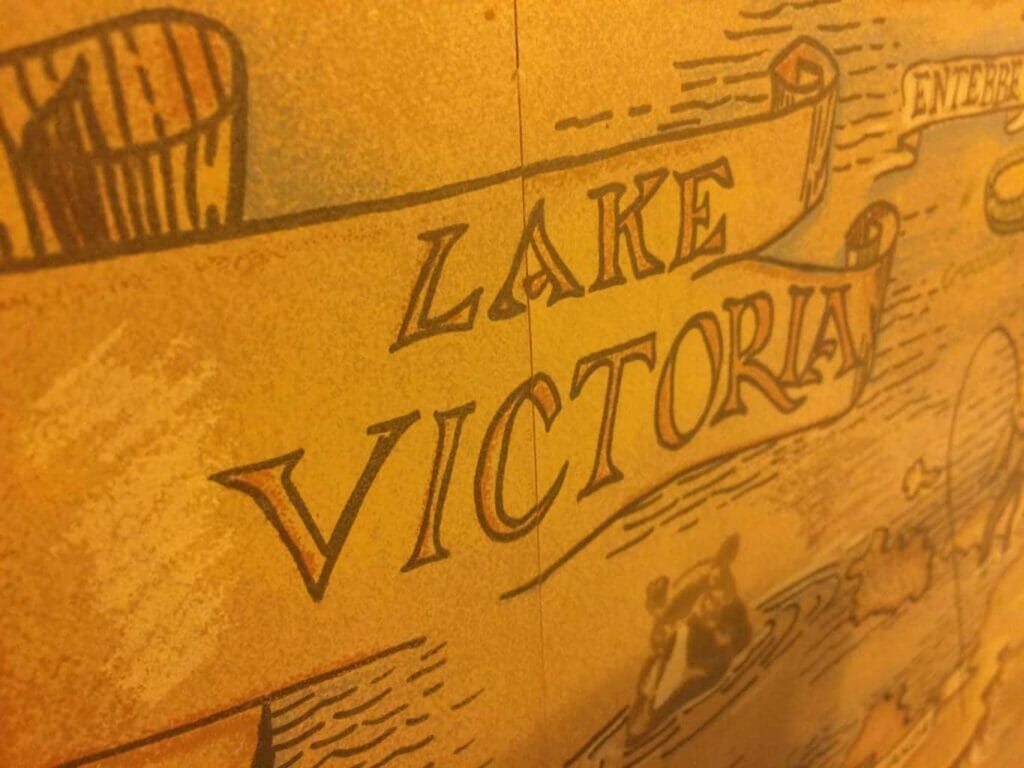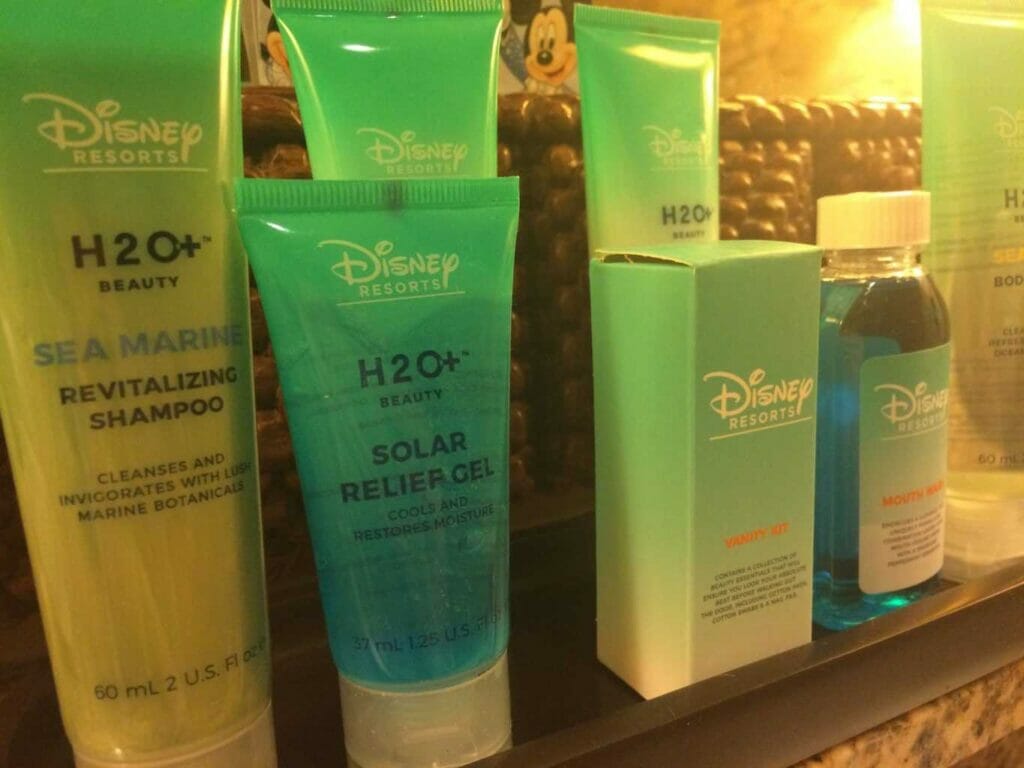 Here you can see the view from our balcony to the left, and then to the right. Heaven!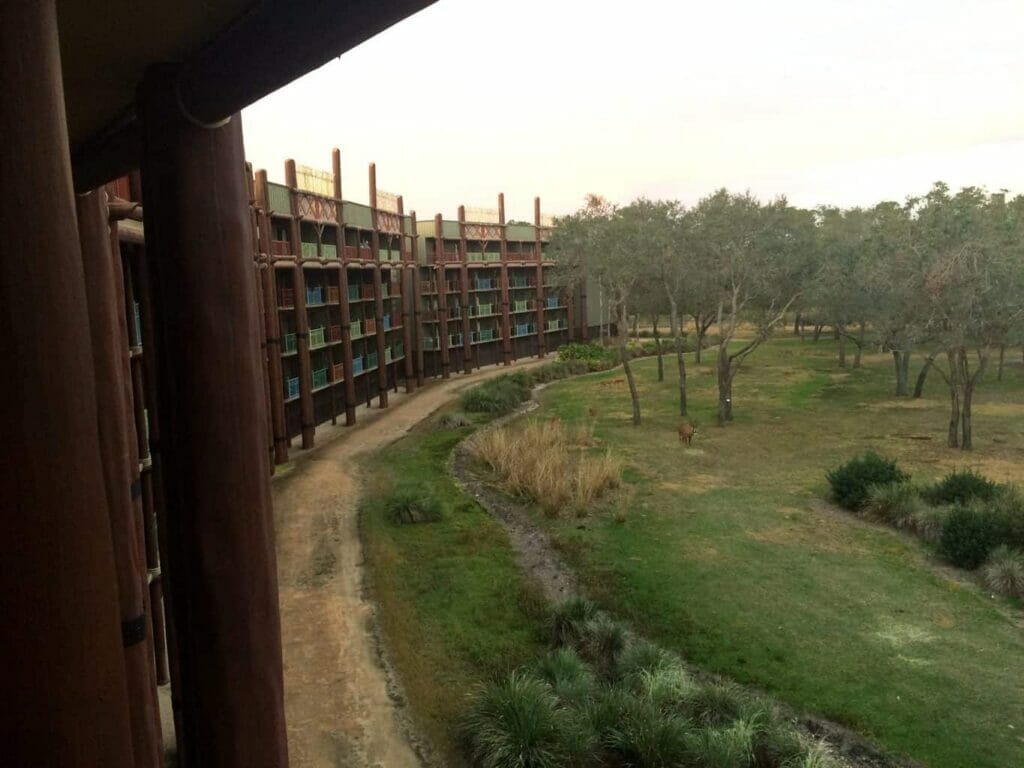 Animal Kingdom Lodge Food
Animal Kingdom Lodge has three table service restaurants: Boma and Jiko in Jambo House and Sana in Kidani Village.
Because we ate in the Club lounge for the vast majority of our stay, we didn't eat at Boma like were planning to, but I have eaten there for both breakfast and dinner and highly recommend it as one of the best restaurants in all of Disney.
It's buffet style, with a mixture of African and American inspired dishes to keep the picky eaters and the more exotic taste buds happy.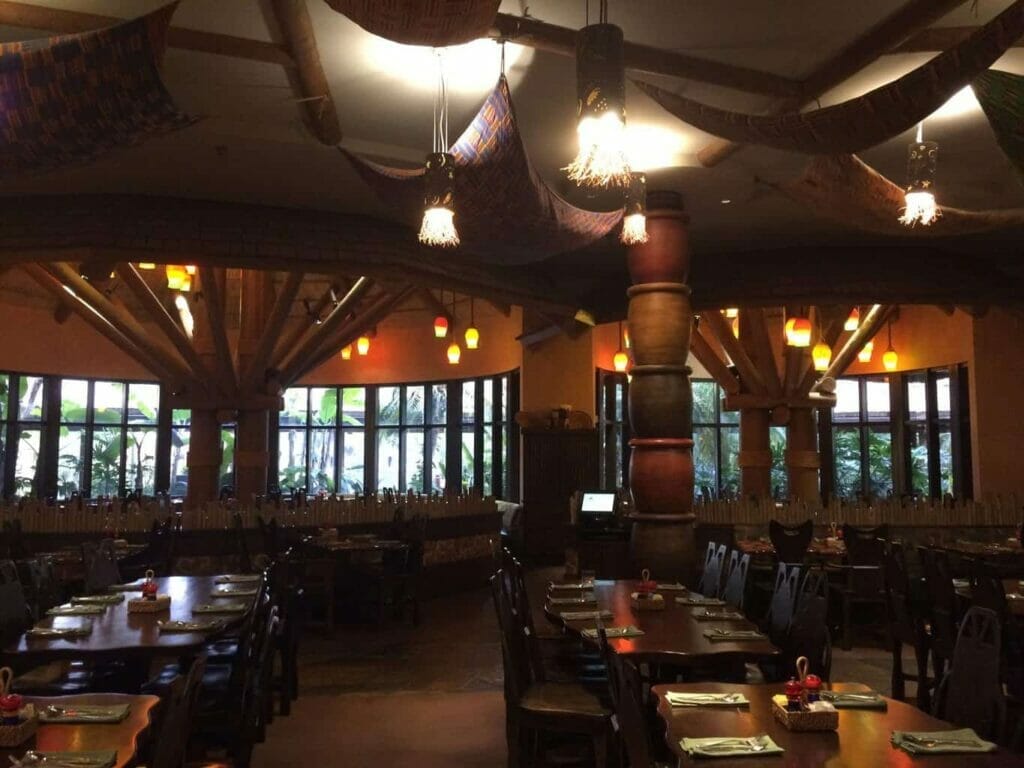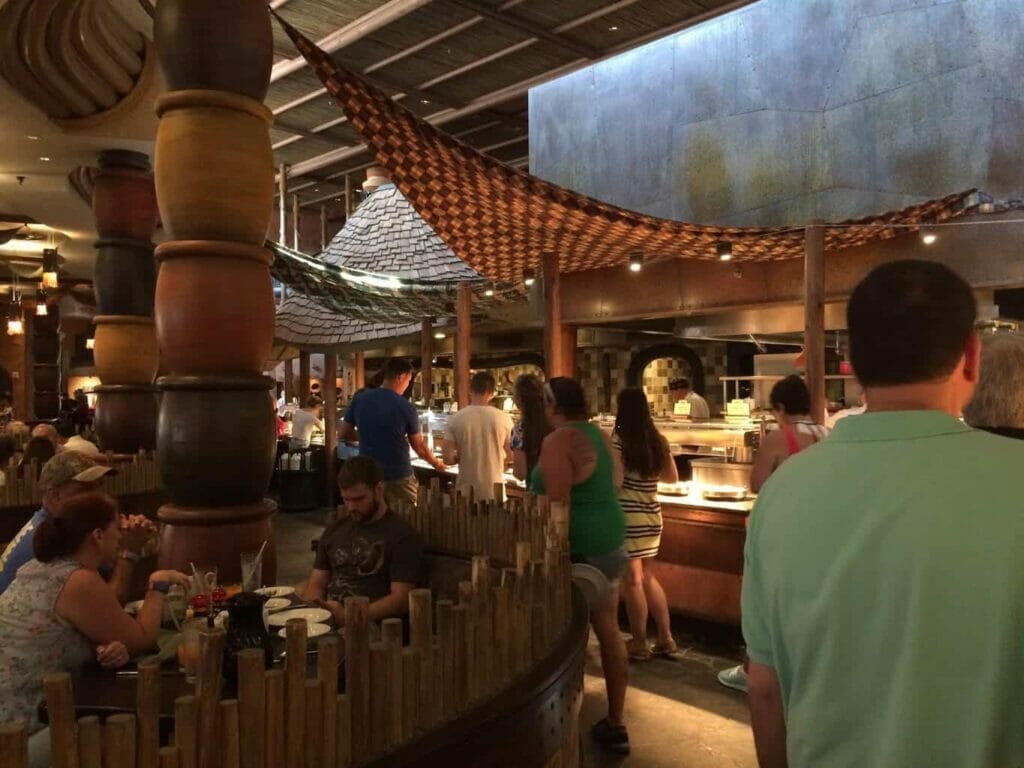 Jiko and Sanaa are both 'regular' pay-for-what-you-eat restaurants.
We went on a tour of Jiko for free as a resort activity and got to taste some of their most popular offerings and learn about its design.
If you're looking for a quick service option, the Animal Kingdom Lodge also has the Mara, which is by the swimming pool and offers a more cafeteria-style food setting which means much cheaper prices if you just want to get by.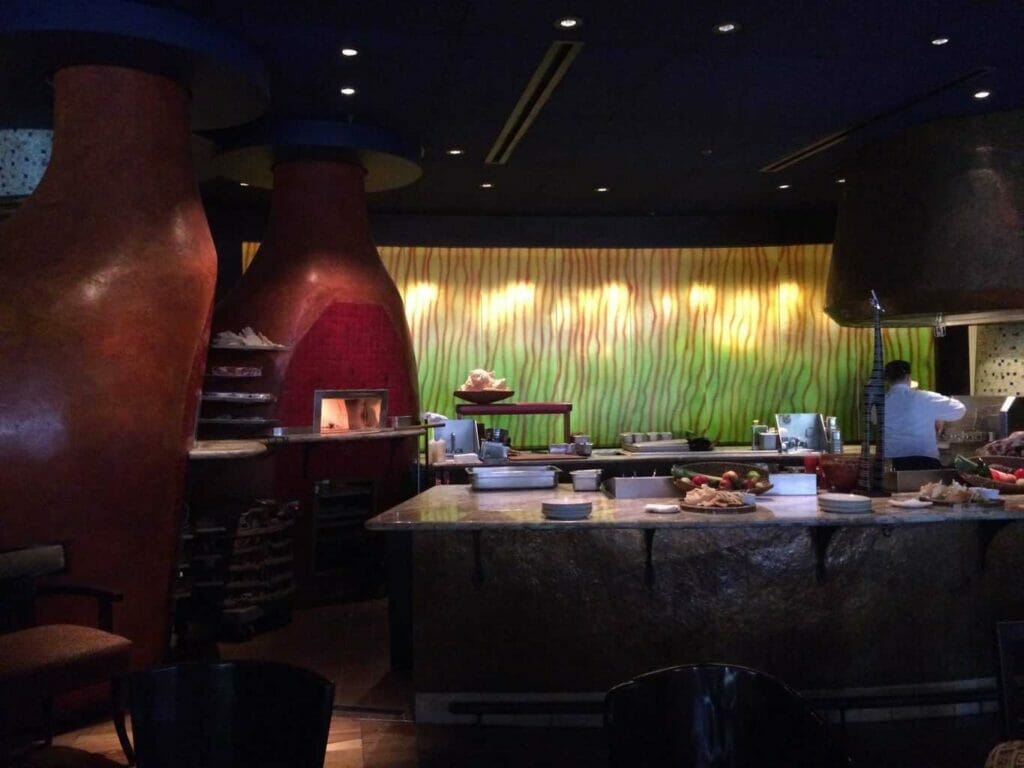 Animal Kingdom Lodge Pool
We went during a strange Florida cold spell in January and were terrified we wouldn't be able to use the pool after it had been 30-40 degrees Fareinheit the days before, but it was JUST warm enough to be swimming temperature the evening of our stay and we took advantage of it.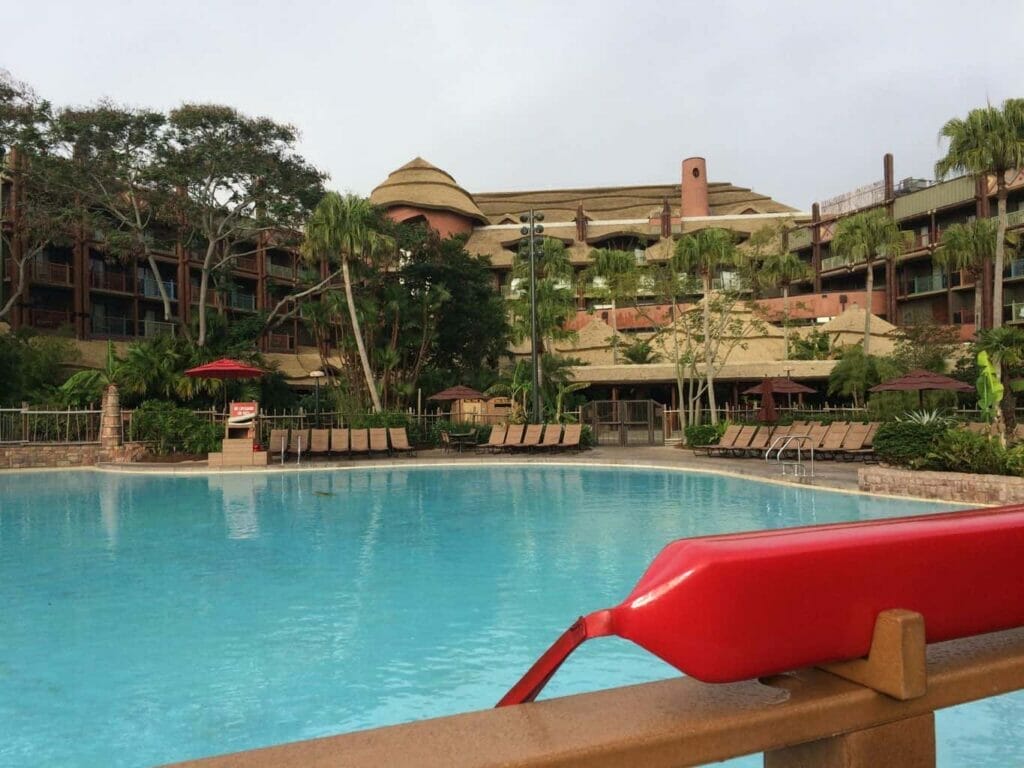 In addition to the pool, there are two hot tubs and a small kid play area for the toddlers who you don't want getting in the actual pool.
There's also a slide in the main pool, which we went down multiple times!
No shame!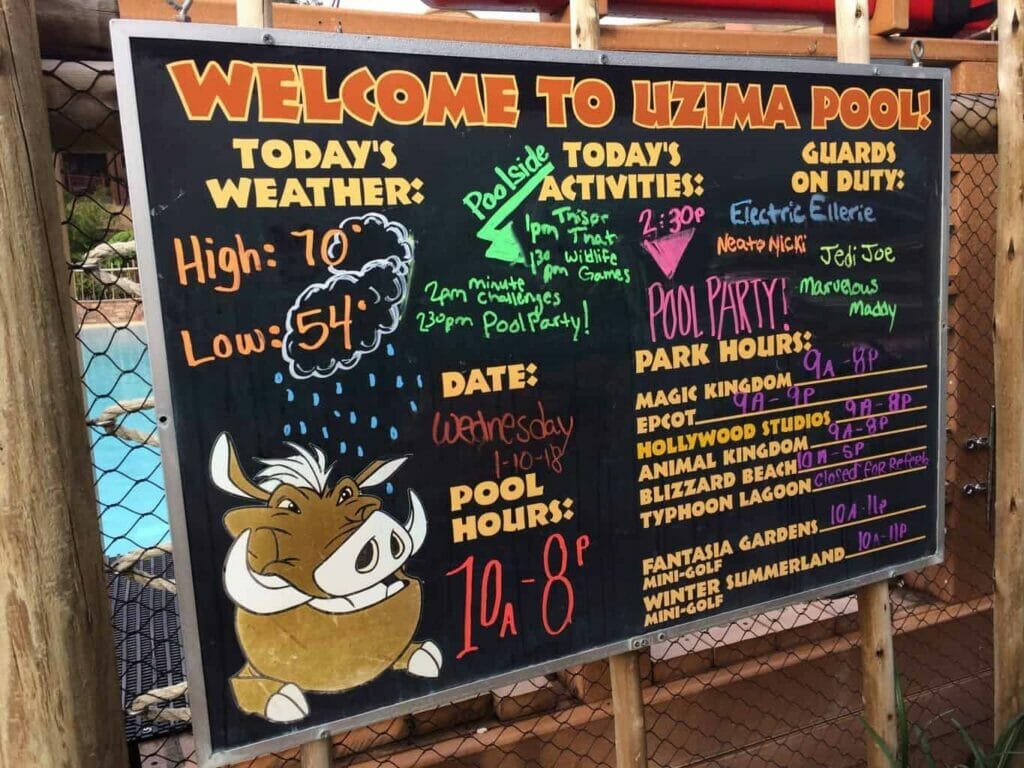 While I wouldn't have necessarily wanted a room overlooking the pool at this resort because the animals are so much better, the pool area is so tranquil that I wouldn't have minded spending an entire day here in the summer.
This is truly one of the best Disney resort for kids because of the amazing kid's playplaces and splash pads.
There's also a pool at Kidani Village, which is arguably one of the best Disney pools on property.
Animal Kingdom Lodge Extra activities
Another amazing benefit of the Animal Kingdom Lodge are all of the free things to do – and not just for the resort guests either.
Every day, there are both animal and cultural activities to enjoy all around both Jambo House and Kidani Village.
To give you a taste of what might be on during your stay, here's a list of everything we did in the day and a half we were there.
Culinary tour of Jiko and Boma, complete with tasting some of Jiko's appetizers and Boma's dessert options.
Watching the flamingos be fed in the morning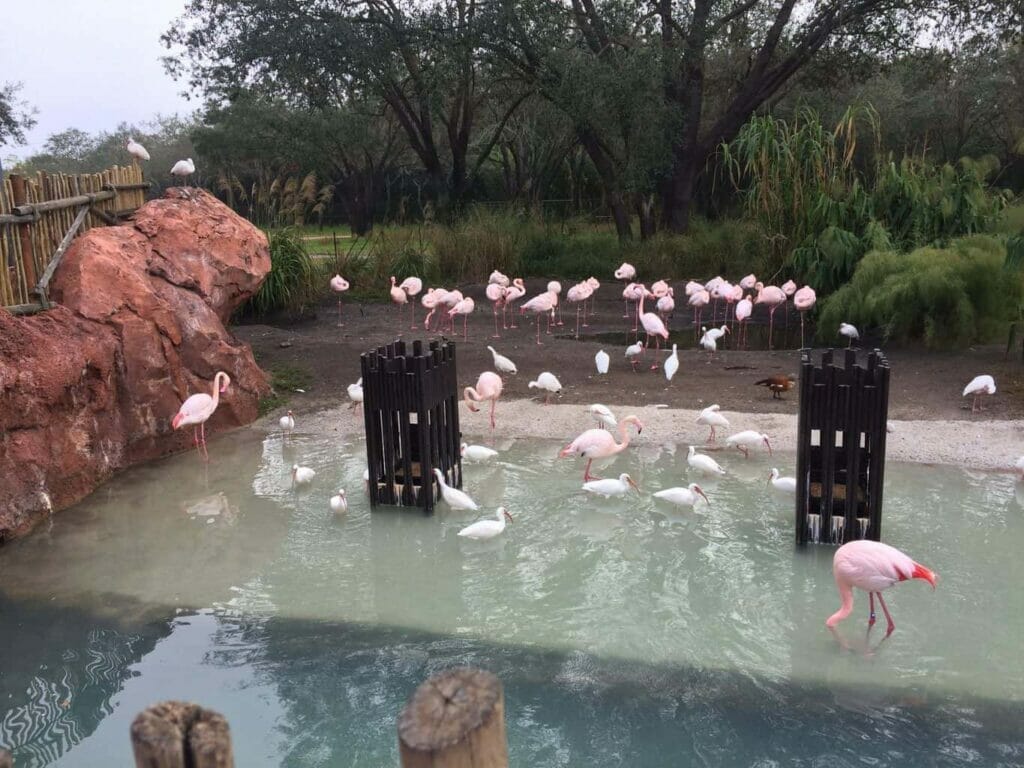 Storytelling by the outdoor fire
A design tour of Kidani Village, which was a comprehensive tour of almost every design choice in the lobby and which African country it's inspired by
Parade through the lobby, where the kids (and adults) can grab a drum and chant some African chants throughout the lobby
Watching the animals with night vision goggles
This was maybe a fifth of everything that was on offer, so make sure to read your activity calendar (given at reception) thoroughly to make sure you don't miss anything!
You can also check out the Disney Vacation Club representative to sign up for a DVC tour, which often includes extra Fastpasses and gift cards!
Animal Kingdom Lodge Transportation
Getting to Animal Kingdom Lodge by car was super easy, and parking at Jambo House is all outside of reception so you can't get too lost!
We find it much easier to dump the car and use Disney transportation while we are there (no one has to worry about driving and it keeps us in the "Disney bubble."
But if you wanted to use your car while you're there (check out the best prices on rental cars here,) it's not too much further a walk to your car than it is to the bus stops, so drive away!
As far as the buses go, we took one to Disney Springs about mid-morning on our second day and found these signs very helpful.
There was also a cast member on hand who helped let us know when one of the other buses had changed to Disney Springs and made sure we got on it.
We waited for maybe 10 minutes, and then we had the bus to ourselves to Disney Springs.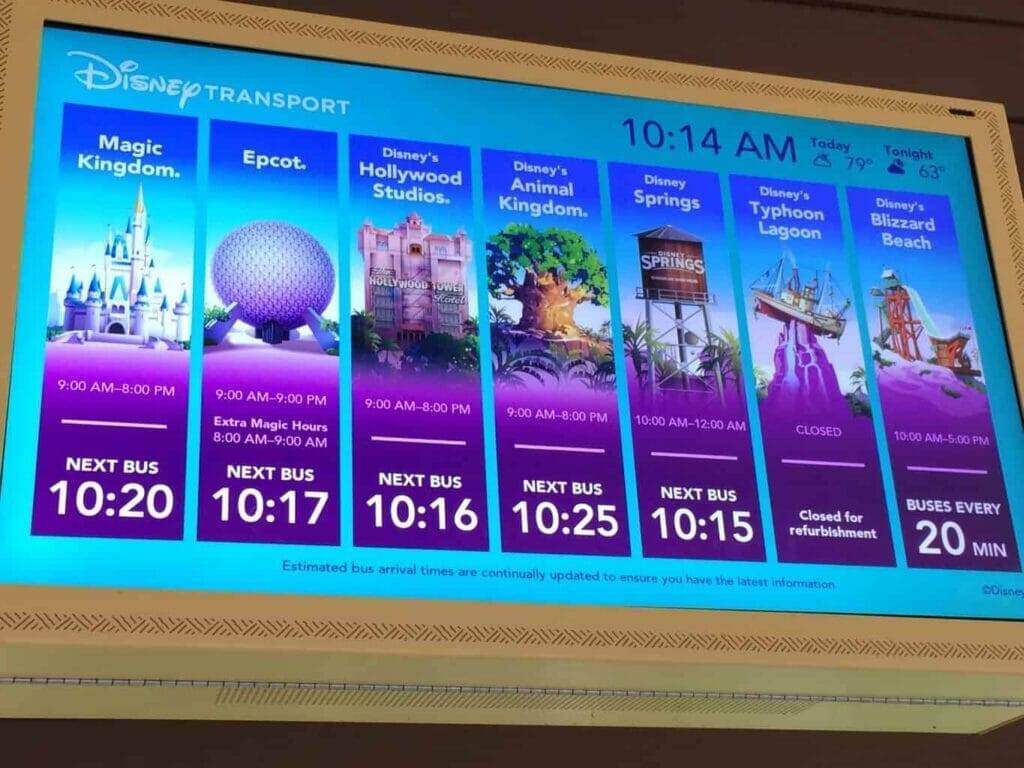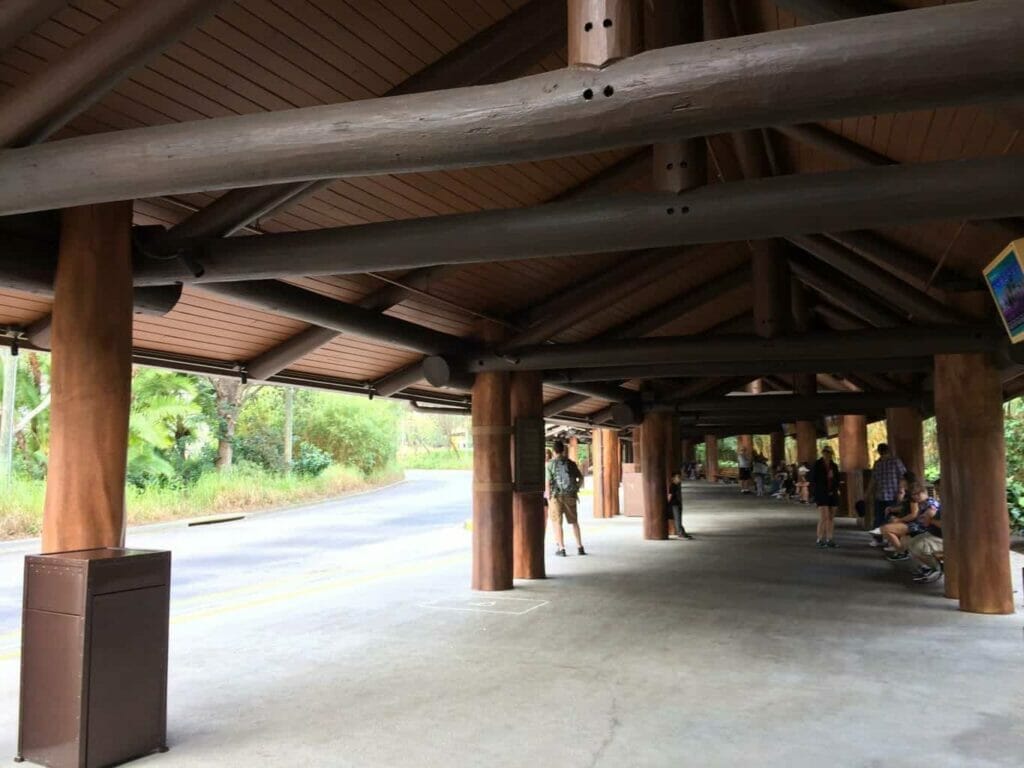 I have been using the Disney bus system for years, and there are going to be hit and miss times, but overall it's what we rely on.
The closest park to Animal Kingdom Lodge is, surprise surprise, Animal Kingdom.
If we had a reservation for a very expensive activity that couldn't be changed or we couldn't turn up a few minutes late, we would make sure to be at the bus stop very early or we would take a car or an Uber on site.
Animal Kingdom Lodge Theming
One of the most important things to me when staying on Disney property is the theming.
It's not a secret that you can stay in nicer hotels than many Disney Deluxe resorts for much cheaper if you stay off-property, but you're not going to have giraffes roaming outside your window.
The theming of both Jambo House and Kidani Village is absolutely stunning.
In addition to its lobby, Jambo House has beautiful outlooks across the resort and outdoor theming to compete with the best of them.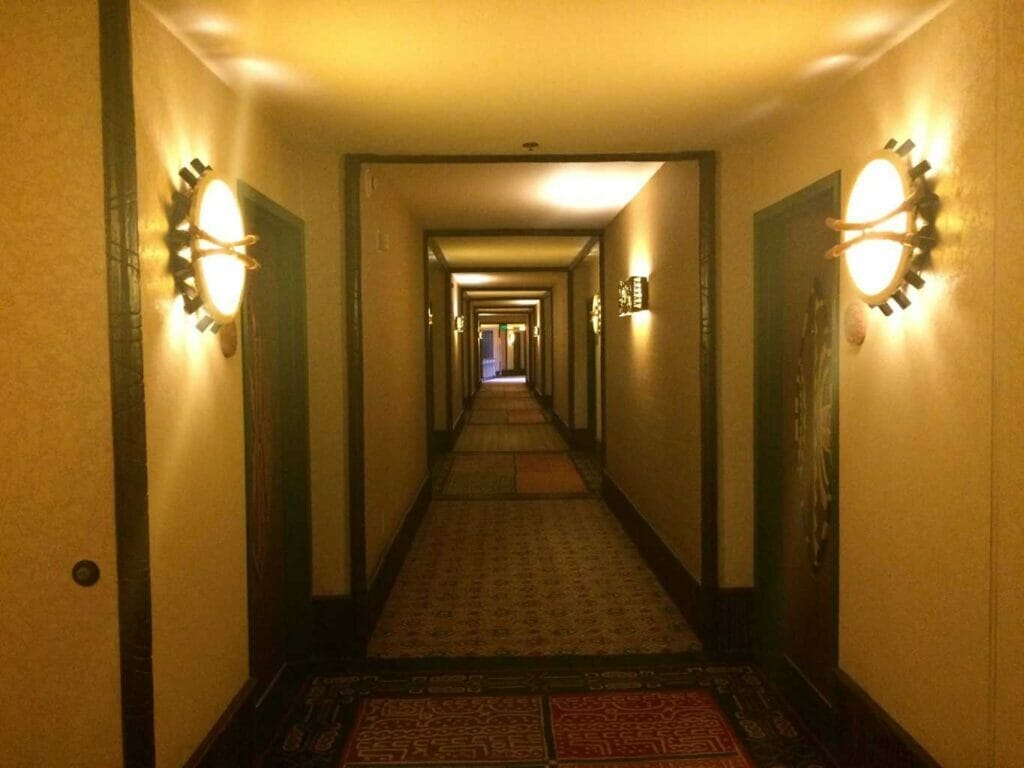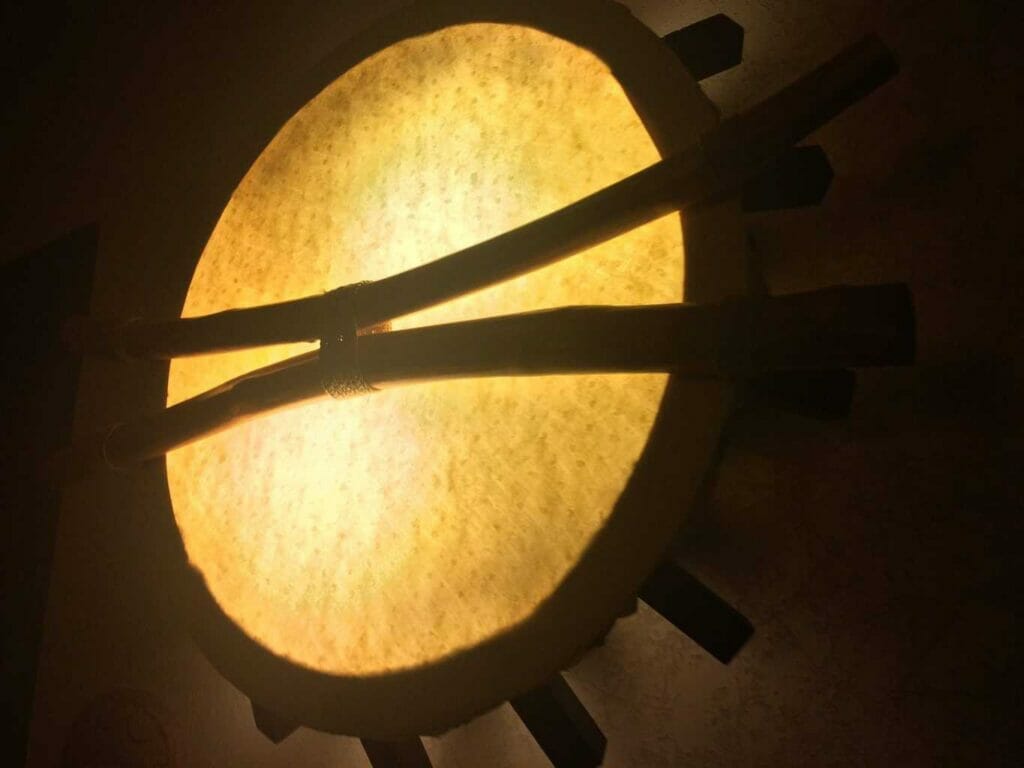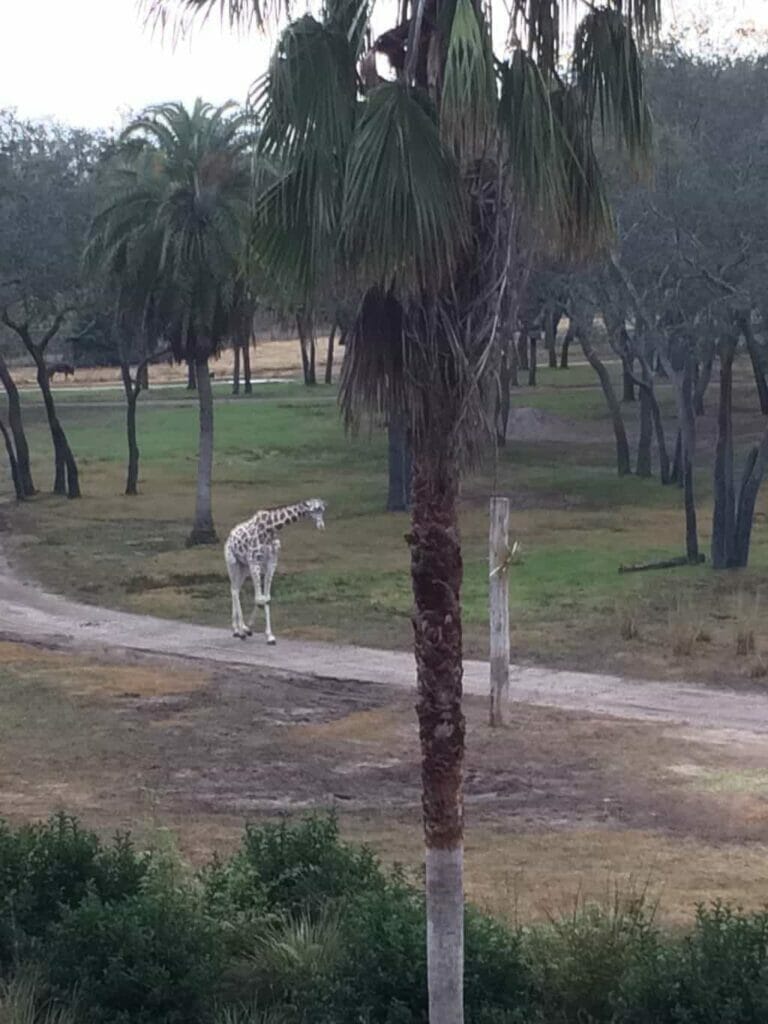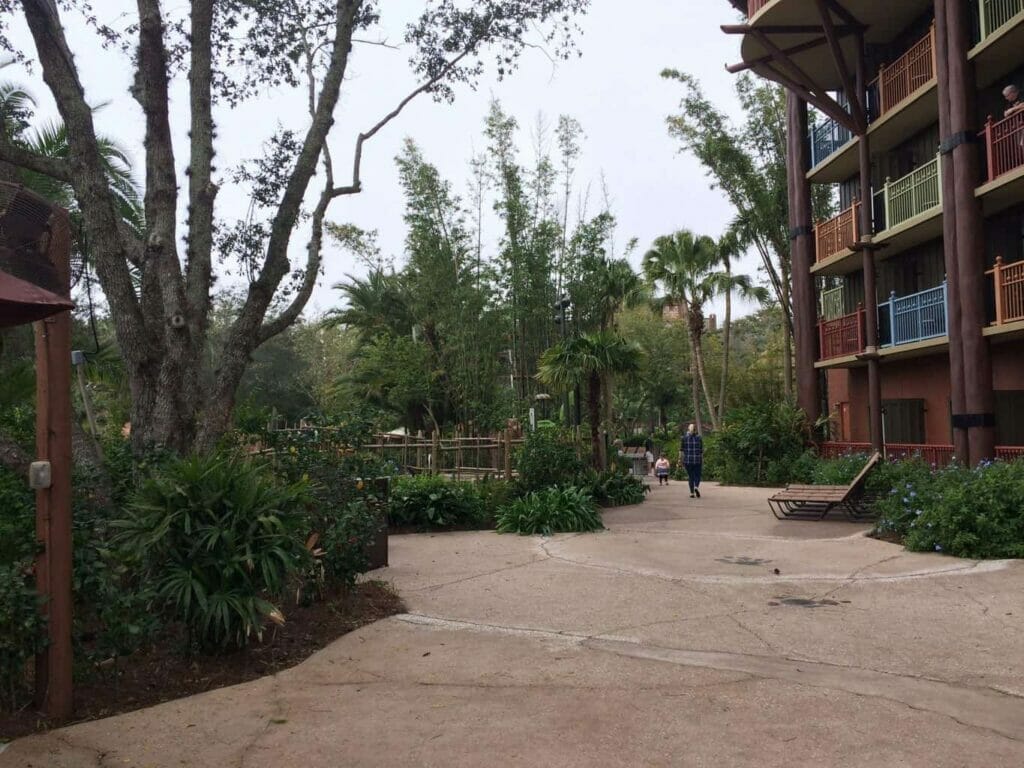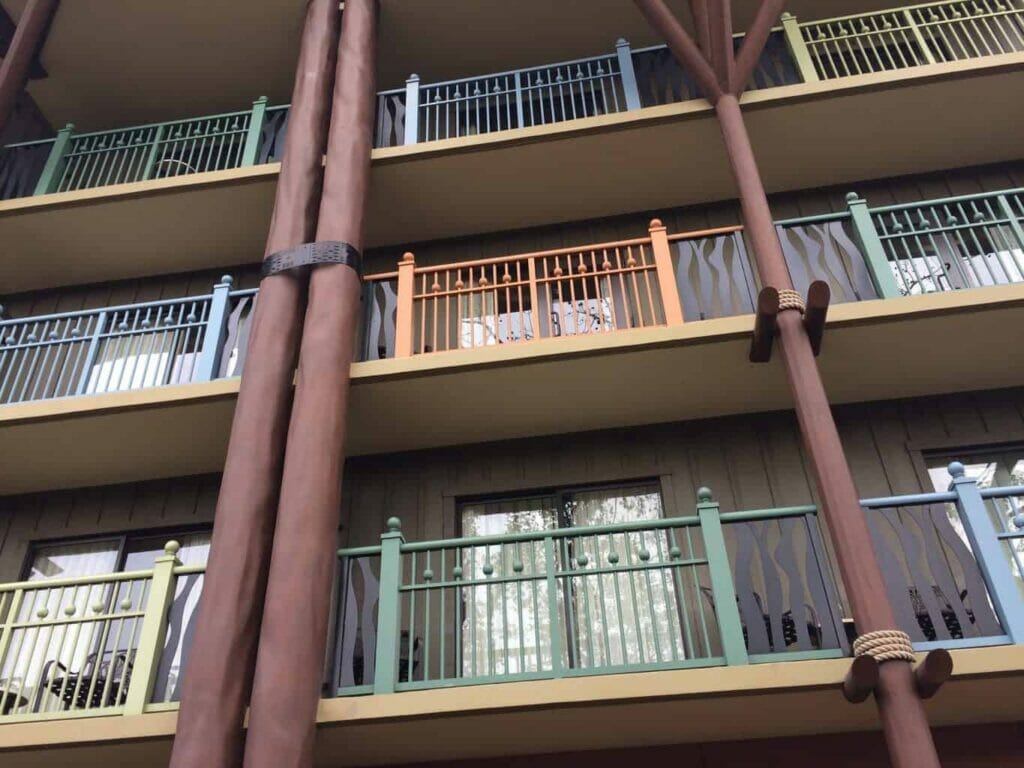 Kidani Village's theming, too, is fantastic.
I LOVE these lamps outside the door – they stay lit all of the time, as a light on in a home in an African village means that visitors are welcome.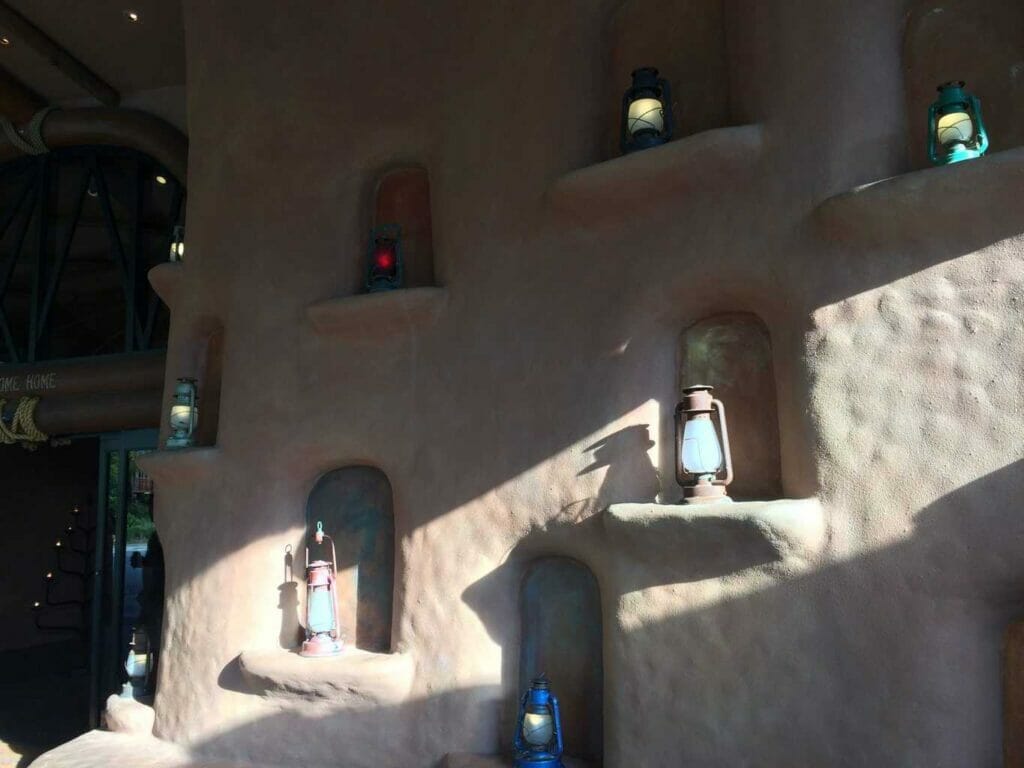 Take a look at the other gorgeous views to be found around Kidani Village.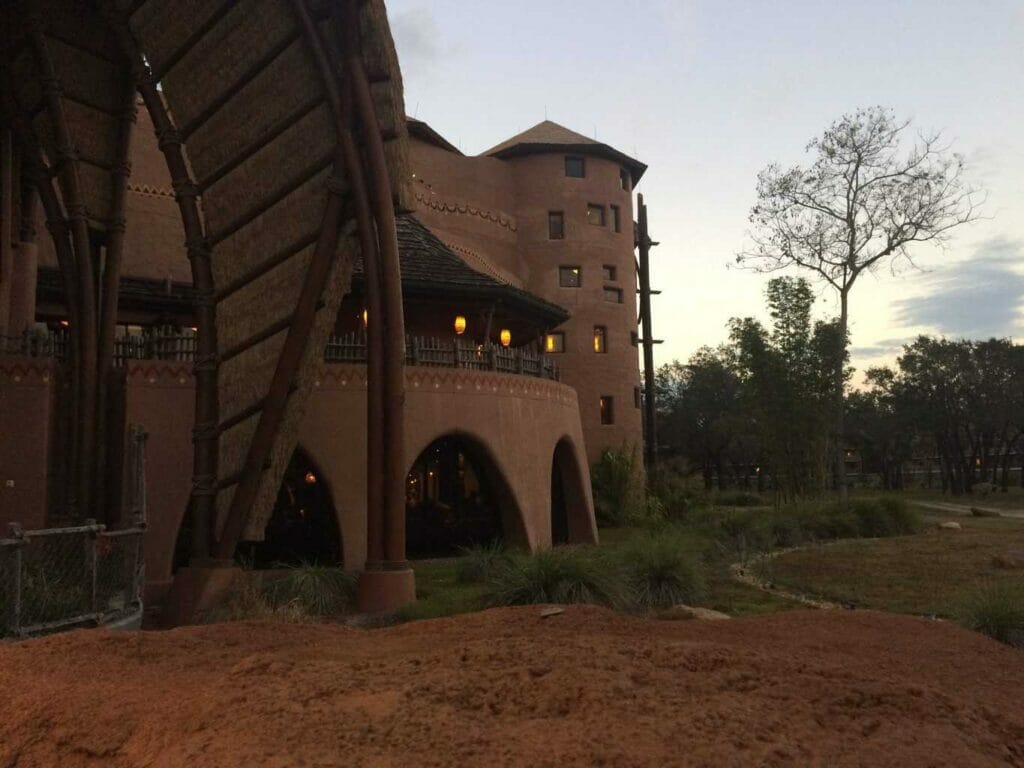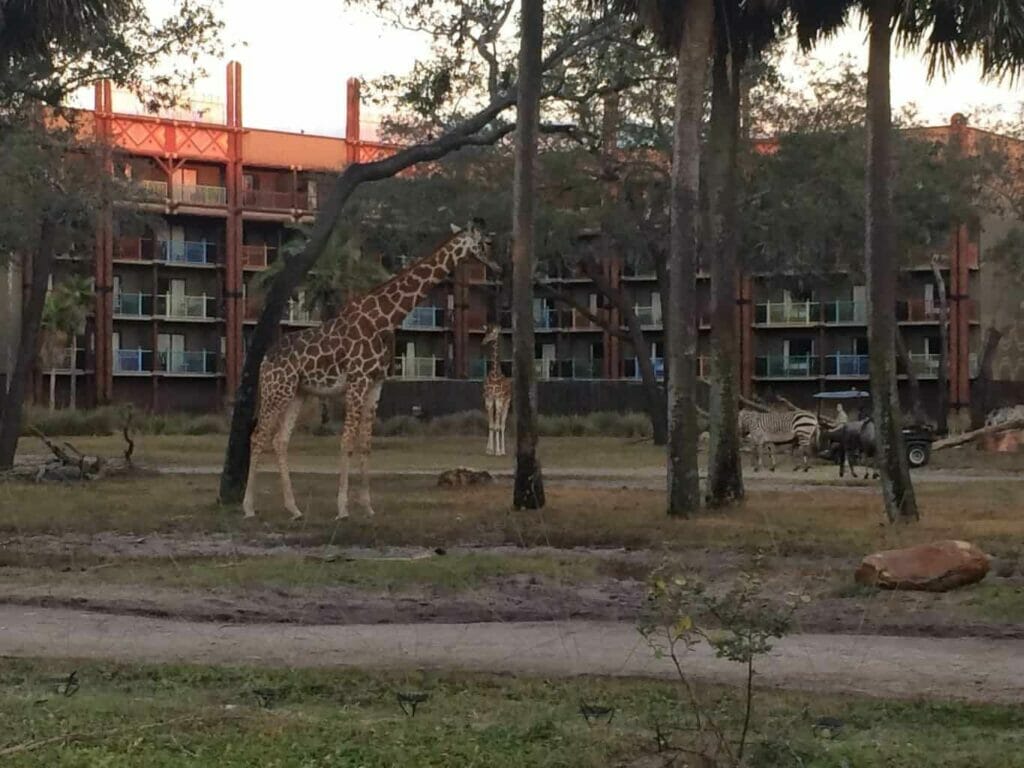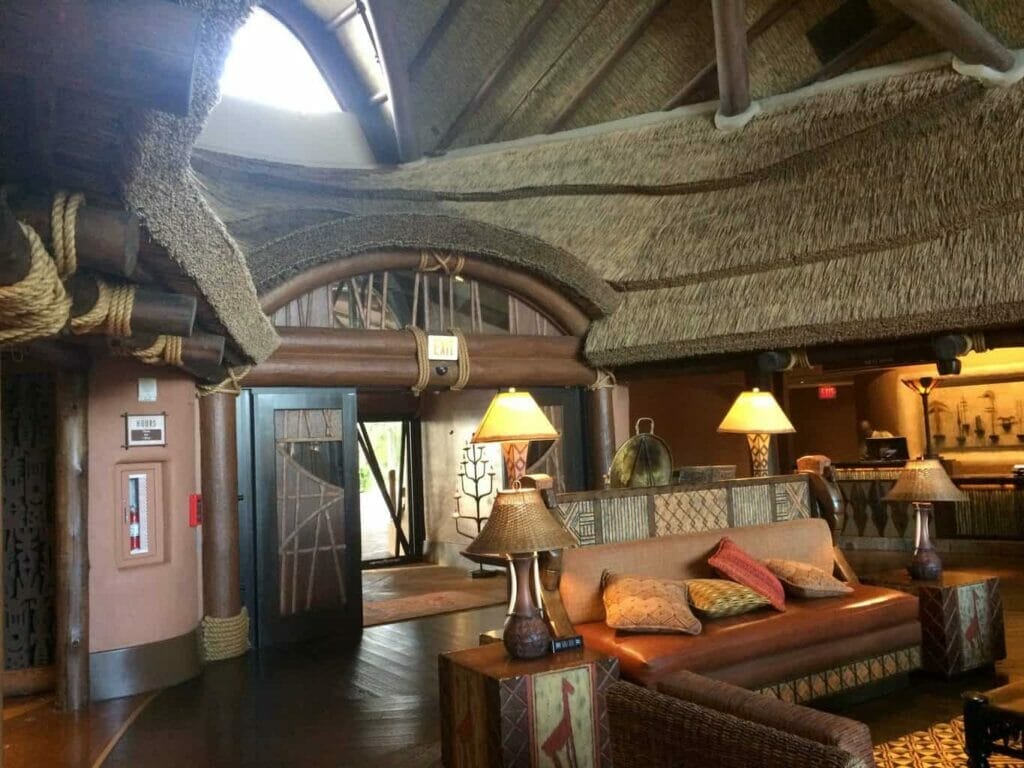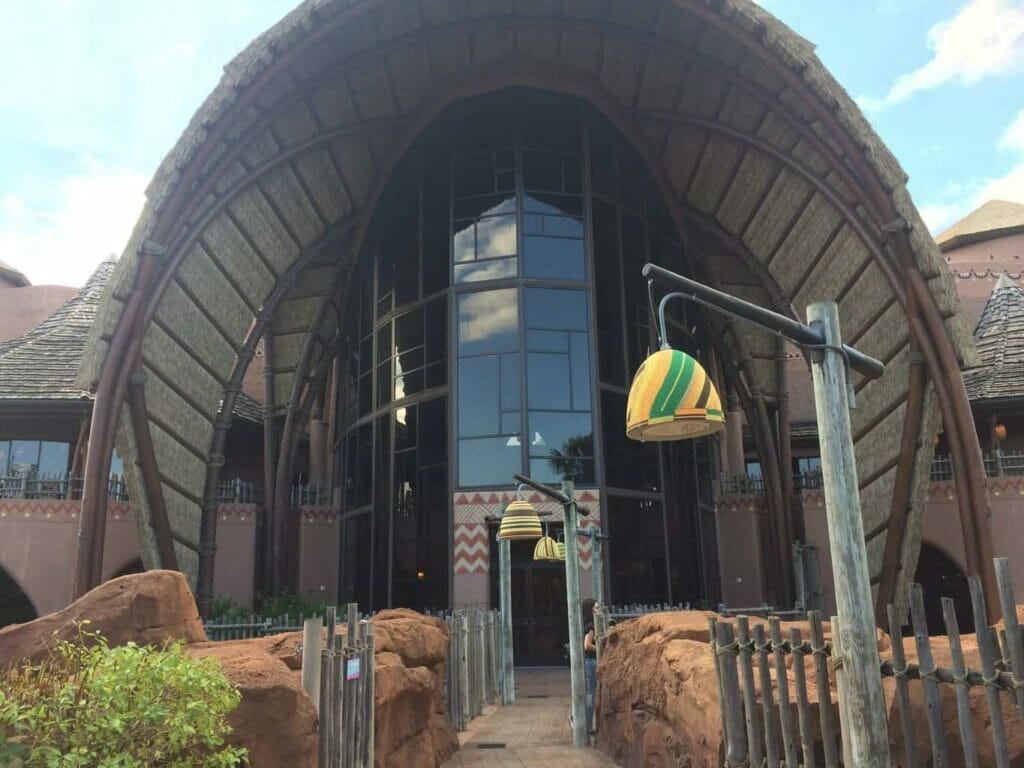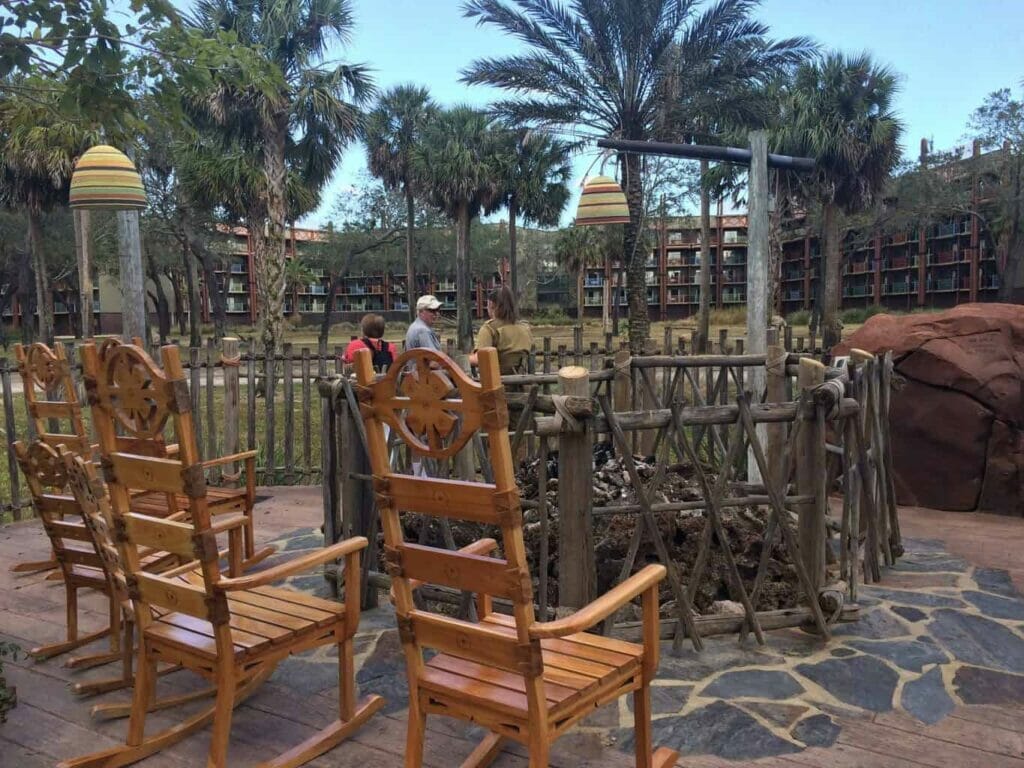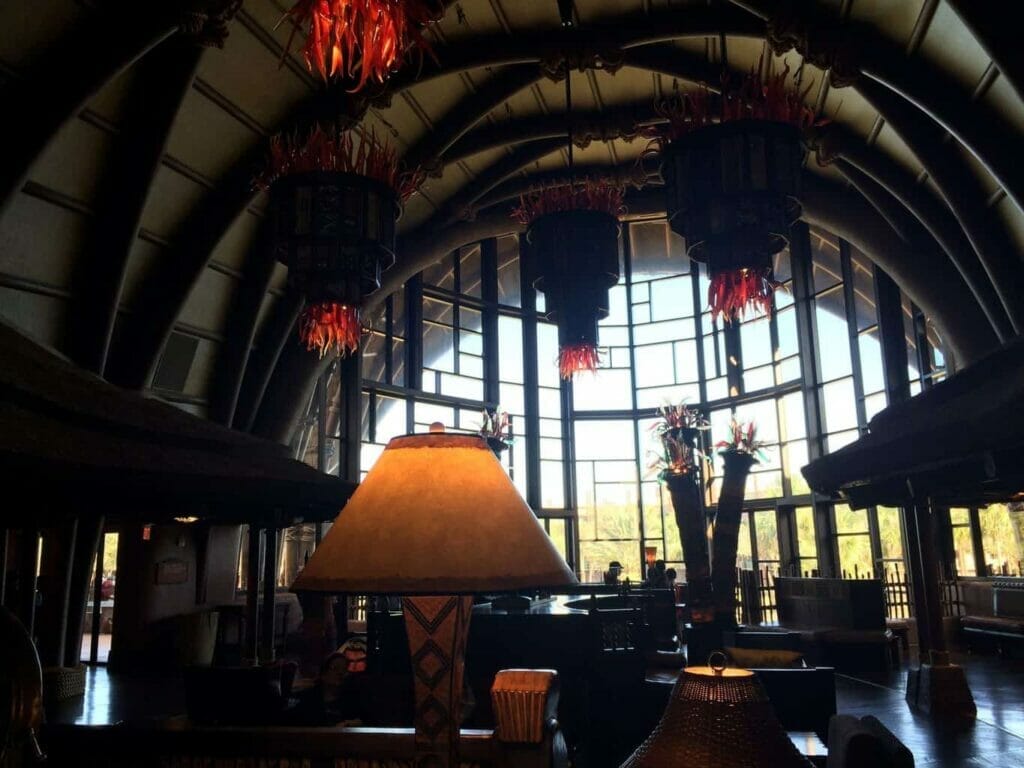 Get the All-American Travel Secrets!
Don't miss out on America's hidden gems!