Whether you've already booked or you're still deciding, I'm here to tell you all about the AMAZING things to do at Disney's Animal Kingdom Lodge (and don't forget my story on how we got upgraded to Club Level at this resort).
People often talk about resorts in terms of their rooms, layouts, and restaurants (in fact, I do too in my Animal Kingdom Lodge review), but I think it's time to really get across how incredible the activities and events are at this one-of-a-kind Disney Deluxe resort.
Please note that some of these tours are temporarily unavailable and have not yet returned to AKL, so make sure to get the full schedule from the resort desk during your stay.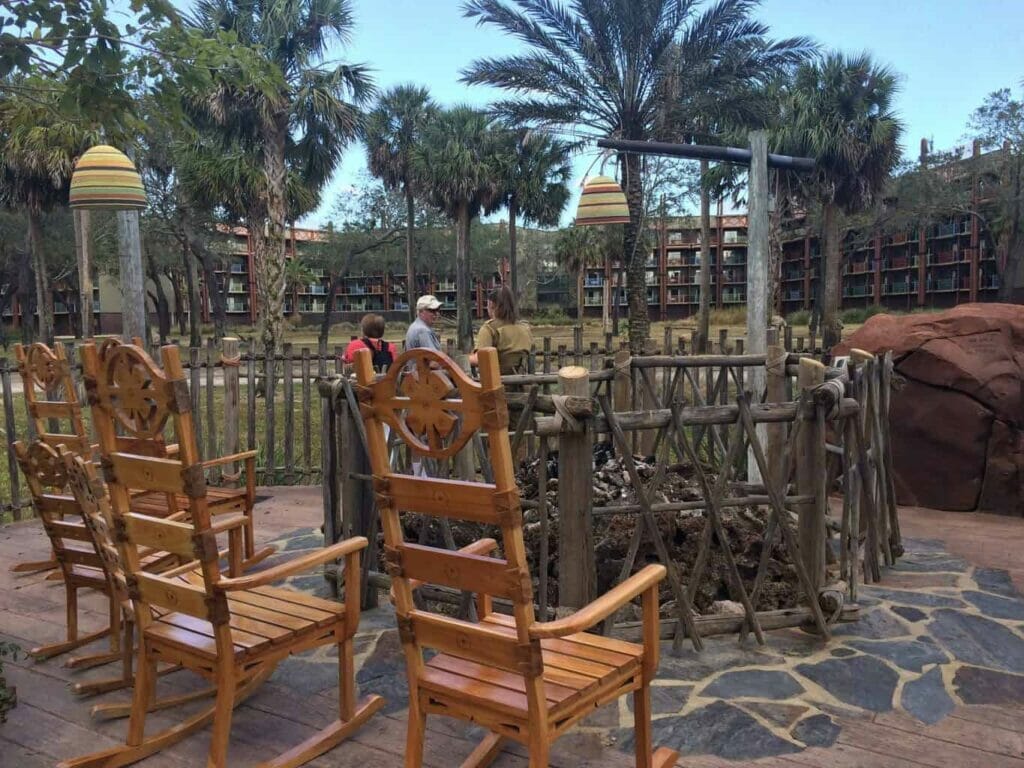 Want insider Disney tips from an expert?
Join 4,000 others in weekly guides to Disney's hidden secrets, gems, and money-saving tips!
Pssst – this printable Disney scavenger hunt is amazing
Since you're already looking up Disney guides, I just wanted to make sure you knew about this printable Disney World scavenger hunt created by a lifelong Orlando native and Disney World fan.
There are over 60 challenges with a full answer key and both Family and Grown Up versions and a bonus Disney Springs hunt for your non-park day!
Okay, so everyone put on their adorable Born to Be Wild Disney shirts and Lion King ears and let's get going!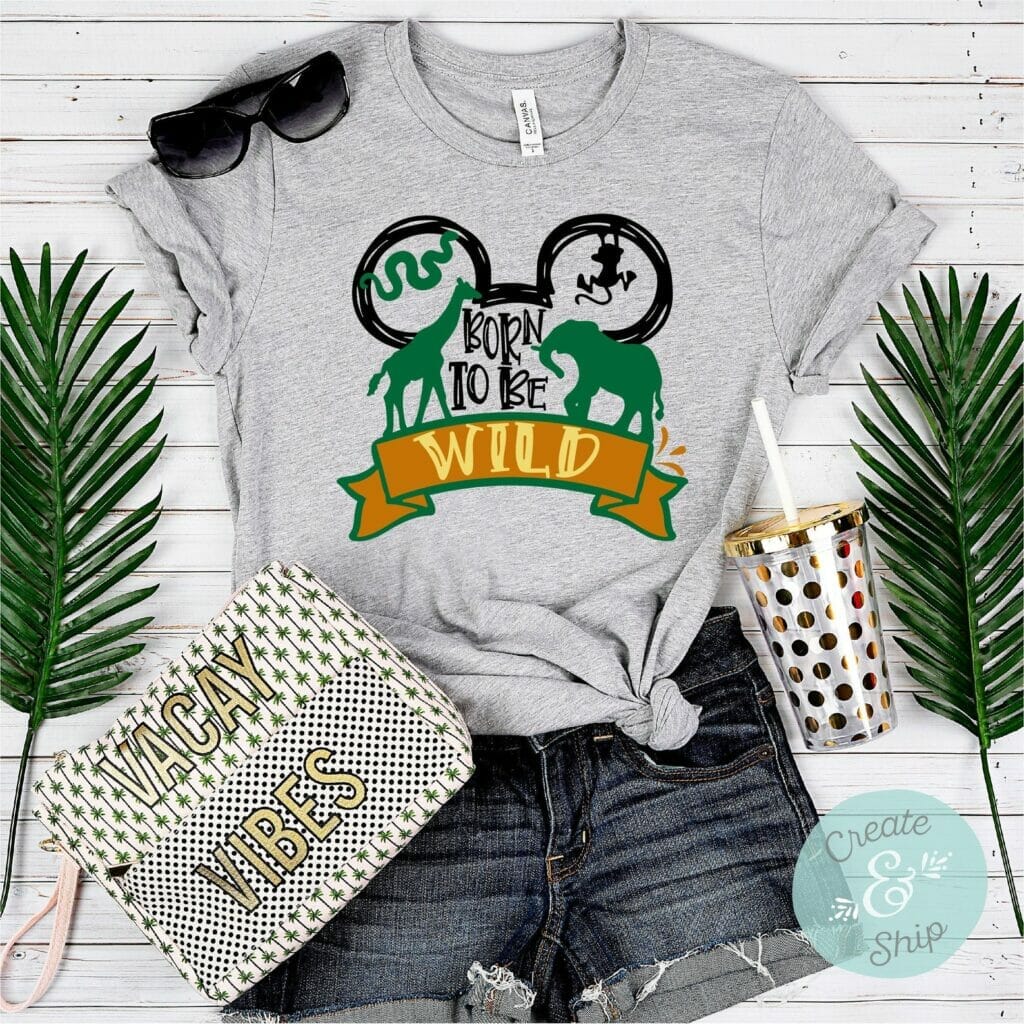 The beauty of the majority of things to do at this fantastic resort are that most are free, including some of the best free things at Disney World.
I mean, you've paid basically half your salary to stay there, so they better be!
The types of events range from crafts to tours to games to animal spotting, but I thought I'd highlight a few of my (free) favorites first, and then we'll get into the paid things to do at Animal Kingdom Lodge.
Keep in mind that most are open to everyone, including day guests, but some, like using the pools, are only open to those staying on property.
If you're not sure if an event at Animal Kingdom Lodge is open to you, just ask at the front desk and they'll be happy to help.
1. Food tour of Boma and Jiko
This tour includes food sampling and is completely free, so we were all over that.
It takes about an hour and you start in Jiko late afternoon (usually around 4pm).
First, you are taken through Jiko and the cast member explains the design and what authentic African aesthetic you can find in the restaurant (hint: all of it).
You then get to taste some of the bread and dips and ask the chef about them.
From there, you are taken into Boma, just across the hallway, where you get another tour of the interior of the restaurant and the chance to learn about the reason for the restaurant's name and how the design reflects that.
Then, you get to try one of Boma's most popular desserts, which is the "zebra dome."
Some Disney fans love zebra domes so much that I'm not convinced they wouldn't trade their first born for them, so you should definitely give them a try.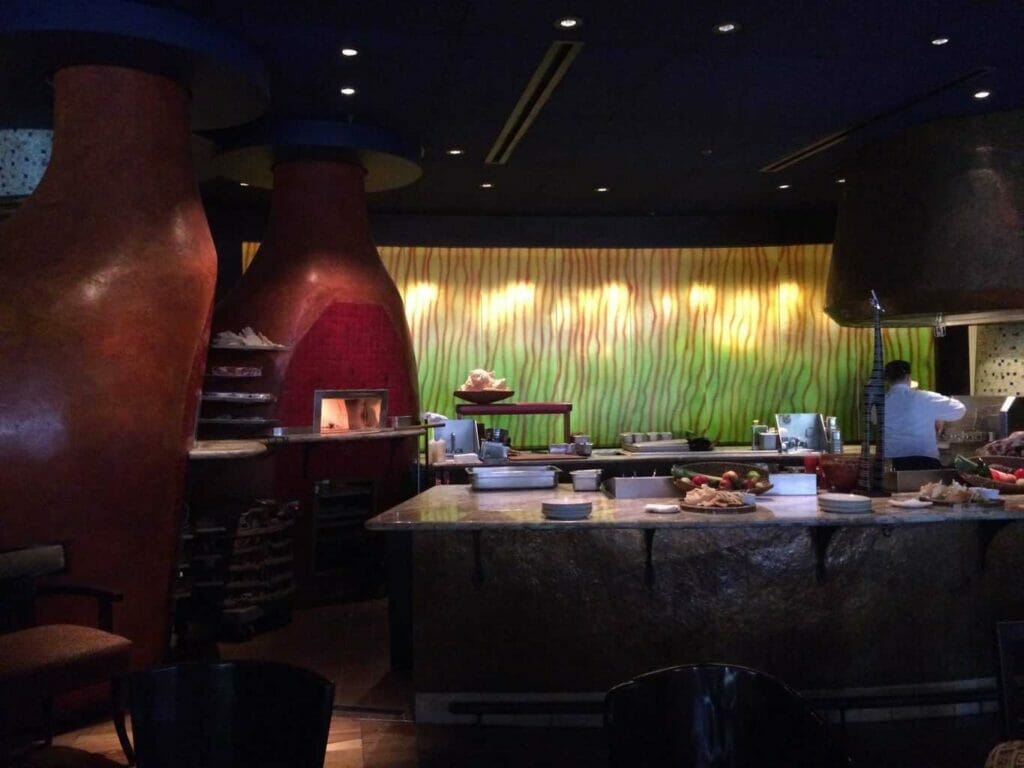 2. Story-telling By the Fire
One of my favorite parts of the atmosphere at Animal Kingdom Lodge is the roaring fire on the back patio.
Especially when there is just a slight chill in the air in the fall or winter, it provides a really nice heat and casts amazing light over the rest of the resort.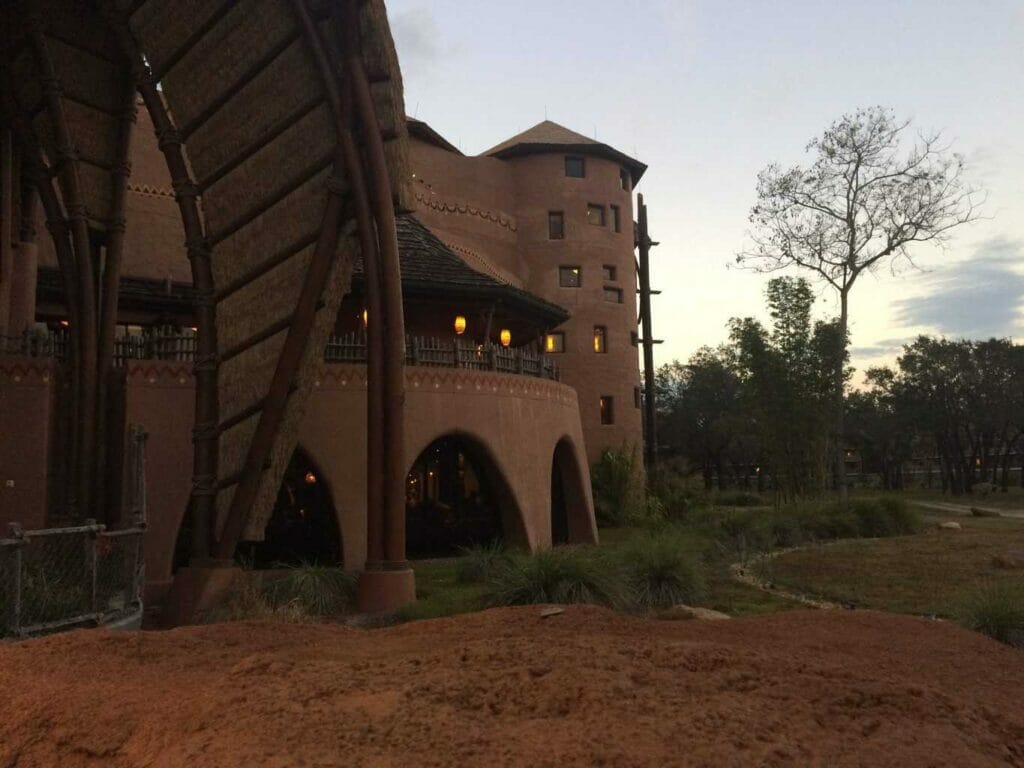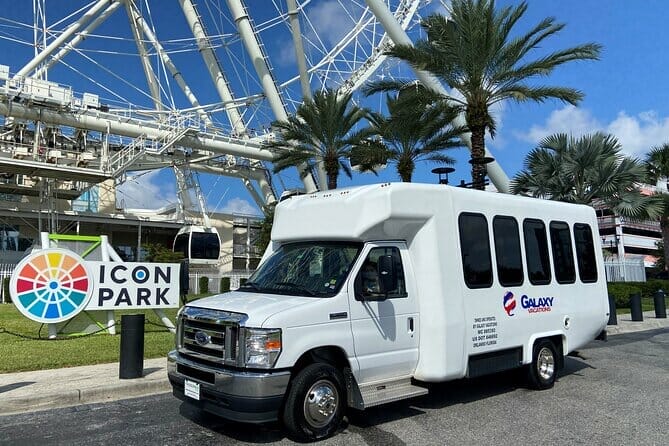 🚌Not renting a car in Orlando?
My favorite shuttle to get from the Orlando airport directly to Disney World is this one with a ⭐⭐⭐⭐⭐ rating.
3. Cookie Decorating
A great way to get to enjoy the beautiful décor in Sanaa without actually having dinner there is to bring your kids to the cookie decorating workshop that takes place in the afternoon.
The kids get to sit and decorate their own cookie to eat or take home with them, while the adults can help or make new friends with other Disney-going families.
And also what kid doesn't love a cookie?
4. Bio Block
There are quite a few activities that cater to kids and involve other type of craft making or working with materials to learn about the animals.
The animal building blocks exercise helps them learn about what the animals do for fun and what kind of toys and games they need to stay entertained and happy on the savanna.
5. Join the "Primal Parade"
This was one of the cutest things I've ever seen for the kids to participate in!
Basically you meet at the gift shop where they get little drums to play on while following around one of the cultural representatives through the lobby singing an African song (loudly!).
It turned the heads of everyone who was busy trying to have a relaxing moment in the lobby, and there were smiles on all of the kids faces as they paraded around and had all of the spotlight on them.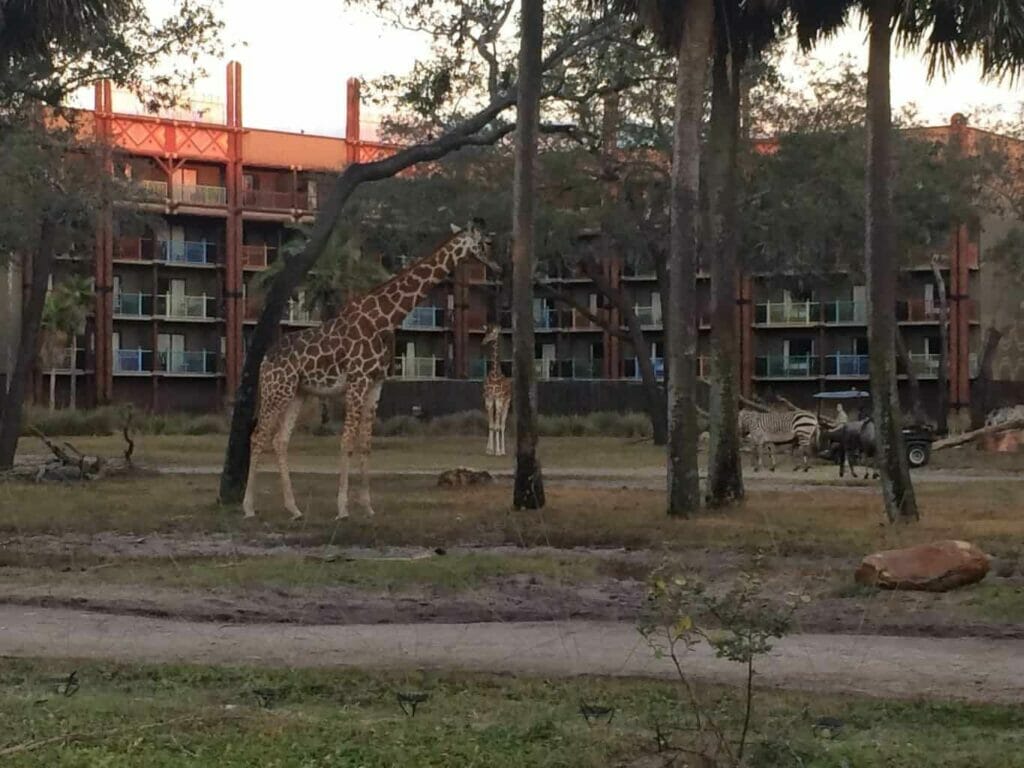 6. Wine Tasting Tour
For a small per person charge, adults can indulge in a wine tasting tour and try some authentic African wines at Animal Kingdom Lodge.
A guide will be on hand to help explain where each comes from and where it is served on property.
7. Tour of Kidani Village
Our tour took about an hour and a half and starts in the Kidani Village lobby.
From there, your guide takes you inside the resort, next to the savanna, and down the hallways to show you the authentic African art and explain the building process that Disney used to make the resort feel as much like Africa as possible.
If you love knowing more about the behind-the-scenes at Disney, the tour of Kidani Village is just for you.
8. Dine with Animal Specialists
This event, only offered on select days of the week, allows you to have a chilled out experience while enjoying a four-course dinner in the company of animal specialists who interact and care for the animals in the savanna.
Children above the age of 8 are allowed, but I think this makes an awesome couple's experience.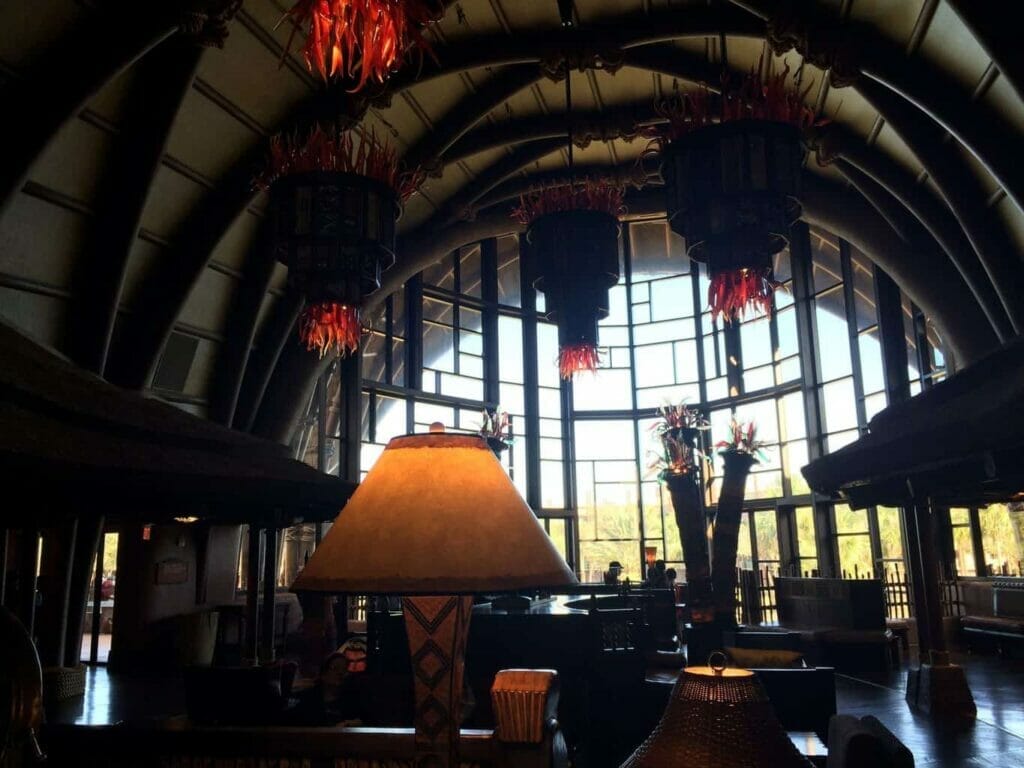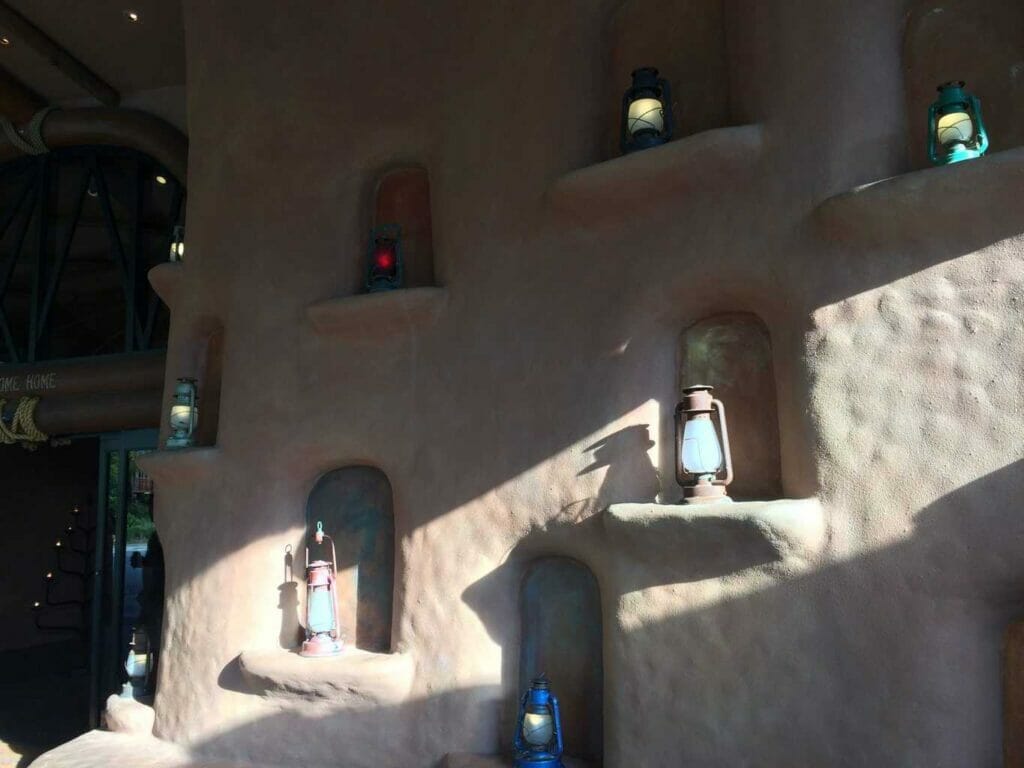 9. Animal Kingdom Lodge Pool
One of the best parts of any Deluxe resorts is of course the pool!
Both Jambo House and Kidani Village have their own pools, though the Uzima pool at Jambo House tends to be a bit more crowded than the Samawati Springs Pool in Kidani Village.
There are slides at both of them, as well as Jacuzzis.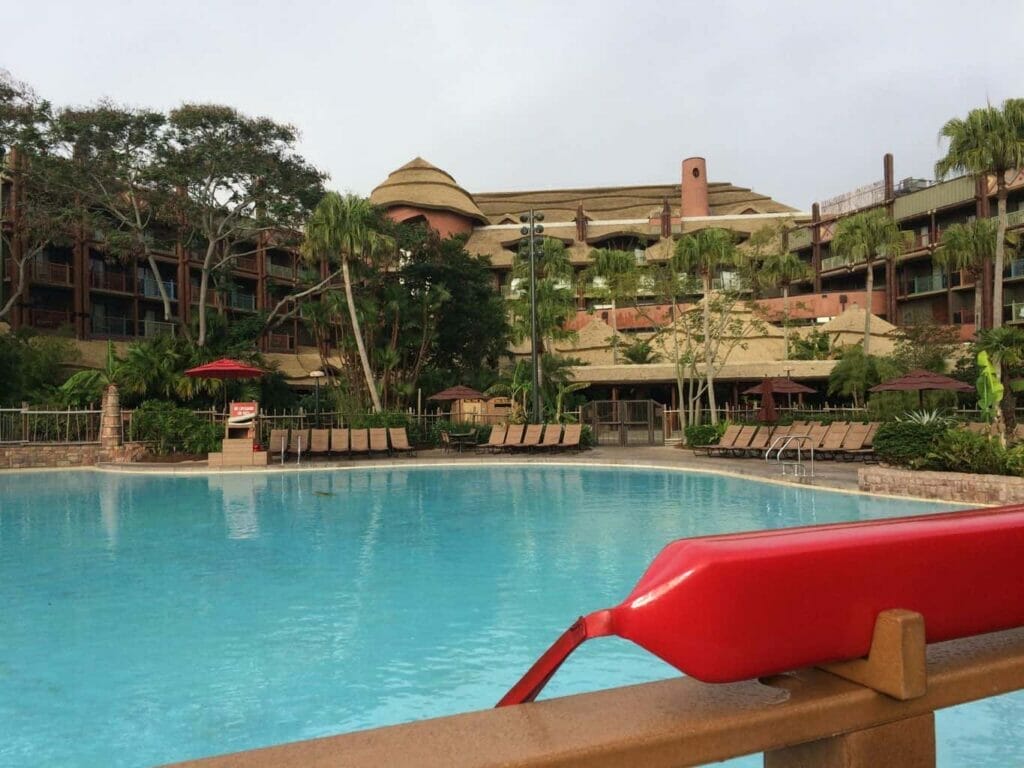 I prefer Uzima's pool for the atmosphere, easy access to the rest of the things taking place in Jambo House, the great slide, and the options at the pool bar.
There is also a children's splash pad to play in the water with little ones who aren't big enough for the pool yet.
Pool hours are stated on signs outside the pool, and during these times Disney has lifeguards on duty to make sure all is in order and help with any incidents.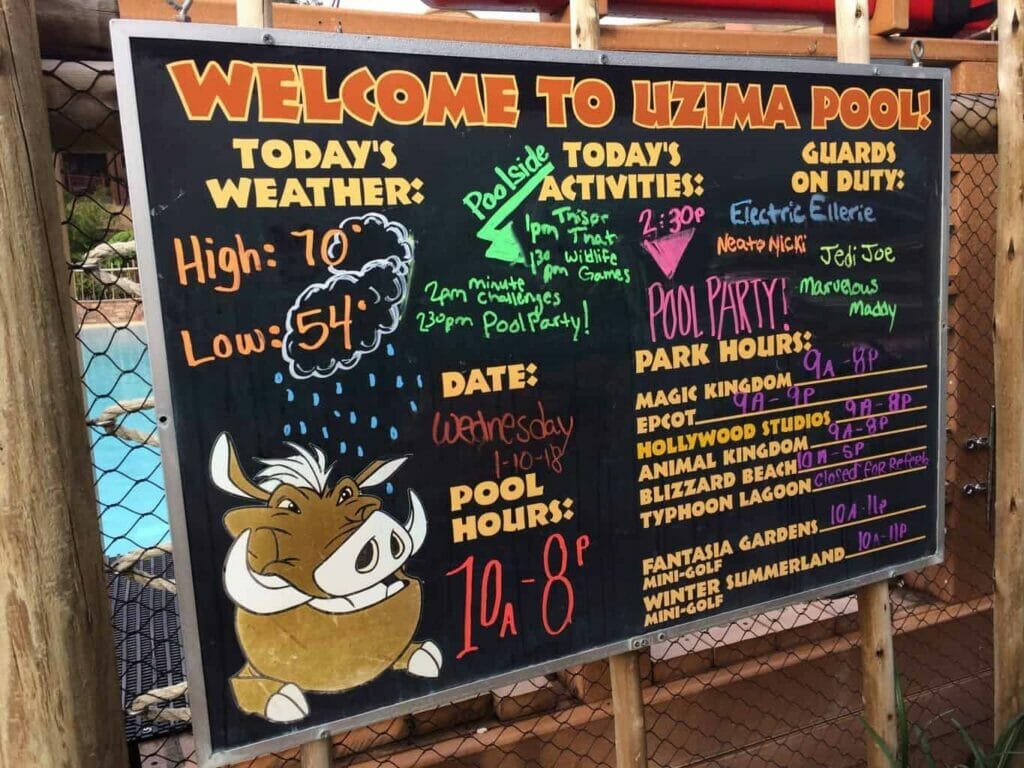 There is also constant poolside recreation going on, including nightly movies by the pool starting at around 8:00pm (at both pools), as well as games of Bingo, Trivia Challenges, Wildlife Games, and some opportunities to do Mickey Tie-Dye, Make Your Own Slime, and Design Your Own Disney T-shirt for a small fee.
10. African Journey
One of the best parts of staying at Animal Kingdom Lodge is getting to meet the people who work there, and the African Journey event allows you to listen to personal stories from the lives of the cultural representatives who work on site.
11. Animal Enrichment
Every day of the week, the family can join the Animal Experts in preparing enrichment materials for the animals to use on the savanna.
12. Music of the Savanna
Join cultural representatives in the lobby to learn how to play African instruments and learn about how these instruments play a special part in the culture and holidays in Africa.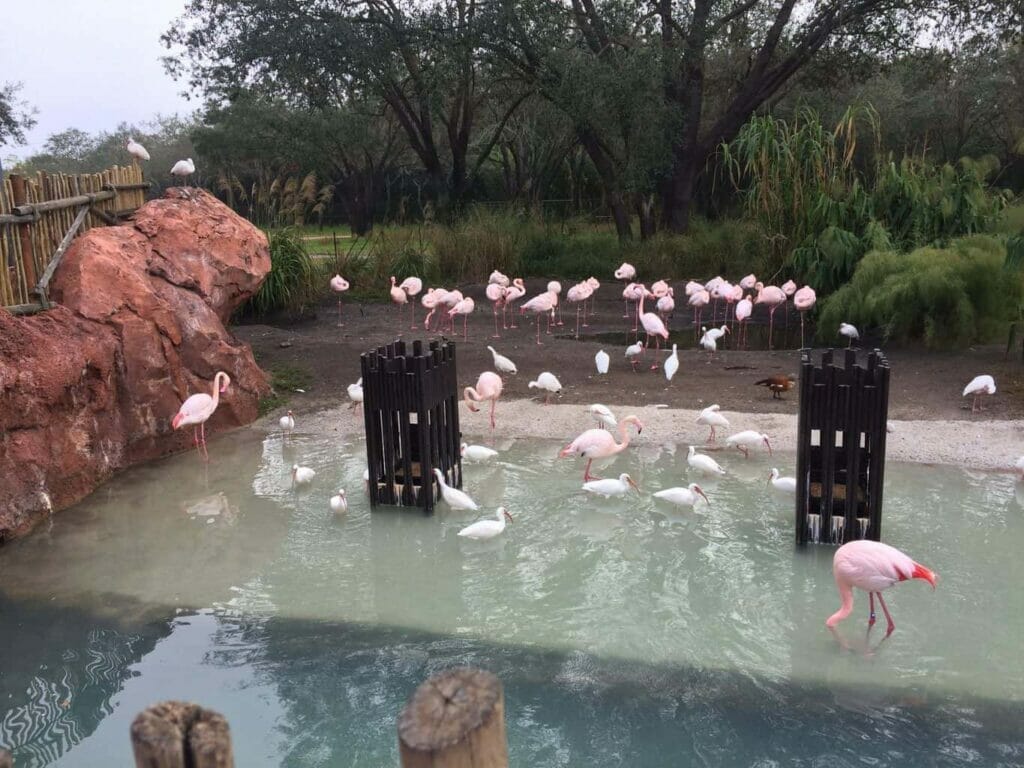 13. Night Vision Animal Viewing
For no extra charge, resort guests (and anyone visiting the hotel) can watch the flamingo feeding in the morning, use night vision goggles from the edge of the savanna to see if they can spot animals at night, and watch throughout the day as keepers roam onto the savanna with fresh food.
And of course, it goes without saying that the animals are on the savanna all day and night, so you can pull up a chair or sit on your balcony if you have a savanna view room for some animal viewing.
14. Sense of Africa
This 3 and a half hour program allows you to experience both Animal Kingdom Lodge dining and a private safari.
You'll start with breakfast at Boma, then continue on with the Animal Care team throughout the savanna who will allow you to have some special behind-the-scenes experiences with the beloved creatures.
Call Walt Disney World for reservations.
15. Wanyama Safari
Take an afternoon safari through the savannas, then end with a dinner with other group participants at Jiko in Jambo House.
A portion from the proceeds of this safari go towards the Disney Conservation Fund.
16. Starlight Safari
This is a fantastic nighttime experience with two safaris (usually 8:30pm and 10:00pm).
It departs from Kidani Village, and you journey through the savannas using night vision goggles and being led by the animal team who will point out the beautiful animals and explain their nighttime routines.
This doesn't include a meal, but you can book dinner at Boma, Jiko, or Sanaa separately (and make sure to use my guide on how to snag hard-to-get Disney dining reservations to get the time you want!)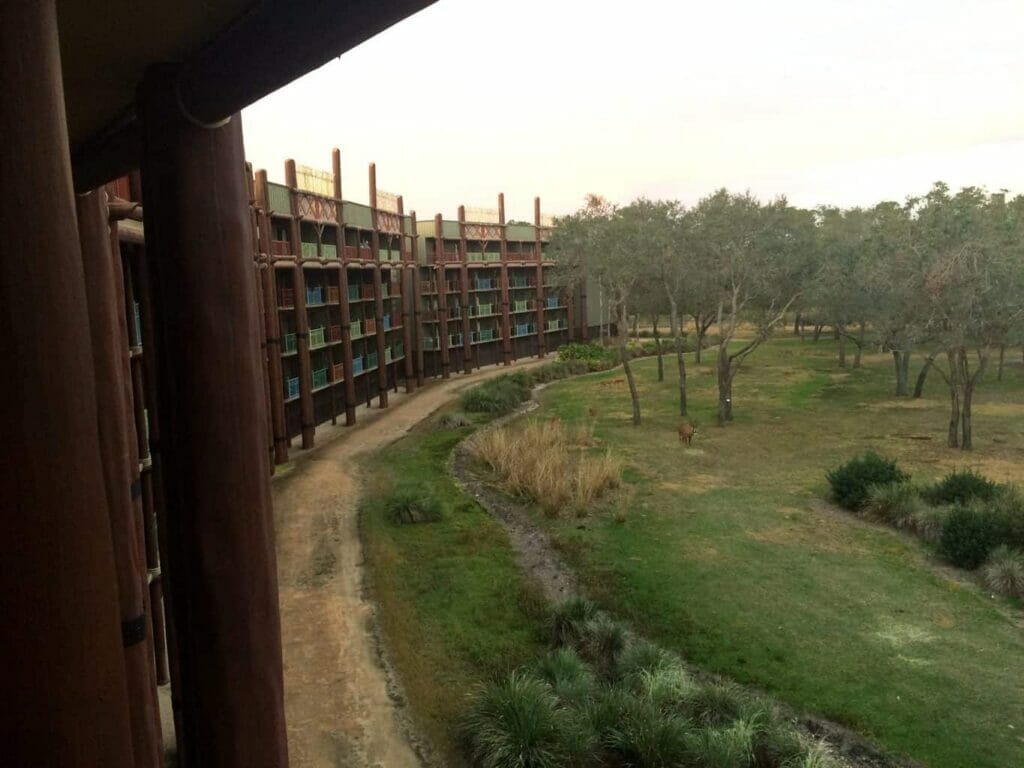 17. Boma
Boma is Animal Kingdom Lodge's buffet and my favorite restaurant, hands down.
They serve both breakfast and dinner, with each meal being a mixture of authentic African food and Western favorites (Mickey Waffles and bacon, hello!).
The interior of the restaurant is so beautifully designed and the staff have always been super friendly.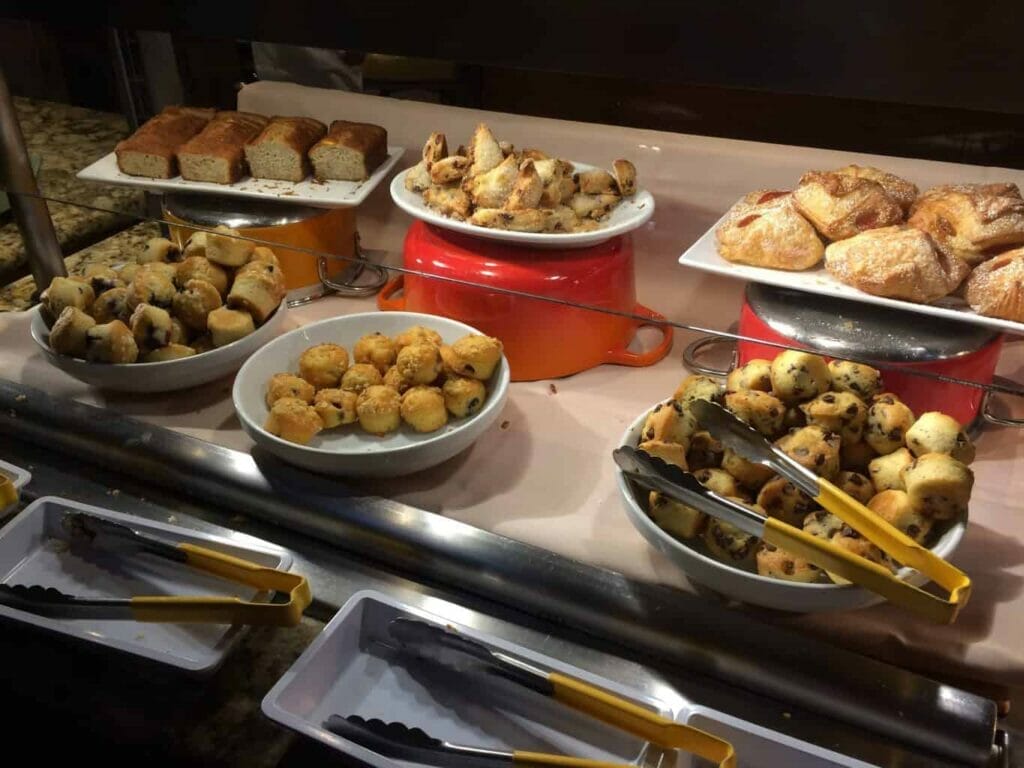 18. Jiko – The Cooking Place
Jiko is the second sit-down restaurant in Jambo House, and serves African, Indian, and Mediterranean cuisine.
The wood burning ovens give the room such a natural glow and help set the tone no matter what time of day it is.
It is considered a Signature Dining Experience, which means you should adhere to the dress code of no tank tops, flip flops, swimwear, or hats for men.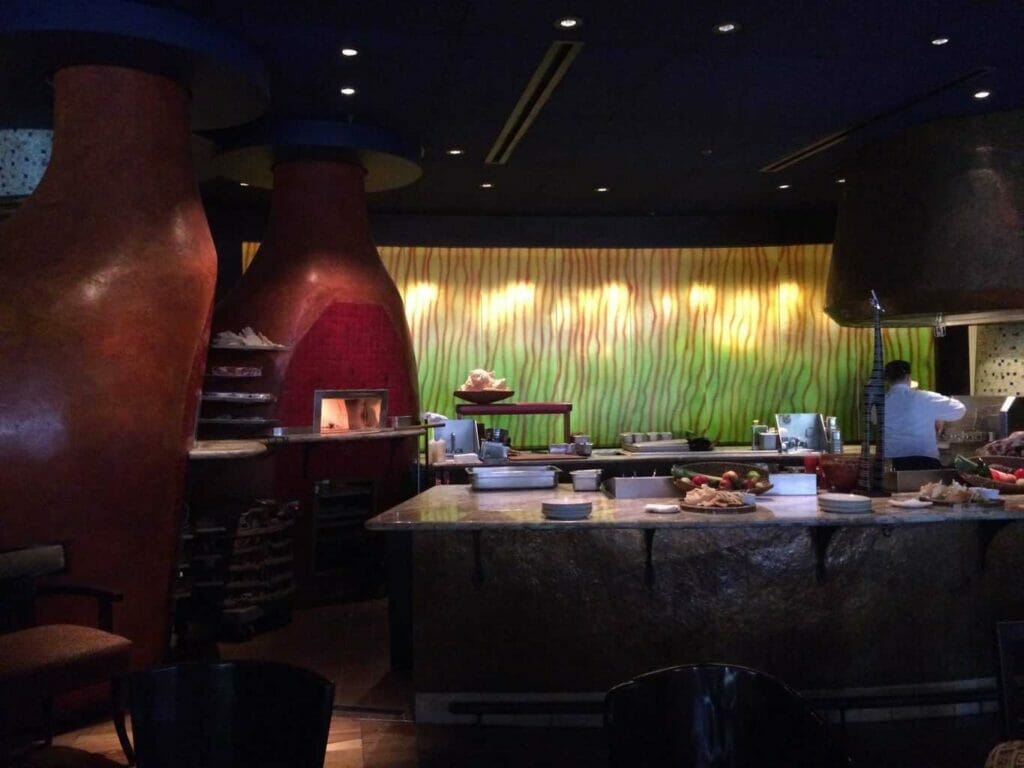 19. Sanaa
Sanaa is the table service restaurant at Kidani Village, and if you get the right table, it has stunning views straight out to the savanna.
In the morning, it's a casual breakfast restaurant where you can enjoy hash browns, bacon, eggs, and waffles with berries.
At night, you can dine on slow-cooked meats, salads, and vegetarian options.
The restaurant is designed like a spice market, and one of the most popular options is the Indian-style bread service to start with its 9 dips.
20. Mara
The Mara is the Animal Kingdom Lodge's quick-service restaurant by the pool at Jambo House.
This is completely casual and you just order your food at the counter and find a place to sit down and eat.
21. Find Hidden Mickeys!
There are so many hidden Mickeys all around the Disney parks and resorts, and it's no different with Animal Kingdom Lodge.
From the engravings in the furniture to the way the rocks are laid out in the savanna, keep your eyes peeled at all times for hidden versions of your favorite Disney character that the Imagineers have worked into the landscape to give you something to hunt for!
Get the All-American Travel Secrets!
Don't miss out on America's hidden gems!