Heading to Disney World can be an expensive vacation, and sometimes, the budget has to come into play!
If you want to keep some of your money in your wallet (sometimes impossible at Disney, though the best Disney value resorts help), enjoy this list of completely free things to do at Disney World.
These are all things you can do without paying for entrance to a theme park or water park.
While there are free things to do at Disney World within the parks themselves, you've paid a lot to be there.
No payment is needed to appreciate these free activities at Walt Disney World.
Want insider Disney tips from an expert?
Join 4,000 others in weekly guides to Disney's hidden secrets, gems, and money-saving tips!
Pssst – this printable Disney scavenger hunt is amazing
Since you're already looking up Disney guides, I just wanted to make sure you knew about this printable Disney World scavenger hunt created by a lifelong Orlando native and Disney World fan.
There are over 60 challenges with a full answer key and both Family and Grown Up versions and a bonus Disney Springs hunt for your non-park day!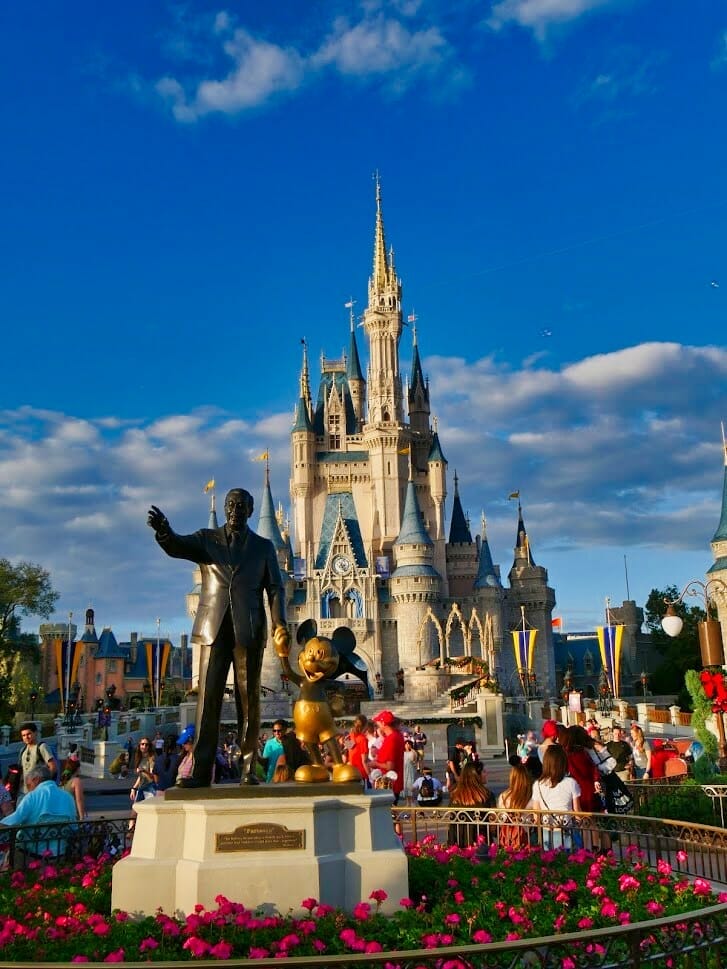 Pro tip: sometimes, part of the fun of a Disney trip can be made beforehand, when you're choosing what to wear.
I've always found that decking everyone out in unique Disney shirts like these "morning person" ones make for great memories, saves you money from feeling like you need to buy inside the parks, and makes whatever you're doing feel even more magical.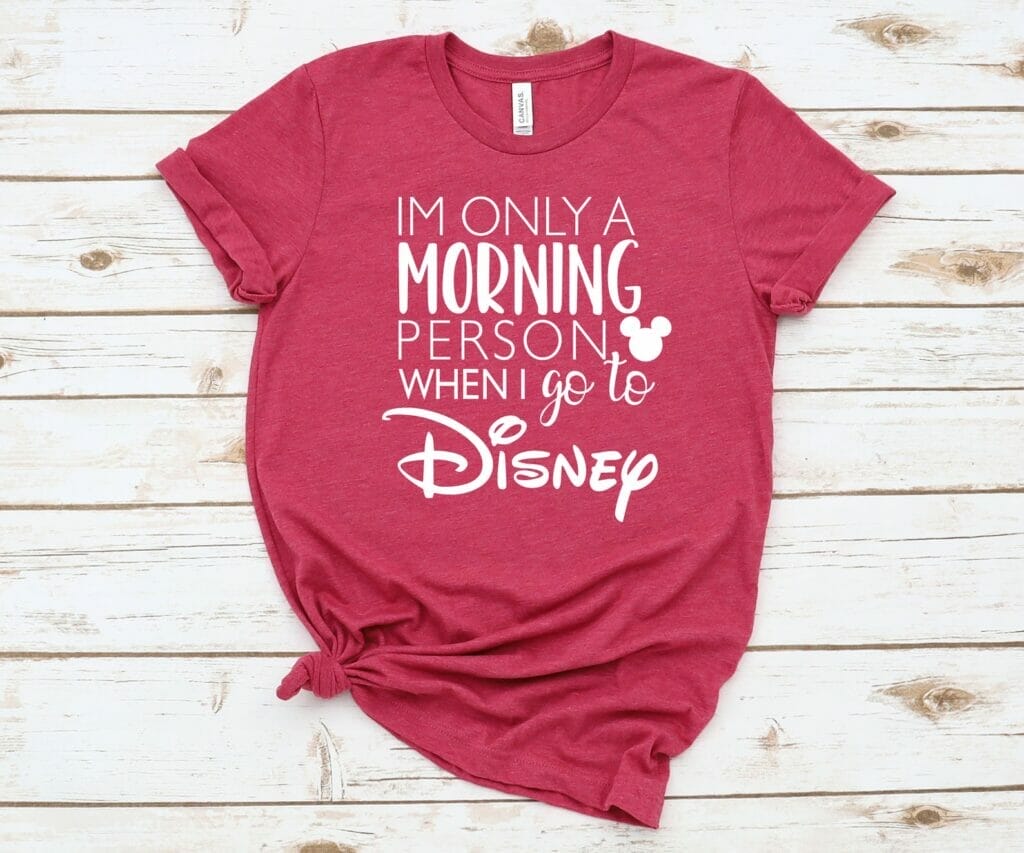 1. Do the Disney Resort Hopper Challenge
If you've got a whole free day at Disney World, you could do the entire Disney World resort hopper challenge from beginning to end.
As it uses only Disney public transportation (free, like the Disney Skyliner) and requires no money to spend, this is a great free day out at Disney World.
We did the challenge in about 12 hours, but you could also shorten the challenge and just do certain resorts, or you can race against the clock and see how many you can complete.
This is a fantastic idea for those who have been coming to Disney World for a long time and feel like they've "done it all" – there's bound to be something you haven't seen at at least a few of the resorts, and this is the time to see them!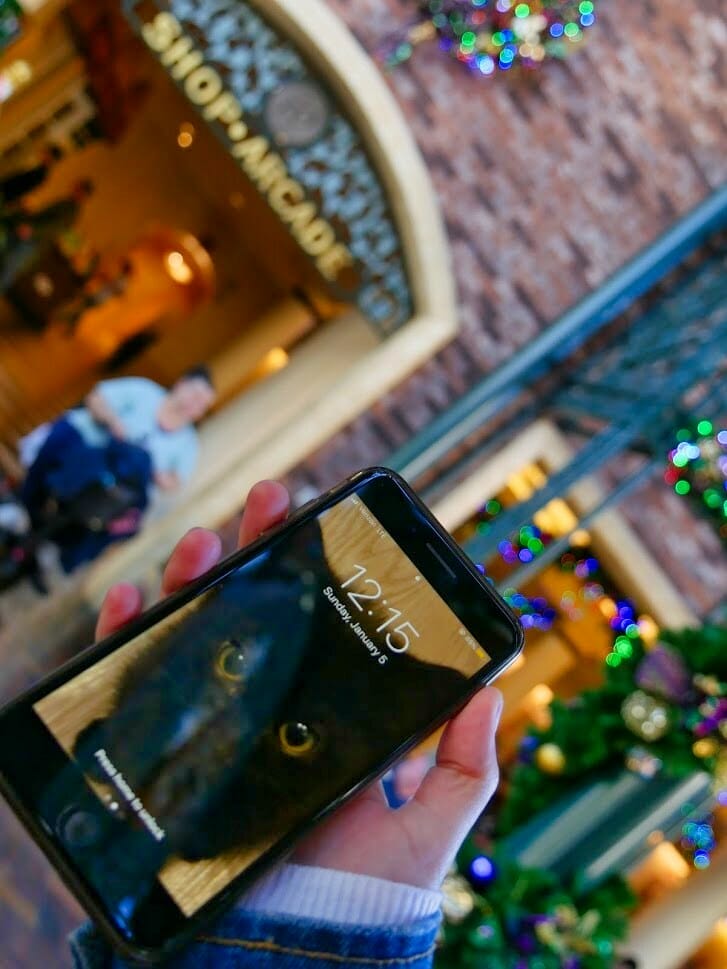 2. Spend the Day at Disney Springs
Disney Springs is one of the best free things to do at Disney World because it doesn't require you to spend any money in order to enjoy the awesome atmosphere, live music at many times of the year, and family-friendly vibe.
Of course, you can spend money here as it's the main shopping and dining hub of Disney World, but it doesn't cost anything to wander around and do some intense window shopping.
Stop by the LEGO store to play with LEGOs and build racer cars for free, or walk across the lake for some gorgeous views.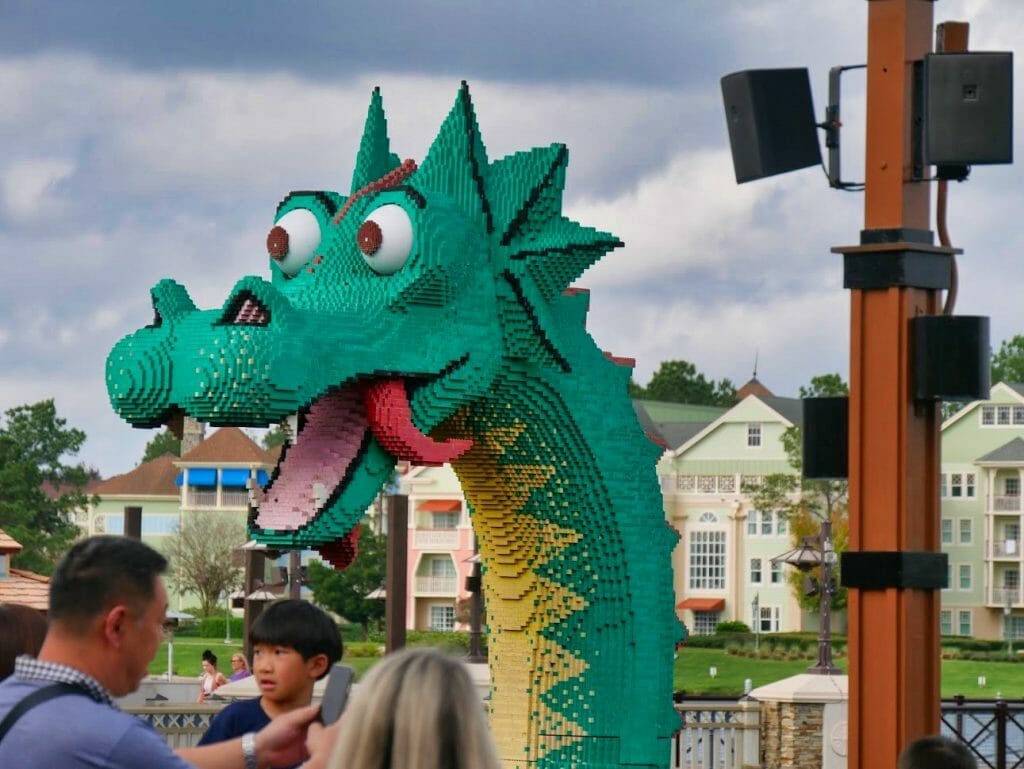 The Rainforest Cafe volcano erupts at regular intervals, and you can see a grand display of fire!
At seasonal times of the year, Disney Springs is also filled with more free things to do, like the Christmas Tree Trail over the holidays.
It costs nothing to enter this wonderland of decorated trees and Disney decorations.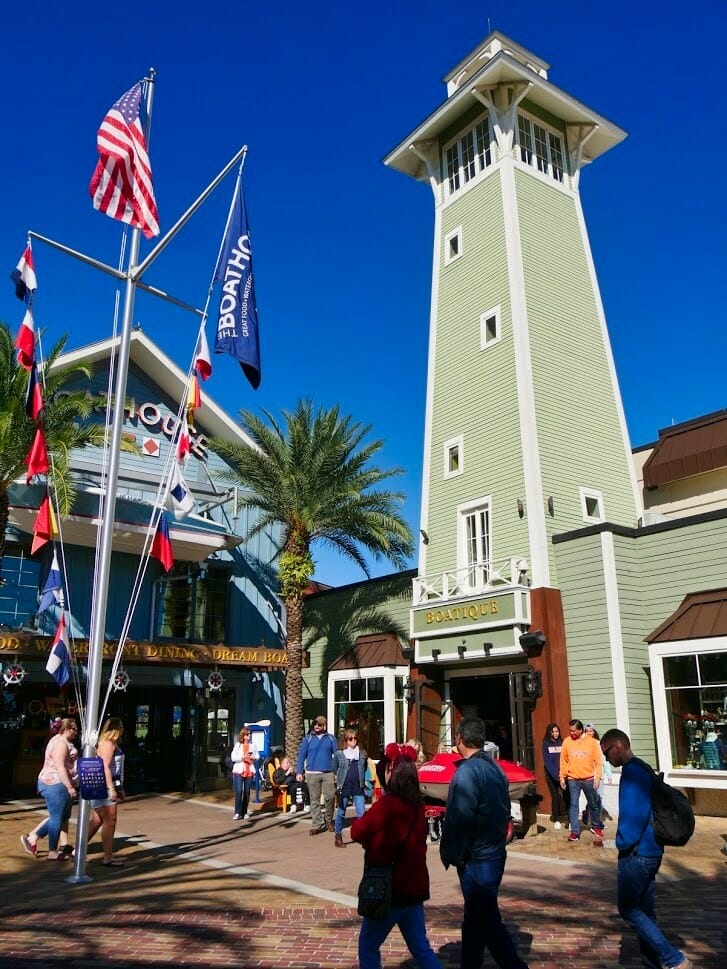 3. Take a Boat from Disney Springs to the Port Orleans Resorts
One of the most relaxing things to do on Disney property is also free!
You can take the boat from Disney Springs to Disney's Port Orleans Riverside and Port Orleans French Quarter, where you'll uncover a whole different world of relaxation.
Port Orleans Riverside, in particular, is a lovely and large moderate resort to stroll down, and you can have the kids play on the playgrounds, swing in the hammocks, or sit by the giant water wheel in the food court.
The boat ride takes about 20 minutes each way, and you'll also pass the beautiful treehouse villas of Saratoga Springs.
One of the best things to do in Disney for free will ironically make you feel like you're not in Disney at all! (in the best possible way).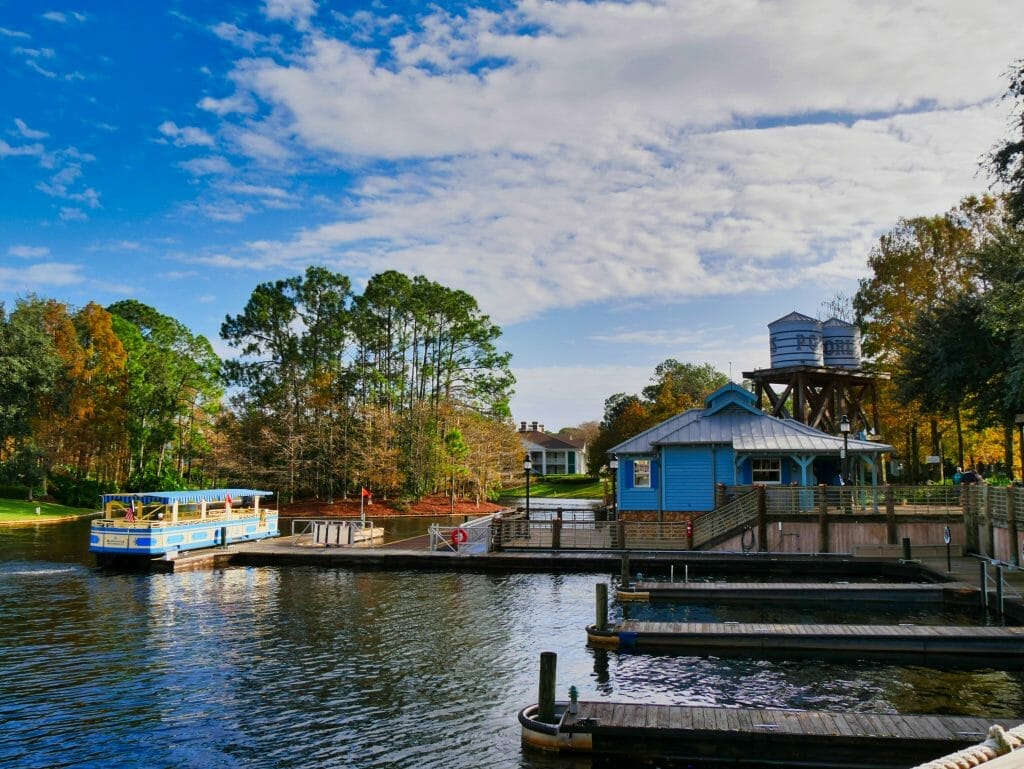 4. Walk around Disney's Boardwalk
Another free Disney activity is enjoying an evening spent on the Boardwalk.
The Boardwalk is both a Disney resort and a shopping and dining area, themed like a true Americana boardwalk with carnival games, street performers, an old fashioned ice cream shop and beautiful views out to the water.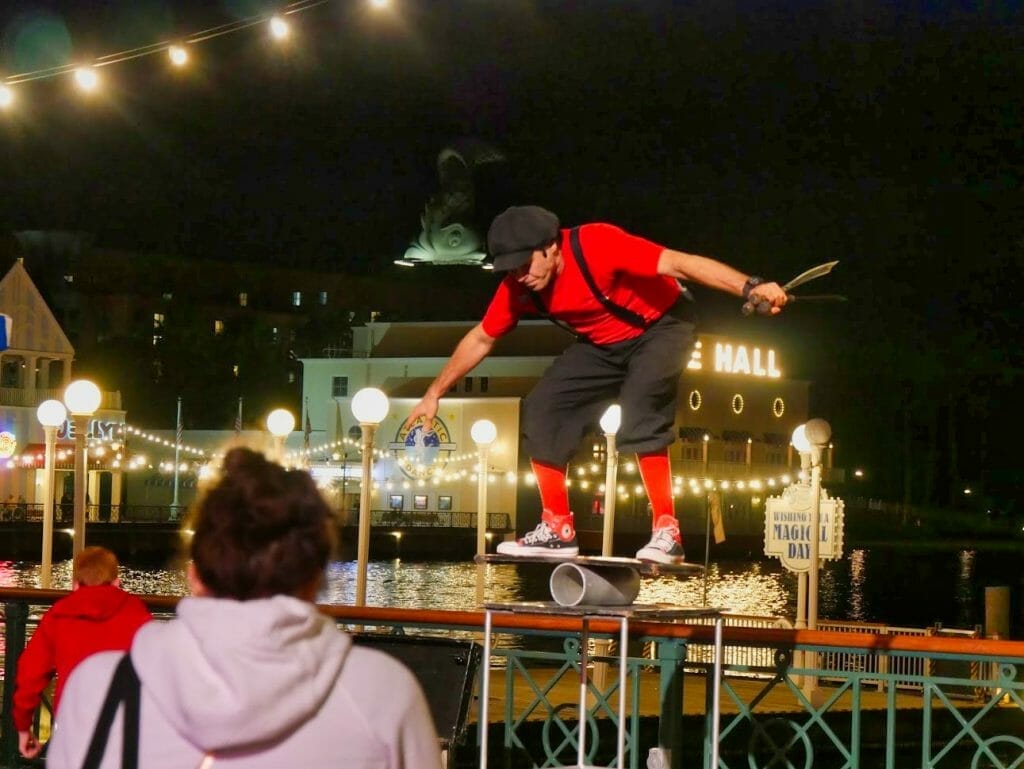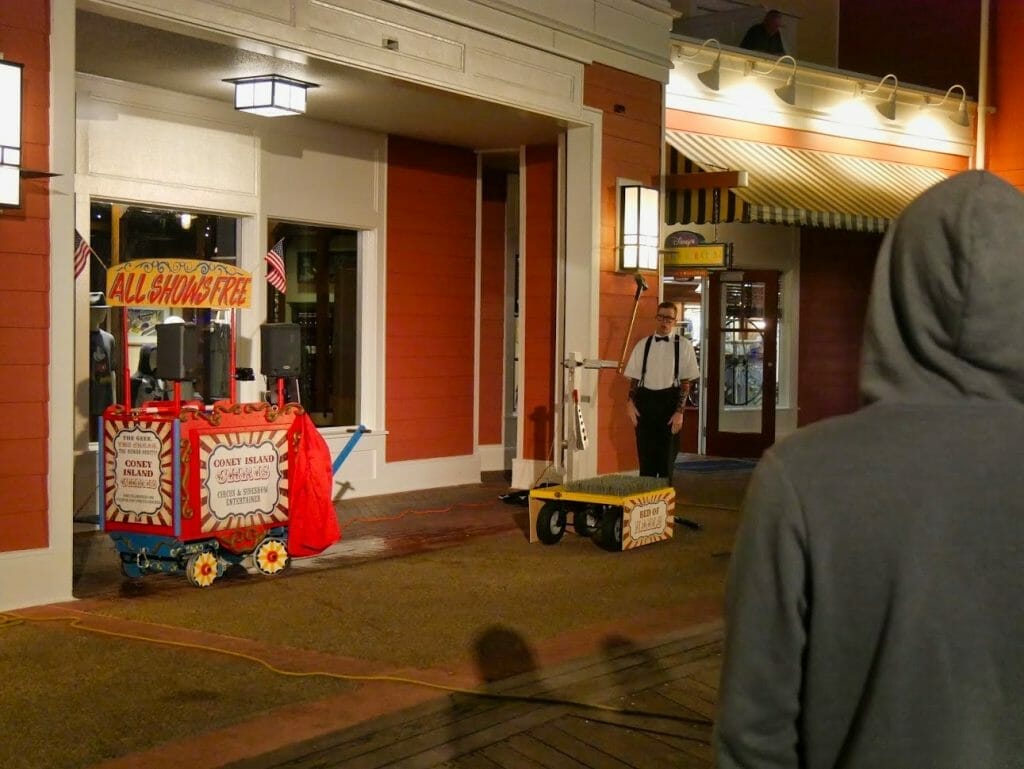 Again, you can spend lots of money on Disney's Boardwalk because of all of the yummy places to eat and shops to go in, but you don't have to.
You can walk the Boardwalk at Disney World completely for free and just enjoy your family's company while soaking in the sunshine.
This is also a great place for a Disney World date night once the sun goes down.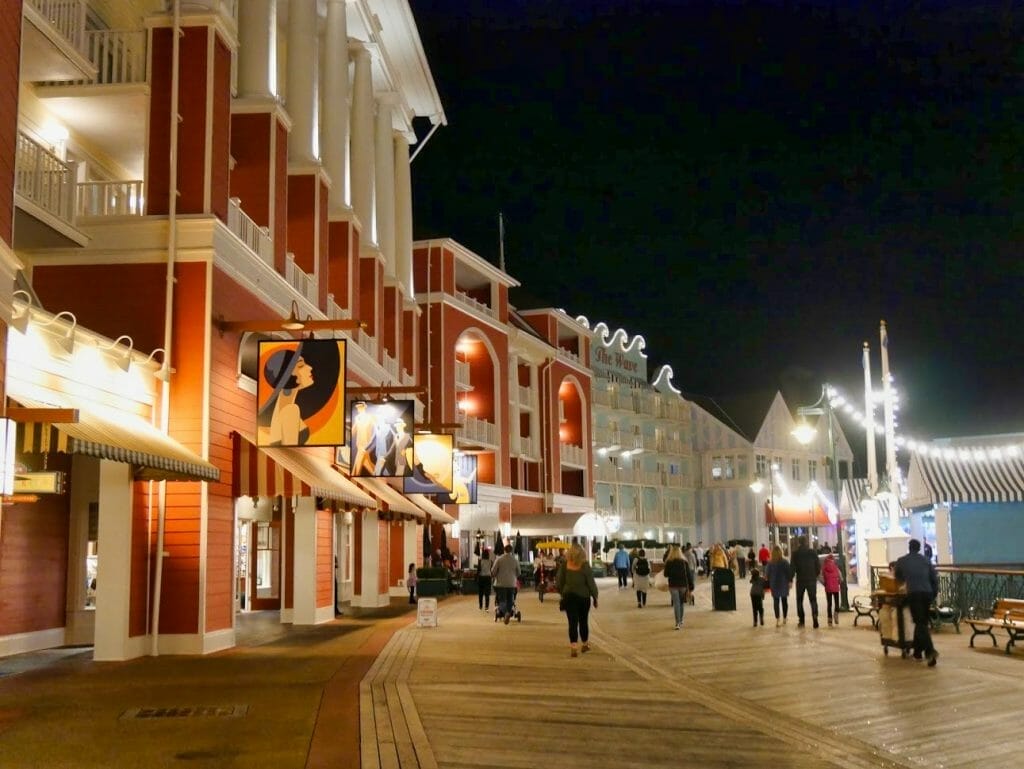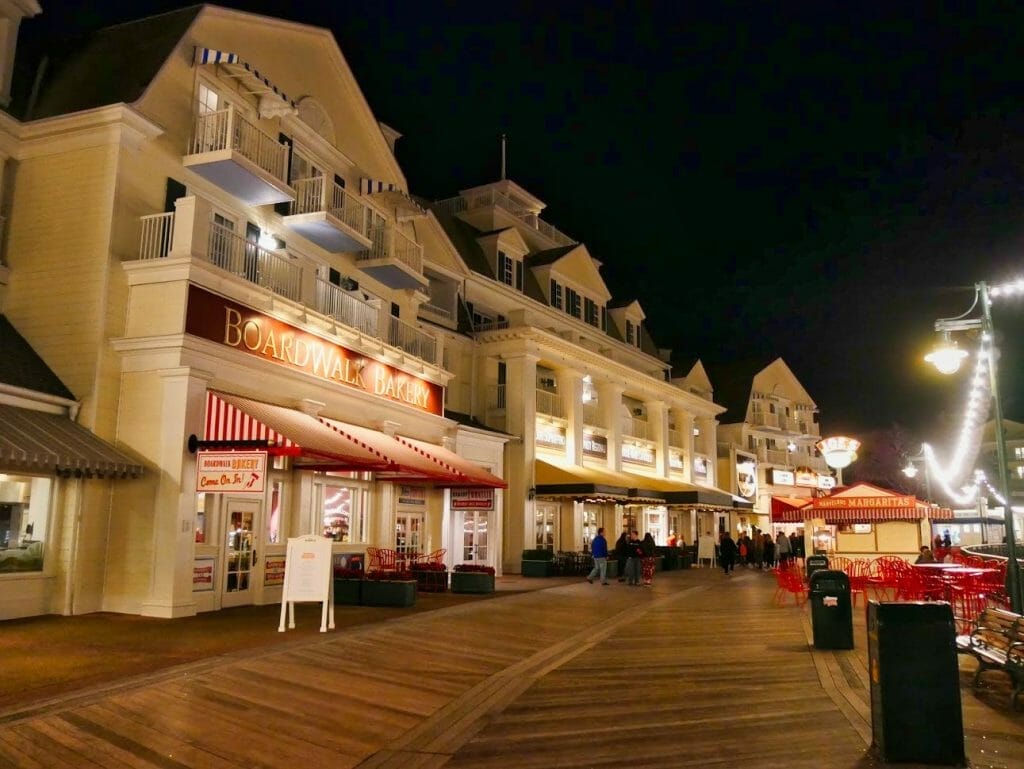 5. Chill Out on the Beaches of the Yacht & Beach Club
There's a place where white sand beaches and endless sunshine meet, and while that place sounds like a tropical island, it's actually Disney's Yacht and Beach Club.
You can access these beaches for free, and they are amazing places for unwinding, rocking back and forth in the rocking benches, or laying out on the provided beach chairs.
Of course, you can't actually swim in the water off of these beaches because it's Florida and you should never go in any type of lake, but the overall atmosphere is super chilled and it's one of my favorite free things to do in Disney when I just need some time to relax.
Kids could also bring sand castle toys and shovels and play in the sand – everything goes!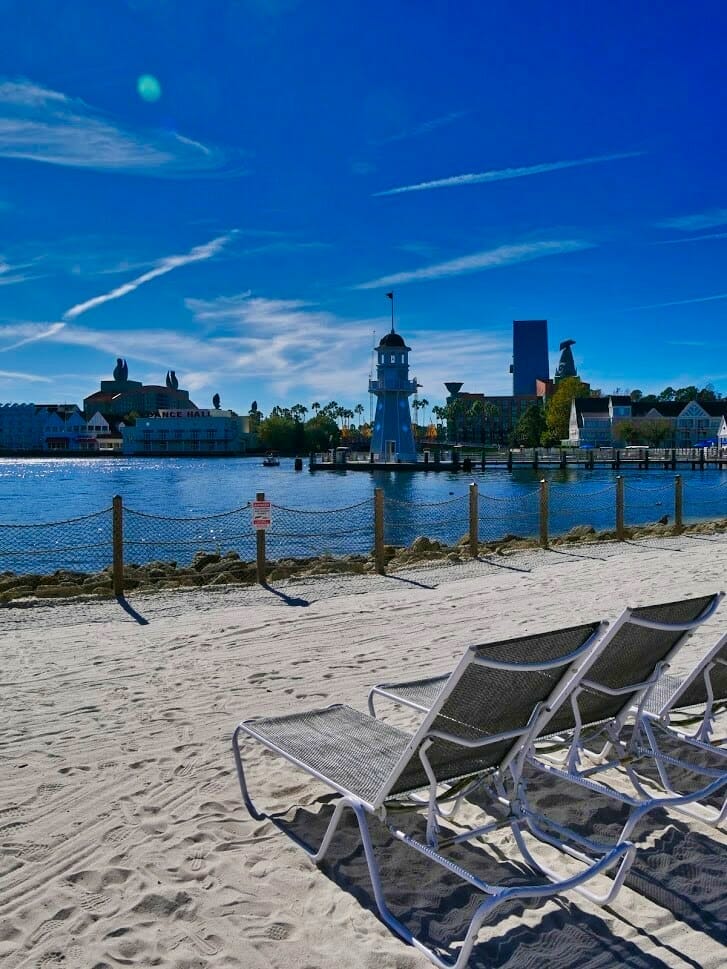 6. Watch the Electrical Water Pageant from Disney's Wilderness Lodge
There is a very quaint Disney tradition called the Electrical Water Pageant that crosses in front of Wilderness Lodge as well as the Contemporary, Polynesian, and Grand Floridian.
After seeing all of the pomp and circumstance of parades within the park, this comparatively simple display of lights on the water may not seem like much, but it's a really nice throwback tradition that remains to this day.
Watching the Electrical Water Pageant is free, and my favorite place to watch is from the boat dock at Wilderness Lodge.
7. Enjoy Disney Fireworks from the Beach at the Polynesian
So it's Magic Kingdom fireworks time, and you want to get a seat, but you also want to experience Disney World for free so you haven't purchased tickets to the park.
No problem!
Watch the fireworks from the beach of the Polynesian for free to get a nice view and a bit of a different atmosphere.
On certain nights like the 4th of July, they do check Magic Bands and rope this area off, but the vast majority of nights, you can be a day guest at the Polynesian and still enjoy the fireworks from the beach.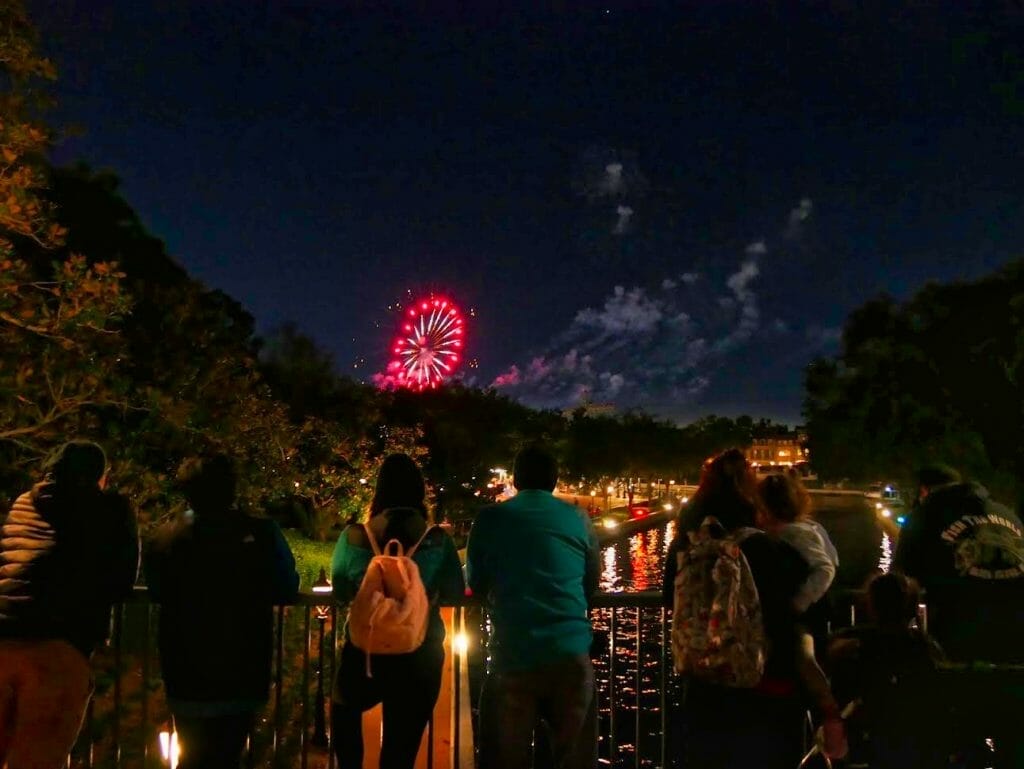 8. Go on a Disney Vacation Club Tour
Not only is taking a Disney Vacation Club Tour something free to do at Disney World, but they'll even pay you in giftcards at times!
We got $100 per person for going on a Disney Vacation Club Tour in Disney giftcards, and they'll also pick you up from anywhere on property and drop you back off there, as well as sometimes offer you extra Fastpasses.
Anyone can take a DVC tour, even if you just want to learn more about it and don't intend to buy anytime soon (or ever).
Check out my full guide to taking the Disney Vacation Club tour.
You can sign up in all of the theme parks, as well as at the kiosks in the Deluxe resorts.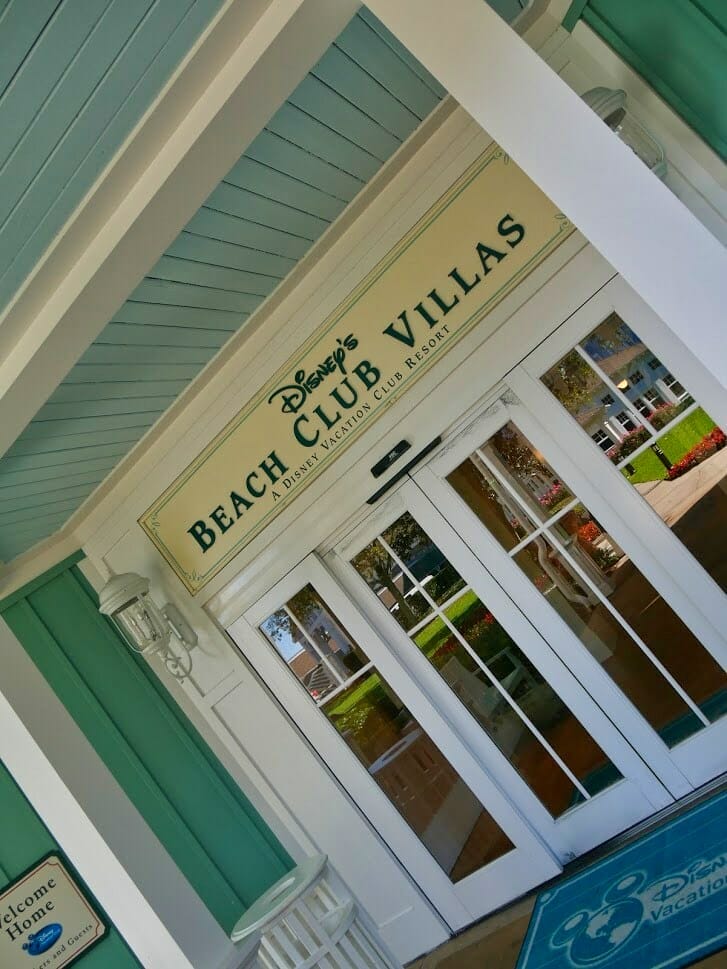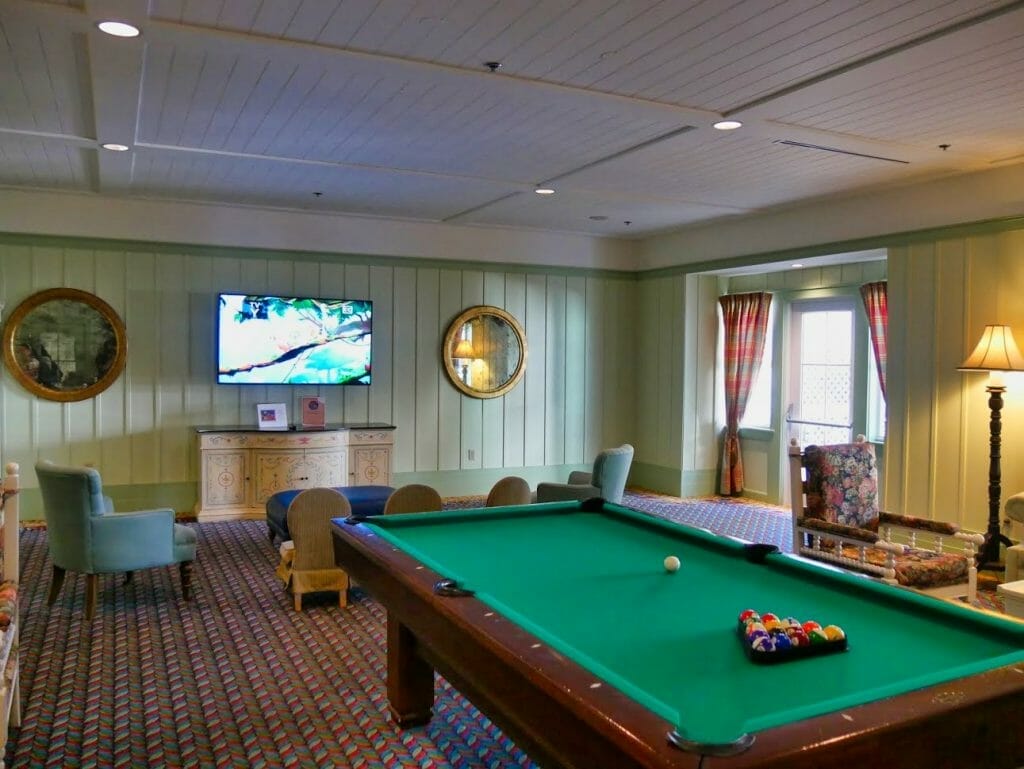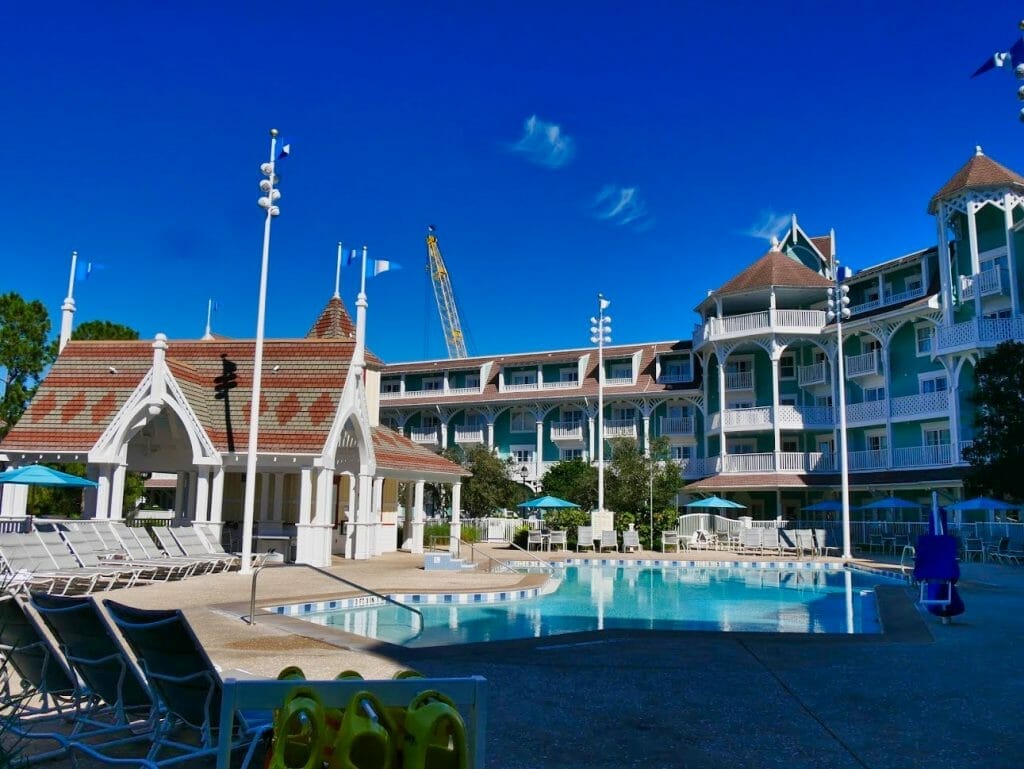 9. Do an Animation Class at the Art of Animation Resort
Animation is a huge part of Disney culture, and you can have your own experience without paying a dime.
Head over to Disney's Art of Animation Resort where they hold regular animation classes in the lobby for you to draw a famous Disney character.
These classes began at Disney's Hollywood Studios, but have now been taken out and moved to Animal Kingdom.
Art of Animation is the only place you can do them outside of the parks, however, and it is well worth a visit if you haven't done one before.
You also get to take your drawing home with you, so it's a free thing to do in Disney World and a free Disney souvenir!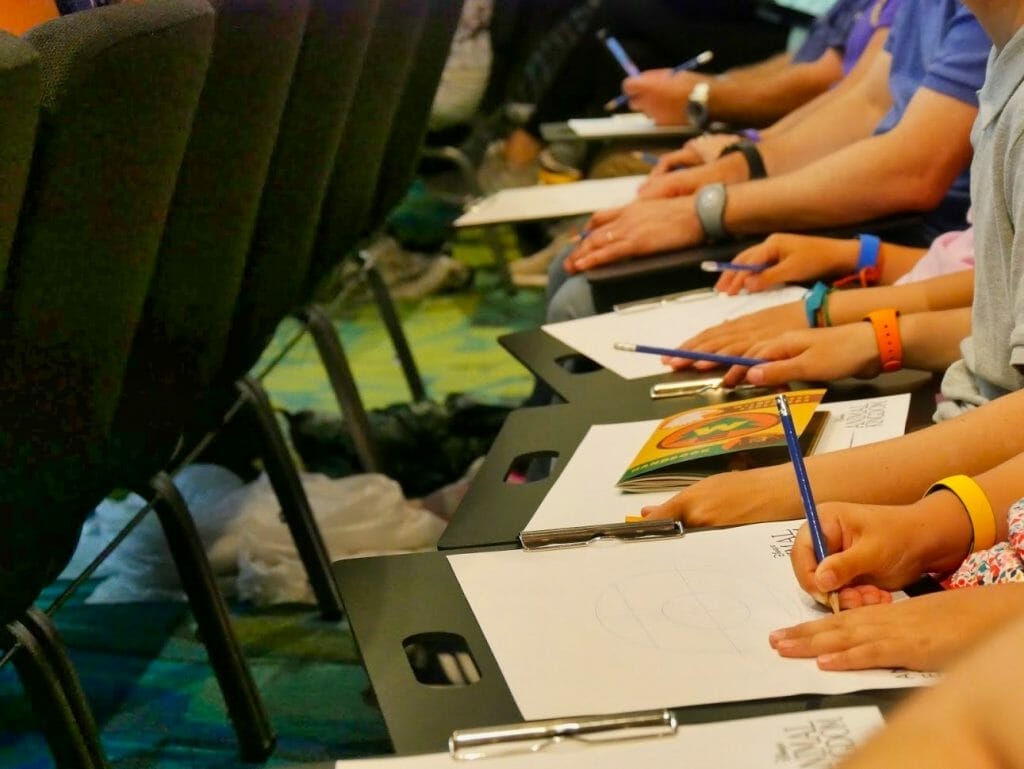 10. Ride on the Disney Skyliner for Awesome Views
Some methods of Disney transportation aren't meant for "joy riding," like the Disney buses – who wants to stay on a bus longer than necessary?!
But for Disney gurus who do want some great views and Disney transportation combined, the Skyliner is free for everyone to ride and gives you some awesome views over Epcot and Disney's Caribbean Beach resort, as well as the lake in between Art of Animation and Pop Century.
There are three major "lines" and one main hub, so you've got lots of areas to explore and different Skyliner routes to try out.
For more information about taking the Skyliner, check out the full guide to Disney's Skyliner.
11. Watch the Monorail Fly Through the Contemporary
Whether you've got little ones fascinated by the monorail or you, yourself, are taken in by this Disney classic, I love a free afternoon of monorail watching at Disney's Contemporary Resort.
The monorail actually goes through the building, which is so unique and great fun to sit and watch.
There is a food court you can see the monorail from, as well as gift shops to walk around and some seating areas.
12. Take a Guided Food Tour at Animal Kingdom Lodge
Animal Kingdom Lodge is one of the best resorts to visit due to the amount of animals that you can see on the savannas.
In addition to just sitting out on a rocking chair and watching giraffes walk by, you can also take a guided tour of the Lodge.
This is one of the best things to do at Animal Kingdom Lodge and one of the best free things to do at Disney World.
The tour takes you all around the resort to point out the African influences, furniture, design ideas and artifacts.
Animal Kingdom Lodge cultural cast members are also on hand to talk to you about where in Africa they're from and what customs are like in their hometowns.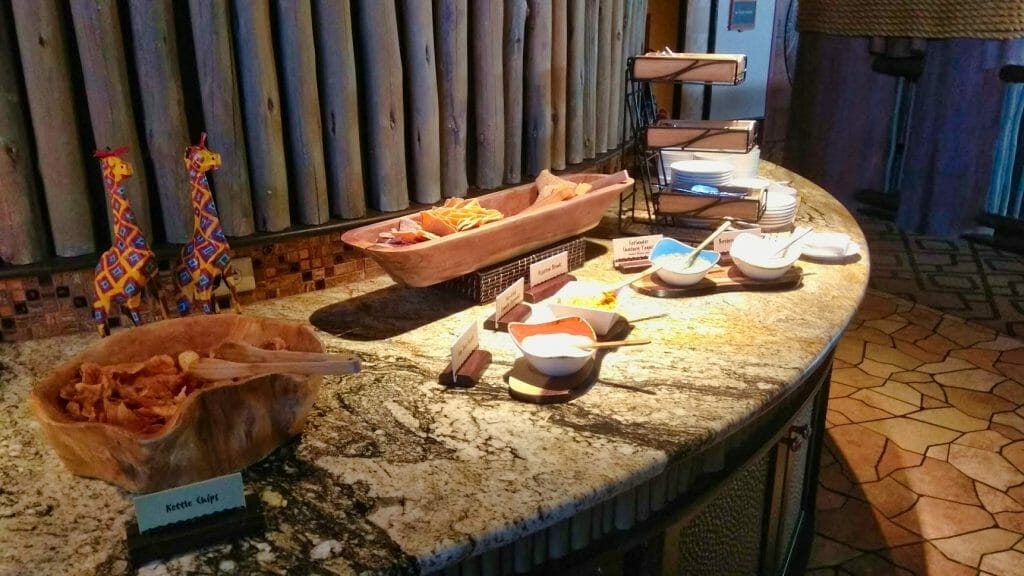 13. Enjoy Disney Jogging Trails
Now, I appreciate that you may not want to go for a jog while at Disney World, but you can also just use the jogging trails at various resorts to go for a nice family walk for free.
There are jogging trails at many different areas, including the jogging trail at the All-Star resorts, the lap around the lake from the Beach/Yacht Club to the Boardwalk, a jogging trail that connects Art of Animation and Pop Century and more.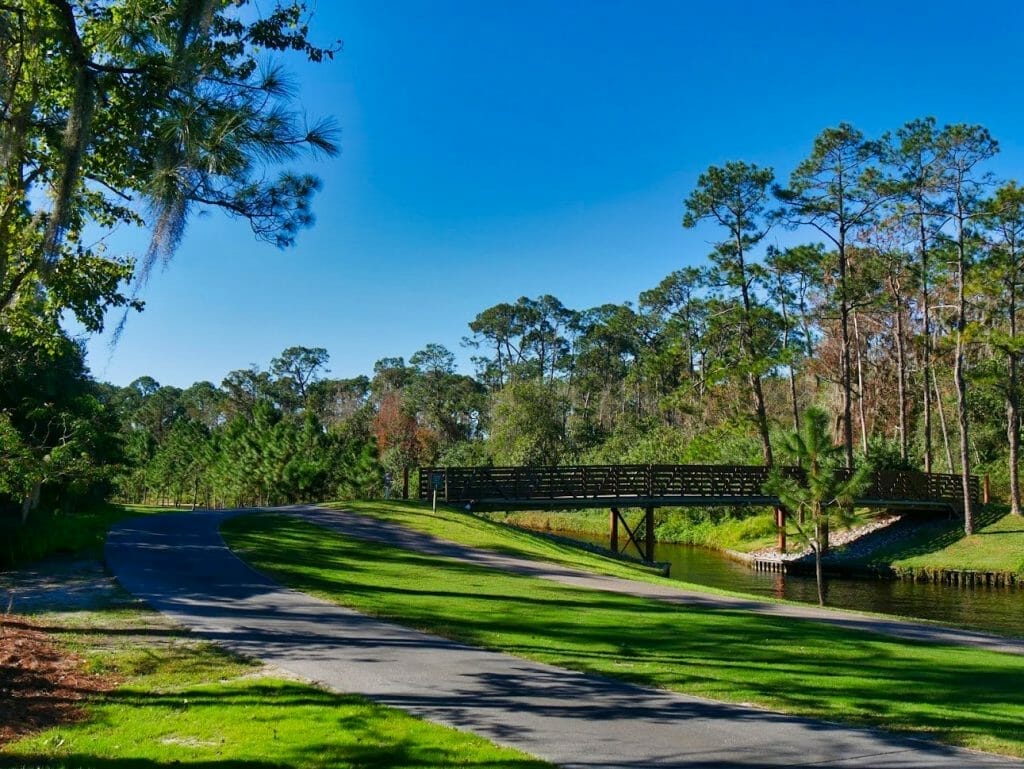 14. See the Geyser at Wilderness Lodge and Sit Out by Bay Lake
One of the most peaceful places at Disney World is sitting outside of Wilderness Lodge by Bay Lake as the Geyser goes off in the background.
You're right near to the Magic Kingdom so you can even take a boat to the Magic Kingdom and back for something to do, but you can't see Magic Kingdom from the Wilderness Lodge shores of Bay Lake, which makes it incredibly peaceful.
The geyer, too, is a fantastic touch and adds to the theming of the Pacific Northwest theme.
Don't miss this free place in Disney World for a nice afternoon.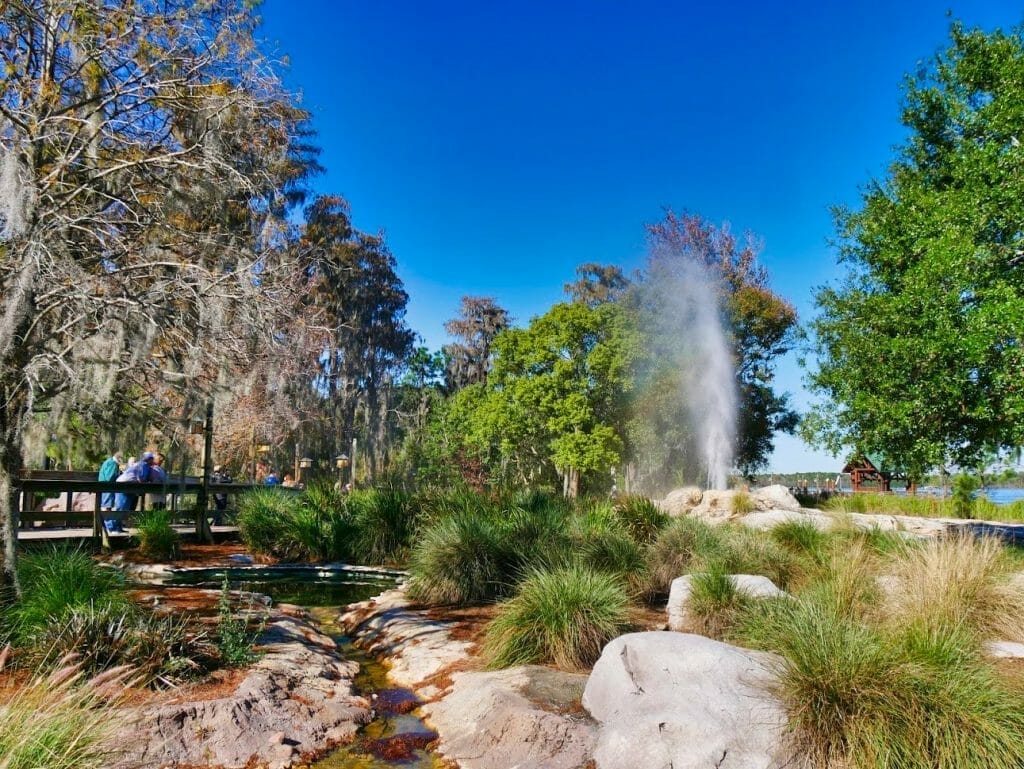 15. Watch Magic Kingdom Fireworks from the Walkway In Between the Contemporary and Bay Lake Tower
So it's time for the Magic Kingdom fireworks, and you haven't purchased a ticket to get inside. How do you see them?
There's a bridge in between the Contemporary and Bay Lake Tower that's the perfect viewing spot.
They pipe in the music of the fireworks and you get a clear view of them through the glass.
I absolutely love this free way to watch fireworks in Disney World, and you don't have the crazy Magic Kingdom exit afterwards!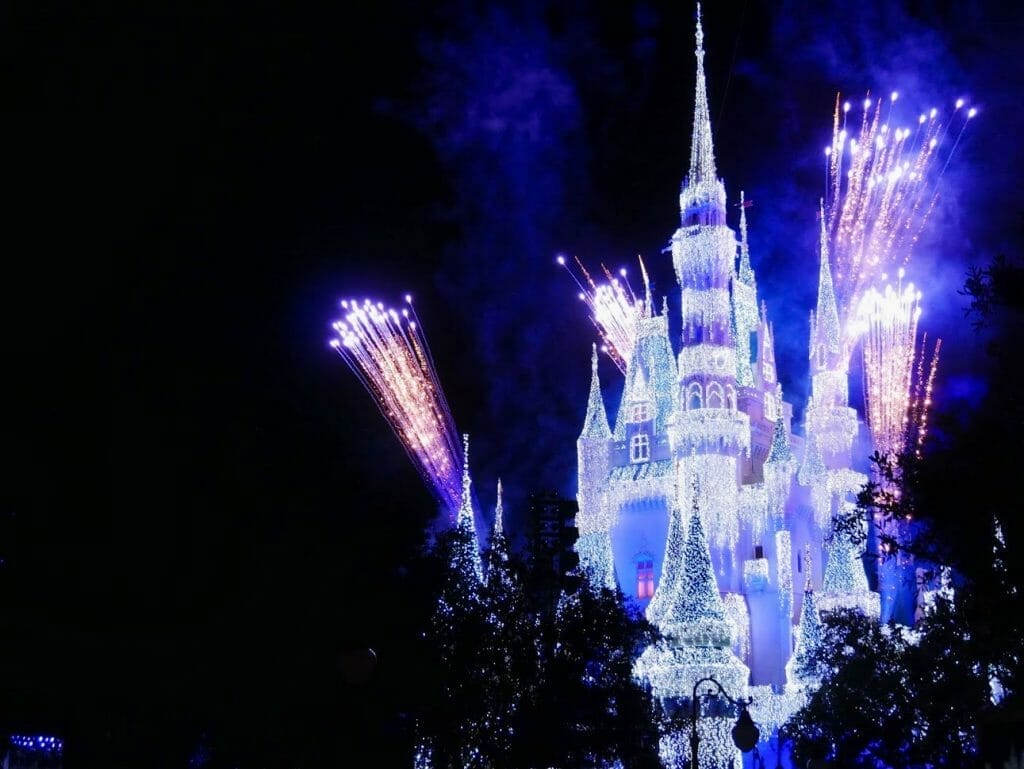 16. Take the Friendship Boats
The Friendship Boats run from Hollywood Studios to Epcot and all around Crescent Lake past the Boardwalk, Beach Club, and Yacht Club.
These are a nice way to spend an afternoon, puttering along and enjoying the views of the different parts of Disney World.
Particularly when the sun is shining, this is a top notch thing to do and my mom could spend days just riding these boats all around without ever entering a theme park!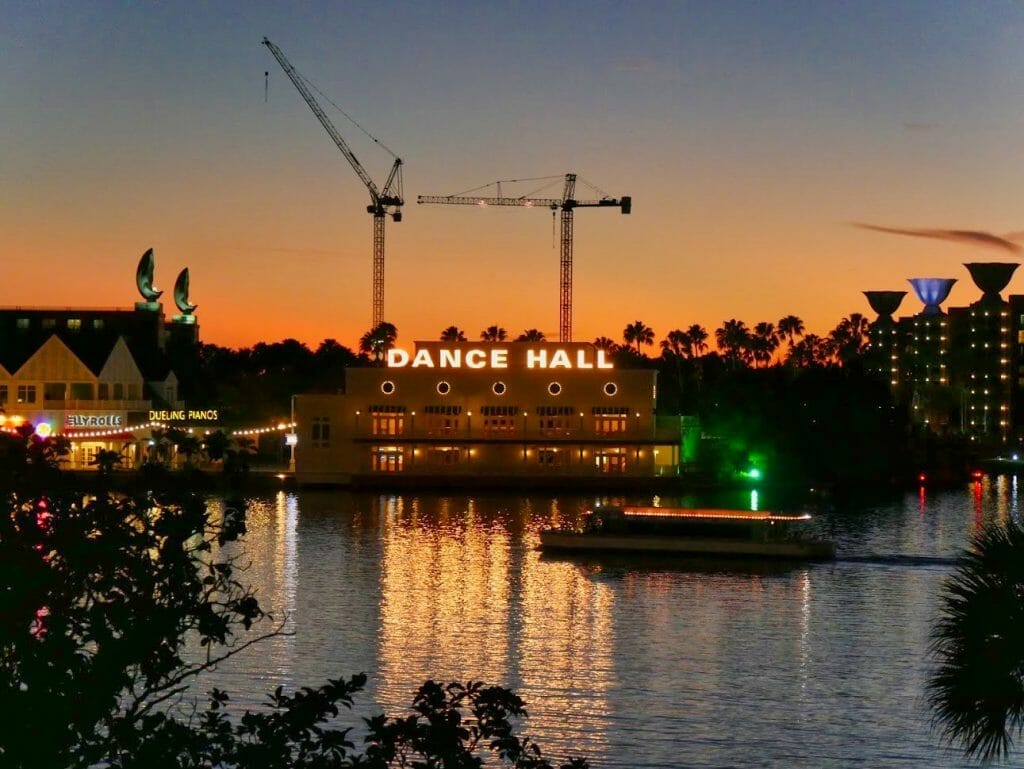 17. Get a Celebration Button
Whether you're celebrating a birthday, an engagement, a wedding, a milestone, or anything else, you can get a free Celebration button from the Guest Relations outpost at Disney Springs or any Disney resort check-in desk.
These are a fantastic way to show cast members and other guests what you're celebrating and to get a souvenir of your trip to Disney World – get a new one each time you go and put the date on it so you can keep track of the trips as the years go by!
It also can help sometimes in getting a Disney World upgrade, so what's not to love?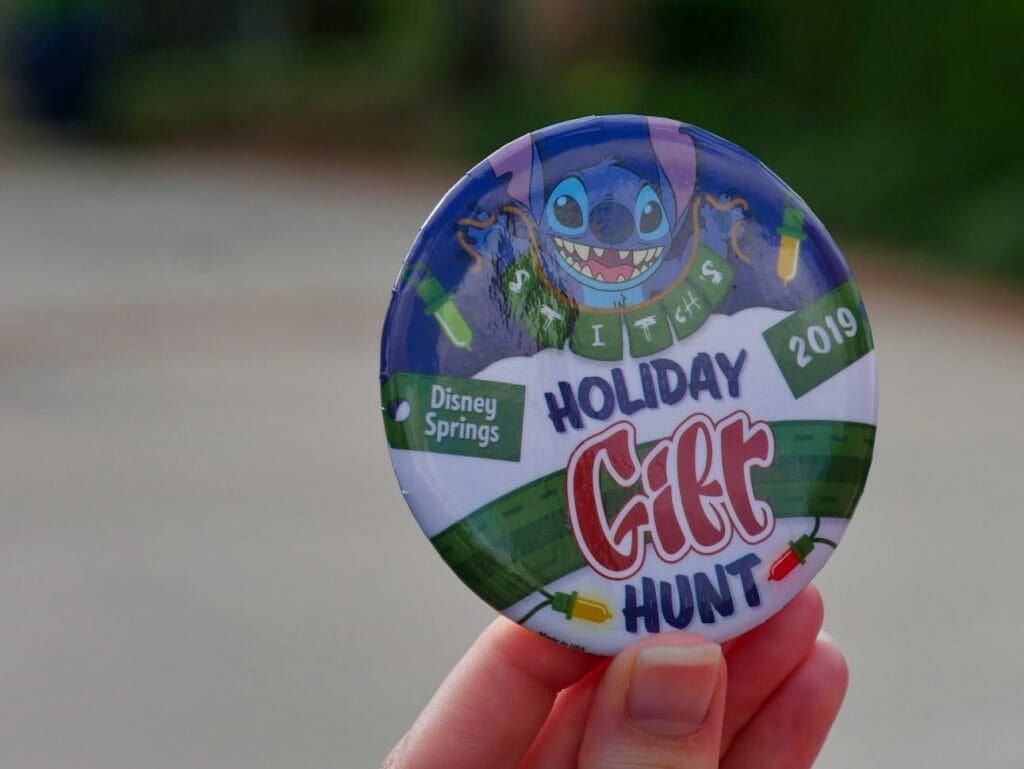 Hey! Want more of our expert Disney guides? Check these out!
Get the All-American Travel Secrets!
Don't miss out on America's hidden gems!