Ah, America.
A land so vast that it encompasses everywhere from Tuscaloosa, Alabama to the bustling bright lights of New York City.
Cheyenne, Wyoming to Duluth, Minnesota.
A place so large that some states are bigger than other countries.
A land of desert, tropical paradises, mountains, and wide open plains.
When deciding on the most beautiful cities in America, there are so many things to take into account.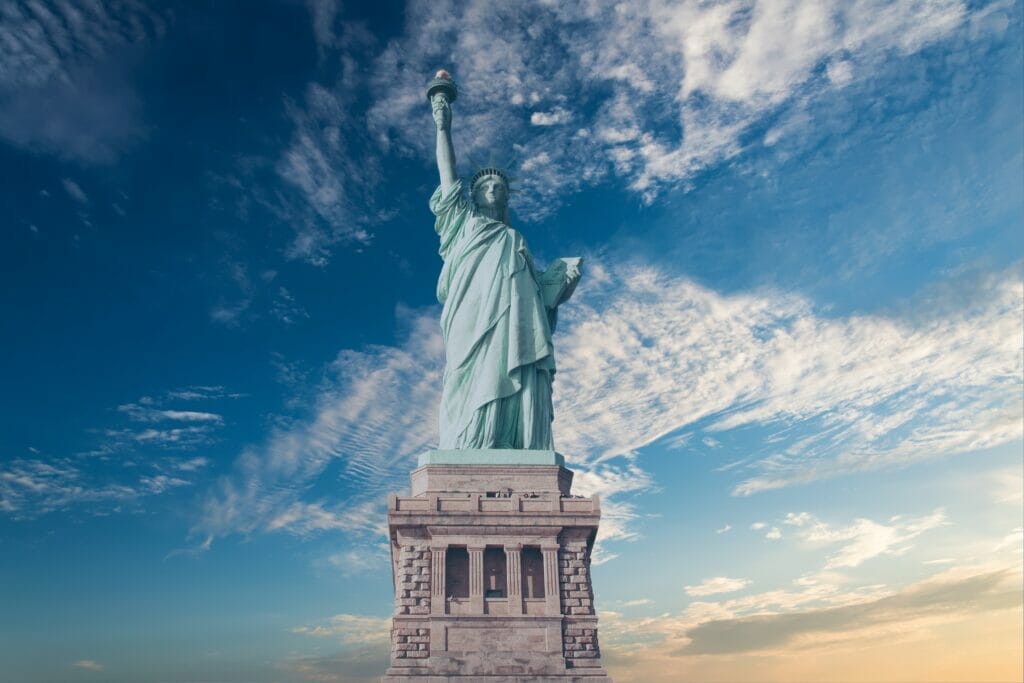 From the climate to the skylines to the local architecture and blooming plants, there are a million and one ways to consider something beautiful and as always, beauty is in the eye of the beholder.
All things considered, these are some of the most gorgeous cities in America to explore, from the bright lights of the big cities to the small-town feel of the hundreds of smaller cities across America that are home to big ideas, historic places, and friendly populations.
1. Temecula, California
Filled with vineyards and gorgeous sweeping views of the mountains, Temecula, California is one of the most beautiful cities in the USA and has plenty of things to explore, including Old Town Temecula, gorgeous golf courses and plenty of wine country.
Visit during the Balloon and Wine Festival to see hot air balloons dot the sky with color, or come any time of year to see the well-manicured lawns, deep green landscapes and of course the classic red terracota roofs.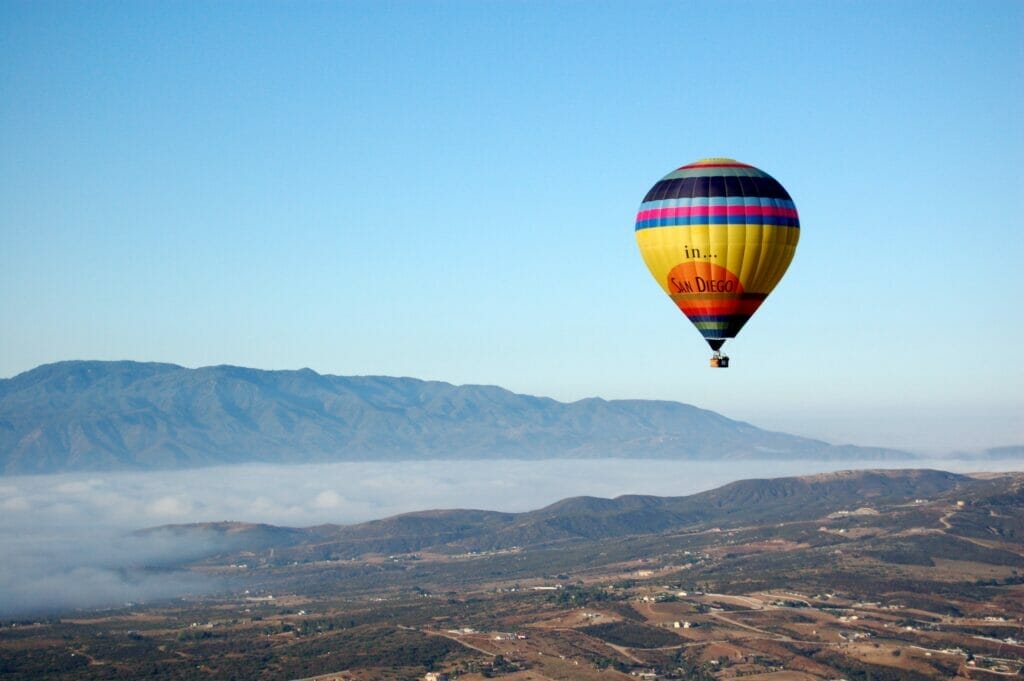 This is a place to rest, relax, and bask in the sunshine.
2. Boulder, Colorado
If mountain cities are your thing, book the next ticket to Boulder, Colorado, which is situated where the Rocky Mountains meet the Great Plains.
Not only do you have gorgeous mountain views, but you also have the lovely Boulder Creek and a city that is dedicted to protecting their urban ecosystems and wildlife.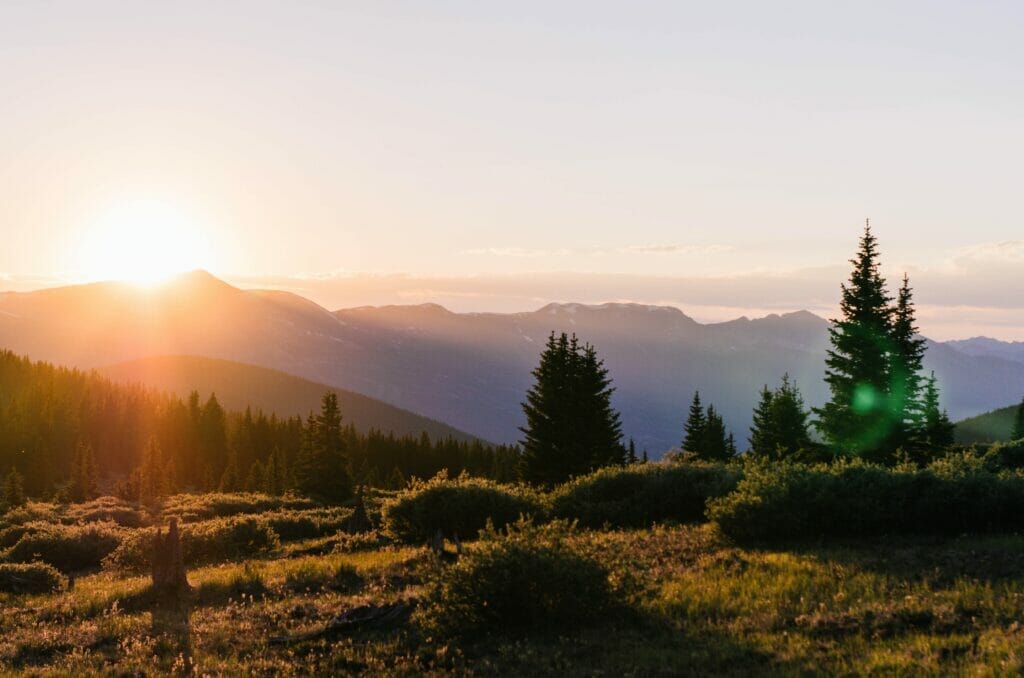 As you wander down the main thorough streets, the red and yellow buildings provide a pop of color against the bright blue sky and the paved brick walkways provide a welcoming feel that means pedestrians are always welcome.
Visit in the Fall, when the showing of colors from the surrounding trees is one of the most spectacular views around.
3. St. Augustine, Florida
While many people first think of Orlando when it comes to Florida, wander the old streets of St. Augustine, Florida's first city, and you'll discover palm tree lined streets, colorful buildings and balconies with flags a plenty.
The deep reds and pink hues of this Spanish built city give it a welcoming feel, and the striking architecture like the Castillo de San Marcos that sits on the water's edge makes for one of America's most beautiful cities.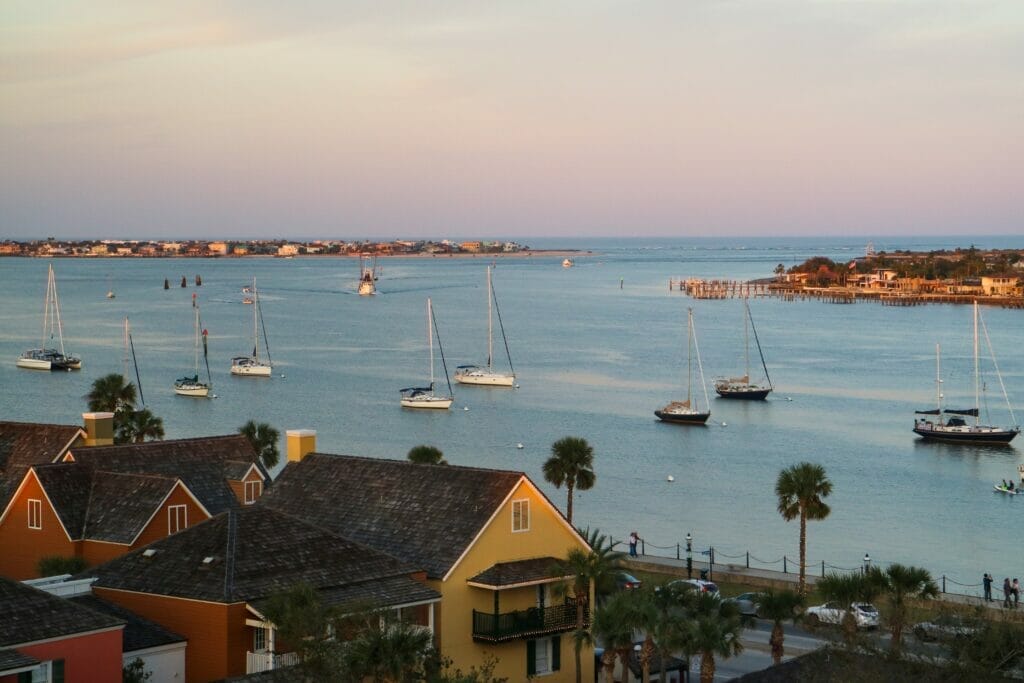 Walk through historic downtown for the most amount of charm, but don't forget to see the city from the bridge, as this is another great skyline view.
You'll be taken in by the friendly people and the colorful awnings, as well as the warm weather Florida enjoys almost year round.
4. Pittsburgh, Pennsylvania
You might not immediately think of Pittsburgh, nicknamed the Steel City, as one of the most gorgeous ciites in America, but take a trip up the Mount Washington incline and look down on this city skyline, complete with its over 400 bridges and you'll understand why this is a must visit.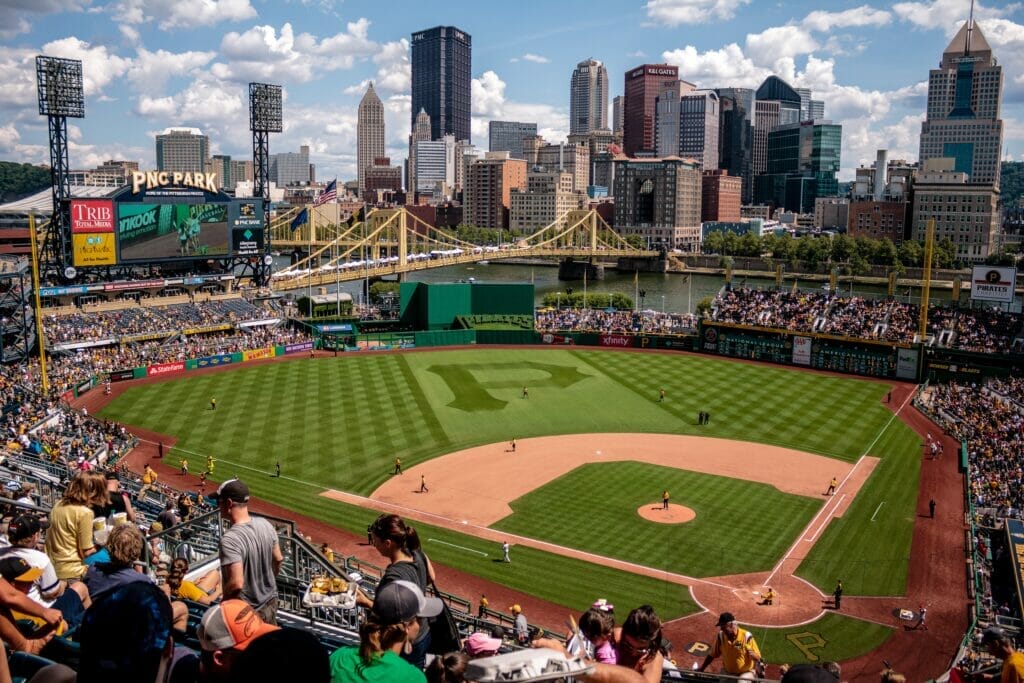 Head to the University of Pittsburgh campus and you'll find the Oakland area, which comprises some absolutely stunning buildings like the Cathedral of Learning and Heinz Memorial Chapel.
Sit in Schenley Plaza and take in the unique beauty of Pittsburgh in a world that only used to know it for its steel and metal.
The homes in nearby Squirrel Hill are some of the most enchanting around.
Fit a trip to Erie, Pennsylvania in with your trip to Pennsylvania for even more fun.
5. Raleigh, North Carolina
Known as the "City of Oaks" for the number of oak trees that line its streets, Raleigh is leafy and beautiful.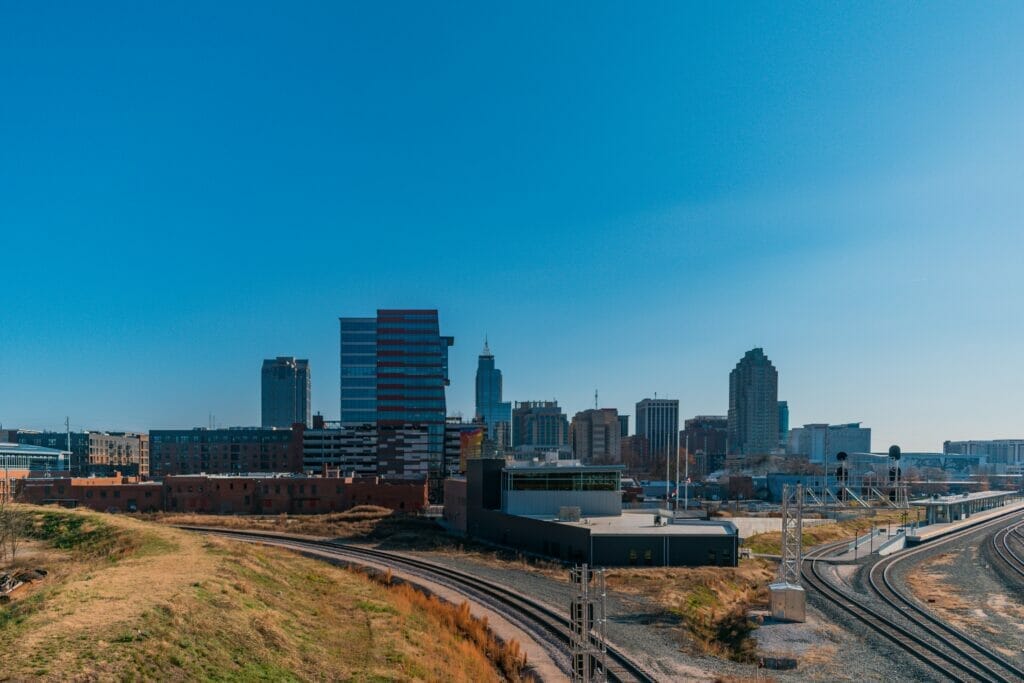 It's also the second largest city in the state of North Carolina, and home to universities like North Carolina State University and close to Duke University and University of North Carolina at Chapel Hill.
Raleigh was one of the first planned cities in the US, laid out in a grid pattern, and it succeeds at both being a bustling city and an urban oasis with plenty of green space and a skyline that isn't too overwhelming.
For more North Carolina fun, don't forget Greensboro!
6. San Antonio, Texas
If you want both color and historic Spanish architecture, San Antonio is the place to go.
Not only is this one of the most rapidly growing cities in America, but it has everything from cacti to oak trees to parts of Texas Hill Country.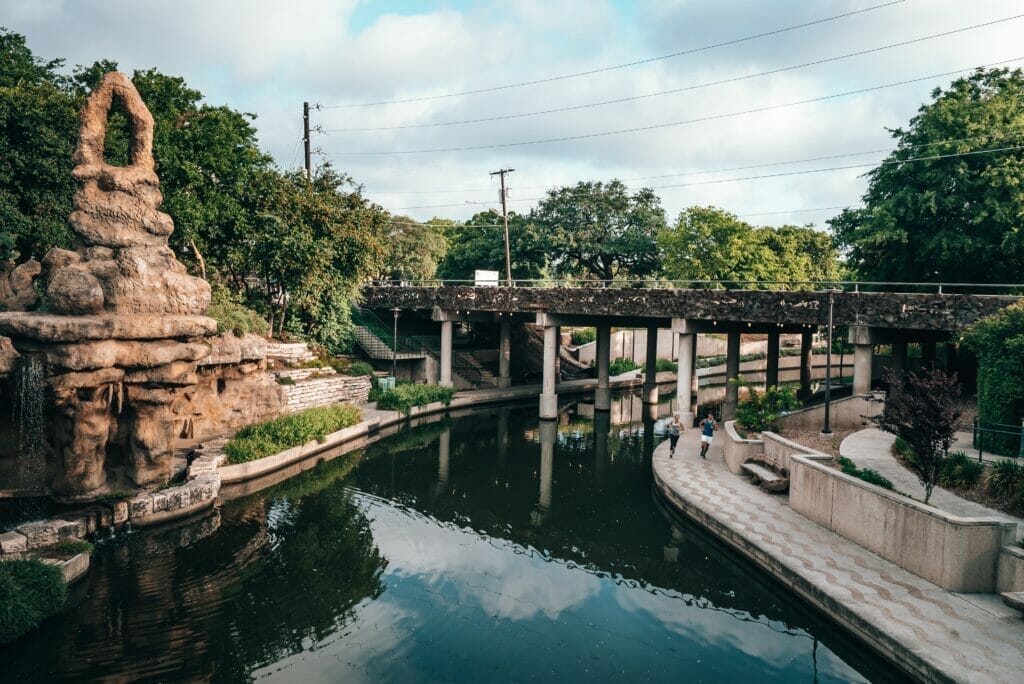 Don't miss a walk along San Antonio's Riverwalk, a string of gorgeous buildings and pops of color along the San Antonio River.
Wander through neighborhoods like Hollywood Park and Elm Creek to see the gorgeous upscale houses in the area, and stop by the Cathedral of San Fernando, a historic active cathedral, to see its striking facade.
Want more Texas fun?
Try heading to Dallas, Texas or visiting Magnolia Market in Waco, Texas.
7. New Orleans, Louisiana
Famous around the world for its architecture, New Orleans has twenty historic districts on the National Register and at least fourteen local ones.
As you wander through the city, you'll see the differences in the green railings on Bourbon Street to the American townhouses in all different colors to antebellum homes on St. Charles Avenue.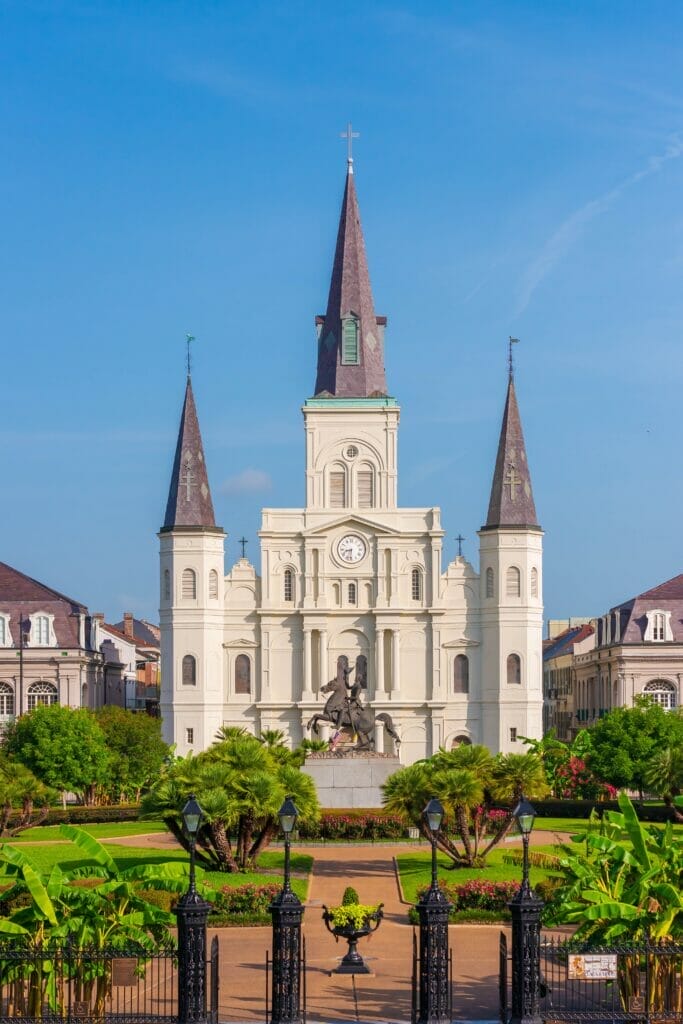 New Orleans has an European influence, and you'll notice American, Victorian, Greek, and Italian architecture in its mansions.
Enjoy the color that cloaks the city during Mardi Gras, as well as the prevalence of leafy greens hanging out of windows to make for a vibrant and diverse cityscape.
8. Juneau, Alaska
Ready to enjoy the American wilderness while visiting the capital city of Alaska?
Head to Juneau, which is right at the base of Mount Juneau and within striking distance of Douglas Island.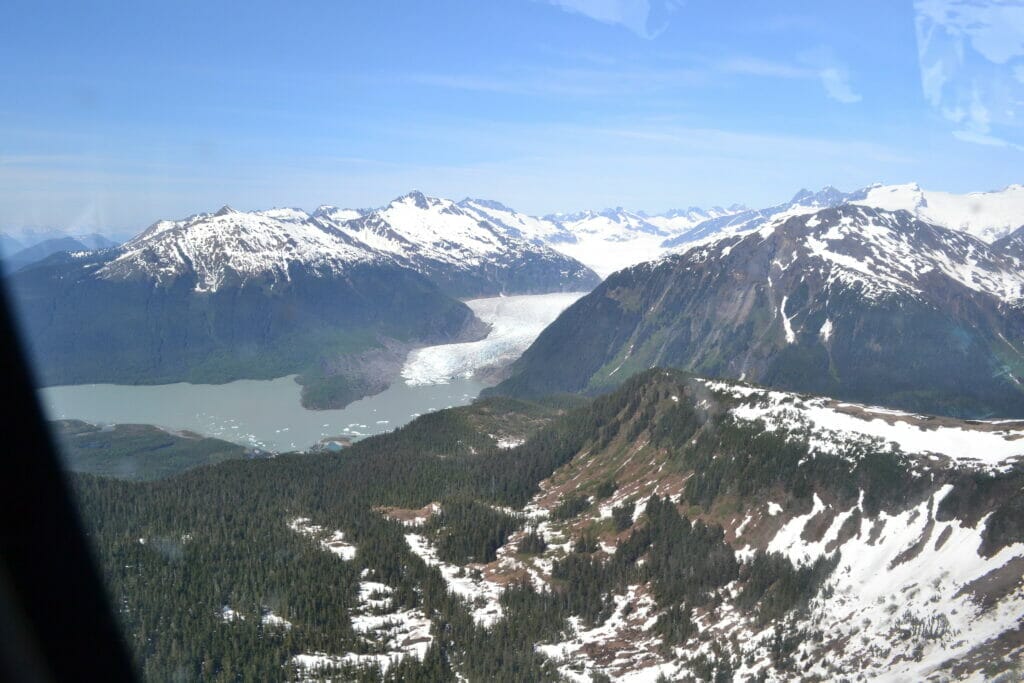 One of the most interesting aspects of Juneau is that there are no roads connecting it to the rest of the state due to the rugged wilderness surrounding it, so all goods coming in or out have to come by plane or boat.
Among the most beautiful places in Juneau are the Tongass National Forest, the Kootznoowoo Wilderness and the way Downtown Juneau looks at night when it is lit up against the intense dark backdrop of the mountains.
9. Honolulu, Hawaii
Ready for tropical paradise?
Honolulu has it all.
And of course one of the most beautiful cities in America would be in Hawaii!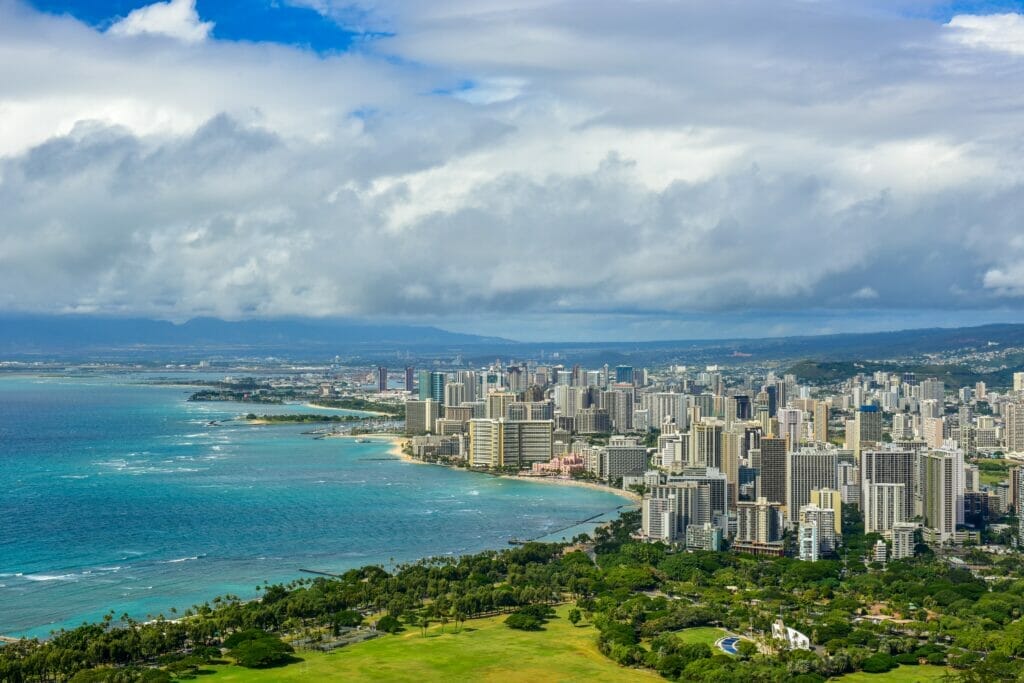 A large skyline set against the waterfront and filled with palm trees, gorgeous homes and sweeping landscapes that can be views from Diamond Head.
While it is a popular tourist destination with beaches and hotels, it's also a thriving city with a ton of locals who respect and appreciate the beauty and culture of Hawaii.
There aren't many US cities where you can go snorkeling right next to a cityscape, so take advantage of it!
10. Madison, Wisconsin
Named for the American founding father of the same name, Madison, Wisconsin makes the list of the most beautiful cities in the US due to the four lakes its surrounded by – Lake Mendota, Lake Monona, Lake Waubesa, and Lake Kegonsa.
The capitol building, on Capitol Square, is also a sight to be seen with its prisine white facade popping out from the blue sky surrounding it.
Its dome was modeled after that of the U.S Capitol building.
Madison also has plenty of architectural history, with many buildings designed by Frank Lloyd Wright and a historic rule that means buildings in the downtown area must be below a certain height, which creates a welcoming and less overwhelming feeling when compared to cities with towering skyscrapers.
11. Savannah, Georgia
There's something so enchanting about Savannah that not only makes it one of the most beautiful cities in Georgia, but one of of America's most beautiful cities.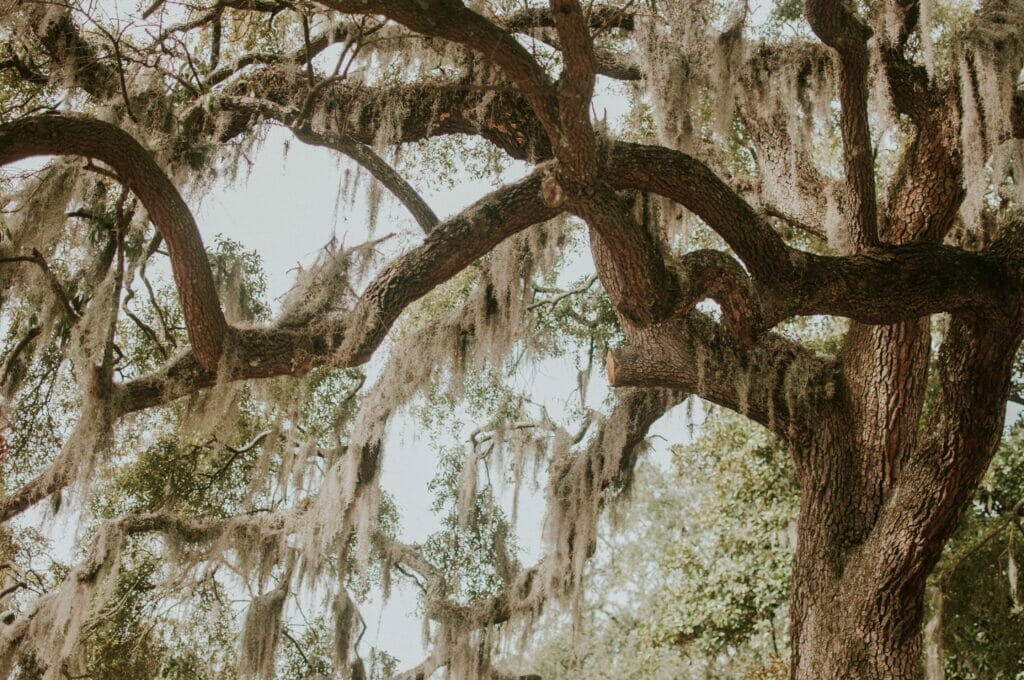 From the cobblestone streets to the historic buildings, there is always something new and beautiful to discover.
Check out downtown Savannah where you'll find tree-lined streets and historic buildings, or wander over to River Street to get a glimpse of the Savannah River waterways.
Savannah is incredibly walkable, as well, which means you can go for a stroll and come across hidden nooks and gorgeous fountains.
Greenery is everywhere, with vines covering buildings, and entire pathways being covered by impressive trees with moss lazily drooping down.
Trolleys run up and down the streets and white picket fences are a popular front yard staple.
12. Boston, Massachusetts
Boston is one of America's most well-known cities, and it's the most populous in Massachusetts.
It's also incredibly well kept and beautiful.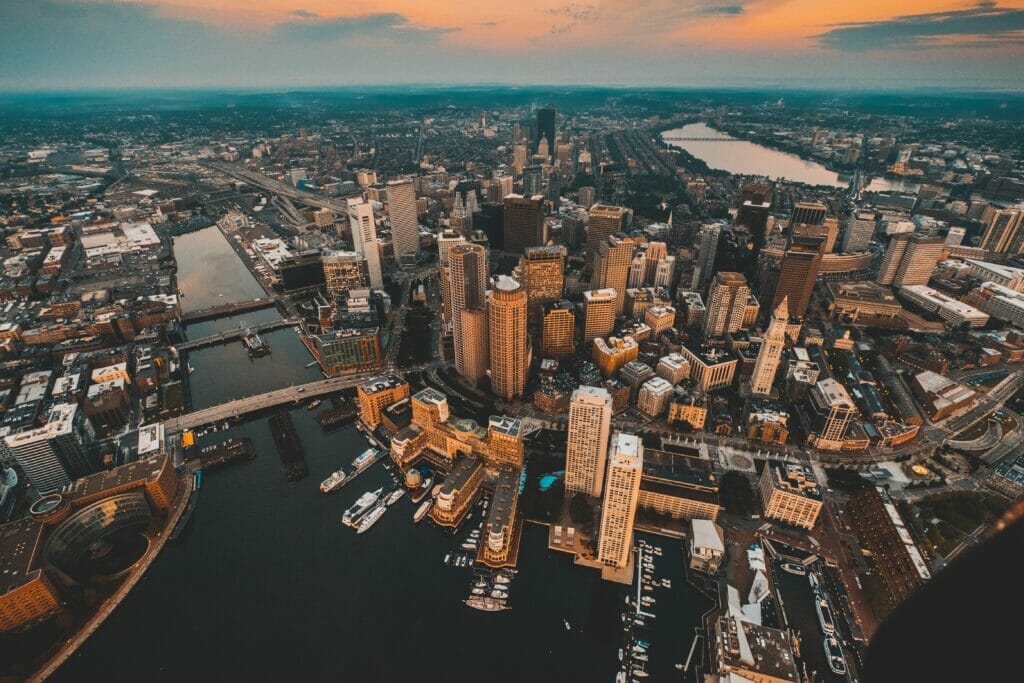 The charm of Boston dates back to its original founding, as the winding roads are remniscent of city planning across the pond.
With the Charles River being a major body of water running through the city, there are so many places to get gorgeous water views.
Boston also has an exceptional amount of green spaces, including Boston Common.
Check out the gilded dome of the Massachusetts State House, or wander the beautiful campus of nearby Harvard.
13. Tuscaloosa, Alabama
Nicknamed the "Druid city" for all of the massive water oak trees around the city, Tuscaloosa is one of the gems of Alabama with plenty of open roads and leafy areas.
This is home to the University of Alabama, and its well-manicured brown brick buildings are what really make Tuscaloosa shine.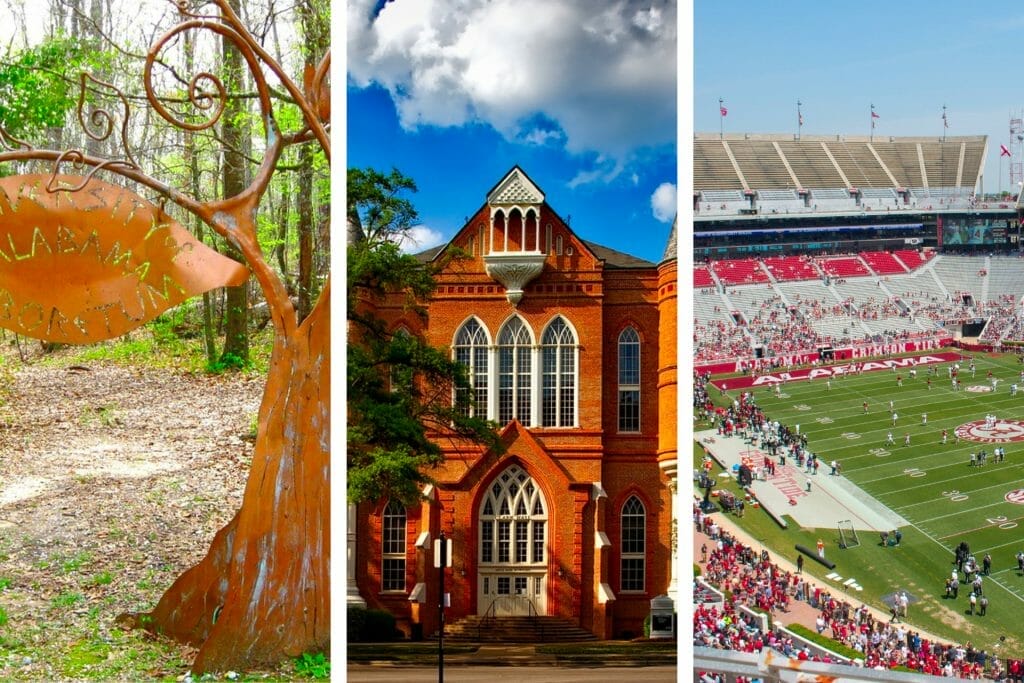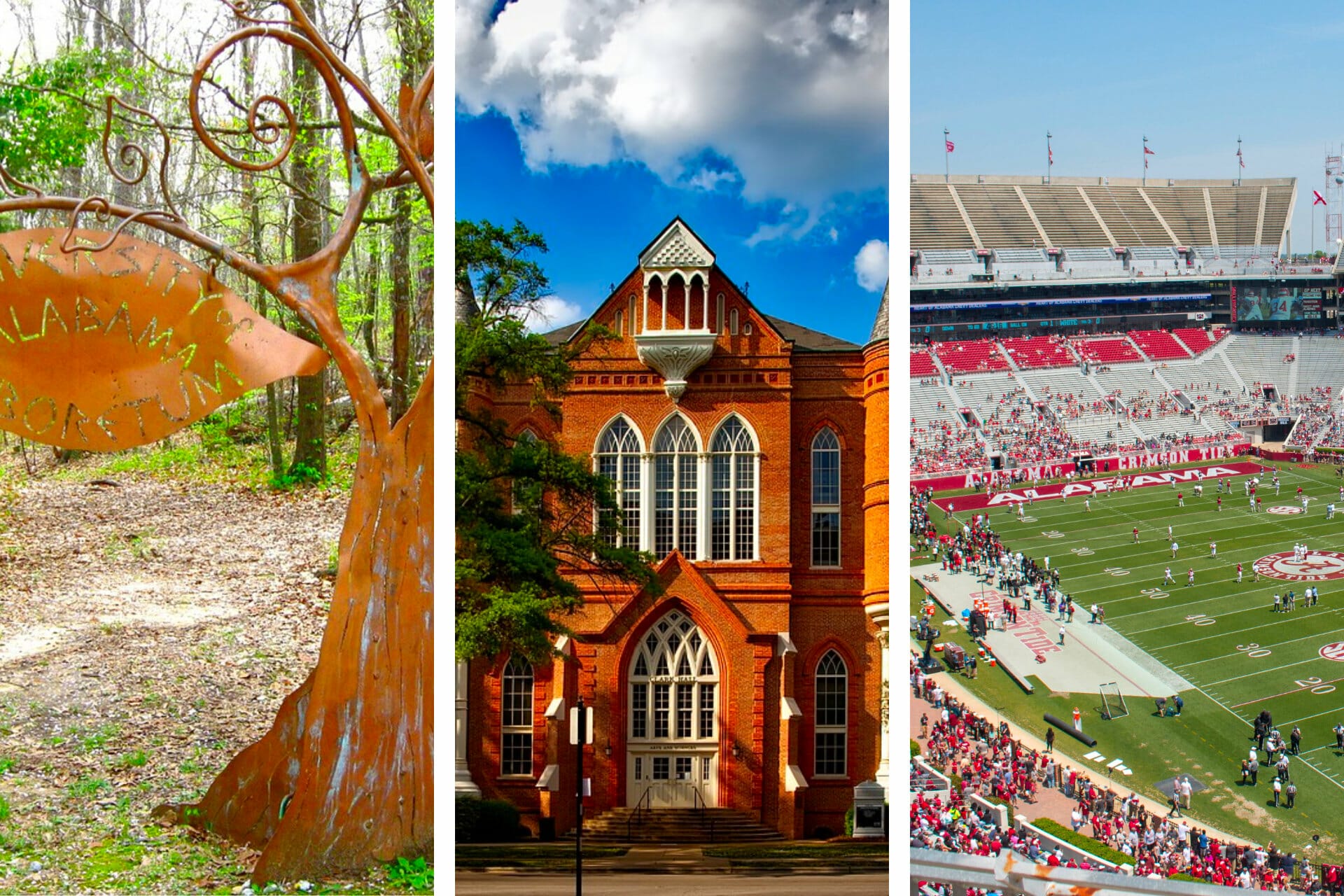 You can wander along the Riverwalk to see Tuscaloosa's waterways, or marvel at the iconic Bryant-Denny Stadium, home of the University of Alabama Crimson Tide.
Southern hospitality permeates the landscape here, so don't be surprised if you see neihbors congregating and getting to know one another in front of their classic single story homes.
14. Jackson, Wyoming
Jackson is a relatively small city with a population of just around 10,000, but it's inluded in this list for its gorgeous views of the Teton and Gros Ventre mountain ranges.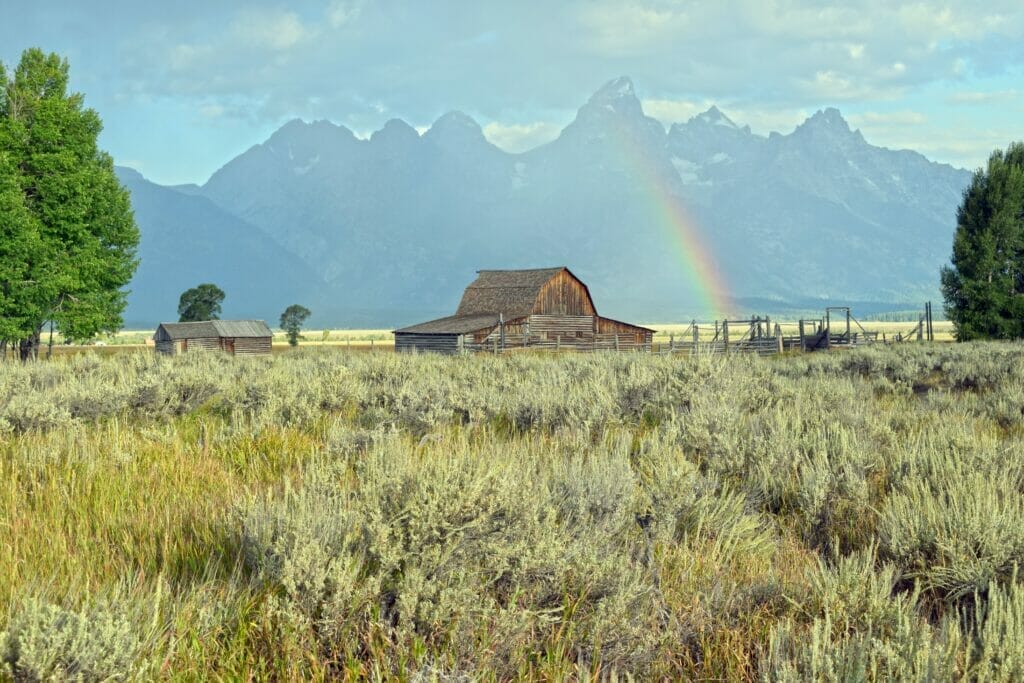 Jackson has a rich history, first being populated by Native American tribes and then later being an area for mountain men who were exploring the wilderness.
See some of the early buildings from Jackson in the Town Square, visit in the Spring for gorgeous colorful blooms, and enjoy the rustic vibe of this beautiful place filled with respect for the local environment and the American NorthWest.
15. Chattanooga, Tennessee
Nestled along the Tennessee River and sharing a border with Georgia, Chattanooga Tennessee has plenty of bridges, some beautiful buildings including the Old Post Ofice and Hamilton County Courthouse, and a revitalized downtown.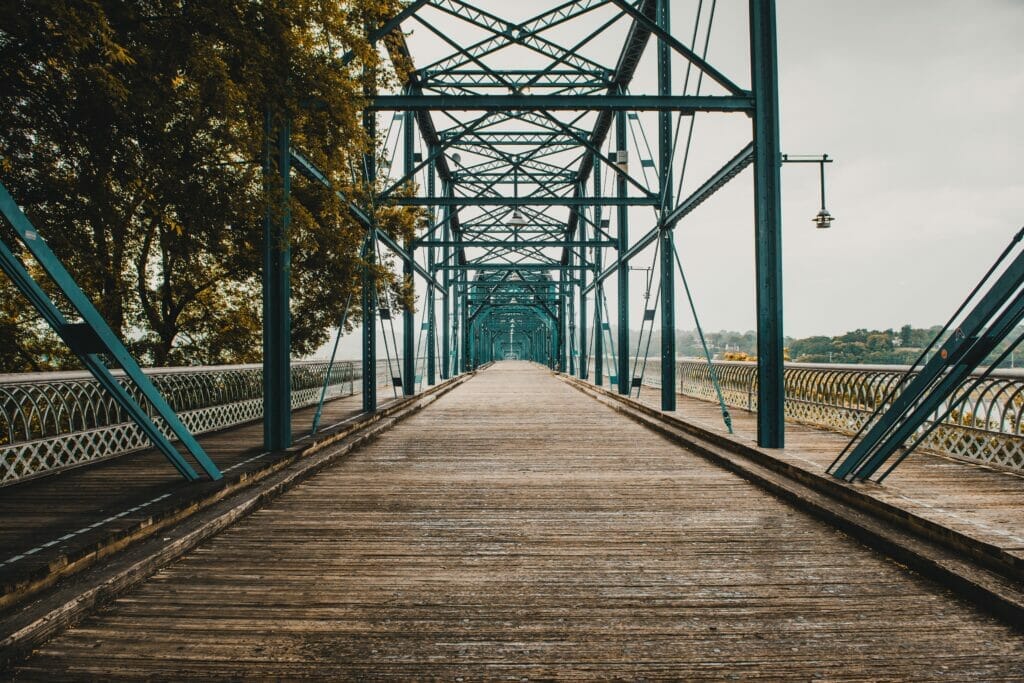 There are also great views of natural areas like Lookout Mountain, caverns, and the Raccoon Mountain Reservoir not too far away.
A nice blend of modern, historic, and natural, Chattanooga is a must-visit in Tennessee (it has also been voted one of the most liveable, so keep it on your list of potential places to move!)
16. Alexandria, Virginia
Known for being a popular place for those working in Washington DC, Alexandria, Virginia stands out particularly for the beauty of its Old Town.
Wander the brick lined streets and visit family-owned restaurants, independent shops, and marvel at the deep red brick buildings with their colorful awnings.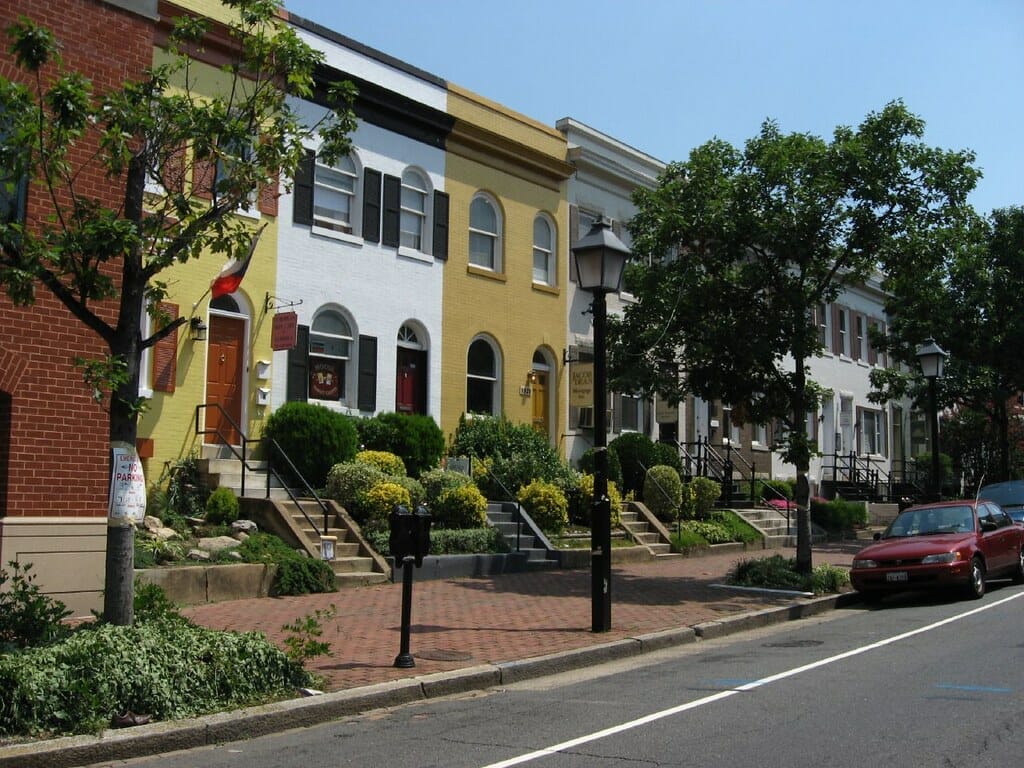 You should also visit the George Washington Masonic National Memorial, where you can get great views of Old Town, and don't miss Christ Church.
This was designed by a descendant of Sir Christopher Wren, who designed St. Paul's Cathedral in London, England.
17. Prescott, Arizona
Rugged terrain is all the rage in Prescott, Arizona, one of Arizona's most beautiful cities that boasts great weather all year round and four seasons.
Visit Prescott, over 5,000 feet above sea level, to see rolling meadows, mountains, lakes, and streams.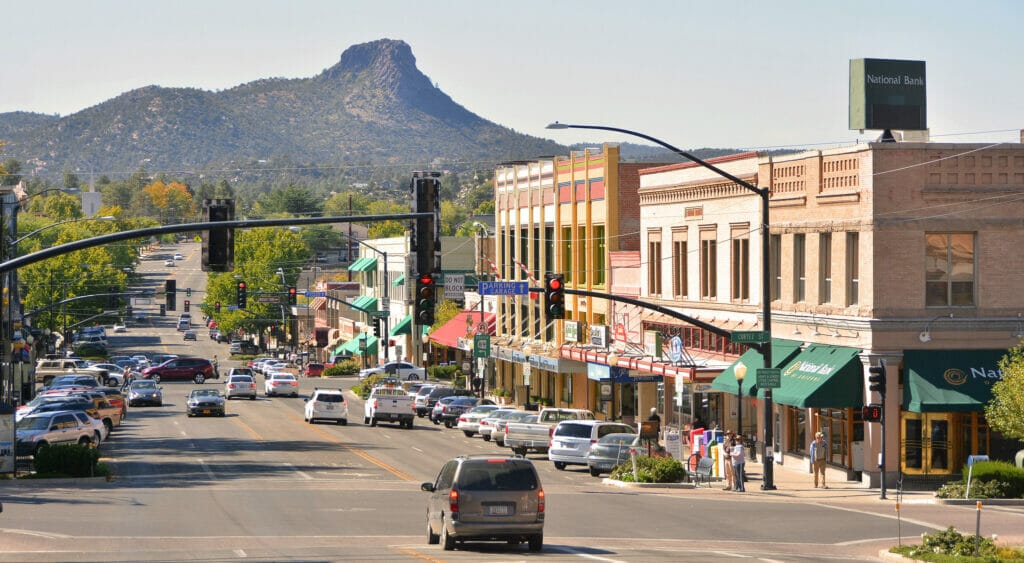 The homes here tend to be in Victorian style, and over 800 of them are on the National Register of Historic Places.
This means you'll find plenty of sprawling front porches and detailed windows that have been preserved over the years.
Downtown, you can visit Whiskey Row, which is also filled with history and gorgeous brick buildings with American flags flying high out front.
Head to the Courthouse to see the magnificent columns and treelined walkways, or get out onto one of their golf courses for more gorgeous views of wildlife.
Prescott is some of the best of America's Old West and one of the most beautiful cities to visit in America.
Get the All-American Travel Secrets!
Don't miss out on America's hidden gems!