Lincoln, Nebraska.
A mixture of old school American charm and innovative developments leading the way into the future.
This is the proud home of the University of Nebraska (Go Cornhuskers!), the second most populous city in Nebraska, and the capital of this welcoming state.
It's a place where you know your neighbors and your neighbors know you, where you'll never meet a stranger even if you've just moved to the area, and where the gridded street system gives a sense of peace and order in a chaotic world.
The skies are open, the geography flat, and the history filled with rich stories of pioneers and prairie life.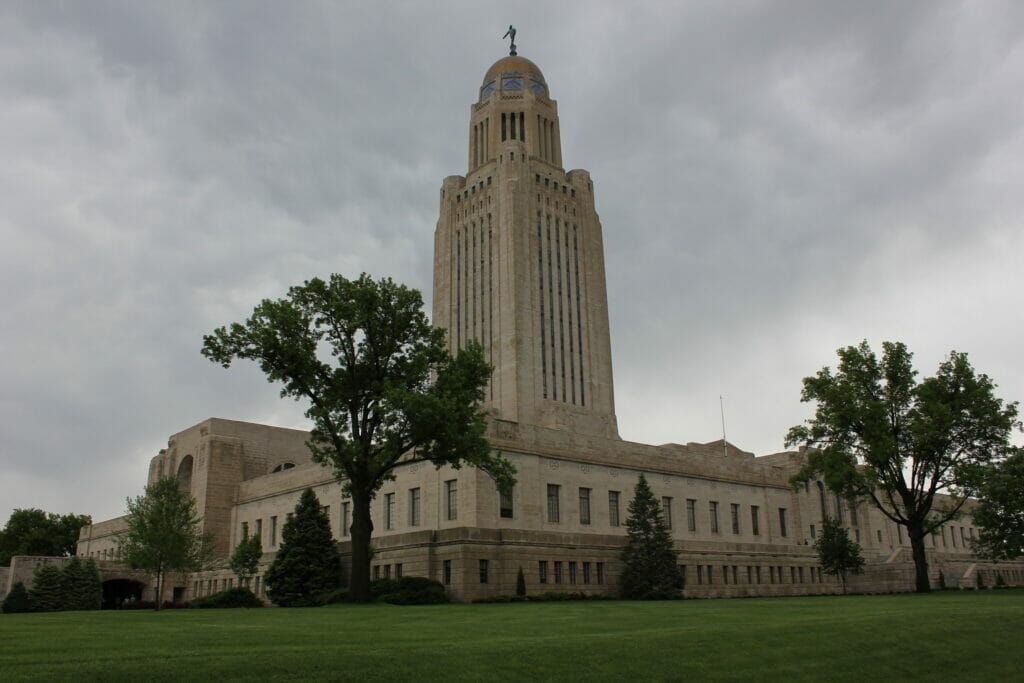 Whether you're coming to Lincoln on work, business, or visiting family and friends who live there, this guide to the best things to do in Lincoln, Nebraska will help you plan your itinerary and not miss out on the best things to do in this All-American city.
Getting around Lincoln
Don't forget that it's much easier to see Lincoln by car so you can get around on your own.
Rental cars are perfect if you're flying into the area.
We recommend using Discover Cars price comparison to find the cheapest deals.
What to Pack for Your Trip to Lincoln
When it comes to packing, it depends on the season you're visiting Lincoln.
However, a basic guide is to ensure you have a sturdy travel backpack like this one to hold your belongings each day, a reusable water bottle to keep you hydrated in the summer heat, and of course some walking shoes like these that will keep the blisters away as you explore.
If you're coming in the winter, temperatures can fall quite significantly, so don't forget your cutest snow hat, balaclava, and a really warm coat to make sure you can still enjoy yourselves.
Looking for things to do with kids in Lincoln?
This travel game for the car is absolutely perfect for keeping them entertained, and I love these little Trunki suitcases for children's travel.
Where to Stay in Lincoln
There are a few considerations when it comes to booking somewhere to stay in Lincoln, including budget and what part of the city you want to be in.
Here are a few suggestions of where to stay in Lincoln with your family or significant other, broken down by budget.
Budget: Splashing Out ($150+ per night)
You can't actually get much closer to Lincoln's best attractions and the University of Lincoln than staying at this central hotel.
With some dog-friendly rooms in case you bring your pup with you, as well as a free glass of bubbles in reception and incredibly comfortable beds, this is a fantastic option for anyone who prioritizes location.
There's also a heated indoor pool as well as an on-site restaurant, and the price is not bad at all to get a nice hotel room (Toto, we're not in NYC anymore!)
Budget: Mid-Range ($100-$150 per night)
Did you know you can stay at a themed hotel in Lincoln? Oh, yes, here at All-American Atlas we love a themed hotel, and the retro and sporty theme at the Graduate Lincoln is seriously fun.
You'll feel like you've stepped back into the 60s (but in a fun, themed way – the hotel is very modern in all other ways!), and you can make use of the swimming pool, gym, and roof terrace during your stay.
This is one of the most unique hotels with great service and a great price.
Budget: Uh…on one! ($100 or less per night)
Looking for a budget-friendly hotel in Lincoln? The Radisson near Lincoln Airport is a great option if you just need somewhere to sleep before your flight or are staying in Lincoln for a short time.
You'll need to rent a car or get a taxi to the city center for attractions, but all of the amenities you'll need including breakfast, a laundry room, and comfortable rooms is available for a low price point!
1. Sunken Gardens
These gorgeous gardens are rated as one of the top gardens in the whole of the USA and it's no surprise why once you step foot in them (but be careful where you step!).
Not only does the garden feature permanent landscaping that gives you a quiet place to reflect, but they also keep on top of their seasonal blooms and regularly redesign the plants to fit a certain theme.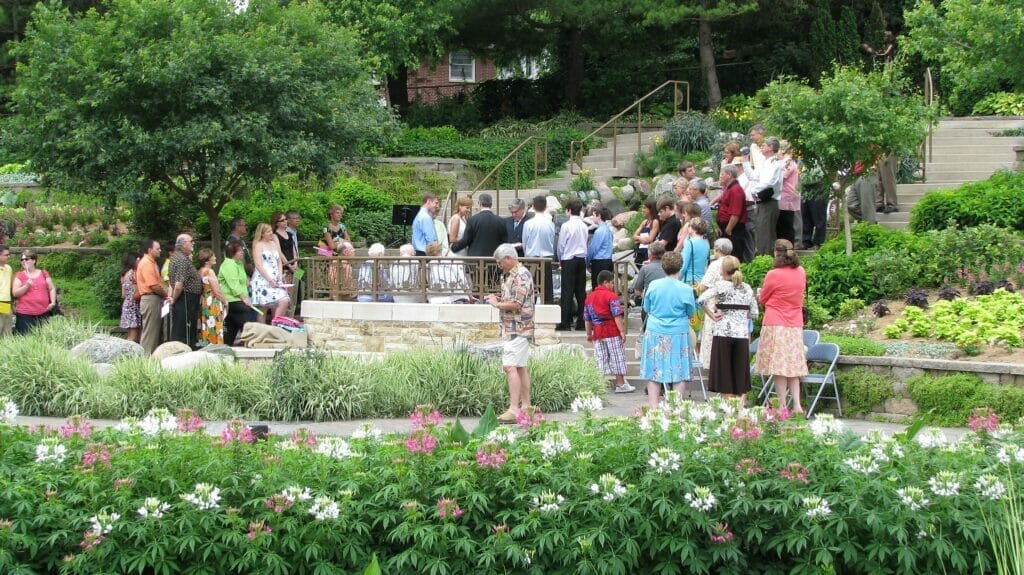 Built in 1930, the Sunken Gardens are one of the best things to do in Lincoln and are completely free to enter.
There are visiting hours to adhere to, but parking nearby is free and this makes a great day out for the whole family.
You can also take garden tours or volunteer to help with garden up keep throughout the year to become a part of this close knit community.
2. Nebraska State Capitol
You may have spotted the Nebraska State Capitol before you knew what it was!
Known as the "Tower on the Plans," it stands at about 400 feet tall and can be seen from almost 20 miles away.
This is the head of the Nebraska government and is one of the most important attractions in downtown Lincoln.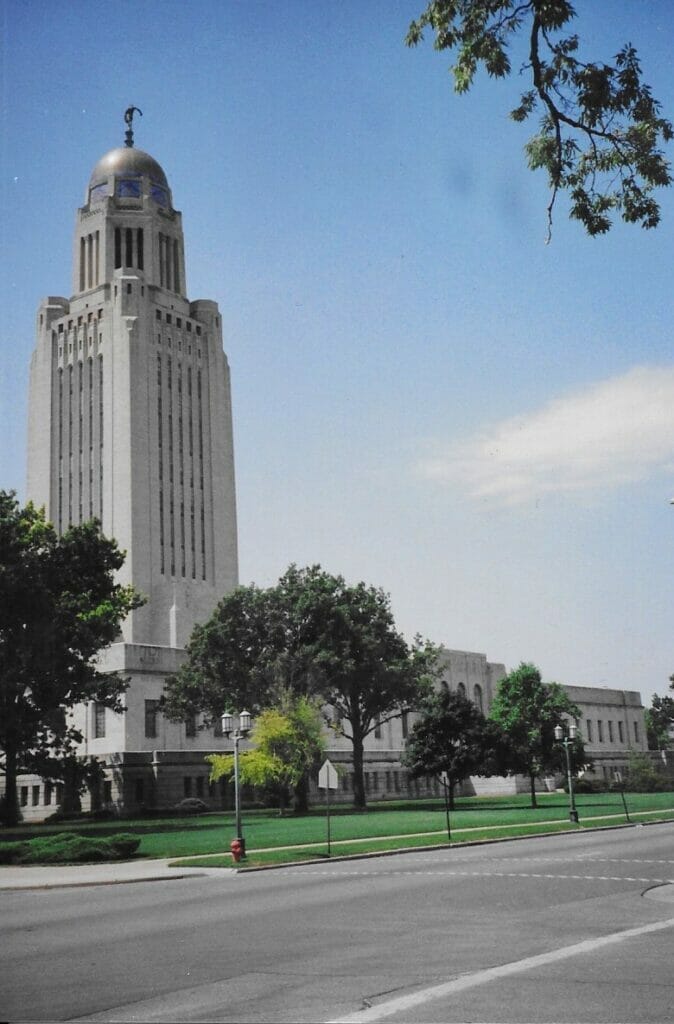 It was designed by a New York architect and completed by 1932.
Today, it is a National Historic Landmark.
Visitors can take tours on the hour of the building, and it's open most days of the year excluding Thanksgiving, Christmas, and New Year's Day.
If you're looking for a beautiful place to get married, they also do weddings and are one of the best places in Lincoln for a wedding ceremony to take advantage of the gorgeous interior and grand feeling that special things happen here!
3. Museum of American Speed
Got a need for speed?
The Speedway Motors Museum of American Speed is one of the best things to do in Lincoln, Nebraska with kids as you can tour around the stunning collection of cars, engines, toys and race memorabilia.
In addition to walking among the gorgeous galleries featuring everything from Ford to streamliners, you can also attend a monthly Cars and Coffee Meet Up that brings people with specialty cars together to talk about their passions and enjoy some donuts and drinks.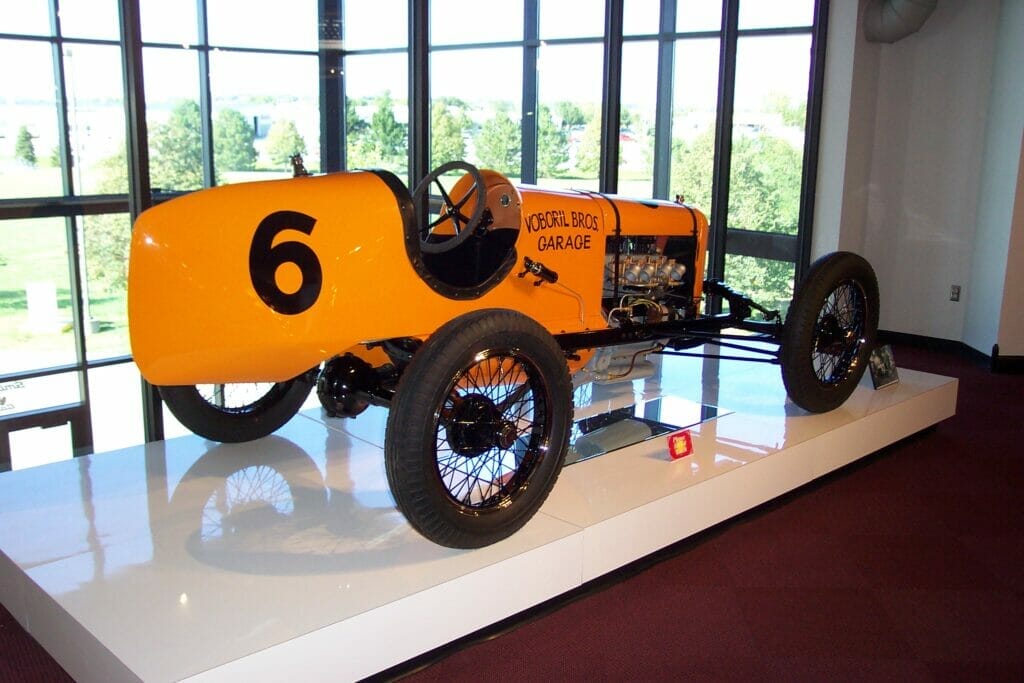 This is one of those can't-miss museumd and a true gem of Lincoln for anyone interested in racing history.
4. Lincoln Children's Zoo
With over 400 animals, Lincoln Children's Zoo is one of the best outdoors things to do in Lincoln, Nebraska that will help teach the kids about animal conservation as well as providing animal encounters and regular shows.
See the Red Pandas play together, watch the bobcats dart throughout their exhibit and listen for the sound of the macaws.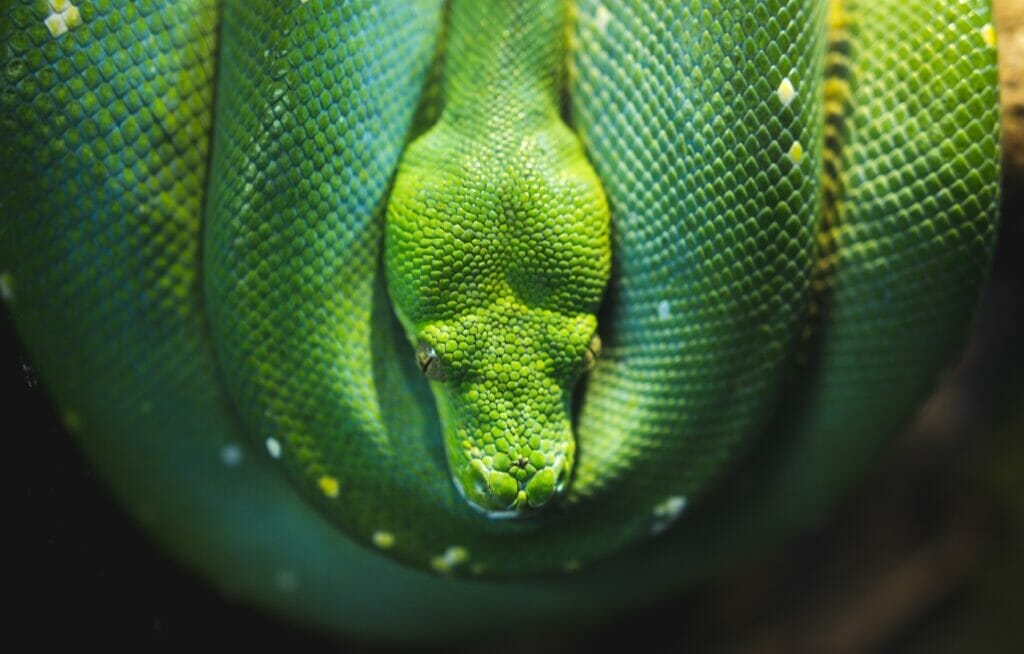 You can make an entire day here by giving the kids time to play in the natural playground, having lunch at the cafe or spending time walking around the butterfly habitat.
You can also purchase one of the most unique ideas for artwork in your home, animal art!
This art, made by animals with non-toxic paint, is a great souvenir to take away and always unique.
5. Pioneer Park Nature Center
Visit the Pioneer Park Nature Center to find hundreds of acres of space to roam, play, and get some fresh air in the summer sun.
You'll find all kinds of ecosystems from prairies to wetlands, and there are 8 miles of hiking and walking trails that will help you get some exercise while enjoying the nature around you.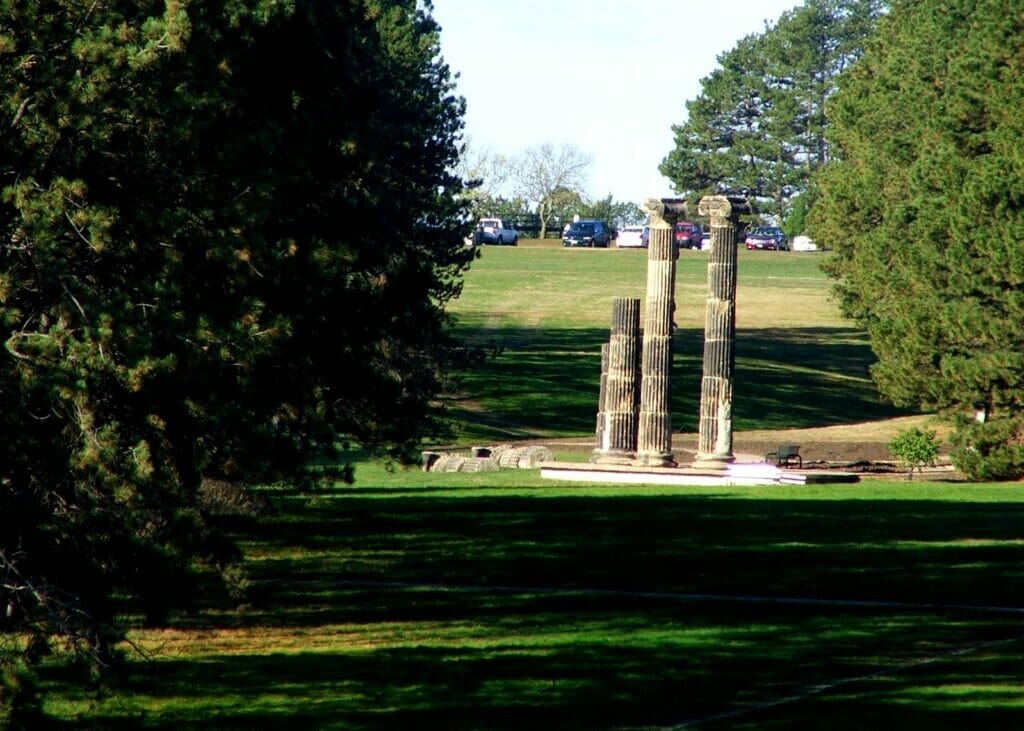 Pack a picnic and come spread out a blanket in the open grass, or listen to the birds in the bird garden.
Admission is free and don't forget the little ones, as there are natural playgrounds, special exhibits to teach the kids about wildlife, and regular workshops and classes throughout the year.
6. International Quilt Museum
Quilting is a hugely important part of Americana culture and a fascinating form of art.
One of the best things to do in Lincoln, Nebraska for quilt lovers and quilting clubs is to visit the International Quilt Museum.
This is a beautiful museum featuring hanging tapestries that showcase different quilt artists and quilting themes.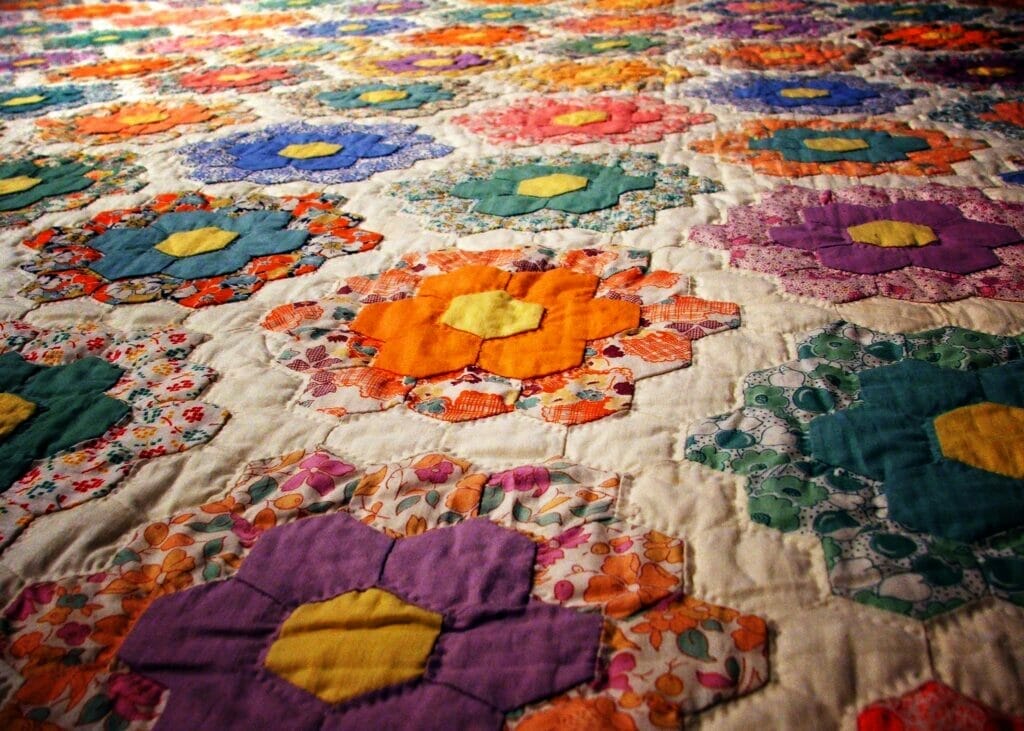 There are free public tours during the day, or you can have a private tour for more information or to entertain a group or club.
The International Quilt Museum also features quite a few talks and events that you can attend in addition to a museum visit.
7. Memorial Stadium
Ready to cheer on the Cornhuskers?
Built in 1923, Memorial Stadium is a college football stadium on the campus of the University of Nebraska-Lincoln.
It's also nicknamed the "sea of red" due to the dominant color of the Cornhuskers and how the whole stadium seems awash with red during games.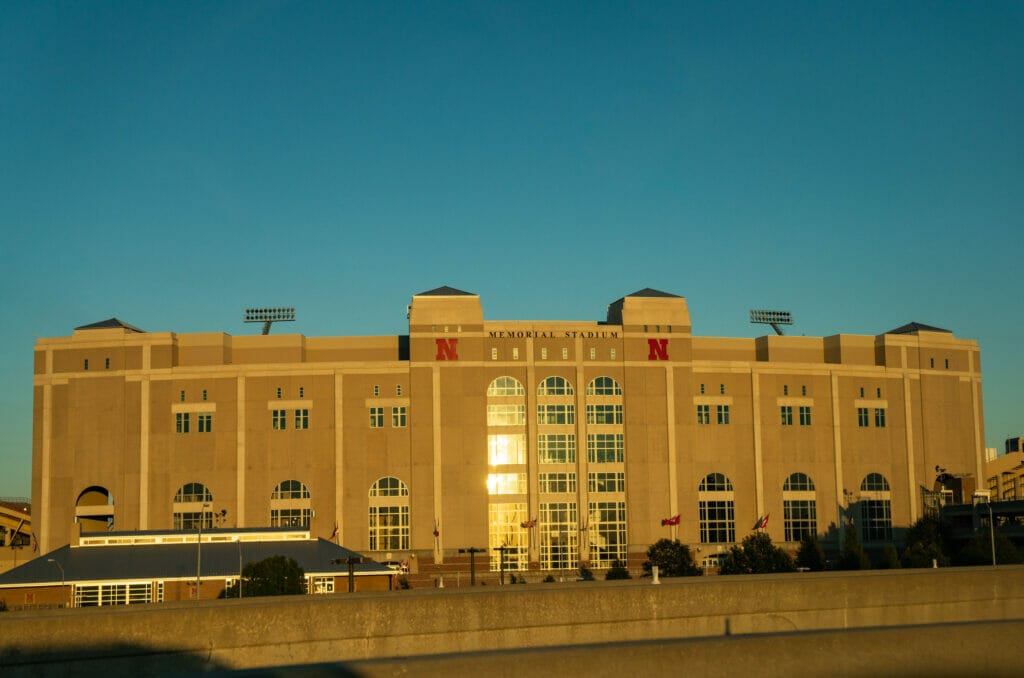 Memorial Stadium has undergone quite a few expansions in its history to accommodate all of the football fans who want to make their mark there, and when it's full, it can hold more people than any Nebraska city besides Omaha and Lincoln.
Even if you're not seeing a game here, you can check out the stadium in all of its glory and get some pictues from the outside.
Go Huskers!
8. University of Nebraska State Museum
Natural history lovers should flock to the University of Nebraska State Museum, which features four floors of fossils, biology exhibits and, most importantly, permanent exhibits featuring the biodiversity of Nebraska.
Journey back through time as you see the plants and animals that made Nebraska what it was and what it has grown to be.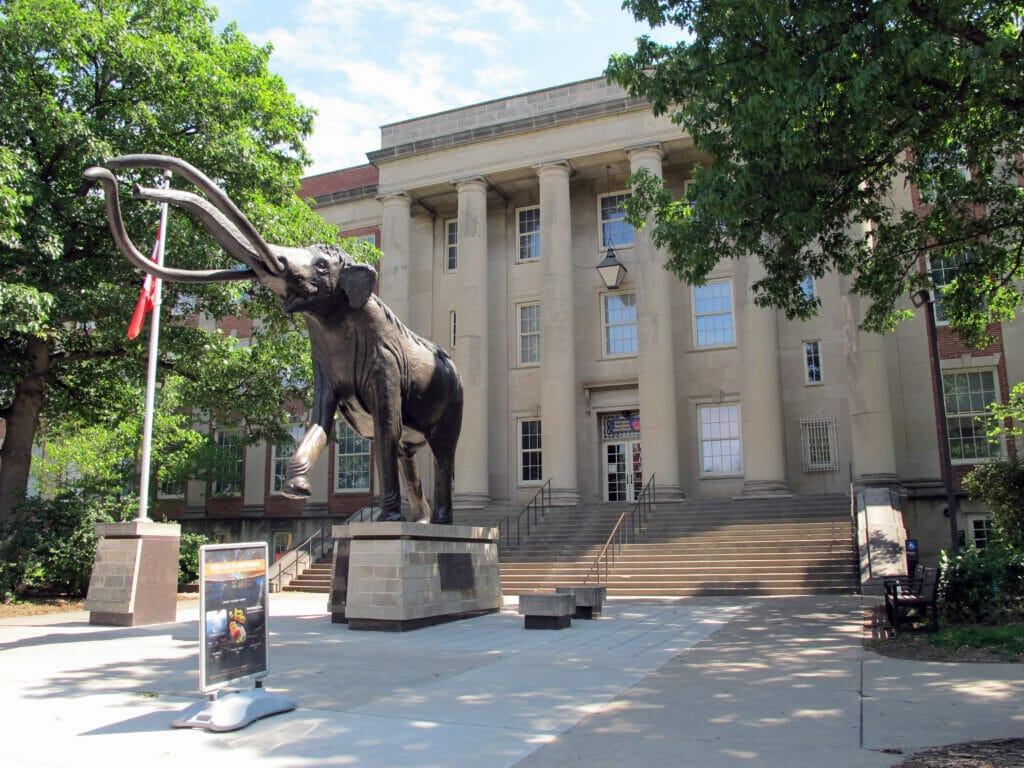 There are also exhibits celebrating the First People of the Plains, as well as information on the minerals found in and around Nebraska.
This is a great thing to do in Lincoln with kids, as the museum is interactive and puts on lots of events to keep the kids engaged.
The museum was established back in 1871 so it has been delivering education to the local community ever since, and if you need another reason to visit, don't miss "Archie," the world's largest mounted and composite Colombian mammoth fossil!
9. Pinnacle Bank Arena
If you're planning on seeing a concert or watching a college basketball game while in town, you'll find yourself at Pinnacle Bank Arena.
Built in 2013, this indoor arena is Lincoln's main hub for University of Nebraska basketball games, as well as a wide variety of concerts and events throughout the years.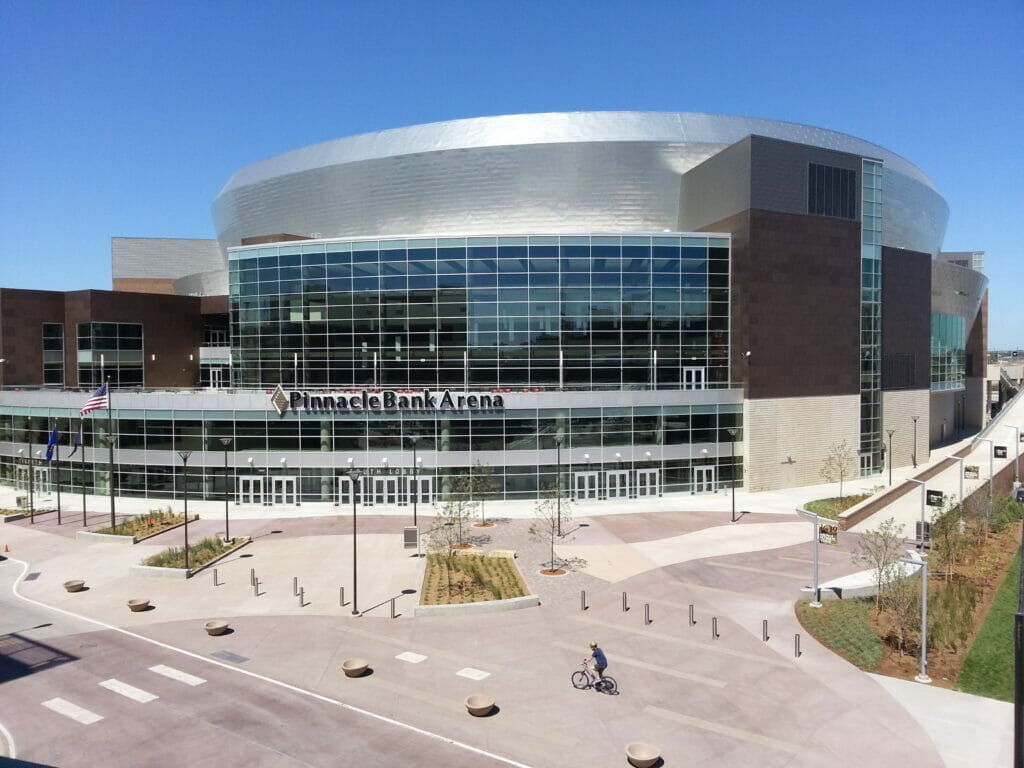 It's hosted everyone from Elton John to the Eagles, and with over 15,000 seats, the atmosphere inside is truly electric.
Nicknamed "the Vault," Pinnacle Bank Arena can be found in the West Haymarket district of Lincoln.
10. Holmes Park and Lake
To take part in the classic American pastime of taking a picnic to the park or going boating in the lake, check out Holmes Park and Lake.
This is a well-loved green space in Lincoln where it's safe to enjoy the tranquil walking trails, let the kids burn tons of energy on the playground or spend some time fishing in the lake.
The size of the park, over 200 acres, means that you're able to spread out without feeling like you're on top of anyone, and it's completely free to use so why not plan some time to chill out and relax here?
11. Pinewood Bowl Amphitheater
Theatre in the park is the name of the game at Pinewood Bowl Theater.
Located in Pioneers Park, this cultural community hub is a staple for the community and a breathtaking place to experience live theatre with live music in a park setting.
The history behind the Pinewood Bowl is also interesting, as it goes back to WWII, when servicemen were stationed at the Lincoln Air Base.
Over time, they began "singfests" which were Sunday evening services for them and their families.
The war ended, but the feeling was that these services should continue, and so the first incarnation of the Pinewood Bowl Amphitheater was born.
From Little Mermaid to Legally Blonde to Shrek the Musical, these shows are family affairs and a wonderful way to spend some time in Lincoln.
12. Antelope Park
One of the most beautifully landscaped parks in Lincoln, Antelope Park is a true Lincoln gem and a great place to take the kids.
Enjoy the walking trails or let them play on the large playground while you sit and catch up with your friends.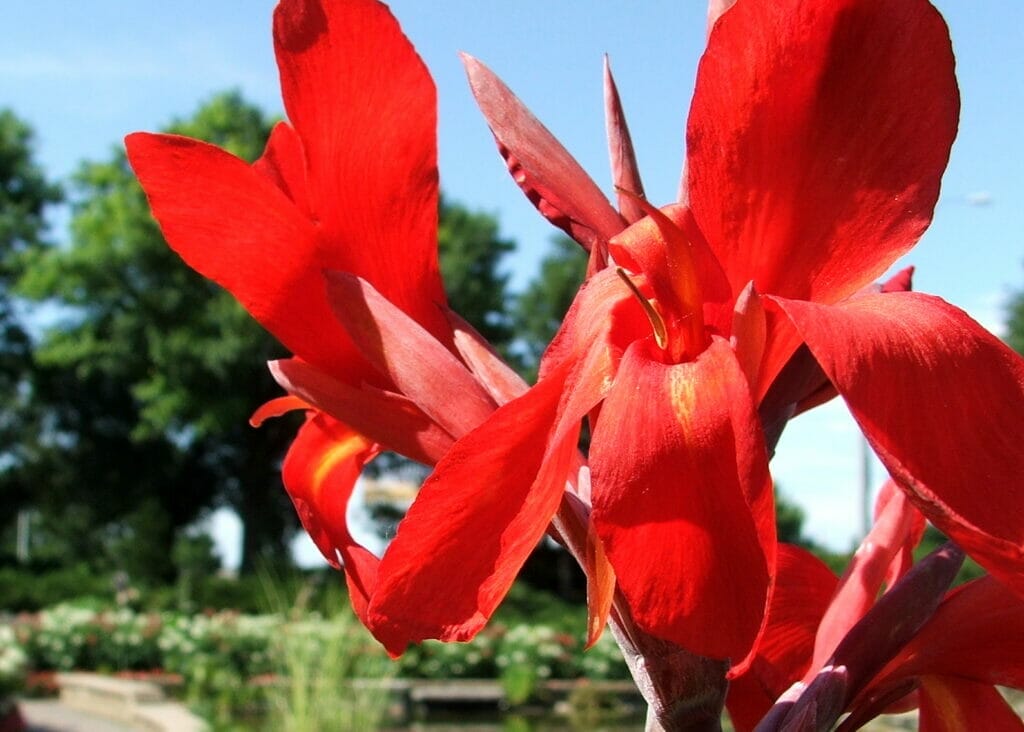 There is also a lot of history here, with a War Memorial right next to the playground and lots of gardens that celebrate the plants and history of prairie life.
There are both shelters to protect you from the rain if it comes, as well as restrooms within the park so you don't have to leave to go to the bathroom.
It's rated as one of the top parks and green spaces in Lincoln, so add it to your list!
13. Nebraska History Museum
Completely free to the public, the Nebraska History Museum is a must-visit.
It's owned by History Nebraska, who operate other important sites around Nebraska like Senator Norris House and Neligh Mill.
The Nebraska History Museum takes you back through 12,000 years of history, which may seem overwhelming, but the museum is laid out perfectly to help you navigate from collection to collection and really understand the cultural and historical implications of each one.
Learn about how Nebraska became a state, the early life of the settlers here, and important moments in Nebraska history that have shaped the way the state is run today.
And if you have kids with you, never fear!
Kids are totally welcome and there are regular educational opportunities for them to get more engaged in Nebraska History.
14. Nebraska State Holocaust Memorial
One of the most somber, but critically important things to see in Lincoln is the Nebraska Holocaust Memorial.
Located in the Wyuka Cemetary, which is a large and scenic park-like cemetary, this memorial comprises a Star of Remembrance sculpture and a Wall of Remembrance.
The memorial is to all who lost their lives in the Holocaust as well as those who fought to help those victims and end it, though you will also find a list of the names of the military units that included Nebraska-based servicemen who liberated some of the camps.
There is also a wonderfully peaceful butterfly garden to memorialize the children lost in the Holocaust, and while sobering, it is meant to act as a place of hope for the future.
15. Hamann Rose Garden
Who doesn't love a gorgeous rose garden?
If you haven't figured it out already, Lincoln Nebraska is a big fan of gardens and the rose garden is no exception.
In fact, Hamann Rose Garden continues a legacy of roses in public gardens in Lincoln that stretches 75 years back.
Come and wander through over 100 types of roses, as well as other trees and shrubs that help to complete the landscaping.
There are also award-winning roses displayed here in the All-Americas Rose Selection official Rose Display Garden (see, Lincoln takes their roses seriously!)
You'll find the Hamann Rose Garden near 27th and C Streets and don't forget to spend some time looking at the architecture surrounding the roses, including sculptures, iron fences and gates, and a fountain.
16. Deer Springs Winery
A truly all-American and family owned business, Deer Springs Winery is one of the premier wineries in Lincoln and a fantastic place to visit to enjoy a tasting with some friends.
The history of Deer Springs Winery begins with Jim Partington, who retired from the Navy and returned to Lincoln to build a house and start planting crops.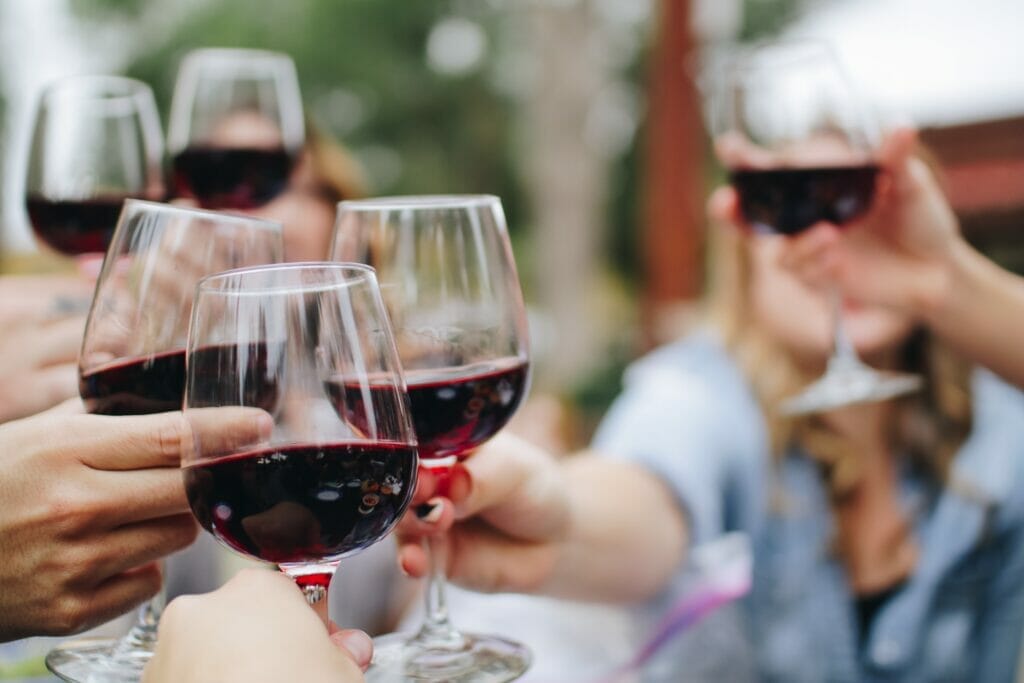 It started with wine grapes, and once the first crop was produced, the decision to open a winery was made!
Today, you can visit the Deer Springs Tasting Room which is in the renovated farmhouse on the property that dates back to 1876.
A visit to Deer Springs is a great idea for couples wanting a romantic day out or some time spent with friends appreciating the wonderful flavors of Deer Springs wine.
17. Pho Factory
If you're on the hunt for something a bit different in Lincoln, head to the Pho Factory where you'll find authentic Vietnamese food that's both healthy and affordable.
The food is cooked by trained chefs who have carefully studied recipes passed down between families for generations, and the most popular order, as the name might suggest, is Pho.
This rice noodle soup is a staple in Vietnamese cuisine and a must-try.
The atmosphere inside Pho Factory is welcoming and modern, letting you relax and focus on the amazing flavors of the food and warmth of friendship and Lincoln community that brings it all together.
18. Sheldon Museum of Art
If an art museum is what you're after in Lincoln, you'll be enthralled with the Sheldon Museum of Art.
Focusing on 19th and 20th century art, this art museum is on the U.S. National Register of Historic Places and holds both the collection of the University of Nebraska as well as the Sheldon Art Association Collection.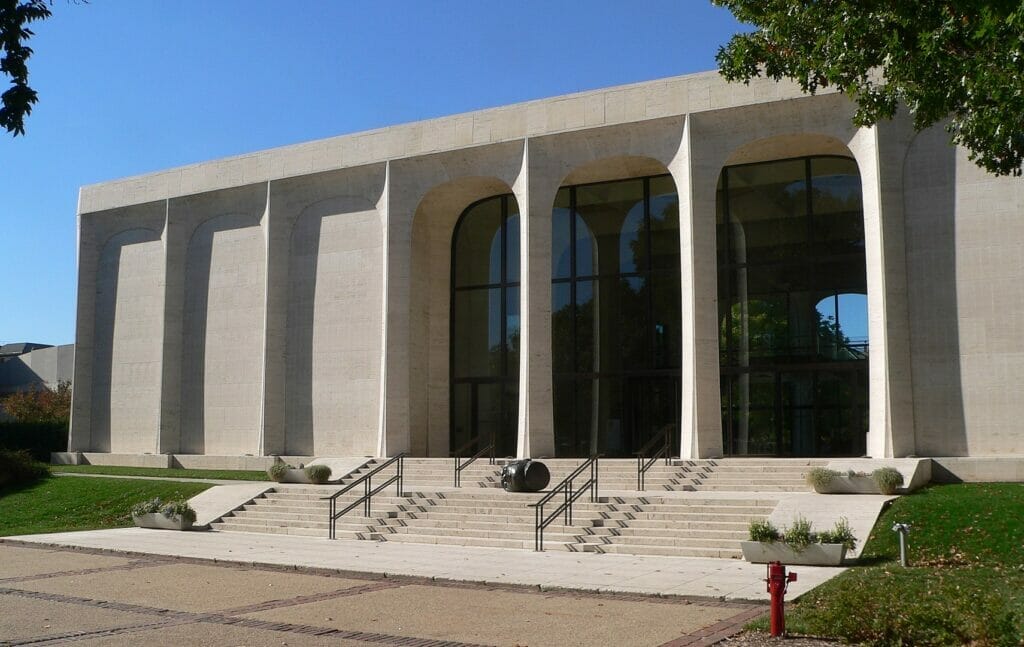 You'll wander through halls featuring everything from American Impressionism, Pop art, and Contemporary art.
The focus is very much on American art, and there are more than 12,000 works of art in these collections.
For an extra treat, explore the sculpture garden which is open year round and has more than 30 sculptures on display.
19. Wilderness Park
The largest park in Lincoln, Wilderness Park has over 1,400 acres of walking and hiking trails through both woodland and prairie.
This is a great place to go for relaxing jogs near gently flowing streams and some family bike riding on the single-track biking trails.
20. Museum of Roller Skating
Roller skating, one of America's greatest pasttimes, is on full display at the Museum of Roller Skating in Lincoln, which houses the largest collection of historical roller skates in the world.
From inline skating to roller derby, intriguing collections of the history of roller skating are laid out in galleries that take you through the culture and practical developments in roller skating.
It's a truly fascinating visit for anyone involved in the sport or wanting to learn more about it, and the collections of photographs and other artifacts from costumes to trophies are incredible.
Admission is completely free and a wonderful gift shop allows you to purchase some memorabilia for the roller skating fans in your life back home.
21. Pawnee Lake
Pawnee Lake is a gorgeous and peaceful spot in Lincoln that not only provides amazing views, but also has campgrounds where you can book a spot to pitch your tent or bring your RV and stay overnight on the banks of this natural landmark.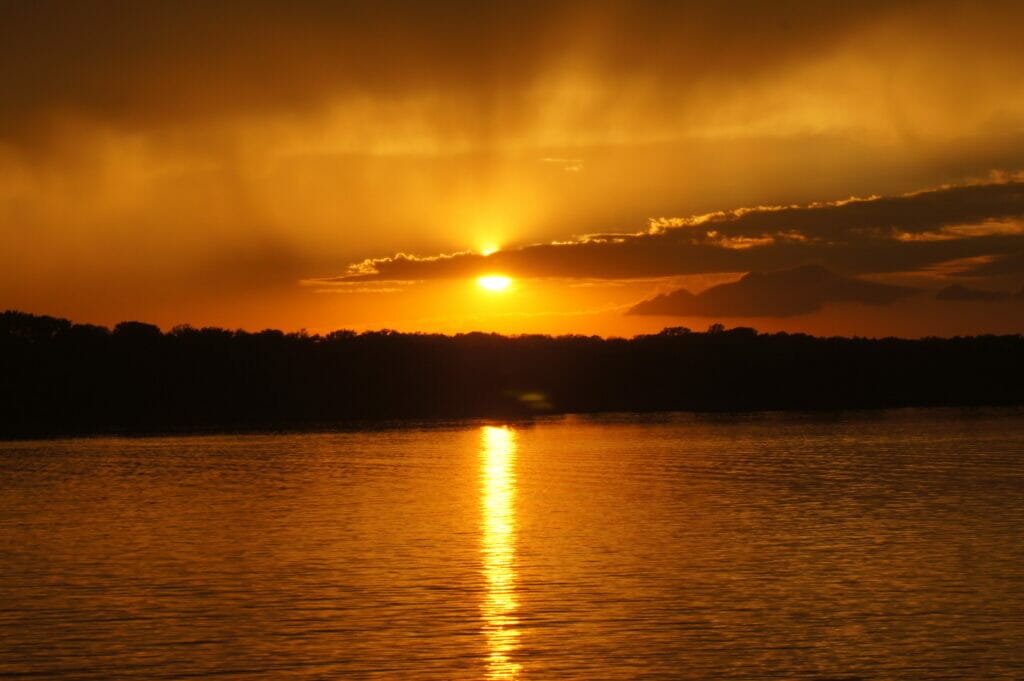 Get the All-American Travel Secrets!
Don't miss out on America's hidden gems!