Henderson, Nevada.
An oasis of a community within the desert of Nevada.
This is a place where you'll pass rows and rows of cactuses and palm trees, where the gorgeous terracotta roof tiles sparkle in the sun, where the rhthym of life involves trying to work in harmony with the scorching temperatures, not against them.
The skies are open, the neighborhoods range from quiet and tranquil to thriving and diverse, and the the big city lights are nearby.
And yet, Henderson is a world and community all its own with its own culture, shops, restaurants, and events.
It stands adjacent to Las Vegas, but it refuses to let itself be overshadowed by it.
Whether you're coming to Henderson on work, business, or visiting family and friends who live there, this guide to the best things to do in Henderson, Nevada will help you plan your itinerary and not miss out on the best things to do in this All-American city.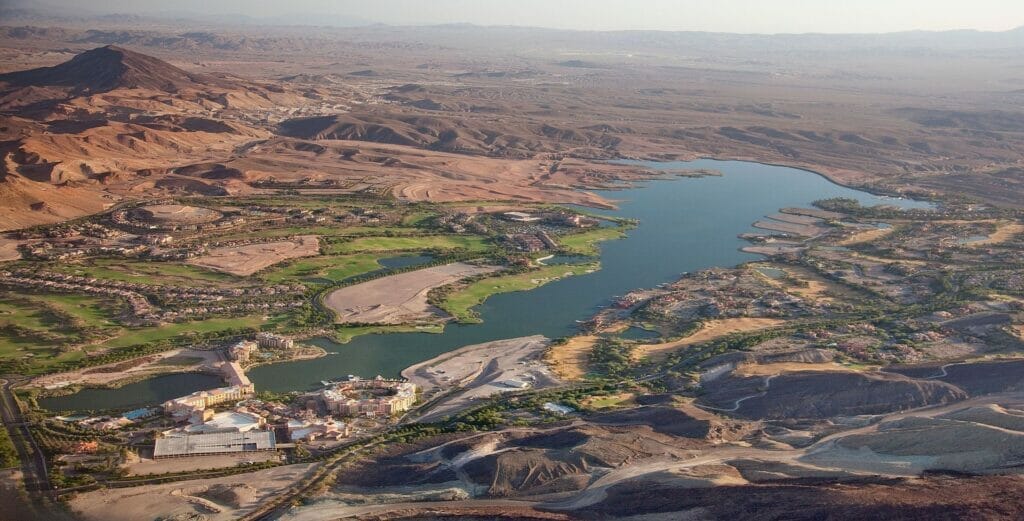 What to Pack for Your Trip to Henderson
When it comes to packing, it depends on the season you're visiting Henderson.
However, a basic guide is to ensure you have a sturdy travel backpack like this one to hold your belongings each day, a reusable water bottle to keep you hydrated in the summer heat, and of course some walking shoes like these that will keep the blisters away as you explore.
If you're coming in the winter, temperatures can fall quite significantly, so don't forget your cutest hat, balaclava, and a really warm coat to make sure you can still enjoy yourselves.
Looking for things to do with kids in Henderson, Nevada?
This travel game for the car is absolutely perfect for keeping them entertained, and I love these little Trunki suitcases for children's travel.
Getting around Henderson
Don't forget that it's much easier to see Tuscaloosa by car so you can get around on your own.
Rental cars are perfect if you're flying into the area.
We recommend using Discover Cars price comparison to find the cheapest deals.
Where to Stay in Henderson
There are a few considerations when it comes to booking somewhere to stay in Henderson, including budget and what part of the city you want to be in.
Here are a few suggestions of where to stay in Henderson with your family or significant other, broken down by budget.
Budget: Splashing Out ($250+ per night)
If you're planning a longer stay in Henderson or just want to make sure you're really comfortable, the Residence Inn offers stunning studios, with the smallest ones coming in at a whopping 400+ square feet.
You can get pool views, mountain views, courtyard views, and more, and all suites have a full kitchen.
If you're in the mood from swimming, there's an on-site pool and sun deck, as well as a hot tub area, a gym, a hot breakfast every morning, and a business center.
Budget: Mid-Range ($150 – $250 per night)
An 18 minute drive from Vegas and a 2 mile drive from Henderson Pavilion, Springhill Suites Henderson is a great place to stay if you want a sleek and modern hotel with amenities like kitchenettes and desk areas in the rooms.
There's also a gorgeous indoor swimming pool and sleek eating areas to enjoy your breakfast before you head off for the day.
The area is safe, quiet, and our most recommended hotel for families in Henderson.
Budget: Uh…on one! ($150 or less per night)
Just a short drive from south Las Vegas, the Homewood Suites by Hilton are a great budget option when you want a safe and comfortable hotel without the price tag.
These are studios with microwaves and seating areas, making it great for a longer term stay, and there's a free hot breakfast and an outdoor swimming pool.
Visitors rate the employees extremely friendly in this location, which is a great perk!
1. Lion Habitat Ranch
If you're into big cats, the Lion Habitat Ranch is a fantastic educational zoo and conservation area which features some of the savannah's most fearless creatures.
The lions here have retired from their days in Las Vegas and come to the sanctuary to be treated like royalty, complete with regular feedings of everything they love and around the clock care by caretakers who are dedicated to their welfare.
During your visit, you'll also learn about other animals like giraffes.
It's truly the opportunity of a lifetime to get up close to the "big cats" and learn how Keith Evans, the owner of the ranch, has been saving and caring for them for decades.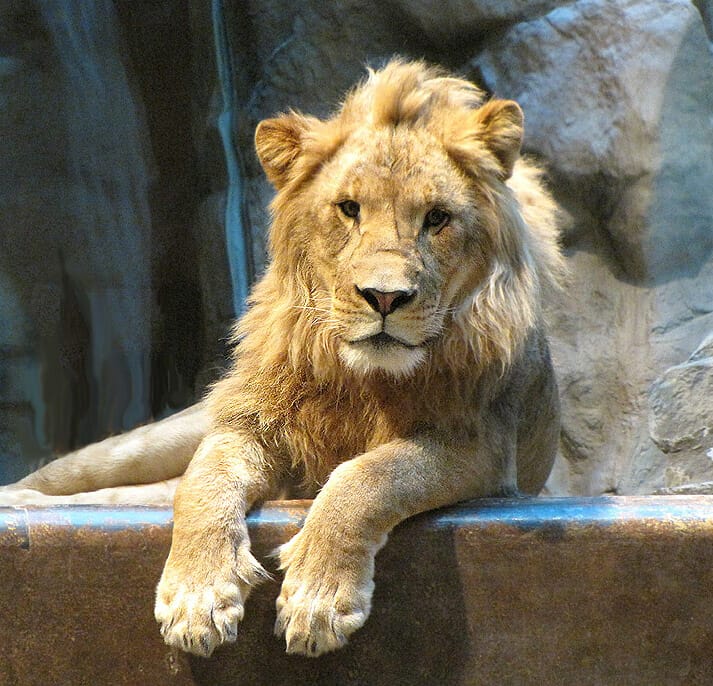 Bring your binoculars to these gorgeous walking trails to spot some incredible birds that live here both permanently and temporarily.
It's one of the best spots for birding in southern Nevada, and you can also see some fluttering dragonflies.
There are over 100 acres of habitat and land including marsh and scrub, as well as open ponds that attract birds looking for some refreshment in the desert landscape.
You can wander around the trails at your own pace and spend as much time as you like, and the Visitor Center will be more than happy to help explain where the most recent activity has been so you can head straight to the popular spots.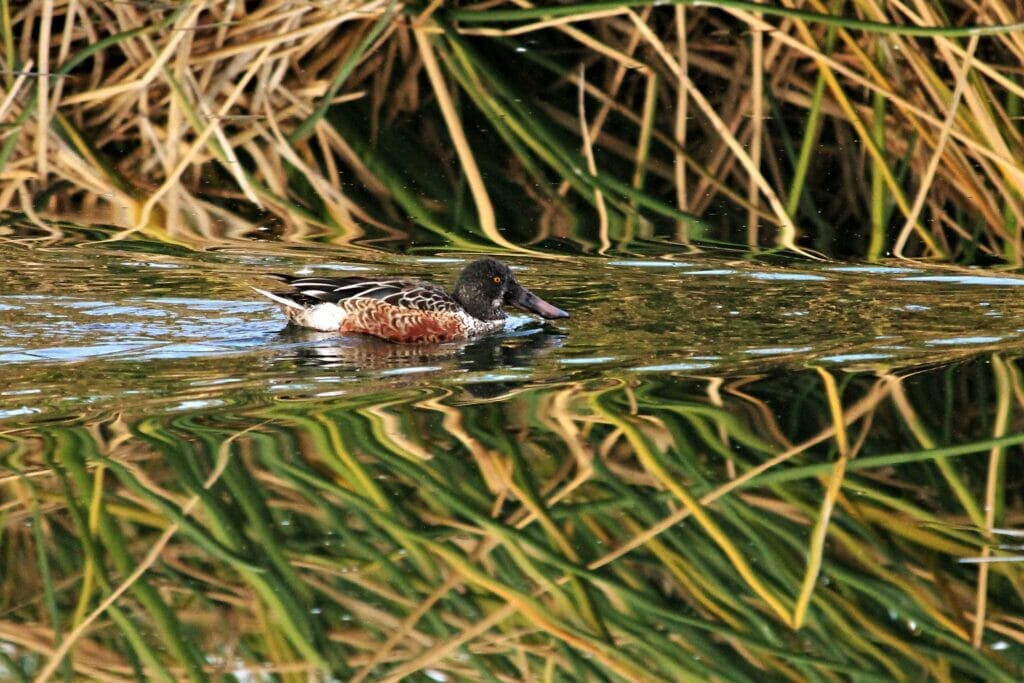 3. Cowabunga Bay Water Park
A short drive from Henderson City Center is one of the coolest water parks in the local area.
Not only can you spend the day at Cowabunga Bay floating down the lazy river, taking a dip in the shaded pool or plunging down exciting waterslides, but there's also plenty of options for food on site including ice cream shacks and funnel cakes.
The water park is open during the warmer months when you'll be desparate for some cool water on your skin, though does host events throughout the year to keep you coming back for me.
4. The District at Green Valley Ranch
Ready for some upscale shopping and dining?
Head to the District at Green Valley Ranch where you can stop in boutique shops as well as popular names like Bath and Body Works and Pottery Barn.
There are also plenty of places to eat including PF Changs, Panera Bread and Shake Shack.
You can come here to get your nails down, get your workout on in a spin class, and to get the kid's pictures taken with Santa or the Easter Bunny seasonally.
This is some of the best shopping in Henderson, Nevada and you should add it to your list for a fun afternoon out.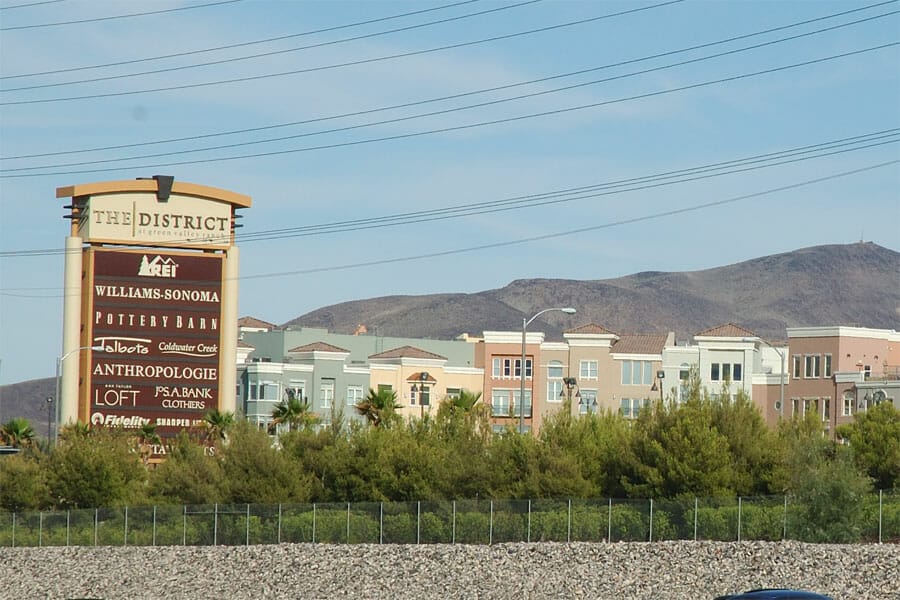 5. Bowl of Fire
Within the Lake Mead National Recreation Area is the Bowl of Fire, a stunning display of natural rocks that seem to burn bright red.
The Aztec sandstone found here can also be pink, orange, and a few other hues that create a gorgeous landscape.
This is a less frequented hike so make sure to take precautions and follow the signage closely, as well as taking a GPS with you.
You can also drive to a small parking lot near the Bowl of Fire after paying the entrance fee to the recreation area.
6. Las Vegas Distillery
Whether you want to attend Distillery school to learn how to make vodka, moonshine, and more, or you just want a tasting of some of the Las Vegas Distillery's premier products, this is a must-do for adults wanting a day out near Henderson.
The Distillery is Nevada's first craft distillery and has an intriguing history that involves pushing the state to finally allow distilleries in the state to allow business owners to pursue their dreams of brewing their own craft beers and producing their own liquor.
You'll learn a ton about the process of liquor making while on the tours and get to see the impressive equipment, imported all the way from Germany!
7. Clark County Heritage Museum
From historic houses like the Goumond House to old locomotives, the Clark County Heritage Museum has preserved all things enriching and important to Clark County's beginnings and history.
You'll get to wander down streets featuring the aforementioned historic houses, as well as see a recreated ghost town and explore exhibits featuring everything from the first Native American settlers to the mining industry.
The museum is run by Clark County and is a fantastic thing to do in Henderson with kids.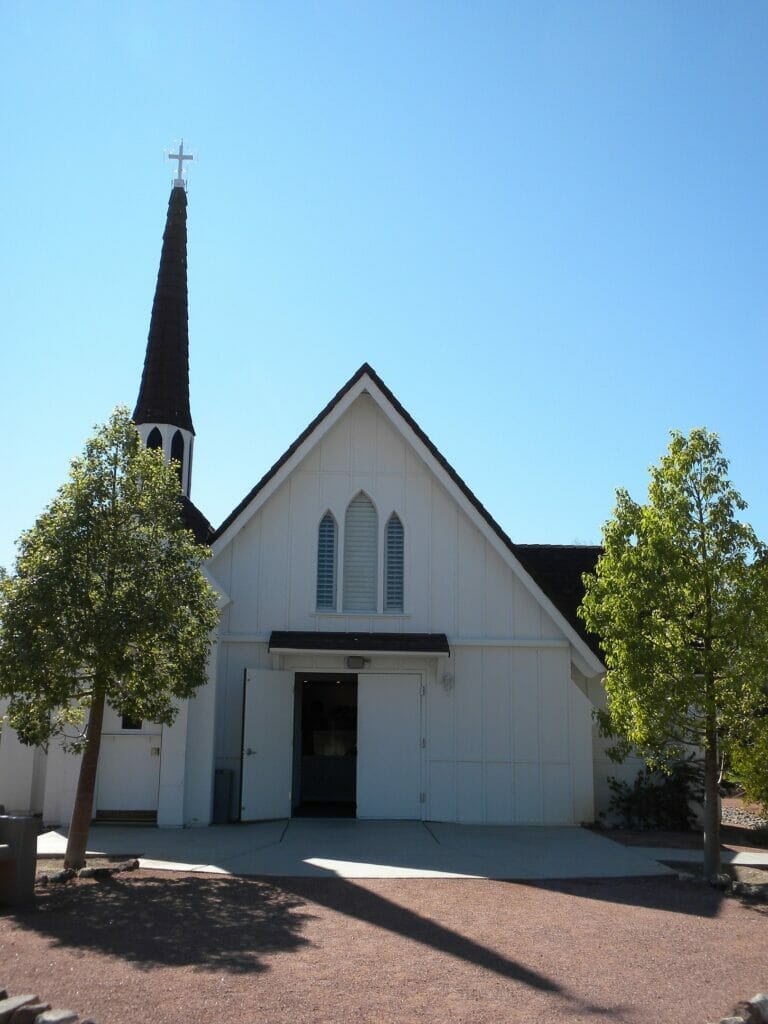 8. M. Resort Casino
Gambling and Nevada go hand in hand, and that includes the illustrious M Resort.
This hotel and casino has been voted one of the top hotels in the world and featres over 90,000 square feet of casino space.
In addition to a wide variety of slots and table games that could keep you occupied for hours, there are also fantastic amenities like a refreshing outdoor pool and restaurants run by world renowned chefs.
There's also regular entertainment, including live music and performances.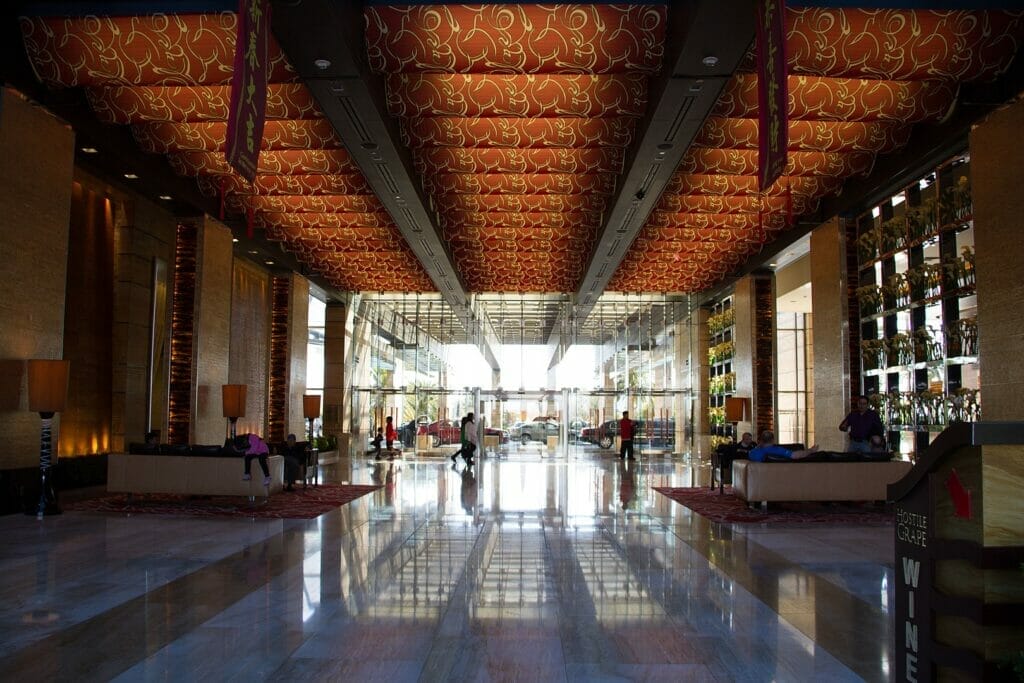 9. Emerald Island Casino
Another popular casino in Henderson is Emerald Island Casino, which features an on-site restaurant, popular slot games, video gaming, and 24 hour service.
This is a great place to drop in when you're looking to have some fun with friends, and experience food fresh from their own BBQ smoker.
10. Sloan Canyon National Conservation Area
At over 40,000 acres, this national conservation area is a true gem near Henderson and features the most important cultural and historic parts of southern Nevada.
On your visit to Sloan Canyon, you can see the Petroglyph Site, which is made up of 300 rock panels and designs that have come from native cultures in the area.
This is a true rugged area so be prepared for gorgeous views and untouched wilderness.
Hiking trails help you get to the Petroglyph Site and you can keep an eye out for local wildlife like jackrabbits.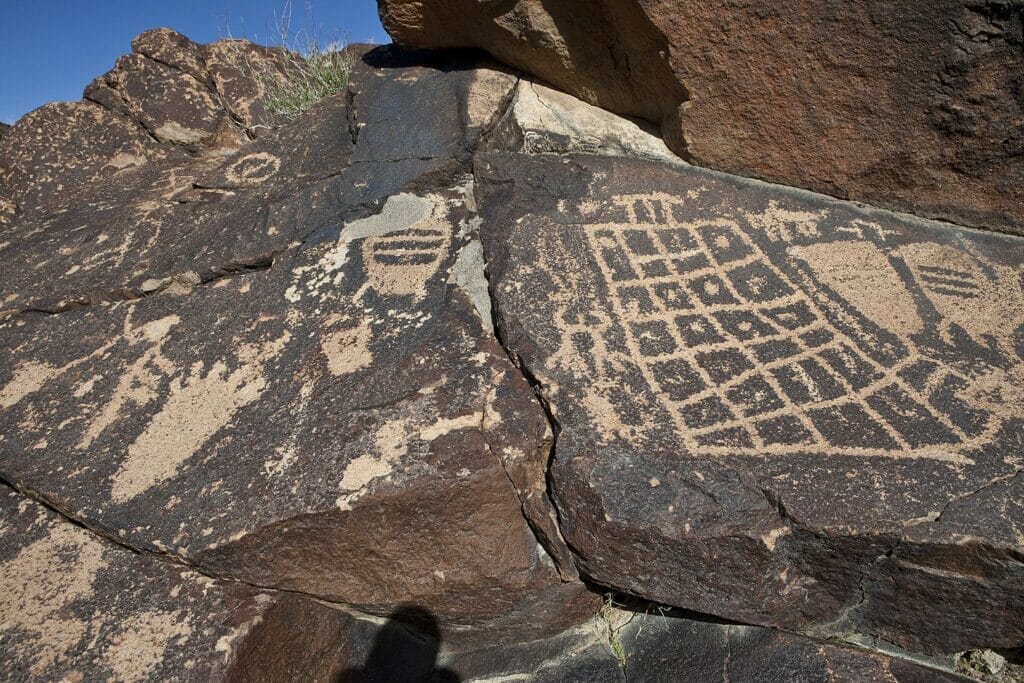 11. Bad Beat Brewing
The craft beer at Bad Beat Brewing is stuff of Henderson Legend, and the friendliness of the staff seals the deal for many locals who want to enjoy Henderson's brew scene.
In addition to taking in the industrial atmosphere, you can also get lost in some on-site games and 90s themed decor that will take you right back.
Ask the staff for their recommendations on the best IPAs and other drinks to make sure you're getting a true Henderson experience.
12. Lake Las Vegas Resort
Visit the Lake Las Vegas resort for a true getaway from the hustle and bustle of Las Vegas after you've enjoyed everything there is to do in Las Vegas for couples.
Here, you can relax and enjoy the walks around the lake, as well as water rentals in the summer months that include paddle boards, jet skis, and kayaks.
There's also great golf, a wonderful spa, and restaurants with mouth-watering food either on property or nearby so you can make a day or weekend of a visit to this peaceful area.
13. Lucille's Smokehouse BBQ
This Henderson dining location is part of a larger chain, but it's a top spot for BBQ in Henderson and delicious all the same.
Check out the baby back ribs, pulled pork nachos, macaroni and cheese and of course a side of watermelon.
This is a BBQ place where you're expected to get messy, as evidenced by the hot towels provided after you finish to wash off all the evidence.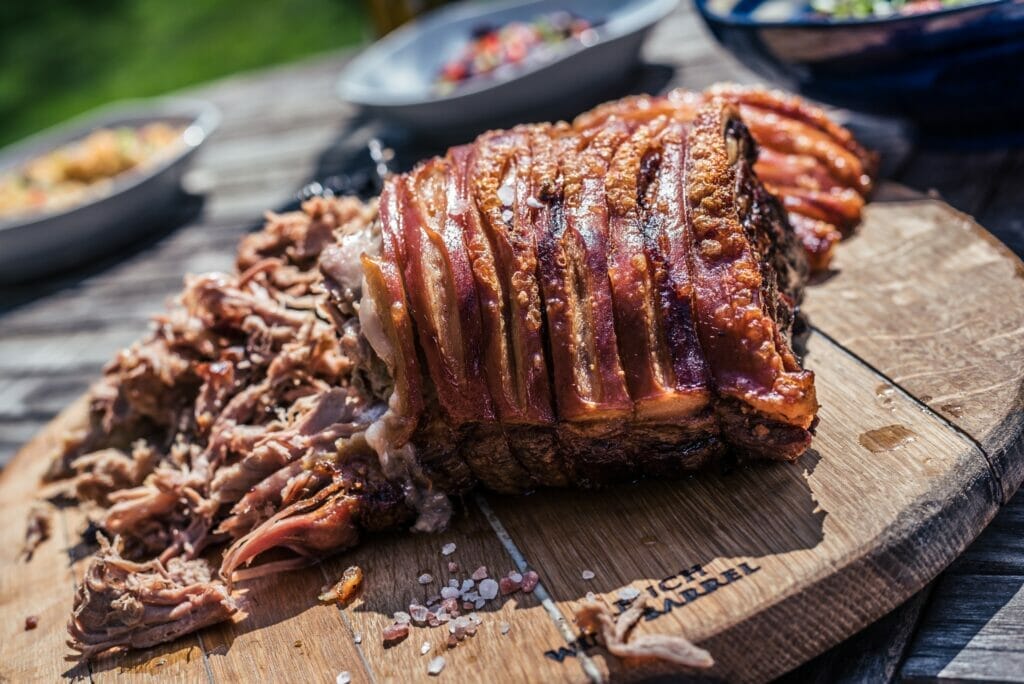 14. River Mountain Loop Trail
Starting east of Henderson, the River Mountain Loop trail is 34 miles of recreational trails that take you past landmarks like the Hoover Dam, Boulder City, and other parts of the Las Vegas Valley.
Both walkers/runners and cyclists are encouraged, and the trail is a relatively new addition to the Henderson area as it opened in 2012 after communities came together to try and bring this outdoor space to local residents.
The trailheads in Henderson can be found here.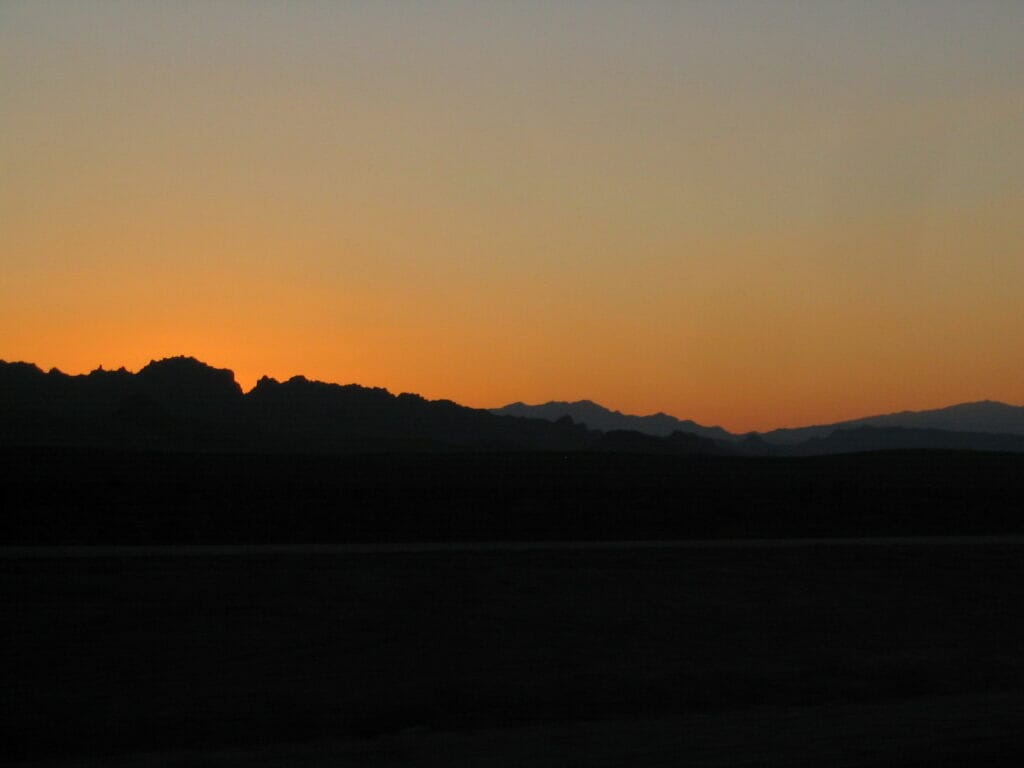 15. Lake Mead National Recreation Area
This U.S National Recreational Area includes parts of Nevada and Arizona and includes both Lake Mead and the smaller Lake Mohave.
From hiking to boat tours to land tours where you get to enjoy the gorgeous rock formations here, there is plenty to do to fill a day trip or an entire weekend or longer trip within this area.
Don't miss the Visitor Center which has a scaled map of the entire area and educational films and resources to help get you excited about your exploration.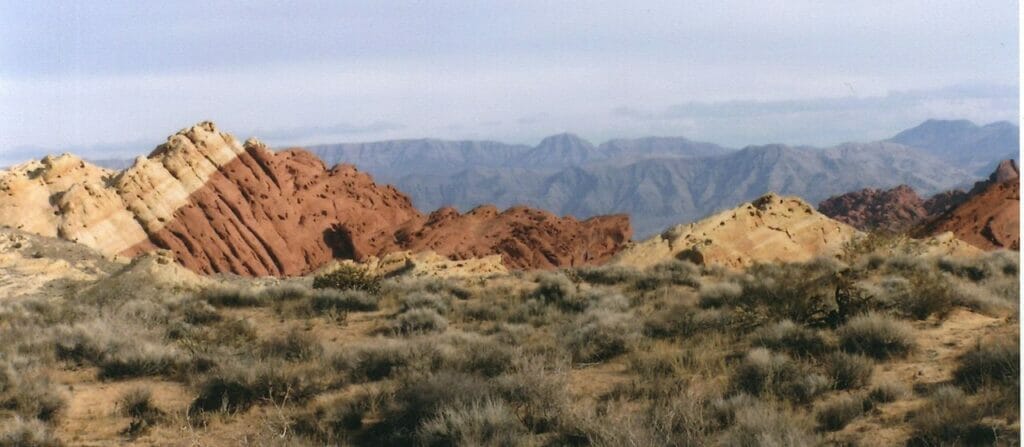 16. Rio Secco Golf Club
Golfers, listen up!
Ready to try your hand at your gold game through high plateaus and steep canyons?
Rio Secco Golf Club is for you.
This award-winning golf course with views of Las Vegas has been open to the public since 1997 and consistently offers incredible opportunities for leisure golfers and beyond.
Don't miss the chance to learn from Butch Harmon, regarded as the #1 golf teacher in the world through the Butch Harmon School of Golf.
17. Big Horn Wild West Tours
If you do want to take a day trip tour towards incredible sites like the Grand Canyon or Hoover Dam, Big Horn Wild West Tours offers plenty of chances to embark on adventures around Nevada, and they are easily accesible for Henderson.
This is a great thing to do if you only have a limited amount of time in Nevada and want people to really show you the big sites, as well as for people who want to take the planning element out of their trips so they can focus on what's in front of them as opposed to figuring out how to get to the next destination.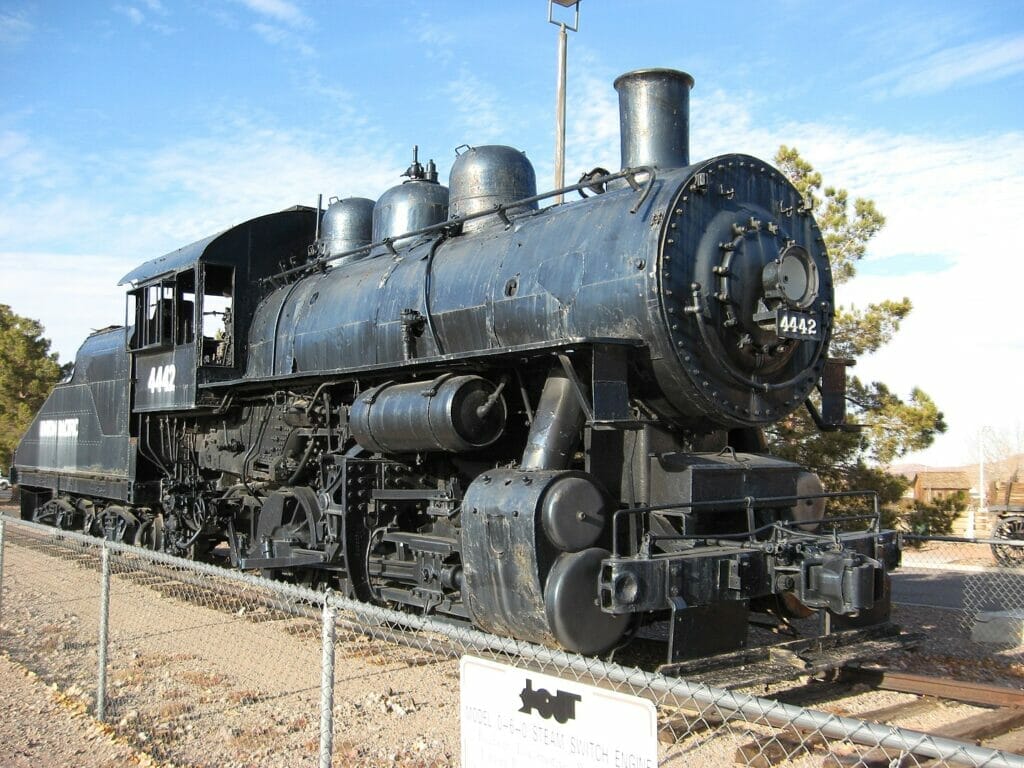 18. Todd's Unique Dining
What makes Todd's Dining unique?
Firstly, the menu rotates week to week and day to day based on what's seasonal and fresh, so you're always in for a surprise and delicious dishes thoughtfully prepared.
The menu won't be large, but that's the point – you can't go wrong with anything on the specially curated menu.
Secondly, the service is incredible and focuses on making sure you have a personalized dining experiences, right down to the wine pairings.
This is a great place to go when you've got the whole family together for a celebration (though they ask that children under the age of 3 wait until they're a bit older to dine).
If you're ready for the extreme thrills of a lifetime, Sky Combat Ace is the place to go.
Truly, this is a once in a lifetime experience to get to fly a fighter plane with the help of a trained flight instructor and do incredible maneuvers, even if you have no experience!
Sky Combat Ace is trained in safety and will never let you do anything that they deem to be unsafe, and you should know that the planes are dually controlled so the flight instructors are ultimately always able to be in charge.
But, as they mention on their website, you truly are getting to fly the plane and have your own "Top Gun" experience.
20. Cornerstone Park
Want a relaxing walk through a park in Henderson?
Cornerstone Park is just the place.
With lots of trails, picnic spots, a lake, and basketball and volleyball courts, this is a top family spot to enjoy time together being active and being outdoors.
It's a popular place to hold events in Henderson, from cross country competitions to birthday parties.
21. King's Fish House
For some of the best seafood around and a welcoming family-friendly atmosphere, look no further than King's Fish House.
This Henderson restaurant features everything from halibut to crab to BBQ shrimp, and the fun and funky atmosphere inside will lift your spirits and give the kids lots to look at after they've chosen what they want off of the fantastic kid's menu.
Hey! Looking for more Nevada content? Head here!
Get the All-American Travel Secrets!
Don't miss out on America's hidden gems!