Orlando, Florida is known for being a mecca for family travel, but are there things to do in Orlando for adults that are traveling without kids?
Can this area, known for making 3 year old girls feel like princesses when they step foot into the Magic Kingdom, really provide an adult-friendly travel experience?
As an Orlando native, I can confidently say that the answer is yes – there are plenty of things to do in Orlando for adults, as well as things to do near Orlando for adults that aren't too far of a drive away.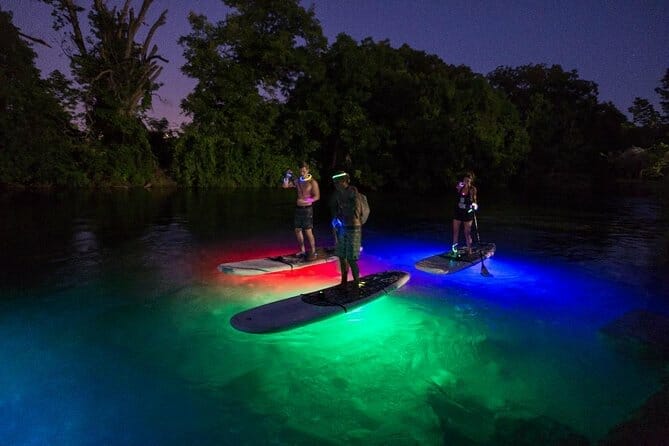 As the city is located in central Florida, it's equidistant from a lot of popular attractions that you don't need a child to enjoy.
I've also provided tons of suggestions of the best things to do in Orlando besides the theme parks.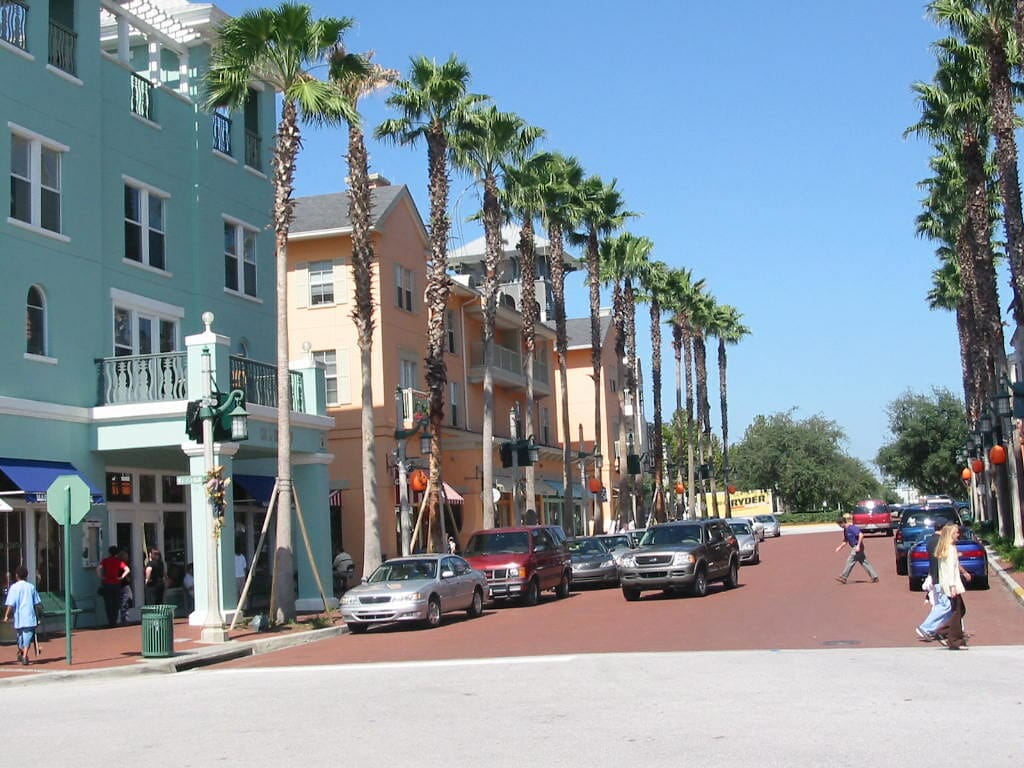 Enjoy this full guide to Orlando for adults and let me know in the comments what your suggestions are!
Getting around Orlando
Don't forget that it's much easier to see Orlando by car so you can get around on your own.
Rental cars are perfect if you're flying into the area.
We recommend using Discover Cars price comparison to find the cheapest deals.
What to Bring to Orlando
If you're not used to the Orlando heat, here are just a few suggestions on what to make sure you have with you, almost year-round.
Where to Stay in Orlando
Budget: Splashing Out ($250+ per night)
Orlando is full of luxury hotels to choose from, and while more obvious options might be the Ritz Orlando, the Waldorf Astoria is at a bit of a cheaper price point (though not cheap, this is still a splash out) and offers some spectacular amenities.
Firstly, it's set on over 400 acres, and in addition to plush rooms that will rival any resort you've stayed in, there is also a full golf course, 2 swimming pools, kid's clubs, a lazy river, an on-site spa AND free transportation to the Disney parks.
Oh, also there are 12 restaurants, so, there you go, decision made!
Budget: Mid-Range ($150-$250 per night)
I've stayed in this hotel so many times, I've lost count – and every single time, I want to stay forever.
The Wyndham Bonnet Creek is a great mid-range option with spacious rooms, beautiful pools, a lakeside location with plenty of recreational opportunities for kids and adults alike, and some rooms even have Disney fireworks views.
Relax by the fire pit in the evening, or put on your plush robe and check out the spa. The location is top notch, the price is reasonable for Orlando, and the memories you'll make here will last a lifetime.
Budget: Uh…on one! ($150 or less per night)
If you'd rather spend your vacation money on things to do in Orlando while still being comfortable and happy at your resort, Hilton at Tuscany Village is for you.
The whole resort is sleek and modern, with awesome views from many of the balconies and well-designed outdoor pools (yes, this is Orlando, even the cheaper hotels have a pool!)
Choose from studios or suites, and appreciate the great location that makes you a 4 minute walk from the Outlets and a less than 10 minute drive from Disney, SeaWorld, Universal, and other Orlando attractions.
Adventurous Things to Do in Orlando for Adults
Whether you enjoy adrenaline for the sake of it or you just need something to spice up your relationship with a bit of healthy fear, finding adventurous things to do in Orlando is easy.
It's no surprise to most people that Orlando is an alligator haven.
In fact, all of Florida is, and it would be more unusual for you to go throughout your time in Orlando NOT seeing an alligator than seeing one.
No, they're not going to be walking down the main street (usually), but you will see them around lakes and ponds.
If you have the need for speed and airboating over alligator infested waters, try an airboat tour at Boggy Creek, one of the coolest Orlando tours.
It's a safe and thrilling way to explore the Kissimmee wetlands, and you'll also spot other Florida wildlife like birds, turtles, and possibly snakes!
If you're really into wildlife, you can also check out the sloth experience at Wild Florida to get up close with their charming sloth friends and spend time checking out the other animals like albino alligators.
About an hour's drive from Orlando in Cape Canaveral is one of Florida's most iconic attractions.
Trust me on this one when I say that it is adult-friendly and not just for kids.
The Kennedy Space Center is home to some historic moments in space history, and you can explore the grounds and see artifacts from past space missions.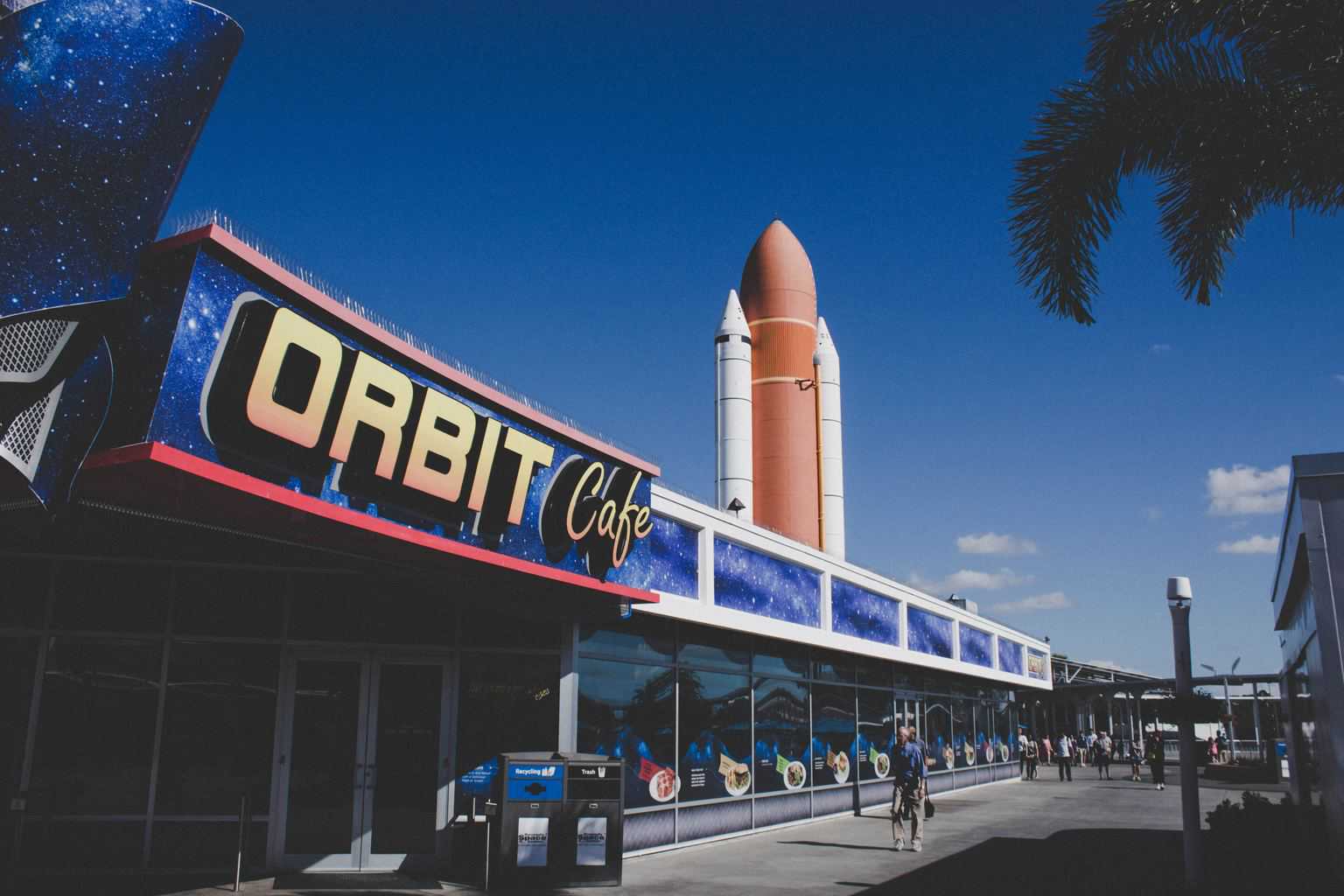 There is even a Space Shuttle exhibition where you can walk under and around one of the shuttles that served missions.
Get a glimpse inside and see what life was really like while in orbit.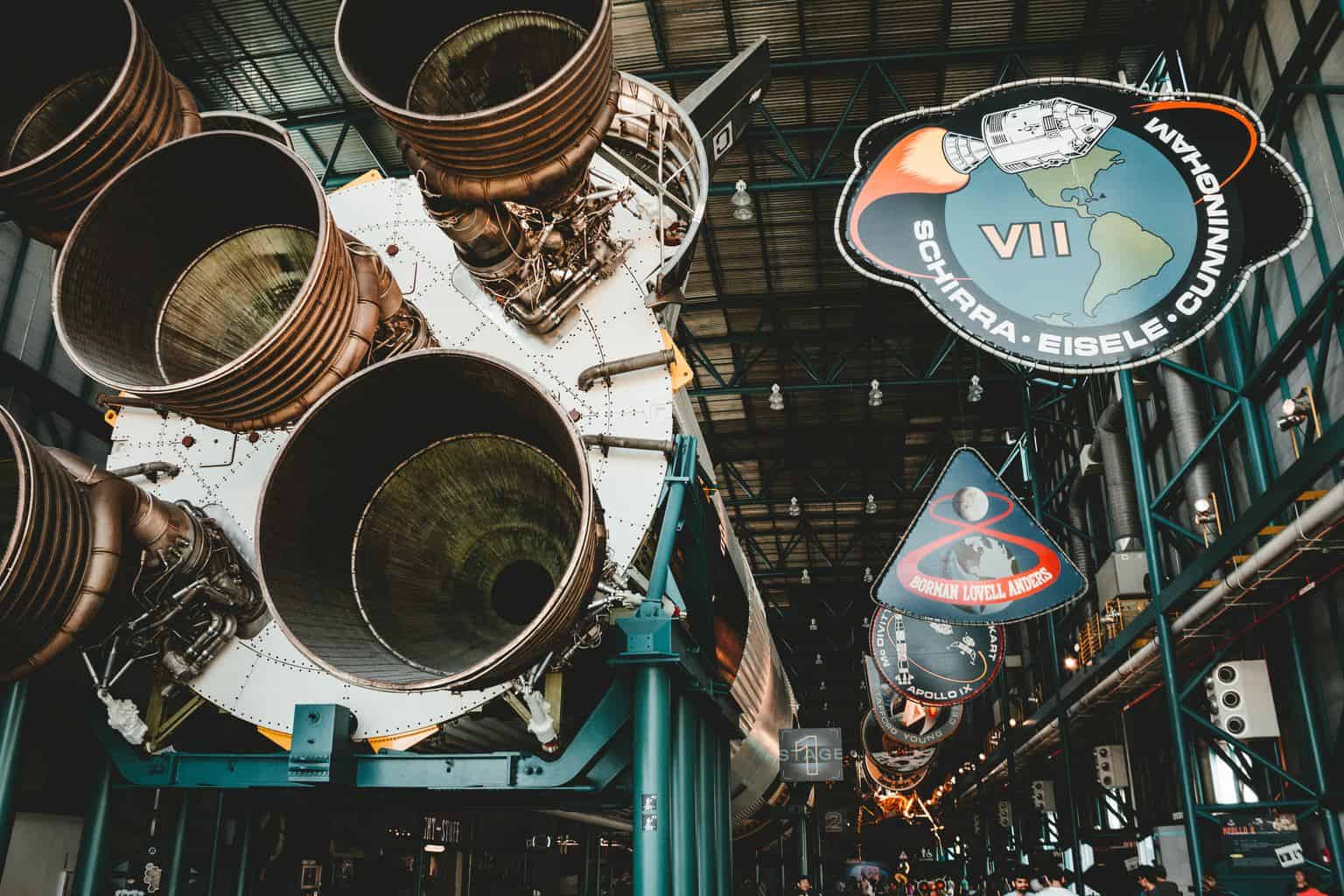 3. ICON Park
If you want fantastic views of Orlando and a night out to remember, check out the Wheel at ICON Park.
This giant wheel takes you up into the sky and gives you panoramic views of the surrounding area.
Near the wheel, you'll also find dining and shopping so you can have an adults-day out in Orlando.
The best way to ride is to actually get the GO Orlando pass, which includes other Orlando attractions as well for the perfect day out.
4. Indoor skydiving
So let's say that you want some adventure and to feel like you're skydiving without actually, you know, jumping out of a plane.
Luckily, Orlando has the solution for everything, including some indoor skydiving at iFly.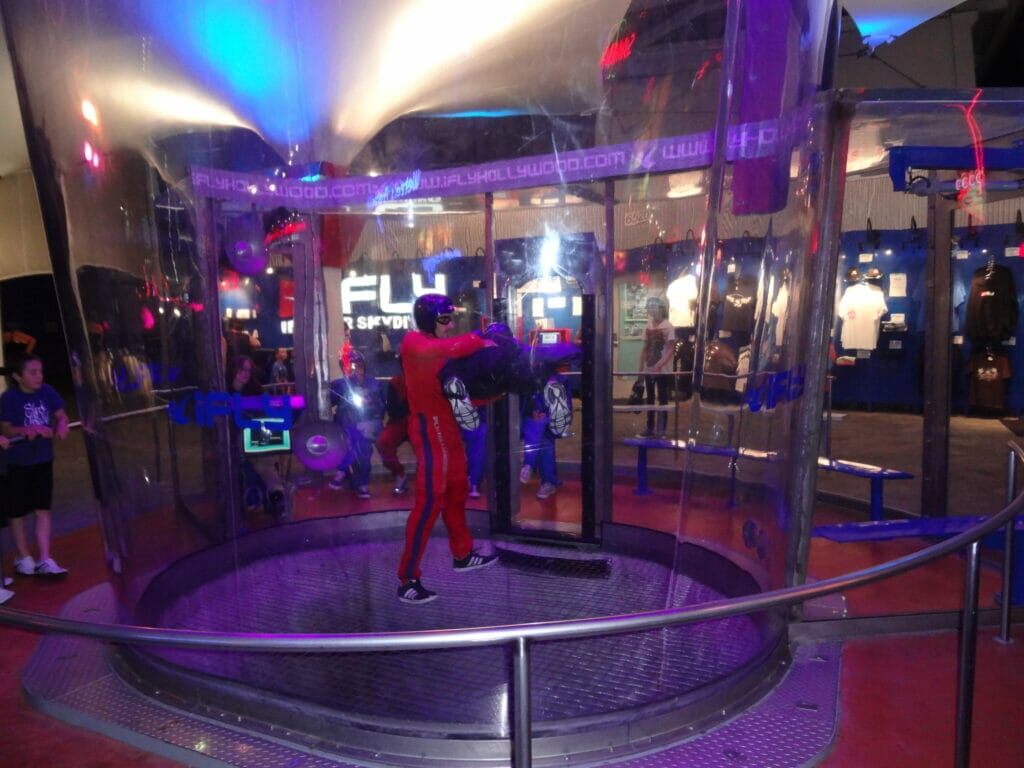 In this experience, you'll suit up and learn from an expert how to position your body in the flying machine so that you can stay up in the air and experience the feeling of skydiving.
That same expert will be with you in the wind tunnel as you have your experience to help you along and keep things safe, but you'll still feel a rush like no other.
5. Gatorland
You don't need to have kids with you to enjoy Gatorland, Florida's gator-focused theme park that lets you get up close to alligators and crocodiles and learn more about their habits, conservation and feeding!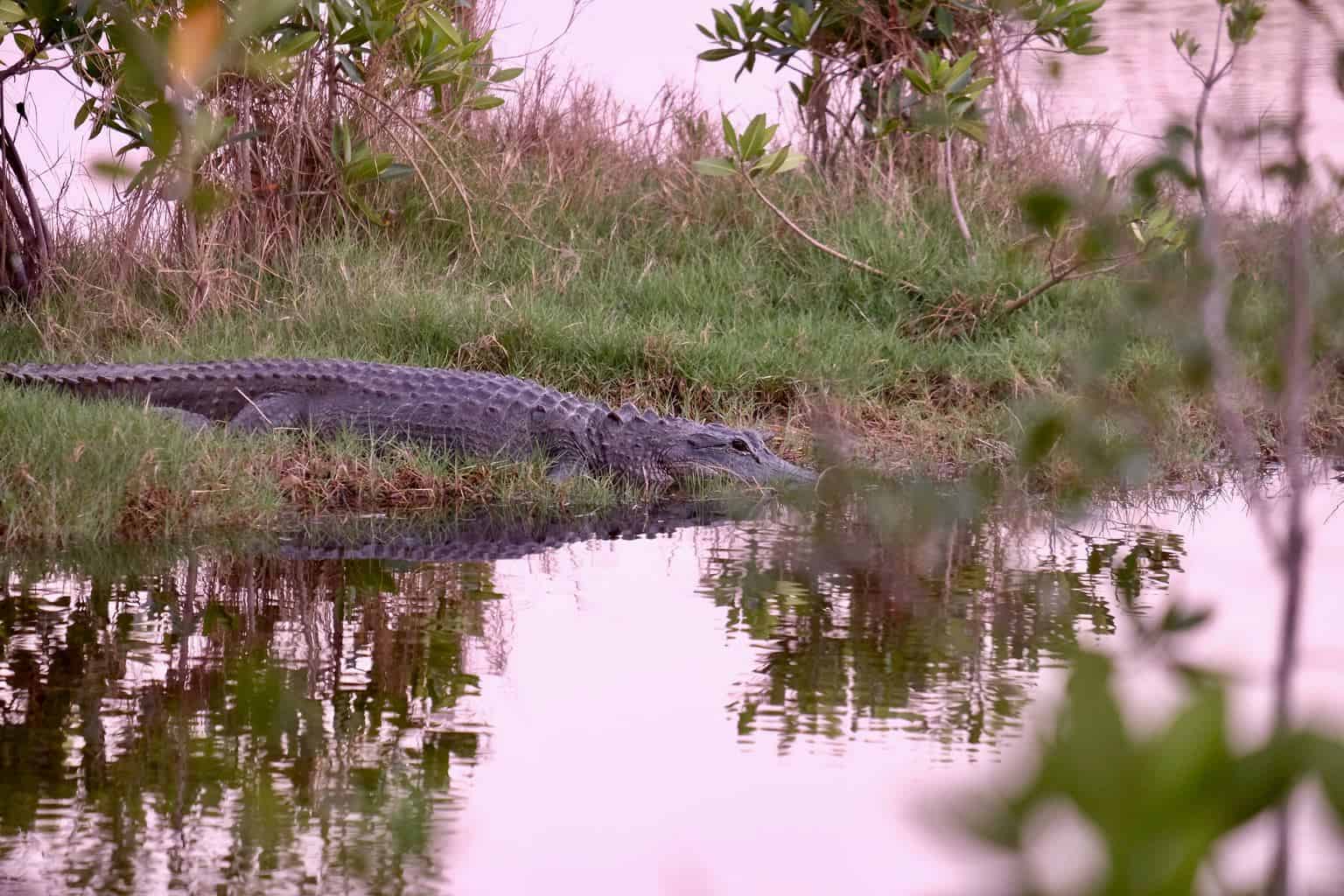 In addition to gators, you can see Florida panthers, bobcats, birds and other wildlife in a whole new way.
Take part in a gator experience, or just see the regular shows and demonstrations featuring these Florida natives.
Things to Do in Orlando for Adults in Theme Parks
There are plenty of adult-friendly things to do in the Orlando theme parks.
They're not just for kids, and they're not just for families.
There are plenty of adults who take adult-only trips to these all of the time, and I've compiled some of the adult-specific recommendations in Orlando theme parks below.
6. Disney Springs
As a shopping and dining complex, Disney Springs is definitely not limited to children (and in fact, children need an adult to be able to afford the things on offer here!).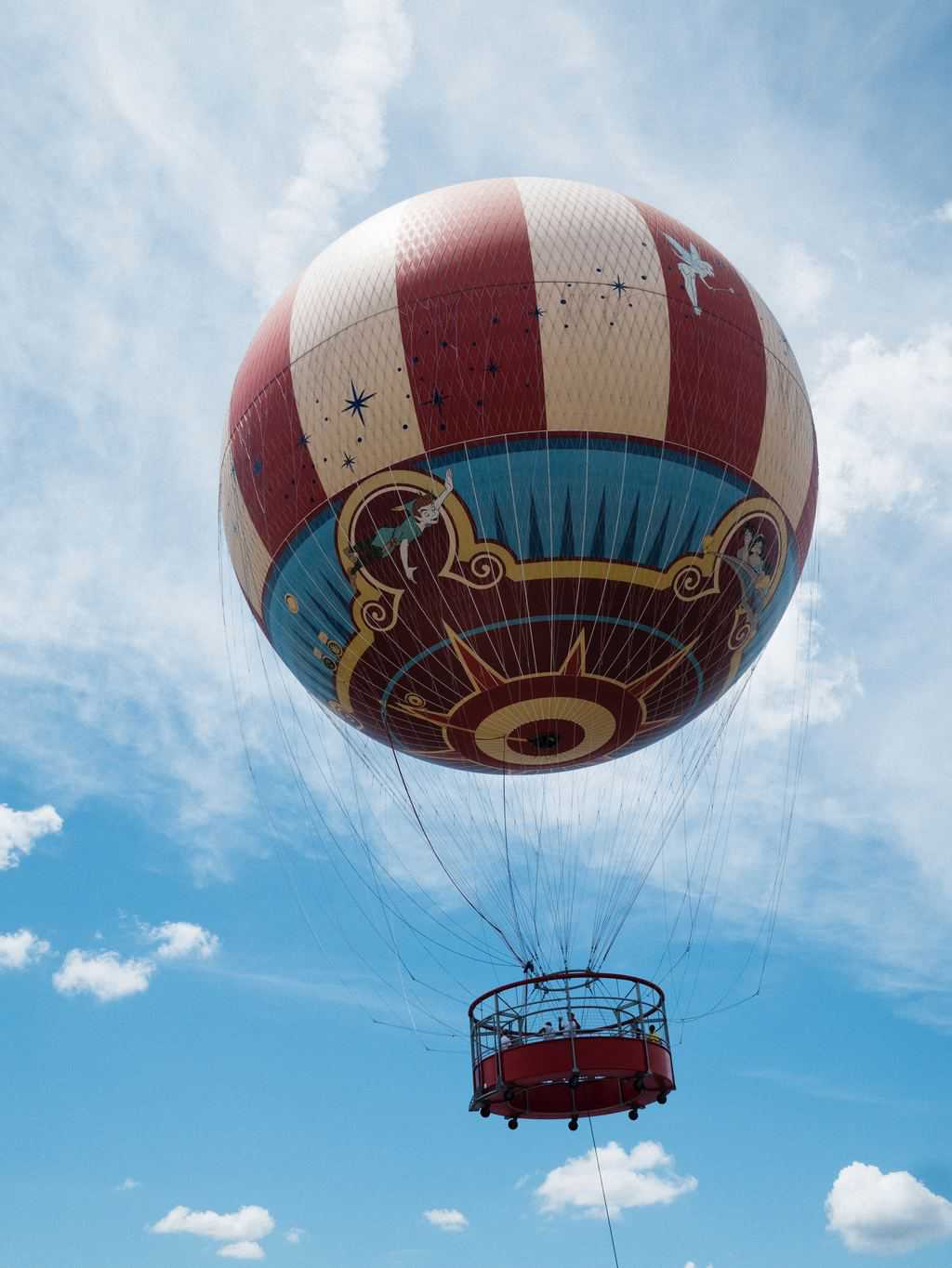 You can spend your days shopping at either Disney-themed stores or more boutique stores like Basin and Sperry's.
Sometimes it's nice to just grab a drink, sit out next to the lake and watch the world go by.
7. Universal Citywalk
Universal's shopping and dining complex is called Citywalk, and it's here that you can indulge in some fantastic dining options, see the famous Blue Man Group show, or spend some of your hard earned cash on souvenirs.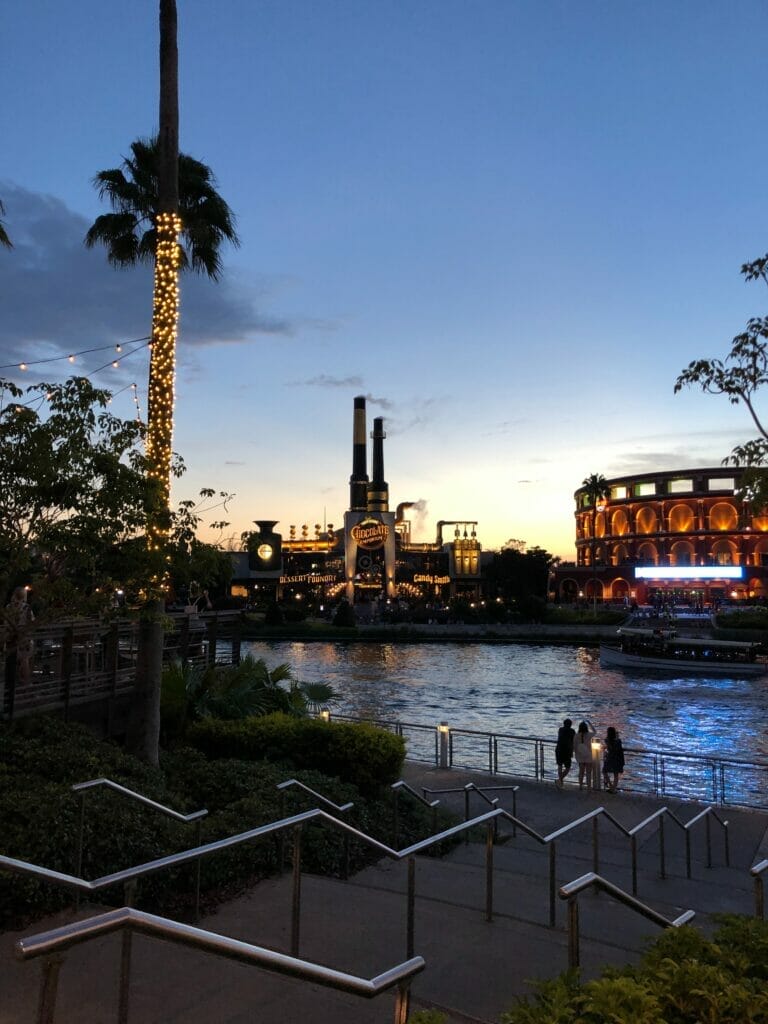 With a vibrant atmosphere bustling with people and music, this is a great option for a group of adults who want to get together and enjoy themselves.
8. Disney Boardwalk
Did you know that you can hang out on Disney's Boardwalk, another shopping and dining area with fabulous adult-friendly entertainment like the dueling piano at Jelly Rolls?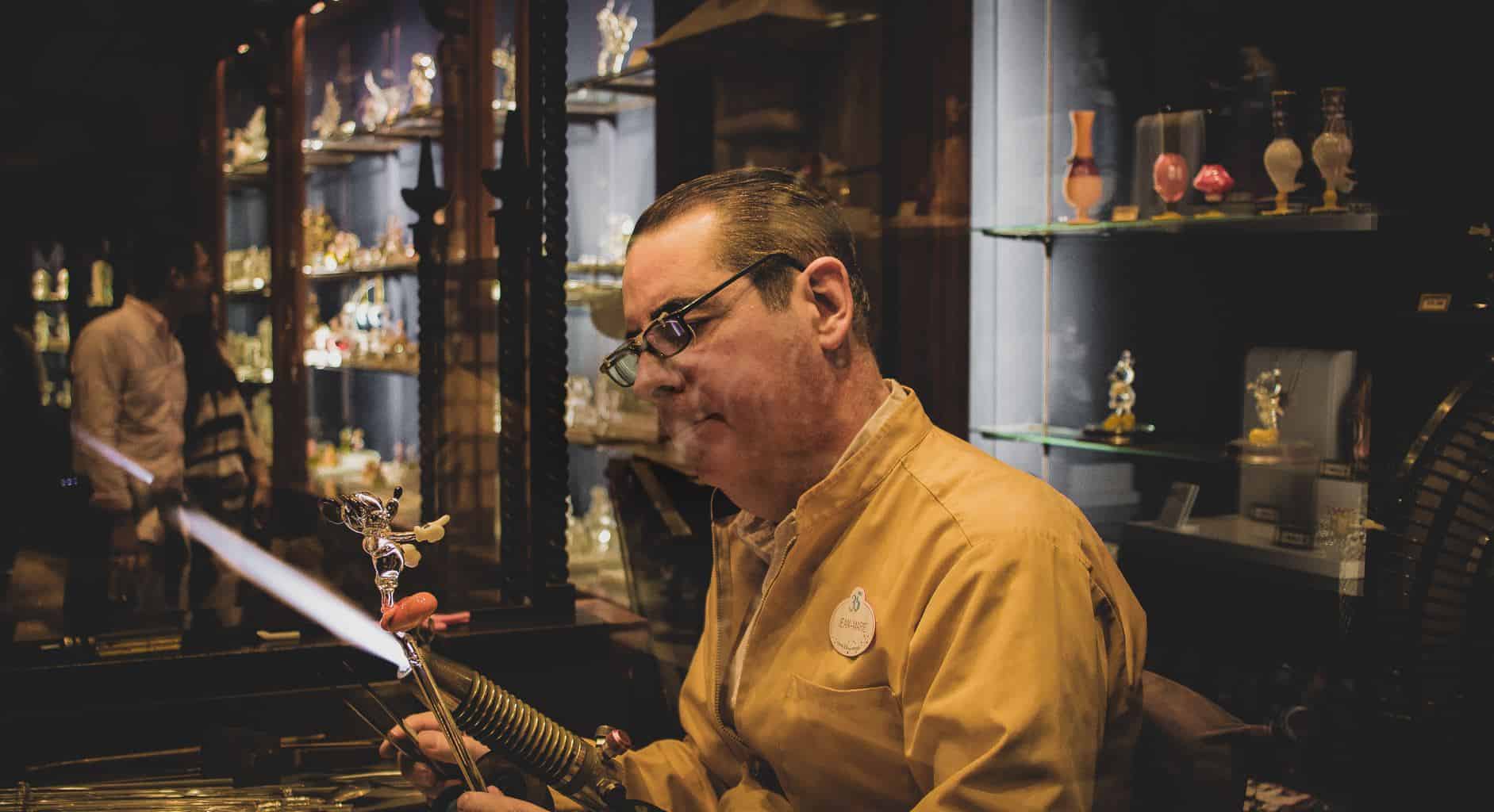 This is a prime spot for grabbing a drink and appreciating the breeze off of the water, and you can also walk from the Boardwalk over to Disney's Yacht and Beach Club resorts which have gorgeous white sand areas and swinging chairs to help you relax and soak in the Orlando sun.
9. Watch Disney Fireworks
You don't even have to go into a Disney park to watch the fireworks shows – world famous productions, mind you, that will delight any pyro or person who enjoys fun!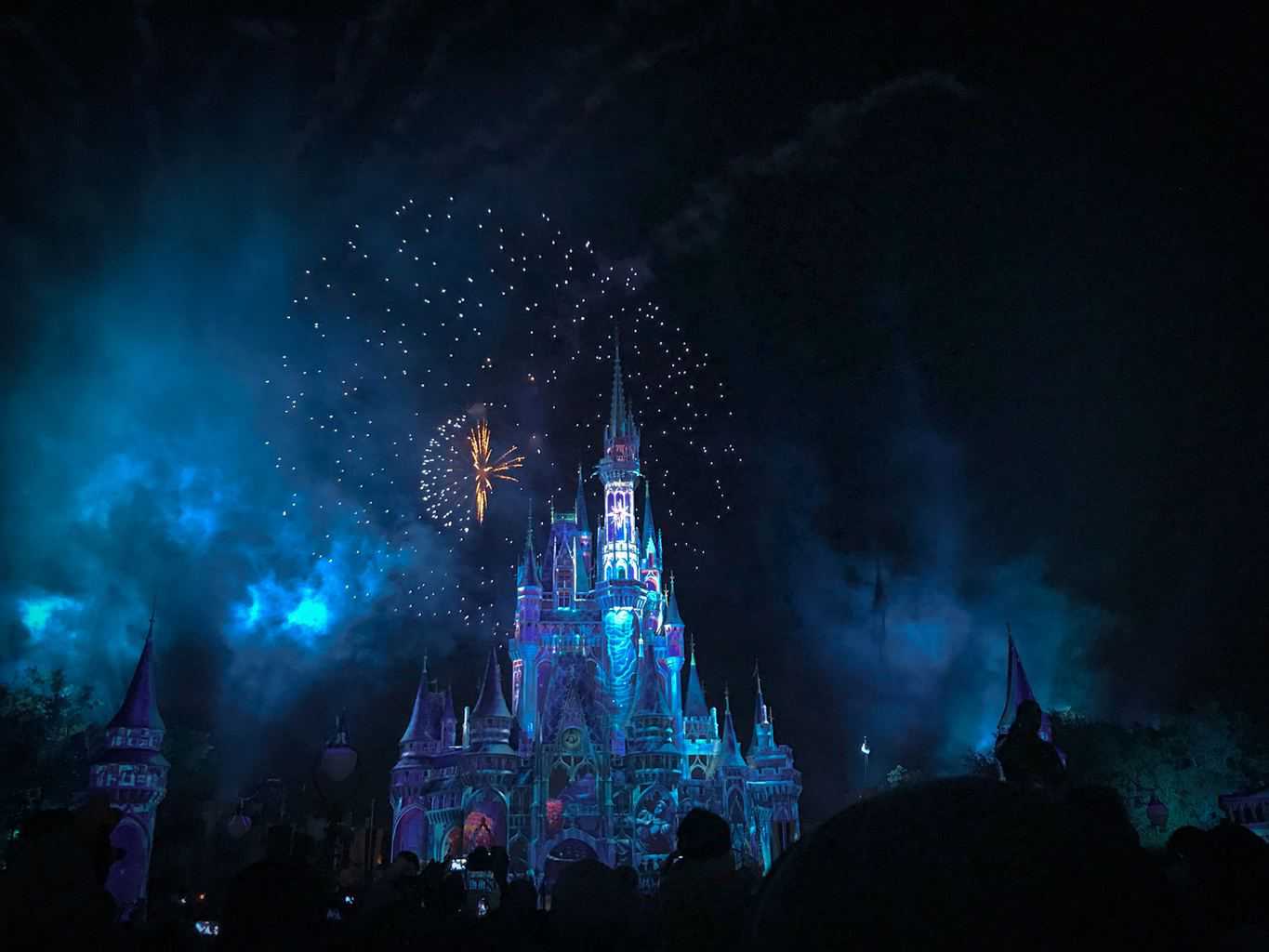 Luckily for you, I've got a guide to where to watch Disney World fireworks outside of the theme parks so you can figure out where to set up and at what time to catch a glimpse.
10. Universal Studios
With more thrill rides than Disney World, Universal Studios is a more adult-oriented theme park that features rollercoasters like crazy.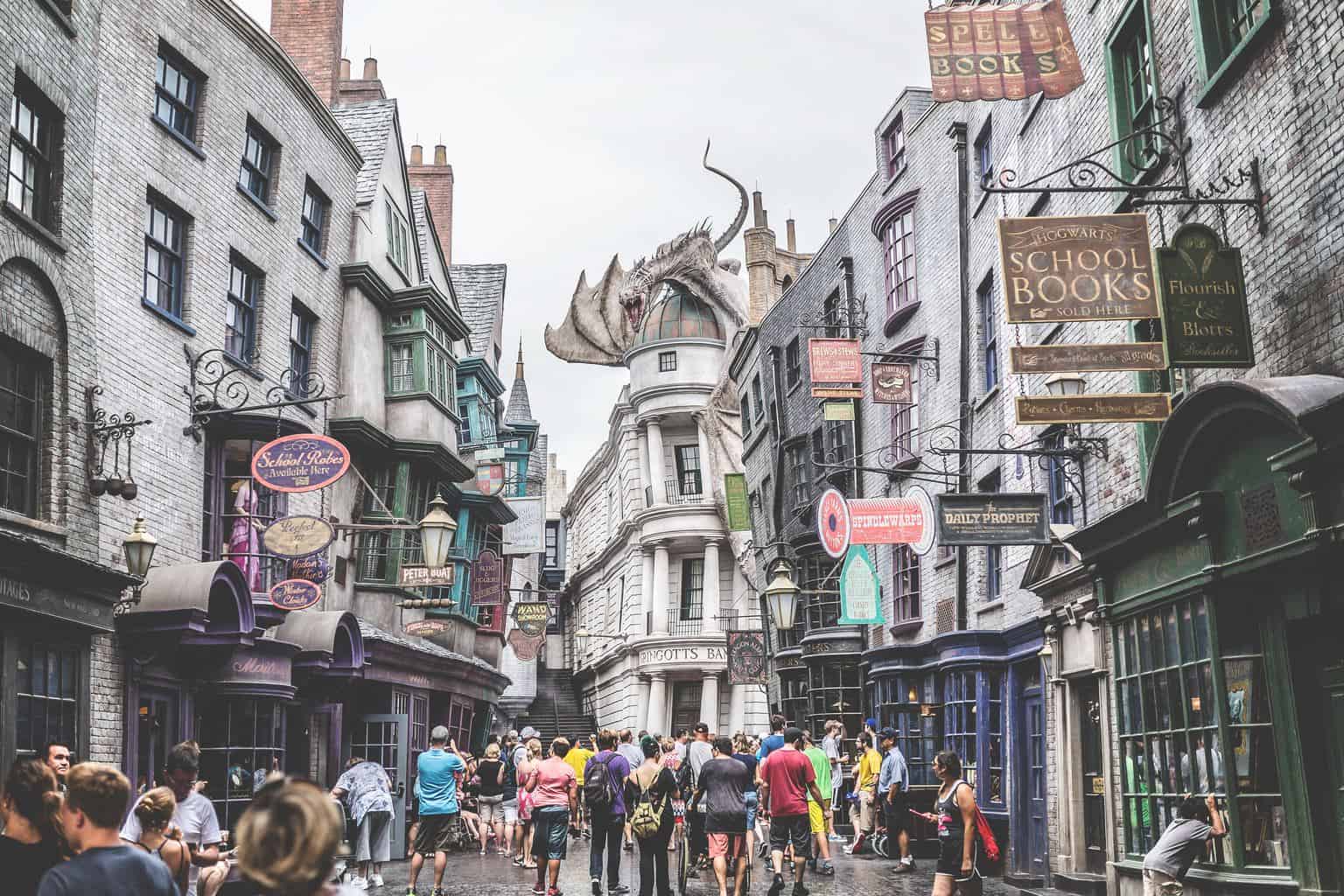 Take a ride on the epic Hulk, try out Hollywood Rip Ride Rockit for a crazy vertical drop, or battle your friends on the Dragon Challenge themed coaster where two tracks intertwine for an intensely close experience.
11. Epcot
The Disney parks aren't just for kids!
One of the best things to do in Orlando for adults is to spend the day at Epcot.
This Disney park features plenty of places to eat and drink, as well as an entire section dedicated to different sections of the world called the World Showcase.
Whether you're doing a full "drink around the world" challenge or just want to enjoy yourselves as you take a leisurely stroll from Norway to Canada, adults love this park for its spaciousness and things to see.
Epcot also hosts annual festivals that feature pop up kiosks and beautifully themed decorations, including the Food & Wine Festival, the Festival of the Arts and the Flower & Garden festival.
Outdoor Things to Do in Orlando for Adults
While the weather in Orlando isn't always conducive to spending time outside (hello, air conditioning, here I come), there are parts of the year, particularly in the winter, where spending time outside is awesome.
If you're an outdoorsy person, check out these things to do in Orlando for adults that involve nature!
These beautiful gardens in downtown Orlando are a real treat away from the hustle and bustle of busy streets and people.
Locals absolutely love these gardens as well as visitors, as the 50 acres gives you ample time and space to explore.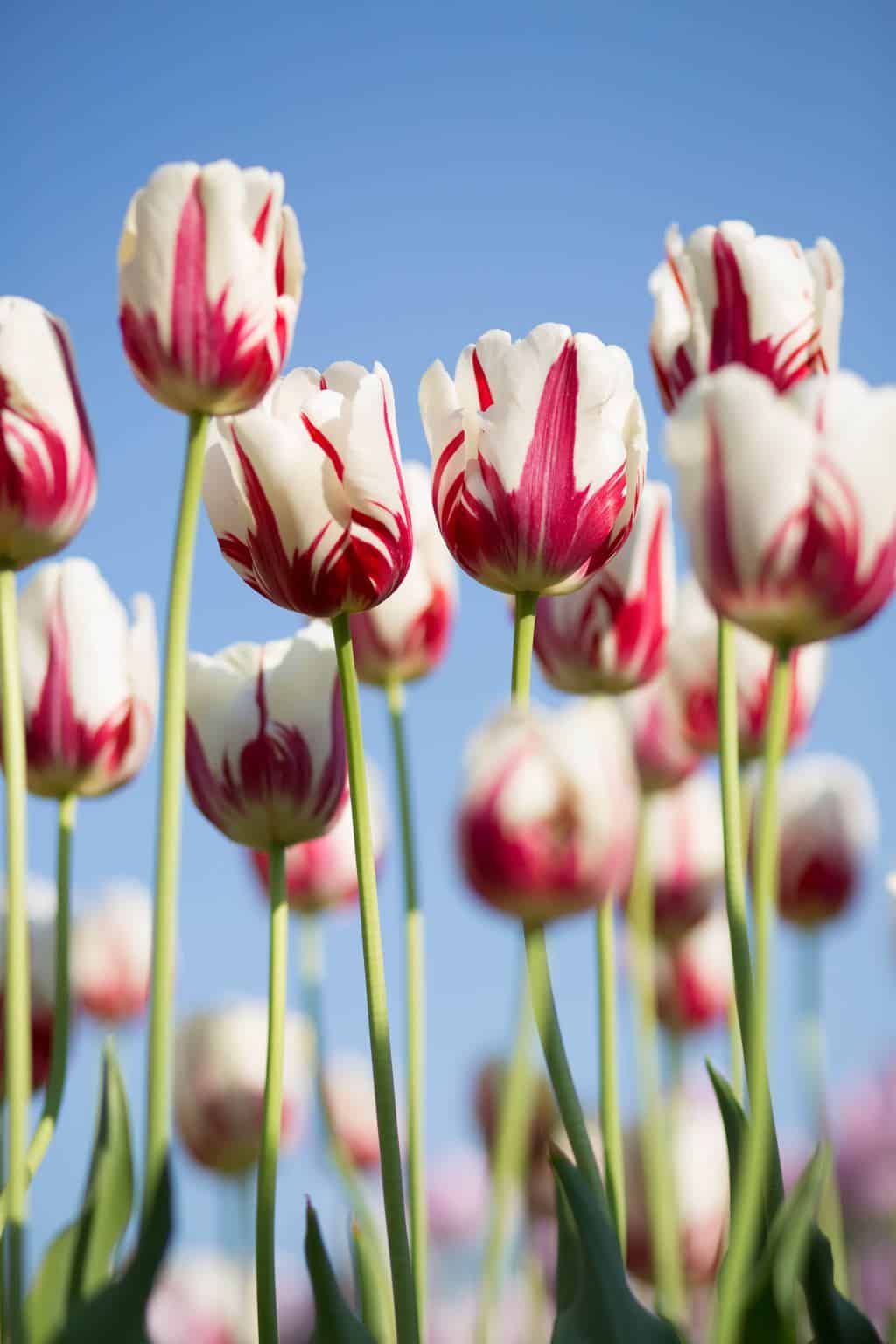 In addition to a historic house, there's also a tropical rainforest area, a rose garden, manicured plants and a butterfly garden meant to attract as many butterflies as possible.
You can spend an entire day at Leu Gardens if you want, or just stop by for an hour or so for some peace and quiet.
13. Lake Eola
Lake Eola is the real heartbeat of downtown Orlando and a great space for adults in Orlando to hang out.
You can walk the trail around the lake and stop to smell the flower beds and sit on the benches, or you can get right into the action with a paddleboat on the lake.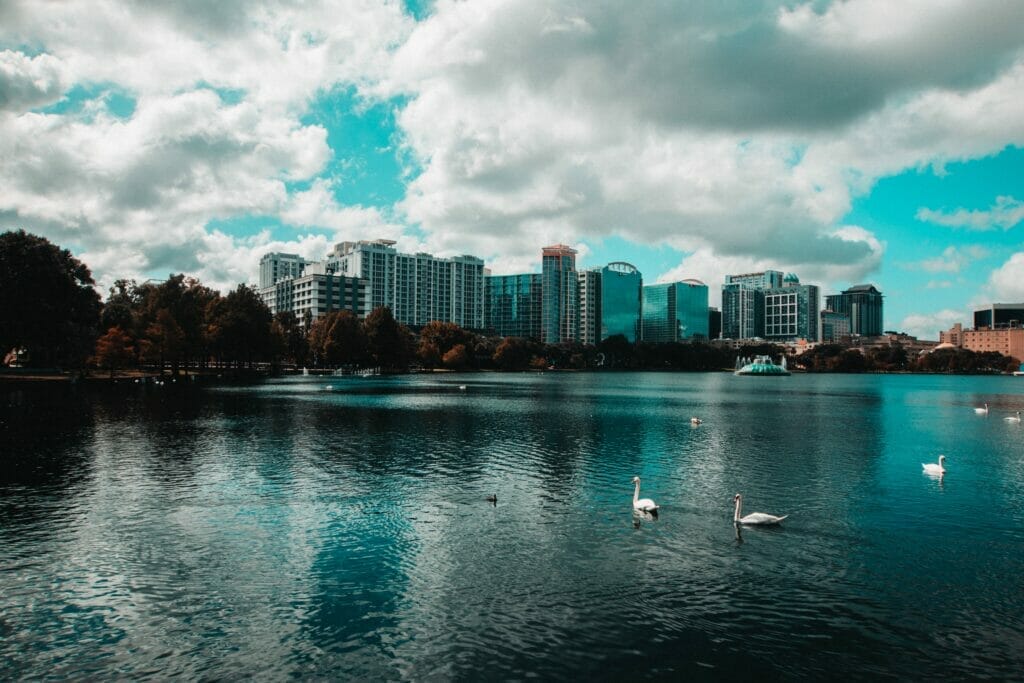 The great part about Lake Eola is that it's right near plenty of local restaurants so you can stop for a bite to eat after your adventure.
14. Tibet-Butler Nature Reserve
Just to the west of Orlando is the Tibet-Butler Nature Reserve, where you can check out a gorgeous nature center and groomed trails that take you through the heart of the Florida wilderness.
You'll go through swamps, pine forests and lakeshores as you experience the calmness and tranquillity of this area.
Keep an eye out for osprey, owls, and other birds and wildlife that call this nature center home.
This is an excellent place for a catch-up with a friend or a date!
15. Lake Baldwin Trail
This fantastic walking and balking trail around Lake Baldwin is a great way to get some exercise and enjoy the planned community of Baldwin Park.
On the inside of the trail is of course the lake, but on the outside are the homes, restaurants, and shop that make up this community.
If you want to go a longer distance, you should know that Lake Baldwin Trail connects to the Cady Way Trail so you can increase your mileage.
Cultural Things to Do in Orlando for Adults
While to the outside world Orlando seems predominantly focused on theme parks, that's not the whole story.
There are plenty of cultural things to do in Orlando that will give you a great understanding of both the local area as well as arts and culture as a whole.
16. Celebration
The purpose built town of Celebration may seem like a strange recommendation to explore Orlando culture, but I think it's necessary to really get a feel for the stronghold that Disney has on the local area.
Celebration was originally developed by the Walt Disney Company and meant to be an area that had values and architectural styles that hearkened back to the "good old days" of small towns with a main street running through it.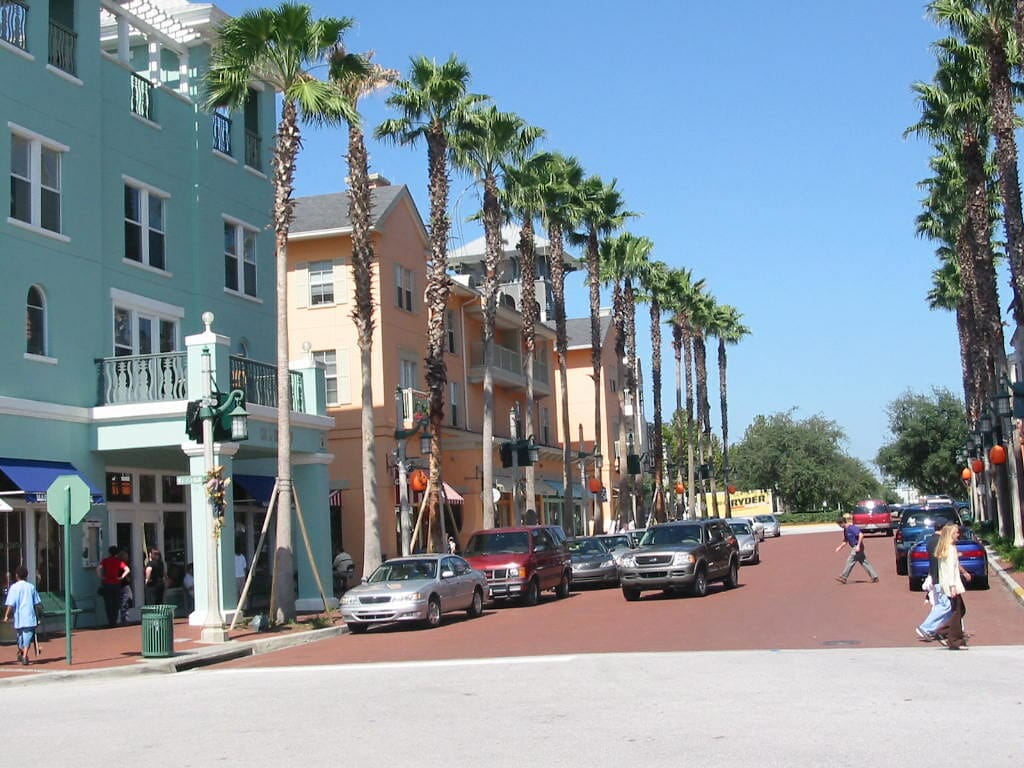 Over the years, the community has developed into something of its own, but when you walk through it, you'll still feel the charm of the town as you look at the shops and restaurants in the center of it and explore the winding residential roads with similarly styled houses.
17. Bob Carr Theater
Originally the Bob Carr Performing Arts Center, this theatre has a rich history in Orlando and opened in 1927.
Over the years, it hosted big names like Elvis Presley, and in more recent years it was home to the Orlando Ballet and Orlando Philharmonic Orchestra.
Today, the Bob Carr Theater is still used for visiting shows from a wide variety of acts including singers and comedy shows.
18. Dr. Phillips Performing Arts Center
Having opened in 2014, the Dr. Phillips Performing Arts Center is a fantastic place to catch a show.
It's got seating for almost 2,7000 people in the largest theatre and 300 people and 1,7000 people in two others.
From Legally Blonde to a Chorus Line to Mary Poppins, this is the place to go to see the visiting Broadway shows.
19. Winter Park
Winter Park, a city near Orlando, is known for its walkable downtown area that includes shops and restaurants, as well as plenty of outdoor leafy spaces.
It's a great opportunity to just spend some time getting to know a local area that has plenty of things to do and see.
In addition to dining and shopping, you can also go to the Charles Hosmer Morse Museum, which has beautiful art from around the world but particularly Tiffany glass art.
Things to Do in Orlando for Sporty Adults
Whether you like to watch sports or play them, Orlando has got plenty of sporty options for adults including real golf, putt putt golf, basketball, soccer and racing!
20. Golf
The sunny days in Florida are perfect for a round of golf.
There are multiple choices of courses with all different prices, including Dubsdread, Shingle Creek Golf Course and North Shore Golf Club.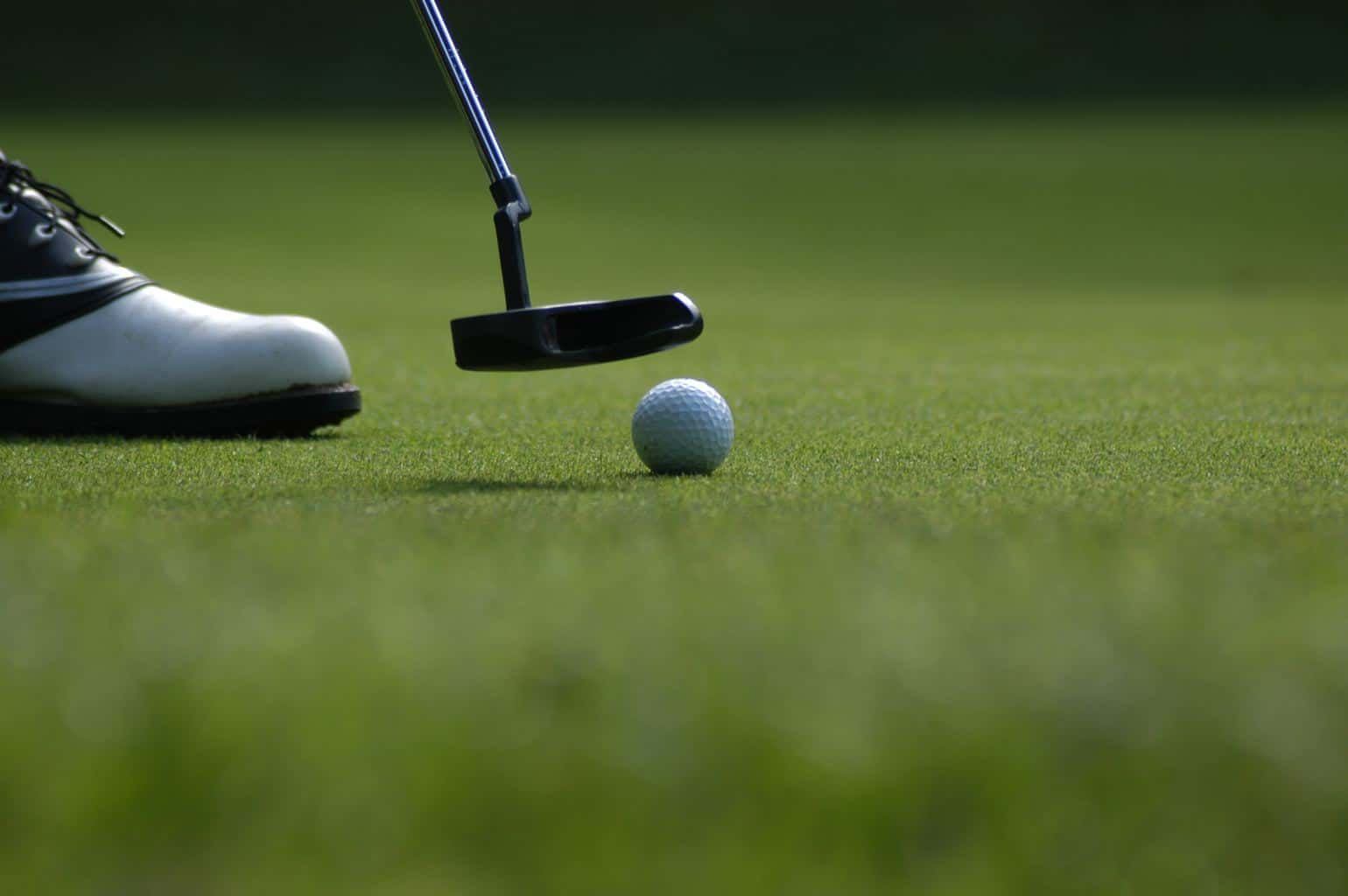 Disney even has their own golf course that you can play on, so pack your clubs!
21. Daytona Speedway Tour
About an hour's drive from Orlando is a mecca for any NASCAR fans.
Take a tour of Daytona Speedway in the off season, or make a trip to see the Daytona 500.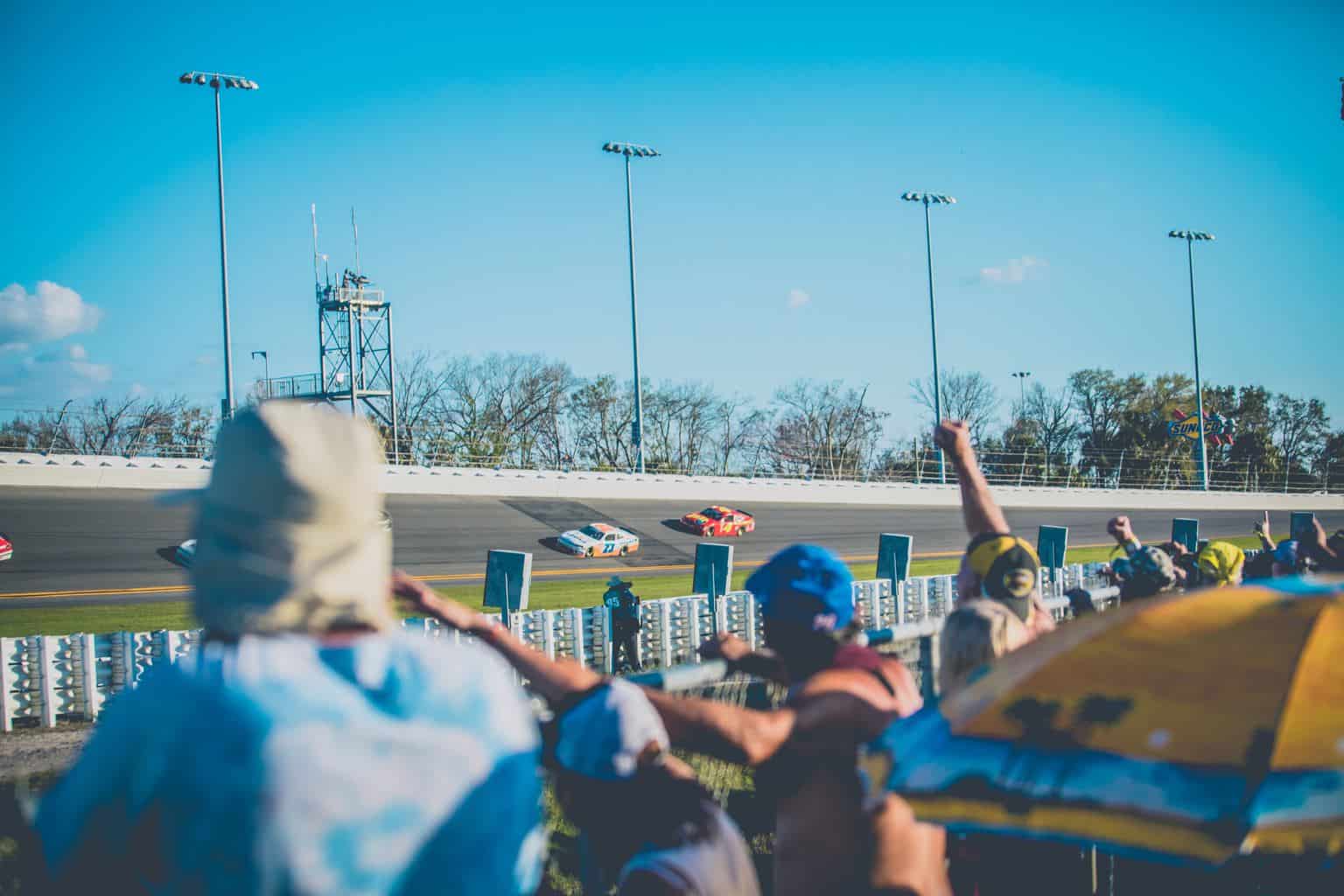 22. See an Orlando Magic Game
The Orlando Magic are the home team in basketball in Orlando, and while they don't have the same support that other cities may have for their teams, Orlando does get behind the Magic when they're winning at least!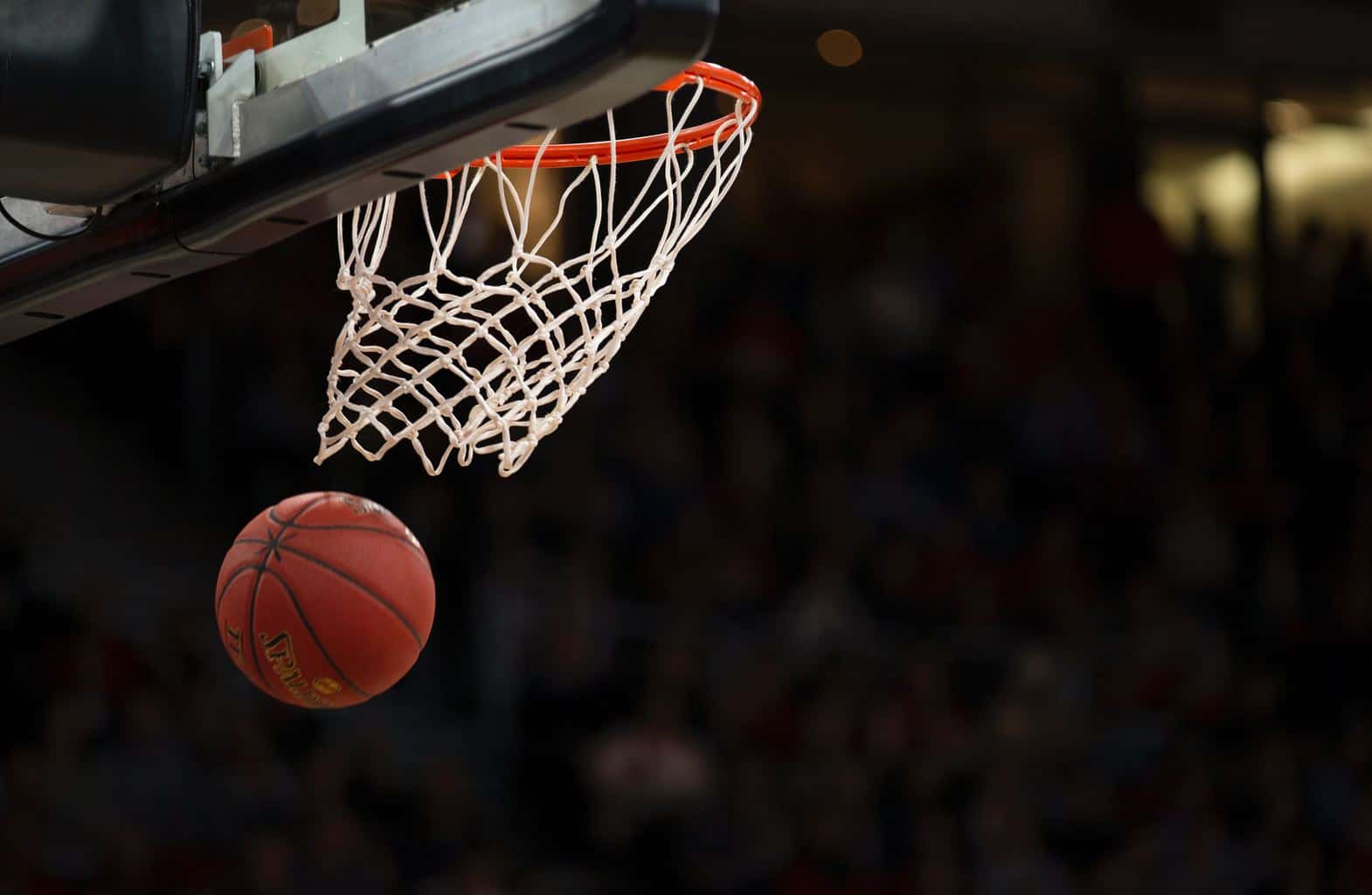 Go to a Magic game and get involved in the atmosphere – you'll often get some offers for various local restaurants if they make a certain number of 3 point shots!
23. Congo River Golf
If you're not super into real golf but you just want something fun to do on a date or with some friends, putt putt golf is super popular in Orlando (again, the weather means that you're not too worried about it closing down for the winter while you're snowed in).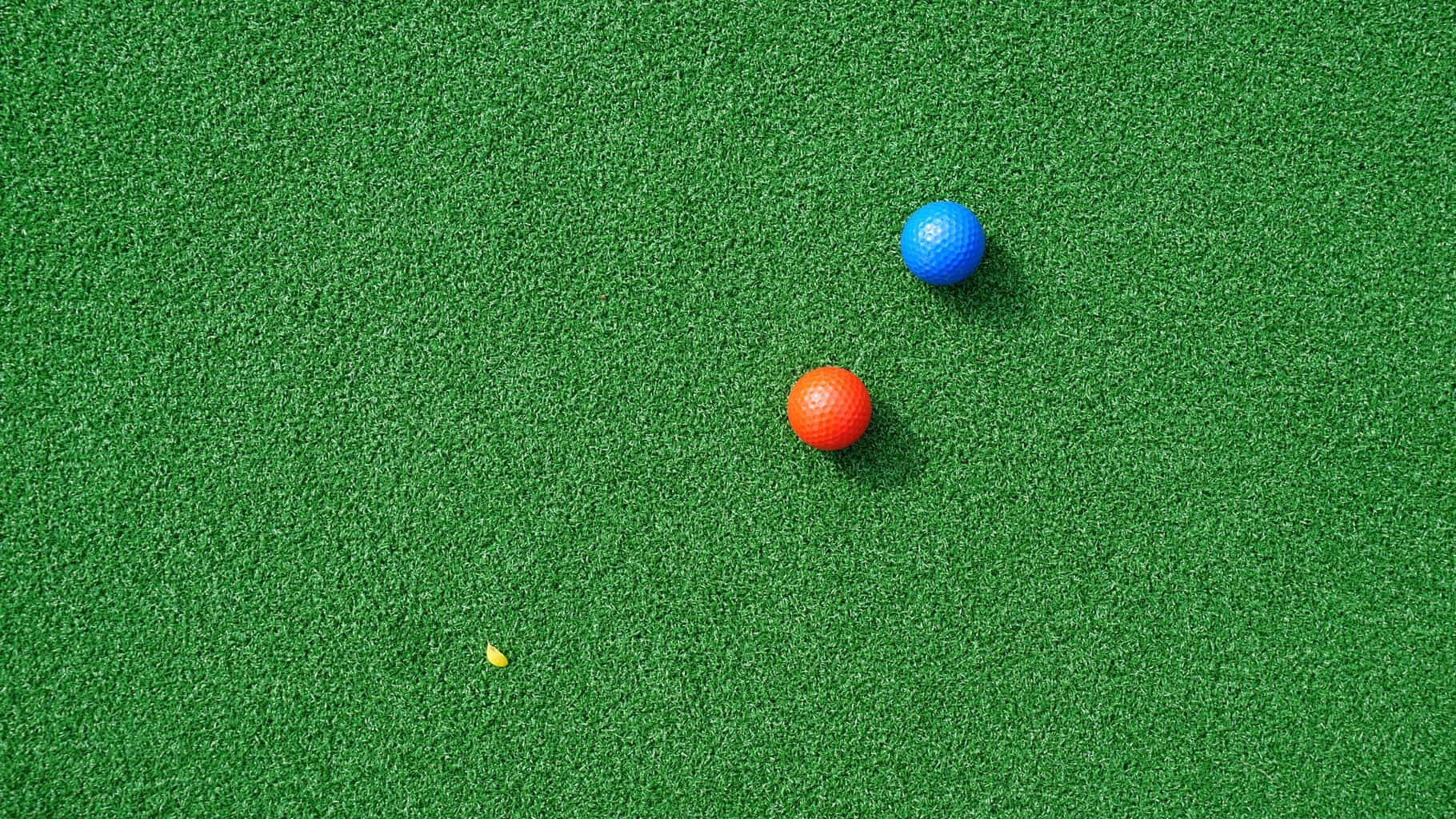 The most popular chain is Congo River Golf, which is themed like an adventure through the Congo, complete with crashed planes, shrunken heads and some real alligators you can feed!)
24. Go to a Water Park
If you're in the mood for swimming, try one of Disney's water parks – Blizzard Beach and Typhoon Lagoon.
Not only can you ride the waves in the wave pool all day, but the thrilling water slides will keep your heart racing as you plummet down to the bottom.
There are also lazy rivers in both should you feel the need to slow down a bit.
25. Go to a Soccer Game
The Orlando City Soccer Club has gotten a lot of support in recent years towards their professional soccer goals.
Games are at Orlando City Stadium, and you can buy tickets to come cheer them on.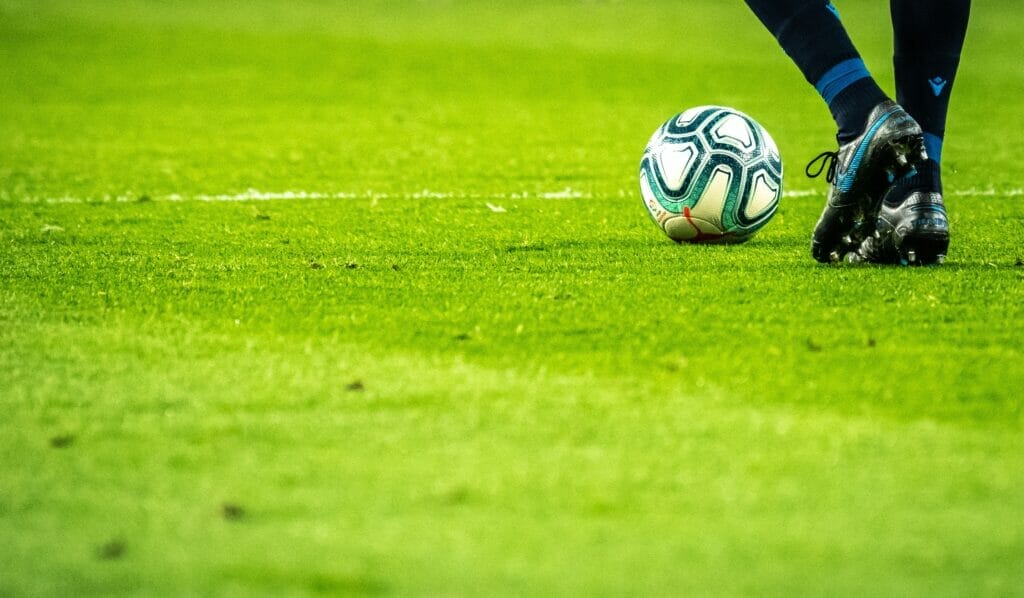 Foodie Things to Do in Orlando for Adults
If eating and drinking are your thing, Orlando has plenty of places for you to see how much room you have in your stomach for dessert.
Check out my list of foodie things to do in Orlando for adults to figure out where to go when you need sustenance or just a super fun night out.
26. Dine at Disney Restaurant
As mentioned, Disney World does rule a lot of Orlando, but I bring it up for foodies because some of their restaurants are very adult-oriented.
For instance, California Grill on top of the Contemporary Resort has gorgeous views of the nighttime fireworks, serves up gourmet dishes with fresh ingredients, and has a dress code so you know it's a great choice for a fancy night out with a date or some friends.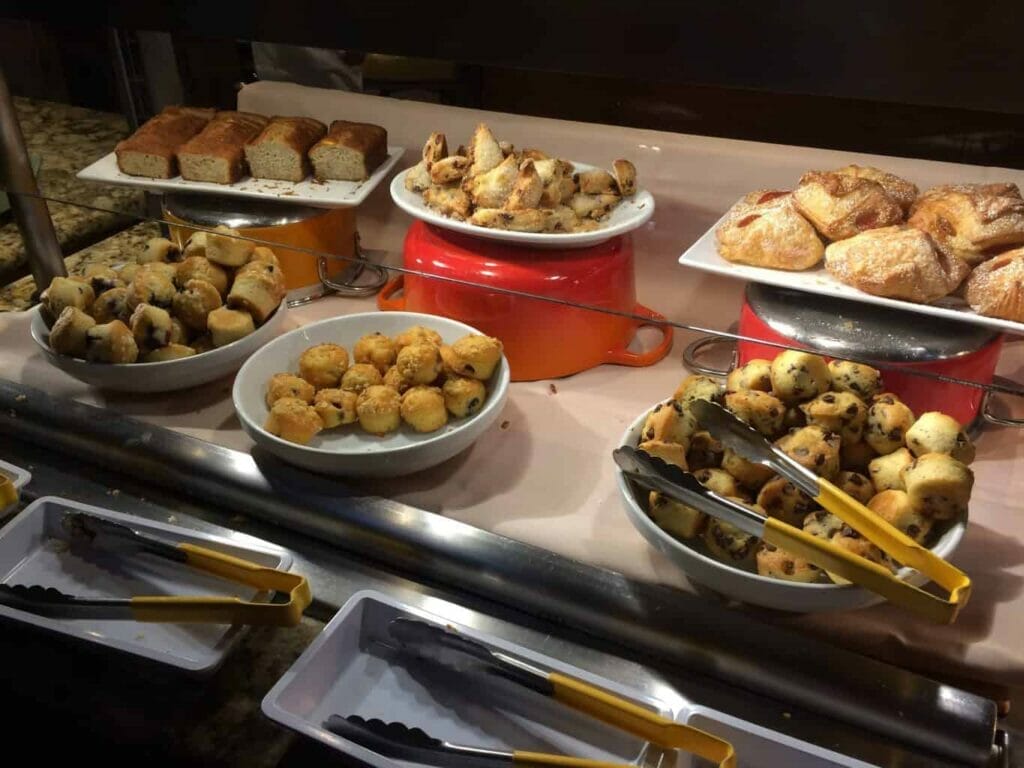 Another popular place to eat in Orlando is Disney Springs, as you don't just get the Disney restaurants, but other restaurants like the Boathouse or the Indiana Jones themed-bar that are super popular with the adult crowd.
27. Orlando Brewing Company
If you're a craft beer lover, the Orlando Brewing Company has got you covered.
Visit their taproom in Orlando's industrial district just south of downtown where you can try dozens of their organic craft beer while meeting the locals and hanging out with friends.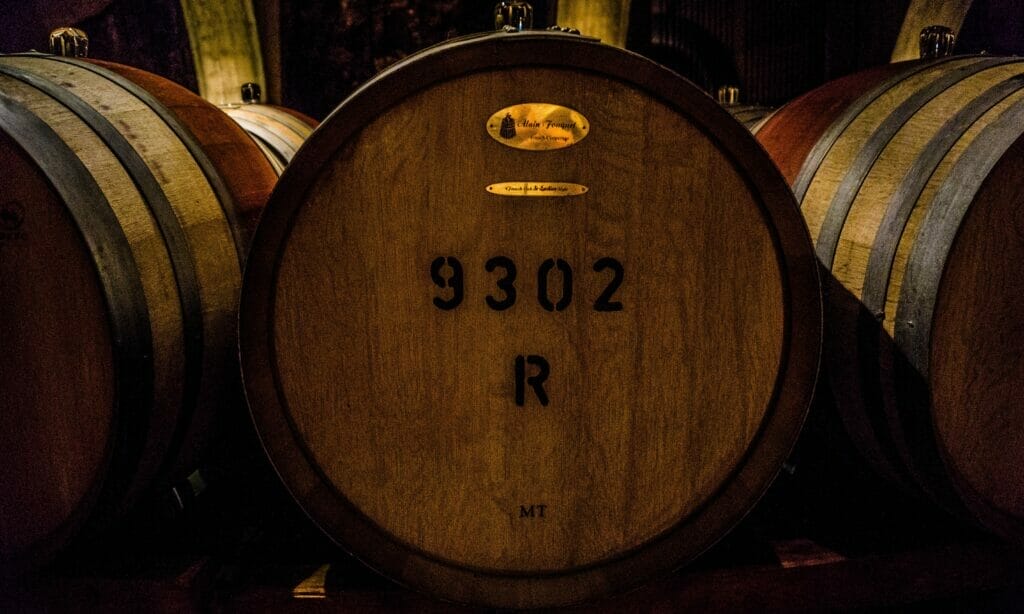 28. Lakeridge Winery and Vineyards
Not too far west of downtown Orlando is Lakeridge Winery and Vineyards in Clermont.
This Florida gem has been open since 1989 and has over 100 acres of countryside that helps them produce premier wines.
You can visit the winery for a tasting or to get a winery tour and see how the process comes to life.
There are also regular festivals to attract the public as well as a gift shop so you can purchase some gifts for your wine loving friends.
The grapes from the area help them to produce Pino Grigio, Chardonnay and Cabernet Sauvignon.
29. Take a Food Tour
Orlando is home to plenty of incredible places to eat and drink, but sometimes rather than researching them yourself, it's more fun to see them on a tour (this is my favorite).
There are lots of food tours to choose from that either focus on a specific area or a specific type of food, so figure out where you're staying or what you're in the mood to eat and let an expert guide take you all around and really discover the history and culture behind some of Orlando's top foodie locations.
Things to Do for Adults in Orlando Indoors
It might be that it's 100 degrees outside in August or it could be a downpour in June or perhaps an unusual freeze in January, but whatever the reason, sometimes the weather in Orlando means it's better to find things to do in doors.
Here are some of my favorites.
30. Mall of Millenia
This luxury mall is the perfect place for some window shopping or some actual shopping.
With stores like Gucci, Rolex and Boss you can spend your day dreaming of your next purchase, or of course you can also hit up the more reasonably priced stores like H & M and Victoria Secret.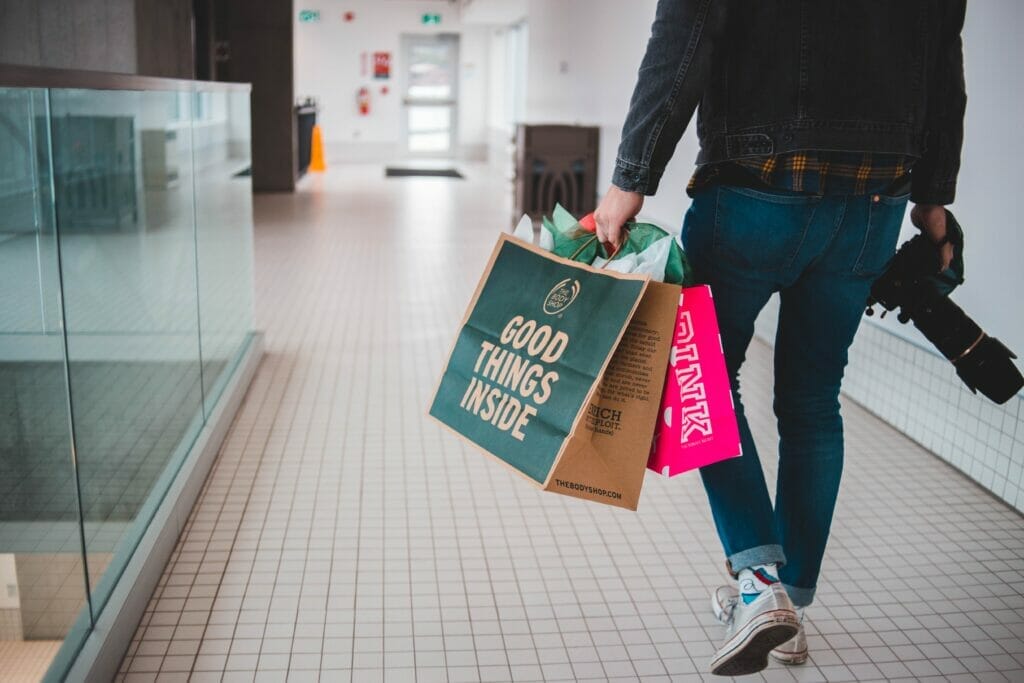 In addition to shops, there are plenty of places to eat ranging from cafes to sit-down restaurants to the food court.
31. Spa Treatment
When the weather has taken a turn, use it as an excuse to pamper yourself!
Plenty of Orlando hotels have spas with massage services, including the Grand Floridian at Disney World which has amazing spa treatments.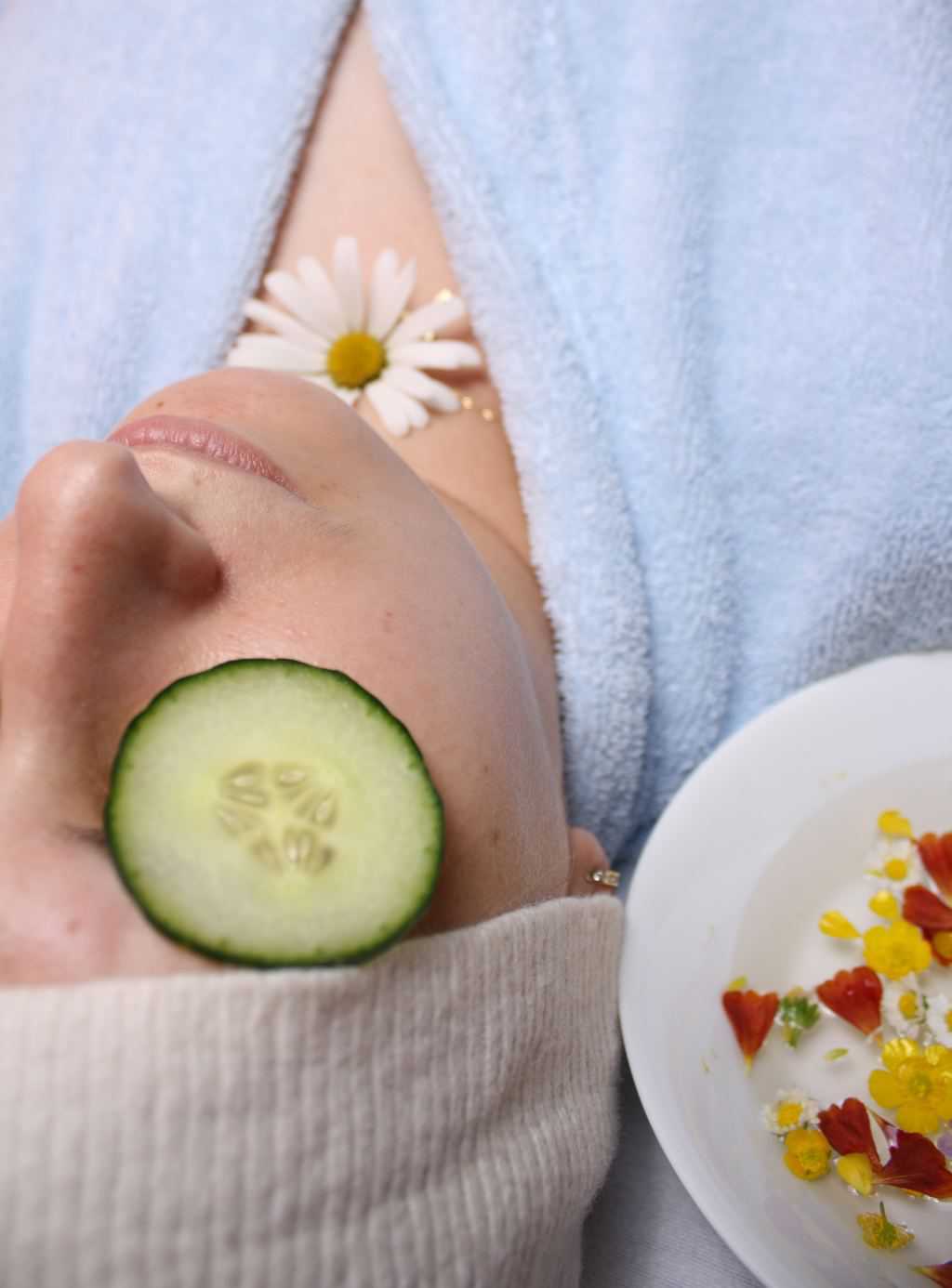 32. Orlando Science Center
From learning about how gravity works to seeing if you can withstand a hurricane force wind, the Orlando Science Center is full of interactive exhibits that will keep any science lovers happy.
The animals exhibit, featuring turtles, snakes and other small creatures is fascinating, and the IMAX screen is unbelievably cool.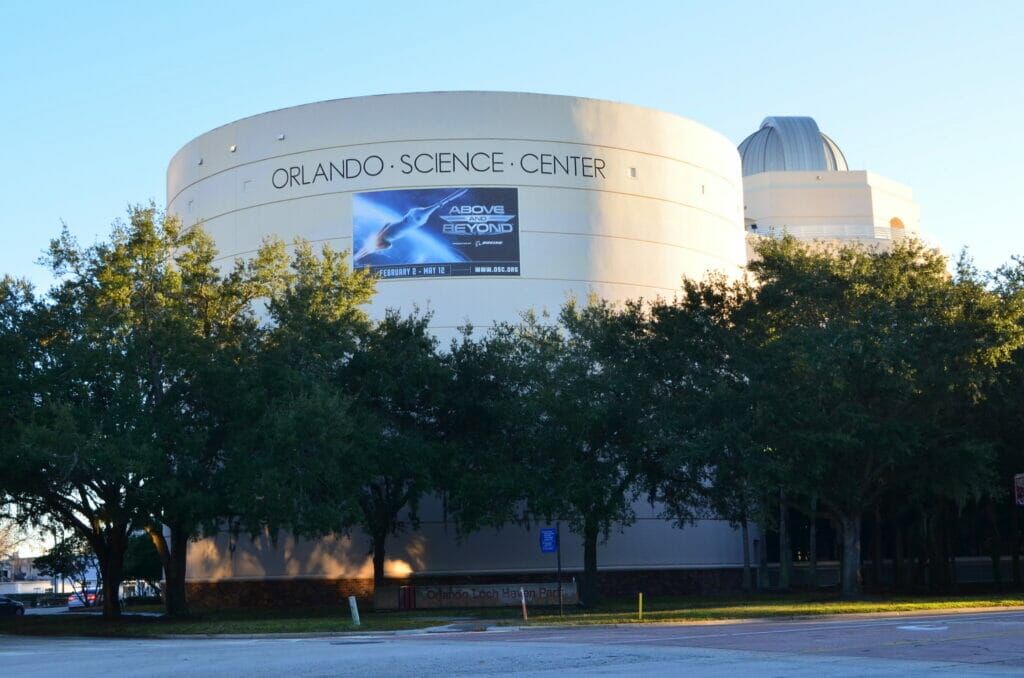 33. Titanic Exhibition
From Titanic artifacts to dinner theatre, the Titanic Exhibition in Orlando is a great option for those interested in the Titanic voyage.
Here, actors portray some of the people who were on board to give you a better understanding of the ship and the events that took place.
What else should I not miss in Orlando?
If you're visiting Orlando soon, here's a very brief rundown of a few of my other favorites to make sure you don't miss anything!
Hey! Want more Orlando content? Check out these guides!
Get the All-American Travel Secrets!
Don't miss out on America's hidden gems!