Ready to book the best Orlando tours?
You're in the right place because the top 11 best tours of Orlando are all
featured here.
How do I know?
I've visited Orlando countless times in my travels of the US, so I know what to look out for (and what to avoid) to make the most of your time in the "City Beautiful."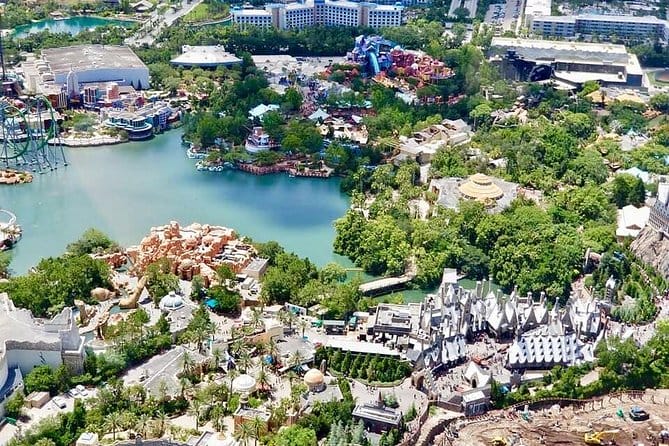 From food tours to helicopter tours to walking tours, they're all led by expert guides who have a genuine passion for Orlando and helping you uncover its hidden secrets (and there are more than you'd think!).
If you're like, just cut to the chase already, don't worry: the best Orlando tour is the Private Helicopter Tour over Orlando.
It has a 5 star rating with 170 reviews, so you can't go wrong.
But if you want to see what your other options are, here are more tours of Orlando that are definitely worth your time and what I love about each.
PS – booking in advance is always highly recommended so you don't miss out.
Easy Guide: Best Tours in Orlando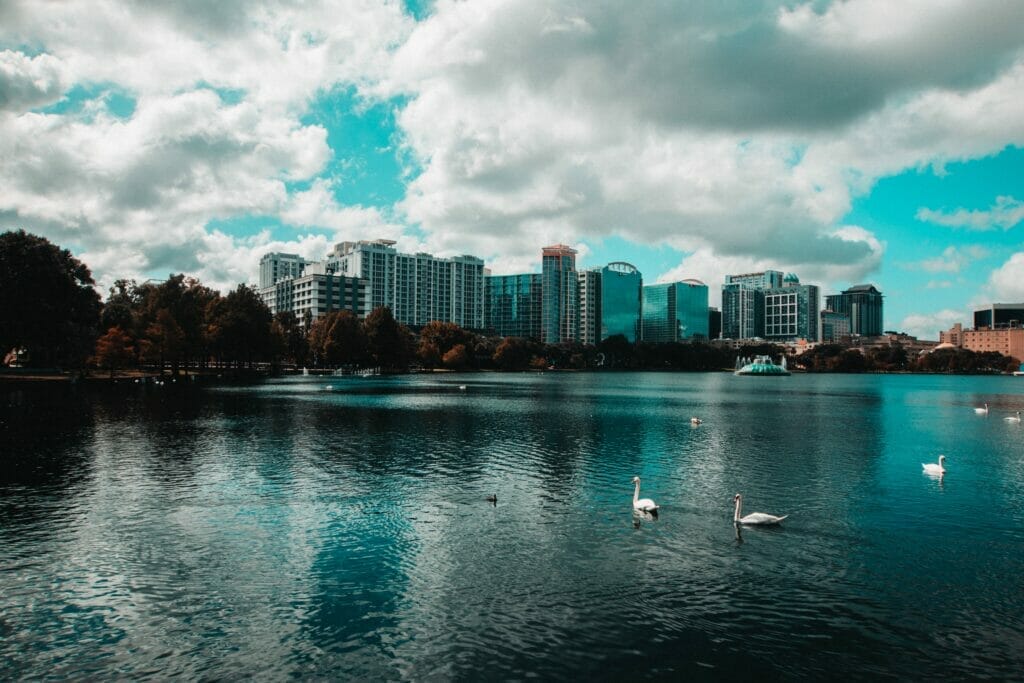 ⭐️ RATING: 4 out of 5 Stars, 92+ reviews | ⏳ TOUR LENGTH: 7 hours | ✔️ BOOK NOW
If you're visiting Orlando, don't limit yourself to just the theme parks!
I highly recommend taking a full-day sightseeing tour to explore the city and its surrounding areas.
This tour is the perfect opportunity to learn about the history of Orlando and take in the beautiful scenery and is one of the best things to do in Orlando for adults.
One of the highlights of the tour is the scenic boat ride through the lakes and canals of historic Winter Park.
Dubbed the 'Venice of America,' this charming town is brimming with stunning views and interesting landmarks.
You'll have the chance to soak it all in as you cruise through the waterways.
But the tour doesn't end there!
"Great excursion. Everything was perfect. Best bit for us. The boat trip around the lakes. Would definitely recommend Gray Line. Really enjoyable day."
You'll also get to see the downtown highlights around Lake Eola and browse the boutiques and specialty stores on Park Avenue, as well as heading to Disney Springs.
It's the perfect chance to do some shopping and take in the local culture.
The best part?
Select Orlando area pickup and drop-off are included, and all taxes and fees are taken care of.
Need-to-knows about this tour:
Maximum of 13 travelers
Infants are required to sit on laps
Hotel pick-up and drop-off is included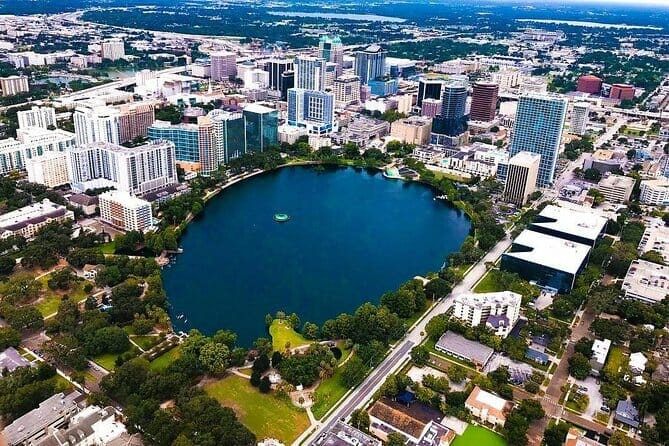 ⭐️ RATING: 5 out of 5 Stars, 170+ reviews | ⏳ TOUR LENGTH: 8 minutes to 1 hour | ✔️ BOOK NOW
Orlando is known for its theme parks, but have you ever considered experiencing them from above?
This private helicopter tour offers 8 to 25 minute flights throughout Orlando, or a 1 hour flight including the Space Coast!
On the Orlando flights, you'll get to see Universal Studios, Lake Eola, SeaWorld, and Disney World from a completely new perspective.
"Pilot Jeff was fantastic! It was thrilling, informative, and exactly what we anticipated it would be! My grandson will be flying something when he grows up and this was an experience of a lifetime for this adventurous 12-year-old! Highly recommend this company!"
With breathtaking aerial views and a pilot that's always offering in-depth commentary about the area and its history, you'll make family vacation memories to last a lifetime.
Obviously don't forget the camera – it's a must on this tour as you'll be able to capture some really epic photos during your flight.
There are multiple departures throughout the day so it's easy to fit this experience into any vacation schedule.
Enjoy those window seats and get away from the crowds (they'll start to look like ants!) on this fantastic Orlando tour.
Need-to-knows about this tour:
Choose an 8-10 minute, 25-30 minute or 1 hour flight
Weight restriction of 299 pounds per passenger
Minimum of 2 people per booking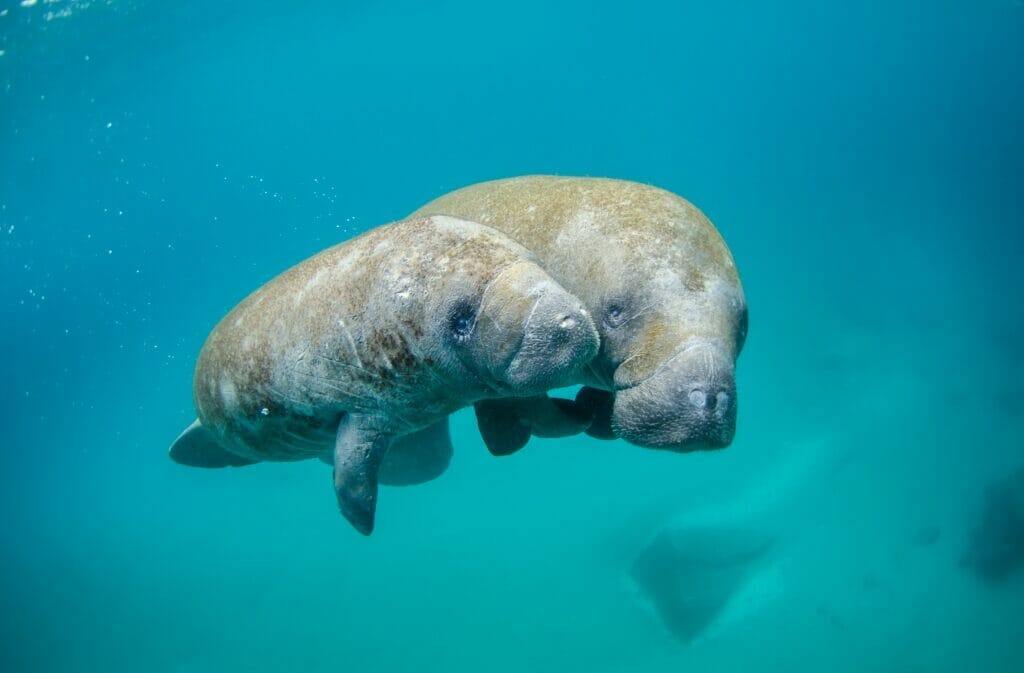 ⭐️ RATING: 5 out of 5 Stars, 280+ reviews | ⏳ TOUR LENGTH: 3 hours | ✔️ BOOK NOW
If you're a wildlife enthusiast, don't miss the chance to observe Florida's largest manatee population in their natural habitat.
Join this guided kayak tour of Blue Springs State Park and watch these gentle creatures from a safe distance.
The knowledgeable guide will share informative commentary about the region's animal and plant life as you paddle through the beautiful park.
"Highly recommend this adventure for all ages. Gina our tour guide and Kara her assistant absolutely AMAZING!! Their knowledge about the wildlife and its natural habitat kept you at ease at all times. We were blessed to see manatees, turtles, fish, and 2 alligators. The fish in the spring water abundant and amazing to see up close in CLEAR water. WOW!!"
And don't worry if you're a novice kayaker – this tour proceeds at a leisurely pace and is suitable for all levels of experience.
The small group size ensures that you'll receive personal service and have plenty of opportunities to ask questions.
And of course, the highlight of the tour is the chance to observe manatees up close in their natural environment.
So why not escape the crowds and immerse yourself in Florida's beautiful natural surroundings?
Book this kayak tour of Blue Springs State Park today and get ready for a truly unforgettable experience.
Need-to-knows about this tour:
All participants must know how to swim
Bring a swimsuit, towel, and waterproof camera
Maximum of 14 travelers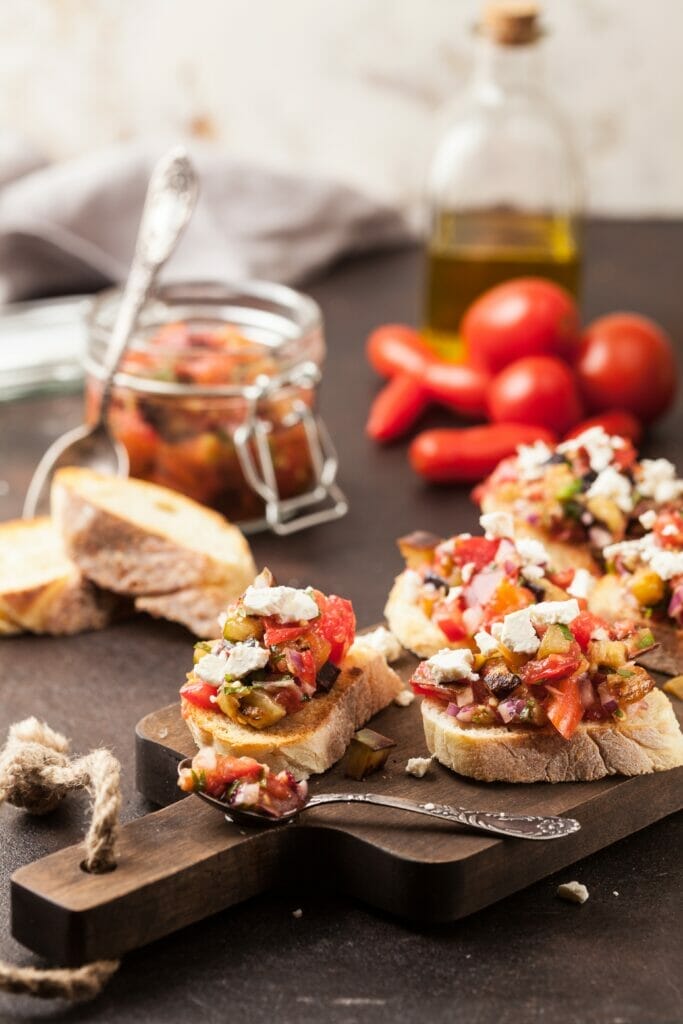 ⭐️ RATING: 5 out of 5 Stars, 13+ reviews | ⏳ TOUR LENGTH: 3 hours | ✔️ BOOK NOW
If you're looking to explore the city's vibrant food scene, Ivanhoe Village is the perfect place to start and this food tour of Orlando is one of the best.
Situated near the picturesque Lake Ivanhoe, this charming neighborhood boasts a variety of locally-owned eateries and shops that contribute to the community's unique character.
With a knowledgeable guide leading the way, you'll embark on a culinary adventure to five different eateries, each offering a taste of the neighborhood's diverse cuisine.
PS – don't forget to check out our best list of Orlando brunches and Orlando breakfasts.
Along the way, you'll have the opportunity to learn about Ivanhoe Village's cultural and culinary history, adding to the richness of your experience.
"We decided to find a food tour while on our vacation and ran across this Ivanhoe Village tour. Tracy, the owner was amazing. Was one of the best I've done. Wonderful venues, great food, generous portions and Tracy shared many unique stories about the area. Would highly recommend. Was great value too."
For those interested in pairing their food with alcoholic beverages, an upgraded ticket is available, allowing you to savor some of the finest craft beers alongside your meal.
As you stroll through the neighborhood, take in the laid-back atmosphere and explore some of the local shops and boutiques.
From authentic Greek cuisine to local craft beers, you'll discover the best of what Ivanhoe Village has to offer.
Need-to-knows about this tour:
Tips for your servers are included in the price
Some dietary requirements like vegetarian can be catered for if known about in advance
Stroller and wheelchair accessible
⭐️ RATING: 5 out of 5 Stars, 490+ reviews | ⏳ TOUR LENGTH: 2 hours | ✔️ BOOK NOW
Experience the spooky side of Orlando with a ghost-themed walking tour in the historic downtown area.
This tour takes you on a spine-tingling journey through some of the city's most haunted locations, revealing stories of paranormal activity that are sure to send shivers down your spine.
Your expert guide will provide insider knowledge on the history and folklore of the haunted sites and share tales of the mysterious events that occurred within their walls.
"Loved this ghost tour with ghost hunting equipment. Real historical background that backs up the haunted claims. Totally a must do."
But the excitement doesn't end there!
You'll have the chance to use professional ghost-hunting equipment and techniques to search for any otherworldly presence.
Who knows what you might find?
This tour is designed for both skeptics and believers and guarantees an unforgettable experience.
From haunted hotels to spooky cemeteries, you'll explore the eerie side of Orlando with exclusive access to areas typically closed to the public.
As you explore, your guide will capture photos of your group, so you can share the memories with friends and family.
At the end of the tour, you'll receive a special parting gift to commemorate the experience.
Need-to-knows about this tour:
Tour runs regardless of number of sign-ups
Photo included as parting gift
Tour route may change based on events in downtown Orlando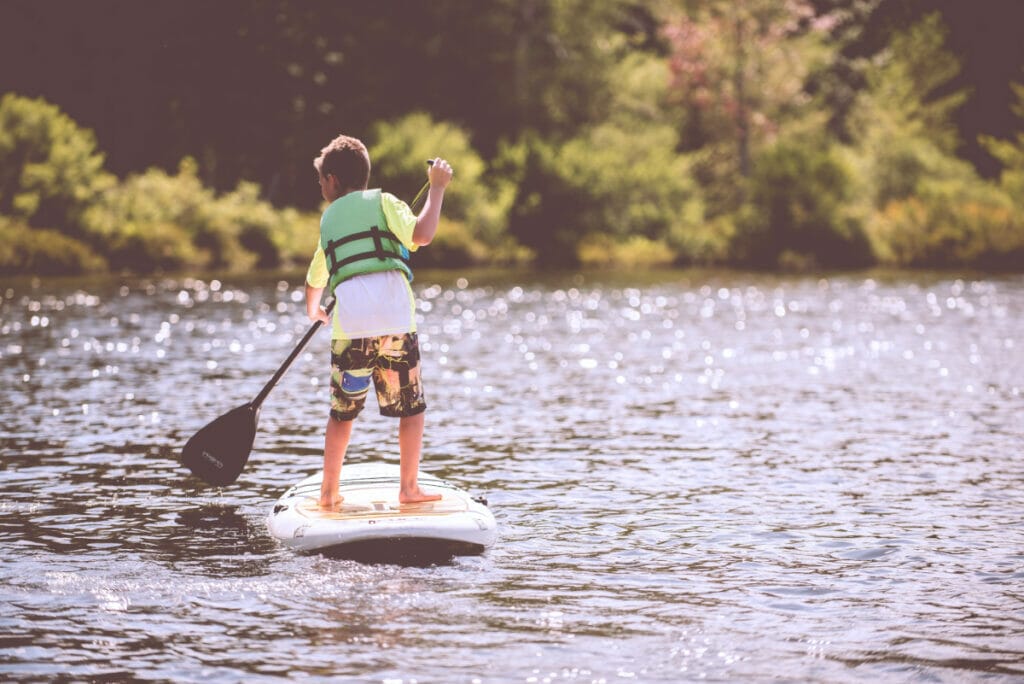 ⭐️ RATING: 5 out of 5 Stars, 19+ reviews | ⏳ TOUR LENGTH: 1 hour 30 minutes | ✔️ BOOK NOW
In the charming city of Winter Park, you will embark on a truly unforgettable paddleboard adventure that will take you through the picturesque Chain of Lakes.
Your adventure will begin at Dinky Dock Park, one of the city's most beautiful parks, known for its sloped sandy beach and towering cypress trees that provide ample shade.
If you've never paddleboarded before, there's no need to worry.
Your experienced guide will provide a brief lesson on the basics of paddleboarding before you set off on your journey.
While some people may prefer to start off by sitting on the board, most will find that the custom-designed boards are incredibly stable, making it easy to stand up and paddle your way through the pristine waters.
"So happy to have discovered Ned's Paddleboard Orlando! We had a brilliant time on the water then swimming in the Springs. Ned and Hope were so patient with the beginners but made sure everyone had a lot of fun. If you're in Orlando, put this on your to-do list!!!"
As you glide along the serene Chain of Lakes, your certified paddleboard instructor will keep a watchful eye on you, ensuring your safety and comfort at all times.
The lake waters are monitored weekly by the city of Winter Park's lake division, ensuring that they are always among the cleanest in the Orlando area.
You will be in awe of the breathtaking scenery surrounding you, as you pass by majestic cypress trees, lush gardens, and a wide variety of marine life.
Your adventure will be an excellent opportunity to get up close and personal with the local flora and fauna, which can be challenging to see from other vantage points.
This is one of the coolest thing to do in Orlando with teens.
Need-to-knows about this tour:
All equipment included
Guide stays with you entire time
Gratuities not included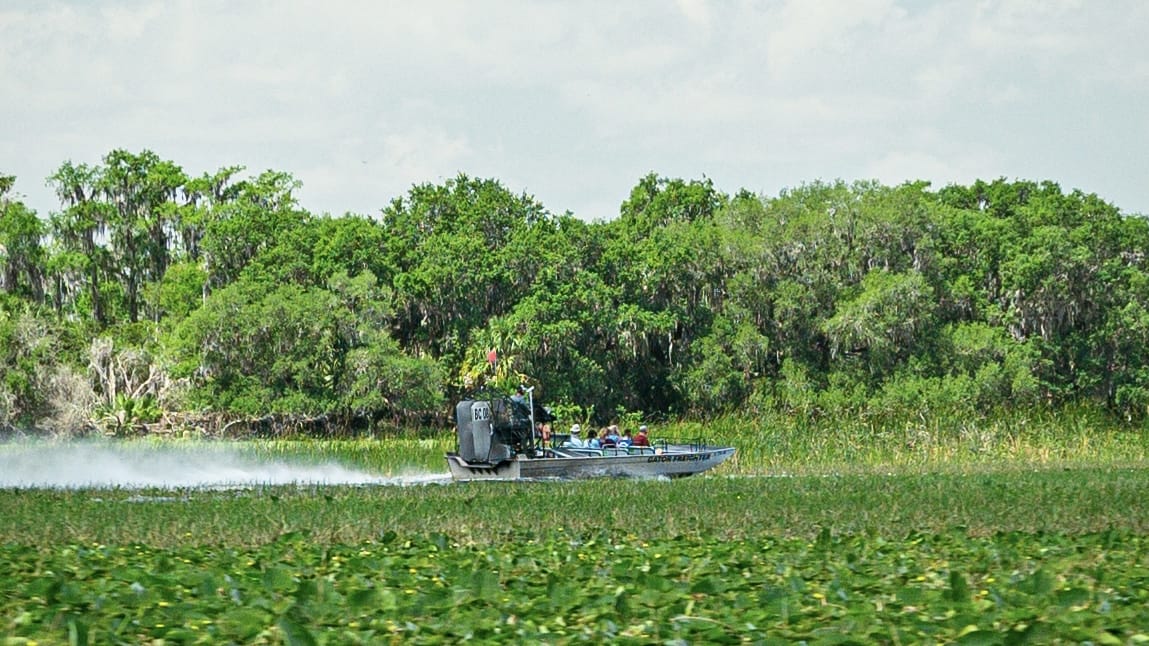 ⭐️ RATING: 4.5 out of 5 Stars, 380+ reviews | ⏳ TOUR LENGTH: 30 minutes | ✔️ BOOK NOW
Looking for a thrilling adventure that's sure to leave you in awe of nature's beauty?
Look no further than this airboat tour of the Central Florida Everglades, departing from the Southport Park in Kissimmee, just a short drive from Orlando.
With a convenient start time of your choosing, you'll meet your 17-passenger airboat and take off into the lush and vibrant wetlands.
Hold on tight as you race through the tall grasses and towering cypress trees, reaching speeds of up to 45 mph (72 kph) – it's sure to be an exhilarating experience!
"Great experience!!! The driver Captain Jack was the best. He made everyone feel welcome. I highly recommend this tour, you will have fun"
Keep your eyes peeled for alligators, turtles, and birds as you glide through the waters.
But that's not all – this tour also includes a visit to the Native American Experience, where you can immerse yourself in the culture and history of the region's native peoples.
Marvel at genuine artifacts and handmade creations, and witness demonstrations of cooking, toolmaking, weapons, and more.
After your airboat tour and exploration of the Native American Experience and Gem Mining Station, be sure to dine at Boggy Bottom BBQ.
This unique eatery offers an unforgettable lake view and serves up delicious old Florida recipes, including gator tail and more.
With so much to see, do, and discover, this airboat tour is an adventure you won't want to miss!
Need-to-knows about this tour:
Stroller and wheelchair accessible
Infants are required to sit on laps
Service animals allowed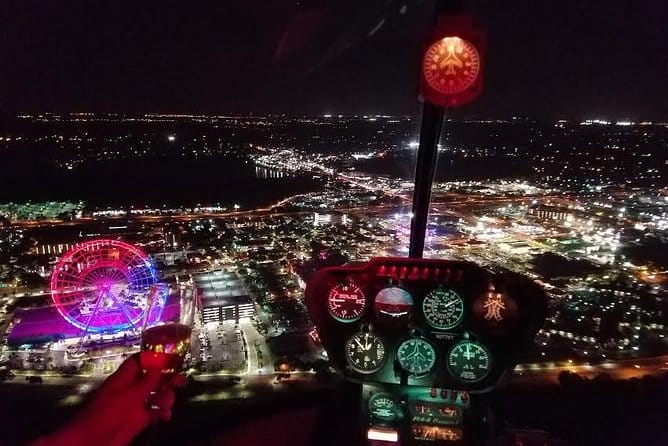 ⭐️ RATING: 5 out of 5 Stars, 103+ reviews | ⏳ TOUR LENGTH: 15-40 minutes | ✔️ BOOK NOW
MaxFlight Helicopters provides an exhilarating nighttime helicopter tour in Orlando, Florida.
You will be greeted by a friendly pilot who will give you a safety briefing and recap the details of the tour you selected before heading off to the helicopter.
The 45-minute scenic flight will be one of the highlights of your trip, providing a unique perspective of the city's illuminated sights, as well as a great option for an Orlando bachelorette party.
On this tour, you'll have the opportunity to see SeaWorld, Orlando Eye, Disney Springs, Fun Spot Kissimmee, and Old Town Kissimmee in all their nighttime glory during the 15-minute Central Florida Parks tour.
The 18-20 minute Orlando tour will take you over all the major theme parks, including SeaWorld, Orlando Eye, Universal Studios, Disney complex, and Old Town Kissimmee.
"What an amazing adventure. Celebration of my loves birthday ! Our pilot Eric was knowledgeable, kind, and confident. Truly a memory we will never forget"
Catch a glimpse of Magic Kingdom, Animal Kingdom, and Blizzard Beach from the air.
For those who want to see even more, the 25-30 minute Downtown Orlando tour is the perfect option.
You'll get to enjoy a detour over downtown Orlando before heading over SeaWorld, Orlando Eye, Universal complex, Disney complex, and Old Town Kissimmee.
Throughout the tour, the pilot will provide commentary, filling you in on all the details of the sights you see.
You'll feel like you're flying into a sparkling sea of lights with this magical helicopter tour, providing a bird's eye view of some of Orlando's most iconic landmarks.
Whether you're catching the Florida sunset, enjoying the view of fireworks, or just admiring the city lights, this nighttime helicopter tour is a must-do activity for your Orlando trip.
Need-to-knows about this tour:
Minimum of 2 and maximum of 3 people per ride
Infants up to 2 years old must sit on a lap (they fly free)
Total weight limit per passenger is 300 lbs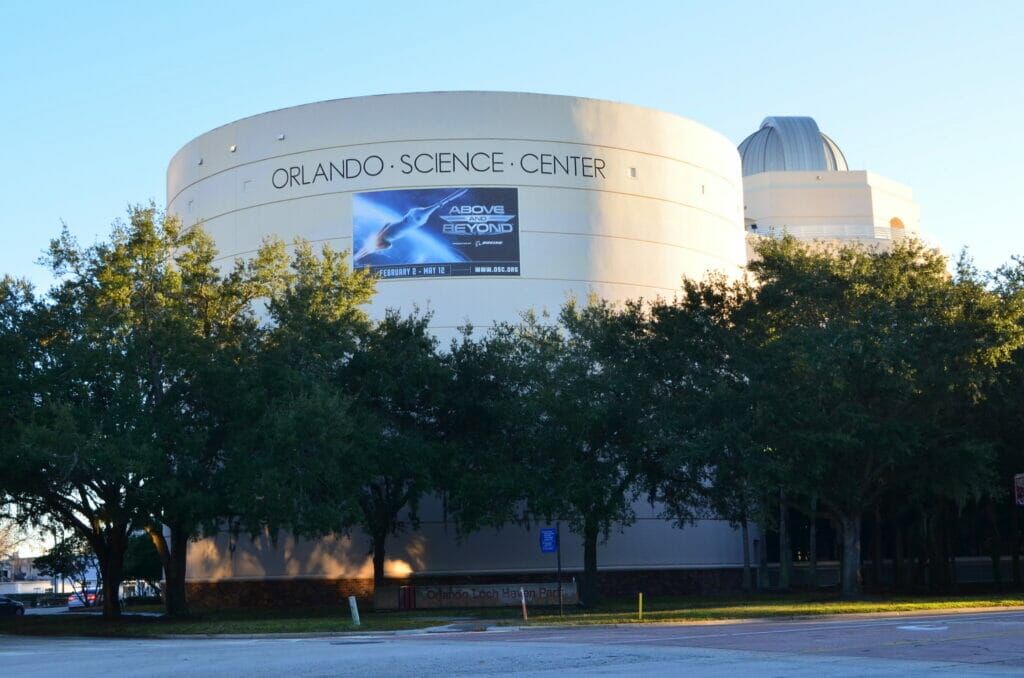 ⭐️ RATING: 5 out of 5 Stars | ⏳ TOUR LENGTH: 1-1.5 hours | ✔️ BOOK NOW
Are you ready to explore the vibrant downtown area of Orlando at your own pace?
This self-guided tour is the perfect way to discover the history, culture, and hidden gems of the city.
With the convenience of a downloadable app for both iOS and Android, you can enjoy lifetime access to the tour, geodata, and map, even if your phone is offline.
Begin your journey by downloading the app and setting out on foot to explore the city's iconic landmarks and historic buildings.
Learn about the city's fascinating past and its transformation into the bustling metropolis it is today, as the app guides you through the streets.
"Great historical tour, easy to follow and safe. I would recommend for anyone wanting to get away from the commercial vacation hustle and bustle."
You'll discover hidden gems and secret spots that are off the beaten path, including the city's best restaurants, bars, and shops.
Experience the local culture and charm as you walk through the vibrant streets and soak up the lively atmosphere.
With the freedom to go at your own pace, you can pause the tour whenever you like to take in the sights or explore an attraction in more detail.
The app's expert commentary will provide fascinating insights into the city's rich history, architecture, and cultural significance.
Need-to-knows about this tour:
This is a self-guided, private tour with just your group
Most travelers should be able to participate
Takes you near public transportation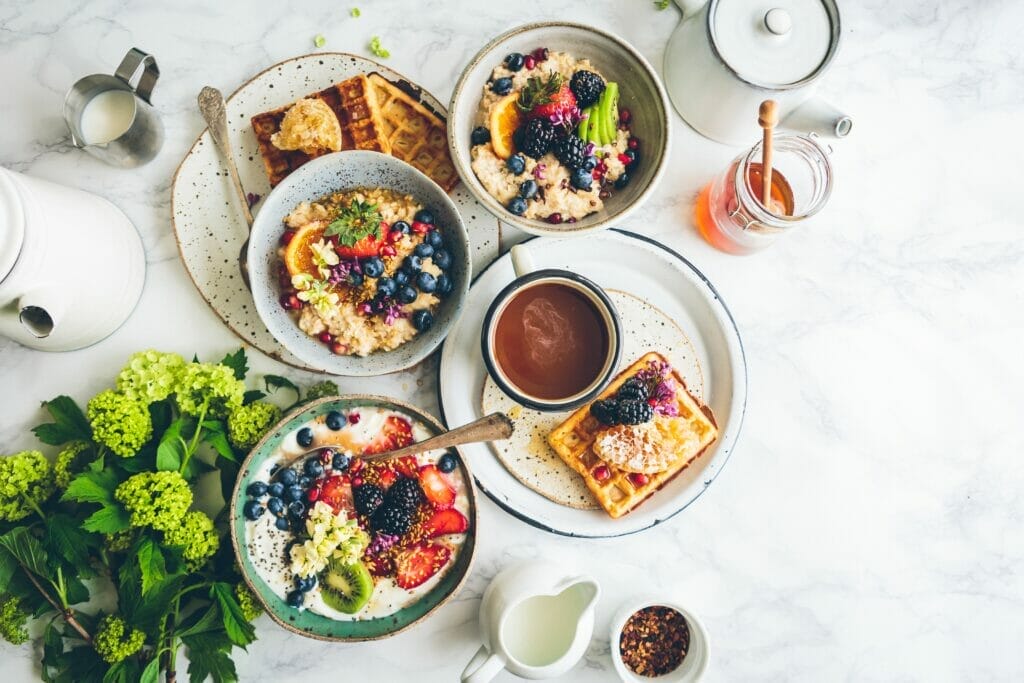 ⭐️ RATING: 5 out of 5 Stars, 30+ reviews | ⏳ TOUR LENGTH: 2 hours 30 minutes | ✔️ BOOK NOW
Discover the vibrant and tasty side of Orlando's Milk District with a guided tour that will introduce you to the best food and drinks the area has to offer.
Whether you're a foodie or just looking for a unique and delicious experience, this small-group tour is perfect for you.
Your knowledgeable local guide will take you to the most delectable spots in the district, where you'll have the chance to taste a variety of foods and drinks that are sure to please your palate.
"Wonderful time. Small group, gods variety of food and drinks. Met several of the owners with interesting stories. Tracy was fun and very knowledgeable regarding the area. One of the best food tours I've been on."
Choose between lunchtime and dinnertime tours to fit your schedule and be prepared to sample a variety of cuisines from authentic Mexican tacos to Italian deli bites.
The tour also includes a Scotch egg starter and a unique sandwich with sides as well as a refreshing ice cream dessert.
Best of all, all food and beverage tastings are included in the tour price, so there's no need to worry about paying extra for the delicious food you'll try.
Additionally, all gratuity for servers is included, so you can sit back, relax, and enjoy your culinary adventure.
This small-group tour ensures that you'll receive personal attention from your guide, who will share fascinating information about the Milk District and Orlando's history as you stroll through the area.
Need-to-knows about this tour:
Maximum of 9 travelers
Near public transportation
Suitable for most travelers (service dogs allowed)
⭐️ RATING: 5 out of 5 stars | ⏳ TOUR LENGTH: 1 hour | ✔️ BOOK NOW
Are you ready to put your survival skills to the test?
Picture yourself in the middle of a zombie apocalypse, with your smartphone as your only tool for survival.
This thrilling and interactive scavenger hunt will take you and your group of up to 10 people on a journey through Orlando, as you compete against other teams across the country to see who can outwit the zombies and come out on top.
But don't worry, you won't be alone in this adventure.
"A non scary scavenger hunt that led us around the heart of Downtown Orlando. Our whole family of five (9-34) was able to partake, and use our phones to complete challenges and find items around the city to survive the zombie apocalypse. Our guide Billy was awesome and helped us through the process. The free app was very user friendly and the clues were a fun spin on common items that were fun to find. Definitely recommend for an hour out to explore the area."
This app-based game allows for flexible start times, so you can choose the best time for your group.
Plus, a remote host will be available during the game to provide support and help you solve any problems along the way.
As you explore Orlando, you'll encounter challenging clues that will test your skills and your knowledge of the city.
You'll need to think on your feet and work together as a team to outsmart the zombies and complete the mission.
And if you're feeling competitive, you'll be able to track your progress and see how you stack up against other teams across the country.
So gather your friends and family, and get ready for a fun and unforgettable adventure in Orlando.
This private activity is perfect for groups looking to bond and have a good time while putting their survival skills to the test.
And the best part?
All you need is your smartphone and your wits to survive the zombie apocalypse.
Need-to-knows about this tour:
Self-guided experience with just your group
Must do it within opening hours to use the remote host for help
Get the All-American Travel Secrets!
Don't miss out on America's hidden gems!