Orlando is often thought of as the world's most family-friendly destination, but this enchanting city also shines bright for couples.
Finding romantic things to do in Orlando isn't hard if you know where to look, and there are so many places in the city that are perfect for an Orlando or Disney date night (kid-friendly even!)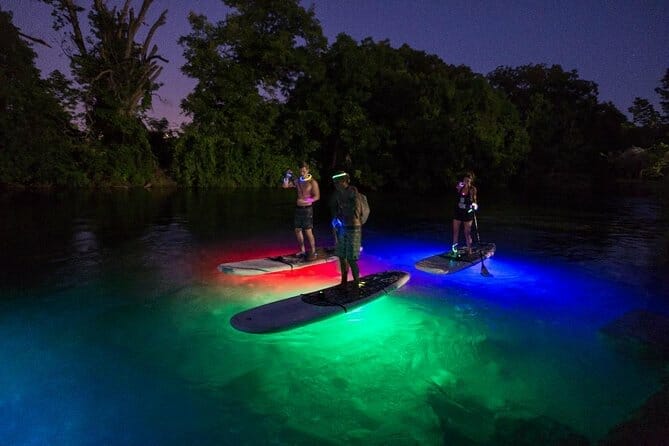 Sure, you can stay on theme park property and have some romantic experiences, or you can explore other parts of Orlando like downtown.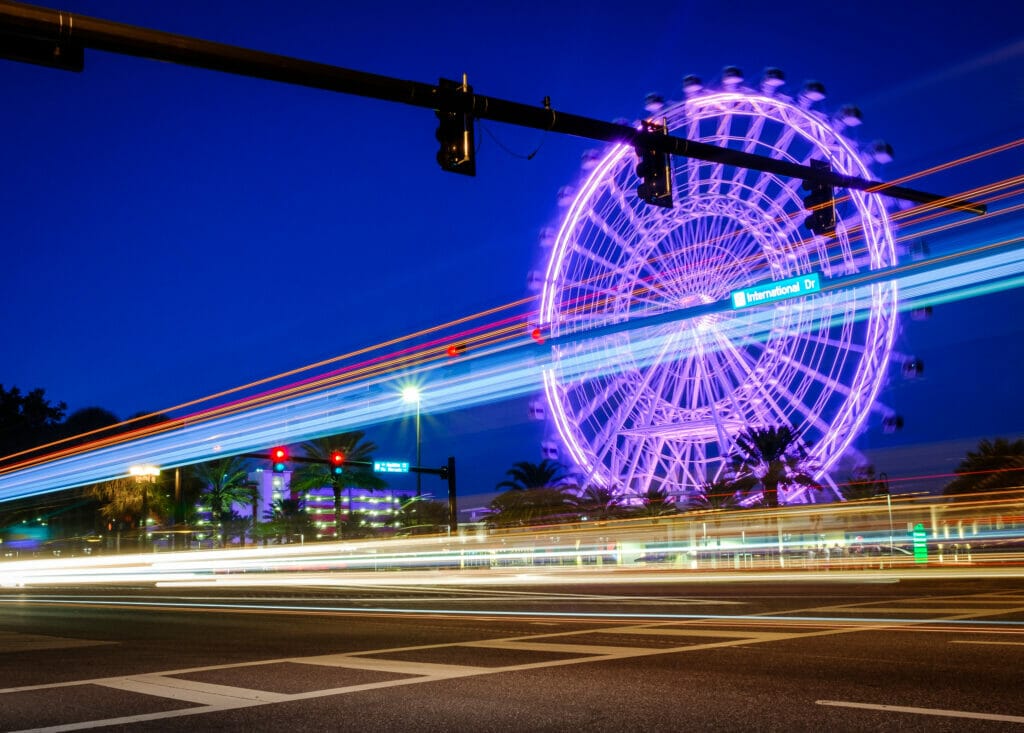 In this guide to things to do in Orlando for couples, we'll include romantic things to do in Orlando for adventurous couples, artsy couples, foodie couples, and more.
So whether you're a childless couple exploring Orlando or you've got the kids in tow but want to hire a babysitter to enjoy time in Orlando on your own, this list is just for you.
Getting around Orlando
Don't forget that it's much easier to see Orlando by car so you can get around on your own.
Rental cars are perfect if you're flying into the area.
We recommend using Discover Cars price comparison to find the cheapest deals.
What to Bring to Orlando
If you're not used to the Orlando heat, here are just a few suggestions on what to make sure you have with you, almost year-round.
Where to Stay in Orlando
Budget: Splashing Out ($250+ per night)
Orlando is full of luxury hotels to choose from, and while more obvious options might be the Ritz Orlando, the Waldorf Astoria is at a bit of a cheaper price point (though not cheap, this is still a splash out) and offers some spectacular amenities.
Firstly, it's set on over 400 acres, and in addition to plush rooms that will rival any resort you've stayed in, there is also a full golf course, 2 swimming pools, kid's clubs, a lazy river, an on-site spa AND free transportation to the Disney parks.
Oh, also there are 12 restaurants, so, there you go, decision made!
Budget: Mid-Range ($150-$250 per night)
I've stayed in this hotel so many times, I've lost count – and every single time, I want to stay forever.
The Wyndham Bonnet Creek is a great mid-range option with spacious rooms, beautiful pools, a lakeside location with plenty of recreational opportunities for kids and adults alike, and some rooms even have Disney fireworks views.
Relax by the fire pit in the evening, or put on your plush robe and check out the spa. The location is top notch, the price is reasonable for Orlando, and the memories you'll make here will last a lifetime.
Budget: Uh…on one! ($150 or less per night)
If you'd rather spend your vacation money on things to do in Orlando while still being comfortable and happy at your resort, Hilton at Tuscany Village is for you.
The whole resort is sleek and modern, with awesome views from many of the balconies and well-designed outdoor pools (yes, this is Orlando, even the cheaper hotels have a pool!)
Choose from studios or suites, and appreciate the great location that makes you a 4 minute walk from the Outlets and a less than 10 minute drive from Disney, SeaWorld, Universal, and other Orlando attractions.
1. Dinner at Contemporary Grill
California Grill is one of Disney's World premier restaurants, located on top of the Contemporary Resort with a gorgeous view of the Magic Kingdom.
This fine dining establishment is both elegant and sophisticated, and while children above a certain age are allowed, this isn't a restaurant where your dinner will be interrupted by kids running around around you.
It's a great option for an adults-only Disney trip!
Book for around fireworks time to enjoy a stunning view of the fireworks from your table.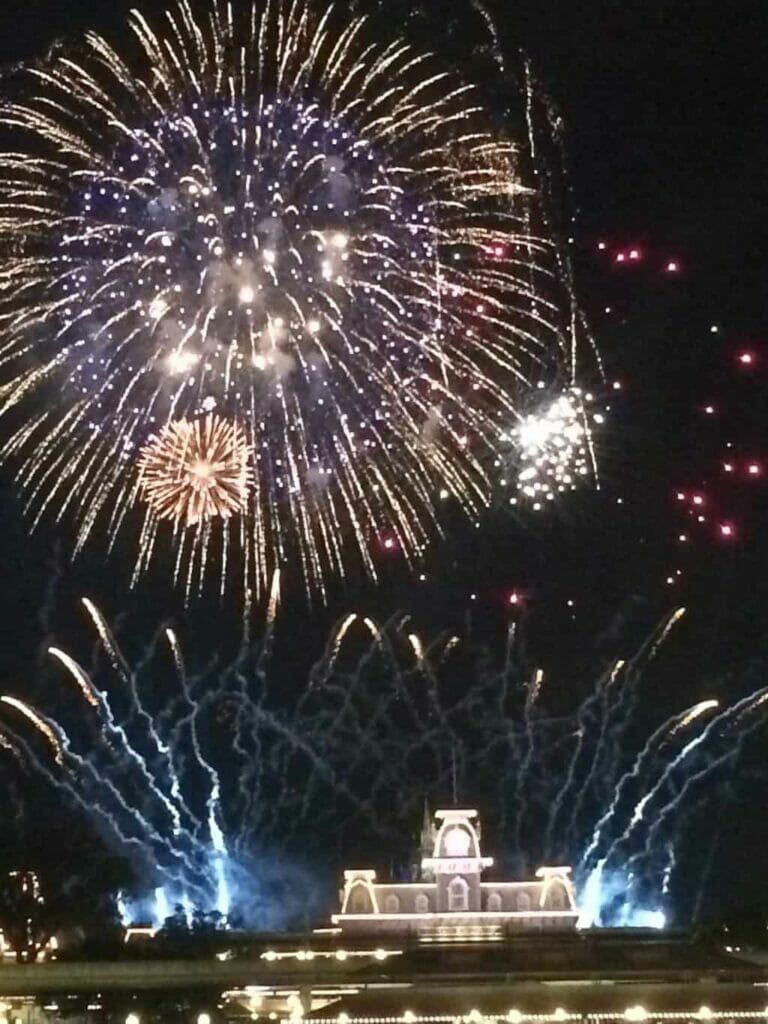 If you just miss the timeslot, you can still enjoy a meal at the California Grill and then use your receipt to get back up to the lounge to watch the fireworks when it's time.
This is a popular proposal spot in Orlando, and for good reason.
The menu includes delightful options like hand-rolled sushi, goat cheese ravioli, grilled bison loin and strawberry creme brulee to finish.
You'll want to make sure you have a reservation at the Contemporary grill for an Orlando date night as the restaurant gets booked up quickly.
2. Take a Boat Ride on Lake Eola
Lake Eola is Orlando's premier park, and in it you'll find its claim to fame, the beautiful Lake Eola.
Surrounded by about a mile long sidewalk and a peaceful view of Orlandos' skyline, Lake Eola offers the chance to take a romantic stroll together or rent a swan boat and hit the water – one of the best things to do in Orlando for adults!
Swan boats can be rented started in late morning to the evening, and they are first-come, first-served, so it can be a casual romantic thing to do in Orlando if you're in the area.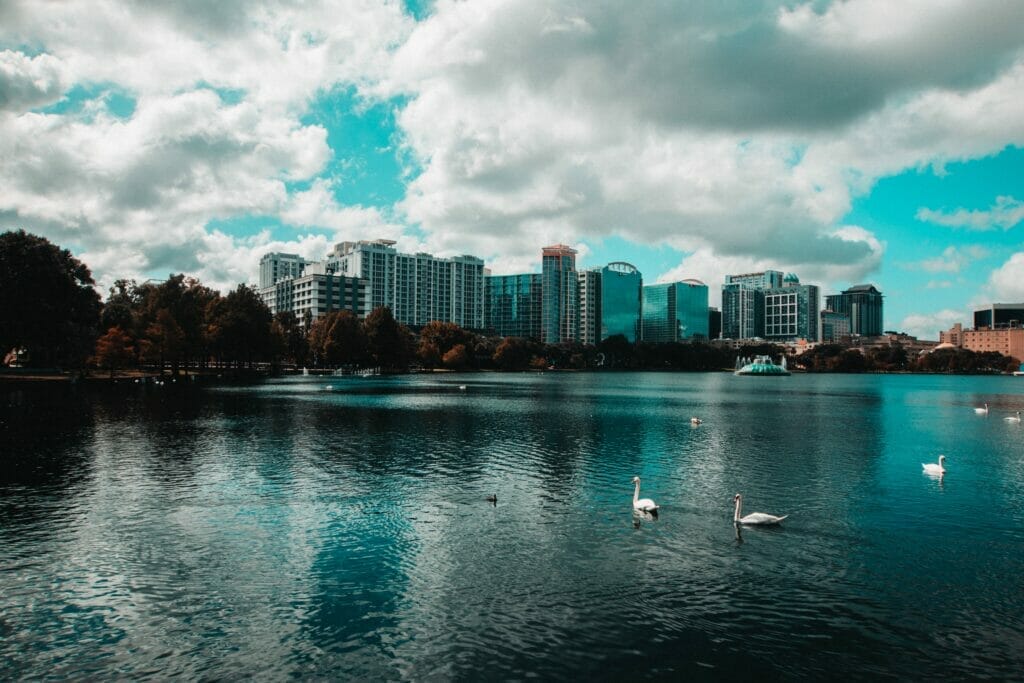 You'll get to paddle up close to the fountain, share the water with the actual swans floating around, and argue over who is doing more of the paddling work or not.
Maybe one for a first date when you're both wanting to impress!
There are also some great Orlando tours that take place near Lake Eola.
Whether you want to have a nice walk and talk or you're garden lovers, Leu Gardens is a brilliantly secluded and historic collection of gardens in the heart of Orlando.
There are dozens of acres of land that includes both the gardens nad lakes, as well as miles and miles of trails to walk around.
Because of the subtropical nature of Leu Gardens, you can see everything from bamboo to bananas to roses and citrus.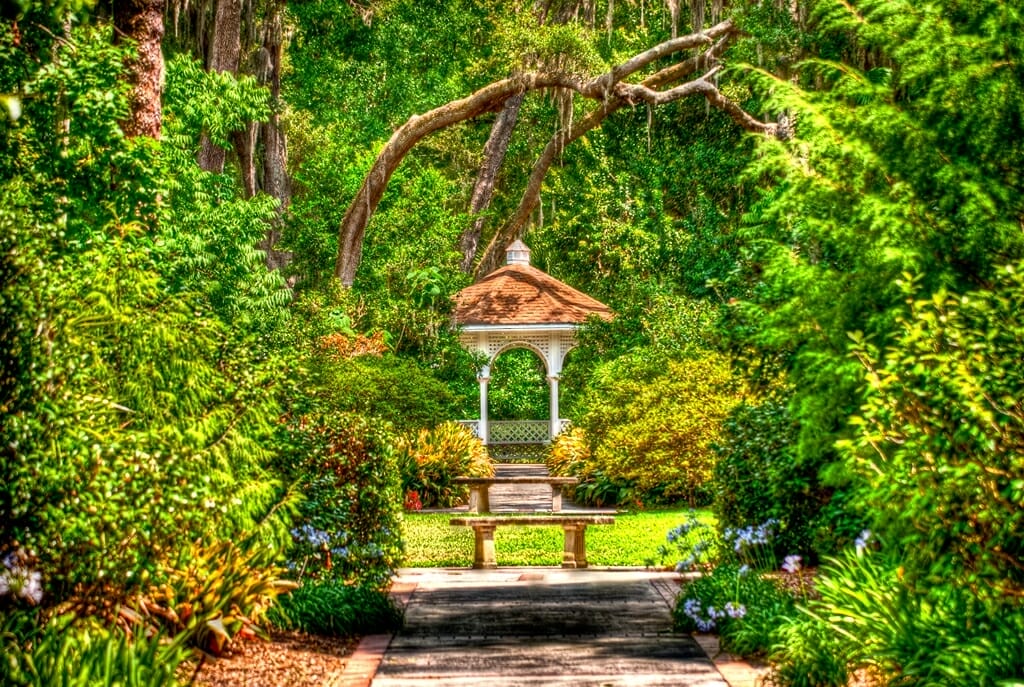 Take a peak in the butterfly garden or explore the history of Central Florida in the citrus grove.
This is a great Orlando date idea in the Fall and Spring, when the weather is nice enough to walk around without sweating everywhere.
4. Dinner Downtown
Downtown Orlando is a really vibrant part of the town that is filled with bars and restaurants waiting for foodie couples to enjoy.
Most of the best options are located on or around Church Street, so you can park and then have a walk around the area.
If you're steak lovers, Kres Steakhouse is a great option for a dinner and has steak and seafood dishes that will impress.
Then you've got even more upscale dining like the Boheme, which features a fixed menu and a really popular Sunday brunch.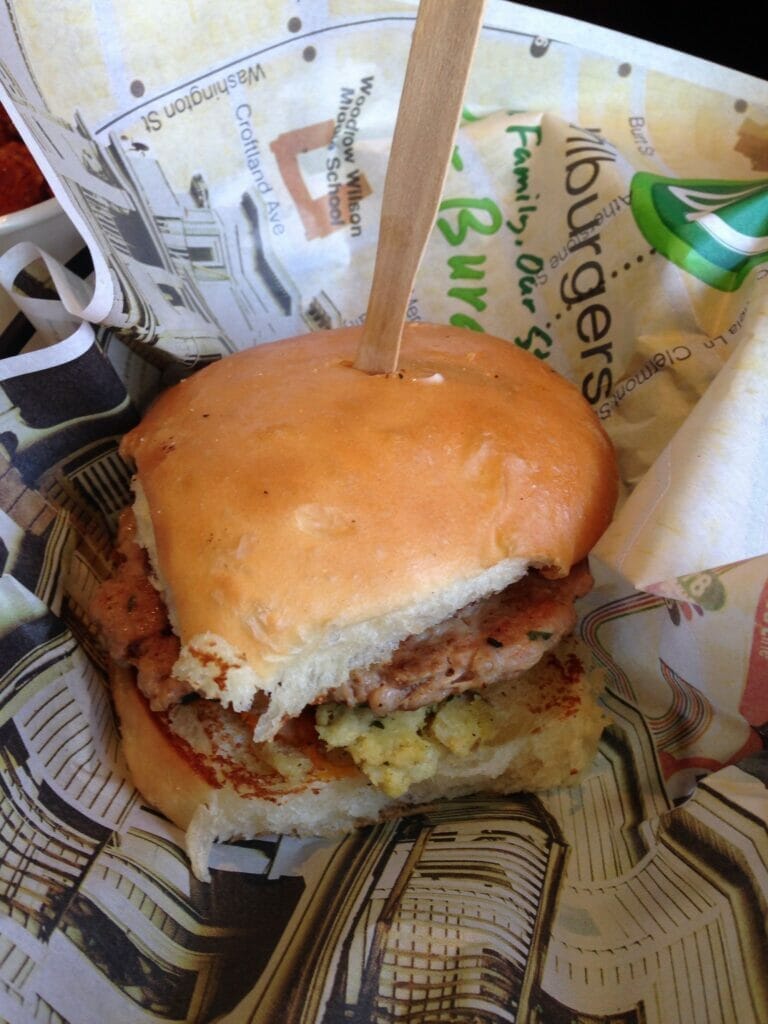 The red hues in the eating area lend themselves to a romantic feel.
You can also find everything from Japanese to sandwiches to delicious burgers at Hamburger Mary's.
Whatever kind of atmosphere you're looking for, you don't have to worry about finding it, as Orlando does both food and entertainment well.
5. Take a Spin on the Orlando Eye
For something different to do in Orlando if you've already been to the theme parks, why not plan a romantic spin in the evening on the Orlando Eye, now known as the Wheel at ICON Park Orlando?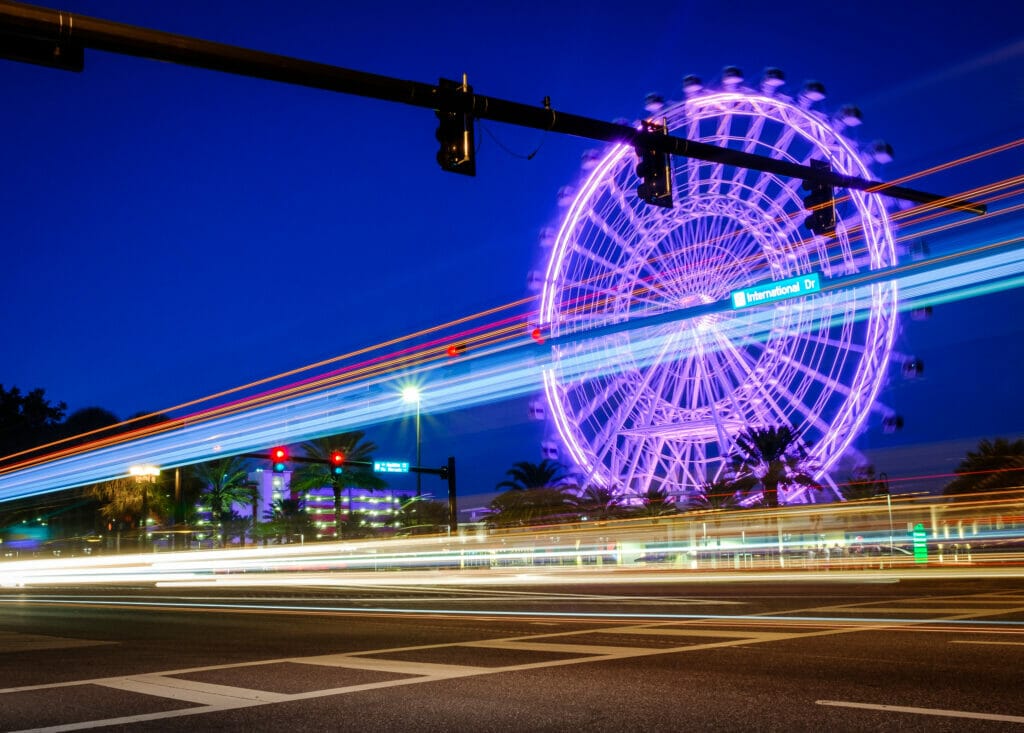 This giant rotating observation wheel is about 400 feet tall and has a smooth ride all the way around, unlike being on a ferris whel at afair.
The capsules are air conditioned (a must in Orlando heat) and the Wheel itself is lit up in fun colors as well as giving you beautiful views of Orlando from inside your capsule.
The best way to go on the Wheel is to get the GO Orlando pass, as it's included along with plenty of other Orlando attractions.
6. Wander Along the Boardwalk
Disney's Boardwalk is an entertainment district at Disney World that's completely free to enter and includes plenty of shopping, live entertainment, and Orlando date ideas like dueling piano bars and ice cream shops.
You can visit the Boardwalk at any time of the day – one of the best free things to do in Disney World, but it really comes alive at night if you're looking for a date night.
You can also walk across to the Beach and Yacht Club resorts, which feature beaches that you can sit and relax on while in a swinging bench.
There are also some great food options at the Boardwalk, like the Flying Fish, one of Disney's most popular seafood restaurants for seafood lovers.
7. Visit Bok Sanctuary
Near Orlando, Bok Sanctuary is another option for couples who want to get out and about in nature and explore this National Historic Landmark.
It's one of the most unique things to do in Orlando.
In addition to bird watching and meandering through the gardens that feature everything from spider lily to sabal palm, you can also admire the Singing Tower which is the feature of the gardens.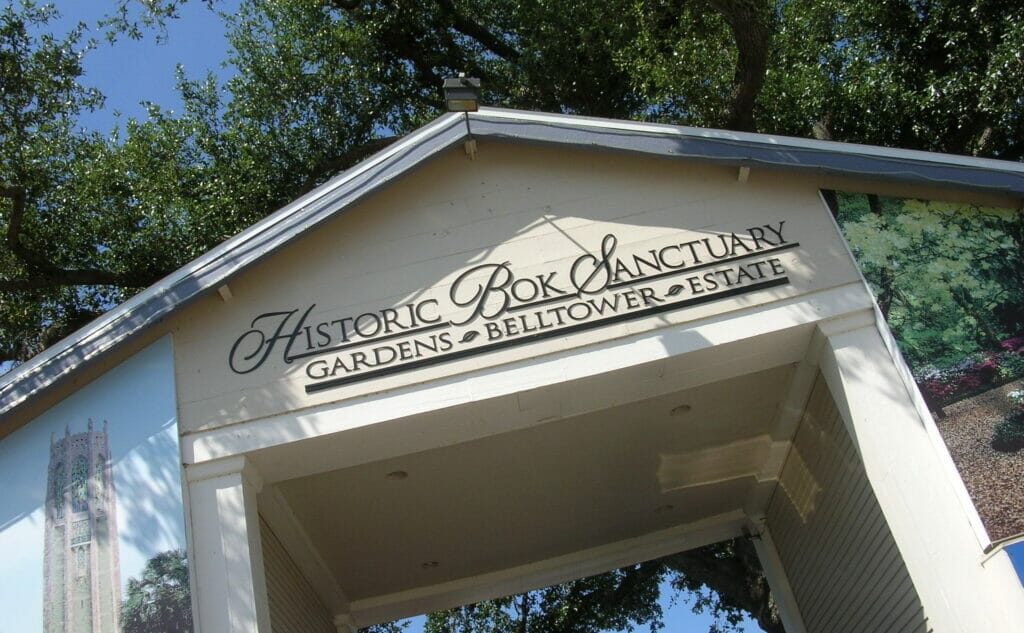 Built in the late 1920s, it was built in Gothic Revival syle and has a bell chamber, research center and library, though the public are only able to enjoy it from the outside.
8. Orlando Museum of Art
Who says Orlando has no culture? (A lot, a lot of people say that).
While it may be true that much of the city thrives on creating fake realities and shows, there is culture to be found.
One of the best places for art loving couples to go in Orlando is the Orlando Museum of Art.
These gorgeous galleries feature everything from American Art to Contemporary Art to African Art, and there are rotating exhibitions that bring in art from all over the world.
9. Have a Date at the Enzian Theater
The Enzian Theater is one of the coolest places to go in Orlando for couples, as the arthouse atmosphere and the films on offer are truly unique.
You eat and watch the film at the same time, sat at tables with food being served to you, so you can have both a dinner and movie date at the same time.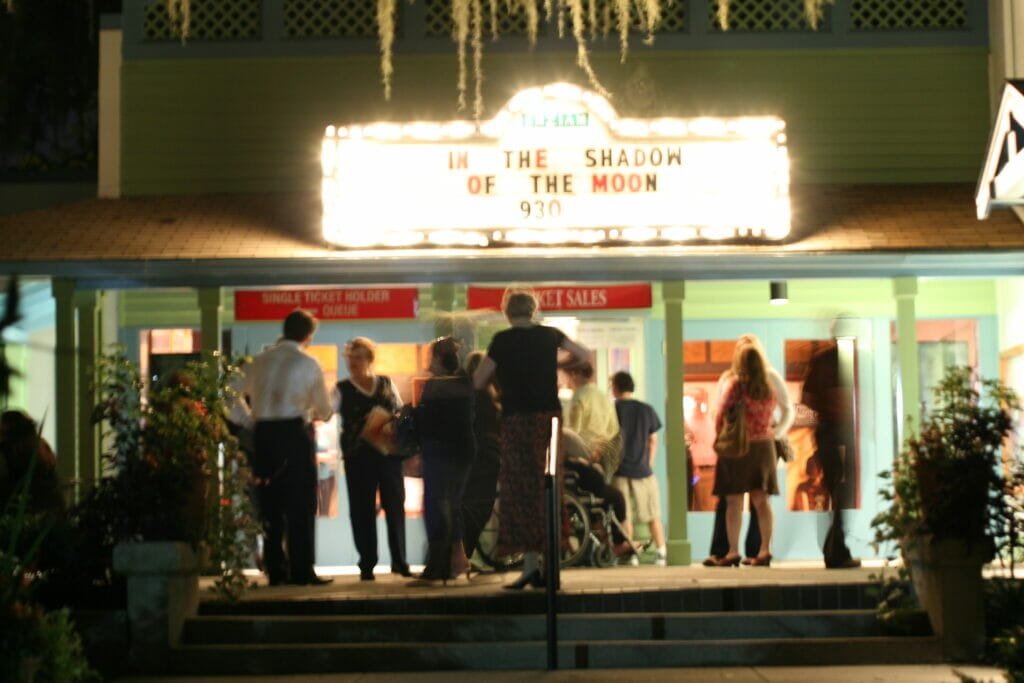 The Enzian hosts the Florida Film Festival, as well as streaming in films from all over the world including bringing in London's National Theatre live and alternative films.
Their motto is "film is art," and you'll be far removed from any of the fake Orlando facades here.
10. Take in a Show at the Dr. Phillips Performing Arts Center
Orlando's most popular arts and culture center, the Dr. Phillips Center, hosts everything from visiting Broadway shows to live versions of shows like MasterChef and the Price is Right.
Check the events schedule ahead of time to see what's going on during your visit to Orlando, as there's nothing more romantic than surprising your loved one with tickets to their favorite band or show.
11. Head to CityWalk
Universal Orlando's dining and entertainment distrctis is a great place to spend a romantic night in Orlando.
Choose from popular dining options like the Bubba Gump Shrimp Company and finish with a Blue Man group show and some Voodoo doughnuts.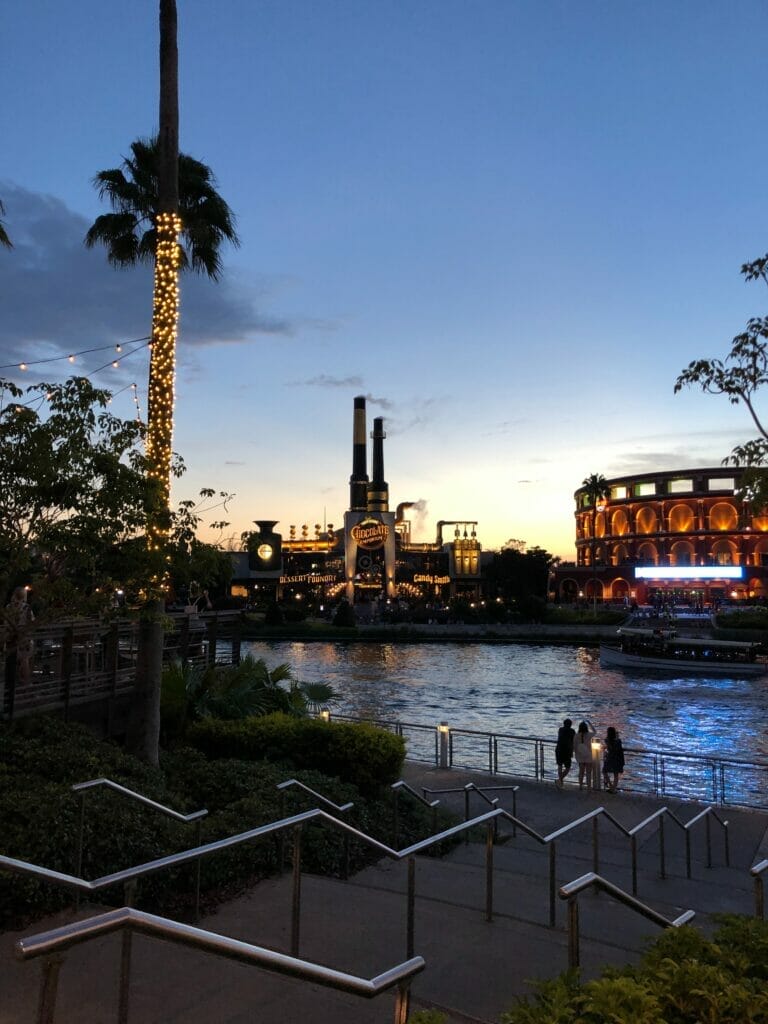 You don't have to spend money at CityWalk if you don't want, you can just walk around and enjoy the atmosphere as entrance is free, or you could stop by for dinner and drinks after a day at Universal Studios.
12. Jazz Night at the Grand Bohemian Hotel
Jazz loving couples will adore a night spent at the Grand Bohemian Holel, where the sophisticated surroundings are infused with the sounds of jazz on select nights.
Sit and listen to the music and let it take you away on a memorable night spent celebrating your favorite musicians and the love you have for each other.
13. Enjoy Samba Dancing at Mangos' Tropical Cafe
From samba to conga to other styles of Latin dancing and music, Mango's Tropical Cafe puts on a dancing show that features a Latin inspired meal as well as iconic dancing from local dangers in gorgeous and shimmering costumes.
The whole thing is a spectacle in the best way possible, meant to dazzle and inspire, and showtimes are available almost every night so you can book a fun night out sipping on mojitos and diving into steak and seafood while being entertained.
14. Bowling and Pizza at Disney Springs
Ready for an old school romantic thing to do in Orlando?
Head to Disney Springs where you can spend the night bowling and eating delicious food at Splitsville.
This larger than life bowling alley is known for its fantastic food offerings.
This isn't your childhood bowling alley with some soggy nachos.
You can really enjoy your bowling experience and chow down on excellent menu items while seeing who can be the first to knock all the pins down.
15. Spend the Day at the Mall of Millenia
Whether you're shopping for wedding rings or something more mundane, the Mall of Millenia can be a romantic experience for couples who love to shop as it is beautifully designed and super upscale.
This isn't a mall where you go to visit the dollar store.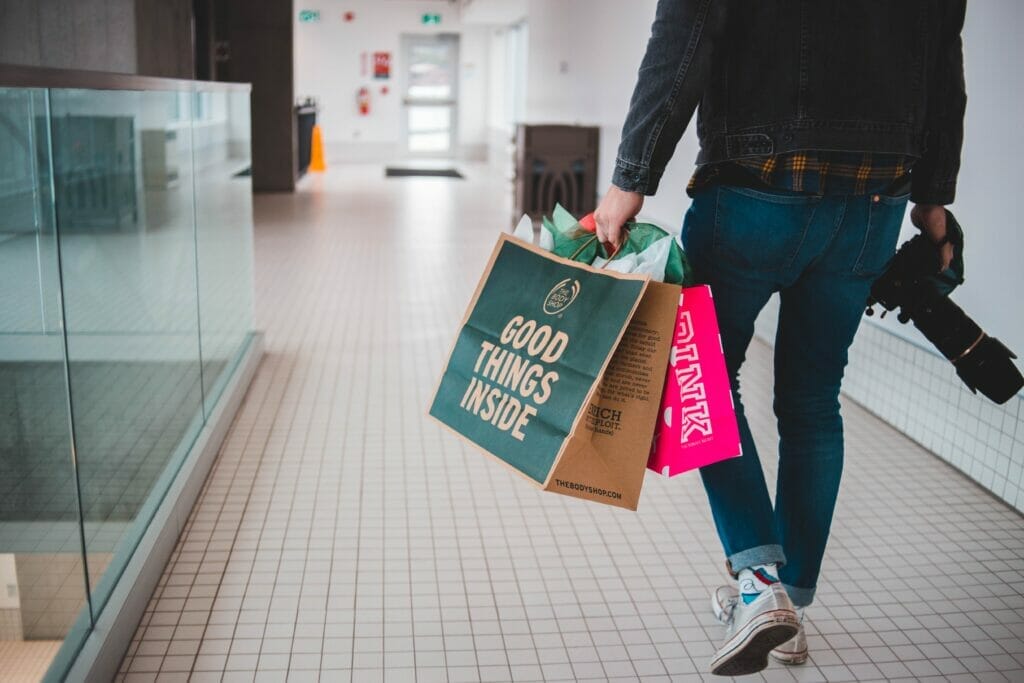 This is where you stop in at Vera Bradley, head on over to Coach, stop by the Apple store, and finish at Tiffany & Co.
On-site dining options include the Cheesecake Factory, so you can turn your shopping day into shopping and dinner.
16. Go Golfing
If you're an active couple, why not take advantage of one of Orlando's many golf courses?
There's no better place to golf in the Sunshine State, and there are golf courses to match every skill level including championship golf courses and ones more beginner friendly.
Some of the best golf courses are actually on Disney property, or you can try somewhere like Grand Cypress Resort Golf Course or the MetroWest Golf Club for a bit more of a local feel.
17. Swim with Dolphins at Discovery Cove
Discovery Cove is an enchanting theme park in Orlando that includes the option to purchase a package where you can swim with dolphins.
Other options include lounging around on white sand beaches, snorkeling, and exploring winding rivers and waterfalls.
For animal lovers, this is one of the most romantic days out in Orlando and a great surprise for a birthday or Christmas present.
The tagline of Discovery Cove is "paradise awaits," and when you can't get yourself to actual paradise on a tropical island somewhere, Discovery Cove is definitely a great option.
18. Catch a Basketball Game
Sports loving couples will enjoy an Orlando Magic game at the Amway Center (the best way to get tickets is to get the GO Orlando Pass, which includes certain games as well as other Orlando attractions).
While it's true that the Magic have faced ups and downs over the franchise's history, they work hard to gather local support and to keep the crowd's energy going.
In a city where so many people are from someplace else, experiencing an Orlando Magic game is a great way to meet locals and see the crowds awash in blue and white.
19. Take an Airboat Ride at Black Hammock
Okay, alligators aren't necessarily the most romantic thing for most people, but this is Florida romance, ya'll!
Take an airboat road at Black Hammock to experience swampy marshes, the glide of the airboat as it takes you ripping across the water, and the fun of alligator spotting.
This is a great Orlando date idea for adventurous couples and animal lovers who will enjoy spotting local wildlife and learning more about Florida's origins in swamp and marshland.
20. Charles Hosmer Morse Museum of American Art
While technically the Morse Museum is in Winter Park, Orlando is very much a spread out city and the surrounding cities are never a far drive away.
Winter Park itself is a great place to go for a stroll down Park Avenue and have a meal or some ice cream at one of its upscale eateries, but if you want some art and culture thrown in there, stop by the Morse Museum.
Particularly interested in the collection is the Tiffany collection of glass.
It's also a great place to get some air conditioning for awhile, as well as ooh and ahh at some gorgeous pieces of art, furniture, and jewelry.
21. Visit the Arboretum at the University of Central Florida
As part of the University of Central Florida's campus, the arboretum is a living outdoor laboratory featuring plant species from around the world.
Visitors are welcomed to explore the community gardens, learn more about the landscape architecture, and wander the nature trails around and among the campus.
This is a romantic thing to do in Orlando, particularly for nature lovers or UCF alumni.
22. Enjoy Dinner at Sanaa at Animal Kingdom Lodge
Animal Kingdom Lodge is perhaps one of the most romantic hotels to explore in Orlando.
Look outside and you'll see roaming giraffes, antelope and other animals that add to the excitement and magic of this resort.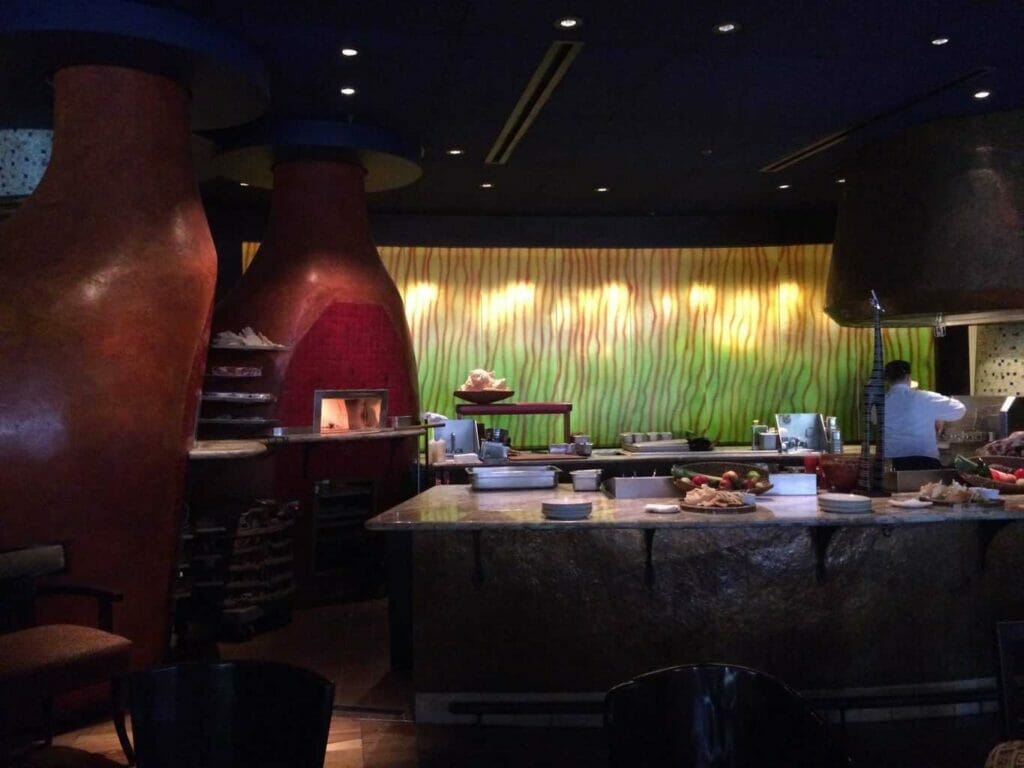 For a romantic experience at Animal Kingdom Lodge, book a dinner at Sanaa, an upscale restaurant featuring giant glass walls to sit next to so you can look out onto the savanna while you enjoy your meal.
Life is slower paced at Animal Kingdom Lodge, despite being a Disney World resort, and it's like exploring your own little oasis.
23. Have Some Laughs at Dinner Theatre
Orlando plays into its perception as a flashy, entertainment-based city with its plethora of dinner theatre on offer.
Sure, it's likely to be cheesy and it's never going to be the best food you've eaten in your life, but the point of dinner theatre is that it's fun and engaging, making you smile.
Take your date to Sleuths Mystery Dinner show for some comedic "whodunit" dinner, or get your swashbuckling gear ready at Pirate's Adventure.
There's also the raved about Hoop-Dee-Doo Revue at Disney World, or live performances at the Rock Dinner Show.
24. Game the Night Away at Dave & Buster's
If you like gaming as well as eating and drinking well into the night, Dave and Buster's is for you.
This adult-friendly and adult-encouraged arcade is a hit with gaming couples who want to enjoy a few drinks while also playing around on the video games like skeeball, the claw games, racing games and many more.
This is another option that's good for a first date to give you something to do while you talk and get to know each other.
25. Spend the Afternoon in Celebration
Ready to wander through the "perfec town"?
It might seem a little bit Stepford Wives, but the history behind Celebration, a community built by Walt Disney World, is fascinating.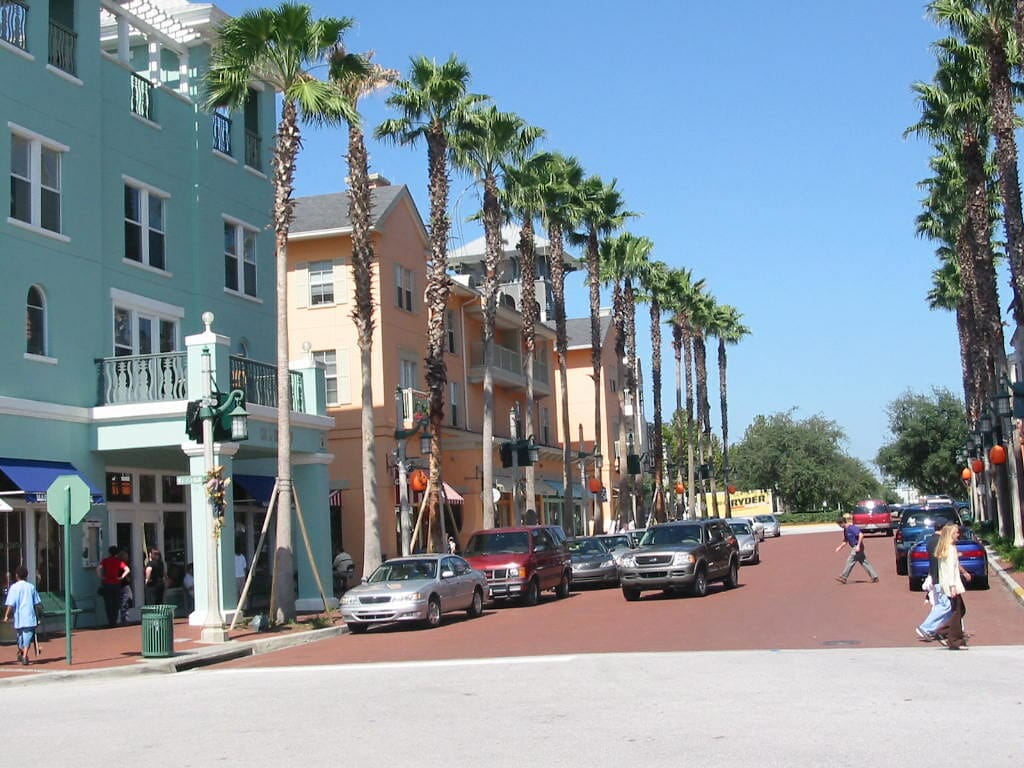 The town is walkable, so you can park your car and explore on foot, and the architecture is bright and in keeping with each other.
Palm tree-lined roads give you that Florida feel, and there are plenty of unique shops as well as dining options like Celebration Town Tavern serving up New England style food and some of the best clam chowder around.
26. Plan Your Visit During a Festival
Orlando loves a festival, and you'll constantly find art festivals, car festivals, 4th of July parties, holiday festivals, and a lot more.
If you have a particular interest in art or culture, one of the best things for couples to do in Orlando is to spend the day checking out an Orlando festival.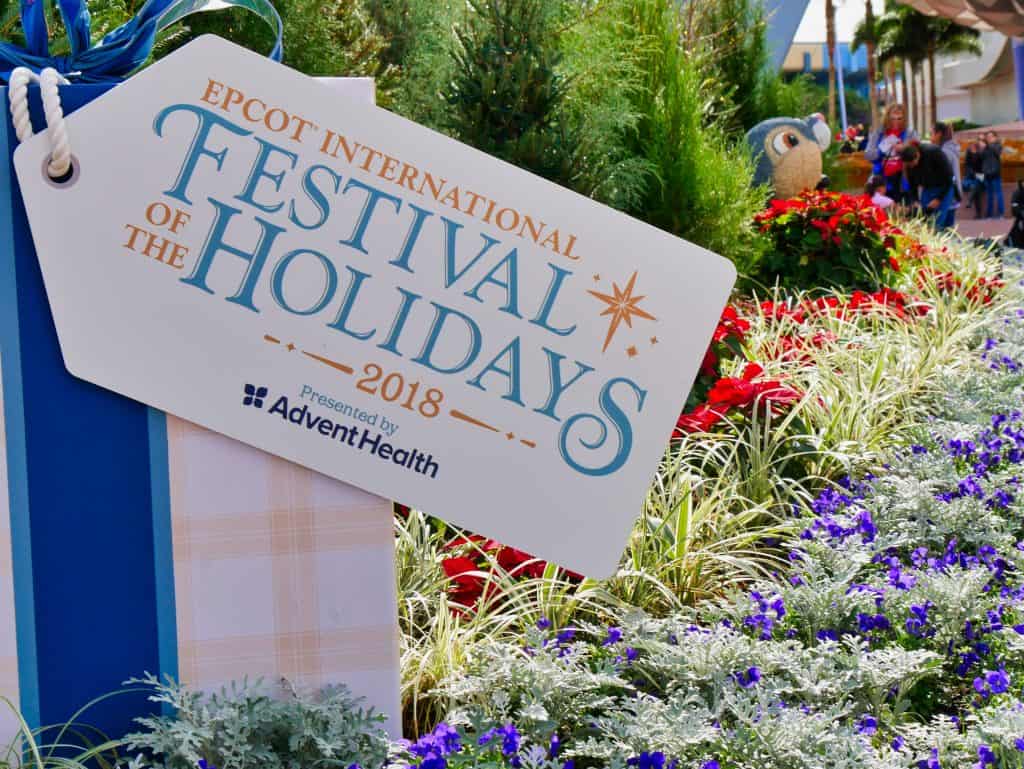 Whether you're interested in chamber music or Disney art, you'll be sure to find something for you.
27. Eat and Drink around the World at Epcot
Epcot is the best theme park for couples in Orlando, as it features a mix of thrill rides and country-specific pavilions that allow for walking and talking.
A really popular thing to do is to "eat and drink" around the world, which means to get a drink and a snack from each country's pavilion as you work your way around the park.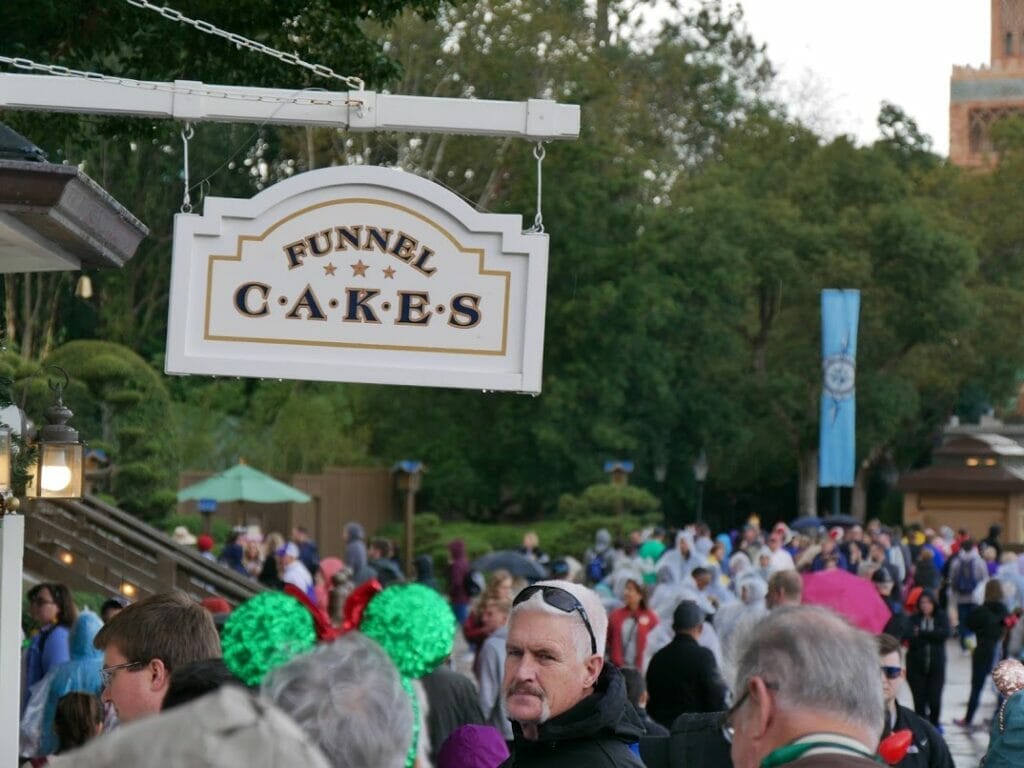 Start with a tea in the United Kingdom, then enjoy some sushi in Japan and some nachos in Mexico, all while having the time and space to people watch and talk and get to know each other more.
What else should I not miss in Orlando?
If you're visiting Orlando soon, here's a very brief rundown of a few of my other favorites to make sure you don't miss anything!
Hey! Want more Orlando content? Check out these guides!
Pin for Later!
Get the All-American Travel Secrets!
Don't miss out on America's hidden gems!