Greensboro, North Carolina.
A mixture of classic Americana and innovative developments leading the way into the environmentally friendly and tech-obsessed future.
This is the proud home of the University of North Carolina at Greensboro, and more importantly, hundreds of thousands of friendly couples, singles, and families who were attracted to its central location and all-around appeal.
It's a place where you can embrace your artistic side in one of the thriving downtown museums or theatres, where you can reconnect with the fresh air on the lakes and rivers, where American flags fly from the porches.
The streets are lined with trees that show a great display of color in the Fall, the homes are full of mid-Atlantic character and friendly faces, and the history is rich with stories of industry and textiles.
Whether you're coming to Greensboro on work, business, or visiting family and friends who live there, this guide to the best things to do in Greensboro, North Carolina will help you plan your itinerary and not miss out on the best things to do in this All-American city.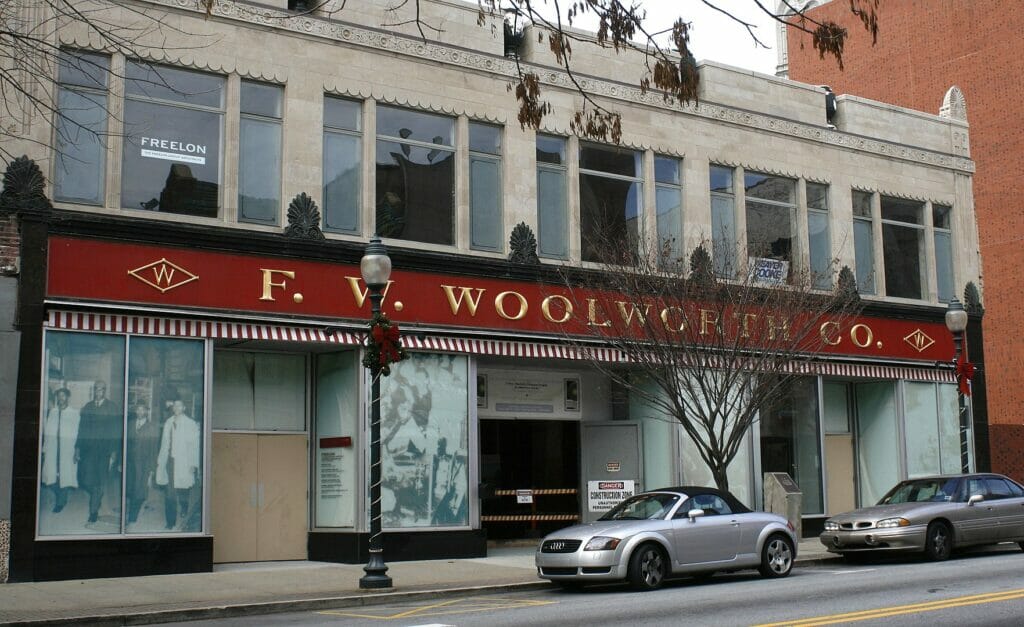 Sidenote! If you want more tips on US travel and to chat about all of the wonderful places to see in the USA, consider joining my Ultimate USA Travel Chat group on Facebook. Just click here and I'll add you!
International Civil Rights Center and Museum
On the site of Woolworth's, the location of a non-violent protest in the Civil Rights movement where four students began "sit-ins" at a whites-only lunch counter, the International Civil Rights Center and Museum is one of the leading museums that preserves the history of these sit-ins and those that helped move the Civil Rights Movement forward.
Visits to the museums are either self led or led by an experienced guide, and the use of artifacts, lifesize models and architecture and videos.
The history is sobering, but important, and this is a must-visit for Greensboro visitors.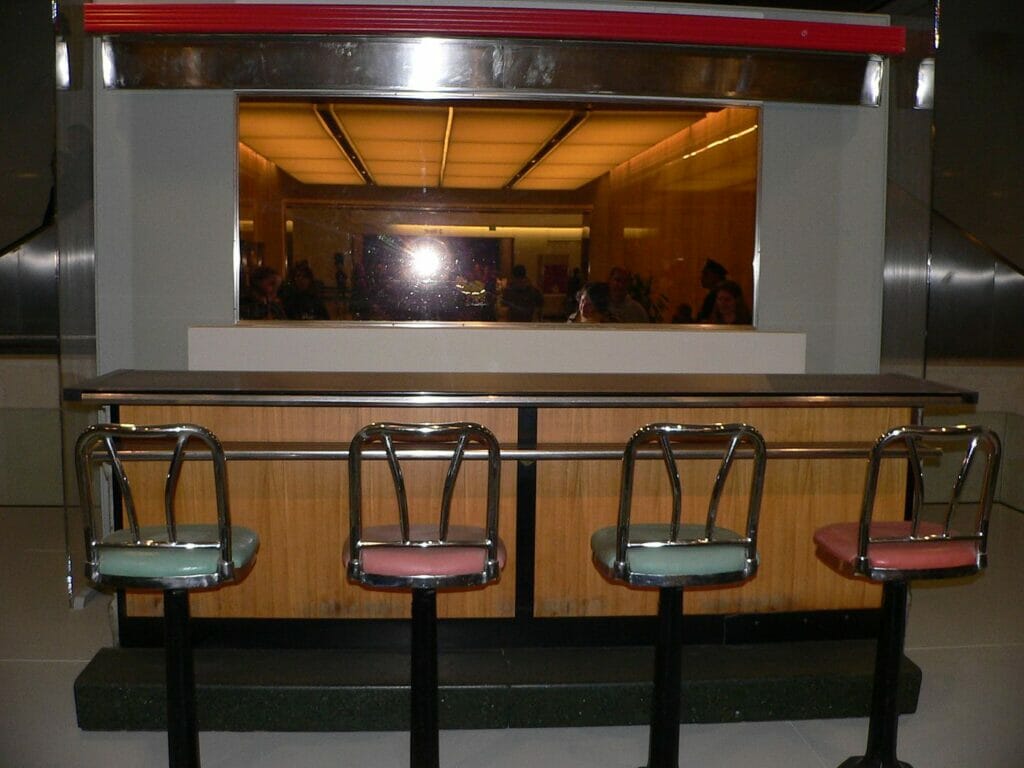 Tanger Family Bicentennial Garden
With over 7 acres, this is one of the best things to do in Greensboro, NC for families who want to get some fresh air.
It's also a popular wedding and event venue due to the beautiful gardens and sculptures.
Come here to check out the man-made recirculating stream as well as walk among the interactive landscapes like a sensory garden.
Entrance is completely free.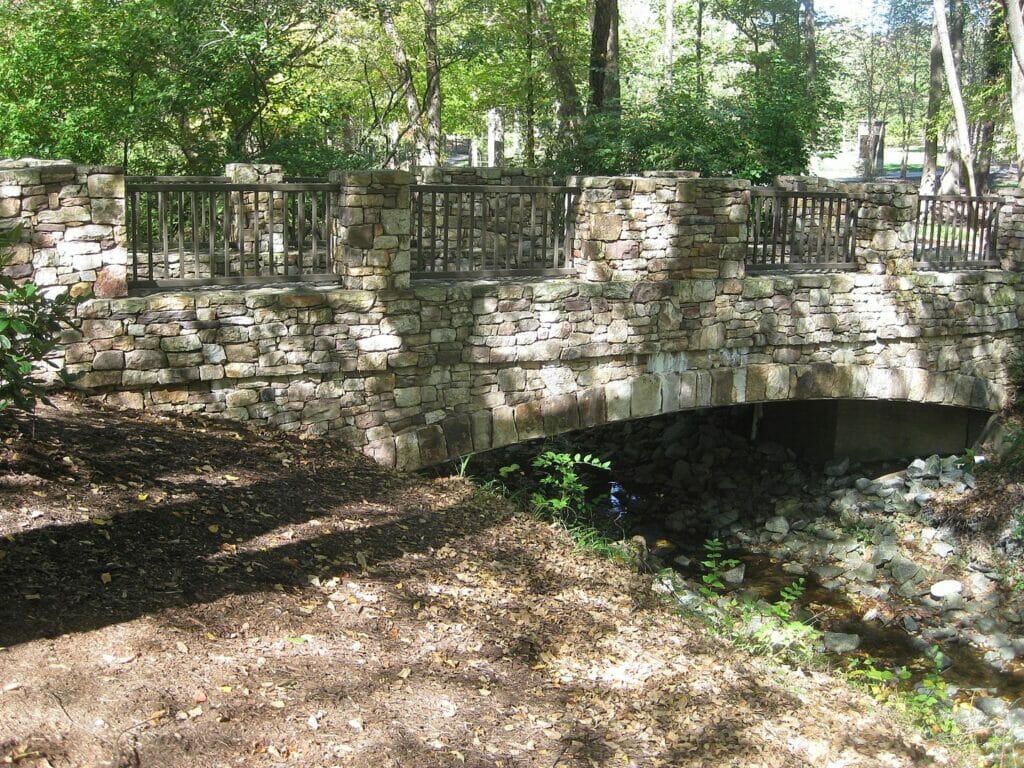 Bog Garden at Benjamin Park
There's something incredibly calming about Bog Garden at Benjamin Park, as this area is filled with natural wetlands and cool features like a recirculating waterfall.
You'll be able to spot a vast array of wildlife, including plenty of birds, and as you stick to the elevated boardwalk that takes you around the area, you'll see lots of native plants that call Bog Garden their home.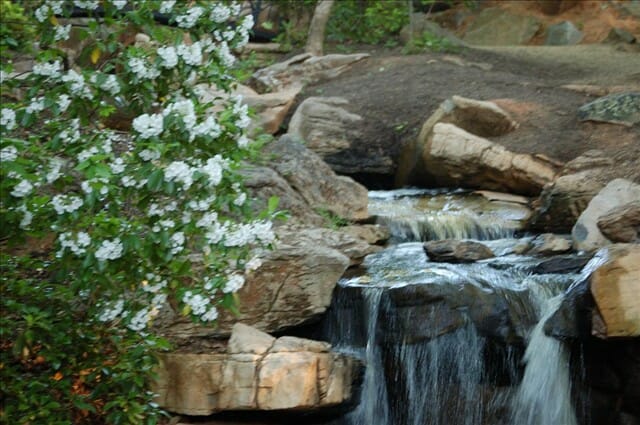 Guilford Courthouse National Military Park
This park is incredibly interesting as it sits on the site of a historic battlefield.
The Battle of Guilford Courthouse was fought here, and there are remaining monuments and structures related to the battle that are still available to see today.
This urban park has plenty of trails that can either help you get some much needed exercise or take you on a walk through history.
The Battlefield Visitor's Center has plenty of information about the battle to help you understand what was going on back then, and you can also drive through certain areas for a drive-by tour.
Greensboro Science Center
"Science center" doesn't accurately convey the Greensboro Science Center, because it's much more than even interactive science exhibits.
It's an aquarium, a zoo, a museum and so much more.
Take the kids to see the meerkats, then head over to the prehistoric fossils, then stop by the otters to say hello.
There's also an outdoor section called SkyWild, where you can walk among the treetops and get some fresh air and have some family fun.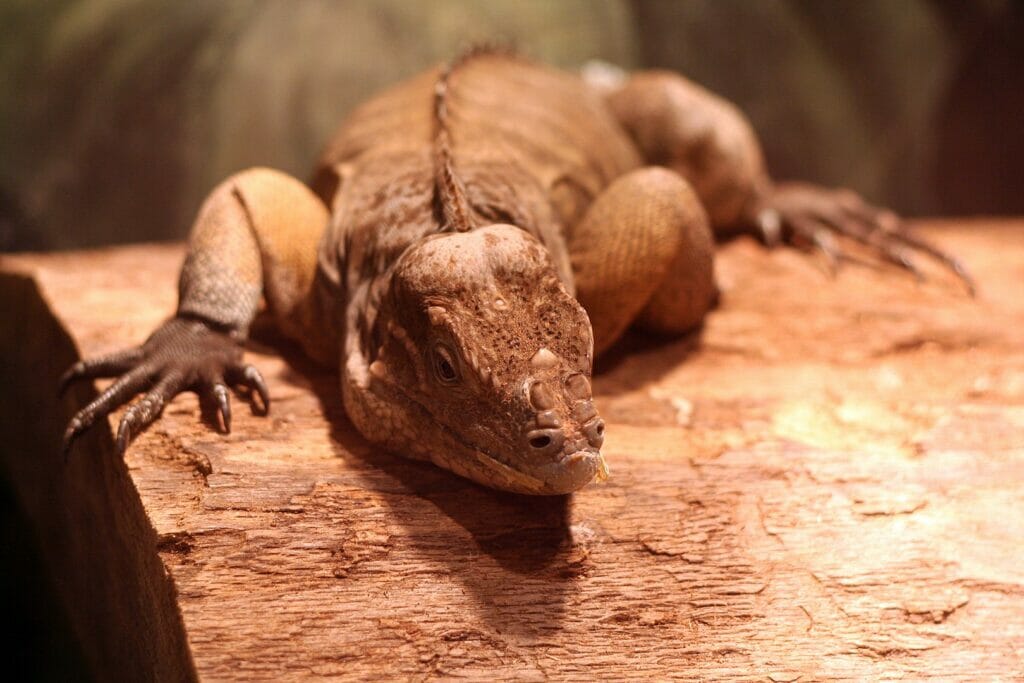 Greensboro Arboretum
Whether you appreciate precise landscaping or flora and fauna, the Greensboro Arboretum is an excellent family day out that costs absolutely nothing.
There are over 17 acres of exhibits and gardens that you can wander through, as well as peaceful fountains and other architectural features.
The plant collections are labeled so you can take notes if you're looking to do your own landscaping or teaching the kids in a homeschool lesson.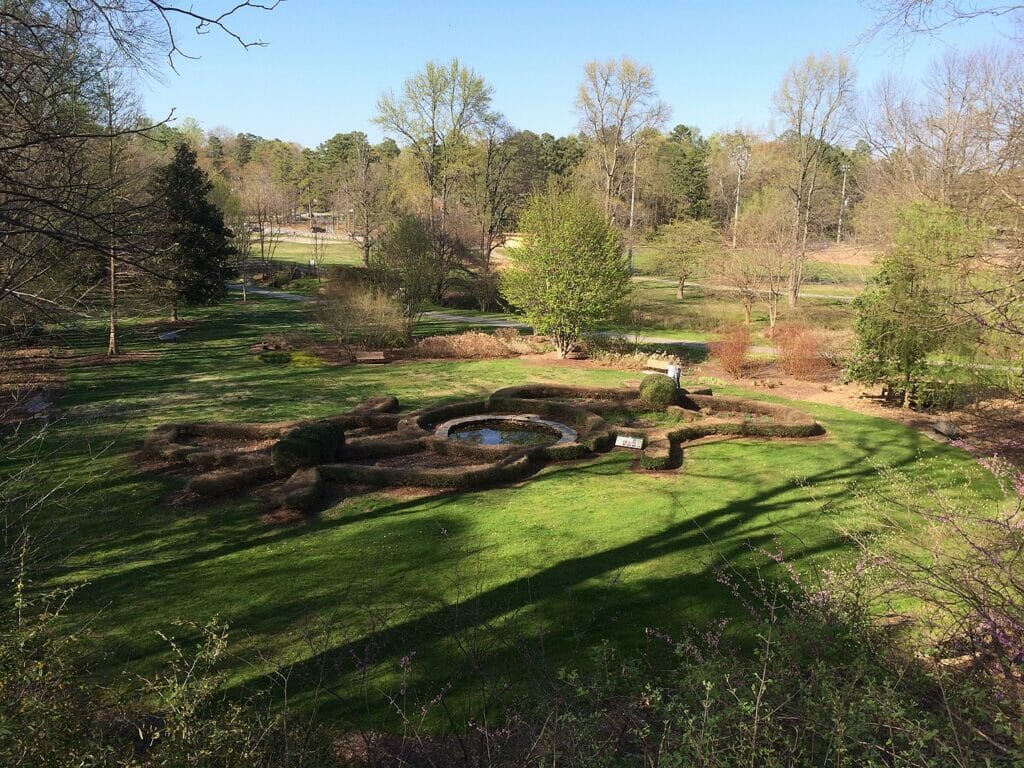 Greensboro History Museum
This historic museum is on the site of a historic church and is a must-do in Greensboro with kids.
Wander through Greensboro's history as you get up close to Greensboro artifacts, wonderfully designed exhibits that put you right in the heart of the historic story of the city, and more.
A particular focus of the museum is Civil War and Greensboro's part in it, as well as what life was like in the past centuries and decades for regular and military families in Greensboro.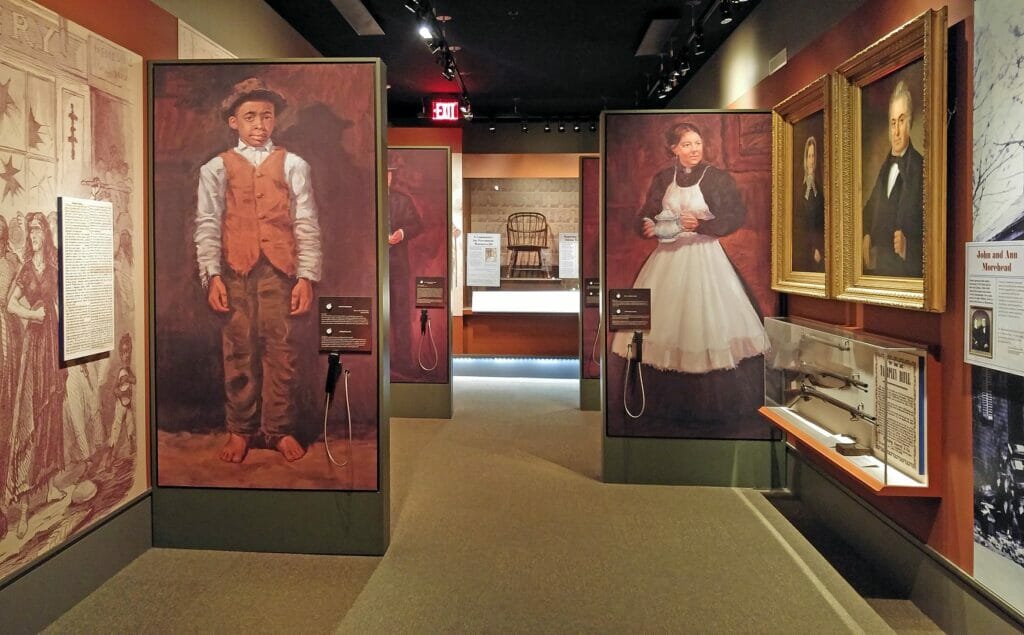 LeBauer Park
This park in the heart of Greensboro features everything from a playground to a sensory garden, making it the perfect family-friendly space to relax.
There's a dog park so you can bring your furry friends, as well as food kiosks if you want a snack or quick bite to eat.
Performances are put on in the park regularly in its performance space and lawn which holds thousands of people, and there are some intriguing sculptures and interactive fountains.
Greensboro has plenty of green space, but this is truly one of the best places in Greensboro to chill out amidst the hustle and bustle.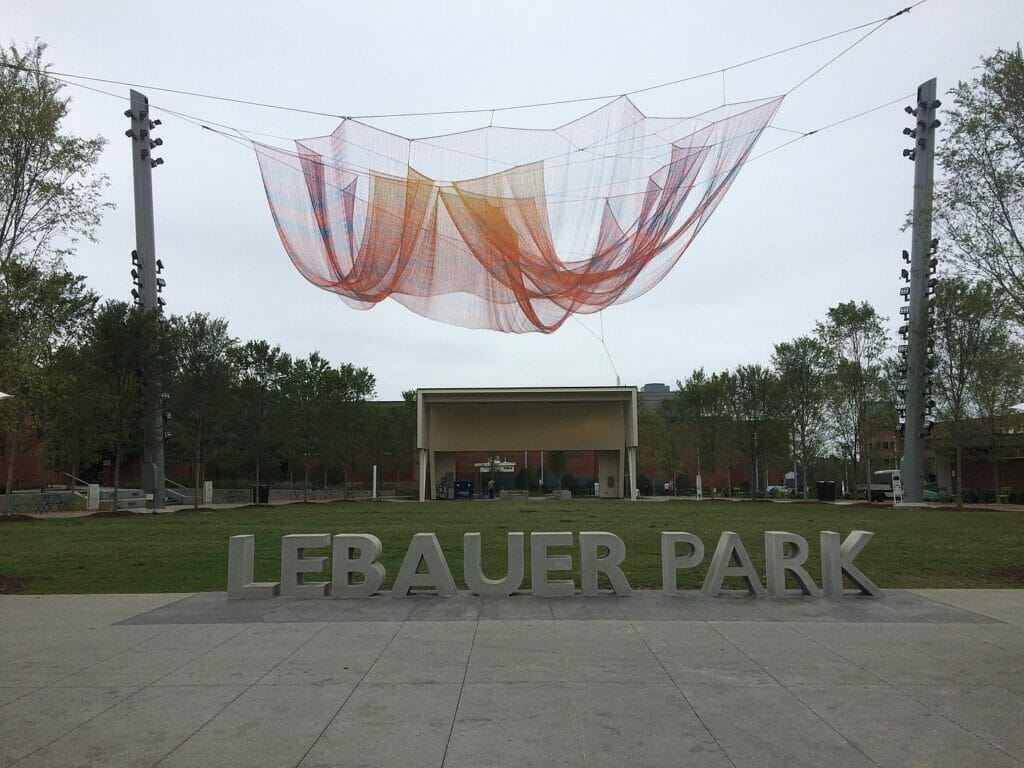 Wet N' Wild Emerald Pointe
One of the best waterparks in all of North Carolina is right in Greensboro.
This fantastic all-family waterpark has everything from gentle lazy rivers and shallow lagoons to twist-and-turning thrilling waterslides that plunge you into darkness.
Your day here will be filled with rapids, good friends, sunshine (okay, not guaranteed but pray to the weather gods beforehand!).
The best part is that you can take everyone from the toddlers to the teenagers and still make sure that everyone finds a part of the park to suit them.
Blandwood Mansion
History and architecture buffs, this one's for you.
Governor Morehead's Blandwood Mansion is an incredible historic home.
The earliest forms of the house date back to the late 1700s, with most completedly in the mid 19th century.
Today, this home is a museum that shows you what it was like to be an upper income family in the mid 19th century, as well as gives context to who Governor Morehead was.
Visiting the house museum is done by tour led by experienced guides, and you can also see the Blandwood gardens which feature native plants and trees.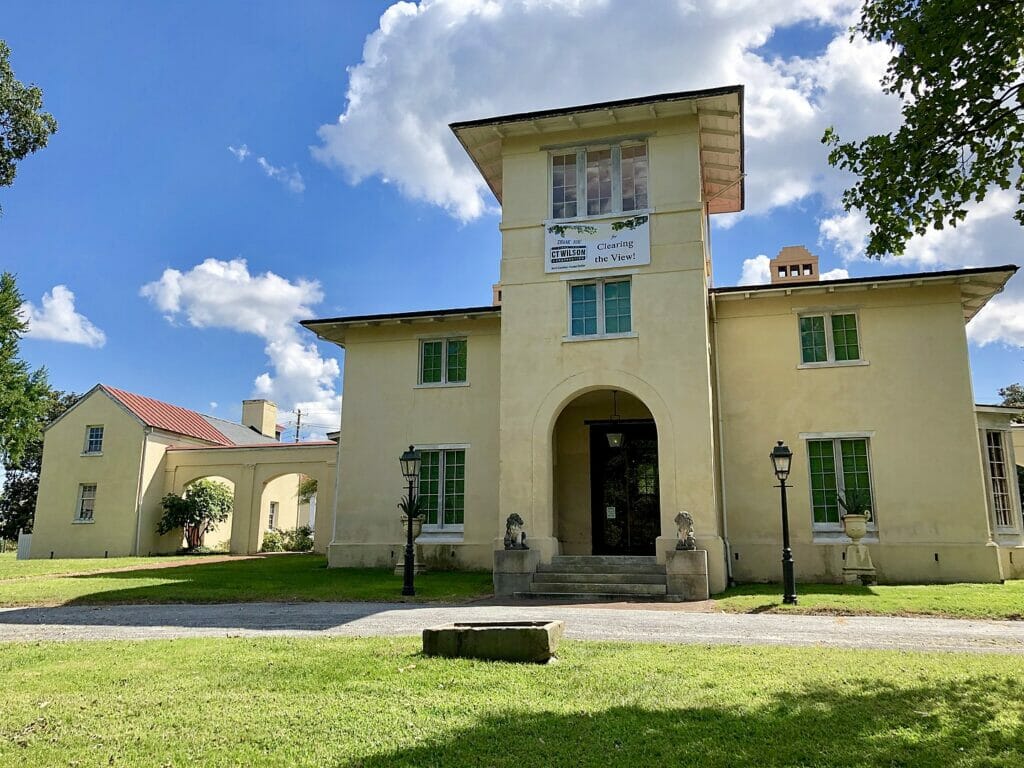 Greensboro Coliseum Complex
Everyone from James Brown to Elton John to Barack Obama to US figure skaters have graced the auditoriums and event venues at Greensboro Coliseum Complex.
The complex includes an ampitheater, convention center, aquatic center and much more.
The complex is home to sports teams like the UNC Greensboro Spartans, as well as a regular venue for figure skating championships, town hall style meetings, concerts, and more.
If you're attending an event in Greensboro, there's a good chance it's here!
One of the oldest buildings in the complex is the Greensboro Coliseum, which dates back to 1959 and was even used by Elvis Presley.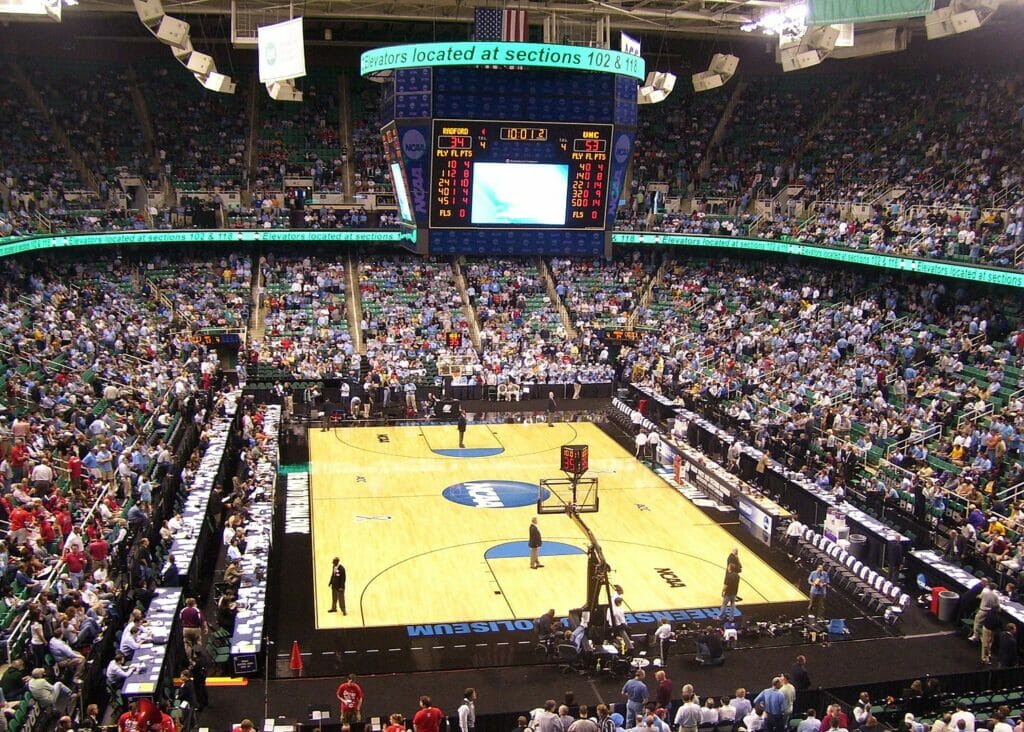 Gateway Gardens
If you're driving into Greensboro, chances are you may have seen the Gateway Gardens.
This project was started to provide a beautiful entry to Greensboro for people coming in via one of the major highway entrances, and it is over 11 acres of green space and gorgeous gardens.
Let the kids run free on the trails, or have some dedicated play time in the children's garden featuring plenty of interactive features, colors, and interesting shapes and design.
This is a modern addition to Greensboro, and a firm favorite of locals who love the free performances regularly held here.
Lake Brandt Marina
It's time to take everyone outside and check out one of the best things to do in Greensboro outdoors.
Lake Brandt is a popular activity lake with plenty of kayaking, swimming, and fishing fun to be had.
Head to the Lake Brandt Marina and you'll be able to rent everything from paddle boards to kayaks.
A dedicated fishing pier means that the rest of the lake can be enjoyed in safety, and on-site bathrooms and a picnic area mean you can make a whole day outing at the lake.
Greensboro Children's Museum
If you've got the little ones in tow, the Greensboro Children's Museum is a fantastic thing to do with kids in Greensboro.
The exhibits truly help bring to life their imagination and a fascinating world of play that allow them to pretend they're grocers, pharmacists, pizza makers, construction workers and more.
The outside play area is also engaging with a climbing structure to keep them active and a soft surface.
Put on some smocks and head to the water area where they can get their hands wet and spash around with some educational play.
All children must be accompanied by an adult, and, similarly, adults need to have children in tow to make sure this is a safe and inclusive space for children and their parents or guardians to play together.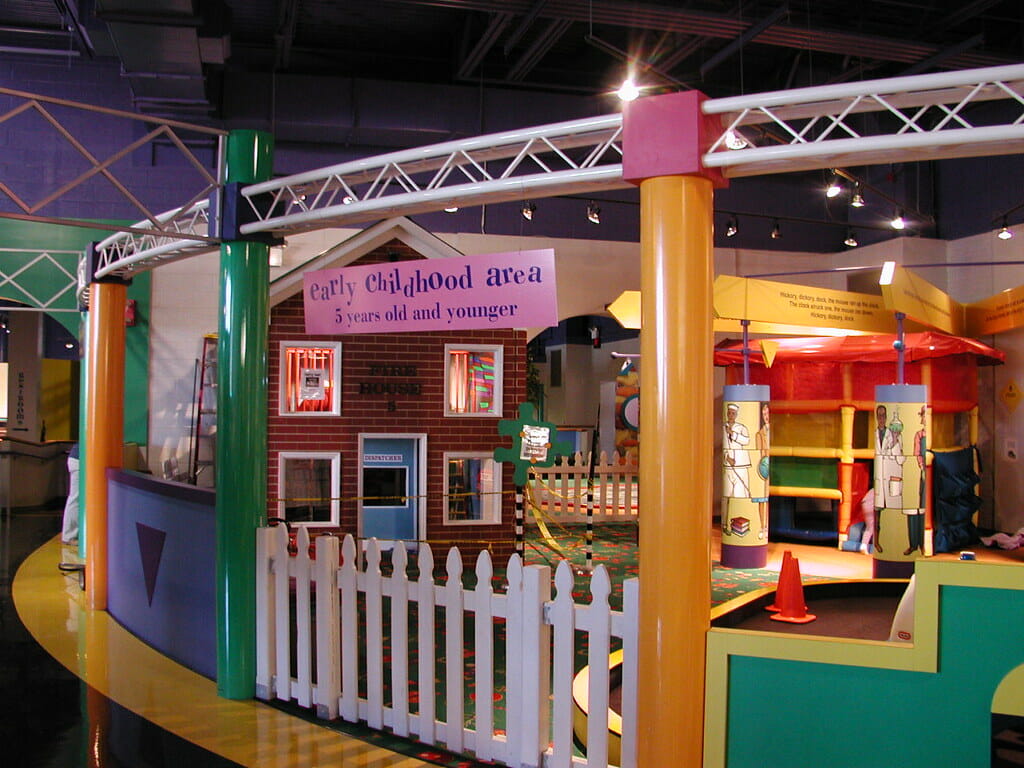 Natty Greene's Pub and Brewing
Whether you want to sit outside in the sun enjoying some local craft beers or you want to dig into some hearty mac and cheese in the midst of winter, Natty Greene's is a popular Greensboro hangout when you want some family-friendly fun and great food option for the kids while still enjoying an awesome beer and drinks list and elevated pub food for the adults.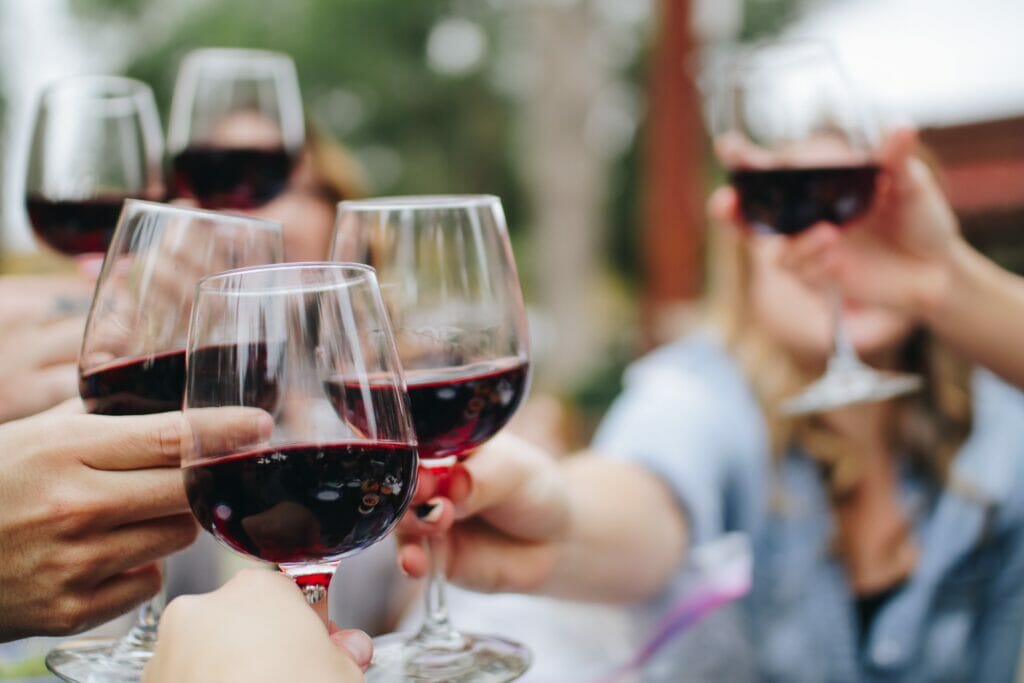 Vegetarians are well catered for with classic options like veggie burgers and delicious salads and sandwiches, while meat lovers can dig into the fish and chips or BBQ sandwiches.
Delight in the fresh smells of produce and food items from all around Greensboro and North Carolina at this popular market.
The market is open on Saturdays and some seasonal Wednesdays, and is a super friendly place to bring the whole family to chat to local vendors, do your food shopping for the week, or just walk around with some fresh coffee and croissants in hand.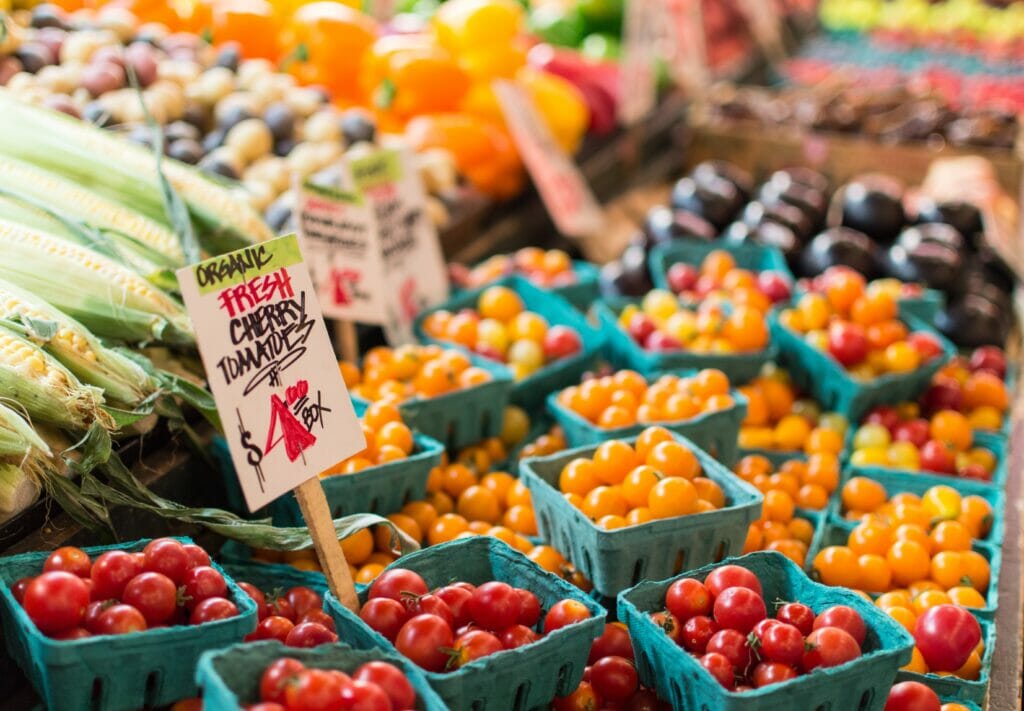 The vendors sell everything from fresh produce to cuts of meat to dairy items to preprepared food including donuts and sauces, so don't miss out on this chance to support local businesses.
Antique Market Place
In the mood for some antique shopping?
Head to this indoor marketplace, an antique mall, that specializes in selling antiques for their vendors.
They've got collectibles, furniture, art, accessories, glassware and so much more to get lost in.
They're open 7 days a week and this is a great place to go shopping for a gift that you know your recipient won't have already received!
Well-behaved pets are allowed if you want to tool around with your dog in tow, and the store also can look at your item for potential purchase if you send them a photo of it over e-mail.
Carolina Theatre
While there are multiple "Carolina Theatres" across North Carolina, the Carolina Theatre of Greensboro is a special place for local residents as its the only remaining historic theatre in Greensboro and dates back to 1927.
Today, it is home to the Greensboro Ballet, and there are multiple other shows and events that take place at the Carolina Theatre throughout the year including community productions, touring performers, and artistic movies.
Barn Dinner Theatre
If you're looking for something a bit different to do in Greensboro, North Carolina, look no further than the Barn Dinner Theatre.
You'll get to enjoy your meal while also enjoying a live show, making for a memorable evening with family and friends.
The shows range from Broadway musicals to comedies and you can also book show-only tickets if you really want the entertainment without the food (but we'd recommend getting the full experience and going for both!)
Tate Street Coffee House
Right near the university campus, Tate Street Coffee House is a locally owned cafe that is a dream for anyone wanting some classic hot (or cold) drinks in an eclectic and cozy environment.
Live jazz music permeates the coffee house regularly, and the staff are known for being experts in helping you pick out your perfect blend as well as overall friendly people.
If you're hungry, they also sell baked goods from a local bakery so you can sit down with your coffee and cookie and plan or reflect on your time in Greensboro.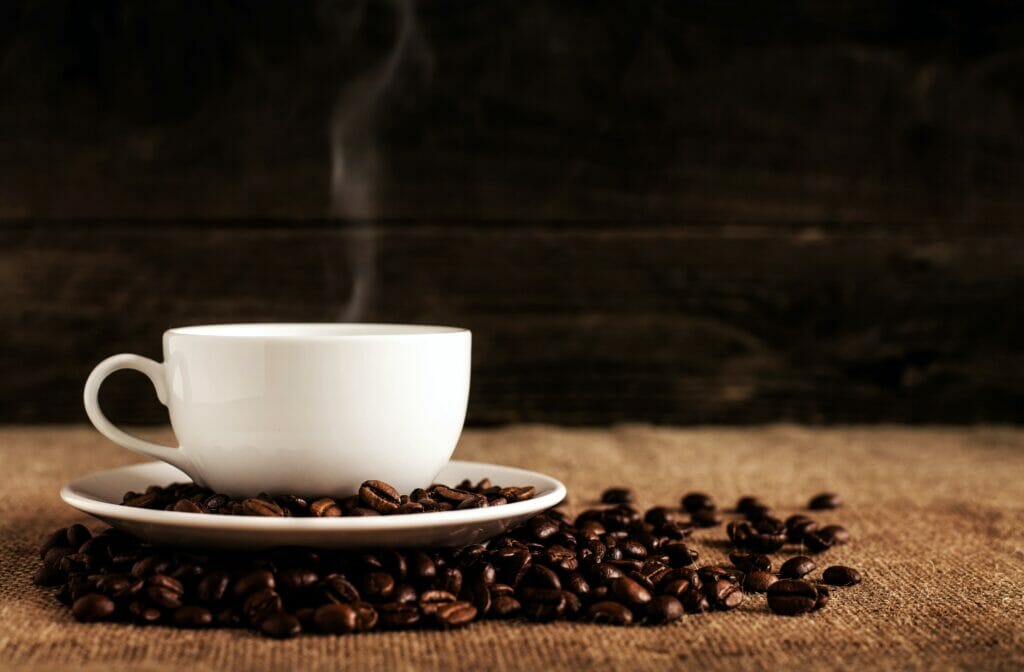 Crafted
With its full name being, "Crafted: The Art of the Taco," it's no surprise that this restaurant ensures its visitors knows that it is a taco joint, not a Mexican restaurant.
And they're proud of that fact.
Come here to try delicious tacos ranging from fried chicken tacos to tuna tacos to vegan tacos and more.
The sides are also incredible, with queso and guacamole that you will want to order over and over again and sweet potato chips and pimento mac and cheese that take your taco flavors to another level.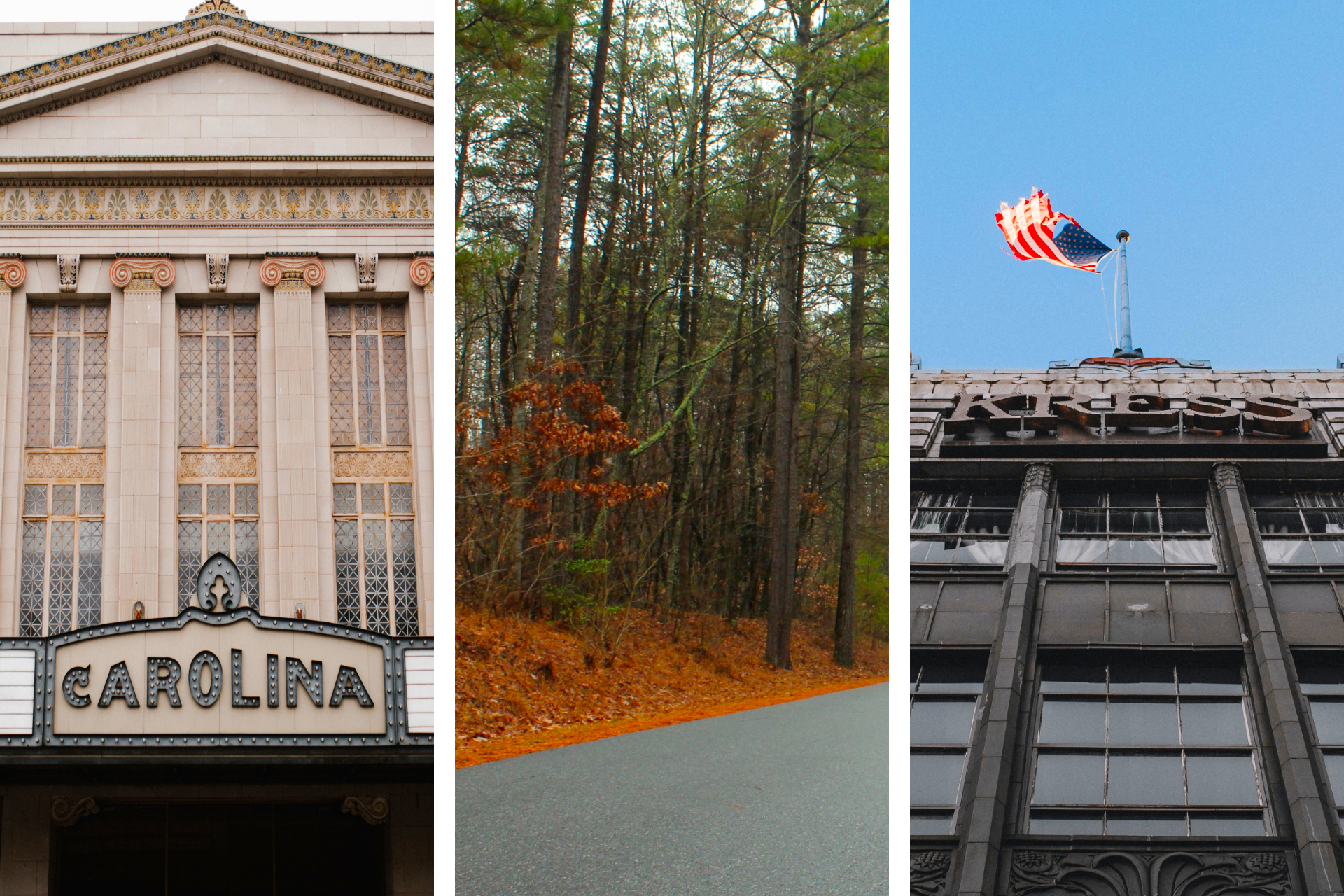 Enjoyed this? Share it!