As you'd expect, North Carolina's capital city has some of the best places to eat in all of the United States.
Raleigh is a proud community of food-lovers who have expertly cultivated a diverse network of eateries, each distinct and special in its own way.
Whether you're interested in an Indian meal, Italian dish or American options, the best restaurants in Raleigh are ready to serve you night and day.
There's something here for everyone and no one – and we mean no one – leaves this vibrant city feeling hungry.
Take a look at these 19 best dining establishments to decide where you'll eat first.
Hey! Looking for more fabulous North Carolina content? Head here!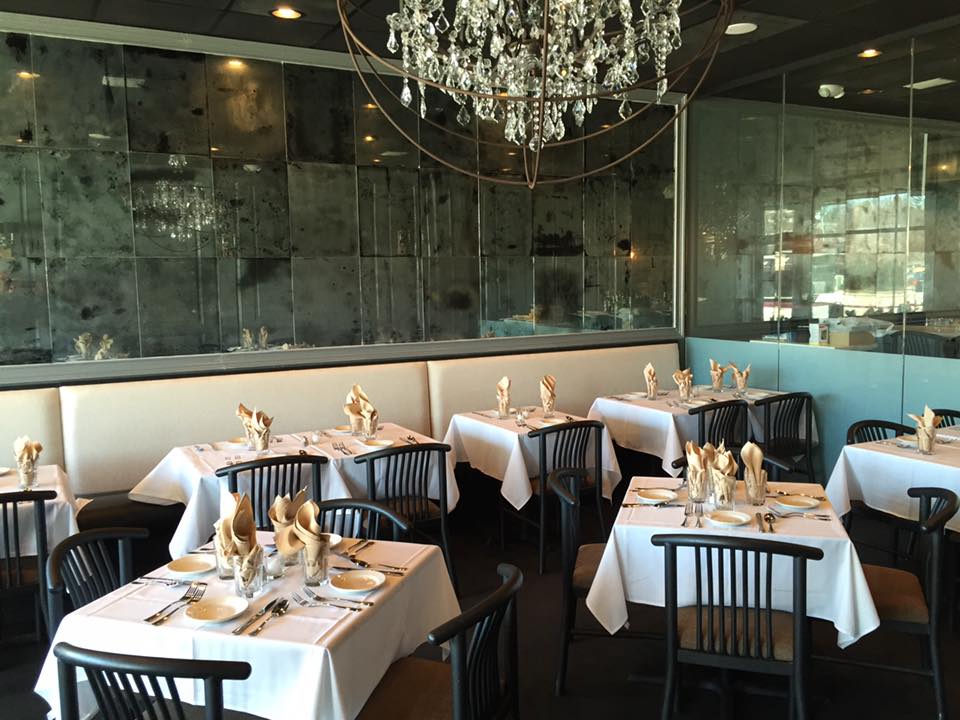 Any restaurant with the word tiramisu above the door piques our interest.
Café Tiramisu is one of many Italian restaurants in Raleigh, but one of only few with such great service and delicious food.
This quaint dining spot with outdoor seating is home to popular bartenders who always go the extra mile for their customers.
The tasty ravioli, beef carpaccio, bruschetta and meatballs will hold your attention and keep you coming back for more.
Café Tiramisu boasts a wide variety of imported beers and American favorites, including Blue Moon. Fans of good wine can order by the glass, half-bottle or bottle.
Buon appetito!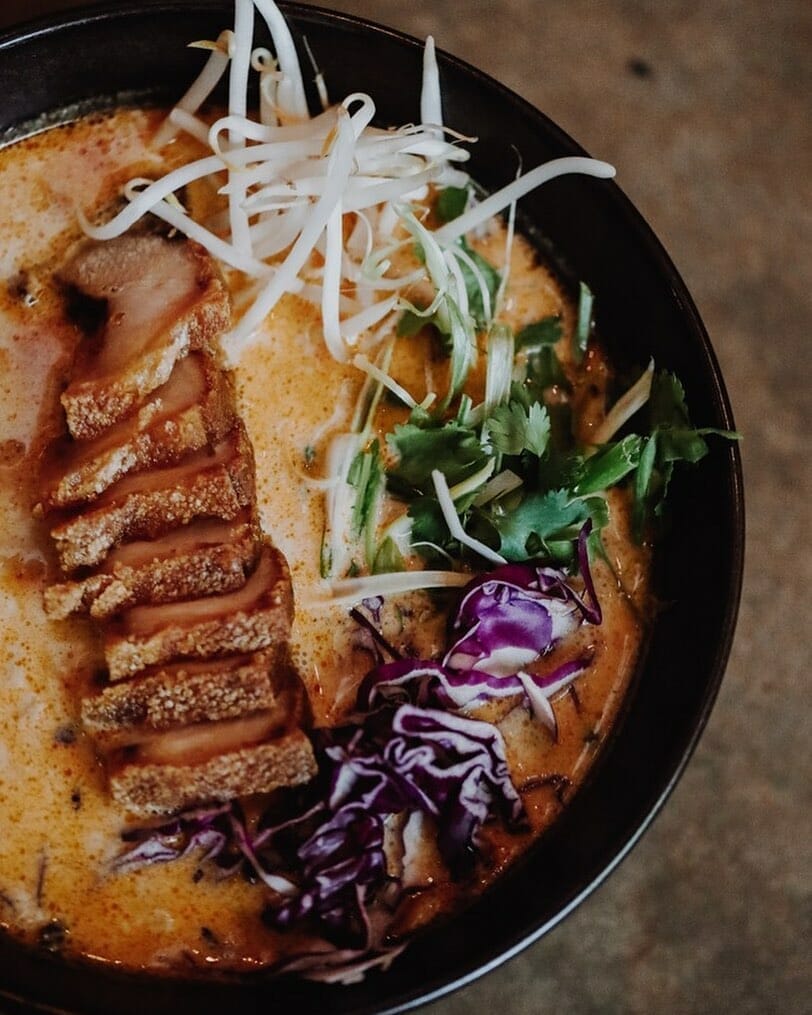 Bida Manda is one of Raleigh's best restaurants.
In fact, it's one of the best food establishments in the whole of North Carolina.
It's women-owned and a perfect choice for those looking to support fantastic local businesses.
If you're wise enough to visit Bida Manda, you can expect to sample delicious Laotian fare which celebrates the community's intimate relationship with nature.
The reclaimed wooden furniture can attest to that.
Straight away you'll notice the wooden sticks that make up many of the walls in this eatery, and staff are on-hand to delight you with the story about how they were harvested from the mountains of North Carolina.
Looking for the best item on the menu?
Look no further than the crispy pork belly soup or the manda Amphone's curry (with chicken or pumpkin options).
Bida Manda also offers guests a great selection of unique teas, perfect for prolonging your stay.
3. STIR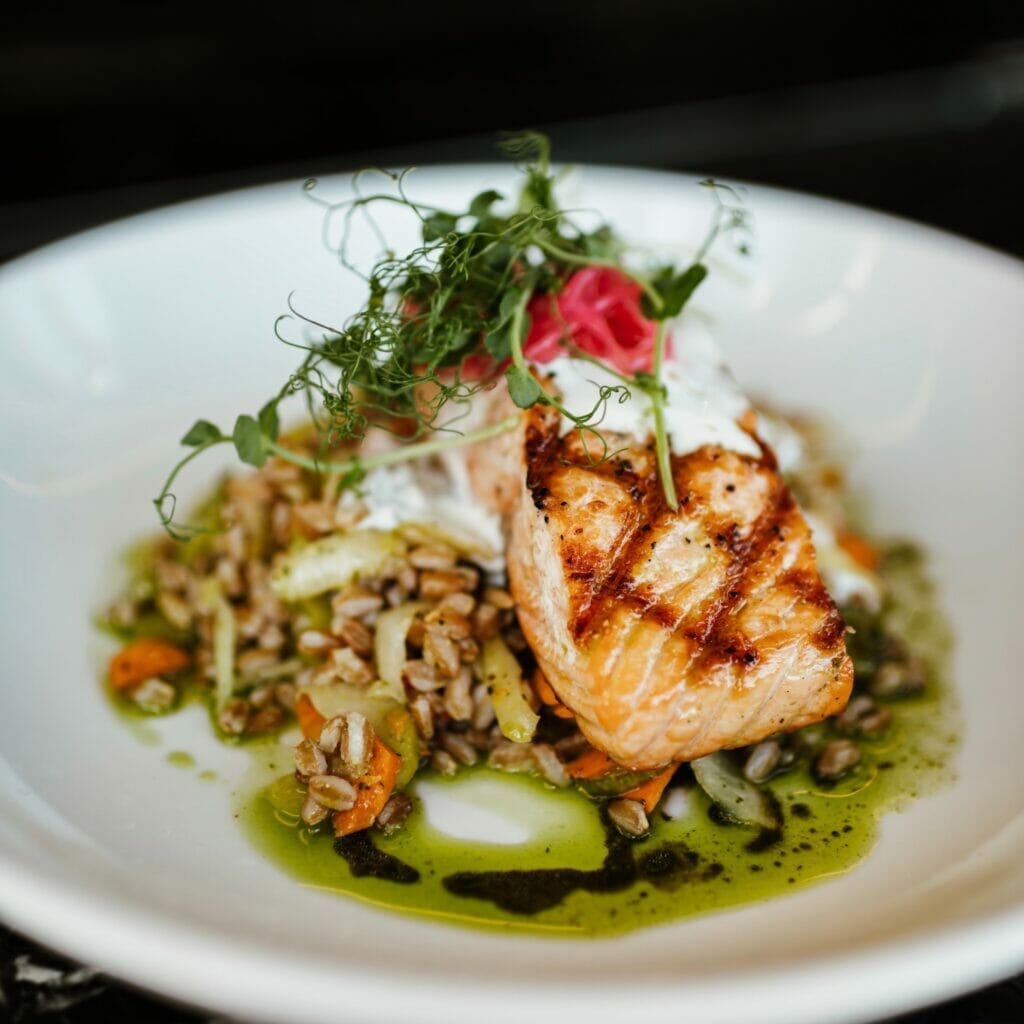 STIR is proud to serve some of the best food in Raleigh.
The dishes here are so tasty, you can tell they've been made-from-scratch using locally-sourced and high-quality ingredients.
Visitors will be greeted at the bar by a towering wall of spirits so high that staff need to use a ladder.
All the drinks at STIR come with artisanal ice, demonstrating their dedication to high-quality.
STIR is a great choice for couples because of its dozen oysters option.
Perfect for sharing!
At just $27, these aphrodisiacs are sure to spark romance.
4. Big Ed's City Market Restaurant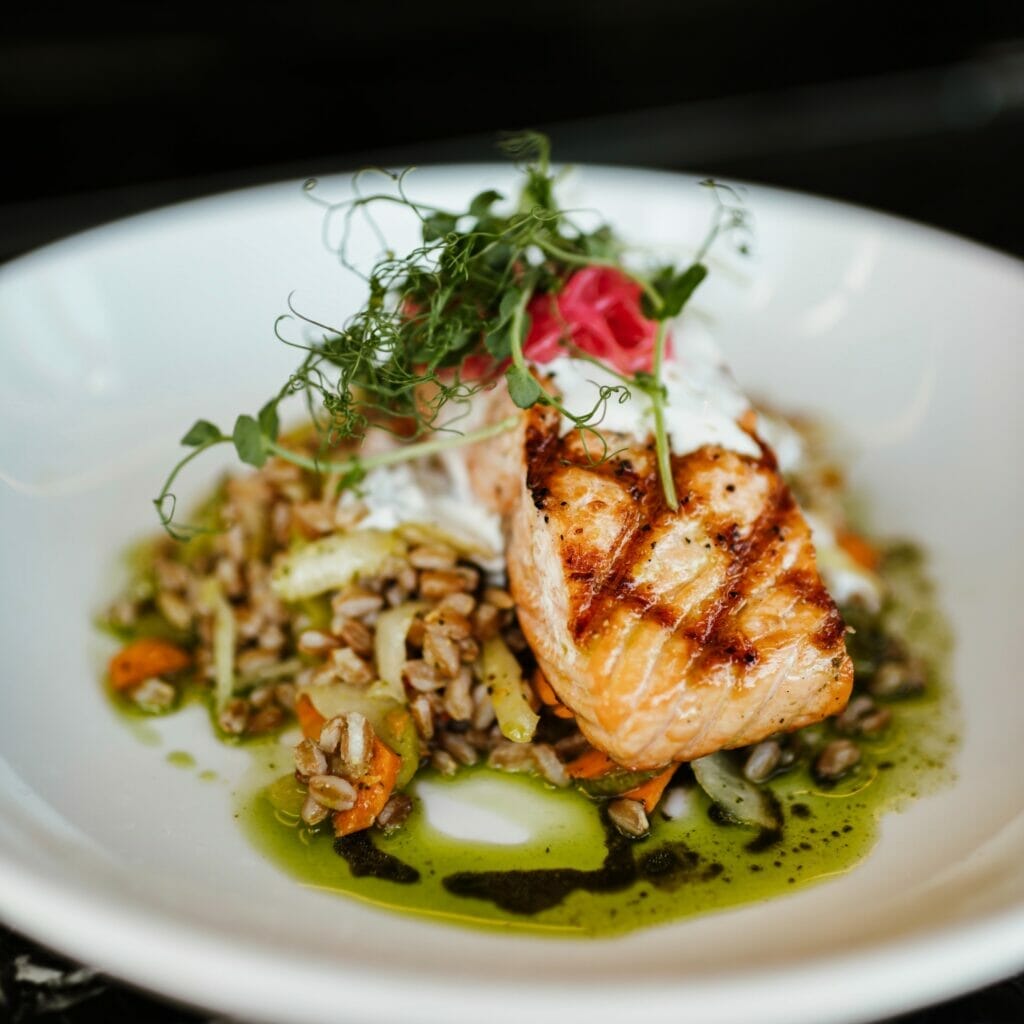 Big Ed's City Market Restaurant prides itself on funky decor, quick service and friendly waiters.
One of only three locations in the state of North Carolina, this food establishment serves up Southern-style breakfasts and lunches to hungry travelers and locals alike.
A bright neon sign in the window is very enticing, and bizarre antiques hanging from the ceiling provide a unique photo opportunity.
How many different objects can you identify?
Each time you visit this eatery, you're guaranteed to spot something new above your head.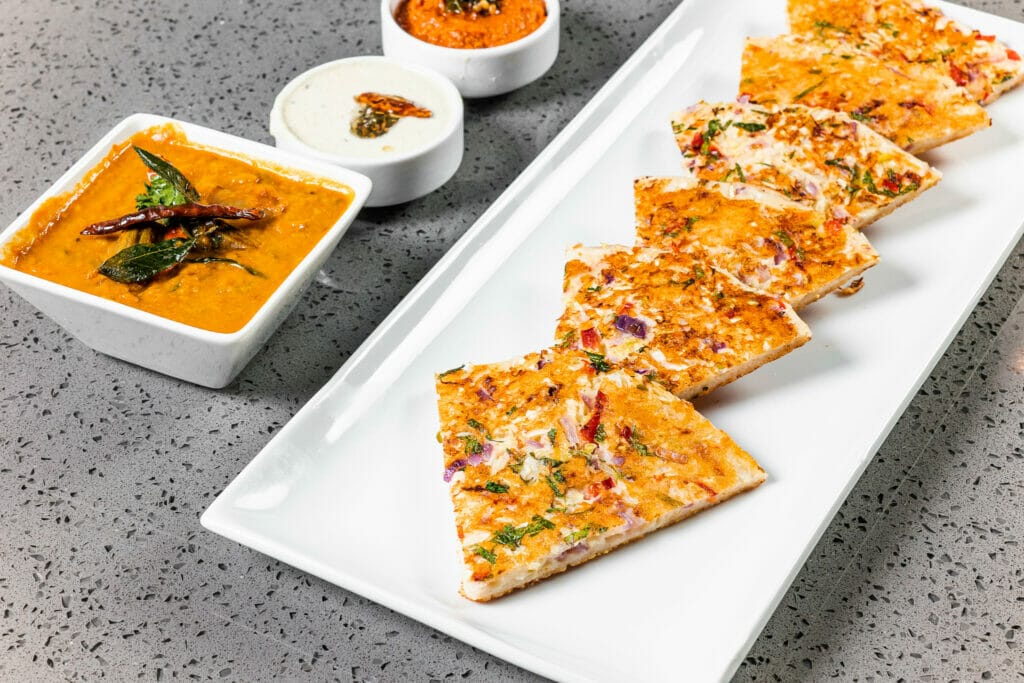 Looking for authentic Indian cuisine in Raleigh?
Lime & Lemon Indian Grill & Bar is the perfect choice for exactly that.
Set within an ultra-modern venue, this local favorite has nurtured a great atmosphere suitable for friends catching up and family reunions.
The restaurant has lots of natural light, which creates a more pleasant and enjoyable space. There are a range of spice levels available here, and so every member of your party is lovingly catered for.
Previous visitors recommend the goat chukka, mango lime tofu and naan breads.
There are so many options to choose from at Lime & Lemon Indian Grill & Bar, you won't believe your luck.
For those on a budget, the vegetarian and chicken lunch combos are a great way to save money.
The attentive staff at Lime & Lemon Indian Grill & Bar have been known to draw a heart in some of their dishes – a neat little touch that shows just how much they appreciate their customers.
6. Vidrio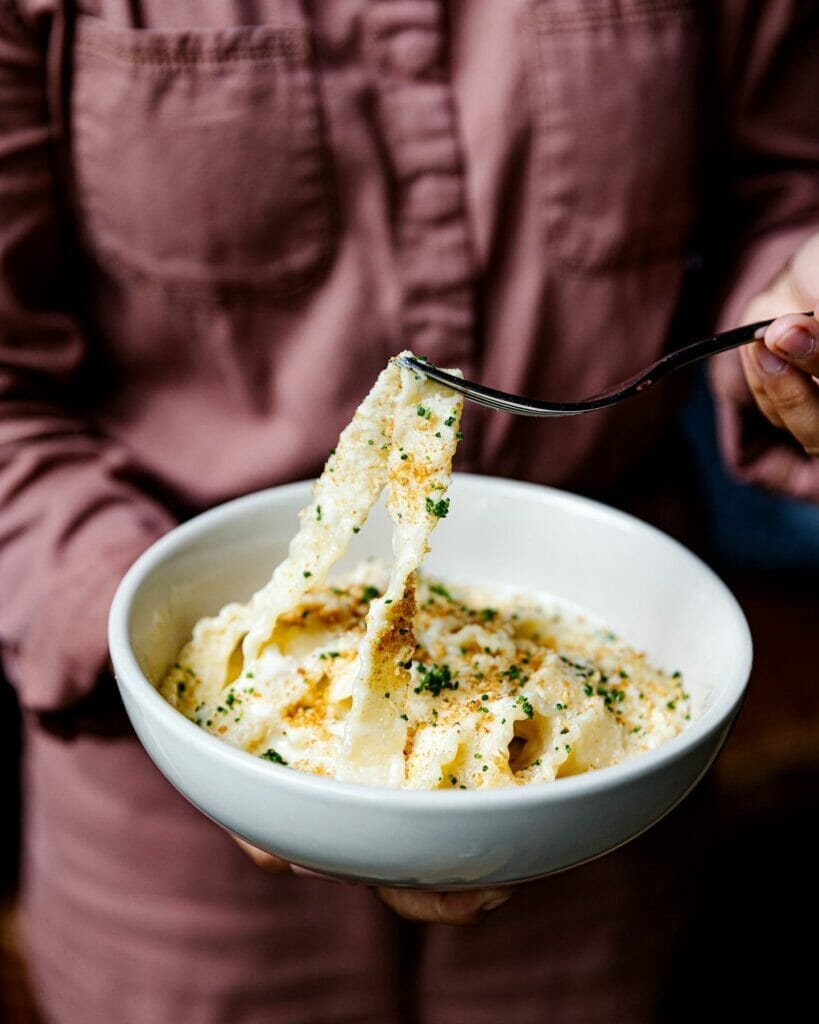 Vidrio is part of the beating culinary heart of Raleigh.
It's an upmarket venue with Mediterranean cuisine and craft cocktails galore.
Food-lovers will be greeted by dramatic and stylish décor as they wait to take their seats.
Whether you prefer to sample something from the sea, the land or the ground – you'll find a delicious dish to savor here.
Salmon, lamb and beets are just a handful of their main dishes.
Vidrio answers the age-old question, starter or dessert?
The answer, of course, is both.
There's no room for thinking small at this unique restaurant.
Vidrio's olive oil cake is out-of-this-world and their artisanal cheeses are cleverly served with a delightful marmalade.
From the cocktail menu, you can't go wrong with a twist on an old classic.
Their purple G&T is a taste sensation.
7. Tony Roma's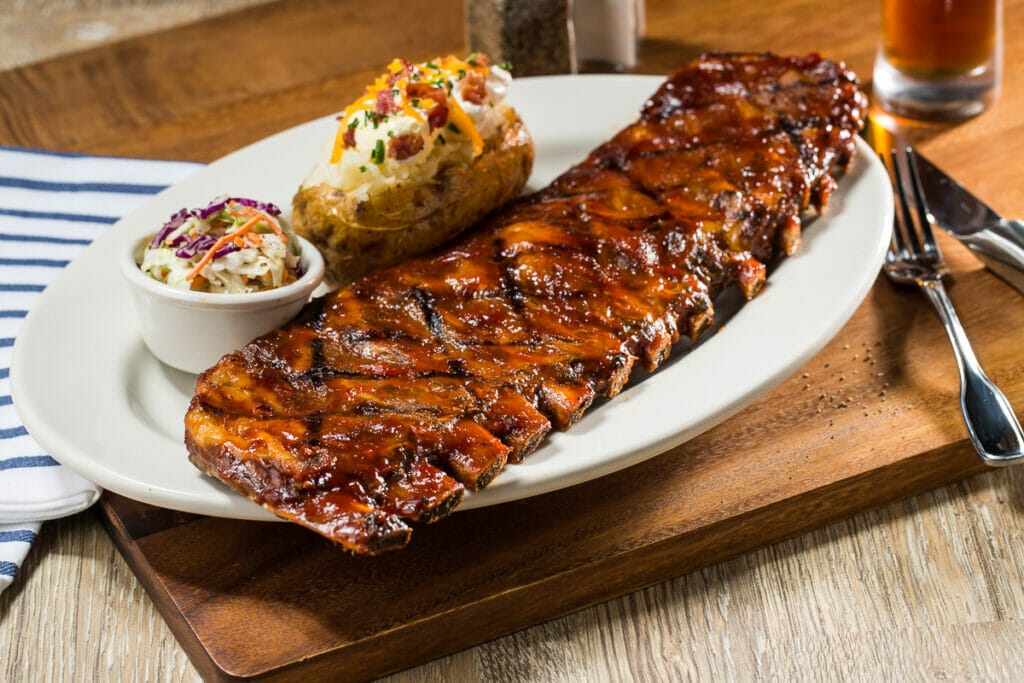 Sometimes nothing is more calming than revisiting a chain restaurant.
They promise reliable food at an affordable price – and Tony Roma's does just that.
This restaurant chain is known across the United States for its incredible ribs, but their menu is overflowing with so many more inviting dishes.
Visitors are advised to try the sizzling ribeye 12oz, chicken spinach stack, shrimp and salmon piccata and strawberry cheesecake.
For those celebrating a birthday or other special occasion, Tony Roma's is an ideal place to book.
It's perfect for groups and the service is exceptional.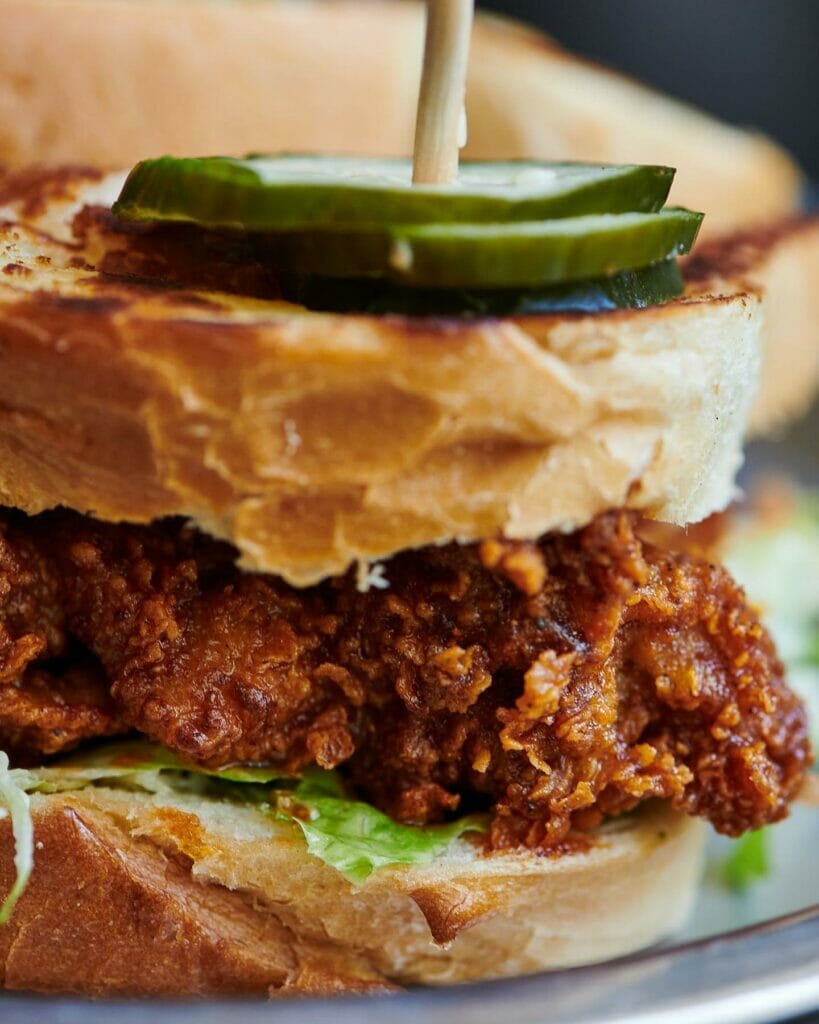 You'll be hard-pressed to find Southern comfort food as good as that as offered at Beasley's Chicken + Honey.
The youthful clientele create an energetic environment, which you'll be able to enjoy as you watch the world go by at one of their window tables.
Beasley's Chicken + Honey are able to cater to parties of any size, having previously hosted large company events.
Expect to find warming chicken pot pie, crispy catfish, delicately-made apple pie and old-school soda pops.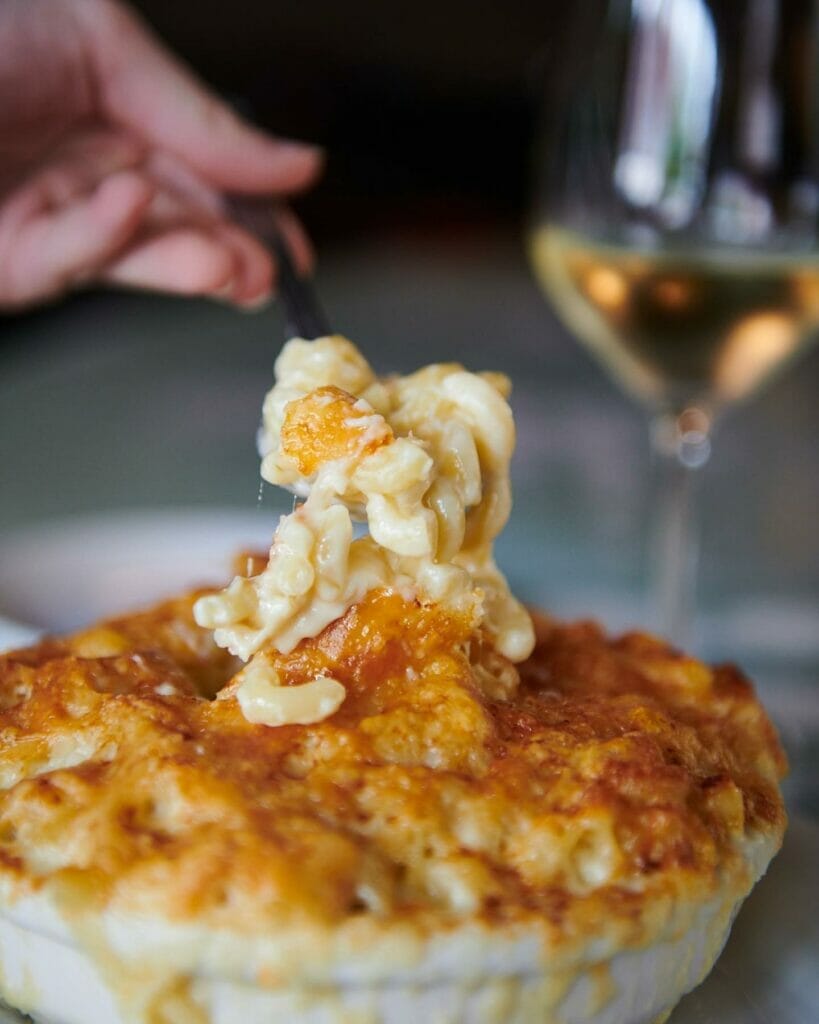 Billed as the most retro diner in all of Raleigh, Poole's is great for those wanting to visit time and time again.
This restaurant knows that variety is the spice of life, and so regularly updates the menu with new and exciting items.
Poole's history dates back to 1945 and this is evidenced in its old-school fittings and furniture. Visiting with older family members would be fun, who can tell you stories about what life was like back then.
The chalkboard menus on display behind the counter give this restaurant a very homely feel and provides a farm-to-table ambience unbeaten by competitors.
Regular eaters at Poole's acknowledge that they've never been and tasted something they didn't like, pointing to a 100% success rate.
Prepare to drool as you read menu items including rabbit confit and lemon cream cheese ice cream.
We guarantee that you'll have such a good time here you'll consider buying a gift card on the way out, so you can treat someone you love to this heavenly dining experience.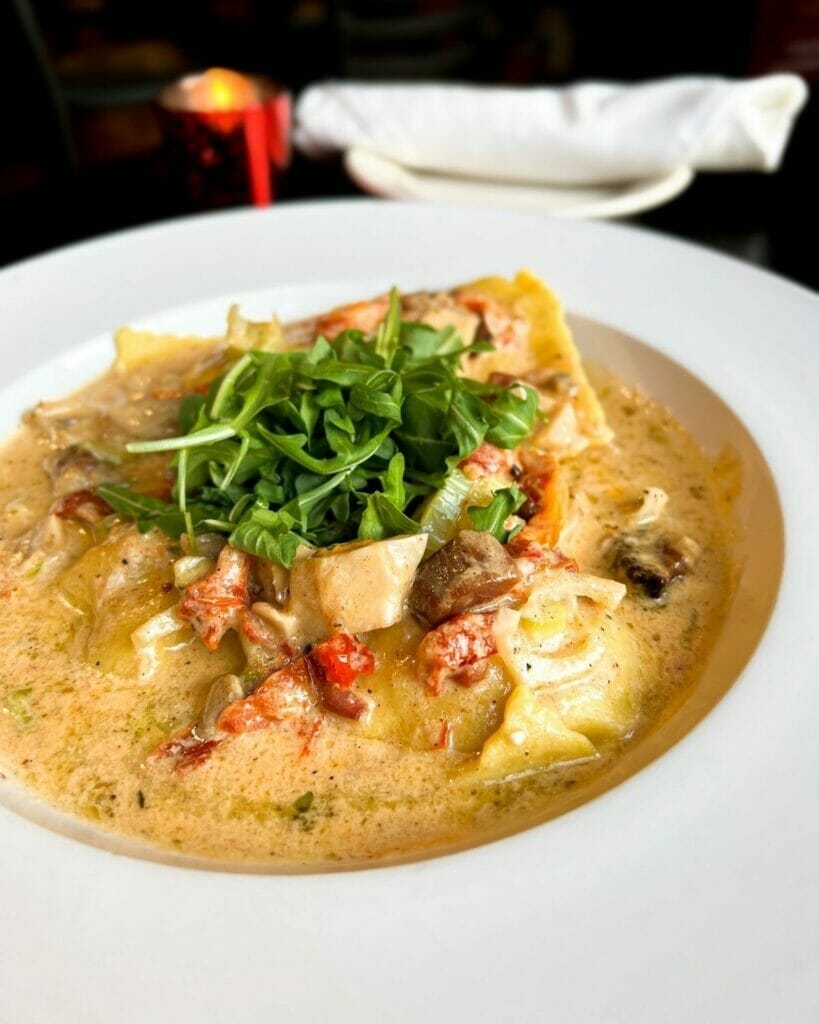 Wondering where to eat in Raleigh, North Carolina?
Gravy is your number one stop for Italian-American fare without the hefty price tag.
Gravy is known far and wide for its mouth-watering Italian staples like lasagna, spaghetti and meatballs, gnocchi, tagliatelle, bolognese and gelato.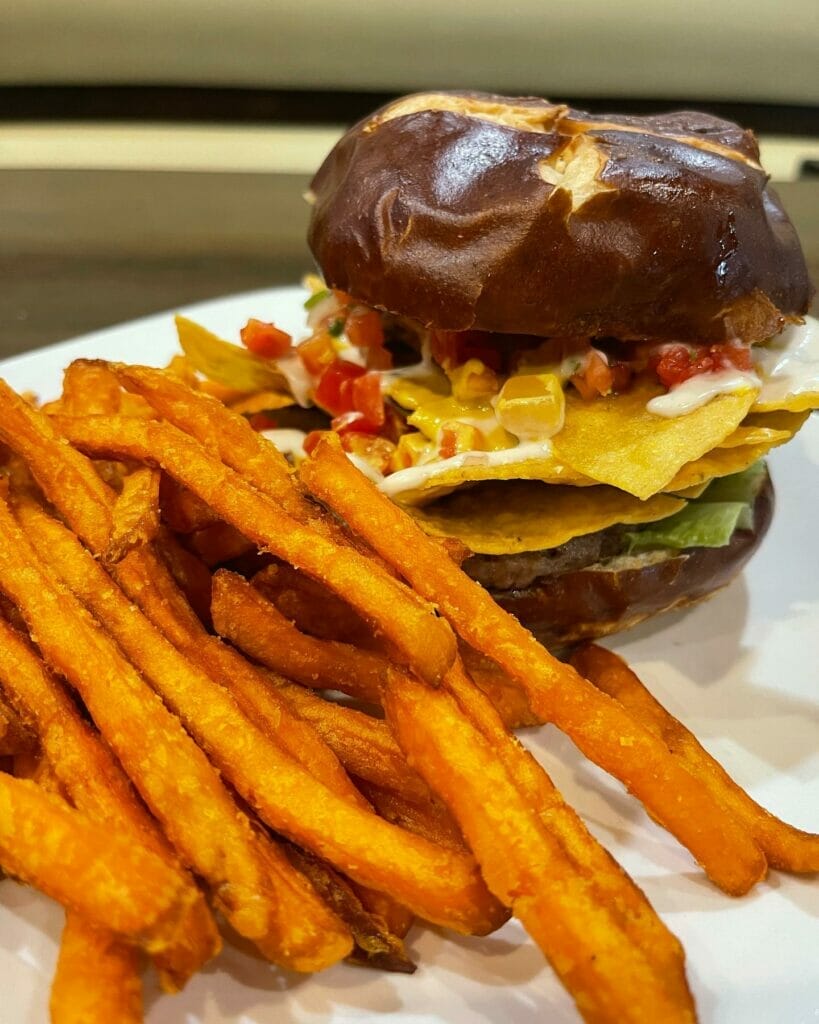 Earth To Us stands almost alone in a crowded space of meat-based restaurants.
Being one of only a few wholly vegan places to eat, Earth To Us promises delicious food that'll appeal to meat-eaters and plant-based-eaters alike.
Loaded nachos with meatless chicken, seitan BBQ pork sandwiches and cookies are just some of the tasty treats on sale here.
Brunch-time visitors can order from their separate menu, which offers breakfast burritos and pancakes.
The food at this restaurant has a Latin twist, paying homage to the founding family's Puerto-Rican origins.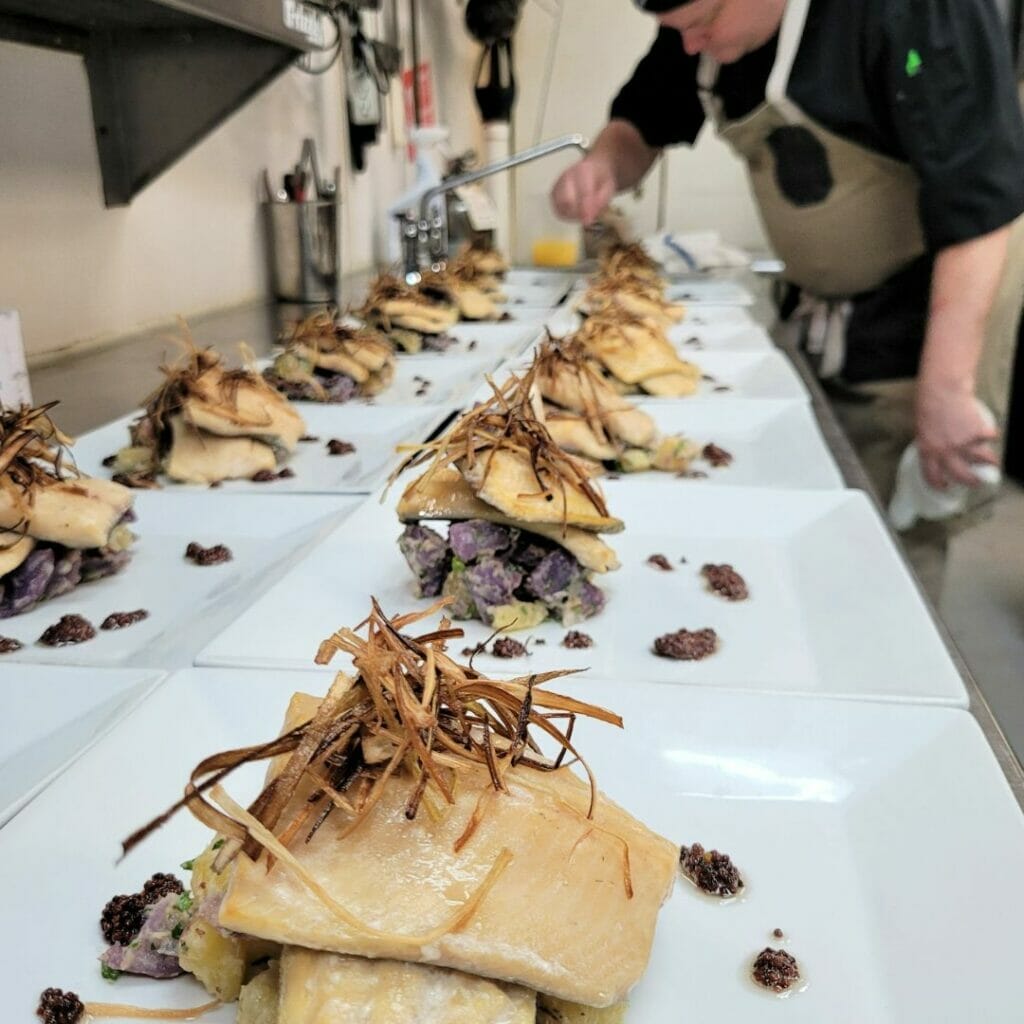 Looking for vegetarian and gluten-free options?
Plates Neighborhood Kitchen has you covered.
As one of the best places to eat in Raleigh, this quaint gem in the heart of North Carolina promises a trip around the world for its guests.
Refusing to be tied to any one niche, Plates Neighborhood Kitchen has a globally-inspired menu.
It's veteran-owned, meaning you'll be supporting the troops by turning up and eating lots.
The whipped blue cheese starter will convert even the most avid blue cheese hater, while the mushroom curry mail and vanilla panna cotta dessert are definitely something to write home about.
Plates Neighborhood Kitchen know that families aren't all human, offering water bowls for companion animals.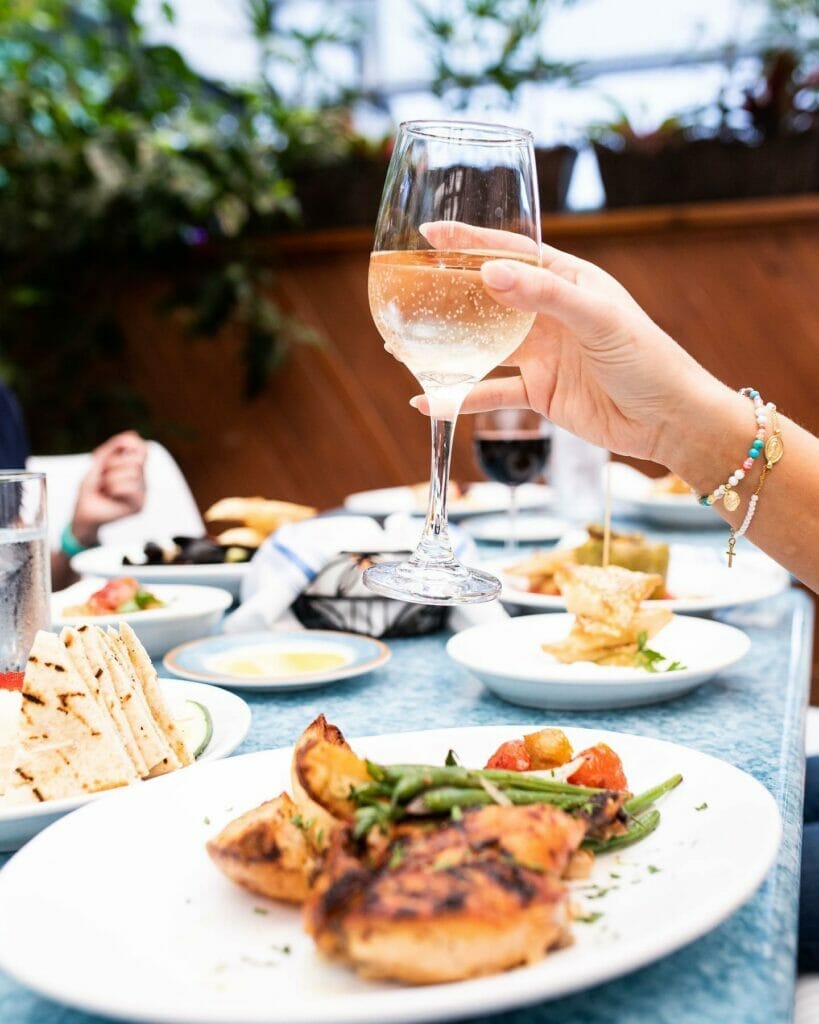 Taverna Agora Greek Kitchen & Bar is a casual mainstay with a homey feel.
Inspired by the tastes, sounds and sights of Greece, this authentic venue promises a trip to Europe without leaving the country.
The menu at Taverna Agora Greek Kitchen & Bar isn't overly-complicated, meaning that each item is as good as the last.
By focusing on just a few simple dishes, they've developed a curated menu to be proud of. Get excited about what awaits – pitas, feta and hummus.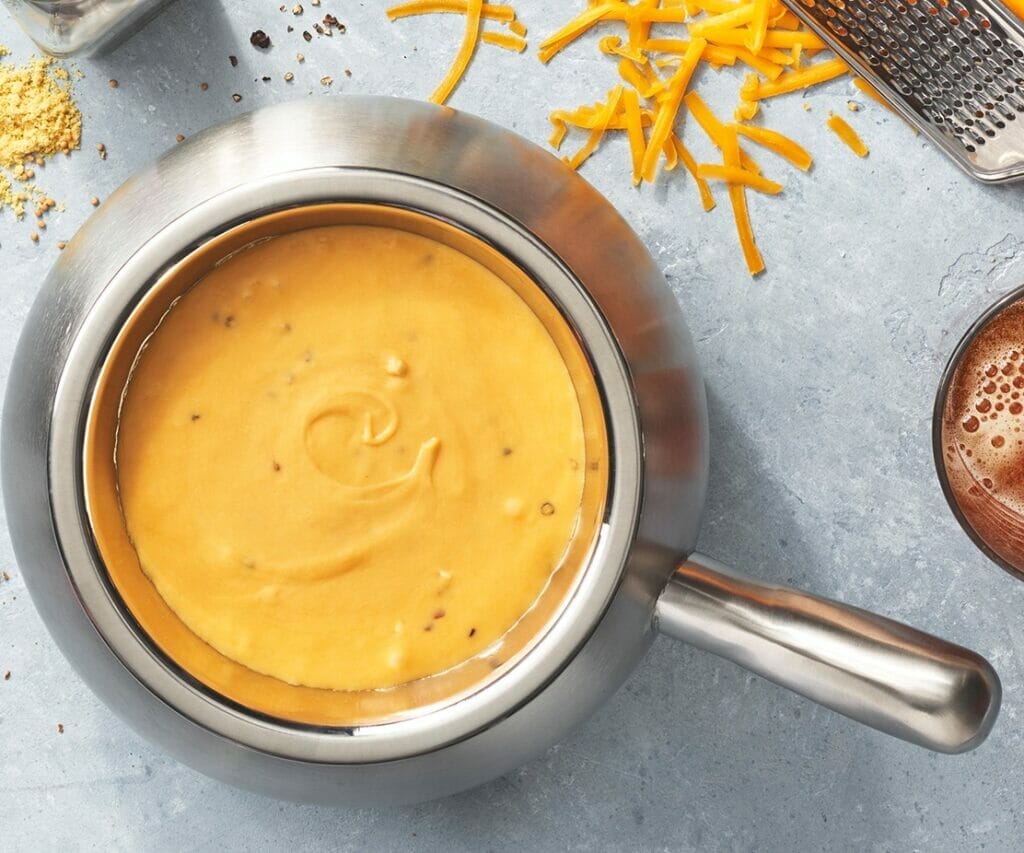 Picture the scene.
It's Wednesday and your anniversary is tomorrow.
You've promised your partner a romantic night where you'll reminisce about happy times together and plan for your future.
But you've forgotten to book anywhere. In a mad rush, you research where to take them but nowhere feels quite right.
Then, you stumble upon this article and discover The Melting Pot.
The Melting Pot's Thursdate events are perfect for couples new and existing.
They specialize in fondue, promising a sensual night together as you share chocolate-dipped strawberries.
Ajisai is unique in Raleigh for providing nourishing Japanese culinary delights.
Here you'll find a variety of sushi rolls, as well as teriyaki, tempura, katsu and noodle dishes.
This lively restaurant is best enjoyed as a group – able to share small plates and sample more of the menu.
Ajisai's dairy-free options are a welcome find in an otherwise dairy-heavy state.
Ajisai's group of inhouse chefs are so creative they should really be called artists, with food presentation at this eatery second-to-none.
At Ajisai you might arrive hungry, but you'll leave feeling full and content.
The second all-vegan establishment on our list, Fiction Kitchen has been working tirelessly to cook up creative dishes.
They offer customers vegan versions of the classic dishes of the region, including meatloaf, mac and cheese, and crab cakes.
Chicken and waffles are a unique pairing in this part of the world, but Fiction Kitchen reminds us why it's simply a breakfast treat like no other.
Having trouble locating Fiction Kitchen?
You can't miss it – the bricks outside are bright green.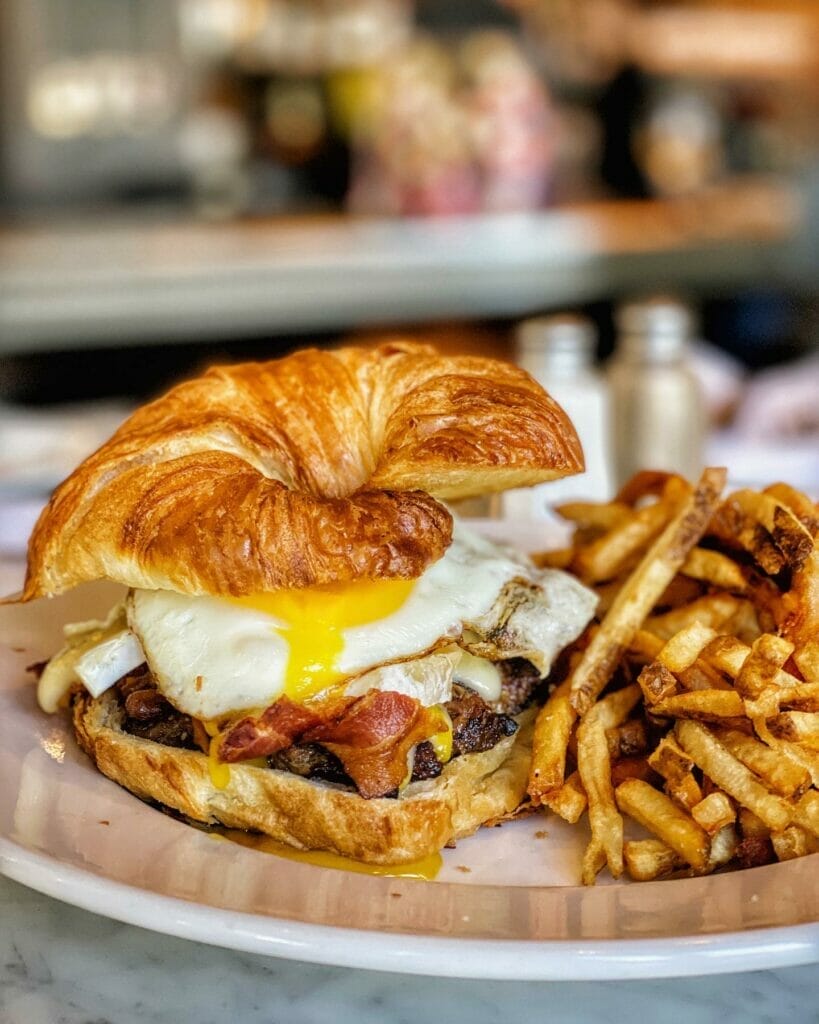 If you love French food, you'll adore the range of delicious options on the menu at Coquette.
Their traditional brasserie décor is quintessentially French, with tiled floors and sidewalk tables akin to those found in Paris.
The staff at Coquette are so lovely you'll wish they worked at every restaurant you visit.
The charcuterie board must be a gift from the culinary gods, with the types of cheeses and meats changing weekly.
Here, in this amazing French corner of Raleigh, you'll also try a tipple or two of tasty dessert wines.
18. O'Malley's Pub & Restaurant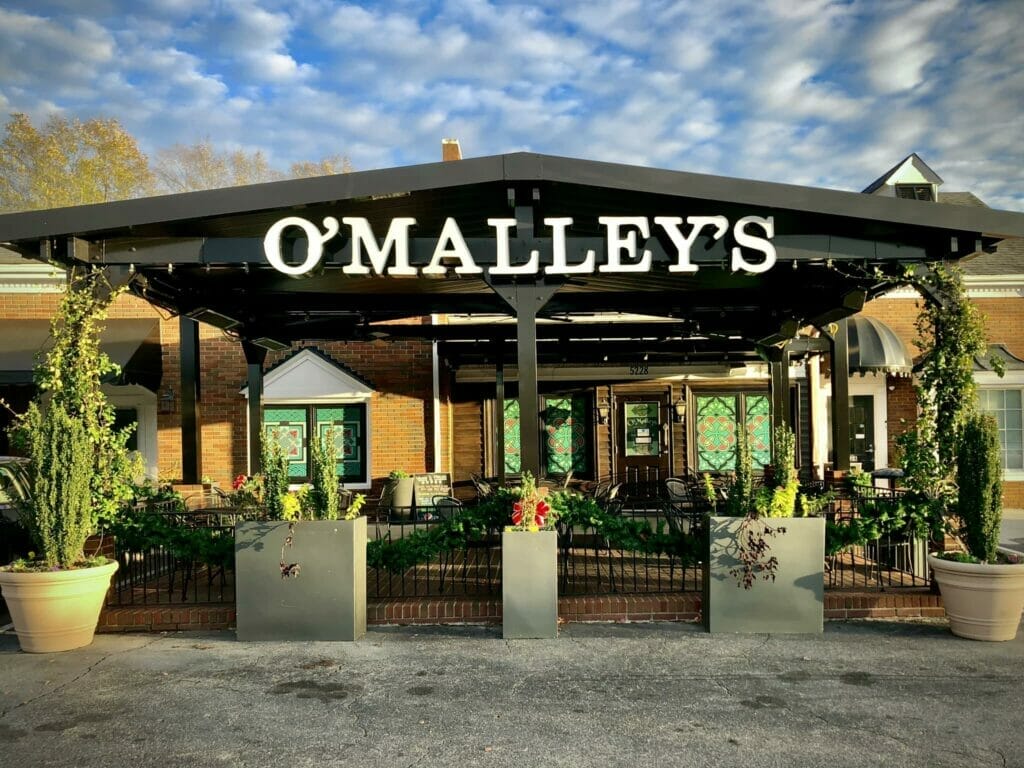 Everyone needs a classic Irish tavern on their to-go list, and in Raleigh this must-visit establishment is O'Malley's Pub & Restaurant.
An all-Irish outfit, this eatery offers typical pub food and up to 20 beers on tap – including the most Irish of all drinks, Guinness.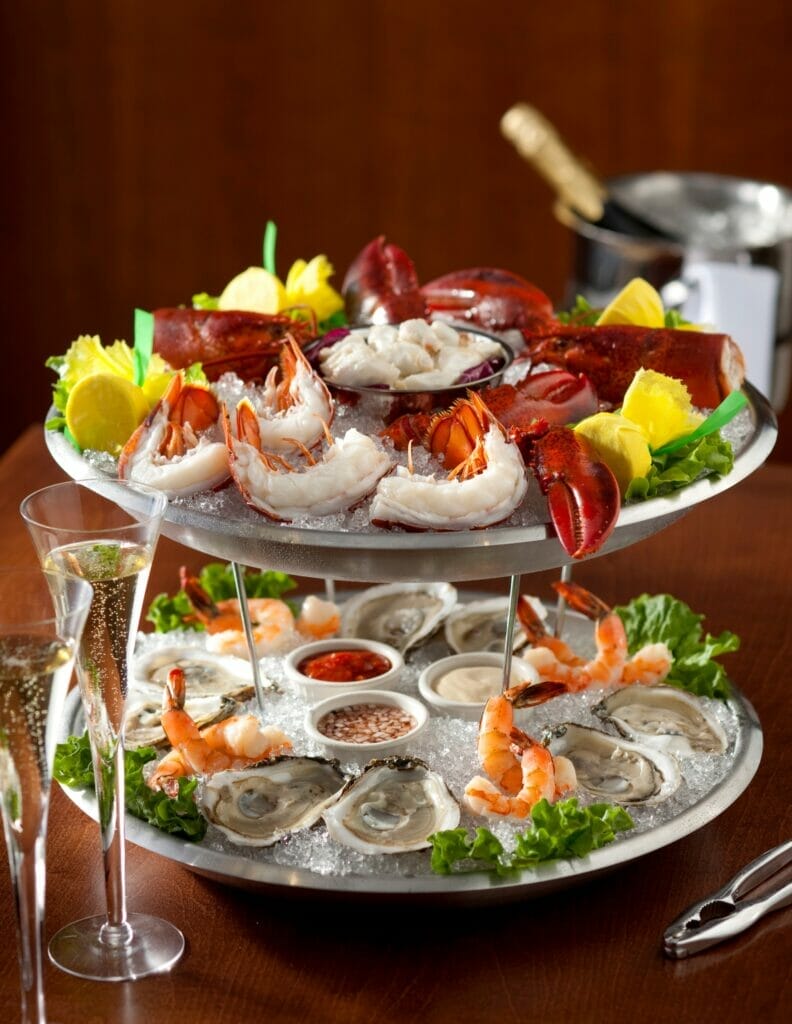 Chocolate espresso cake anyone?
Put your phones away as The Capital Grille takes you to food paradise for the night.
Looking at this eatery from the outside, you'll feel like you're about to enter a grand casino.
What you'll find inside will certainly make you feel like you've won big.
Lobster bisque, shrimp cocktail, calamari and salmon – it's all here.
Celebrating a birthday?
You're in luck!
If you let The Capital Grille know it's your birthday, they'll sprinkle the table with confetti.
That's just one of the small touches this restaurant has become so good at.
Hey foodies! Want more of our restaurant guides? Check these out!
Get the All-American Travel Secrets!
Don't miss out on America's hidden gems!