Oklahoma City, or OKC as it's known to its residents, is the capital of Oklahoma state.
It boasts several professional sports teams and has museums, festivals and shops to boot.
The food scene in this extraordinary American city is thriving, with exciting new restaurants entering the market every year.
From the eateries that have stood the test of time to the establishments that have recently emerged, OKC promises a taste of food heaven.
In this handy guide, we'll let you know about the 21 best restaurants in Oklahoma City.
This selection of diverse eateries will compliment your jam-packed itinerary of sightseeing and cultural experiences.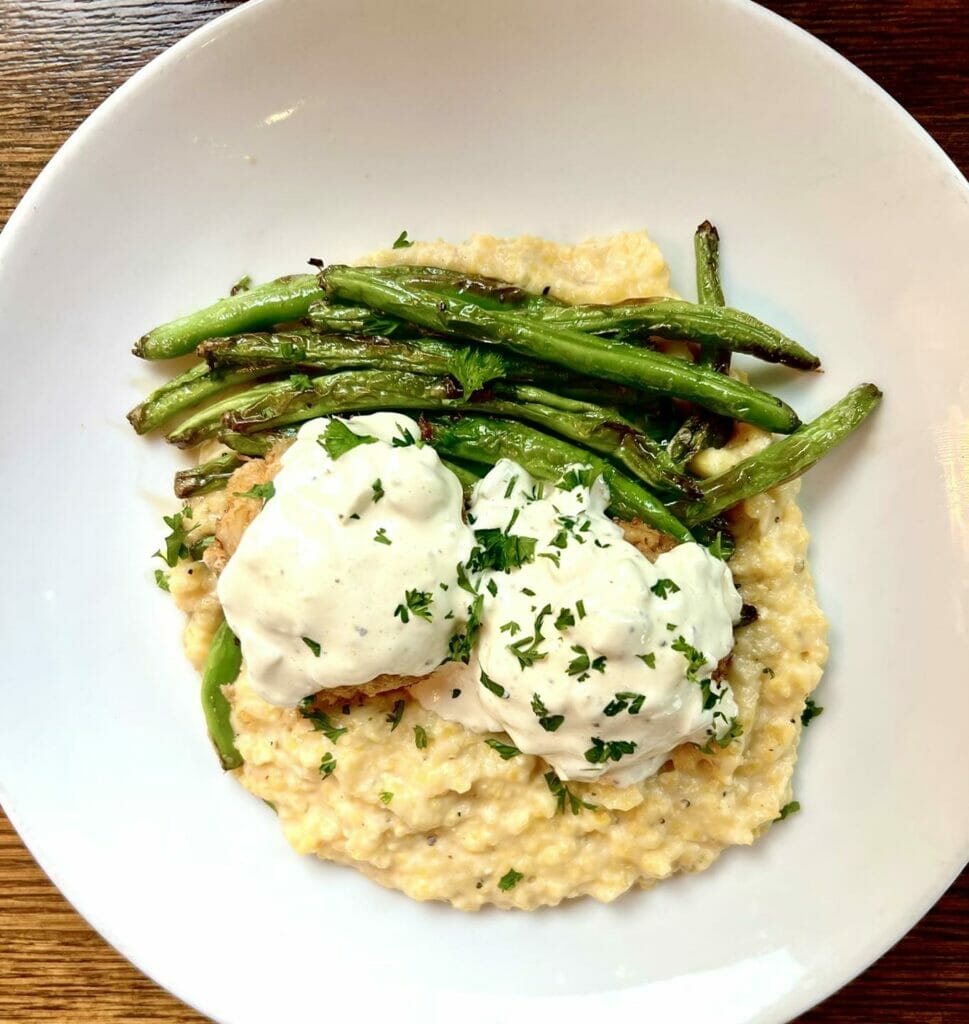 Home to seasonally-inspired food, stellar service, and a brilliant rooftop bar, Packard's offers a great social space that'll keep you coming back for more.
This dining experience is located in the old Packard car showroom and the rustic decor throughout the venue is a clear nod to this interesting history.
Guests can expect to find inventive twists on classic American cuisine, including burritos, croissants, and quiche.
For those eco-conscious diners looking to lower their meat consumption, we recommend the vegan elotes mezcla.
Delicious!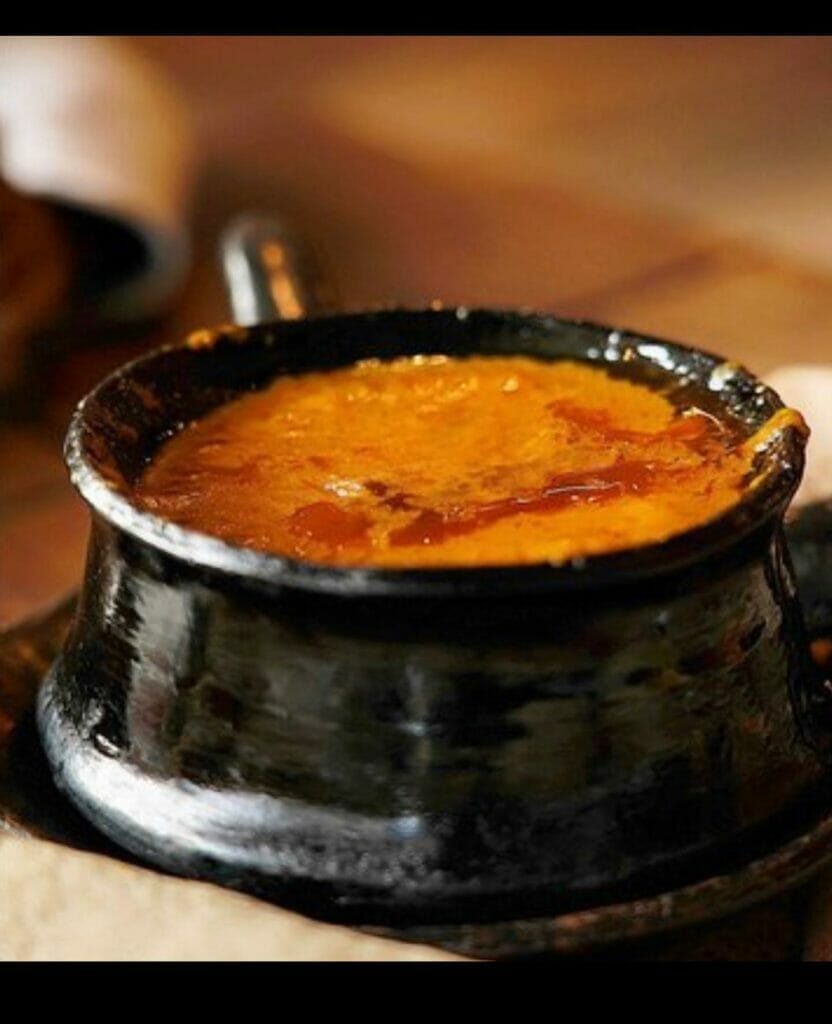 Tantalize your taste buds in this downtown eatery serving Ethiopian dishes.
This informal eatery is perfect for a quick bite to eat and offers tables for small and large parties.
The staff at Queen of Sheba Restaurant are excited to tell you about Ethiopian culture and are on-hand to explain this cuisine that's rarely sampled in the United States.
Our favorite plate is the Asa Tibbs – a delightful bringing together of fried fish, spice and rice. Every bite is mouth-wateringly good.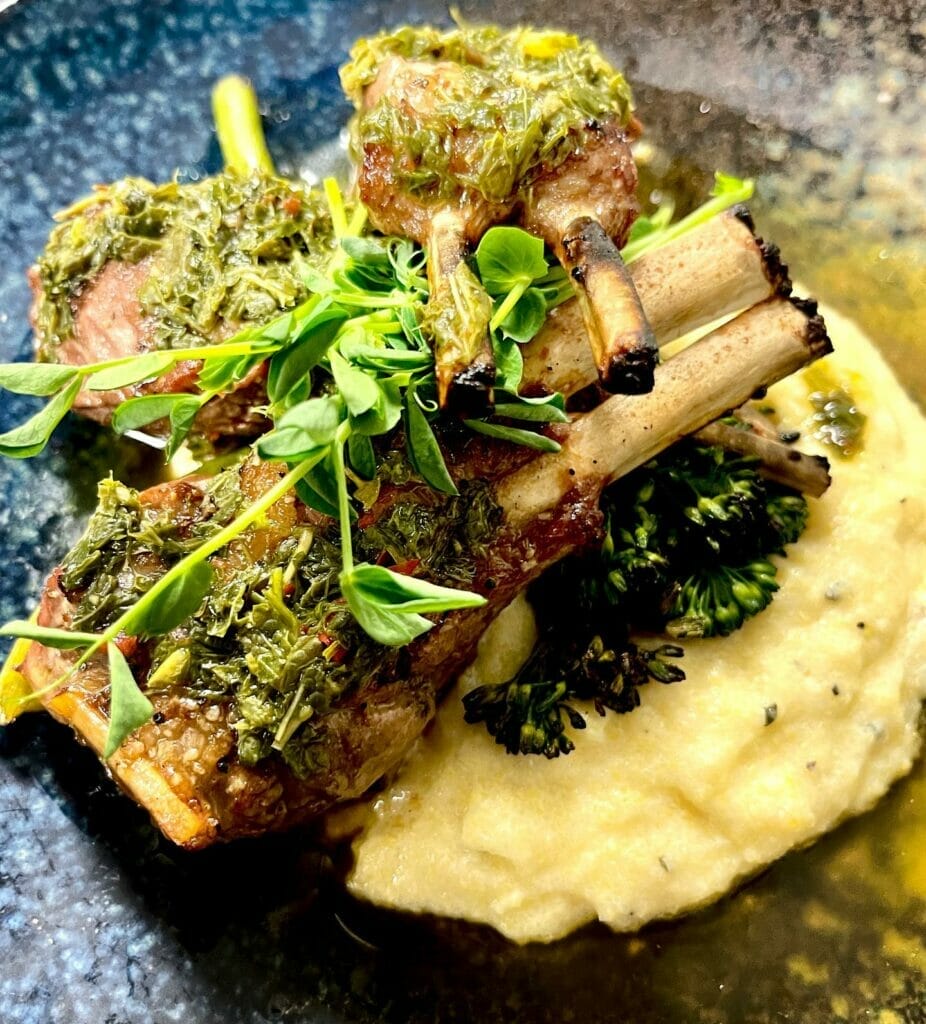 Patrono successfully builds on a rich history of great Italian food in North America.
At this sophisticated eatery you'll find Italian staple foods, including pastas and gelatos.
The food here isn't overly-complicated, which ensures the menu only contains reliable dishes.
One of Oklahoma City's best restaurants, Patrono is a romantic setting that's perfect for couples celebrating an anniversary together.
Do you love tasty European wine?
Then you're in luck!
Patrono has a vast Italian wine list which includes sweet and dry options.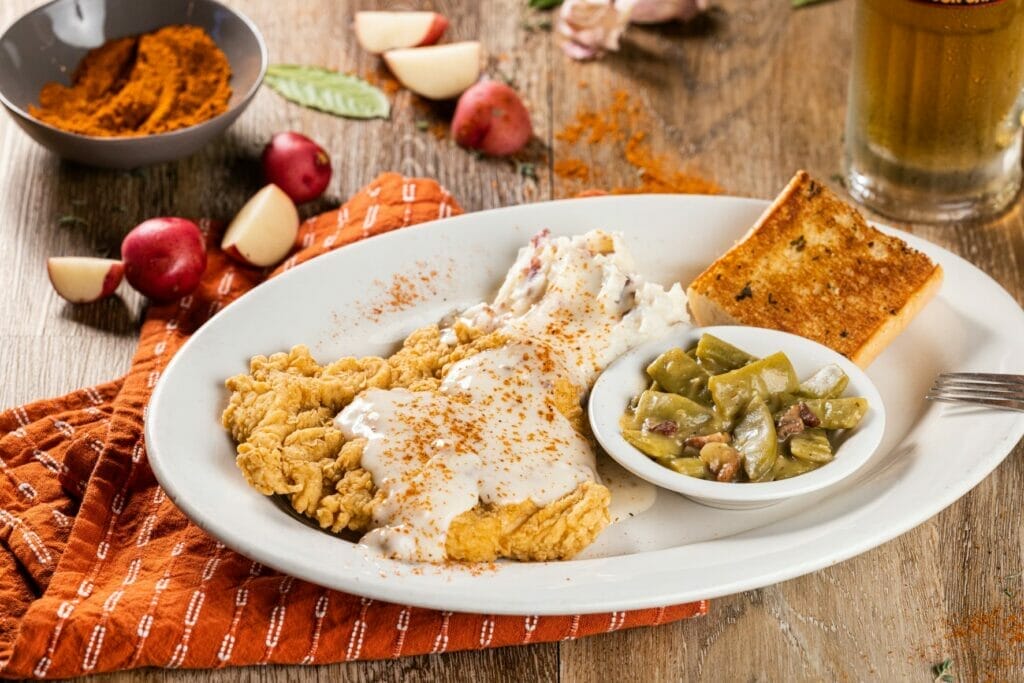 Everyone needs a Cajun restaurant on their to-go list, and Razzoo's Cajun Cafe fits the bill in OKC, Oklahoma.
Designed more like a bar than a café, this eatery is part of a small chain across Oklahoma, North Carolina and Texas.
At Razzoo's Cajun Cafe, you can dine on crawfish that's sold by the pound and order alcoholic drinks at very affordable prices.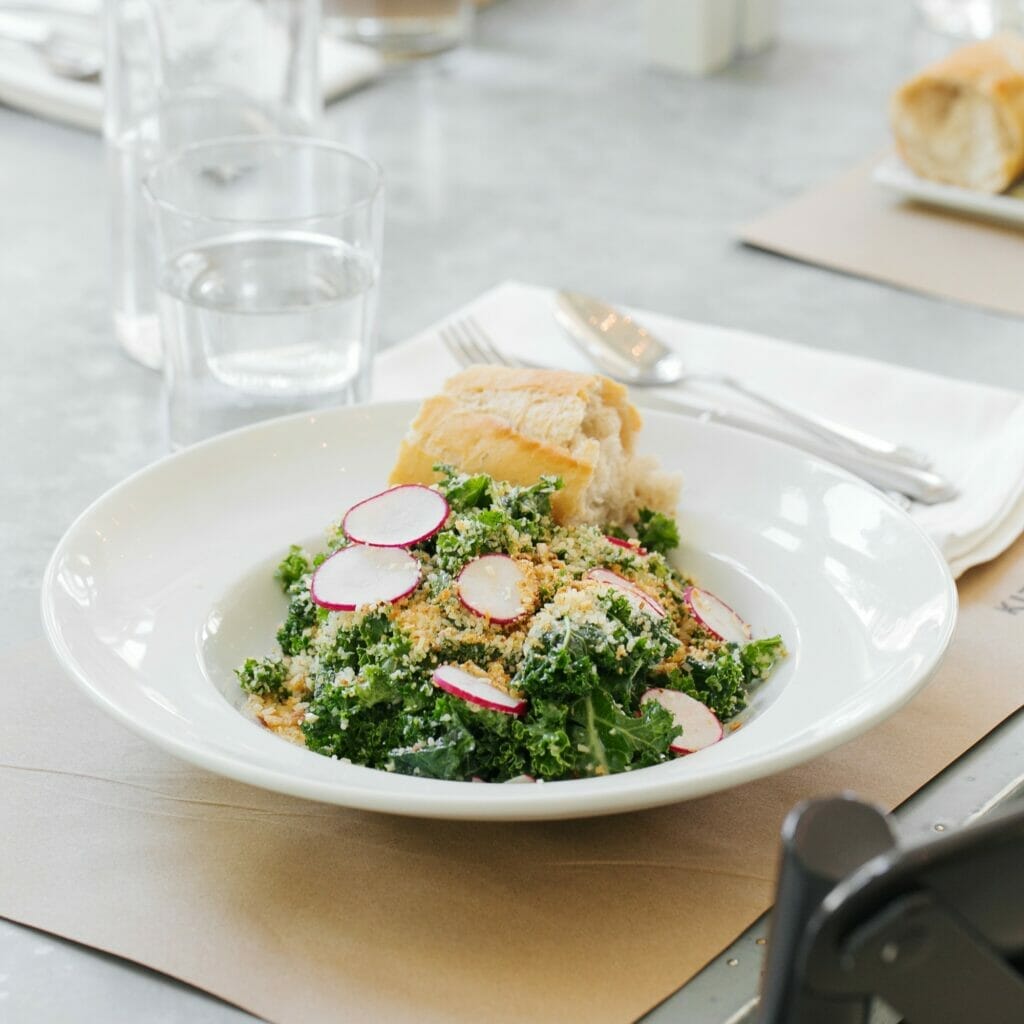 The numbers in Kitchen No. 324's name add up to 9, but this restaurant is a definite 10 out of 10.
This fashionable eatery in OKC is dedicated to providing remarkable hospitality alongside inventive plates.
The options on the menu here are elevated and every bite is a taste sensation.
Starters include the delectable poached pear salad, while the mains menu includes sweet potato sandwiches.
You'll be wanting to give your compliments to the chef after trying these.
At Kitchen No. 324, it's breakfast all day – with an extensive list of breakfast options, including eggs and ham, omelets and granola.
By stocking oat and almond milk, everyone in your traveling party can enjoy an after-dinner cup of joe.
Thanks Kitchen No. 324!
Looking for the best food in Oklahoma City?
There are many outlets to choose from, but for delicious Thai fare look no further than Thai Kitchen.
Thai Kitchen is a great establishment for those well-suited to a low-key, homey environment.
Don't let the small footprint and basic décor put you off their lengthy menu of scrumptious curries, stir-fries, and noodles.
Previous visitors to this eatery note how friendly the servers are – happy to discuss your allergies with you and customize their meals accordingly.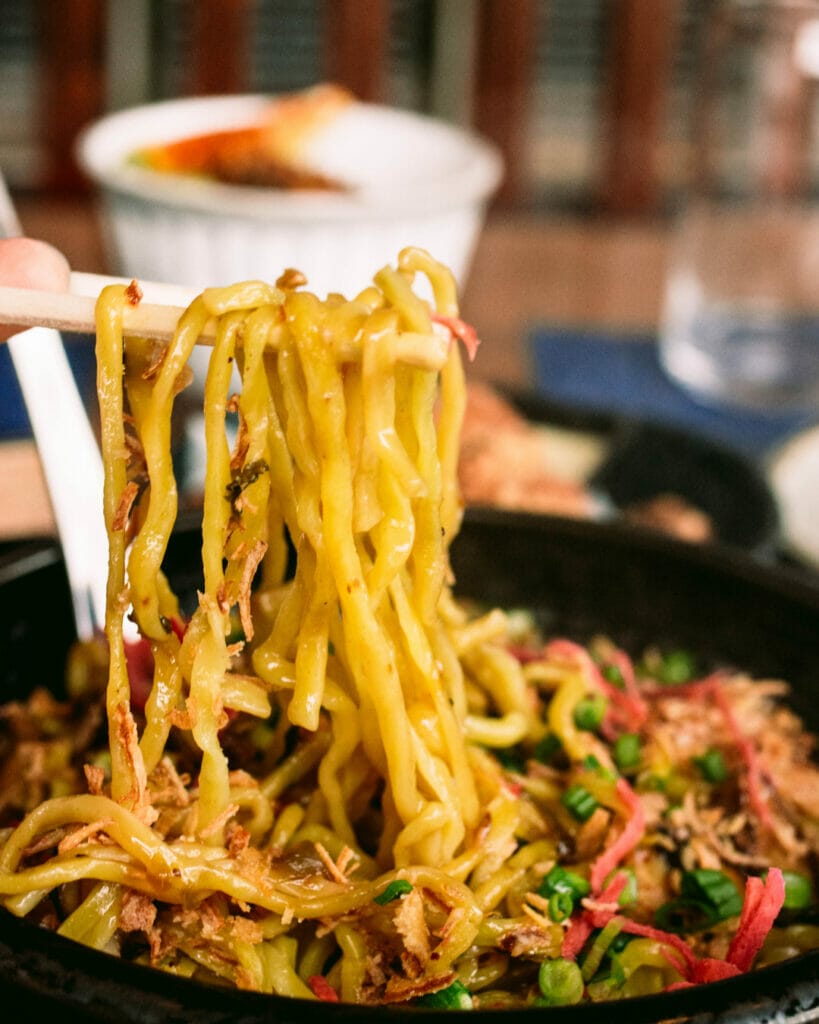 The infusion of flavors at Gorō Ramen is simply out-of-this-world, with meat and vegan options available to order.
You won't believe how good their ramen dishes are until you try them.
For dessert, why not go big and order a Japanese parfait?
There's no doubt in our minds that Gorō Ramen is one of the best restaurants in Oklahoma City.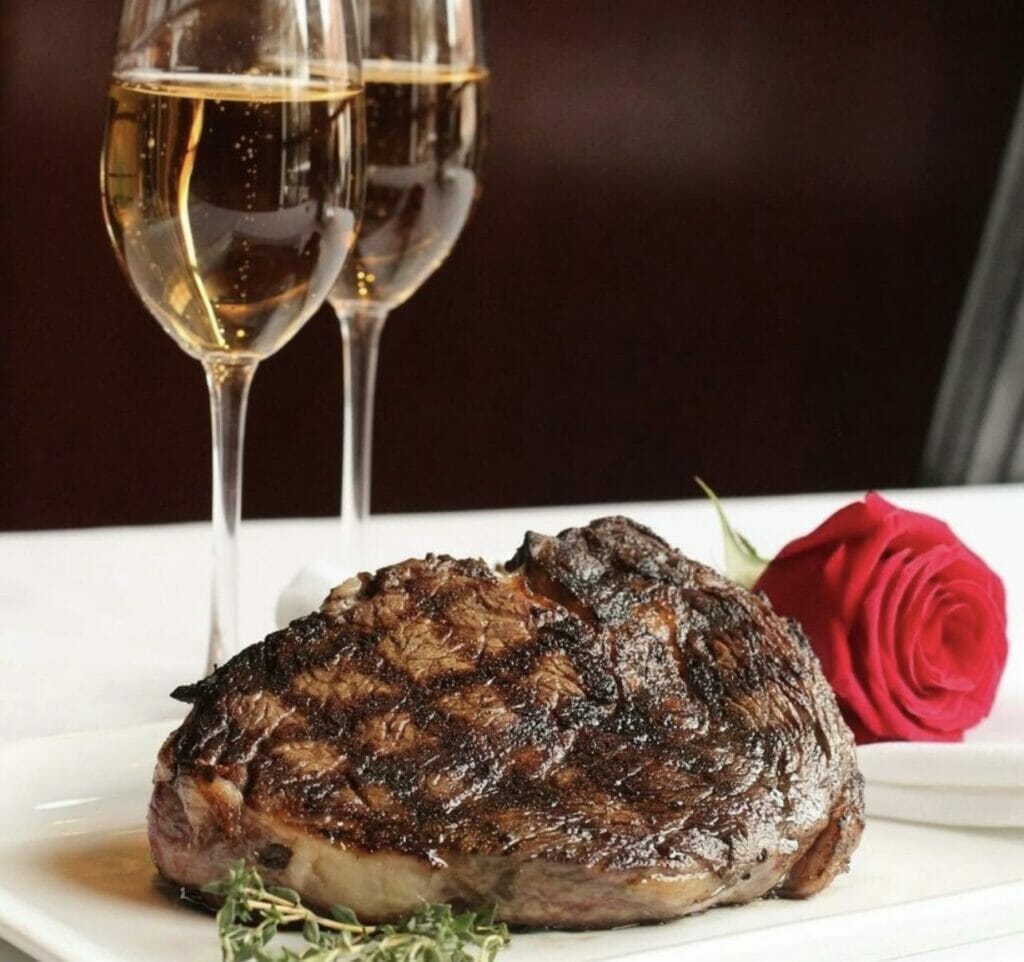 Wondering where to eat in OKC, Oklahoma?
Try Mickey Mantle's Steakhouse – an eatery serving succulent steaks and fresh seafood.
You'll find plenty of delicious options to dine on in this sophisticated restaurant.
Plus, fans of vintage wines will be happy to know they've got an extensive list of bottles from around the world
Uniquely, the menu at Mickey Mantle's Steakhouse is presented on an iPad and the walls are filled with baseball memorabilia.
This makes a lot of sense, given that Mickey Mantle's Steakhouse is a definite home run!
This food establishment doubles as a cigar bar, making it one of only a few places in Oklahoma City where you can smoke indoors.
If this concerns you, don't worry – they have a great ventilation system.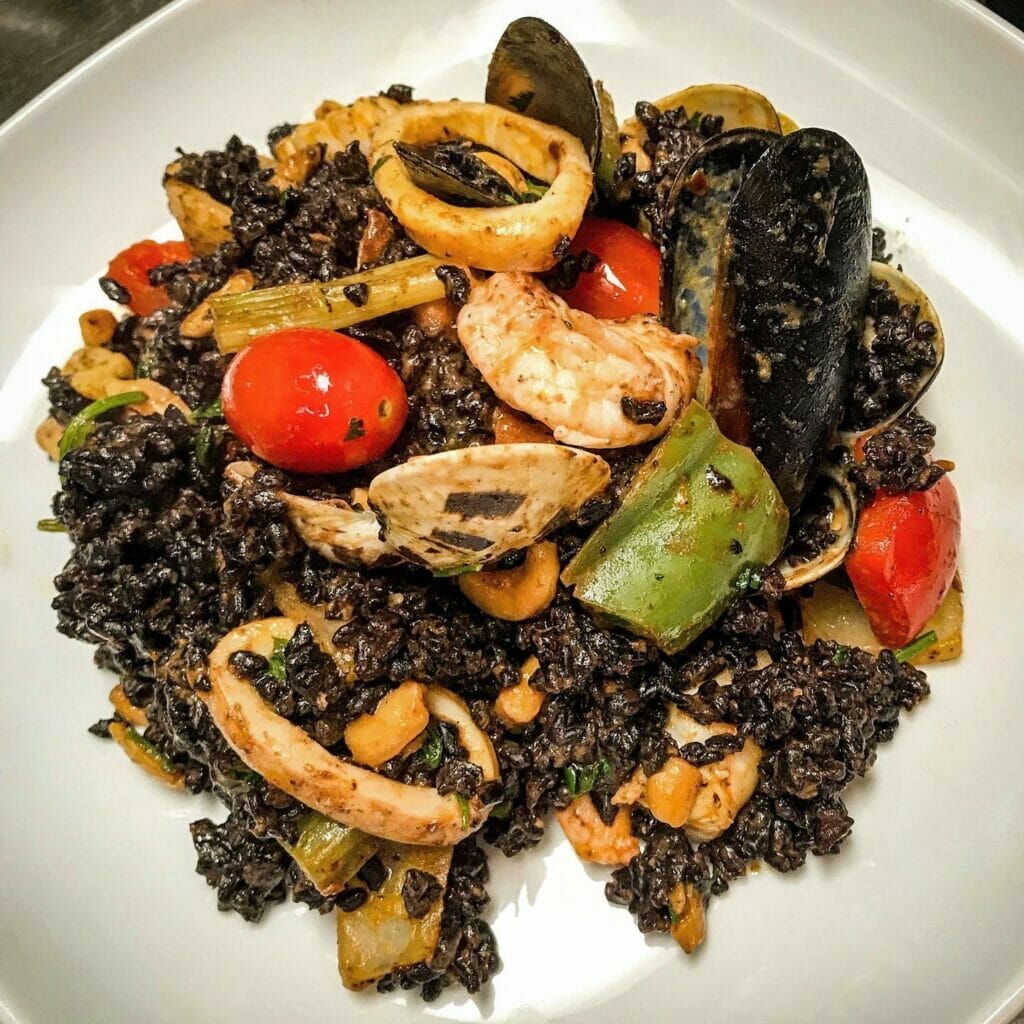 At Cafe DO Brasil, they aren't prepared to settle for just one region's food.
Instead, their menu has been based around five Brazilian regions, each offering food as tasty as the last.
As you enter the front door of Cafe DO Brasil you'll be struck by the mustard-yellow paint which supports the happy, lighthearted ambience in this venue.
The warm intimacy of this venue is immediately palpable and will greatly contribute to a memorable evening ahead.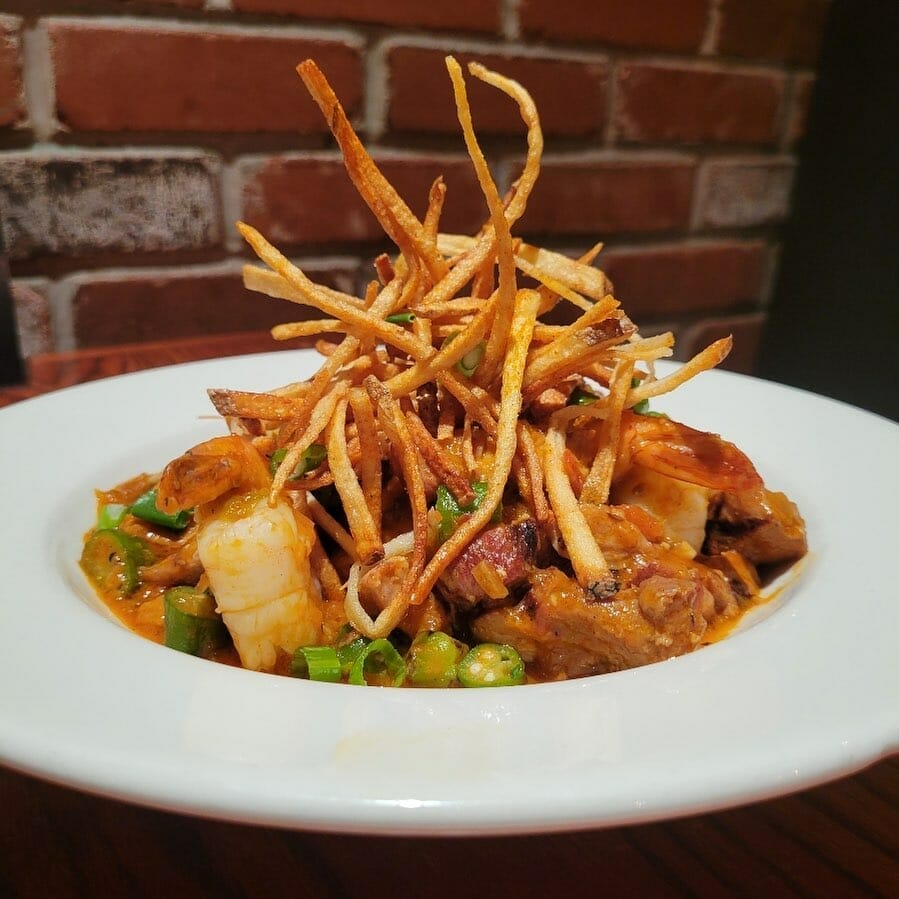 Those living in America's coastal towns have lots of great seafood restaurants on their doorstep, but why should they be the ones to have all the fun?
Bourbon St. Cafe brings the tastes of the sea inland to Oklahoma City.
You'll find plenty of southern delicacies here, including alligator.
If you've not tried alligator meat before, there's a first time for everything – and it won't disappoint.
Live music is provided at Bourbon St. Cafe by an in-house jazz band.
They can play new and old songs to serenade you as you look out onto the canal and tuck into delightful crab dip.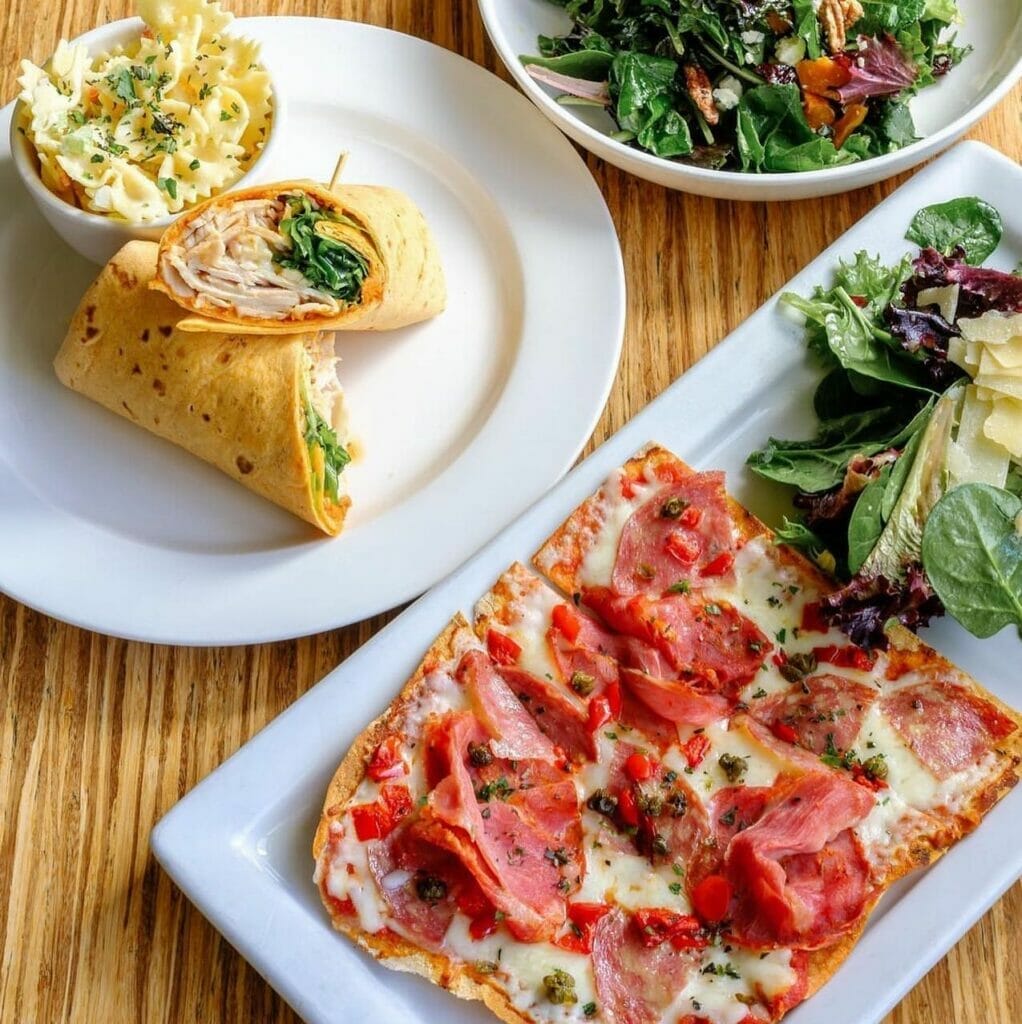 Oklahoma City has such a fantastic range of restaurants, and this one brings yummy Italian fare to the region.
The owner of this eatery was born in Rome and is passionate about creating authentic Italian plates you'll love.
Stella Modern Italian Cuisine centers around a wood-fired brick oven.
Having this as the central feature of the eatery means that diners can watch their pizza being made in front of their eyes.
Anyone for the wild mushroom pizza?
Get your taste buds tingling with excitement as you watch the chef combine enoki, maitake and beech mushrooms, gorgonzola, fontina, garlic oil and agrodolce drizzle to create the best pizza around.
Be warned though, you may never find another pizza this good again!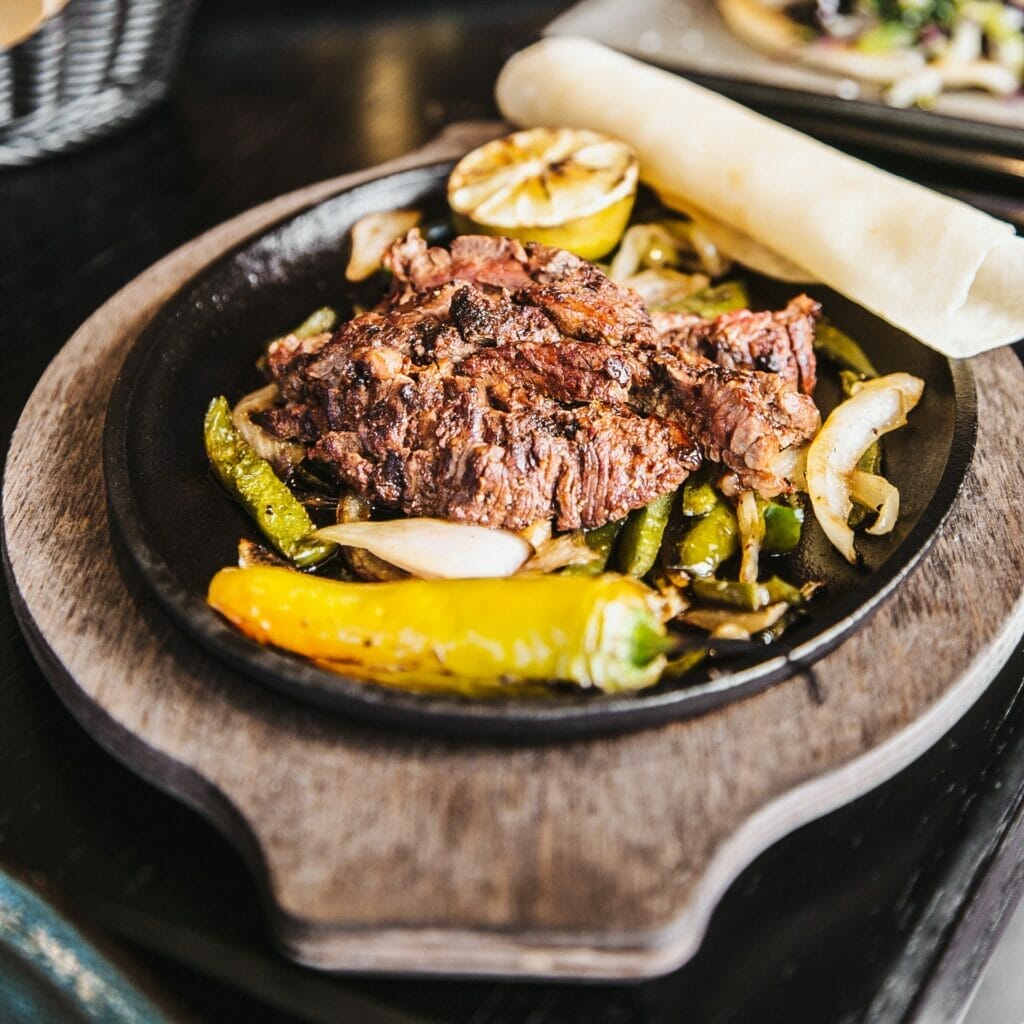 At Barrios Fine Mexican Dishes, tasty Mexican-inspired grub is their speciality.
With a trendy design, outdoor patio, and an immense range of slushie cocktails, you'll have an incredible night of sensory pleasures here.
From tacos to enchiladas, the menu at Barrios will make your Mexican dreams come true.
Our favorite dishes are the roasted chicken enchiladas and refried black beans.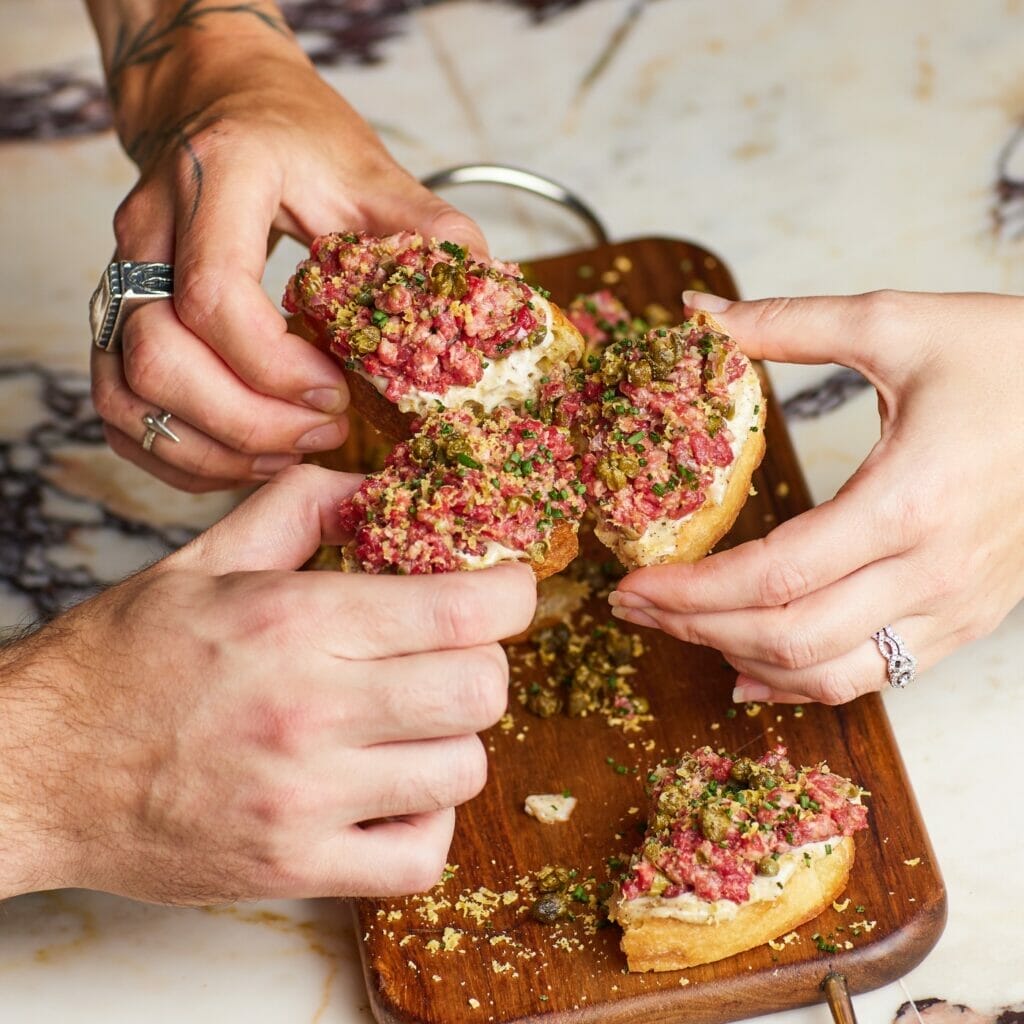 Mary Eddy's Dining Room was clearly built on a simple principle – to create a chilled-out social space where happy memories can be made over tasty food.
This eatery has breathed new life into an old factory, which explains the tall ceilings and grand pillars that create an airy, spacious environment.
Our food recommendation is the rabbit and dumplings, followed by a generous serving of flavorsome sorbet.
Their Penguin Mule cocktail comes in alcohol and alcohol-free variations, meaning that everyone can enjoy a night together sipping crafted cocktails.
Art-lovers, rejoice! Mary Eddy's Dining Room has an art gallery off to the side of the restaurant, which offers great talking points while you wait for your food to be delivered.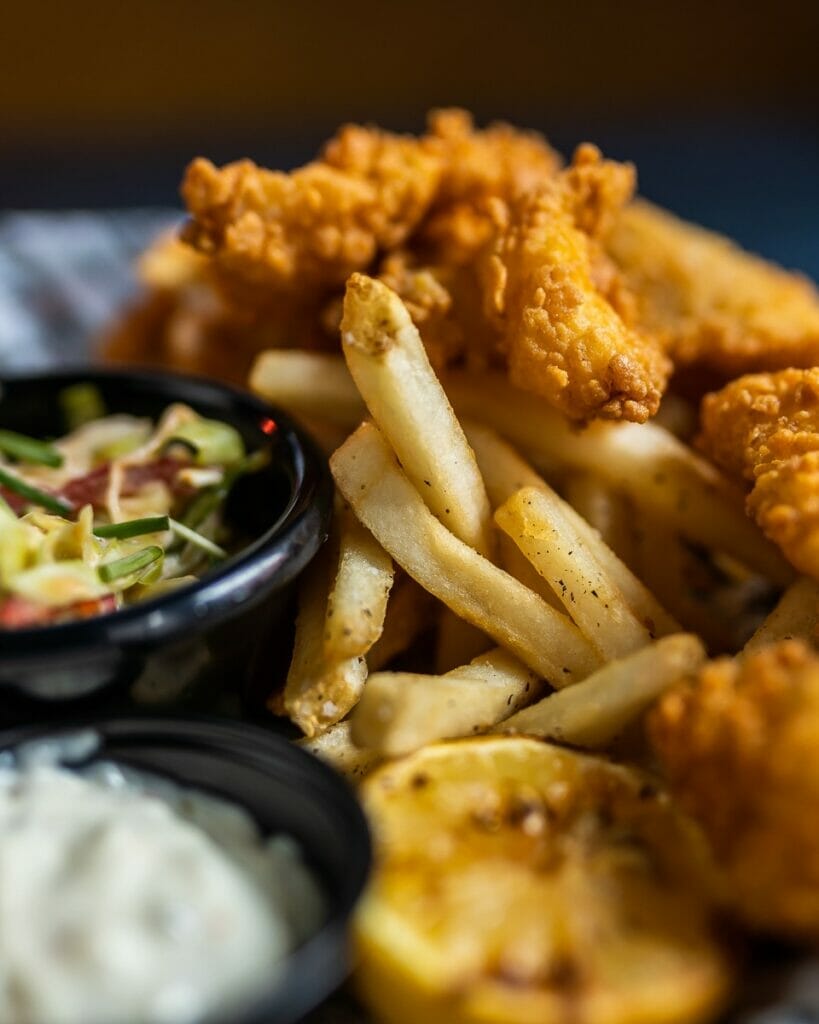 So it's your turn to pick the next date spot, but you can't find anywhere that gives you that romantic feeling you're looking for?
Enter, Rococo on Western.
This upscale eatery serves delicious American cuisine.
Navigating this chic space is easy and you can expect to be greeted as soon as you step through the front door.
Brick walls, fireplaces and comfy sofas successfully combine to create a cozy atmosphere that never feels cramped.
This really is one of the most romantic restaurants in all of Oklahoma City.
Tell the one you love how much they mean to you over a Peach Your Heart Out cocktail or three.
We're yet to find somewhere that serves lobster as good as Rococo on Western.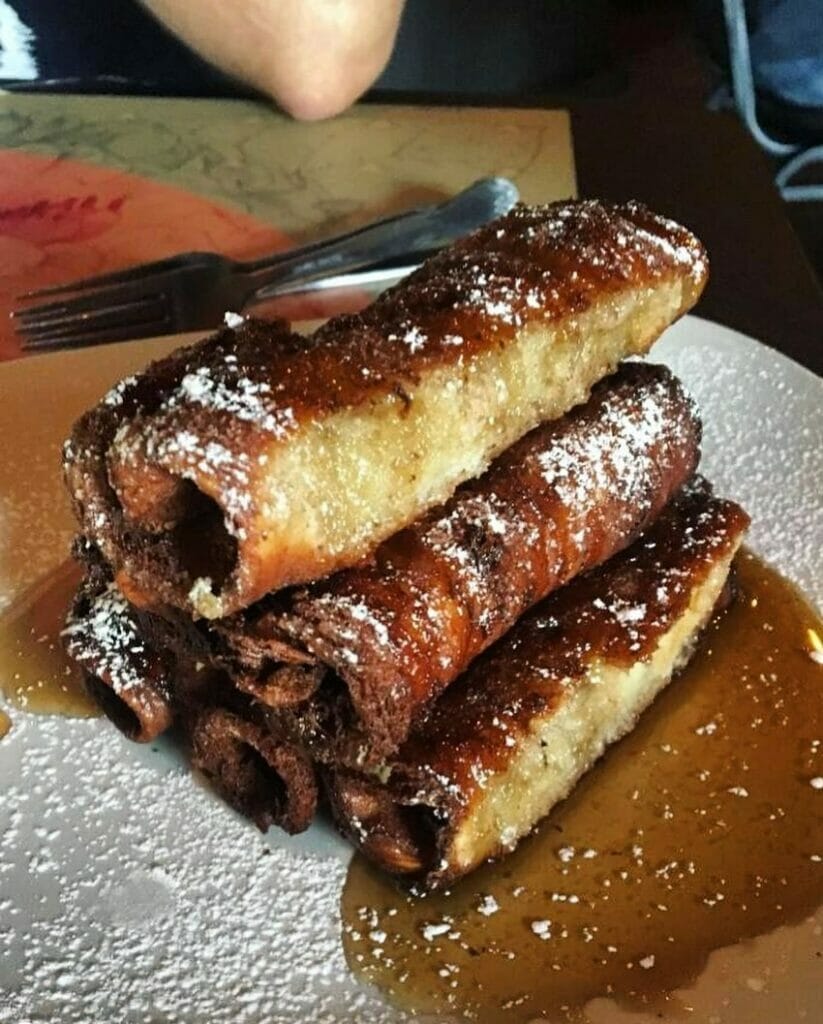 Unsure where to eat in Oklahoma City?
Perhaps one of the best Oklahoma City restaurants, this modern establishment serves up great portions, tasty beverages and outdoor seating.
Expect time to fly by here.
Guyutes emits a cool, youthful, and trendy vibe that's ideal for snappy dressers and hipsters.
However, despite its edgy atmosphere, the staff here are extremely inviting – welcoming everyone who loves craft beer and all-American food.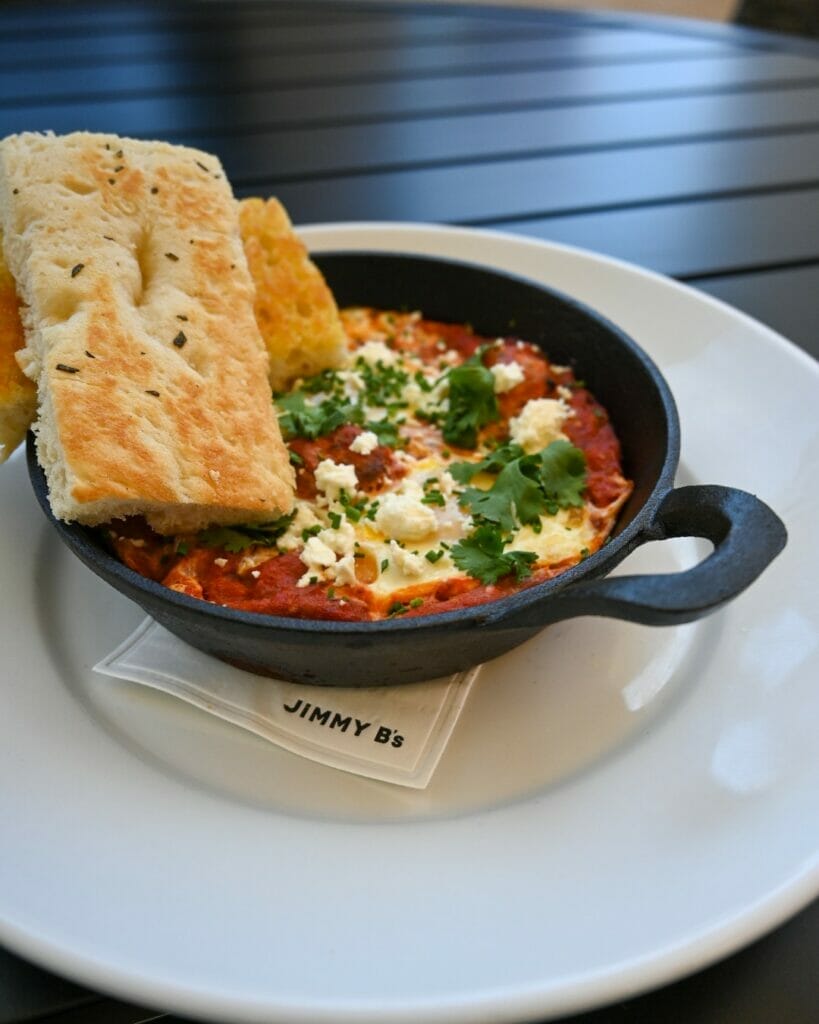 Jimmy B's Culinary + Crafted is at the forefront of innovative cocktail options.
I Beg Your Garden!
Don't worry, that's not us getting cross or a typo – it's the name of their best cocktail (Garden club vodka, carrot, apple, golden beet, mint, honey, and lime).
Jimmy B's Culinary + Krafted is a favorite among OKC locals, promising yummy food without the long wait.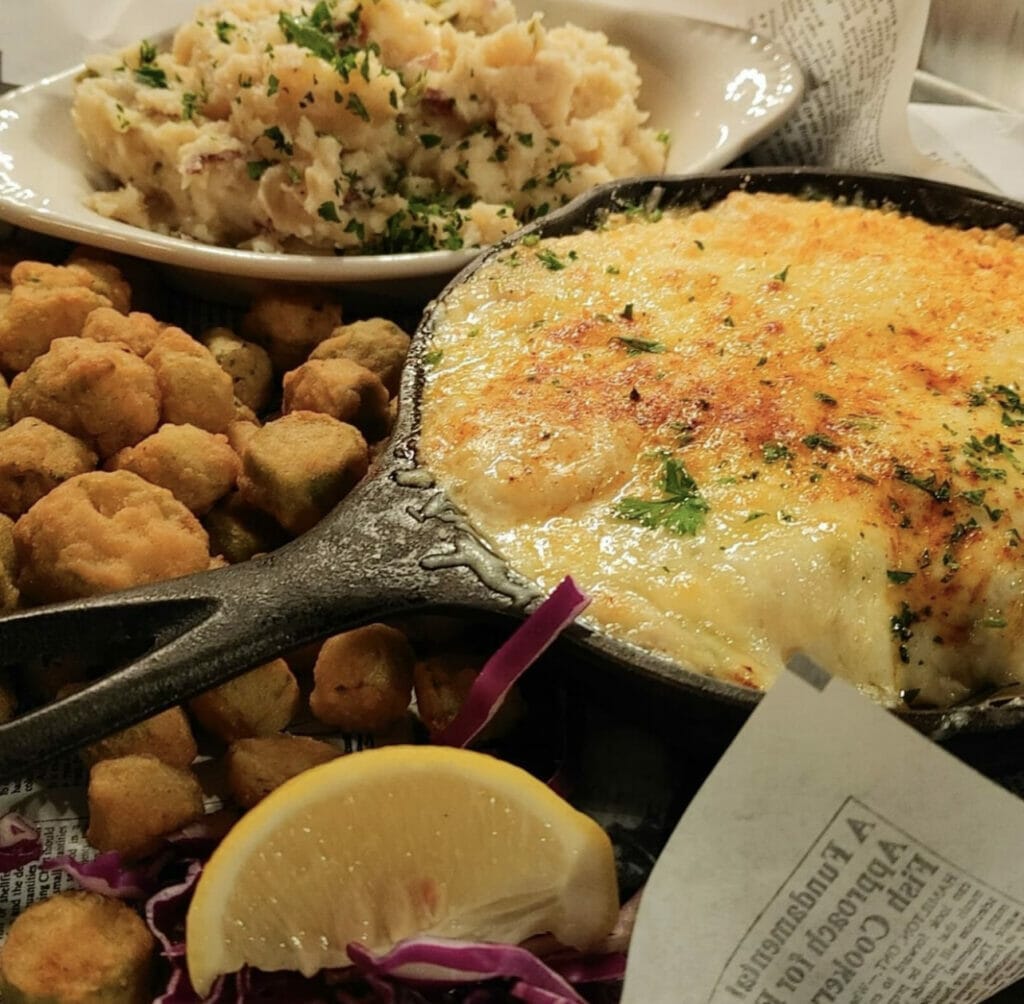 Feast on moreish crab as you're waited on by professional servers at Pearl's Crabtown.
This lively restaurant invites customers to relax for the afternoon on eclectic furniture in quirky surroundings.
For a unique Instagramable moment, we suggest you order their famous crab boils.
You'll watch with amazement as your food is poured right onto the paper-covered table in front of you.
Don't worry – it's meant to be served that way.
No knives and forks needed here!
With a kids menu available, Pearl's Crabtown is one of the best family restaurants in Oklahoma City.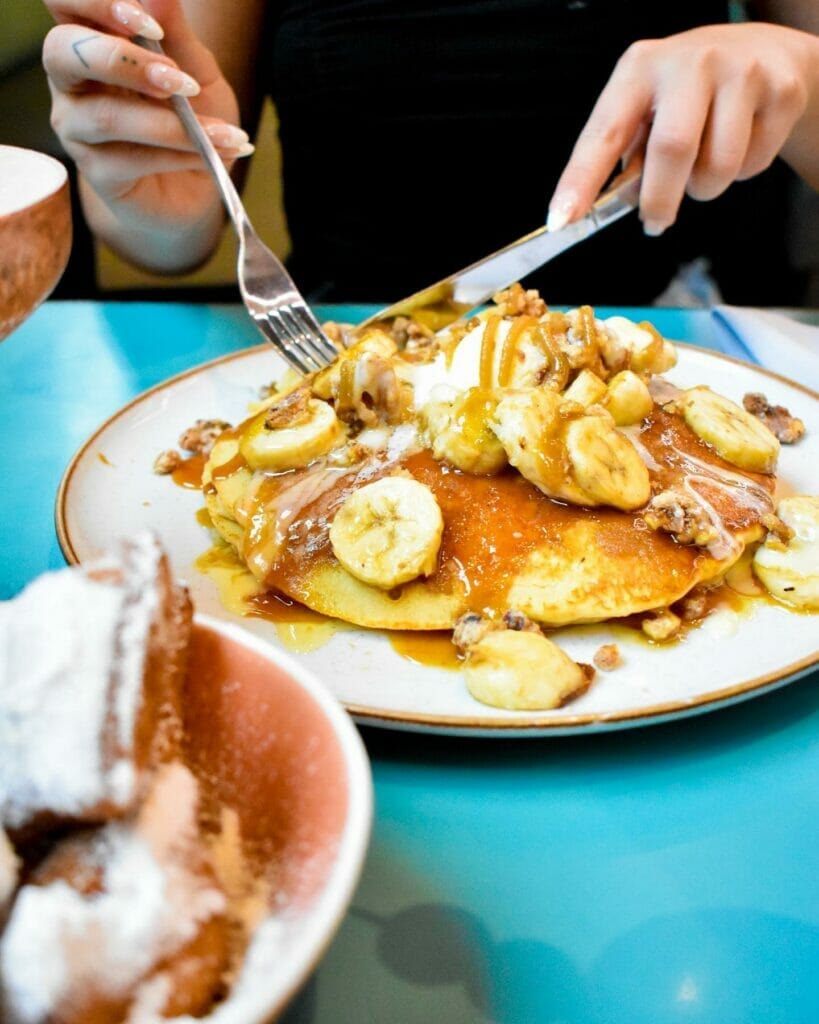 One of only a few breakfast-only diners in OKC, this spacious venue serves everything from orange-glazed croissants to orange juice.
Food is presented to perfection and is guaranteed to make you feel full.
For best value-for-money, we recommend the pancake flight – a choice of three delicious pancakes in a stack for just $14.
For those struggling to get a start on the day's tasks, their coffee cocktails are certain to get you energized and moving.
Brick and wood dominate this industrial-style eatery in the heart of Oklahoma City.
Whiskey Cake Kitchen & Bar proudly serves farm-to-table dishes, craft beers and – of course – whiskey.
What happens if you put sticky toffee cake, bourbon anglaise, spiced pecans and vanilla whipped cream together in a bowl?
Find out by ordering the namesake Whiskey Cake dessert. It's not to be missed!
The French saying 'un bon repas doit commencer par la faim' translates to 'a good meal starts with hunger'.
Do as the French do and adopt this attitude before visiting this quaint eatery.
Avoid snacking throughout the afternoon, so you can arrive at La Baguette Bistro feeling hungry.
That way, you'll have plenty of room for delicious French fare including baked brie, linguine bolognese and rainbow trout.
Quand le vin est tiré, il faut le boire (when the wine is poured, it must be drunk).
La Baguette Bistro has curated an extensive list of decadent wines to keep you laughing together long into the night.
You'll also find a wine shop within the bistro, meaning you can carry on the celebrations at home.
21. The Cheesecake Factory
While we tend to favor small, local restaurants for their unique culinary twists, there are a couple of large chains we just can't resist.
The Cheesecake Factory is one such eatery.
Serving everything you could desire, guests can expect to find steak, pizza, pasta, sandwiches, fish and – most importantly – cheesecakes.
They sell more cheesecakes here than there are days of the month!
Hey foodies! Want more of our restaurant guides? Check these out!
Get the All-American Travel Secrets!
Don't miss out on America's hidden gems!