Norfolk, Virginia, is a small city with a big heart.
Spend your days exploring the historic sites, Battleship Wisconsin or touring the harbor on a 19th-century riverboat.
But all the sightseeing is going to stir up an appetite.
Luckily, Norfolk has enough restaurants to please the most discerning of diners.
From classic BBQ to local fresh seafood, here is our pick of the best restaurants in Norfolk, Virginia.
Hey! Looking for more fun Virginia guides? Check these out!
Getting around Norfolk
Don't forget that it's much easier to see Norfolk by car so you can get around on your own.
Rental cars are perfect if you're flying into the state.
We recommend using Discover Cars price comparison to find the cheapest deals.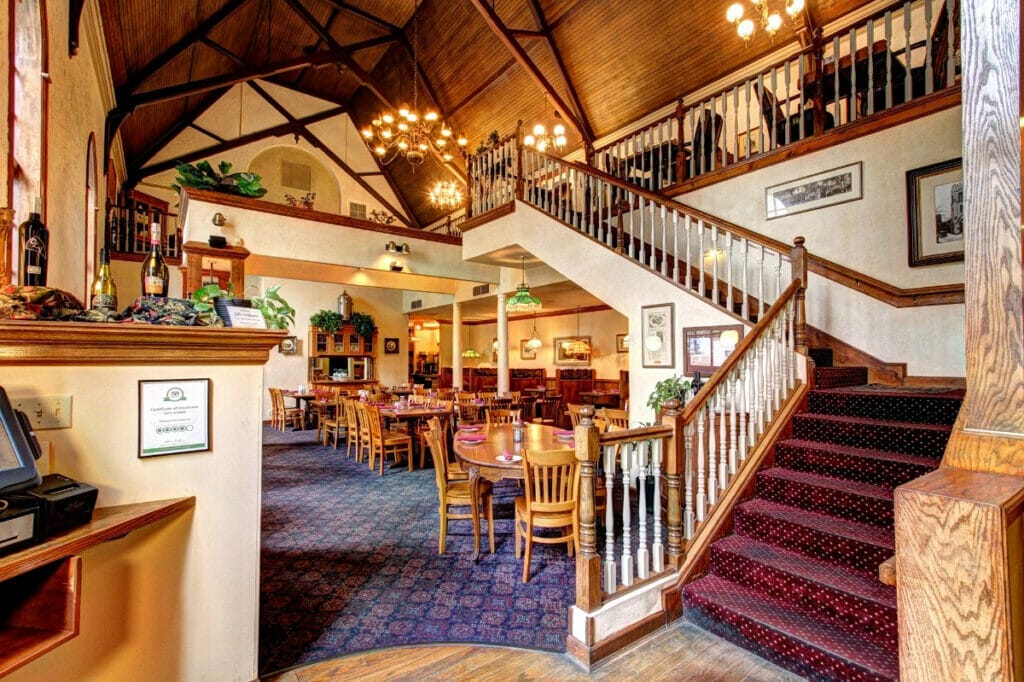 If these walls could talk, we're sure they'd be singing hymns – or at least saying a prayer or two with the people making merry at Freemason Abbey Restaurant!
Housed in a 149-year-old church, this restaurant in Downtown Norfolk now has an elegant tavern feel.
It's a great place for a family celebration, with a varied menu and an atmosphere that strikes the perfect balance between sophisticated and casual – you won't feel underdressed and will enjoy a special meal.
Both the steak and seafood selections are impressive.
Try the She Crab Soup, it's deservedly won awards!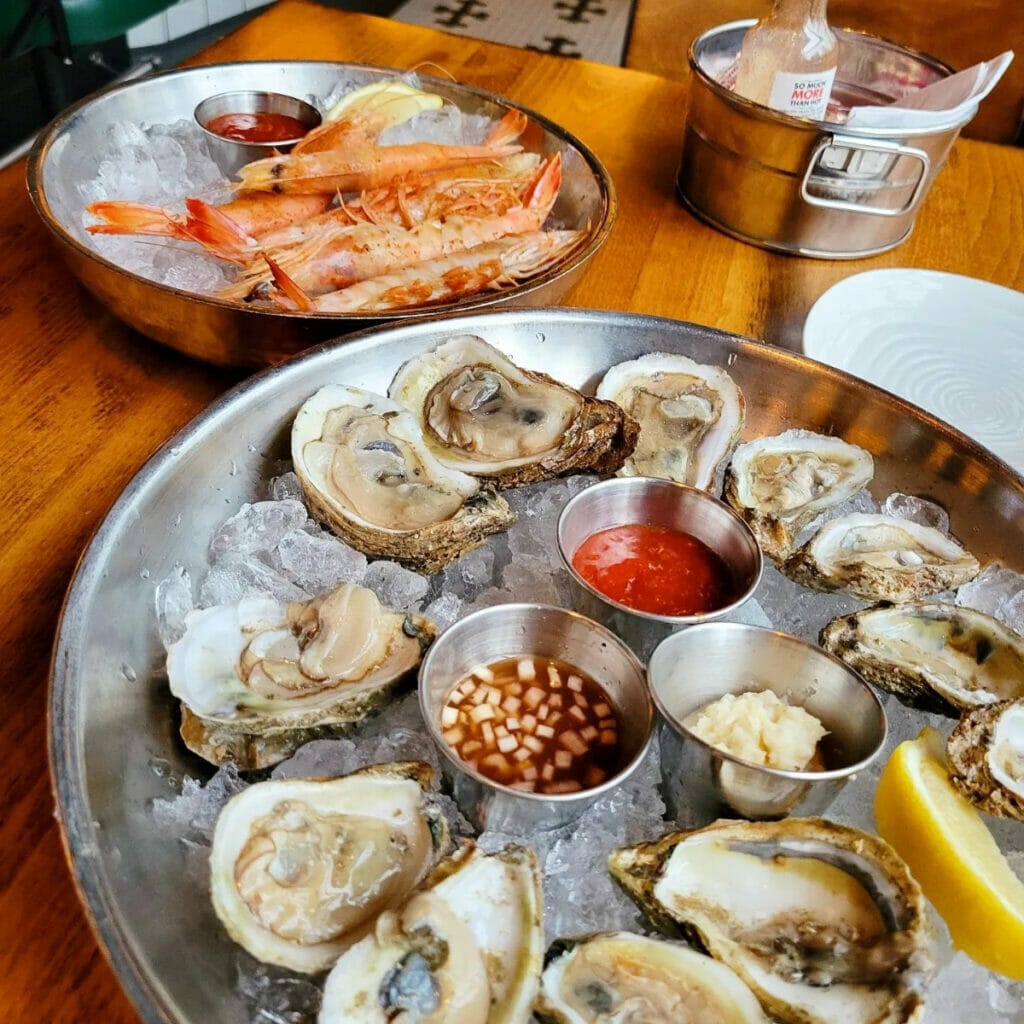 While we're looking at Downtown Norfolk restaurants, we have to mention Saltine.
If you want to eat seafood like a local this is the place to do it.
Everything is locally sourced, and the concept of 'sea to table' is perfectly displayed in their raw bar.
Industrial sophistication is the name of the game in Saltine – enjoy the atmospheric lighting and elegant setting while you indulge in some fine dining.
Saltine is renowned for its excellent service, with servers proving themselves helpful, knowledgeable and very pleased to offer their recommendations for the best dishes on the menu.
You can't beat inside knowledge!
Try the oysters in season, and on the side, if you drink, a Dirty Martini will go down a treat!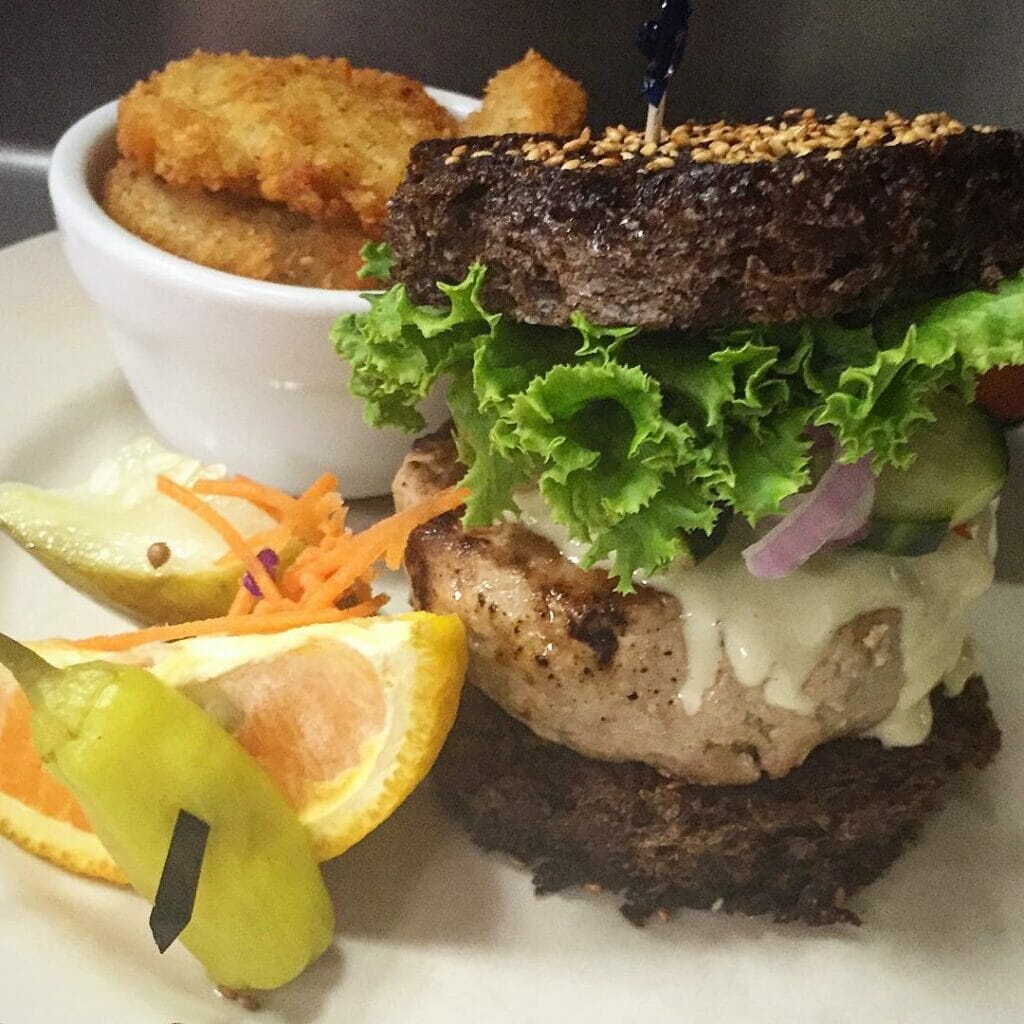 From fine dining to a casual classic, the No Frill Bar & Grill doesn't shy away from its humble nature.
However, if you're going to go classic it better be good and No Frill delivers every time!
Based in the historic Ghent district, come here for high-quality American comfort food: meatloaf, ribs, and Cuban sandwiches sit alongside soft-shell crab, blackened salmon and grits!
The casual vibe, family-friendly atmosphere, and big and affordable portions make this an ideal choice if you're dining as a family.
If you're looking for the best food in Norfolk – American style, then this is the place for you!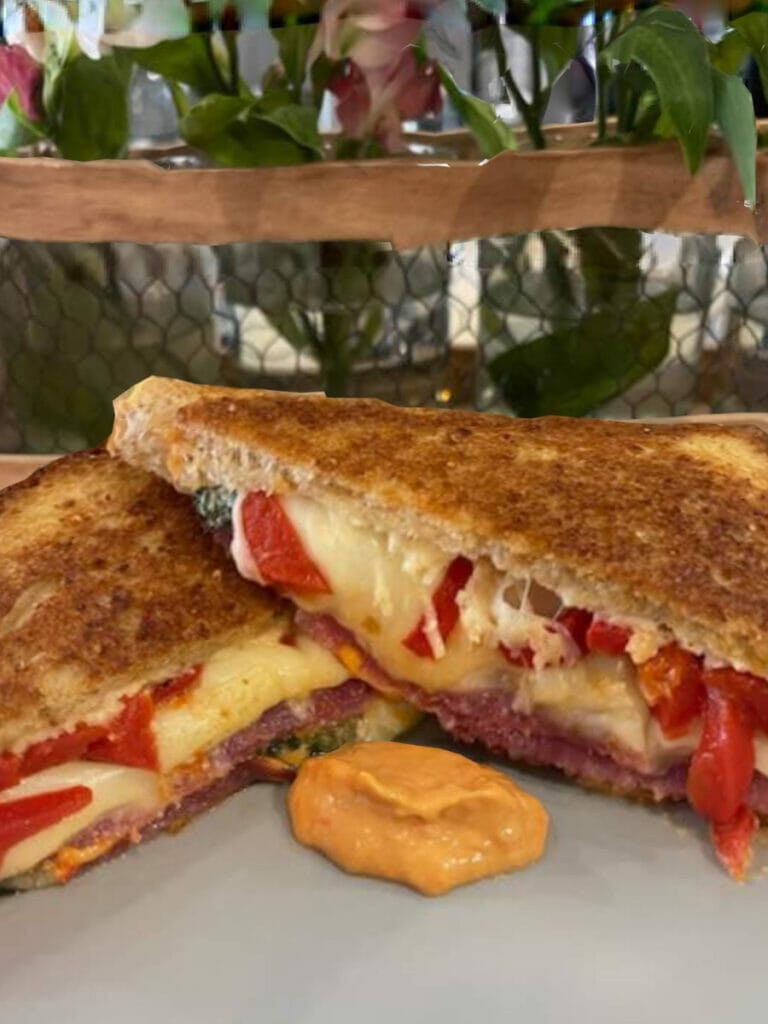 No prizes for guessing what they serve here!
Come to The Grilled Cheese Bistro and realize all your cheesiest food fantasies and one of the best restaurants in Norfolk, Virginia.
From the classic Dreamin' of Reuben to the truly indulgent Hangover (black truffle mac & cheese and cheddar), via the international Fall For Giuseppe (cinnamon Moscato poached pears, prosciutto, basil, honey, mozzarella and fontina), there is something on this menu for everyone.
Unless you don't like cheese, in which case this may not be the place for you.
Though no doubt they would be happy to make you a grilled cheese without the cheese
Vegan or gluten-free?
No worries, vegan cheese and gluten-free bread are available on request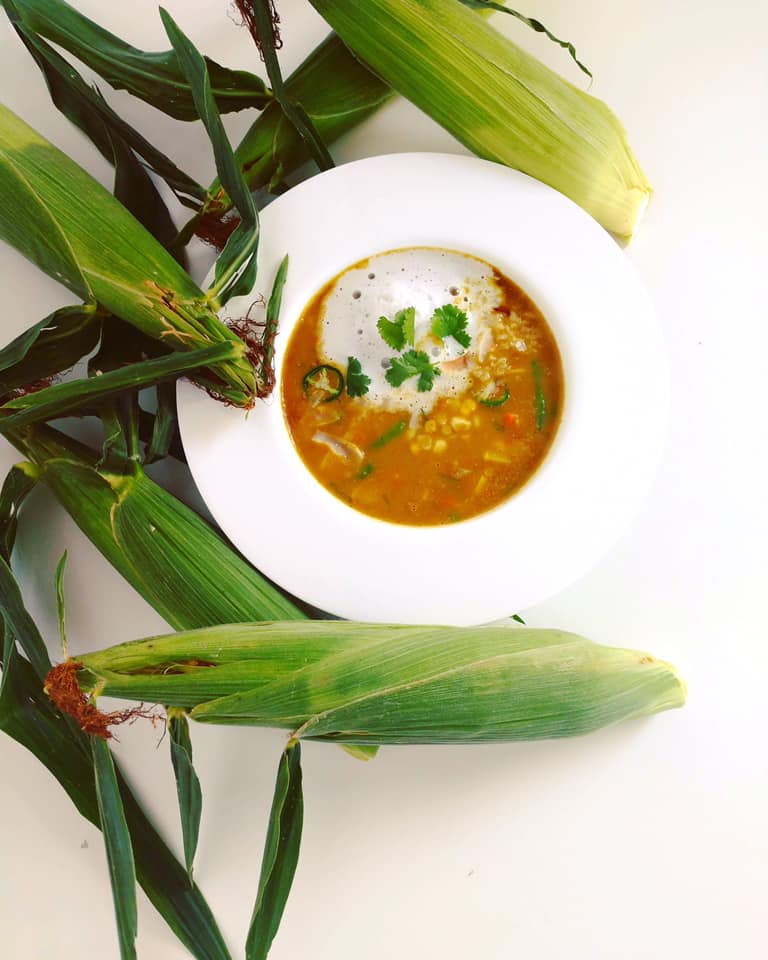 Let's step it up a notch to fancy with Chartreuse Bistro, a French-inspired dining experience, and one of Norfolk's best restaurants.
The menu changes daily here, with a focus on locally sourced and organic produce where possible.
So, the seafood you're eating was probably sourced from the Chesapeake Bay!
If you're after a big menu with dishes to please every palate, this probably isn't your place.
But don't let that put you off; the menu may be small, but it's perfectly formed – and absolutely delicious!
Before you visit, check Chartreuse's Facebook page for a sneak preview of the day's menu!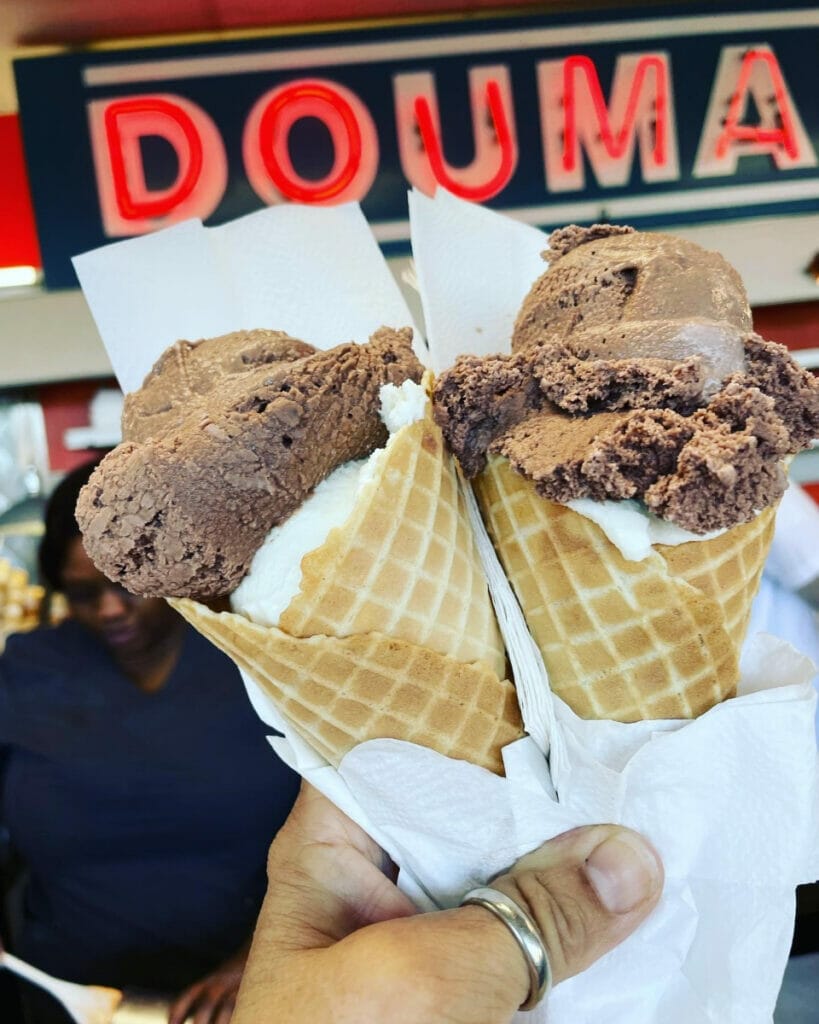 Who's ready for ice cream?
Well, if you're in Norfolk, Doumar's is the place to get it!
The legend goes that the first ever ice cream cone was created by Abe Doumar back in 1905 at Coney Island, NY.
That same iron waffle machine is still used to hand roll the waffle cones that Doumar's is famous for!
Try the handmade butter pecan ice cream in your hand-rolled cone, for a truly traditional ice cream experience!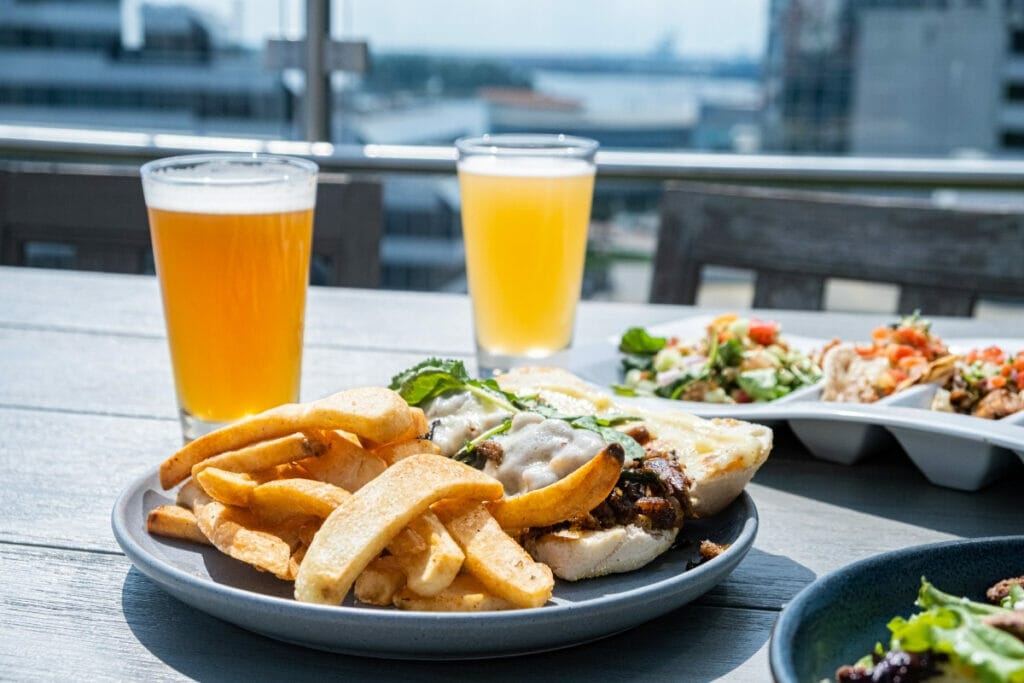 For dinner (or lunch, or brunch!) with a view, look no further than Grain and its rooftop beer garden that looks out onto the Elizabeth River.
With an awesome selection of over 100 craft beers available, you can relax with a brew and a view at one of the best restaurants in Norfolk, Virginia.
The lunch and dinner menus provide all your usual classic bar dishes, from salads to burgers, but visit on a weekend day and enjoy the all you can eat brunch buffet.
Head down on a Sunday from 11 am and experience a tasty brunch with live music!
This is a staple Norfolk institution and with good reason!
A frequent flyer on lists of best places to eat in Norfolk (a bit like this one!), Handsome Biscuit is the place to get a sandwich in the city.
These sandwiches are available on a bun or a biscuit – go for the biscuits; they're made from sweet potato, and seeing as it's in the name it would be rude not to!
There are veggie options, plus a naughty PB & J sweet treat, but for carnivores, the fried chicken sandwiches are where it's at.
The Nashville, a spicy favorite comes with hot sauce and pickles.
Or try the Chicken Classic, with cheese, lettuce, pickled tomato and HB Comeback sauce.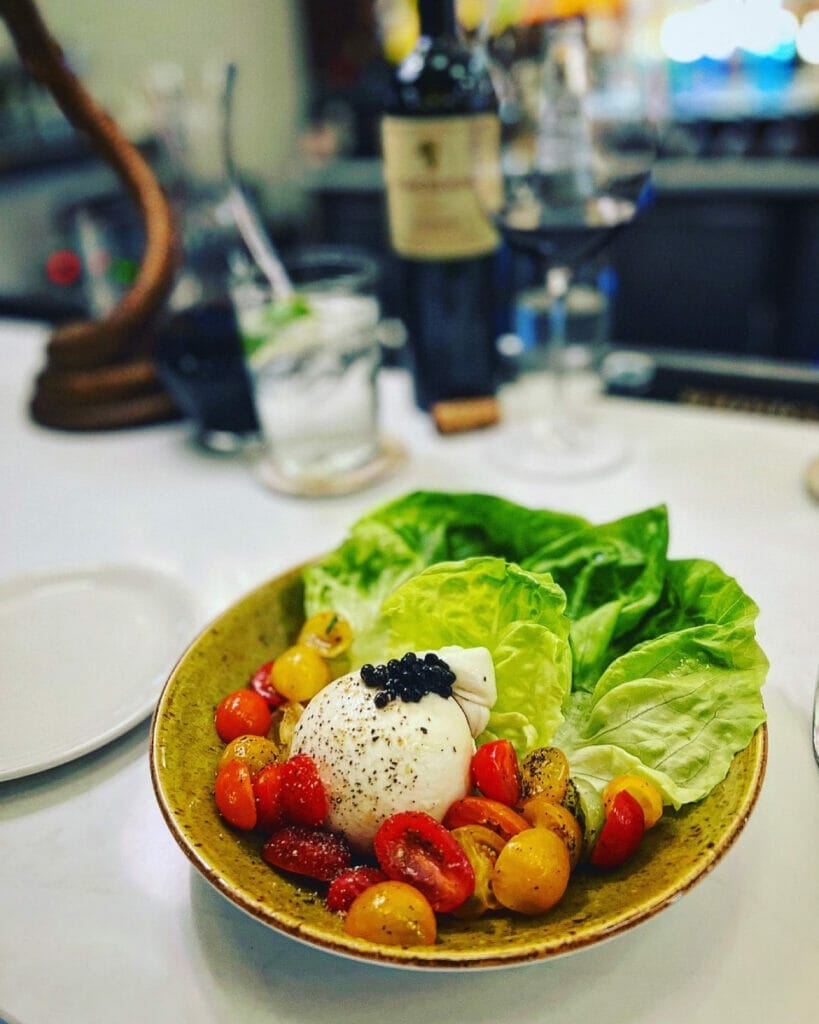 Every foodie has to have a great Italian in their little black book, and in Norfolk Luce is the place to beat.
Serving up classic Italian cuisine with a modern twist, Luce offers delicious food inspired by all the different Italian regions.
It's a small restaurant, so if you're a party or want to be sure of a table, make sure you book in advance.
Try the Rig and Goose, rigatoni with a Grey Goose vodka, tomato, shallot and leek passata.
Or if you're craving something meaty, have the wild boar ragu!
The cocktails are pretty divine too, and combined with the extensive food menu will keep you coming back time and time again to your new favorite Italian restaurant.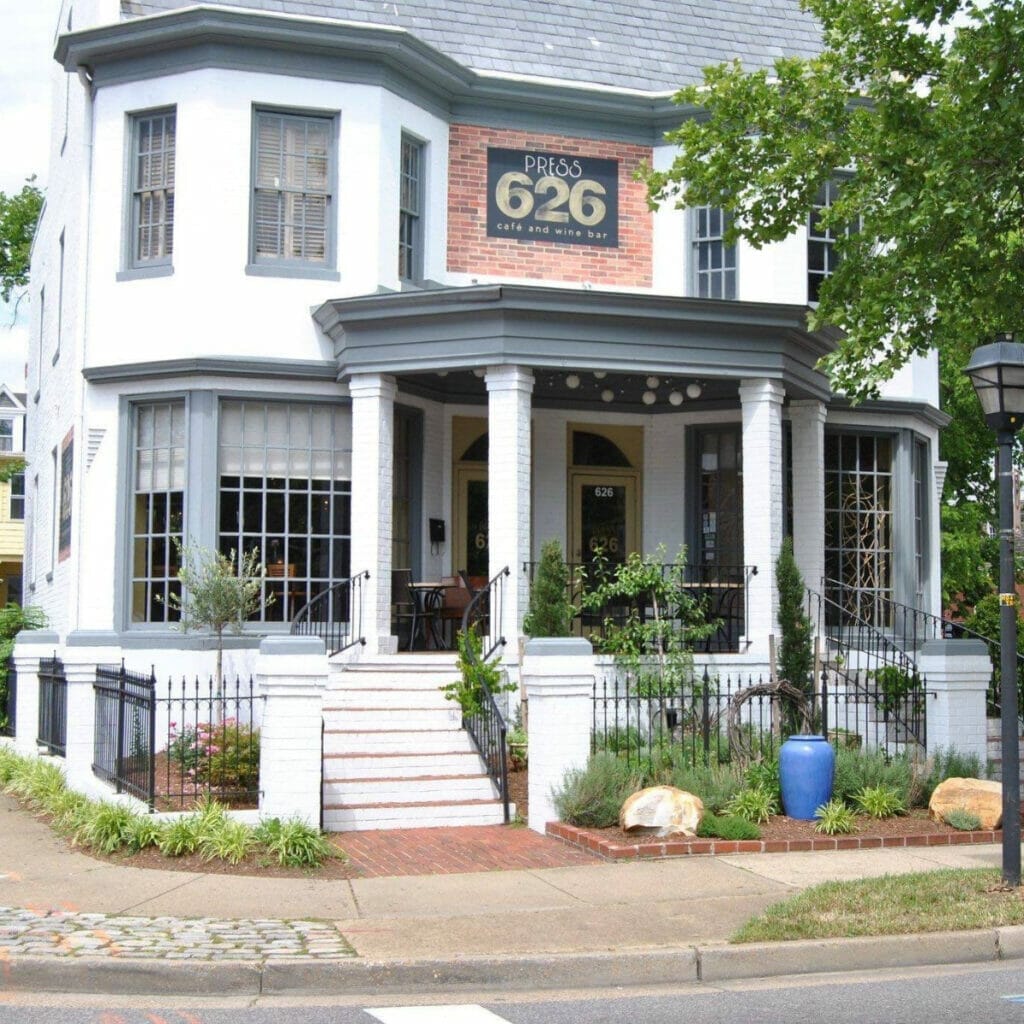 If you're looking for somewhere to eat in Ghent, Press 626 is a great option.
Located in a large house in Norfolk's historic district, the wine bar and restaurant have some delicious dishes to whet your appetite.
The menu is furnished with local produce, keeping up with the farm-to-table movement so popular in Norfolk.
Another thing that makes Press 626 so special is the excellent hospitality – everyone mentions the friendly and attentive service.
Make sure you try the duck breast – it gets rave reviews from customers!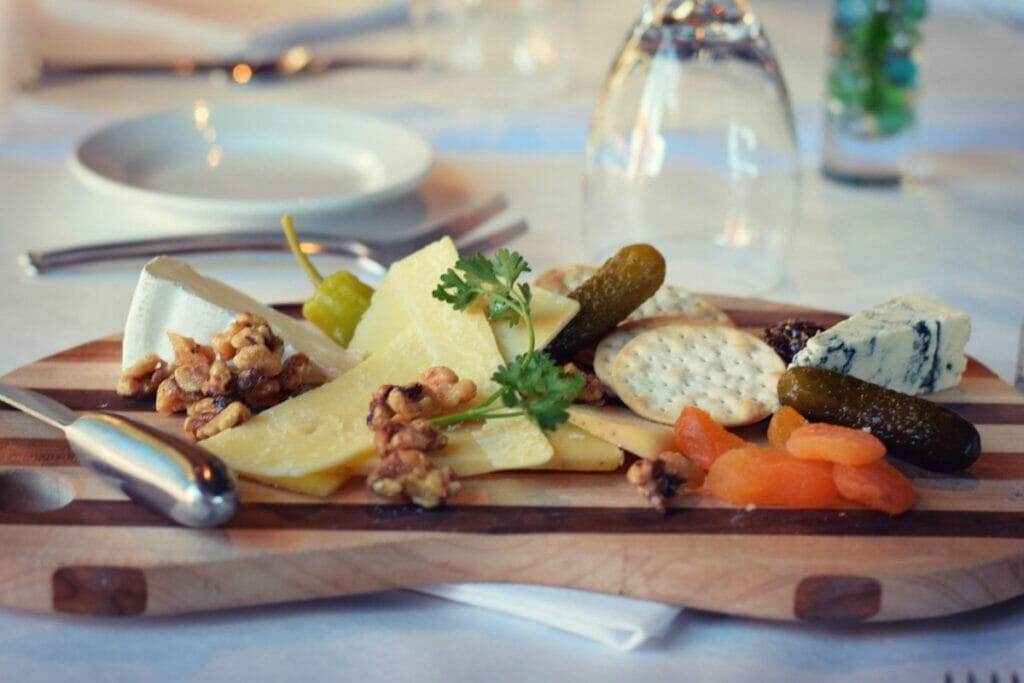 Picture this: you're in town, feeling très sophisticated and wondering where to eat in Norfolk, when – voila, a restaurant appears!
Or perhaps we should say, a restaurant called Voila appears!
Mainly serving French-inspired cuisine, but taking a few trips to Greece, Italy and England on the menu, there are a bundle of delightful dishes to enjoy and it's no surprise why this is one of the best restaurants in Norfolk, Virginia.
Tuck into the Bouillabaisse, Duck a l'orange, or be bold and try the Escargot – after all, this is France! (Sort of…)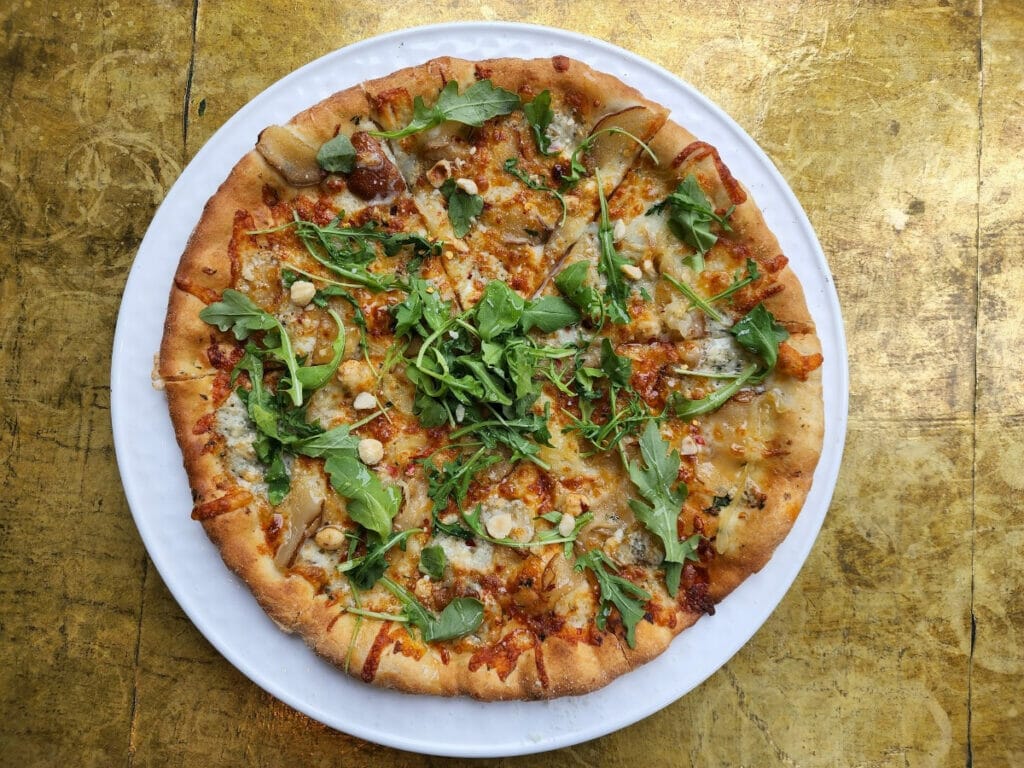 One of the most popular eateries in Norfolk, Varia, is recommended for the holy trinity of restaurants – food, drink and service!
Serving up a mix of modern Italian food, it also has a huge wine list – over 200 bottles!
We love the braised short rib pappardelle and the fresh and luxurious Cioppino, saffron risotto with seafood.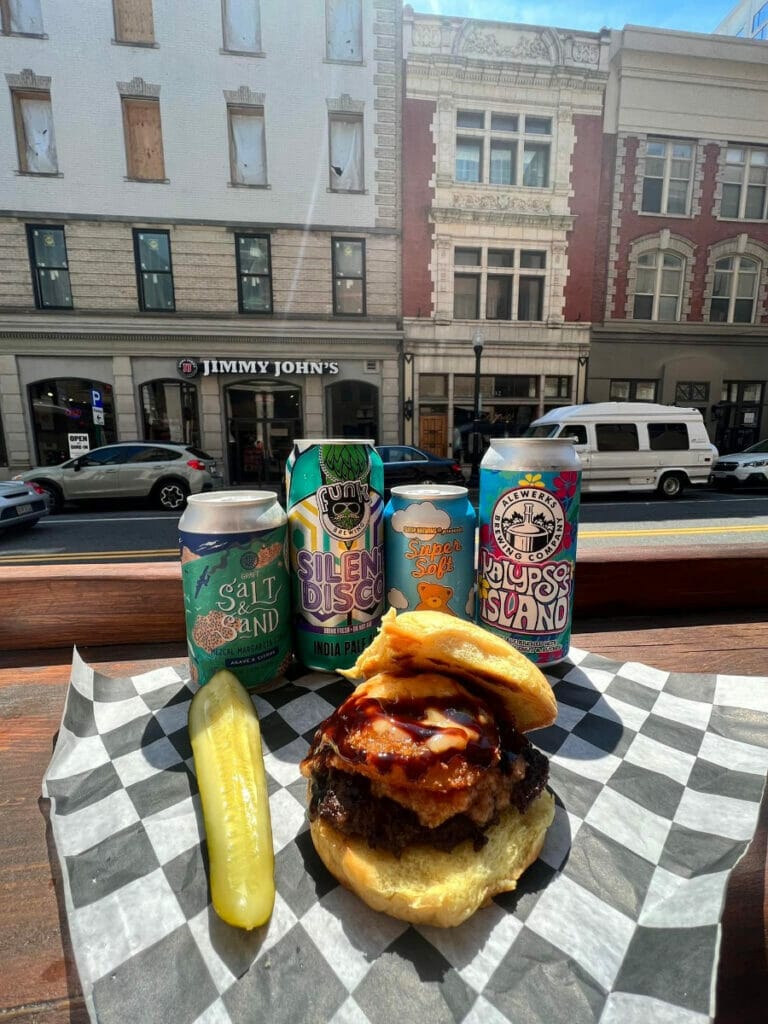 The final spot on our list of best restaurants in Norfolk, Virginia, has to go to a local classic – Jack Brown's.
With craft beer and 100% American Wagyu Beef, this is an all-American hero in restaurant form!
Check out the daily specials, or pick from the regulars.
How about a Classic Jack, or maybe an Elvis – topped with peanut butter, mayo, bacon and cheese?
Once you've chosen your burger from the huge list, you can pair your order with a recommended beer.
Hey, foodies! Want more of our city food guides? Check these out!
Pin for Later!
Get the All-American Travel Secrets!
Don't miss out on America's hidden gems!