Virginia is the perfect place to find a quick weekend break.
You might be looking for history, a beach break or an action-packed outdoor vacation.
You could be with kids, with friends or heading off for a romantic weekend for two.
Whatever your idea of a super fun trip, here are some weekend getaways in Virginia we think you'll love!
Then check out the top 25 Weekend Getaways in USA to kick your travel inspiration into high gear!
Looking for more expert Virginia content? Head on over to one of these guides!
How to get around Virginia
Like most of Virginia, one of the best ways to get around is to explore on your own by car!
If you're visiting and need to rent a car to get to your Richmond activities, we highly recommend Discover Cars where they find you the best car rental deals from all of the competitors (has saved us so much money!).
Click here to check out Discover Cars!
Weekend Getaways in Virginia for Families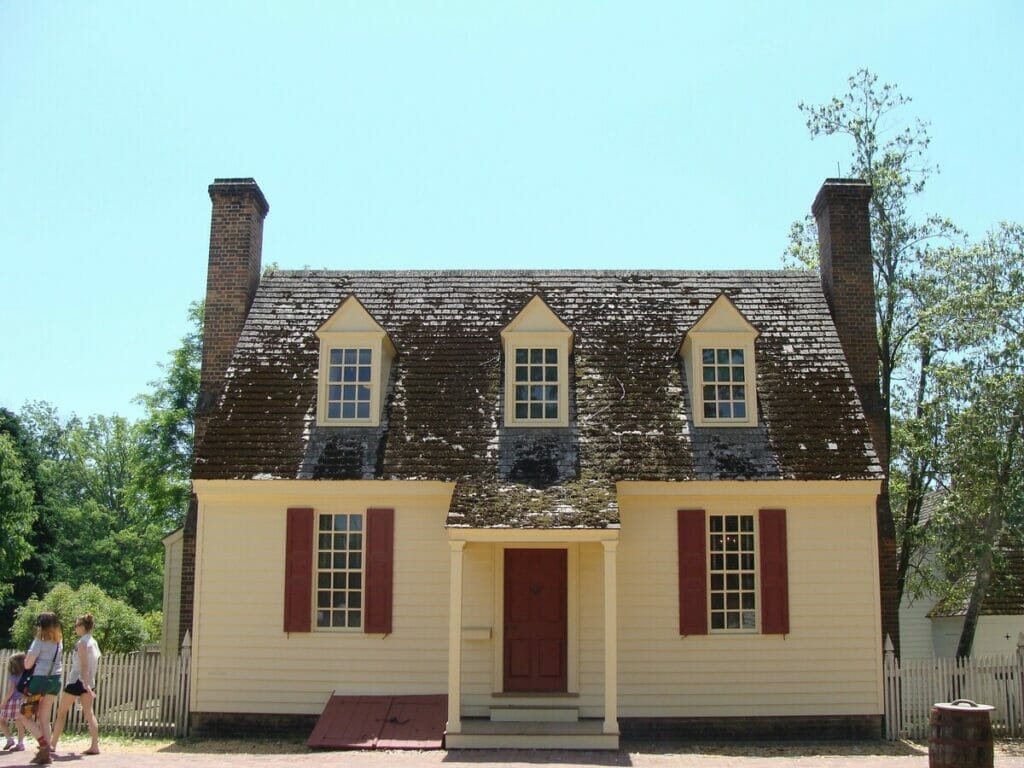 The whole family will love a trip to Williamsburg!
Head to Colonial Williamsburg and Historic Jamestowne – there's no better way to learn than through these amazing Living History exhibits!
Or even book tickets in advance and go on a Colonial History Walking Tour, where you learn more about America's patriotic roots.
For families wanting to get some fresh air, bring along your bikes and cycle along the Jamestown Trail, a 3 or 5-mile loop around Jamestown Island that allows you to see the landscape as the settlers would have seen it!
For something completely different, Busch Gardens and Water Country USA are huge theme parks.
Great to visit in warmer weather, and if you need to bribe the kids to get them to go to a museum or two!
If your idea of a great weekend away is a beach trip, then Virginia Beach has to be your destination!
The clean waters and beach vistas are beautiful, but there's loads more for your family to do here too!
Take a small group dolphin kayaking tour where you can paddle alongside dolphins and other marine wildlife!
Head to the Motor World Thrill Park for an exhilarating go-karting experience.
There are rides for all ages, plus a paintball zone, which should keep everyone happy!
Travelling with younger kids?
The Grommet Island Park on the boardwalk is perfect for letting preschoolers burn off energy!
Or even this Virginia Beach Scavenger Hunt!
A digital game that you play on your phone while you explore off-the-beaten-path places around the beach!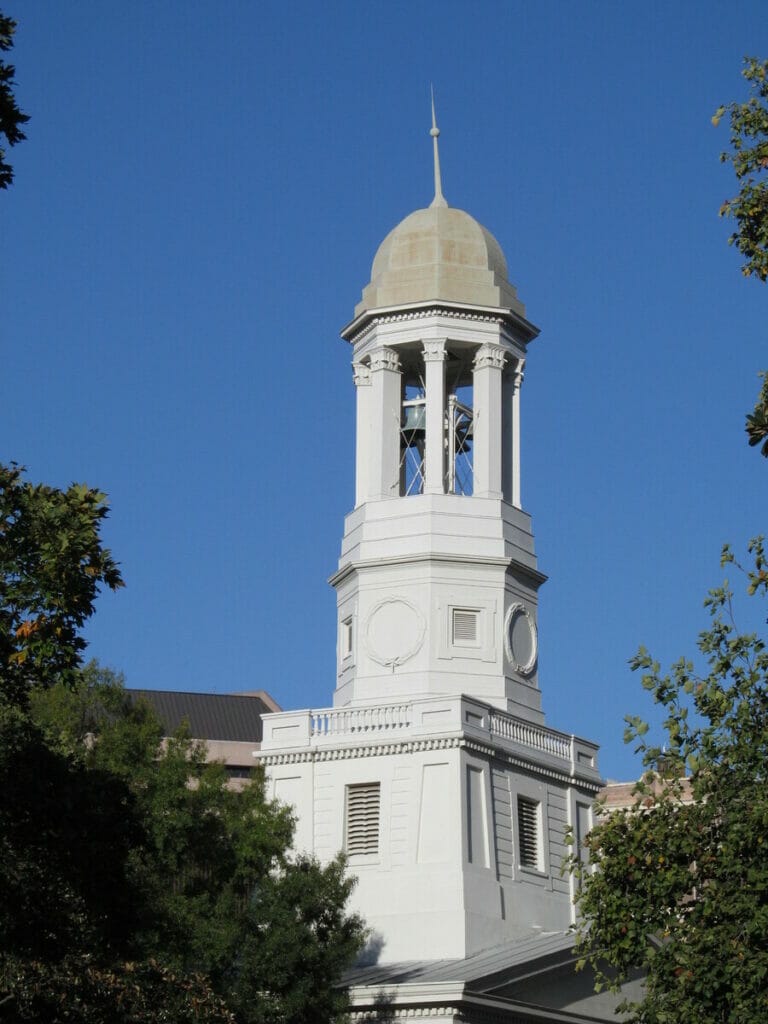 A city break with a family isn't necessarily guaranteed to go well – too many different ages can create a clash!
However, Richmond is a great city to head to with the whole family!
Satisfy a historical itch with a trip to the American Civil War Museum – like most of the museums and galleries in Richmond, they have trail packs for the kids.
A must-visit is the Children's Museum, packed full of fun activities for the whole family, and loads of other indoor activities that are great for all ages!
Older kids will love white-water rafting on the James River, and a visit to Carytown will satisfy anyone with a desire to shop!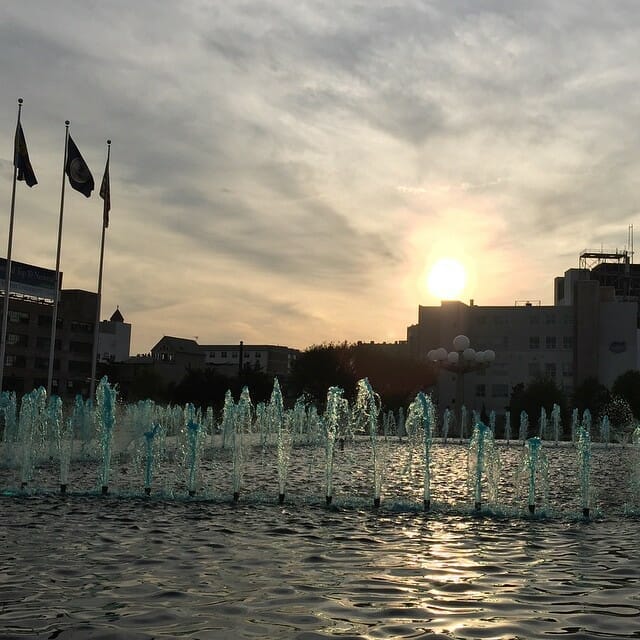 Combining the best of both worlds with museums and some beach time, Norfolk is a great visit!
Visit Nauticus Museum and Battleship Wisconsin for a fun and educational excursion, where you can all learn through fun interactive exhibits.
Next head to the Virginia Zoo and meet its residents!
With a mixture of animals, from cute and cuddly to slimy and a bit scary, everyone in the family is bound to find a favorite friend!
Visit Ocean View Beach – whether they're splashing around in the surf or sunbathing on the beach, the kids are going to be happy, which means you will be too!
Foodies, the restaurant scene is also to die for!
Don't miss our top restaurants in Norfolk during your trip.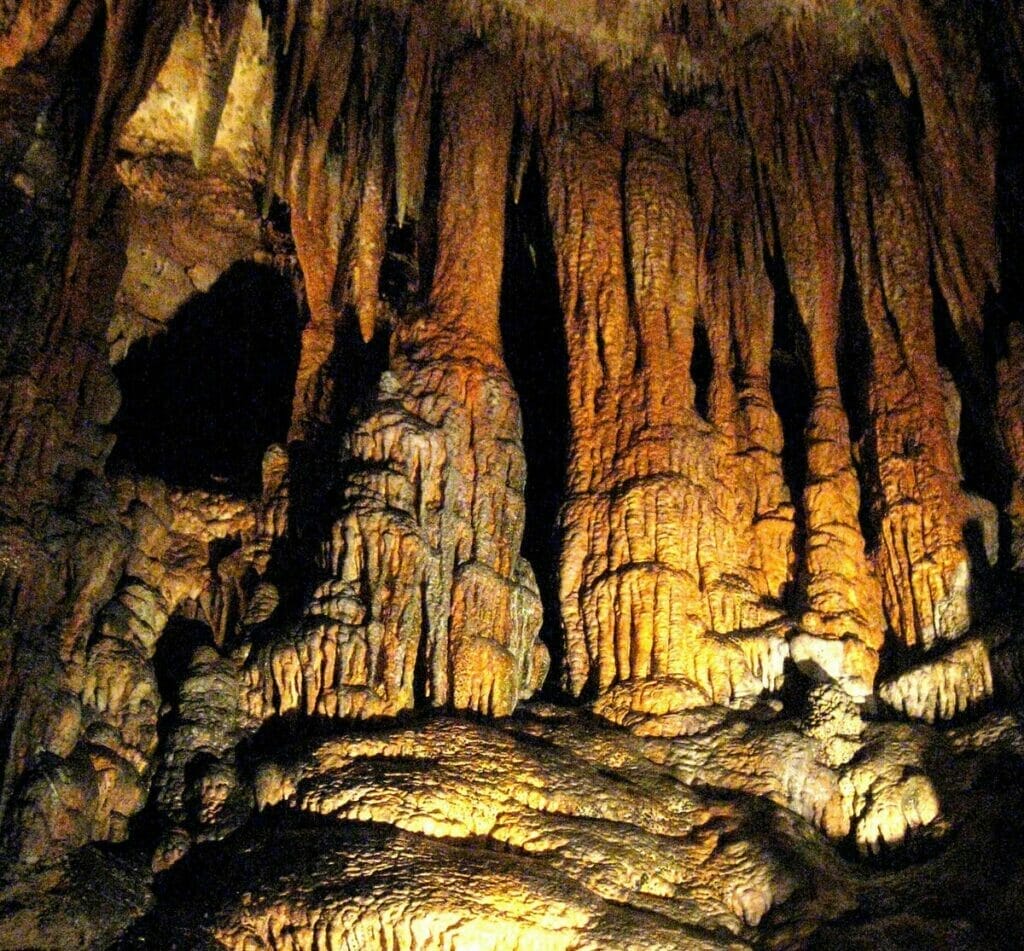 If you're an outdoorsy family, head to Luray for the perfect getaway!
Visit the Luray Caverns and marvel at the amazing caves and the Stalacpipe Organ – symphonic music played from stone formations!
Above ground, get lost in the Garden Maze – the largest in the Mid-Atlantic!
Head to Luray Zoo and see their collection of rescued animals, or visit the Warehouse Art Gallery to check out some local art.
In the Shenandoah Valley, you'll be able to hike and bike to your heart's content from this small Virginia town.
There are countless activities to keep you occupied, for every level of adventure!
Overall Best Weekend Getaways in Virginia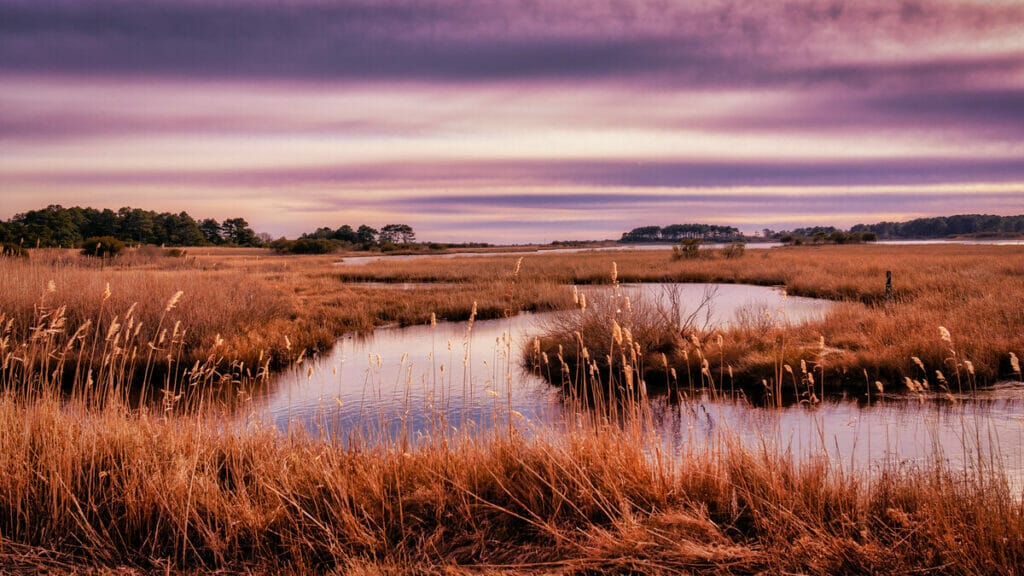 For nature lovers, a trip to this National Wildlife Refuge is one of the great Virginia weekend getaways.
It's famous for its wild horses, and Chincoteague island has a lot to offer its visitors.
From awesome seafood fresh out of the ocean to natural unspoiled beaches Chincoteague is a feast for the eyes and the belly!
Go on a guided tour with a difference – a kayak tour!
The salt marshes are great to explore in a kayak or on a paddleboard, and your guide will point out all of the stunning wildlife.
If you get lucky, you might even be able to see a rocket launch from the NASA Wallops Flight Facility across the water from Chincoteague!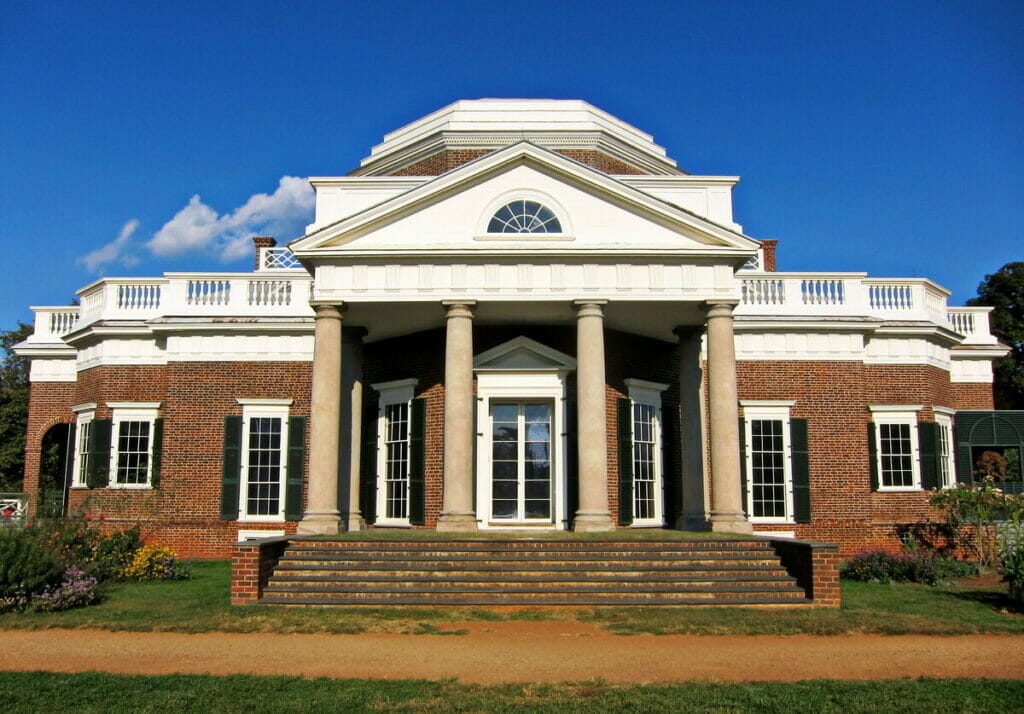 Hiking, history and a whole lot of charm, Charlottesville is the perfect weekend getaway for anyone who wants a little bit of everything!
Visit Monticello, Thomas Jefferson's stunning self-designed house, to learn more about his life and work.
Then head to Main Street and take in the independent boutiques, eateries and galleries – they're all housed in historic buildings, giving the main strip an eclectic vibe.
After your day of cultural sightseeing, why not head out on one of the many hikes in the Charlottesville area?
You can hike to Monticello, with gorgeous foliage in the Fall.
Or try the Ragged Mountain Trail – it's all in the shade so it's perfect for those hot days!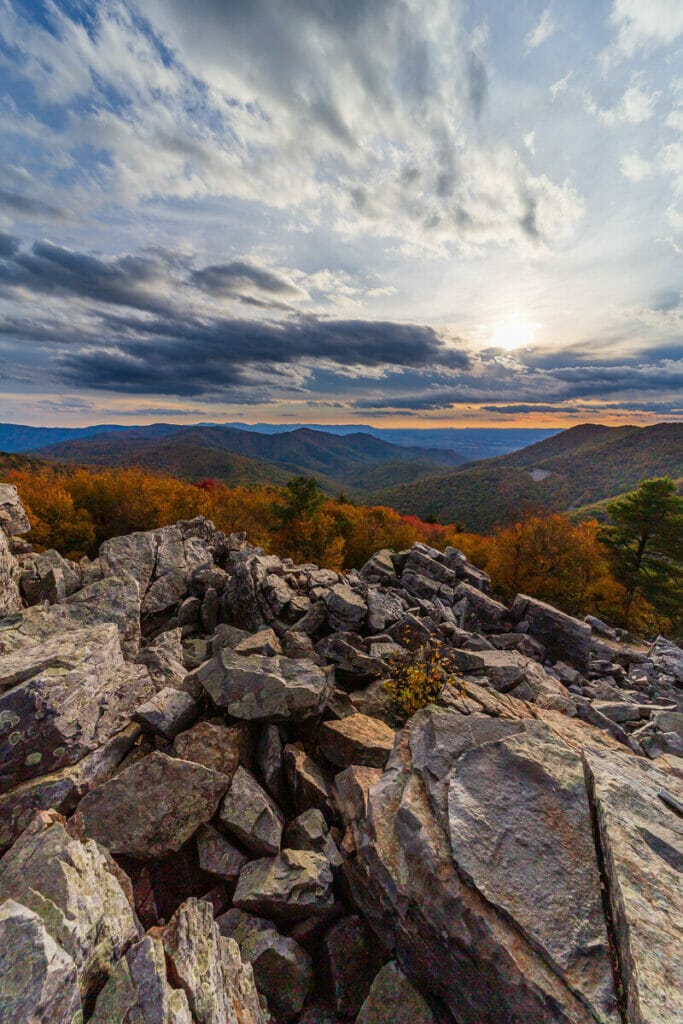 If you like the outdoors and need something on the cheaper side of weekend trips in Virginia, then Shenandoah National Park is the place for you.
Stay in one of the local hotels, or bring a tent and camp for a budget getaway.
The scenery is out of this world, and the best panoramic views are from Skyline Drive, the main route through the park.
It's a must for anyone new to the National Park.
If you want to get up close and personal with the natural beauty of Shenandoah, head out on the trails for a hike or mountain bike.
If you're feeling brave you can even hike part of the Appalachian Trail!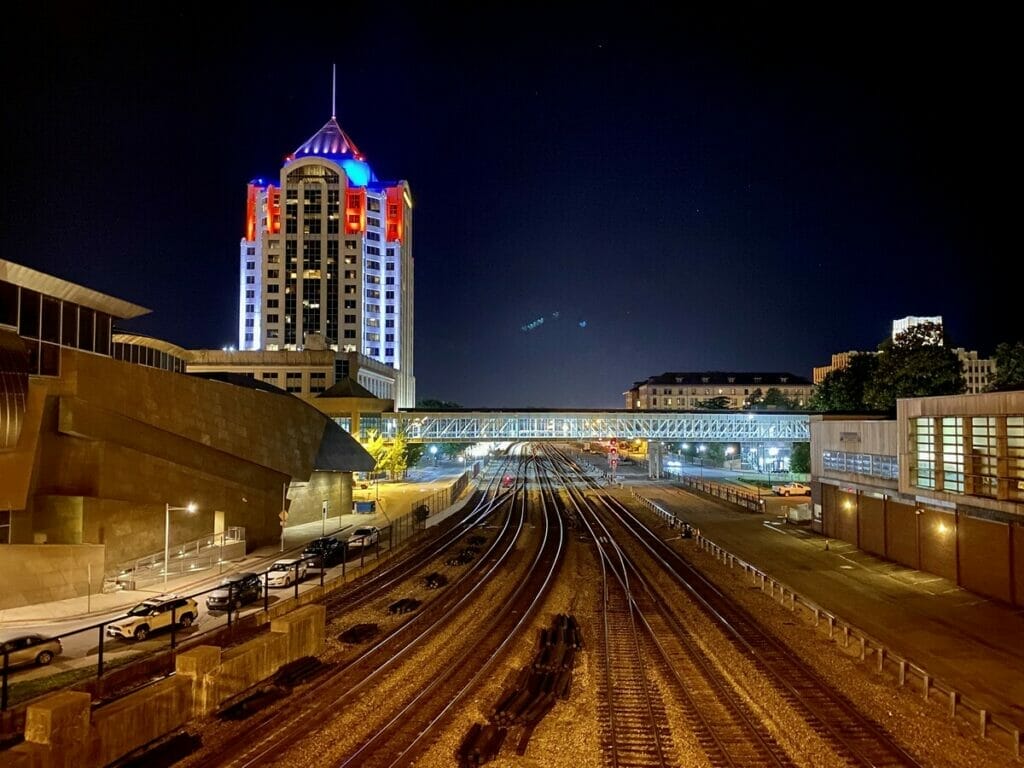 Another place in Virginia that's bursting with things to do is Roanoke.
In the heart of the Blue Ridge Mountains, the city has a lot to offer if you're looking for a mix of action and culture.
Your first stop should be the Mill Mountain Star – it's on top of Mill Mountain (no surprises!), and you'll get stunning views over the city and the valley.
The Taubman Museum of Art in downtown Roanoke has a vast collection of American art and is a great place to spend a cultural afternoon.
There are also some amazing outdoor pursuits in the area – from Mill Mountain to Carvins Cove Natural Reserve, you can hike, bike and horseback ride to your heart's content!
Cheap Weekend Getaways in Virginia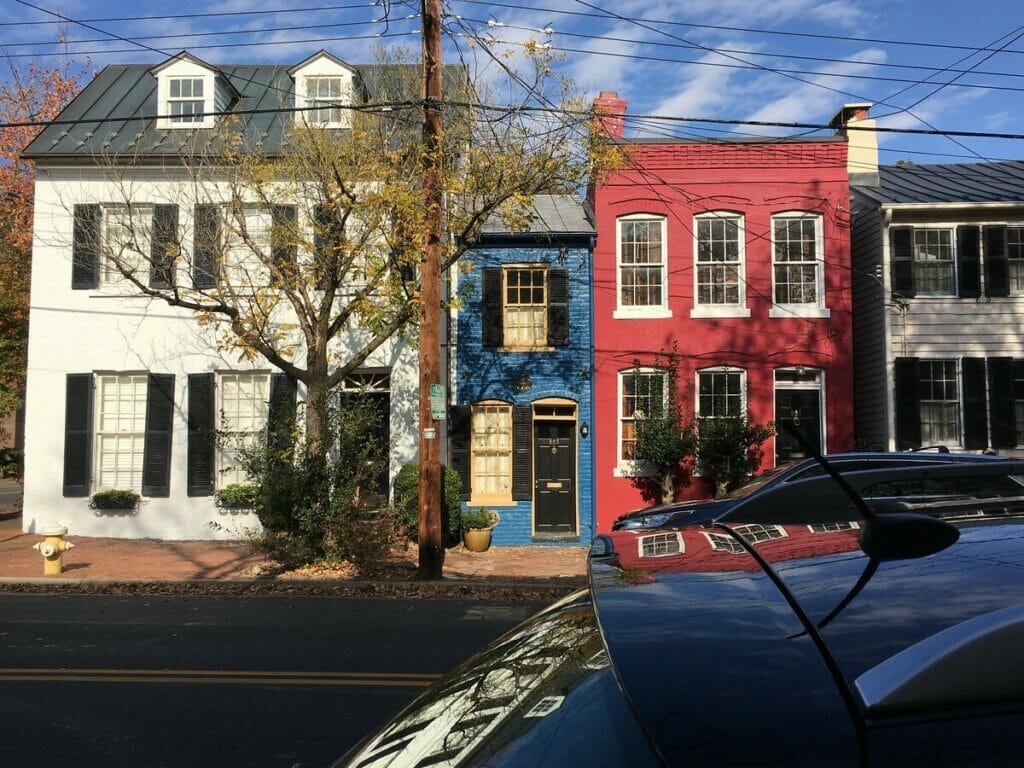 The charming town of Alexandria is full of historic delights and old-fashioned appeal (plus it's a beauty!), however, it's also a great option as a place to stay when visiting Washington DC!
For a long weekend, take some time to explore Alexandria – the old town is stunning, and there are some delightfully quirky museums to be found!
Head over to Mount Vernon to visit the home of George Washington – this is understandably the most popular thing to do in Alexandria!
Then drive – or even get a cab! – to DC, and see all the sights the capital has to offer.
You're getting two vacations in one, without paying to stay in
11. Camping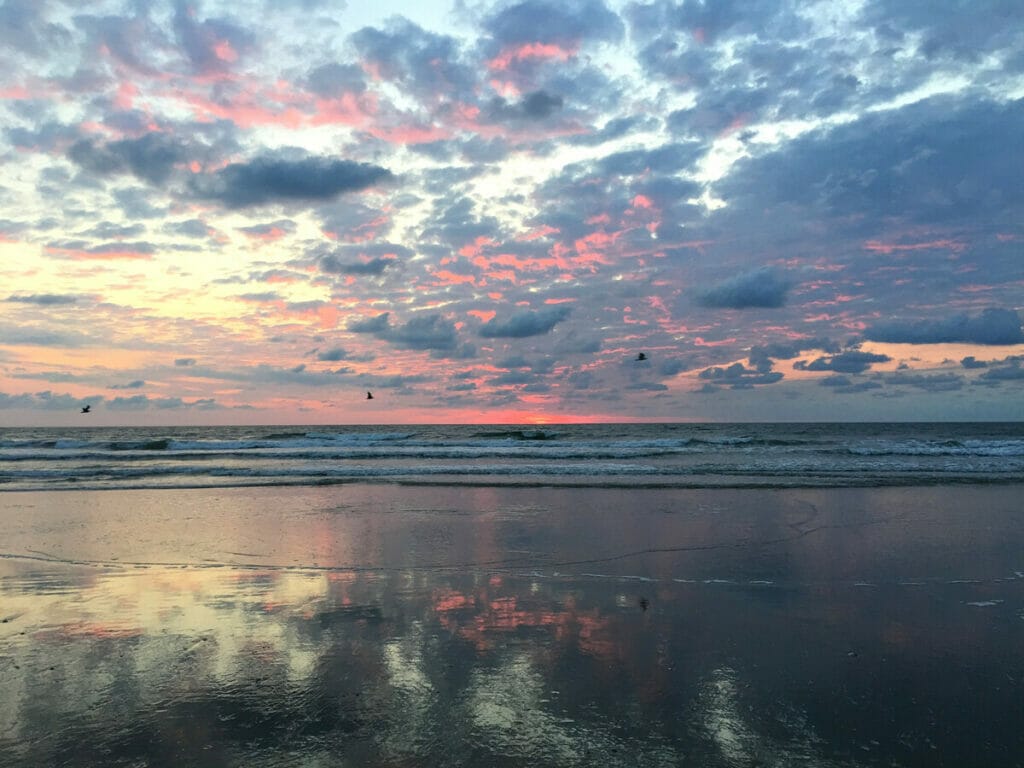 There's no better way to experience the great outdoors than by spending a night under the stars, and Virginia is full of gorgeous spots to do just that!
Whether you're a veteran camper or a first-timer, there are plenty of sites to make your weekend getaway friendly for your wallet!
Some of the sites are basic in the extreme (ie. no bathroom facilities!), but these tend to be some of the most beautiful.
False Cape State Park and Shenandoah have some great spots that are ideal.
Campsites that are close to tourist attractions tend to have better facilities, making camping a great way to see the sites but keep it within budget.
12. Glamping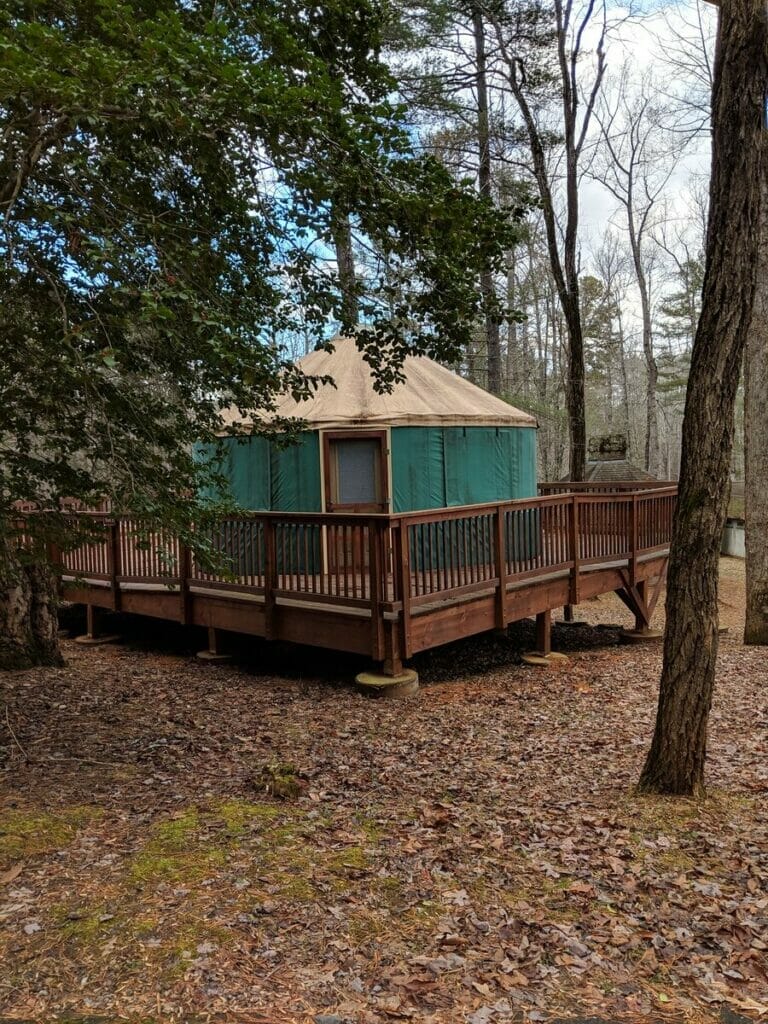 Camping doesn't have to mean roughing it; there are plenty of places in Virginia where you can spend the weekend Glamping!
From yurts to tipis, cabins to tree houses, there's a quirky little home from home waiting for you!
Not all of them will make for a cheap weekend though – the novelty factor ups the price – but there are some cute options for all budgets.
Try Fairy Stone State Park for getting in touch with nature, or if you're hiking the Appalachian Trail try one of the hostels along the route.
Do you ever fancy a spa break, but then realise they cost the same as a month's rent?
Look no further than Hot Springs!
This small town in Virginia is famous for, you guessed it, its natural hot springs!
There are lots of local spas offering treatments and stays for all types of budgets.
You can of course stay in one of the main resorts – one is a very popular skiing resort in winter.
However, there are also cheaper options to explore such as lodges and cabins.
What you're saving on accommodation, you can spend on spa treatments!
Winery Weekend Getaways in Virginia
There are so many fantastic wineries in Virginia, really we're spoiled for choice!
But if you want to have a boozy road trip with some spectacular views, try Virginia's Blue Ridge Parkway.
Head to the ever-popular Chateau Morrisette, a beautiful winery with a great selection, which also hosts music concerts on summer weekends!
Don't miss the Peaks of Otter, for the view and the winery!
Their award-winning fruit wines are perfect to sample while you're looking out over the orchards.
There's also the Blue Ridge Cheers Trail, which allows you to explore local wineries, breweries and distilleries, check them off your 'passport' and get some freebies!
If you're looking for a more private experience, check out availability and pricing for the Blue Ridge Wine Tour.
You'll get wonderful views and a behind the scenes look at how they make their delicious wines.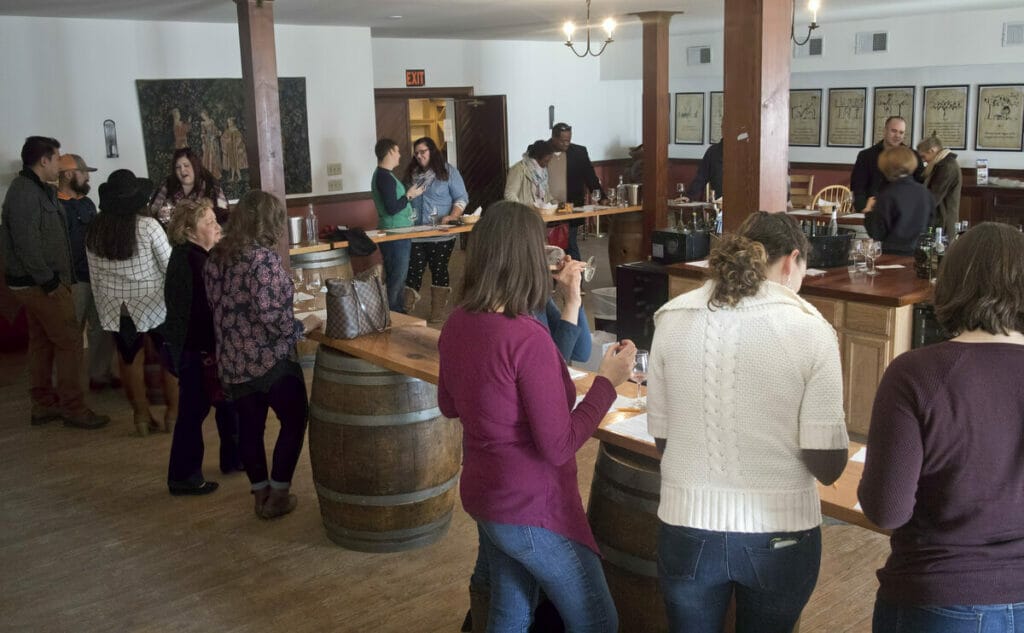 We know this is the second time Williamsburg has featured on the list of weekend getaways in Virginia, but the first time was for a getaway with kids whereas this is all about the wine!
Your first stop has to be the Williamsburg Winery, where you can do tours and tastings over the weekend.
They also have a hotel, so consider spending the night here – you can get the wine flight in the restaurant without worrying about who's driving!
Head to local secret, the Gauthier Vineyard.
On a working farm, this is only open for tastings at the weekend.
As well as the wine, they offer brick-oven pizzas to enjoy with their selection of wines.
Some of the best growing conditions in the state can be found in Shenandoah Valley, so if you have to pick just the one place to go for a winery weekend away it should be here!
Many of the vineyards dotted around the valley are family-run, making a wine tour an intimate and fun occasion.
If you're strapped for time, arrange to go on a tour for the day or the whole weekend.
This takes any potential stress out of it, as you're taken from vineyard to vineyard. Plus – you can all sample the wares!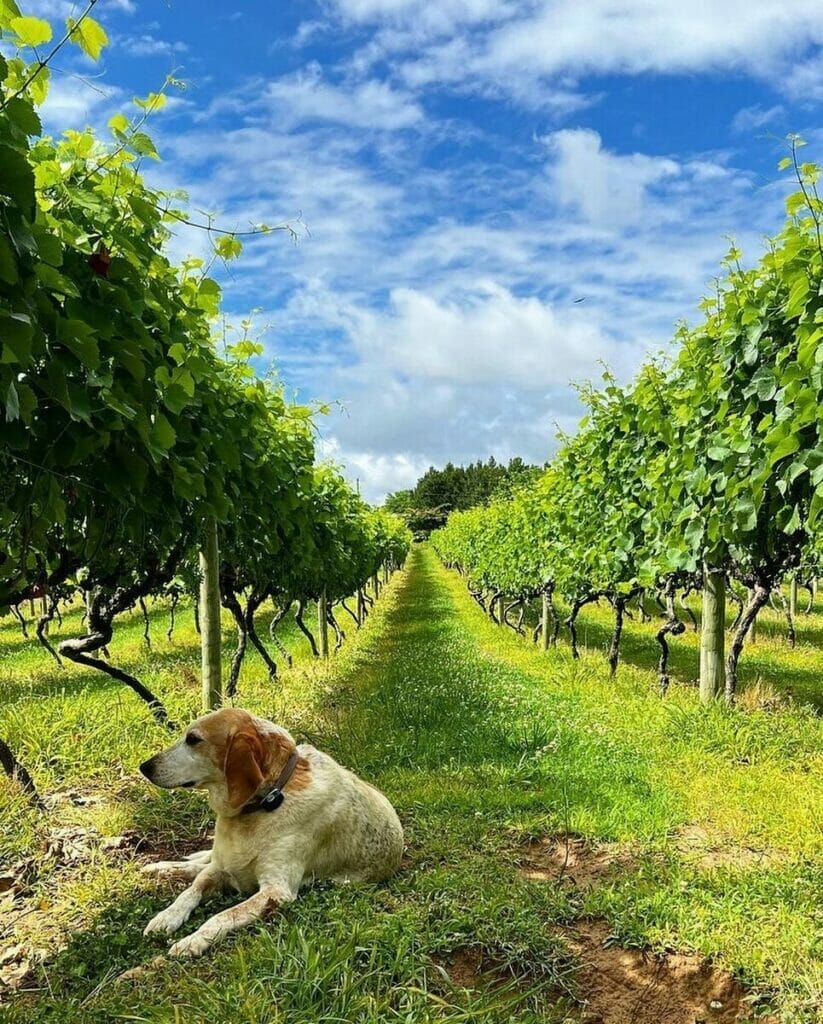 History and wine combine into a heady combination in the Chesapeake Bay Wine Country!
There are nine wineries in the area, some of which offer accommodation.
You'll be hard-pressed to make it around them all in a weekend, but we're sure you can give it a go!
Head to The Dog & Oyster, a micro-vineyard that offers pairings of wine and oysters, all with a stunning view.
Or how about Jacey Vineyards – you can reach them via boat for an exciting entrance!
Pin for Later!
Get the All-American Travel Secrets!
Don't miss out on America's hidden gems!