Welcome to Richmond!
A city of culture, history, adventure and so much more!
Once the capital of the Confederacy, Richmond now celebrates diversity and community – meaning a lot of the museums and attractions are free to enter.
Great news for anyone wanting to explore without spending the earth!
The whole Richmond region is packed full of free activities for couples, families and solo travelers to enjoy.
From the unique outdoors scene to the internationally renowned arts culture, there's something for everyone!
Whether you're a local looking for a budget day out with the family, or on a shoestring vacation to the area, here is our pick of the best free things to do in Richmond!
Hey! Looking for more expert Virginia guides? Check these out!
Getting around Richmond
Don't forget that it's much easier to see Richmond by car so you can get around on your own.
Rental cars are perfect if you're flying into the state.
We recommend using Discover Cars price comparison to find the cheapest deals!
Free Things to Do with Kids in Richmond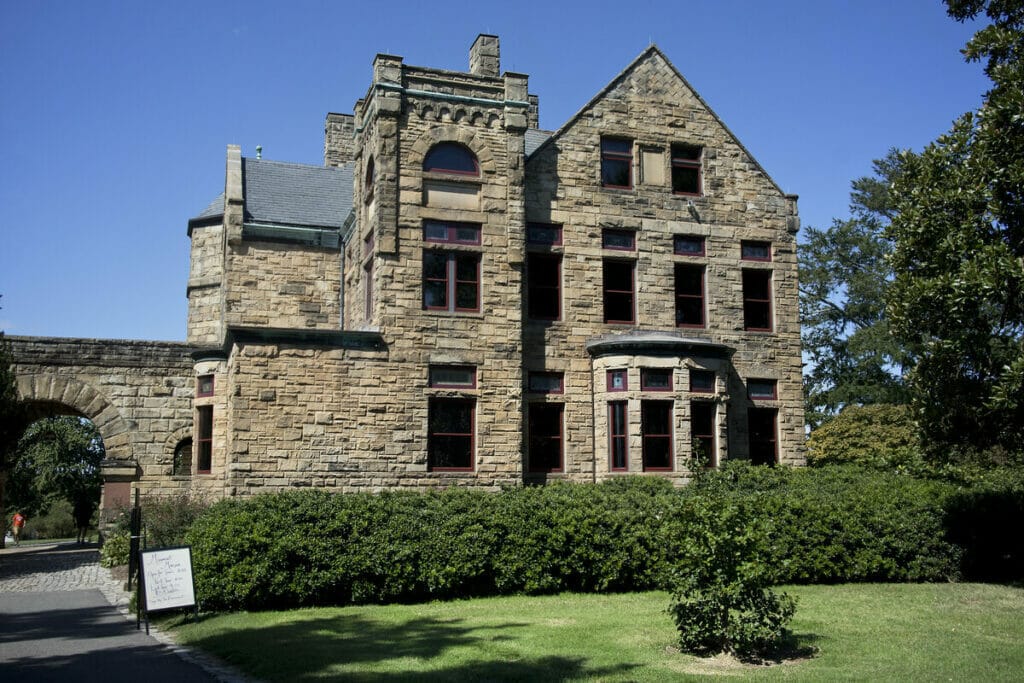 A stunning house, a 100-acre estate, beautiful grounds, and a farm – all for free!
Your kids will love the Children's Farm; they can see some of their favorite farm friends, such as goats, pigs and cows, up close and even get involved with feeding them!
The house itself is a beautiful mansion packed full of exotic international treasures, though there is a charge to enter unless you're a member.
The gardens are free and equally as spectacular.
Head to the Japanese Garden and Italian Garden to see why visitors keep coming back year after year!
Bring a picnic and enjoy the flowers, trees and statues together as a family!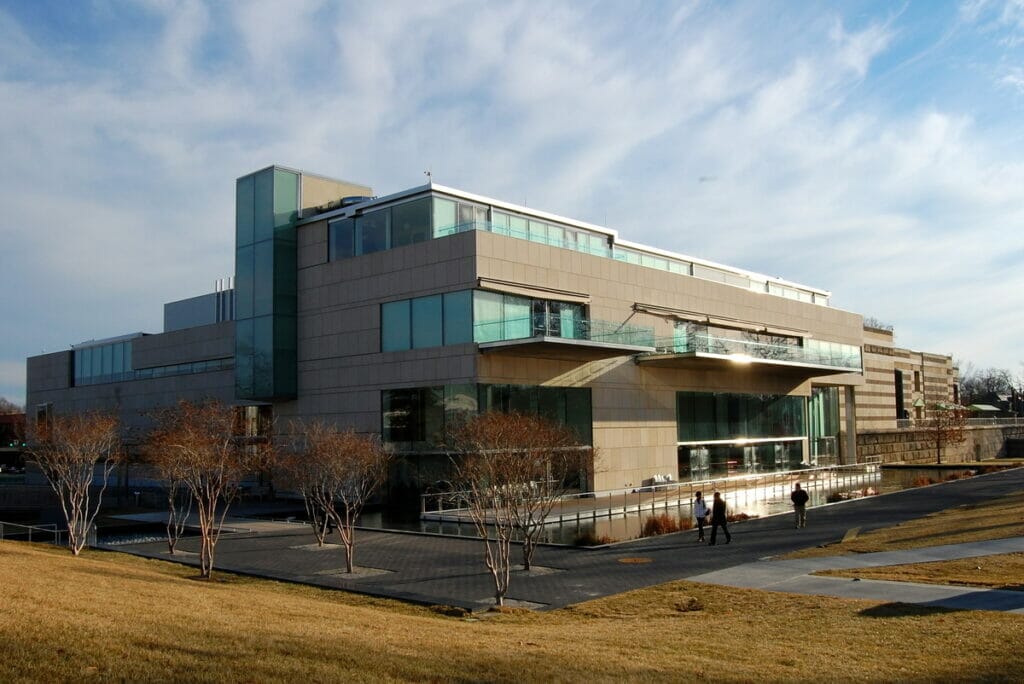 How exciting to have a world-class art gallery on your doorstep; best of all, it's free!
The Virginia Museum of Fine Arts hosts a huge collection of art, including Art Nouveau, Chinese art and Fabergé eggs!
The VMFA website has a number of gallery guides and scavenger hunts perfect for when you visit with small children.
They are helpfully labelled by Grade Level, so you can pick one that's perfect for your family.
Why not explore Ancient Egyptian Culture with your third grader, or explore Shapes with your kindergartener!
In fine weather, head out to the Robin's Sculpture Garden – kids will love playing around the sculptures, while you get a chance to look at the art!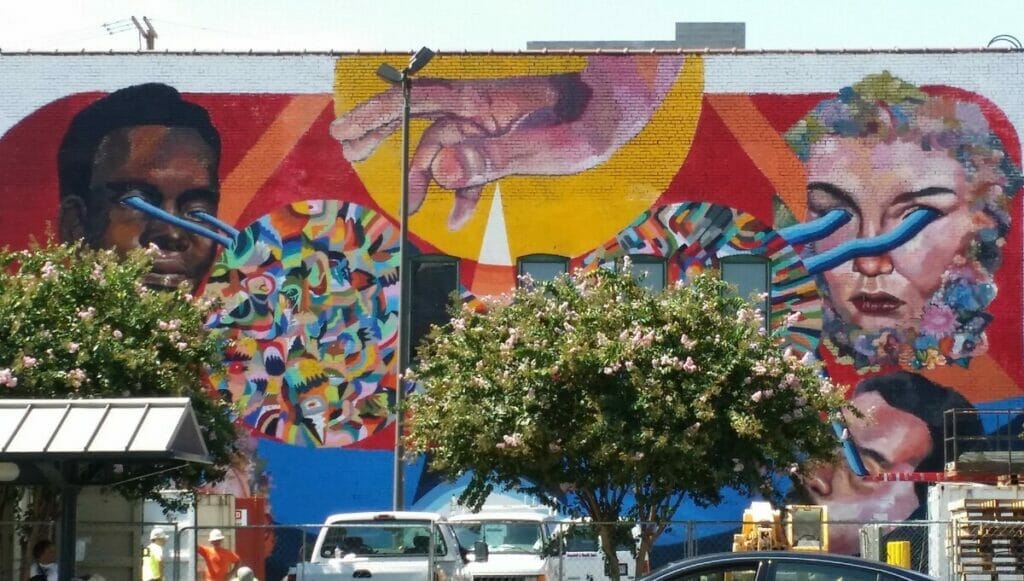 Richmond is fast establishing itself as an artistic haven in VA.
Happily, this is obvious wherever you walk as there are murals on more than 100 buildings in the city!
A tour of the murals is one of the great free activities in Richmond, and you can either just spot them as you walk around, or make a day of it and download a self-guided tour map from Google Maps!
The Valentine Museum website also has a great map for a self-guided mural tour of Jackson Ward, but there are murals to be found in pretty much every neighborhood in town!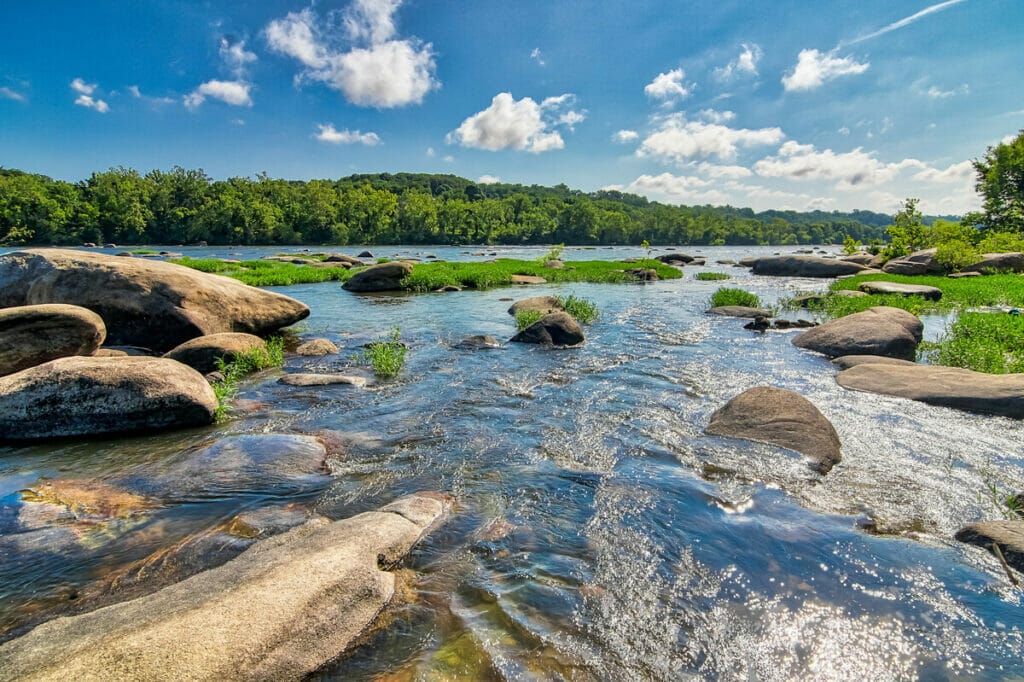 Even the name of this park sounds enticing!
Pony Pastures is a great place to come for a beach day without leaving the city.
Kids can swim and play along the shallow shoreline – though life jackets and footwear are recommended.
There are also places along the river where you can swim in the rapids!
Pack a picnic, grab a spot on the rocks, and you're guaranteed a family day of free fun!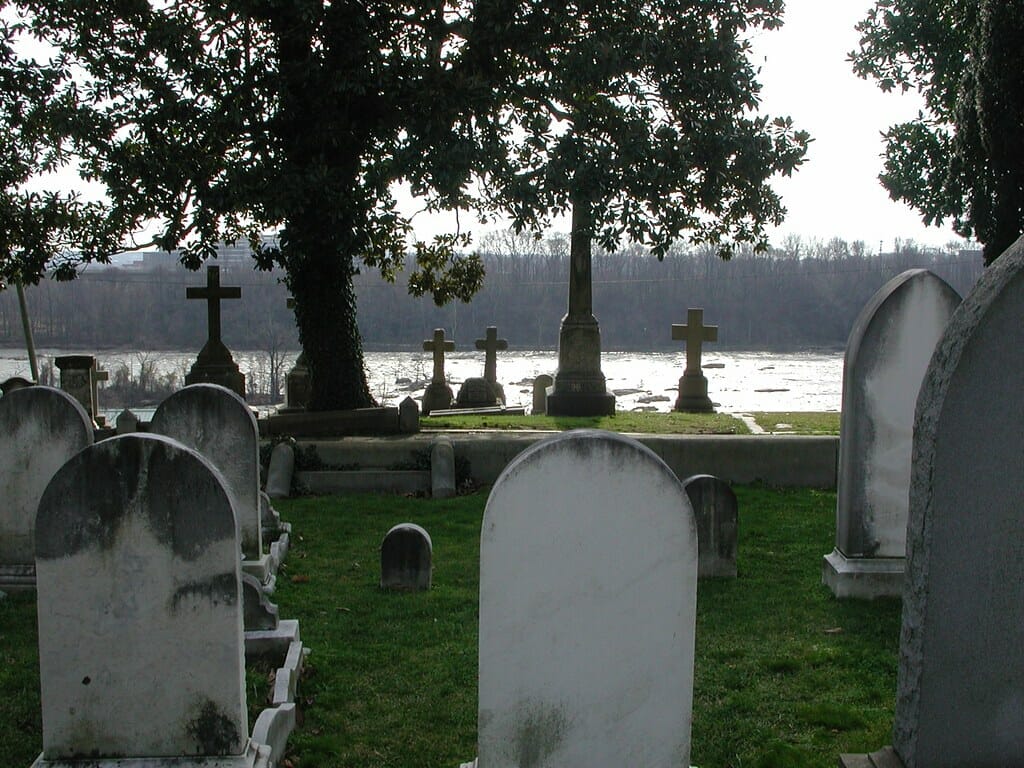 Great for older kids or for a Fall visit, this 19th-century cemetery is jam-packed full of history.
You can do a self-guided tour – kids will love playing hide and seek among the monuments!
There are also guided tours available, which will give you and your family all the fascinating history of this beautiful cemetery – they'll even tell you about the Hollywood vampire…!
You can tour by foot, Tuk Tuk or even Segway!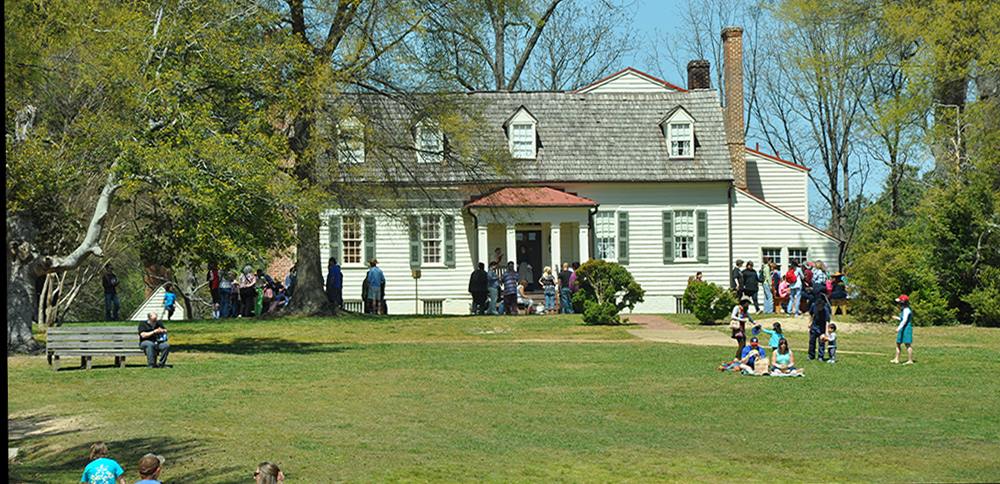 A fun place to go as a family to learn about the different cultures that have played a part in the history of the area.
You can book a tour of the farmhouse or simply enjoy the living history exhibits. Kids will love the farm animals!
The museum is in Crump Park, where you'll also find playgrounds, fields to play ball games, and a fishing pond. So you can spend the whole day!
Free Things to Do in Nature in Richmond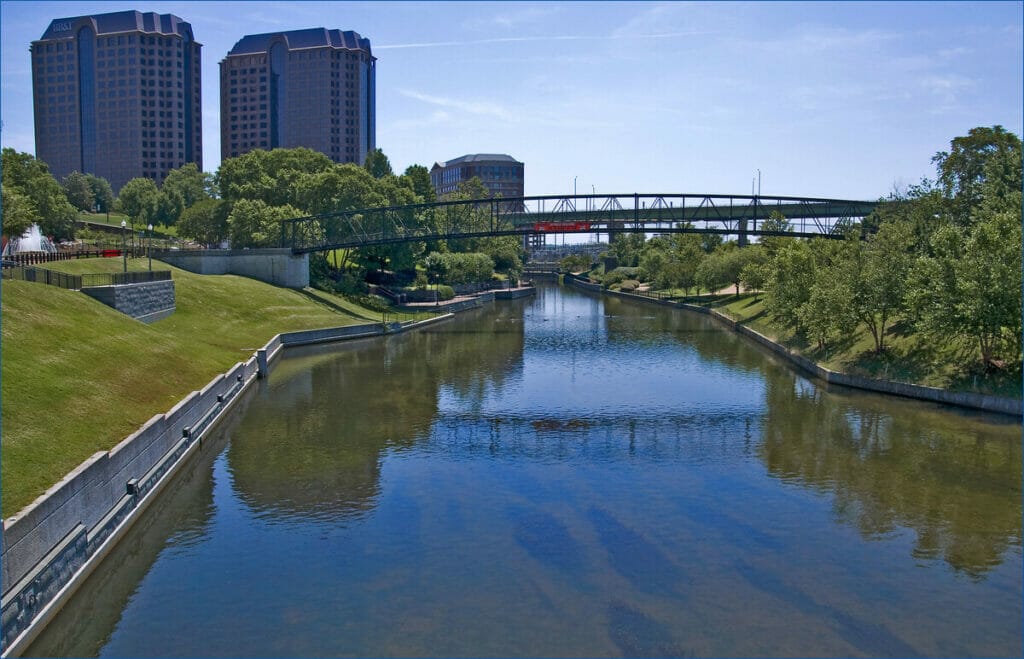 This mile-long stretch of paved path is a great way to discover Richmond in the open air!
The canal walk stretches along the James River and Kanawha Canal and allows you to explore the city's history through monuments, waymarkers and exhibits along the way.
It's surprising how much of the natural world you can see without leaving the city!
And because the path is paved and quite short, it's suitable for all ages, abilities and mobilities.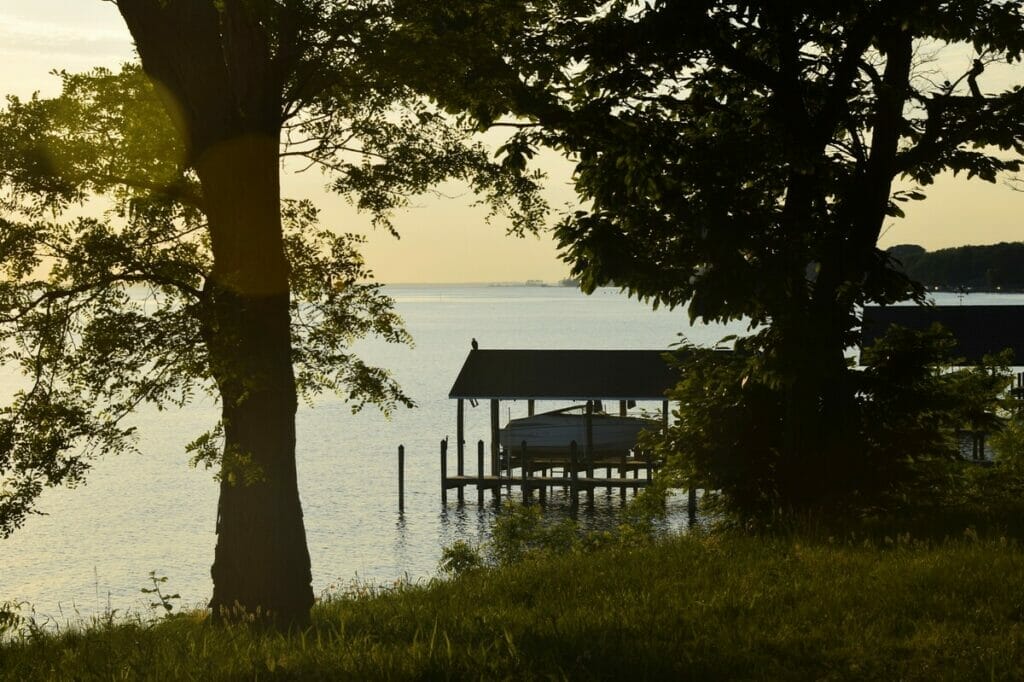 Richmond is blessed with the impressive James River that runs straight through its center.
Water brings life, but it also brings a whole lot of free things to do in Richmond!
From walks along the banks to swimming in the shallows, you can spend days lapping up the natural tranquillity of the river.
Or if you're more adventurous, bring along your kayak, canoe or paddle board and go for a journey down the river – or even down the rapids if you dare!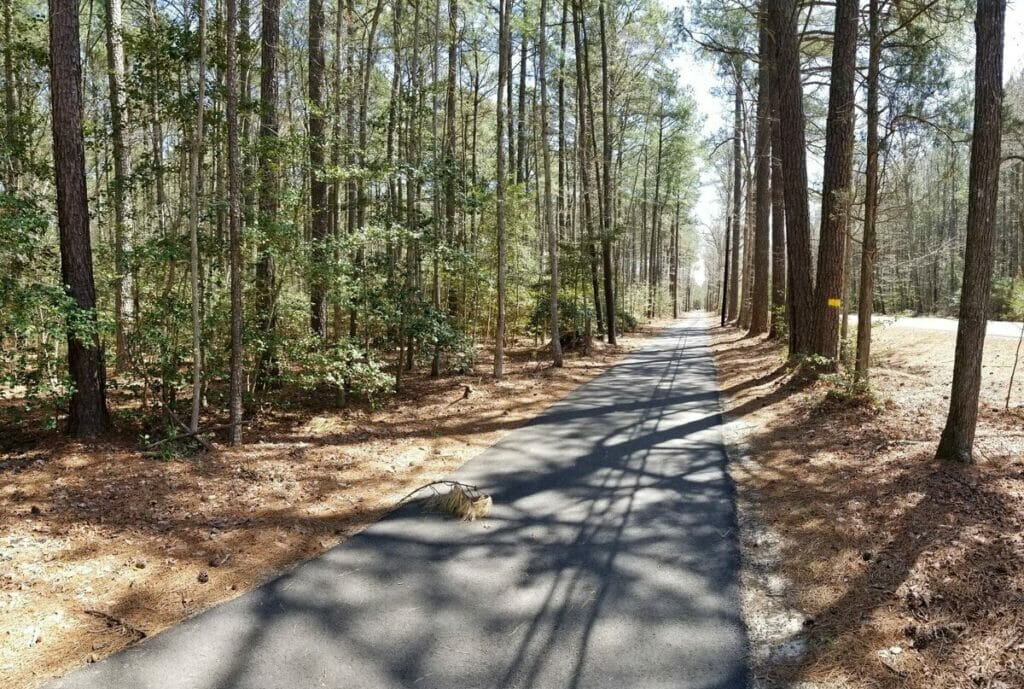 If you love to cycle, one of the best cheap things to do in Richmond is to bring your bike and see the sights!
So much of the city is bike friendly, making it the ideal way to explore.
If you want to go further afield, try the stunning 52-mile Capital Trail.
It runs from Richmond to Jamestown, so you can do some sightseeing at the other end too!
Even if you only do a short stretch you'll be treated to some gorgeous views along the scenic paths, showing you just how beautiful this area of Virginia is!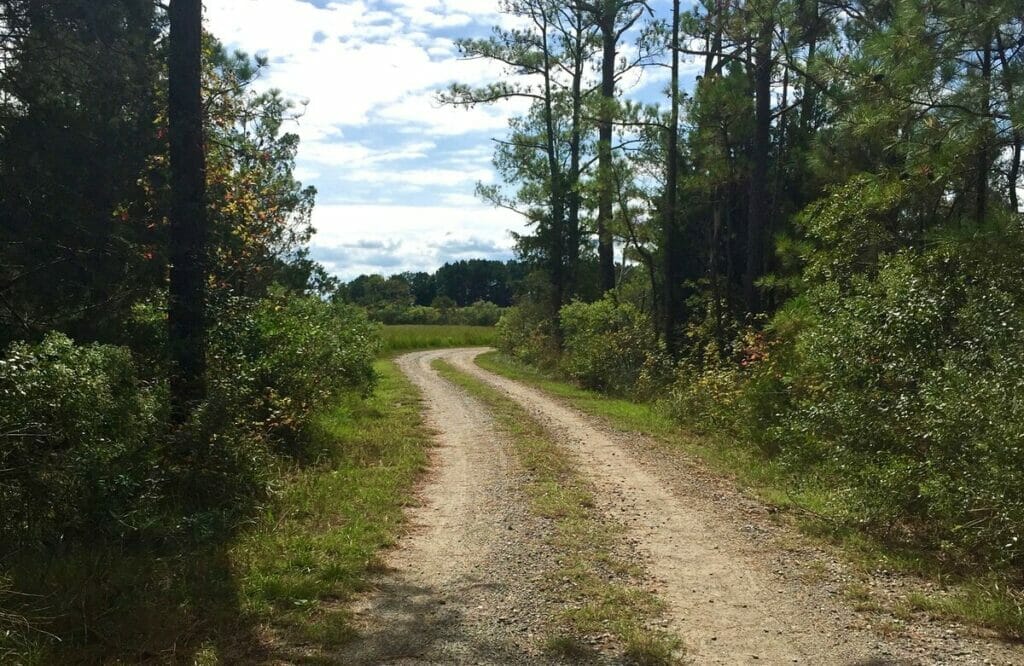 Near the pedestrian bridge is a suspension bridge that will take you to the fabulous Belle Isle.
A mixture of history, action, adventure and sunbathing, whatever you're in the mood for you'll find it here!
In summer, bring your swimmers and catch some sun on the flat rocks dotted over the island.
You can swim in certain parts of the river, but there are rapids so be careful and keep an eye on children.
Bring a picnic, explore the civil war ruins and then settle down to enjoy this gem in the city center.
There are loads of tours that you can take around Richmond, and a great one is the walk along the city's floodwall.
Strictly speaking, this should be on a list of cheap things to do in Richmond as the tour costs $10 per adult, but that does also include admissions to the Richmond Railroad Museum.
Whether you take a tour or walk along it yourself, the floodwall offers a gorgeous view of the city skyline and the historic sites along the James River.
Make sure you time it right, and you'll be able to see the stunning Richmond sunset!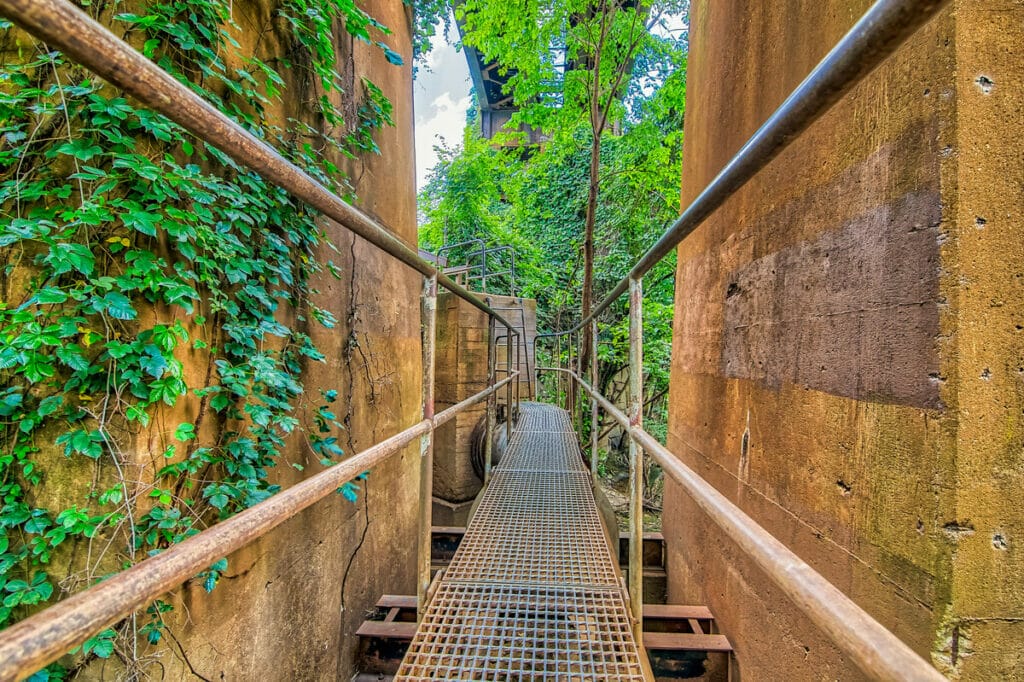 This adventurous little walk along the river is such a fun excursion!
The walking trail is set on top of a pipeline, and is very narrow particularly when you meet other people coming the other way!
The pipe is actually part of the Richmond sewer system, but don't worry; it isn't as gross as it sounds!
You can watch the rapids, see the fish, and if you're lucky you'll catch a glimpse of wildlife such as herons.
It's amazing what you can find to do for free in Richmond!
Free Richmond Activities for Couples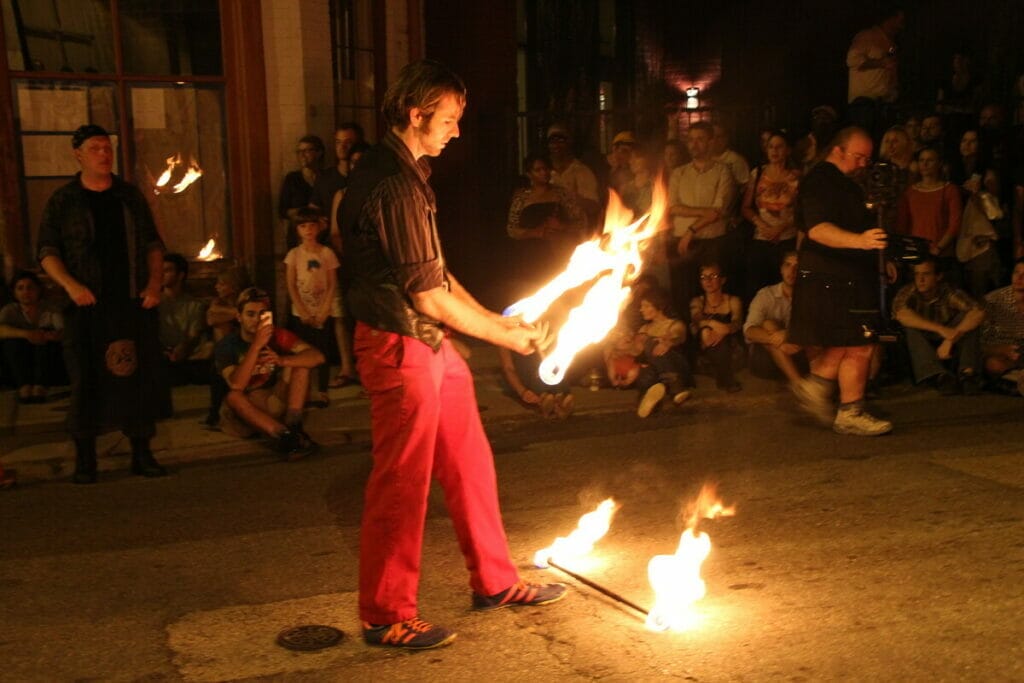 The first Friday of every month is a great time to be in Richmond's Arts District!
Get immersed in Richmond's rich cultural scene with RVA First Fridays, the art walk that will take you to the galleries, restaurants, shops and more that make up the Arts District.
Take your other half on a fun stroll around, and take in some fine art, some excellent food and cocktails, and maybe even take part in an installation!
14. The Institute for Contemporary Art
Based at VCU, you can get free entry – and in fact free membership – at the ICA all year round!
Check out the amazing contemporary art displayed over four floors, or make a date and attend one of the workshops and events held at the gallery – these are free as well!
This is a great place to visit whether you want a quick artsy fix, or want to spend an afternoon browsing through the impressive collection.
Even the building itself is a work of art!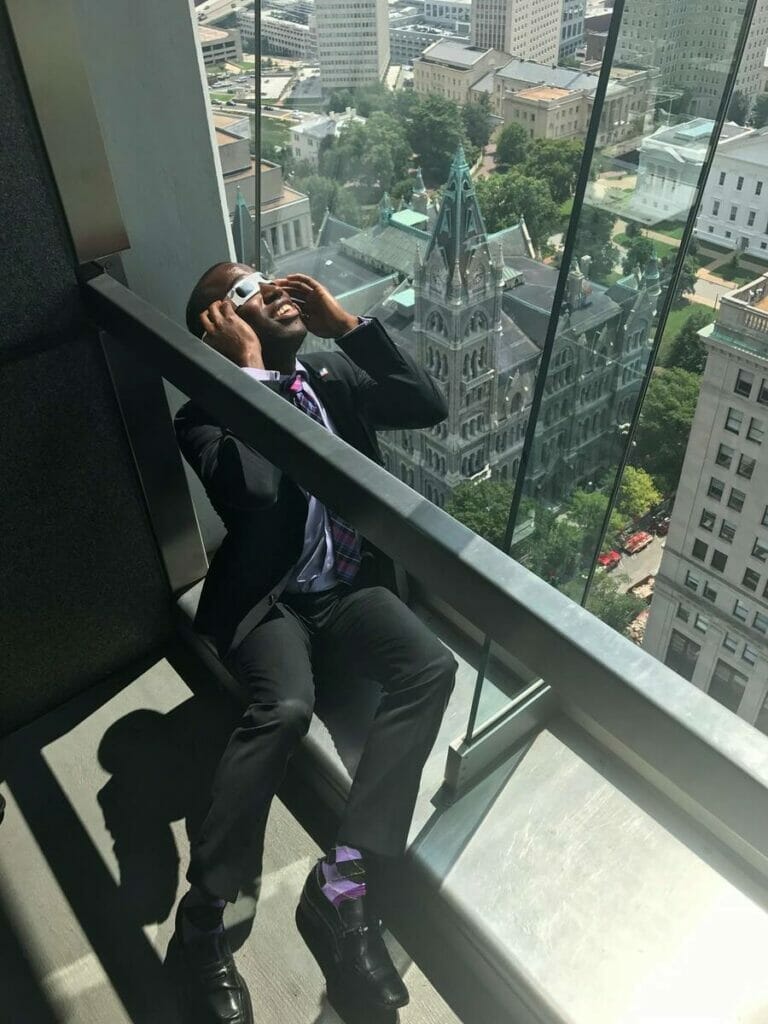 Nothing beats taking in a great view, and one of the best views in Richmond is at the City Hall Observation Deck.
Maybe we've watched too many rom-coms (Sleepless in Seattle comes to mind!), but being up high with your loved one just seems romantic!
So, head to City Hall, where the top floor has floor-to-ceiling windows that give you an amazing view out over the whole city.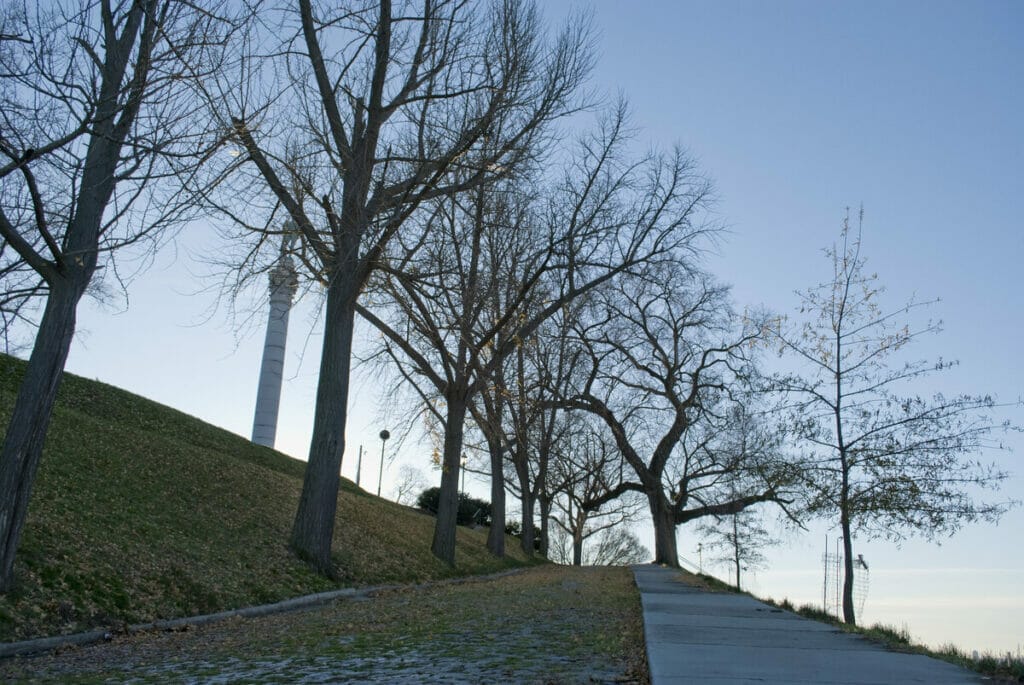 Start your morning in Richmond off the right way with a trip to Libby Hill Park!
It's an amazing place to watch the sunrise over the river, so head to one of the local coffee houses and pick up your morning brew before climbing the hill and watching the sun come up together.
The view from this park is also supposed to be the reason Richmond has its name: in 1737 William Byrd II stood at the top of the hill and proclaimed that the view reminded him of his hometown Richmond-upon-Thames in England!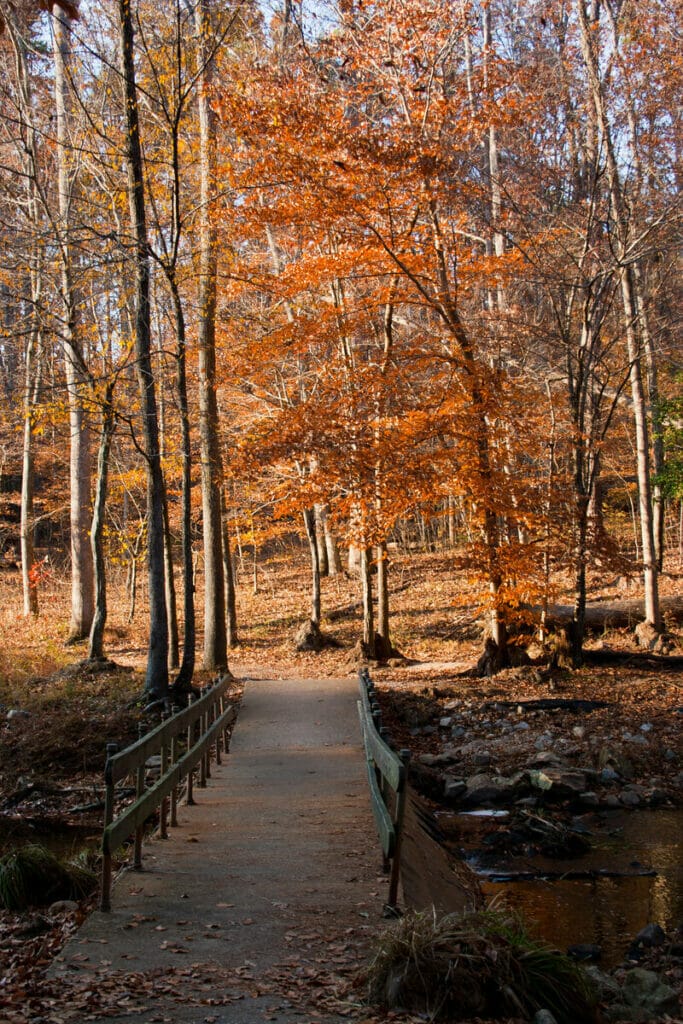 Head out of Richmond to Pocahontas State Park for a day of outdoor fun for two!
Enjoy a tranquil hike along the miles of trails, or if you're a particularly active pair bring along your bikes!
If you're visiting Richmond in the Fall, the foliage here is some of the best you'll see – Mother nature provides the best free stuff in Richmond!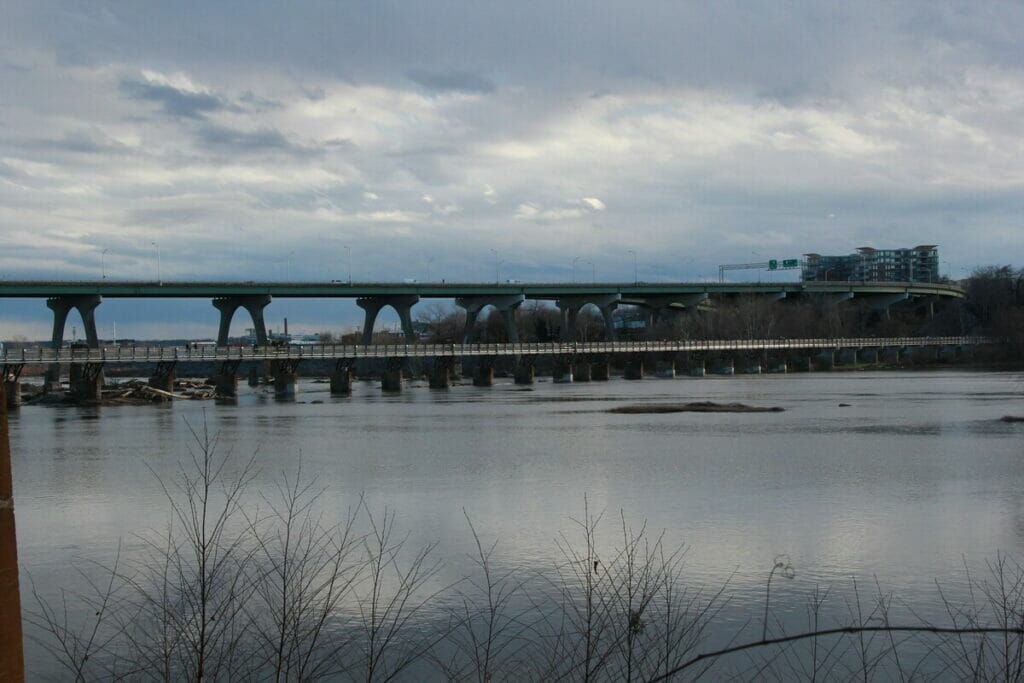 The memorial bridge is the place to start if you want to spend some time outside without leaving the city.
Suitable for walking and cycling, you'll get some awesome views of the city and the river rapids.
At one end of the bridge, you'll see the installation "Three Days in April 1865", which tells the story of the fire of Richmond during the civil war.
The bridge's other end is a whole other story – if you have climbing gear, bring it with you because there's a free-to-use climbing wall!
There are also some charming views of the Richmond skyline at sunset, perfect for a romantic selfie or two!
Free Richmond Fun for History Buffs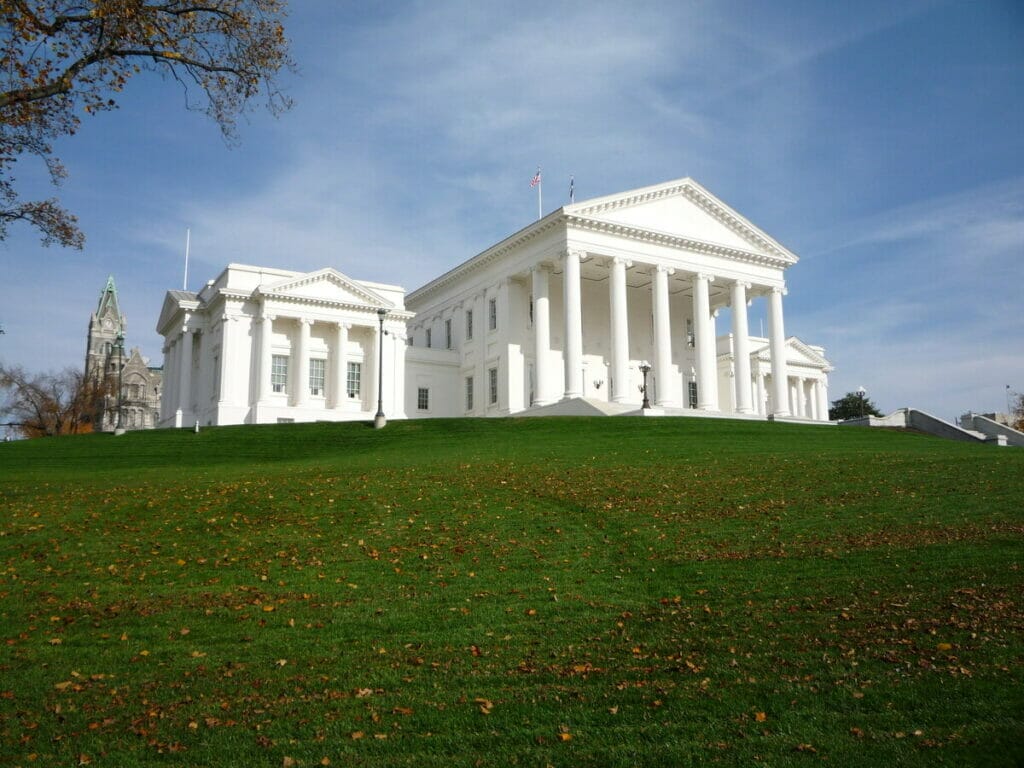 The best place to start your exploration of Richmond's history is right here at the Capitol Building.
Designed by Thomas Jefferson, it's a great example of federal architecture.
Enjoy an hour-long guided tour of the building and take in the stately interiors.
The knowledgeable tour guides will be able to tell you all about the life of this impressive building.
This important museum tells the story of the museum's founder, Jay Ipson, and his family who settled in Richmond after escaping the Holocaust in Europe.
Visit the Oral History Archive to hear the digitized testimonies of survivors of the Holocaust and their liberators.
The museum allows its visitors to explore the role the Holocaust plays in global history and how it relates to the present day.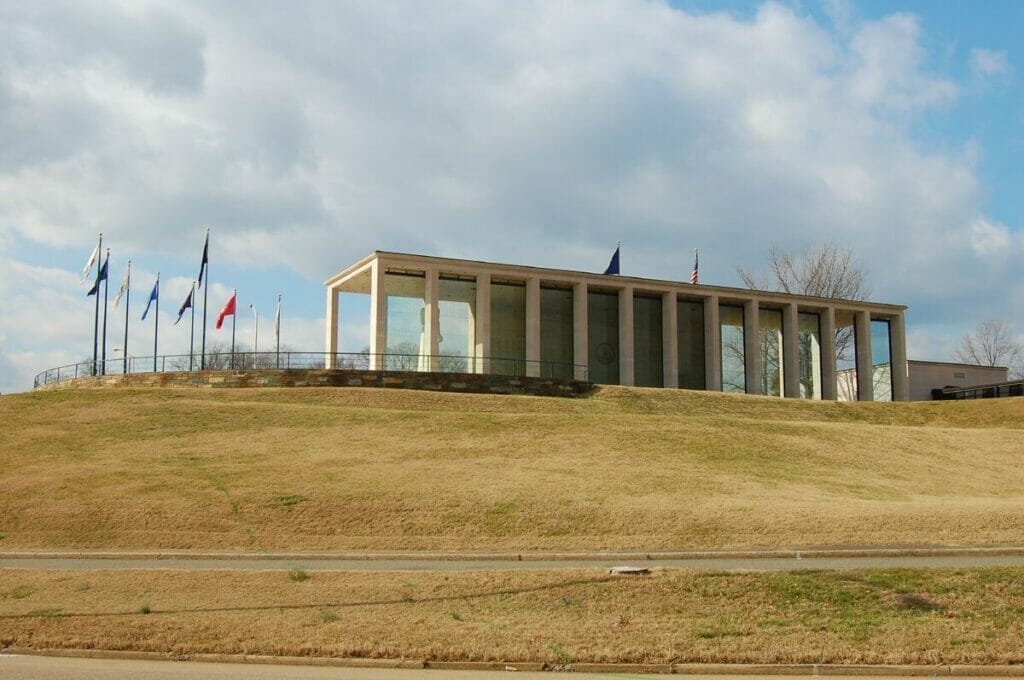 Head to the Virginia War Memorial and learn about the stories of Virginia's veterans and fallen.
Walk through the heart of the memorial, the Shrine of Memory, which invites you to reflect on conflicts past and present.
Take a veteran-led tour, watch one of the documentaries, or simply sit and take in the tranquility of this beautiful spot on the hill.
Head to the neighborhood of Jackson Ward and visit the home of Maggie L. Walker, a prominent civil rights activist and entrepreneur.
Learn about Walker's life and work with a tour of her home and the visitor center.
Kids can pick up a Junior Ranger activity book and receive a badge for completing it!
You can also download a podcast tour of Historic Jackson Ward, which is a great walking tour of the district!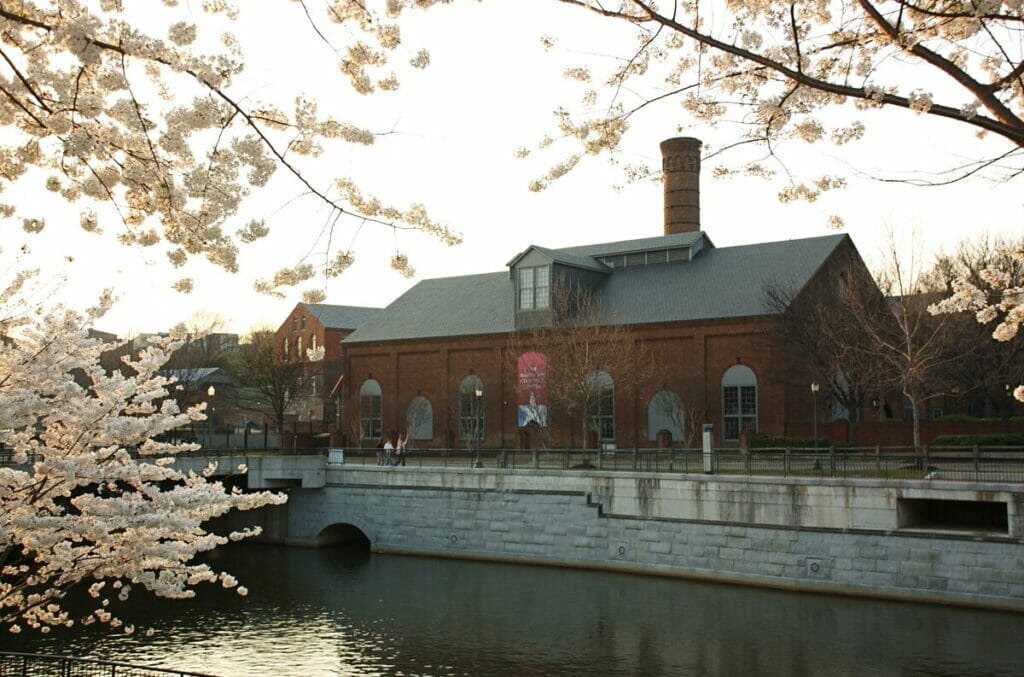 You can pay a visit to two museums here, but only one is free – the visitor center for the Richmond National Battlefield Park, located at the historic Tredegar Iron Works.
Richmond was the center of Confederacy manufacturing and Tredegar was a huge part of that.
It was considered so important as a hub that when Richmond was razed to the ground, the order was given to protect it so production could continue, for the Union army this time.
Wander around the historic site, and head to the visitor center to pick up a map and guide to the rest of the Richmond National Battlefield Park.
It's amazing what you'll learn!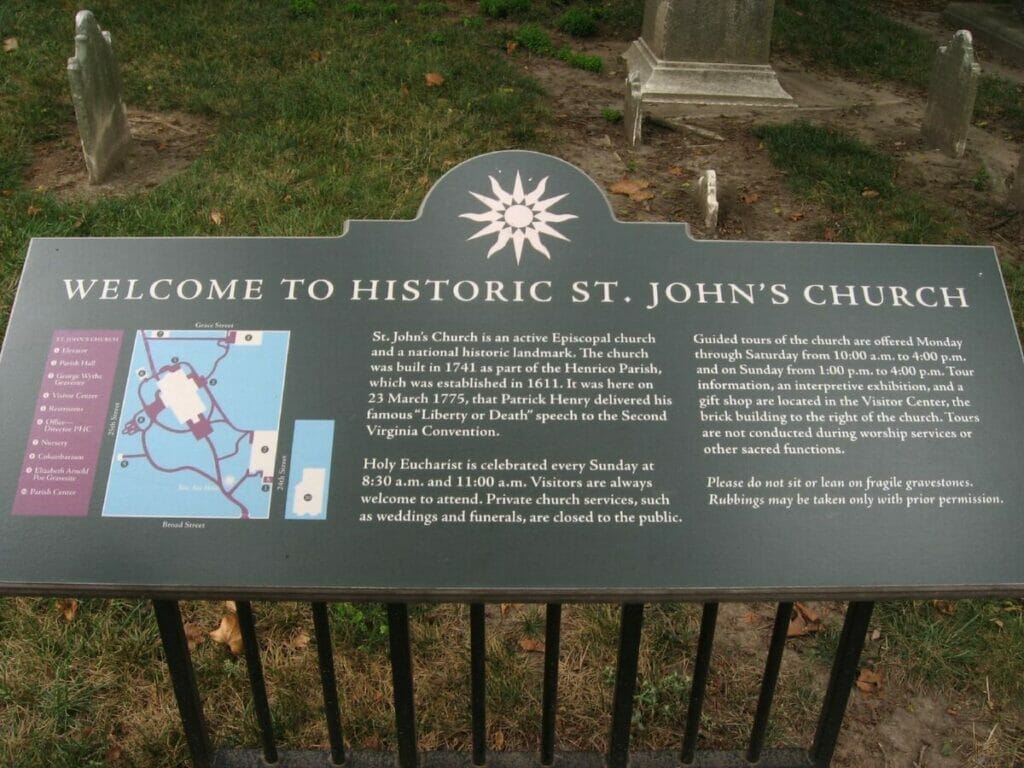 You know that famous quote: "Give me Liberty or Give me Death"?
Well, this is the spot where Patrick Henry said those immortal words and lit a fire for the Revolutionary cause.
The church is open to visitors for its regular Sunday services, but if you visit during the summer, you can catch a live reenactment of the Second Virginia Convention where Henry made that speech. Stirring stuff for and history fan!
Other Free Things to Do in Richmond
Full disclosure, entry to The Valentine is only free if you're a member, under 18, a student or a member of the military.
For everyone else, it's $8-$10, but those are dollars well spent on this unique Richmond museum!
Created to celebrate and document the city, it's a perfect place to come to see artifacts from Richmond's rich history.
Great for fans of history, visitors with kids, and anyone wanting to find out a bit more about the wonderful city of Richmond.
They also have some amazing self-guided walking tours for Richmond neighborhoods and parks.
These are free and are available online.
26. Find a Labyrinth!
Something quirky that Richmond has to offer is a collection of Labyrinths!
Designed to give the walker (you!) time to contemplate, walking a labyrinth can be seen as a form of meditation.
The city has several to offer, but not all of them are in free locations.
However, if you want free then the labyrinths at The Innerwork Center, Richmond Hill Church, St. David's Episcopal Church, and the Community Church of Glen Allen are free to use.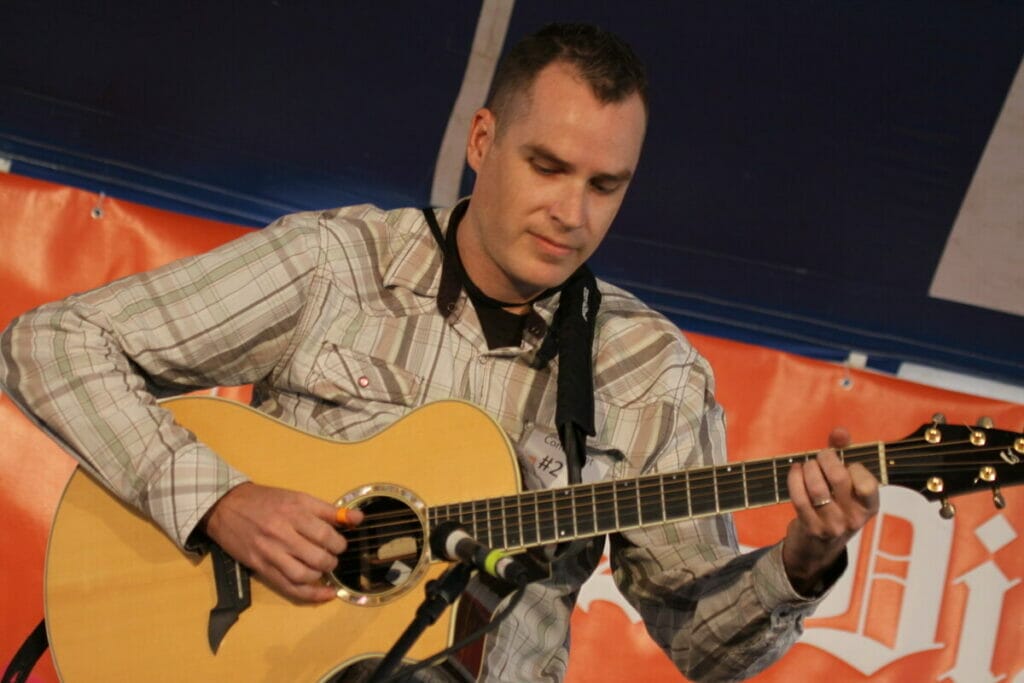 If you love folk music, head to Brown's Island every October for the annual Richmond Folk Festival!
It's a three-day festival of music, dance, crafts, stories and food all for free on the banks of the James.
Head to one of the six stages and dance the night away to diverse sounds celebrating Richmond's culture and heritage – it's one of the city's biggest events so you'll be in good company!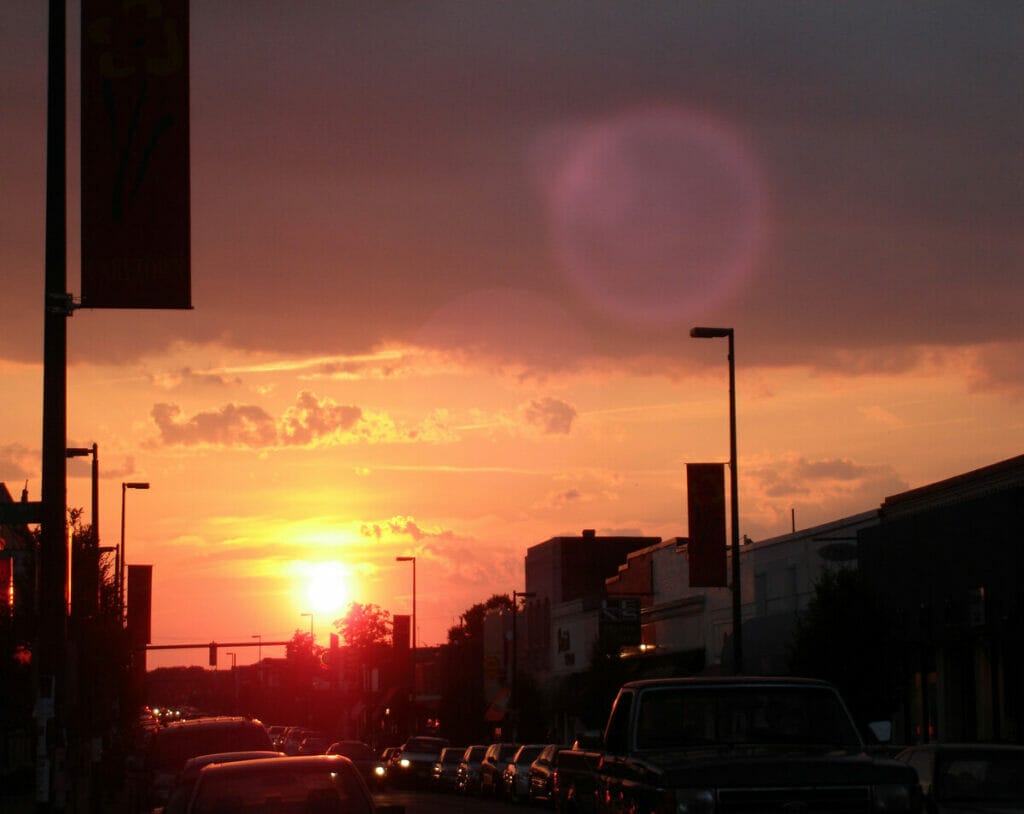 If you're wondering what to do for free in Richmond, a trip to Carytown needs to be on your list!
Sure, you might end up spending some money in one (or two!) of the many vintage stores, independent cafés or micro-breweries in the area, but it's also a great place to wander around and pass an afternoon.
If you're there on a Saturday be sure to step into the Byrd Theatre – a cinema that has retained its 1920s glamor, with a Wurlitzer organ played on the weekend!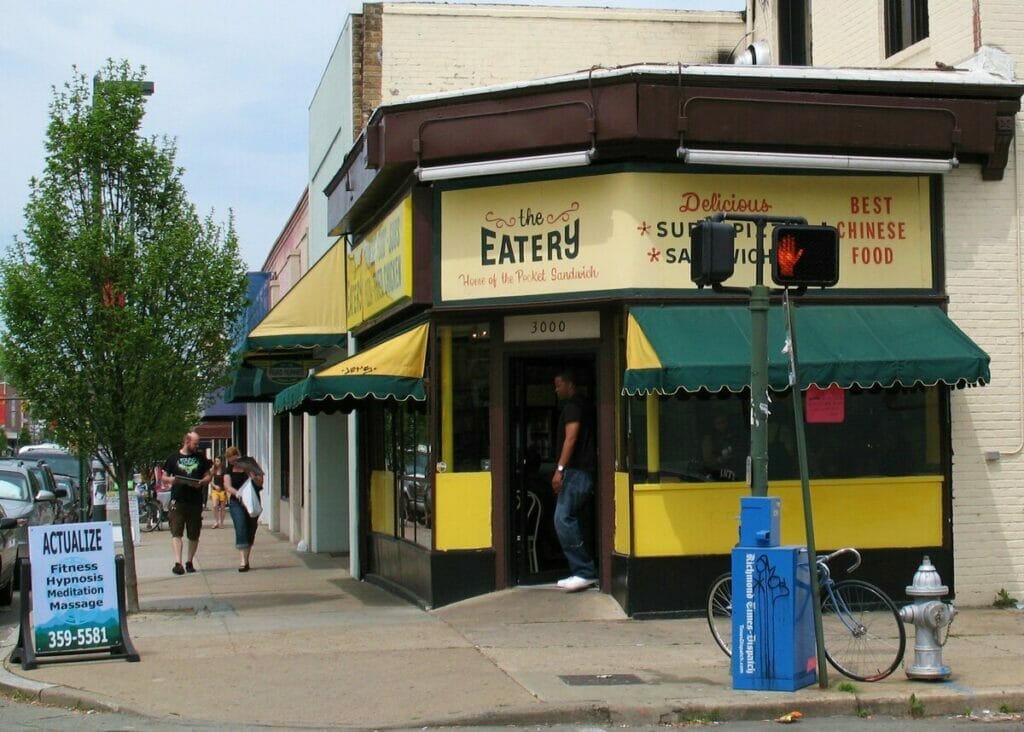 For architecture fans, Richmond's Fan District is a colorful paradise!
There are so many different styles on display, most of which are painted in a fantastic array of colors!
As well as the historical buildings and some picturesque parks, the Fan District has some cute independent coffee shops and some great restaurants.
Visit The Valentine's website for a self-guided walking tour of The Fan, it has all the highlights and best of all it's free!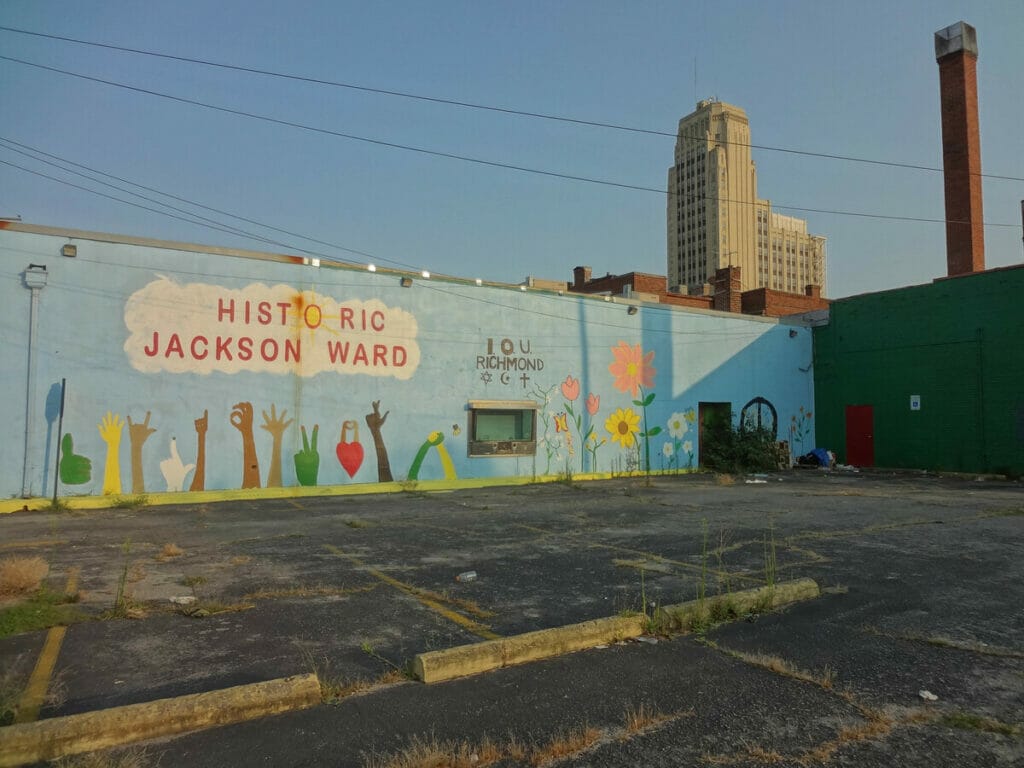 Another amazing neighborhood is Jackson Ward, the historic district known as the 'Black Wall Street'.
Explore the street art, and independent businesses and sample some of the delicious food available in the many restaurants!
If you're visiting in October, check out the 2nd Street Festival, a two-day event that celebrates the Black community through music, art, and dance!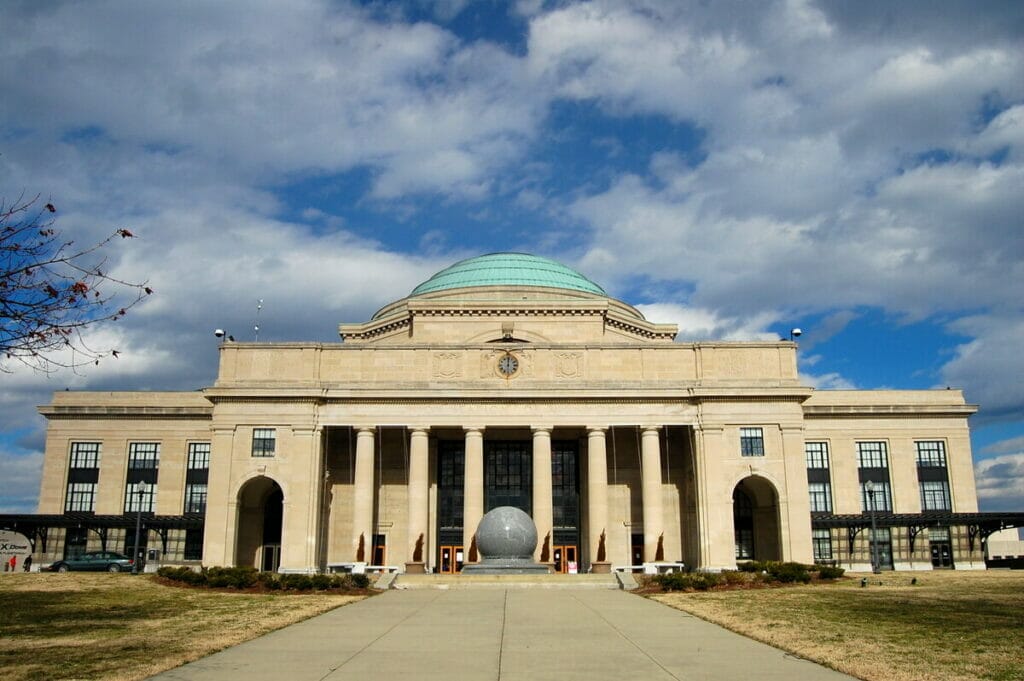 Thanks to all the interactive exhibits, this is an awesome thing to do for free in Richmond if you're visiting with children, but it isn't just for kids!
Located in a beautiful historic building, they have exhibits inside and out including Pollinator Gardens and a Green Roof.
Make sure you check out the shows at The Dome Theater – you'll get an immersive experience of life on earth and the universe!
Pin for Later!
Get the All-American Travel Secrets!
Don't miss out on America's hidden gems!