Surrounded by rugged peaks and sweeping views, Colorado Springs combines breathtaking natural scenery, deep-rooted history, and vibrant small-city life.
With all of this on offer, there are an almost baffling array of things to do alone in Colorado Springs.
For the adventure seekers, you will struggle to find somewhere with more outdoor activities and opportunities.
For those looking for a calmer pace of life, there are enough bars, museums, galleries, and indoor activities to keep you entertained until the Rockies wash away into the ocean (that's a really long time).
Here, we've selected some of the very best possible activities for the intrepid Colorado Springs solo traveler!
And if you're looking for more Colorado solo travel fun, head over to our 27 Perfect Things to Do Alone in Denver guide next!
Looking for more iconic Colorado content? Head here!
Hey! Be sure to check out these expert guides that feature the best attractions for solo travelers!
How to get around Colorado Springs
Like most of Colorado, one of the best ways to get around is to explore on your own by car!
If you're visiting and need to rent a car to get to your Colorado Springs activities, we highly recommend Discover Cars where they find you the best car rental deals from all of the competitors (has saved us so much money!).
Click here to check out Discover Cars!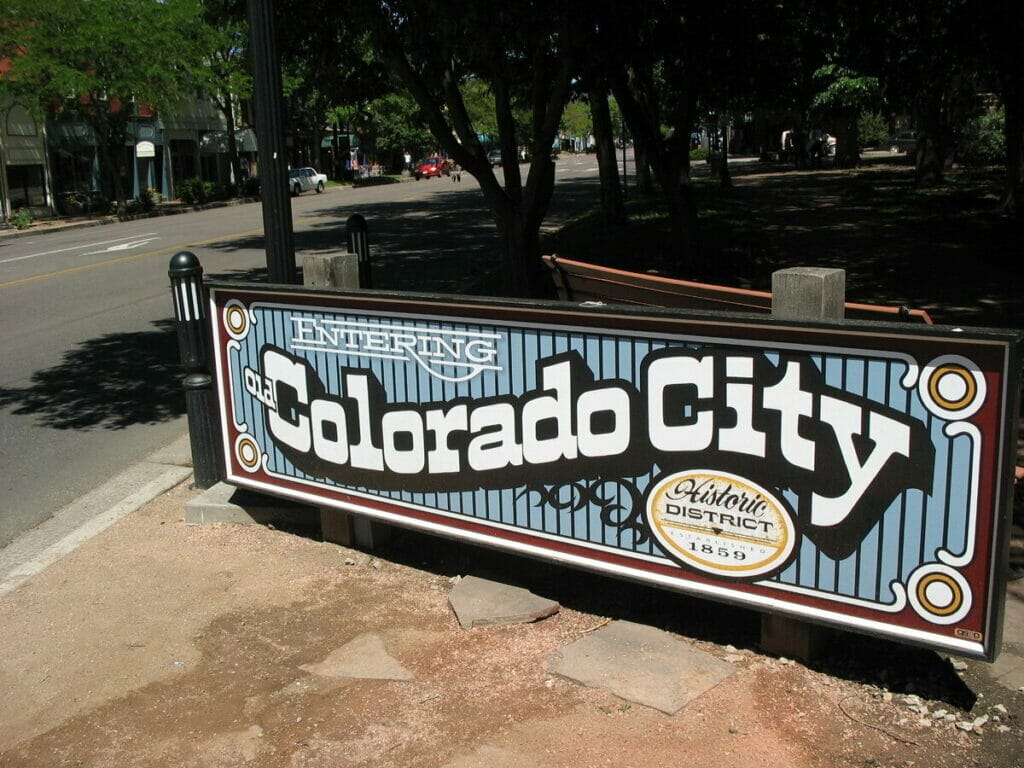 First things first, you should get a feel for the place.
Old Colorado City used to be its own town, the state Capital, but over time was folded into Colorado Springs.
It's a charming mix of turn-of-the-century buildings and trendy new small stores and restaurants.
You can wander through the tree-lined, quaint-feeling streets and explore the town's best small businesses – some coffee here, some light shopping there – learn about the city's gold-fuelled past and generally luxuriate in the steady pace of life here, all watched over by the towering Pikes Peak.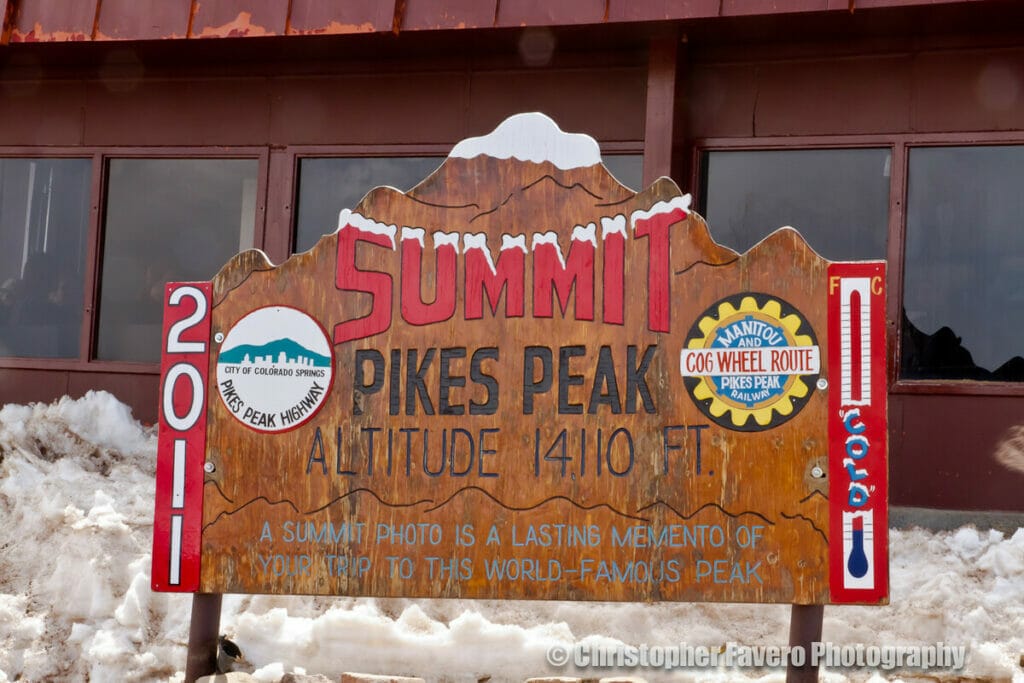 It takes a pretty special peak to earn the title 'America's Mountain' in a country that is studded with mountain ranges over nearly every part of it, but one view from the 14,115-foot summit makes it clear why.
Up here, you can see the Garden of the Gods Park, can see Arizona, New Mexico, Utah, Kansas, can see ridge after forest-decked ridge running away to the horizon.
And the best part of it is, it's completely accessible.
You can drive up along the scenic Pikes Peak Highway, hike up the 12.7 miles route to the summit, or (our favorite) take the Pike's Peak Cog Railway and sit back and watch forests, rivers, and valley roll by the window side.
There's even the new visitor center at the top, complete with gift shop and indoor and outdoor eating areas. All the majesty of the outdoors, all the comfort you need.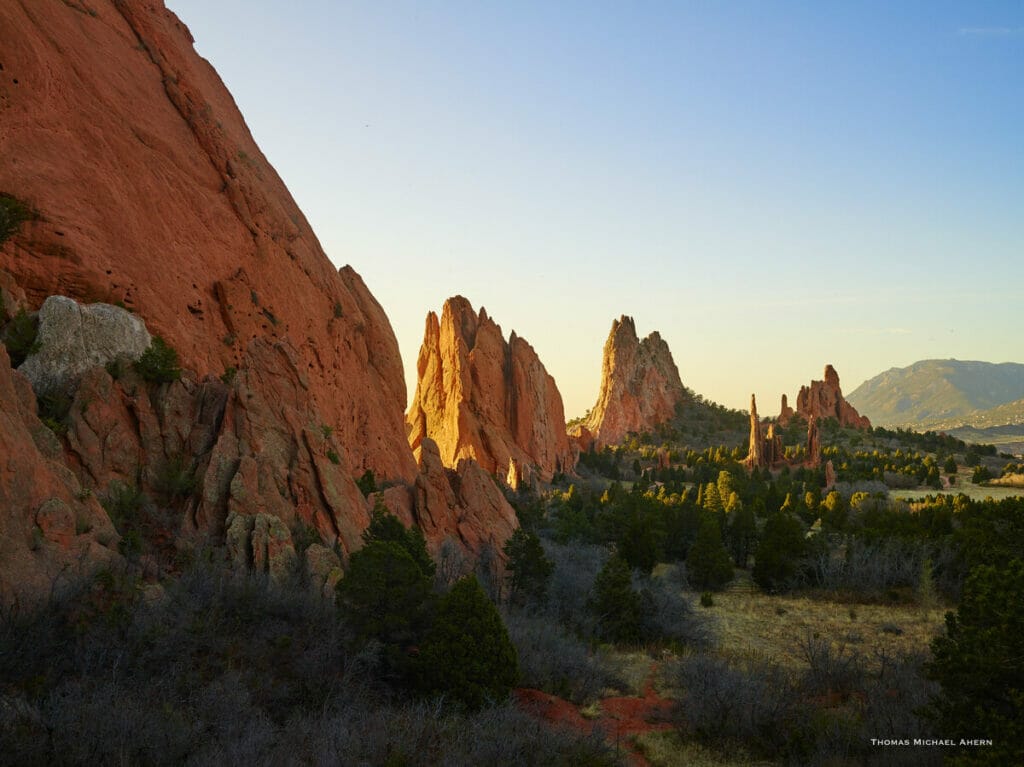 The Garden of the Gods is something you need to see to experience.
To one side, there are plains stretching away, to the other, white-capped peaks, and all around you red-pink rock formations erupting from the green landscape.
Just sitting and staring is entertainment enough, but there is every variety of outdoor tours and adventure available here as well, from mile after mile of serene hiking trails to the wind-in-your-hair thrill of Jeep tours.
4. Explore the collections of the Colorado Springs Fine Art Center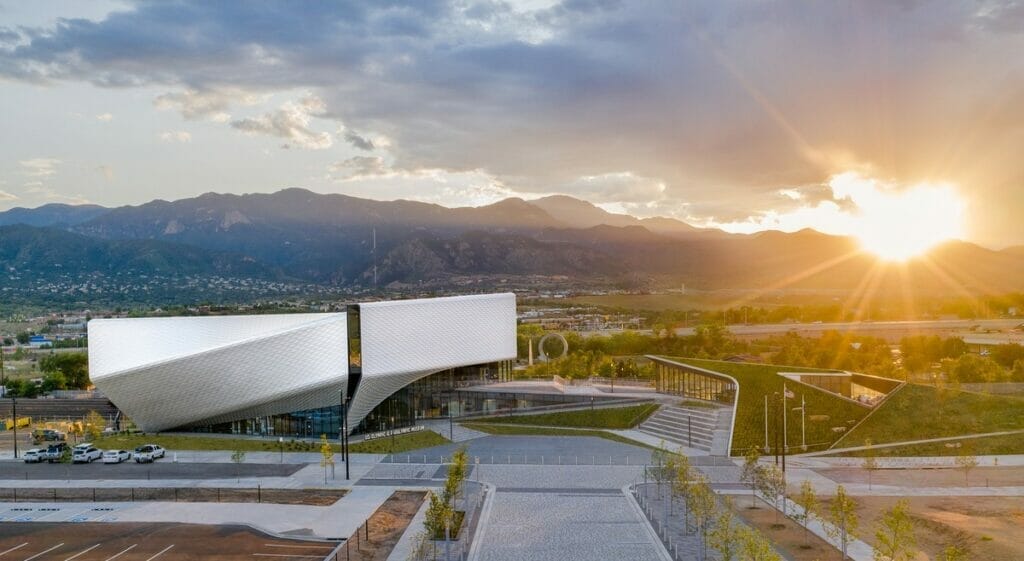 The outdoors aren't the only beautiful thing here. The Colorado Springs Fine Art Center is the cultural core of this rugged landscape, with permanent collections of regional artists as well as more famous names.
Beyond the art, this lovely art-deco building also contains a theatre, library, and other facilities put in place to keep the fine arts flourishing in the shadow of the Rocky Mountains.
5. Experience Broadmoor Seven Falls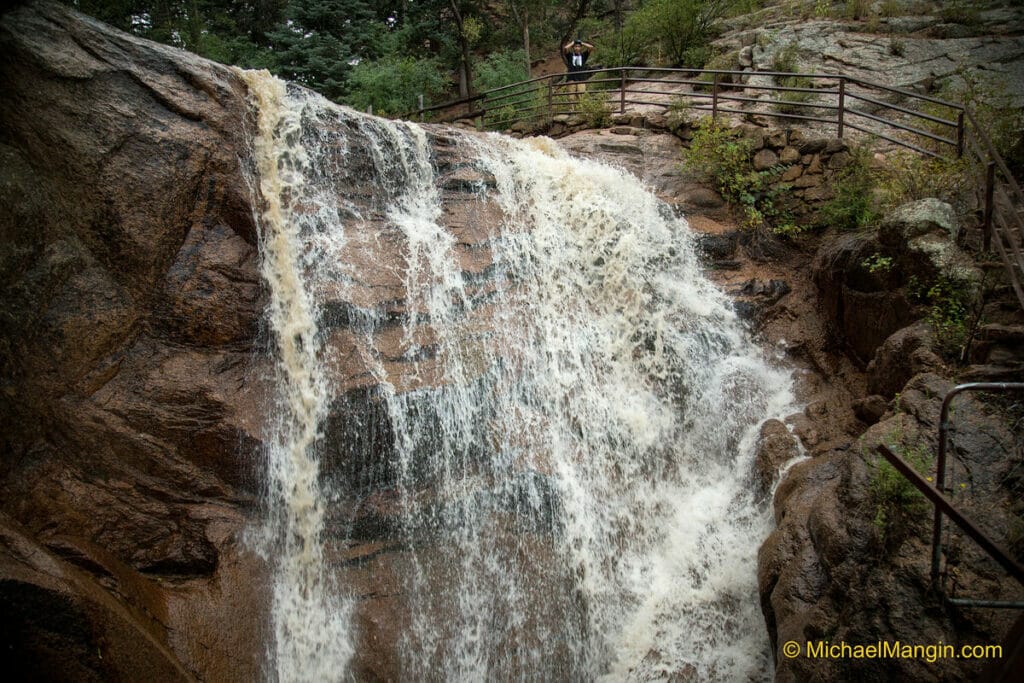 Seven waterfalls, cascading one after another between steep canyon walls.
The sound of the water crashing, reverberating off the rock faces as it foams to white and falls again and again for 181 feet.
The Seven Falls should be on the itinerary for any solo travel in Colorado Springs.
You can look down on them either from the staircase to one side or from a viewing platform that you can take an elevator to.
You can even take a 1-hour segway tour where you get to explore the history and learn more about the surrounding area while feeling the fresh air whipping through your hair!
They're even open at night, when a series of lights bathe the falls in a warm glow.
6. Visit Glen Eyrie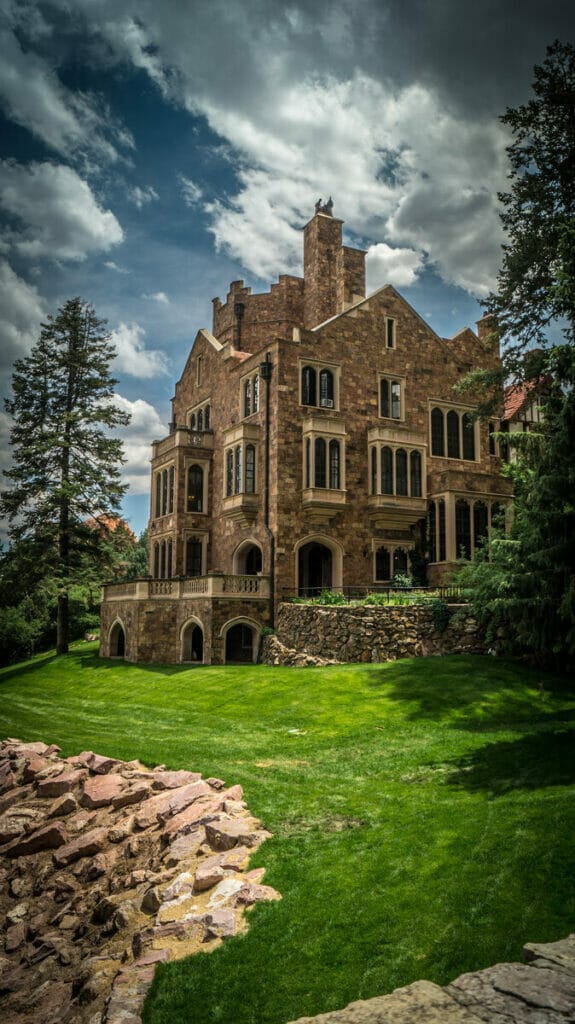 If you've ever been in the mountains and thought, 'I know what this place is lacking, a grand mock-Tudor castle', then this is the place for you.
Surrounded by 750 acres of grounds, this pink-stone mansion was built in the late 1800s by William Jackson, the founder of Colorado Springs.
Now, you can stay here or bring some Old World style to your Colorado Springs solo trip and visit for some English-style afternoon tea.
European sophistication with the raw, American majesty of the Rockies around you.
7. Hike pristine wilderness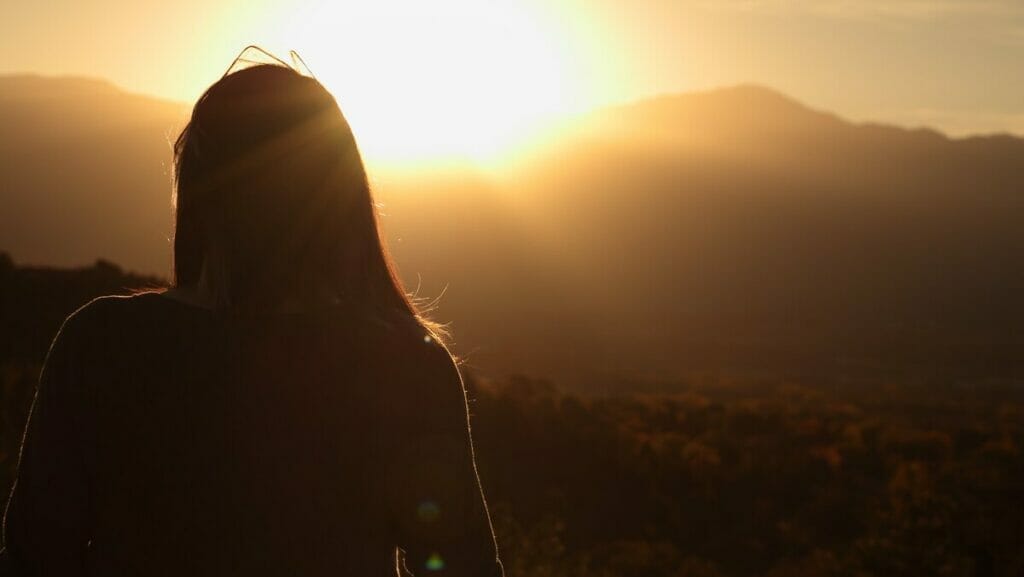 If you're a keen hiker, you can't ask for more than the landscapes surrounding Colorado Springs.
Mile after mile of trekking routes are available, well-maintained pathways that cover high peaks, low valleys, beautifully-colored geological features, and forest-lined waterways.
Of course, if hiking makes up a big part of your solo trip to Colorado Springs, make sure that you check the route ahead and take all of the usual safety precautions.
Hiking alone can be a serene, beautiful experience, but let's make sure it's a safe one as well.
8. Take a food tour
Over recent years, Colorado Springs has become an increasingly foodie destination.
The best way to sample regional classics and the finest new offerings is to join one of the food tours that chart different parts of the city, this 3-hour tour is one of our favorites!
Normally spanning a few hours, you will get a guided introduction to the best food eaten by Colorado Springs locals, learning about the area as you dine.
9. Marvel at the Manitou Cliff Dwellings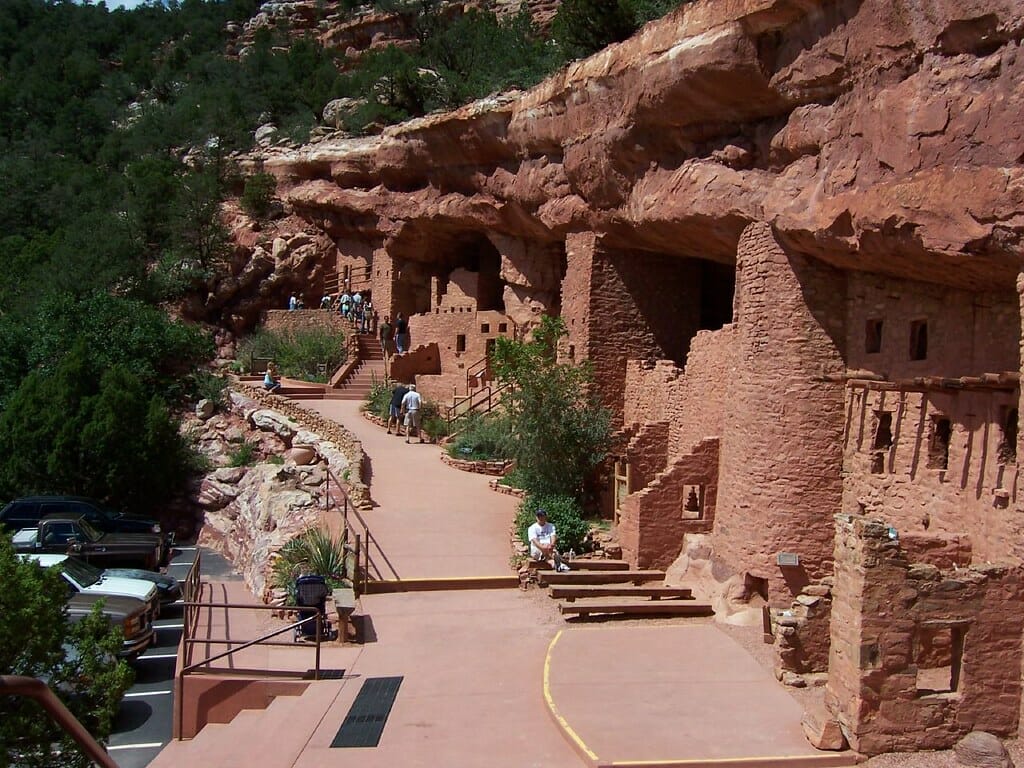 The history of the Pike Peaks region stretches back far beyond when European settlers discovered the beauty and rich potential of the area.
The Manitou Cliff Dwellings are pristine examples of Ancestral Puebloan architecture, set back into the brightly colored rock face.
Dating back between 800 and 1,000 years, these beautifully preserved buildings offer a glimpse back into the oldest past of the region.
10. Venture into The Cave of the Winds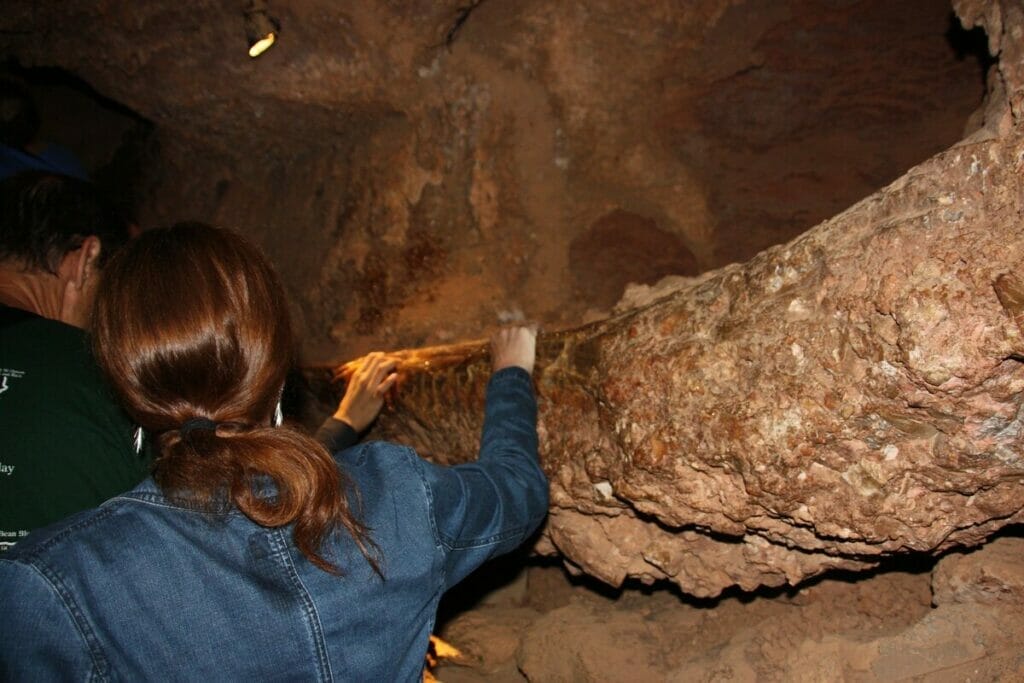 As dramatic as the name makes them sound, this genuinely impressive cave network is found just down the valley from the Manitou Cliff Dwellings.
You can take a tour down into these labyrinthine tunnels (you really don't want to go wandering off alone) and see huge caverns, rugged rock formations, stalactites and stalagmites, and experience the indescribable thrill of knowing you are journeying deep down into the heart of the Rocky Mountains.
For something genuinely exhilarating, take the Haunted Lantern Tour: a 90-minute wander through the area's history as the submerged rock is illuminated only by the flicker of lantern light.
11. Explore Manitou Springs itself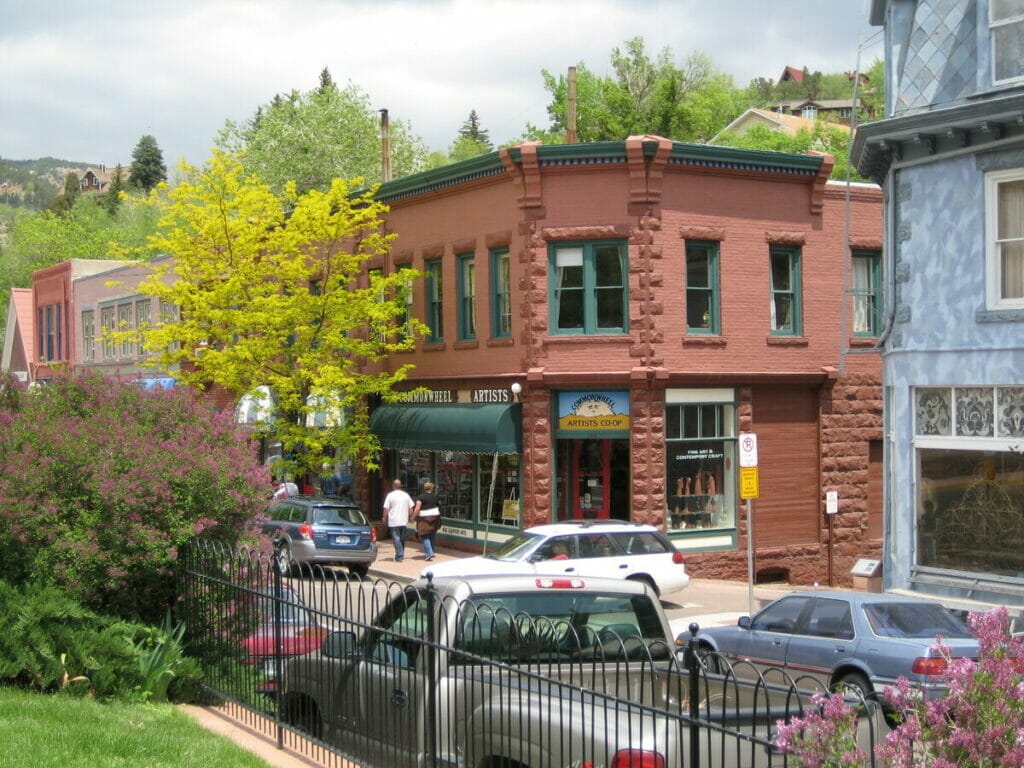 Both the Cave of the Winds and the Cliff Dwellings are found just outside the charming little town of Manitou Springs.
Less commercially developed than Colorado Springs but just down the road, this town became famous as a spa town, with people flocking from all over the world to sample its healing spring waters.
Today, you can still take the waters and visit spas but there are some fantastic bars and restaurants as well, all held together by this slightly hippie, small-town atmosphere, surrounded by sublime nature, making it one of the best things to do alone in Colorado Springs.
12. Live like a cowboy at the ProRodeo Hall of Fame
Now, a museum dedicated to rodeo might not be everybody's go-to when they're totting up a list of what to do alone in Colorado Springs.
It's not one of the region's most famous attractions, but the ProRodeo Hall of Fame can be a really fun afternoon.
It is a temple to cowboys, with exhibit after exhibit dedicated to the great individuals and vibrant culture of rodeo.
This is one of the most unique and fun things to do alone in Colorado Springs.
13. Take a brewery tour
Of all the many, many fun things to do alone in Colorado Springs, a guided tour of the city's best new and old breweries has got to be up there.
Craft beers, IPAs, savory and sweet food pairings, some new friends, and a backdrop of mountain peaks to wash it all down.
It sounds like a great day to us!
14. Sample the Springs' nightlife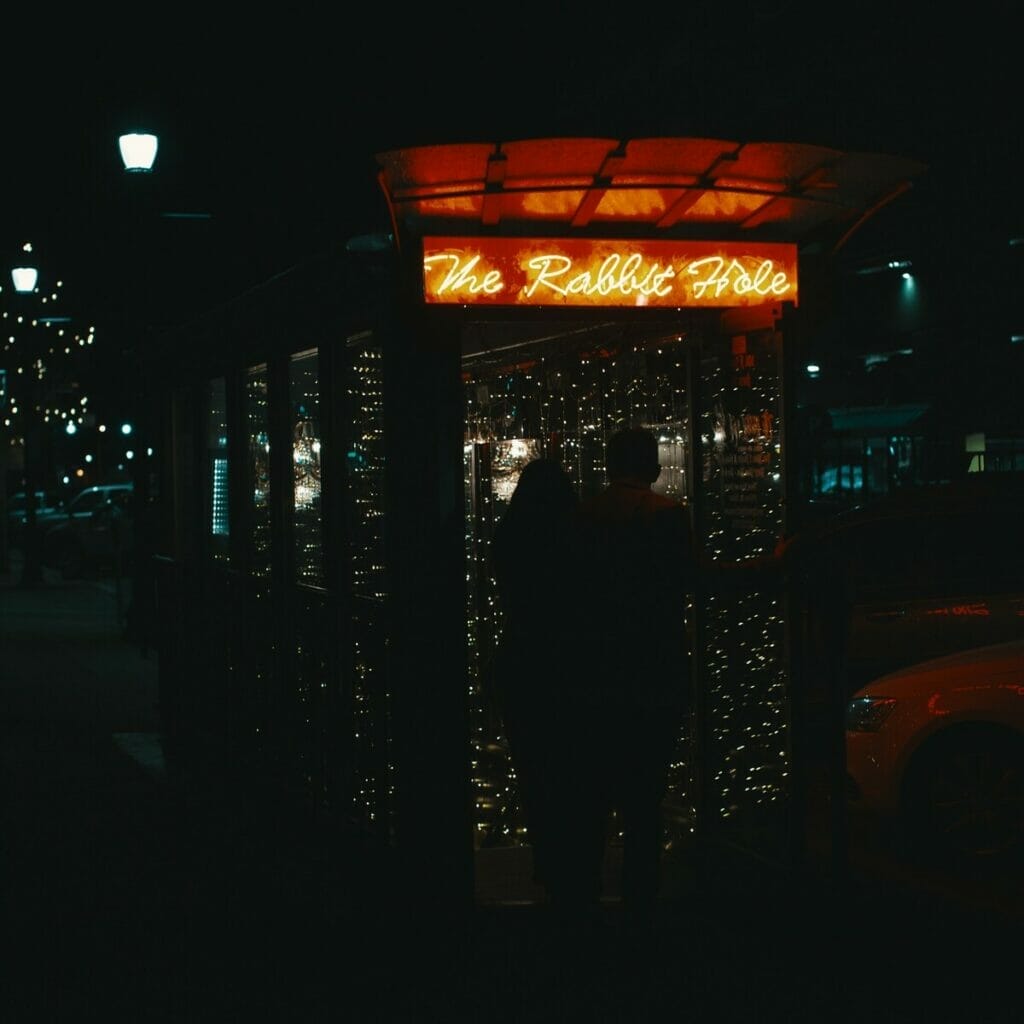 The city's mix of young, trendy locals and thriving tourism industry mean that you're never short of things to do alone in Colorado Springs at night.
And it's not all just craft beer and bourbon (although, there is a fair amount of craft beer and bourbon).
There are choices everywhere, but try The Rabbit Hole for great craft cocktails served in an entirely below ground space.
Pull up a stool at the bar, pick one of the house specialties and soak in the atmosphere.
Something to keep in mind though, there are Happy Hour deals aplenty during the day but the city in general does close fairly early, with most bars shutting around midnight.
15. Explore America's aviation, past and present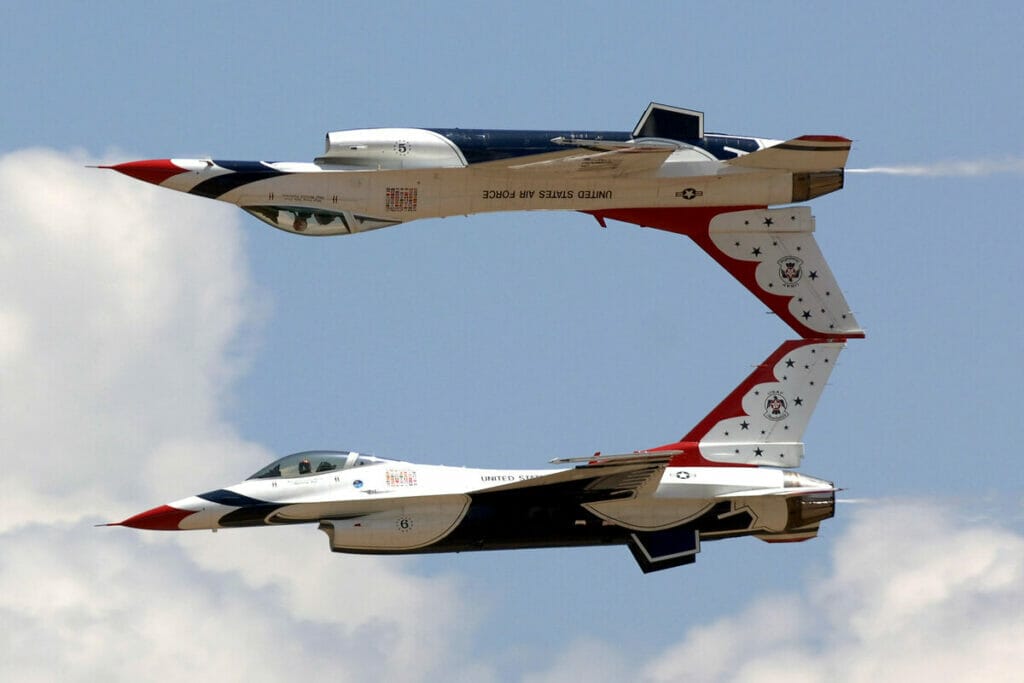 Colorado Springs is home to the U.S. Air Force Academy, and the public are now able to visit their base.
Even if airplanes aren't quite your thing, a few hours spent wandering the grounds are well worth your time.
The architecture is genuinely striking, especially set against the mountain vistas behind it.
If the kind of aerial warfare here is a bit modern for your tastes, you can head over to the National Museum of World War II Aviation and see real examples of the planes that made Europe safe, as well as exhibits that lay out their rich history.
16. Explore the area's history at the Colorado Springs Pioneers Museum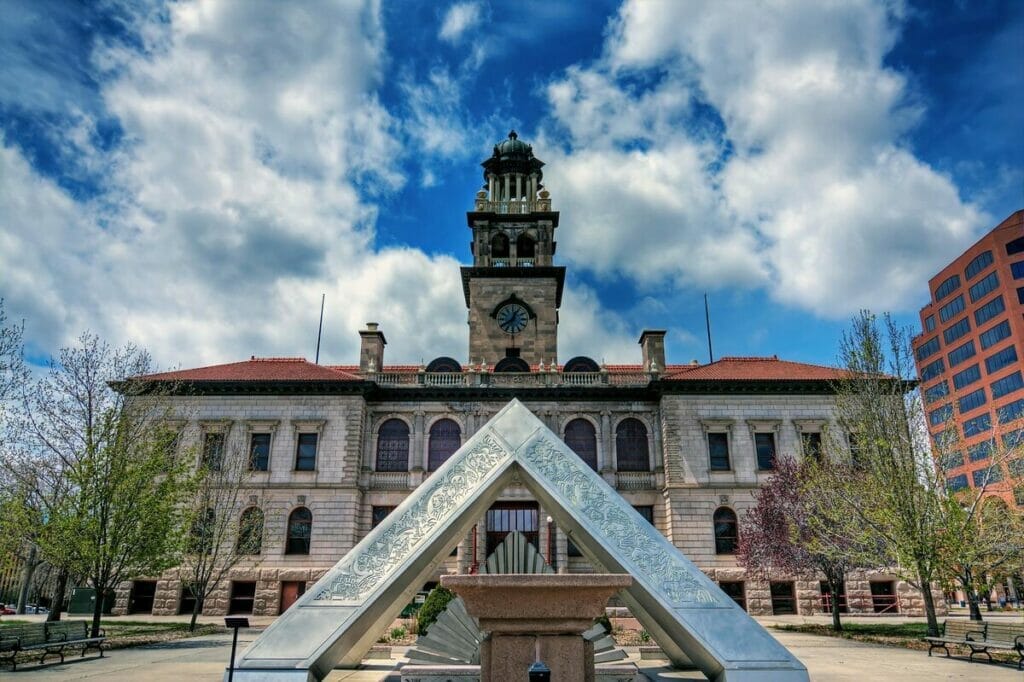 Housed in an imposing building, replete with domed clocktower, that used to be the County Courthouse, Colorado Springs Pioneers Museum is dedicated to the Pikes Peak region and the history that ties it together.
It's a one-stop-shop for learning everything about what has made the Colorado Springs area into what it is today, from its collections focusing on the Native American cultures who first lived here, through the Gold Rush, and all the way up until the present day (and it's free).
17. Pass a few hours at the Colorado Farm and Art Market
This might be the most tranquil, wholesome option for what to do by yourself in Colorado Springs.
Everything here is authentic.
Everything here is locally produced by the farmers that live around the city.
There are stalls selling seasonal fruit and vegetables, as well as vendors selling food that is ready to eat, both local specialties and more exotic meals.
There's a real emphasis on community and the market involves a sizeable local population of artists (it makes sense that a creative crowd are drawn to somewhere this impressive).
Go for a wander through the stalls, treat yourself to some free samples, and take a seat with some locally-produced, organic meal and watch the world go by.
18. Take a tour around the Olympic Training Center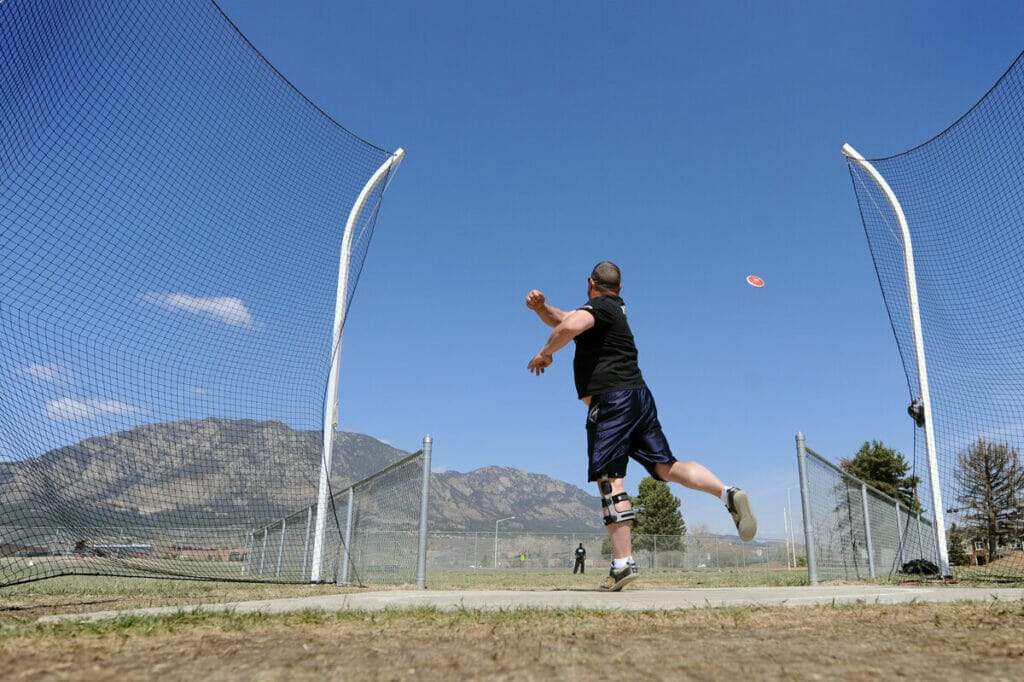 See where the nation's elite athletes hone their craft.
The U.S. Olympic and Paralympic Training Center is a state-of-the-art complex that is as impressive as the athletes it creates.
A tour runs every hour and walks you through the history of the U.S. Olympics and Paralympics teams, showing you how they reach the levels of excellence you see on the TV.
These aren't always available, but sometimes there is even the option of a tour that is guided by an actual Olympic athlete.
19. Wonder at Paint Mines Interpretive Park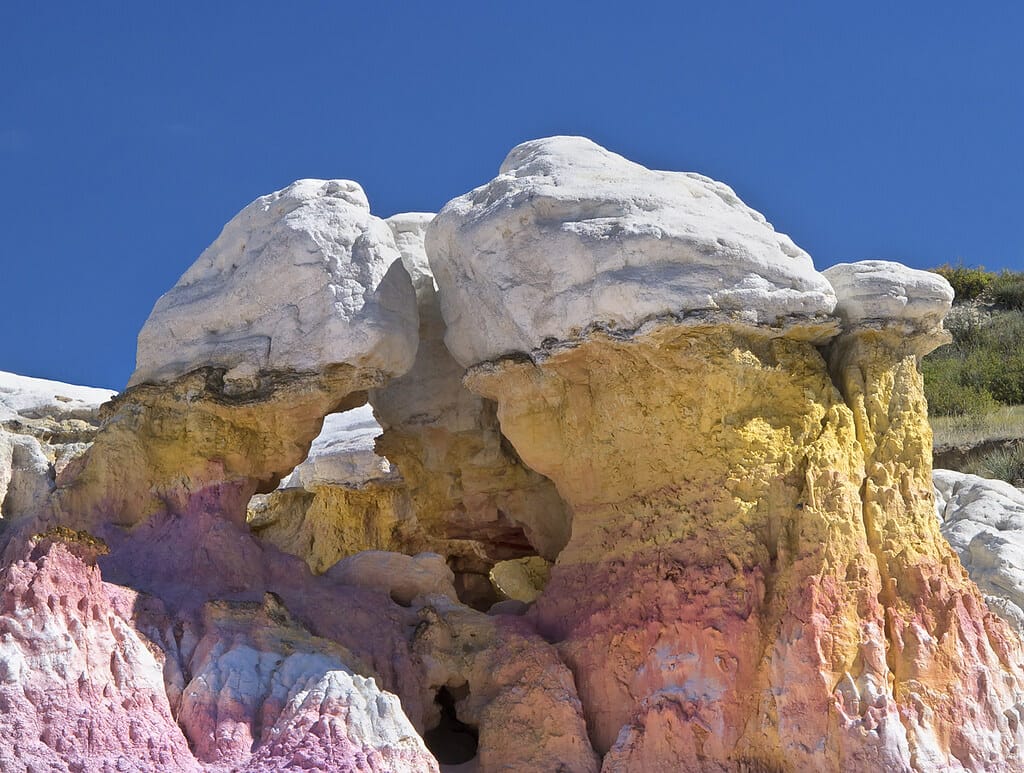 Words struggle to do justice to Paint Mines Interpretive Park, and that's why we saved it as our last things to do alone in Colorado Springs.
It is smaller than some of the others in the area, but what it lacks in size it makes up for in variety.
The rock faces here are multi-colored, arrayed in bands of soft pastel paint colors.
As the iron compounds in the rock oxidize, it has turned every shade of pink, orange, blue, has made it seem like the whole landscape has turned to color.
People have been drawn to this place for millennia, and there are traces of the Native Americans that lived here and gathered these brightly-colored layers of clay to make paints.
The mines that were used to extract these materials have been used for at least 9,000 years.
There are clearly marked trails that will show you all of this vibrant, deep-rooted area and its history.
The Ultimate Solo Trip
Nature, nightlife, the feeling of a place that is so old but new, fresh, and on the rise, there's so many things to do alone in Colorado Springs!
It's just a great place for a solo traveler to spend some time, taking in the variety of what is on offer here at the foot of the Rocky Mountains.
Whether you're looking for adventure, or to kick back and soak in some mountain life, it's all here, waiting for you.
Pin for Later!
Get the All-American Travel Secrets!
Don't miss out on America's hidden gems!