Looking for interesting things to do in Atlanta alone?
You've come to the right place!
Whether you're intrigued by history, nature, art, or… puppets, soda, or creepy doll heads?
Er… whatever it is that piques your interest, this list will ensure that you find plenty of activities to help you have the best time on your solo trip to Atlanta!
So, without further ado, here are 21 things to do in Atlanta alone!
Hey! Be sure to check out these expert guides that feature the best attractions for solo travelers!
Hey! Looking for more Georgia content? Check these out!
How to get around Atlanta
Like most of Georgia, one of the best ways to get around Atlanta is to explore on your own by car!
While there is public transportation, Atlanta is very much a driving city.
If you're visiting and need to rent a car to get to your Atlanta activities, we highly recommend Discover Cars where they find you the best car rental deals from all of the competitors (has saved us so much money!).
Click here to check out Discover Cars!
The Best Tours in Atlanta
If you'd prefer to have someone else show you around, check out these Atlanta tours that you could go on, or continue reading our guide that you can follow yourself!
Fun Things to Do Alone in Atlanta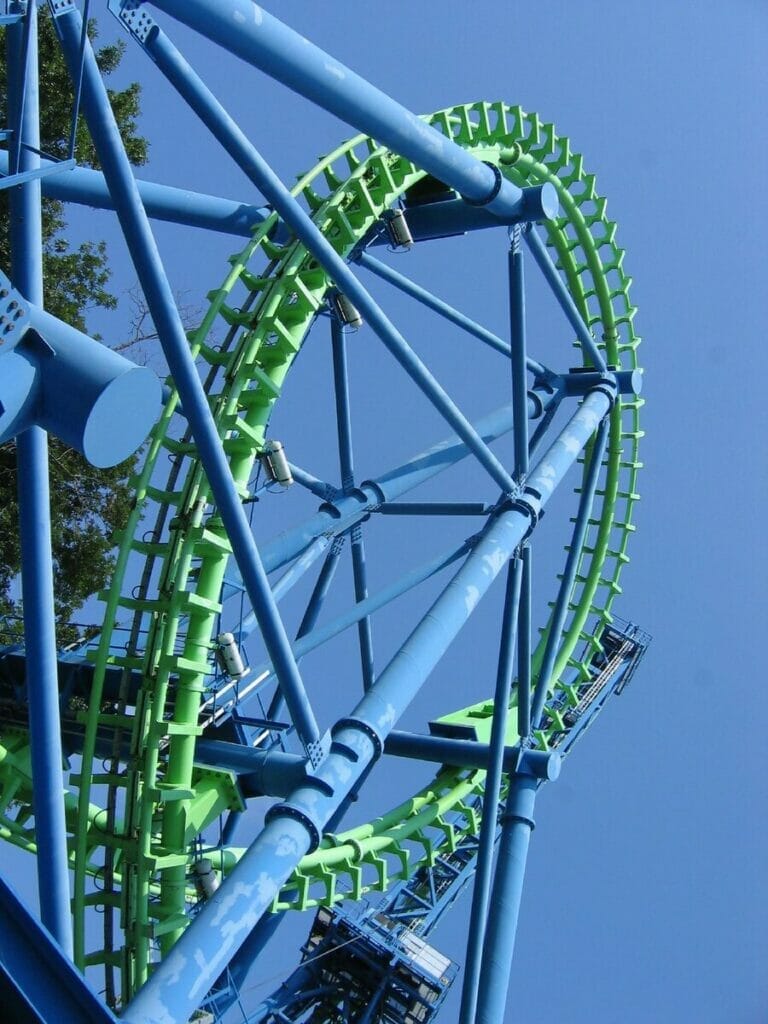 Going to a theme park alone can be a great way to have fun without worrying about catering to everyone else.
You decide what rides you want to go on, and how many times you want to zip right back in line and ride again!
While technically in Austell, about 10 miles west of Atlanta, Six Flags Over Georgia is easily one of the most fun things to do alone in Atlanta's metro area.
Feel the wind on your face as you fly through the air on the park's roller coasters and other thrill rides, take a selfie with the Looney Tunes gang, and chow down on American favorites at the park's many dining offerings – funnel cake is an absolute must!
2. Learn about one of the world's largest airlines at the Delta Flight Museum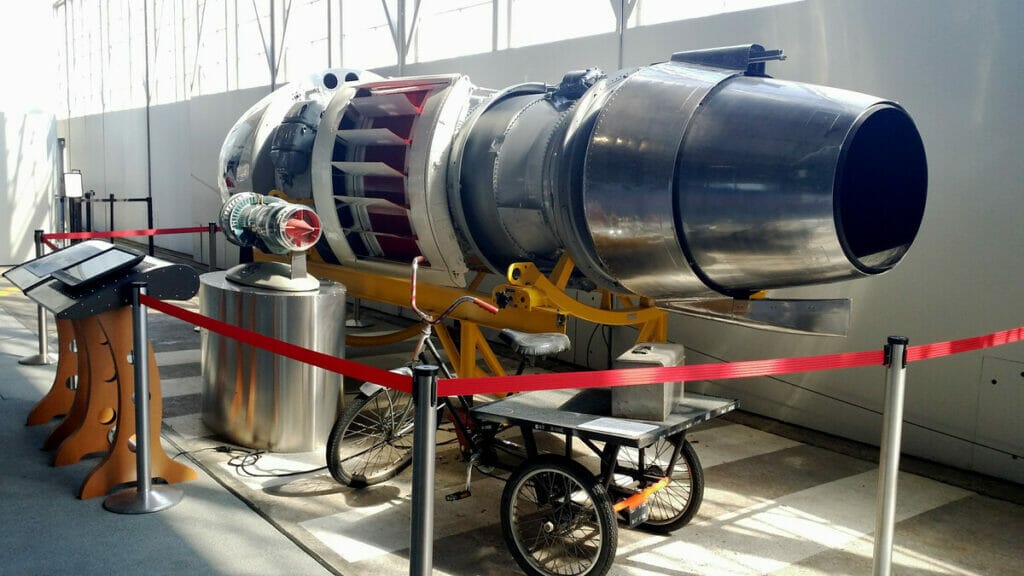 Atlanta is home to one of the busiest airports in the world, so it's only fitting that you'll find a flight museum just outside of ATL!
Located in Delta's Atlanta headquarters, the Delta Flight Museum features two airplane hangars full of immersive history about the airline.
You'll also find fascinating vintage aircraft displays, including the rare Waco 125 biplane – the last of its kind!
Remember to check their website to make sure the hangars will be open during your visit!
3. Admire the creatures of the sea at Georgia Aquarium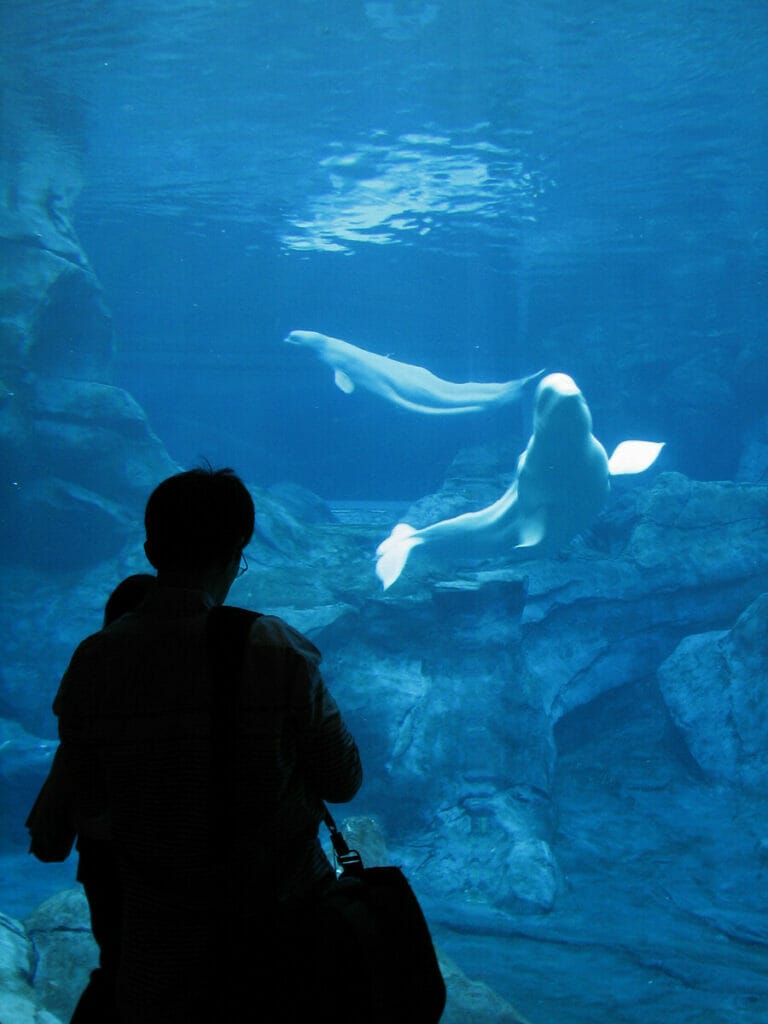 Did you know that Georgia Aquarium is the largest aquarium in the United States, and the third largest in the entire world?!
At Georgia Aquarium, you'll see sharks, dolphins, whales, sea lions, penguins, otters, and, of course, plenty of colorful fish!
Looking to splurge on a one-of-a-kind experience? The aquarium's Journey with Gentle Giants offers the chance to swim or dive alongside sharks, manta rays, and more!
Top tip: it might be a good idea to grab lunch before or after your visit, as the aquarium's dining options aren't very highly rated. Be sure to get your ticket stamped for re-entry if you plan to leave for lunch and come back!
4. Learn the history of trap music at the Trap Music Museum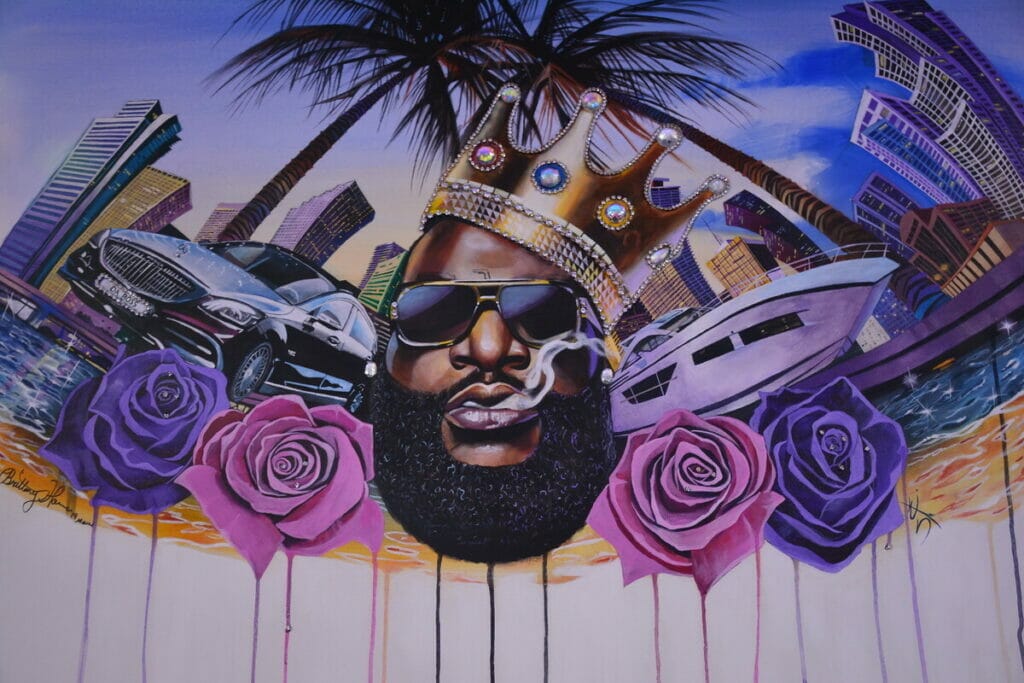 Trap music got its start in Atlanta, so it's only natural that the Trap Music Museum is right in the heart of the city!
There, you'll learn about the history of trap and hip-hop through immersive, artistic exhibits.
Meeting a friend for the day? While not ideal during a solo trip to Atlanta, as it requires at least two people, Escape The Trap is an exciting escape room attached to the museum.
If you happen to meet up with someone in the area, bring 'em along for some fun!
The Trap Music Museum is a very popular Atlanta attraction, with lines often forming outside before the place even opens, so be sure to get there early!
5. Go indoor skydiving with iFLY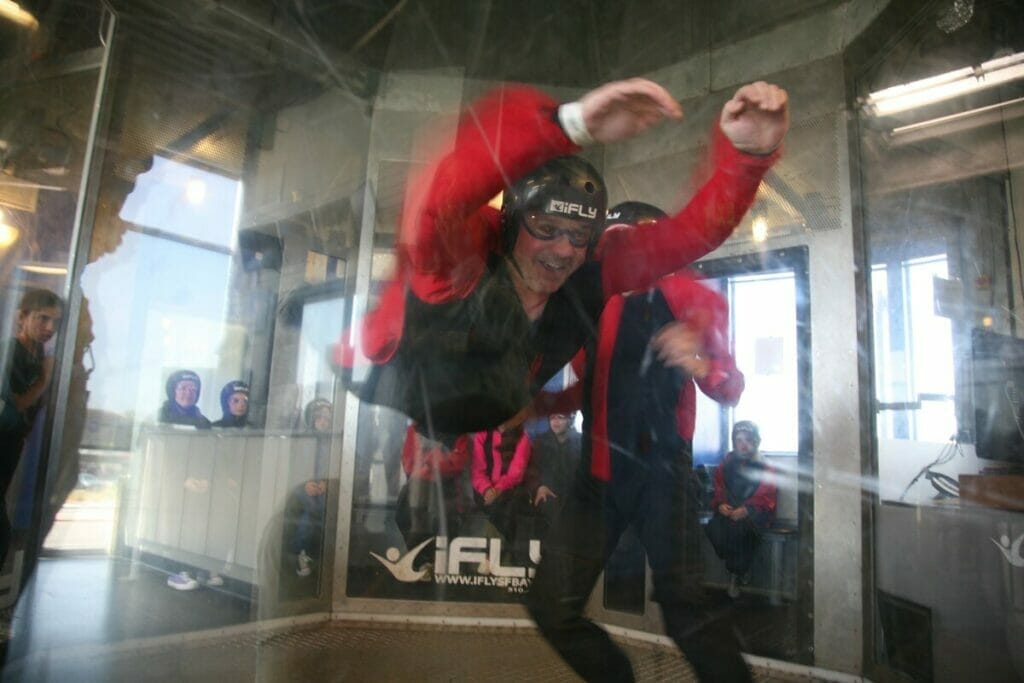 If you've got a thirst for adventure but aren't so sure about falling through the clouds, try indoor skydiving, instead!
At iFLY Atlanta, you'll reserve two flights, each lasting 60 seconds, where you'll experience the thrilling sensation of skydiving in the (very safe) wind tunnel.
Want a private instructor to show you the ropes?
Reserve your spot for a small group practice that also allows you two flight trainings!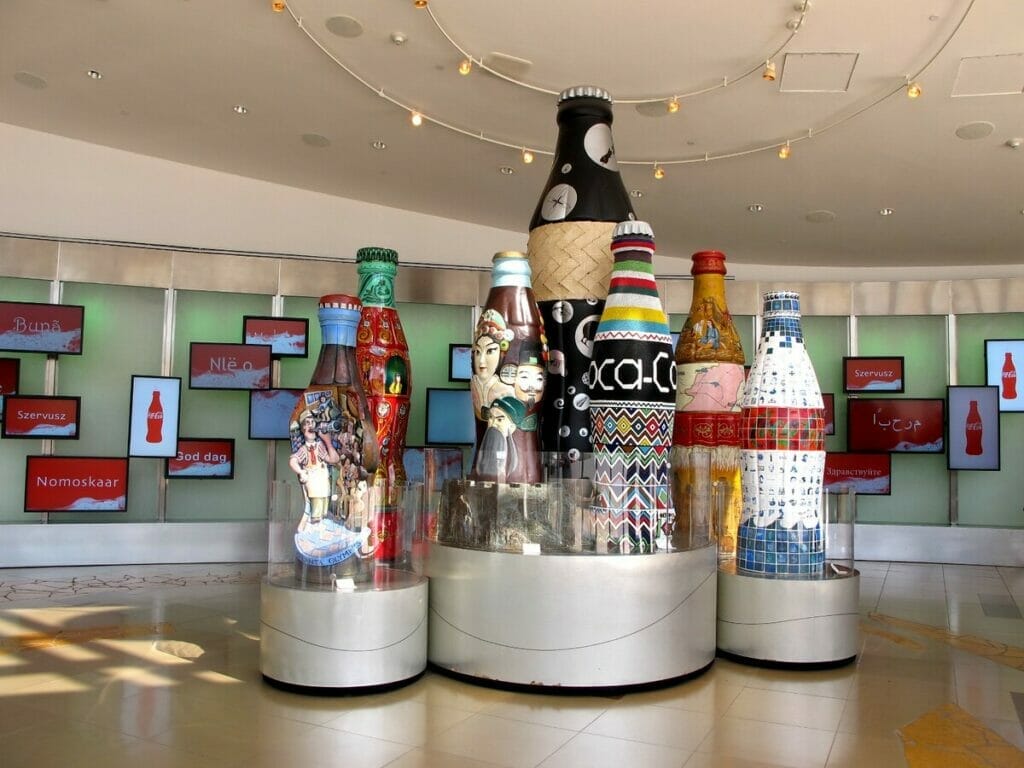 One of the most fun things to do in Atlanta alone has got to be visiting the World of Coca-Cola!
The world-renowned soda company originated in Atlanta in the late 1800s, and you'll learn all about its history (and present) at the World of Coca-Cola museum!
You can expect to spend a couple of hours at this interactive museum, where you'll get to sample some of Coca-Cola's beverages from around the world!
Of course, you'll want to stop by the Coca-Cola Store on your way out to get some fun merchandise featuring this iconic American brand.
Want to skip the line?
Grab a skip-the-line ticket so you don't miss any of the Coca Cola fun during your trip!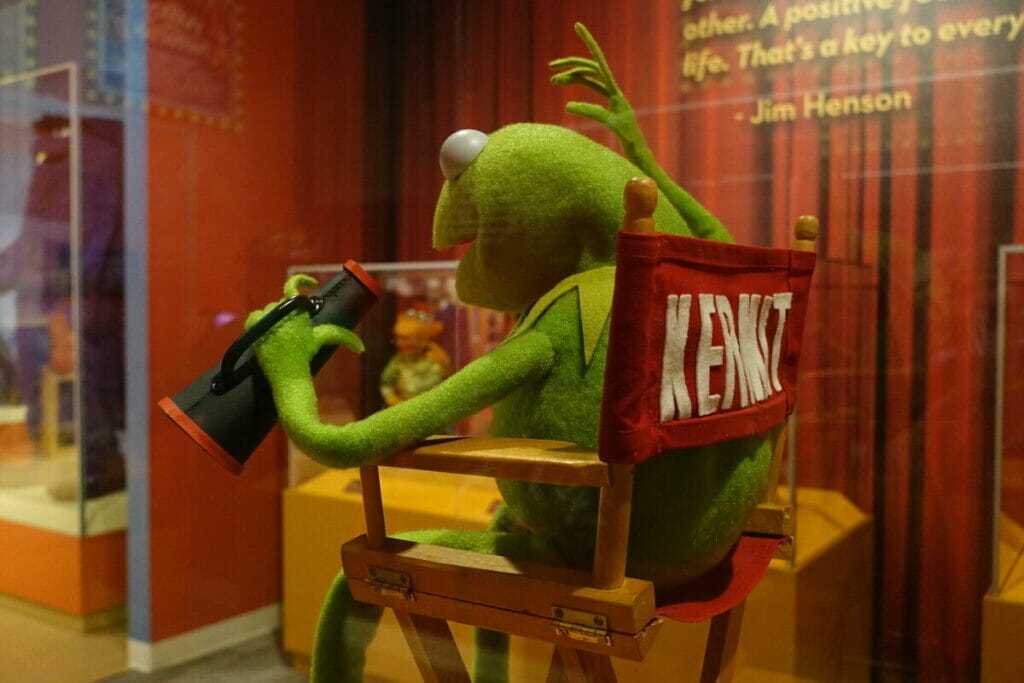 You're never too old for puppets!
The Center For Puppetry Arts might sound like a children's museum, but it's actually wildly popular with grownups.
In fact, there are puppet shows and workshops at the museum specifically for adults!
Anyone who grew up with The Muppets or Sesame Street will appreciate this charming, nostalgic museum honoring the magic of puppetry.
Don't forget to pick up a puppet from the gift shop to take home with you!
Things to Do Alone in Atlanta at Night
8. Cheer on the Braves, the Falcons, or the Hawks!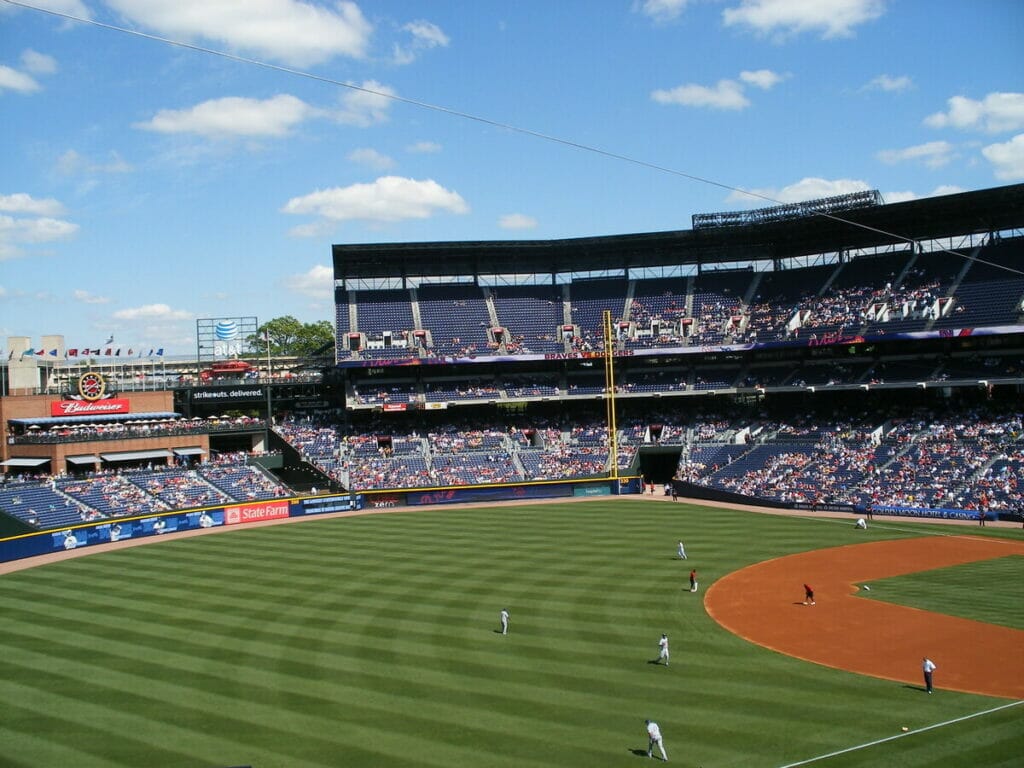 Whether you're an avid sports fan, or just want to take in the enthusiasm of the crowd, Atlanta's got you covered when it comes to athletics!
Watch the Braves play some good ol' fashioned American baseball at Truist Park, head to the Mercedes-Benz Stadium to see the Falcons play football, or cheer for Atlanta's NBA team, the Hawks, at the State Farm Arena.
Most games will start in the afternoon and play on into the evening, making them some of the best things to do alone in Atlanta at night!
If baseball, football, and basketball aren't your thing, Atlanta is also home to a Major League Soccer club, as well as golf, tennis, and NASCAR!
9. See the city from above with SkyView Atlanta
SkyView Atlanta, the giant ferris wheel in Centennial Park, offers some of the best views of the city!
Standing tall at nearly 20 stories high, SkyView's gondolas provide a panoramic view of the city year-round.
You don't want to miss this Atlanta attraction, which will give you between 7-12 minutes of time to enjoy downtown from above, from your own private, climate-controlled gondola.
Of course, this attraction can be enjoyed any time of day, but the city lights make for a particularly breathtaking view at night.
10. Go to a lounge or club
If you're an extrovert (or an outgoing introvert), one of the best things to do alone in Atlanta at night is to dive into the city's nightlife!
Enjoy a handcrafted cocktail and dazzling city views from SkyLounge, located on the roof of the historic Glenn Hotel.
Backstage Atlanta is a popular nightclub, where you'll find live music and dancing, food and drinks, and even some special events and themed nights!
Or, head over to TEN ATL, a laid back hookah lounge bustling with live music, cocktails, and friendly people.
Looking for something unique? How about a speakeasy!
Red Phone Booth is open to the public, but you'll need to enter an exclusive phone number into an old-fashioned London phone booth to get in!
(Having trouble finding the code for the evening? Ask a local hotel concierge and they'll help you out.)
Be sure to check the dress code so you don't get turned away at the door!
Best Things to Do on a Solo Trip to Atlanta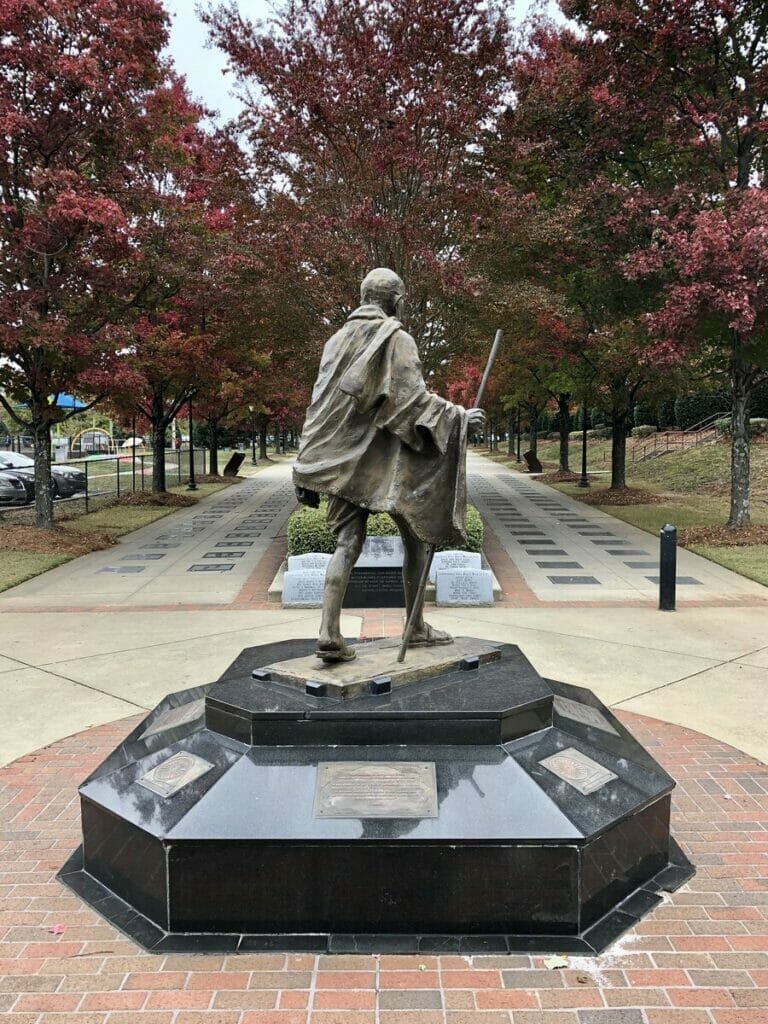 Atlanta is full of history, perhaps most notably that it is where Martin Luther King Jr. was born, lived, and is buried.
At Martin Luther King, Jr. National Historical Park, you'll see his childhood home, the famous Ebenezer Baptist Church where he preached, and his final resting place.
Admission to this park, including its visitor center and museums, is free!
So don't hesitate to stop by for a few hours, walk along the International Civil Rights Walk of Fame, visit the educational King Center, and get a tour of King's childhood home!
If you're looking to have a more immersive historical experience, check out the Martin Luther King Jr. History Walking Tour.
Throughout, your guide shares facts and stories about the Civil Rights movement in Atlanta.
12. Learn about black history at the APEX Museum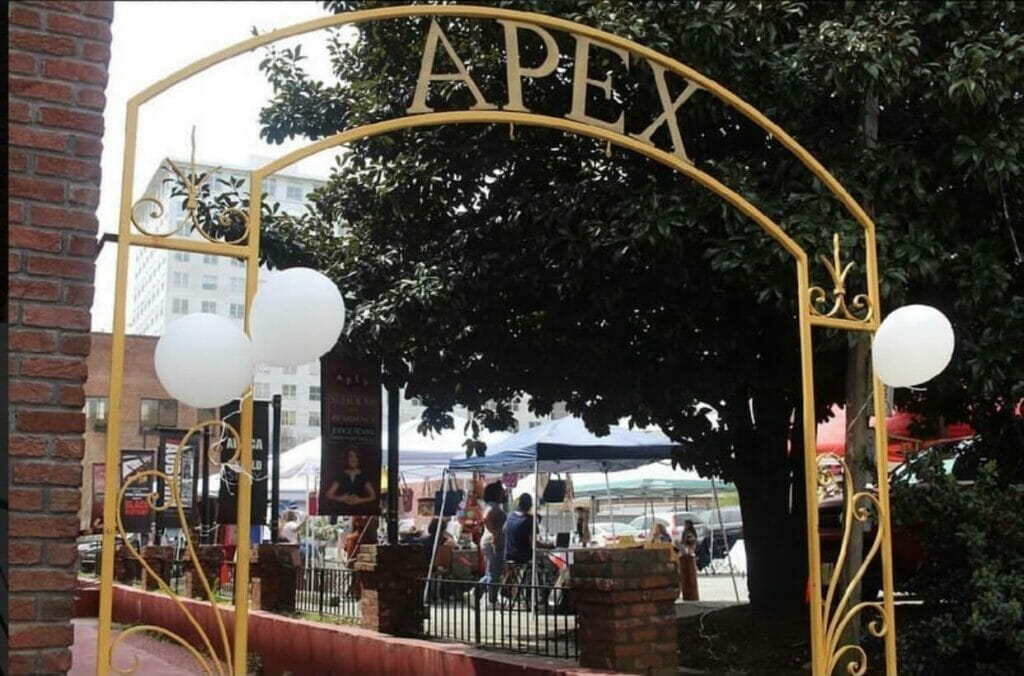 Another great place to learn some history in Atlanta is the APEX Museum!
There, you'll get a detailed look at African and African American history and culture, with exhibits spanning thousands of years of history.
This relatively small but immersive museum is full of educational value to visitors of all backgrounds.
The APEX Museum has limited hours, so be sure to plan ahead!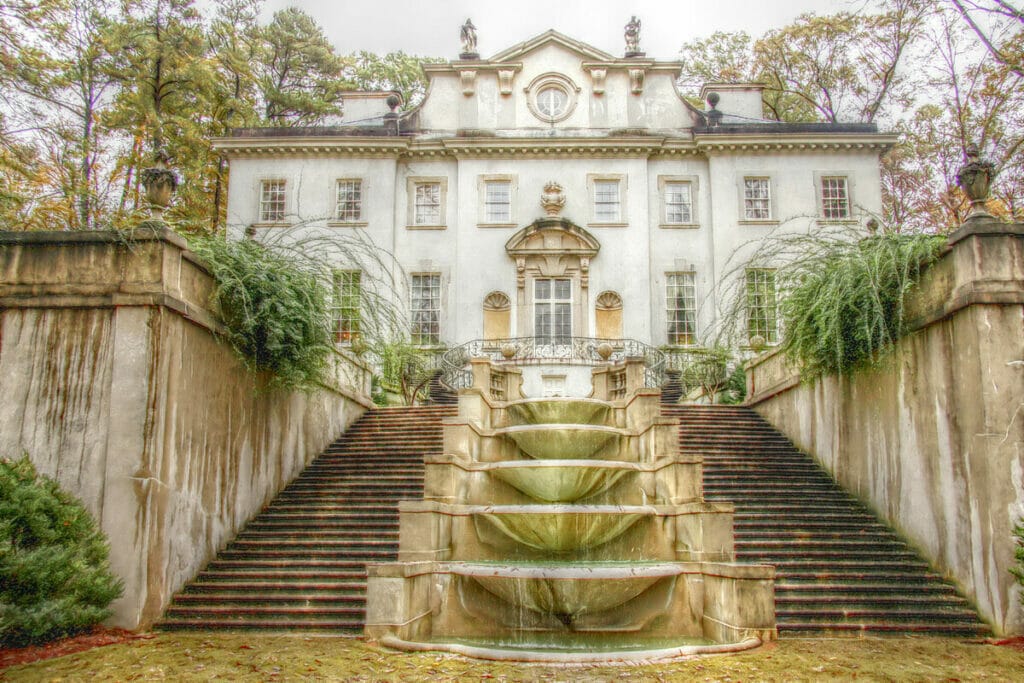 Thirsty for even more history?
Atlanta History Center has 33 acres full of it!
From gorgeous gardens, to historic houses, to fascinating exhibitions and even a couple of highly rated cafes, you'll have no trouble spending several hours at this popular Atlanta attraction.
Worried about parking? Fear not; there's free parking onsite!
14. Immerse yourself in creativity at the High Museum of Art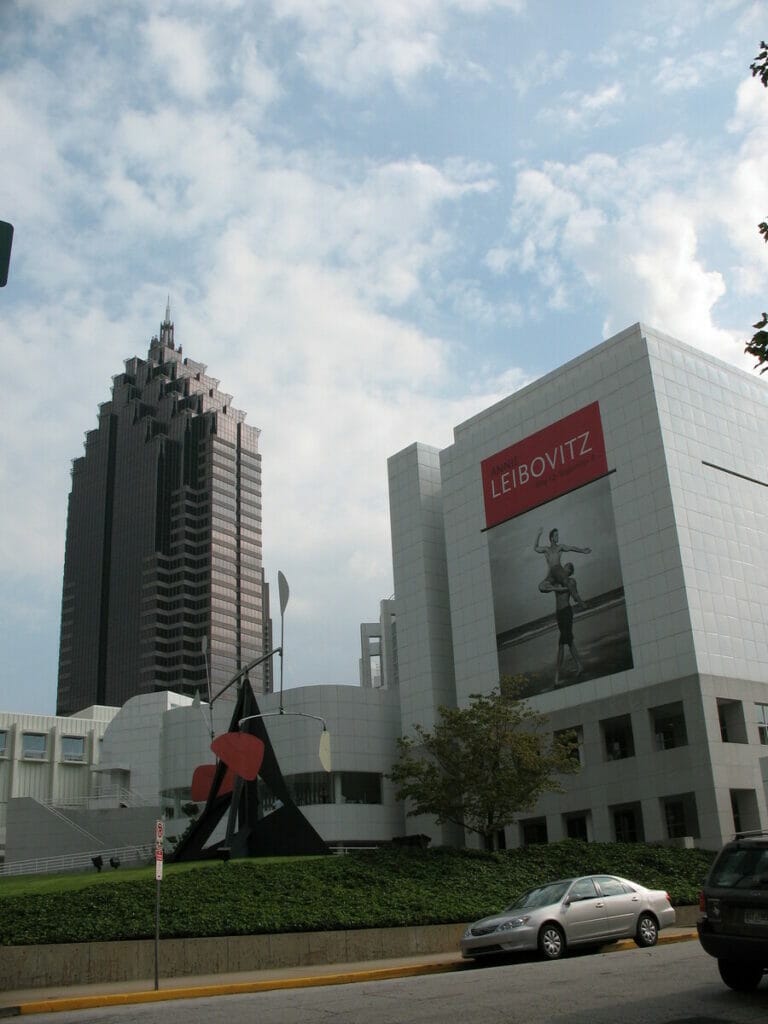 The modern architecture of the High Museum of Art is a creative display in itself – and that's only the beginning!
Set foot inside the museum and you'll find stunning galleries of African, American, and European art, contemporary art, decorative arts spanning several centuries, and more!
With over 18,000 pieces in the museum's permanent collection, as well as new and exciting exhibitions throughout the year, you can expect to spend several hours at this popular museum.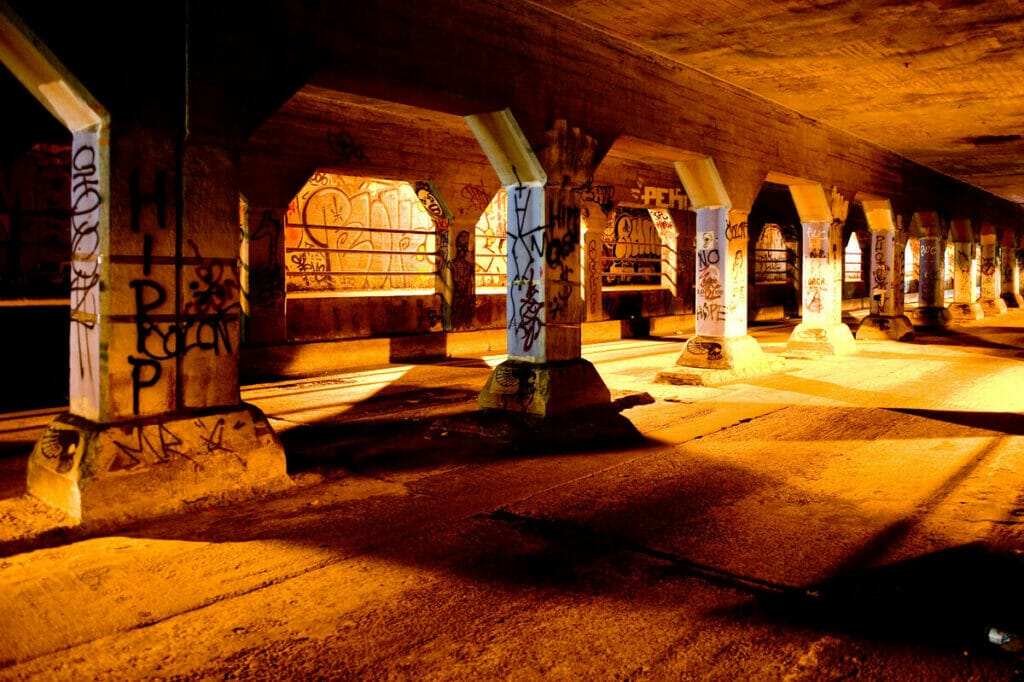 One of the most unique things to do in Atlanta alone is to take a walk through Krog Street Tunnel.
You're in for a world of color when you step into the pedestrian walkway in the tunnel and find yourself surrounded by unique street art.
The tunnel is about 500 feet long and is just a 15 minute walk away from Martin Luther King, Jr. National Historical Park.
Worried about safety? This is a very popular tourist attraction in Atlanta and is generally considered safe, especially in the middle of the day.
What to Do Alone in Atlanta Outdoors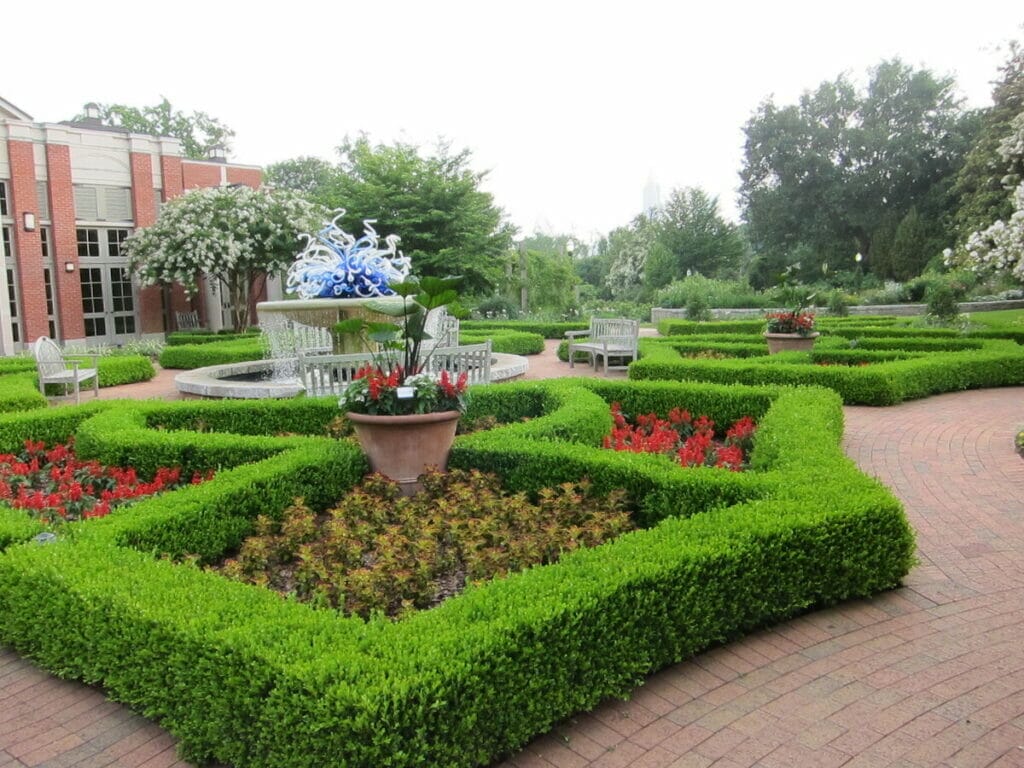 The 30 acres at Atlanta Botanical Garden will immerse you in a world of stunning greenery.
You won't want to miss the breathtaking topiaries throughout the gardens, including a larger-than-life goddess figure whose hand reaches out over a tranquil fountain.
Weekend admission is a few dollars more than it is during the week, so plan accordingly if you're looking to save some cash!
17. Hang out with the animals at Zoo Atlanta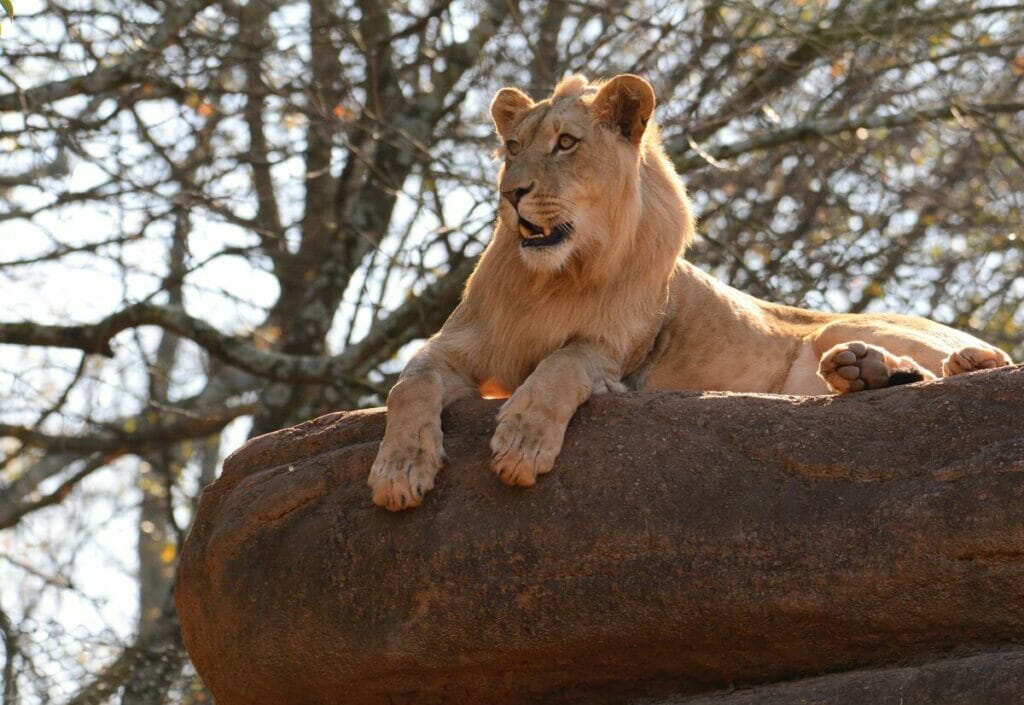 With 220 species and over 1,500 animals, there's plenty to see at Zoo Atlanta!
Located on the south side of the popular Grant Park, just a few miles from downtown, any animal enthusiast is sure to enjoy a day in this large, conservation-minded zoo.
Admission prices vary depending on the day, so be sure to check the website and plan ahead!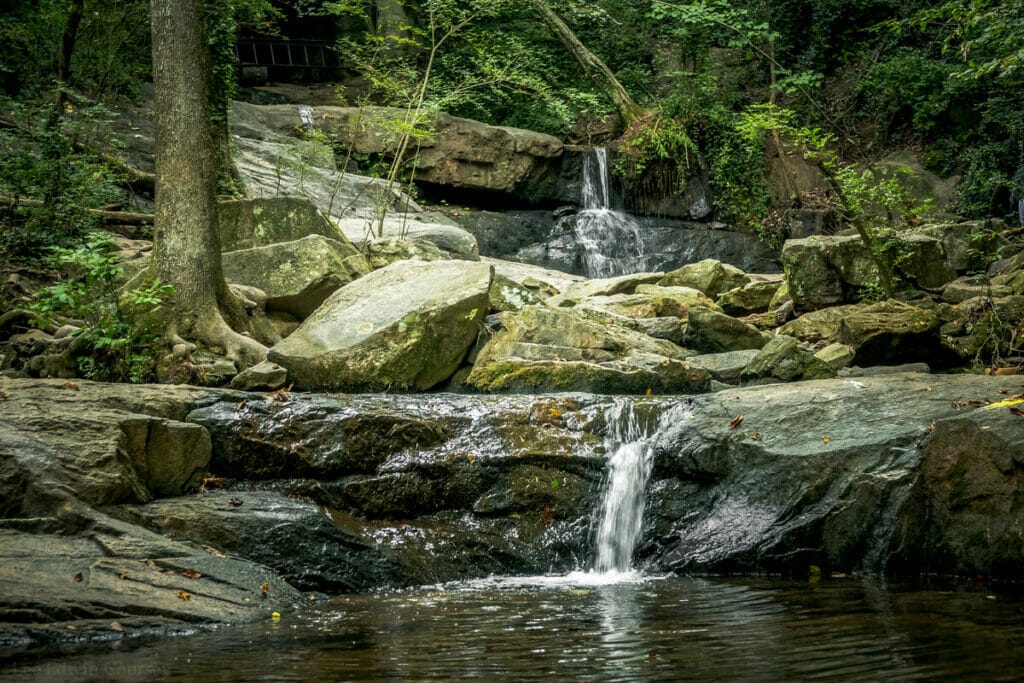 Need some time away from the hustle and bustle of the city?
Head over to Cascade Springs Nature Preserve!
There are 120 acres of beautiful forest, featuring scenic walking trails, rocky streams, and even a small but lovely waterfall.
Note: the limited signs along the trails can be confusing, so be careful and try not to wander off the main path if you don't want to risk getting lost!
19. Take a walk or have a picnic at Westside Park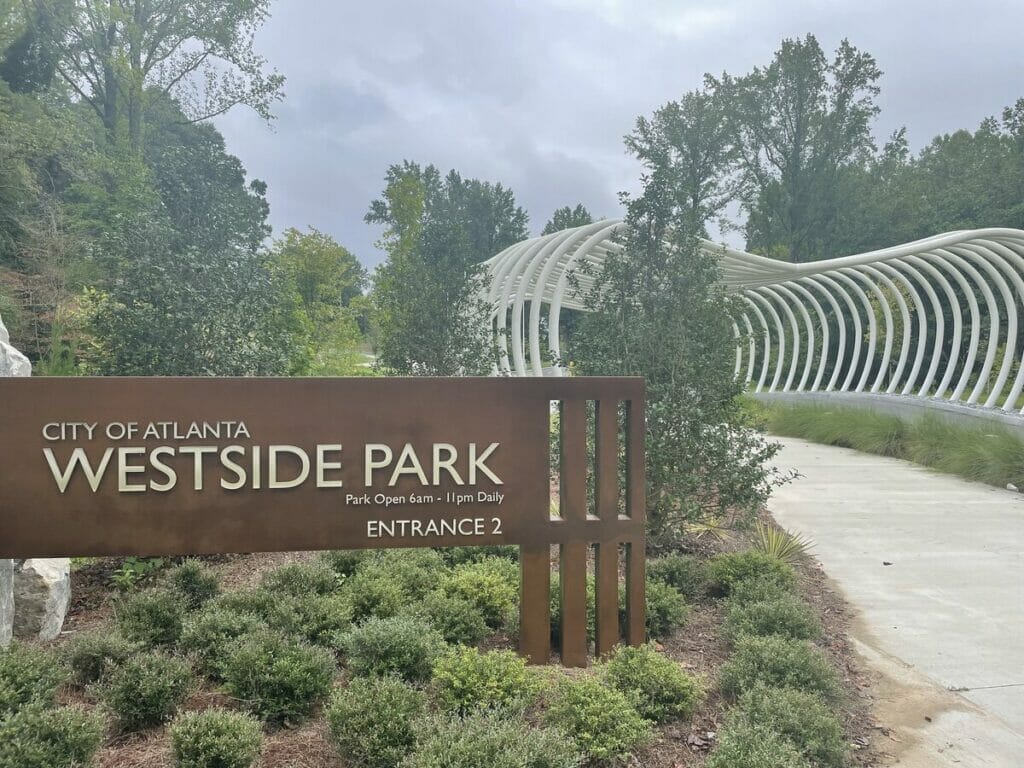 For a park with a little more city in it, head over to Westside Park!
The paved trails are perfect for walking, running, or cycling, and provide lovely views of a peaceful reservoir.
Note: the reservoir is fenced off as it is private property and not accessible to the public.
Sit at a picnic table or plop down on the green grass and enjoy a packed lunch or takeout from one of the nearby eateries!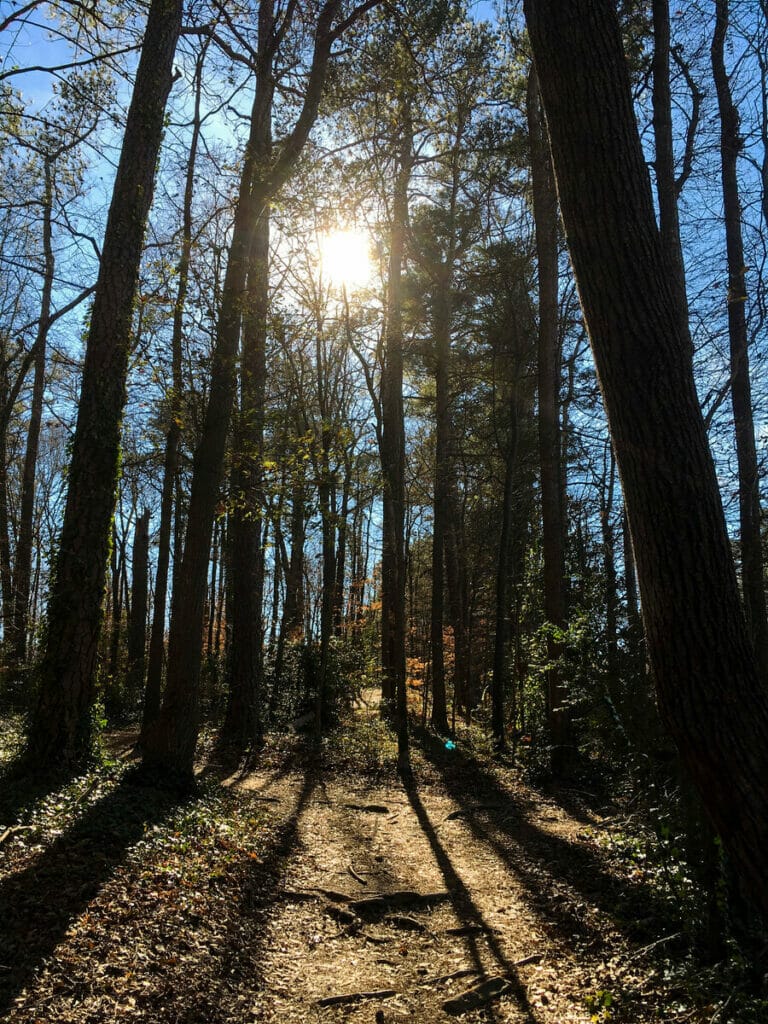 There are scenic trails alongside a small creek at Morningside Nature Preserve, but it's the wooden suspension bridge that really steals the show!
This is a great place to snap a few photos during your solo Atlanta trip, and an overall charming spot to enjoy your own company.
This small but scenic nature preserve doesn't have any restrooms, so remember to go before you go!
21. Take a walk through Doll's Head Trail (if you dare!)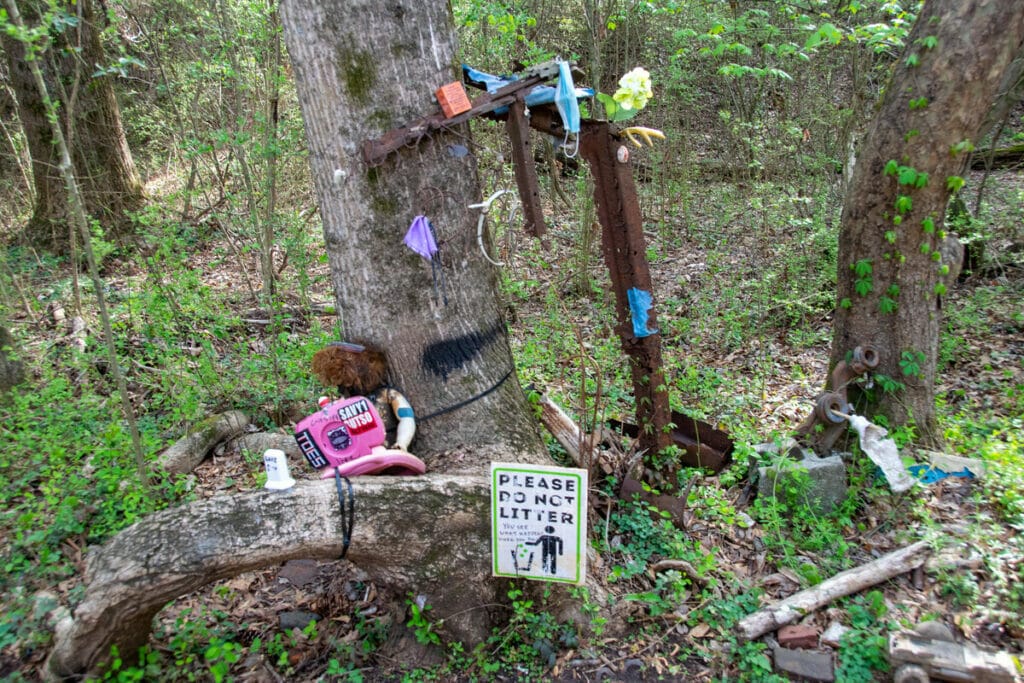 A lesser-known walking trail in Atlanta is Doll's Head Trail – and yeah, it's about as spooky as it sounds!
Half hiking trail, half public art project, you'll find strange mixed-media projects throughout Doll's Head Trail.
From the doll heads that give the trail its name, to other abandoned toys, to soda bottles and all sorts of repurposed trash… There's certainly a ton of creepy creativity going on here!
Top tip: this short trail can get a bit muddy after it rains, so be sure to bring appropriate shoes when you go.
Pin for Later!
Get the All-American Travel Secrets!
Don't miss out on America's hidden gems!