Heading to Detroit, Michigan on your own?
There are so many things to do alone in Detroit that you never have to feel awkward!
Michigan's largest city, Detroit, is located right along the US-Canadian border, so it's quite populated.
Fortunately, its size and population make it a very touristic city, so there's plenty to do, even for solo travelers who don't feel like eating at restaurants sitting across from no one or seeing plays or shows by themselves (though you totally should feel comfortable doing that as a solo traveler in Detroit – no one will judge you!)
Let's take a look at all the amazing things you can do alone in Detroit:
Want more solo travel guides to your favorite places? Check these out!
How to Get Around Detroit
Like most of Michigan, one of the best ways to get around is to explore on your own by car!
If you're visiting and need to rent a car to get to your Detroit activities, we highly recommend Discover Cars where they find you the best car rental deals from all of the competitors (has saved us so much money!).
Click here to check out Discover Car
1. Cooking Classes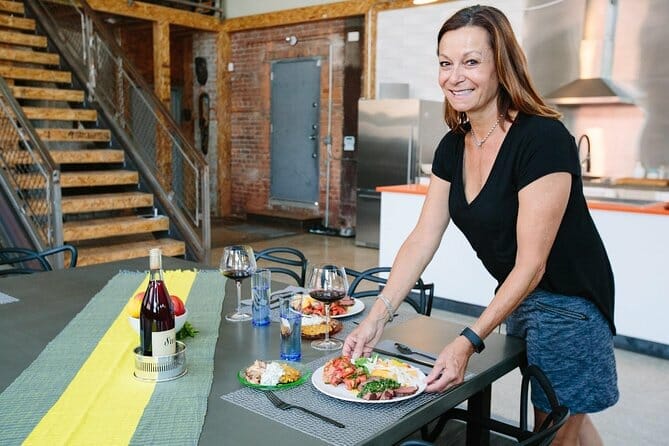 Let's face it, foodies love Detroit because there's so much variety of food to taste.
From Detroit-style pizza to nachos and tacos, there's really everything to eat here.
Many restaurants in Detroit offer cooking classes where you can learn to make all the delicious foods you crave when in the city.
Some restaurants even offer premium cooking classes and teach fancier dishes so you can impress a future date!
2. Hamtramck Disneyland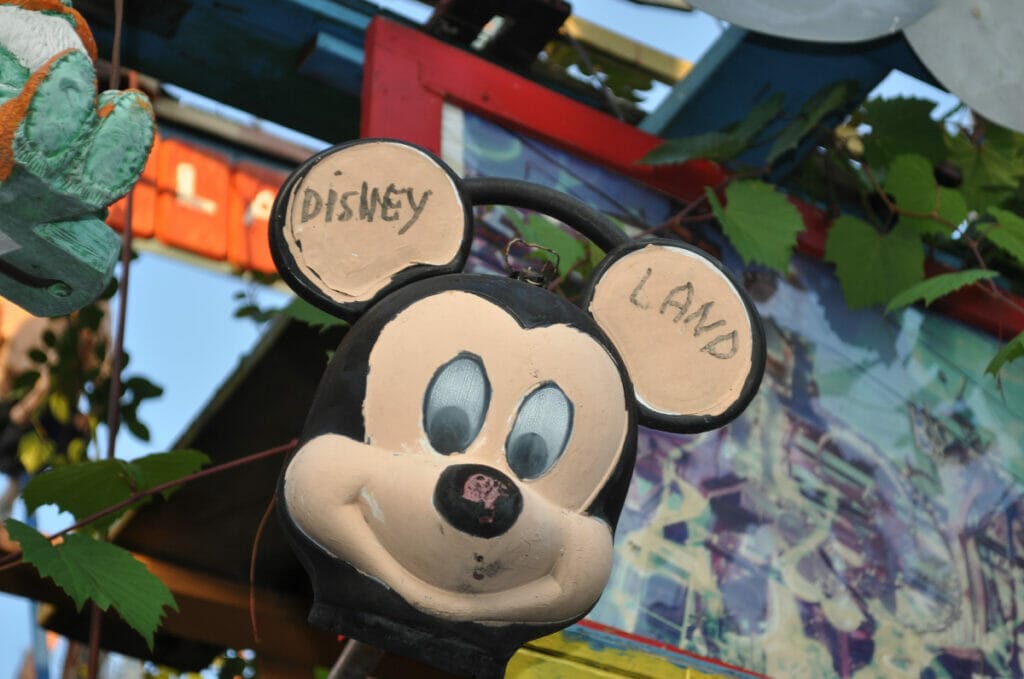 Hamtramck isn't in Detroit but it's just a few minutes away, so if you've got the time, you should definitely make the trip.
Hamtramck Disneyland is a yard art installation by the Ukrainian artist Dmytro Szylak, and is always a great place to visit.
Hamtramck Disneyland is a unique and fun way to explore creativity; visitors love to hang around at the unusual place and enjoy walking around.
3. Eastern Market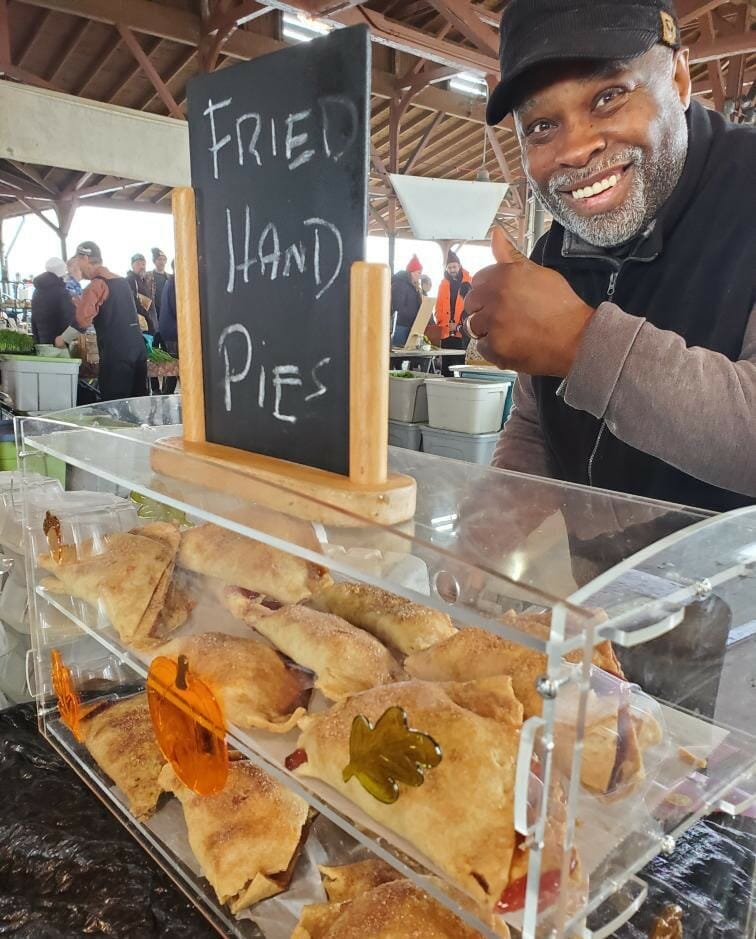 You'll meet Eastern Market on the way to Hamtramck Disneyland, so you can choose to stop on the way there or the back.
Eastern Market is one of the most popular spots in Detroit, and a step there will tell you why.
Eastern Market is a cross between Farmers Market and a festival, so you're always going to end up having fun.
Eastern Market is lined with stalls of fresh vegetables and delicious street food, so it's always an appetizing visit.
You'll also find stalls selling unique trinkets and souvenirs.
It's a great thing to do solo in Detroit!
4. Theater Bizarre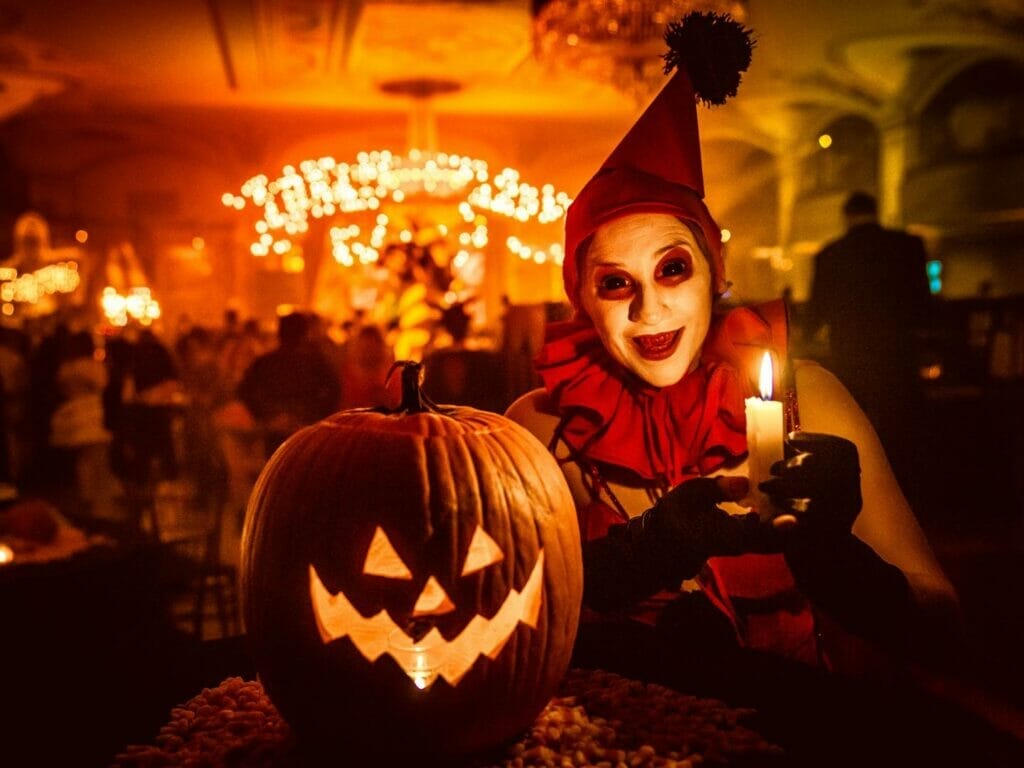 If you happen to visit Detroit during Halloween, don't miss out the chance to attend Theater Bizarre.
Theater Bizarre is an annual Halloween masquerade that begins with flashing dances, upbeat music and ends with good vibes. Theater Bizarre is a great way to spice up your trip and liven up and meet new people.
Theater Bizarre is hosted at the Detroit Masonic Temple, where tourists from all over Michigan come to have fun.
5. Belle Isle Aquarium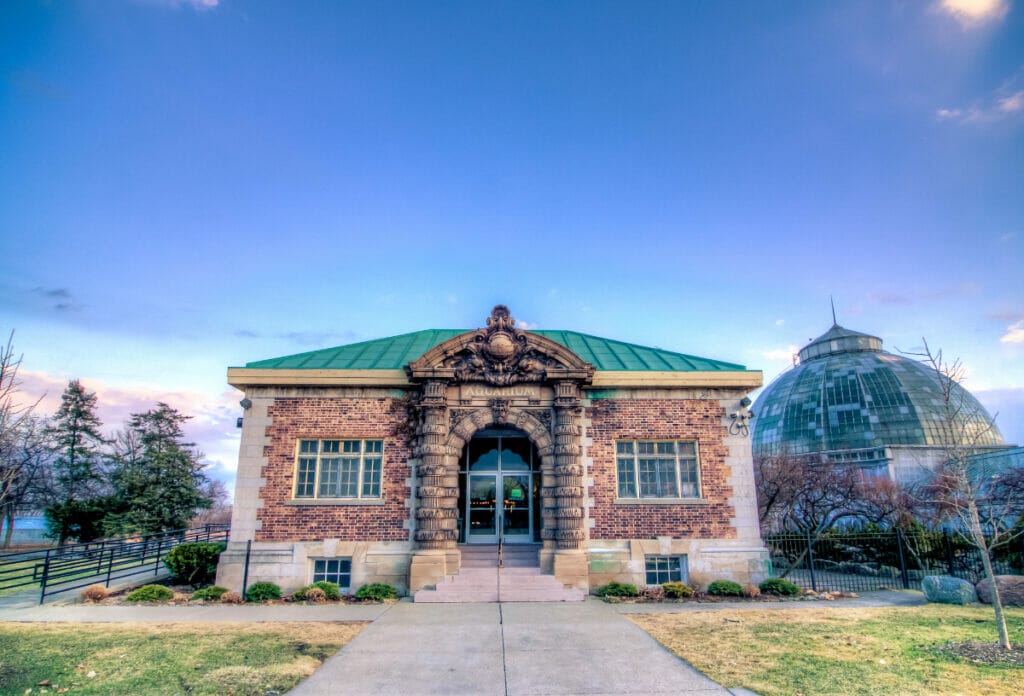 Belle Isle Park is one of the most famous spots in Detroit, and you'll find the Belle Isle Aquarium nearby.
What makes Belle Isle Aquarium special is its impressive classical-style architecture that you can spot from the outside.
Inside, a massive collection of gar fish and beautiful marine species await visitors.
The antiquity of Belle Isle Aquarium is another thing that adds a wow factor to its charm; the building dates back to the early 1900s and went through a couple of renovations to maintain its beauty.
6. Museum of Contemporary Art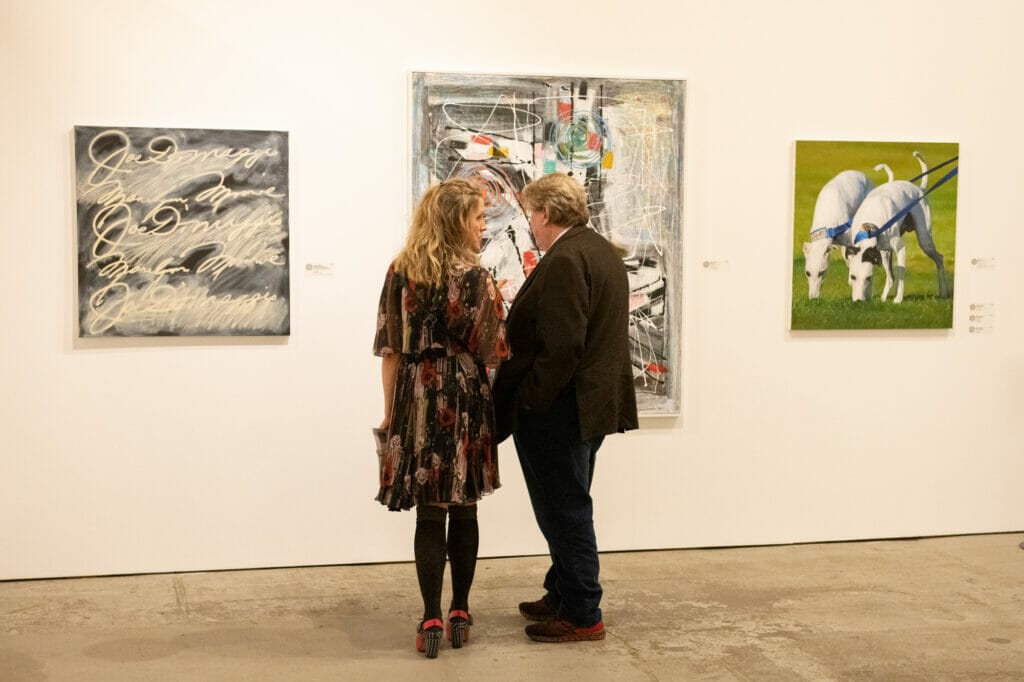 Museum of Contemporary Art is perfect for art enthusiasts and aficionados who like to explore intricate cultures and artwork with a modern twist.
Museum of Contemporary Art in Detroit brings you works of contemporary visual and musical works.
There are even literary works here for your perusal.
The Museum of Contemporary Art invites guests to a detailed tour where they learn about inspiring artists and art of the future.
The museum also holds events where you'll find endowed artists and contemporaries together.
7. The Henry Ford Museum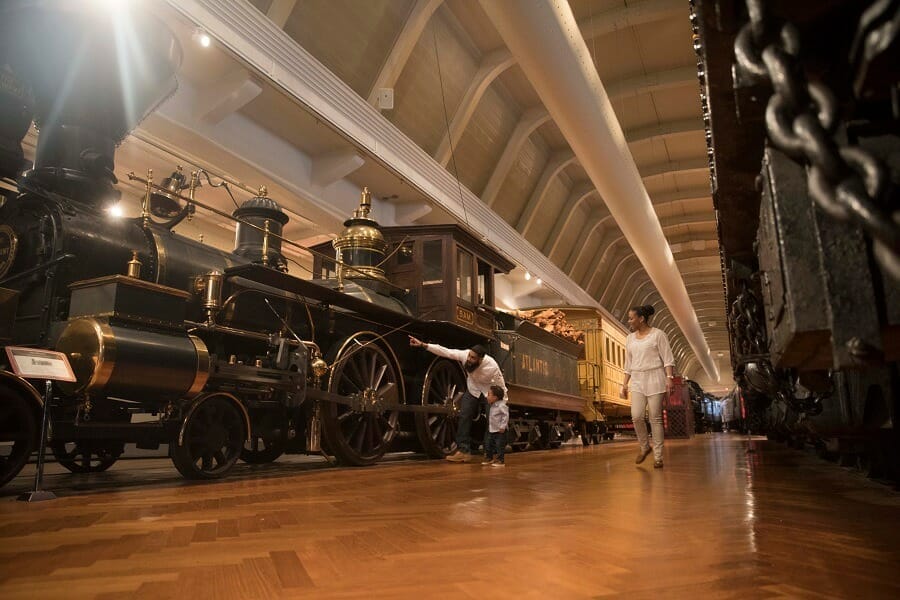 Make a trip to the suburbs of Detroit and visit the Henry Ford Museum, where works and models designed by the Ford Motor Company are available for tourists to see.
If you're inspired by Ford's style and would like to travel back in time to see his works come to life, your best bet is this museum.
Here, visitors are enlightened to detailed tours with a comprehensive account of Ford's life.
8. Motor City Brewing Works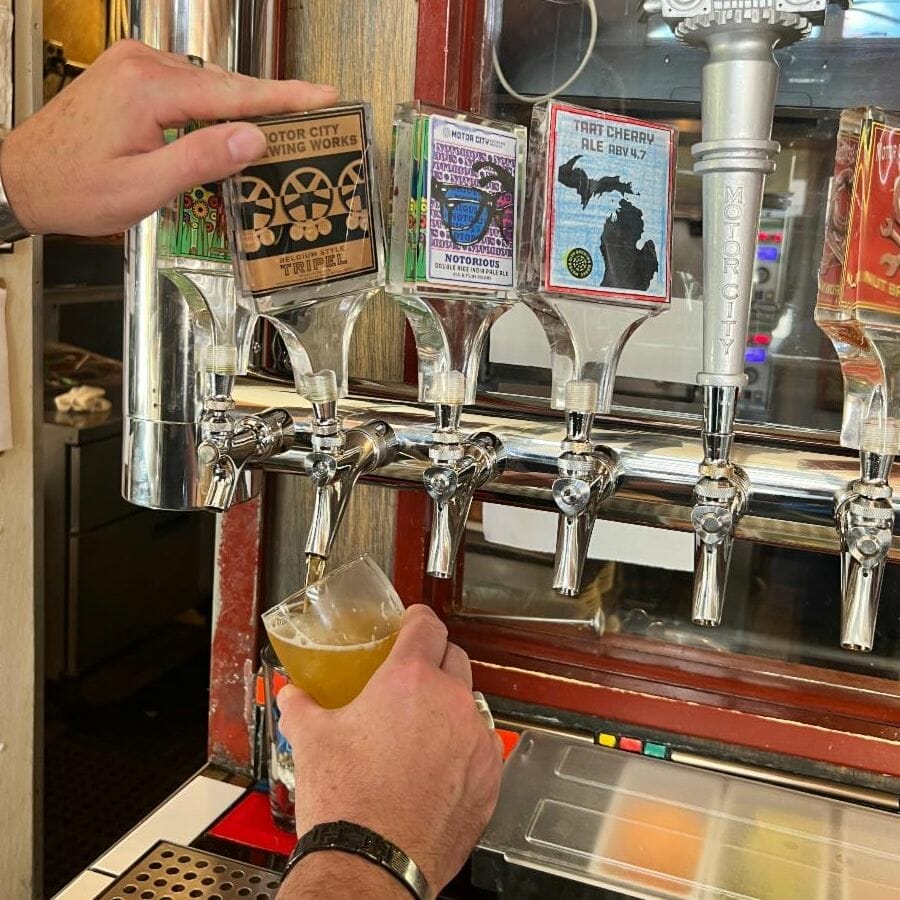 It would be no fun to be in Detroit and not try the craft beer, and you only live once, even if you are in Detroit by yourself.
You shouldn't pass up the chance to visit Motor City Brewing Works, a famous gastropub where fizzy drinks and delicious foods come together to give you a fun time.
Motor City Brewing Works is famous for its beer and delicious fast food, so make sure you get a burger and fries with your drinks.
9. The Fillmore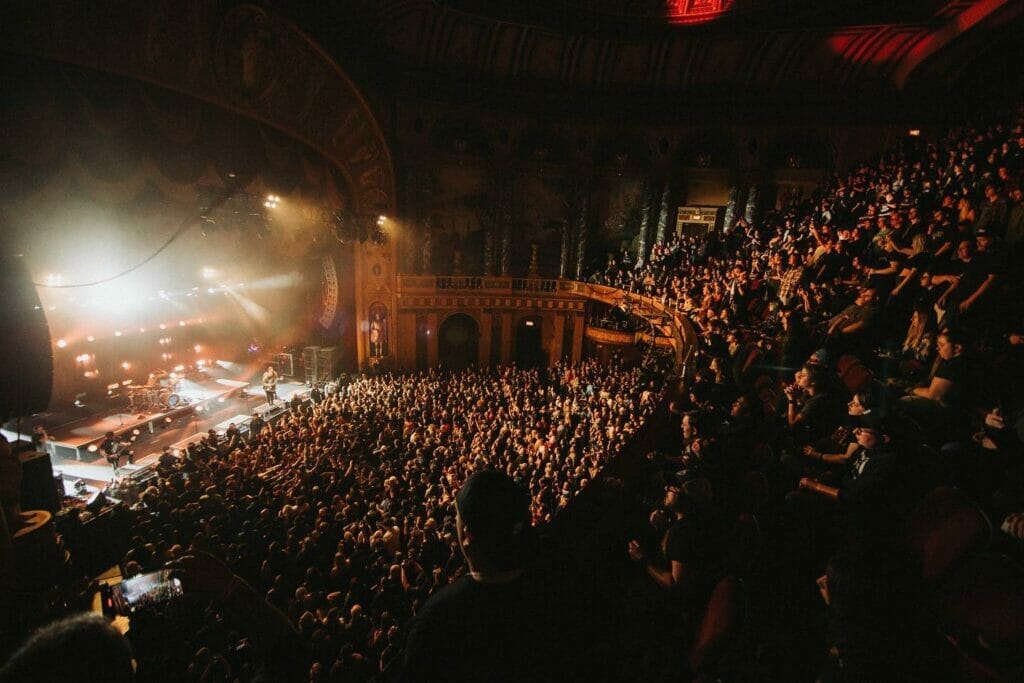 The Fillmore is a beautiful indie concert venue that holds live musical concerts.
The Fillmore is a great place to hang around, drink till late and listen to music all night long.
10. Anna Scripps Whitcomb Conservatory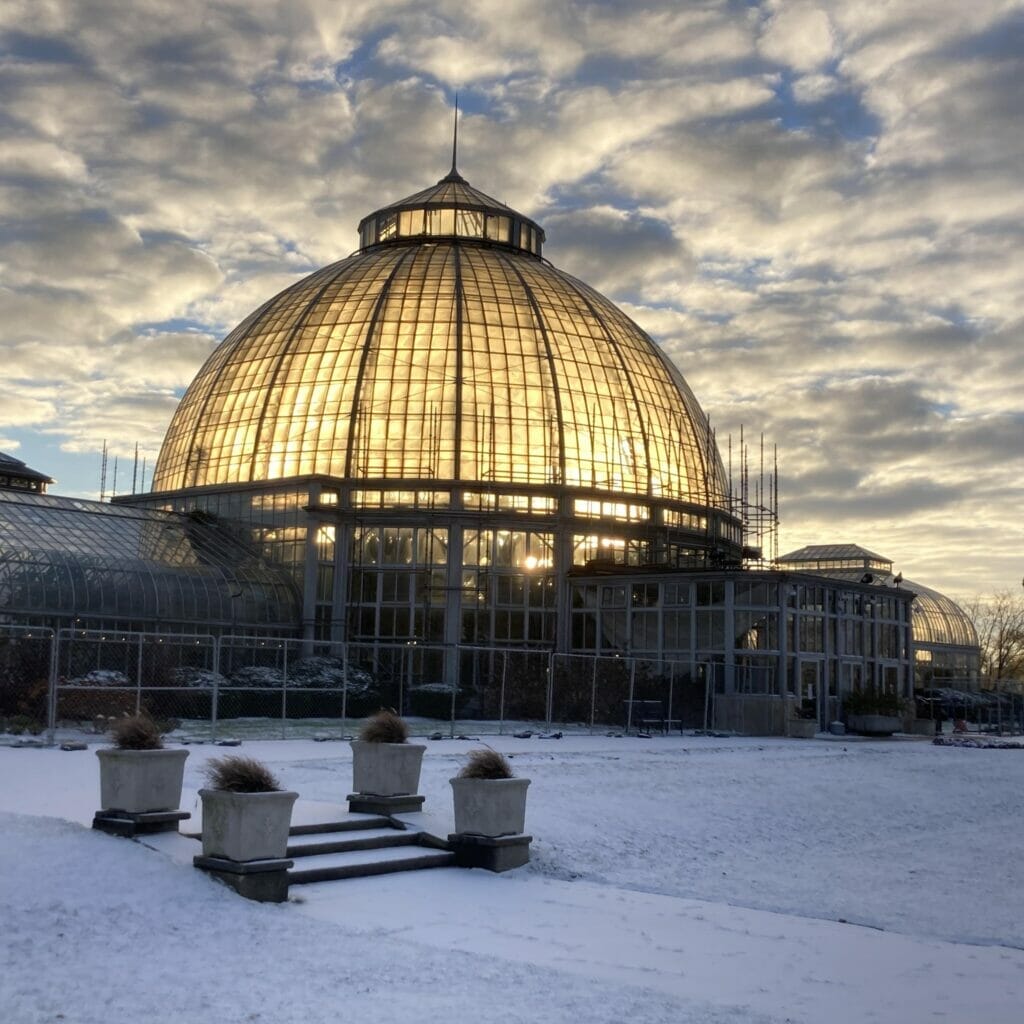 We know there's a couple of solo travelers who want nothing but to spend their time reconnecting with mother nature and enjoy stunning scenery.
If you're one of these people, then you'll love Anna Scripps Whitcomb Conservatory.
Anna Scripps Whitcomb Conservatory is an enclosed botanical garden with greenhouses and colorful vineyards where bright emeralds, vibrant flowers and twisting ferns come together to give you a mesmerizing view.
You can even learn about the various plant species and enjoy the sweet fragrance that greets you.
11. Fox Theater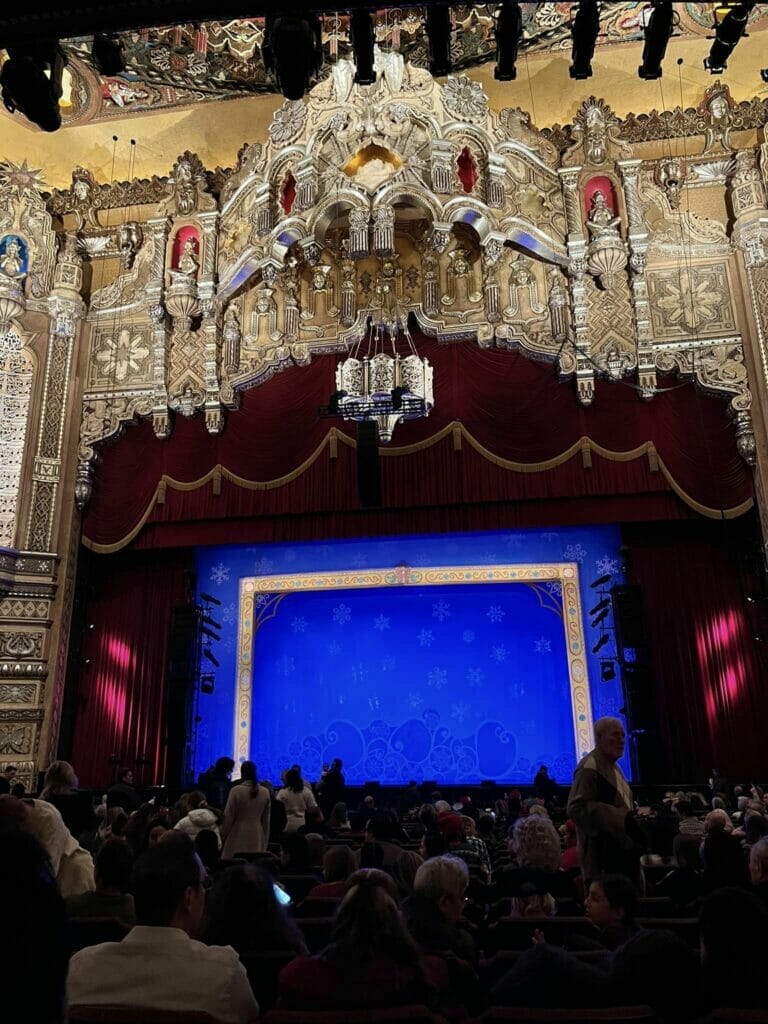 You could ask anyone who's been to Detroit, and they'll always recommend visiting the Fox Theater.
When you step inside Fox Theater, you'll see a magnificent roof decorated with chandeliers and tile displays, and a massive stage adorned with red velvet curtains.
The whole scene just reminds you of royalty, and this exactly is the vibe that the Fox Theater presents. Fox Theater has been running for decades, but its charm remains the same.
12. Kayak the Detroit River
Kayaking is becoming one of the most popular ways to explore anyplace, and you'll find it beautifies the experience in Detroit too.
The Detroit River is a massive water body that flows magnificently through the city, and one way for a solo traveler to explore the city is by kayaking.
Many touring companies offer kayaking services, and if you don't know how to kayak or are a nervous beginner, you can always ask for a beginner's course.
13. Detroit City Bike Tour
Explore the city on a bike tour.
You'll find numerous bike rentals all around Detroit, so finding one that's up to your liking won't be a problem.
You could take a self-guided tour by GPS navigation or join a group of bikers.
14. Heidelberg Project
When you visit Detroit's east side, you'll find a colorful building, the Heidelberg Project.
Heidelberg Project is an outdoor urban project headed by Turee Gurton, Karen Gurton and Sam Mackey.
This art project displays funky designs and vibrant displays made from recycled material.
You can even learn the interesting history behind the Heidelberg Project by getting a tour.
15. Guardian Building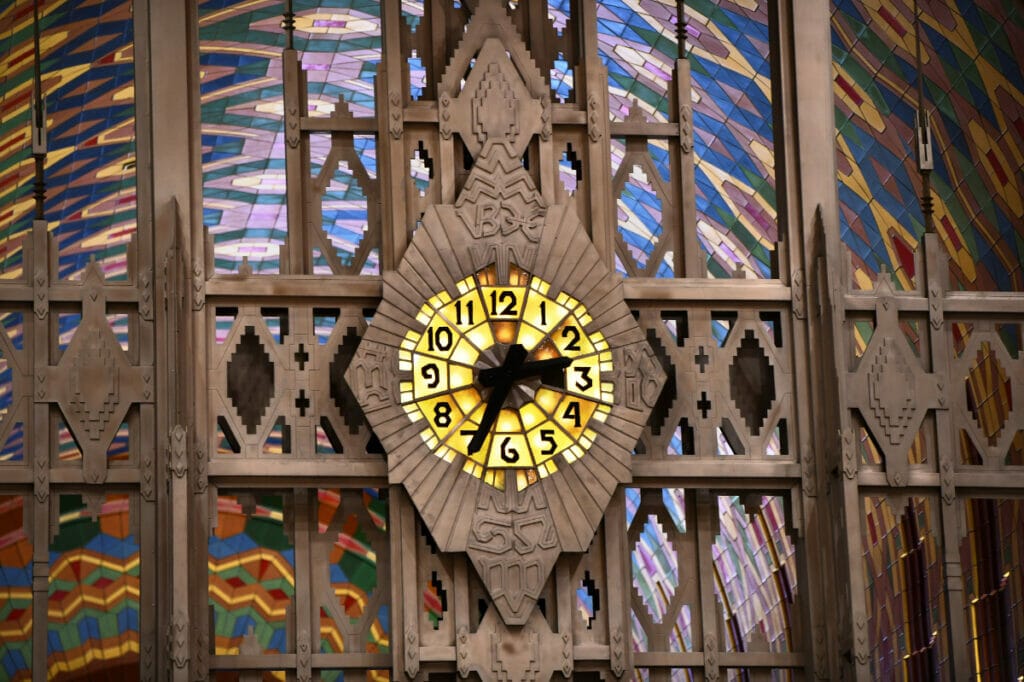 A 40-floor skyscraper in Detroit, the Guardian Building is truly a wonder to behold.
With each floor dressed lavishly in ornate furniture and lush tiles, the Guardian Building gives you an interior so stunning, you'll find it hard to believe it exists.
Guardian Building has an impressive height, up to 150 meters, but what makes it more popular is its architecture.
A blend of Mayan Revival and Art Deco, Guardian Building's architecture and design makes every enthusiast melt to the floor.
And if you're ever looking for a place to see the city lights, its top floor will do the trick.
16. Pewabic Pottery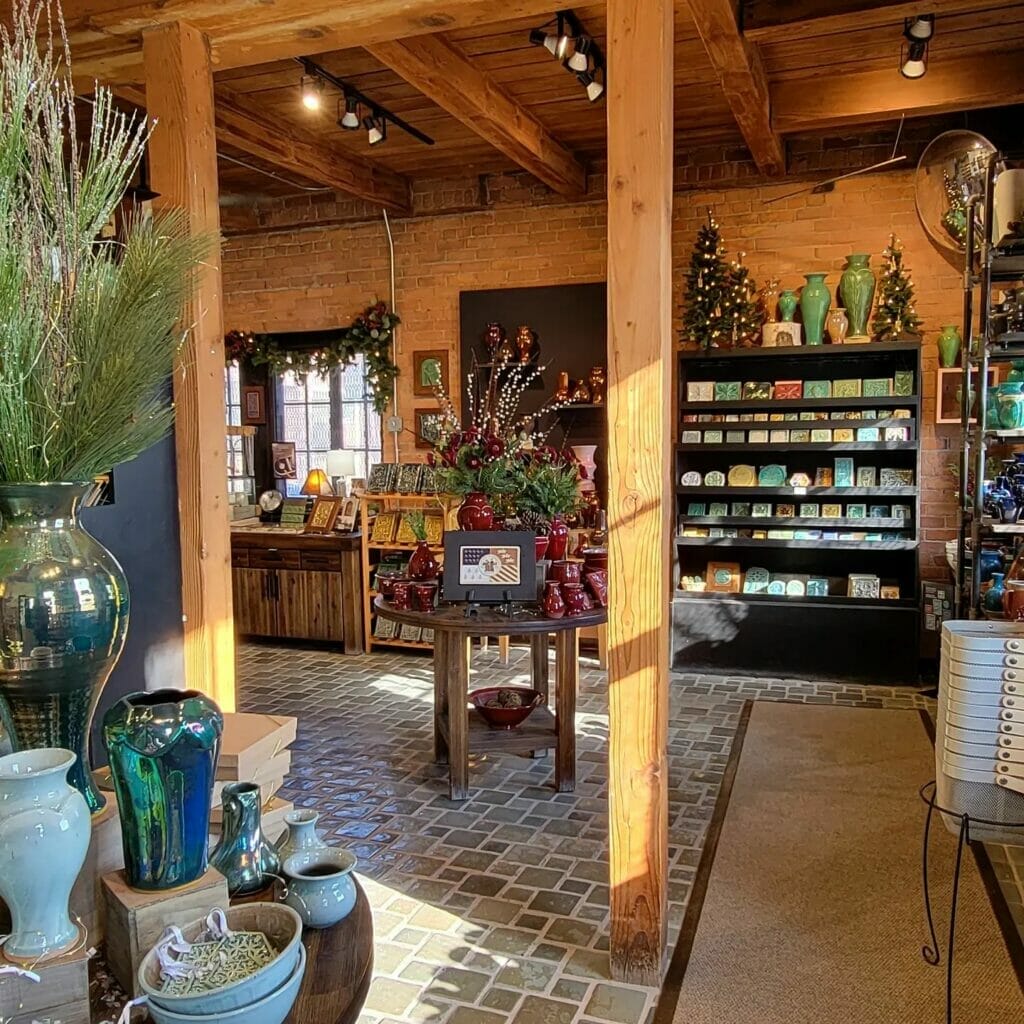 Fancy making beautiful ceramic figurines?
Perhaps you'd like to look at the available figures instead and simply admire the beauty.
Whether your answer favors the first or the second statement, you'll love Pewabic Pottery.
Pewabic Pottery introduces visitors and guests to a fun pottery making experience; you can request personal visits and enjoy a detailed tour or simply pop in during visiting hours and fancy a view.
Pewabic Pottery also offers pottery making classes where eager learners are taught how to turn simple clay into masterpieces.
From making simple vases to intricate figurines, you'll learn the art of pottery so quickly, you'll be praised by every acquaintance.
17. Detroit Institute of Arts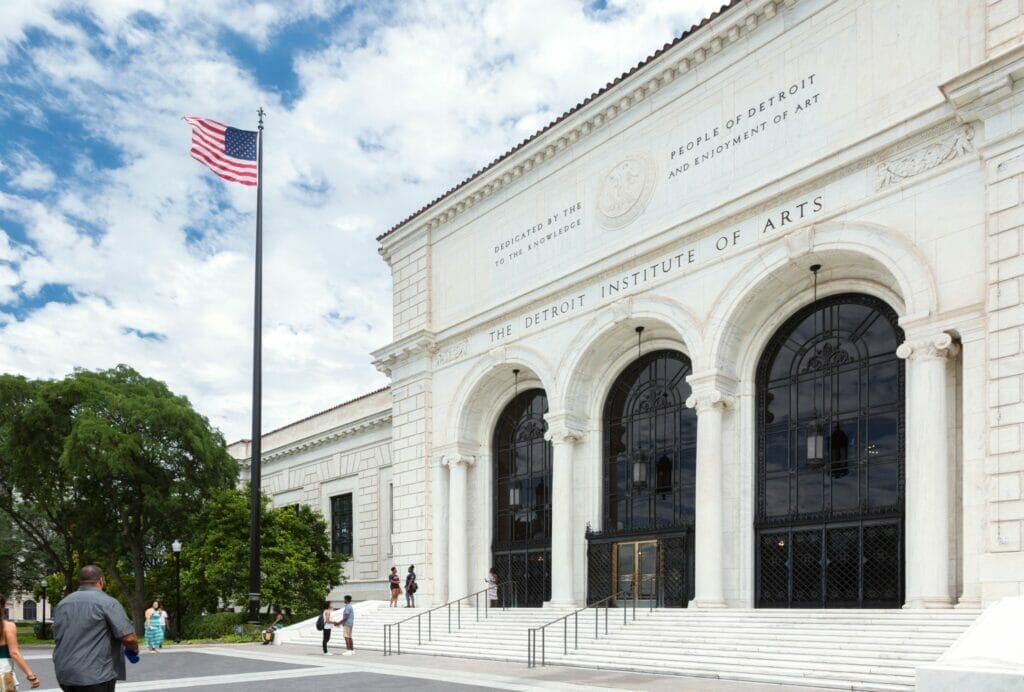 Finally, to tie off the perfect trip alone to Detroit, visit the Detroit Institute of Arts.
What Makes the Detroit Institute of Arts truly worth your visit is its promise to keep a careful hold over the past while showcasing amazing contemporary programs.
Visitors can find works of classical artists like Vincent Van Gogh and enjoy exhibitions that celebrate modernity.
The Detroit Institute of Arts is also a proud host of artistic and even non-artistic events and exhibitions, so expect to be able to get lost in the crowd.
Pin for Later!
Get the All-American Travel Secrets!
Don't miss out on America's hidden gems!